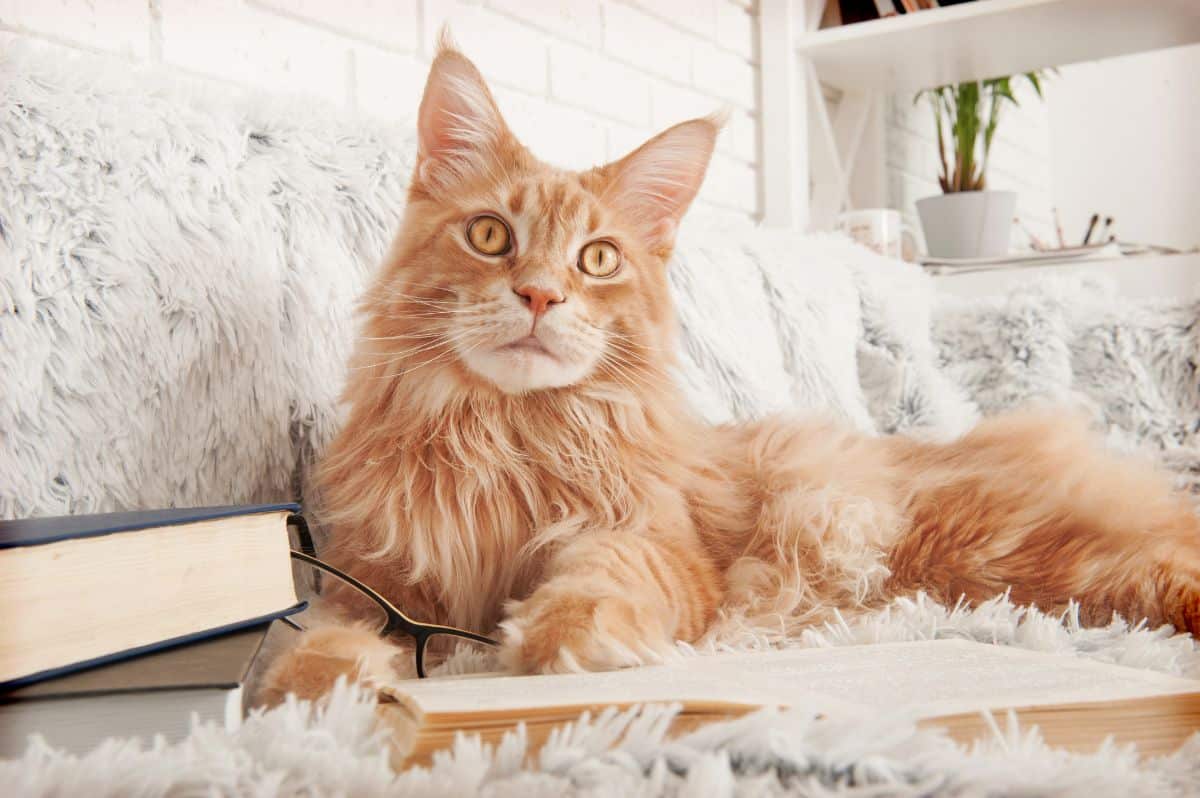 Finding Maine Coon cat name ideas you'll love isn't always easy. There are a few things you'll want to consider when choosing the best name. You don't want to confuse your cat, so it can help your feline friend to pick a name that is easy to say and doesn't sound like other names in the household.
There are so many name ideas to choose from and so many ways to find the perfect name. Some like to get to know their cat's personality before solidifying a moniker. Others may be looking at the kitty's appearance when choosing what to call their cat.
Jump to:
Names For Larger Cats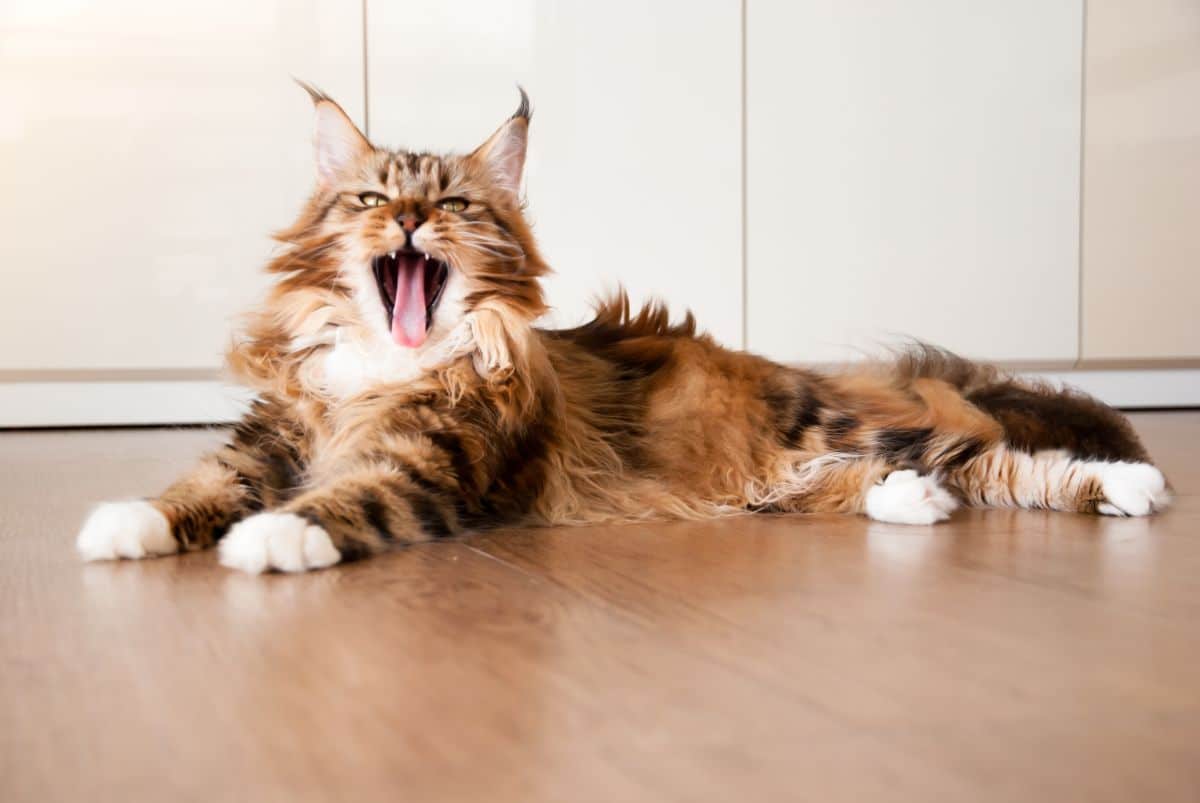 Some of the best Maine Coon cat names can be based on their size. Since Maine Coons tend to get rather large, you may want to focus on your kitty's size. Here's a list of names that someone may think of when thinking of a large cat.
Achilles
Ali
Angus
Atilla
Bear
Beast
Beefcake
Behemoth
Bertha
Bigfoot
Bruno
Bubba
Buddha
Bull
Burly
Butterball
Butters
Chubz
Chunk
Colossus
Echo
Elektra
Everest
Fridge
Giant
Goliath
Grand
Grizzly
Harley
Hefty
Hercules
Hoss
Huntress
Husky
Hulk
Konan
Kong
Magnum
Mammoth
Maximus
Medusa
Monster
Moose
Munchies
Orca
Pancake
Quake
Ram
Shamu
Sheba
Tank
Titan
Titanic
Tonka
Tsunami
Tundra
Waddles
Whopper
Xena
Yeti
Wild Big Cat Name Ideas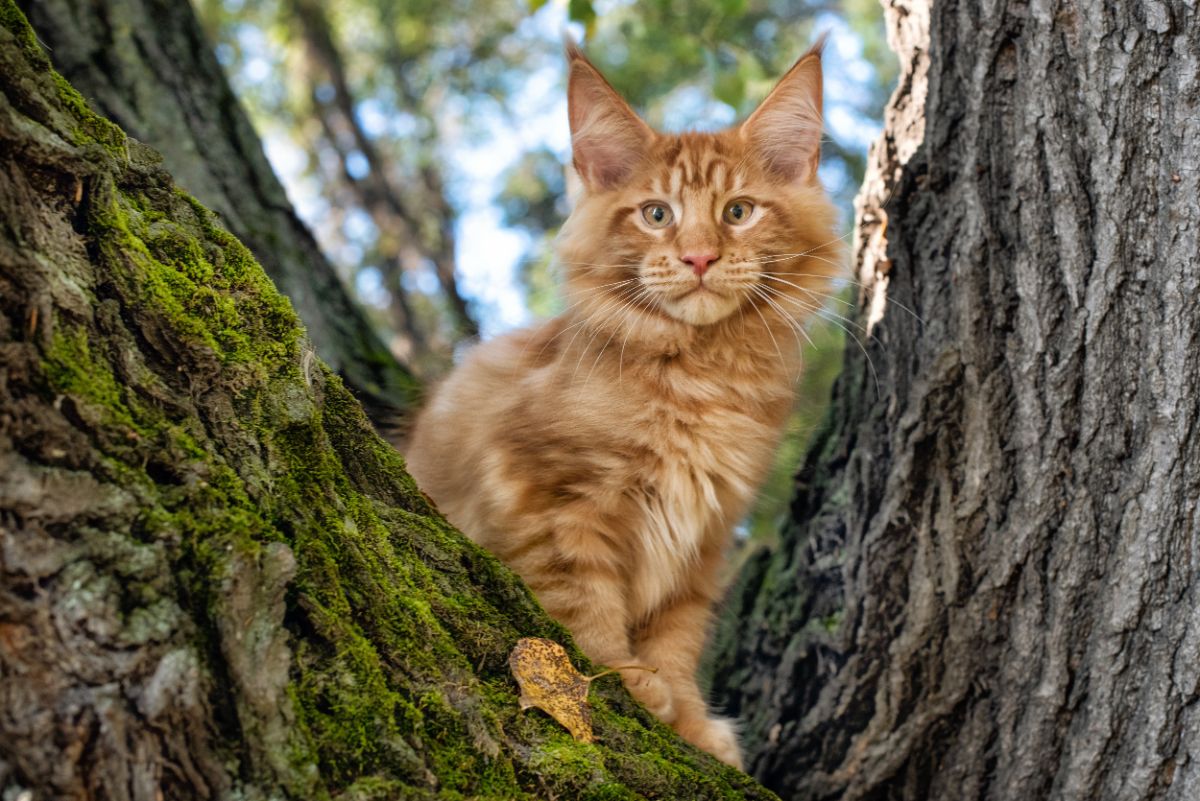 Maybe your cat has a wild personality. Some of the best main coon cat names for a wild kitty can come from its larger cousins. Here's a list of name ideas you could use as inspiration for your large cat.
Tiger
Lynx
Cougar
Lion
Puma
Cheetah
Panther
Jaguar
Bobcat
Ocelot
Serval
Bengal
Cat Names Based on Foods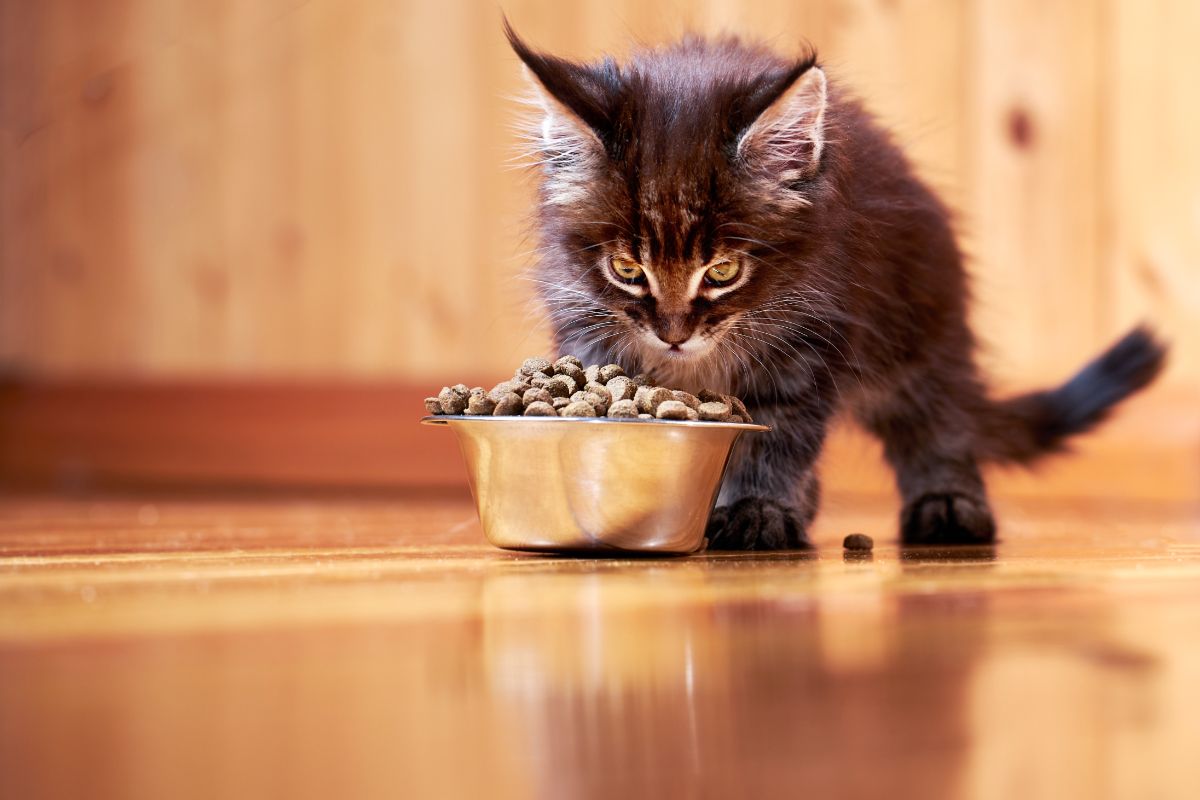 If your Maine Coon cat is a big eater or just big in general, naming it after a food can be something funny and cute. Here's a list of some of the best Maine Coon cat name ideas based on some common foods that may fit your fuzzy little burrito.
Big Mac
Bacon
Burrito
Eggo
Hazelnut
Honey Bun
Olive
Gumbo
Noodle
Sage
Nugget
Pickle
Ravioli
Spud
Beans
Sesame
Nutella
Skittles
Nutmeg
Meatloaf
Milkshake
Snickers
Muffin
Sausage
Taco
Caesar
Flapjack
Panini
Calamari
Chickpea
Pork Chop
Pepper
Cheeseburger
Taffy
Alfredo
Cheeto
Dumpling
Tater Tot
Waffle
Crisco
Pillsbury
Custard
Tofu
Pumpkin
Twinkie
Gnocchi
Cupcake
Brie
Buttercup
Chai
Enchilada
Famous Cats from Books and Movies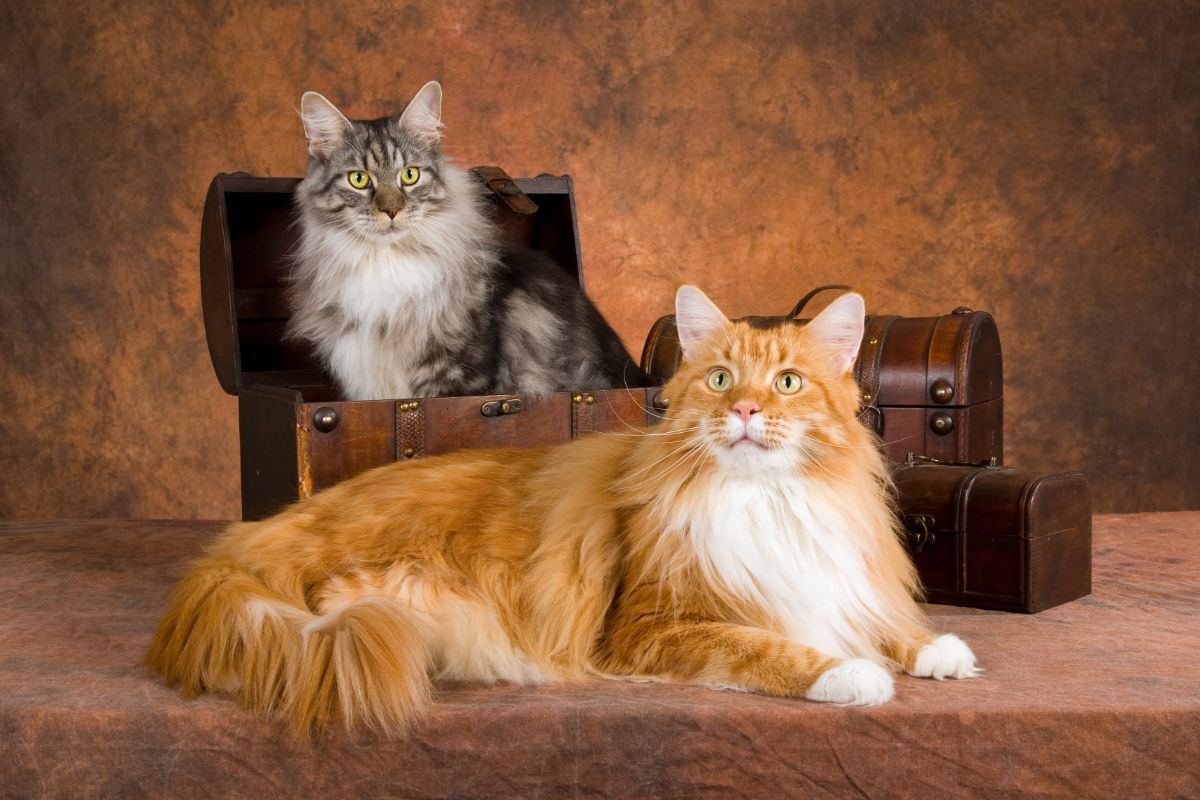 If your feline friend is famous in your household, you may want to give him a famous name to match! I've compiled a list of cat names that may be famous in most households. These purrfect kitty names came from movies, books, and even a few comics.
Garfield (Garfield)
Oliver (Oliver and Company)
Tigger (Winnie the Pooh)
Gary (Spongebob Squarepants)
Tom (Tom and Jerry)
Heathcliff (Heathcliff)
Chowder (Chowder)
Duchess (Aristocats)
Marie (Aristocats)
Thomas O'Malley (Aristocats)
Scat Cat (Aristocats)
Toulouse (Aristocats)
Berlioz (Aristocats)
Bagheera (Jungle Book)
Shere Khan (Jungle Book)
Pepita (Coco)
Mochi (Big Hero 6)
Figaro (Pinocchio)
Chesire (Alice in Wonderland)
Felix (Felix the Cat)
Pete (Pete the Cat)
Sylvester (Looney Tunes)
Simba (The Lion King)
Nala (The Lion King)
Scar (The Lion King)
Mufasa (The Lion King)
Scratchy (The Simpsons)
Stimpy (The Ren and Stimpy Show)
Hobbes (Calvin and Hobbes)
Rajah (Aladdin)
Diego (Ice Age)
Alex (Madagascar)
Meowth (Pokemon)
Master Tigress (Kung Fu Panda)
Sebastian (Josie and the Pussycats)
Binx (Hocus Pocus)
Mr. Bigglesworth (Austin Powers)
Mr. Tinkles (Cats and Dogs)
Salem (Sabrina the Teenage Witch)
Presidential Cats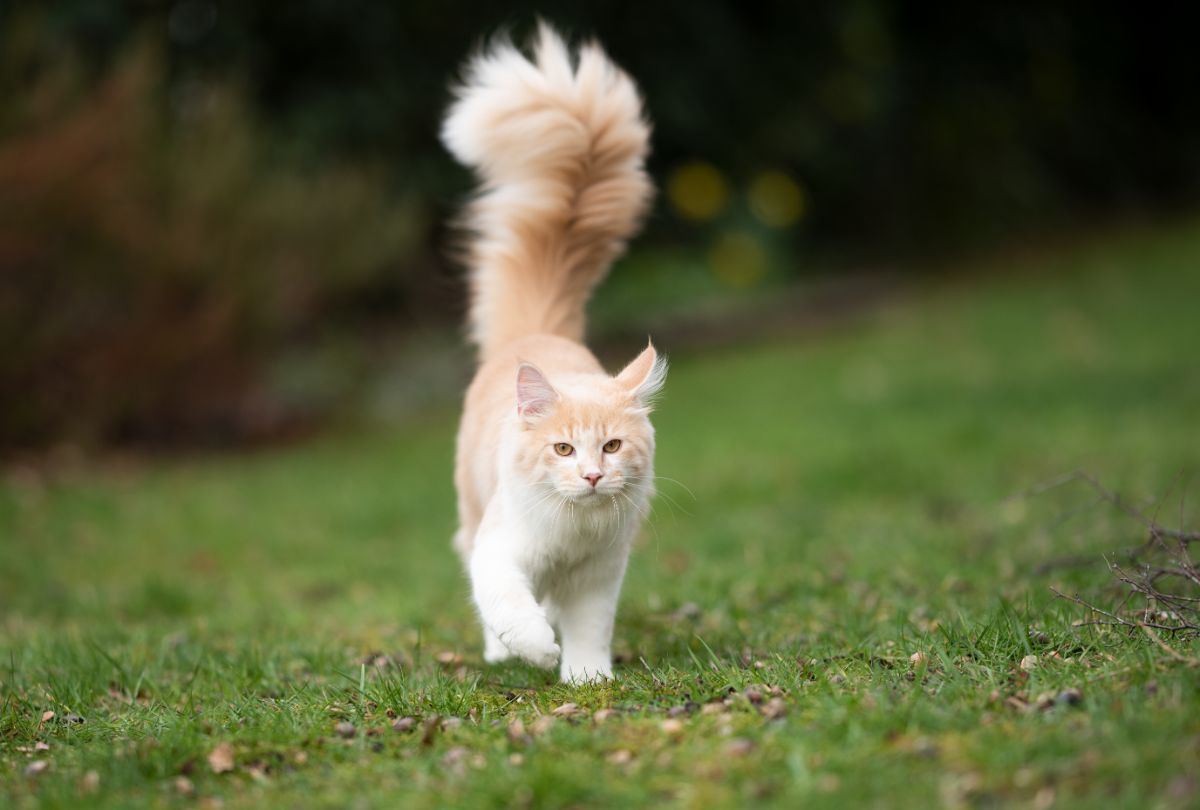 The most popular animals that live in the White House are usually dogs, but there have been some cats that belonged to presidents, too! If your cat is in charge of your home, the best Maine Coon cat name may be one named after a kitty who has dominated the White House. Here's a list of presidents and the names of their feline companions.
Abraham Lincoln
Bill Clinton
Calvin Coolidge
George W. Bush
Gerald Ford
Jimmy Carter
Joe Biden
John F. Kennedy
Ronald Reagan
Rutherford Hayes
Theodore Roosevelt
Woodrow Wilson
Final Thoughts
When you first bring your cat home you may already have a name in mind, or you may be stuck. It helps to choose a name that fits your cat's appearance or personality and is easy to say. It may be helpful to even try a name out for a few days and see what sticks.