A Maine Coon who constantly scratches its ears or shakes its head may have an ear infection or build-up of ear wax. That presents an uncomfortable situation for your beloved pet, but these ear cleaners can help them feel better!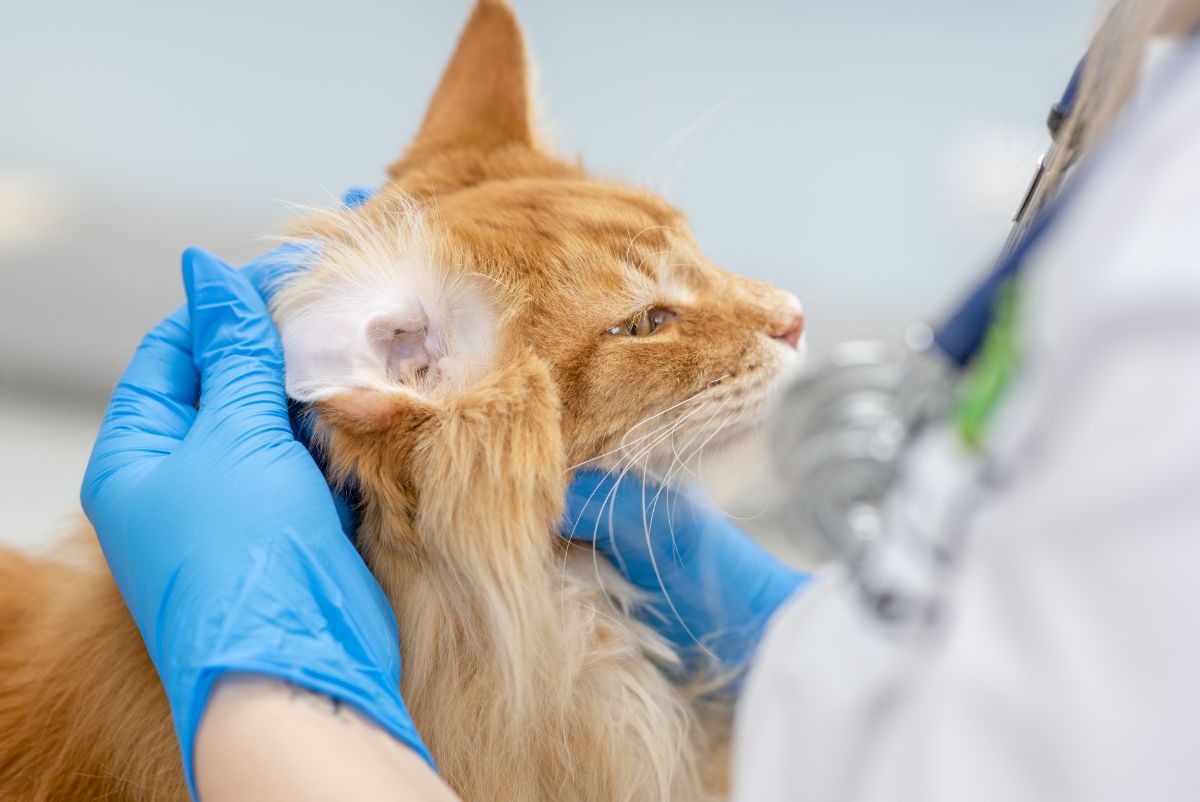 Below are our seven favorite Maine Coon ear drops products to fight infection and wax build-up. Every one of these products is suitable for dogs too!
Jump to: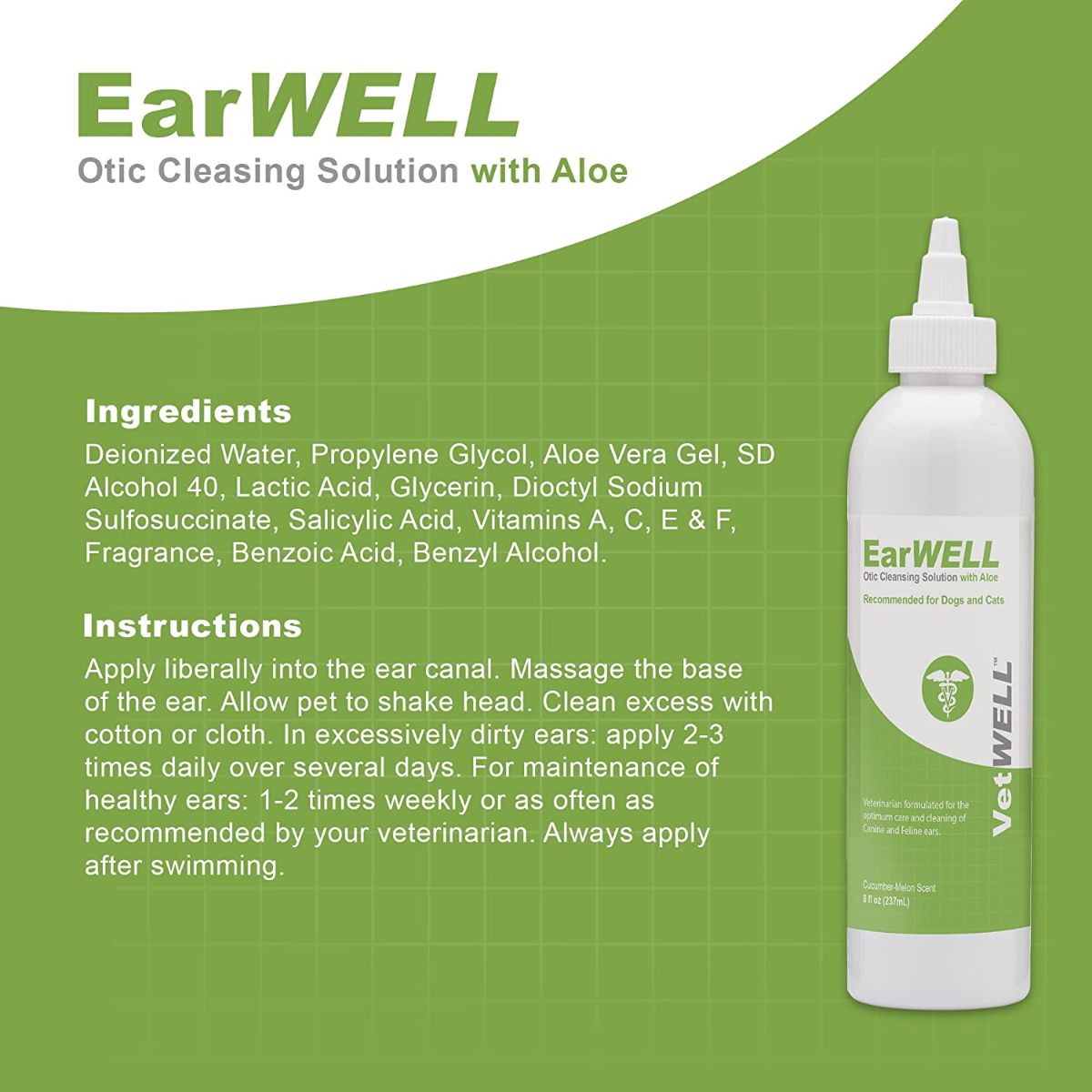 Our top choice is the VetWELL ear cleaner, an otic rinse for infections and odor. Sometimes, cat and dog ears tend not to have a pleasant smell, especially after a bacterial or fungal infection.
We love this ear cleaner because it checks all the right boxes. It is affordable, effective, and smells wonderful. You can choose from the refreshing scent of cucumber melon or delicate sweet pea vanilla.
VetWell's ear cleaner will gently clean, deodorize, acidify, and dry your cat's ears to relieve discomfort and fight infection. The formula features aloe vera for a soothing sensation that can relieve itchiness and dryness.
Along with fighting infections, it can also eliminate wax build-up so your Maine Coon can hear better. This product deserves our number one spot, as it's hard to find anything to dislike!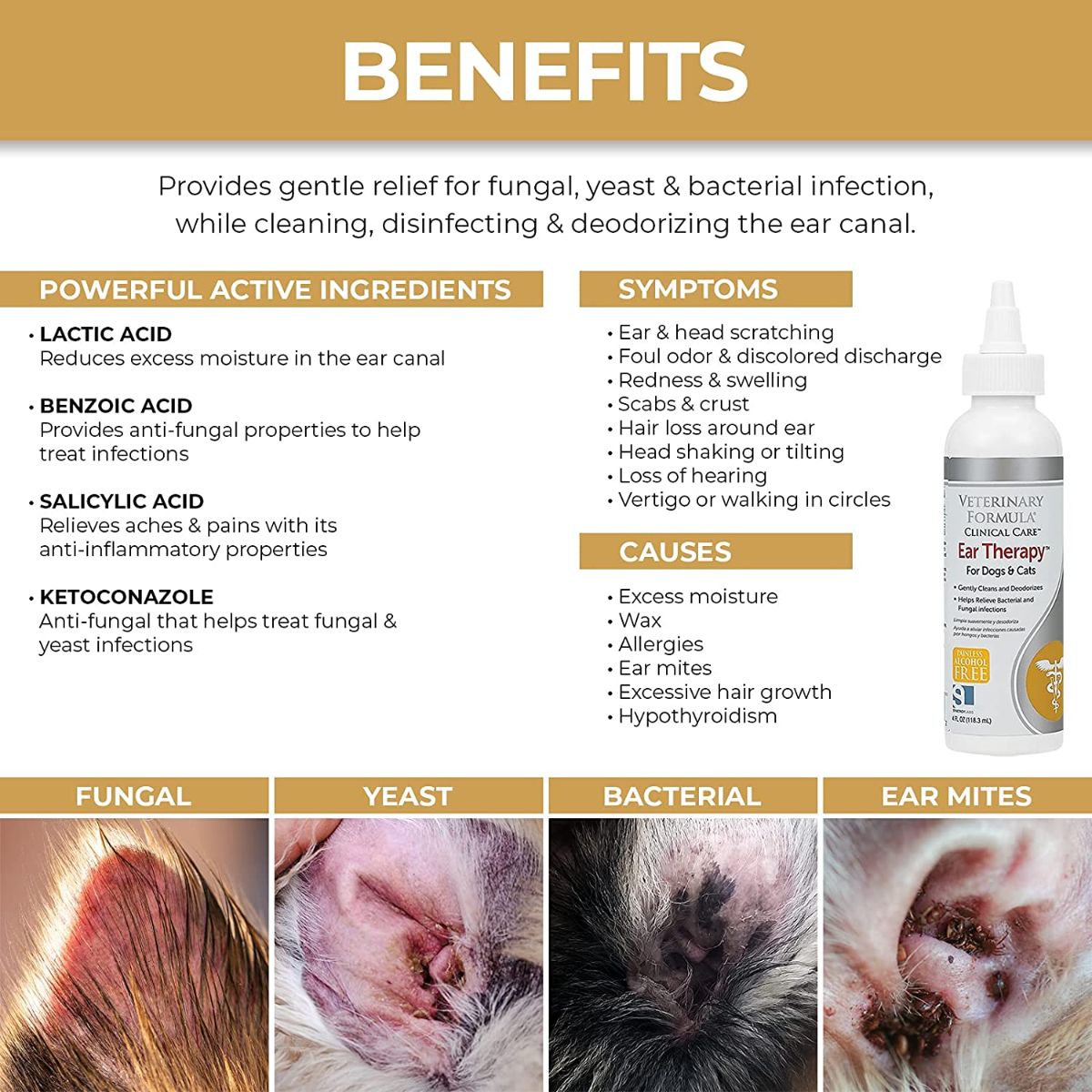 Despite being our budget pick, these ear drops from the Veterinary Formula Store are super effective with a powerful antibacterial and antifungal formula.
It can quickly kill off infections in Maine Coon ears and relieve any itching or discomfort. The formula is optimized to counter unpleasant odors, whether natural or from the infection, and reduce redness and swelling.
Even though the product is powerful, it is still gentle enough to use daily for routine cleaning. It's been clinically tested on cats, dogs, and other small animals over 12 weeks, yielding impressive and reliable results.
This medicated product uses veterinary-grade ingredients, so you can give your cat the best care possible on a budget.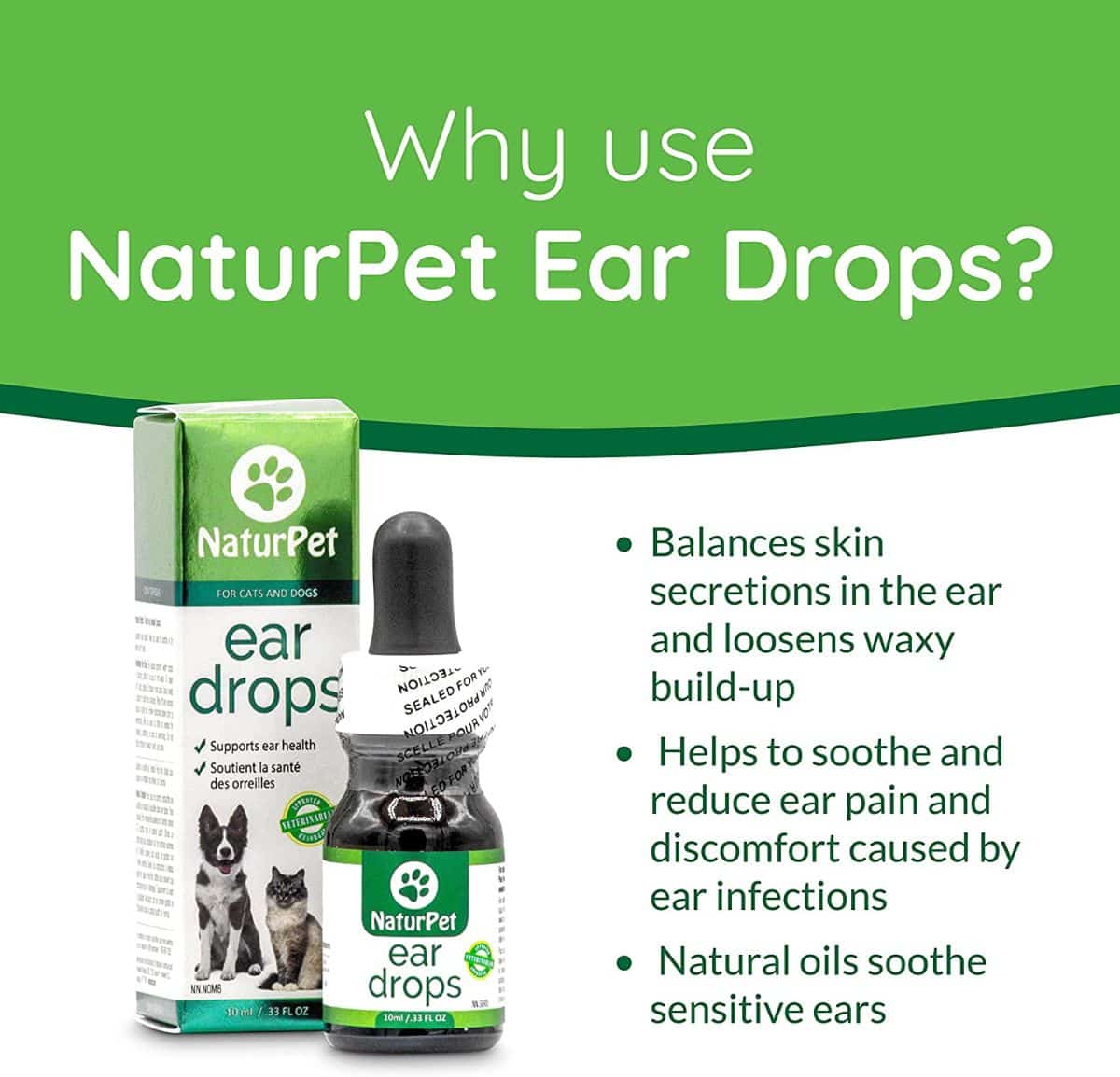 Most ear cleaners on this list are gentle enough for routine cleaning, keeping your cat's ears odor-free and infection-free. But our favorite ear cleaner for consistent cleaning is the ear drops from NaturPet.
Its formula aims to keep your Maine Coon's ears biologically balanced to promote ear health. NaturPet's ear drops are entirely natural, so you don't have to fret about using harsh chemicals on your cat.
The ingredients consist of olive oil, calendula, vitamin E, basil oil, aloe vera, and bergamot oil.
As there are zero harsh chemicals, the drops are unlikely to cause allergic reactions or rashes. In addition, NaturPet's ear drops help balance the secretions in your cat's ears and remove wax build-up so they can hear perfectly!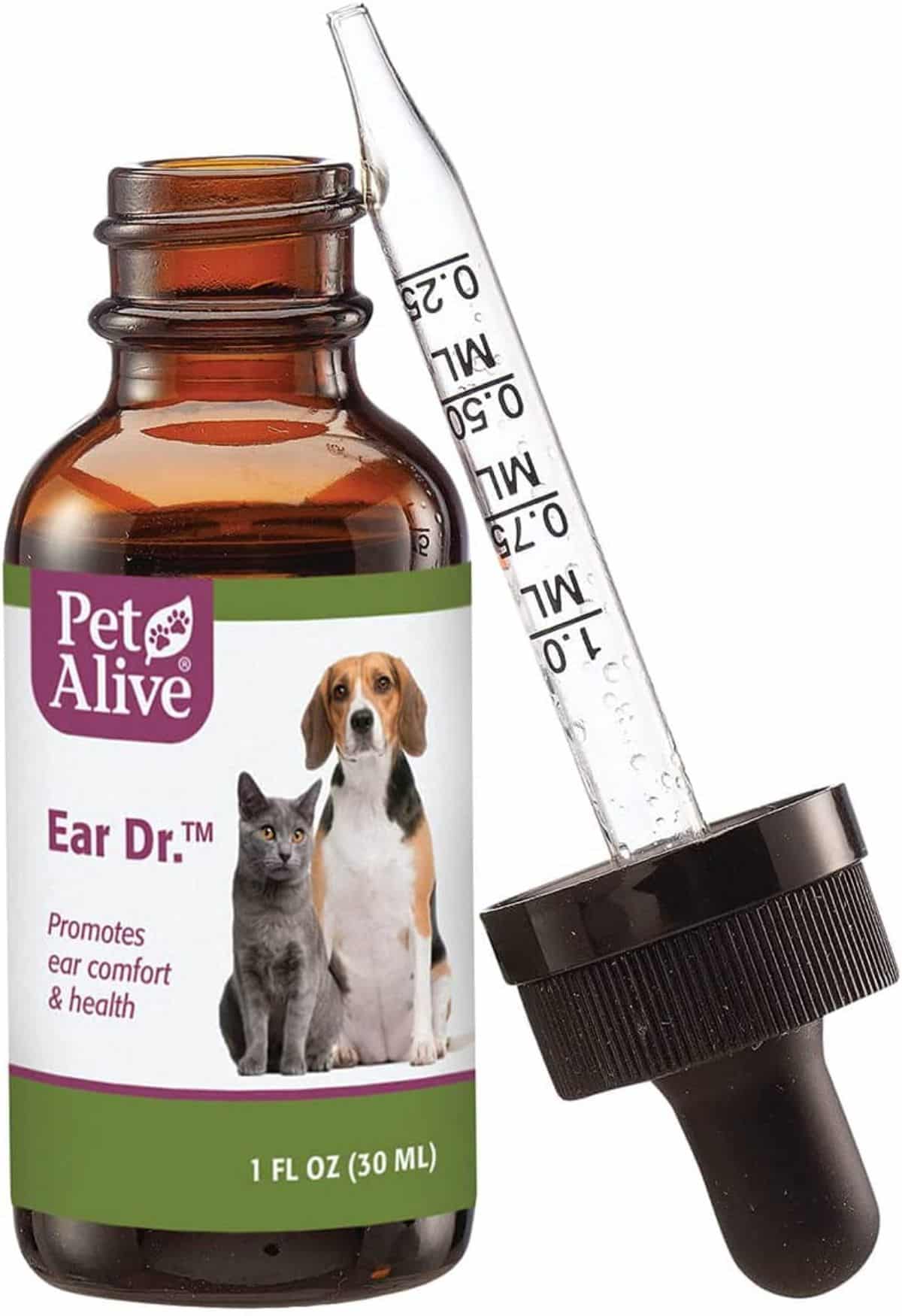 The idea of using harsh chemicals and active ingredients on your precious kitty's sensitive ears is troubling. Given that, many people look for all-natural options that only use organic ingredients.
Our favorite organic ear drops are from the PetAlive Ear Dr. The ingredients are calendula flower, mullein flower, rosemary lead, and tea tree essential oil.
This formula will fight bacteria and fungi, reduce itchiness and dryness by moisturizing the skin, and even calm your pet with the soothing scent of essential oil.
The PetAlive ear drops can also be used for routine cleaning because they're gentle and leave a pleasant smell behind, but they will effectively help rid your cat of a nasty ear infection.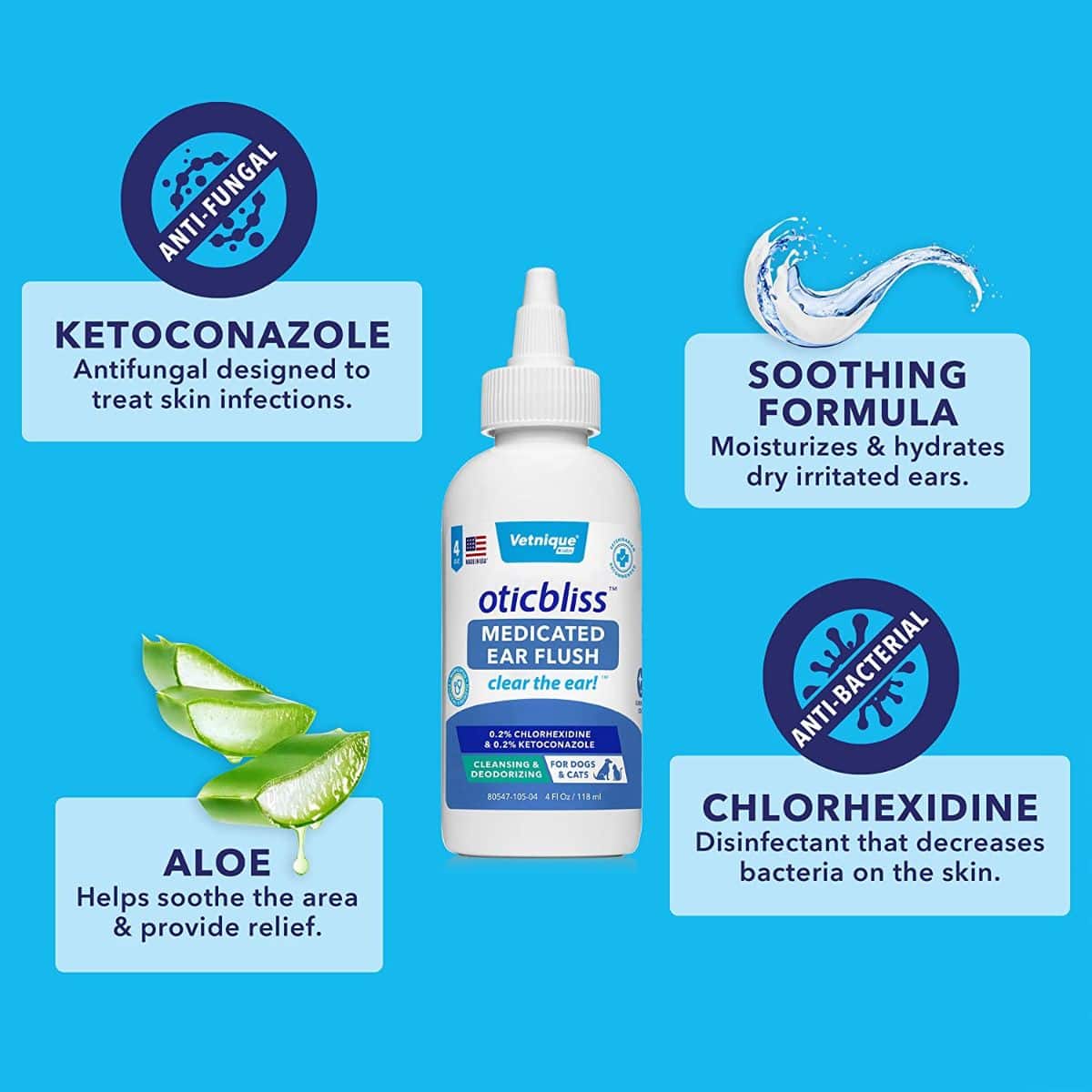 No products found.
Ear infections often cause your Maine Coon to scratch its ears more and shake its head, trying to stop the irritation or remove a blockage. If your cat is incessantly fussing with their ears in discomfort, the ear cleaner from Vetnique Labs may be the best solution.
It provides odor control while reducing itchiness and soothing discomfort. The product is medically formulated with ketoconazole and chlorhexidine, active ingredients that eliminate ear infections.
You should see a noticeable reduction in swelling, redness, and scratching while the ear infection heals.
The aloe vera will keep your furry friend comfortable even before the infection is gone, so they don't have to be in pain for days or weeks. It's suitable for routine cleaning and can prevent future ear infections.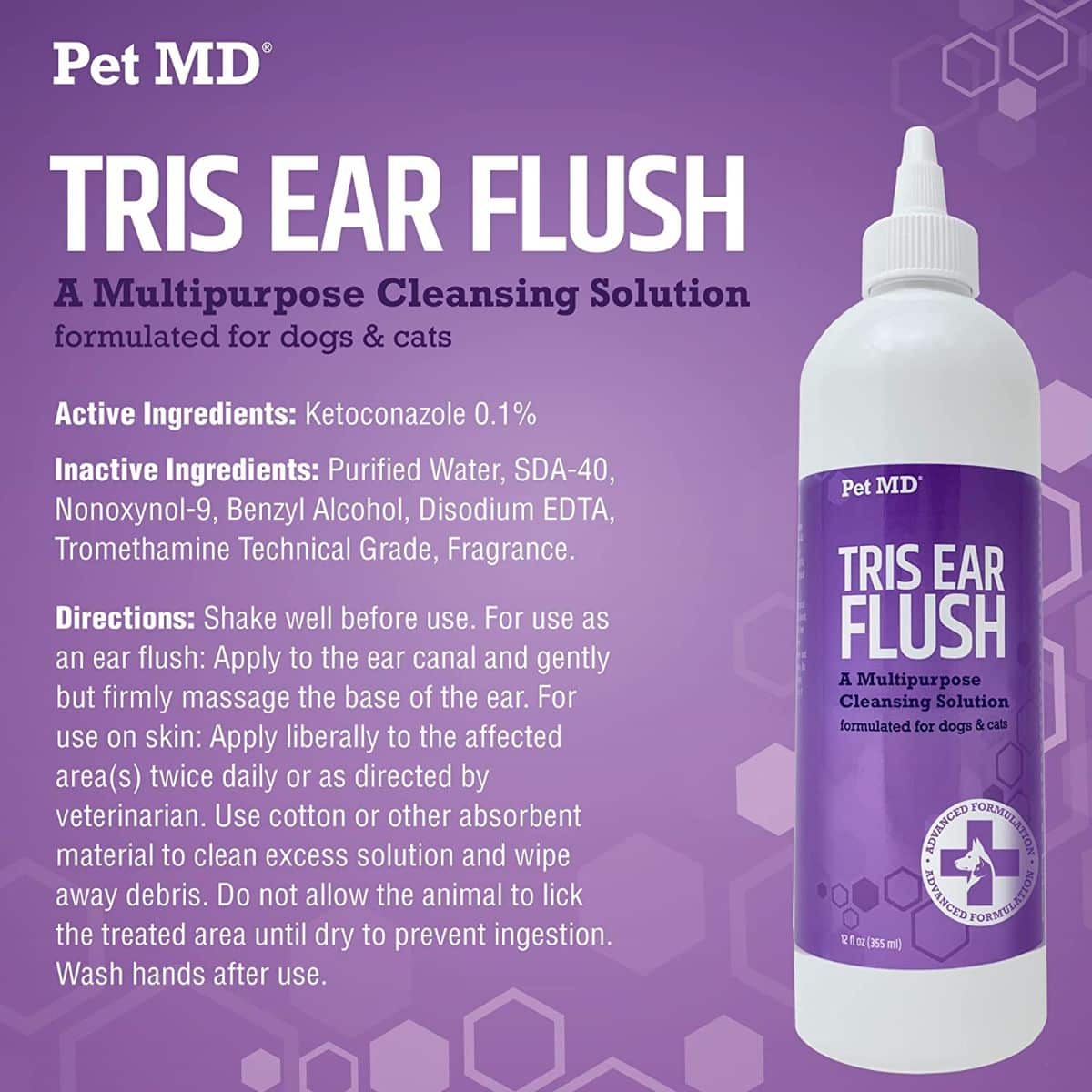 Most products on our list are gentle on cat skin, but if you have a pet with super sensitive skin, this cleaner is the best choice.
The Pet MD tris flush ear cleaner can remove dirt, debris, and wax while fighting ear infections and bacteria. It's formulated with ketoconazole, an active ingredient that gently rids your Maine Coon of foreign debris and substances.
The cleaner is non-stinging and incredibly mild, ensuring it's gentle yet effective. It goes beyond soothing irritation to eliminate the root cause of your cat's ear infection. The formula restores the natural biological environment in your pet's ear and is safe and mild enough for routine cleaning.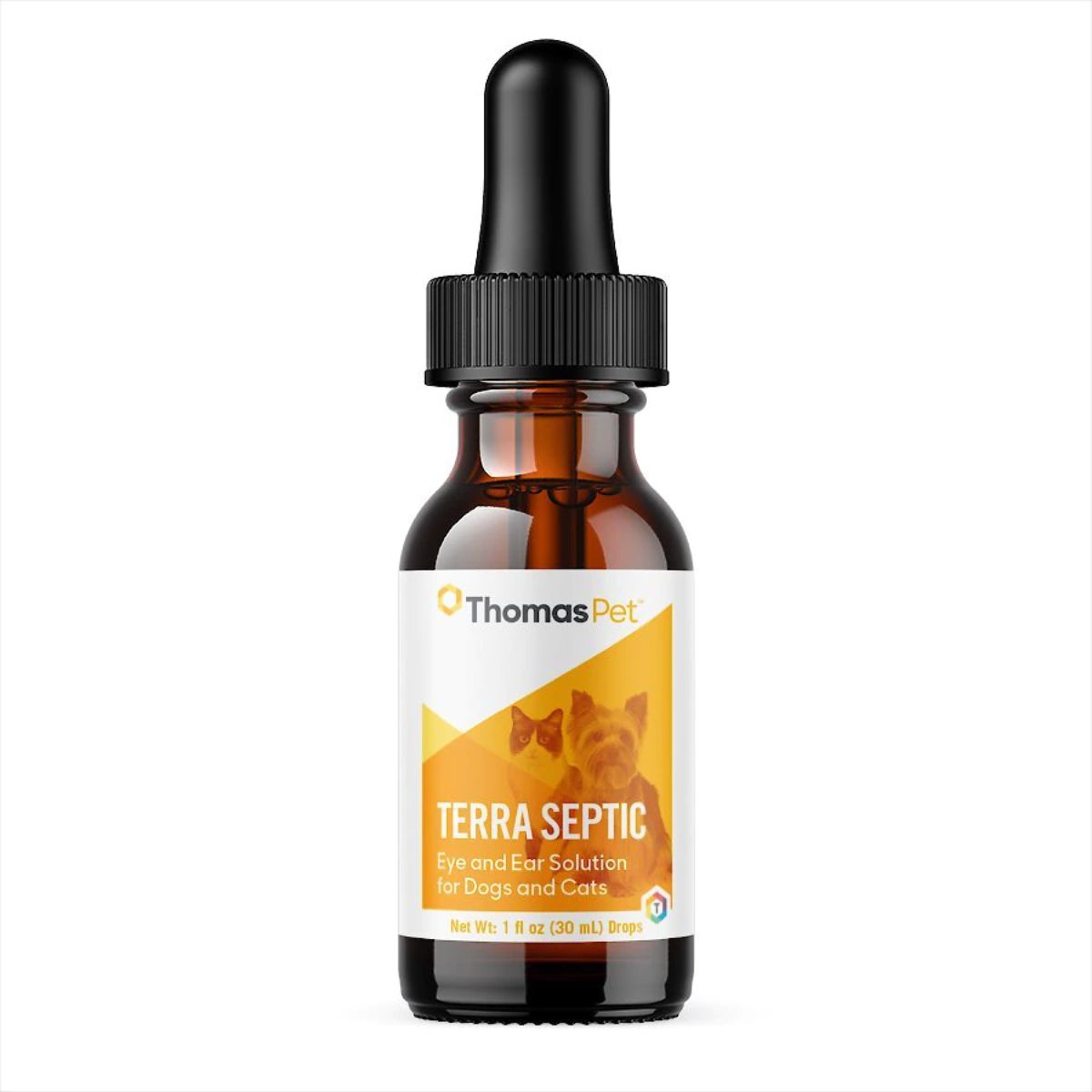 Interestingly, this is one of the only products you should not use for routine cleaning. The formula of Thomas Labs Terra Septic drops is intended for healing purposes.
Some nasty ear or eye infections can leave the area swollen, red, dry, irritated, or worse. Cats and dogs can also get cuts, scratches, or stings in their ears, which can take forever to heal. Your pet may even have trouble hearing or seeing, lowering their quality of life.
These ear and eye drops help the healing process while relieving pain and discomfort. They simultaneously help fight infection, eliminate harmful bacteria, and accelerate healing so your Maine Coon can be happy and healthy again in no time.
FAQs
Below are some commonly asked questions about Maine Coon ear drops.
How can I treat my cat's ear infection at home?
To treat an ear infection at home, you'll need a quality ear cleaner. Treating an ear infection properly requires consistency, so clean your cat's ears once or twice a day, depending on the ear cleaner instructions.
You can also make a DIY ear cleaner with a combination of water and apple cider vinegar. However, it's always better to use a clinically-tested product.
What is the best antibiotic for ear infections in cats?
A few antibiotics may be prescribed for a cat's ear infection. Your vet might give you clindamycin, amoxicillin-clavulanate, enrofloxacin, cefpodoxime, or an antifungal such as itraconazole.
Can I put eardrops in my cat's ears?
Yes! You can put cat ear drops into your Maine Coon's ears to help with infection or wax.
What can I use to flush out my cat's ears?
While the over-the-counter drops discussed in this article are excellent choices, you should always talk to your veterinarian first. They may have a specific recommendation or a prescription, but you can use all the cleaners discussed here to flush your cat's ear.
Final Thoughts
You can find many home remedy recipes for cat ear infections on the internet, but you don't want to pour something into your Maine Coon's ears if you aren't 100% confident in it. We tested all these products, many of which were clinically tested and veterinarian-approved, so you can use these Maine Coon ear drops confidently.
Maine Coons have adorably big ears which can easily get infected, so start using a cleaner to prevent them from ever having to deal with a bothersome ear infection.