Maine Coons and British Shorthairs are both beautiful cats. But if you have only ever had a garden variety moggie, you may not be aware there are crucial distinctions between these breeds.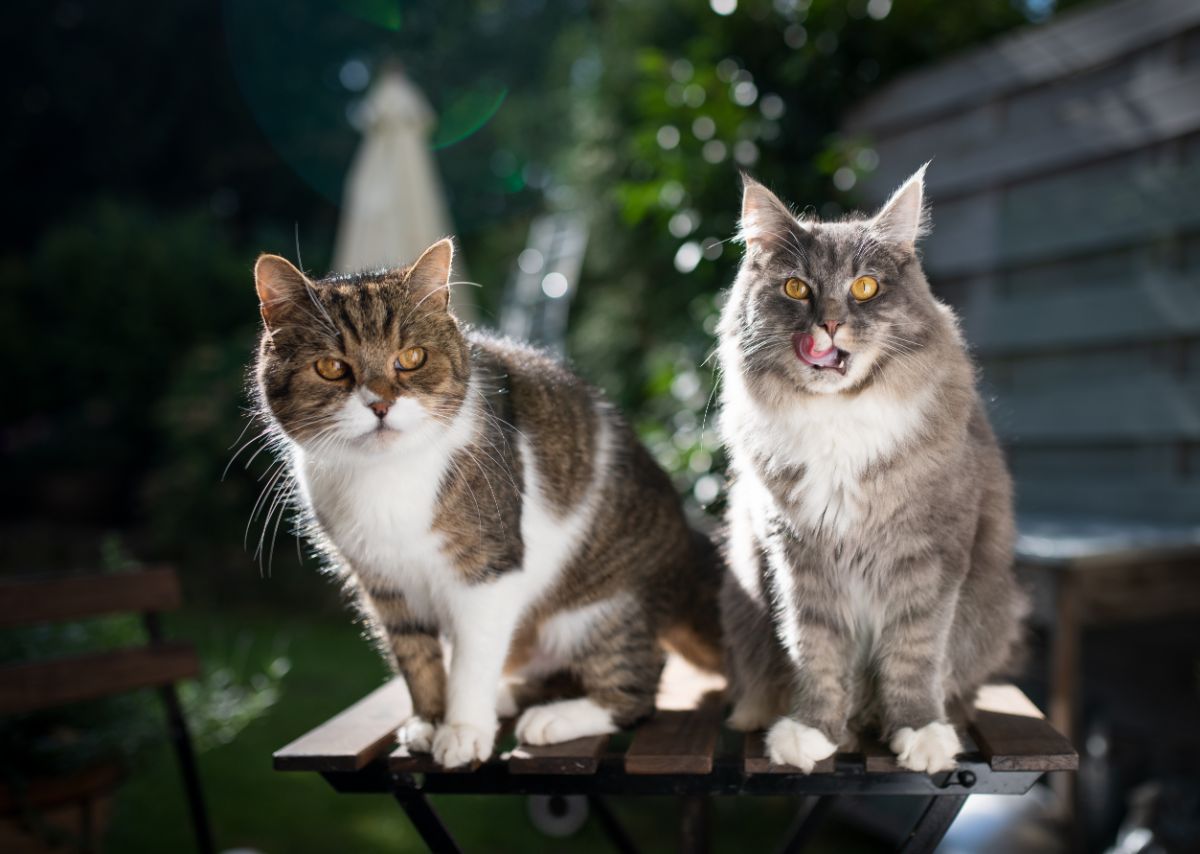 Neither feline is superior to the other, though they undoubtedly disagree with that assessment. But knowing how they are different can help you decide between a Maine Coon vs. a British Shorthair when choosing the cat that's right for you.
Jump to:
7 Huge Differences Between Maine Coons and British Shorthairs
When it comes to Maine Coons vs. British Shorthairs, there are several important breed distinctions that will help you decide which cat to adopt.
Here are seven huge differences between the Maine Coon and British Shorthair.
Size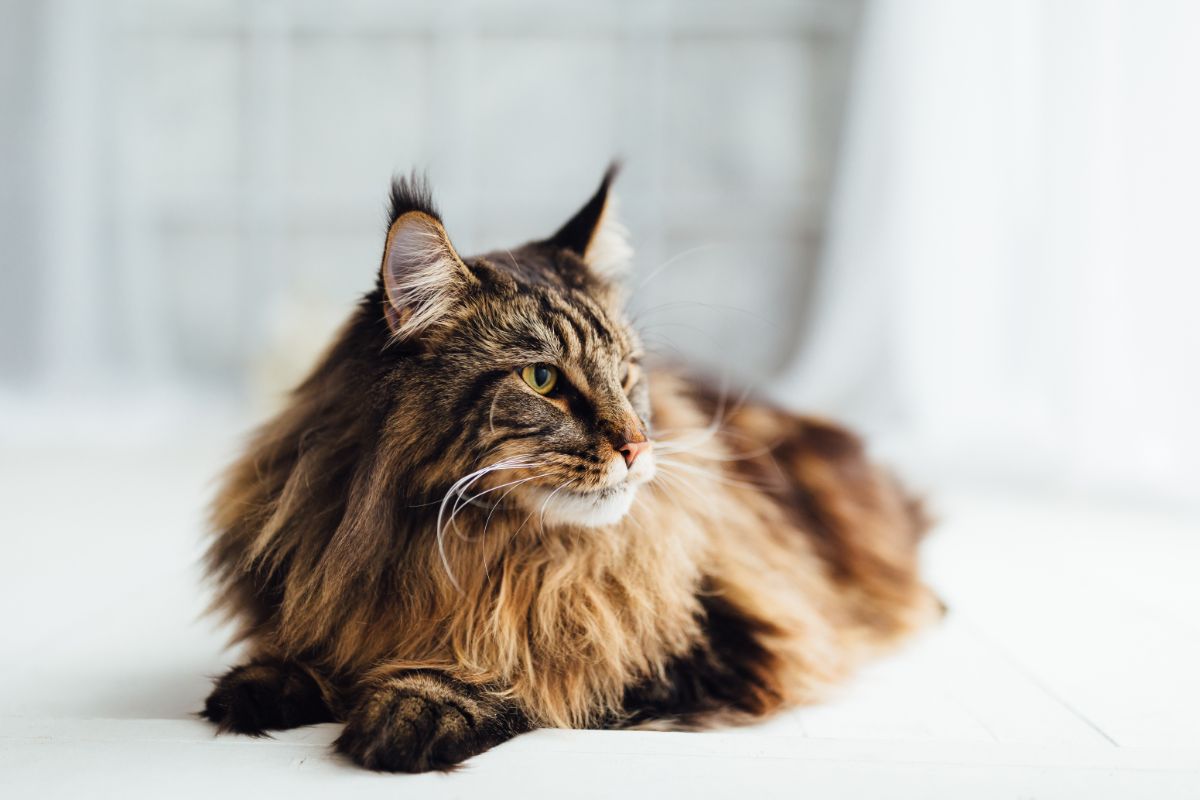 The most pronounced distinction between Maine Coons and British Shorthairs is their size.
Maine Coons are famously gargantuan. The average female weighs between eight and 12 lbs when not overweight or four to six kilos. And the male Maine Coon weighs between 13-18lbs (six to nine kilos) when healthy.
Conversely, the average British Shorthair weighs eight to 13 lbs when healthy. That is four to six kilos. A male British Shorthair averages between 13-19 lbs (six to nine kilos).
What's interesting about this comparison is that while both cats can grow to be large, Maine Coons look bigger because of their fur.
Additionally, they don't develop the same chunky appearance as the British Shorthair.
They carry their weight differently, and when you get under all the fur, a Maine Coon can look almost diminutive, especially the females. That's partly because, whereas male and female British Shorthairs are, broadly speaking, the same size, there is pronounced dimorphism between Maine Coon males and females.
The other thing that affects the size of Maine Coons vs. British Shorthairs is their growth rate. A British Shorthair typically reaches maturity when it is one year old. But a Maine Coon may not be fully grown until they are three or four. That makes it hard to assess its full size until it is well past kittenhood.
Energy Level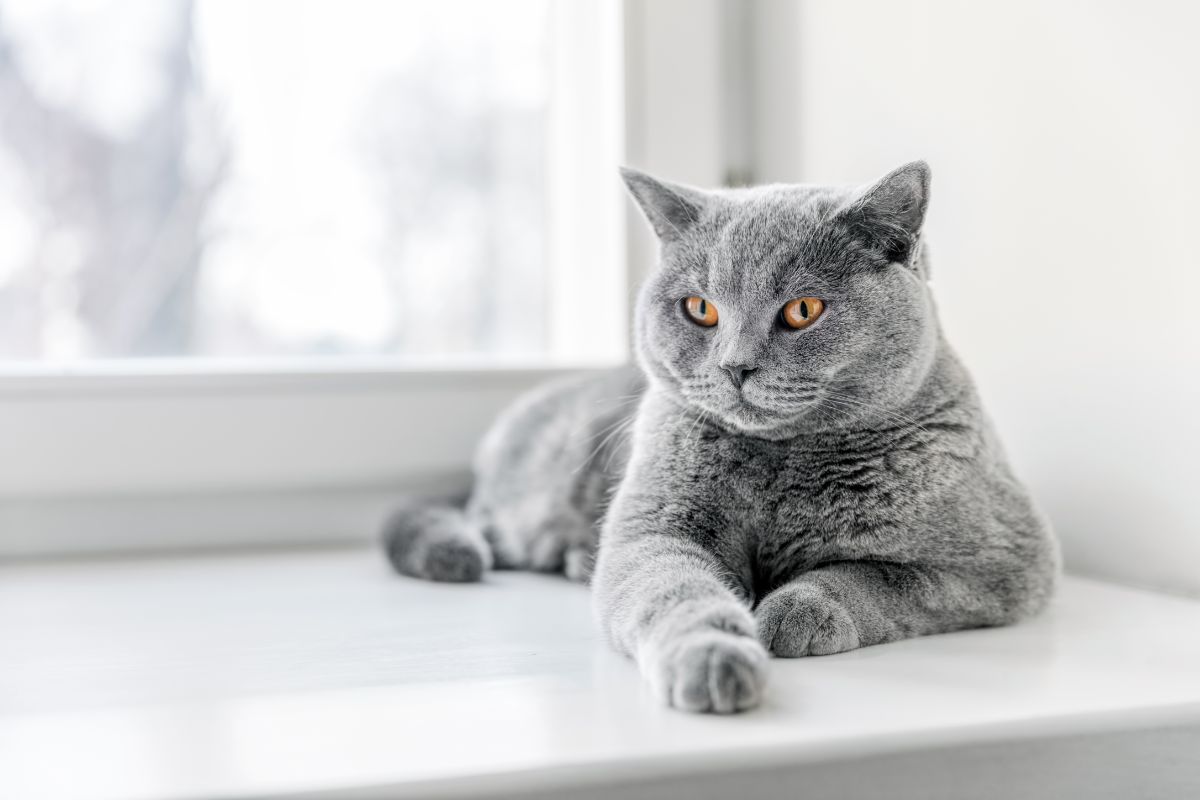 Another prominent difference between Maine Coons and British Shorthair cats is their energy level.
No one would call a British Shorthair lazy where the cat could hear them. But it is undeniable that they love nothing better than to lounge on heated beds, chairs, and sunspots.
Conversely, the outsized Maine Coon has a high energy level. All cats benefit from at least ten minutes of playtime a day. But Maine Coons thrive on it.
Their bodies can tolerate New England winters, and they thrive on adventuring and intensive play. That can be stalking your sofa or galumphing through the snow. What's important is that your Maine Coon has an outlet for all that energy to minimize destructive tendencies.
That makes Maine Coons the ideal feline for owners who like to take their pets on hikes and outdoor excursions.
Sociability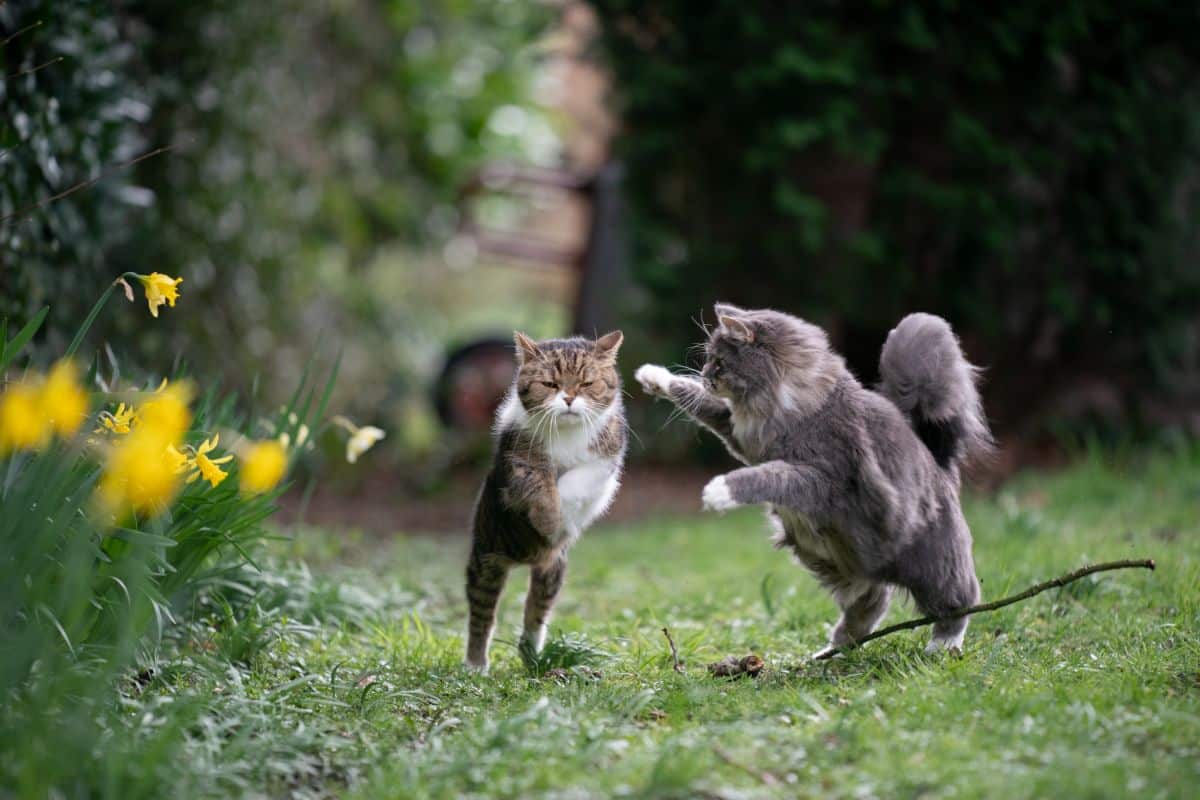 When comparing Maine Coons vs. British Shorthairs, the other thing that stands out is their different attitudes to people.
Cats have a reputation for being aloof, but that's not always true. In the case of the Maine Coon, the breed is bent on disproving the theory.
Maine Coons love playtime because it allows them to interact with you. Or your visiting neighbor. Or your grandchildren. One of the charming quirks about this adaptable feline is that the Maine Coon will socialize unapologetically with almost anyone.
Provided they aren't brought up with negative experiences, these gentle giants are the type to roll over and beg tummy rubs from everyone and anyone.
British Shorthairs, by comparison, are less social. They aren't unaffectionate but can be snobbish about who's on the receiving end of their attention. It's normal for a British Shorthair to be extremely affectionate with their circle of 'chosen' humans and express disinterest in everyone else.
And whereas a Maine Coon thrives on inclusion in human activities, British Shorthairs can happily spend hours in their own company.
Grooming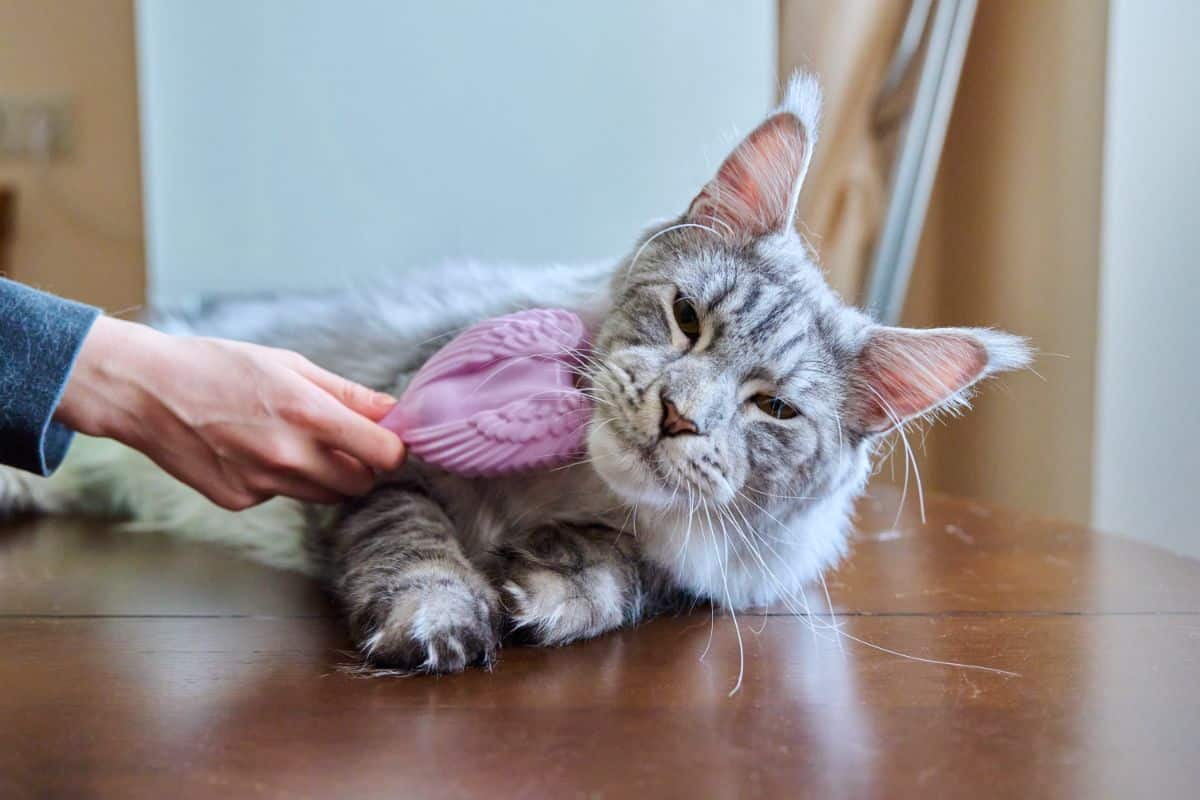 Another significant difference between Maine Coons and British Shorthairs is their grooming requirements.
As the name suggests, the British Shorthair has a low-maintenance coat. They shed seasonally but don't require routine brushing.
By contrast, the Maine Coon has a thick, bushy coat that requires regular upkeep. In addition to their signature shaggy fur, Maine Coons have:
Ruff around neck
Bushier than average tail
Tufts of fur between toes
Fur tufts in ears
The best way to acclimatize your Maine Coon to regular grooming is by starting early in their lives. While cutting their hair isn't crucial, some owners find a particular style helps with upkeep.
Intelligence Level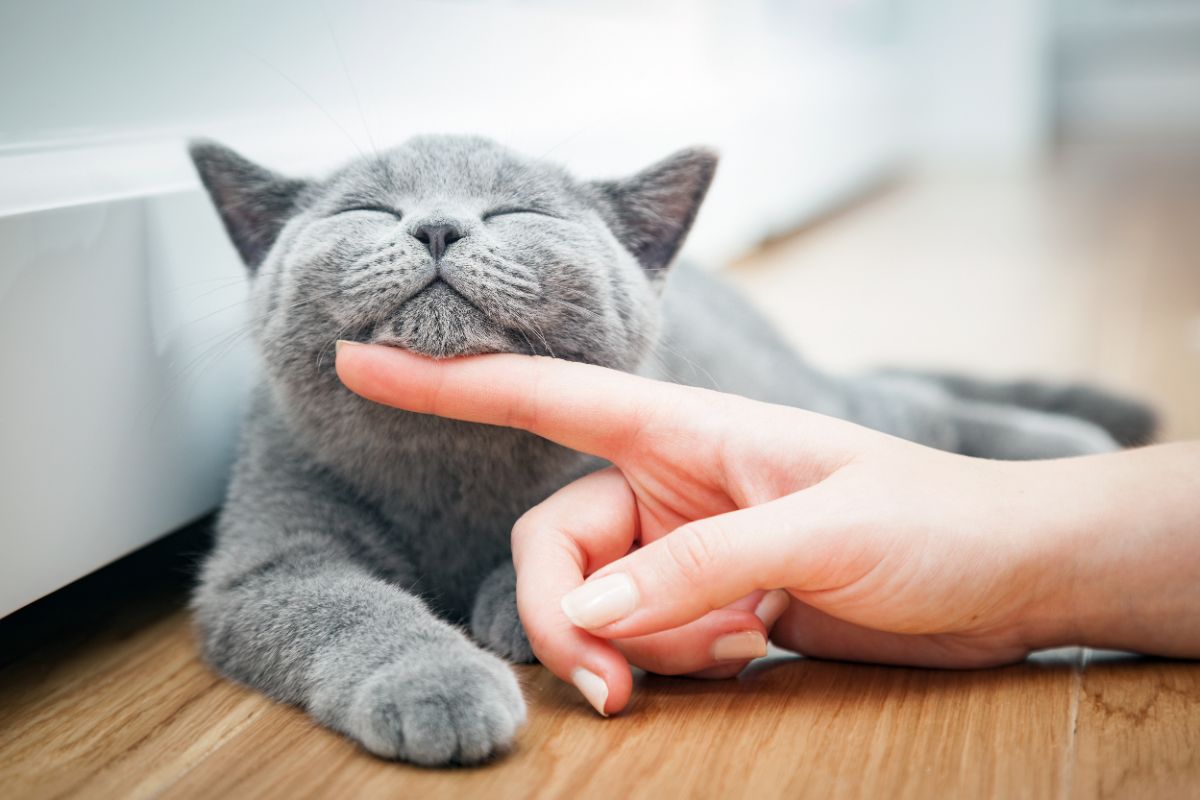 No one would call a British Shorthair stupid. They train quickly, and the more outgoing moggies enjoy learning games like fetch or puzzle toys. But Maine Coons are exceptionally intelligent. Perhaps because they need to survive such cold weather, their heightened adaptability makes them more clever than other cats.
They crack puzzle toys quickly, and finding new and interesting ways to provide environmental enrichment for a Maine Coon can be challenging.
That's why Maine Coons are so popular with adventurous owners who like to take their animals on hikes. It allows a Maine Coon to burn off some of its energy and gives them a new, interesting environment to explore.
Polydactyly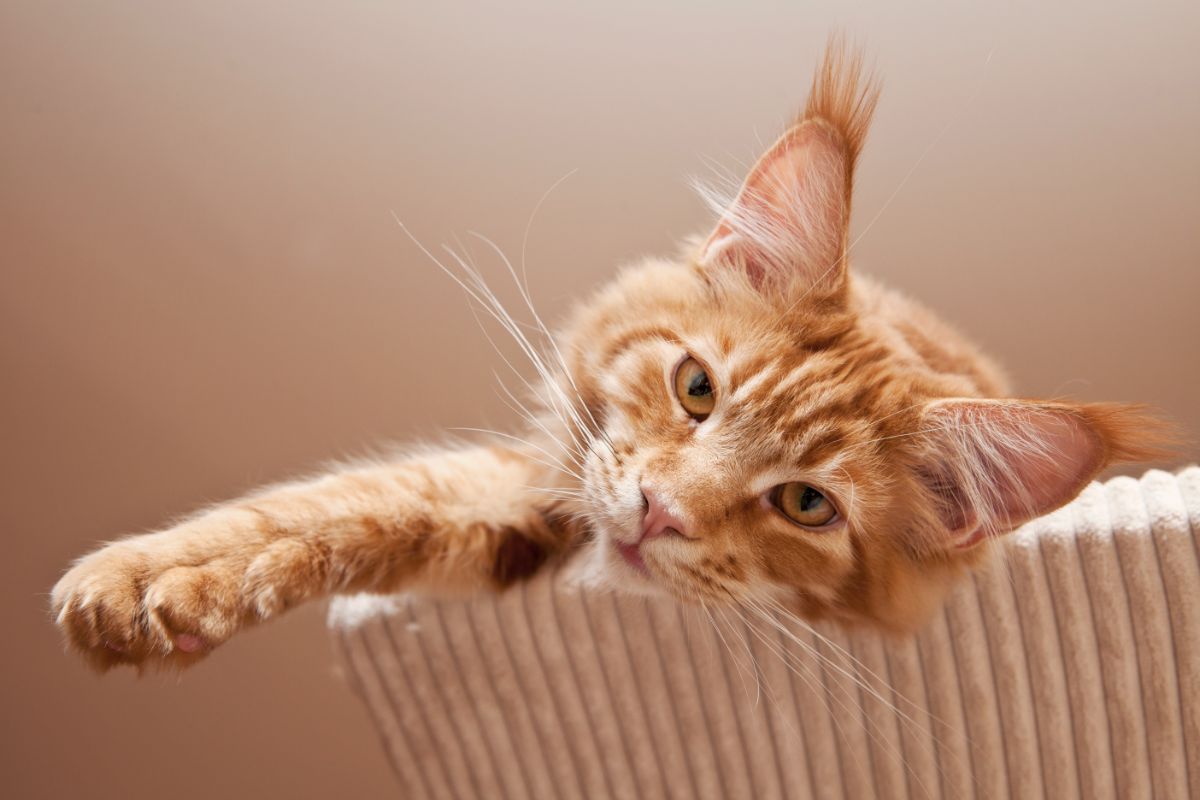 One of the less obvious differences when comparing Maine Coons vs. British Shorthairs is their feet.
Like all cats, Maine Coons and British Shorthairs possess partially-webbed feet. But the paws on a Maine Coon are distinctive for two reasons. Firstly, there are tufts of fur between the toes. That gives them an extra layer of insulation in winter.
But what stands out most about Maine Coon paws is that there is a higher rate of Polydactyly in this breed than in other cats, like the British Shorthair.
That means that whereas your average British Shorthair has five claws, you often find Maine Coons have a sixth claw. The extra claw isn't painful, and it doesn't pose mobility issues. If anything, it gives your Maine Coon a bit of extra dexterity.
Fur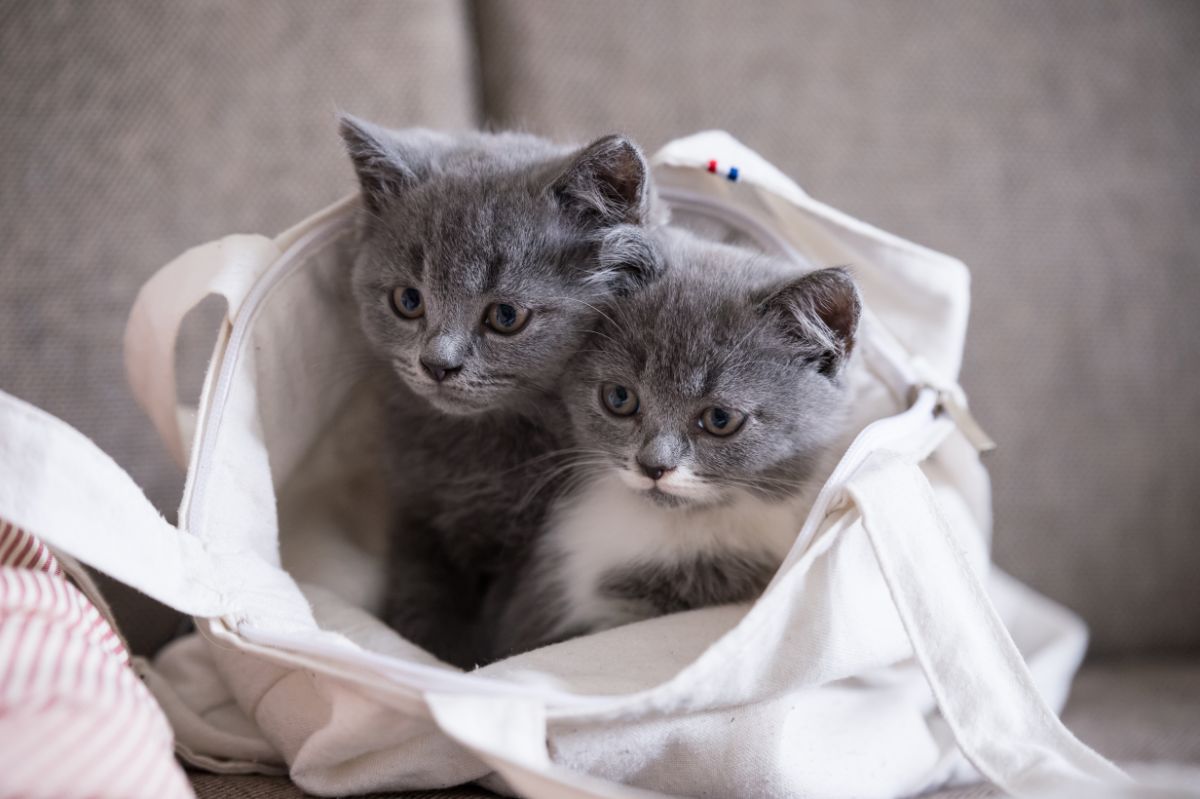 Earlier, we discussed the different grooming needs of Maine Coons vs. British Shorthairs. That leads naturally to the final difference between the two types of cats.
As their name implies, British Shorthairs have short coats. There is a slight undercoat, and when the seasons change, it causes mild shedding.
But Maine Coons have thick, shaggy coats. Both their outer and undercoats are long and thick and require regular care to prevent mats.
What's interesting about the Maine Coon coat is that it's more than thick. It's also waterproof. That means that even if your Maine Coon goes out in the snow, they stay warm and dry.
Final Thoughts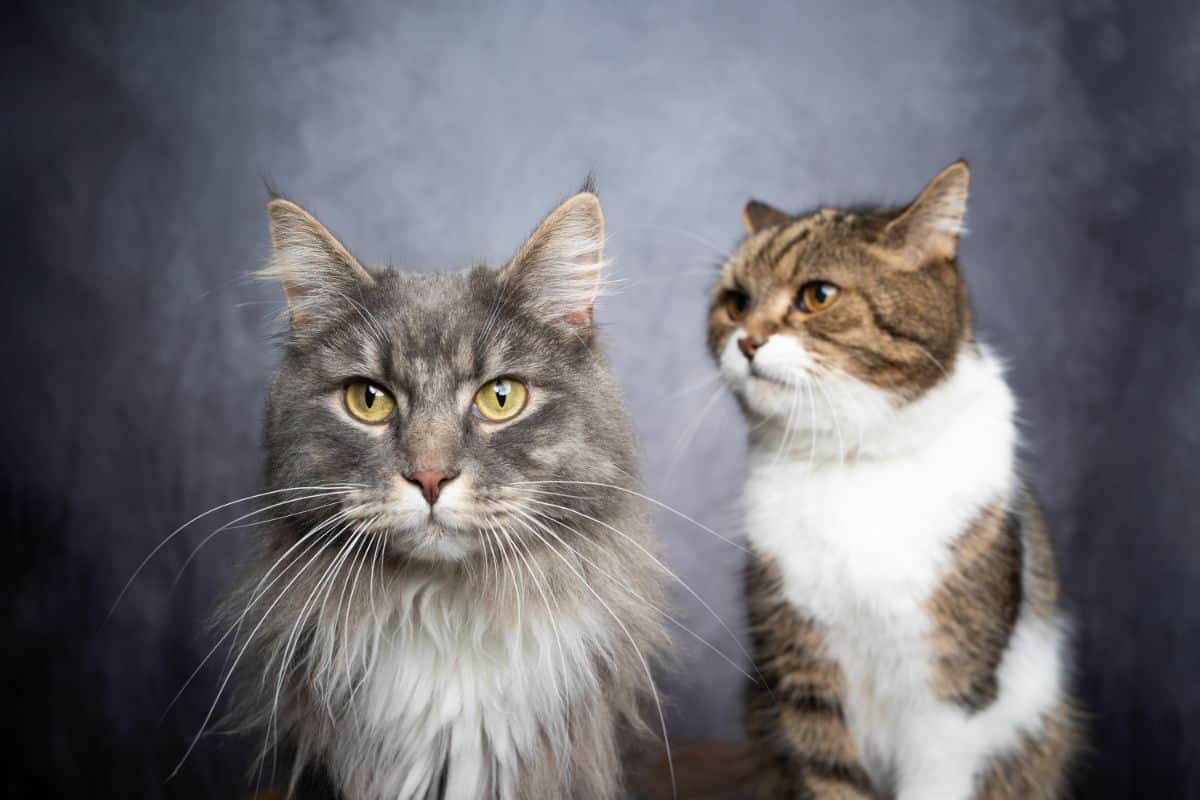 So, which is better? When discussing Maine Coons vs. British Shorthairs, there's no superior cat.
There are several differences, like sociability and energy level. Size is also a consideration. Because Maine Coons are so much bigger than other cats, they don't make ideal apartment cats. But when it comes to choosing a cat, what makes a particular breed superior is how well their needs align with yours.