Maine Coons are famous in the cat world for being large and elegant, tending toward growing to the size of a respectable dog. So many people are enchanted by the image of a Maine Coon's long coat and serene face. The photographs of cats taking up more than one couch cushion stretched out beside you are enough to bewitch anyone.
Jump to:
Growing Long and Growing Strong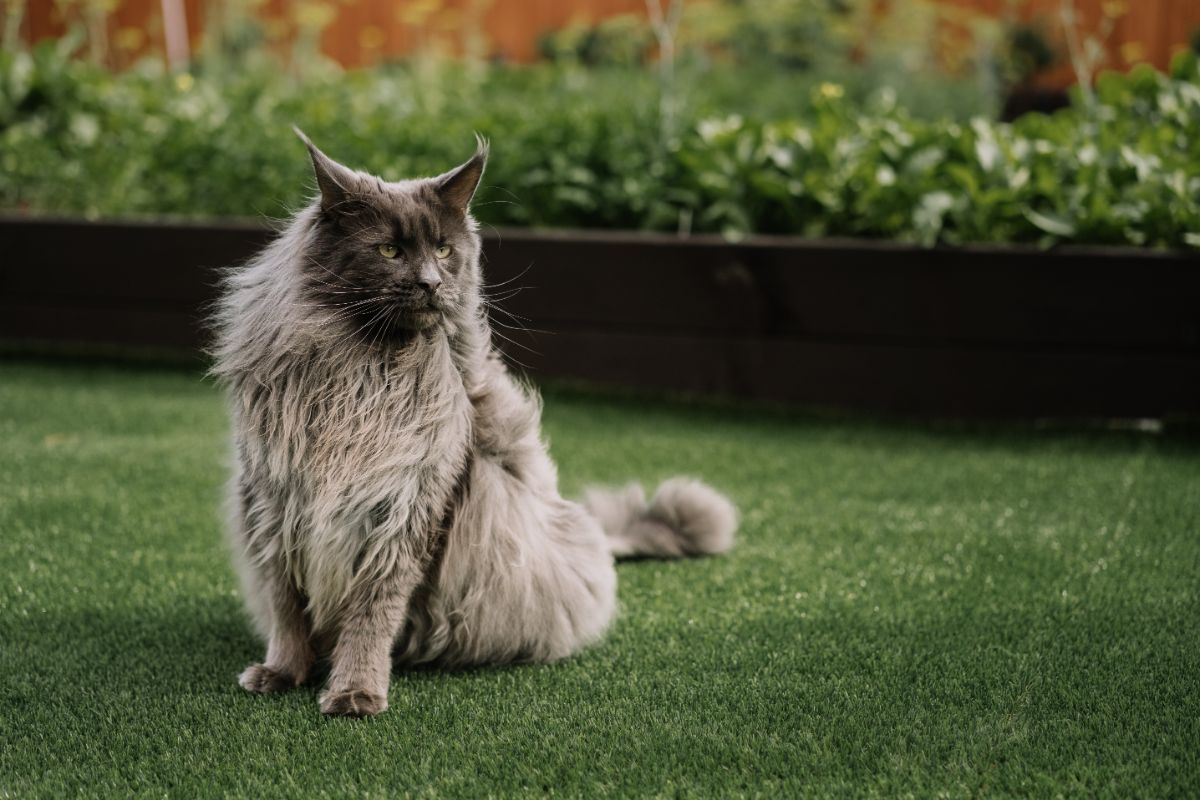 This also means they tend to grow longer than other cat breeds. While most cats stop growing between 12 and 18 months, a Maine Coon will keep growing for the first several years of its life, though the average is often reported anywhere between three and five years. That's a long time for a cat to grow! More than one person has gotten a cat that grew to normal size within a year, and just didn't stop, only to find out there was some Maine Coon in their cat's bloodline.
Because a Maine Coon grows longer it also takes longer to reach adult status and remains a kitten for the first full year of its life. For this reason, if you know your cat is a Maine Coon, it's probably a good idea to keep feeding them kitten food until around 15 months. Maine Coons don't have the same nutritional needs as a typical house cat!
Gentle Giants With Fluffy Coats
Most Maine Coons get to be over three feet long and exceed 26 lbs in weight! It's for this reason that it takes them so much longer to grow than other cats. Where most cats will be finished growing at the end of a year and stay that size for the rest of their lives, a Maine Coon is only getting started. They need the extra time to grow into their paws and get to be the gentle giants they are known to be.
It's also worth noting that a Maine Coon takes a while to grow into its coat as well. It can take up to a year for the Maine Coon to grow the mane the breed is famous for, and even once it does it can be significantly thinner in the summer months. These cats shed! Even a fully grown Maine Coon will not always be as fluffy as it is in the winter.
Wrap Up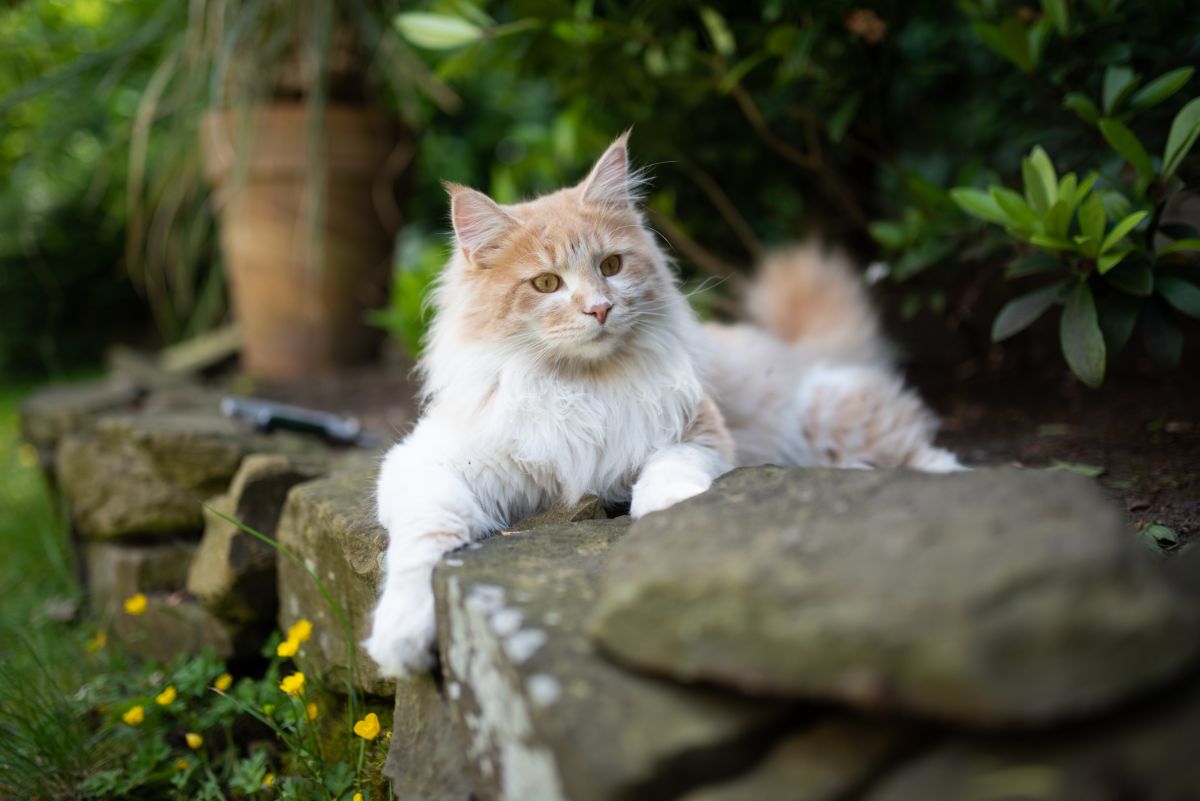 So if you have a Maine Coon in your life and it just keeps getting bigger, realize this is normal and not something you need to worry about. It isn't unusual for a Maine Coon to keep growing into its fifth year, at which point you can be confident that your cat has reached its full size.
If you are concerned, you can still take your furry friend to the vet and ensure everything is going well, but growing longer than an ordinary cat is nothing to be concerned about for a Maine Coon. And if you have a cat that's still growing after a year that isn't a Maine Coon, consider if it's possible there's some Maine Coon in its bloodline. Stranger things have happened!