Maine Coon cats are known for their large size and long, fluffy coats, making them one of the most popular breeds for cat lovers. Although some areas of their body have less fur than others, you usually wouldn't find a short-haired Maine Coon when searching for quality breeders.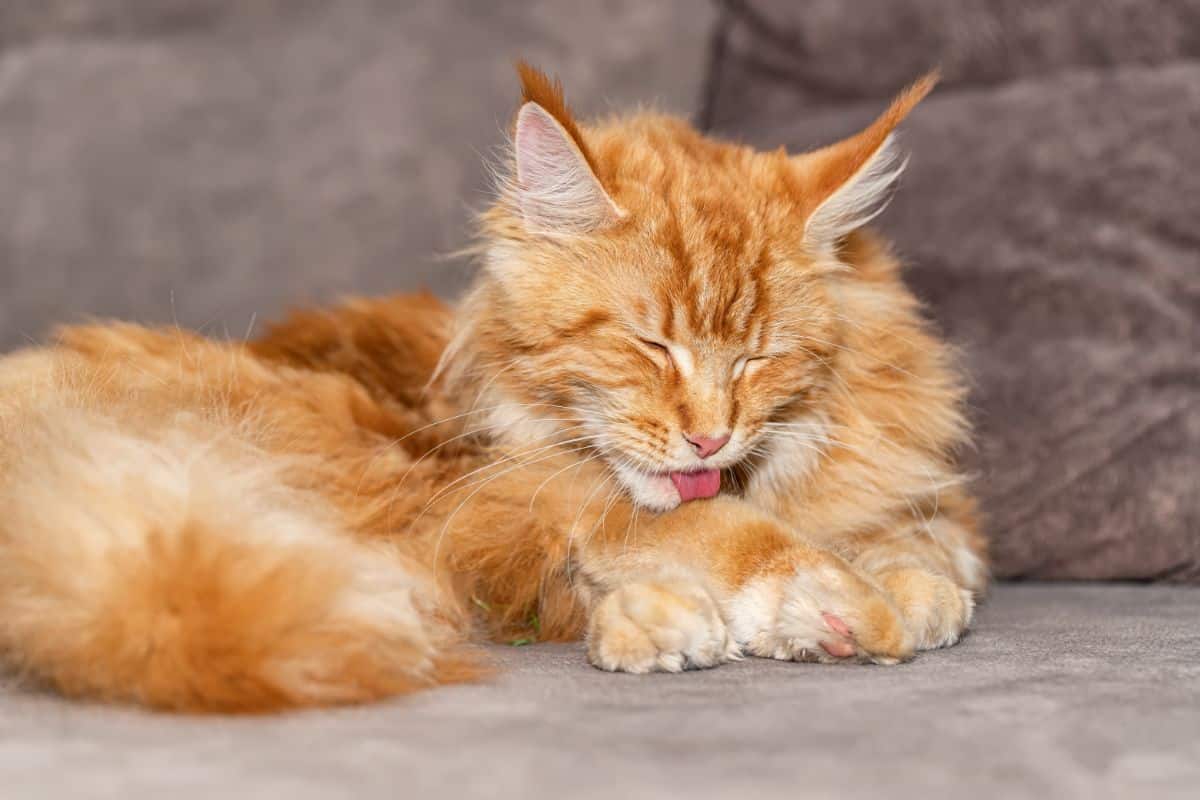 Depending on their parents' lineage, some Maine Coon mixes can have shorter coats, a trait that is impossible to find in purebreds.
Jump to:
What's the Purpose of a Maine Coon's Coat?
A Maine Coon's long coat helps it withstand colder temperatures and prevent hypothermia during winter. It also has water-resistant properties against the snow.
Their thick double-coat also provides heat regulation and protects their skin from bites or scratches from other cats and sunburn during the summer.
Are All Maine Coons Fluffy?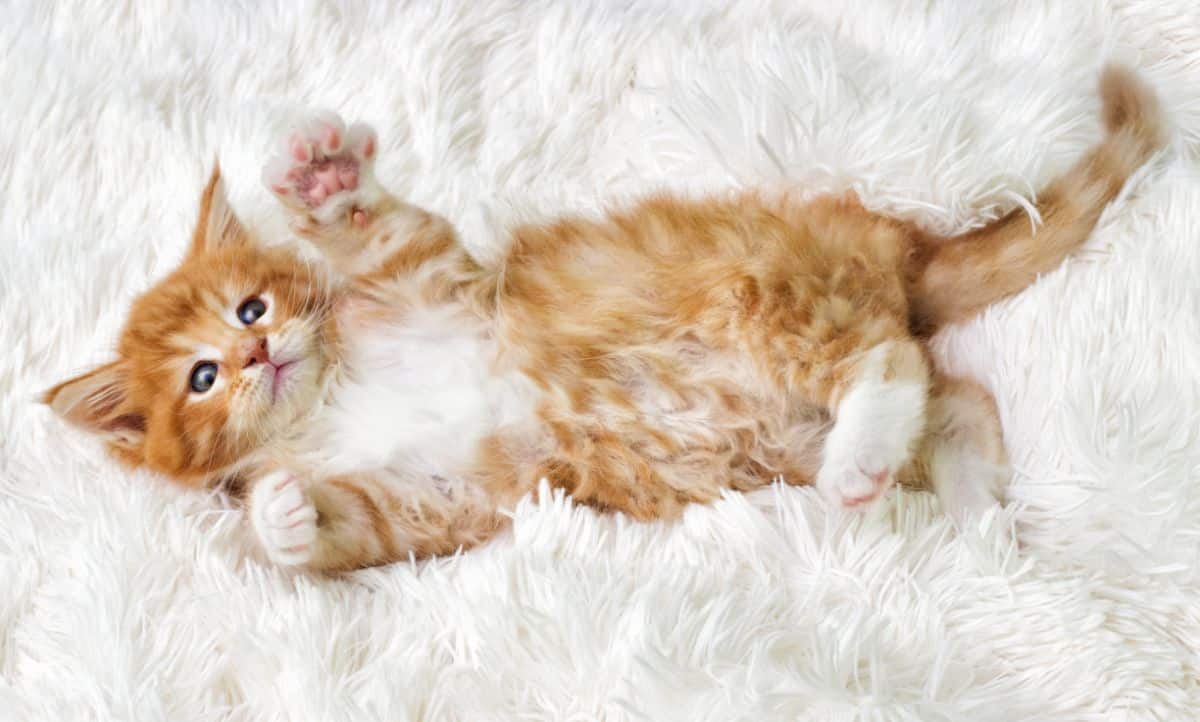 All purebred Maine Coon cats have the breed's signature fluffiness. Texture-wise, it feels silky, despite its unkempt appearance. Reputable breeders prioritize meeting breed standards when producing quality litters.
Some of the Maine Coon's fluffiest body parts include its tail, mane, and inner ears. However, some cats might have longer hair than others because of their age. Coat lengths can vary from medium to long.
Although Maine Coon kittens usually start growing out their coats and manes when they're at least nine months old, it can take up to two or four years for their fur to reach its completed length because of the breed's large size.
How Can a Maine Coon Cat Have Naturally Short Hair?
If your Maine Coon has shorter hair than most, lacks a fluffy tail, or isn't as large as a purebred Maine Coon, it might be a Maine Coon mix.
Breeds like the American or British Shorthair can give your Maine Coon a short-hair appearance since short coats are a dominant gene compared to recessive long coats.
Some areas of a Maine Coon's body can have shorter hair than their mane and tail, such as their stomachs.
Can I Shave a Maine Coon to Get Shorter Hair?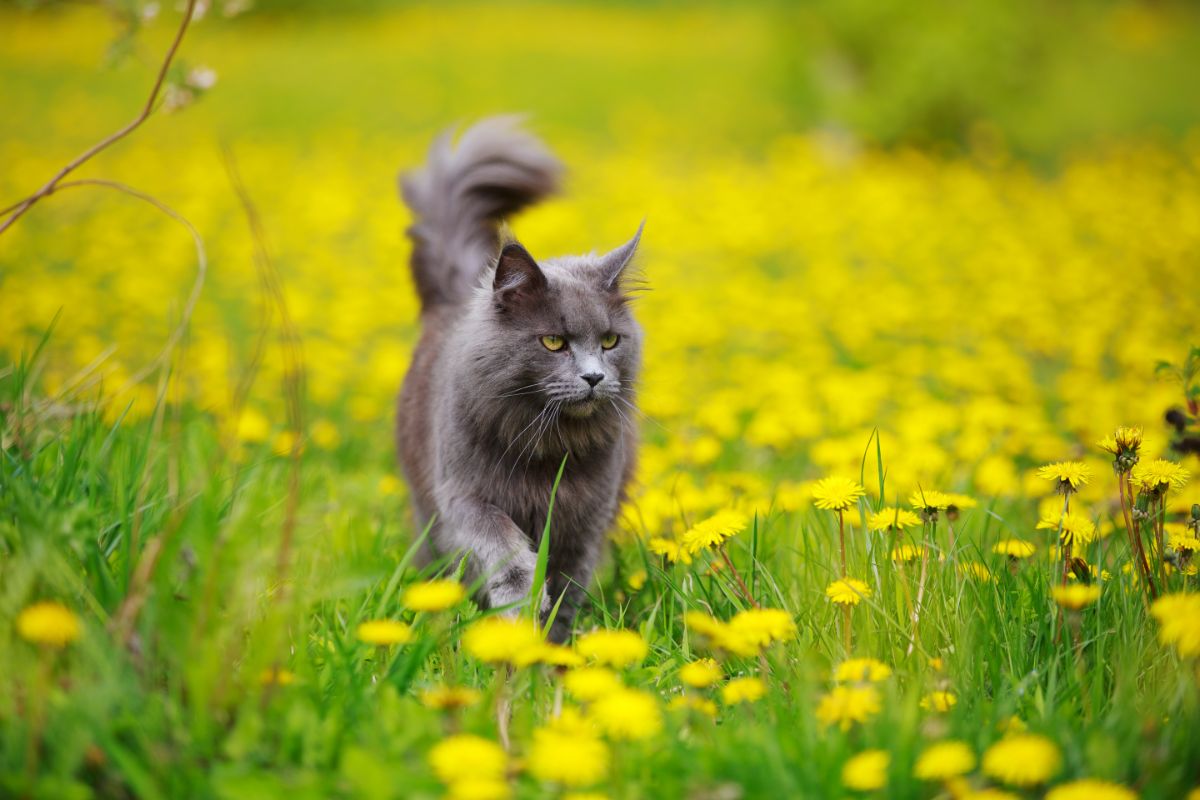 Some Maine Coon owners might get their cats shaved or trimmed to prevent excessive matting. However, if an owner wants a Maine Coon with short hair for aesthetic purposes, it might not be an ideal option for their cat.
If you let a groomer shave your Maine Coon too short, it can take a long time for them to grow their lush double-coat back. It can also put them at risk of sunburn and irregular body temperature regulation during the hotter months.
Other Causes for Shorter Hair in Maine Coon Cats
Although purebred Maine Coons don't have naturally short hair like their mixed breed counterparts, some factors can disrupt their hair growth. Unfortunately, short hair on a purebred Maine Coon usually links to underlying health issues.
Improper Nutrition
A Maine Coon's coat makes an excellent indicator of their overall health. For example, they can become malnourished and lose hair if they don't get enough protein in their diet. Another sign of malnutrition includes a dull coat, so if you notice your Maine Coon's coat looking less shiny and more brittle, reach out to your vet for a nutritional solution.
Overgrooming Caused by Stress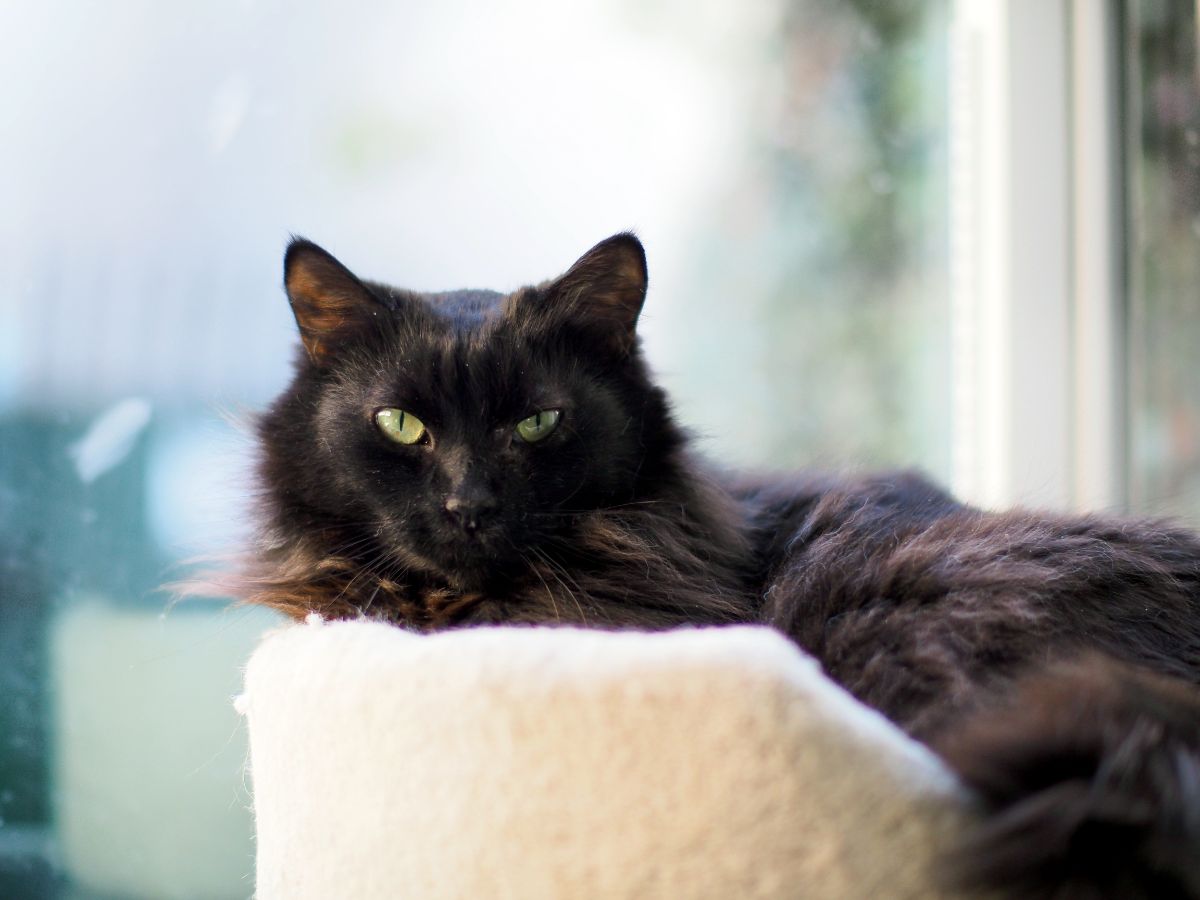 Overgrooming is another factor that can cause short hair in an unhealthy Maine Coon. Most cats groom themselves to soothe themselves, but grooming themselves too much can cause skin irritation or hair loss.
Allergies or Parasites
Maine Coons can become prone to skin diseases caused by allergies, parasites, and fungal infections, like ringworm, that can lead to patchy hair loss. For instance, your Maine Coon cat might scratch patches of fur off their body after getting bit by fleas.
What to Do If Your Maine Coon Starts Losing Hair
If you're concerned about your Maine Coon losing more hair than usual, consider brushing your cat every few days to reduce matting, especially during their heavier shedding seasons each fall and spring.
Some owners prefer bathing their Maine Coons monthly to remove loose hair and reduce grease and dander.
If you see your cat biting or licking their thinning fur, consider taking them to the vet and asking them about effective, long-term solutions.
Conclusion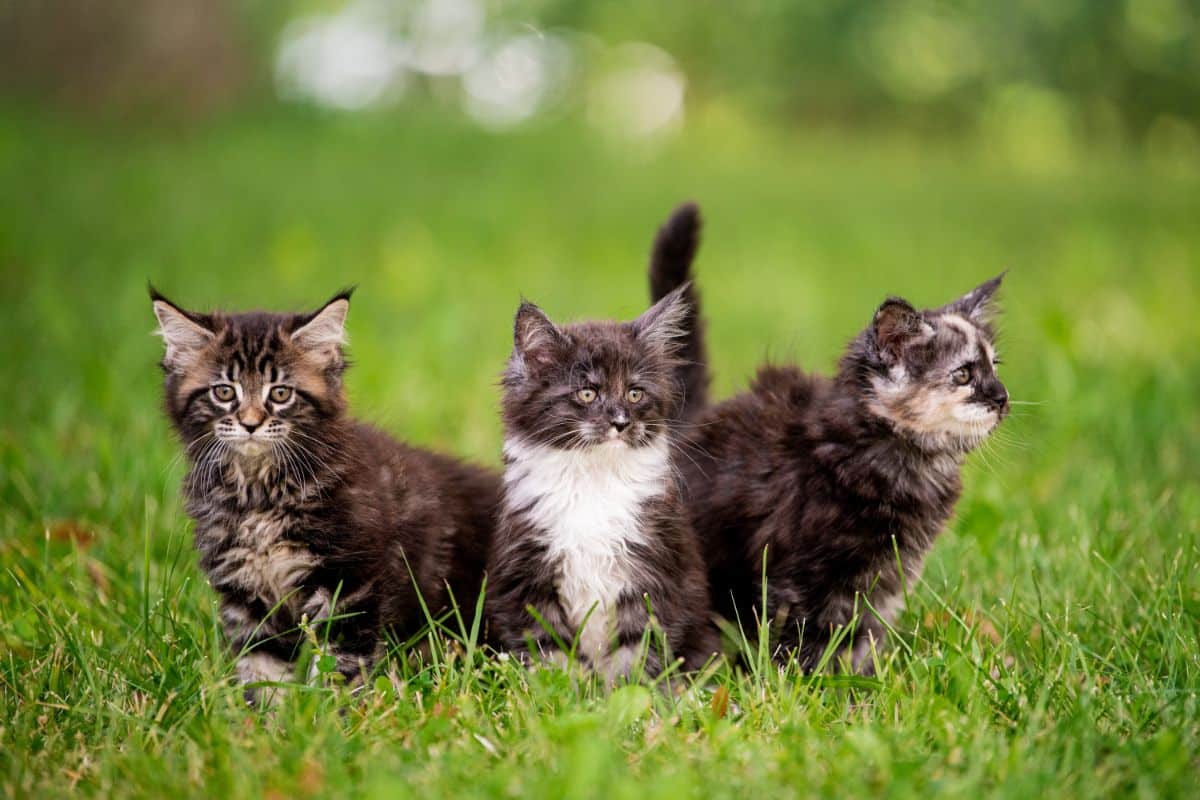 Purebred Maine Coon cats only have medium or long coats, so if you own a Maine Coon with short hair, it's most likely mixed with another breed with short hair genes. It can take several years for a Maine Coon to grow its coat, so their fluffiness can vary from cat to cat.
Shorter hair on a purebred Maine Coon cat can indicate health issues if you didn't recently take them to the groomer to shave unruly matting, so it would be wise to contact your vet if you have any questions.