Not many pet owners and cat lovers may be comfortable taking their lovable cats on adventures, but this is not the case for the parents of Otie the Maine Coon cat. This Maine Coon is unlike any other online and adores hiking, boating, and adventure.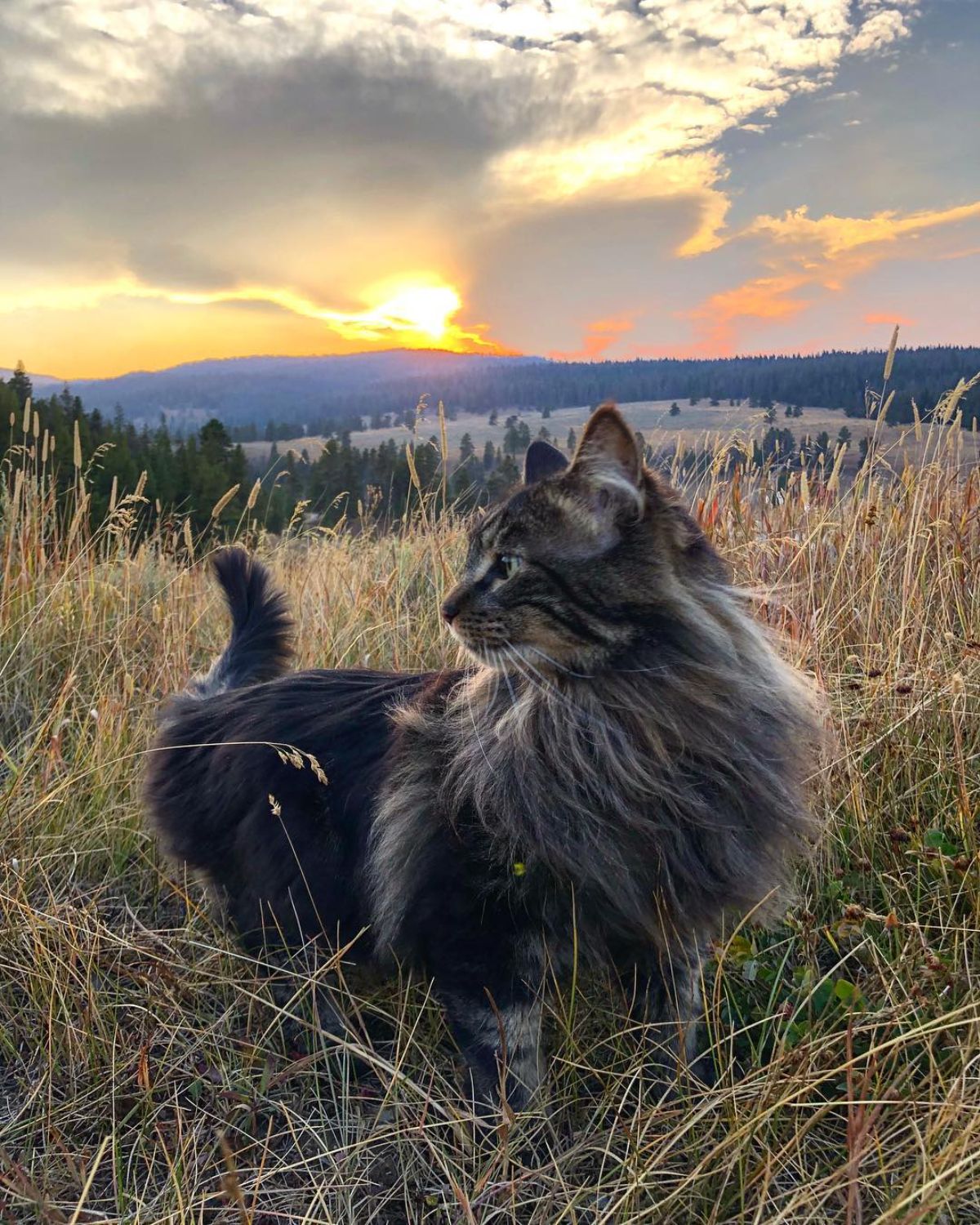 Otie the Maine Coon cat is what many have started to call an Adventure Cat, meaning he adores going outside, hiking, and exploring the world. Otie is famous for his frequent exploits. For example, Otie the Maine Coon cat has an Instagram account detailing his travels. Otie has 11,000 followers, and his owners post tons of photos of Otie hanging out on boats, enjoying a sunny spot in the car, and hiking the Montana trails.
Read on to learn more about Otie and Maine Coon hiking.
Jump to:
Who is Otie The Maine Coon?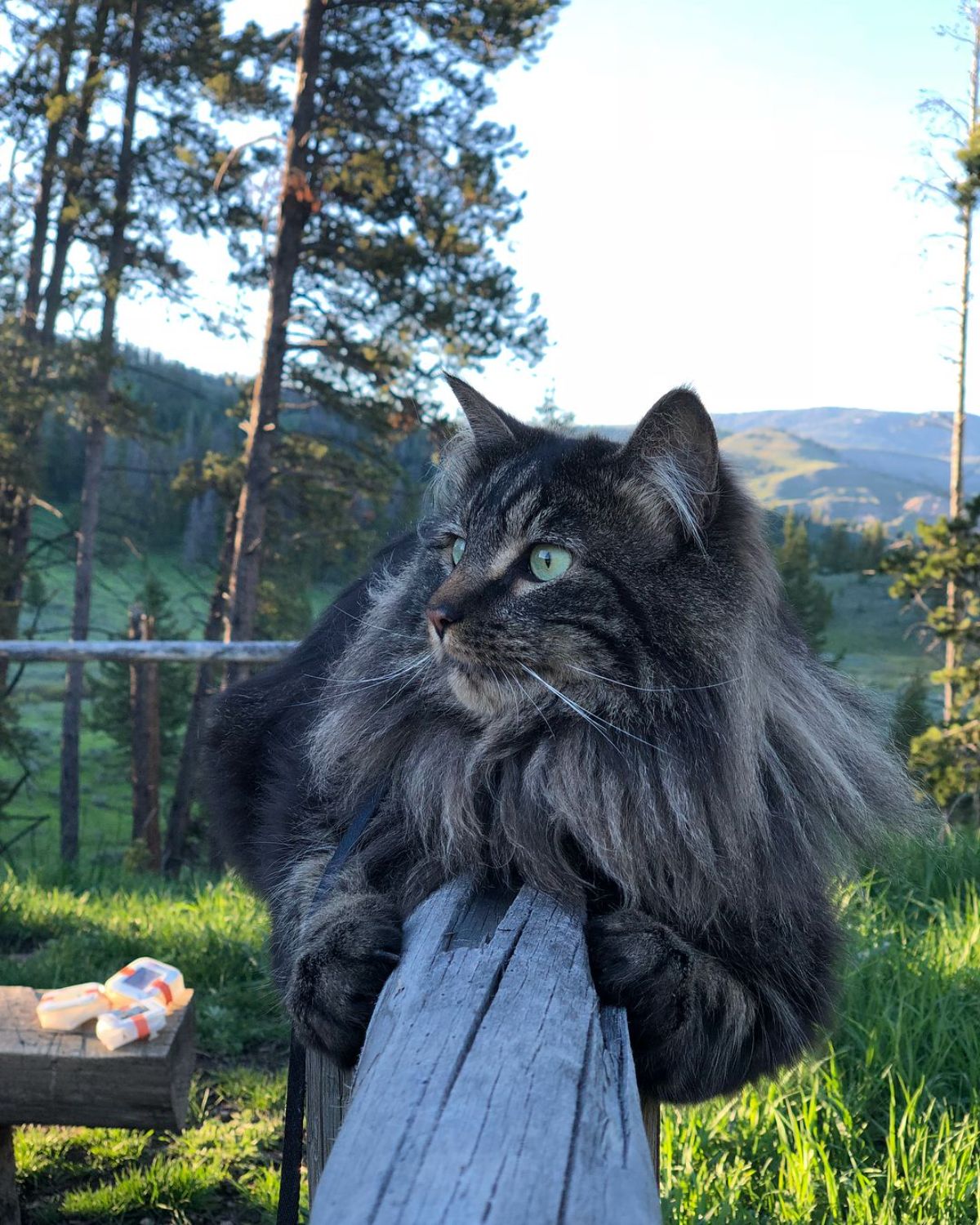 Otie the Maine Coon is a cat who loves to go on adventures with his owners. Otie is owned by a couple in Montana who adore going on regular hikes, spending time outdoors, and breathing the fresh air of the natural world. This Maine Coon cat is unlike other cats, and although Maine Coons are famous for behaving more like dogs than cats, Otie has a dog-like spirit.
Otie loves fishing and can be seen on Instagram lounging on the side of a small boat as it glides across one of North America's stunning lakes. Otie also loves looking into the water while his owners are fishing off the side of the boat.
What Do Adventure Cats Do?
Otie is something called an Adventure Cat. These cats are rare since most cats prefer to be indoors and lounge on their beds and cat trees. However, Adventure Cats adore being outside and roaming the natural world.
Adventure Cats typically stay with their owners and prefer to follow their families through hiking trails rather than hunting down creatures and going off on their own. Unlike strays, Adventure Cats prefer a group environment. These cats are not as independent as others and enjoy having their group in eyesight while hiking.
Otie's Adventures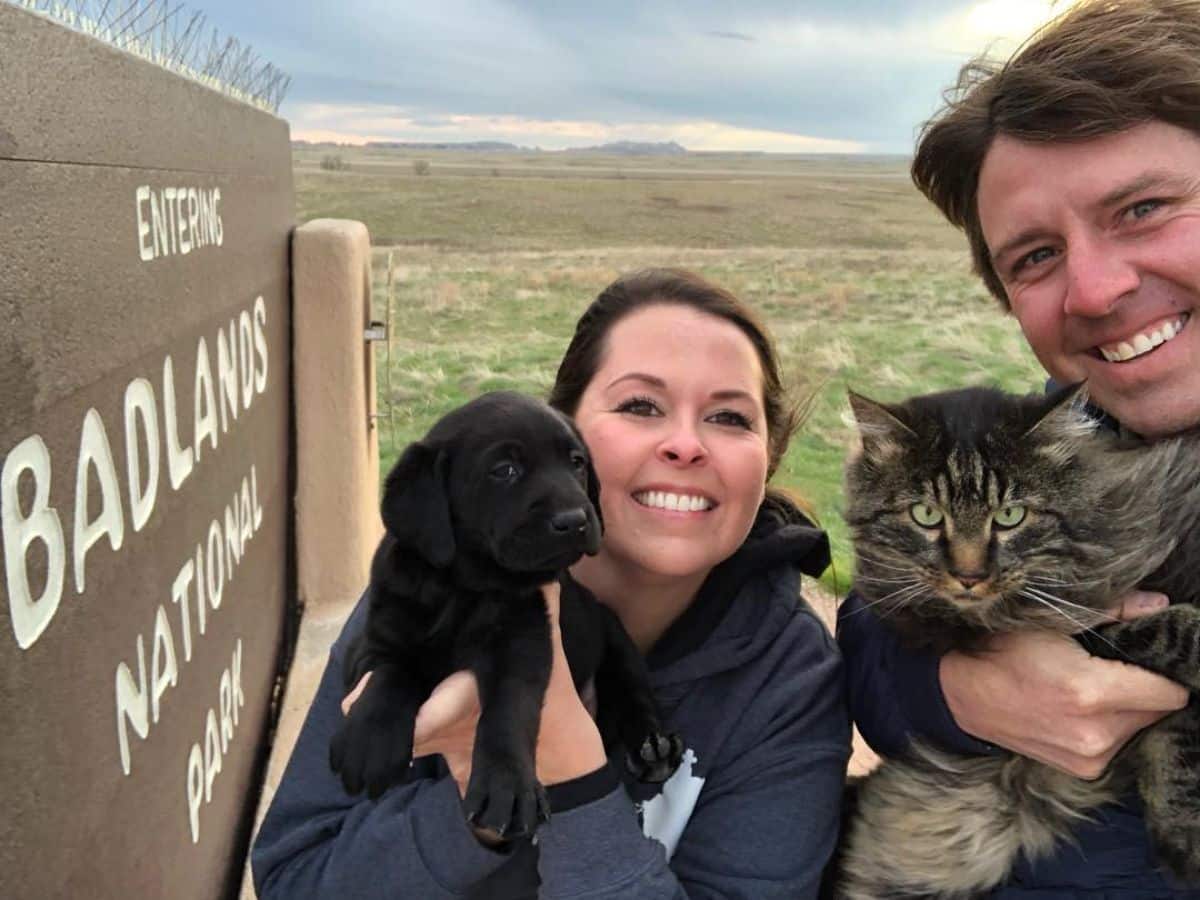 Otie the Maine Coon has had dozens of adventures, and his Instagram page is full of photos detailing all of them and his temperament during each trip. Otie adores being outside, regardless of the context of his adventure.
Hiking in National Parks
One of Otie's favorite activities is hiking. He can be spotted on the official Instagram account constantly outside with his owners. This cat is usually at the Montana national parks, enjoying the lakes, the view, and the leisurely walk.
Otie met his baby sister Labrador, Ande, and the whole family decided to go on a family hike through the Badlands National Park in South Dakota on a cold, windy, and beautiful day.
Enjoying The Snow in Jackson Hole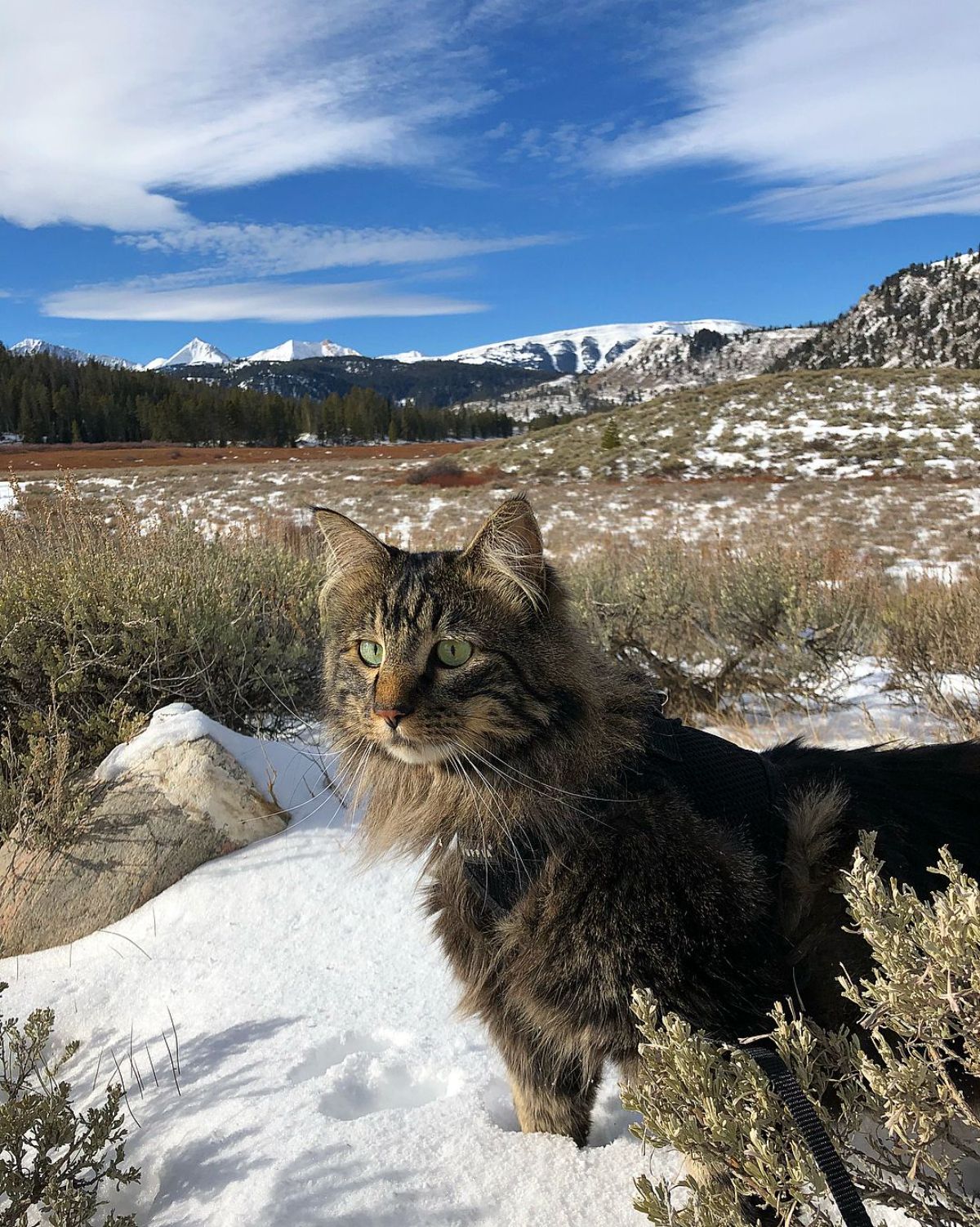 Another of Otie's favorite activities seems to be frolicking through the fresh snow in Jackson Hole. This cat is often snapped on Instagram looking out over the snow, walking through it, and prowling the grounds.
Otie is still a cat and looks like a fierce feline when striding through the fresh snowfall in this region.
Fishing
Otie may not do much fishing, but like other cats, Otie thrives on looking into the water and watching the fish below swim around and float. Otie is quick to swipe at some fish with a barely water-touched paw.
Otie never tries to jump in and knows how to swim, so he doesn't need a life vest. However, this cat is so smart; he knows to stay far from the edge of the boat when observing the fish.
Boating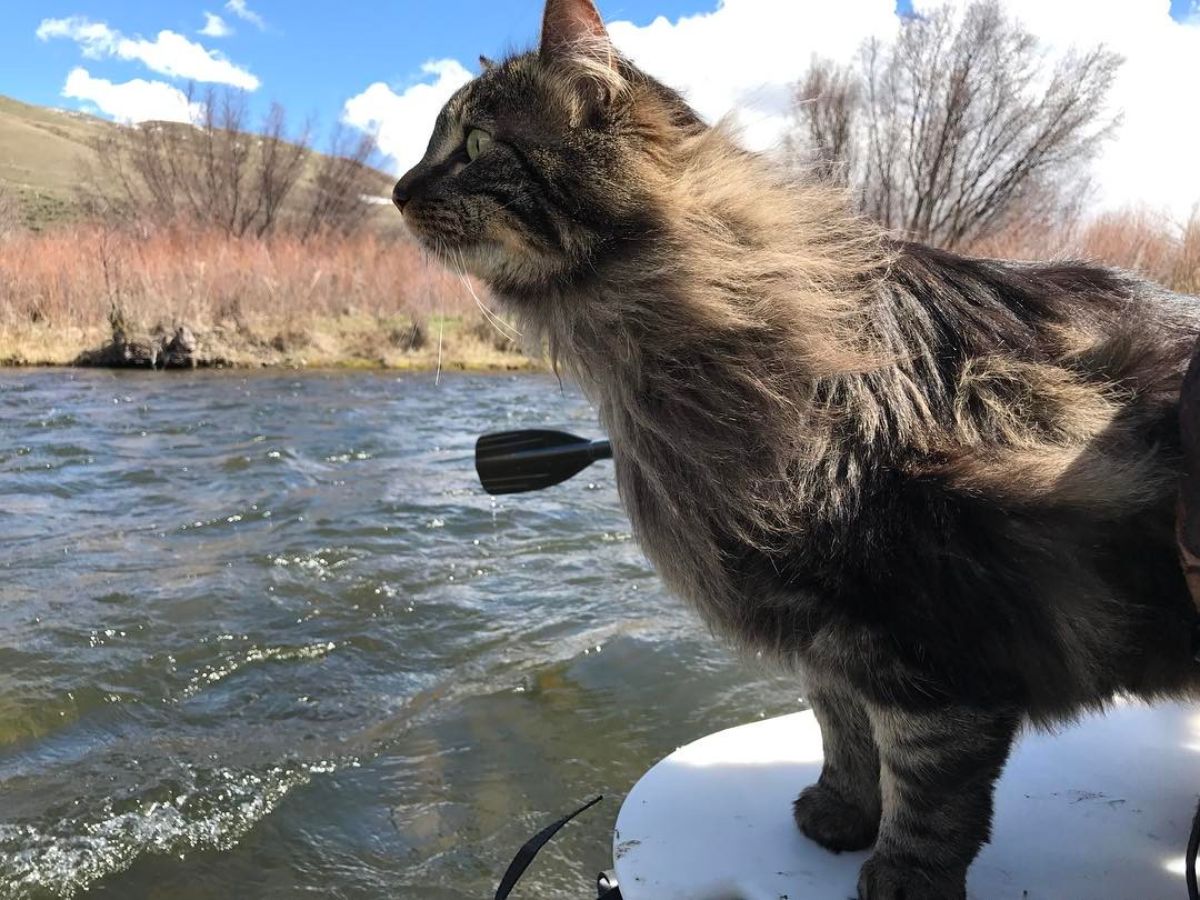 Otie loves lounging on the boat hull when he's not swiping at fish. Tons of Instagram pictures show Otie laying about while friends and family chauffeur him about the lake. Otie loves a good boat ride, even if there are no fish to bat at under the water.
Otie seems to enjoy the clear waters more than the murky water, but who wouldn't?
Frolicking Lakeside
Otie likes walking lakeside to enjoy the truly stunning view that the national parks and hiking locations in his area offer. Otie can be seen wearing his harness while walking alongside his owners and enjoying the stunning outdoors.
How Else is Otie Special?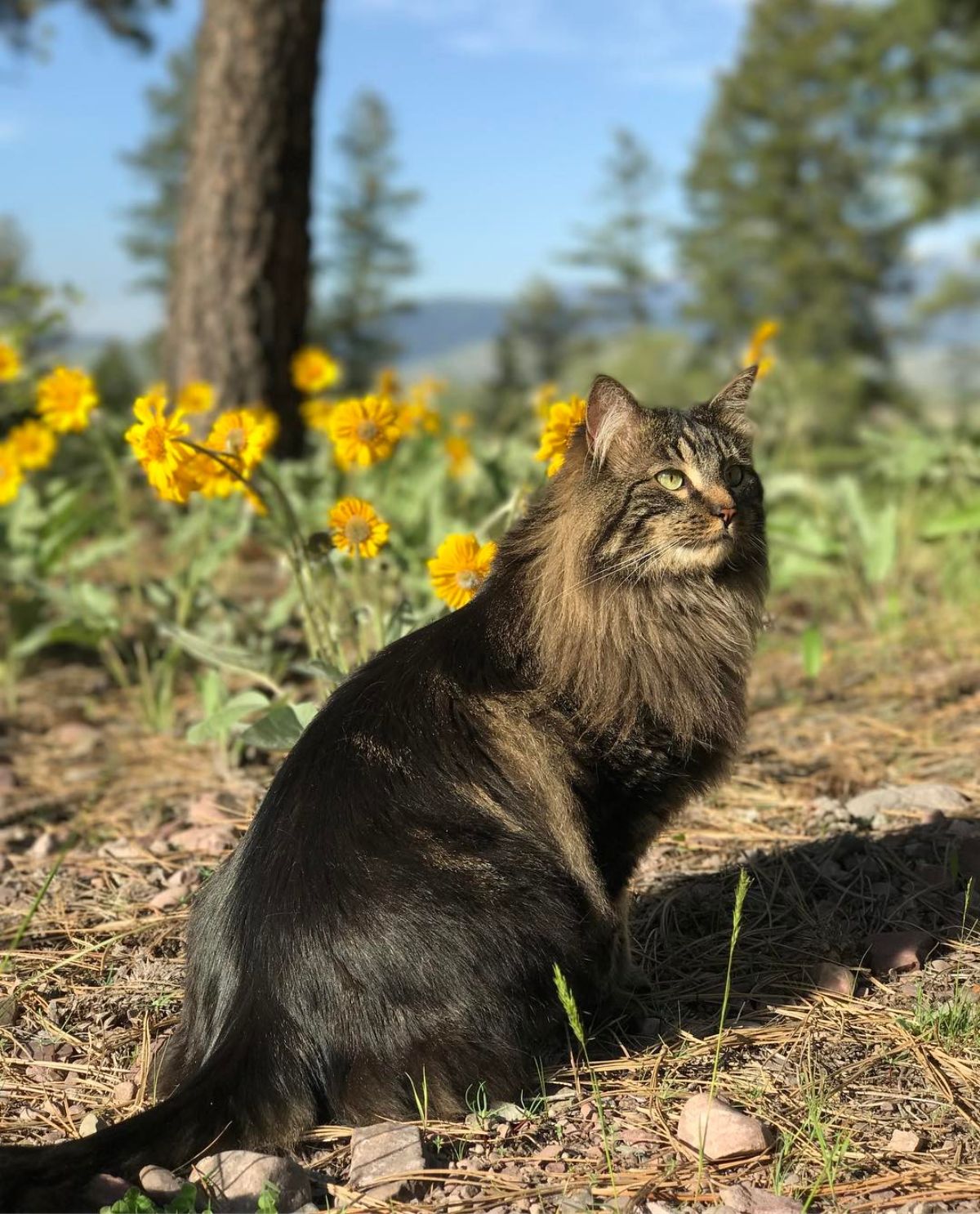 Otie is such a special cat, and there is more to him than just adventuring, although this sets him apart. It seems like Otie constantly surprises his owners with all his new habits, tricks, and behaviors.
Otie is Toilet Trained
Otie's owners claim to have never taught him to use the toilet, but Otie does just that! This training may be surprising to many cat owners who have struggled to toilet-train their cats. However, Maine Coon cats are some of the most intelligent cat breeds and learn quickly by watching other animals and humans.
Otie can be seen on Instagram using a toilet with ease - and leaving the area almost pristine!
Otie Loves Getting Dressed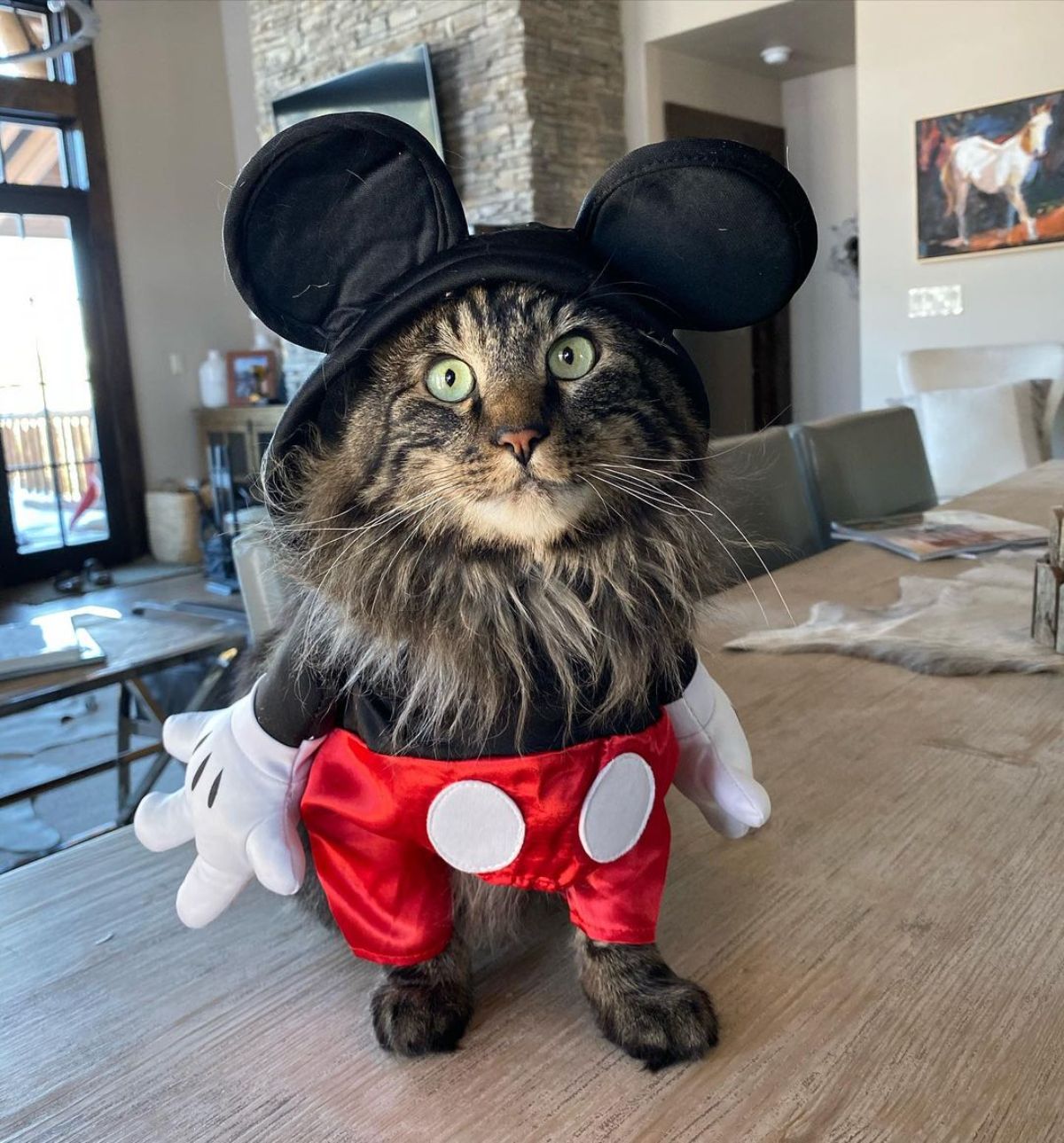 Otie was dressed as Mickey Mouse for Halloween this last year and can be seen looking thrilled with his outfit online. Although he is a stunning cat with a luxurious coat, Otie adores getting dressed and being manicured for Instagram pictures.
Otie can be spotted online wearing a Mickey Mouse costume, complete with a hat that rests atop his head - something that most other cats would never tolerate.
Otie Loves Dogs
Otie is truly like a dog inside a Maine Coon cat's body. Otie adores spending time with other animals, including a large black Labrador Retriever on the official Otie the Maine Coon Instagram account.
Most cats would hiss and run away from dogs, but Otie is unlike any other cat and thrives on the companionship, play, and attention that dogs bring to the table.
Final Thoughts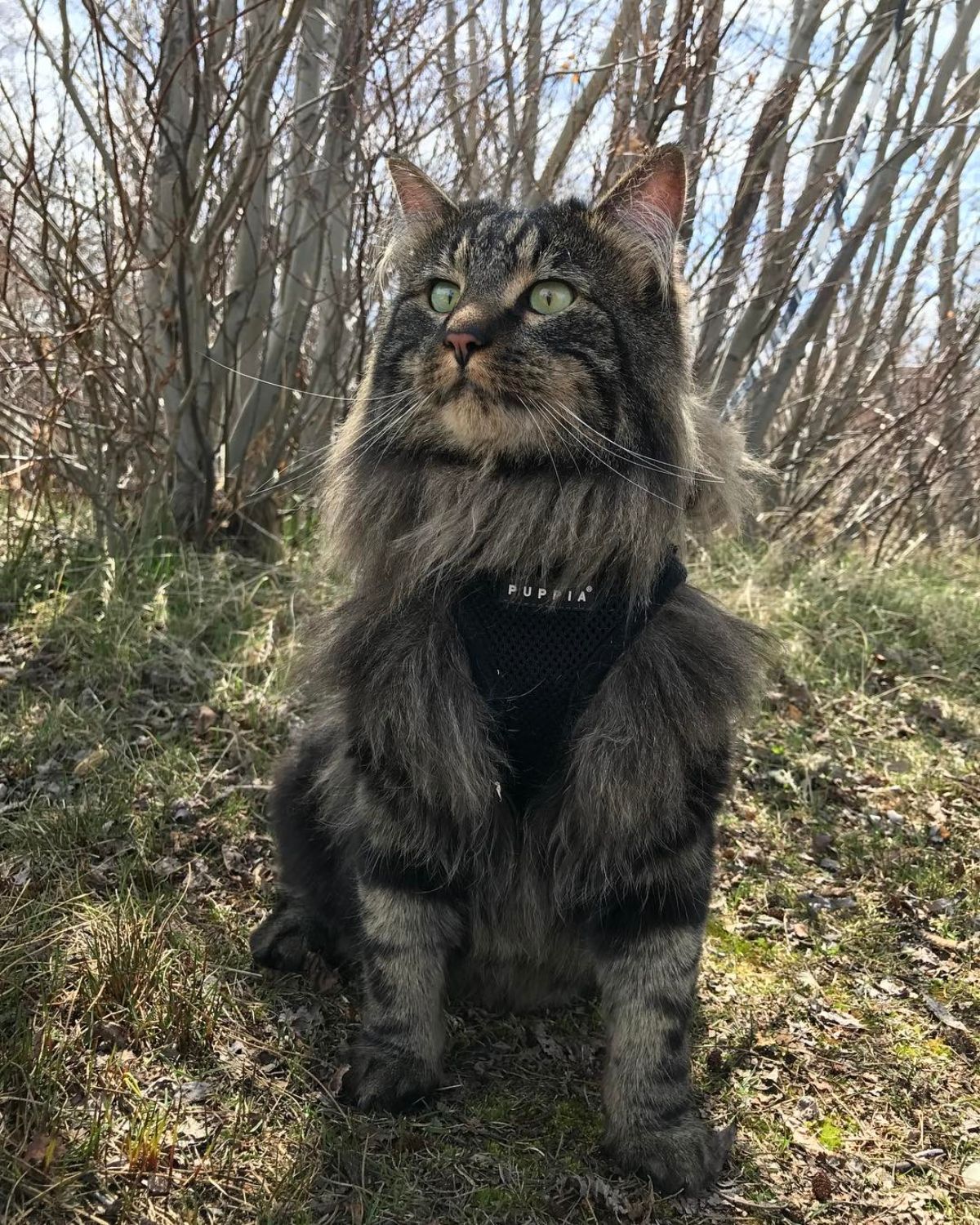 Otie the Maine Coon cat, is a stunning creature who thrives on being outdoors. Otie loves to go on adventures, whether it's hiking in the national parks or getting on a boat and fishing with his owners. Otie has a brother who he loves to adventure and play with.
Training your cat to adopt some of these characteristics can be challenging, but can be a great way to help you bond the way Otie and his owners have bonded. Consider keeping your cat with you on long drives so they can get acclimated to the outdoors or introducing them to a harness so they can experience the warm sun while walking with you.
Otie isn't like other cats, however, and getting your Otie may be hard to do since Maine Coon hiking is uncommon. Follow Otie's Instagram page today for cuteness overload with every post!