Apple's AirTags are the California-based company's newest way to help those who quickly lose things, such as luggage, keys, and even animals.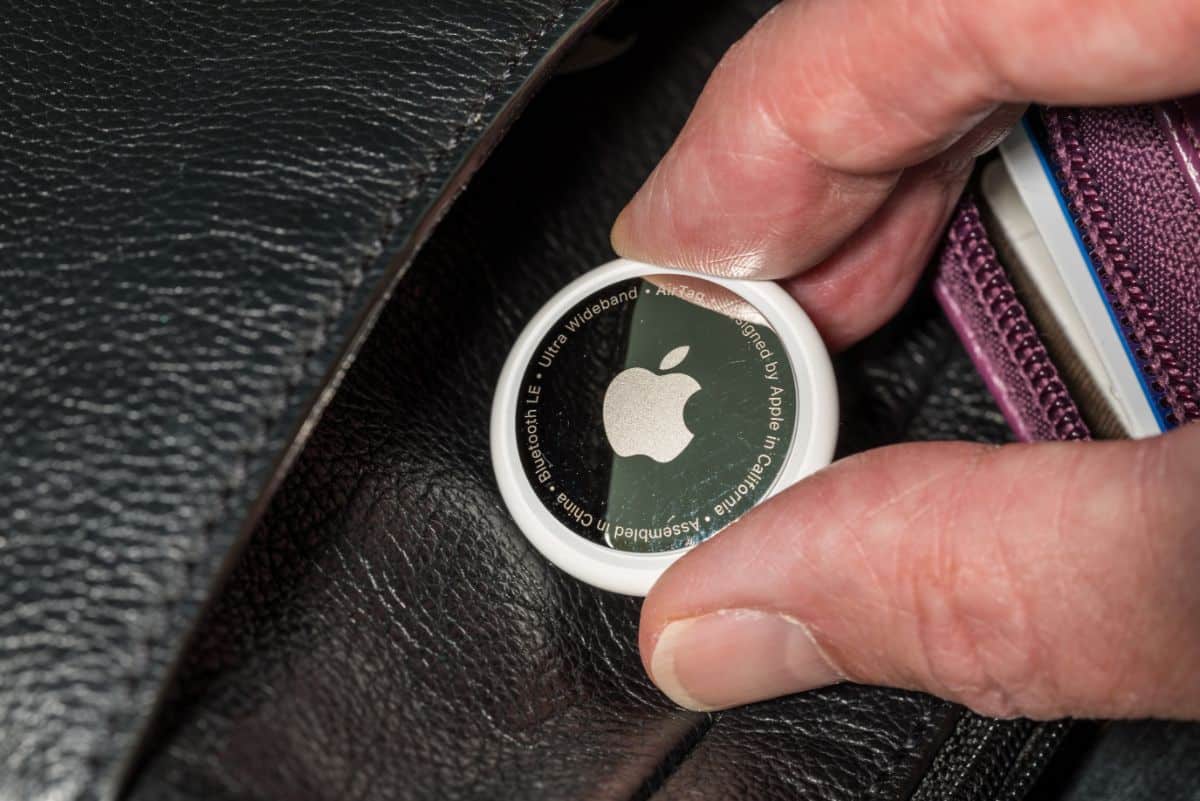 That is why a cottage industry has sprung up seemingly overnight for animal collars that comfortably contain an AirTag.
Considering cats are prone to escaping, connecting your kitty to an AirTag is a great way to ensure you can keep track of them if they execute an escape through the front door when you are not looking.
But first, let's answer a few questions many people may have about AirTags on cats.
Jump to:
Can I Put an AirTag on a Cat Collar?
Yes, you can! However, be forewarned that AirTags are not considered pet-tracking devices. Nothing in Apple's instruction manual mentions using the device as a pet tracker. Still, Apple's devotion to releasing a quality product that can serve many purposes is not lost on us. If you can put an AirTag with a pair of car keys, you can put an AirTag on your cat.
Is AirTag Suitable For Tracking Pets?
They can be. Their ease of use and range makes AirTags stand out among the crowd of GPS tracking devices. Apple's philosophy in designing products is to make them criminally easy to use.
AirTags are no different, considering all one has to do is pair the tracker to an Apple device. However, understand that Apple believes using their AirTags is best when objects stay stationary. We do not need to tell you this, but cats love staying on the move.
With those questions out of the way, let's get to the five best AirTag cat collars and accessories.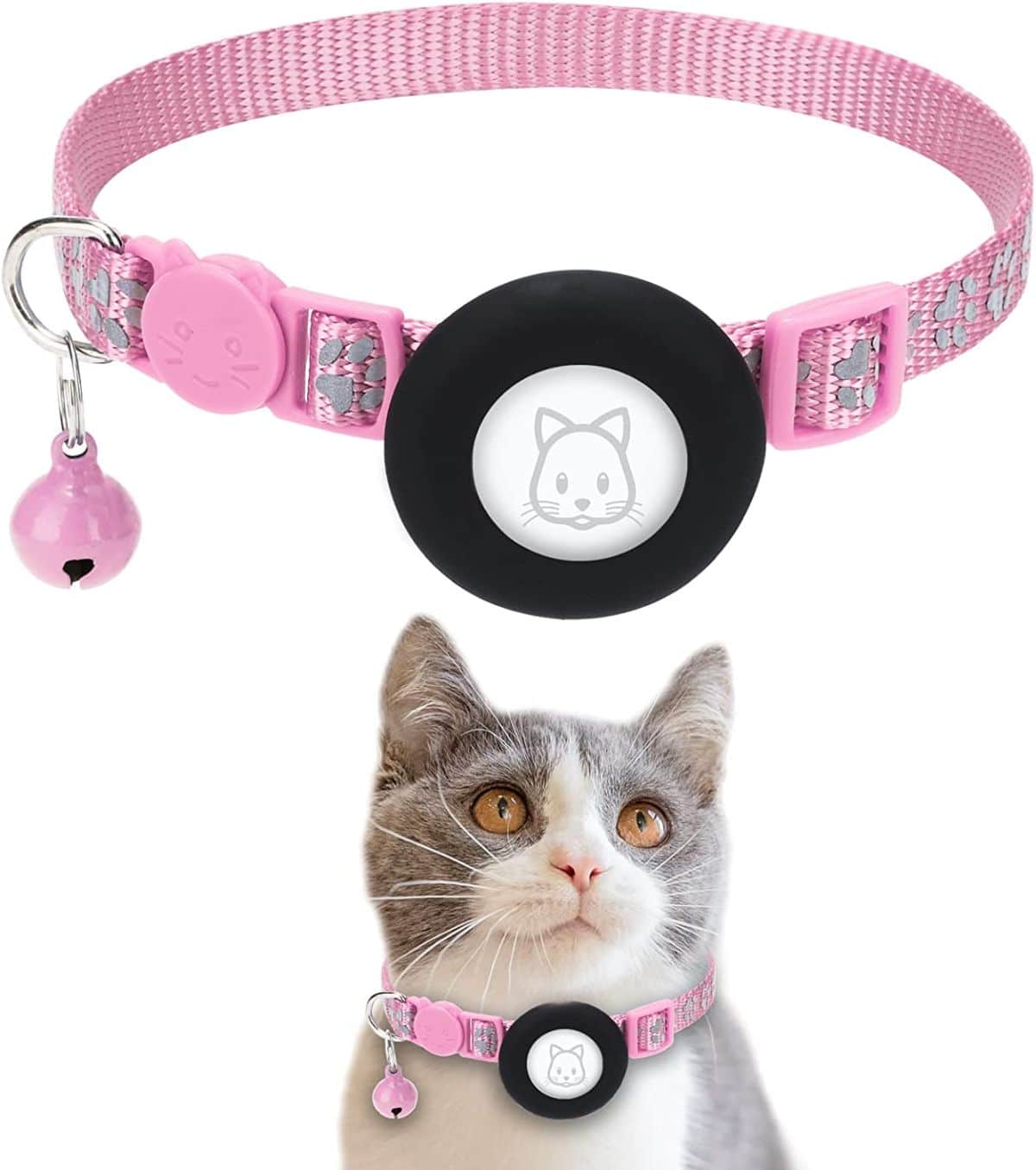 Perhaps one of the best AirTag cat collars on the market, SimpleThings gains this reputation for keeping it simple. But, despite the simplicity, the SimpleThings collars come in various colors to match your favorite color or your cat's personality.
On top of the color selection, SimpleThings collars also include a reflective coating that bounces off headlights at night and an adorable bell. Who can go wrong with a collar like this? At less than $20, you are getting a collar built for the cat fan who also enjoys saving a few dollars.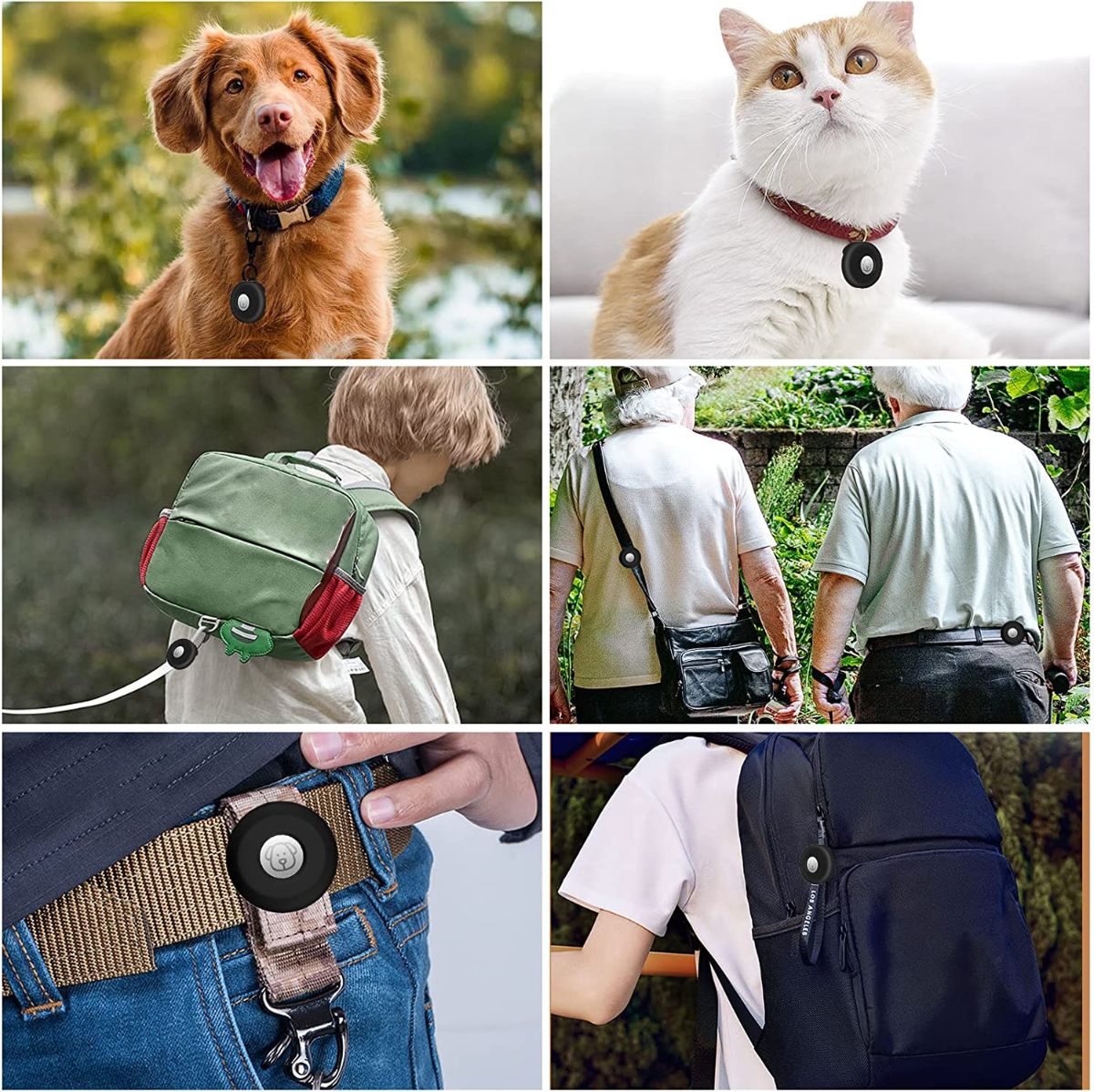 Sometimes, all your animal needs is a little accessory – especially if you have already spent enough money on an expensive collar. Enter the AirTag Holder by CAISATEQ. This silicone-based AirTag holder easily fits any AirTag and attaches quickly to any existing collar.
With many colors to choose from, this AirTag holder is also built with protection. The silicone material helps to protect the tracker from the elements. But the best part of all is the price and resulting reviews. Many give this AirTag holder high marks for the material and how easily it works with existing collars.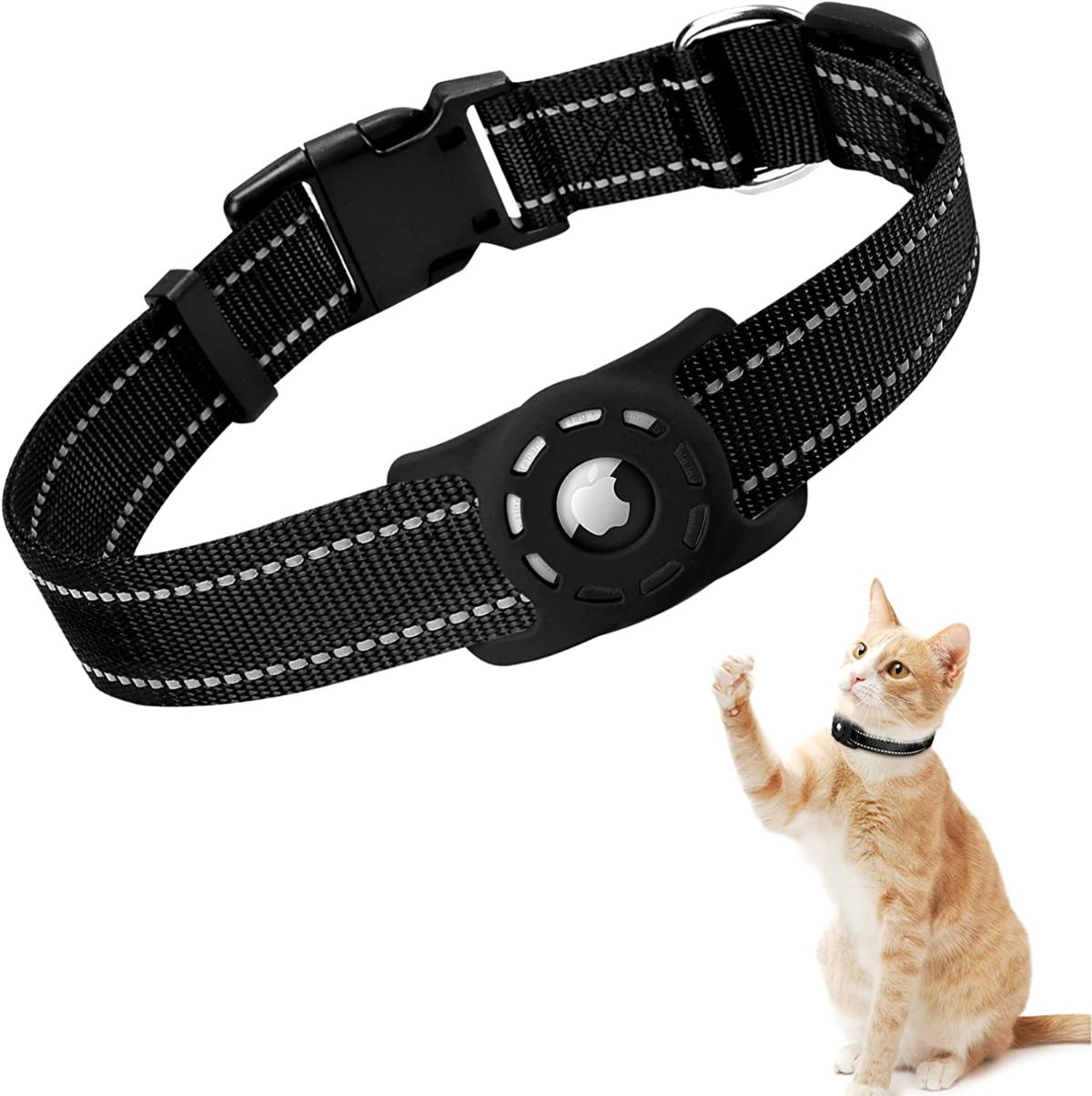 With an affordable price and fantastic reviews, MOOGROU has a winner on its hands with this entry in the AirTag collar market. At 4.5 stars on Amazon, customers who purchased this collar have been delighted with their purchase.
This reflective AirTag collar comes in multiple sizes and many unique colors to bring out the fun and personality of your cat. In addition, the AirTag is reported to fit snugly in its holder, ensuring that even your magician cat cannot find a way to wiggle the tracker out.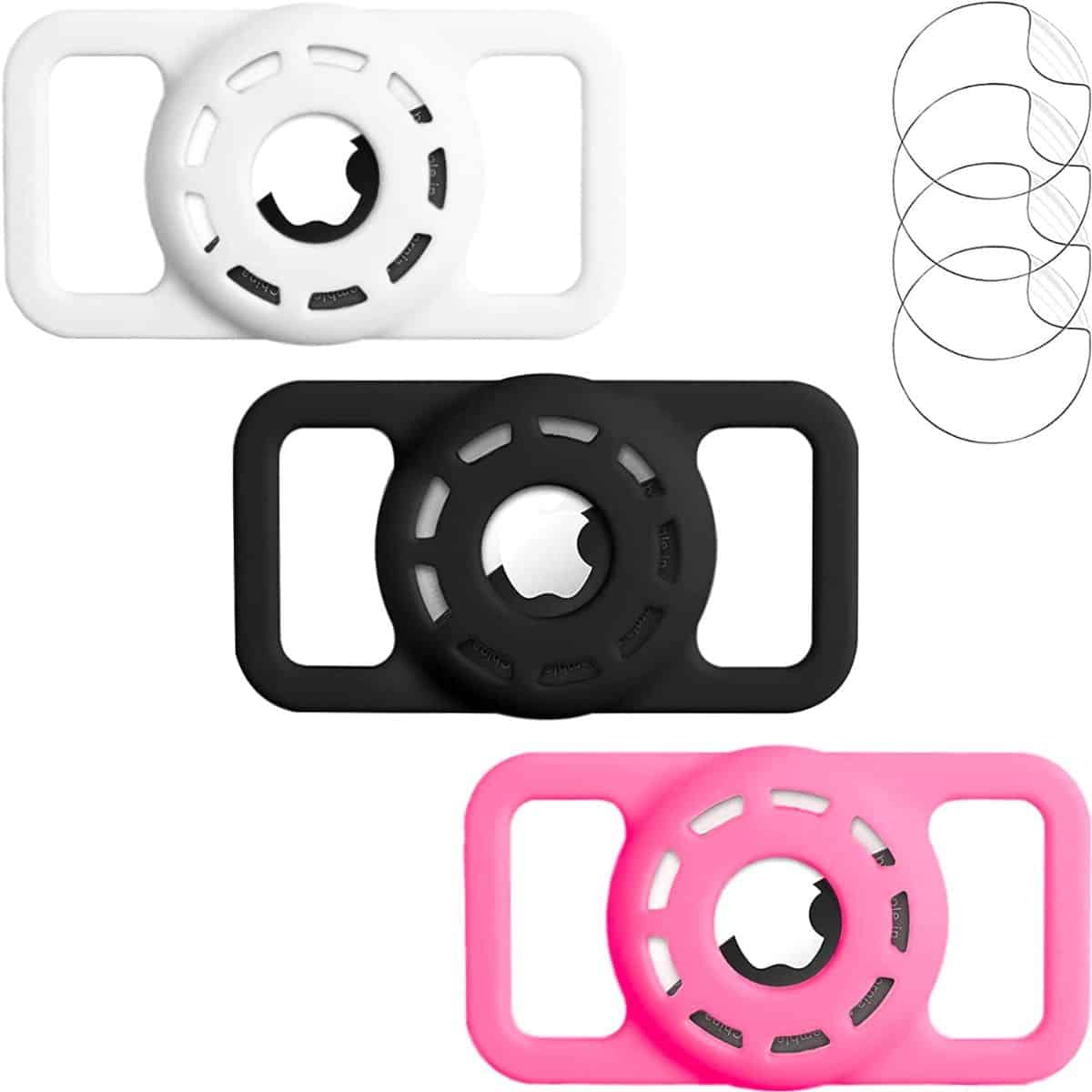 The PetNeeds AirTag Holder is a kit with three different colored AirTag Holders and a protective film you can place over the AirTag for extra protection. While the color selection is limited to white, black, and pink, this kit comes with three at a low price is nothing to dismiss.
The holders are made from silicone that holds onto the AirTag and provides it with some protection. The added four-pack of protective film does help prevent scratches and nicks on the AirTags.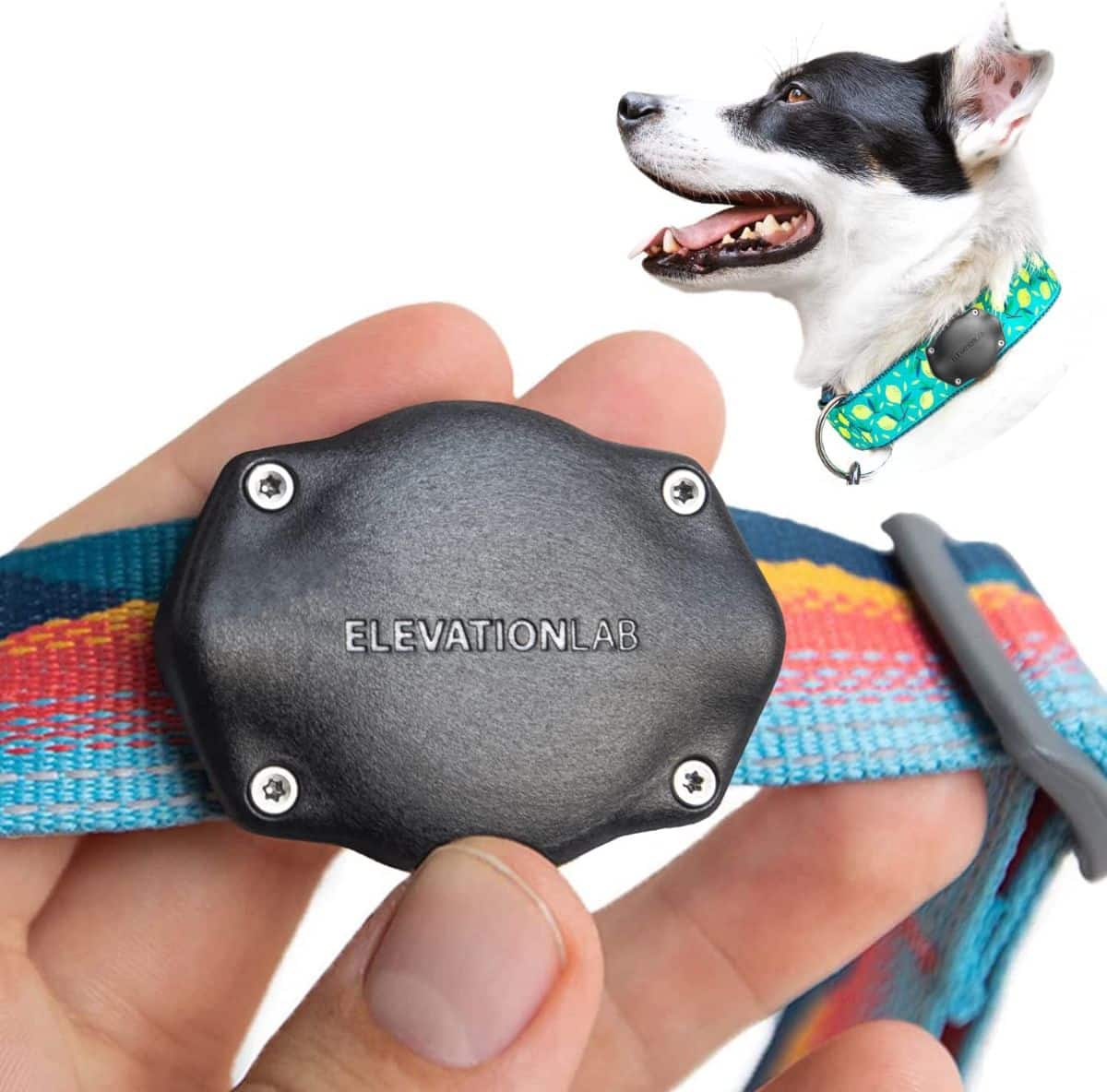 Sale
If you are seeking a high-quality AirTag holder designed to be air-tight and water-resistant, then you have found the Rolls Royce of AirTag holders. Meet the TagVault. Designed with the rough and tumble world of pets in mind, the TagVault protects every inch of your AirTags.
Made with high-polymer plastic and designed to screw onto any pet collar, the TagVault has many satisfied customers. It is also one of only a handful of AirTag holders that can brag about being waterproof. It is durable and can withstand most climates.
Conclusion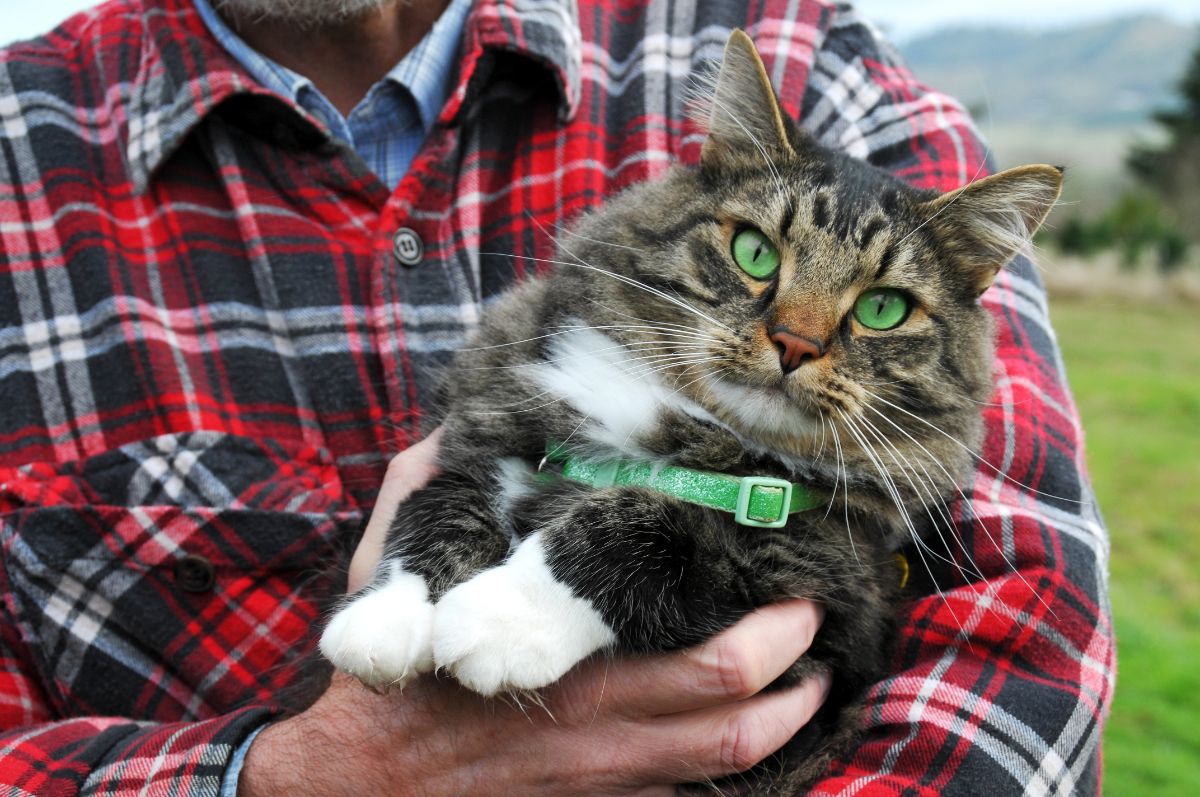 Cat owners looking for an option to help them track their cats if they escape the home have plenty to choose from if they invest in Apple's AirTag system. With the dozens of options available, you are sure to find a collar or an existing accessory to help you keep better tabs on where your cat is located.