Maine Coon cats are one of the most majestic felines roaming the Earth. As the third most popular breed, they will fill the pet gap in anyone's life with love and dignity.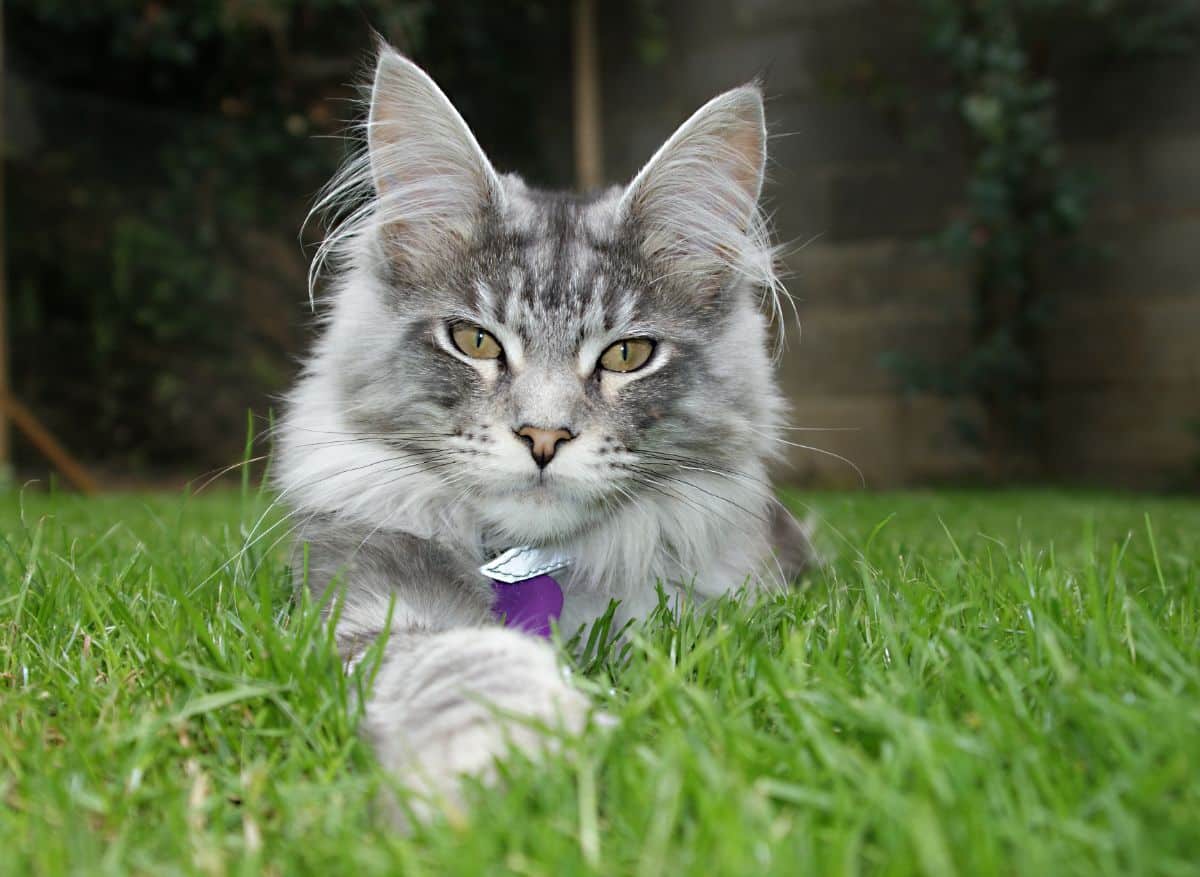 You would not go wrong with purchasing one of these giant fur balls of happiness because they will be an affectionate staple in your life. But, before you run out the door looking for the nearest breeder, you should know some of the price tags that could come from owning a Maine Coon cat.
Given its size, you can imagine that raising this giant animal is not cheap. You will have to front the monthly cost of maintaining its glorious image through grooming, checkups, and accessorizing.
That said, here is how much it costs to own a Maine Coon cat in 2022.
Jump to:
Free Maine Coon Cats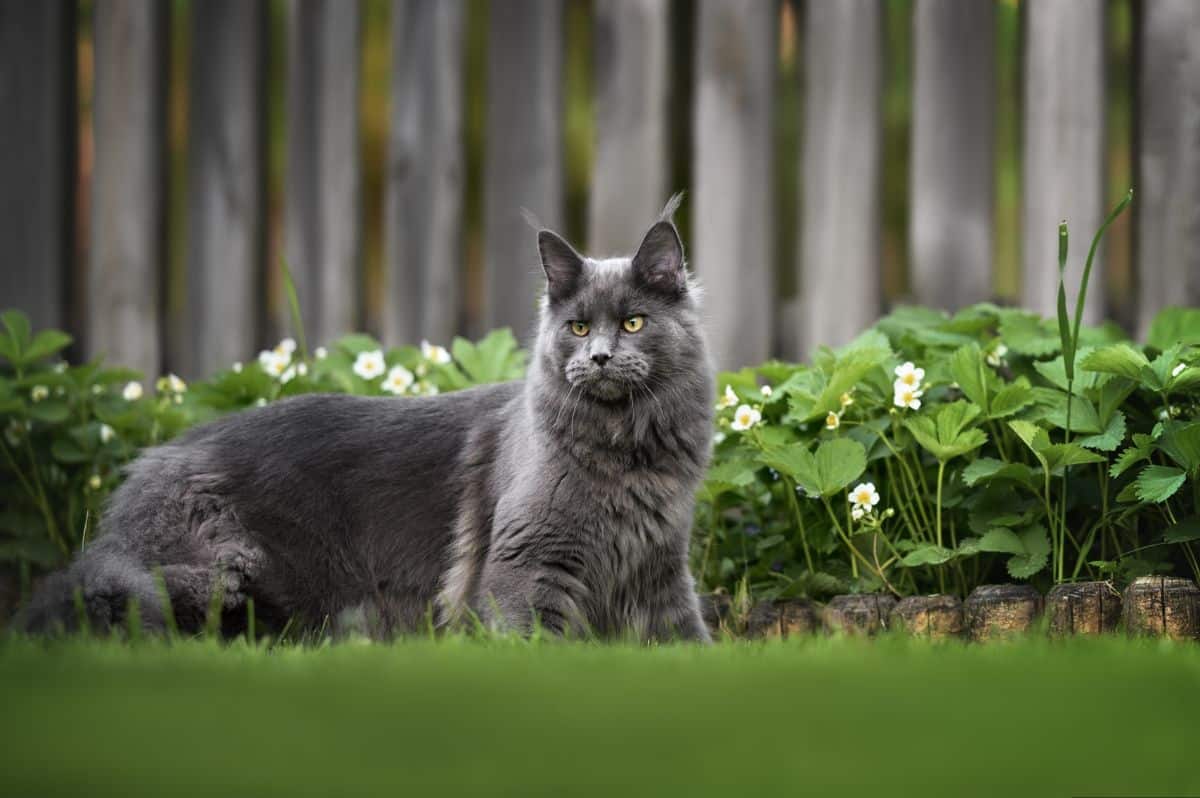 Okay, everybody loves free, and as unbelievable as it may seem, you may be able to pick up a Maine Coon cat roaming around your local neighborhood. Of course, this is not a reliable strategy for finding them, but it could happen.
Due to their muscular build and thick fur, these felines enjoy colder weather and usually hang out in areas like New England. So if you're driving somewhere on the East Coast, you may look up and find one out and about without a pet collar.
You can also check social media to see if any nearby friends or relatives are giving one away. Many people cannot handle the long-term cost of caring for a Maine Coon cat.
Speaking of long-term costs, finding/rescuing one does not erase the cost of checkups and healthcare. A stray Maine Coon cat will most likely need more grooming and vaccinations than the one you would pick up from a reputable organization.
You'll also have to buy them food and activities, so they can maintain their happy demeanor and not tear up the furniture.
Adoption Costs for Maine Coon Cats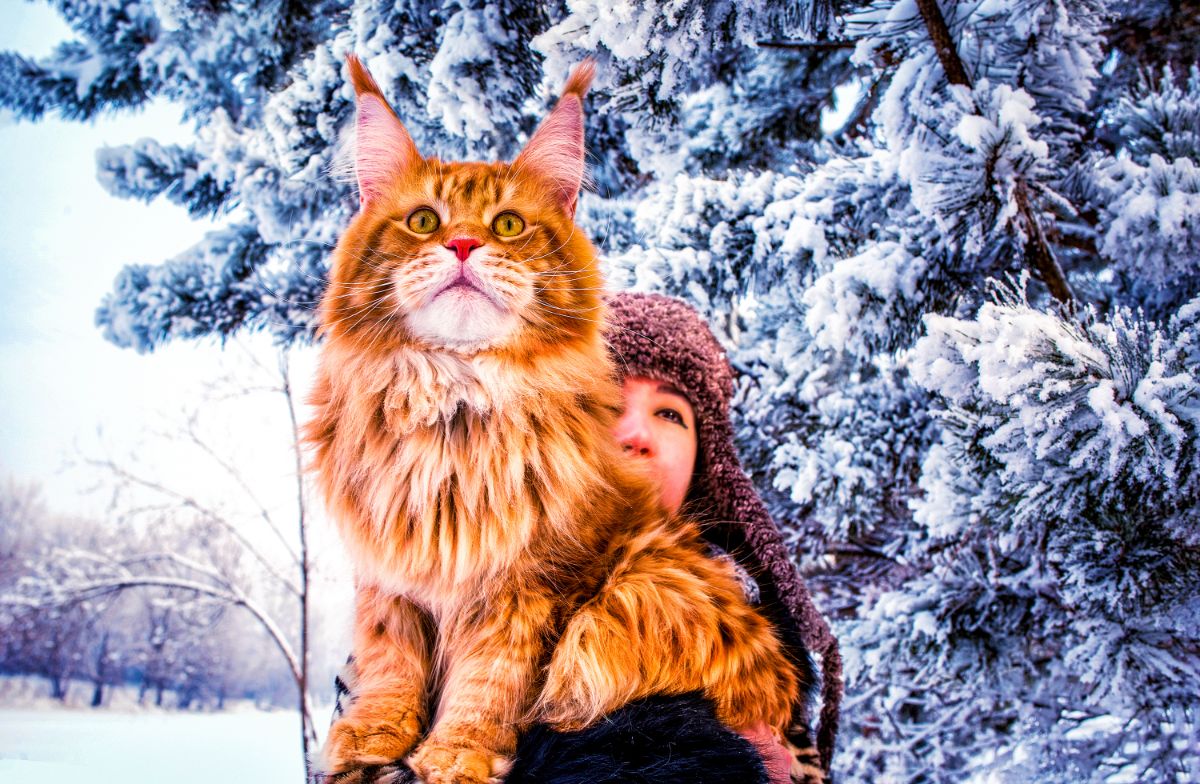 If you don't want to pick up a stray from the streets, you can always adopt one. Adopt a Pet is an adoption center with an entire section dedicated to Maine Coon cats.
They reside in Lake Ariel, Pennsylvania, which rests in the eastern part of the state. With them, you'll be able to choose a specific type of cat based on your preferences. Generally, the better the cat's health is, the more expensive they are.
Their website has prices at range from $175 to $375, depending on the status and age of the Maine Coon. If you cannot meet them halfway to collect your kitten, They add $85 to the adoption fee.
There is also Only Maine Coons Rescue, where the prices go as low as $100. They offer many great cats at prices ranging from $100-$400. However, you can expect that adopting a healthy, lively, affectionate cat will require you to spend more towards the $400 mark.
Breeding Costs for Maine Coon Cats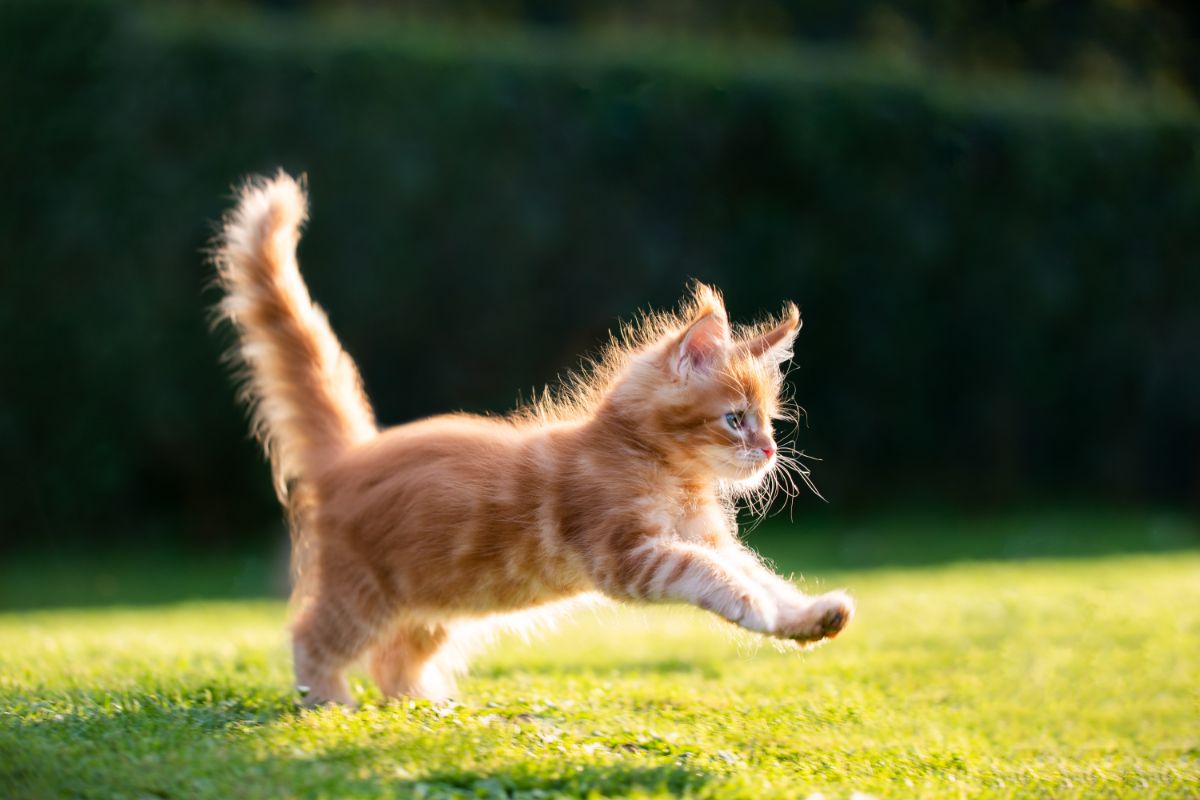 Breeding a Maine Coon cat gives you complete control of what genetics your pets will exhibit and how they'll look as adults. As you can expect, this option comes with a heftier price tag, but who can put a price on love, anyway?
After finding a proper breeder who will give you the kitty you've been looking for, you may be shocked to see the cost get close to $2,000. This price may seem steep, but breeders have good reasons for the high markup.
Since there is such a high demand for these famous cats but not much supply, These cat rearers must raise the stakes so only those serious about owning and caring for this precious animal will buy them.
Pure Maine Coon is a Minnesota-based Maine Coon breeding couple that will ship your new pet to you if you cannot pick them up. Their prices go as low as $400 if you can catch them when they are having a sale.
There is also Moosehead Maine Coons, a breeding establishment based in Maine. They charge a $500 holding fee along with the price of the cat itself.
Associated Supplies and Care Costs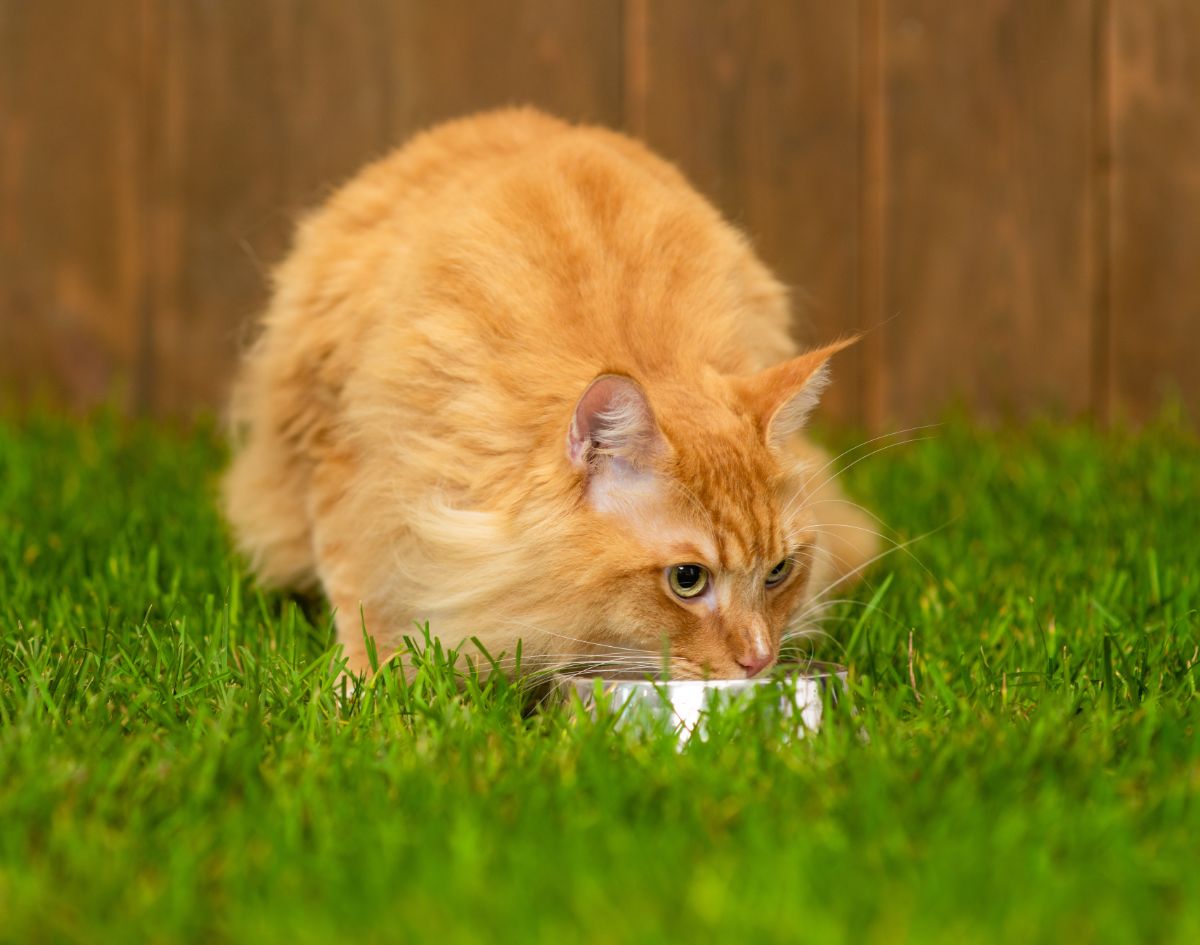 The cost of supplies and care for a Maine Coon cat can sometimes outweigh the cost of the feline. If you did not buy the kitten already spayed, neutered, or vaccinated, you'd have to go to a vet to have these procedures done.
Some veterinarians would charge upwards of $200 to $300 to spay or neuter your newly bought cat. You'll also have to shell out roughly $100-$200 to give them the proper shots.
After considering these costs, getting a feline from an organization that has already taken these precautions is often better. You'll spend more money if you plan on doing:
Teeth Cleaning ($150-$250)
Microchipping ($50)
Flea Protection ($40-$50)
After you have taken care of their physical health, you'll want to address their mental health. A young Maine Coon cat will need a lot of entertainment and activities around their new home.
You can avoid these costs if you've already owned a pet like this because you have the necessary beds, scratching posts, and toys they need to keep themselves happy. But, if this is your first cat, you will spend at least $50 on the necessary items.
Potential Monthly Costs
As you probably already figured by now, The cost of caring for a Maine Coon is much higher than the average cat. Therefore, it should be no surprise that the monthly fee is slightly higher.
Those who have Maine Coons roaming their halls can expect to spend roughly $100 per month trying to keep them well-fed, entertained, and medicated.
Depending on your pet's age, this price can be increased substantially to about $400 a month because of medical bills and prescription fees.
Conclusion
The Maine Coon cat is a majestic animal, but they are not cheap. You can expect the pay anywhere from $400 to $4000 in a year to add this cat to your family.
There are some great places where you can find these cats for much lower prices, and you could even luck up and find one for free on social media or rescue a lonely stray.
Either way, a Maine Coon cat would be a fine addition to any pet family, whether you have a house full of cats, dogs, or parakeets.