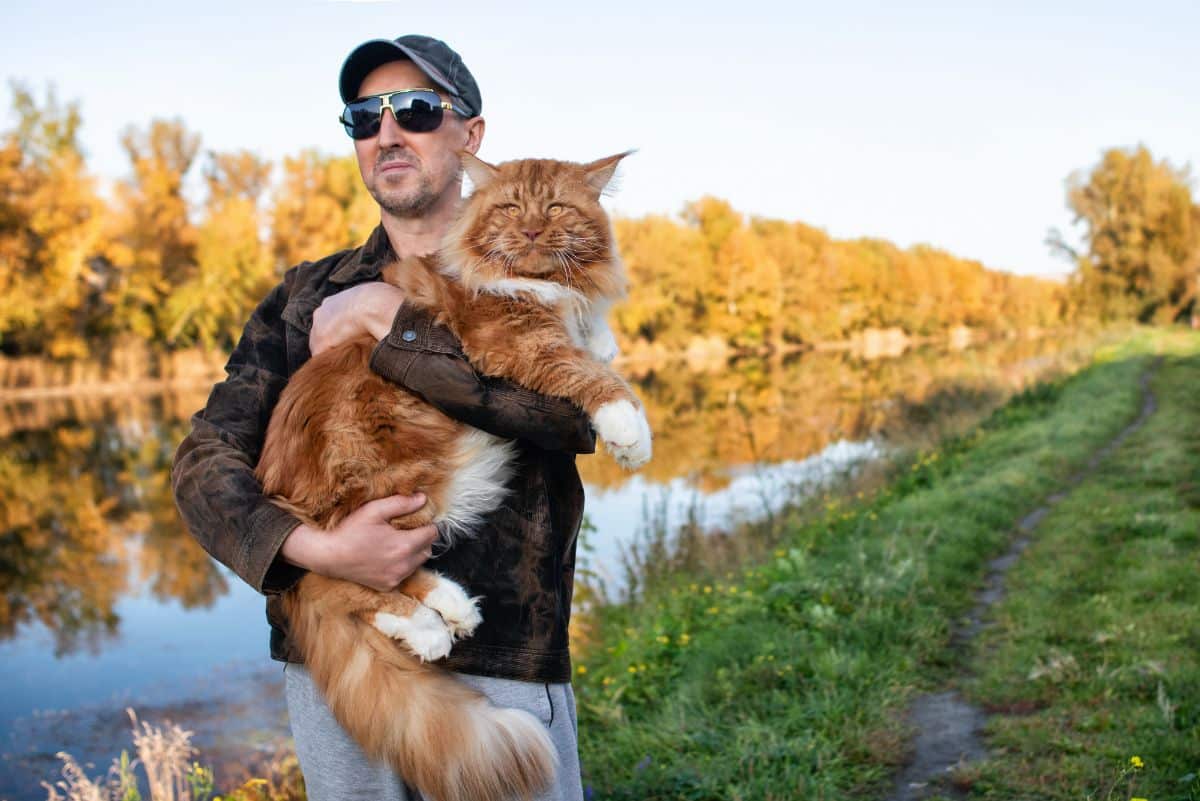 As the name suggests, Maine Coon cats originated in Maine, where the residents are so enamored with these luscious balls of fluff that they've earned recognition as the official state feline.
Most experts in the field of feline pedigree believe these gentle giants came about when immigrants brought their paw-footed pals across the Atlantic Ocean in the 18th and 19th centuries.
Soon enough, crossbreeding between the long-haired imports and domestic shorthairs led to the sizable snuggle buddies we now know as the Maine Coon.
Jump to:
Maine Coon Appearance
Maine Coons bring much more to the table in terms of good looks than just their unique size.
Their long, plush coats are irresistibly soft and come in a massive spectrum of colors, from bright orange to smoky grey.
Maine Coon Size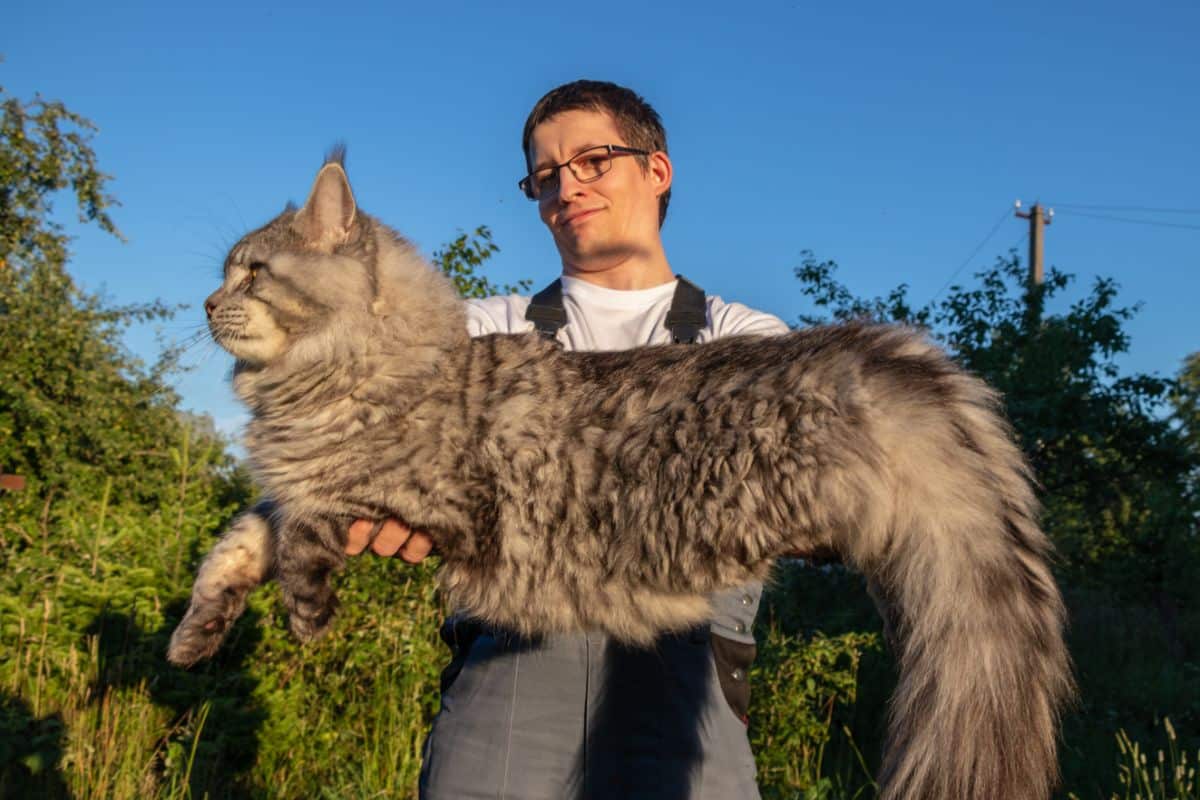 These hefty pets are colossal compared to most standard cat breeds, with an average weight of 8-18 lbs, a height of 10-16 inches, and a length of up to 38 inches.
For comparison, most pet cats clock in at around 8 lbs, stand 9-inches tall, and reach a length of 18-inches.
Is there a Bigger Cat Than a Maine Coon?
It may be hard to believe, but there is a domestic cat bigger than a Maine Coon.
The Savannah cat is a hybrid that results from a cross between a wild African serval and a domestic housecat. They have incredibly long legs in earlier generations, with the tallest on record – Arcturus Aldebaran Powers – standing a hair over 19-inches tall.
Meet the 21 Largest Maine Coon Cats in the World
Now that you have some background on Maine Coon cats, it's time to introduce a handful of the breed's largest – and arguably most adorable – representatives.
1. Stewie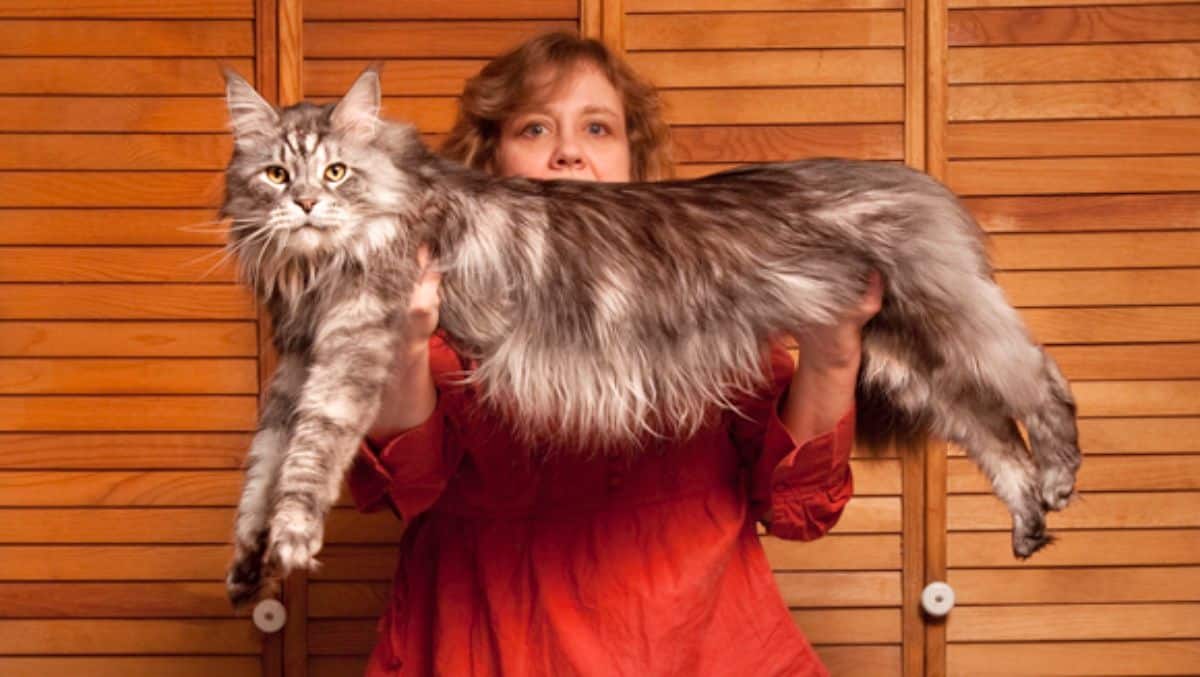 It's only appropriate to kick things off with the official record holder of "The Biggest Maine Coon Cat in the World," Mymains Stewart Gilligan, AKA Stewie!
This gorgeous grey tabby passed away in 2013 at eight years old, but his enormous length of 48.5 inches etched his name into the history books.
2. Omar
Hailing from Melbourne, Australia, Omar is a ginger tom that stands just shy of four feet long.
This charming peaches-and-cream colored cutie stands a whole head taller than his canine sister Penny, an equally precious Shetland sheepdog.
3. Lotus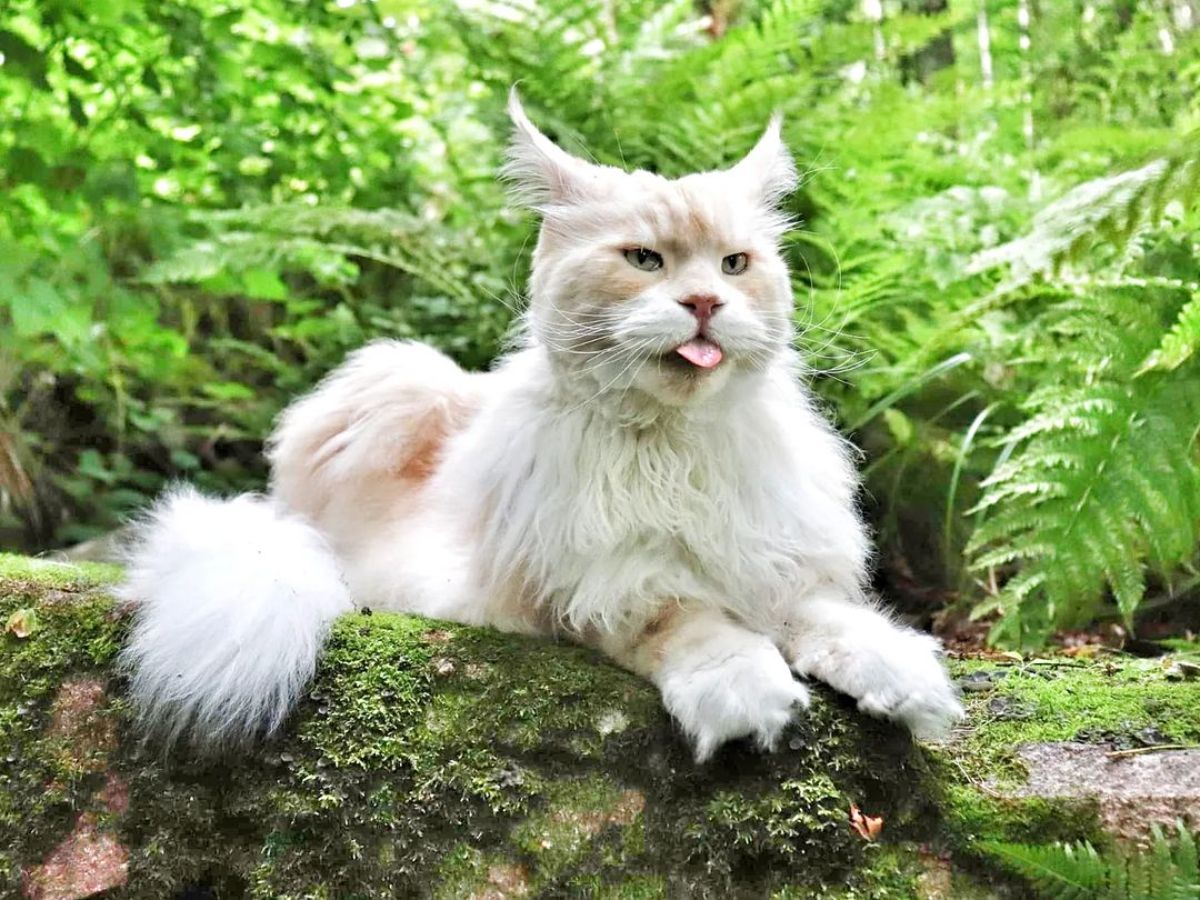 Lotus is a sassy giant that tips the scales at 22 pounds of pure precociousness. He looks like a lightly toasted marshmallow thanks to his glamorous cream coat with tawny accents.
4. Sean Coonery
Sean Coonery made a name for himself on YouTube after his owner uploaded a video of the 39.3-inch-long feline chatting away while basking in a sunbeam.
5. Moonwalk Magnum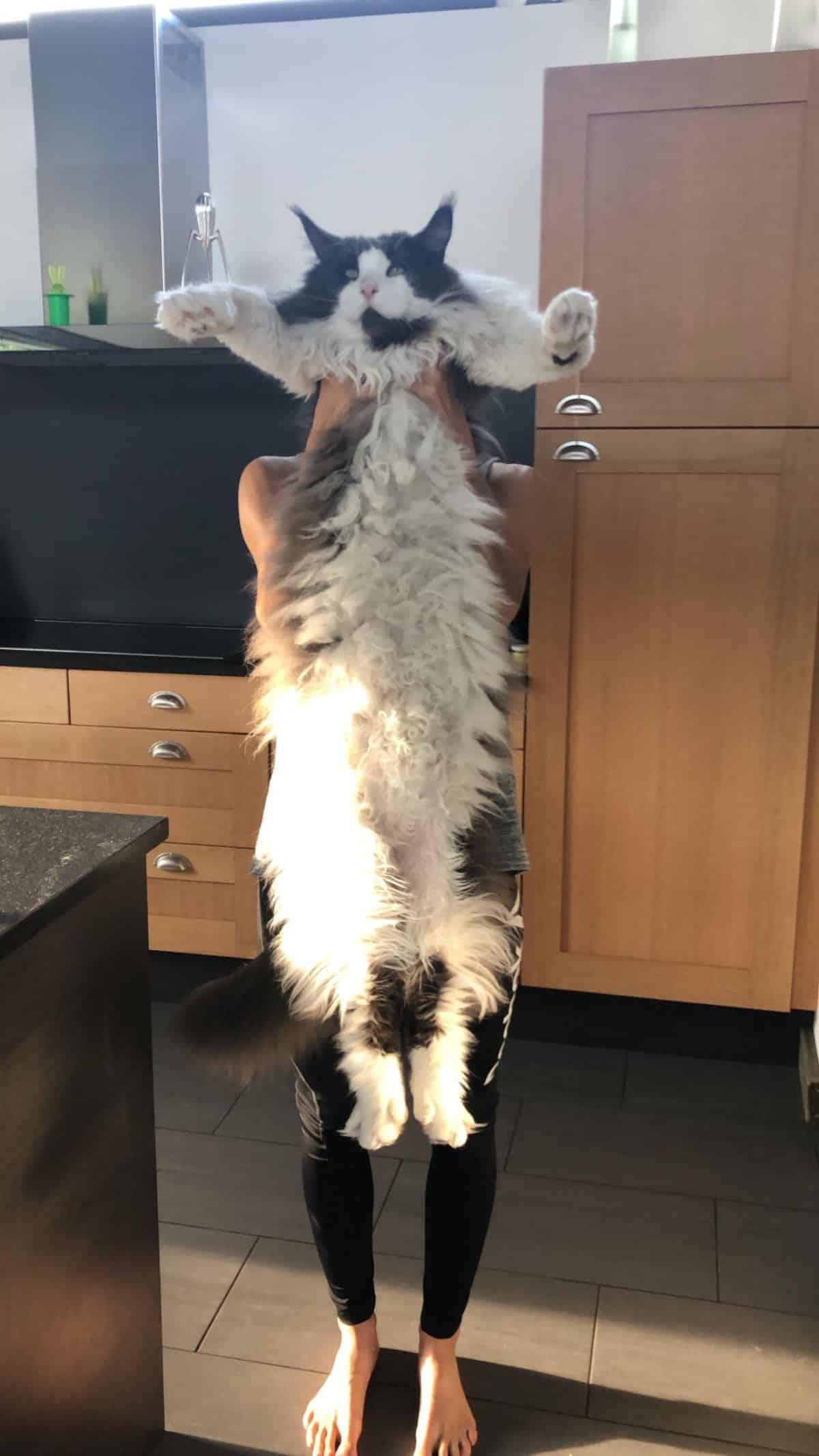 Moonwalk Magnum resides in France, where he ranks amongst Europe's largest Maine Coon Cats.
His 28-lb frame is draped in a multilayered, floor-sweeping white coat topped off in smoky blue accents.
6. Samson
Like many of his Maine Coon breed brethren, Samson, the so-called "Fabio of Cats," also holds a record!
This pointy-eared darling is four feet long and weighs 28 lbs, making him the biggest cat in New York City.
7. Ludo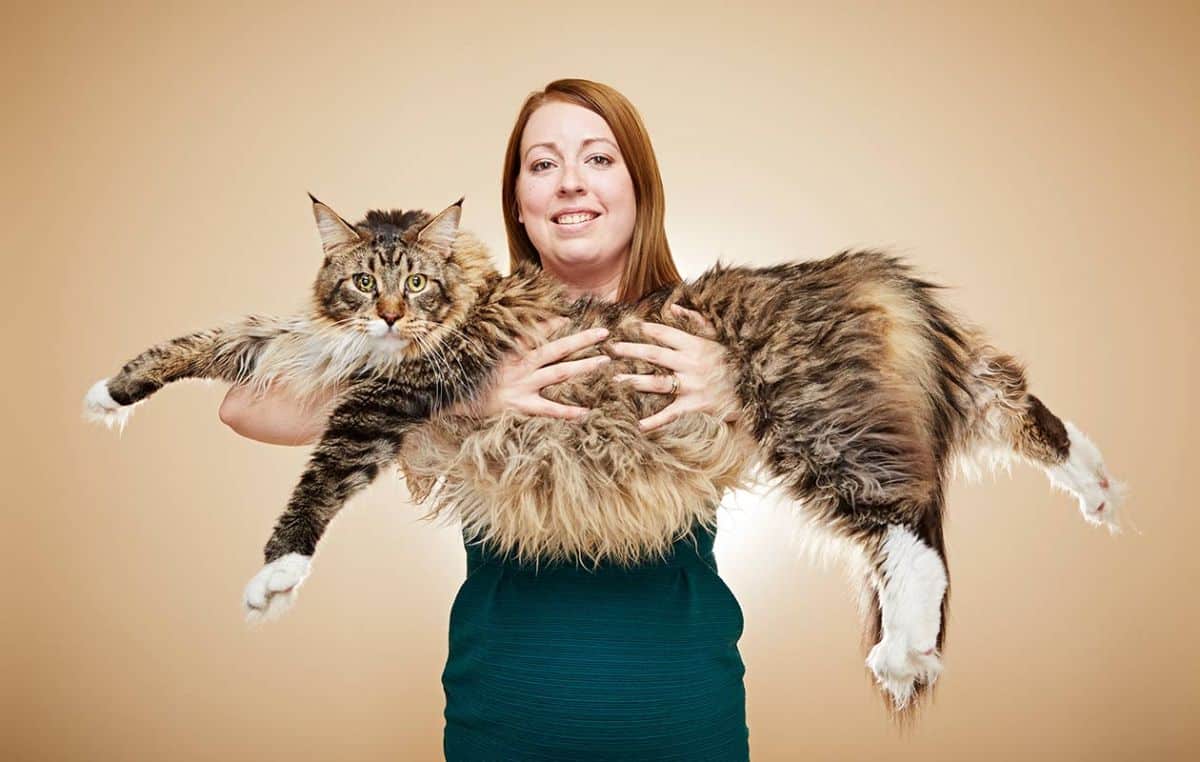 UK resident Ludo's massive 38-lb size and 3 feet 10.6-inch length earned him the Guinness World Record in 2017, much to the delight of his owner Kelsey.
8. Helios
Silver stunner Helios has a grumpy face, but this big fellow is a fan of curling up for cat naps, gossiping with his owners, and batting around his beloved toys.
9. Cygnus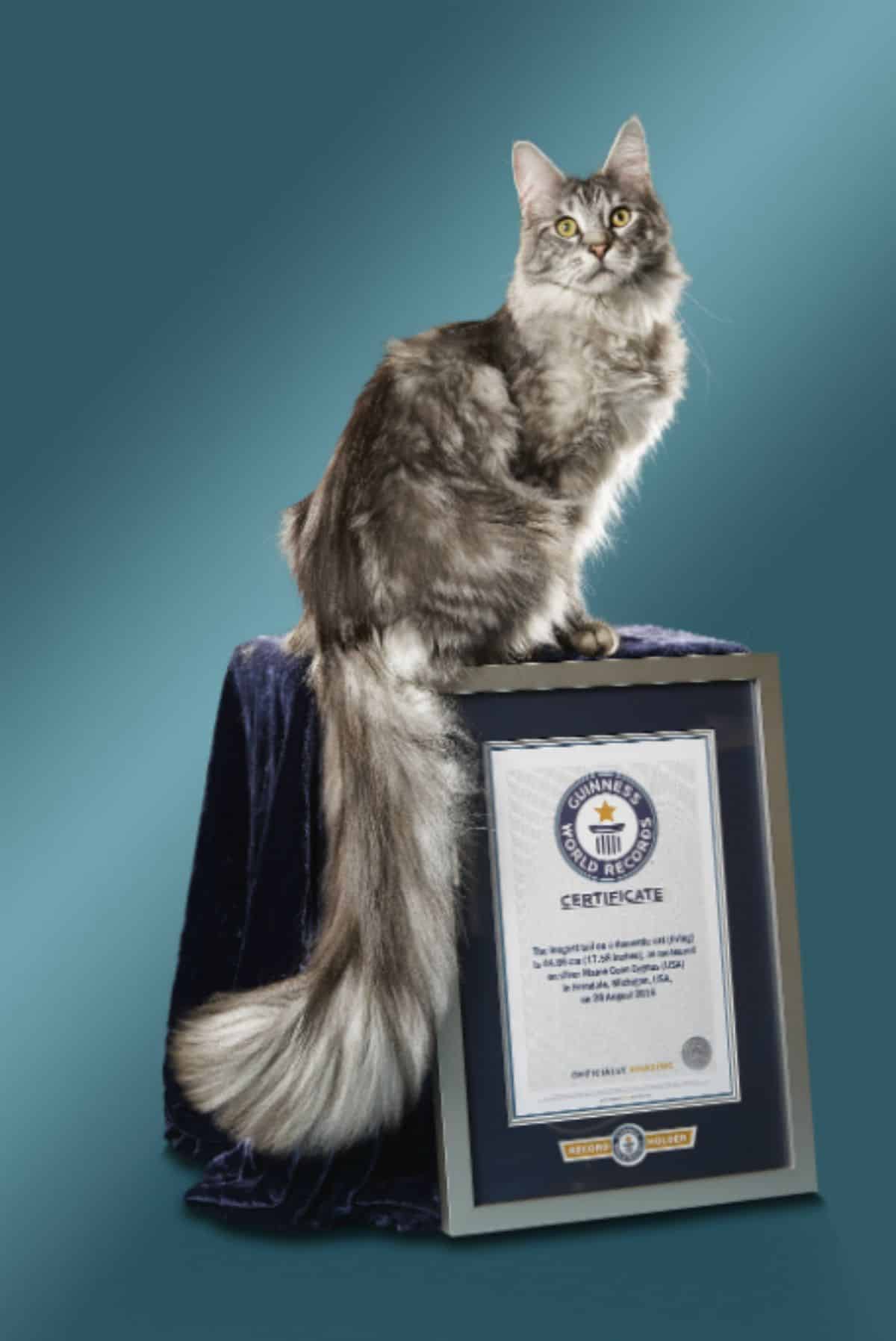 Cygnus is incredibly unique, and it's easy to see why. Before his tragic death in a house fire, this silver Maine Coon sported a massive 18-inch tail that earned him a Guinness World Record in 2018.
The same Detroit family owned Cygnus and Arcturus, the tallest Savannah cat.
10. Kefir
With his snowy white fur and immense size, some have mistaken the 26.5-lb Russian beauty Kefir for a dog!
Kefir's ferocious-looking yellow eyes betray his gentle nature, as his owner notes he basks in getting plenty of pets.
11. Rubble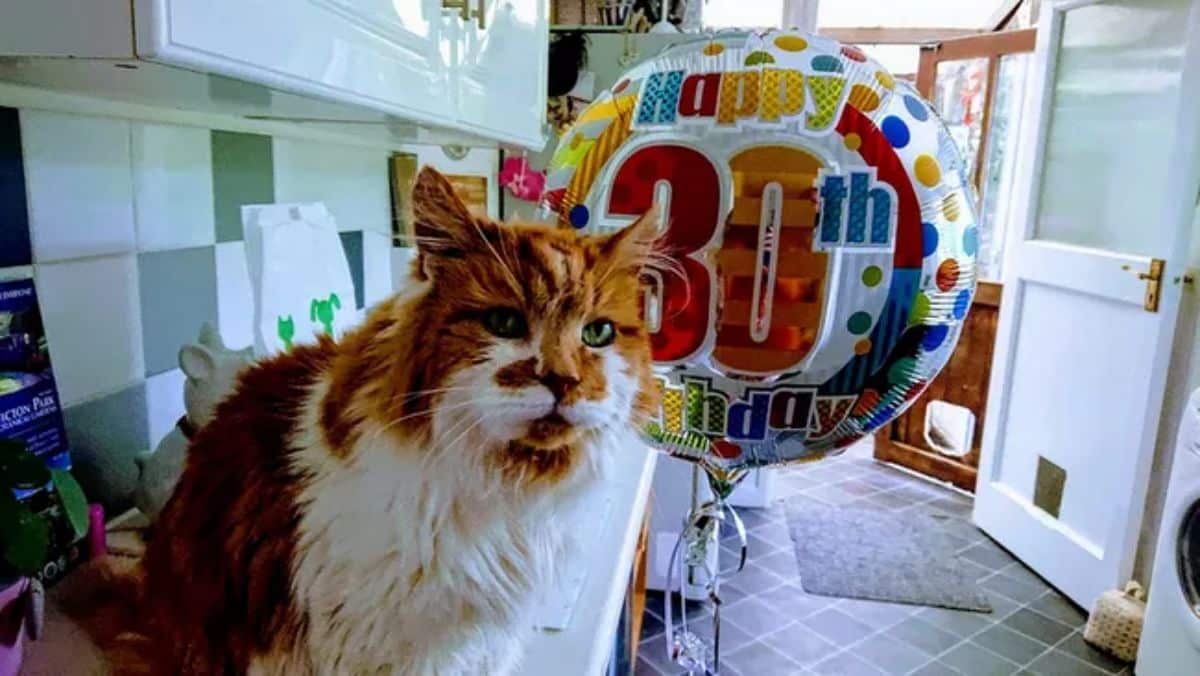 Rubble, from Devon, UK, achieved a different kind of record, reaching the ripe old age of 31 before passing away in 2020.
Despite his start as a tiny puffball kitten in 1989, Rubble grew into a strapping, sturdy lad true to his Maine Coon breed legacy.
12. Iivana
Despite the notoriously contentious relationship between cats and water, Iivana is the proud captain of the S/Y Morningstar, a Finnish ship.
He often stars in his owner's TikTok videos, showing off the enormous size of his paws compared to everyday objects.
13. Gastone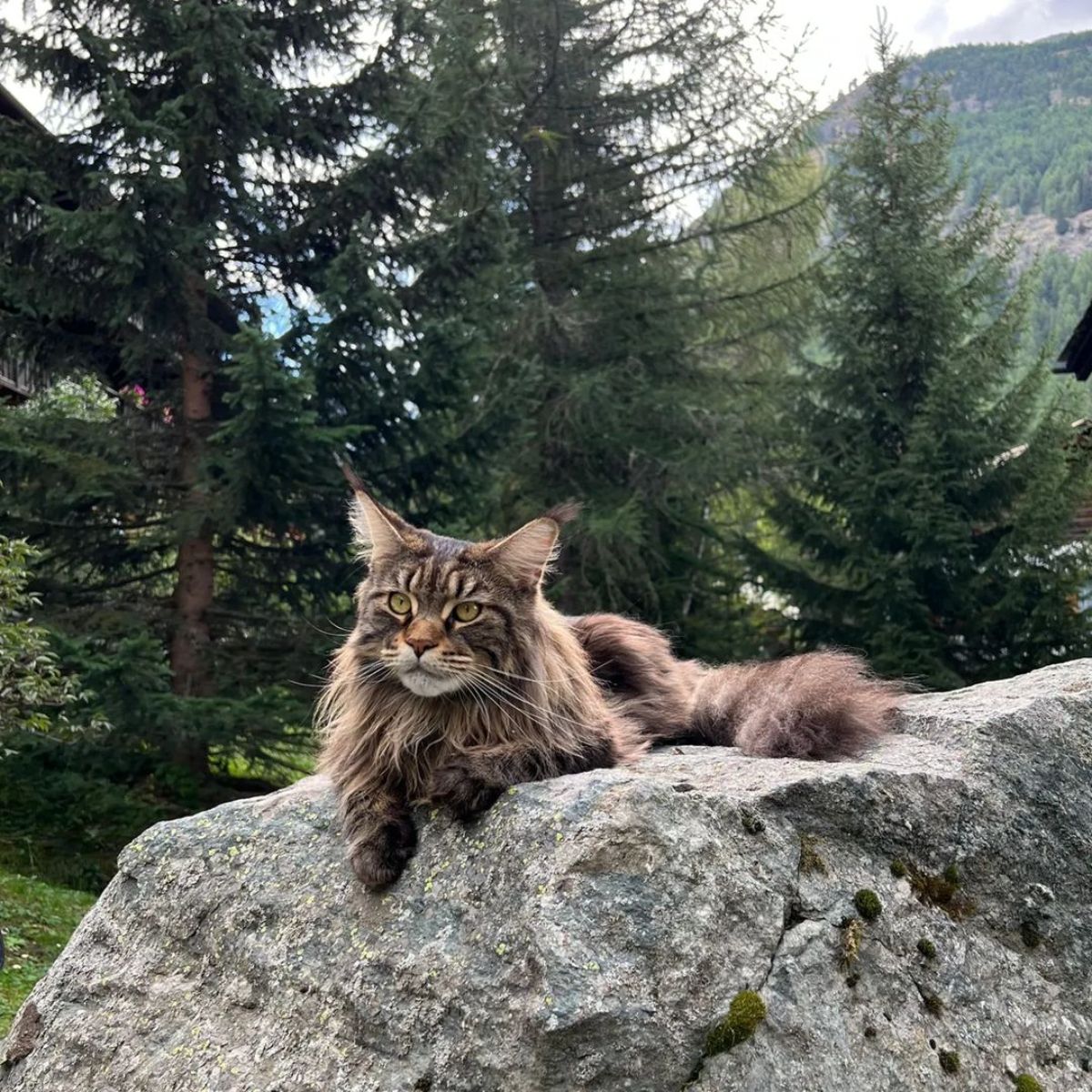 Going by the nickname "Rebel Without a Cause," Gastone is a tufted-ear treasure often pictured draped over the sides of his cat tree or taking up entire corners of the room during his afternoon snoozes.
14. Bruno
Bruno is a magnificent Maine Coon that towers over his same-breed brother, Leonidas. You can watch these two get up to their feline antics on their Instagram account.
15. Roger
Roger is a Bavarian Maine Coon with quite a following on social media. He owes it all to his enormous size and ruff of beard-like fur, making him look more like a wizard than a beloved family pet.
16. Manolitto and Ike
Brothers Manolitto and Ike may come from different sets of parents, but their remarkable family resemblance is striking. Both are ample in size and affection, sporting grey tabby coats and striking green eyes.
17. Tiara, Luna, and Lizzie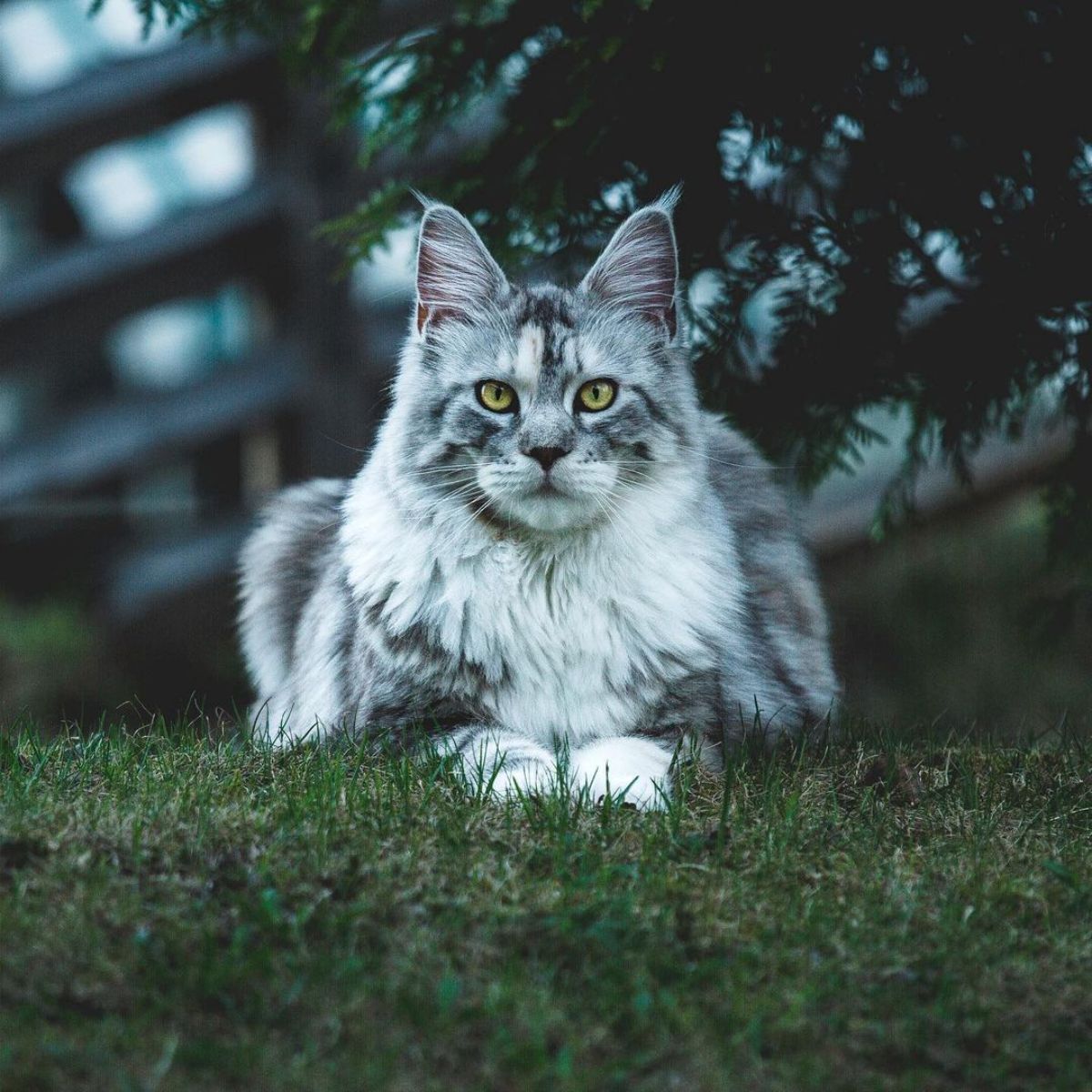 While it's typically the male Maine Coons that grow to enormous sizes, giantesses Tiara, Luna, and Lizzie claim one for the girl's team.
The Maine Coon Queens have spectacular coats and love frolicking through the snow in their native Norway.
18. Riley
Riley is a hefty hunk whose photo circulated in the early days of the internet meme culture, showing off in all of his 24-lb glory in the arms of his owner.
19. Sebastian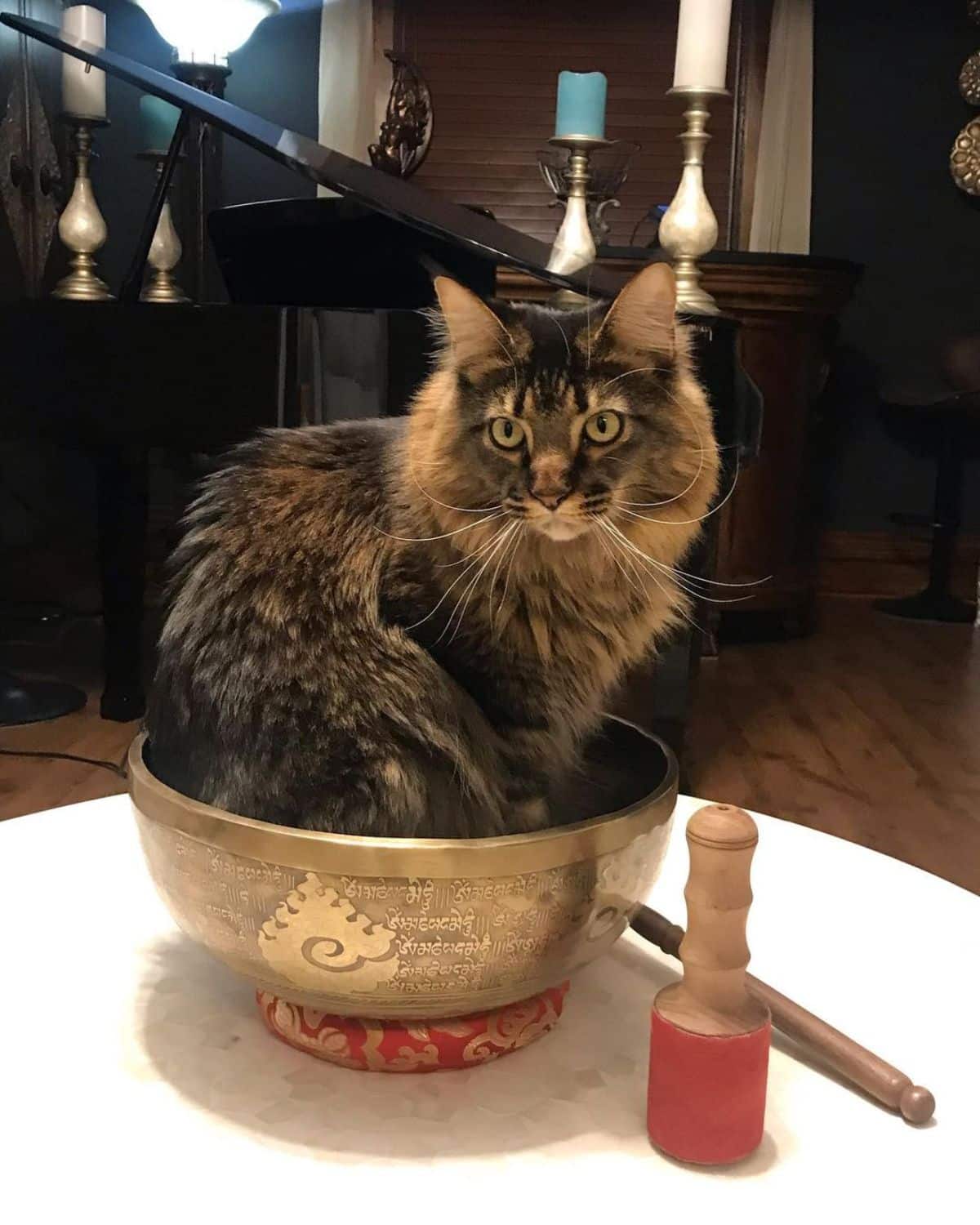 Therapy-cat-in-training Sebastian doesn't have the most considerable social media following. Still, his Instagram features progress photos of his growth that prove big things can have tiny, cute beginnings.
20. Uberto
Uberto isn't your average Maine Coon. His tall ear tufts and distinctive facial features give him quite the exotic appearance that's gained this considerable kitty quite the online audience.
21. Barivel
Rounding out the list is Barivel, the most recent Guinness Record holder for the longest cat in the world. At 3 feet, 11.2 inches long, he's an impressive Italian feline who enjoys riding along the sidewalks of Pavia in a baby stroller.
Final Thoughts
We hope you've enjoyed our list of the 21+ largest Maine Coon cats in the world!
This affectionate, playful breed has it all for a family in need of a pet, as long as you're willing to contend with a creature the size of a small child trying to crawl into your lap.