Maine Coon cats are one of the most interesting domestic creatures in the world. They are cute and cuddly like a house cat but still have a fierce, wild look about them.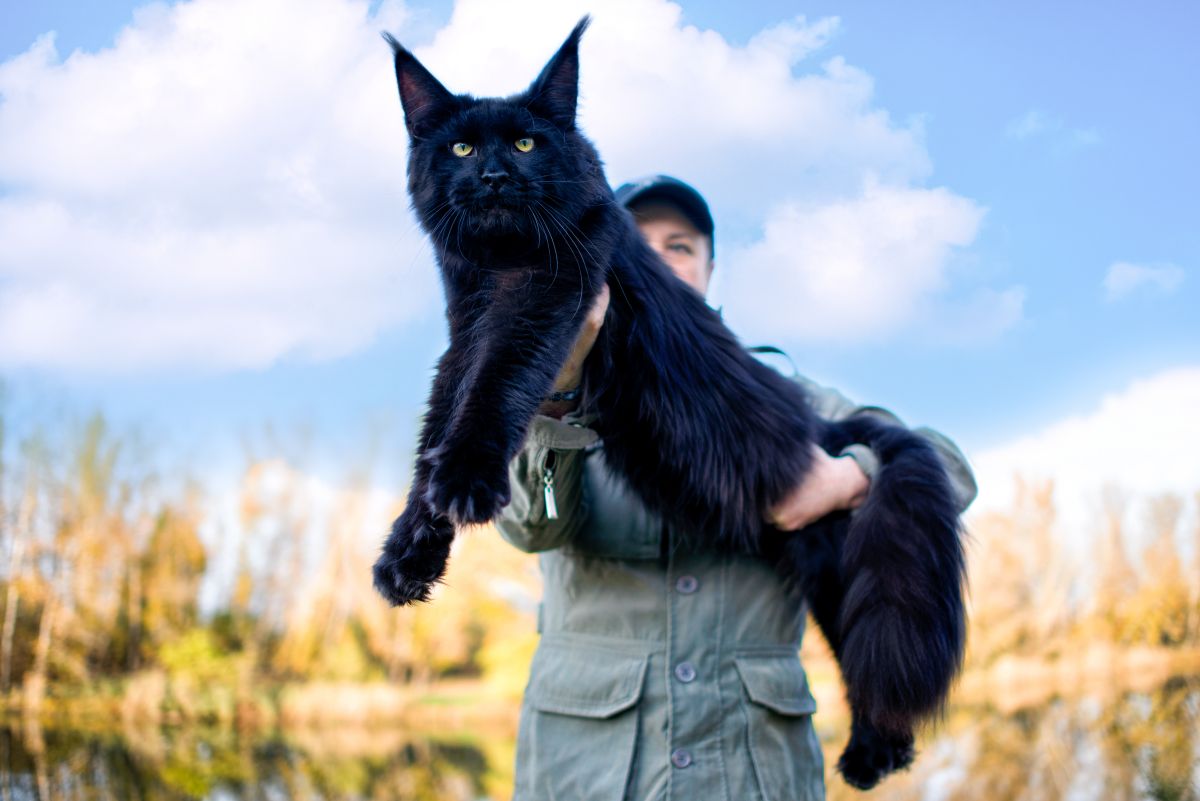 They're also among the longest domestic cats, holding that title for over a decade. Can you imagine having such a large cat living inside your home? The following are some of the most famous Maine Coon cats, so read on to learn more about them and how they spend their furry lives.
Jump to:
Omar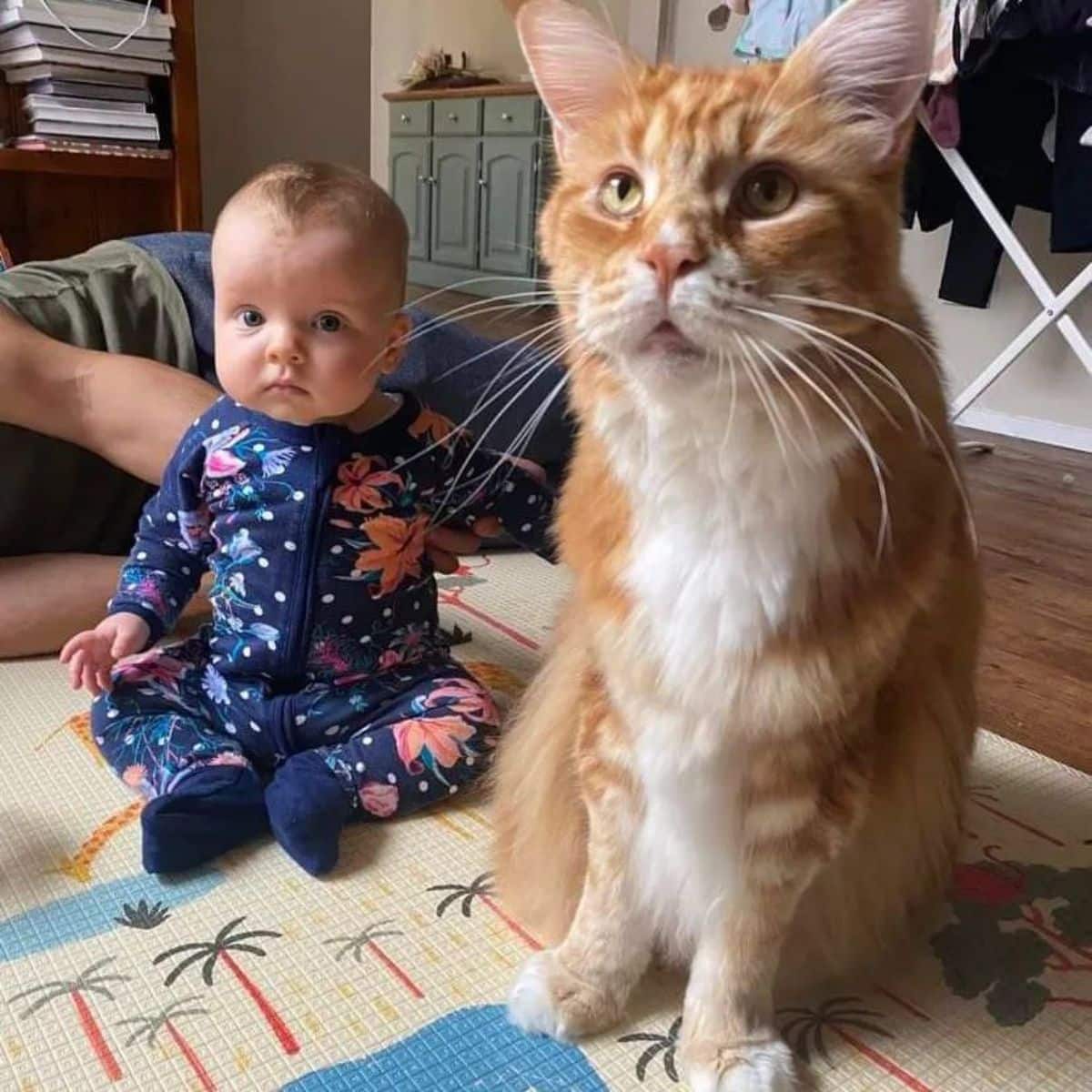 Omar is a loving house pet that also happens to be very photogenic. He is known for cuddling up with his favorite people and striking a pose whenever he gets the chance.
He loves his dad but is getting used to the idea of mom too.
Omar's also a true gentle giant among domestic cats. He was recently introduced to his new baby sister, Paige, but he already loves her!
Luna & Louie
Best buds Luna and Louie are always up to mischief! Luna is spicy ginger with a sassy attitude, and Louie is a handsome tabby who knows how to work the camera.
These two love to hang out together around the house and bring their Instagram fans adorable pictures and silly antics.
They're even toilet trained; you just have to see for yourself! So follow Luna & Louie on Instagram if you ever want a good laugh.
The Glorious Sebastian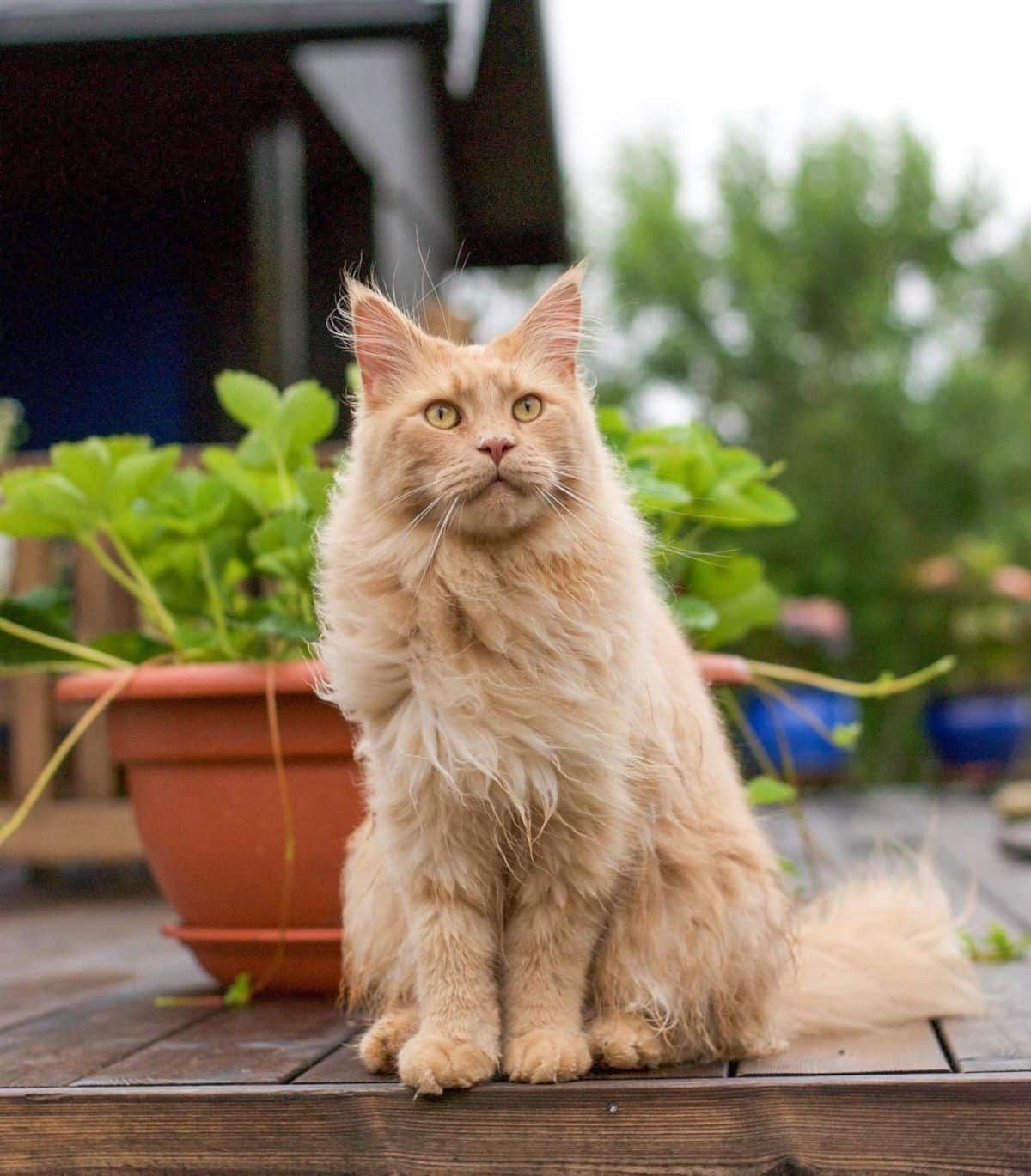 The Glorious Sebastian is just as spectacular as his name sounds. This handsome fellow loves when his mom dresses him up in giant bows and sunglasses.
Though Sebastian can be a feisty Maine Coon at times, he also has a sweet, loveable attitude. Follow The Glorious Sebastion and see for yourself just how cute he can be.
Lovable Bruno
We don't talk about Bruno… or do we? When talking about the most famous Maine coon cats on the internet, Lovable Bruno is certainly a contender.
Bruno's sweet persona and picturesque, fluffy physique are what gained him so many fans on his Instagram page. He prefers to be spoken to in the Spanish language and wow his followers with his many fun adventures.
Stunning Roger
If we're talking about cool cats, Stunning Roger is undoubtedly on the list.
His handsome face and fluffy fabulousness are what draw so many people to his Instagram page.
You can see his new selfies almost daily and give him the attention he deserves, as he is one pawsome cat!
Richie the Maine Coon
Richie the Maine Coon cat is becoming a huge phenomenon among the Instagram community. He's known for his wild hair-dos and adorably silly look.
When he isn't trying to fit himself into small spaces, he likes to fight with his brother Tomie and climb his favorite cat tree.
He loves when his mom picks him up like a baby and enjoys his favorite meal, which is premium ragout emperor by Dynasty. Follow this handsome gentleman and relic in his royal highness's entertaining selfies.
Mr. Vivo
Mr. Vivo is a four-year-old Maine Coon cat model with his own YouTube channel for fans to marvel at his beauty.
His appearance is so majestic that people often think he's a mix between a wolf and a lion when in reality, he's just a studly Maine Coon.
He adores posing for pictures and brings new photos to his Instagram page daily for others to admire. He loves lying around his home and trying new poses to practice for the camera. Although he loves to look handsome and clean, he's not a fan of the bathtub.
Hugo & Nemo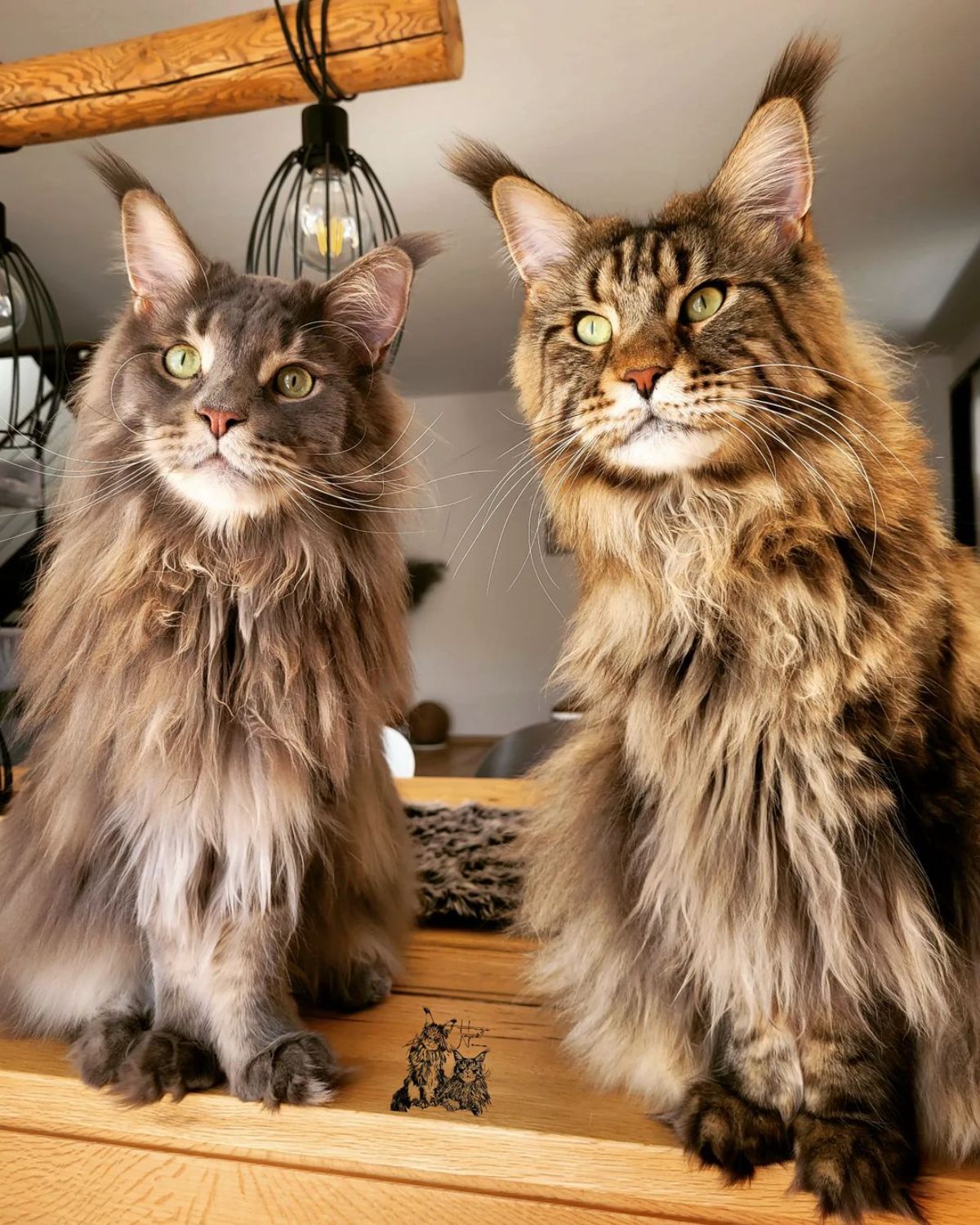 While finding the most famous Maine Coon cats on the internet, Hugo & Nemo will catch your eye in no time.
Known for being "catfluencers" in the Instagram community, these two furry friends are certainly an entertaining pair. Although they look similar, Nemo has a light grey coat, while Hugo is more brownish-black, but they're both equally as handsome!
Follow their Instagram account if you want to see two adorable Maine Coon cats living their daily lives as cat royalty.
Gastone the Big Cat
Finally, we can't forget about Gastone the Big Cat. Gastone likes to call himself a rebel without a cause because he is a force of nature, that's for sure.
He loves to go for walks outside on his leash and chase after a toy that his owner puts on a fishing line for him to snatch up.
Also, don't be surprised if he tries to sneak some of your food… Sushi is his favorite.
Conclusion
When searching for the most famous Maine Coon cats in the world, these nine entertaining furry friends are just scratching the surface. Maine Coon cats are intelligent and undeniably adorable, so chances are we'll see more and more of these majestic creatures rise to fame!