Traveling with a cat is often difficult and long trips may be extremely stressful for your cat. Luckily, there are ways to make traveling with a Maine Coon cat safer and more enjoyable.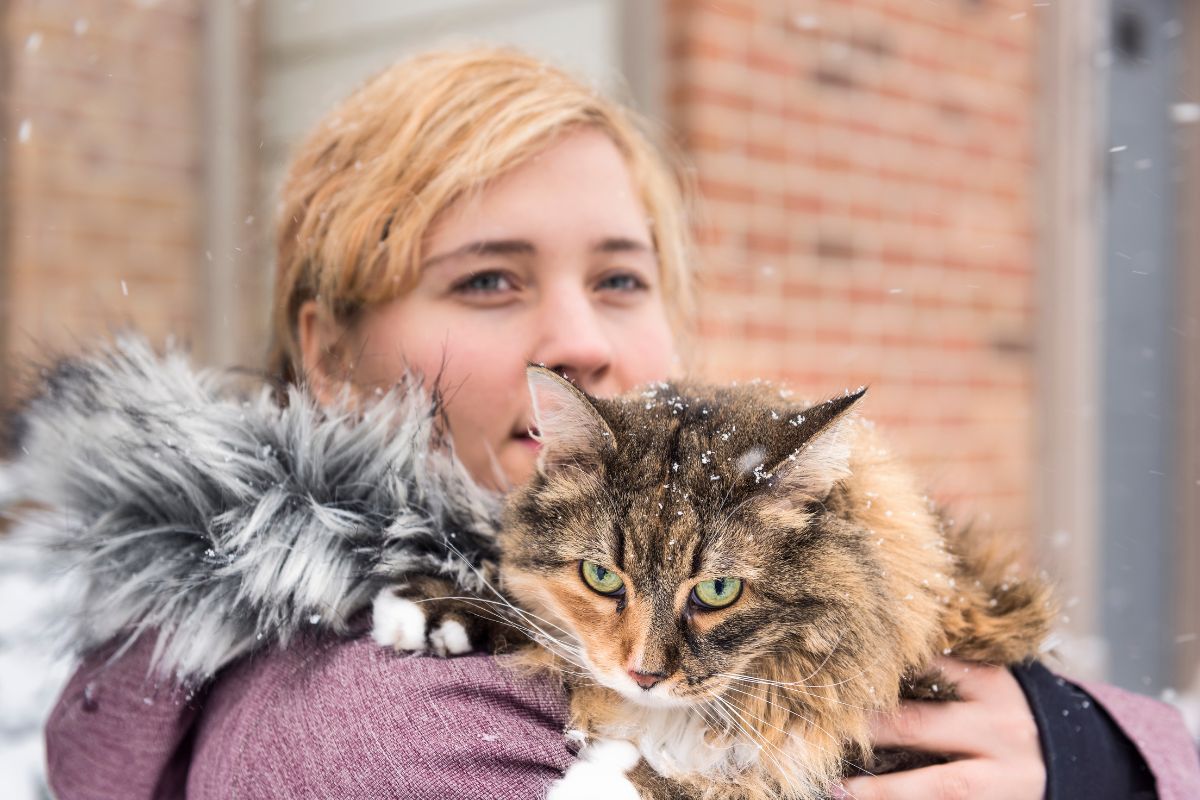 Let's get right into some of the best tips for traveling with a Maine Coon.
Jump to:
10 Vet-Approved Tips for Traveling With A Maine Coon Cat
No matter how you're traveling, these tips will help give your Maine Coon cat a better experience during your travels. While most of these tips are for car travel, you can follow many of these tips on trains and bus travel as well. Long flights are not recommended for cats.
1. Use a Cat Carrier That Is Big Enough for Your Cat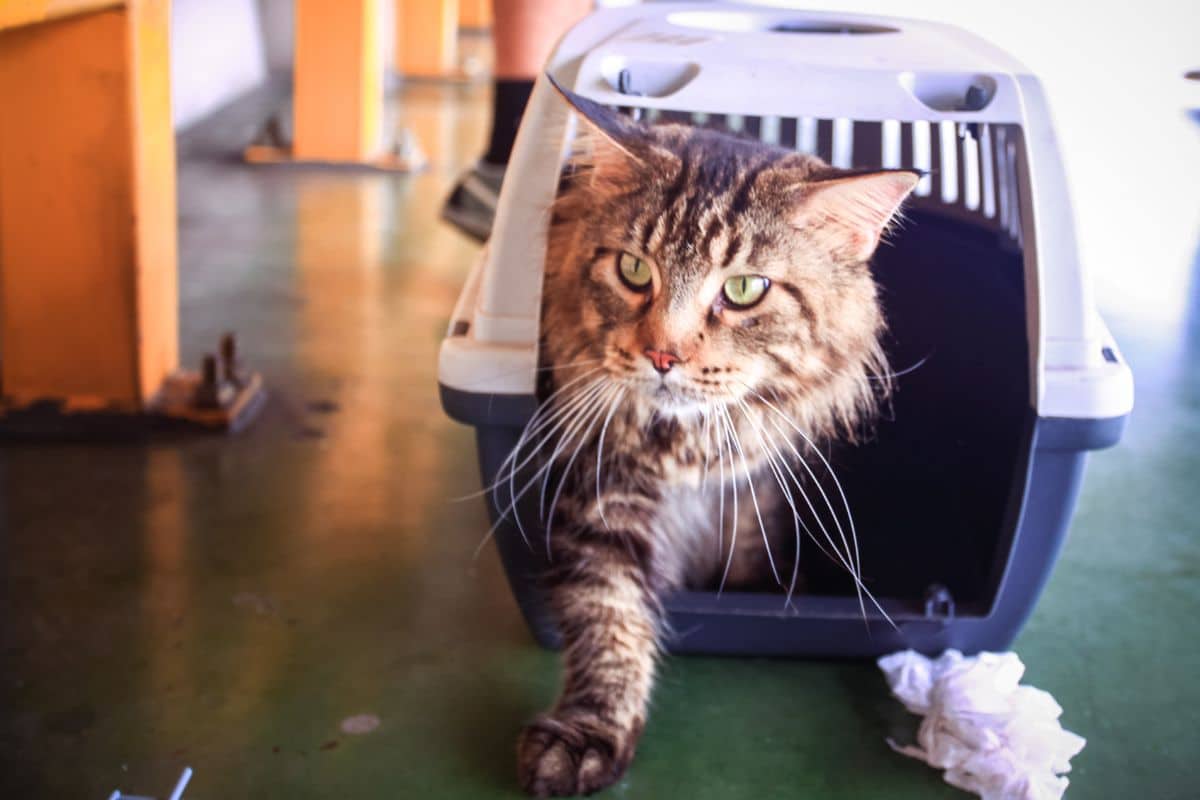 Maine Coons are a large cat breed, and you'll need a big cat carrier to travel with your cat. The cat should have plenty of room to stretch, move around, and relax.
You'll also want to make the cat carrier as comfortable as possible for your cat. Give your cat blankets to curl up in and sleep. Also, covering the cat carrier with a blanket or towel helps many cats calm down during trips. The covering helps the cat feel safe and secure.
2. Provide Plenty of Breaks During the Trip
Your cat will appreciate every break during the trip. Whether it needs to go to the bathroom or just wants to stretch, stopping and letting your cat out of the carrier is one of the best ways to calm it.
Don't forget to harness and leash your cat. You don't want it running away the instant you let it out of the carrier. If your cat has never used a leash before, you might want to practice with it before the trip so it can get used to the experience.
3. Be Visible and Calm
Staying visible to your cat is one of the best ways to calm and relax your cat.
You'll also want to stay calm during your travels. If you have road rage or stress, your cat picks up your stress and anger as well. Staying calm instead of yelling at other drivers will make your cat's ride more enjoyable.
4. Book Rests at Pet-Friendly Hotels and Motels
If you are traveling for multiple days, you'll need a place to sleep. When planning your trip, you should book your stays at pet-friendly hotels.
Once in the hotel room, give your cat time to adjust to the new location. Also, don't forget to bring a litter box so your cat doesn't make a mess in the room.
You can find the pet policy of most hotels on their websites or popular booking sites. Be aware that many hotels charge an additional pet fee that can double the price of the room.
5. Keep Your Car Cool, Relaxing, and Comfortable
If you're hot and uncomfortable in your car, the cat is also. You should maintain a cool and comfortable experience while traveling with a Maine Coon cat.
Loud music may also upset your cat. Keep the volume at a low level to reduce any anxiety and stress for your cat.
Your cat also has a keen sense of smell and any strange odors in your vehicle may stress it as well. You should clean the car before any trip to eliminate odors.
6. Clean Up After Your Cat
Whether your car is nauseous or goes to the bathroom, you need to clean up the mess immediately. You'll want to pack cleaning supplies, odor removers, and stain removers for the trip.
If you're staying at a hotel, you'll need to pack a litter box. Don't forget to clean the hotel room before leaving to avoid extra service charges during checkout.
7. Don't Forget Your Maine Coon's Favorite Toys and Blankets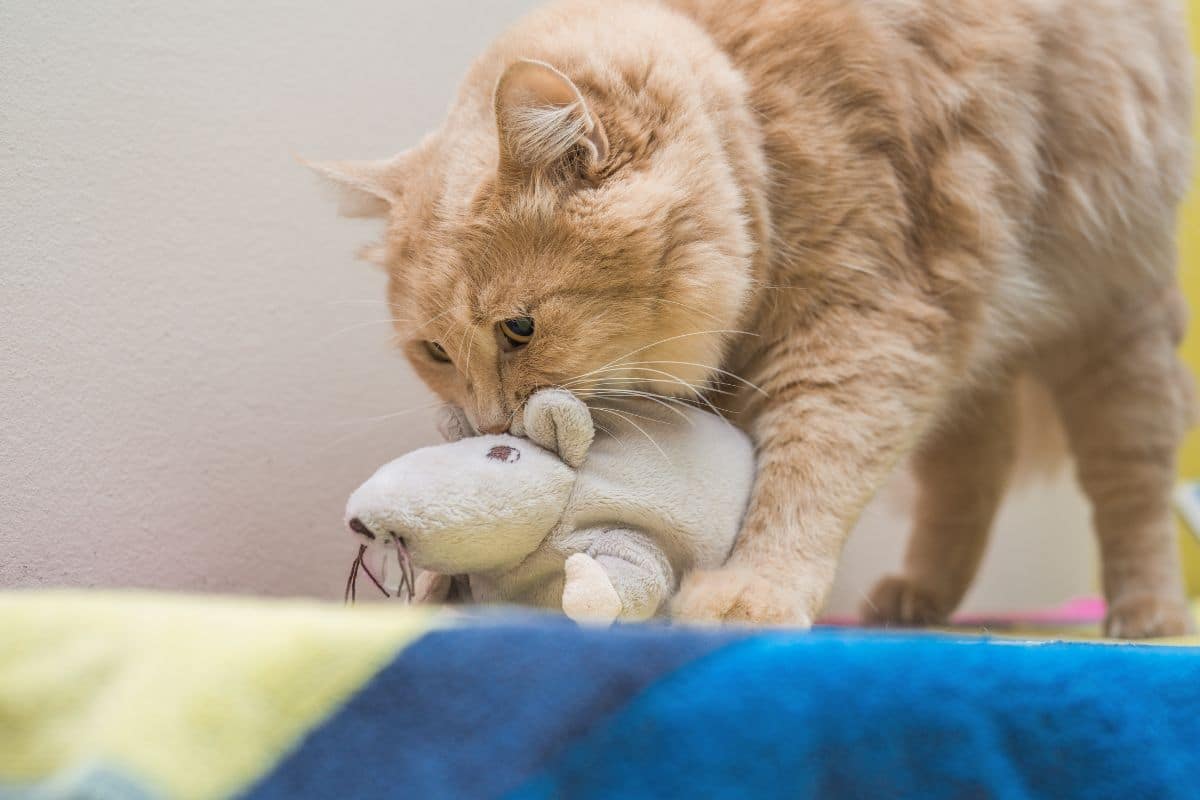 Just like people, pets have their favorite security blanket and toys. If you give your Maine Coon all its favorite toys, it will find traveling more enjoyable.
8. Travel Often with Your Cat and Give It Good Experiences
Does your cat hate going to the vet? After several veterinary trips, your cat will associate the car with unpleasant experiences.

The best way to avoid this problem is to bring your cat on rides to fun or interesting places. After several trips to fun locations, your cat won't associate the car with negative experiences and will experience less stress during traveling.
9. Keep Your Cat in the Carrier During The Trip
Even if your cat is crying, scratching, or trying to get out of the carrier, you should not remove the cat during the trip. Letting a cat roam around your car while driving is dangerous and can cause more stress for your cat. It also increases the risk of accidents and injury to you and your cat.
If your cat cries and scratches for an extended period, it's probably a good idea to take a break and let your cat out of the car.
10. Use a ThunderShirt, Pheromones, and Treats To Relax Your Maine Coon Cat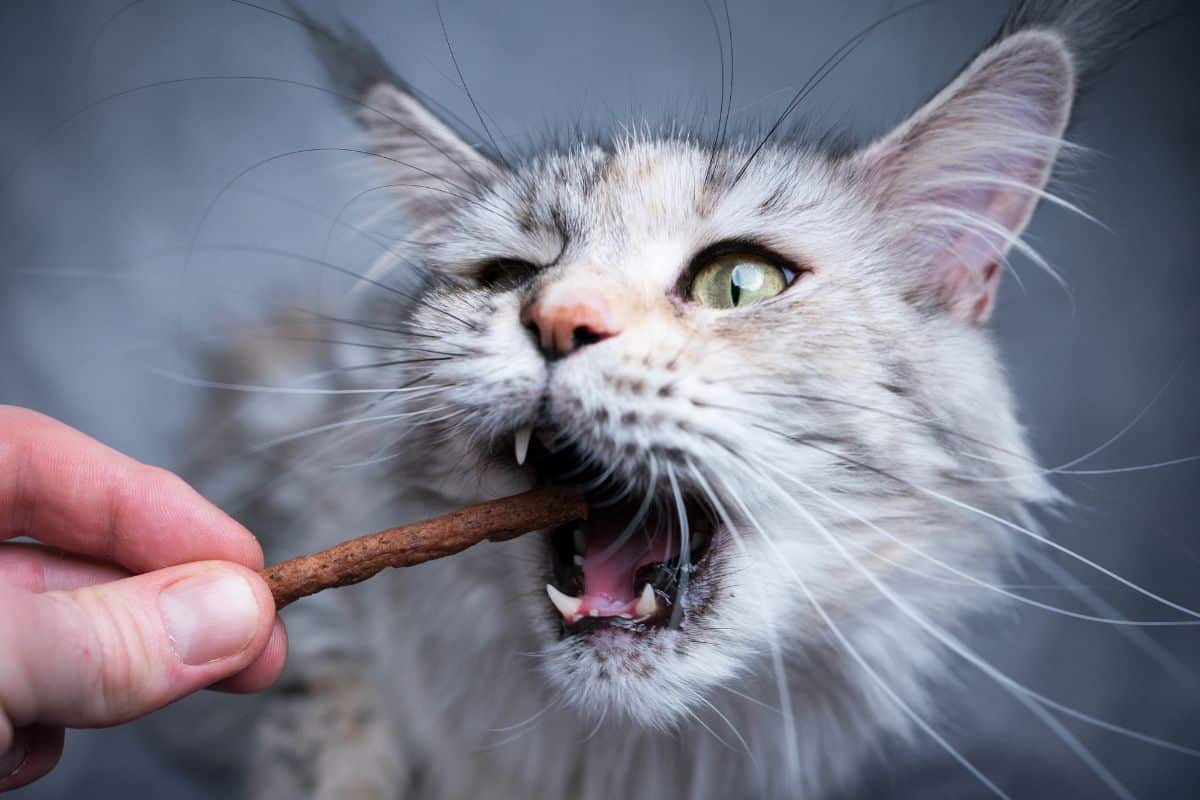 ThunderShirts are used by millions of pet owners to help their dogs and cats relax during stressful experiences. A ThunderShirt applies light pressure to your pet and helps alleviate anxiety and fear.
Cats have an excellent sense of smell and unfamiliar scents may stress your cat during traveling. Many manufacturers offer calming cat pheromone sprays that calm anxiety and stress. These sprays simulate a cat's natural facial pheromones.
Don't forget to pack your cat's favorite treats for the ride. Treats are always a good way to calm and relax any pet. You can also find calming treats for your cat. These treats feature ingredients like melatonin that calm and relieve stress.
More Maine Coon Traveling Advice
Following the above tips makes traveling with a Maine Coon easier and more enjoyable. But, we have more tips for traveling with your pet.
How Do You Carry a Maine Coon Cat?
To start any trip, you'll have to pick up your cat and get it into the carrier. Due to the size of Maine Coons, picking up your kitty is easier said than done.
Most cats grow 10-16 inches in height, but the biggest ones can grow 40 inches in length. They also weigh more than most cats. Here's how you should pick up and carry a Maine Coon cat.
Use both arms to pick the cat up from under its front legs.
Distribute the weight evenly and try not to lift it from their belly.
Use your dominant arm to support the back legs of the cat.
Support the cat with your upper body.
When letting the cat down, place all four legs down at the same time
How Long Can Maine Coons Be Left Alone?
Maine Coon cats enjoy social interaction and don't like being left alone for too long. While many cat breeds can stay alone for up to 24 hours, you should not leave a Maine Coon cat unattended for more than 8-12 hours.
Extended periods alone can cause anxiety, depression, and stress in a Maine Coon. If possible, avoid taking a Maine Coon on extended flights to avoid causing these emotional issues in your cat.
Final Thoughts on Traveling with a Maine Coon Cat
Maine Coons are a unique breed and can make traveling difficult. We hope that these vet-approved travel tips make your next road trip fun for you and your cat.
Did we miss any tips for traveling with a Maine Coon cat? We'd love to hear more tips that make traveling with a Maine Coon cat safe and relaxing.