Cats communicate in various ways. They may hiss when they feel threatened or purr to express relaxation, friendliness, and affection.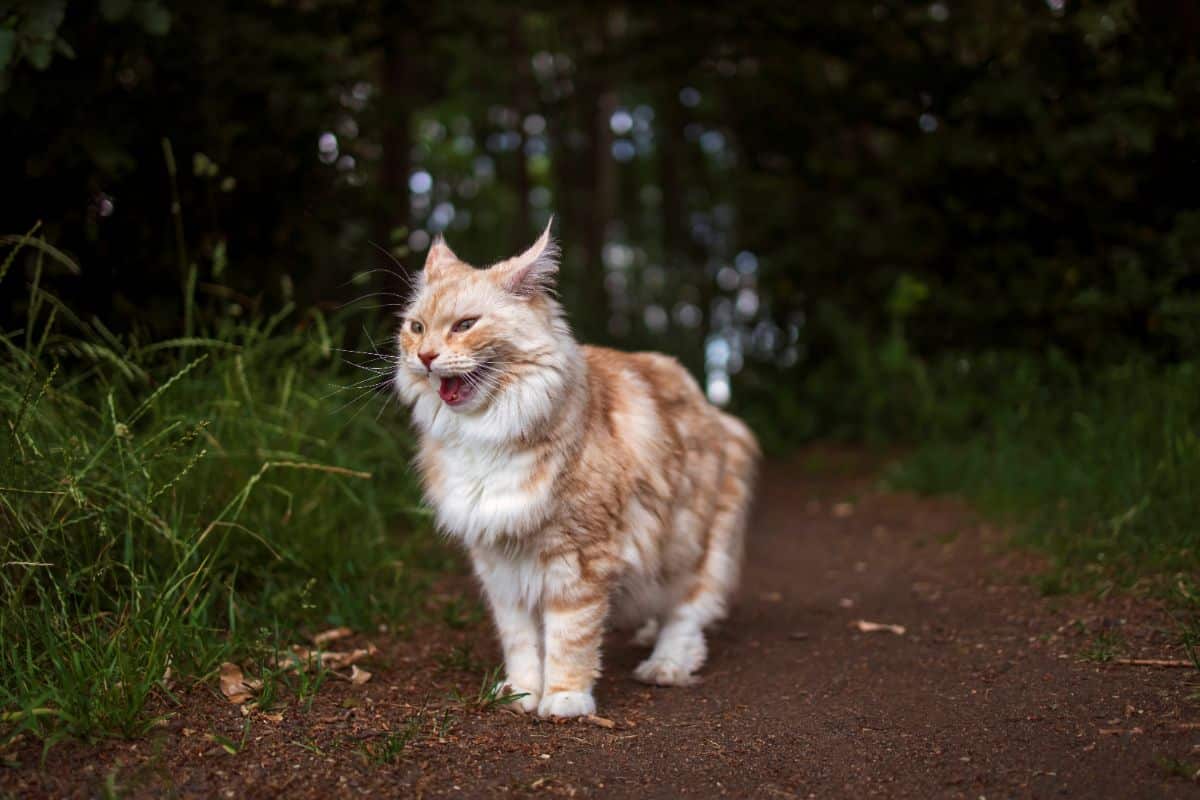 Another method of communication is meowing, which comes in different tones depending on the situation. Meows can be used as a greeting or a call for help when stranded.
Maine Coons don't meow as often as other cats. Instead, they chirp and trill, which is why you know something is bothering your Maine Coon when it meows a lot.
Depending on how you interact with your cat and their personality, if your Maine Coon is meowing more than usual, the reasons may be as follows.
Jump to:
A Bored Maine Coon Will Meow
As much as cats are described as solitary and more independent than dogs, they still require attention. A Maine Coon will therefore meow when bored.
A bored cat will display other behaviors such as overgrooming, licking, or pulling out fur. They may also become aggressive and start destroying items to keep themselves busy.
Don't let your Maine Coon go for too long without stimulation. You can provide the following means of stimulation:
A scratching post to keep the cat busy
Put food in different places and let the cat hunt
Play puzzle games or give the cat toys
Play with a laser beam with your cat
Hunger Might Cause Your Maine Coon To Meow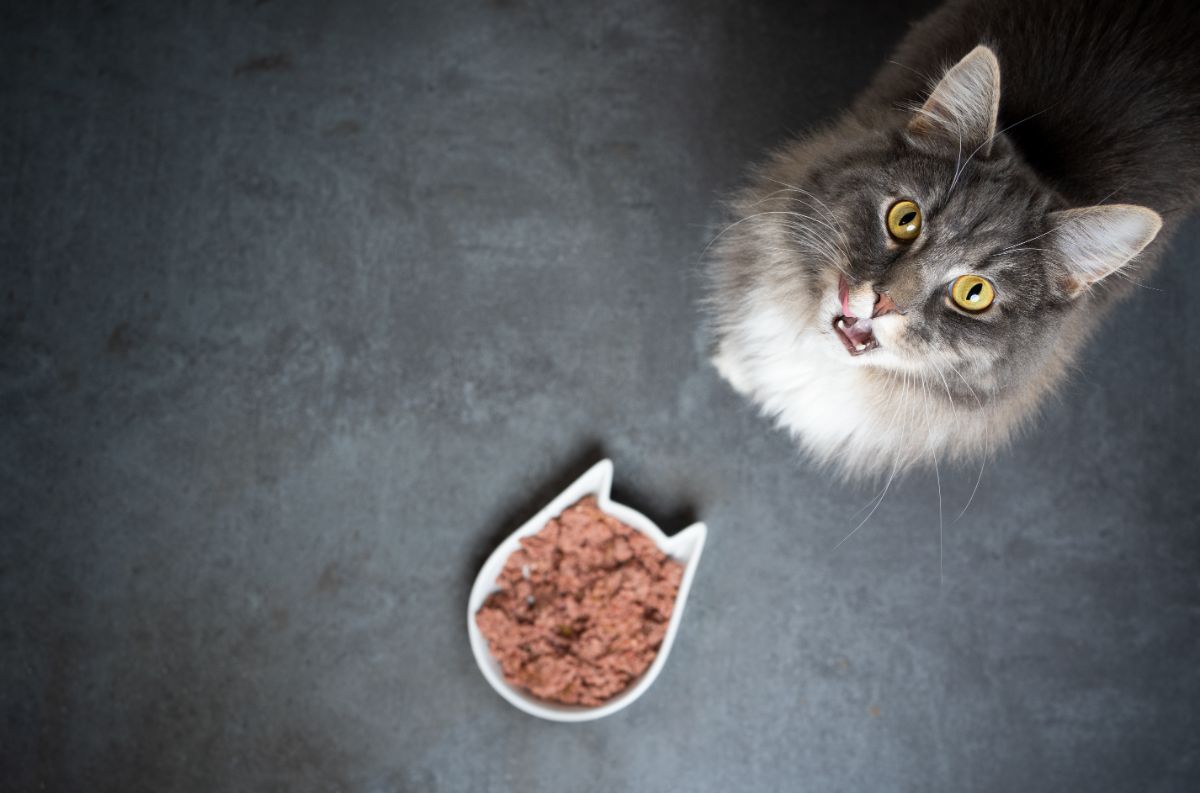 A hungry Maine Coon will meow a lot.
If your cat meows around their feeding time, that could indicate hunger.
Hunger meows are persistent and high-pitched to catch your attention. A hungry Maine Coon displays other behaviors like rubbing or following you while still meowing. They may also drag their food bowl around to indicate they want food.
Feed your cat around the same time every day so it stops getting stressed and keeps calling out for food. Keep a water bowl nearby. Sometimes meowing may be thirst-related.
You can also leave dry kibble around the house so your cat can nibble on it, especially if you won't be around for a while.
Depressed Maine Coons Will Meow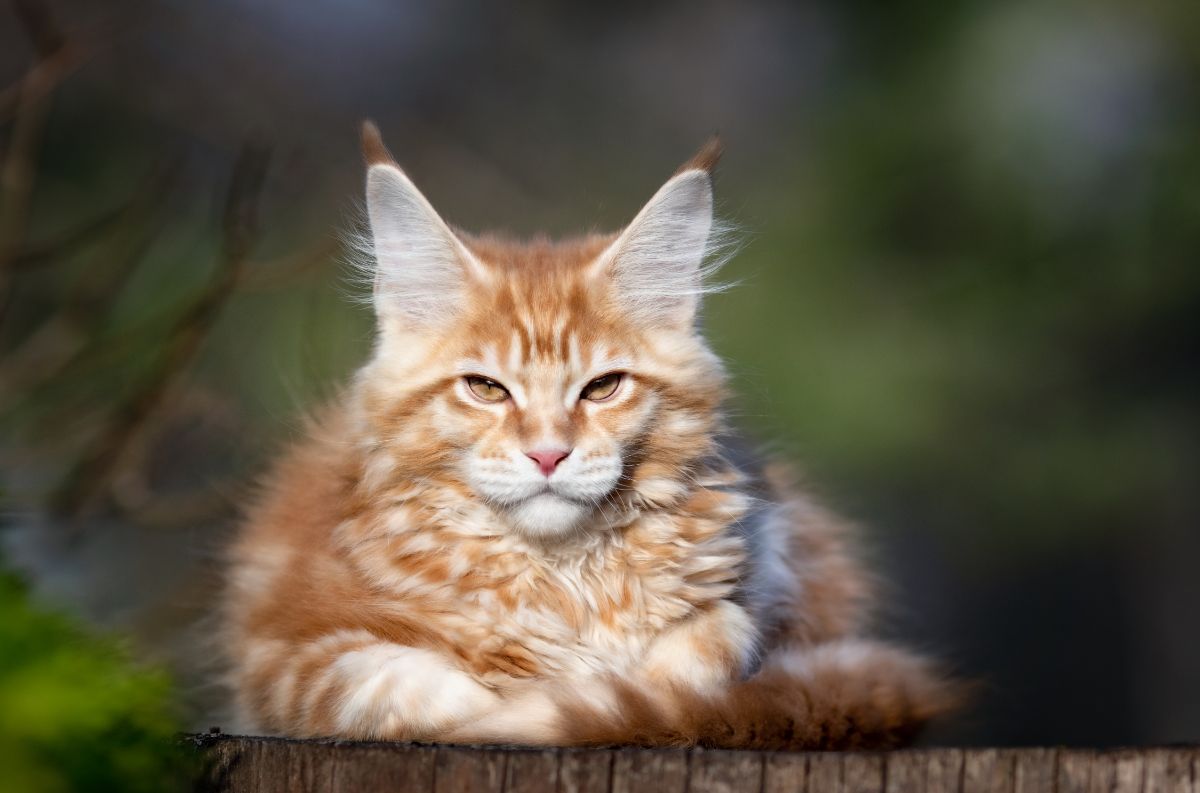 Cats become depressed just like humans. If their owner or someone close to them moves out, they may experience anxiety due to their connection to that person.
Moving to a new house is another reason. Your Maine Coon may be accustomed to the old house and end up depressed in the new one. They may show their disapproval of the new house by meowing constantly.
Also, if you spent ample time with your cat but had to change your work schedule, your cat senses your absence and may become depressed even if there's a pet sitter in the house.
You can cheer them up by spending more time playing with them and petting them.
Sexually Mature Maine Coons Tend To Meow
Male and female cats periodically meow when they reach sexual maturity at around six months. They also display other behaviors to indicate this stage.
Mature female cats go through the heat cycle every few weeks. During this time, they give loud and piercing meows accompanied by restlessness and positioning their body in a mating position.
Mature male cats become more vocal and spray urine to mark their territory and to notify females they're ready to mate. They may start wandering and aggressive behavior like fighting with other male cats.
If you want to stop the sexually-induced meows, you can spay the females and neuter the males.
A Maine Coon in Pain Will Meow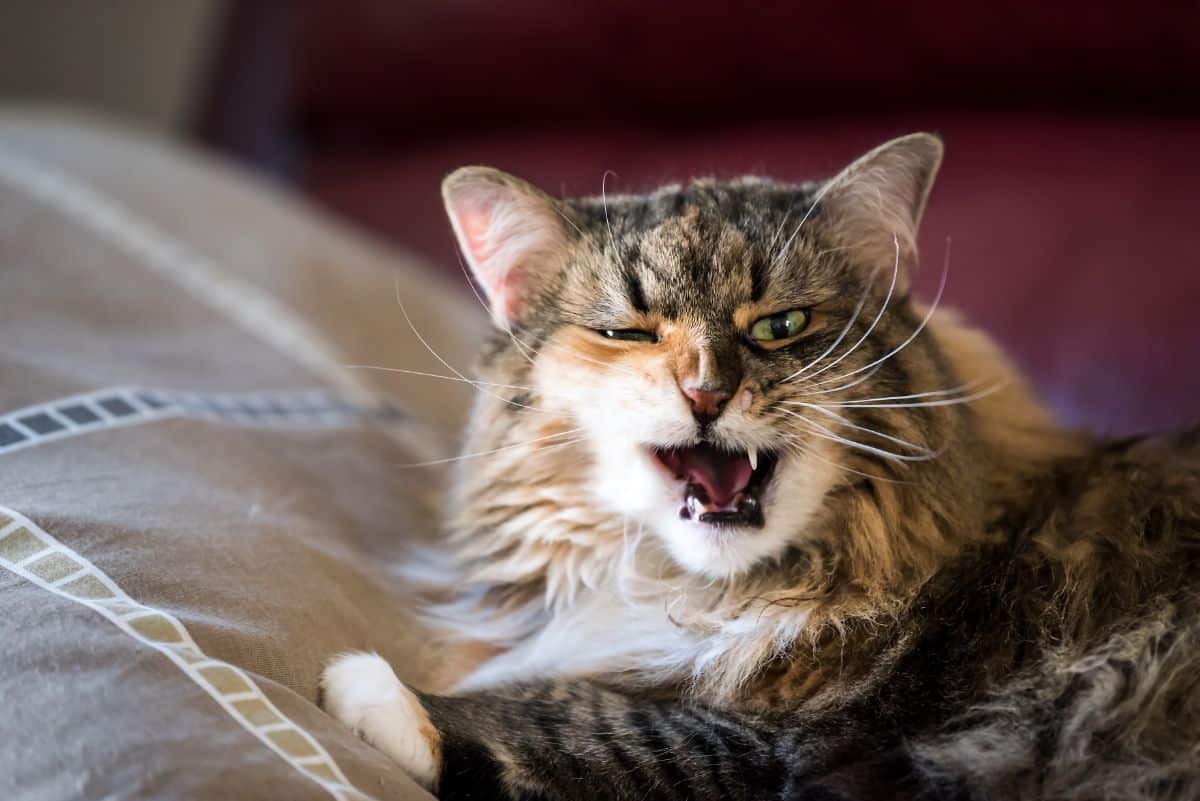 Cats refrain from showing pain to avoid appearing weak and attracting predators. Therefore, they will not vocalize their pain openly but will make meow sounds.
A change in meow behavior may indicate pain. Your cat may be suffering from arthritis, they may have jumped and twisted their foot, or they may have other problems like a stomach upset.
If you're not sure your Maine Coon's meow is caused by pain, you can look out for other signs such as:
Doesn't want to be touched
Inability to jump high places
Limping
Sleeping a lot
Loss of appetite
If meowing persists and you can't find the cause, take your feline to the vet for examination.
Your Cat Wants To Go Outside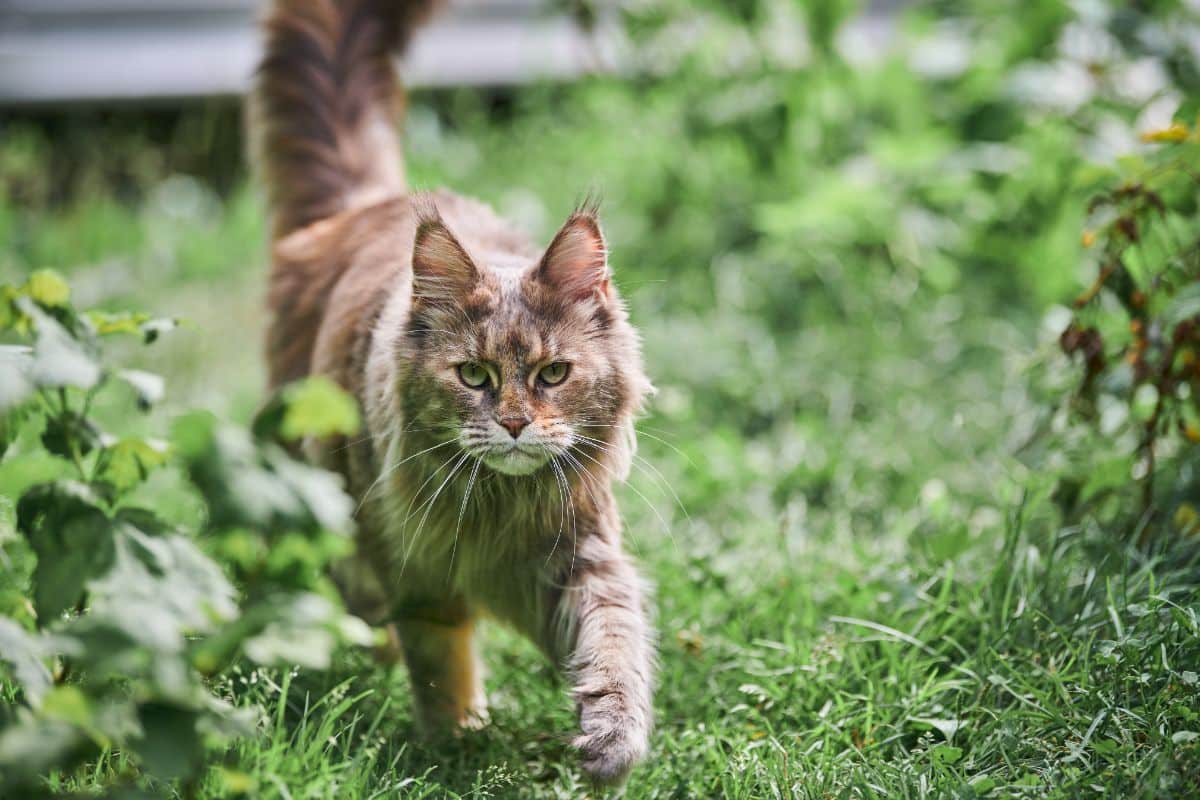 Although you may want to keep your cat indoors to avoid the risk of being injured outside or catching a disease, your cat still wants to be let out. That is where repeated meows come in.
A cat that wants outdoor adventure will probably meow while standing at the door or window. If you're training your cat to stay indoors, you may have to deal with this until the cat gets used to it.
However, if you periodically want to let your cat outside, you can install a microchip cat flap on the door to control your cat's movement. You won't have to keep opening the door.
Is Your Maine Coon Meowing a Lot?
Although Maine Coons don't meow as much as other cats, they still do when something bothers them.
It may be for simple reasons such as boredom or bigger problems such as being in pain. If the meows are caused by boredom, give the cat toys and other activities to provide stimulation.
Some causes of meowing may require a vet's intervention. If your Maine Coon meows because it's in heat, you may have to take it to the vet to have it spayed. A cat meowing in pain will also require a vet's attention.