Maine Coon cats are some of the best cats for pet owners who want an independent companion who will also adore cuddles, rubs, and love. Maine Coon cats are famous for their dog-like qualities, making them ideal for couples who can't decide between cats and dogs.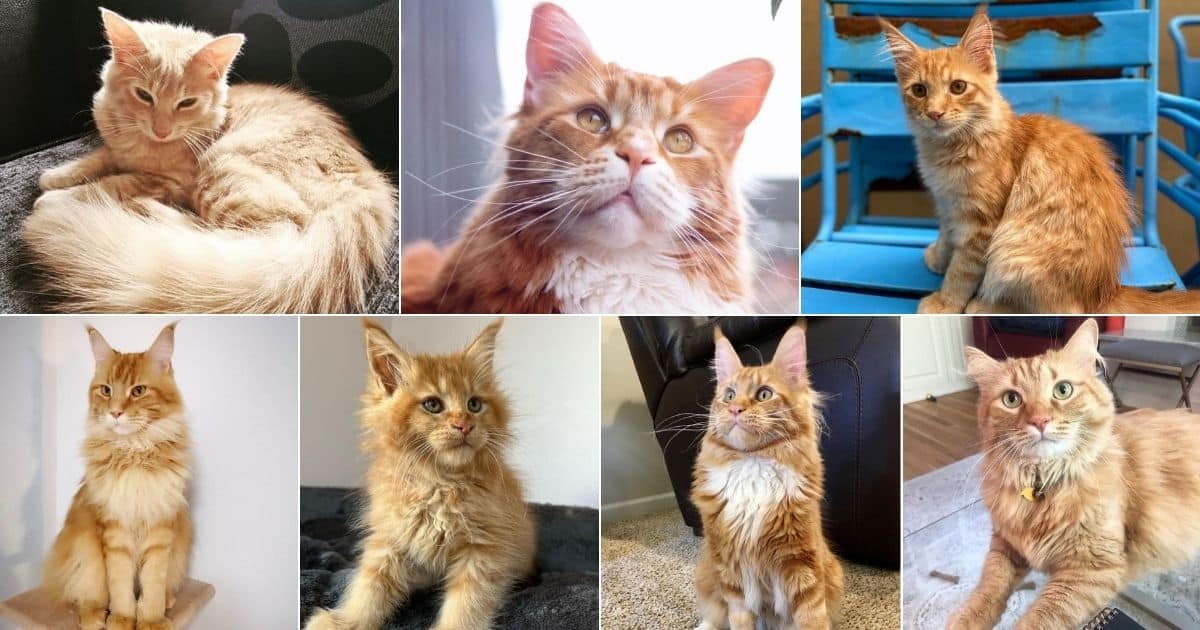 Although a Maine Coon might act like a dog, they are still cats who value their independence and free time. However, these cats might follow you around, lay in your lap, and thrive on playtime with those they love.
Maine Coons come in many different colors, including a stunning ginger tone. Read on to learn about some of the most famous and heart-warming baby ginger Maine Coon cats on the internet.
Jump to:
1. Boris The Ginger Coon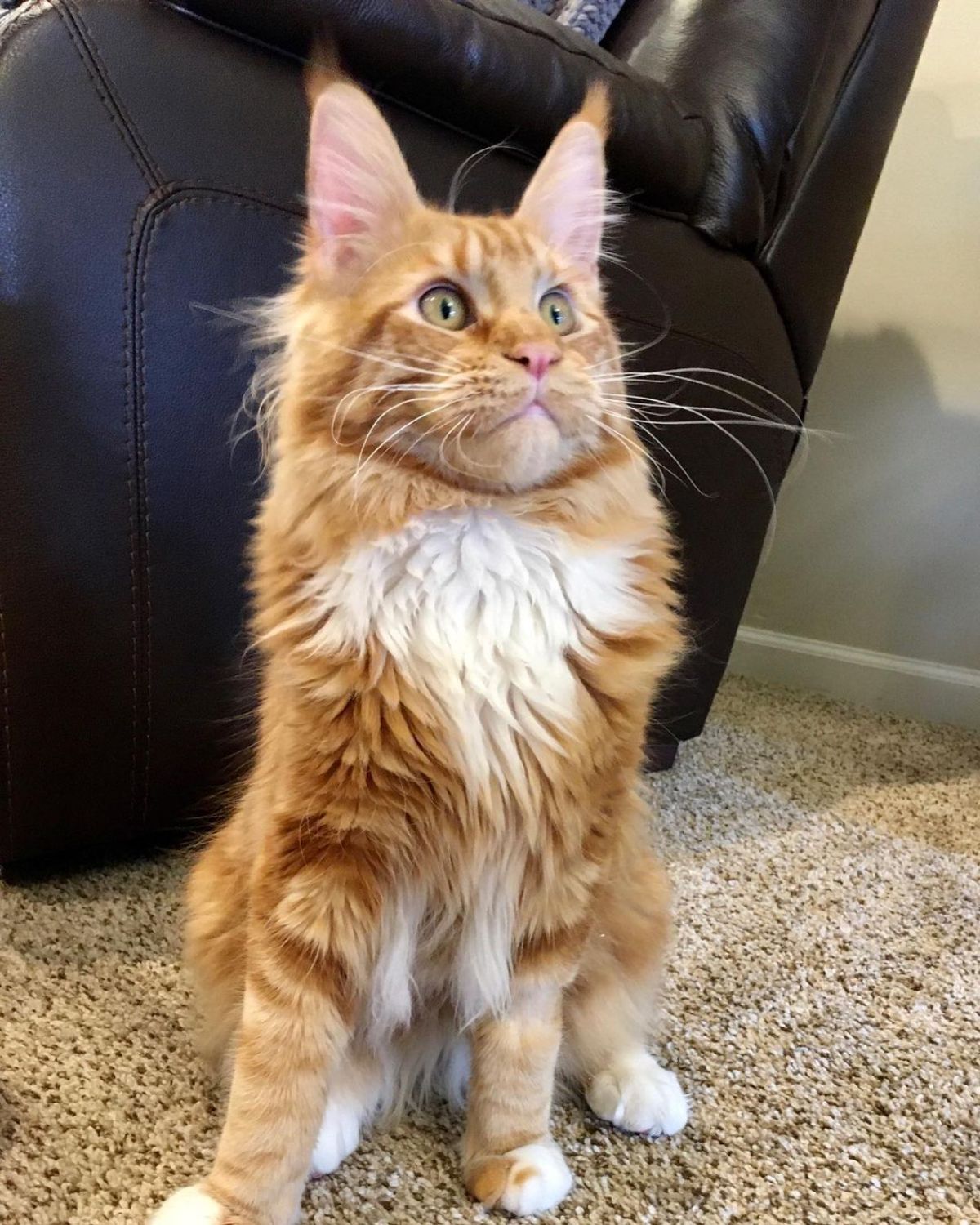 Boris The Ginger Coon is a ginger Maine Coon cat who is all grown up now, but his owner will post throwback photos to his kitten days. This cat has a stunning mixture of brown, orange, and white in his coat, complete with stripes and pointed ears that make him look equally mischievous and innocent.
Boris has a white underbelly with a white patch on his chest and adores staring out the window and watching as others pass by his house.
2. Buster The Maine Coon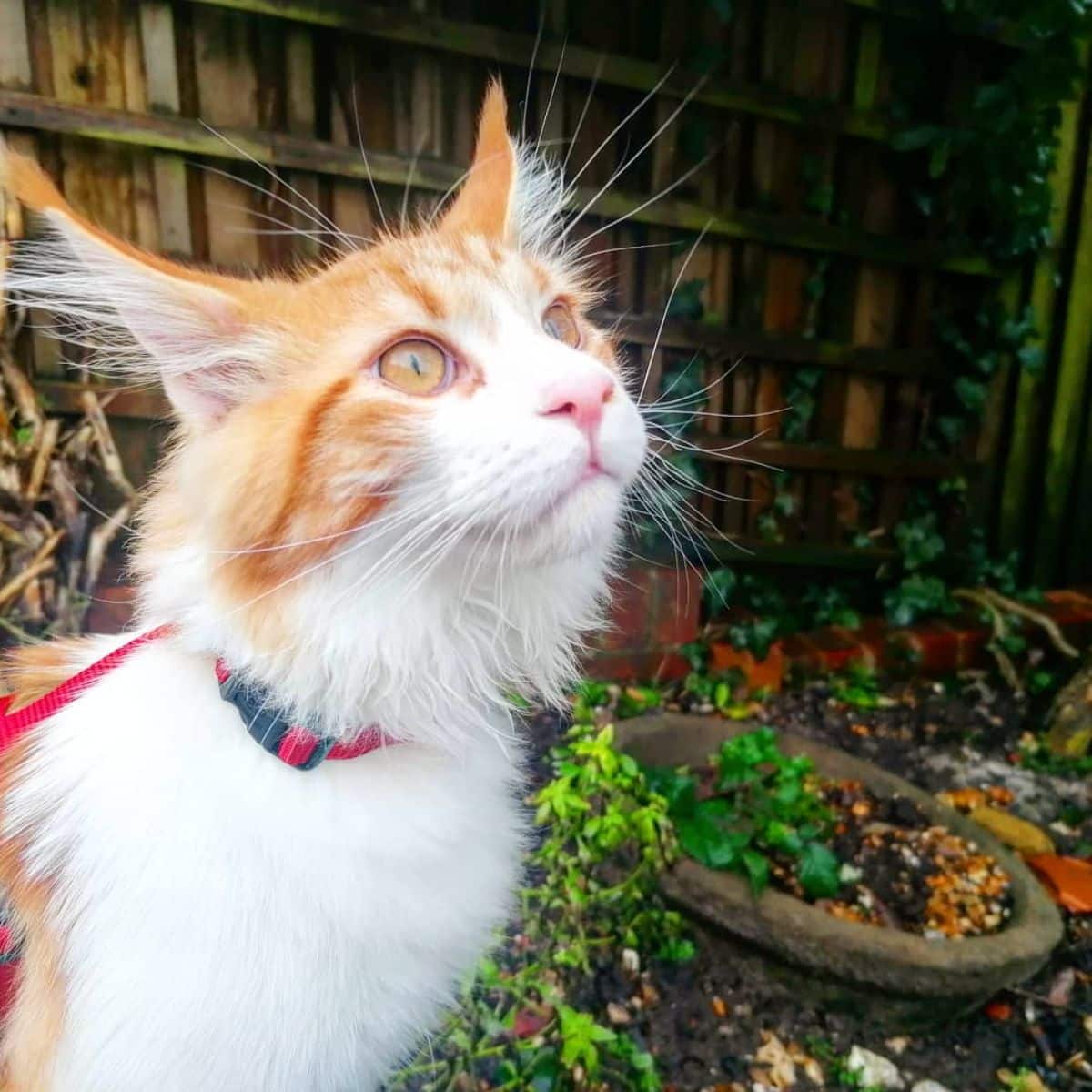 Buster The Maine Coon is an orange and white Maine Coon located in Oxfordshire, England. This cat is another full-grown Maine Coon who has no shortage of kitten pictures on his official Instagram account.
Buster learned early on how to behave outside and loves going for walks. This cat has a lot of white hair on his body, but the orange portions run the show, making an appearance on his face, ears, and back. The pattern of white and ginger tones on Buster's face makes it look like he's wearing a mask!
3. Chakacoon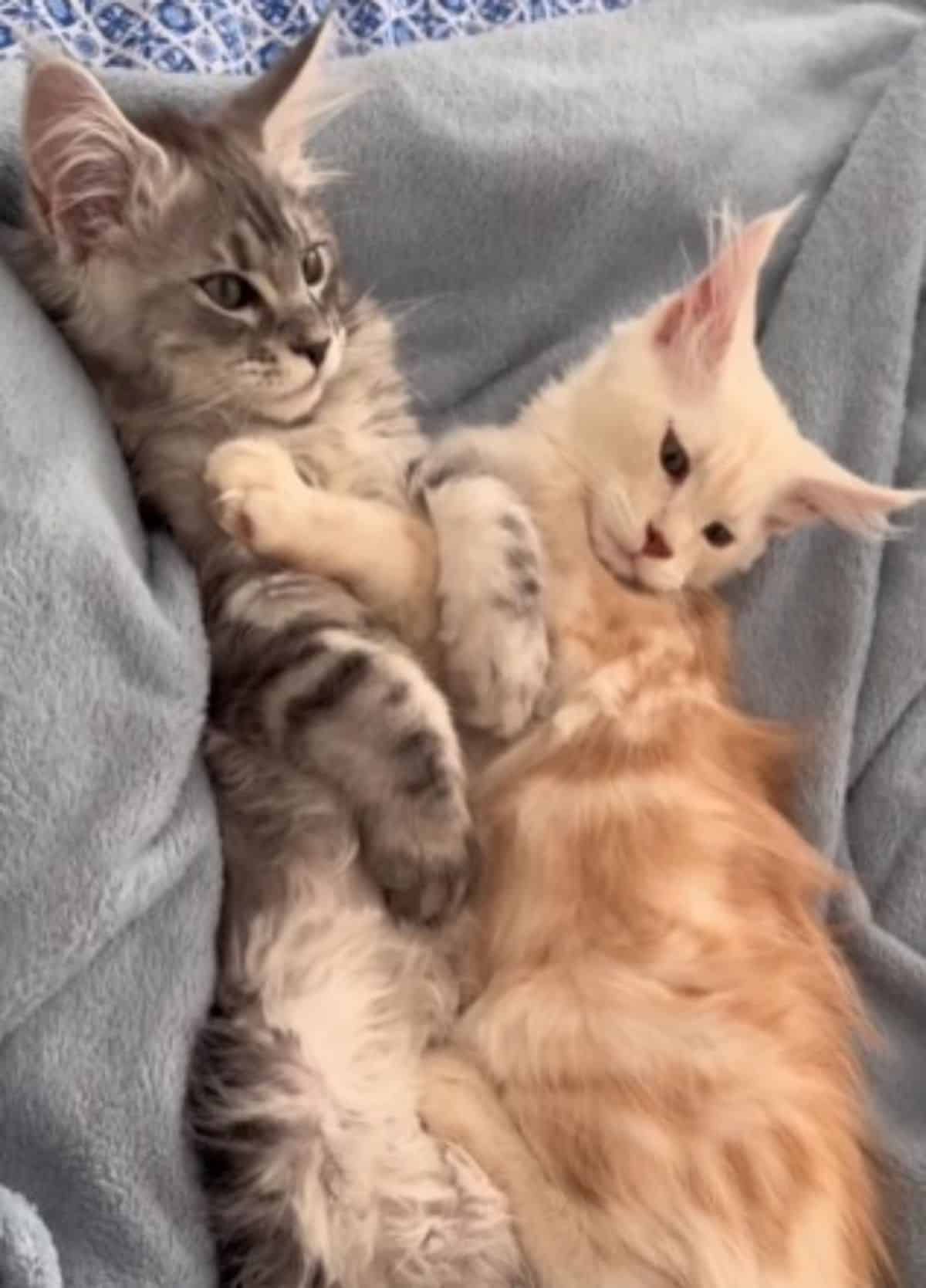 Chakacoon is a cattery located in the United States that breeds cats for others in the area and beyond. This location has an Instagram account where they showcase all their stunning Maine Coon kittens for sale, including several baby ginger Maine Coons who have been born in their facility.
These cats are well-fed and taken care of. Additionally, Chakacoon loves to post videos and photos of their ginger Maine Coon kittens cuddling or playing with other cats in their facility.
4. Omar The Maine Coon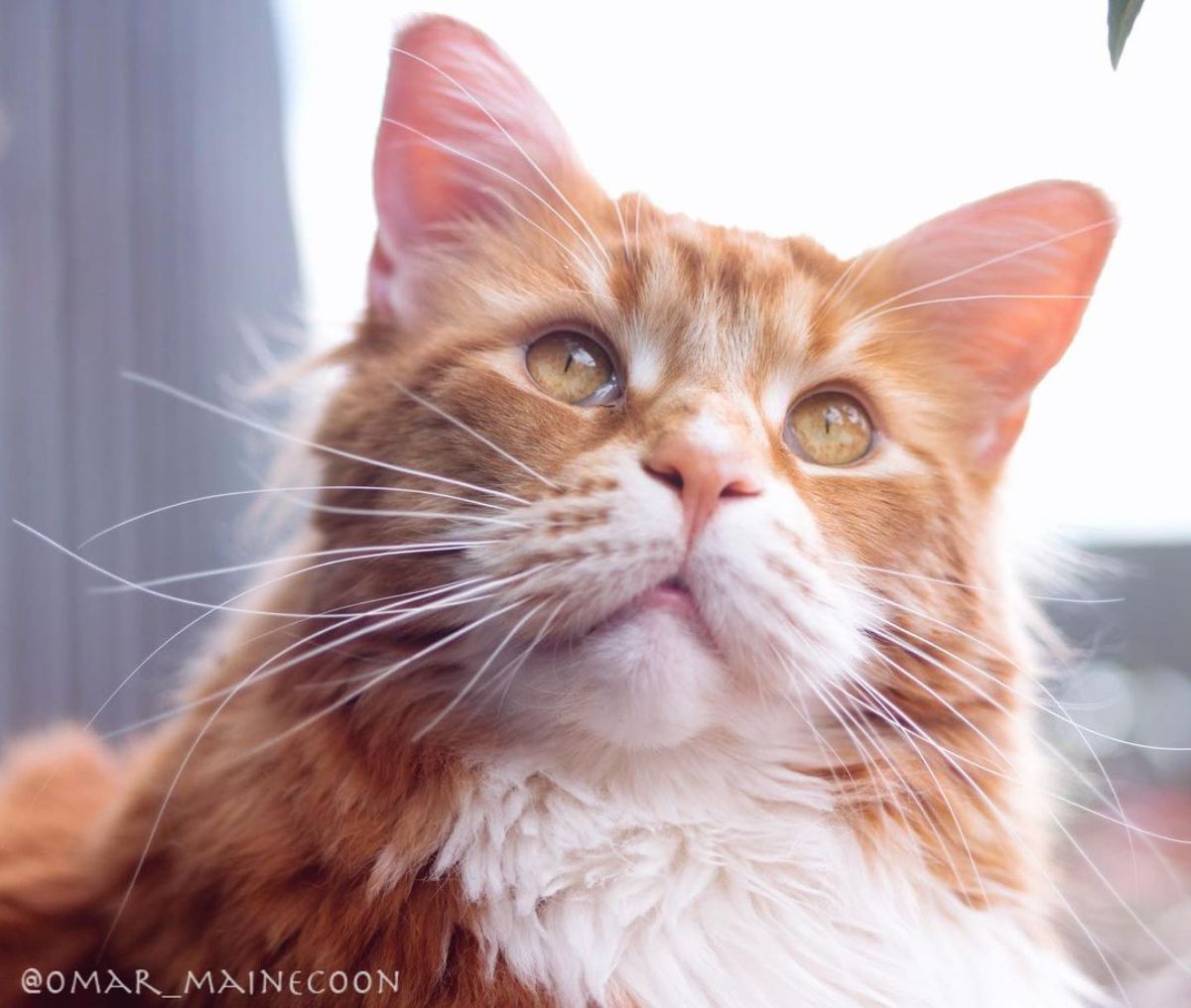 Omar The Maine Coon is a cat living in Melbourne, Australia, with a whole family, including a baby and two dogs. This Maine Coon cat may be all grown up now, but his kitten days are recorded through an Instagram account run by his owner.
Omar The Maine Coon is almost entirely ginger tones, but he has patches of white hair on his chest, underbelly, and face. This cat adores playtime, going outside, and cuddling with family members.
5. GiantAngels Kittens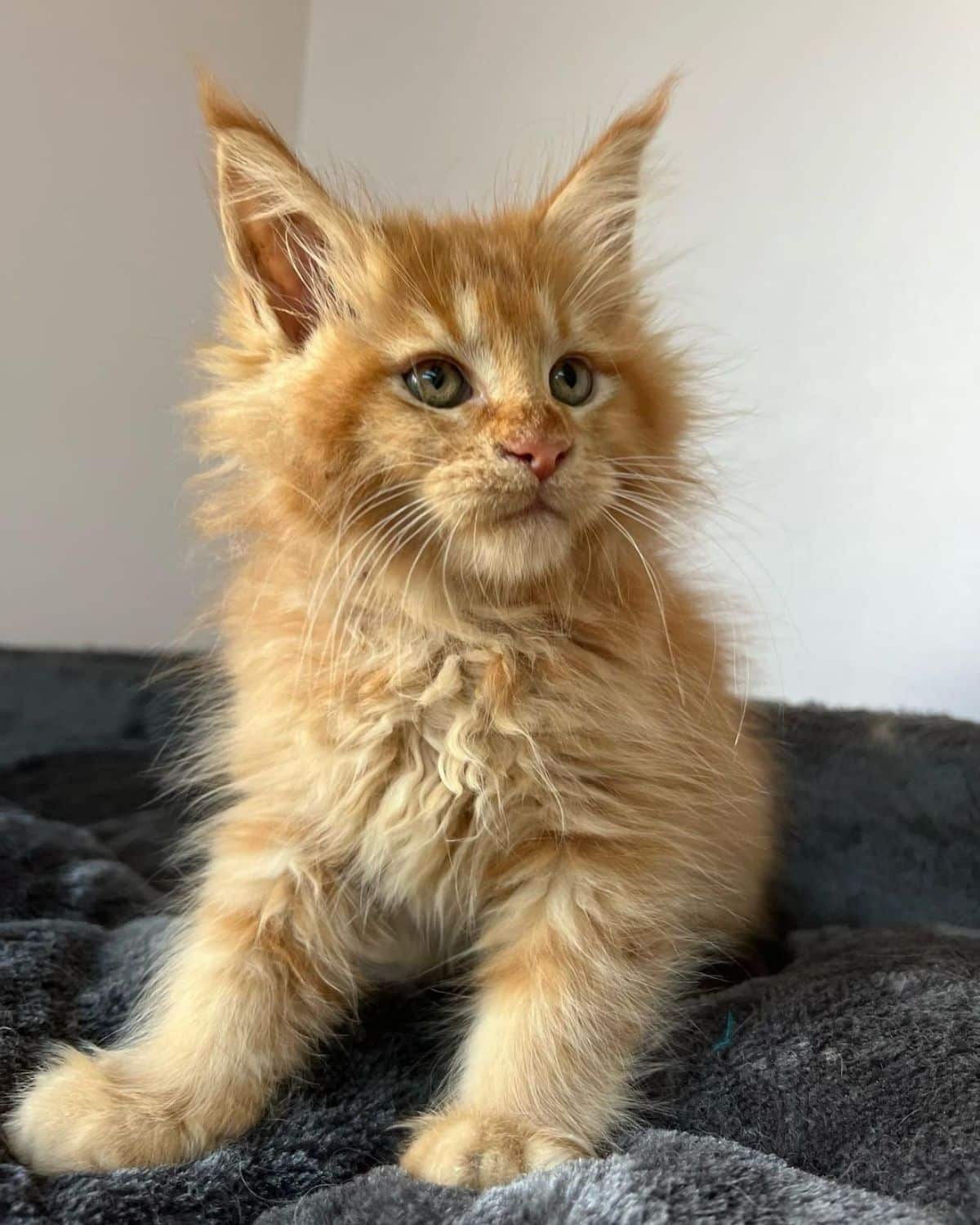 GiantAngels is a cattery in the United Kingdom that sells Maine Coon kittens to people in the area. This cattery is always posting videos and photos of the kittens in their arsenal, letting everyone get a good look at the stunning array of colors each cat has.
GiantAngels Kittens will be black, ginger, brown, and white. There are plenty of ginger kittens available for adoption via GiantAngels kittens and photos to fawn over.
6. Geralt The Maine Coon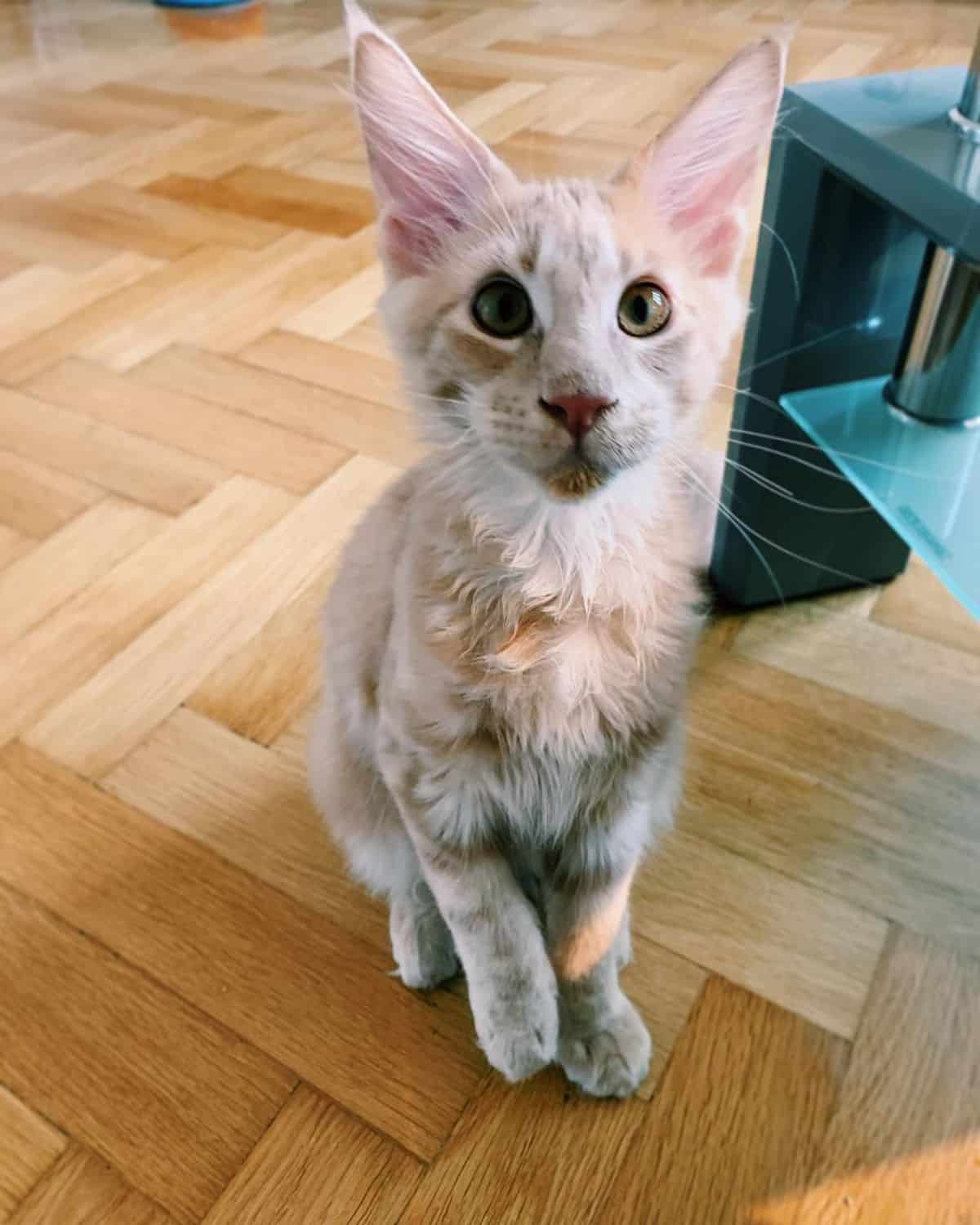 Geralt The Maine Coon is a stunning pale ginger Maine Coon living in Italy with a Czech-Russian family. This cat adores food and playtime. You can find photos and videos of Geralt relaxing, playing, and experiencing the outdoors on his official Instagram.
This cat is a pale ginger color with long, pointy ears that make him look wolfish. Geralt also has a set of stripes going down his two front arms and belly, alternating the ginger tones in his coat. Geralt may be growing fast, but photos of his kittenhood are always available to adore online.
7. Amber The Ginger Maine Coon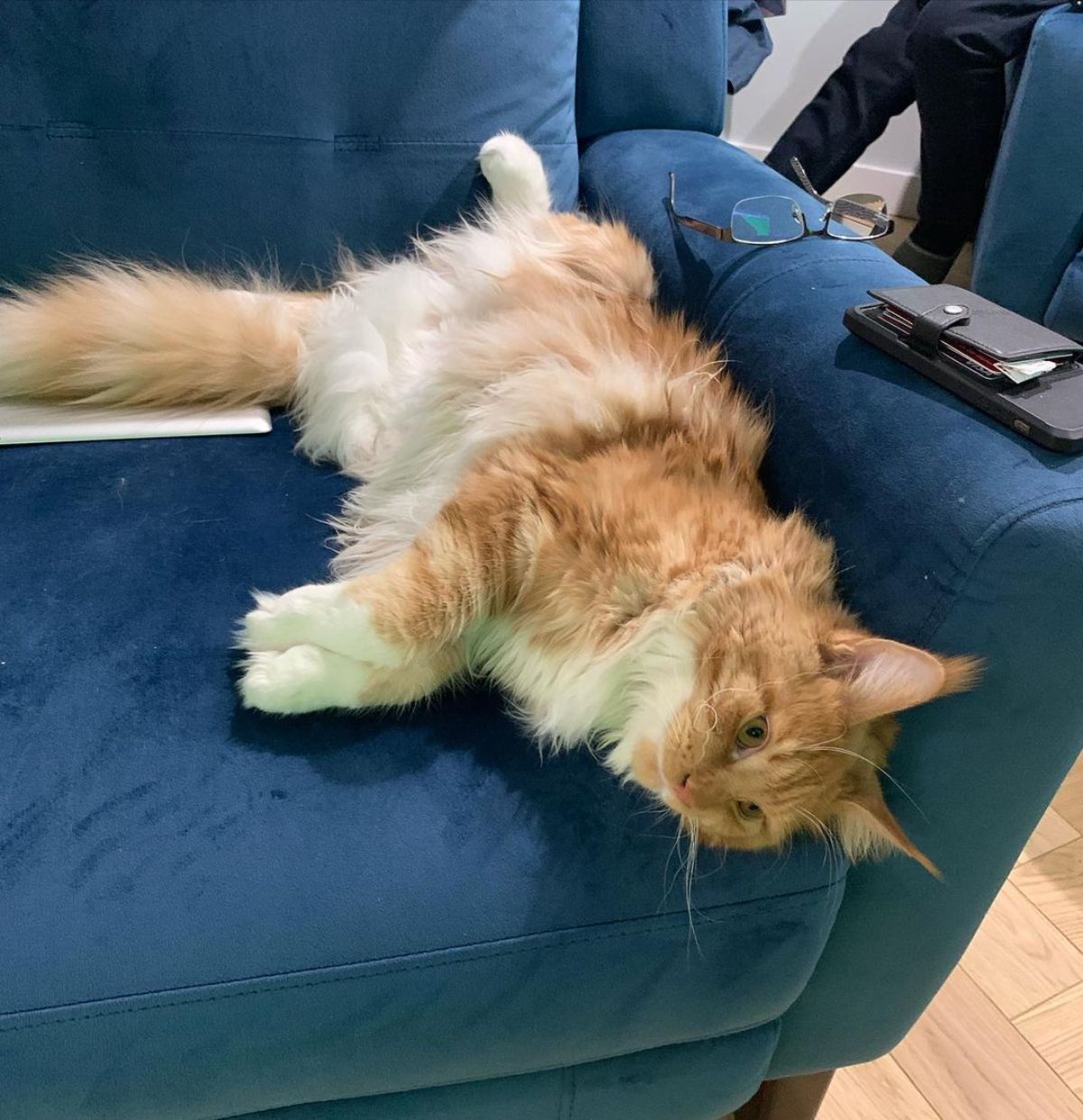 Amber The Ginger Maine Coon is a stunning ginger cat who has a small following on Instagram. This cat adores relaxation and playing with any number of toys she can get her hands on. When bored, Amber may also start to play with her owner's body parts and limbs, hide away in the blankets or investigate new home decor.
Although Amber is grown up now, she certainly had some stunning baby months, lounging around the couch and enjoying relaxation on play mats and cat towers.
8. Nala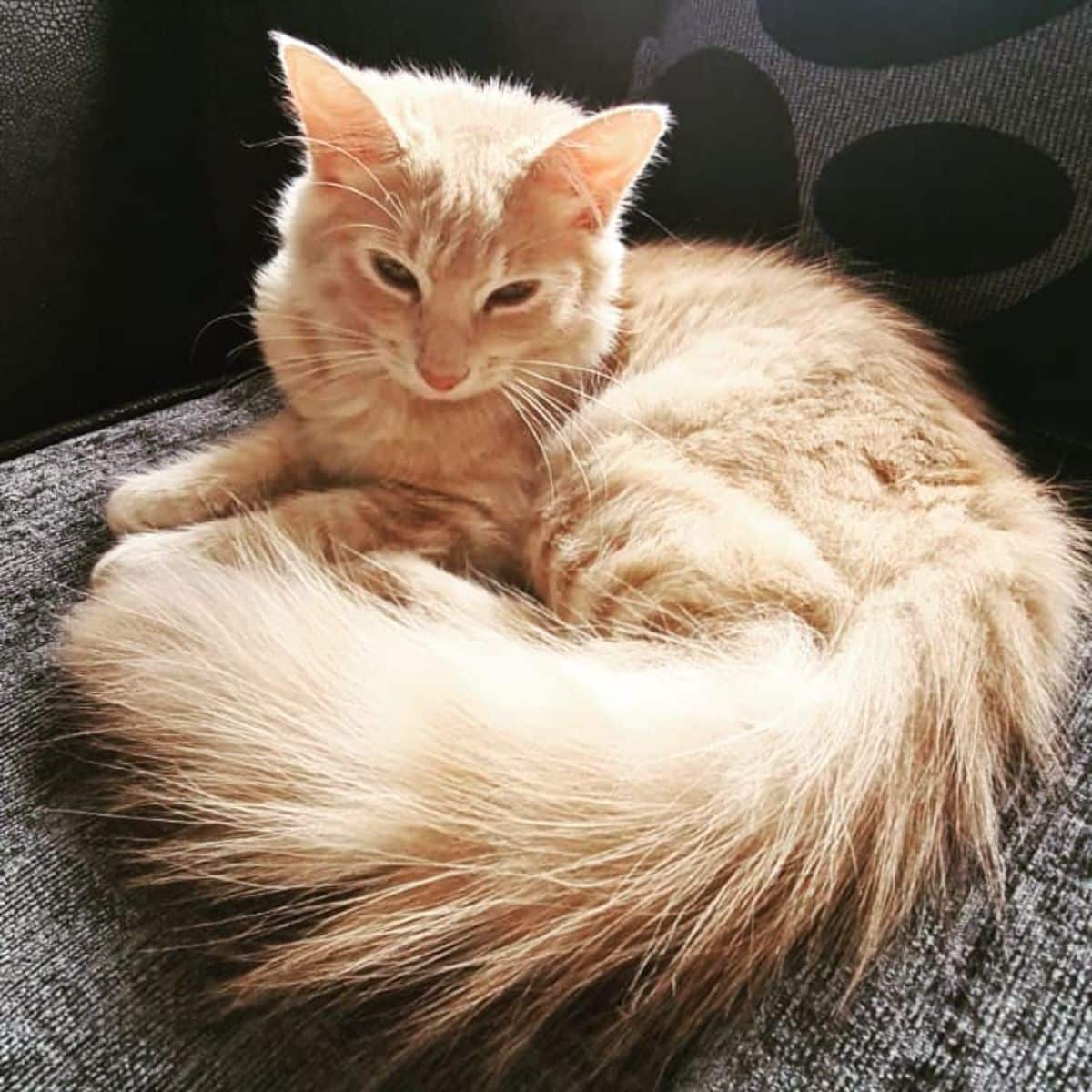 Named after the famous lion king heroine, Nala is a ginger Maine Coon with a small Instagram following. This ginger Maine Coon cat adores playtime, going for walks with her owner, and spending time relaxing anywhere she can find.
Nala is a precious kitten who is still learning what she likes and doesn't like. However, she's always ready for an adventure. Additionally, this cat has stunning green eyes that are likely to capture the attention of everyone she meets.
9. Winston The Maine Coon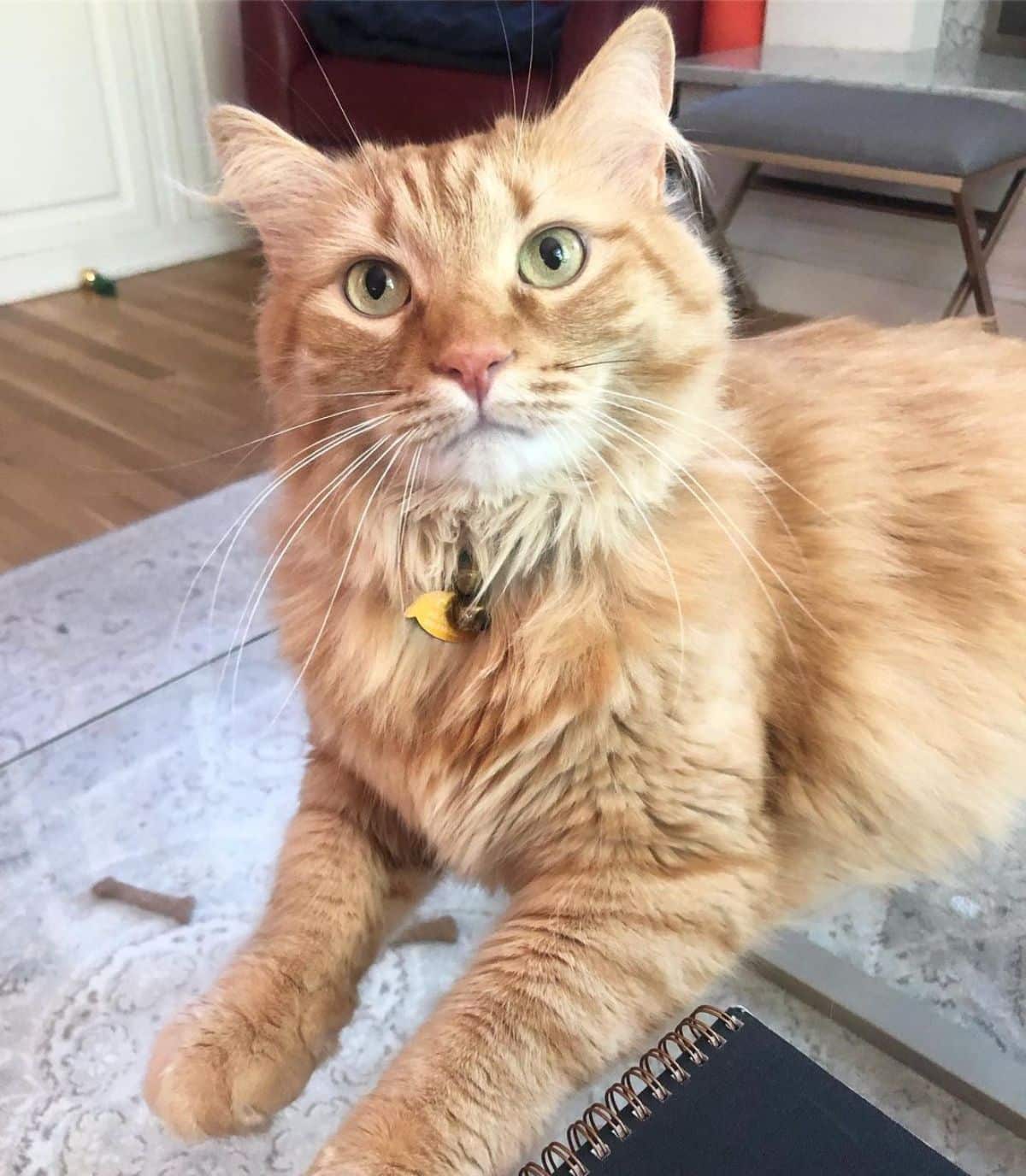 Winston The Maine Coon cat is part of an Instagram account that covers the comings and goings of two stunning animals in one home. Winston lives with a Pomeranian with the same ginger tones as him, and the two get along perfectly.
Winston is a playful Maine Coon kitten with ginger tones all over his body that will have you coming back again and again to browse.
10. Bonny The Maine Coon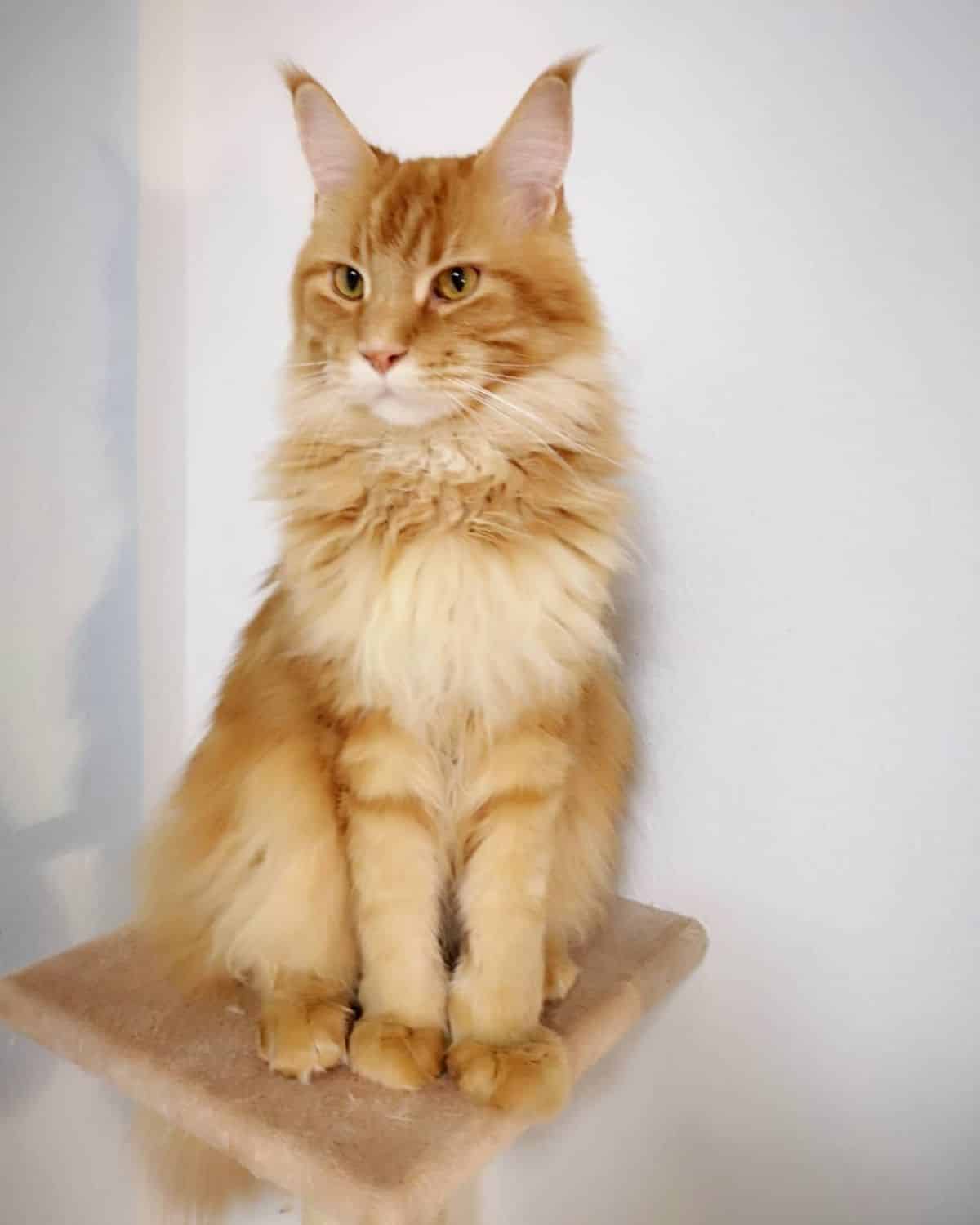 Bonny is a stunning Maine Coon cat with orange shades all over his body. Even the white patches of his body are tinted with an orange color, making him a truly captivating cat to watch. Bonny has a small Instagram following who adore looking at him and enjoy commenting on his regal and elegant stature.
Bonny is an absolute cutie, and it's no wonder he's getting such a following! Regular followers will be captivated by his bright eyes and charming poses.
11. Barry The Ginger Maine Coon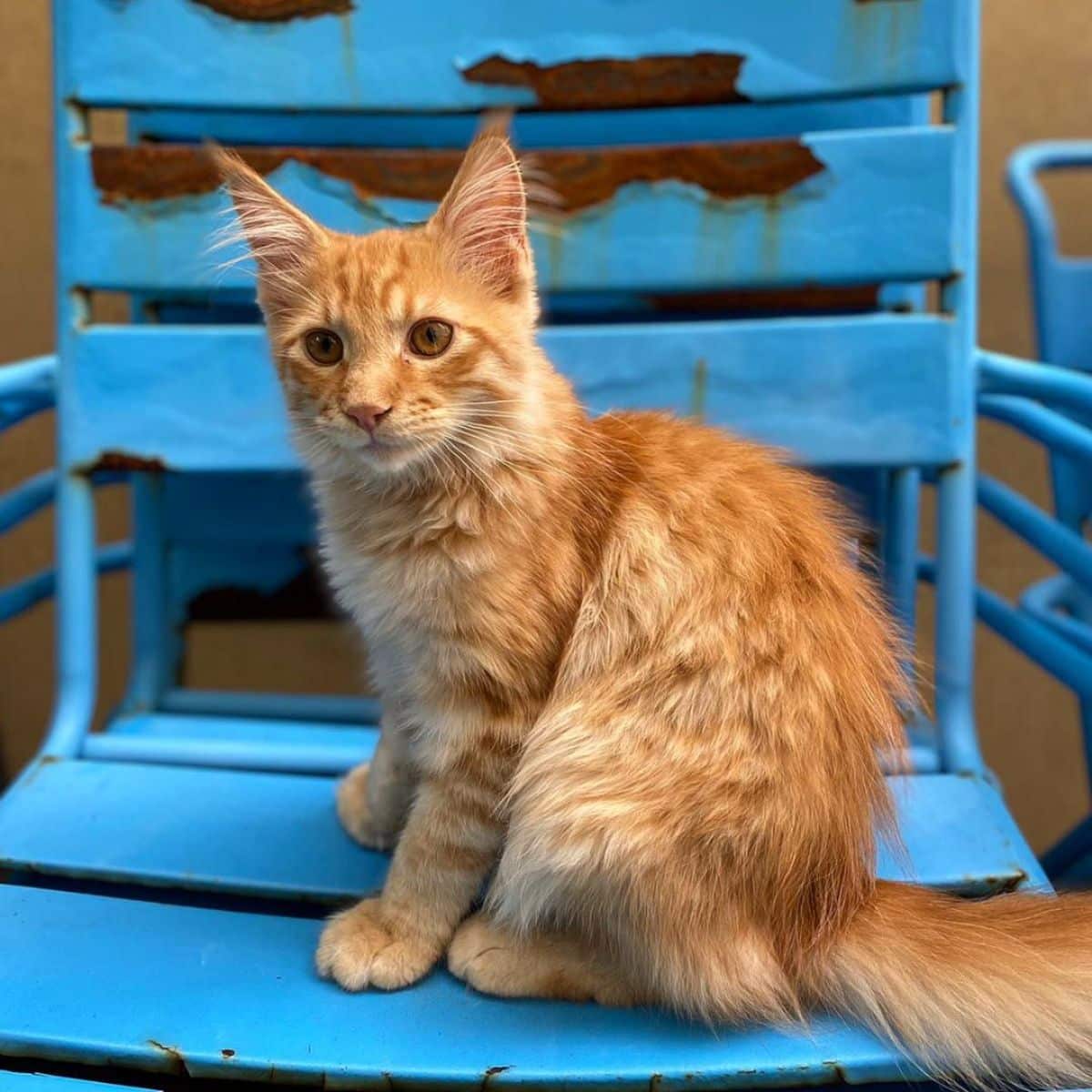 Barry The Ginger Maine Coon is a ginger Maine Coon kitten with ginger stripes all over his body, giving him a regal look. This cat lives in Amsterdam in the Netherlands and enjoys going outside, playing, and getting love from his owners.
Barry is still building his following, and his owners are excited to show everyone how Barry develops.
Final Thoughts
Maine Coon cats come in a bunch of colors, including brown, black, white, and ginger. Ginger Maine Coons may feel a little rare, but the internet is chock full of heartwarming pictures of baby ginger Maine Coon cats for you to ooh and aah over.
These baby ginger Maine Coon cats are only some of the stunning cats you can find online and inspire millions daily to get Maine Coon cats of their own.