Maine Coons are one of the most popular breeds in America. With their immense size, lovely fur, and lovable temperaments. Maine Coons are known for their beautiful fur, from rare to common.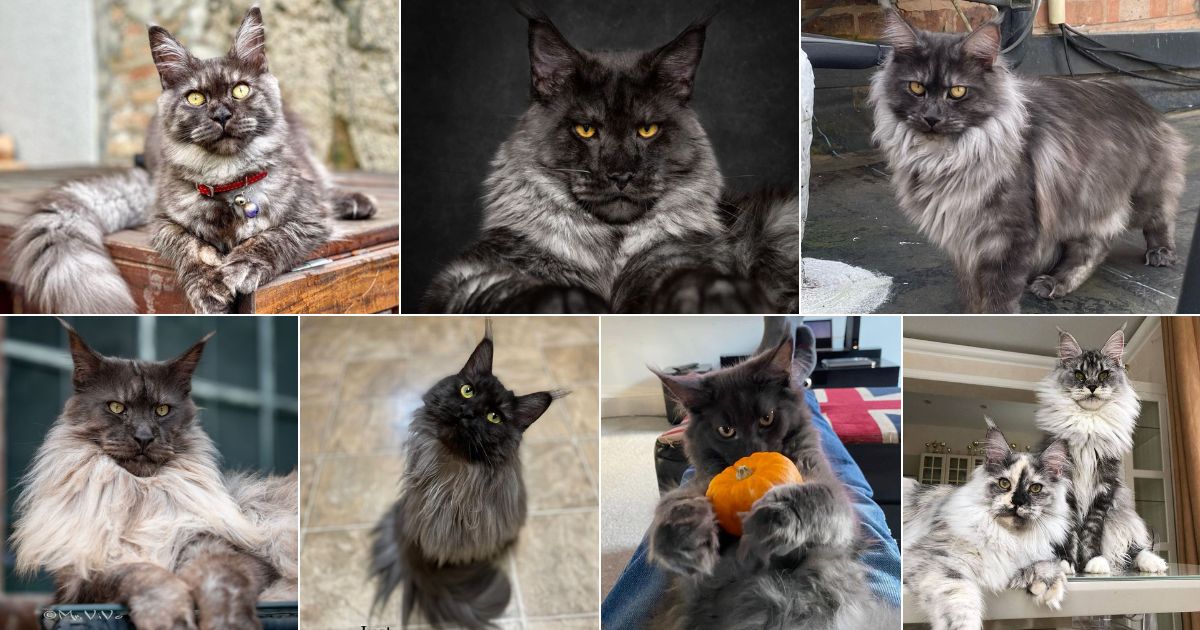 However, one of the rare colors of Maine Coon cats is black smoke. Here are 17 of the most beautiful black smoke Maine Coon cats on the internet.
Jump to:
1. This Christmas Miracle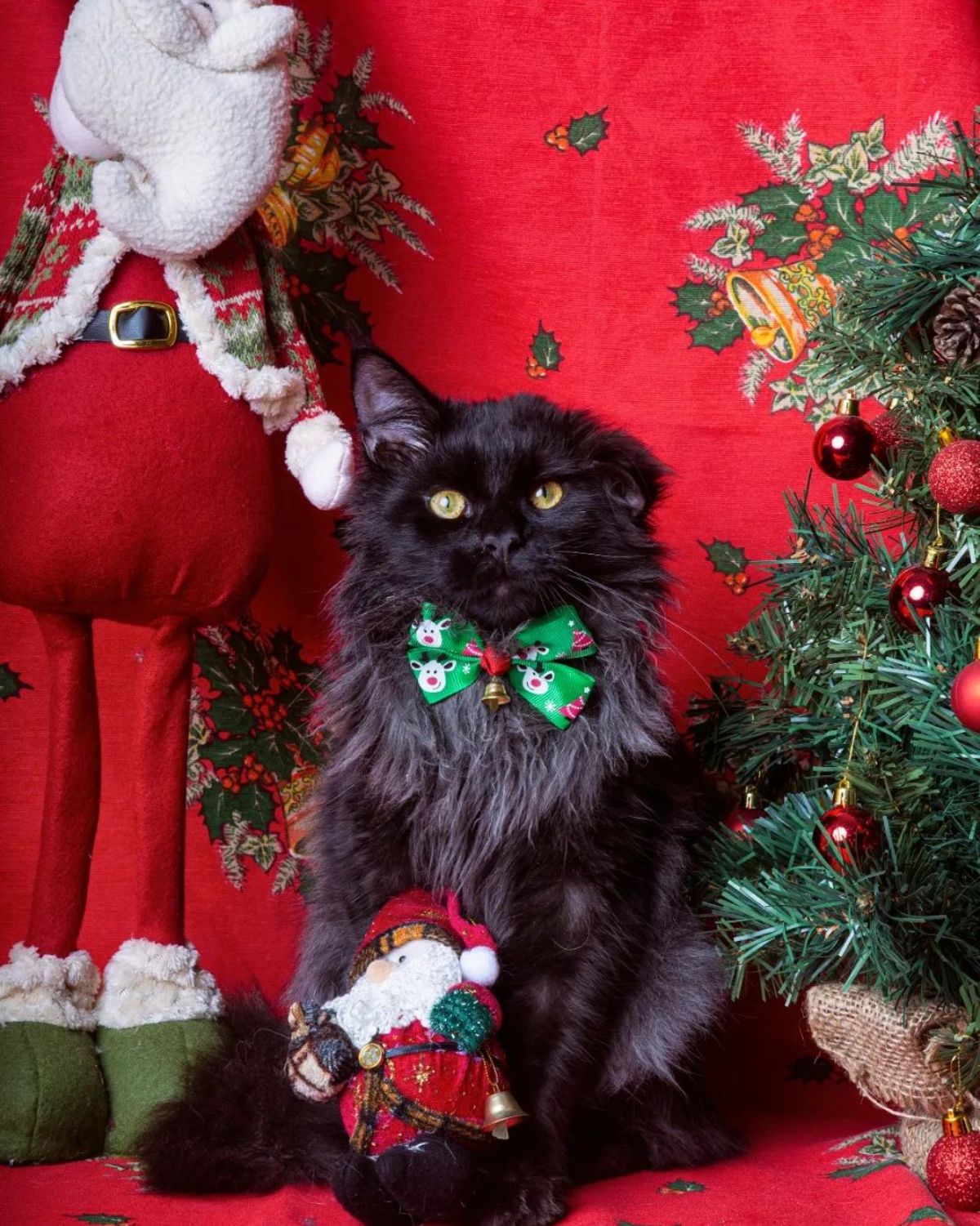 Like most Maine Coon cats, this little guy is adorable and has lovely fur. On top of that, he's all decked out for Christmas (even though he might be eyeing the tree a little too closely). His black smoke fur is especially dark, with more black than gray coloring throughout. Nevertheless, this black smoke is an adorable way to start the list.
2. Luna the Maine Coon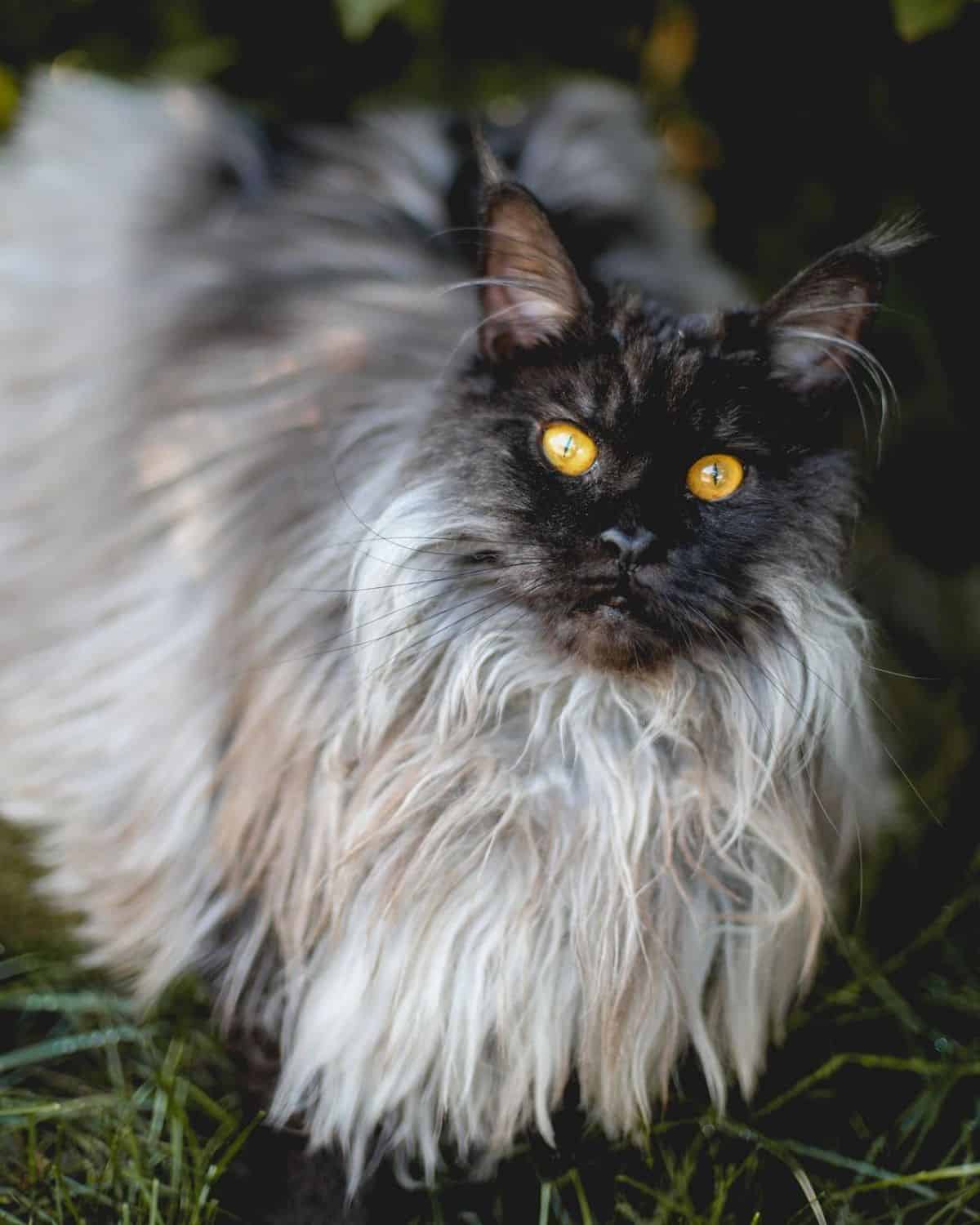 Luna is a perfect example of a black smoke Maine Coon. She has a black and gray smokey appearance and stunning orange eyes. Most of Luna's gray is concentrated on her chest and stomach, while her paws and ears are darker blacks. She's beautiful, and we love her.
3. This Pumpkin Loving Fellow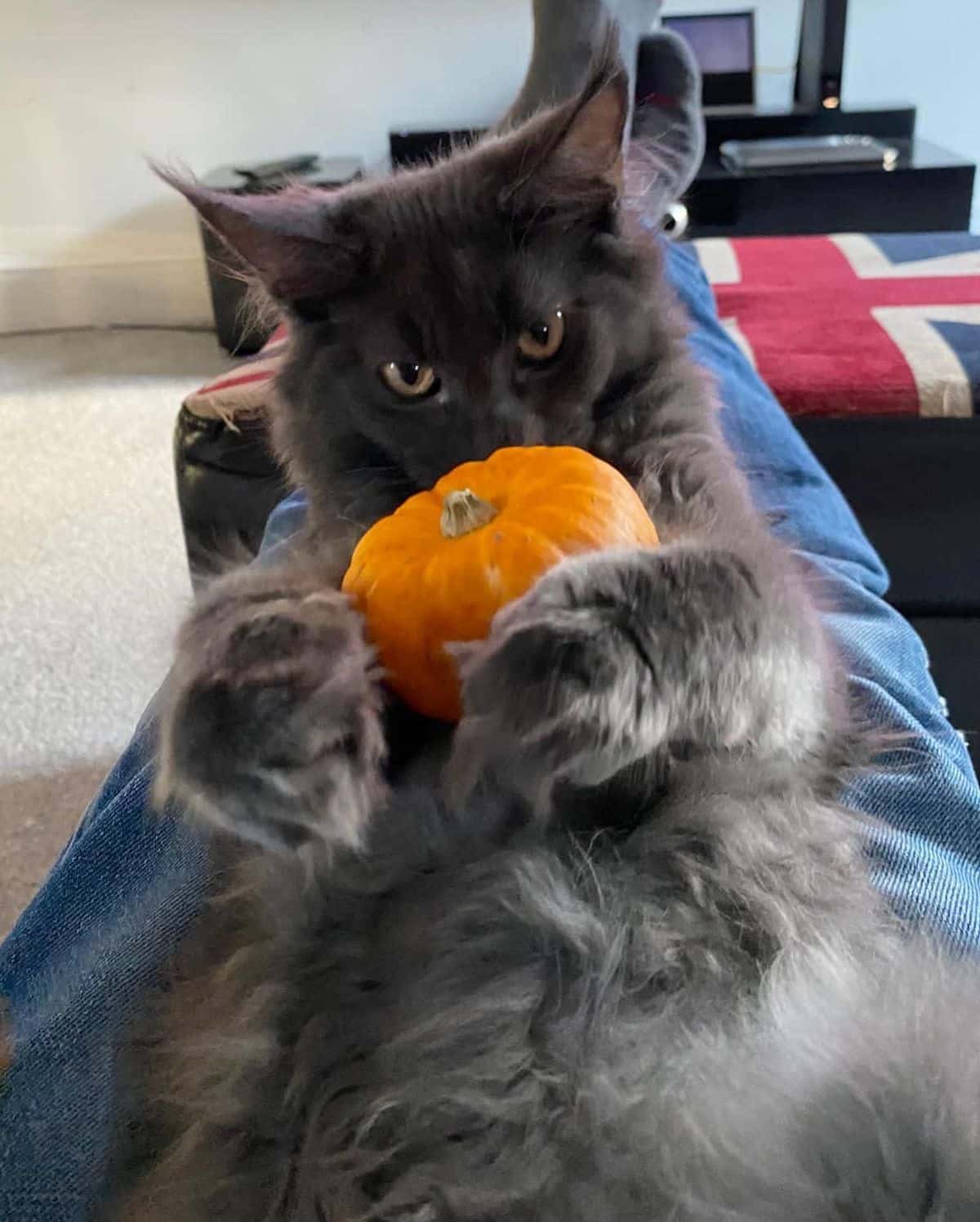 One of the many cats of the Black Smoke Cattery, this sweet cat is an excellent example of a black smoke Maine Coon. The gray and black tints are beautiful and match the sweet expression of this fellow as he plays with his pumpkin.
4. Bailey the Black Smoke Maine Coon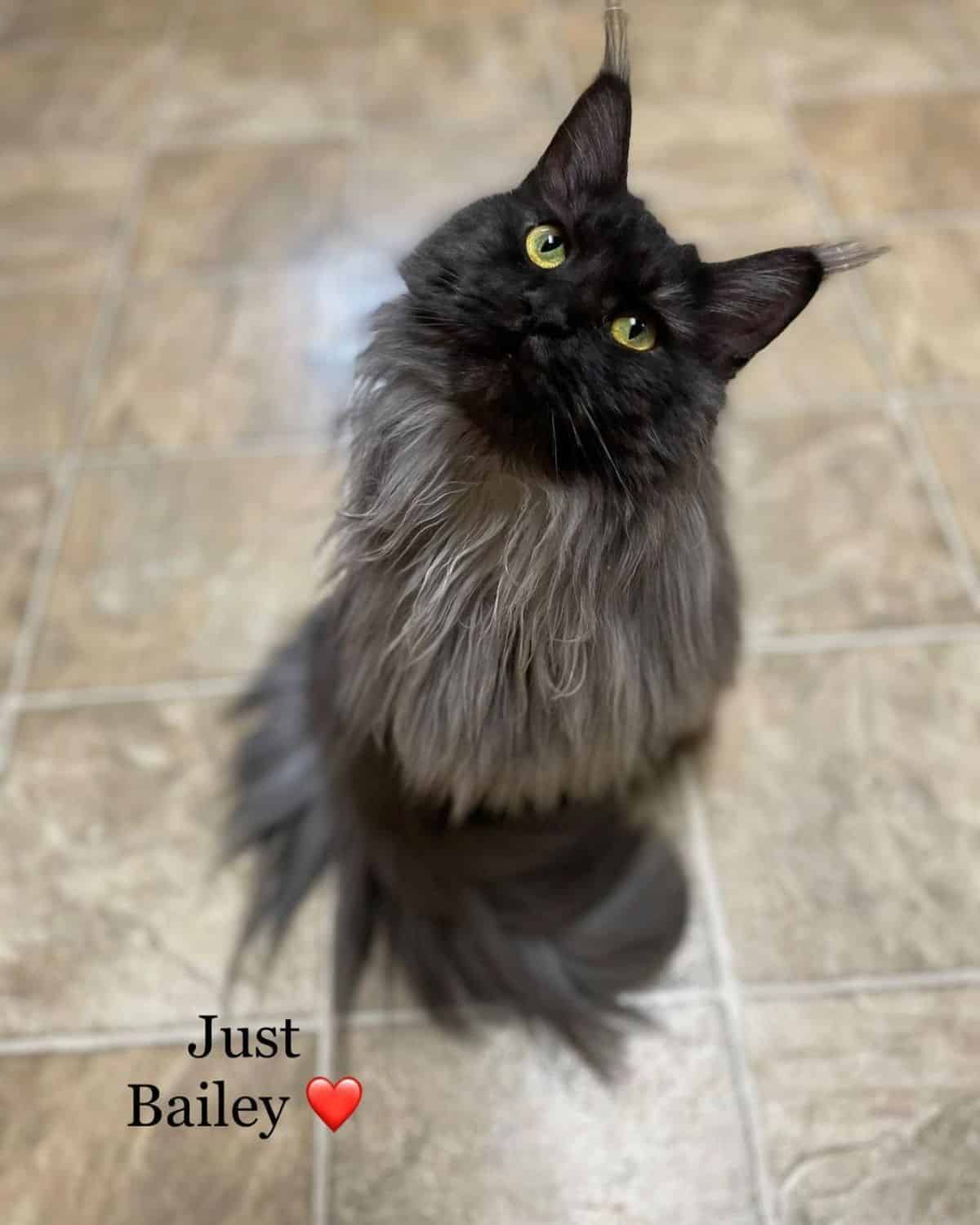 Clearly loved by her owners, Bailey is a lovely black smoke Maine Coon who lives with her two fur siblings. All three of them share an Instagram account, but Bailey is the only black smoke in the group. It's hard being so beautiful, but she manages it with grace (and treats, of course).
5. This Counter Surfer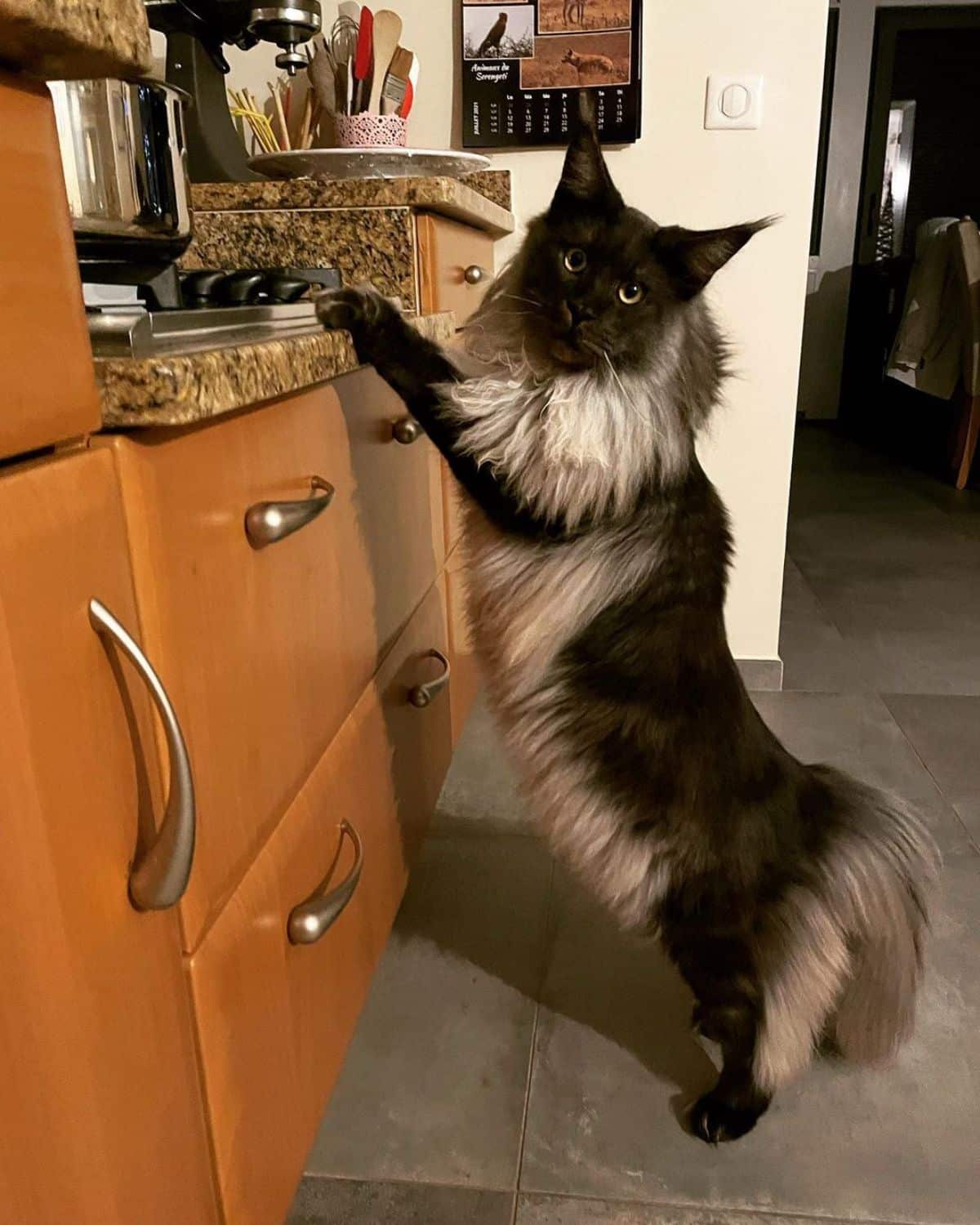 Maine Coons are large cats and surprisingly limber. This beautiful black smoke Maine Coon is big enough to reach the counter (without needing to climb or jump). In this position, you can see the entirety of his fur and the black smoke pattern. He's beautiful to look at, but watch out for your snacks!
6. These Maine Coon Sisters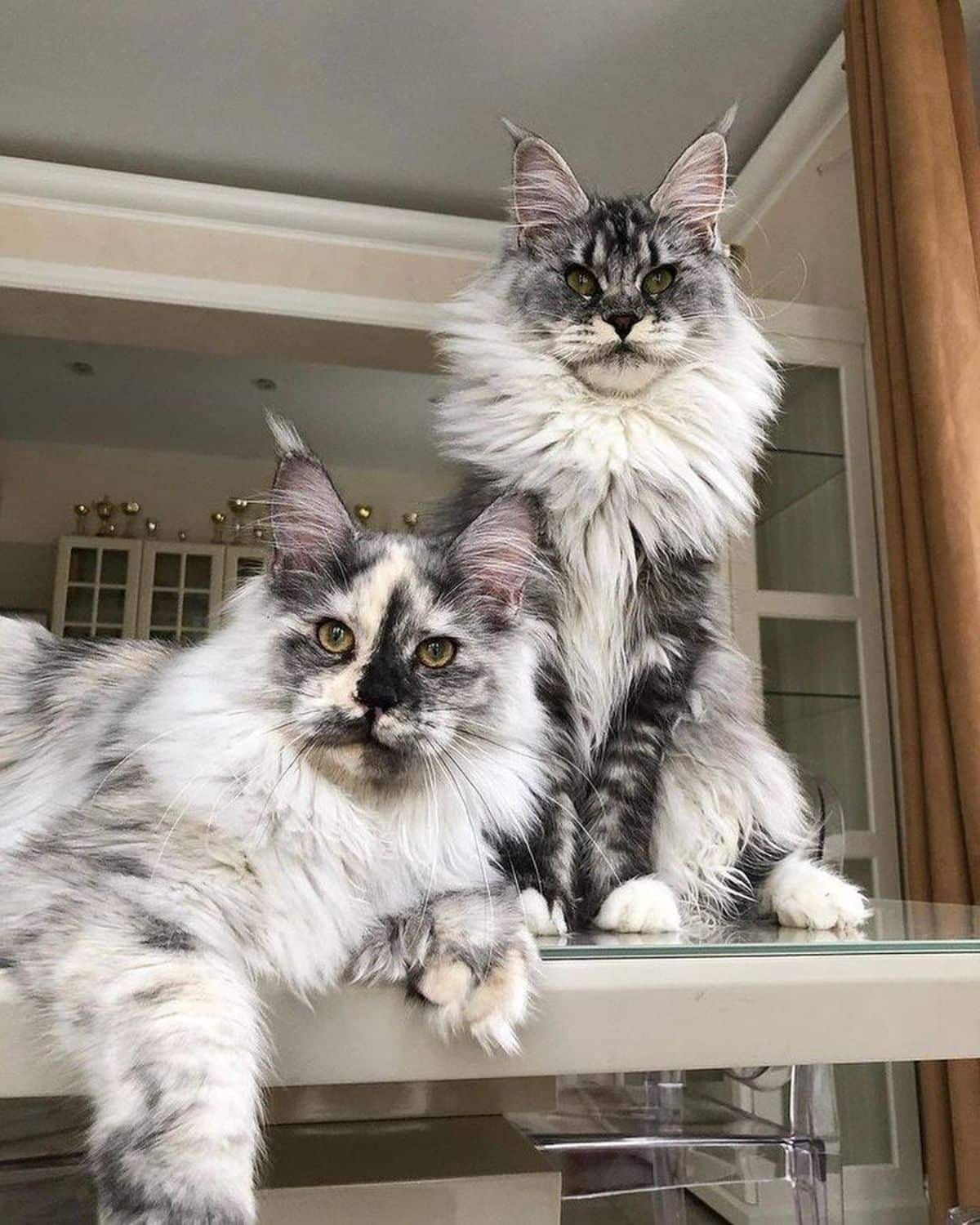 These lovely cats are unique in their coloring, even in the black smoke community. They have more white than gray but are still within the color pattern. These girls are stunning, especially when seated next to each other. Their dark legs and faces make it clear that they are black smoke cats, even with their lighter coloring.
7. Richie the Maine Coon
Richie is a lovely and unique black smoke Maine Coon. Instead of standard black smoke coloring, Richie has a mostly gray body with a deep black face. His fur poofs out behind his ears, looking like a lion with a black face and a gray mane. He's one of the most famous Maine Coons on the internet today because of his unique coloring.
8. Kona the Storm Hunter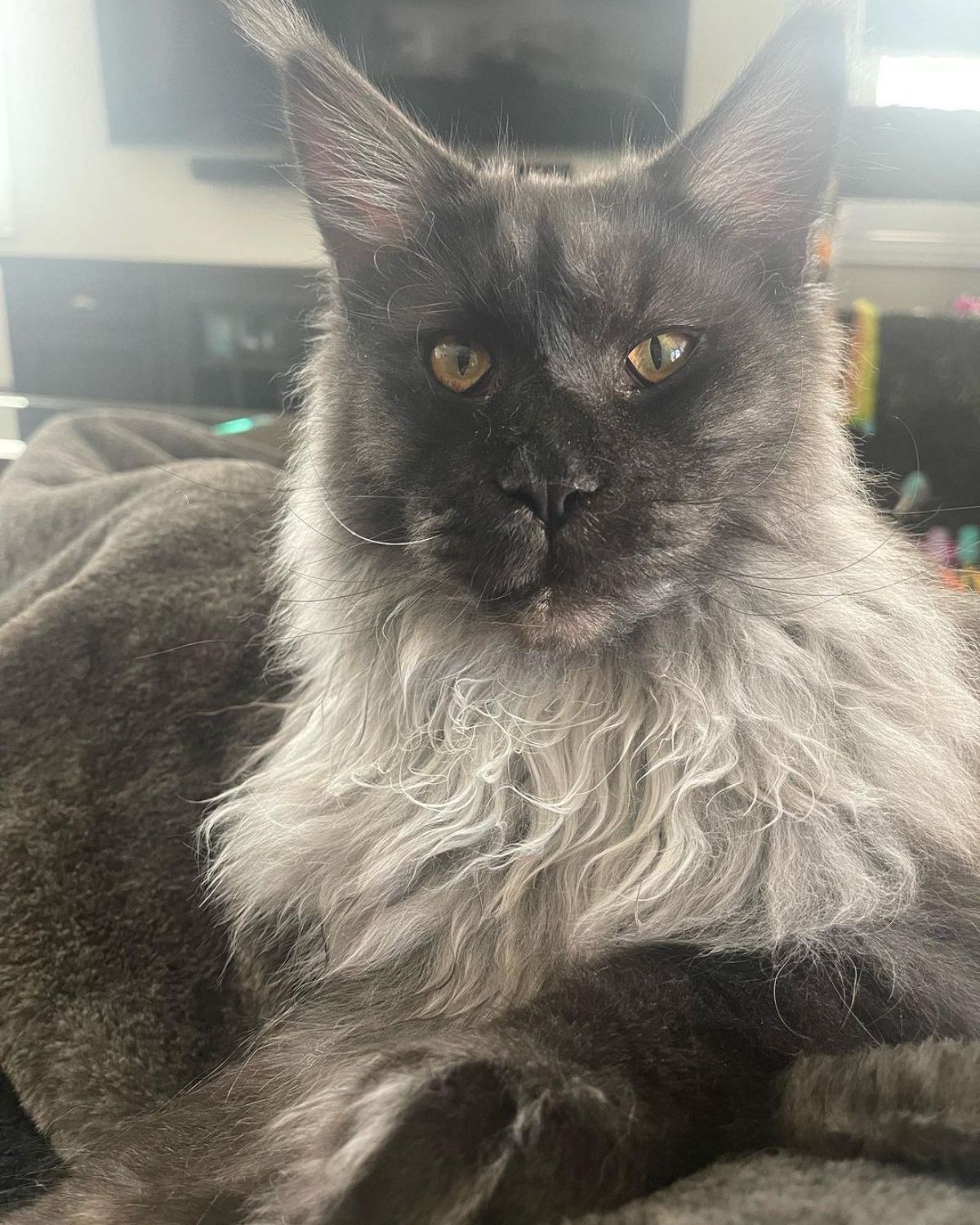 With a face as majestic as her name, Kona the Storm Hunter is a black smoke Maine Coon with gorgeous fur and a lovely back smoke coloring. She is mostly gray with some black coloring throughout, instead of the traditional black legs and head.
9. This Majestic Cat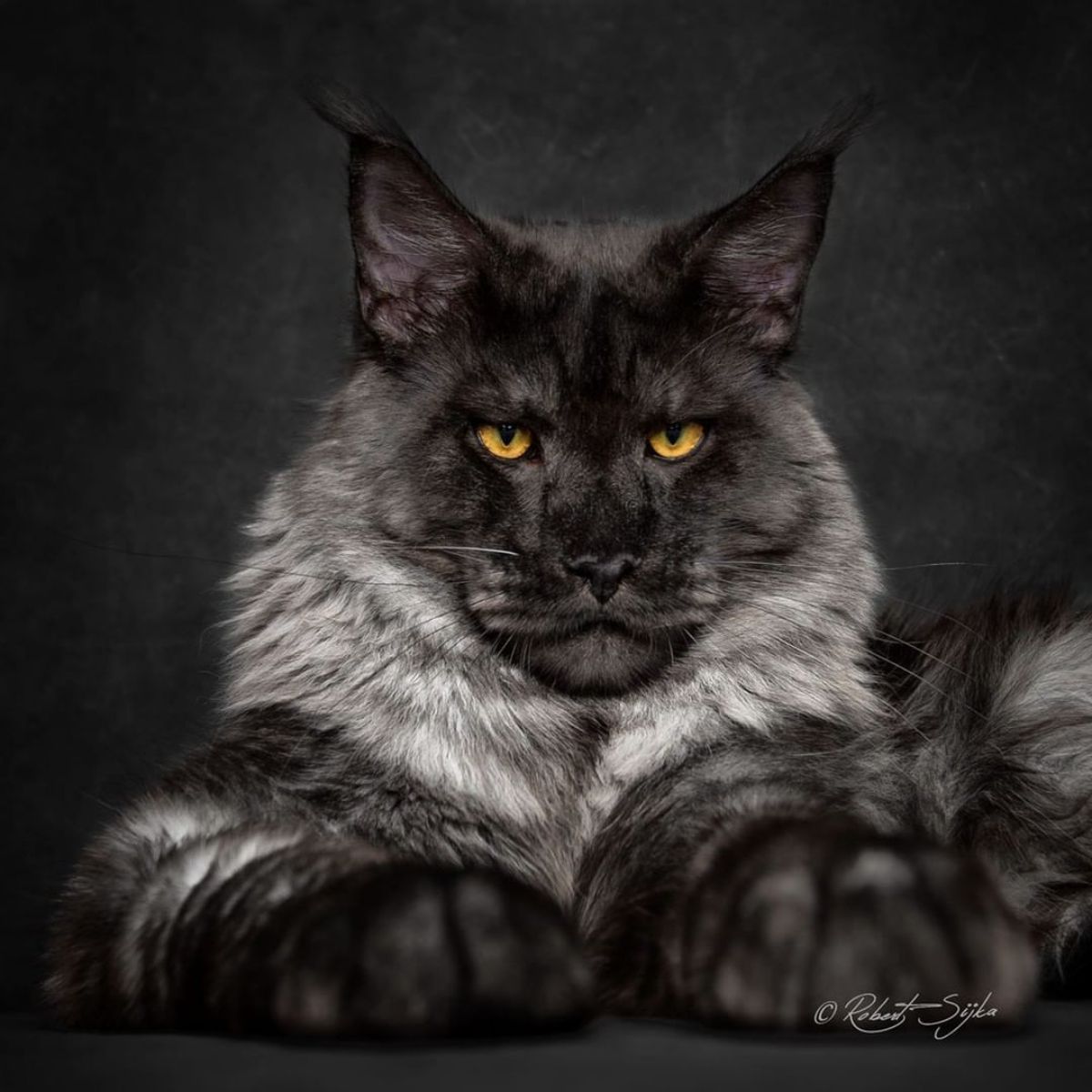 Maine Coons are large animals, and their fur makes them look even larger. In the case of this huge fellow, his black smoke coloring makes him look like the king of cats (we think he actually might be). He is majestic and beautiful, even if he's a little bit grumpy.
10. Bonny the Maine Coon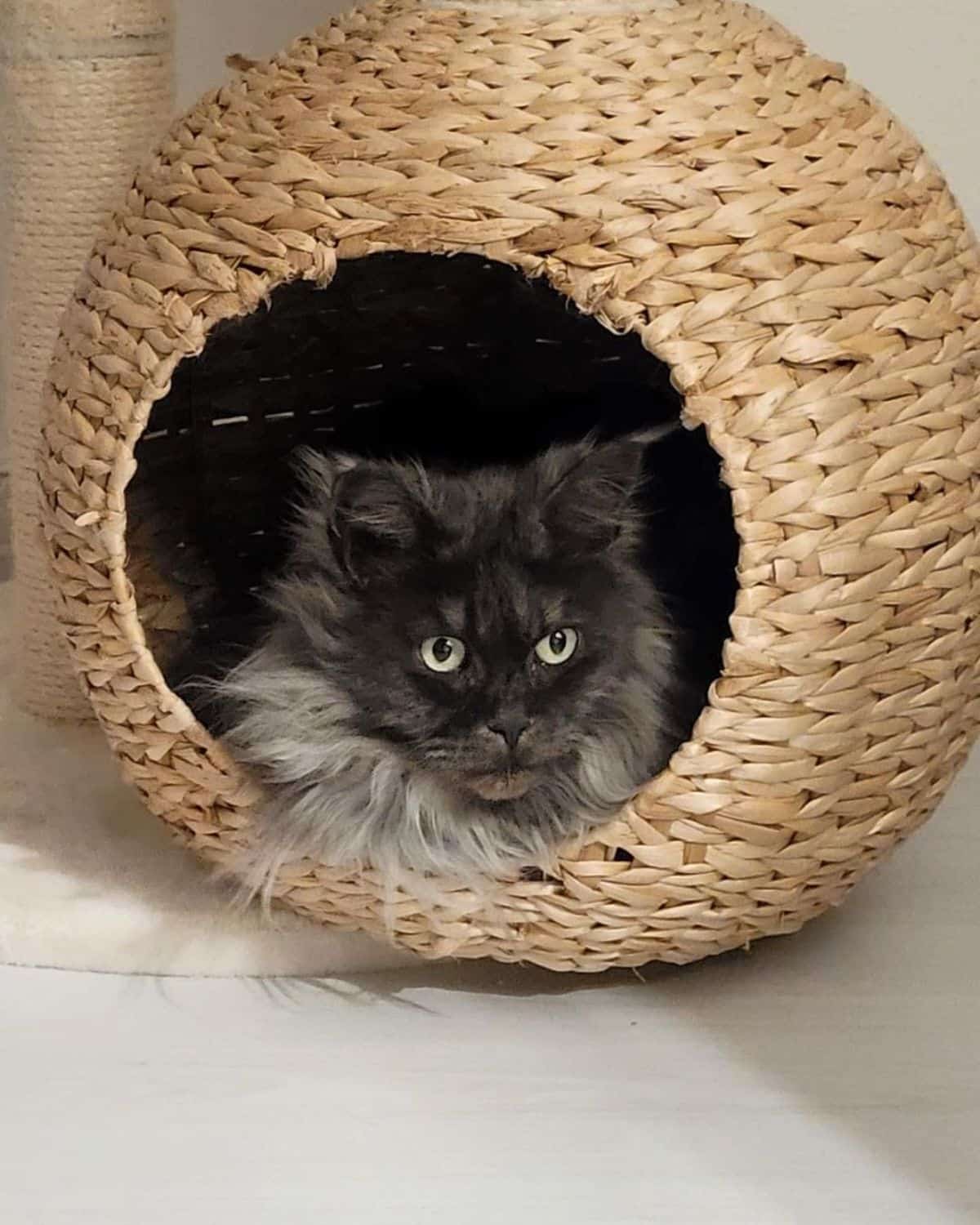 Another Instagram-famous cat, Bonny, has a unique feature for a black smoke Maine Coon. She has green eyes instead of orange, which makes her even more special than black smoke. She's also precious on her own and deserves all the love and pets in the world.
11. This Handsome Gentleman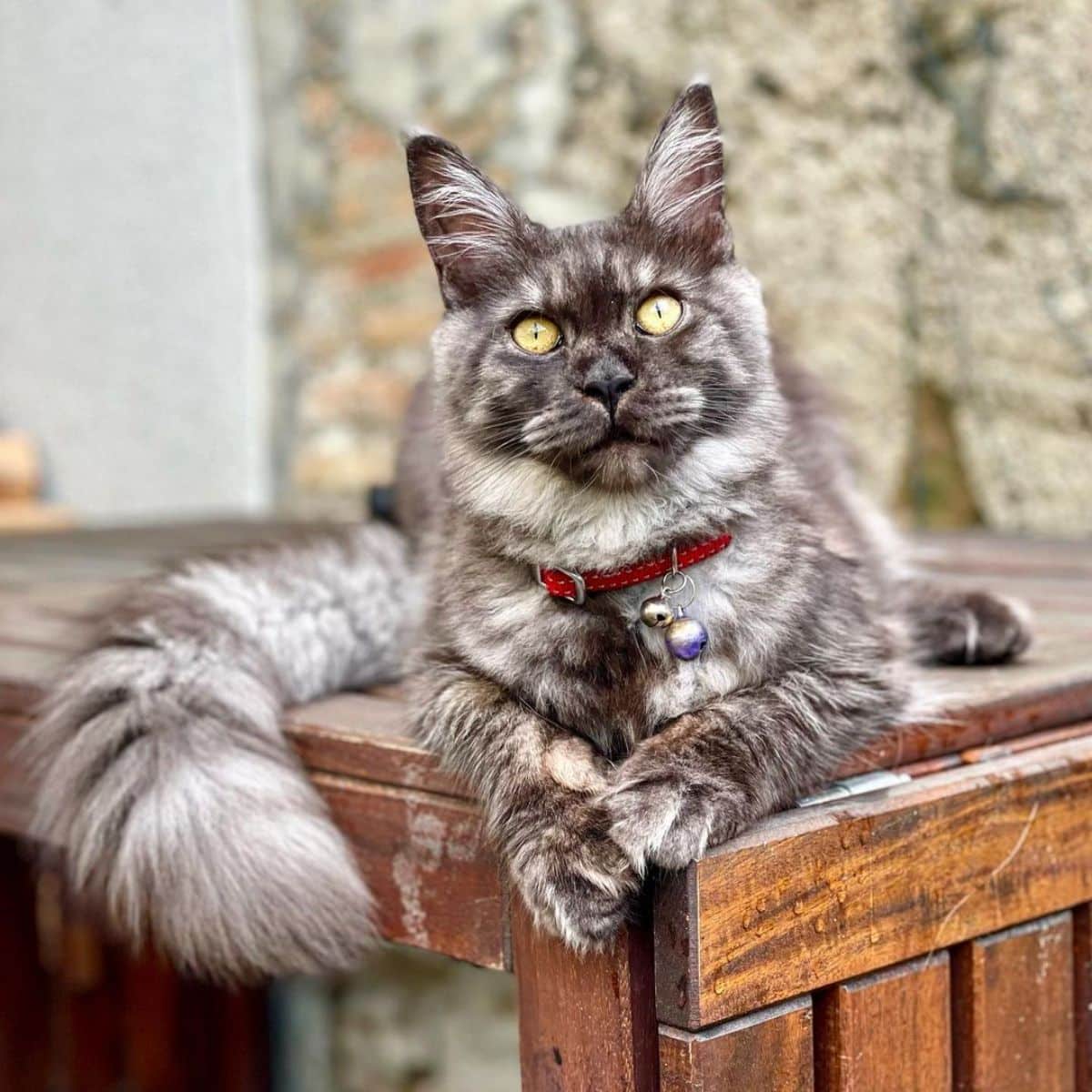 Although his fur isn't as long as most Maine Coons, this fellow is a classic black smoke Maine Coon. He's kept a little more trimmed than most Maine Coons, but still has gray and black with darker feet and ears. One of the more unique features is the color of his eyes - instead of orange, they're light green.
12. Smaug The Maine Coon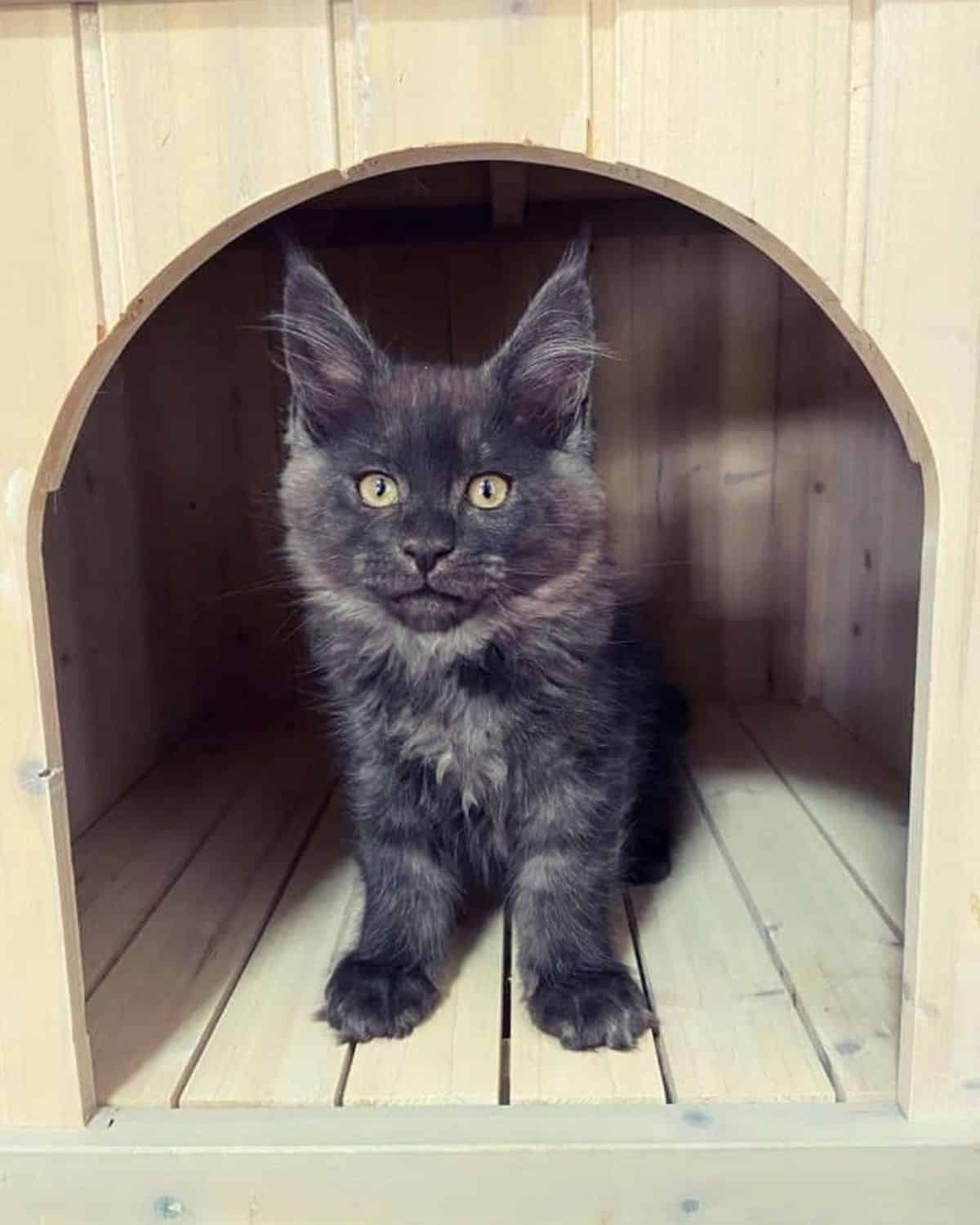 Named after the famous dragon from the Hobbit, this cat represents black smoke Maine Coons very well. Although he's named after Smaug, he looks a bit more like smog itself, the weather pattern. However, his stunning orange eyes (and constant desire for food) relay a similarity to his true namesake.
13. An Intrepid Climber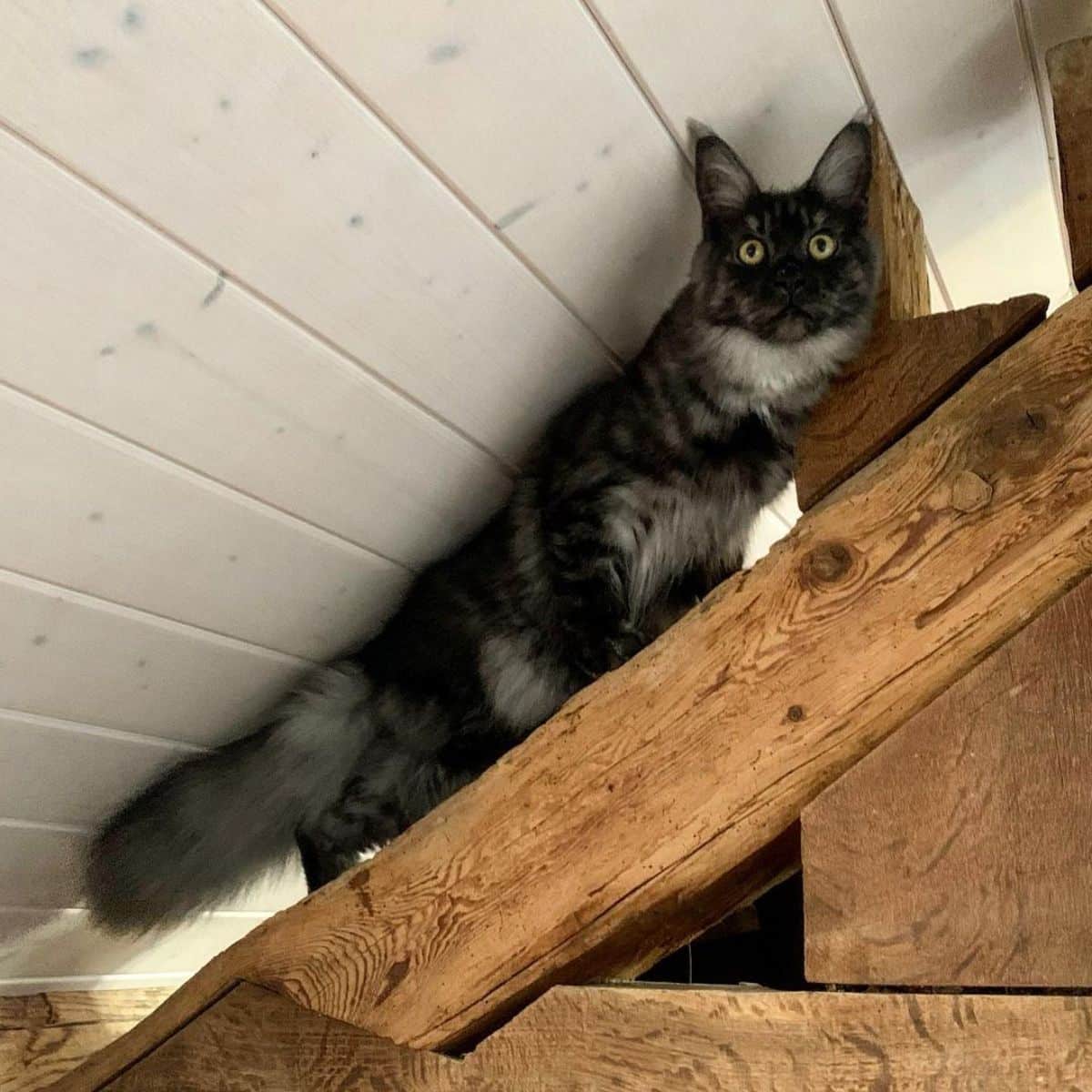 Despite their majestic appearance, Maine Coons don't only lay around and preen. This adventurous guy shows just how athletic these cats can be. We don't think his black smoke coloring helps him climb better, but it definitely makes him easy to look at as he climbs!
14. This Sweet Kitten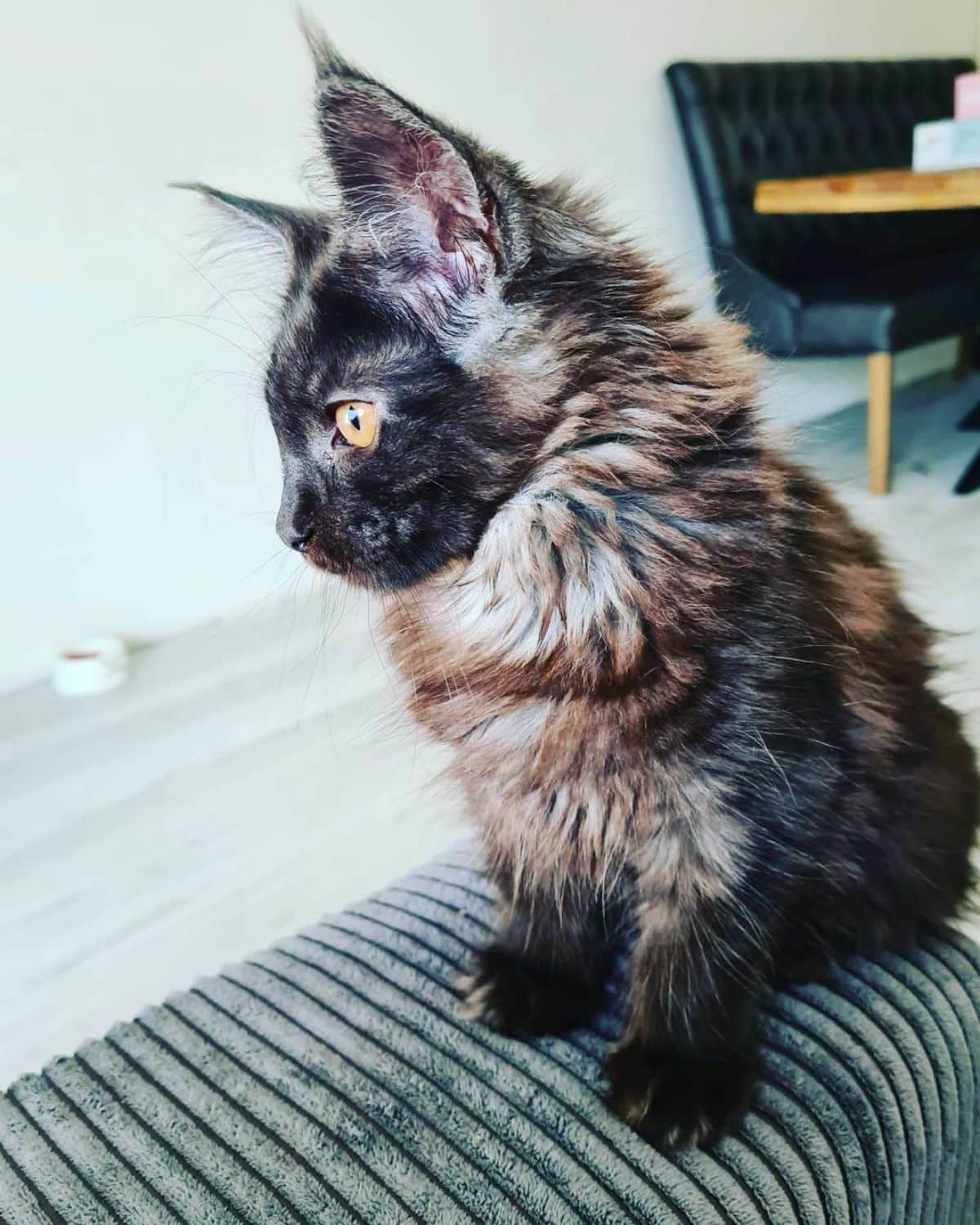 What is better than a black smoke cat? A black smoke kitten, of course. This sweet girl is part of a cattery in the Netherlands that focuses on rescuing and raising Maine Coons. She has a little more brown in her than the average black smoke, but most of her coloring is black and gray. Plus, she's adorable!
15. This Snuggle Bug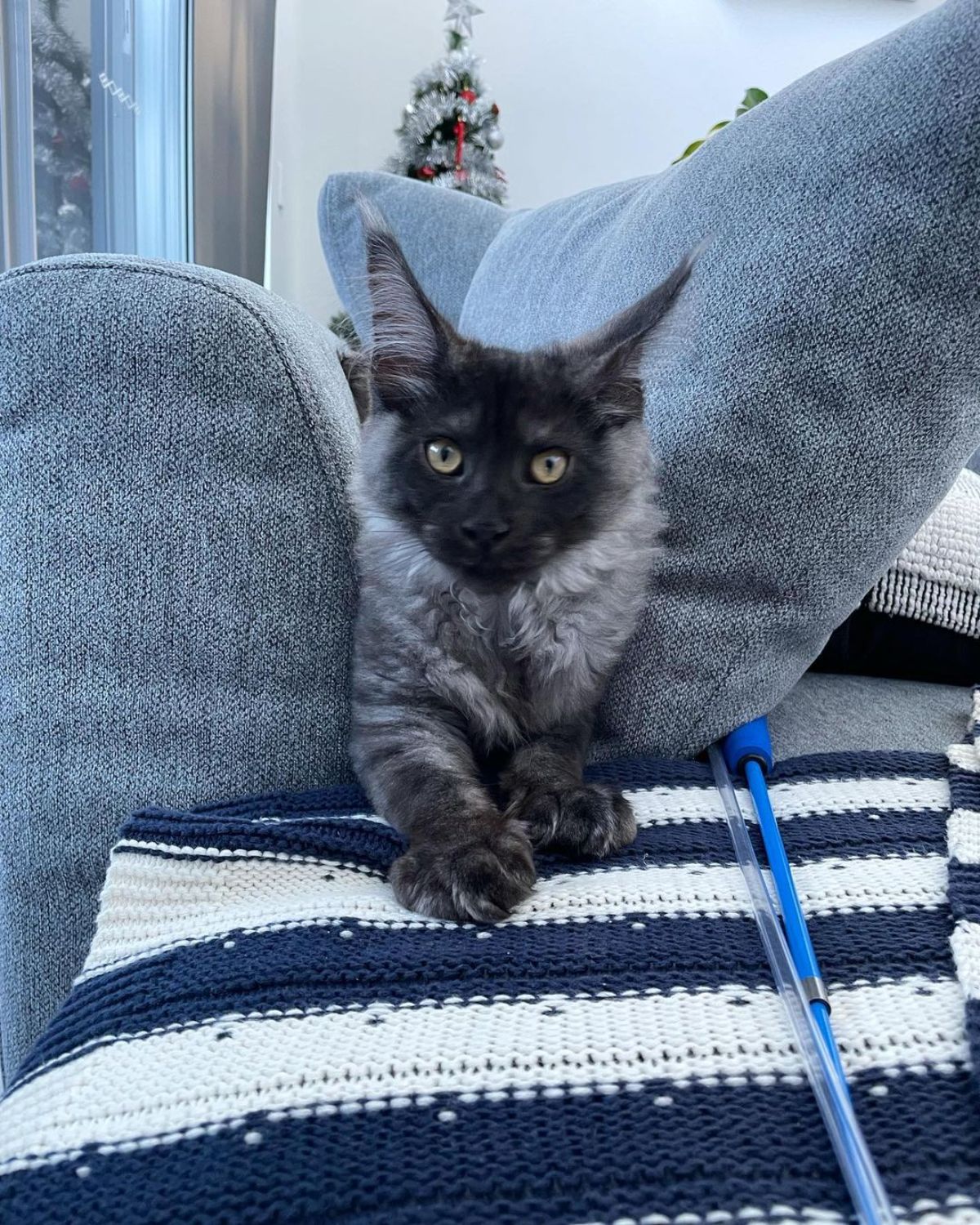 A classic black smoke Maine Coon, this kitten displays all the proper aspects of a Maine Coon: adorableness, furriness, and snuggles. In addition, she clearly has black smoke markings. We predict a beautiful full-grown cat.
16. Mr. Vivo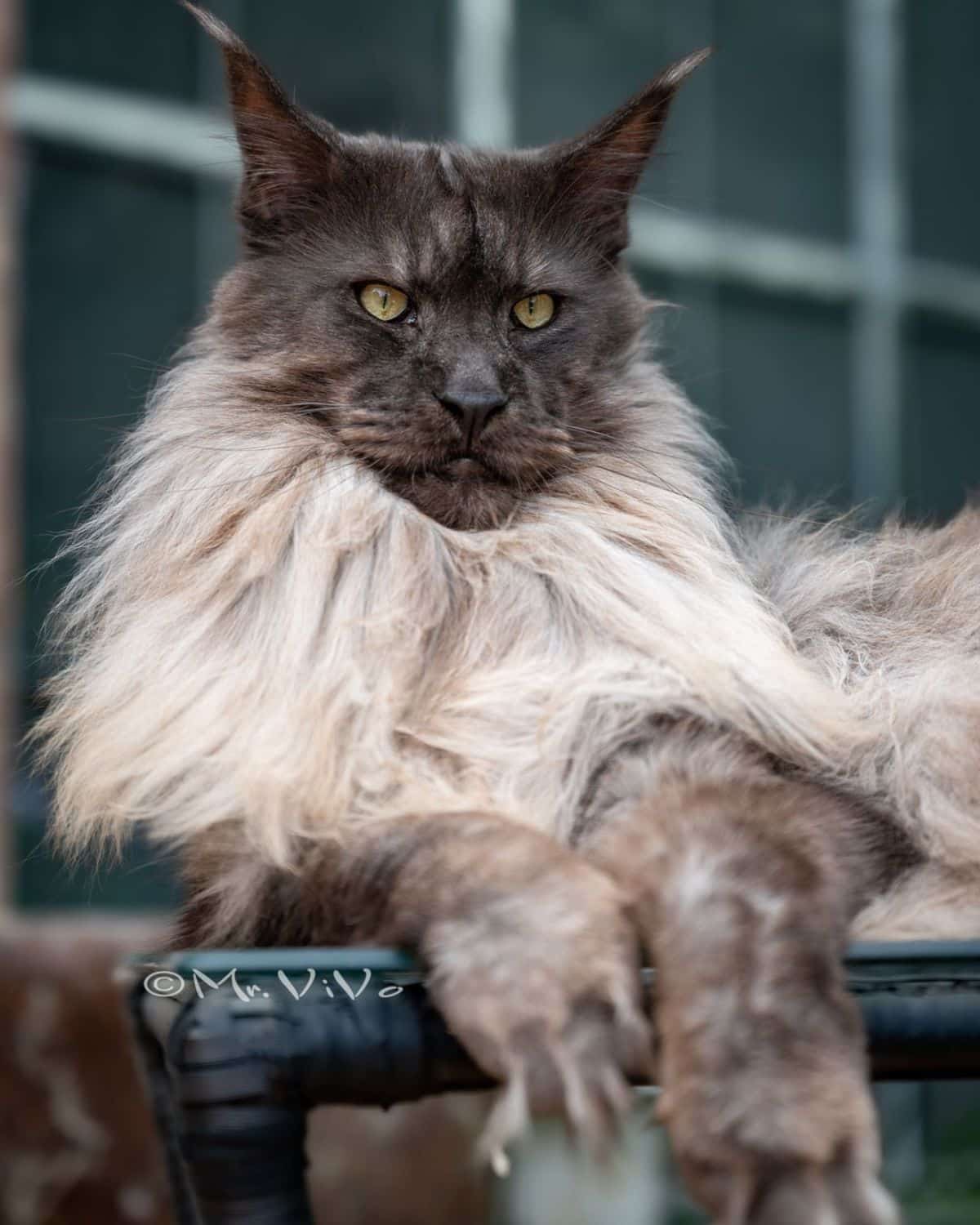 Mr. Vivo is a grumpy but beautiful Maine Coon who's gaining popularity on Instagram and beyond. He is huge, furry, and magnificent and might belong on a list of the largest Maine Coons on the web. Mr. Vivo is black smoke, and his fur makes him look experienced and wise beyond his years.
17. This Fearsome Hunter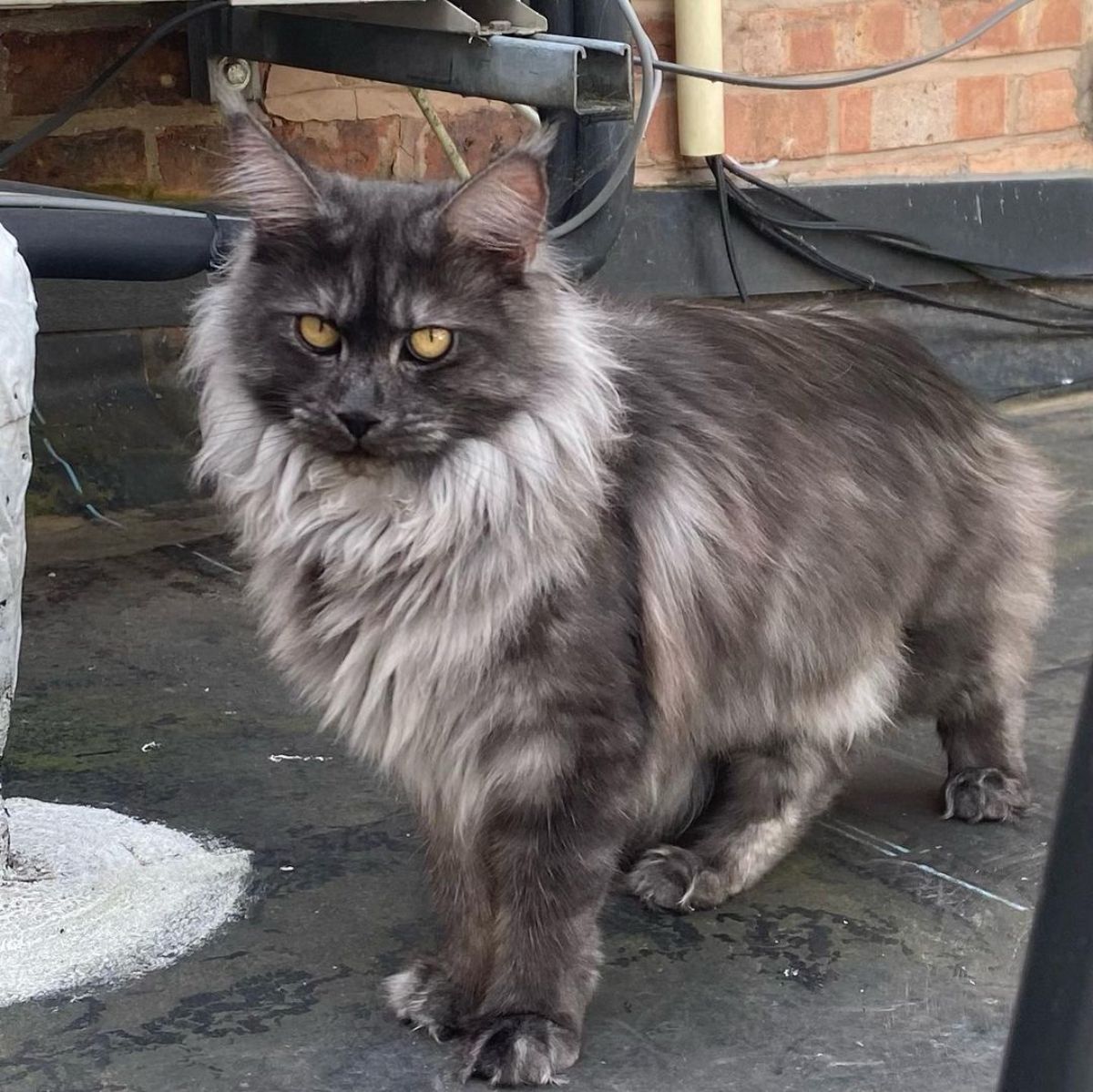 Last but definitely not least, this hunting cat is an excellent example of a black smoke Maine Coon. From her gray body to her darker legs and face, she is a textbook black smoke. We are only worried about whatever she's on the prowl for.
Final Thoughts
Each of these cats is majestic and beautiful. The black smoke coloring is unique, and these cats live up to the rarity and loveliness of black smoke Maine Coon cats. If you're lucky enough to own a black smoke Maine Coon, you are a fortunate cat owner!