Who doesn't love enjoying adorable cat content plastered all over the internet, especially social media? This article will look at 27 black tabby Maine coon cats that will fill your heart with love for these fantastic animals.
Jump to:
Maine Coon Breed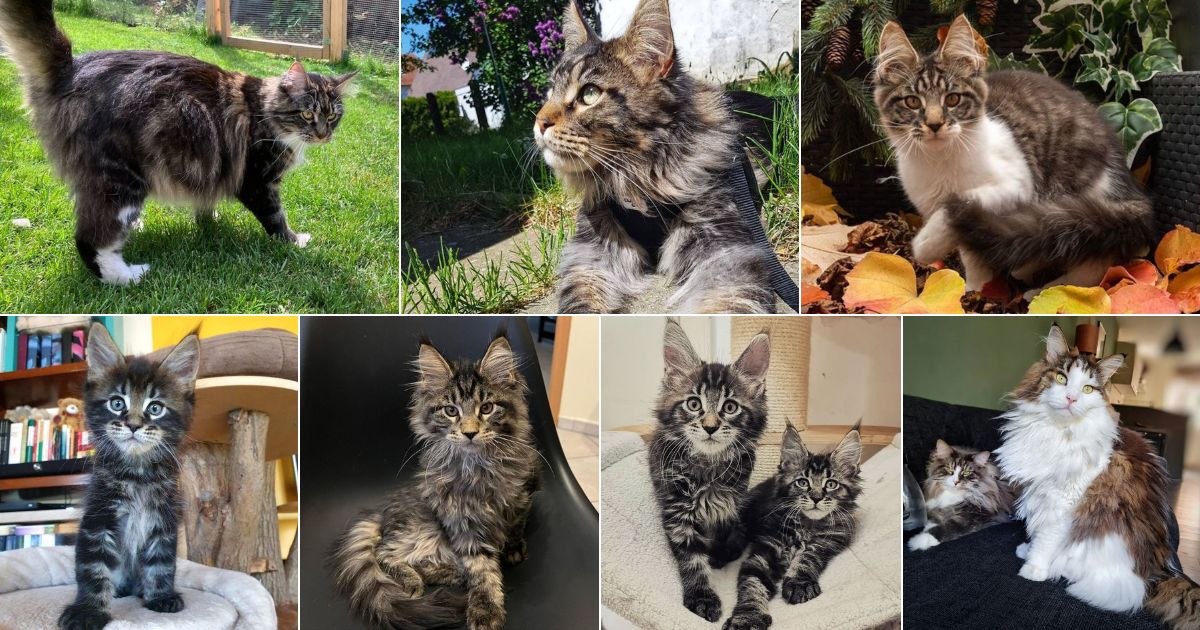 Maine coon cats come in many shapes and sizes depending on the cat's genetics and the breed's purity.
However, some traits are identifiable in most Maine coon cats, such as their highly voluminous tail fur, lush fur, and lynx tip ears. Some of these features, like the lynx tips, may not manifest in some Maine coon cats, but this does not directly indicate that their breed is impure.
Maine coon cats are often referred to as "gentle giants" due to the mellow social habits associated with the breed. They also have behavioral patterns comparable to that of a house dog due to their loyal and affectionate personality towards their owners.
Black Tabby Cats
For those unfamiliar with cat terminology, a specific cat's breed is usually associated with its fur type. For example, the term 'tabby' refers to a particular pattern of fur found in many species of cats and has several sub-variants.
Tabby sub-variants are more common in specific breeds than others, and tabby fur patterns play a role in a cat's fur coloration as well.
1. Zea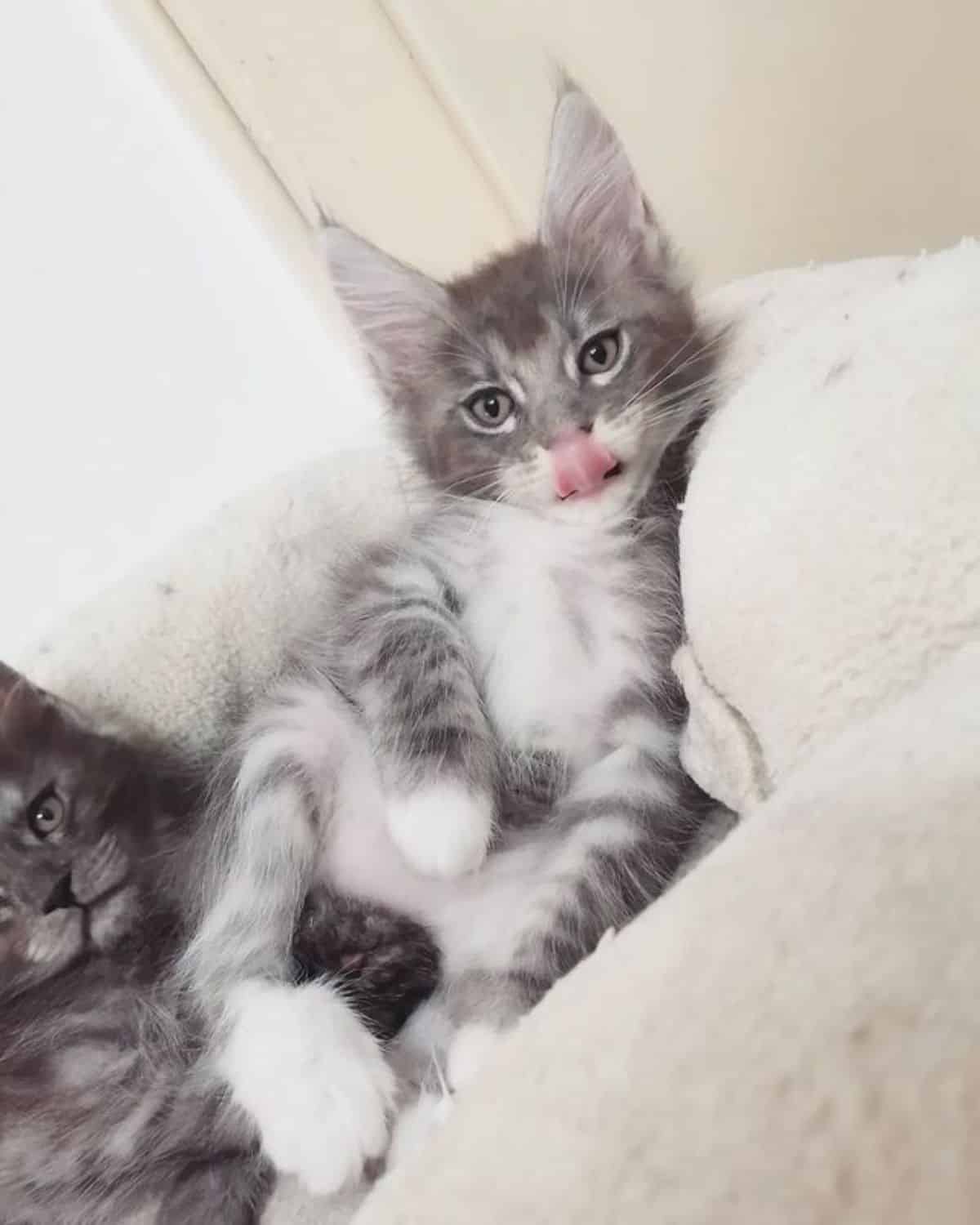 Firstly, we have Zea, an adorable fluffy baby Maine coon from Italy. Zea is a member of a local cattery that has its own dedicated Instagram page where you can see all the cats and their cuteness.
2. Xeon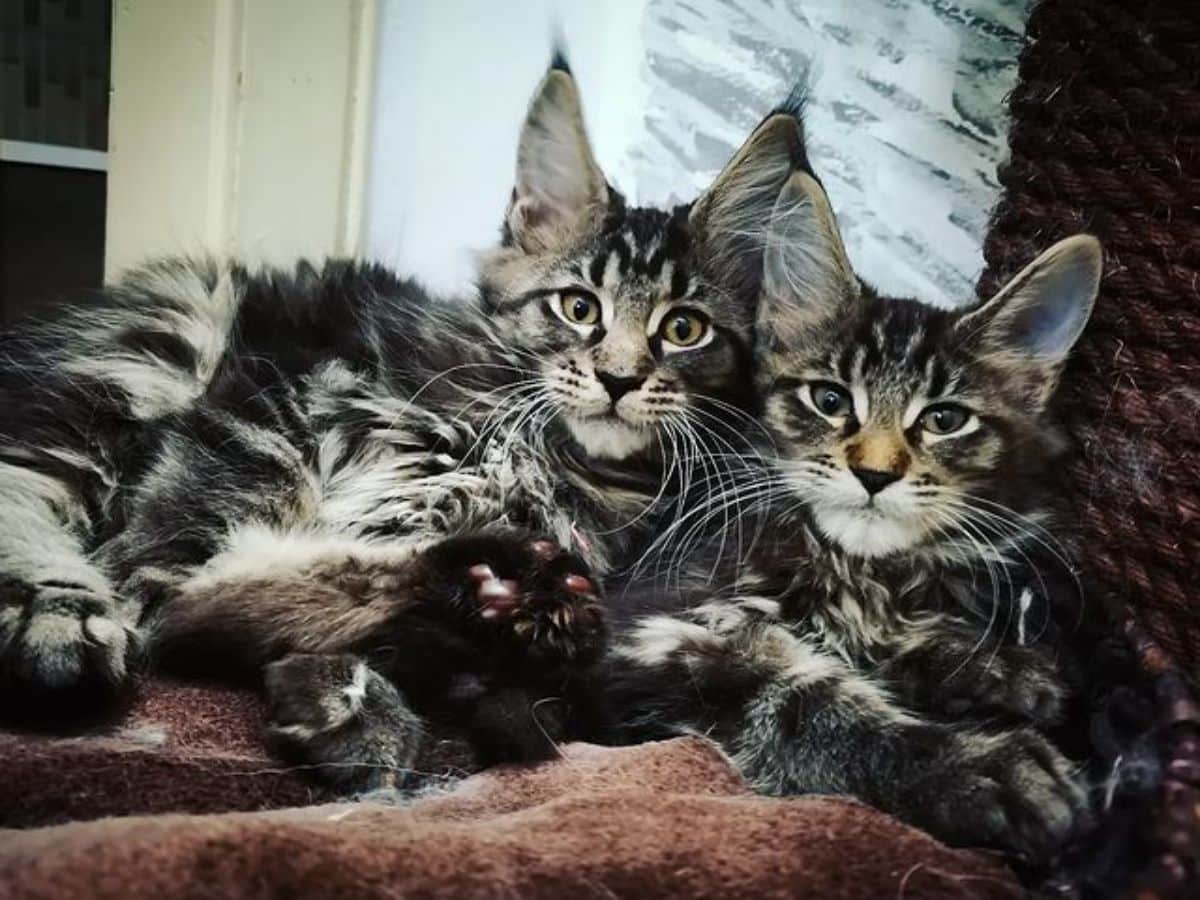 The next cat on our list is the adorable Xeon, who has, or still is, residing in the same cattery as Zea. Xeon seems to be nigh inseparable from another Maine coon kitty that is potentially their genetic sibling named Xen.
3. Xen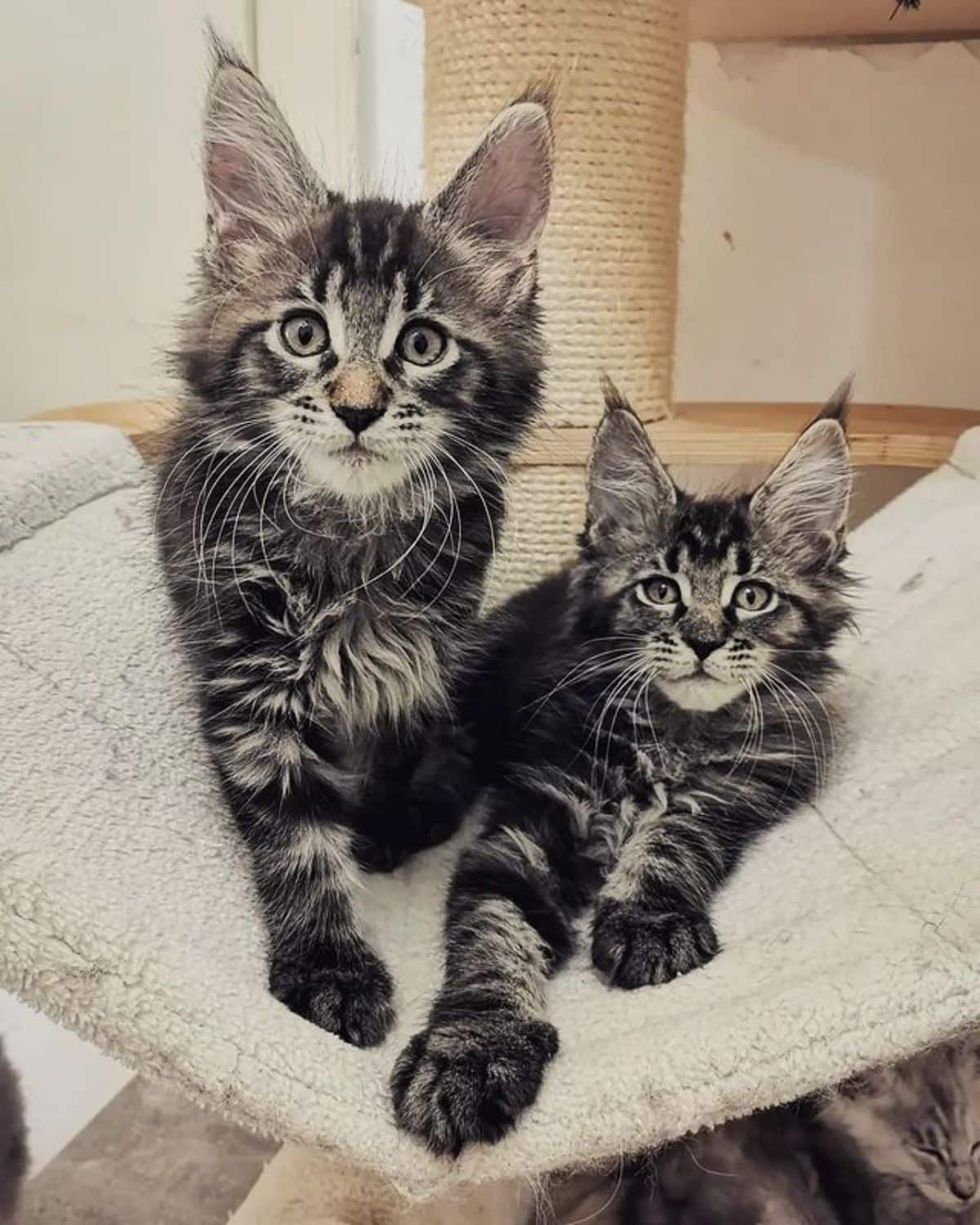 The previously mentioned Xen is the next adorable Maine coon kitty on our list and is the 3rd cat to be featured in this Italian cattery. The photos of Xen and Xeon sitting side by side are heart-melting, especially with their matching lynx-tip ears.
4. PJ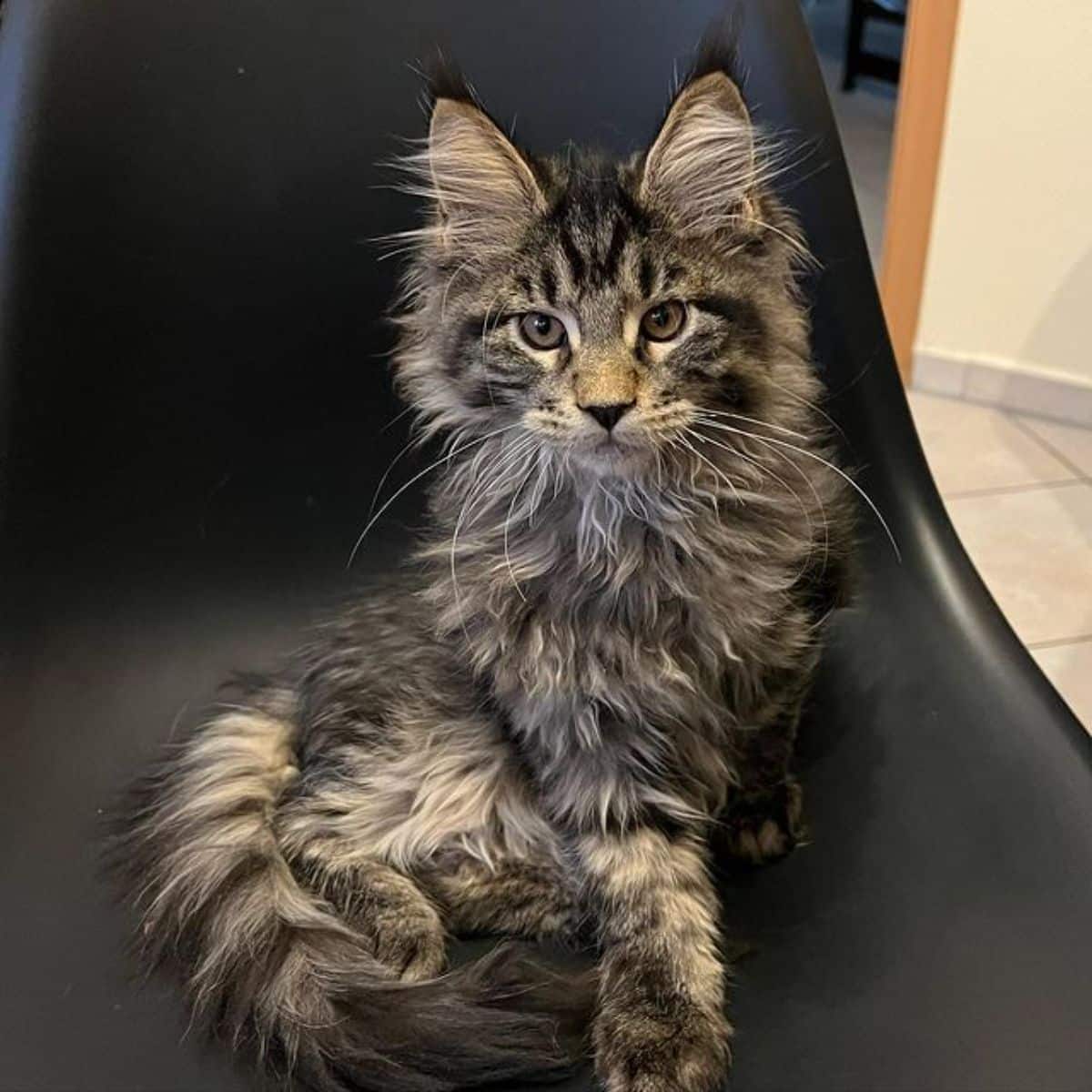 PJ is next and seems to share a home with several other adorable household pets. This baby Maine coon is the youngest member of the pet family, and the blog poster refers to each of them as "Gang stars," increasing their adorableness.
5. Harley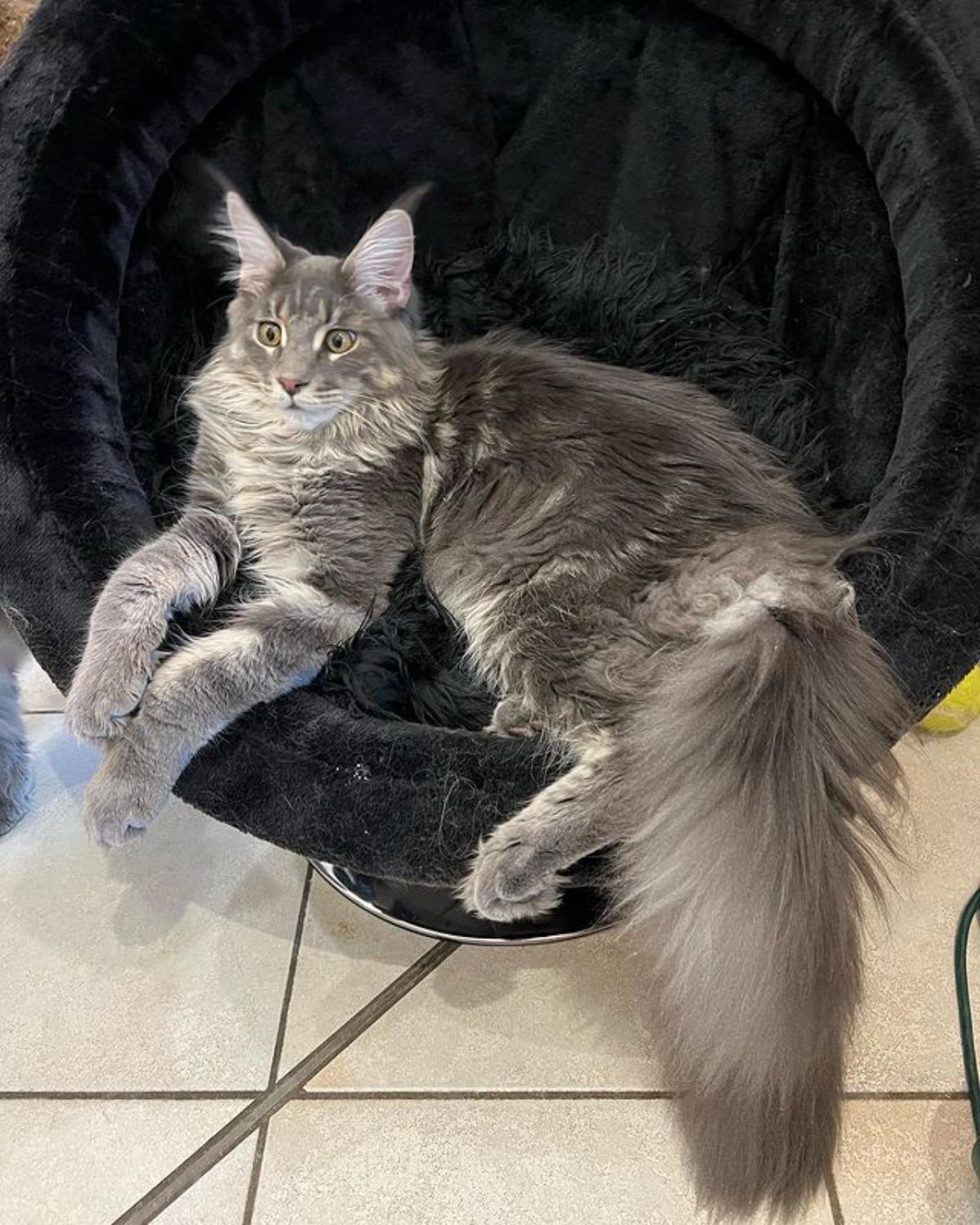 Harley is another member of the "Gang star" family alongside PJ. This pet family is delightful, and every member of it deserves the attention they get.
6. Louis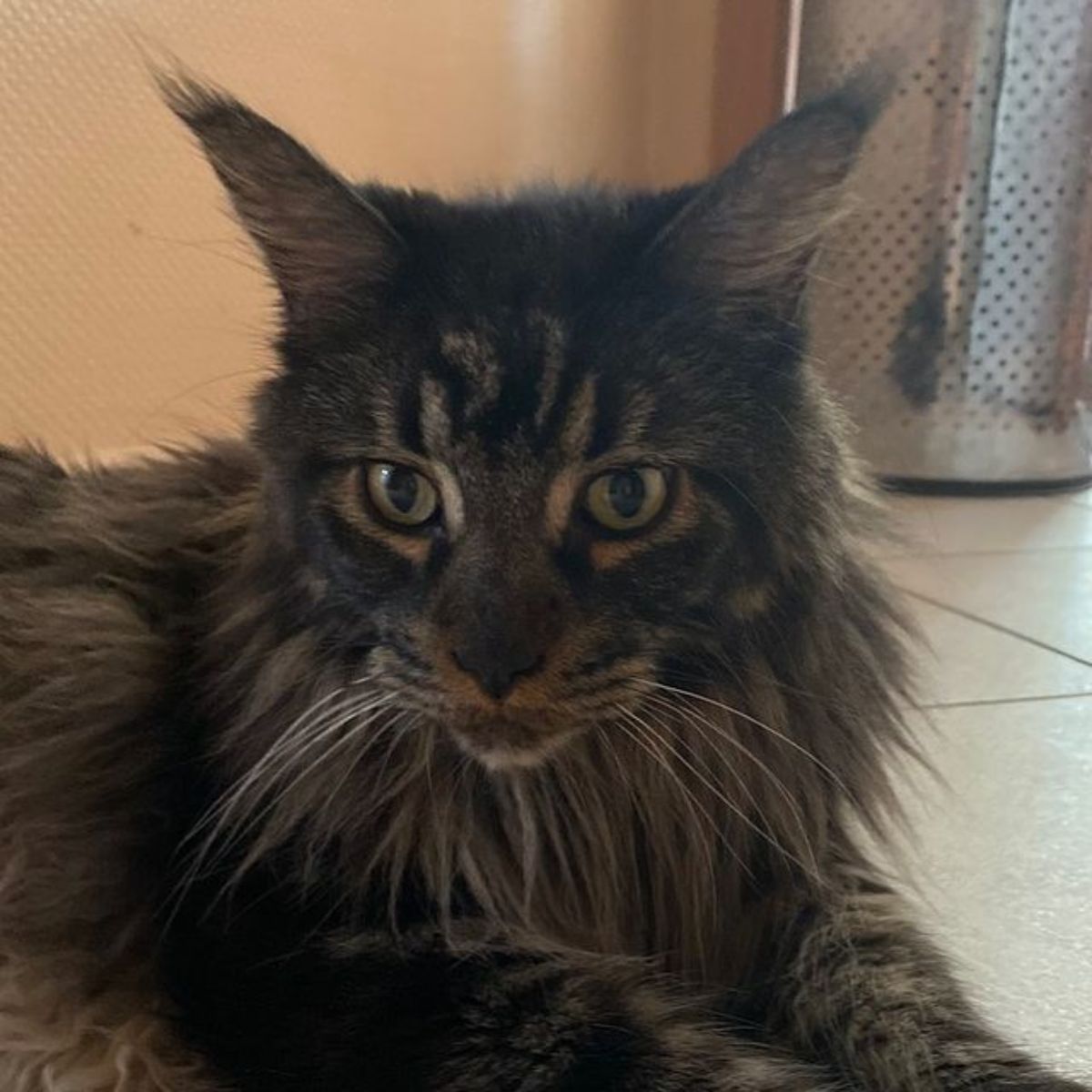 Another Maine coon member of the same family as Harley and PJ is Louis. Louis' full title seems to be Prince Louis indicating that he's likely one of the older members of this family of cuteness.
7. Hina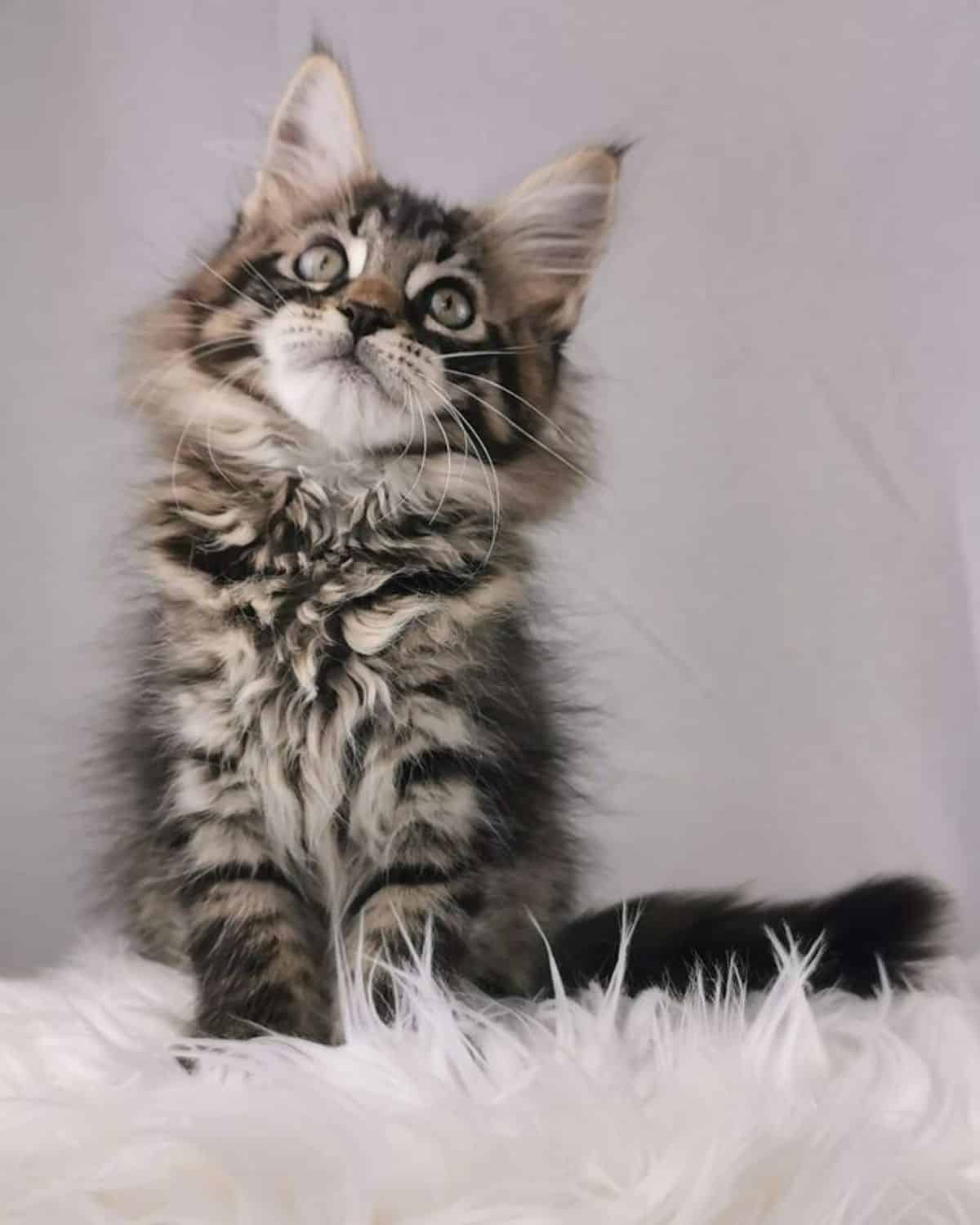 Hina was a wonderful cat who belonged to a highly loving owner. Though she is not with us anymore, she continues to warm our hearts with her memory.
8. Jaga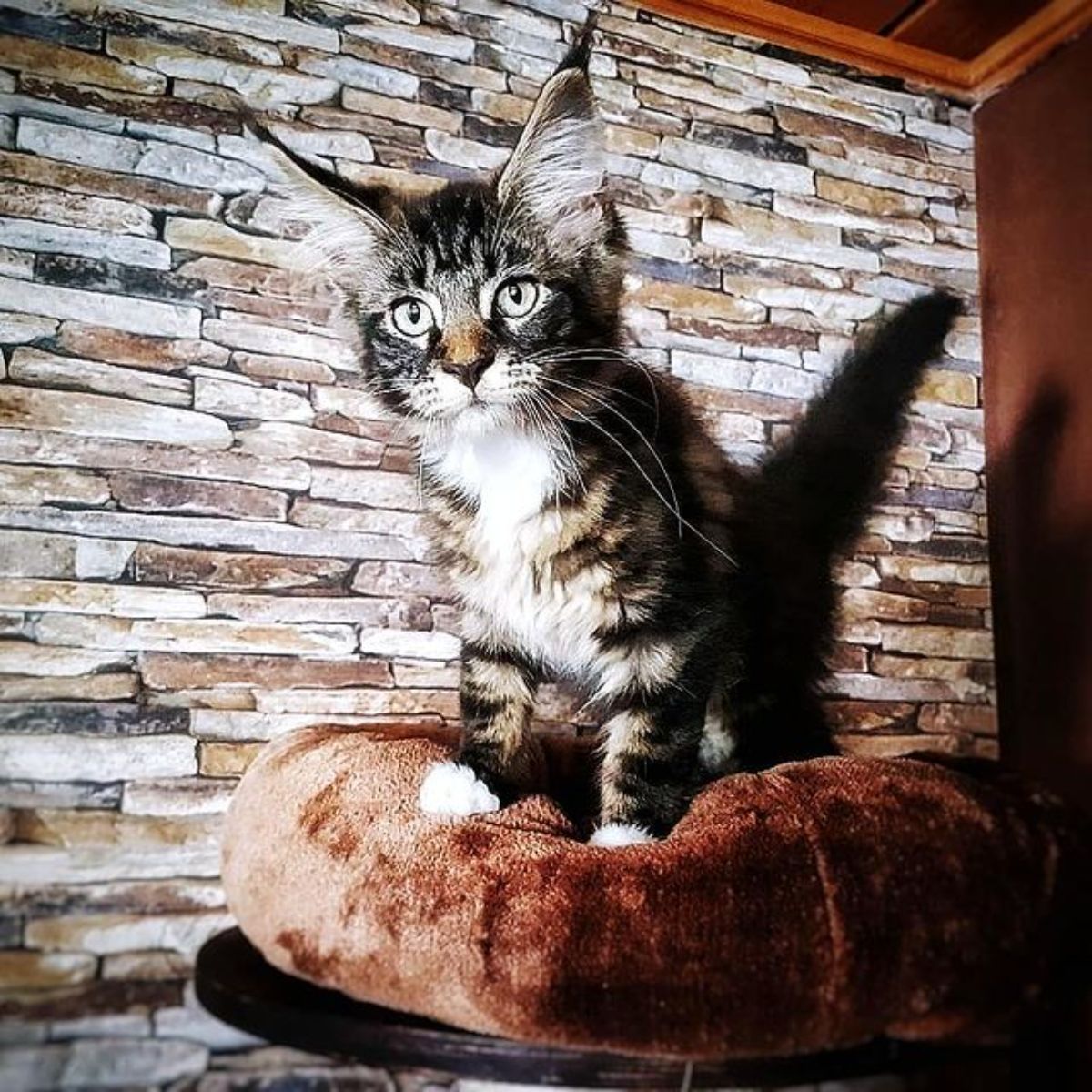 Jaga is a young tabby Maine coon with a loveable little face. This little fluff shares a home with the next cat on our list.
9. Cthulhu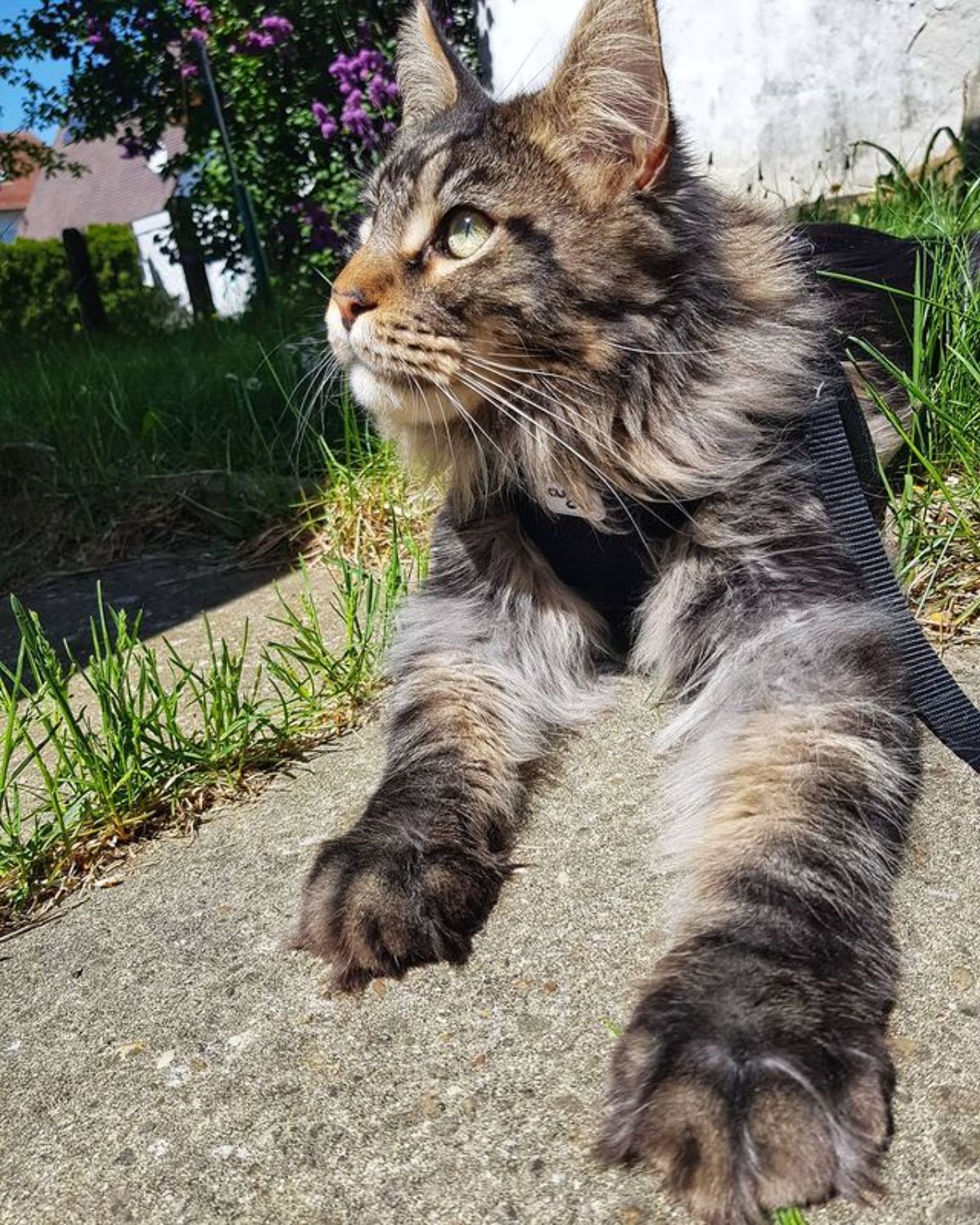 Cthulhu has to be one of the best names for a tabby Maine coon. This cat is so cute you'll find yourself wishing for the heat death of the universe so it can be the last thing you'll ever see, in true Lovecraftian fashion.
10. Karl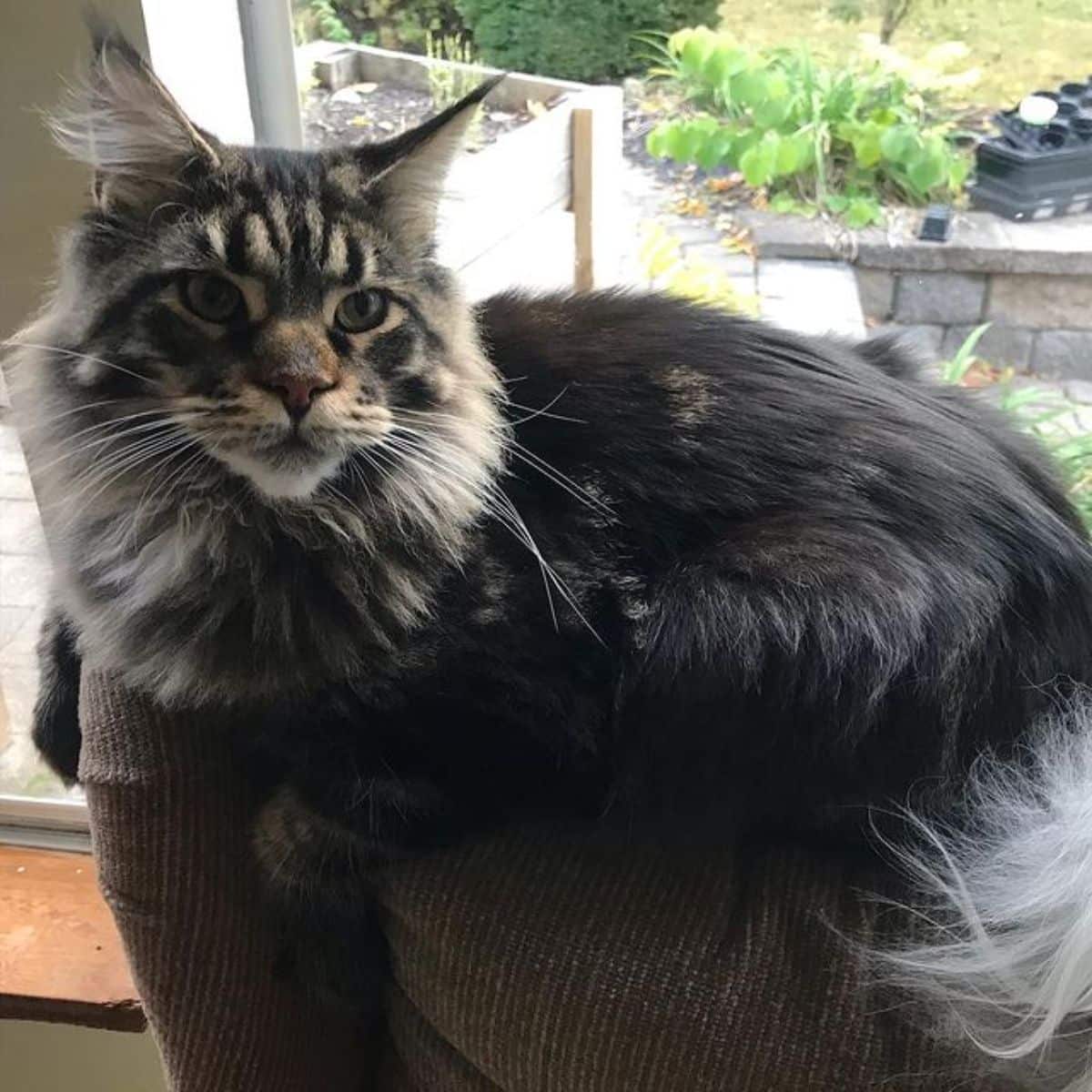 Karl is a big fluffy cat with huge lovable eyes that will steal your heart. This cat's cuteness is akin to enjoying a warm pastry on a cool morning in the fall.
11. Laila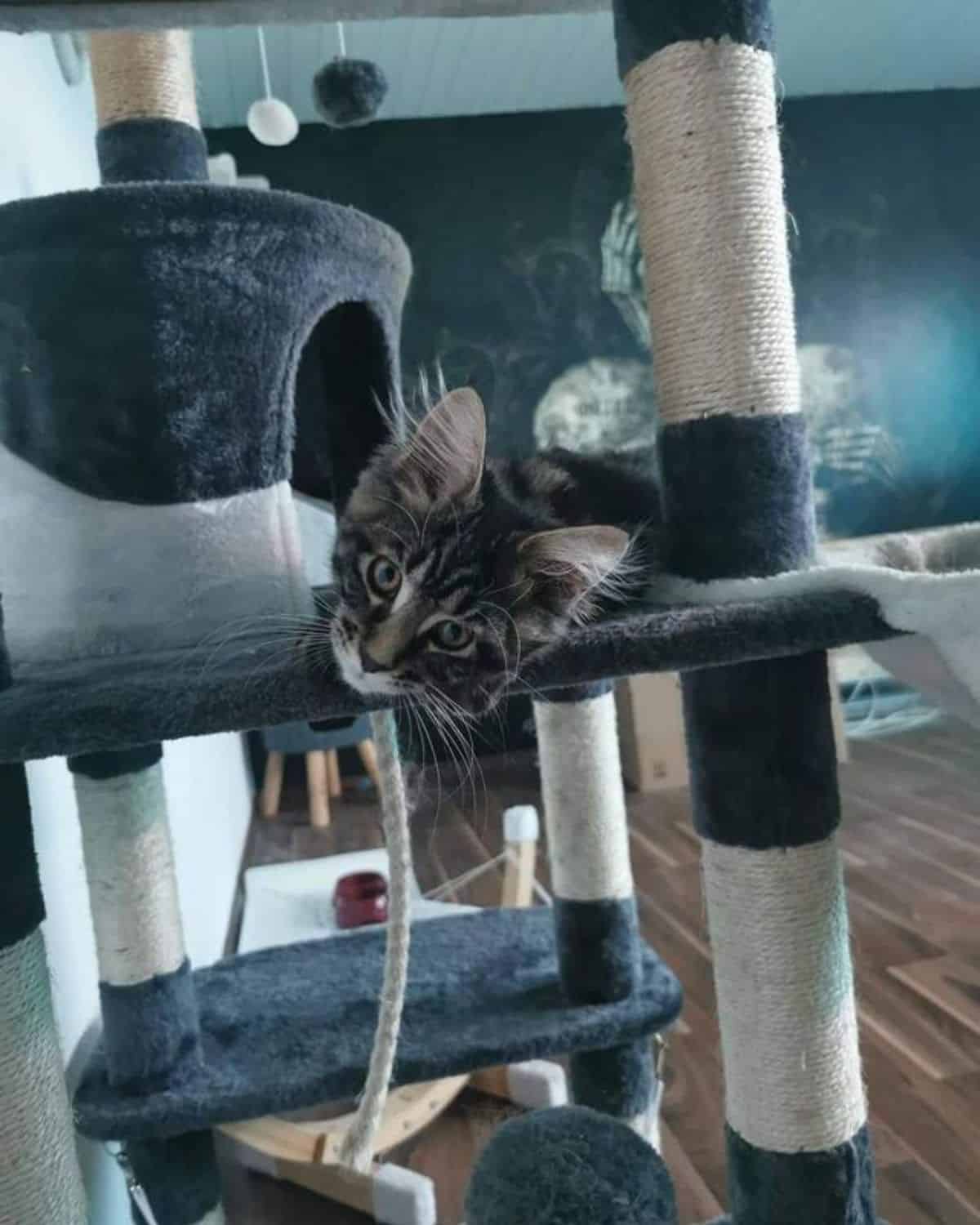 Laila, the tabby Maine coon kitty, resides in Germany. Laila seems to enjoy spending her time sleeping soundly in her cat bed or enjoying life in the cat scratcher tower.
12. Hermes
Hermes is an adventurous tabby Maine coon with a fantastic gallery of cuteness. Furthermore, there's something so cute about a cat wearing a little vest to go on walks outside.
13. Armando
Armando is a charming little tabby kitty from a Maine coon breeder called Fairy Godmothers. He has a dopey little face that you could stare at for hours.
14. Bella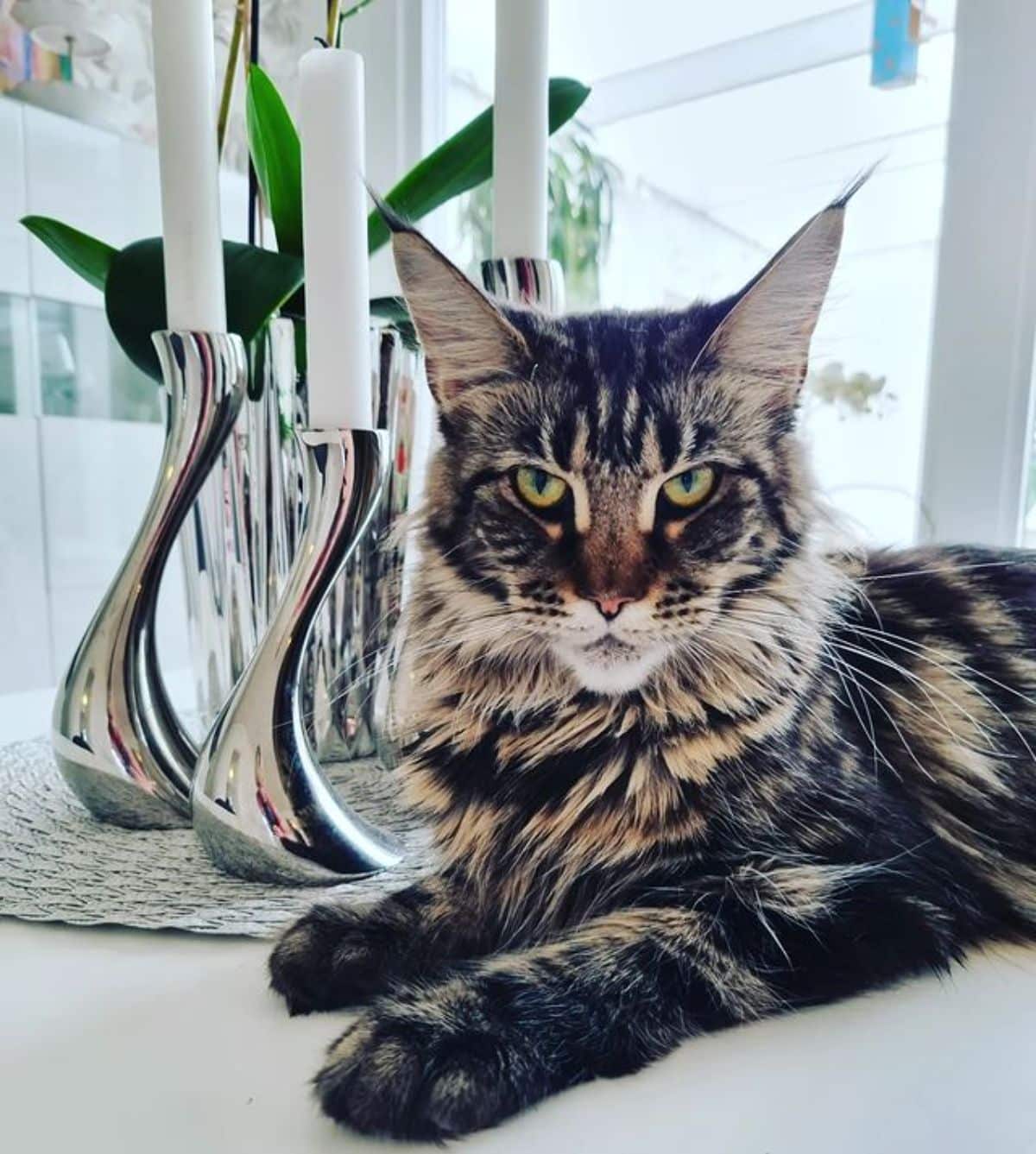 Bella is a female Maine coon from the same breeder as Armando. However, Bella seems to reside with this breeder permanently and is being used for breeding services on a small scale.
15. Findus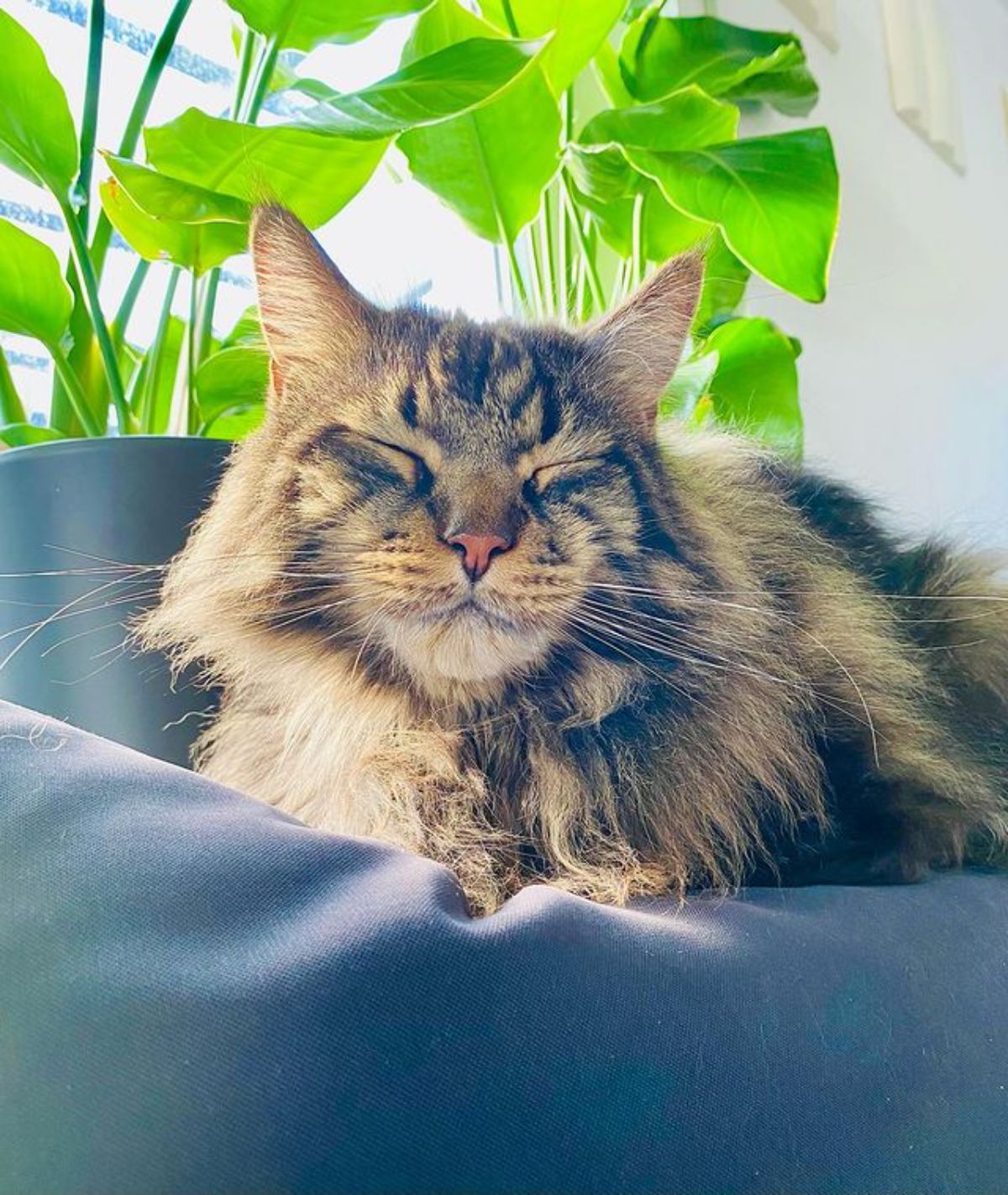 Findus is a sweet tabby Maine coon cat. This cat's fur pattern is captivating and amplifies its cuteness to new heights.
16. Aurora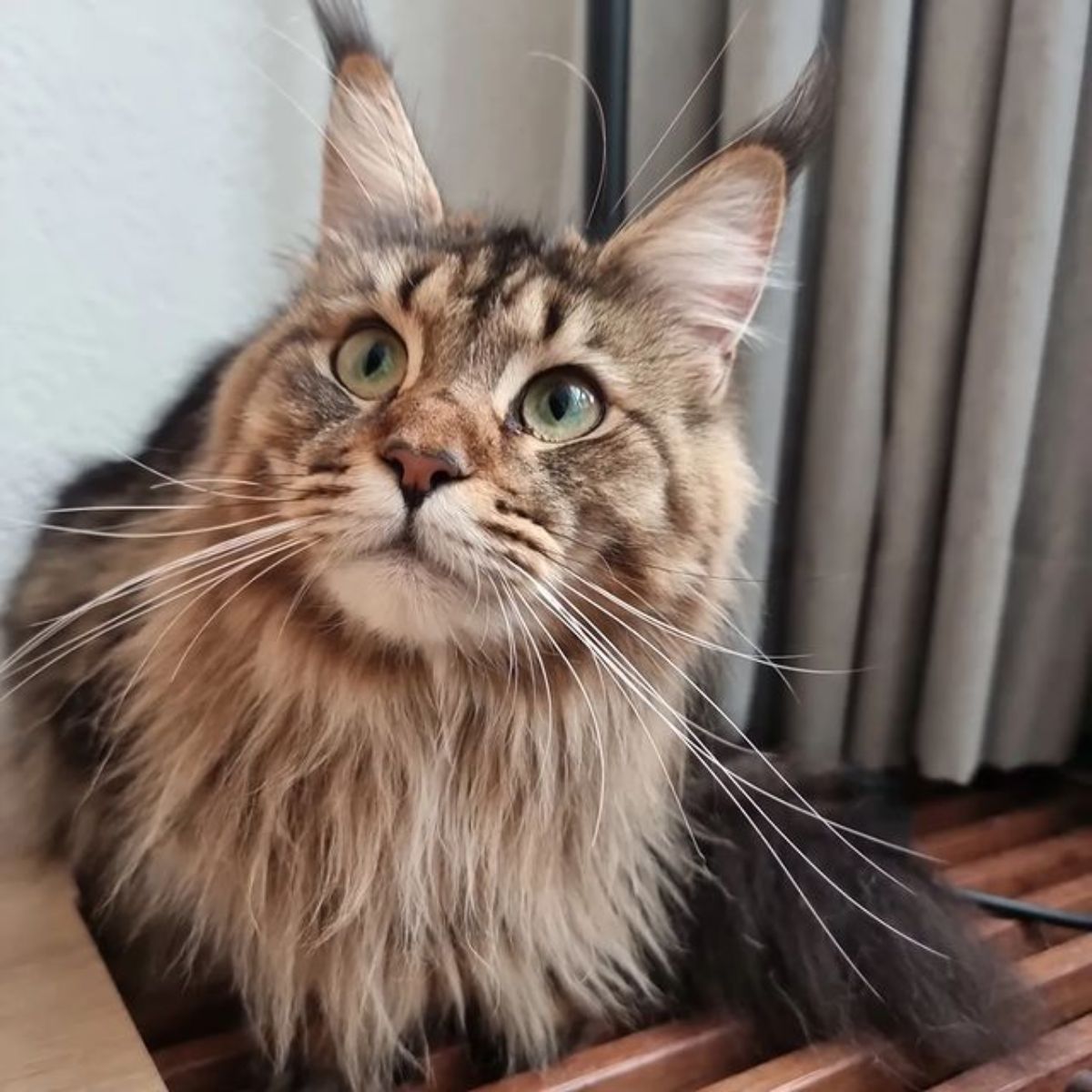 Aurora is a sweet tabby cat that recently had her first birthday. Aurora shares a home with another beautiful cat named Phoenix.
17. Ron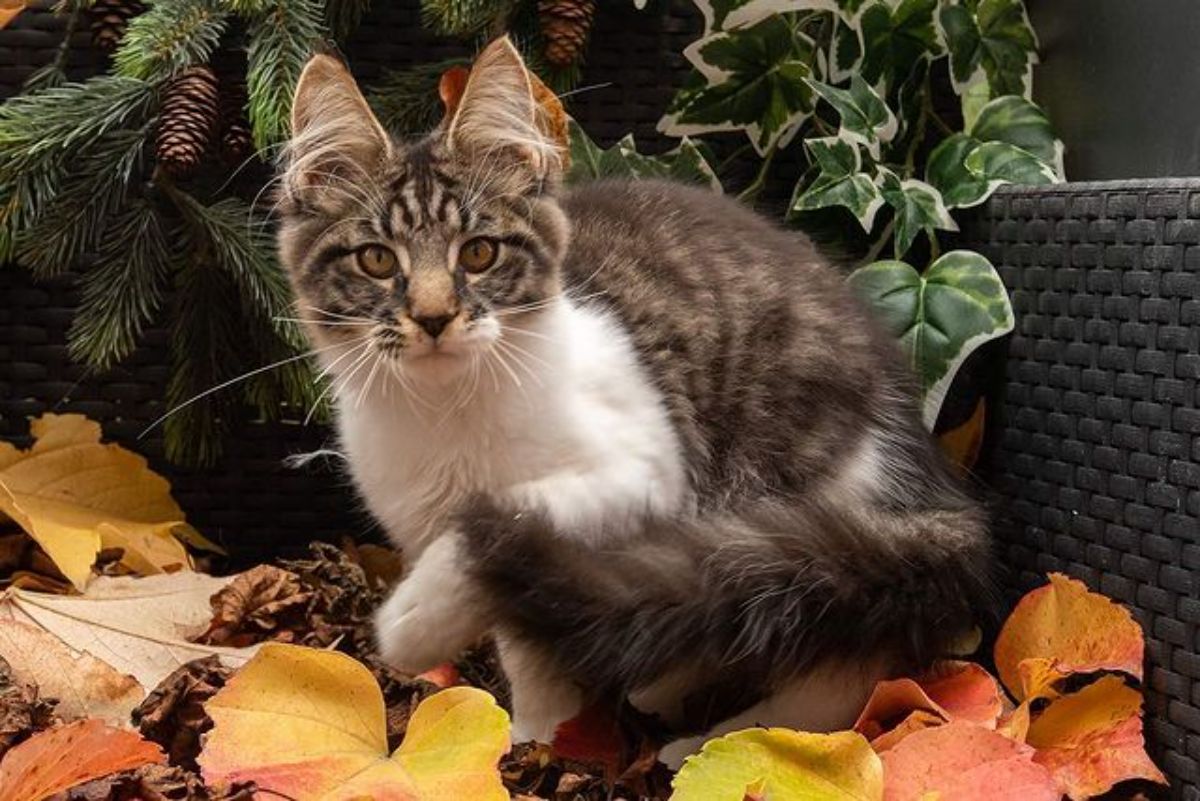 Ron is a precious Maine coon kitty from Poland. His cuteness is only matched by his desire to frolic through the fall leaves and receive attention.
18. Luna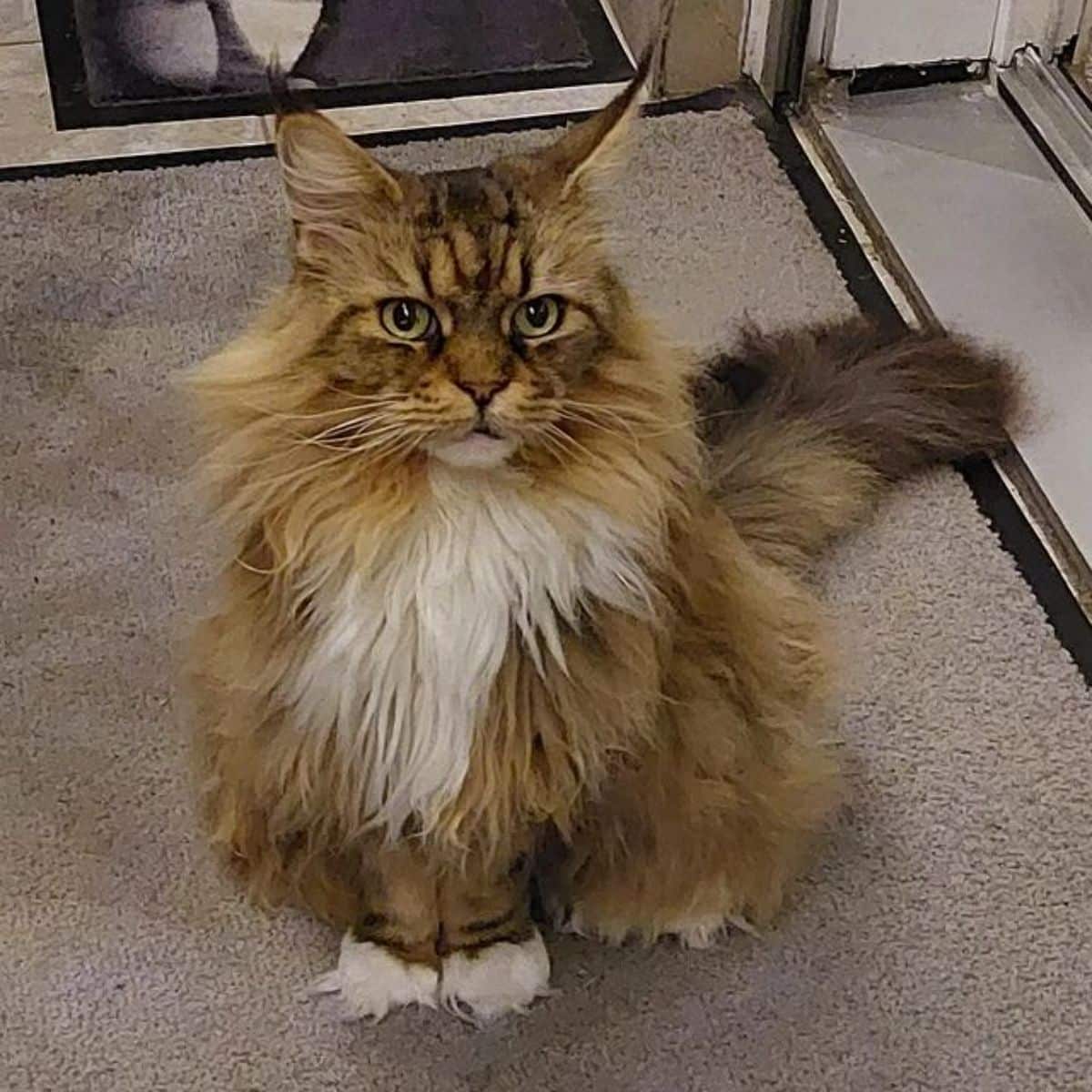 Luna is a beautiful 7-year-old tabby Maine coon. Only a Maine coon cat can wear their fur like a feather duster and still look this gorgeous.
19. Honey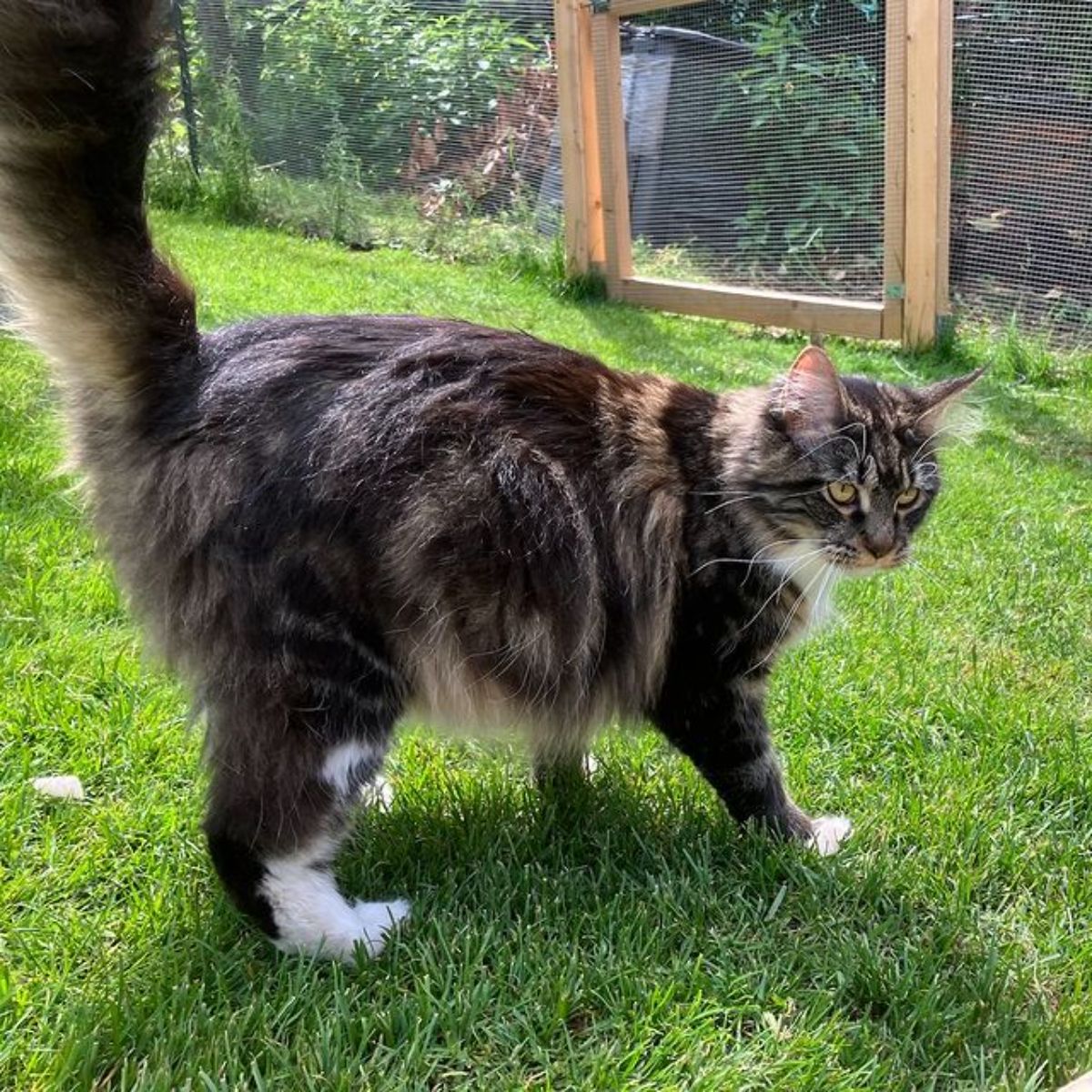 Honey is a lovely mother tabby Maine coon from a cat breeder. Her eyes perfectly match her luscious fur coat, making her all the more delightful.
20. Don Giovanni
Don Giovanni has one of the most excellent names for a tabby Maine coon kitty. Don comes from a cat breeder known as Wackymoon.
21. Forest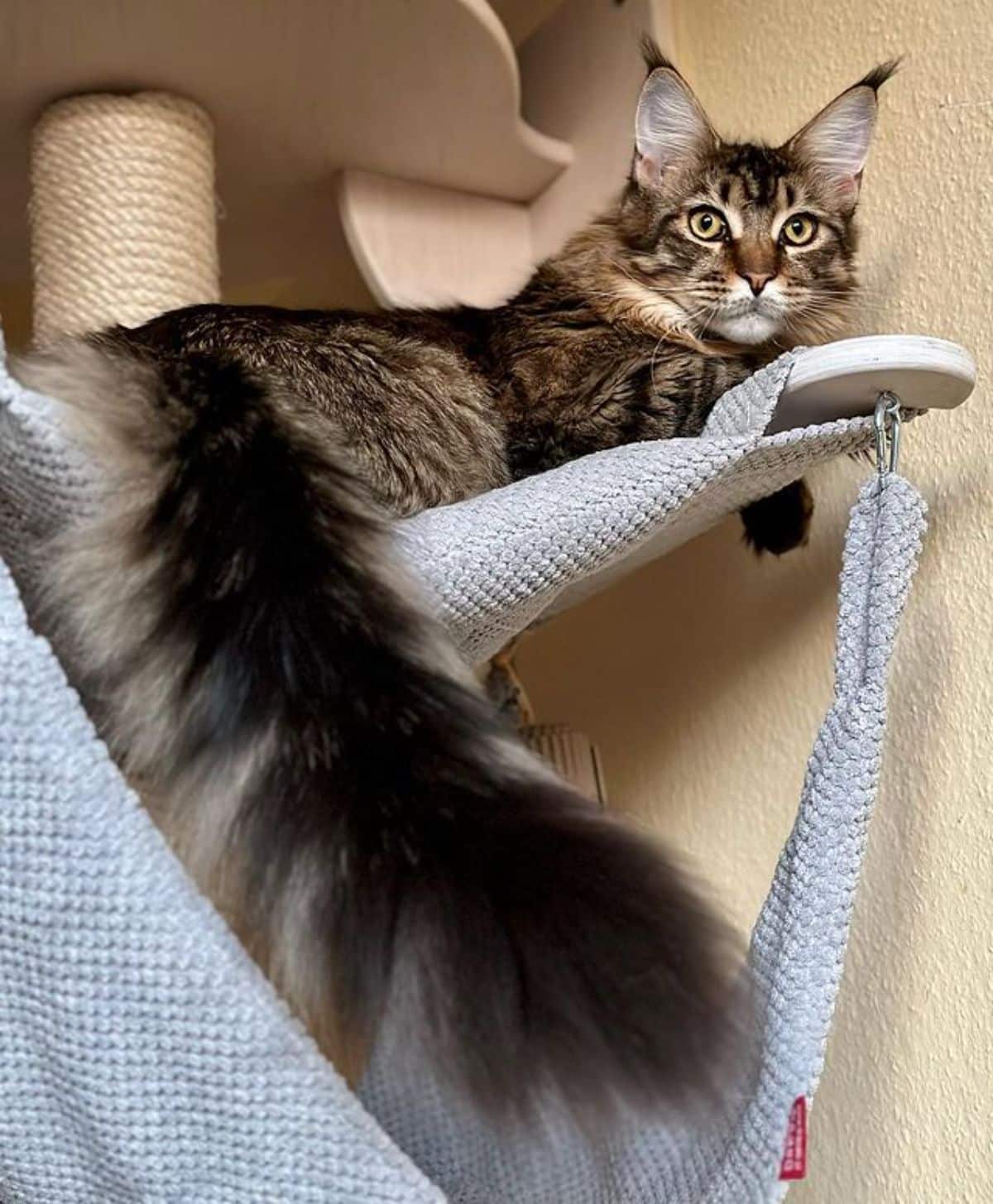 Forest exhibits all of the qualities of a quintessential Maine coon cat. His extremely fluffy tail, luscious fur coat, and adorable lynx tip ears give them a unique appearance.
22. Alfons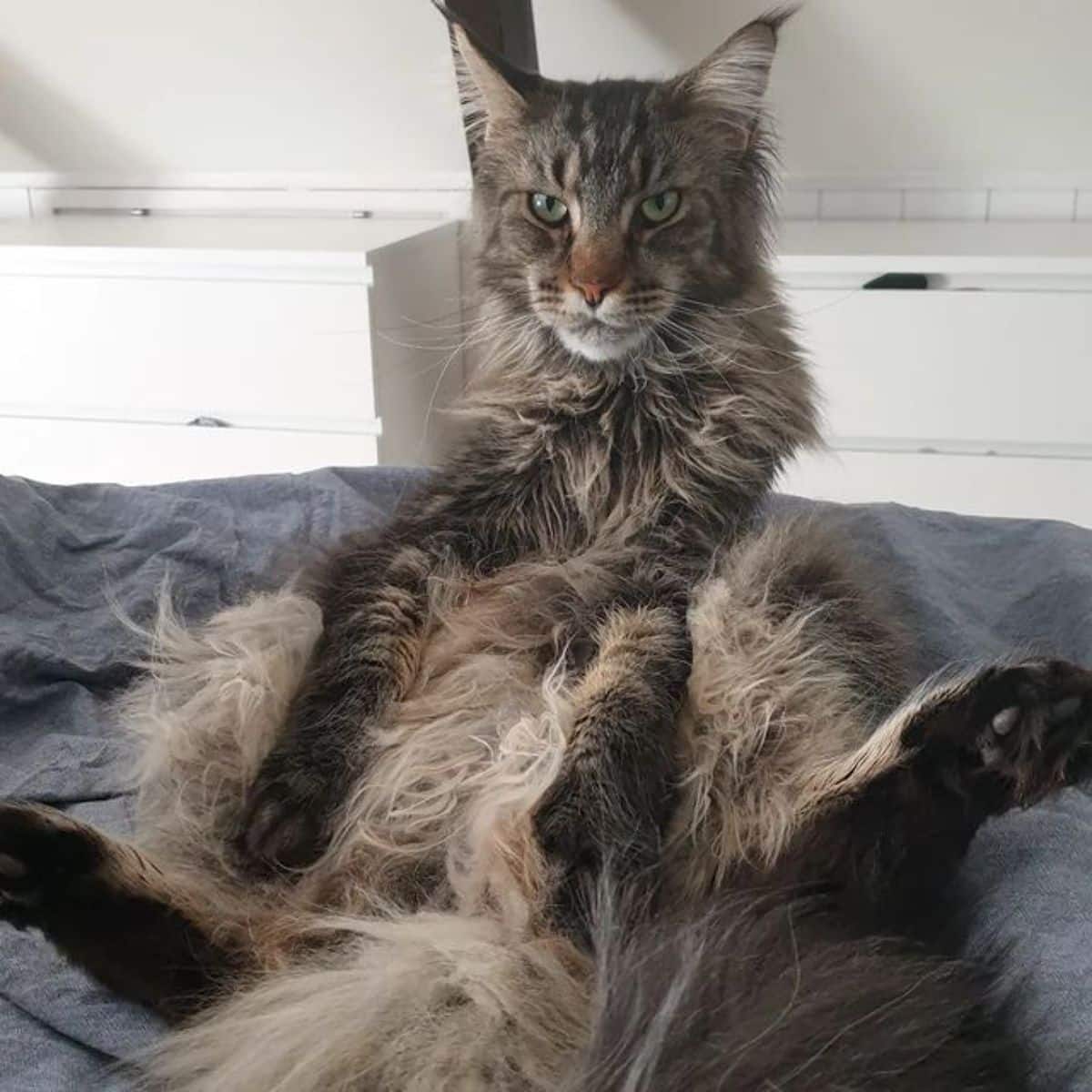 Alfons is a green-eyed tabby Maine coon from Sweden. His big, beautiful cat eyes only match his voluminous fur.
23. Bowie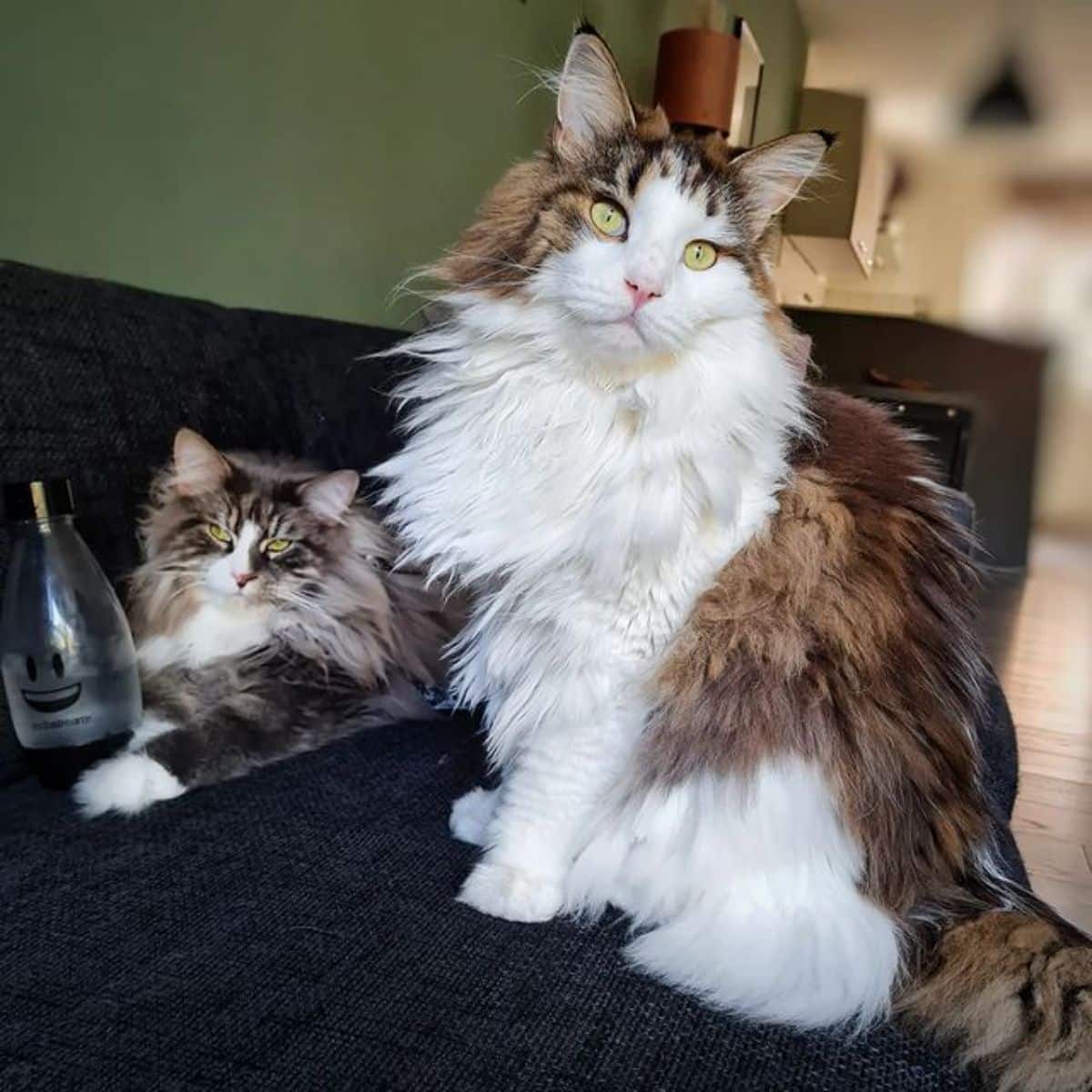 Bowie is a black tabby Maine coon. He was born in 2019 and shared a home with another beautiful cat named Simba.
24. Luna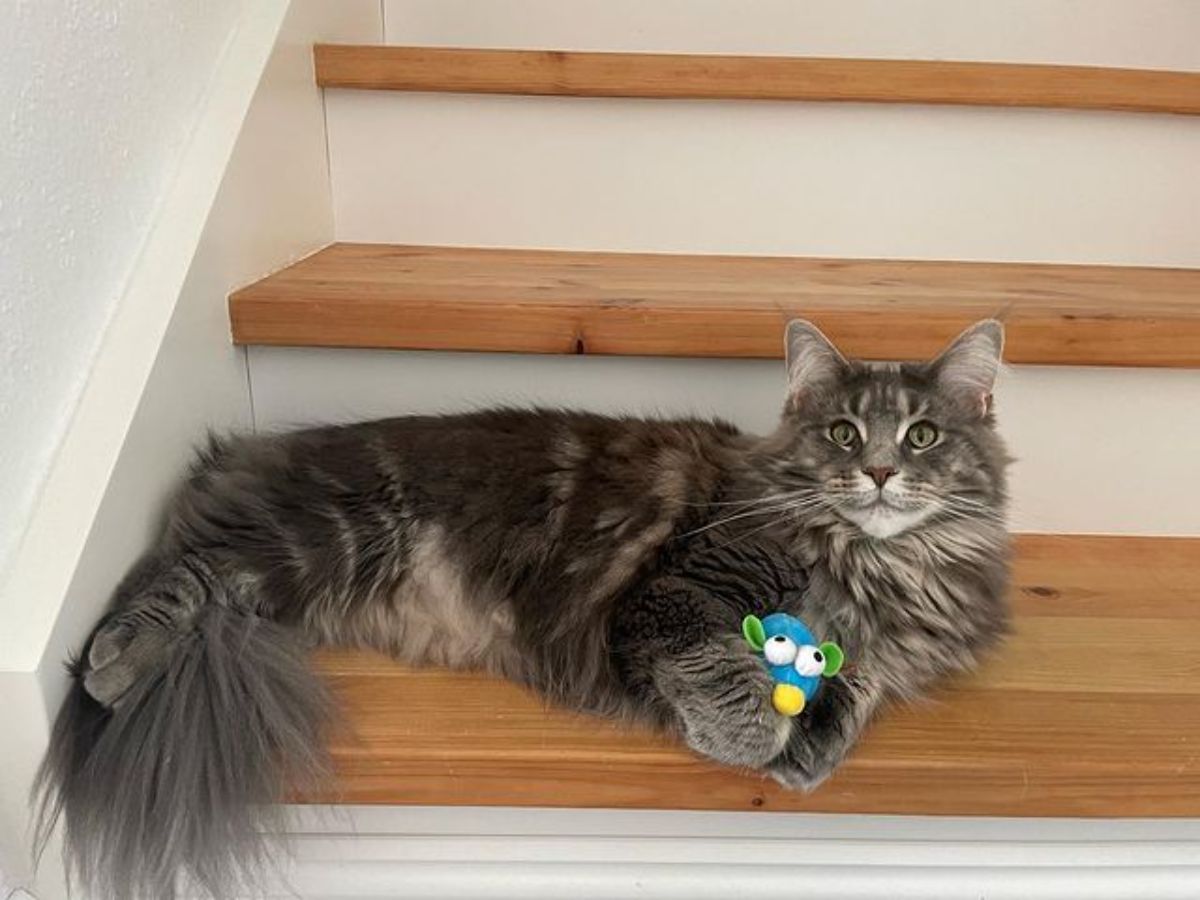 Luna is a fluffy Maine coon with eyes that will stare into your soul with their cuteness. Luna is a one-year-old female cat and shares a home with a male Maine coon named Lucky.
25. Lucky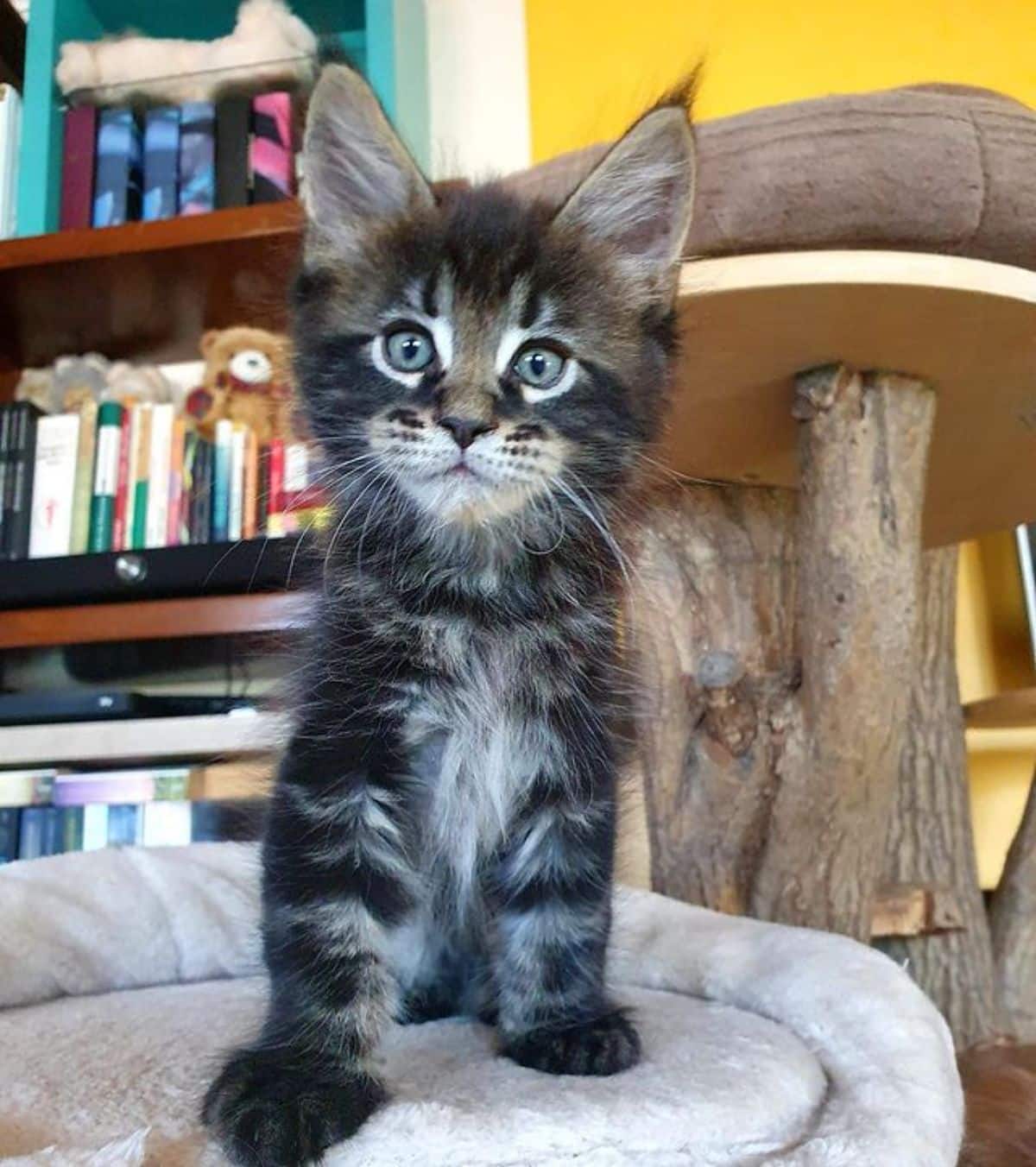 Here we have the previously mentioned Lucky, the housemate of the gorgeous Luna. These two cats form a dynamic duo of cuteness that can last several human lifetimes.
26. Castalia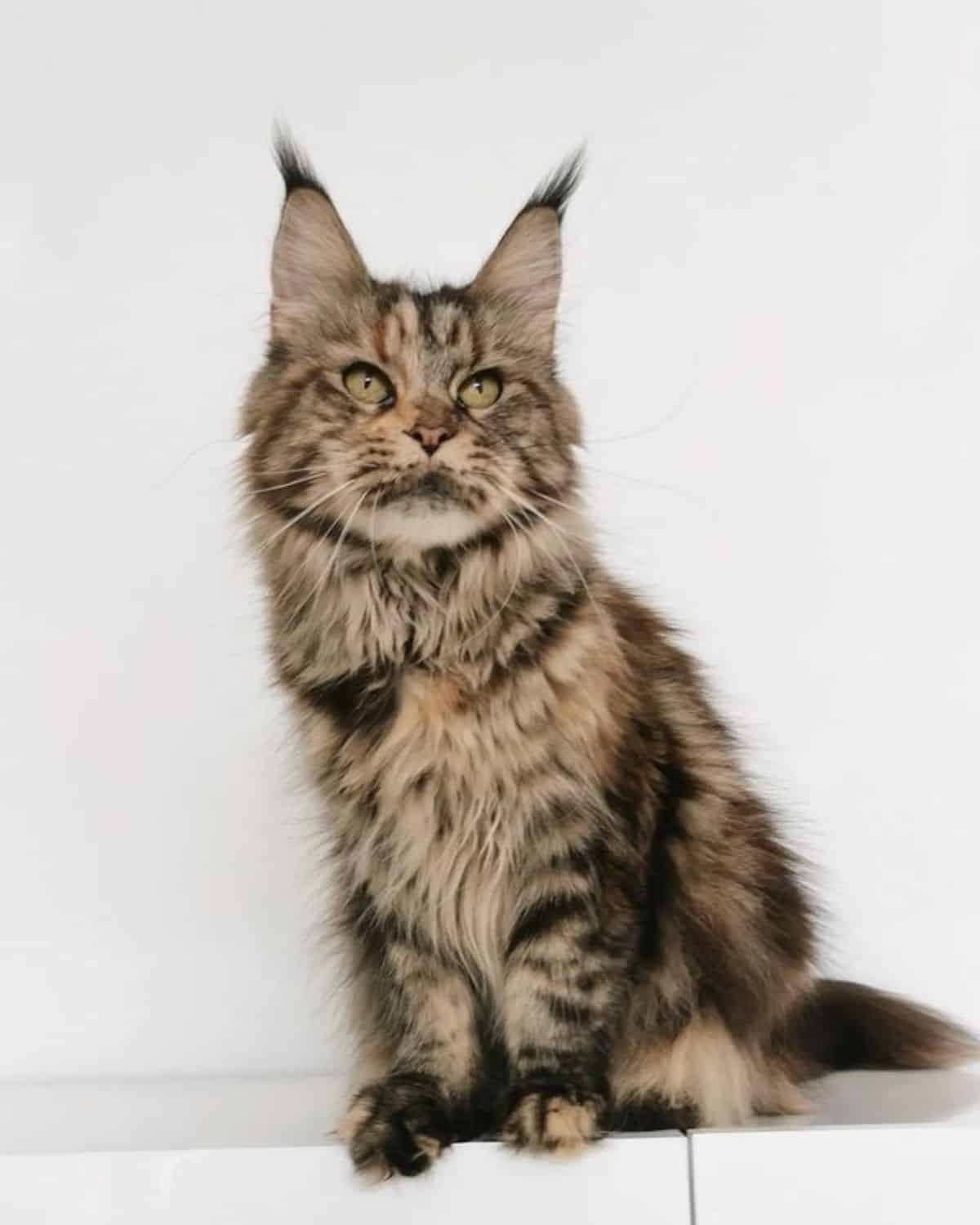 The beautiful Castalia is next on the list with her fantastic posture. The colors on her fur go exceptionally well with the multi-layered fur associated with Maine coon cats.
27. Hela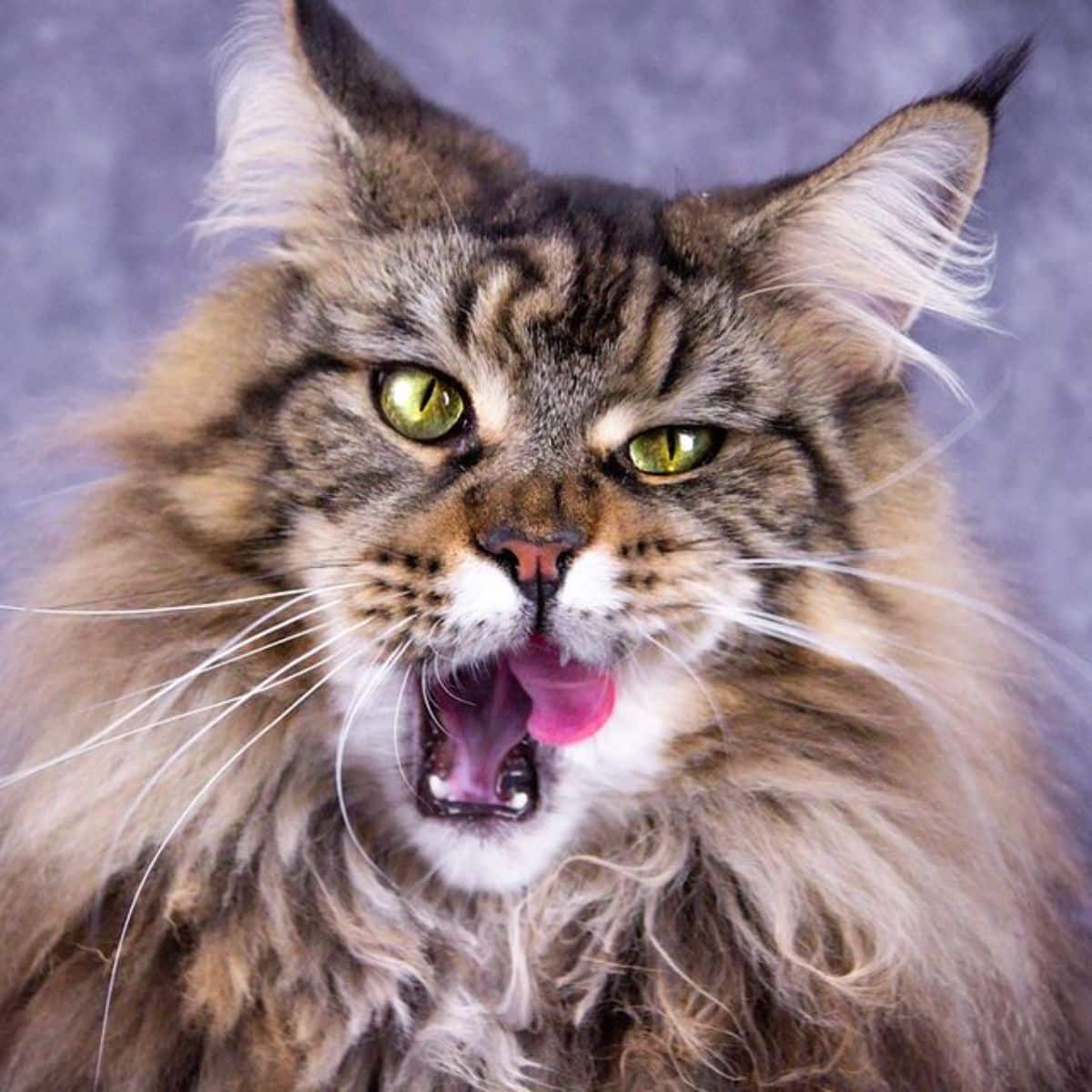 Last but certainly not least, we have the breathtaking Hela. Hela is a gorgeous green-eyed Maine coon from Austria with enough cuteness to make you want to eat your heart out.
Conclusion
As you can see, black tabby Maine coon cats hold a cuteness that will sear itself into your mind. There's something infinitely pleasing about watching these lovely animals be themselves as they live alongside us as our companions.