Blue tabby cats have a classic tabby pattern, and Maine coon cats are majestic and fluffy creatures. Put these two things together, and you get one beautiful cat worth cuddling all day!
Cat lovers and cat owners can't stop sharing their feline favorites, and for a good reason. Let's take a look at 21 blue tabby Maine coon cats that will convince you to adopt one.
Jump to:
1. Laino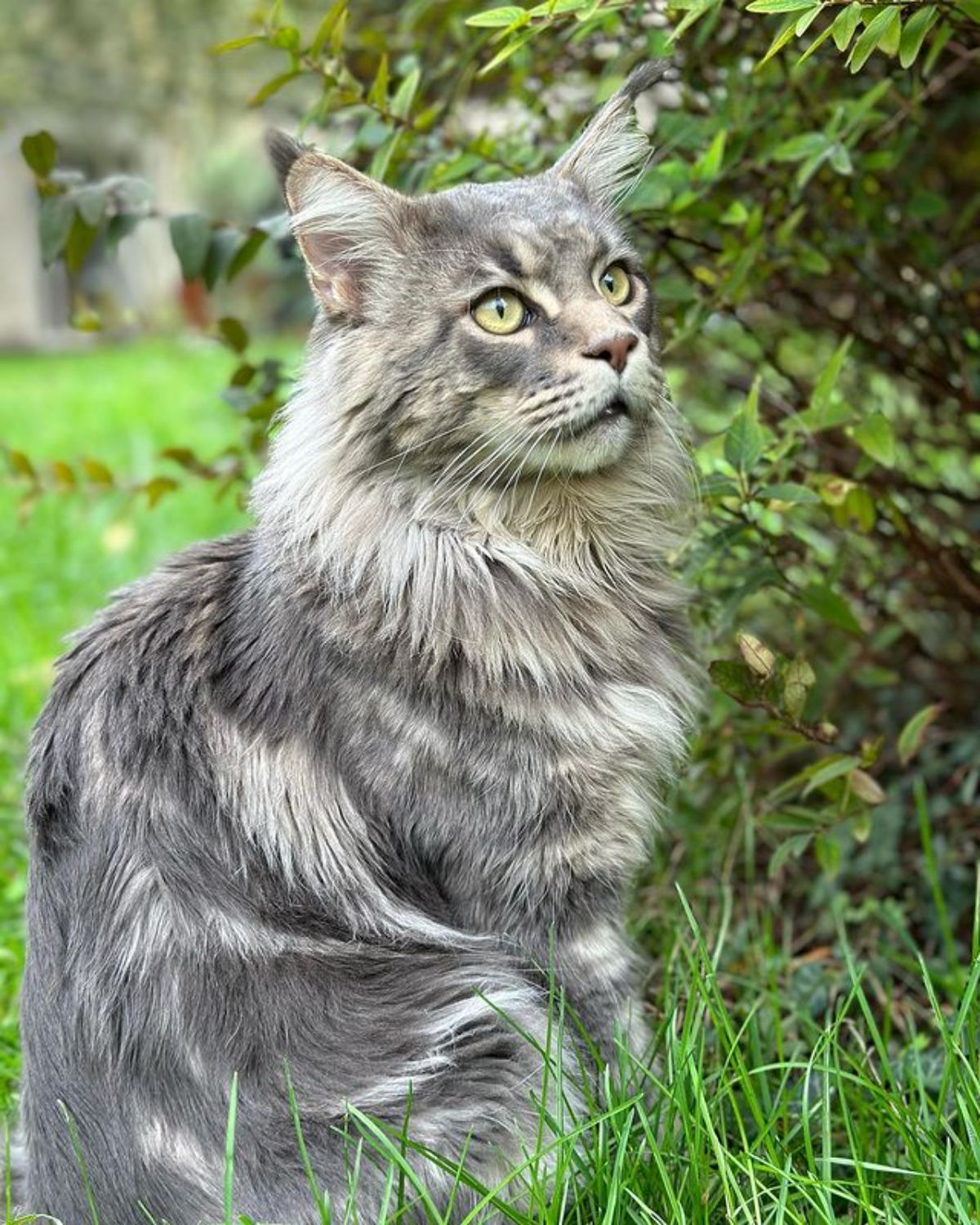 Laino, or Laїno, is a beautiful Maine coon with a classic fluffy look. What we love to see is the tufts of fur on his ears! Laino lives in a loving home with his kitty sibling, Behia.
2. Milo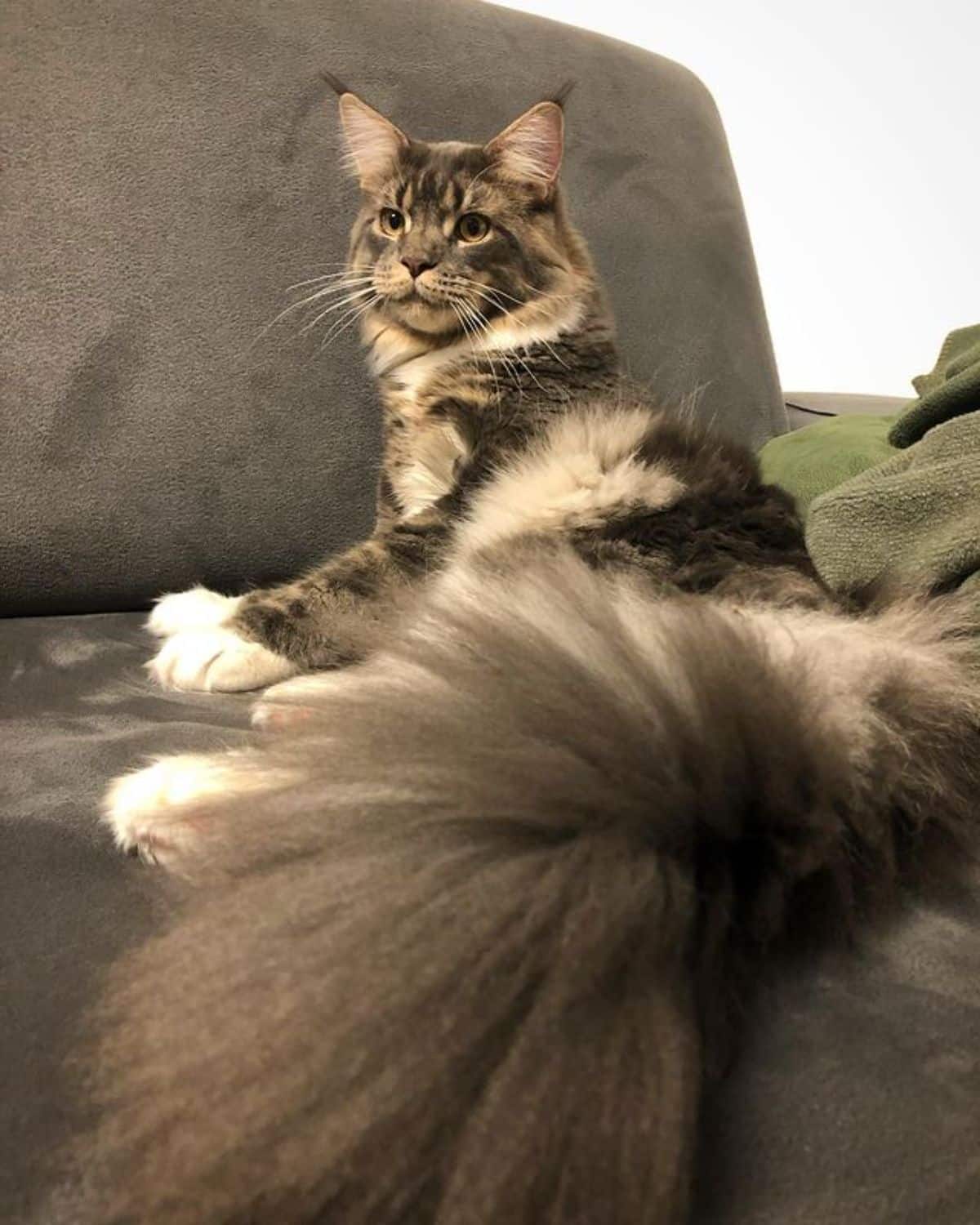 Milo is showcasing another classic feature of the Maine coon breed, the fluffy tail! This curious kitty makes lounging on a sofa look like the perfect profession. Milo lives at home with his kitty sibling, Eddie.
3. Blues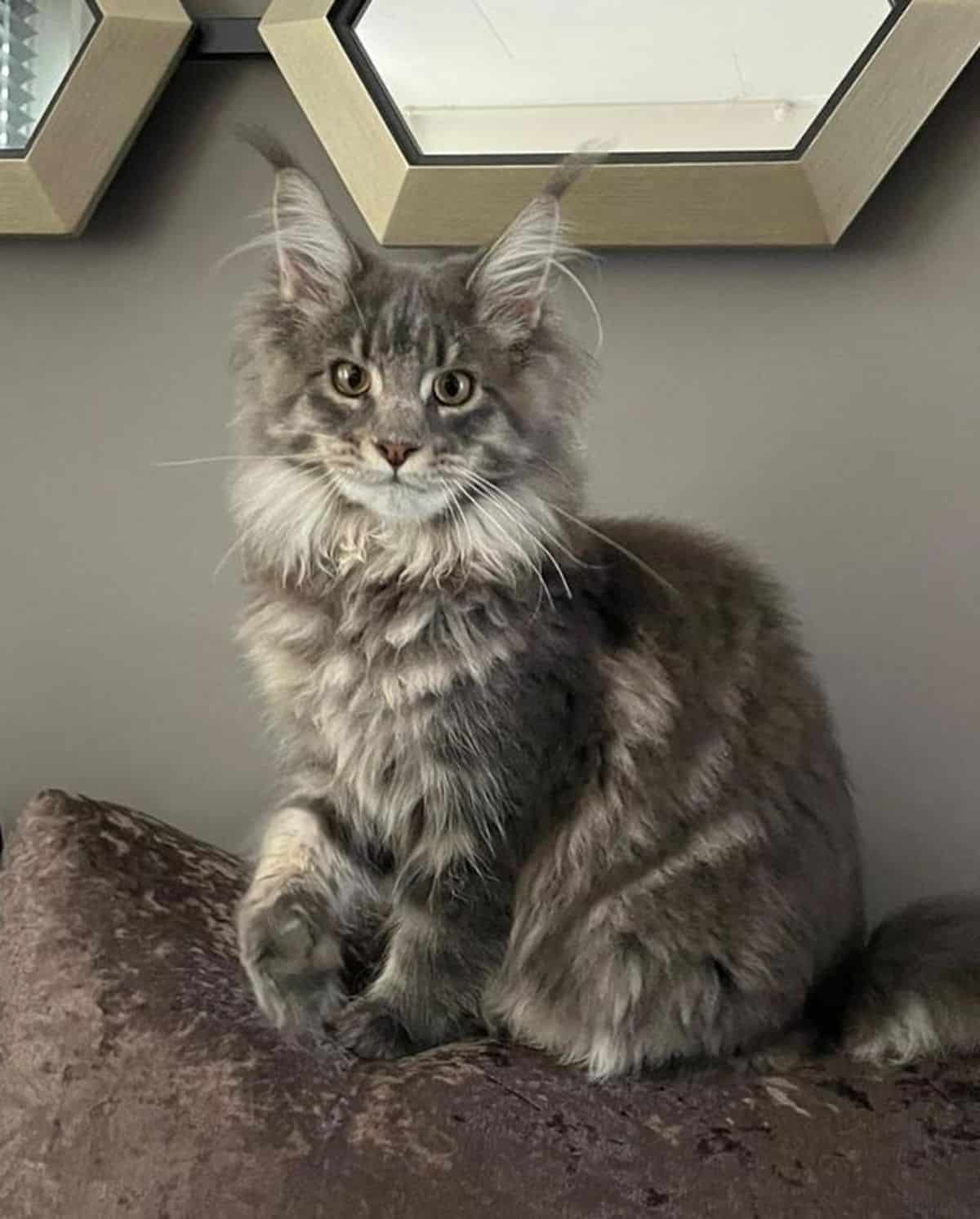 Blues the Maine coon is appropriately named! This pretty kitty has majestic ear tufts and the fluffy fur that define this adorable breed. And who could resist that sweet face? Blues lives with his human mama and kitty sibling, Moose.
4. Cooper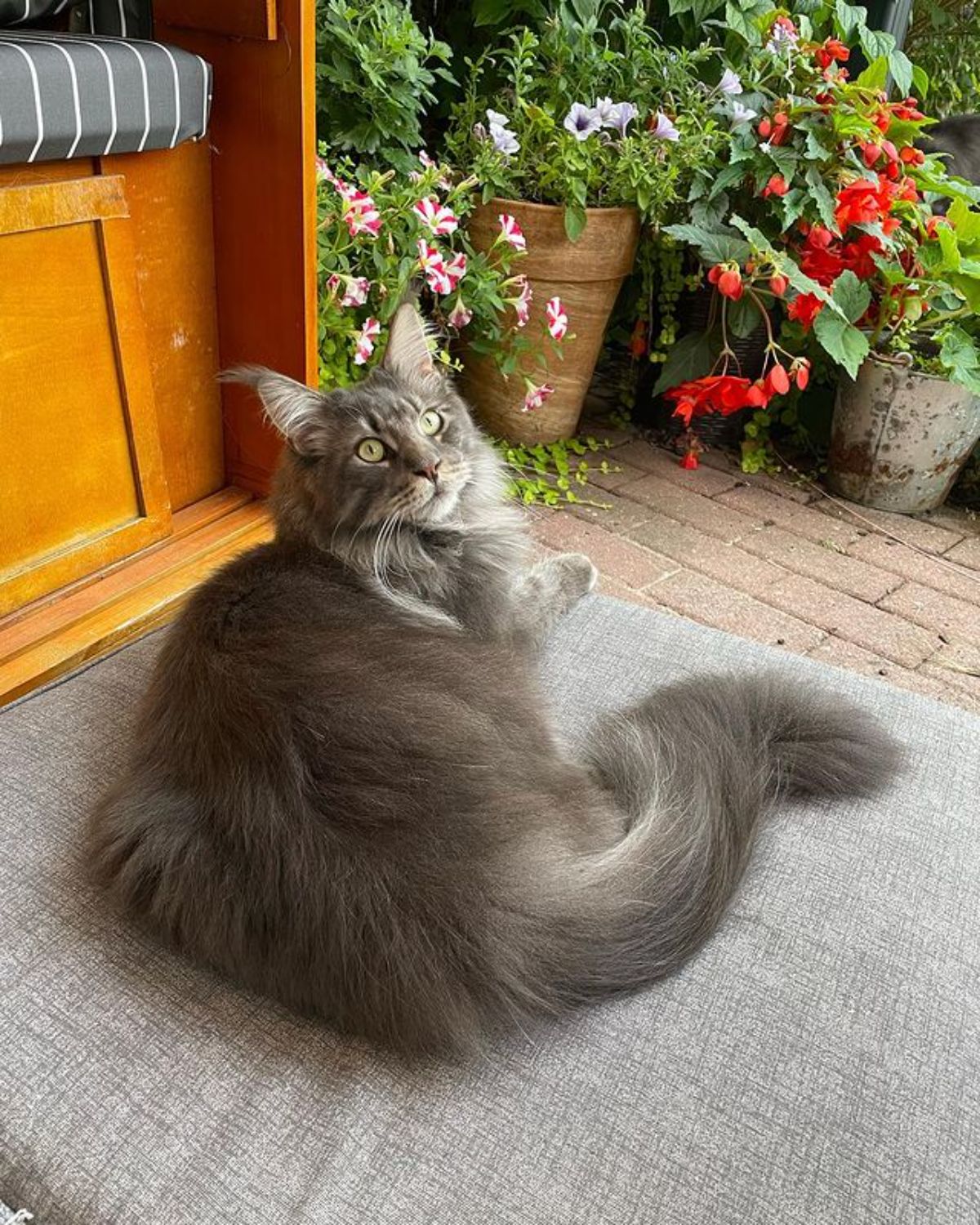 Cooper pulls off the subtle blue tabby patterning with his gray gradient. It might be difficult to distinguish him from his kitty siblings, Mowgli and Raya. Just look for the stripes, and you'll find this handsome blue tabby! Cooper lives in a big animal family with his human, Nicole.
5. Bruce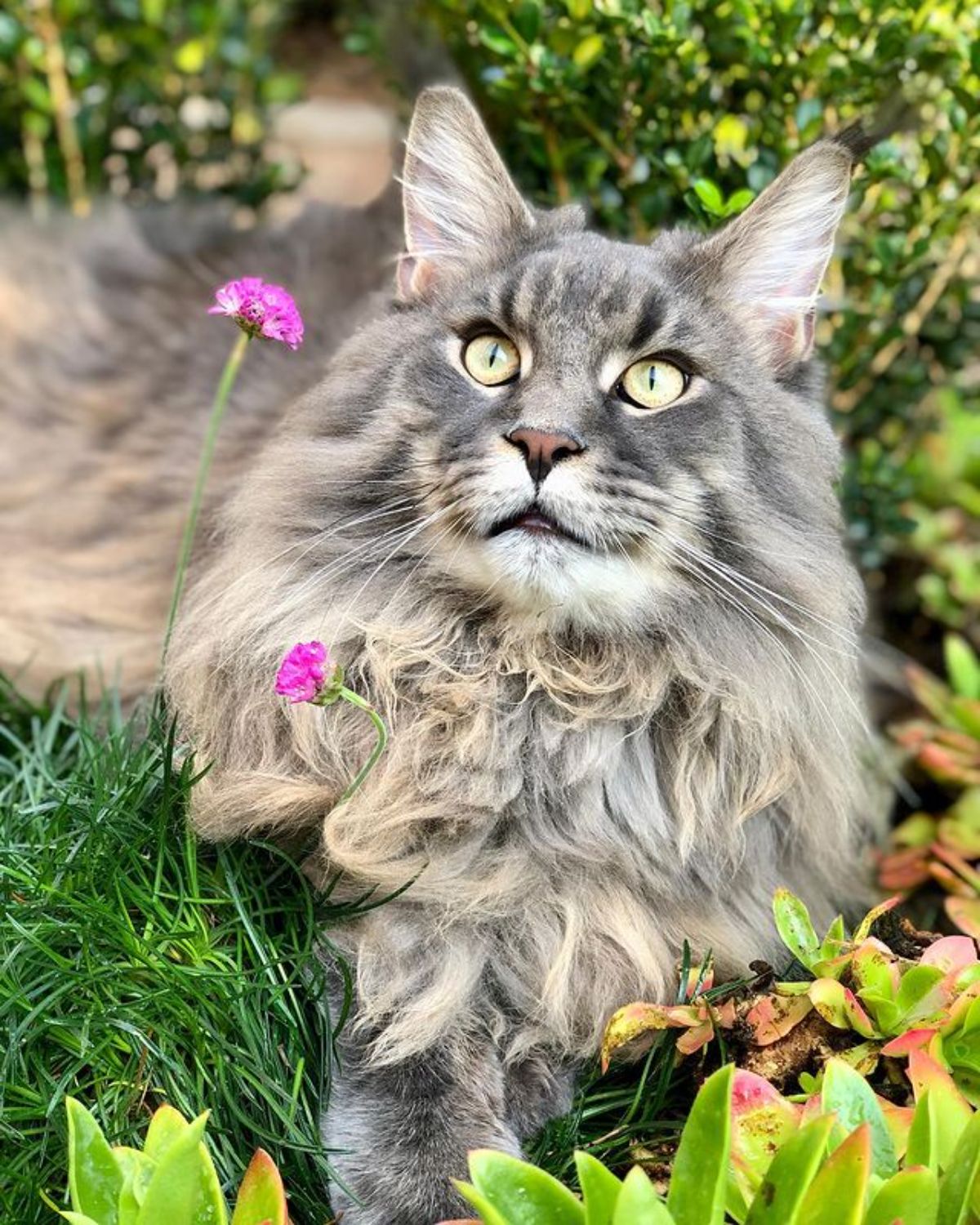 Bruce is another gorgeous Maine coon that looks too fluffy to be real. And while it may be difficult to distinguish him from his kitty sibling Logan, another Maine coon, only Logan could make such a beautiful face. His long whiskers are another common draw to this beautiful breed.
6. Labbetuz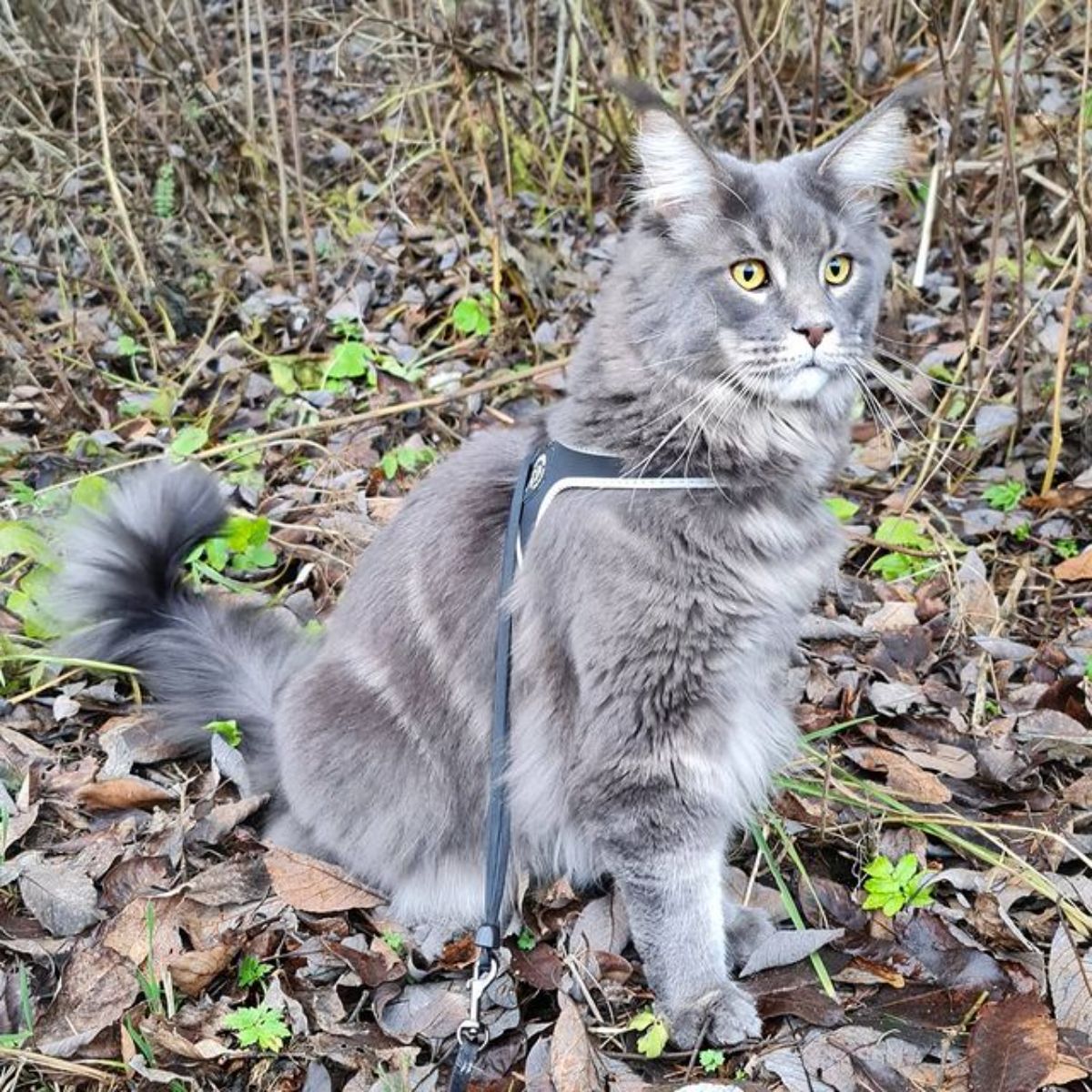 Labbetuz is easy to pick out from his family of Maine coons. Kokos and Bamse both are lighter colored, meaning Labbetuz stands out with his beautiful dark coloration. You're sure to get lost in those bright eyes and that sweet face. He lives in Norway with his cat's family.
7. Avatar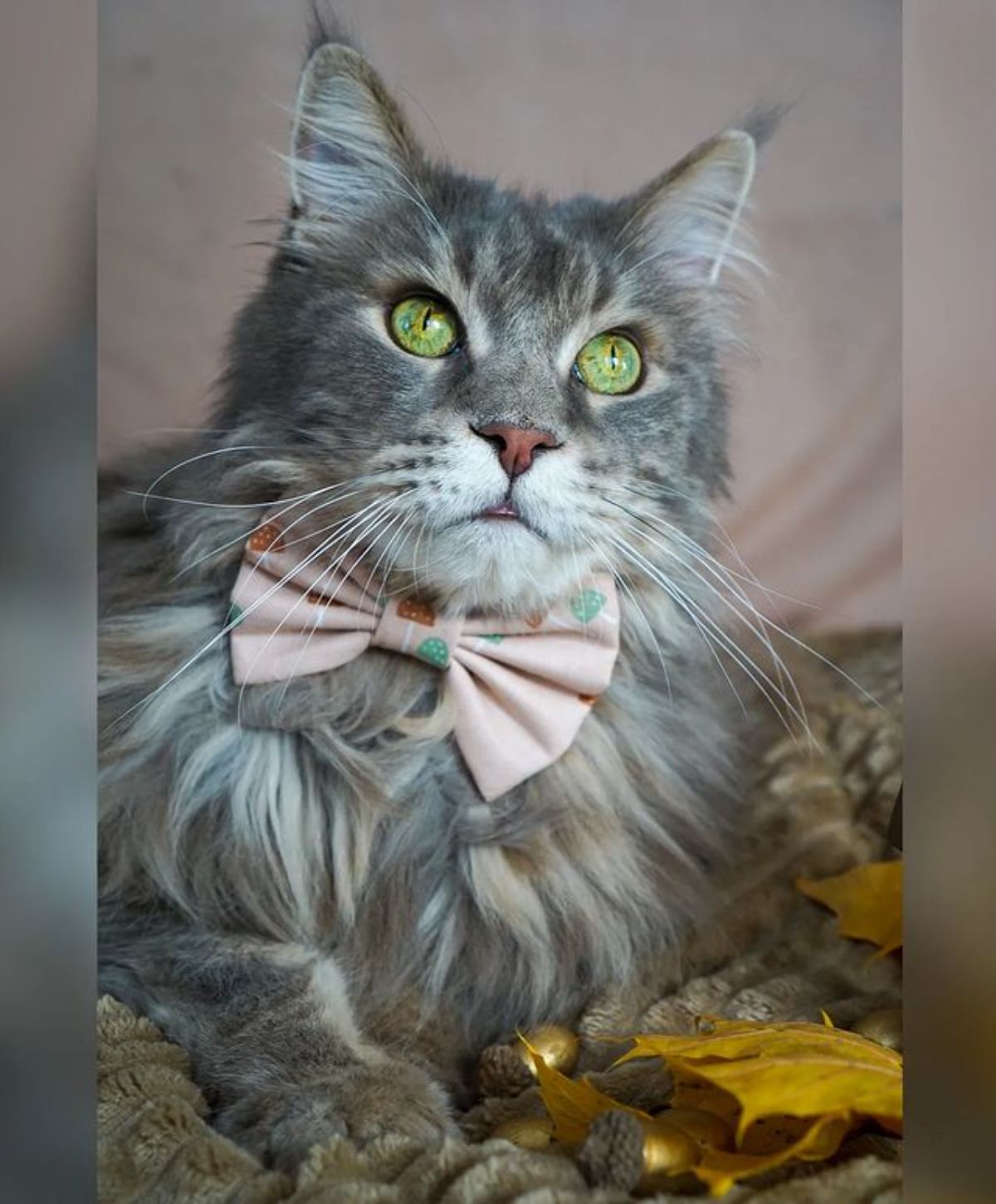 Avatar lives with another fluffy cat family, each with unique coloring. This stunning Maine coon draws all the attention to his eyes. And if that fluffy chest isn't enough to make you want to smother him with snuggles, then the cute bowtie sure will!
8. Sakaori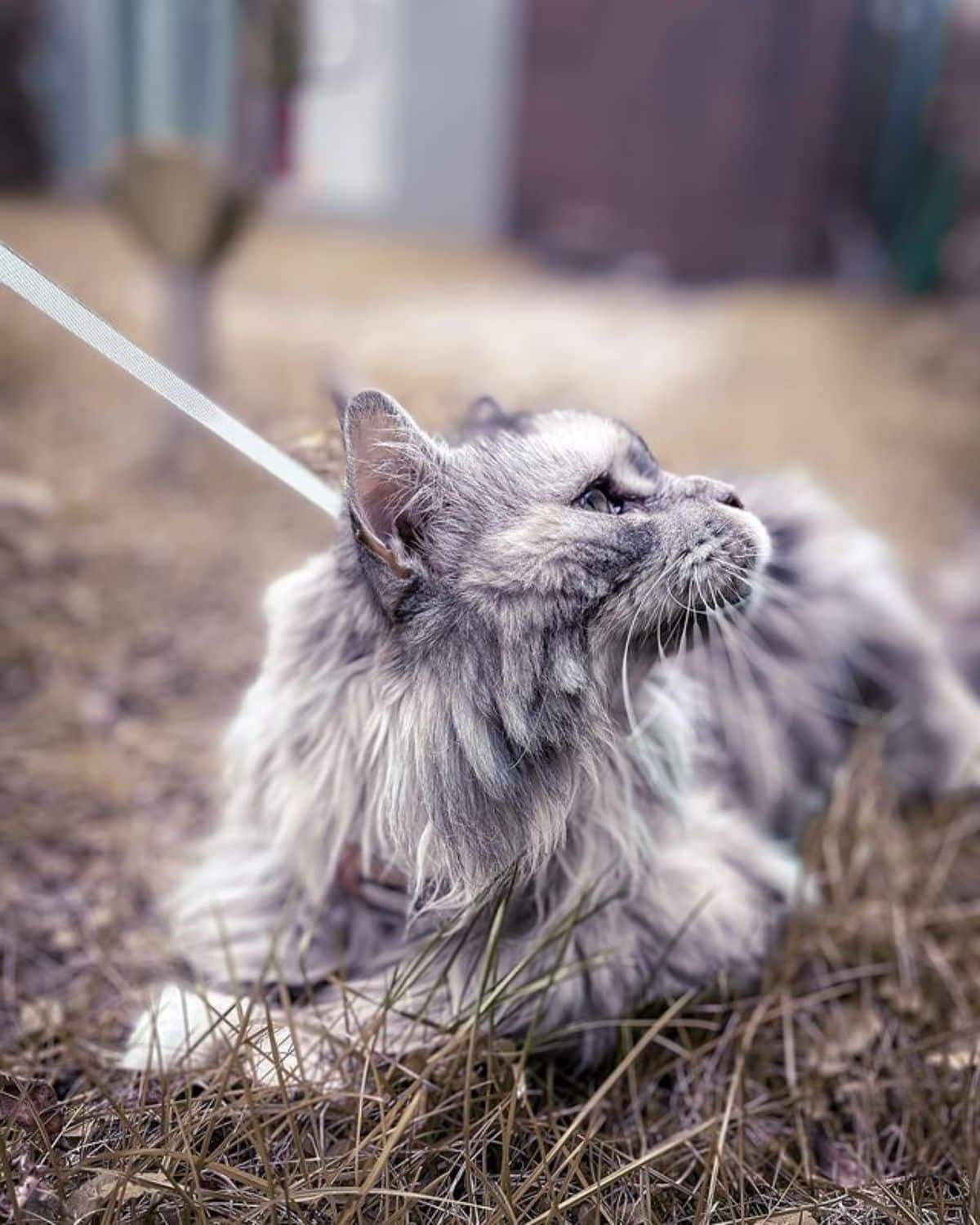 This beautiful Maine coon has a unique patterning that looks marbled. This is called a blue tabby with classic white coloring, and is incredibly stunning! Sakaori lives with her cat sibling, Sunny, in Austria.
9. Juno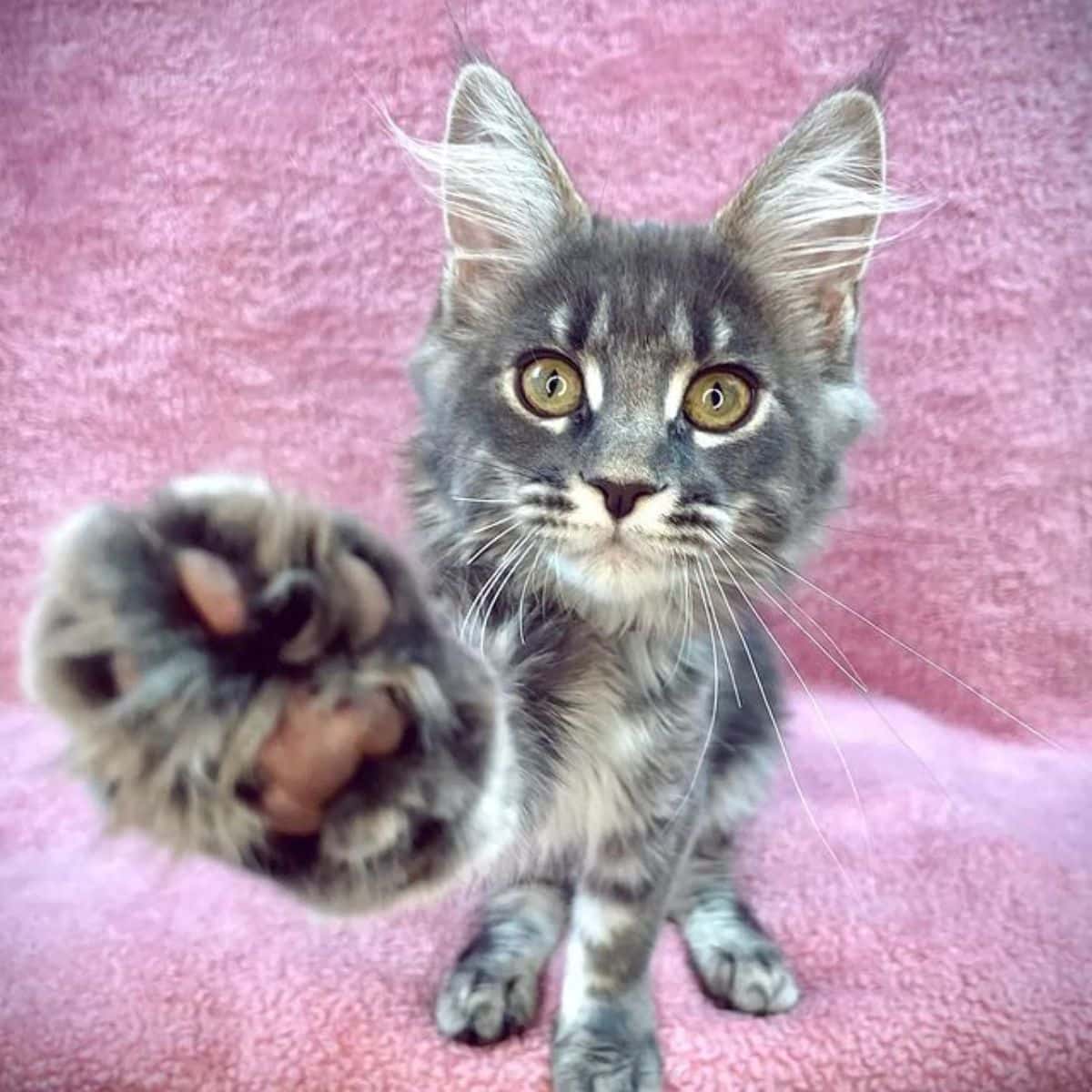 What's cuter than a Maine coon? A Maine coon kitten! Juno is still growing into her fluffy fur, but her ears are full of fluff and cuteness. She may be an only child, but she's in a loving family full of humans. And really, who could say no to the toe beans?
10. Moz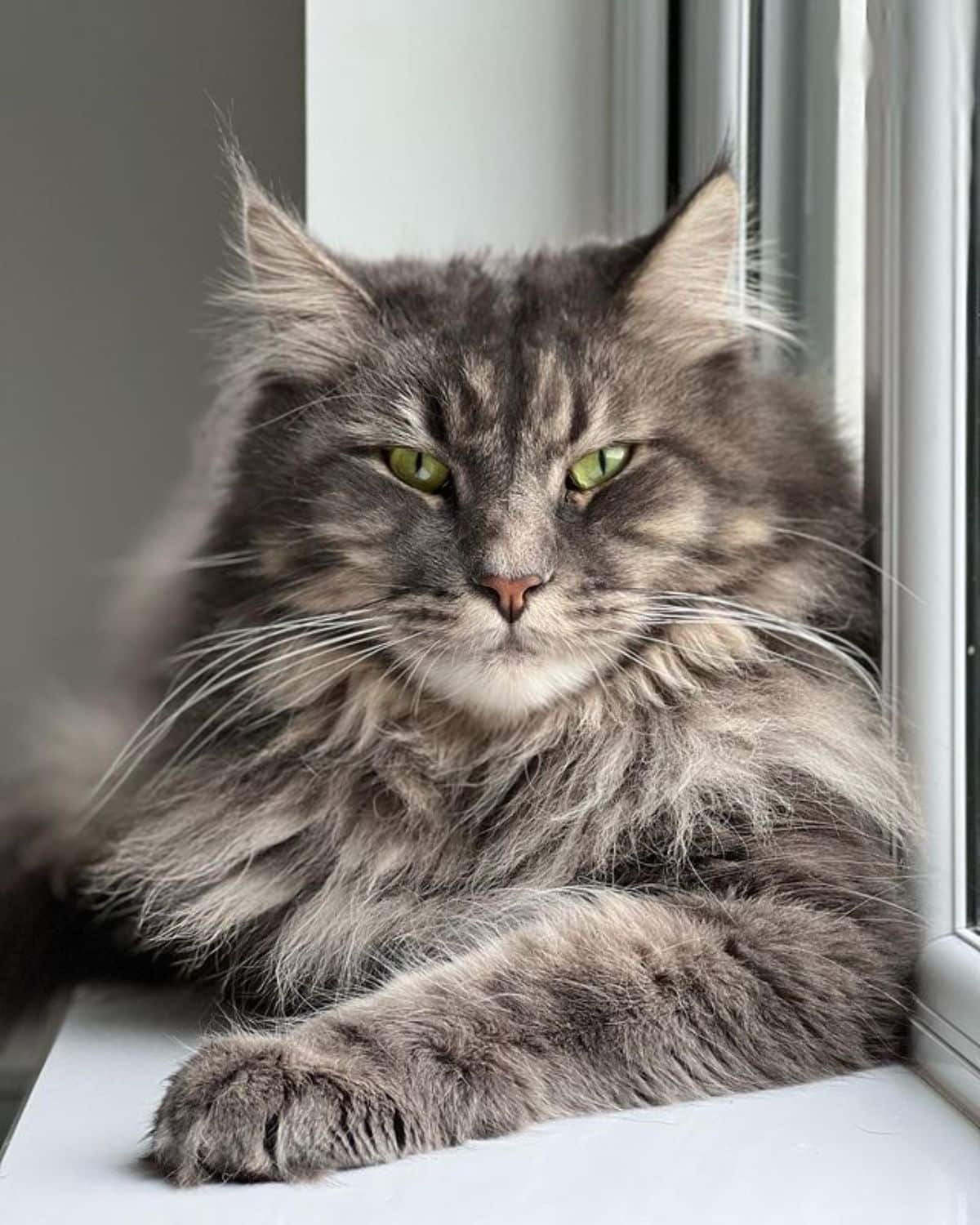 Moz is a handsome blue tabby Maine coon, with this classic displeased face. Aside from his coloring, he stands out in his home with his majestic floof. This beauty lives with his brother, Jasper, in Scotland.
11. Mochi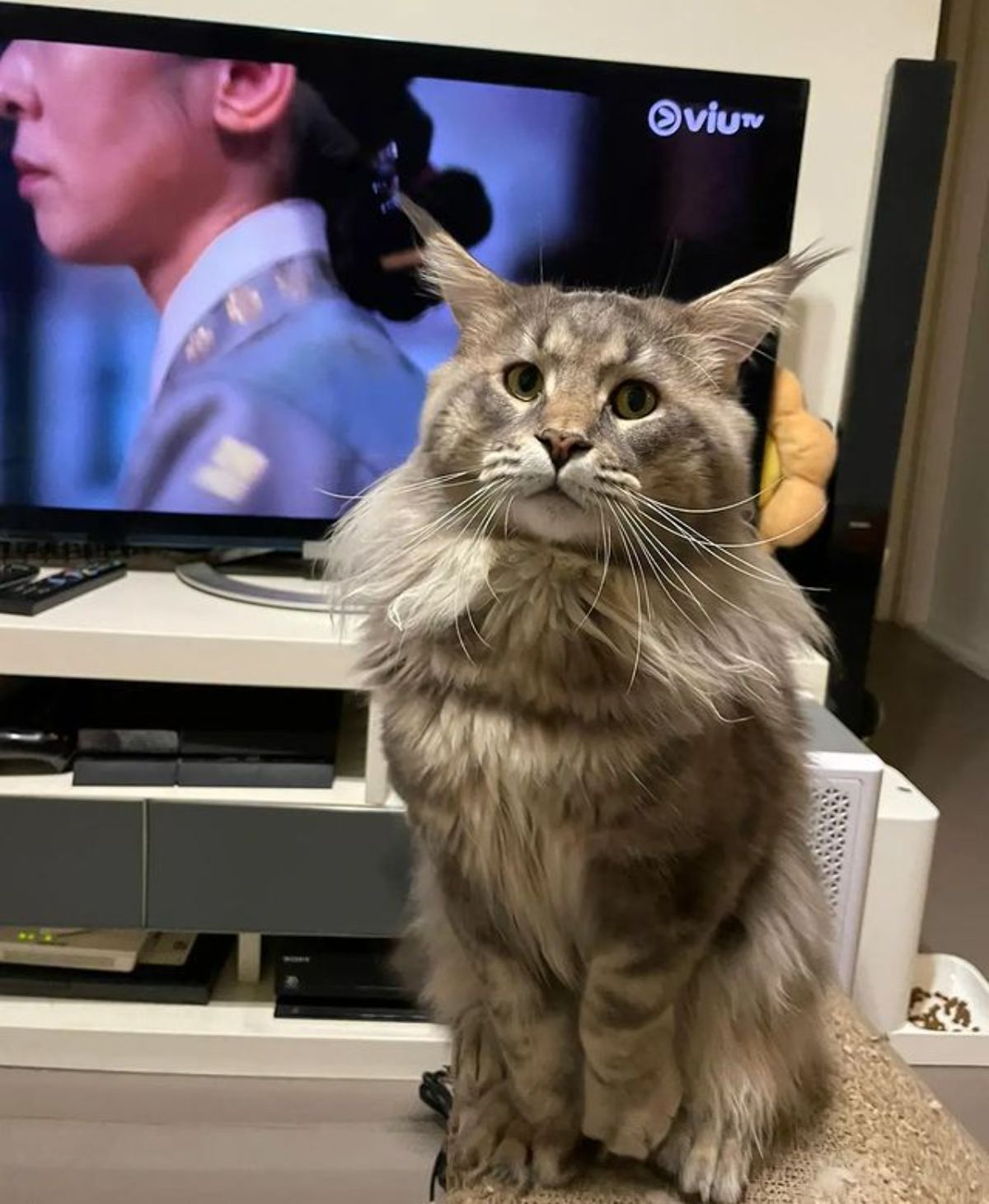 Mochi's adorable neck scruff almost looks like a collar! Compared to his feline siblings, he's easy to pick out as the fluffiest of the bunch. And those eyes look like he's been caught red-handed! Mochi lives in a happy home with his three cat siblings and humans.
12. Bonga
Bonga is a stunner with his darker facial markings. This pic is very endearing since he's snuggling up in a sink, taking up space with his fluffy fur. Since he's an only child, he gets all the love from his humans in Canada.
13. Django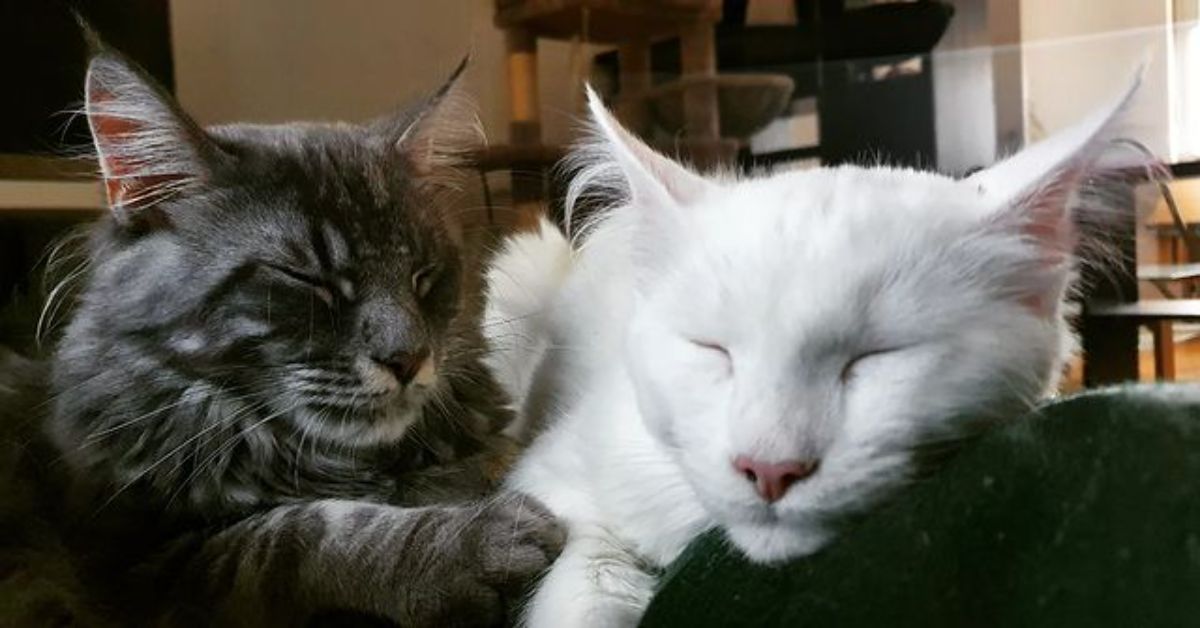 This sweet picture shows a sweet Django with his sister, Snow. The distinction is very striking, especially with Django's fluffier ears. But their peaceful expressions show how relaxing peace between siblings can be! These are an adorable pairing worth fawning over.
14. Brady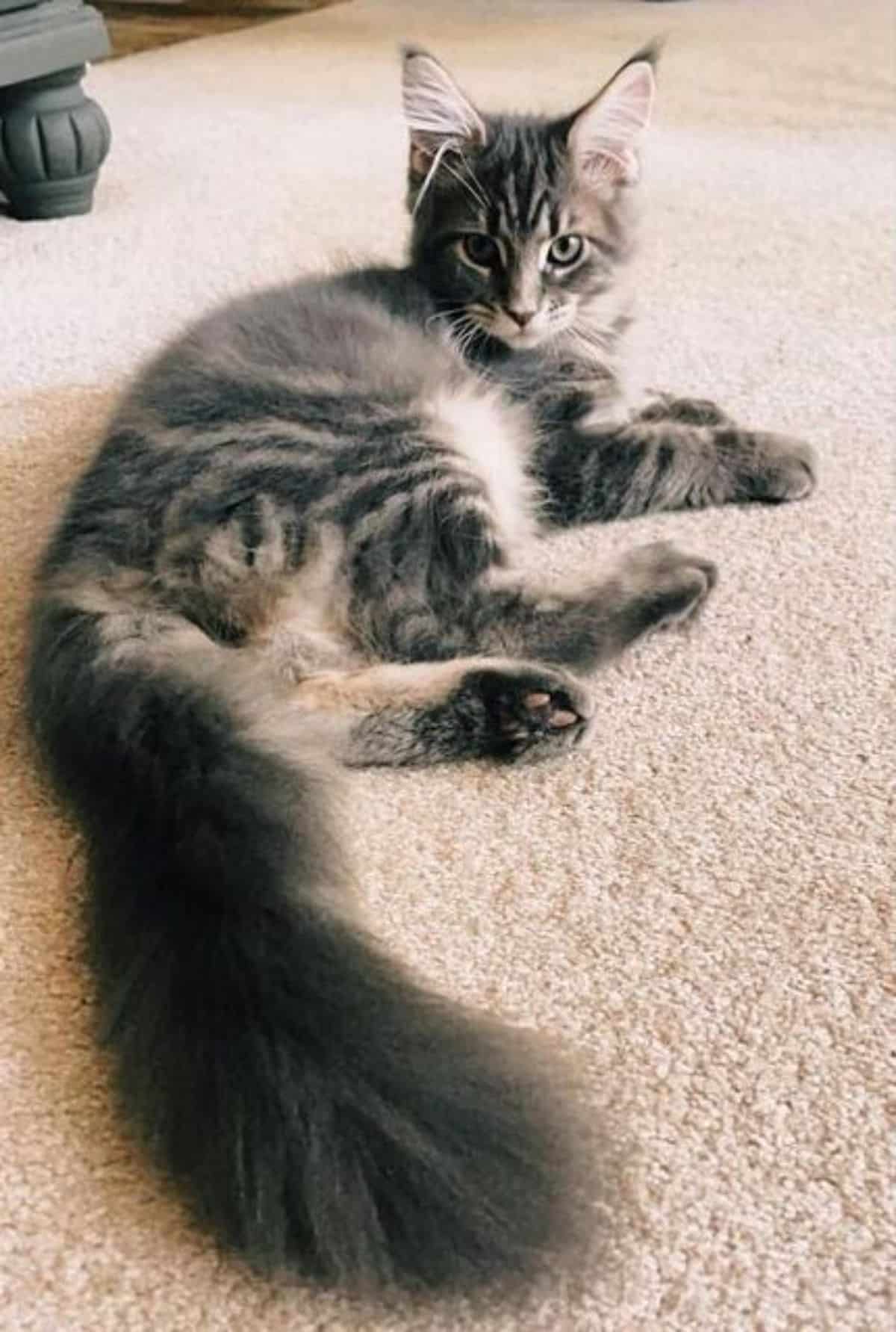 Brady may be all grown up now, but he was an adorable Maine coon kitten! Even at 5 months old, he had a super fluffy tail and ears. And his sweet little face looks like he could do no harm. He lives with his cat family and humans in the USA.
15. Simba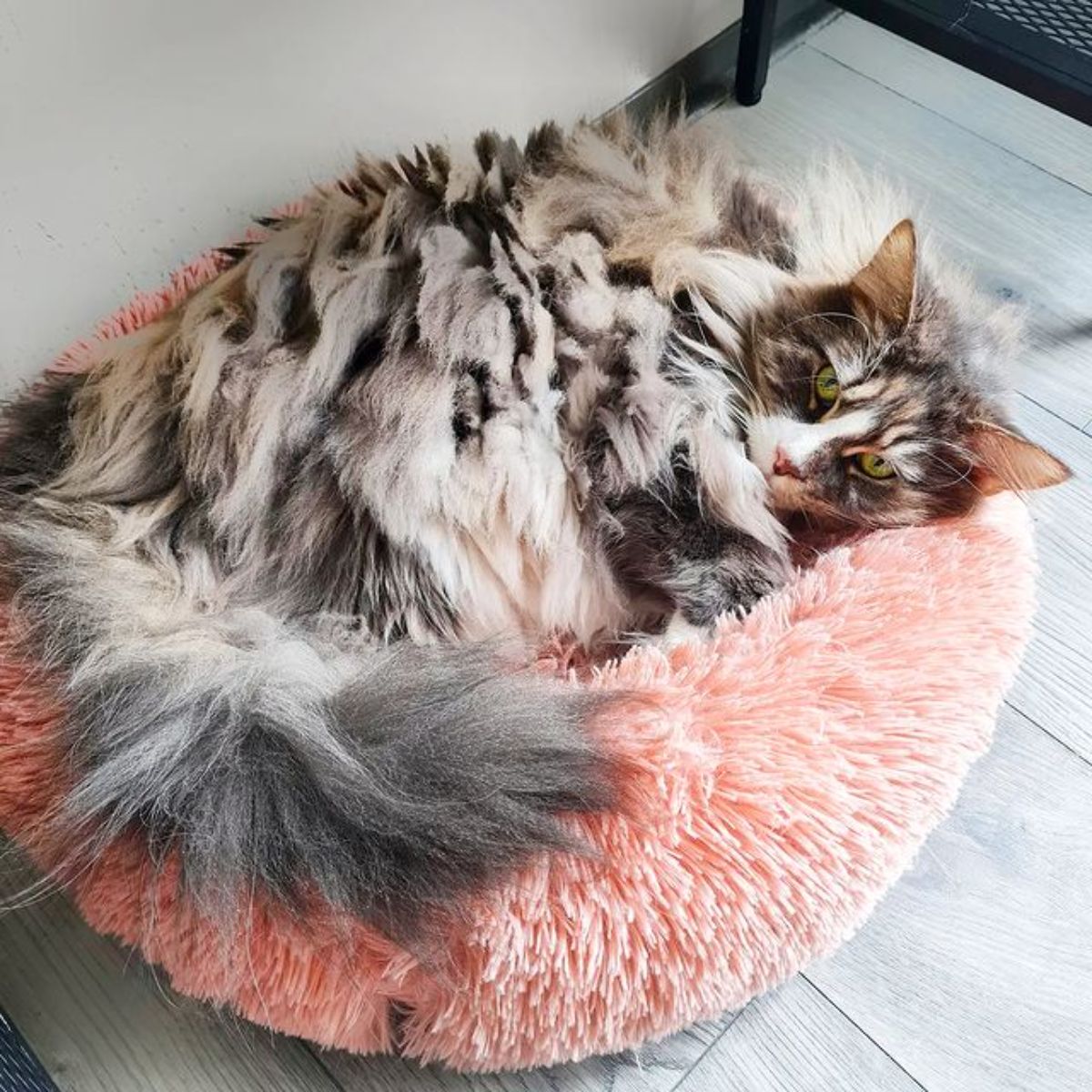 With a name like Simba, it's no wonder he's the fluffiest kitty in the family! Even with the splotches of white in his coat, you can tell the difference between him and his brother, Bowie. These adorable cats live with their humans in the Netherlands.
16. Atlas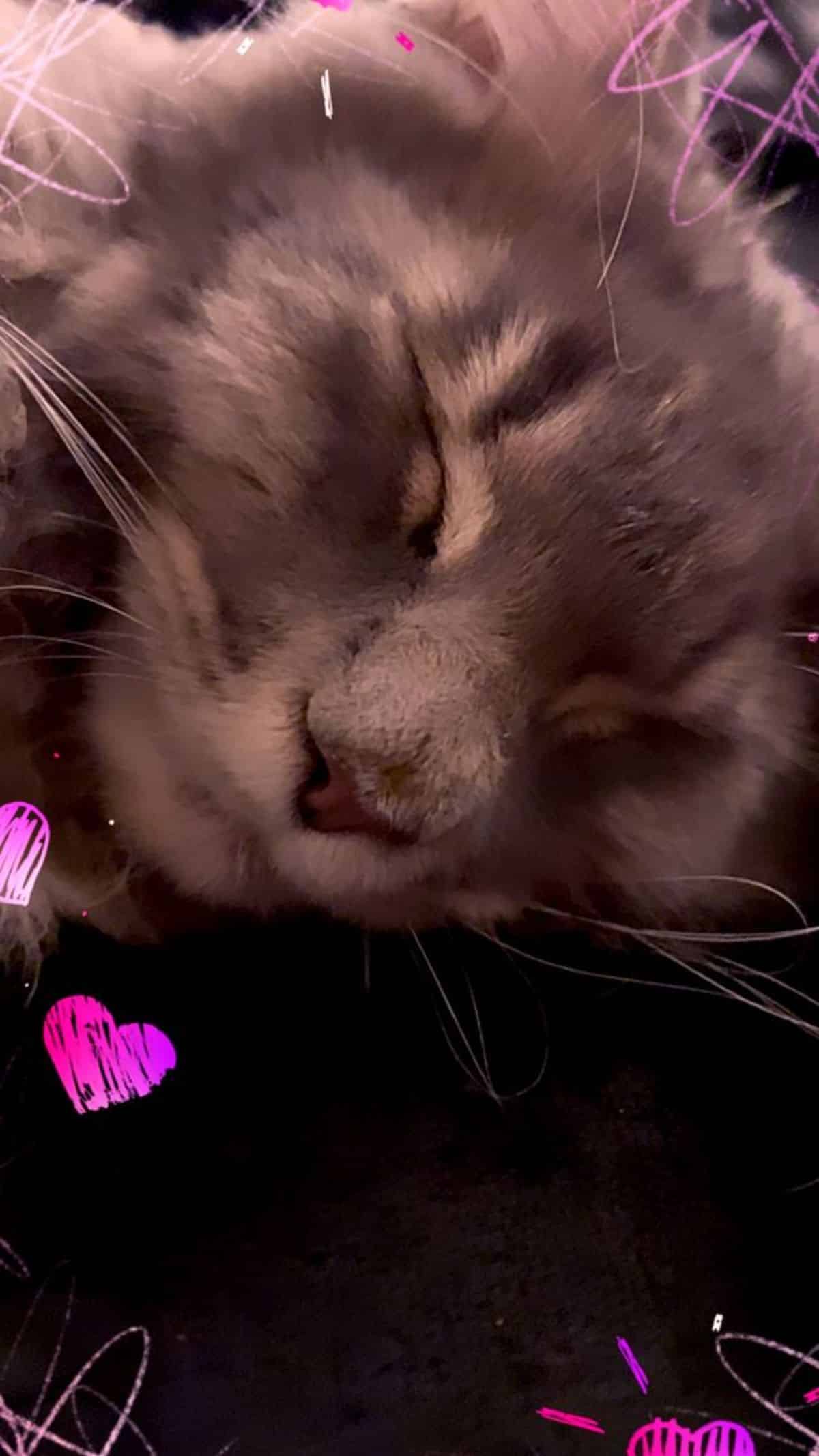 This sleepy kitty is Atlas, a sweet Maine coon from Sweden. A cat with that much floof is bound to sleep soundly through the night. From a distance, you might mistake him for his sibling, Siri, but they are unique in their family of Maine coons!
17. Diego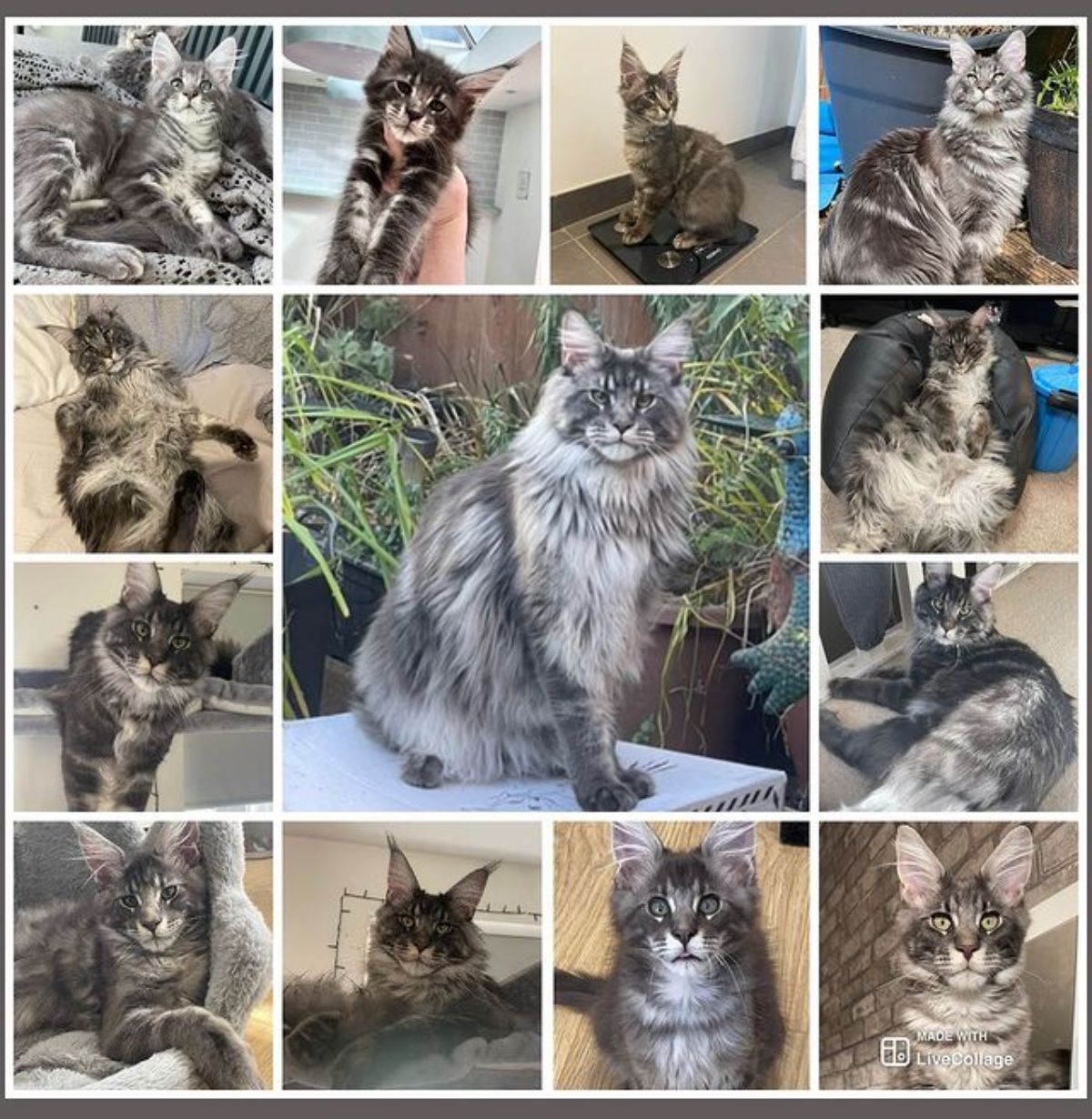 Diego has lived a very happy life, if you can't tell by this collage! It's a magical thing to see a Maine coon grow into its fluffy glory, and he does it with style. Diego lives with his fellow rescue cats, Hugo and Barnaby, in a loving home.
18. Nikita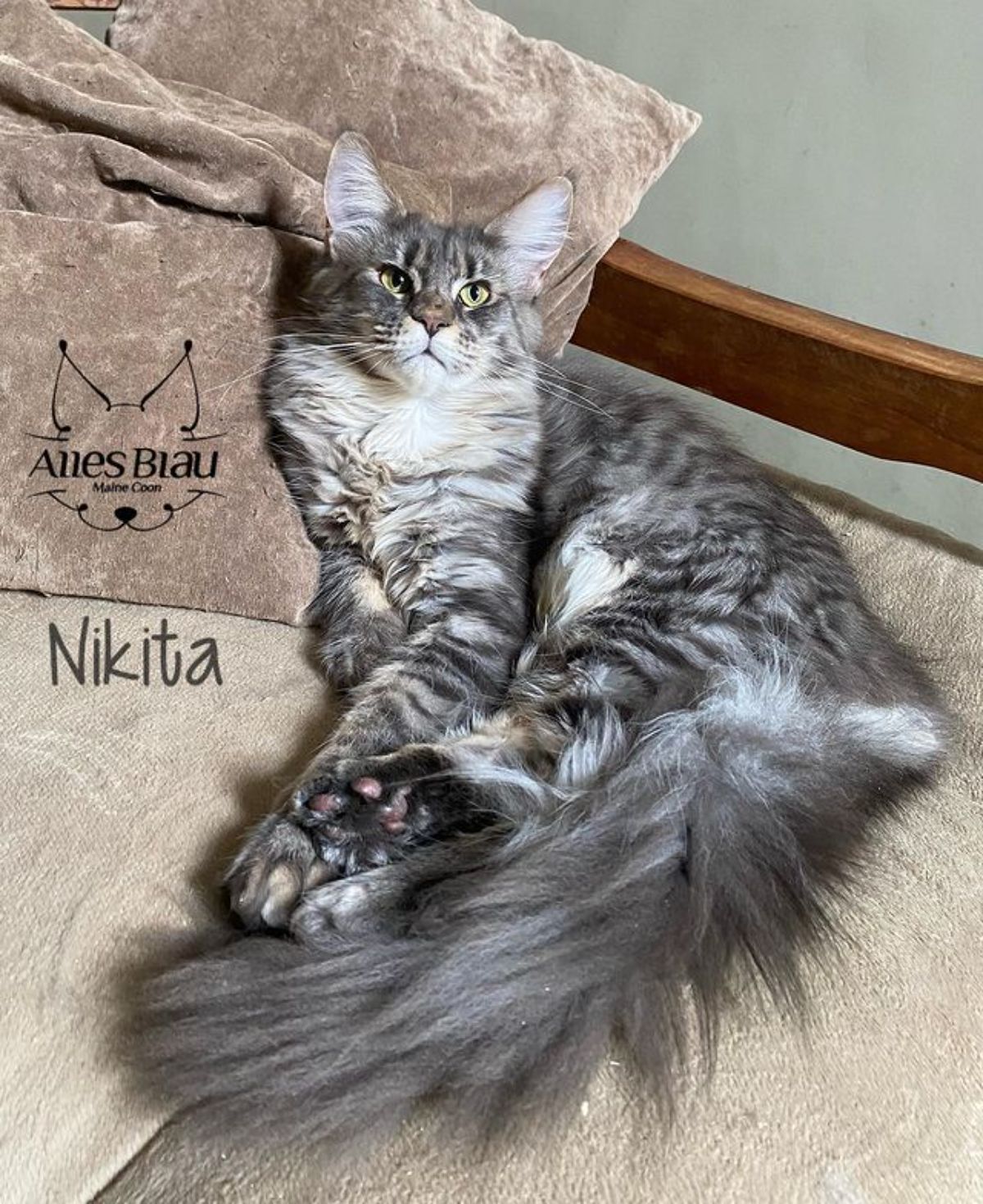 Nikita shows off her fluffy tail as she lounges on a cushion just for her. She comes from a breeder in Brazil and lives with other beautiful Maine coon kitties.
19. Frost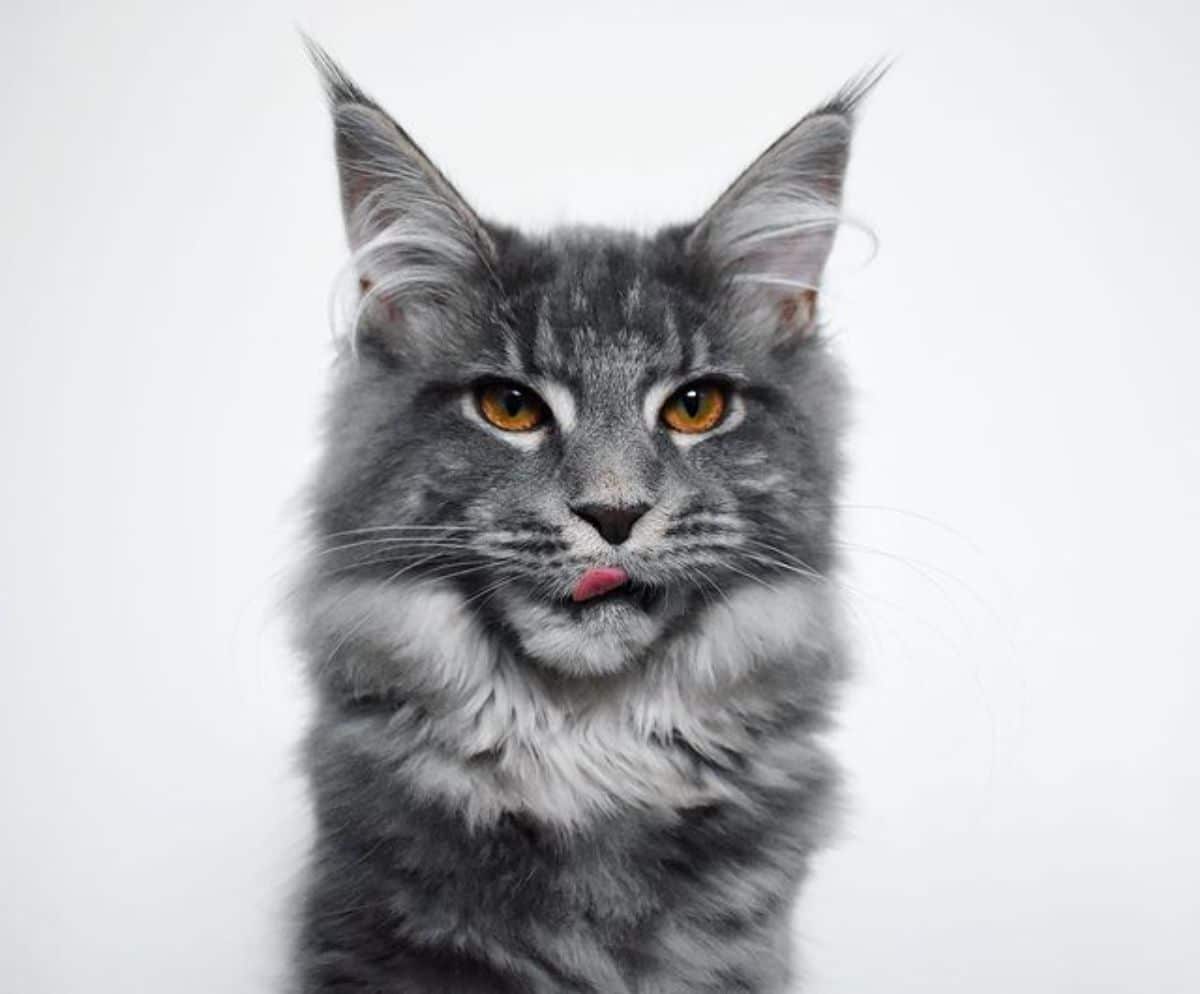 This handsome kitty is Frost! This amazing close-up shows how beautiful Maine coons' ear fluffs are, especially with the right expression. Frost lives with his loving humans in Sweden.
20. Baloo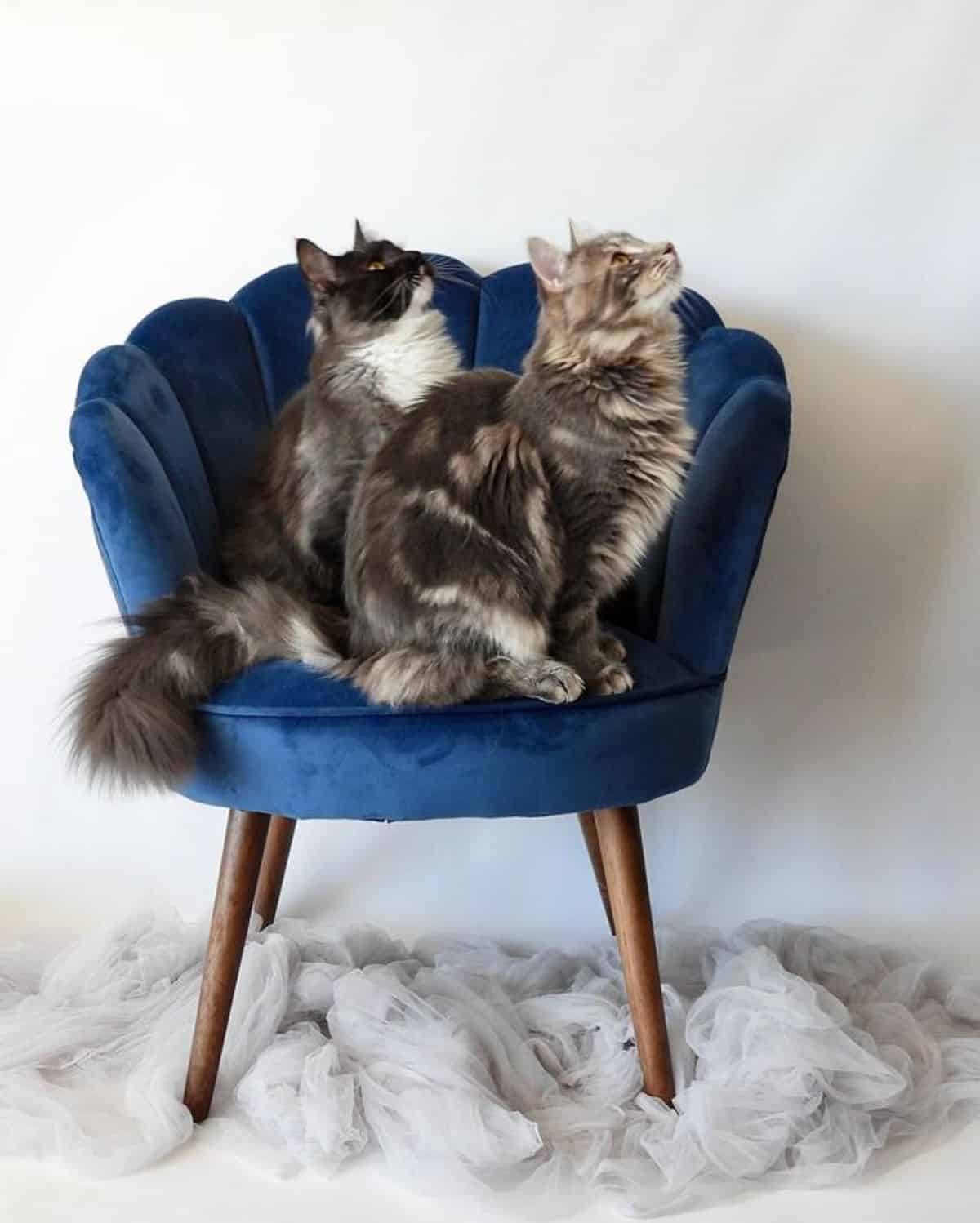 These two cats are beautiful specimens of Maine coons, but our eyes are stuck on Baloo in front! These photogenic kitties live with a loving pair of humans, soaking up the sunshine and sea air.
21. Taro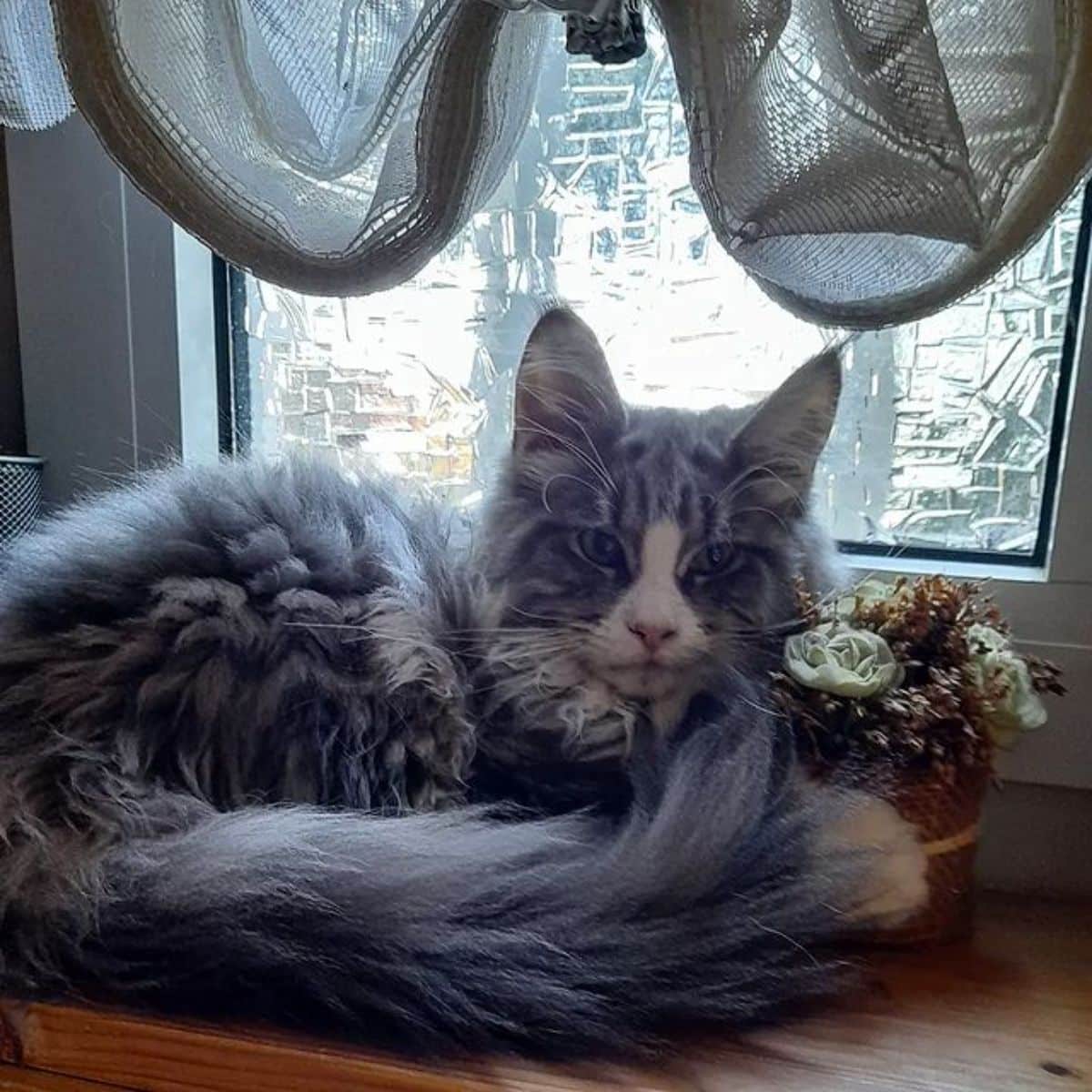 There's no better contrast to a blue tabby's color than a perfectly placed white splotch. Taro rocks it with a stern expression and floof you'll want to pet for hours. Taro lives with his cat family and lovely humans.
Wrapup
Blue tabbies are classic cats you'll love to add to your home, and Maine coons are the maximum amount of fluff we love for cats. If these gorgeous kitties don't convince you to adopt one, we don't know what will! Welcome one into your home today, and you won't regret it.