Maine Coons are one of the most popular cat breeds in the United States, and it's easy to see why if you've ever had the pleasure of meeting one.
Not only are they majestically large with silky coats, but they also have a uniquely canine-like personality. They are cuddle bugs of the highest order with a whip-smart demeanor to boot.
We've gathered 15 cat breeds that go toe-to-polydactyl-toe in appearance or temperament with the Maine Coon.
Jump to:
1. Norwegian Forest Cat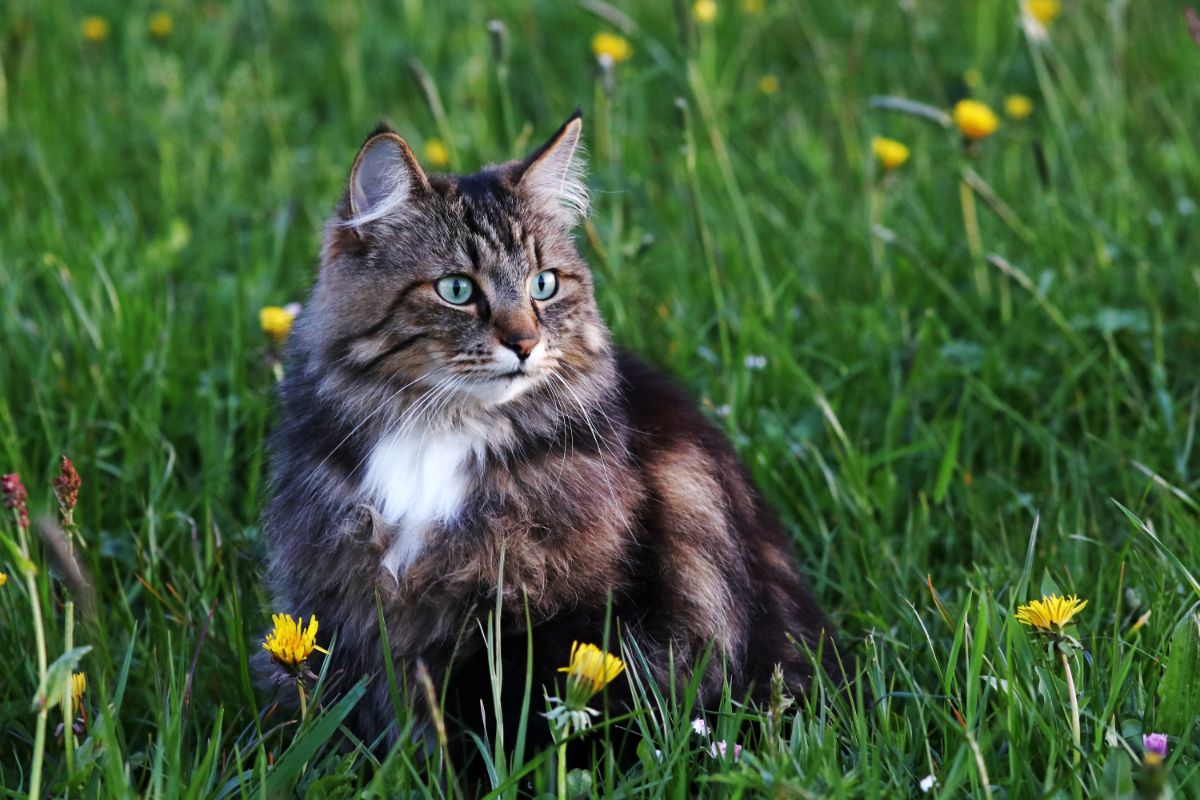 Often called "Wegies," the Norweigan Forest Cat looks remarkably similar to the Maine Coon in size and coat length. They even have ear tufts like their American counterpart.
However, Maine Coons tend to get much more prominent than Wegies, tipping the scales at a whopping 18-25 pounds (8.2-11.3 kg) compared to the Forest Cat's 12-16 pound (5.4-7.3 kg) average weight.
2. Ragdoll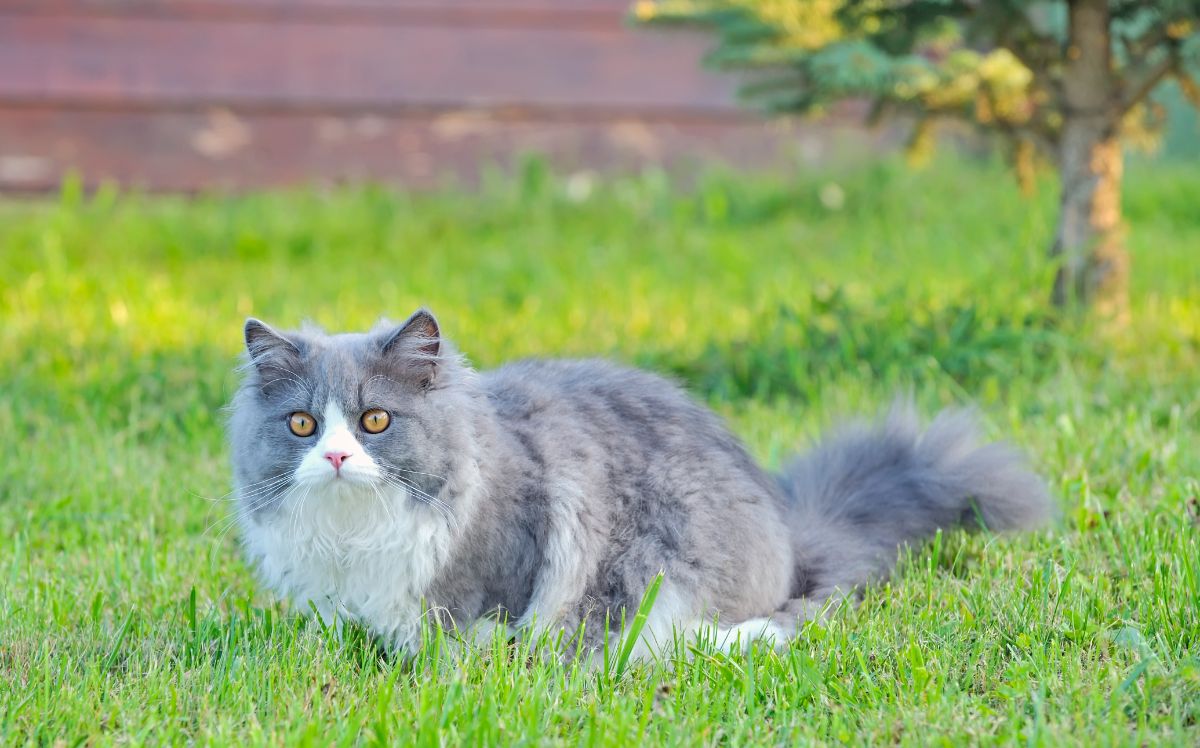 Ragdolls are calm, gentle giants with non-matting coats and uncanny intelligence. They can reach up to 20 pounds (9.1 kg).
Unlike the Maine Coon, Ragdolls can only have blue eyes and come in just six coat colors compared to the Coon's extensive list of patterning and hues. They also tend to be more delicately featured, with round, soft faces and shorter tails.
3. Chausie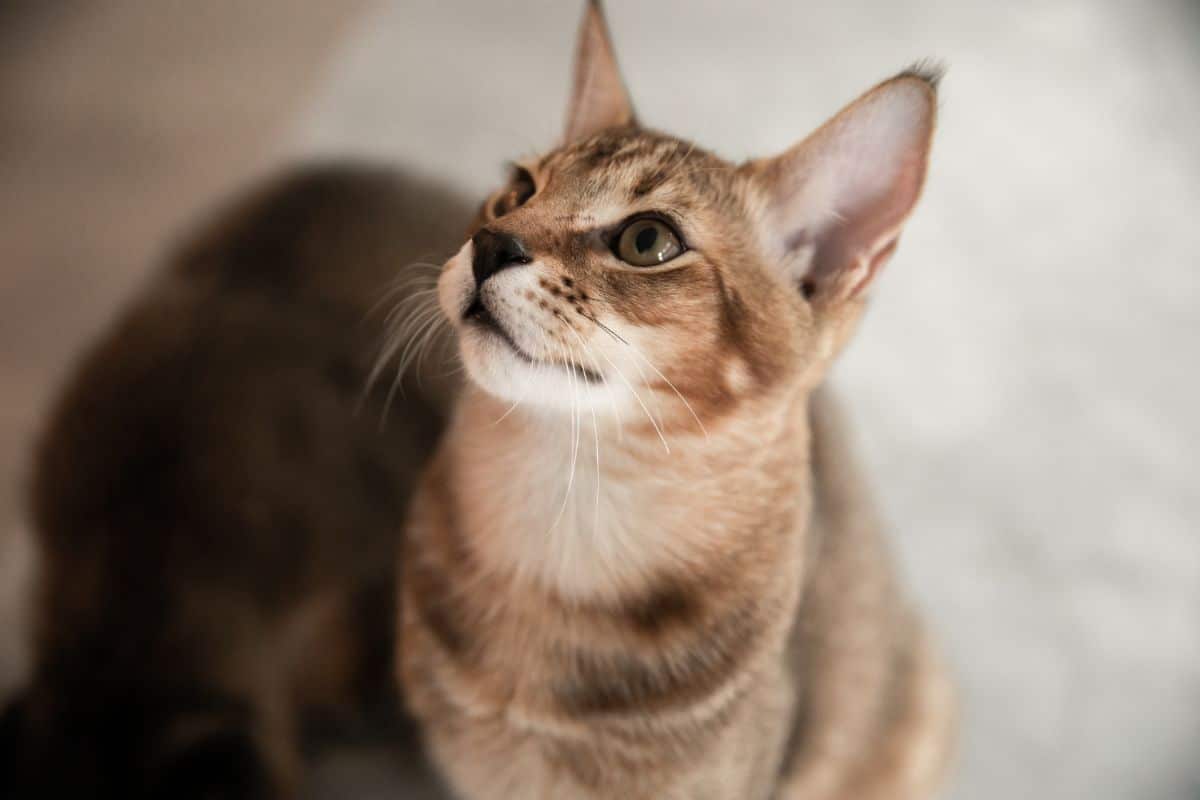 The Chausie cat has wild origins, with the original ancestors resulting from crossbreeding between an Asian jungle cat and a domestic house cat. They are relatively new to the feline lineup, emerging in the 1990s.
While they don't look like Maine Coons, they share similar temperaments. Chausies are very friendly, intelligent, and loyal companions who prefer spending time with their humans over nearly any other activity.
4. Savannah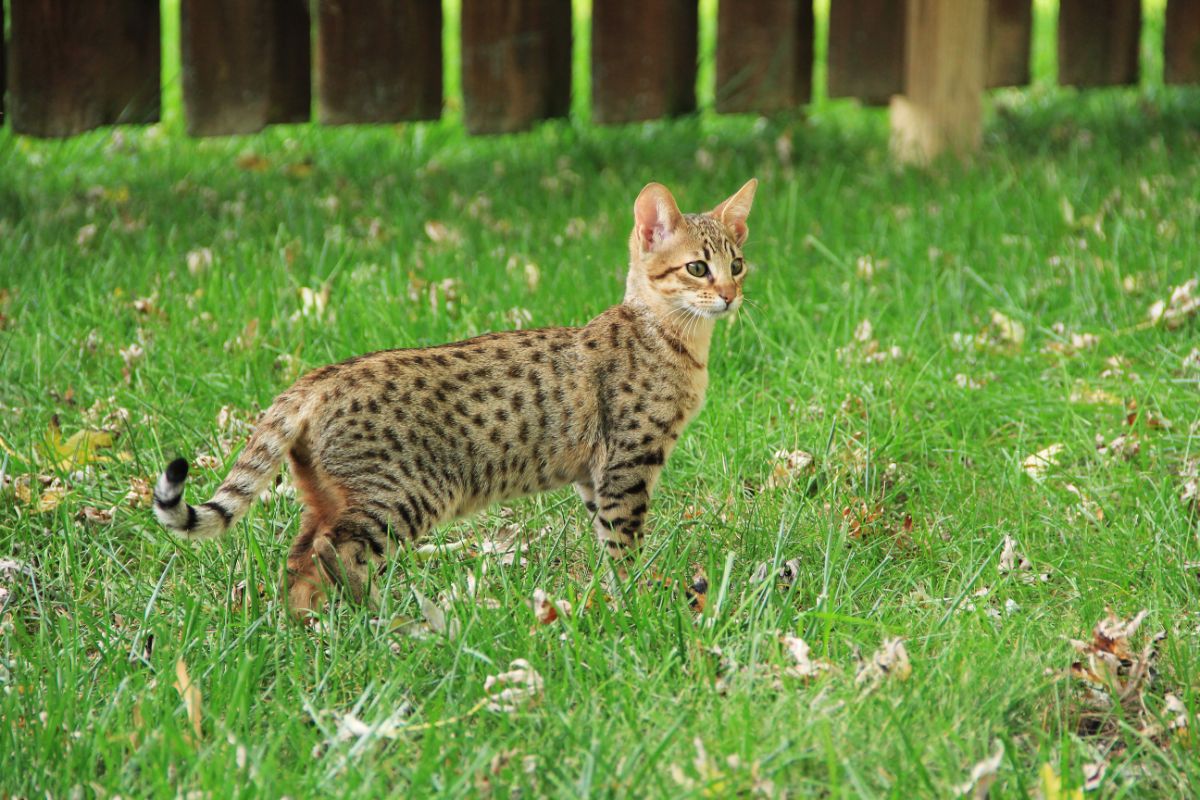 Short-haired Savannah cats are long, lean, and regal-looking felines that look more like cheetahs or lynxes than your everyday tabby. That's because they are descendants of the African Serval.
They are one of the few cats that match the Maine Coon's weight, reaching up to 25 pounds (11.3 kg) when fully grown. They have large, pointed ears like their hefty counterparts and the same canine-like playfulness that makes the Coon a popular family pet.
5. Ragamuffin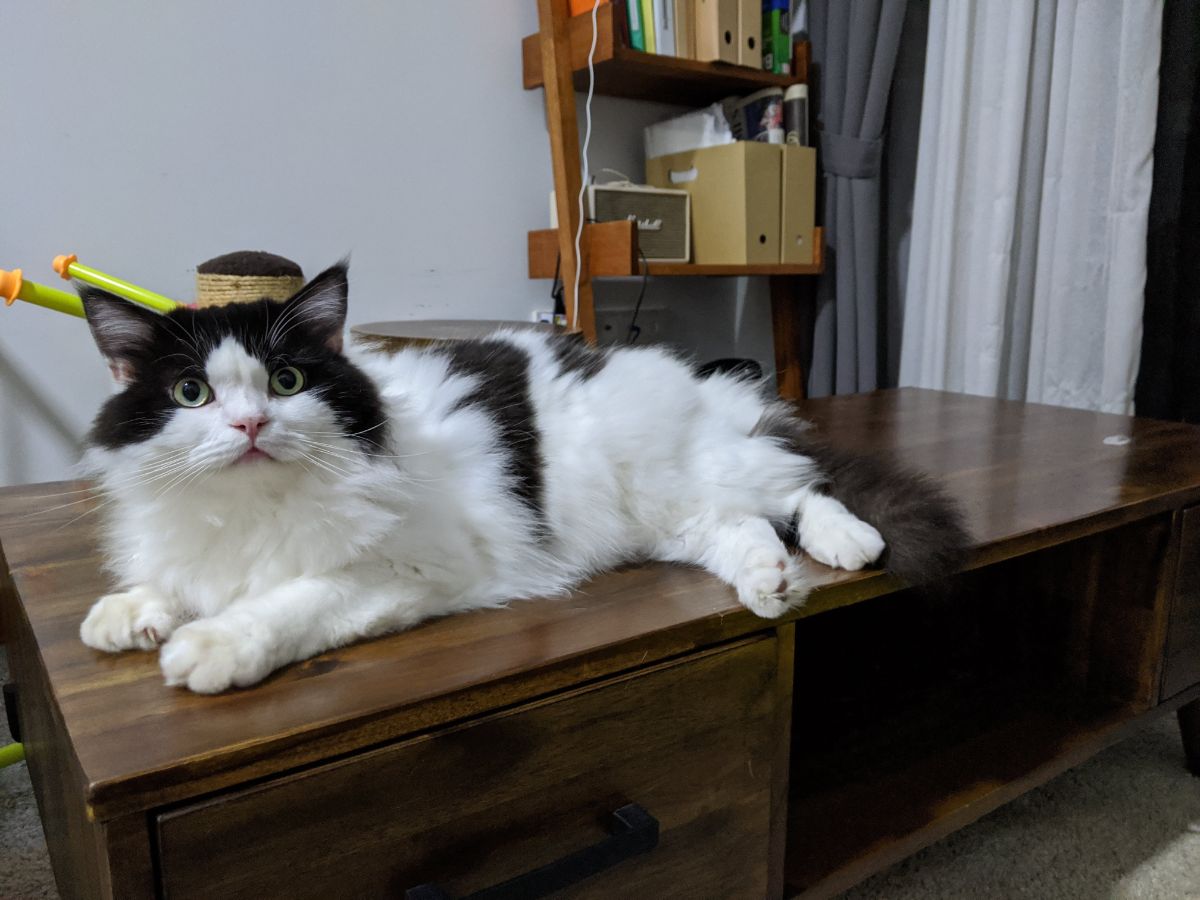 If you think that "Ragamuffin" is an adorable name, just wait until you catch a glimpse of this utterly awe-worthy kitty. Notably, they sport the same plume tail, plush coat, and adoration for their owners as Maine Coons.
However, Ragamuffins are not cold-hardy the same way that Maine Coons are, rarely venturing outside unless they must. They are also slightly smaller, with an average size of 10-15 pounds (4.5- 6.8 kg).
6. Siberian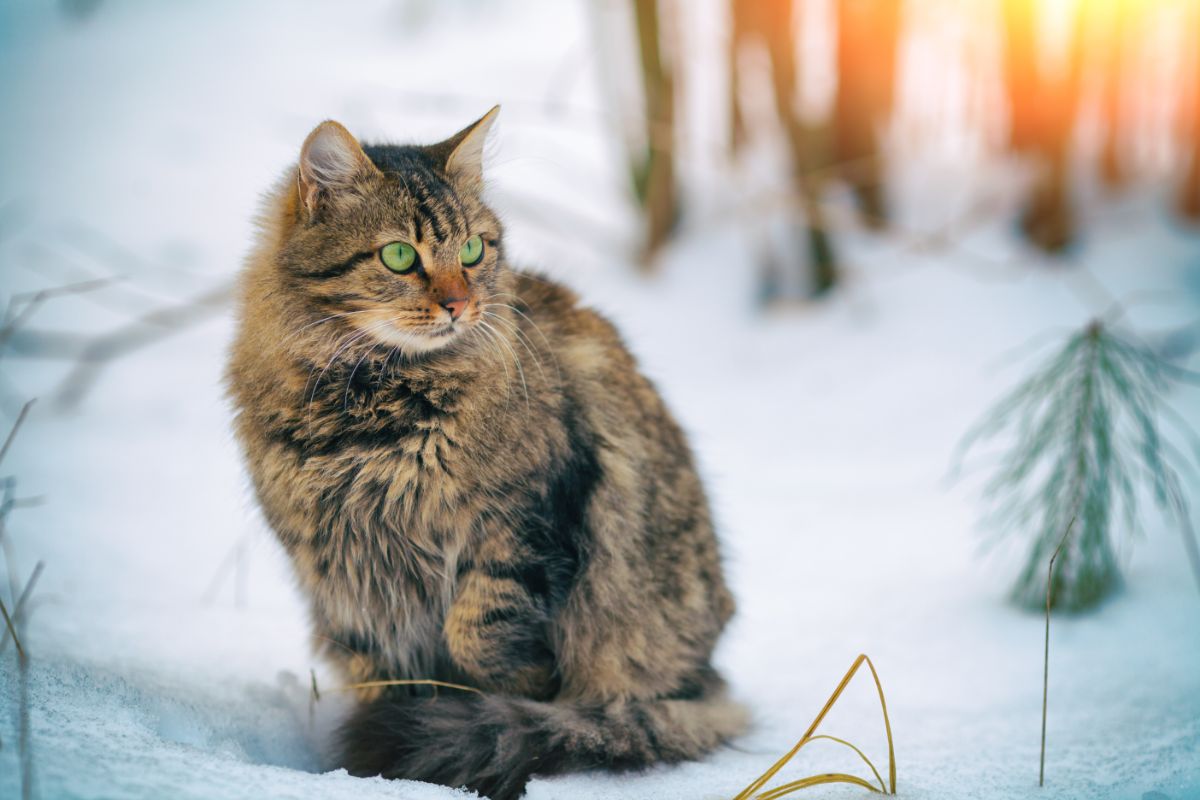 Built to survive Russian winters, it's no surprise that the Siberian dons an extra-thick coat even denser than the Maine Coon's. They are just as stocky and well-built as the New England native.
Maine Coons are a bit cuddlier than the Siberian, an often good-heartedly mischievous breed that loves playtime. They're also smaller, weighing 15-20 pounds (6.8- 9.1kg).
7. Highlander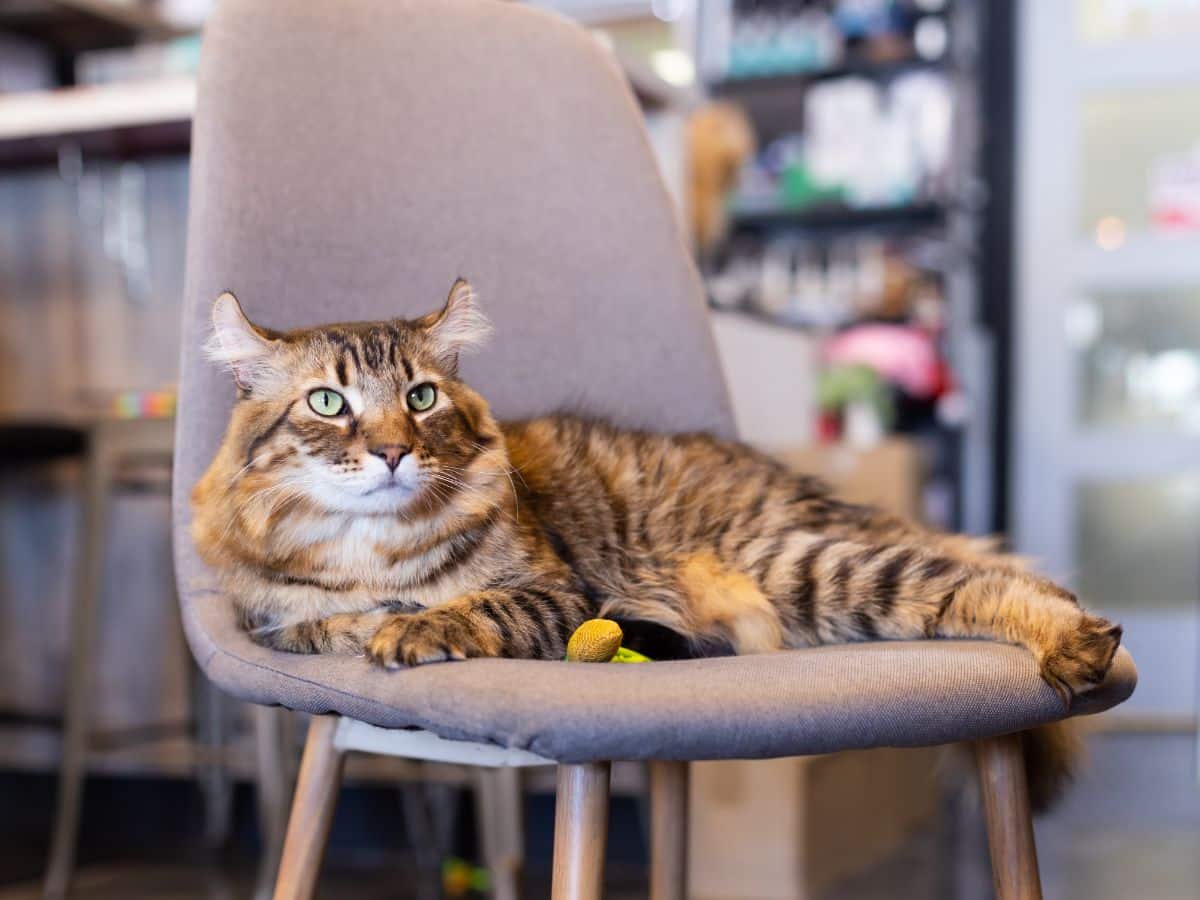 For folks who have always dreamed of owning a domesticated Lynx, the short-coated Highlander brings the Caracal and Chausie breeds into one delightfully adorable feline companion.
With their uniquely curled ears and bob-tailed posterior, they don't much resemble the Maine Coon in anything by size. These playful, friendly domestics can reach 15-20 pounds (6.8-9.1 kg). They also carry the trait of polydactylism.
8. Birman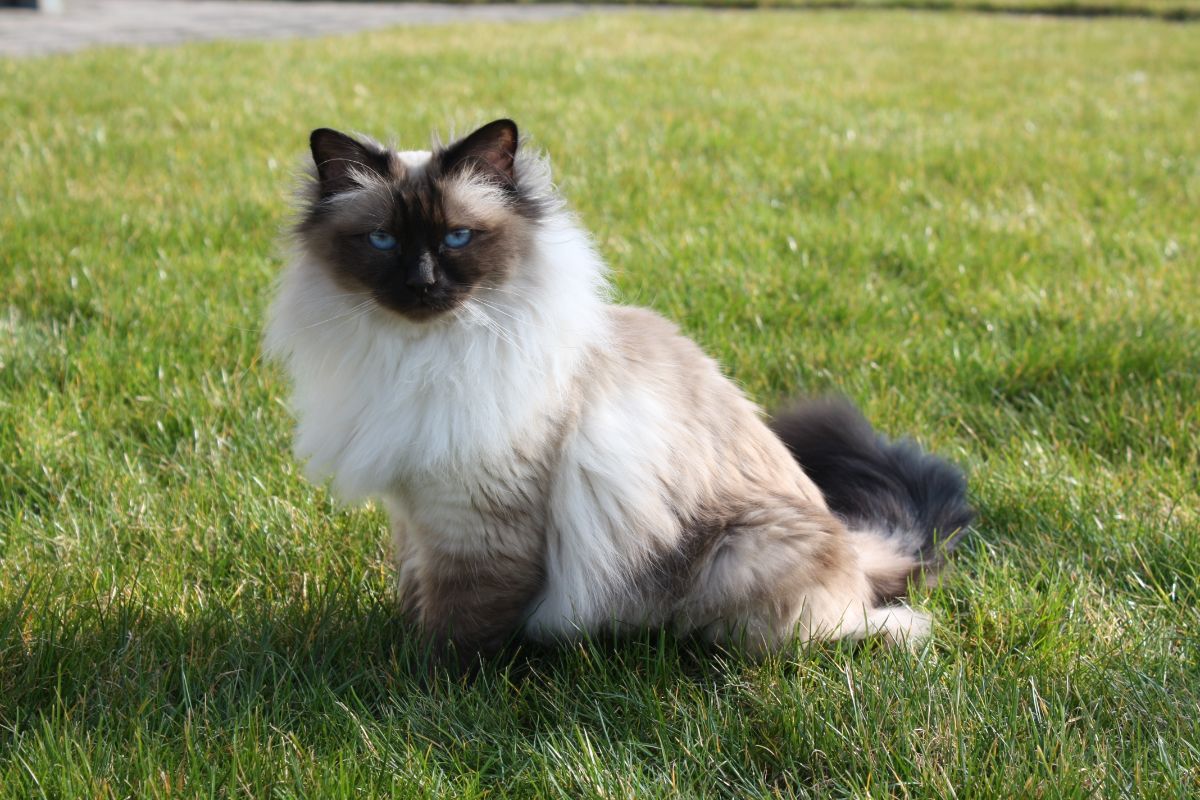 Birman's are another breed easily mistaken for Maine Coons due to their stunningly silky coats and larger-than-average size. They lack the double coat and tend towards a more moderate weight of 6-12 pounds (2.7-5.4 kg).
While it is affectionate with its humans, they tend to be shyer than Maine Coons regarding strangers. They are just as intelligent, though.
9. Turkish Angora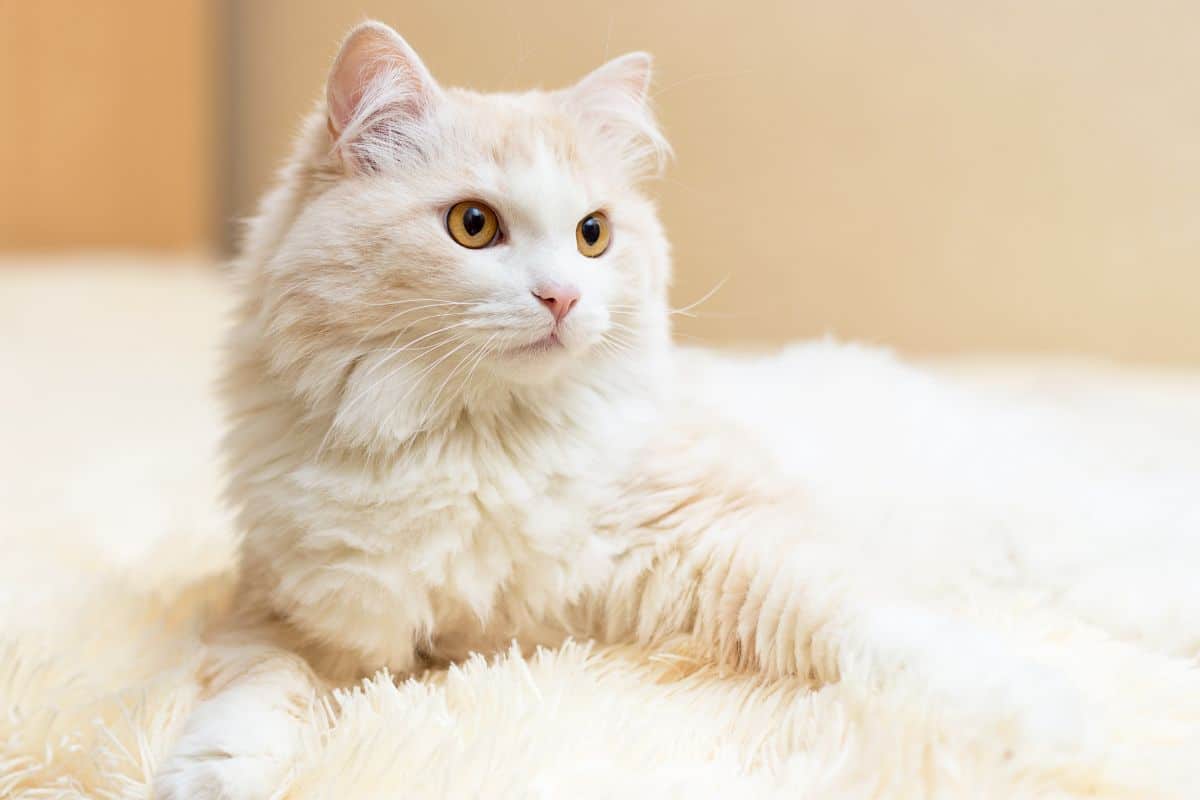 Hailing from the Middle East, the Turkish Angora is elegance embodied in feline form. While they come in various colors, the best known are the pearlescent white coats with spectacular blue eyes.
They are petite cats compared to the United State's indigenous kitty, weighing only 5-10 pounds (2.3 - 4.5 kg).
10. Manx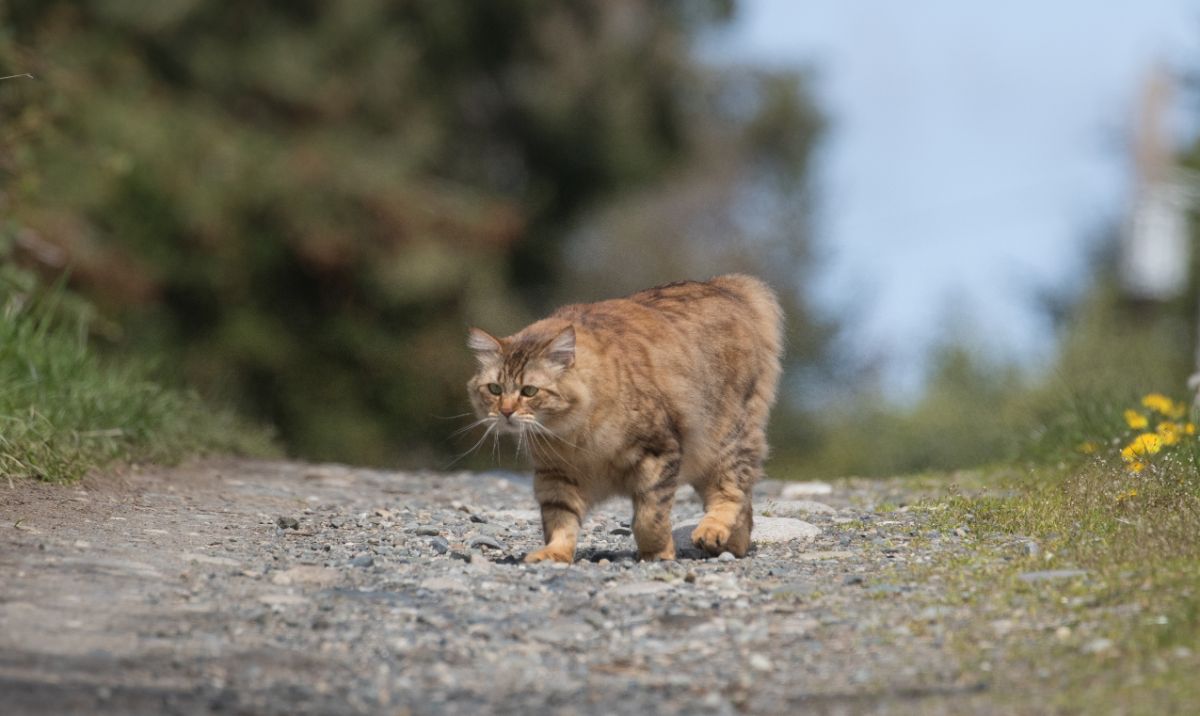 Manx are charmingly round, bob-tailed felines resulting from a genetic mutation that only exaggerates their overall "chubby" appearance. Like the Maine Coon, they are incredibly family-oriented felines and may come in long-haired variations.
Despite their stockiness, Manx are significantly smaller than Maine Coons, at 8-12 pounds (3.6- 5.4 kg) on average.
11. Persian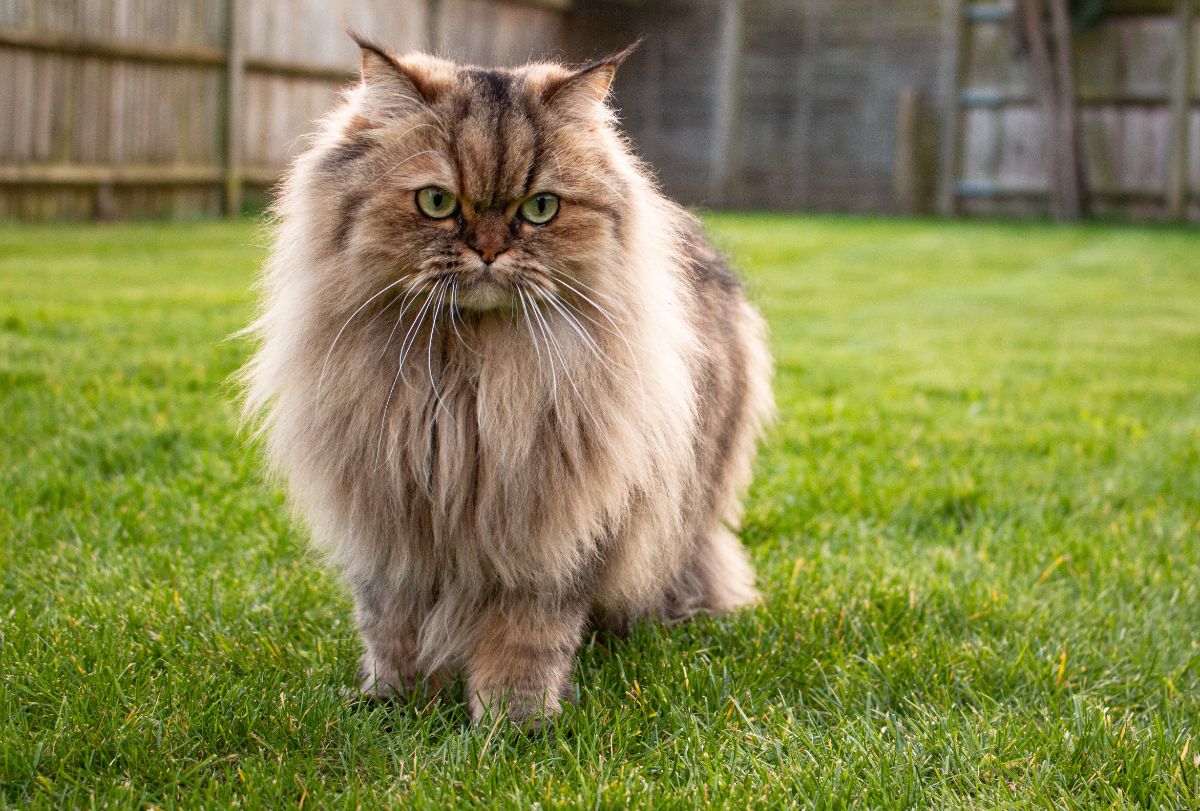 The prim, Pug-faced Persian looks like a pure white Maine Coon, especially when their snubbed noses aren't quite as pronounced. They have remarkably similar coats and the same darling ear tufts.
Persians can reach 15 pounds (6.8 kg) pounds at their peak size, falling on the lower range of weights, and tend to be much calmer than Maine Coons.
12. American Bobtail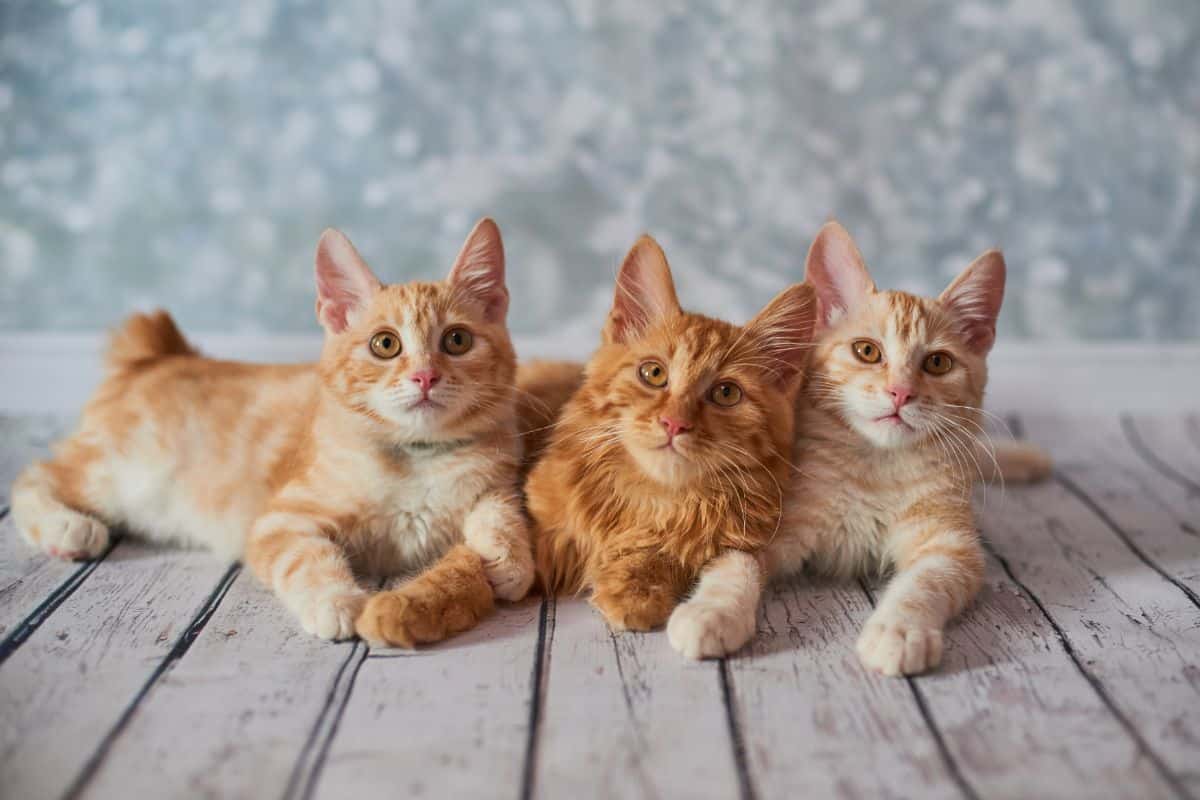 At first glance, a long-haired American Bobtail could easily trick you for a Maine Coon. They play very similarly to their doppelganger breed, engaging in rousing games of fetch and walking nicely on a leash with little training.
13. Burmese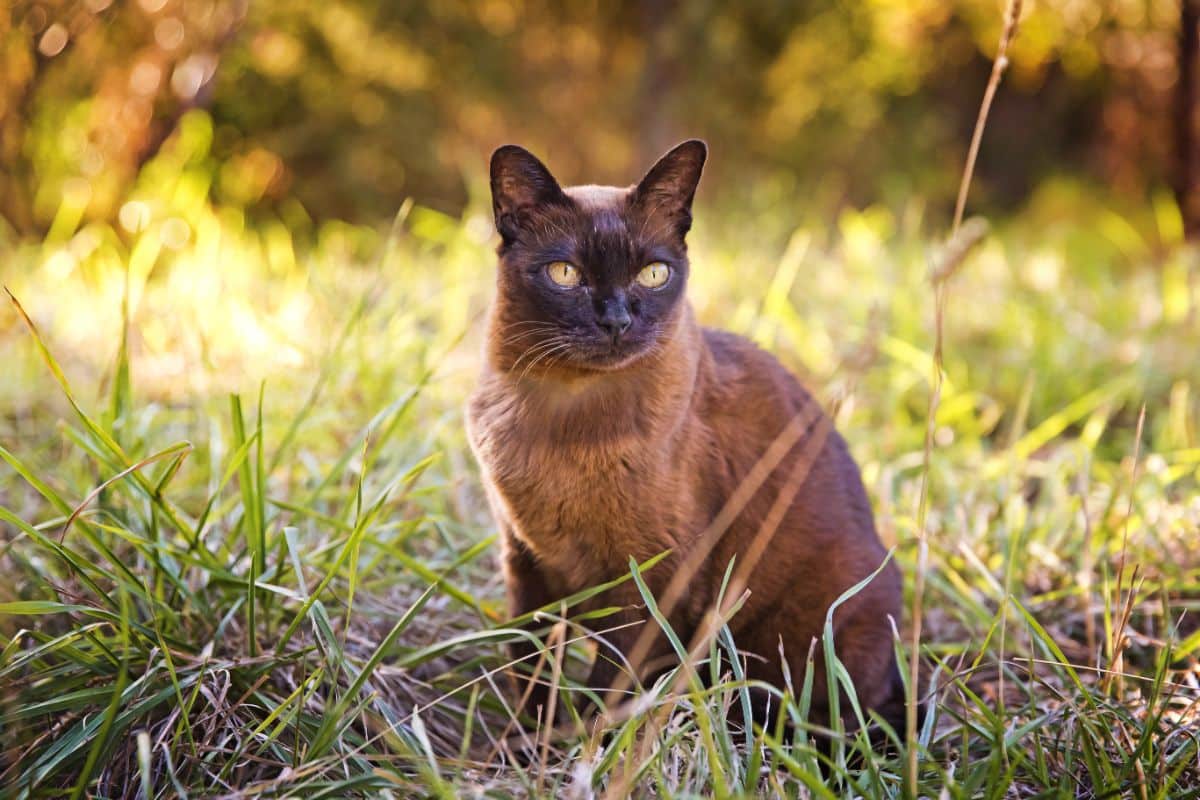 Vocal, attention-seeking, and demanding, the Burmese can prove challenging for a cat-lover seeking the species' stereotypical aloofness. And, at up to 14 pounds (6.4 kg), this big kitty is willing to throw its weight around the get what it wants.
It's not aggressive, though. Its friendly clinginess is charming if you're willing to contend with a short-haired shadow winding its way between your feet all day.
14. Somali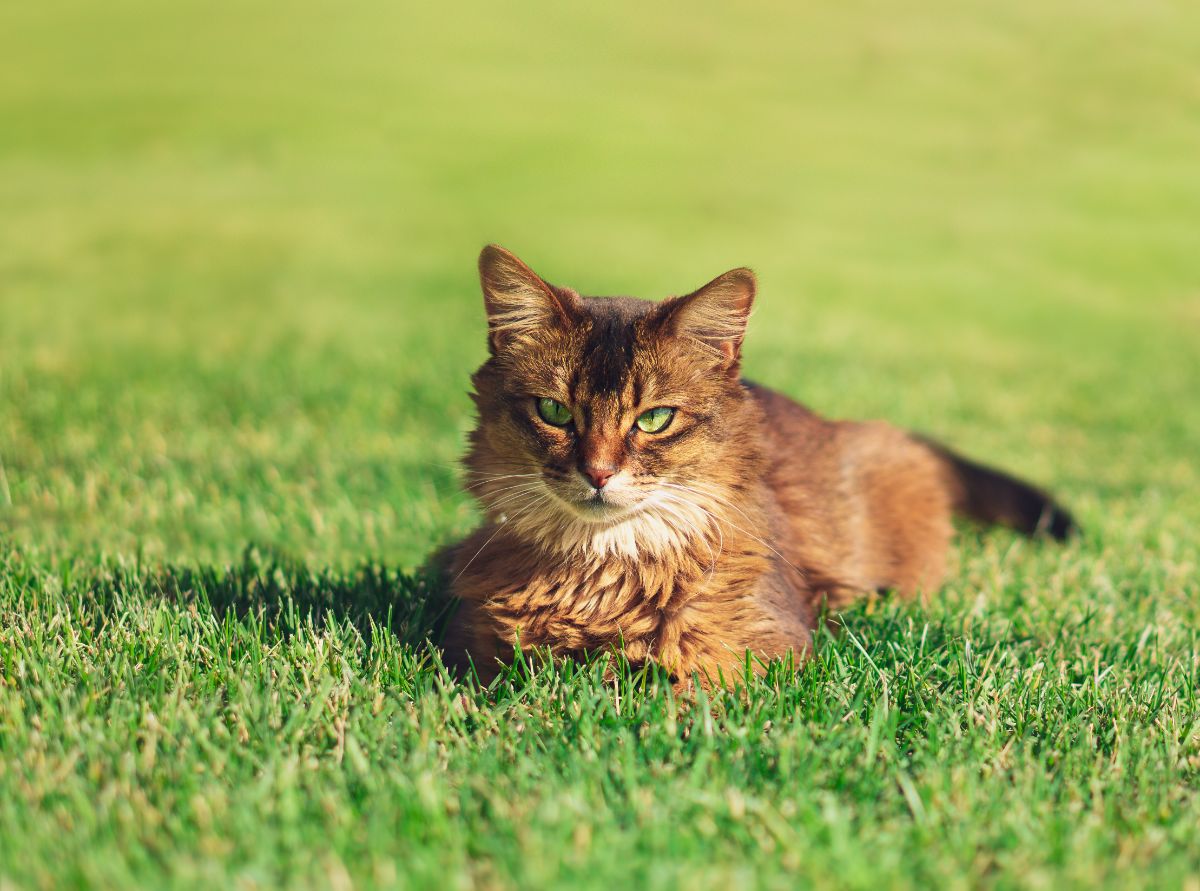 Somali cats are long-haired variations of the Abyssian, giving them the amusing appearance of a lanky, statuesque Maine Coon. Their coat has a similar texture, though they aren't as amenable to being handled as the North American native.
Give this 9-12 pound (4.1- 5.4 kg) feline its space, though, and you'll find it an intelligent, independent breed ideal for quiet households.
15. Turkish Van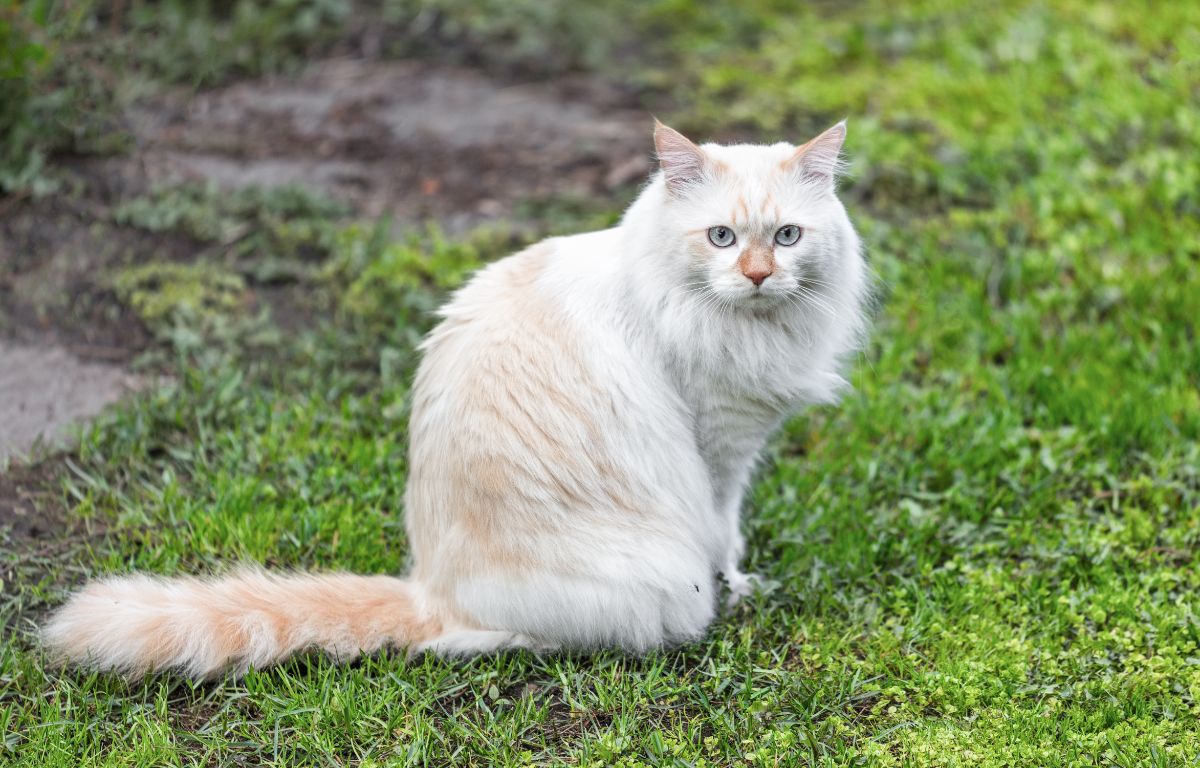 If a Maine Coon's tail is your object of affection, look no further than the Turkish Van for a similar breed. While the coat tends to be shorter and the build more muscular, this breed has a spectacular hind-end appendage.
They are amongst the giant cat breeds, with a maximum weight of 20 pounds (9.1 kg), but can't quite match the Maine Coon in scale-tipping power.
Final Thoughts
While many breeds are similar to the Maine Coon, this beloved family feline boasts a unique set of traits that are one of a kind.
However, if you're on the hunt for the perfect addition to your squad of furry companions, there's something to love about each of these breeds.