Gold, or orange, cats are iconic; when many people think of house cats, the image in their mind automatically defaults to an orange cat. Considering that, gold/orange Maine coon cats possess a magical amount of cuteness for any house cat. In this article, we'll list 21 striking gold Maine coon cats in all their adorableness.
Jump to:
Maine Coon Cats
The Maine coon breed gets its name, in essence, from old farmers who lived in Maine telling stories about their cats; it is also the state cat of Maine. Many speculate that the breed is a descendant of Norwegian or Siberian forest cats from New England.
Maine coon cats are recognizable today for their larger-than-average size, excellent hunting instincts, and gentle and social personality. Another lovable trait of this breed is their extremely fluffy and multi-layered fur, giving them a voluminous silhouette.
What Is Gold/Orange Fur?
Orange cats possess many fascinating traits genetically. Genetics is what determines a cat's coat pattern and fur color in the first place. Furthermore, most orange cats have a tabby pattern on their fur. However, the most interesting trait is that a female kitten has only roughly a 20% chance of having exclusively orange hair. This rarity is due to the female cats possessing 2 X chromosomes (XX) and males having one X and one Y (XY).
1. Redford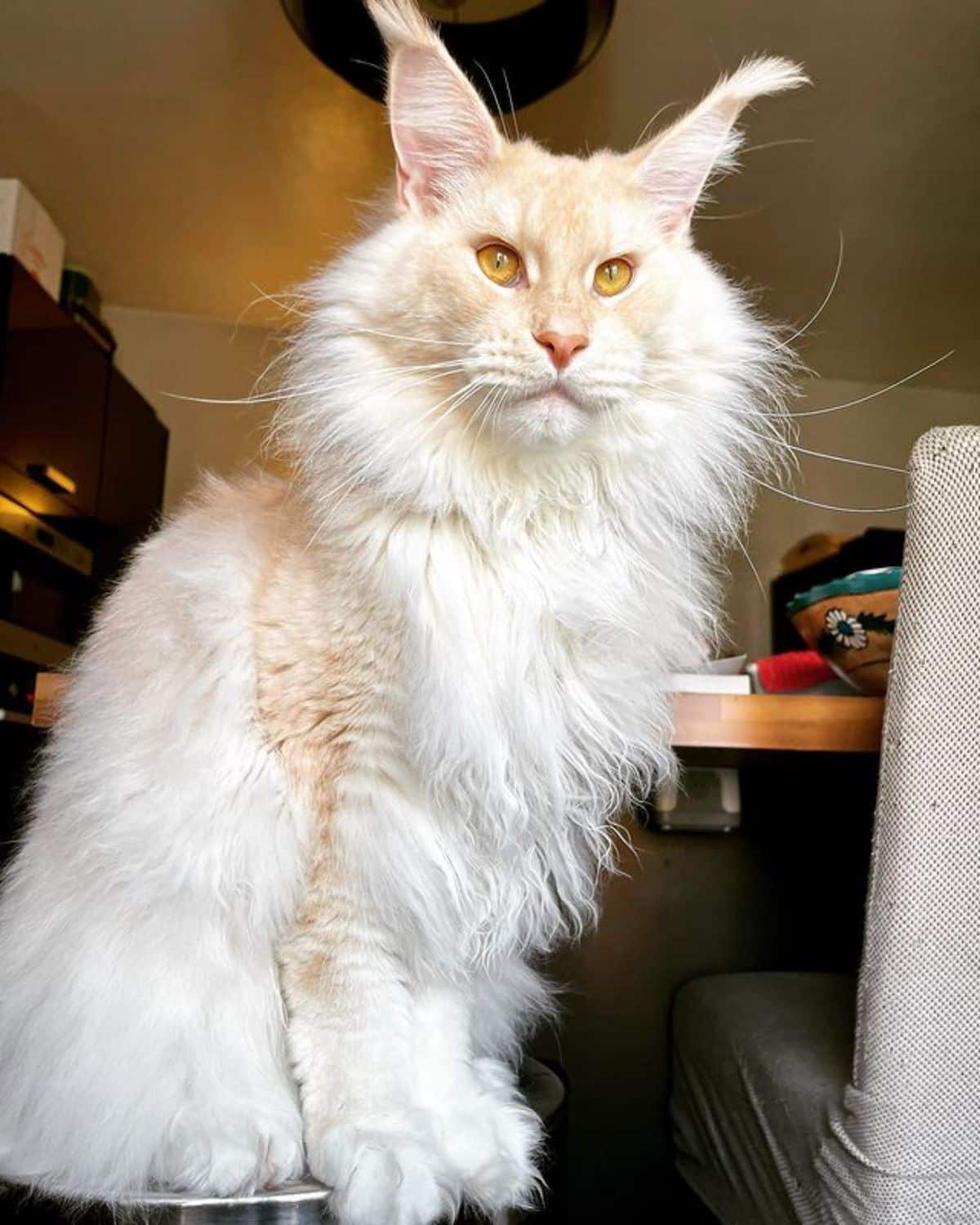 First on our list is Redford, a beautiful cat from France. Redford shares a home with five other companions, one of which is the next cat on our excellent list.
2. Redboy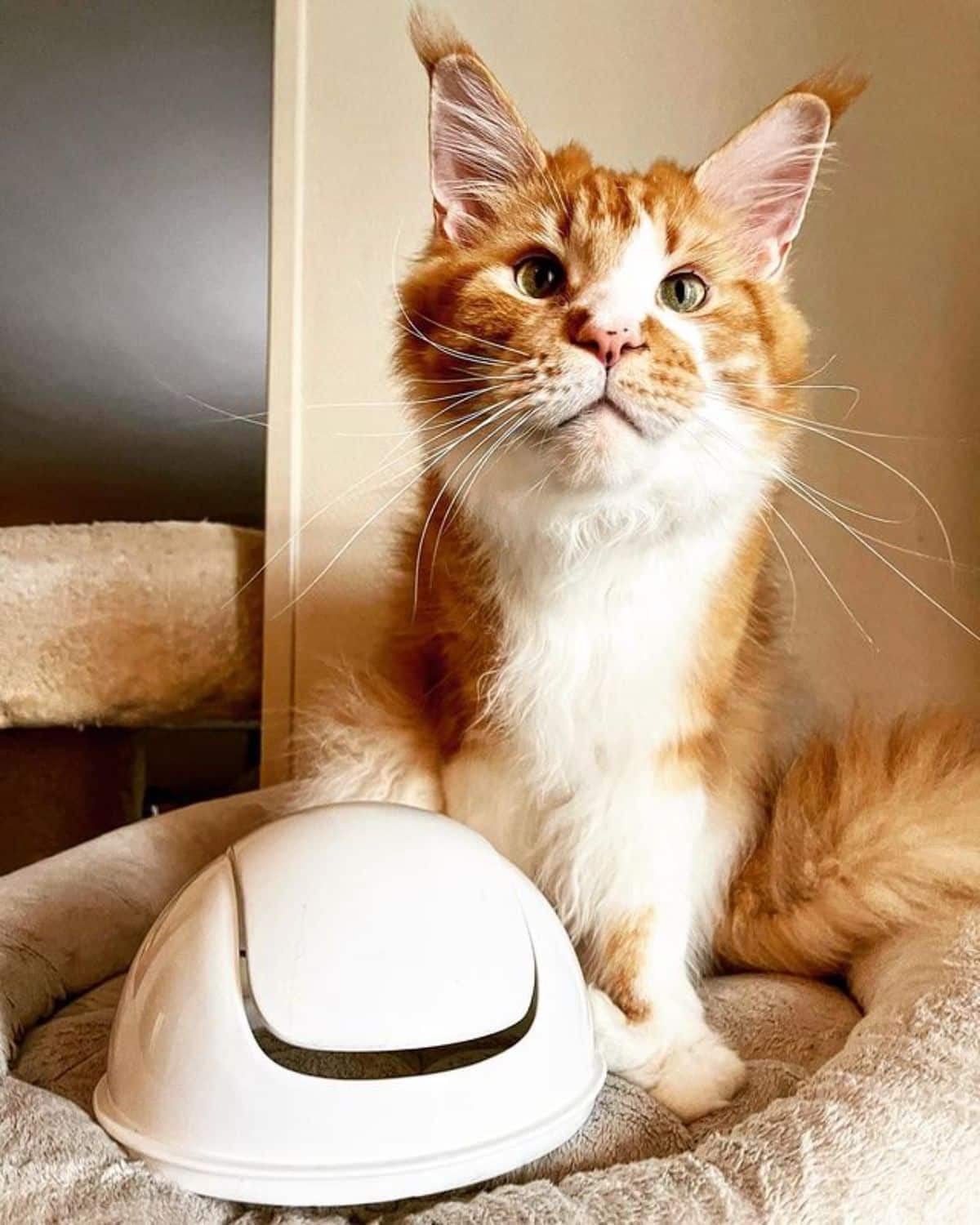 Like our previous cat Redford, Redboy is a gorgeous cat from France. All 6 of these beautiful cats have one thing in common; they can melt your heart with one glance.
3. Galileo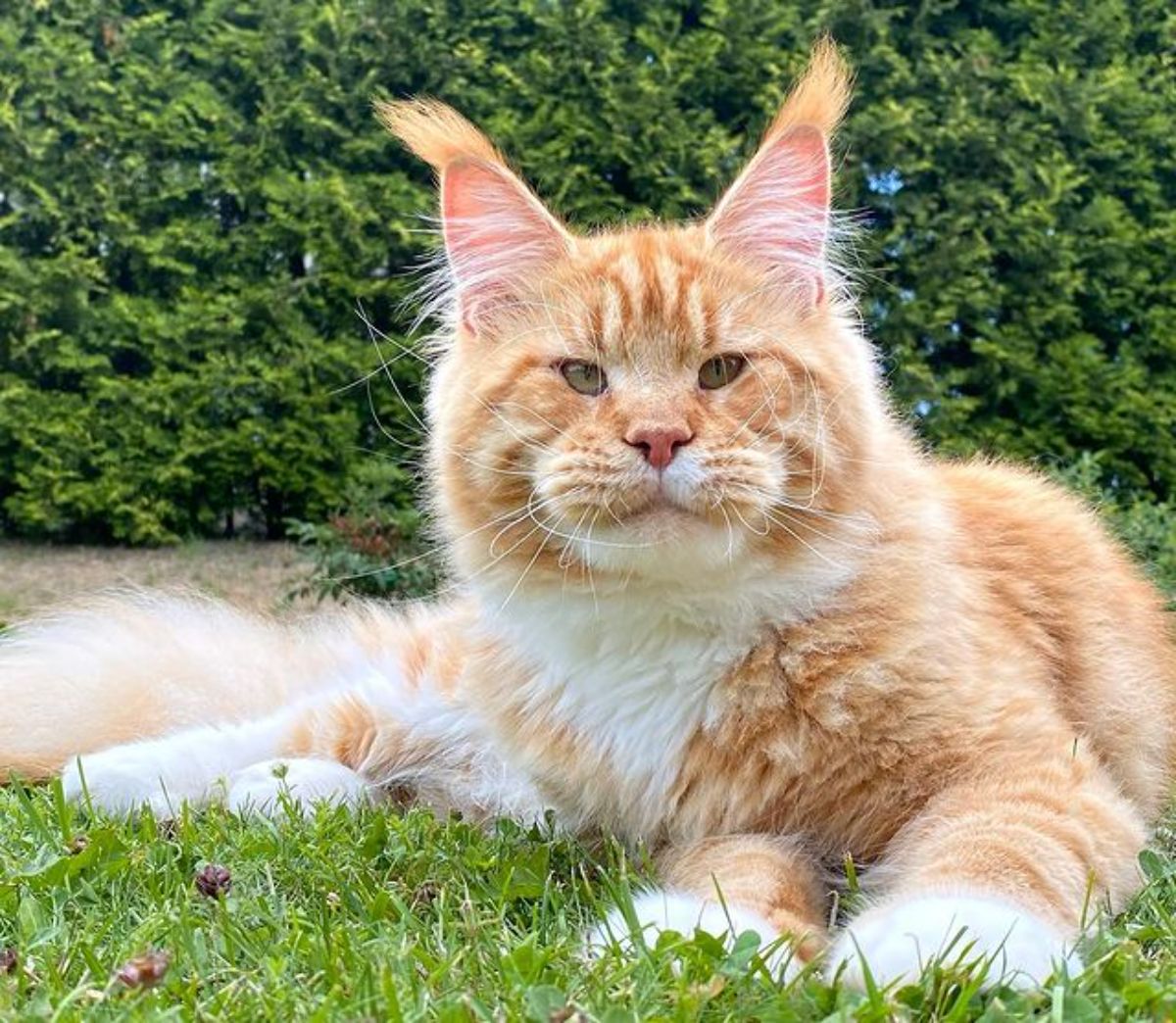 Next is the playful Galileo, a vibrant orange Maine coon. As you can see, Galileo has a fluffy face that is equally as pleasant as the first cup of coffee or tea in the morning.
4. Tsunami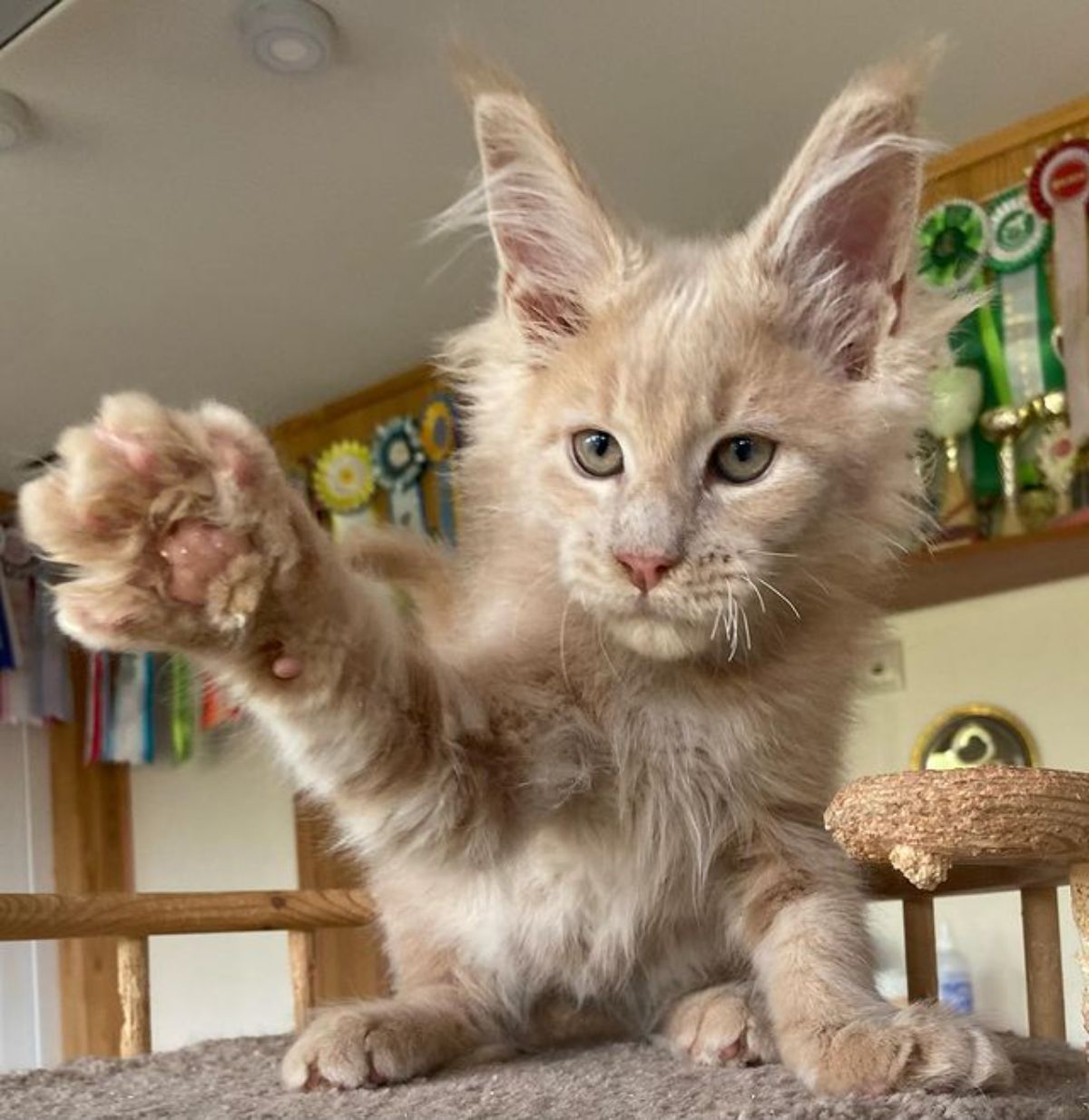 Coming from the same cattery as Galileo, Tsunami is a lovable kitty with deadpan eyes. Tsunami's cuteness is only matched by how grumpy his eyes look.
5. Olaf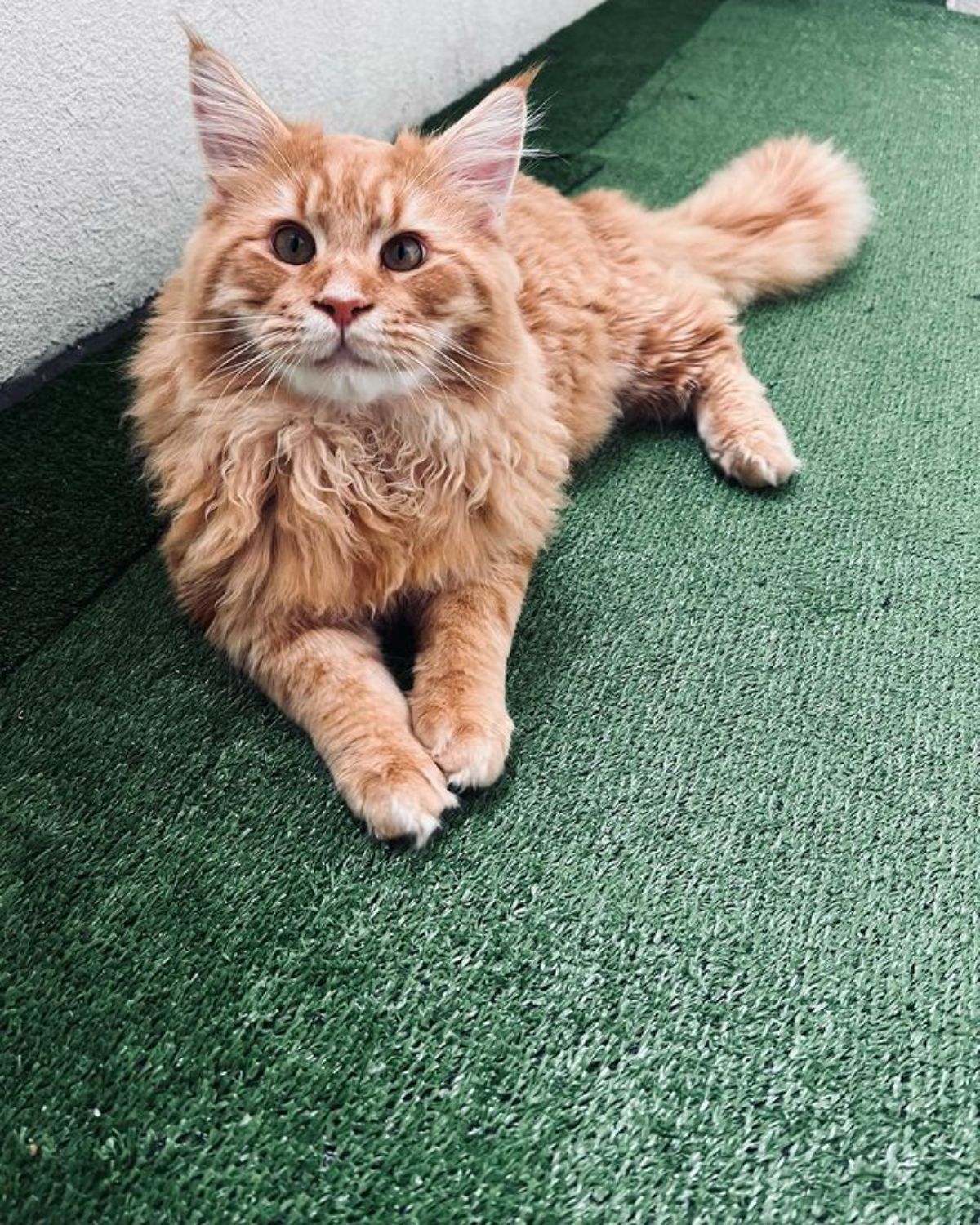 Here we have the beautiful Maine Coon cat, Olaf. Olaf's caramel-colored fur adds to his incredible cuteness, giving him an unforgettable face.
6. Tony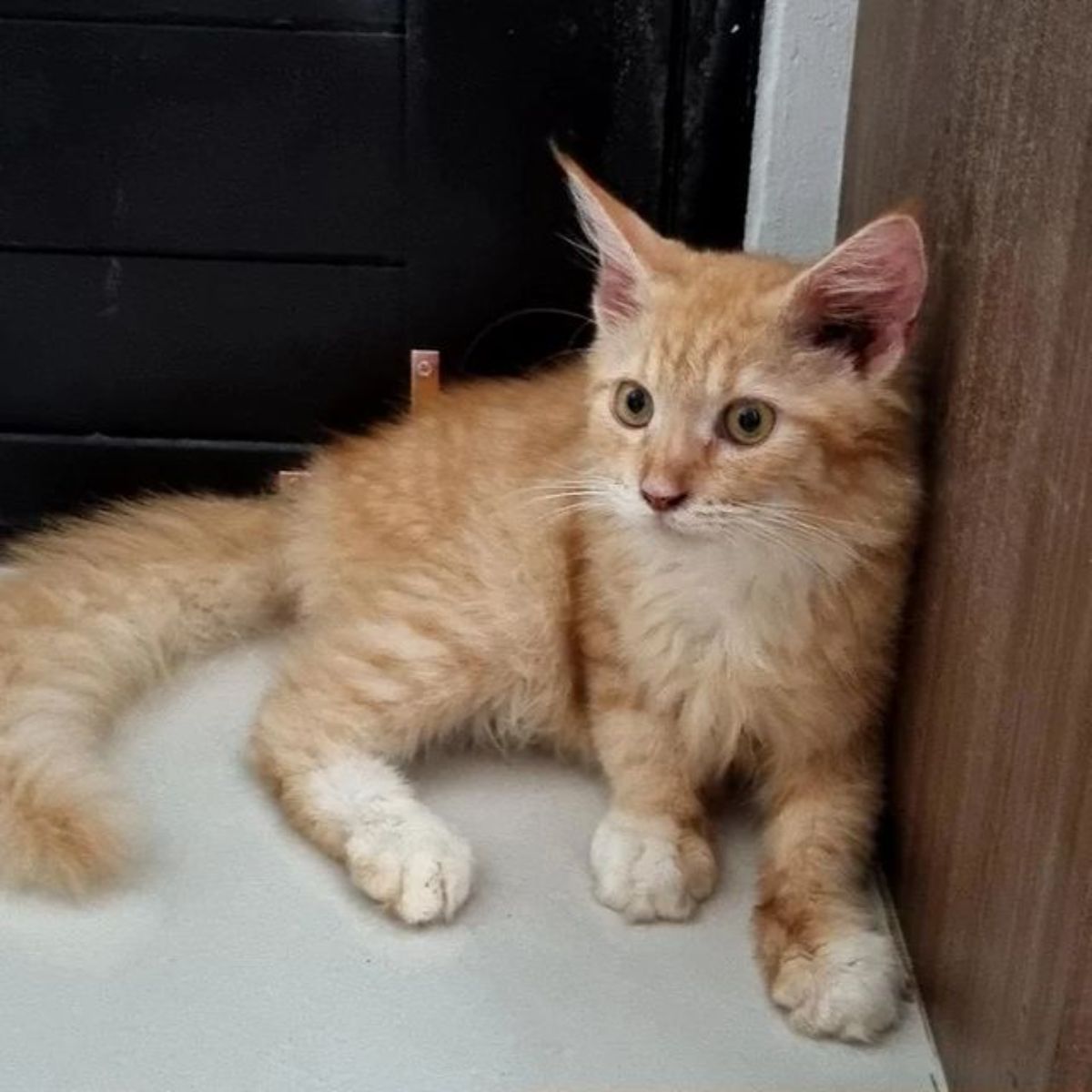 Tony is an adorable Maine coon kitty with the eyes of an individual who is about to steal your soul. Despite his deadpan stare, you can't help but admire his fluffy cuteness all the same.
7. Meiko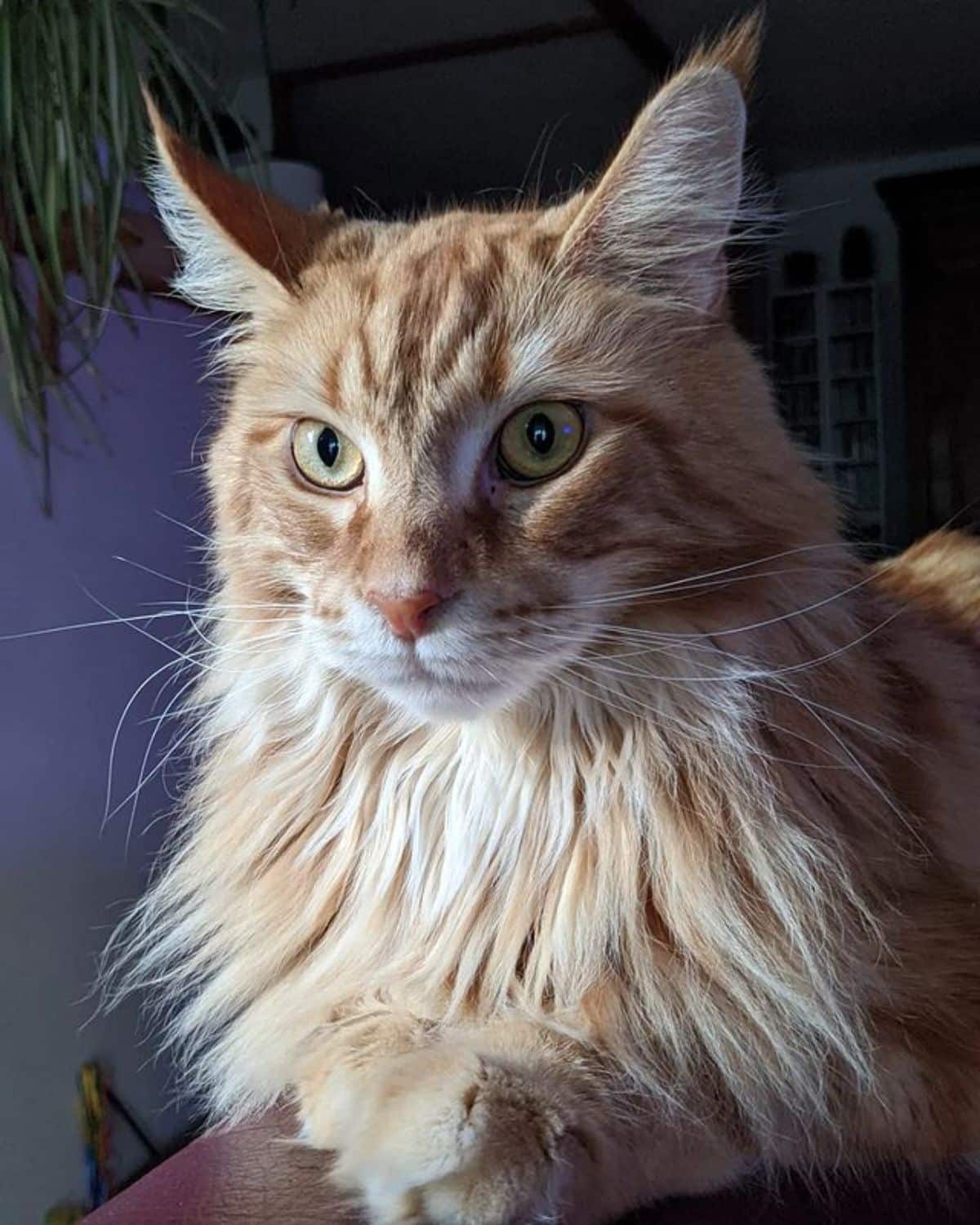 Meiko is a gorgeous 6-year-old Maine coon from France. Meiko shares a home with many other cats, a dog, and even a bunny. This cat and its family of housemates indeed spread joy in any direction their eyes look towards.
8. Fredschnovski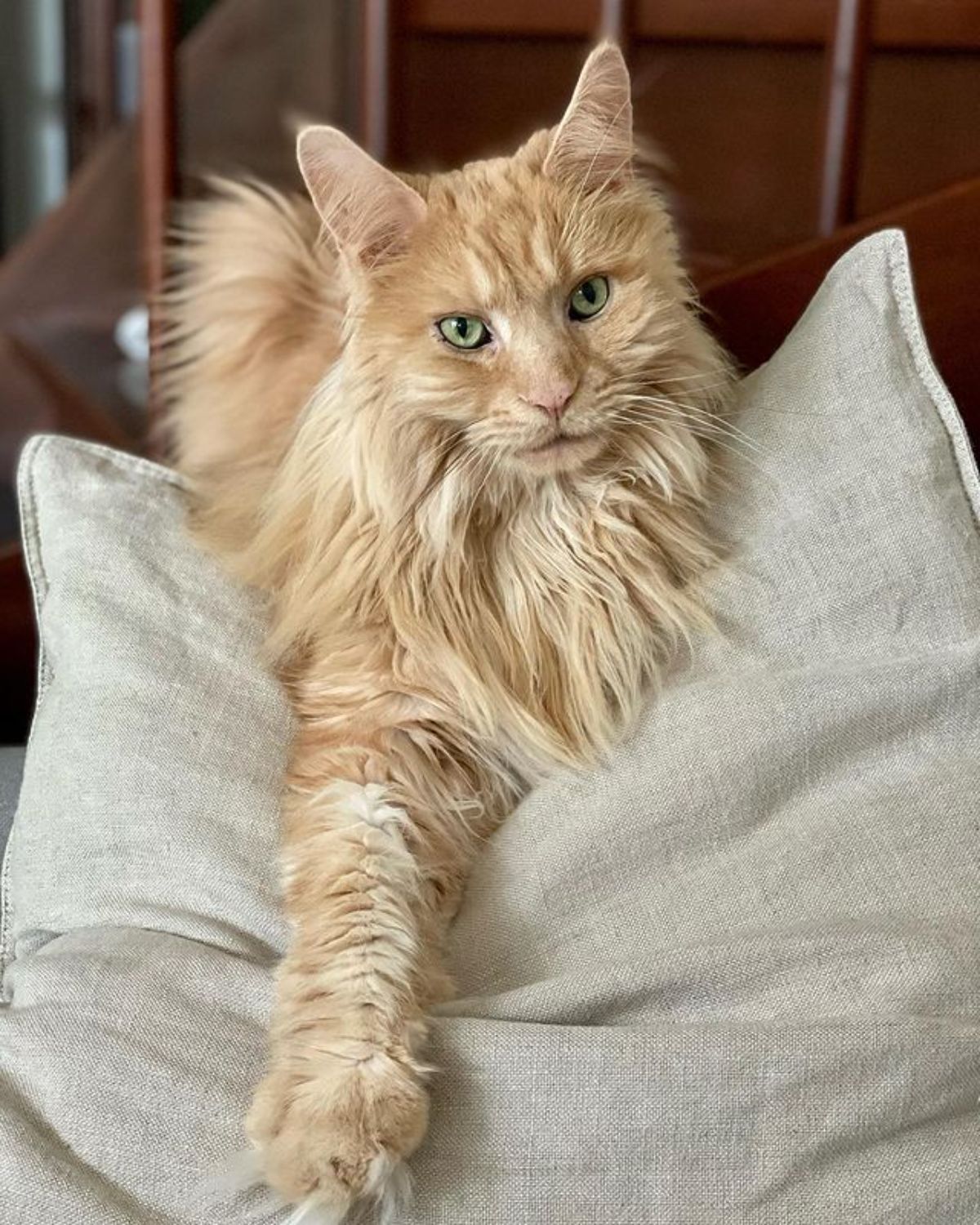 Fredschnovski is a handsome old boy from Austria. This lovely green-eyed cat is 12 years old, so he is well-experienced in bringing joy to humanity by simply being who he is.
9. Bohoushek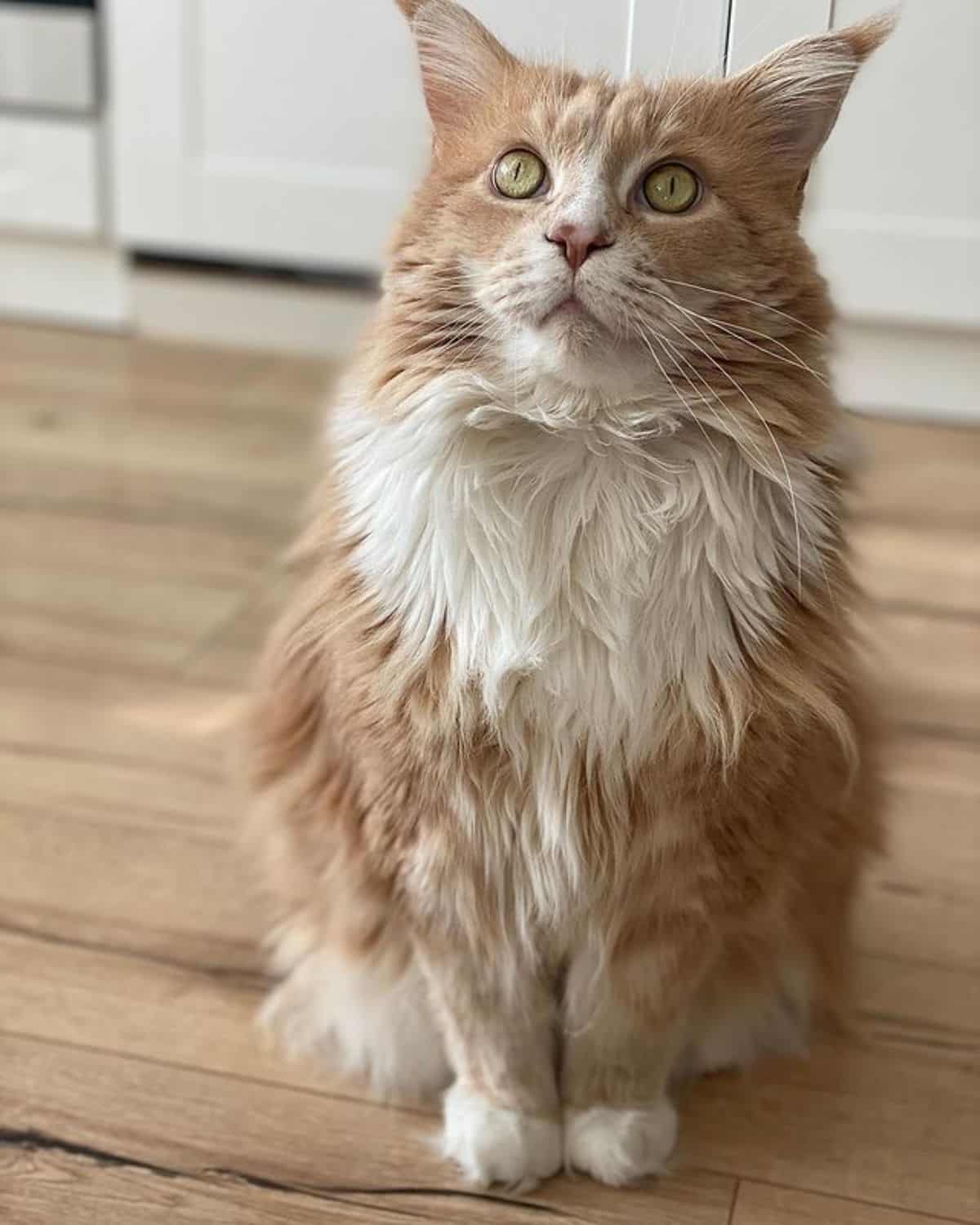 Next, we have the beautiful Maine coon, Bohoushek. His cute and captivating fur is an excellent distraction from all the secrets he keeps from humanity in his spare time.
10. Pablo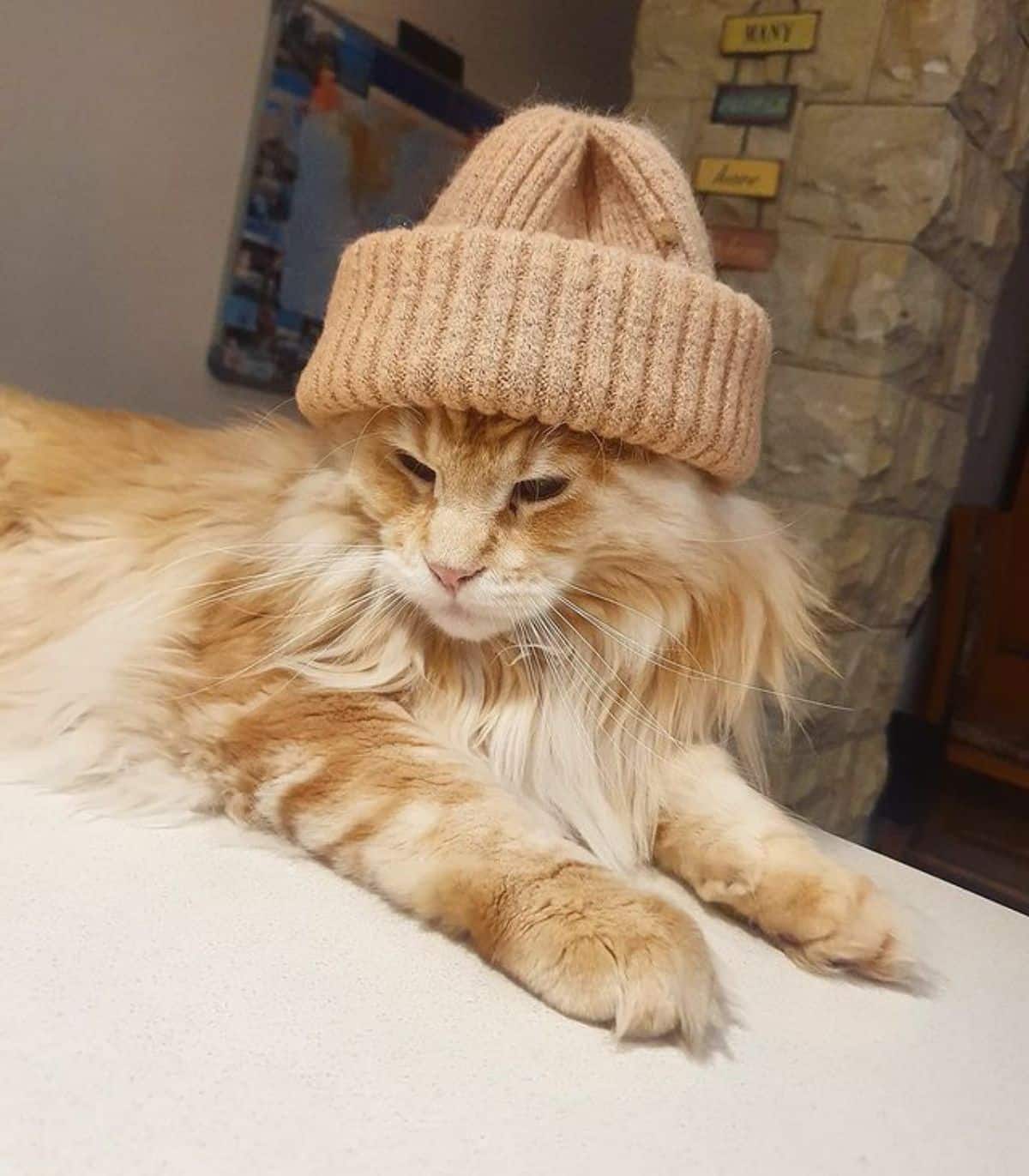 Here we have the stylish Maine coon, Pablo. Pablo resides in South Africa and shares a home with another gorgeous Maine coon named Ciro. The sight of an orange Maine coon wearing a beaning is truly an unforgettable sight to behold.
11. Jola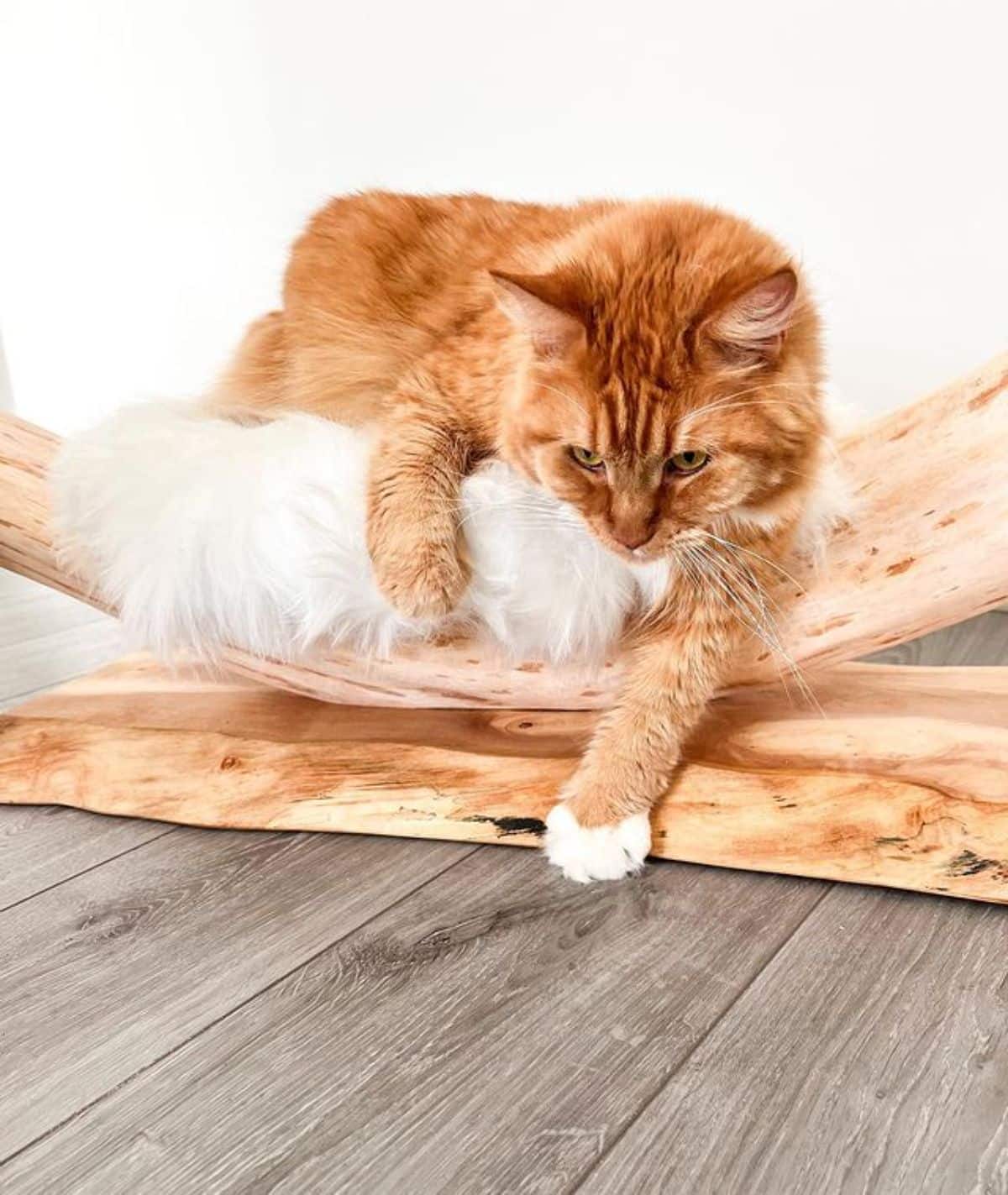 Jola is a vibrantly beautiful orange Maine coon cat. This cat likely has one of the best' jobs' any cat could ask for; testing out custom cat scratch posts and beds.
12. Bailey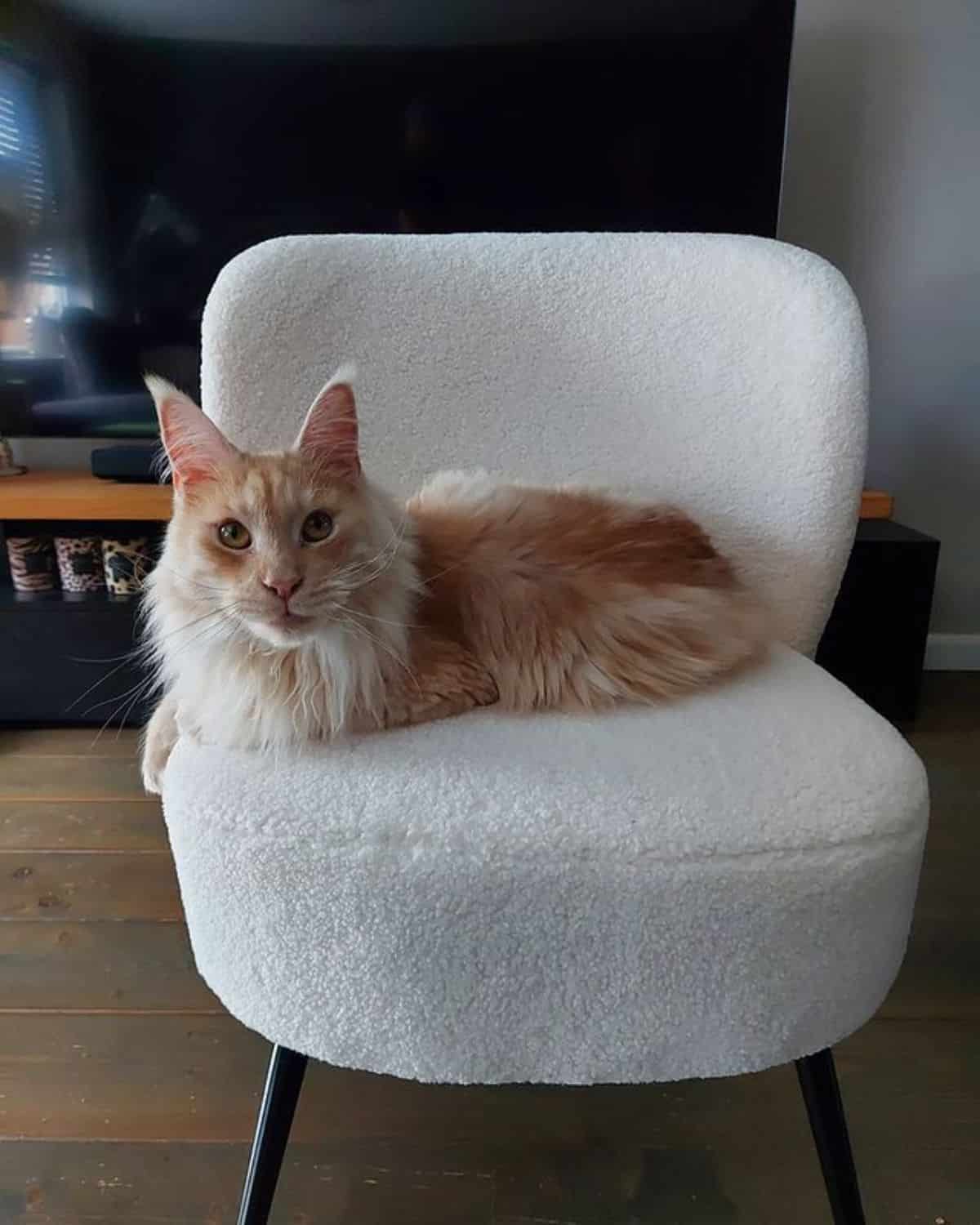 Here we have the stunning Bailey. Bailey shares a home with two other cats, Kenzo, and Lana, creating a trio of adorableness.
13. Maximilian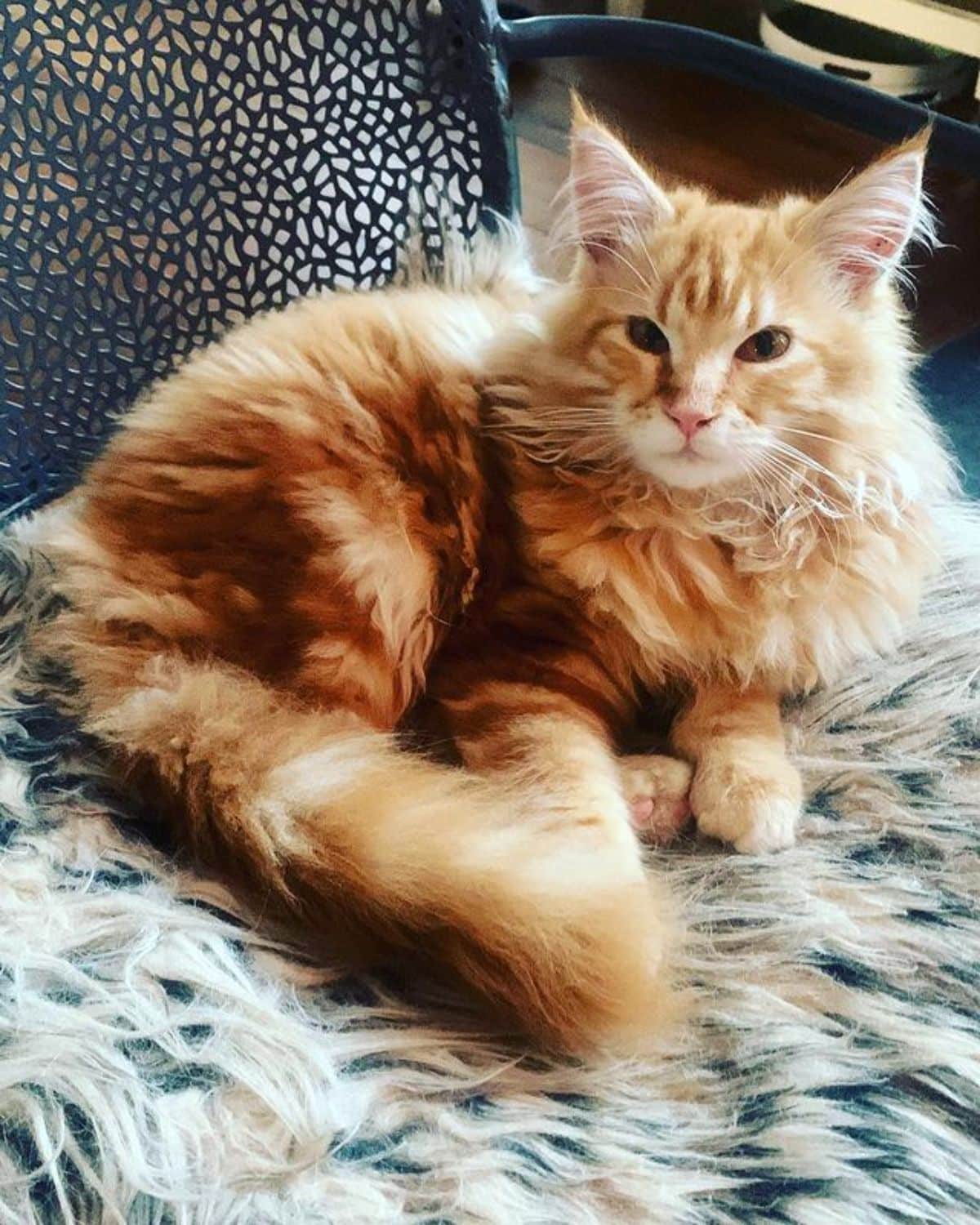 Here is the lovable Maximilian, a pocket-sized Maine coon that brings mountains of joy to all who look into his eyes. Surely his fluffiness would lead humanity to world peace if only more people knew of him.
14. Sirius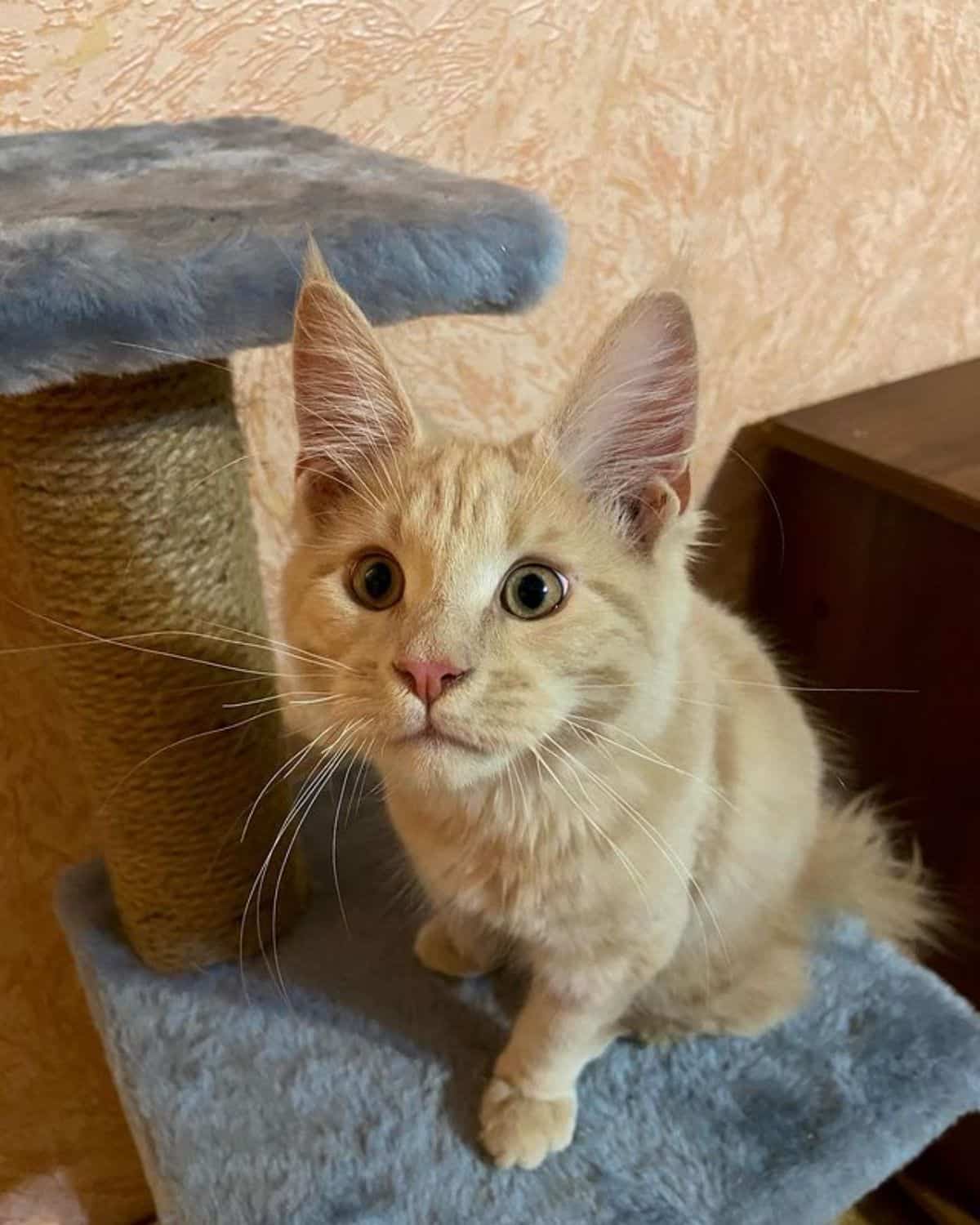 Sirius is a baby Maine coon with a face that could make anyone smile. His Instagram blog allows us to watch his growth from a little fuzz ball to an adolescent kitty that graces our eyes with his presence.
15. Businka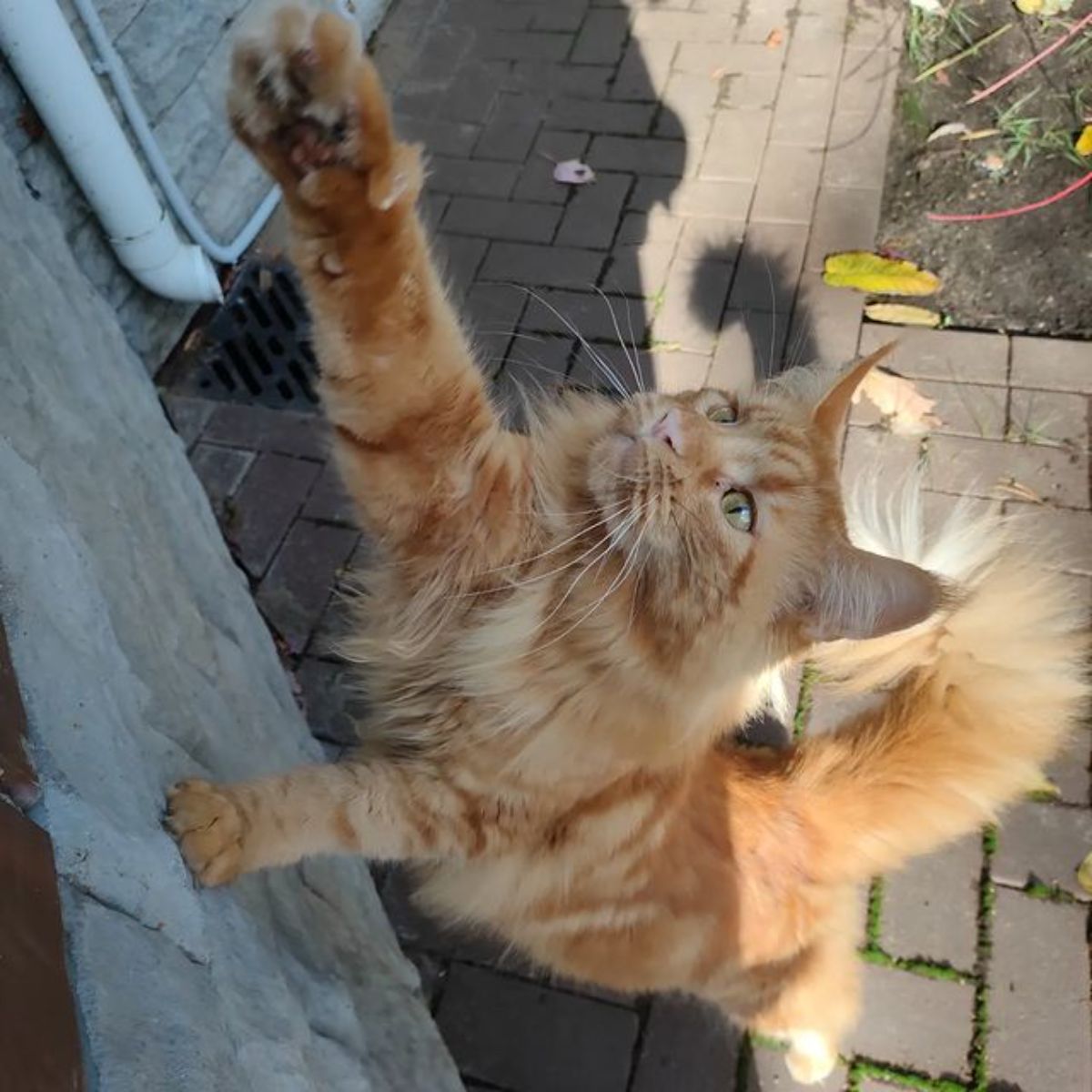 Businka is a big orange Maine coon cat from Russia. Bunka shares a home with another Maine coon named Nikusik.
16. Mars
Here is the lovely Mars, possessing a degree of cuteness comparable to the planet he is named after. This wonderful cat shares a home with another gray and white Maine coon.
17. George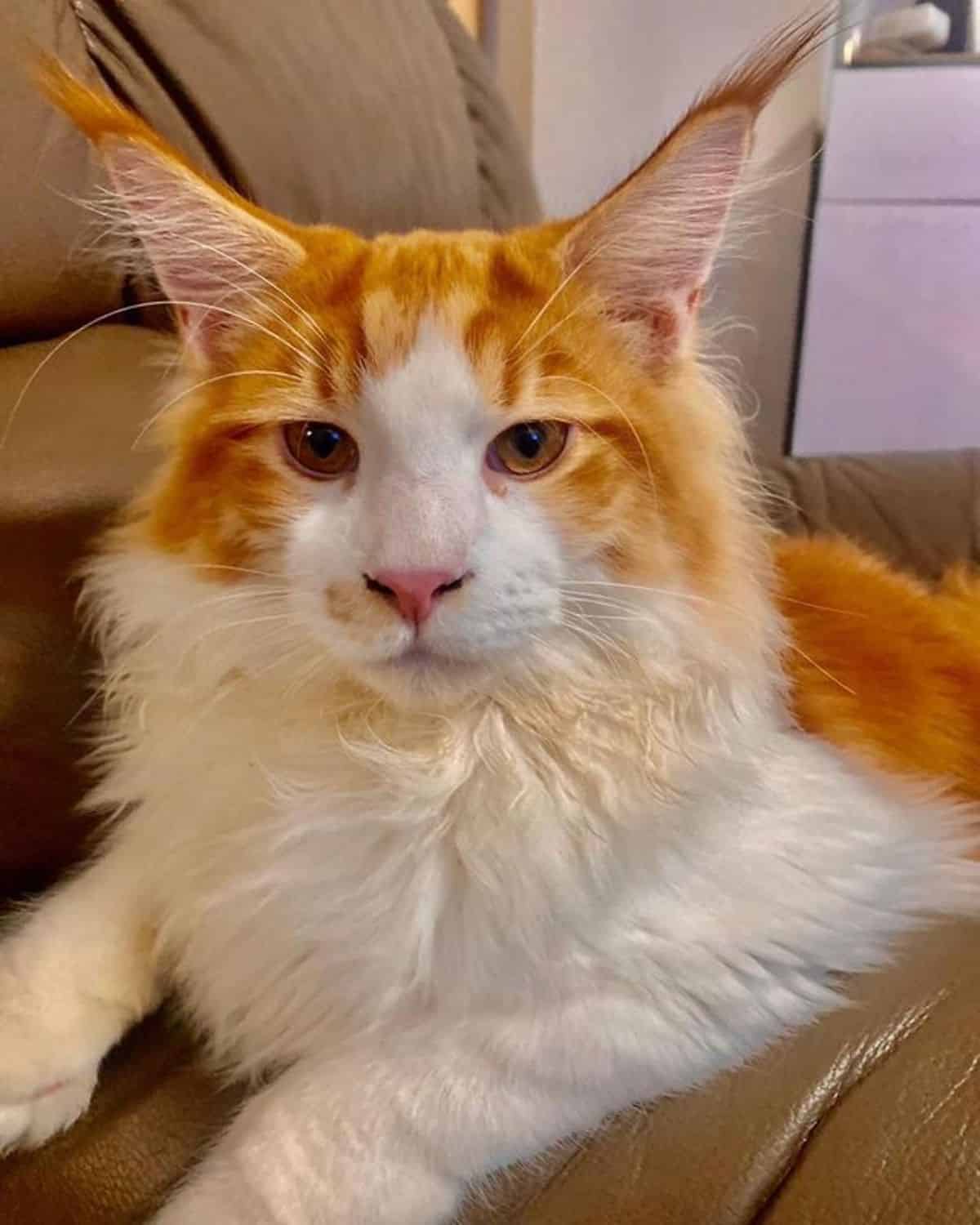 George is a gorgeous orange Maine coon cat from the Philippines. He is a resident of a local cattery known as Alexacoon Cattery. George is currently less than a year old and hopefully enjoying his youth to the fullest.
18. Harvey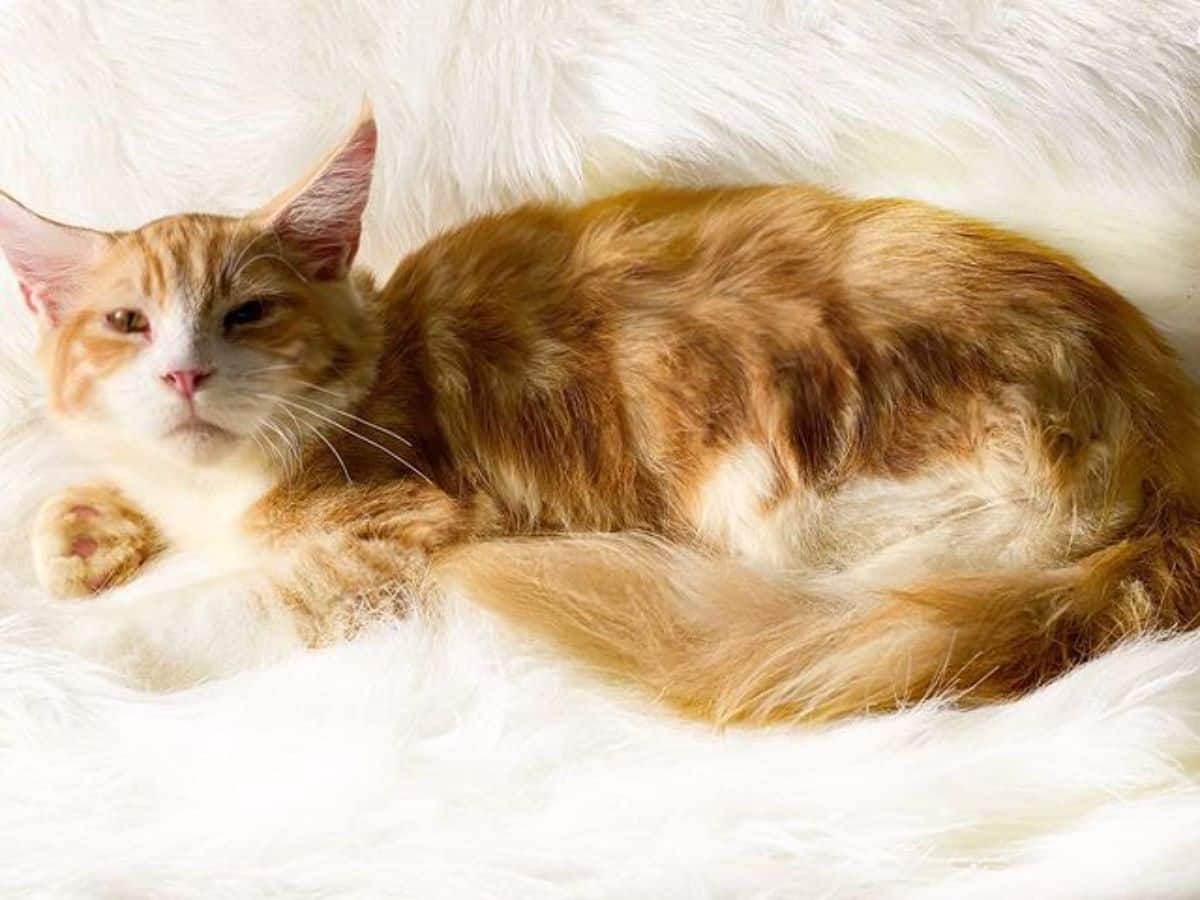 Another lovely fuzzy ball from Alexacoon Cattery is the Maine coon Harvey. Harvey looks completely done with humans and wants to enjoy his naps peacefully; who could blame him?
19. Hanabi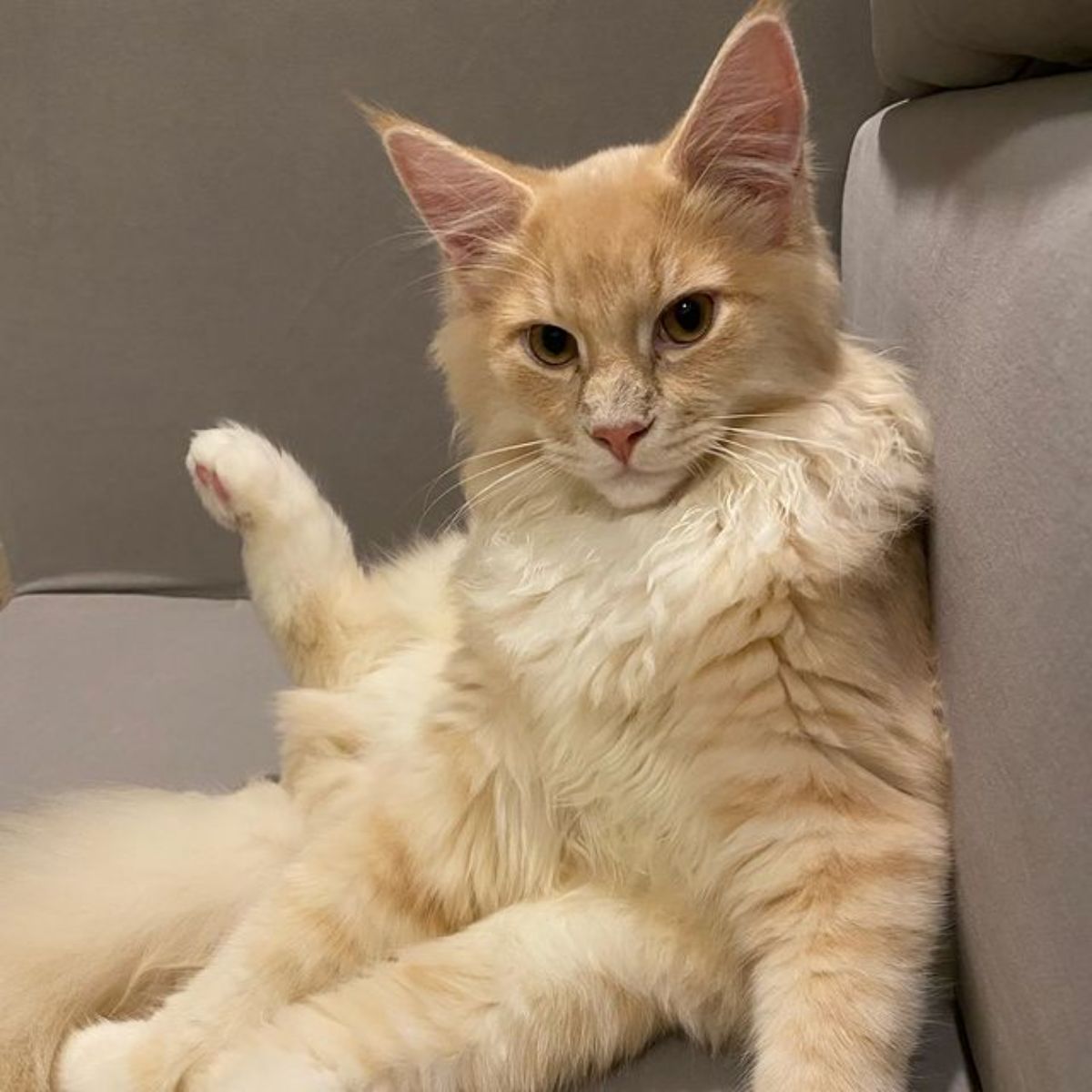 Hanabi is next on our list, a gorgeous Maine coon boy from Hong Kong. This sweet boy's fluffy face could make you forget your day's stresses in just a moment.
20. Lento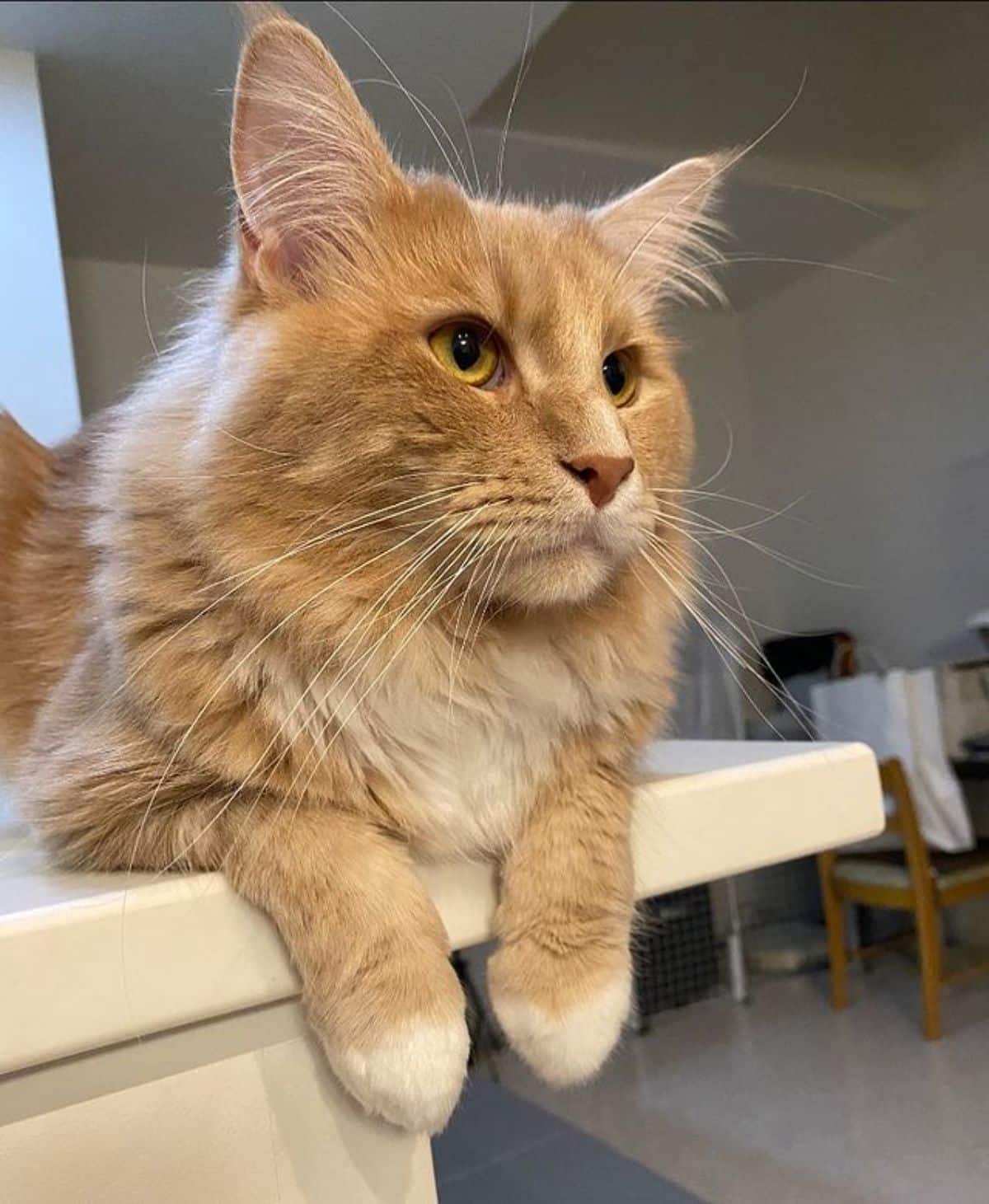 Our 2nd to last Maine coon is the fuzzy Lento. Lento shares a home with the final Maine coon on our list.
21. Shintaro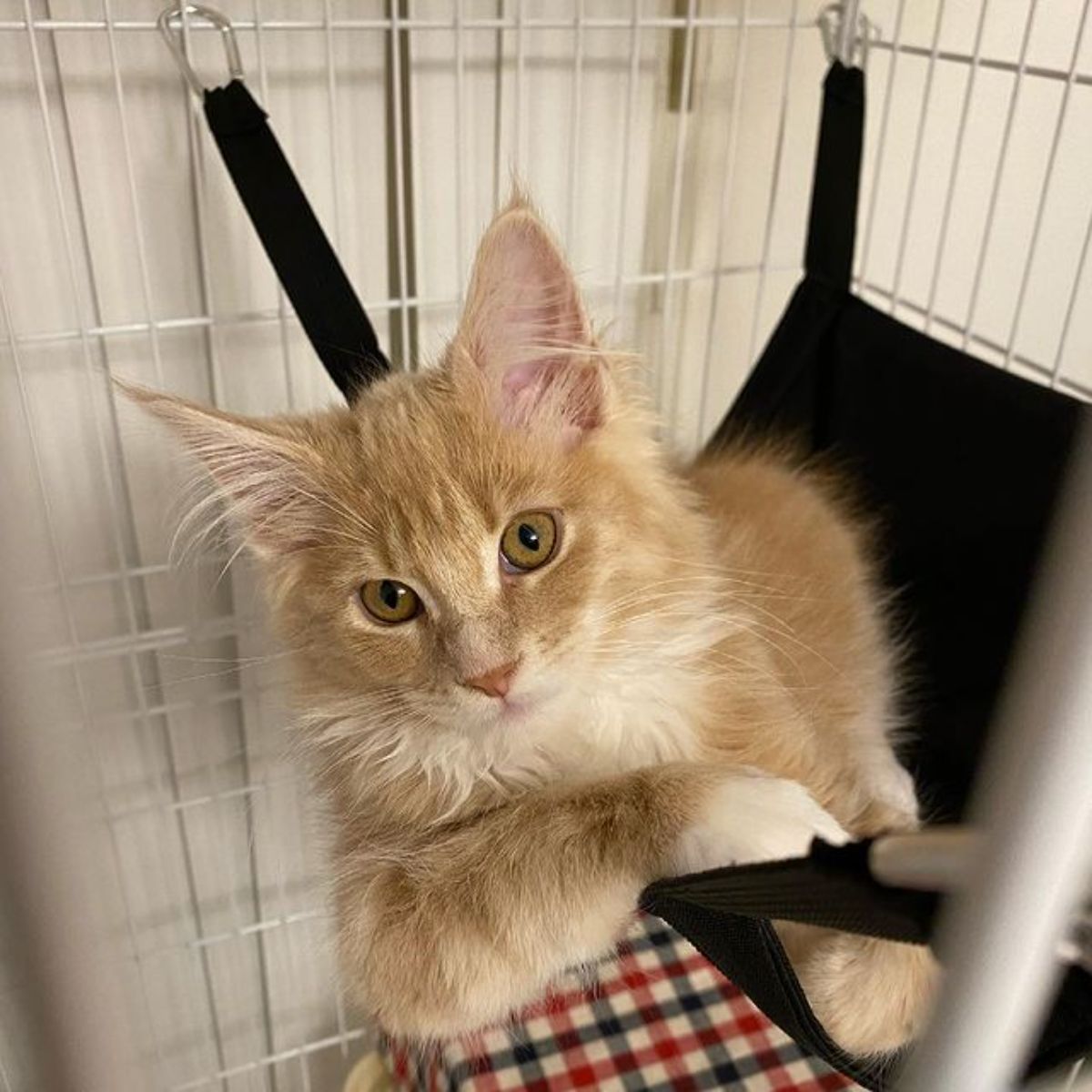 Last but certainly not least is Shintaro. Shintaro seems to be the younger cat between himself and Lento, as he is only a few months old but already radiates cuteness.
Conclusion
As you can see, gold Maine coon cats and kittens are a sight to behold for anyone who is a cat lover. In a world where so much is going wrong all the time, it's excellent that cat content on the internet is a seemingly infinite source of lovable cuteness for anyone to enjoy.