Maine coon cats are a large, gentle, domesticated cat breed. While all colors and varieties of Maine coon cats are gorgeous, there's something extra special about their bright eyes against the dark fur of a gray-smoke Maine coon.
Whether you have a Maine coon or you just wish you did, here are 17 beautiful gray smoke Maine coon cats whose intense stares will make you gasp.
Jump to:
1. Richie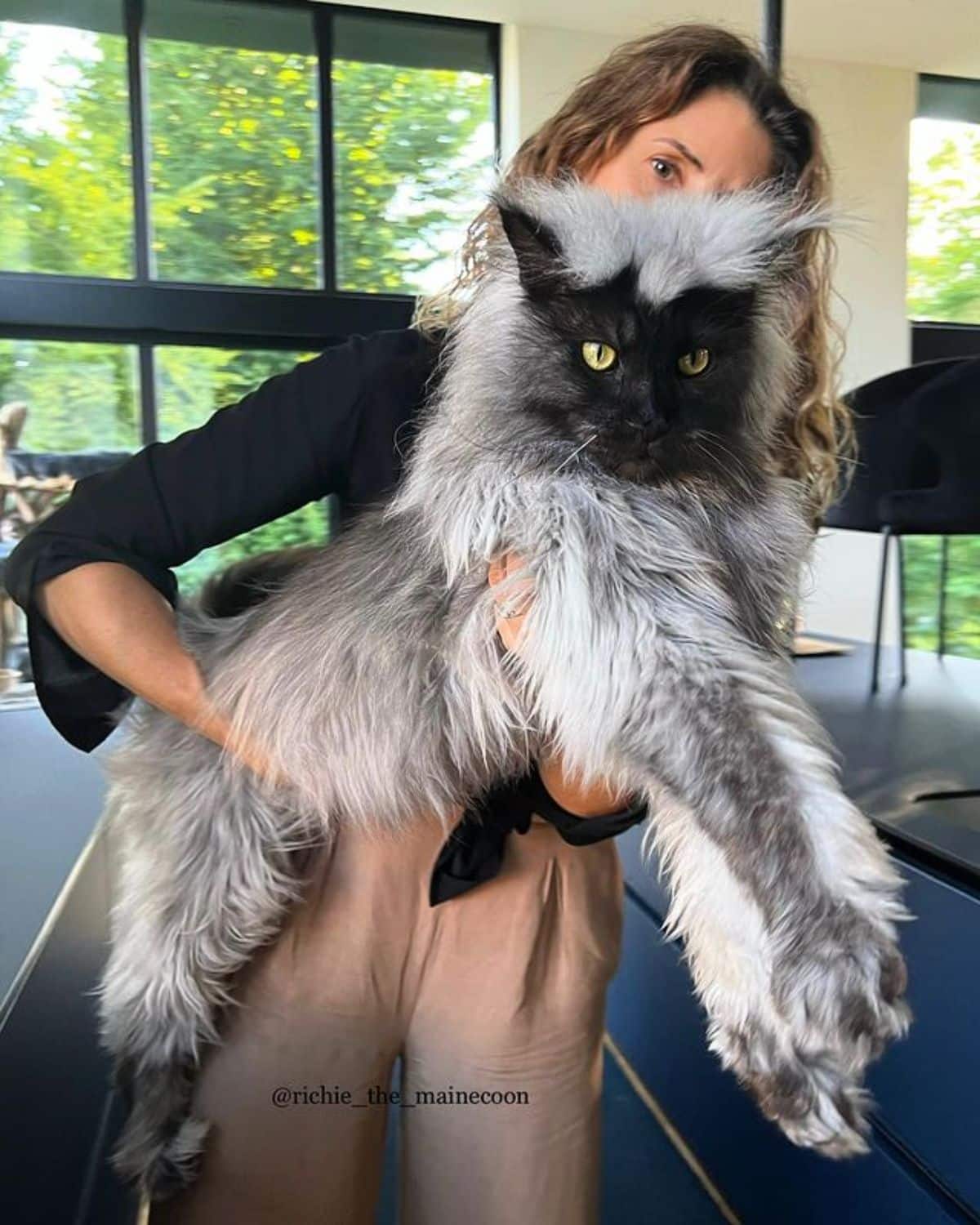 Richie might be one of the most famous Maine Coons of all time. With his beautiful smoke-gray fur and piercing yellow-green eyes, it's no wonder his nearly 200k followers blow up his comment section every time a new picture is posted.
Richie's parents recently brought home a new addition to the family- an orange Maine Coon named Tommie. We have yet to see how Richie handles sharing the spotlight.
2. Ludo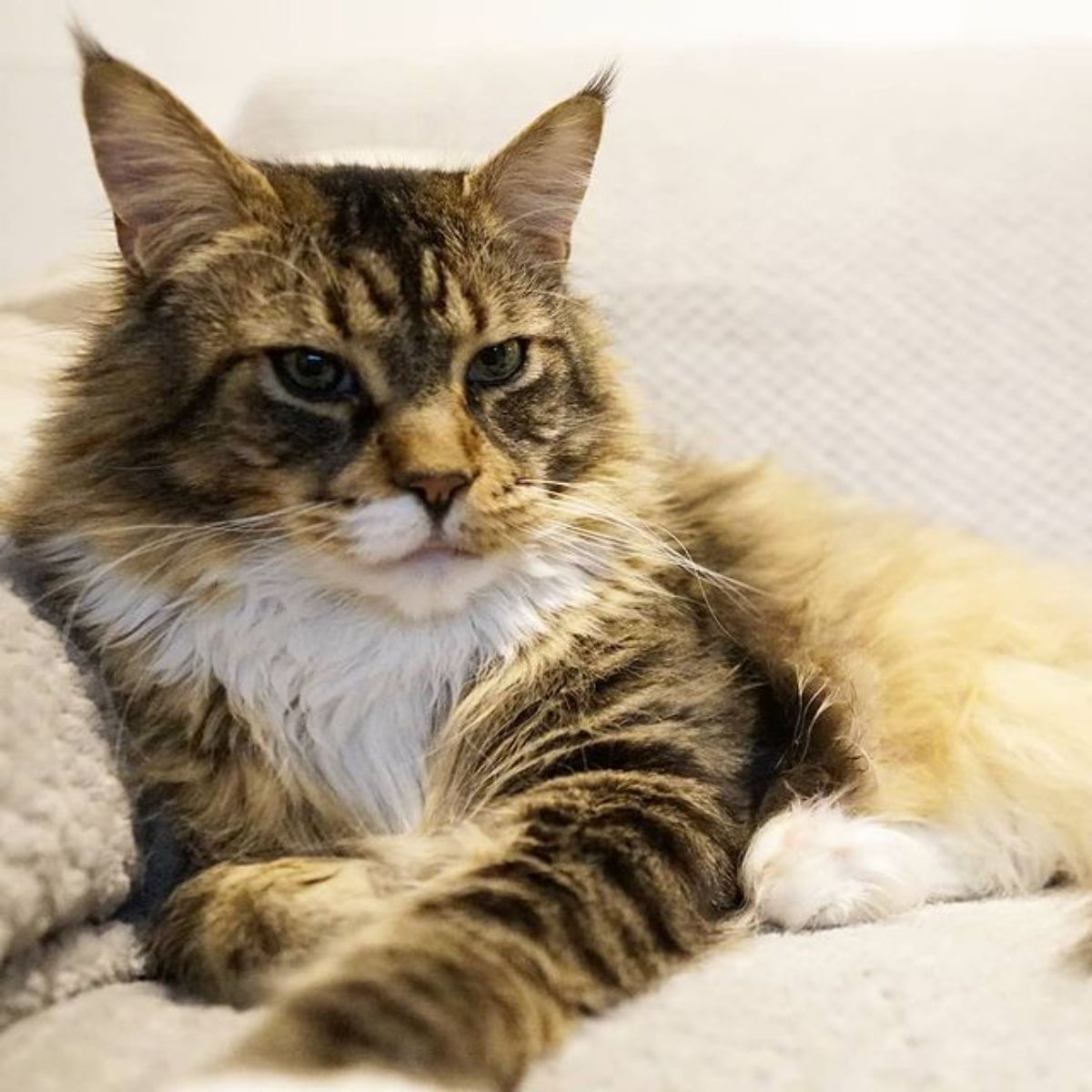 Ludo the Maine coon doesn't have a 'world record cat' in his handle for nothing. In 2015, Guinness World Records crowned him with the title 'world's biggest house cat.'
At the time of his title, Ludo was 38lbs and 122cm (about 4 feet) long, nose-to-tail. That's taller and heavier than a four-year-old child.
3. Roger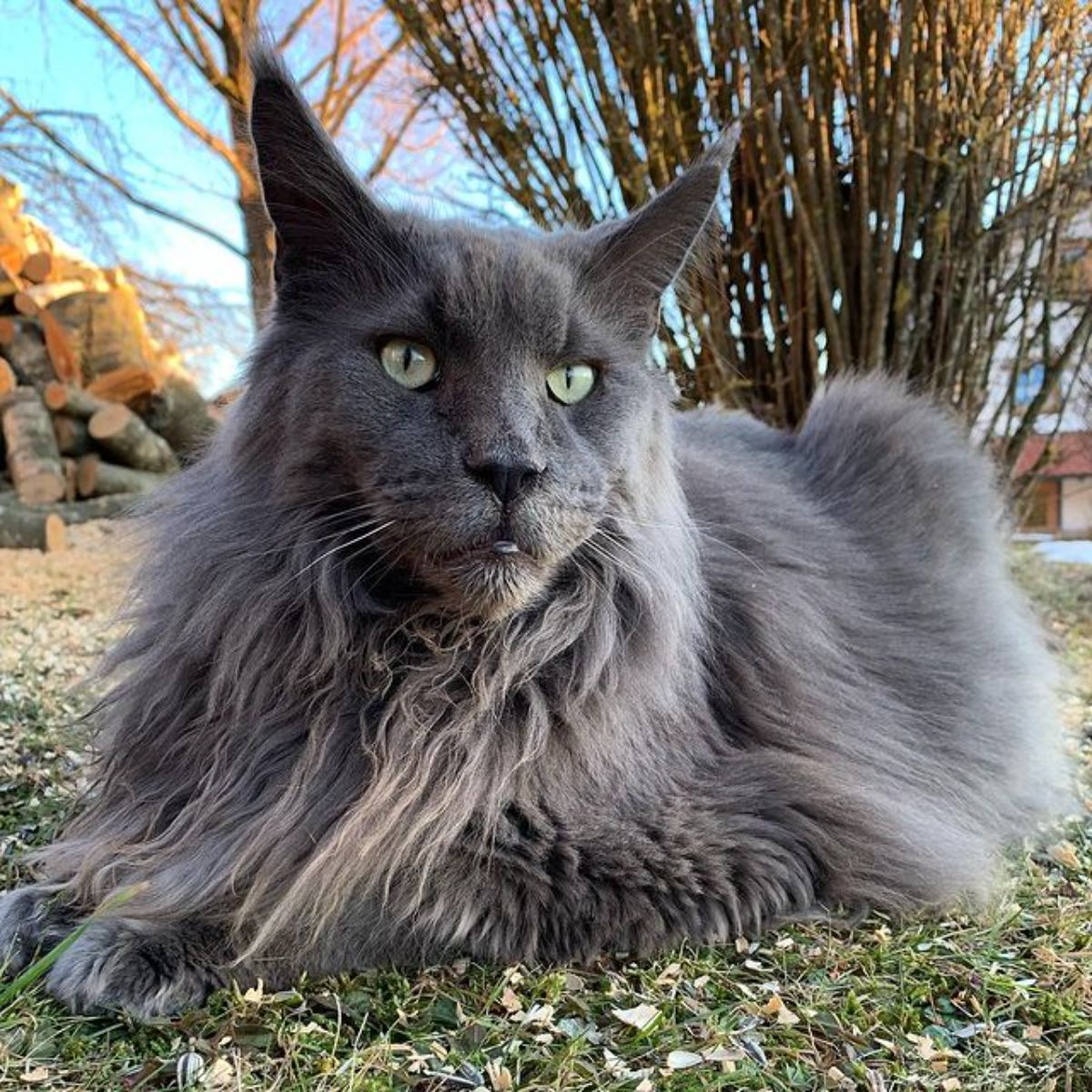 Roger was a cool, calm, and collected gray Maine coon with a stern expression and a follower count above 25k. He gained fame for his lion-like appearance before his passing this year. Despite the loss, Roger's account continues to gain fame for his many throw-back posts.
4. Mr. ViVo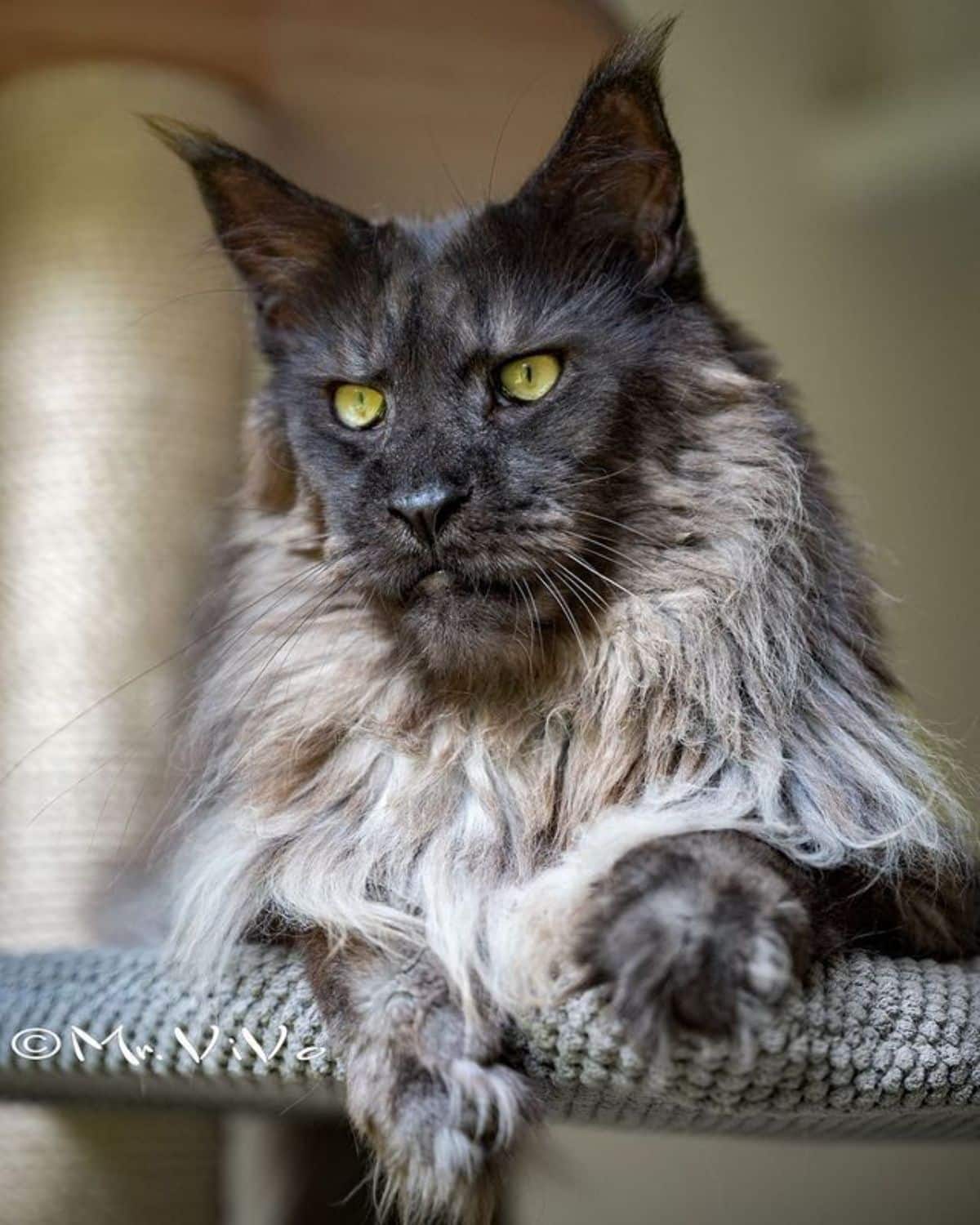 Mr. ViVo has been called a lion-wolf mix, but he's really just an iconic, gorgeous Maine coon. Since his Instagram debut in 2017, Mr. ViVo has gained more than 200k followers.
Mr. ViVo has two faces: 'don't mess with me' and 'absolute goofball,' and it's truly a split between which one is better. Mr. ViVo's expressions are so iconic that he has his own calendar every year.
5. Coco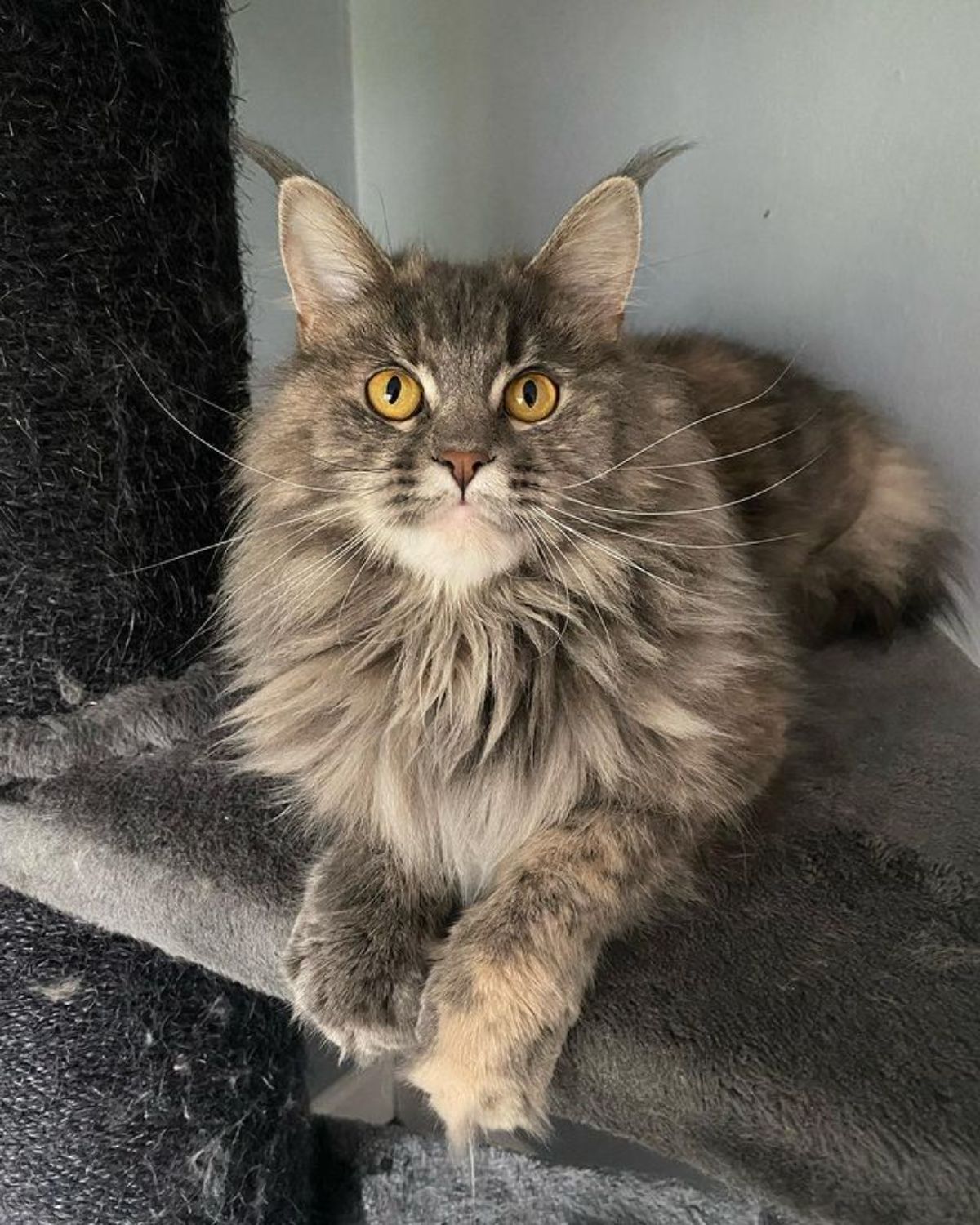 Coco is a majestic smoke-colored Maine coon living in The Netherlands. She shares her account with her brother Thor. Both cats were born in the same litter in 2021, though you wouldn't guess it with their contrasting personalities and faces.
6. Lizzie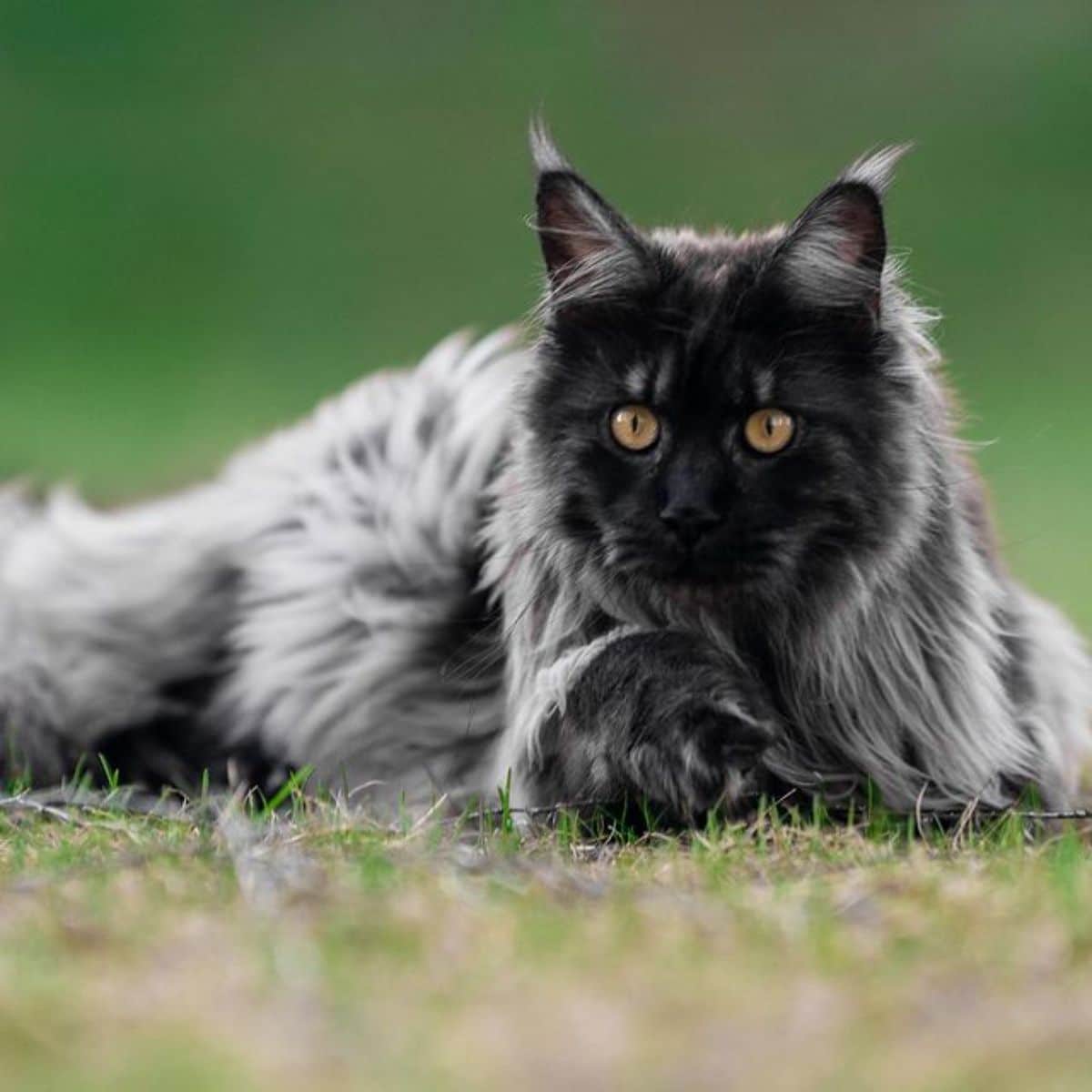 With nearly 300k followers, Lizzie gets plenty of attention on the account she shares with her siblings Tiara and Luna. All three Maine coons are gorgeous in their own right, but Lizzie takes the top spot here for her smoke-colored coat and adventurous personality.
7. Tusse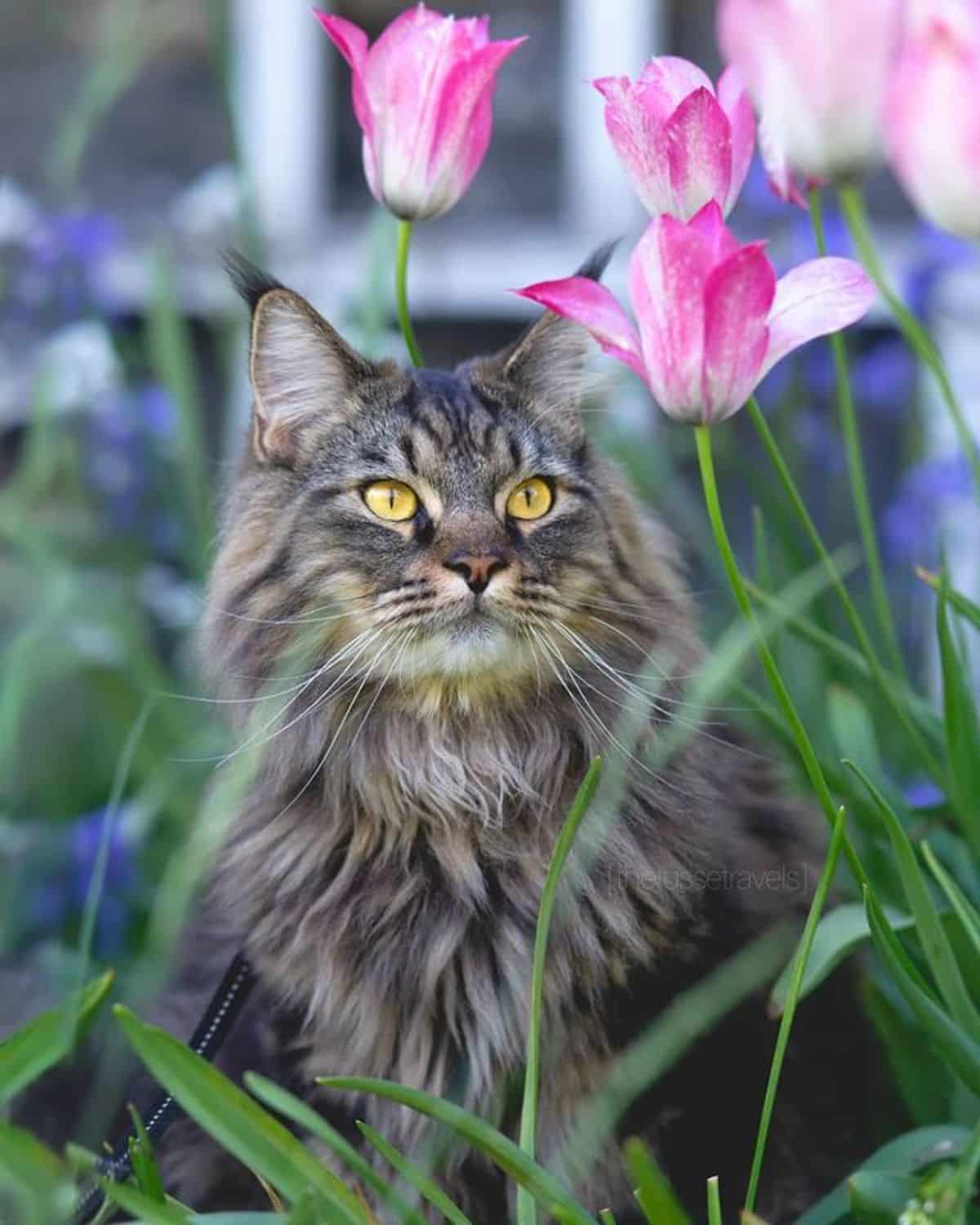 Tusse is technically a gray smoke Maine coon and Norwegian forest cat mix, but his heritage is so evident in his face that he had to be included on this list.
Tusse lives in Sweden and loves to spend time in the great outdoors, hiking in the winter snow and sunning in summer flower fields. Tusse has also been known to wear the occasional flower crown- it's no wonder he has more than four followers.
8. Maxie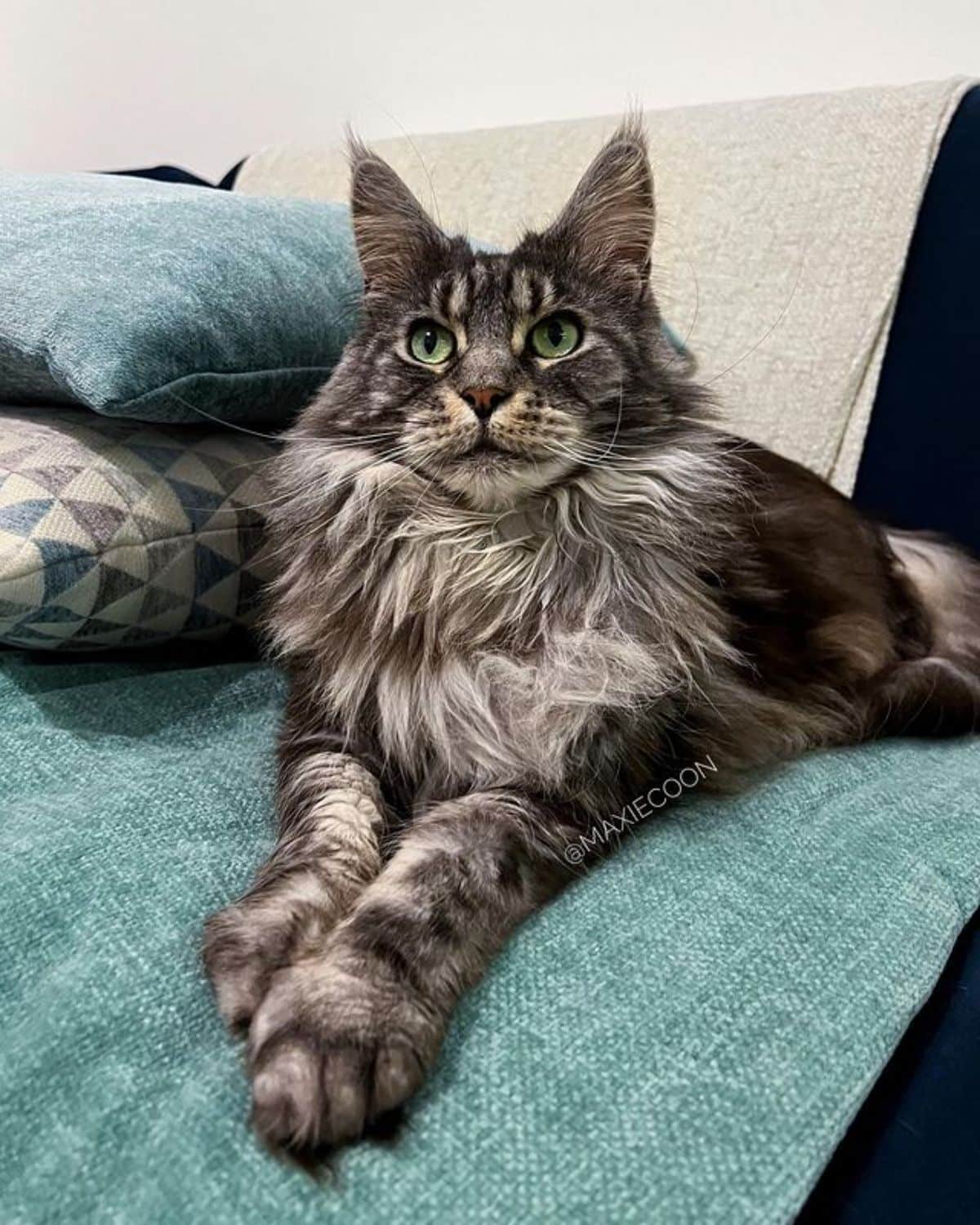 Maxie and Foxie share their Instagram account and their 33k followers. Though Maxie's brother Foxie is a gorgeous orange Maine coon, Maxie's smokey gray coat is iconically beautiful.
9. Lafayette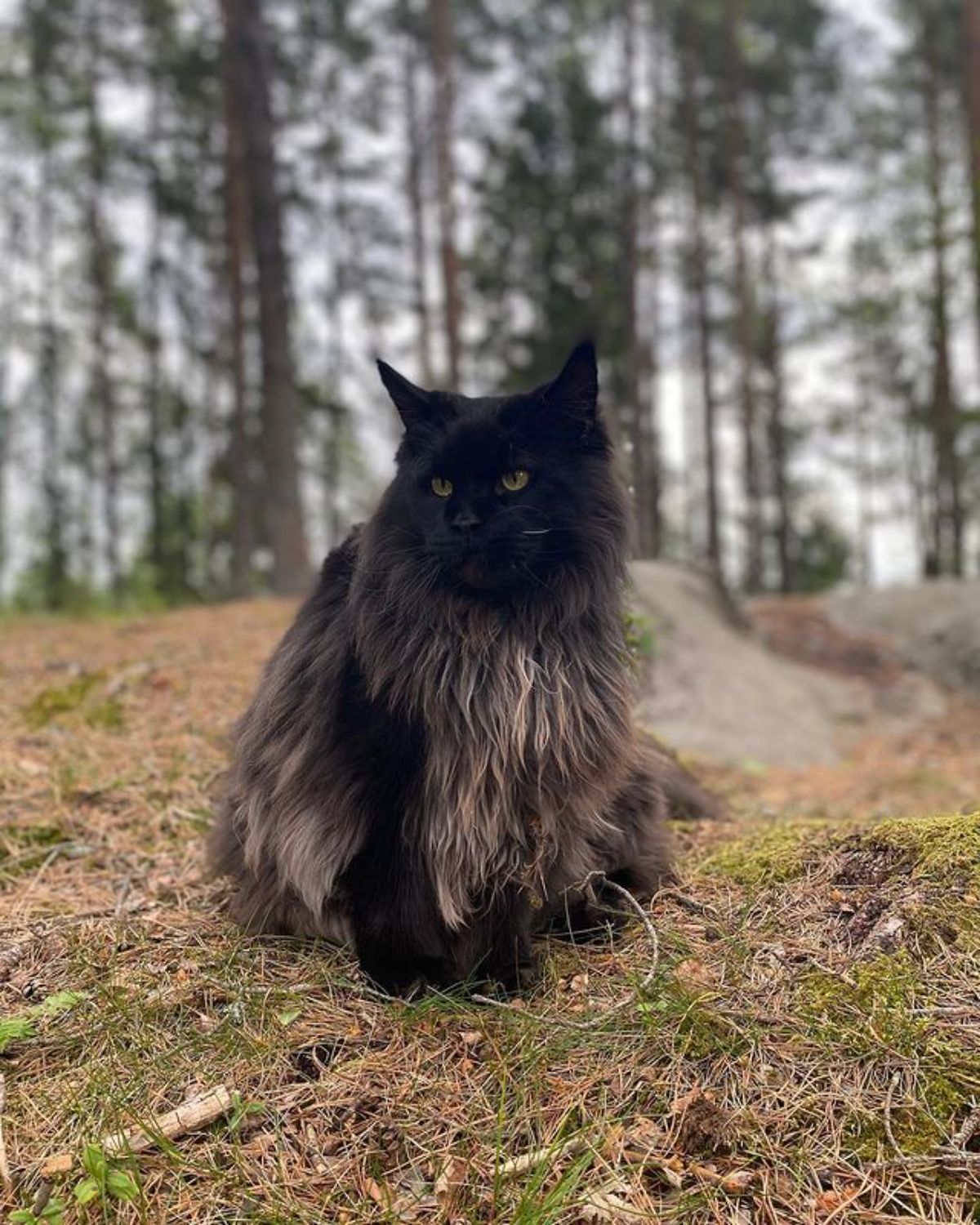 Lafayette is a Maine Coon living his best life in Norway, where he spends the summers climbing in his yard and winters cozying up inside. Lafayette loves to watch birds and scramble through the garden at his cabin.
10. Orson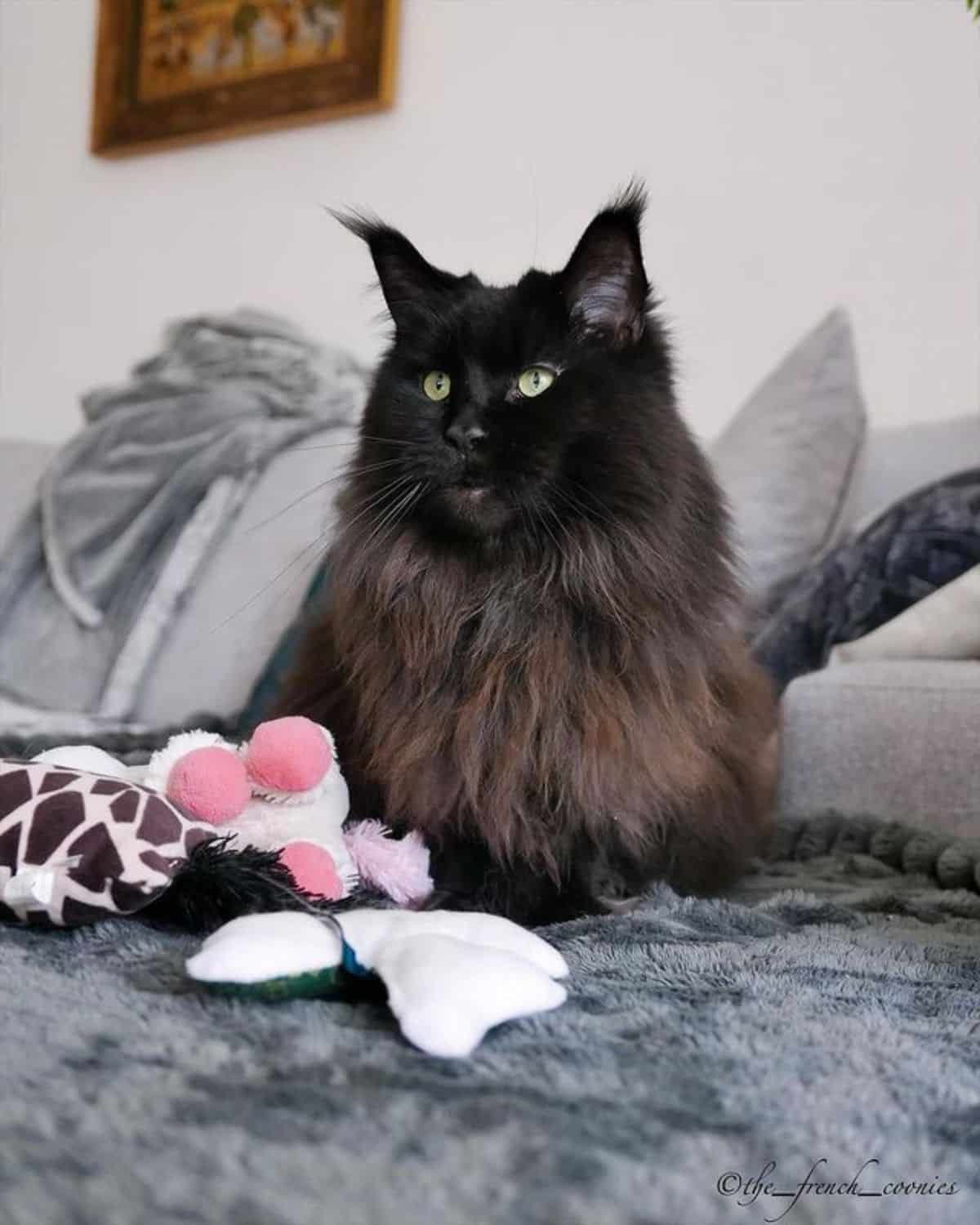 Orson is a smoke-gray Maine coon who shares an Instagram account with his two sisters. Orson and his sisters have more than 25k followers. Orson has gained fame for surviving FIP (feline coronavirus).
11. Chumbo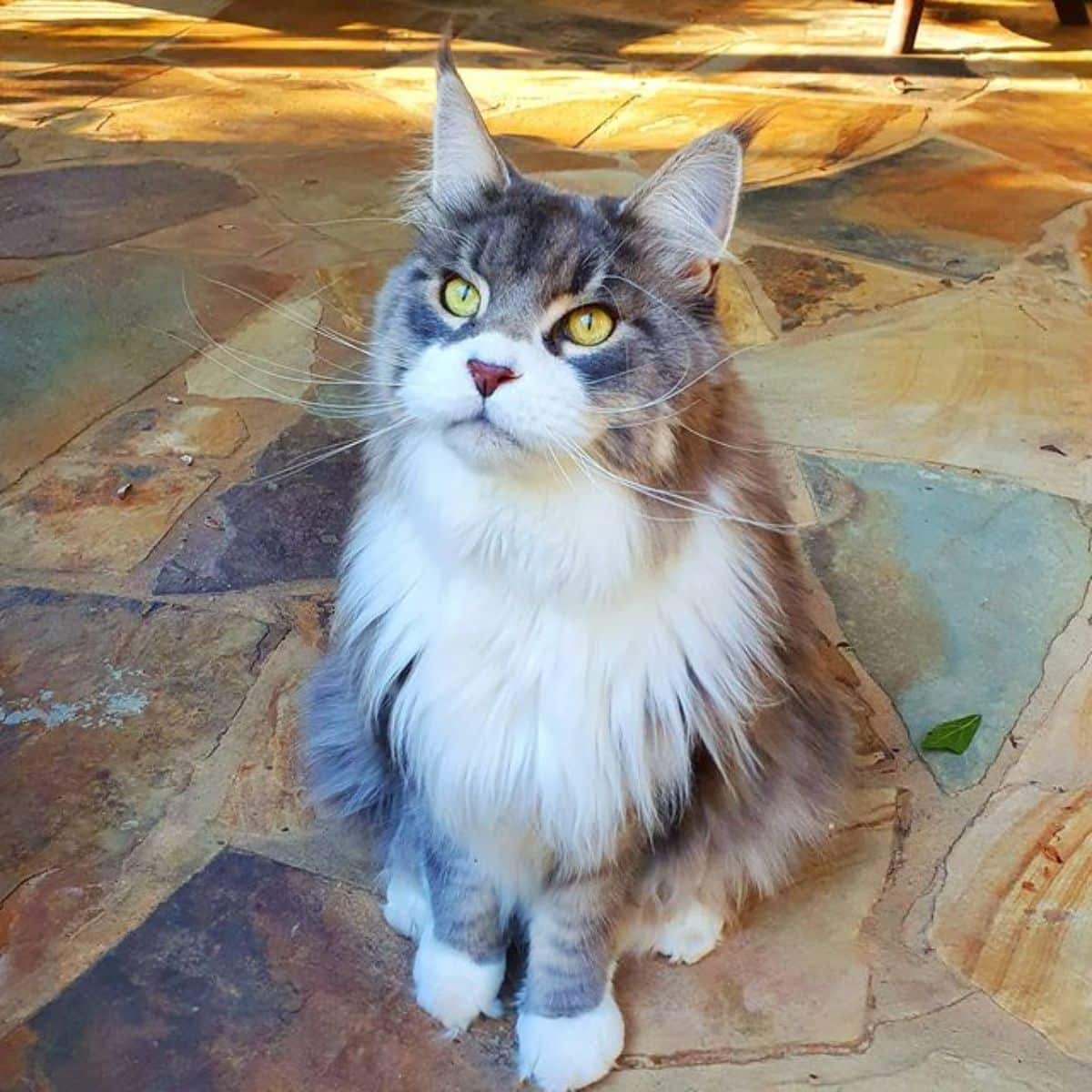 Chumbo is a goofy, loveable gray Maine coon who shares a page with his sister Astrid. The two have nearly 15k followers and love to spend time playing on their back porch. While his orange sister is described as 'snuggly,' Chumbo has a reputation for being 'large and in charge.'
12. Atom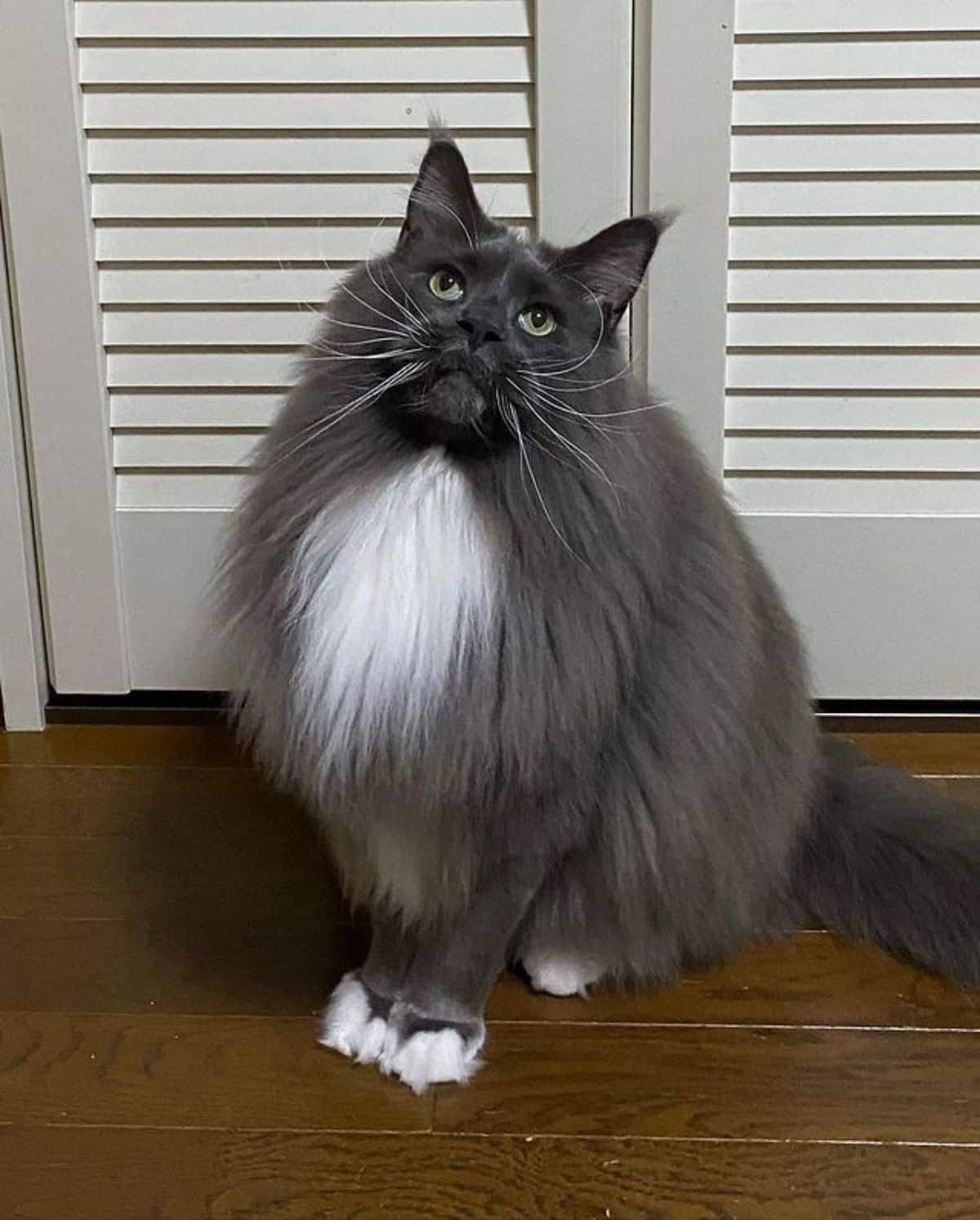 Atom and Ojiroh are two Maine coons living their best lives in Japan. Atom is nearly five years old but shows no signs of slowing down with his rambunctious love of snacks and adventure.
13. Dutchess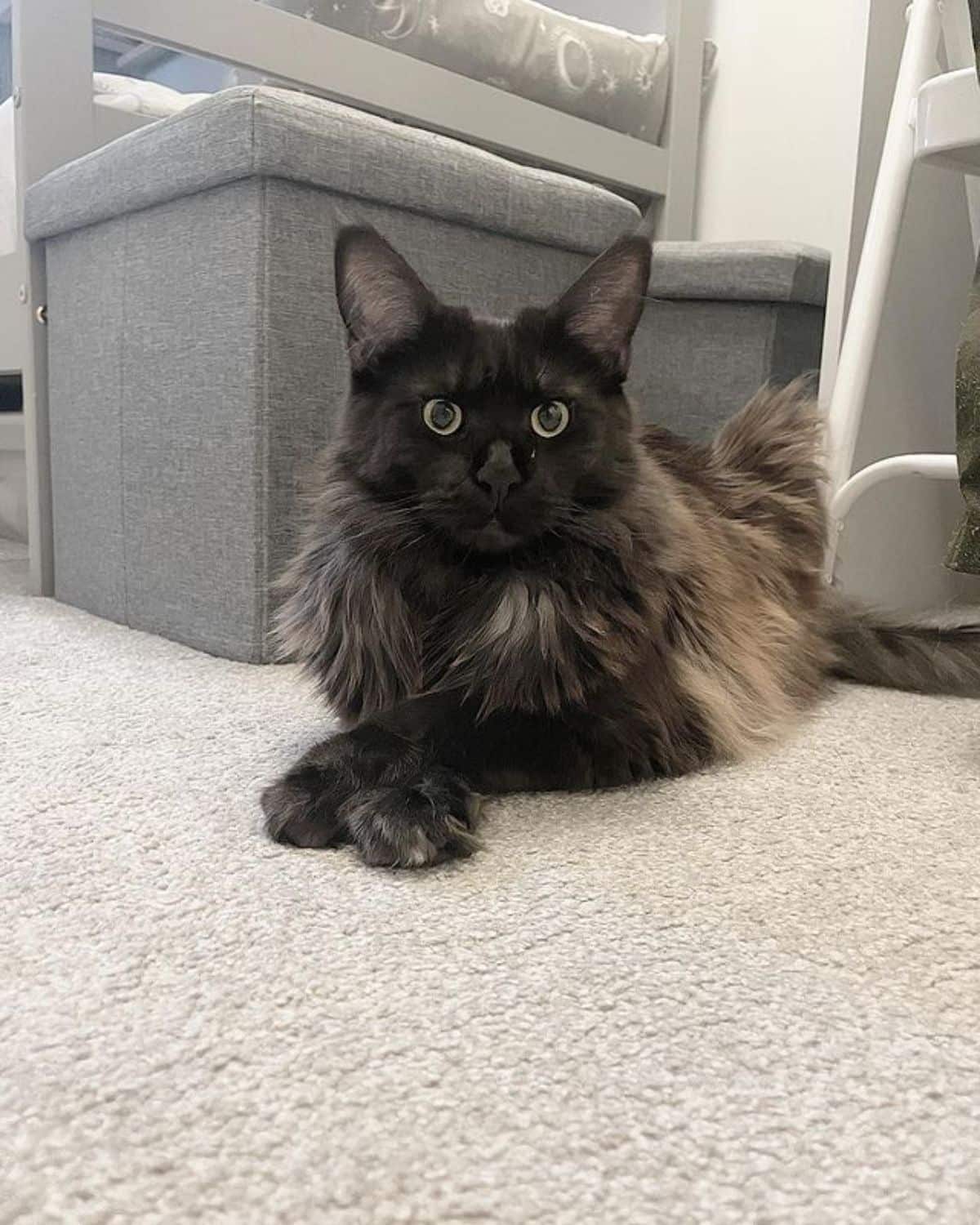 Dutchess is one half of the Maine coon sibling duo Duchess and Diego. Her brother is a warm orange Maine coon, but it's the duchess's deep smokey color that grabbed our attention.
These Britain-based beauties are new to Instagram and only have 500 followers, but they're likely going to take the platform by storm with their sweet faces and high-quality photography.
14. Shiva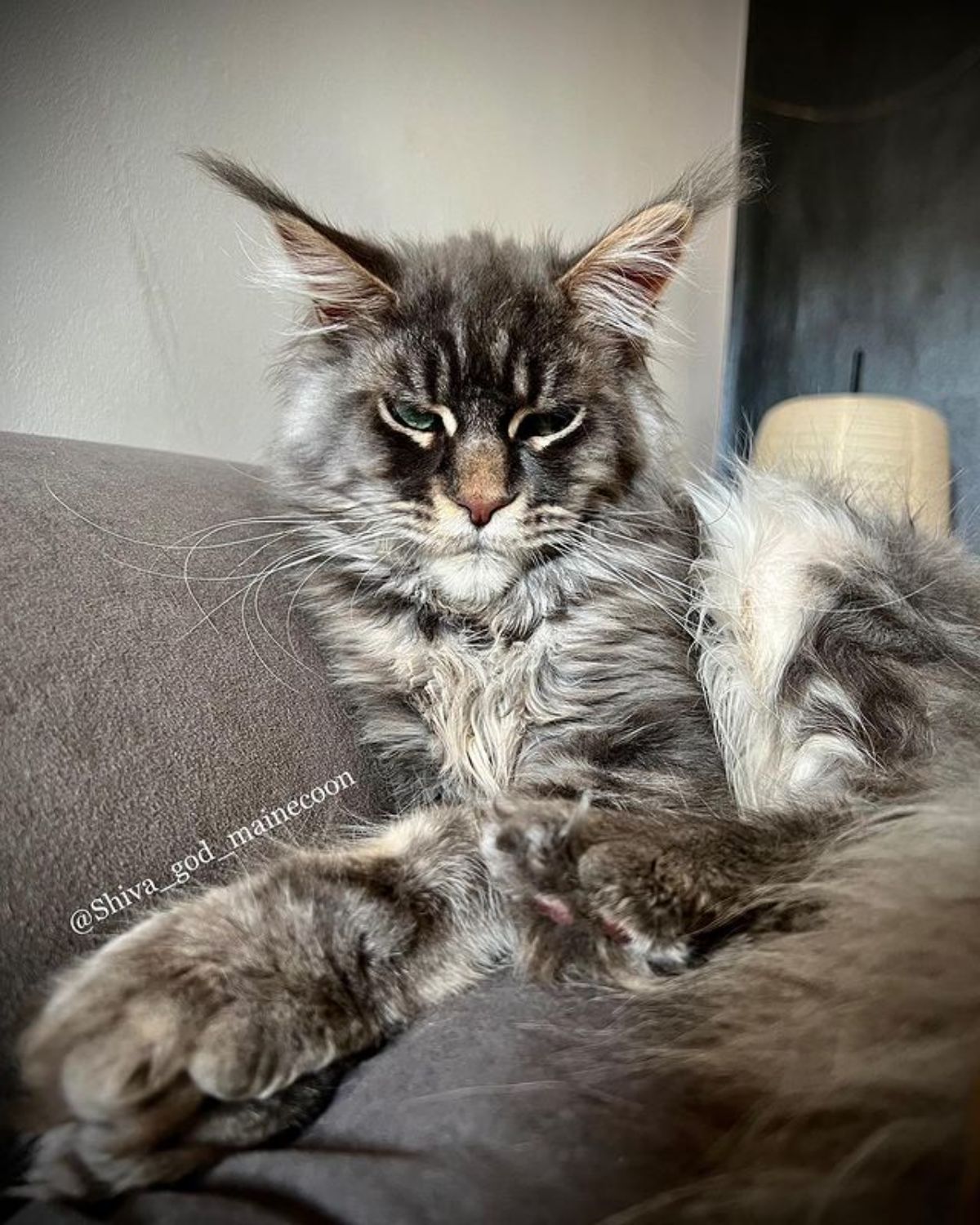 Shiva is a gorgeous gray Maine coon with two expressions: 'I'm better than you' and 'adore me.' Even with the resting rump face, Shiva is a sweet boy with a passion for cuddles and adventures. Even though Shiva only joined in 2021, he already has nearly 1k followers.
15. Rouge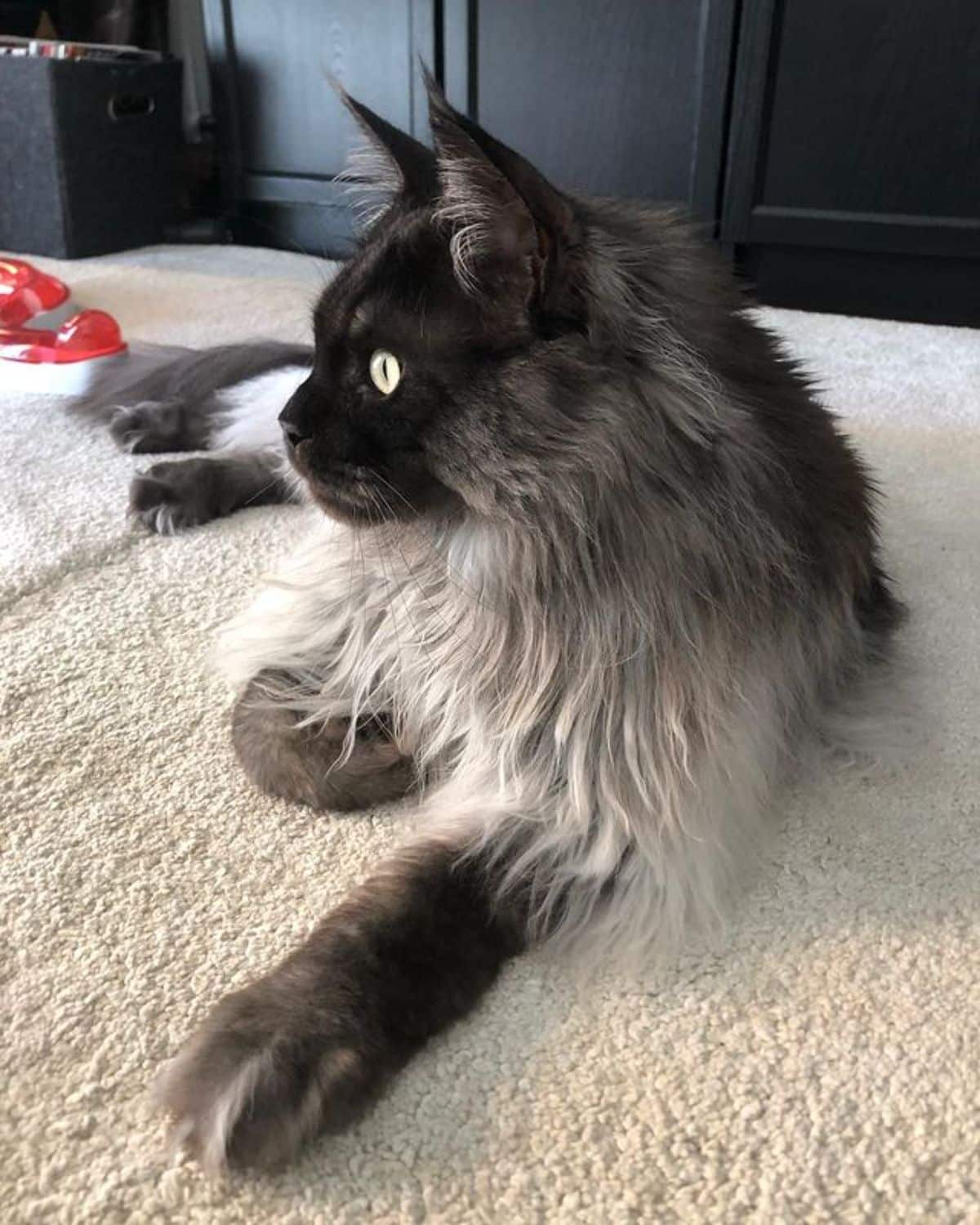 Rouge the Maine coon has such a dark face that it seems like his eyes are peering out at you through the void. With more than 1k followers gained since just 2020, Rouge is on the fast track to Instagram royalty.
Rouge has had his account since he was born, so you can go back through his posts and watch him progress from a tiny kitten to a fully-grown, majestic lion-like cat.
16. Chuluu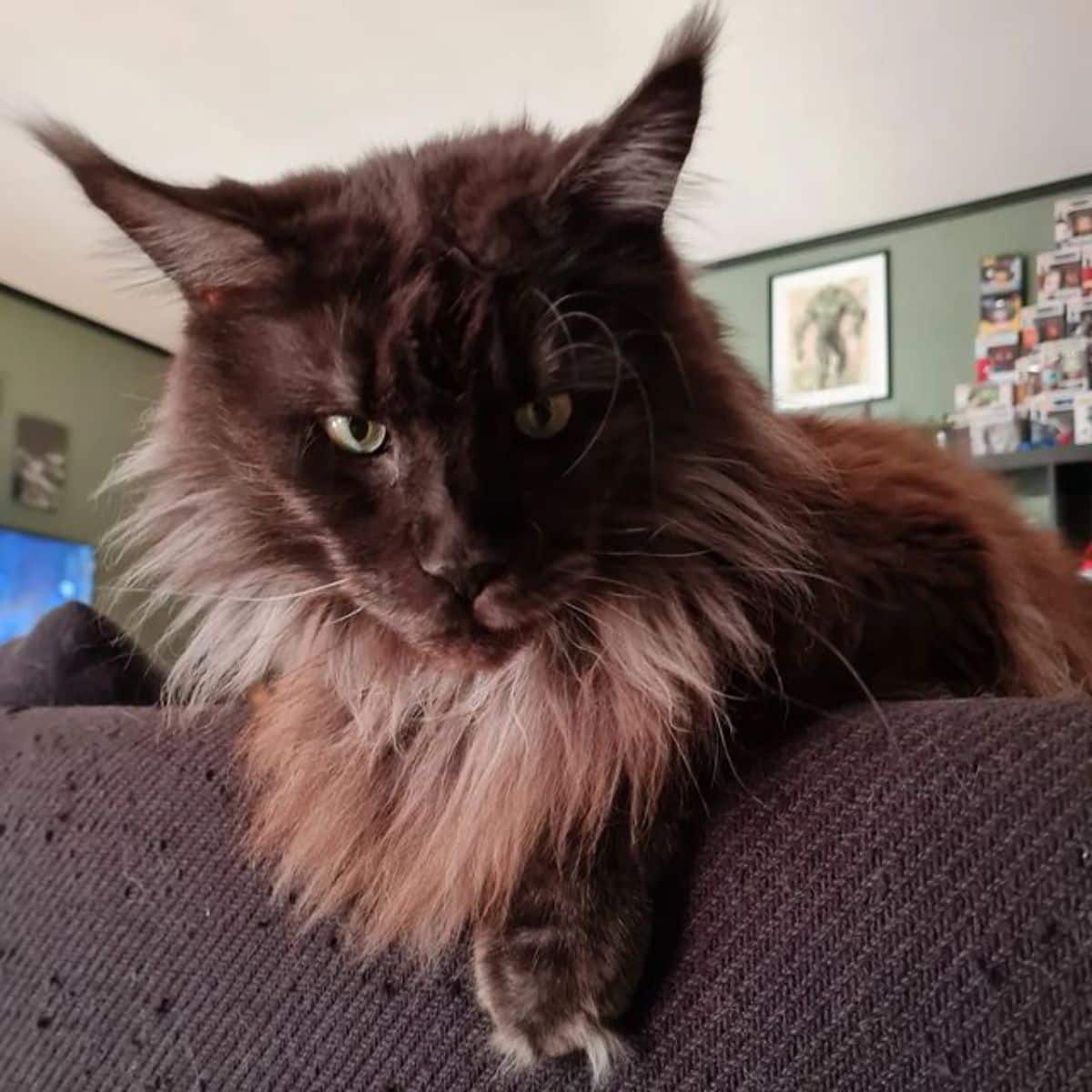 Chuluu is a Germany-based smokey Maine coon. Despite his sweet face and innocent eyes, Chuluu has affectionately been called the 'devil' by his parents. Chuluu resembles a lion more than a Maine coon, with a gorgeous mane and bright eyes.
17. Pandora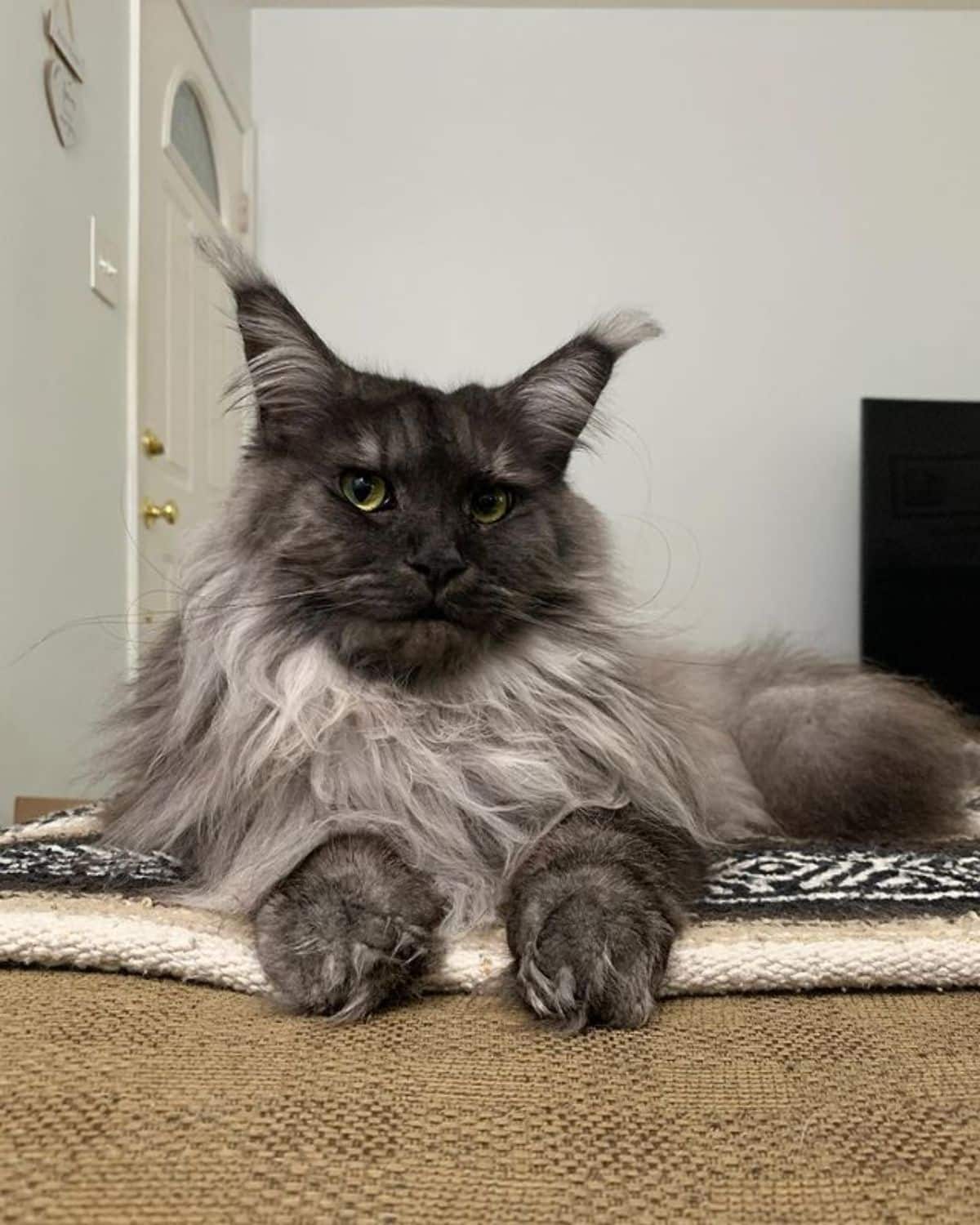 Pandora is a beautiful smokey Maine coon with piercing eyes and a love of ear rubs. She has a beautiful mane and long-furred ears that make her instantly recognizable.
Even though Pandora shares her home with two sibling cats, she is the star of the show on her Instagram and isn't one for sharing the spotlight.
Wrapping Up
Every Maine coon on this list is gorgeous in its own way- and they all deserve the fame they've gotten for their beautiful coats and sweet personalities. They don't call them 'gentle giants' for nothing, after all.