The Maine Coon cat is a striking breed. You may already know how enormous these felines can get. They're the largest domestic cat breed. But did you know that sometimes their faces can be spookily human?
Today, we'll talk about nine gigantic Maine Coon cats famous for their human-like faces. Let's get started with the cute kitties!
Jump to:
1. Mr. Djerab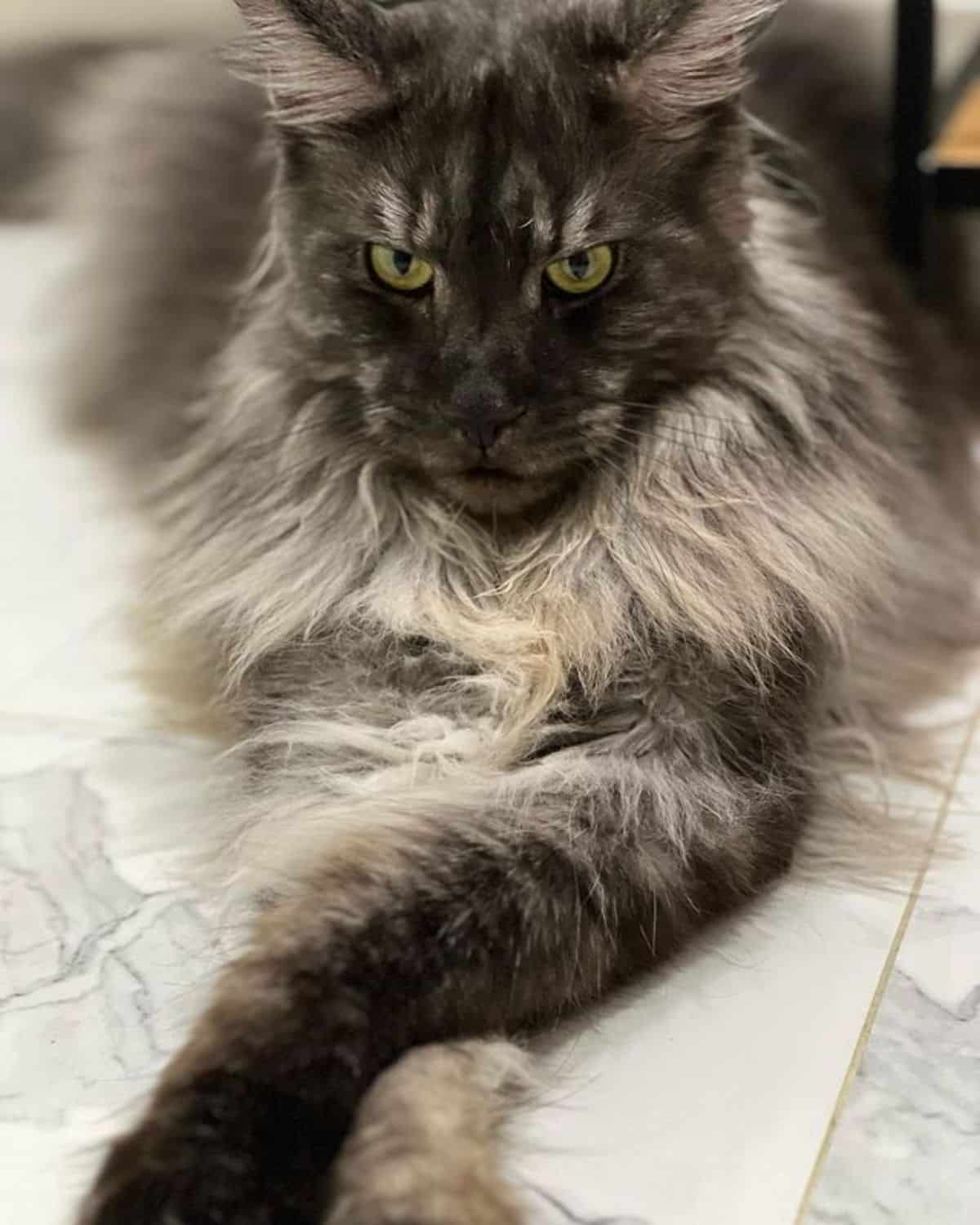 Just take one look at Mr. Djerab and be amazed! Even Maine Coon enthusiasts will be surprised by how majestic this feline is. As for his face, it's distinctly human.
Mr. Djerab looks royal. His thousands of Instagram fans admire his paws. Very gentlemanlike! This kitty is a serious boy. Take a look at his facial expression.
2. Benedict the Cat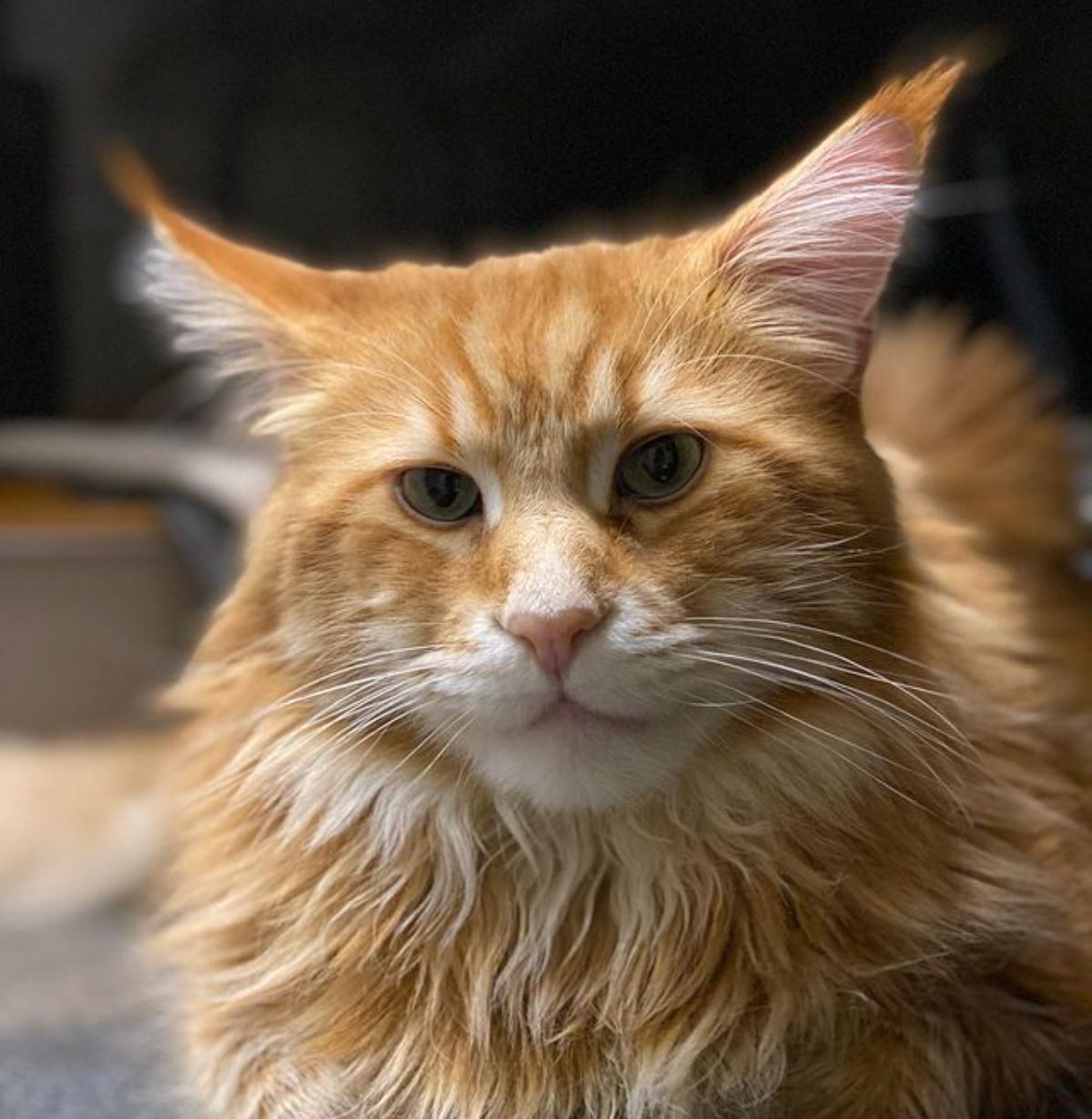 Benedict's owner has noticed just how human this feline's face is. It's quite striking, especially when he catches you by surprise. But don't be unnerved. He's just a sweet kitty who loves lounging on comfy furniture. This mischievous kitty likes to investigate and gets into everything!
He's one adventurous feline, loving to explore the house. Everyone admires his beautiful orange coat with a big white chin.
3. Cinnamon Bun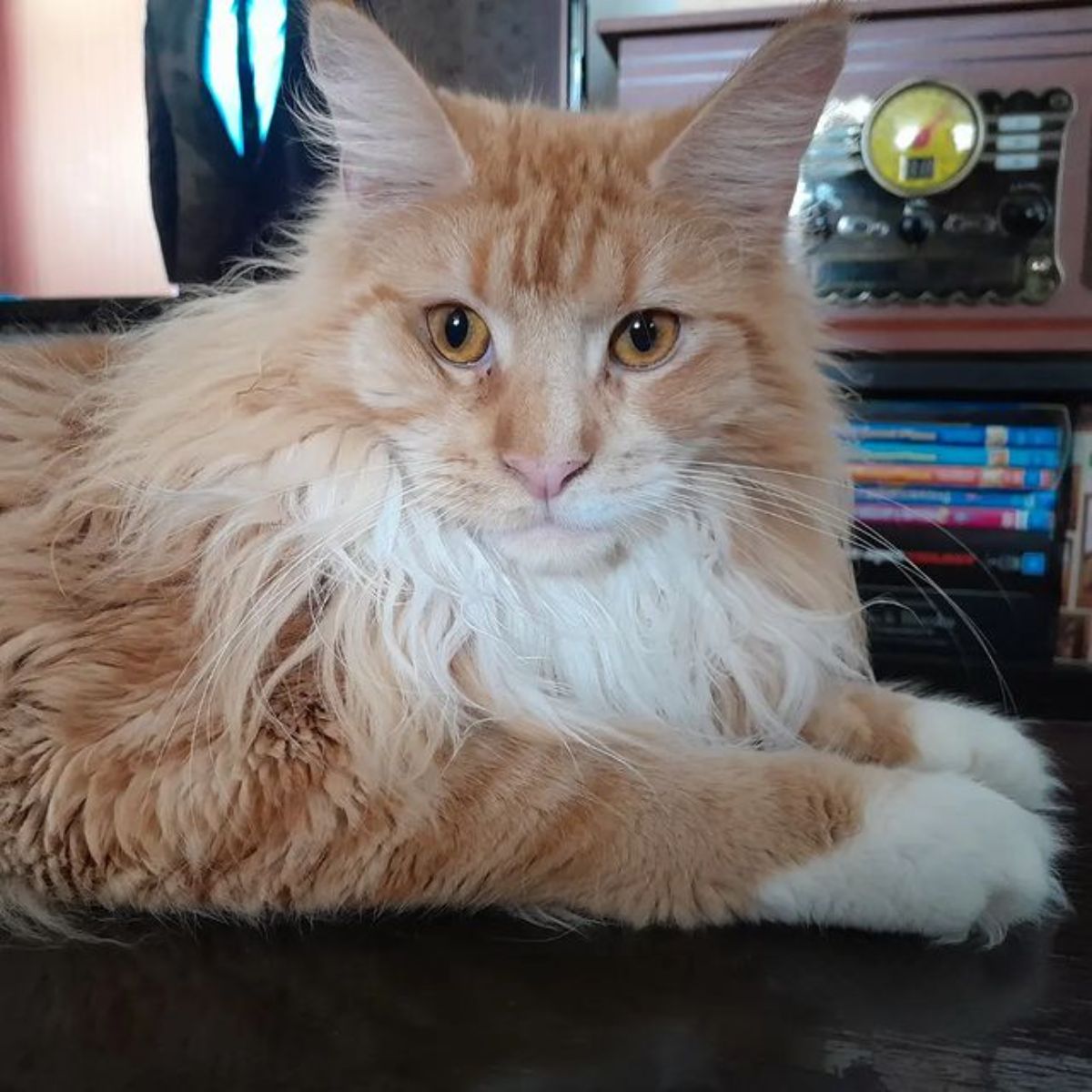 "Cinnamon Bun" is the perfect name for this giant ball of fluff. With a pale orange coat, including white ruff, Cinnamon Bun loves to cuddle.
And this cat's face has a human look. Sweet and laid back, Cinnamon Bun relaxes with his human companions. This Maine Coon's tail is especially impressive. You've never seen so much fluff (except maybe on other exceptional kitties).
4. Iver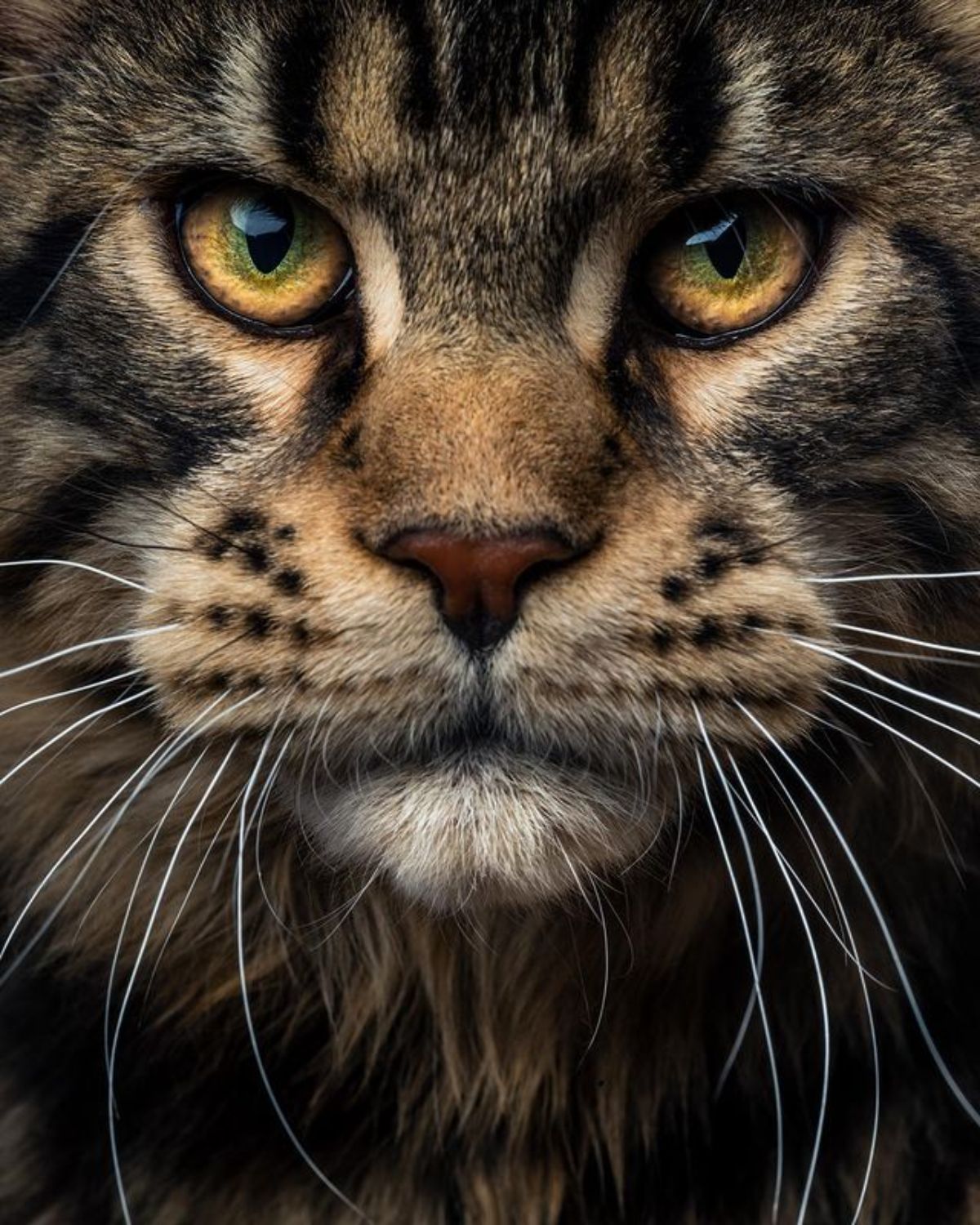 Watch out, mice! Iver looks hungry. Actually, this kitty prefers getting treats and lovingly prepared meals from his human companions.
Iver's eyes are so intelligent. And his face is so human overall. Look at the shaggy fur under his chin. It's like a beard. As for those whiskers, they may not be human, but they're deliciously cute.
5. Leaena Ultraviolet
Oh no! Is this an annoyed kitty? Maybe she didn't feel like having her picture taken by an adoring human, but it's more likely just an intense expression.
Do you notice how human Leaena Ultraviolet's face is? Even a dog might find it a little intimidating! But like other Maine Coons, Leaena Ultraviolet is a big softie.
6. Richie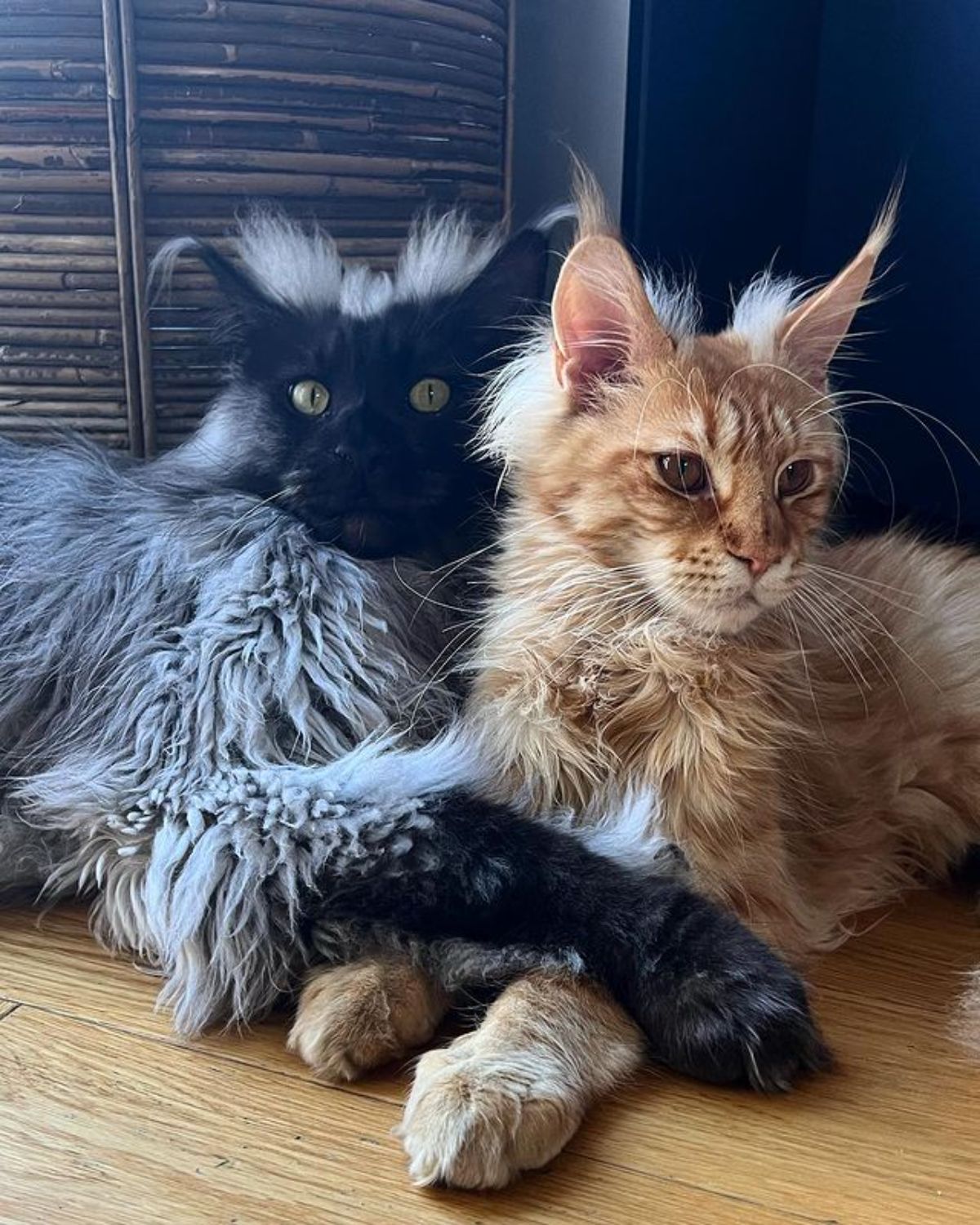 Trust us. You've never seen a Maine Coon quite like Richie. He's got a black layer on his thick arms and face, while the rest of his body is covered with shaggy white. And check out the tufts of white hair on top of his head!
Richie is hard to beat when it comes to Maine Coons with human faces. You might even be scared if you've never seen a cat like him. But there's no need. This strange feline is just like any other domestic feline.
7. Khan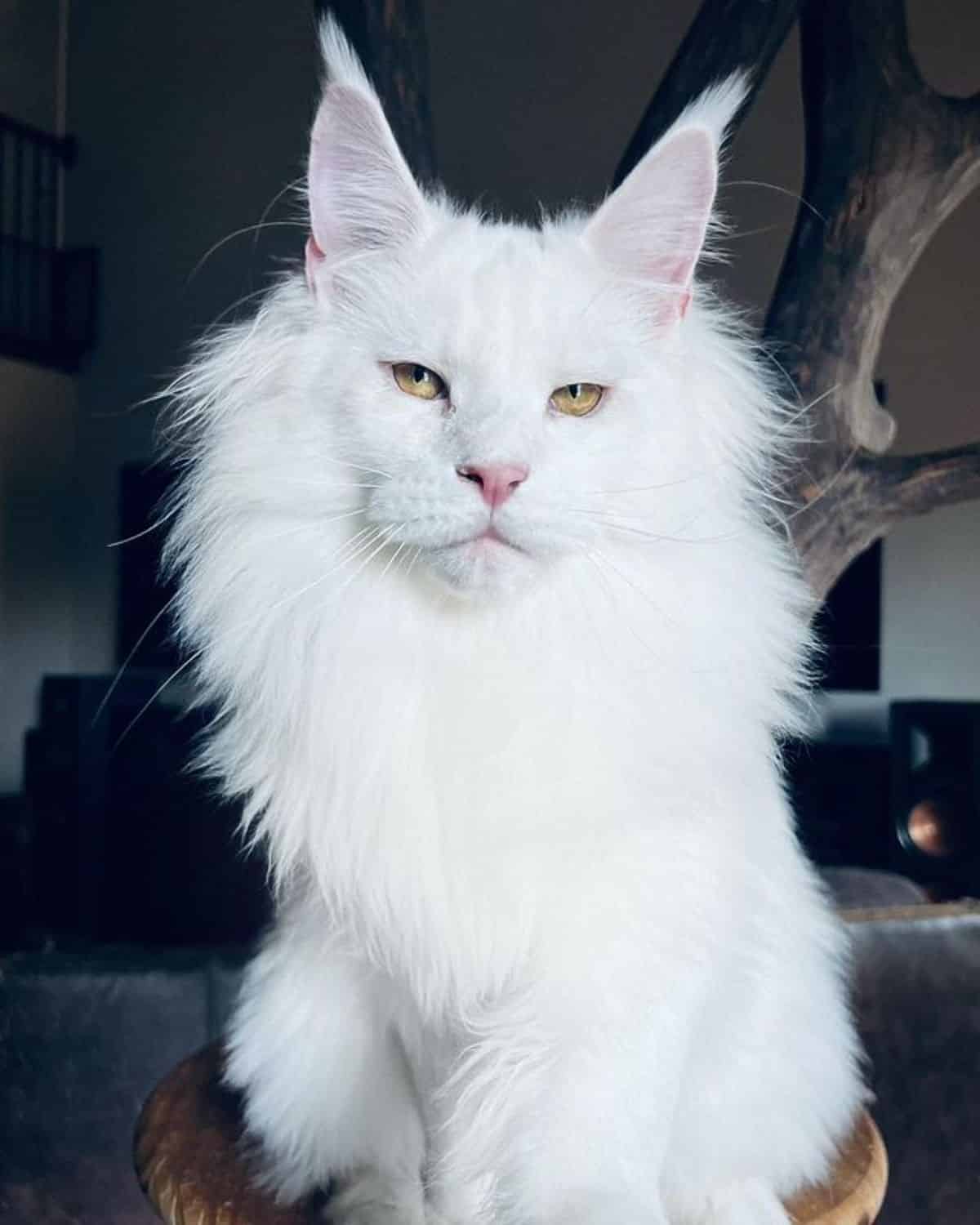 Just look at Khan's soft snow-white fur, complete with ornamental ruff! Those pointy ears with lynx tips are forest-worthy. A Maine Coon of gigantic proportions, this cat has an almost unnervingly human face. But like the other cats here, he's absolutely adorable.
Khan may look a little grumpy, but he's an affectionate feline. And he just adores posing for the camera! Can't you tell? His glowing amber eyes are just the icing on the cake.
8. Leon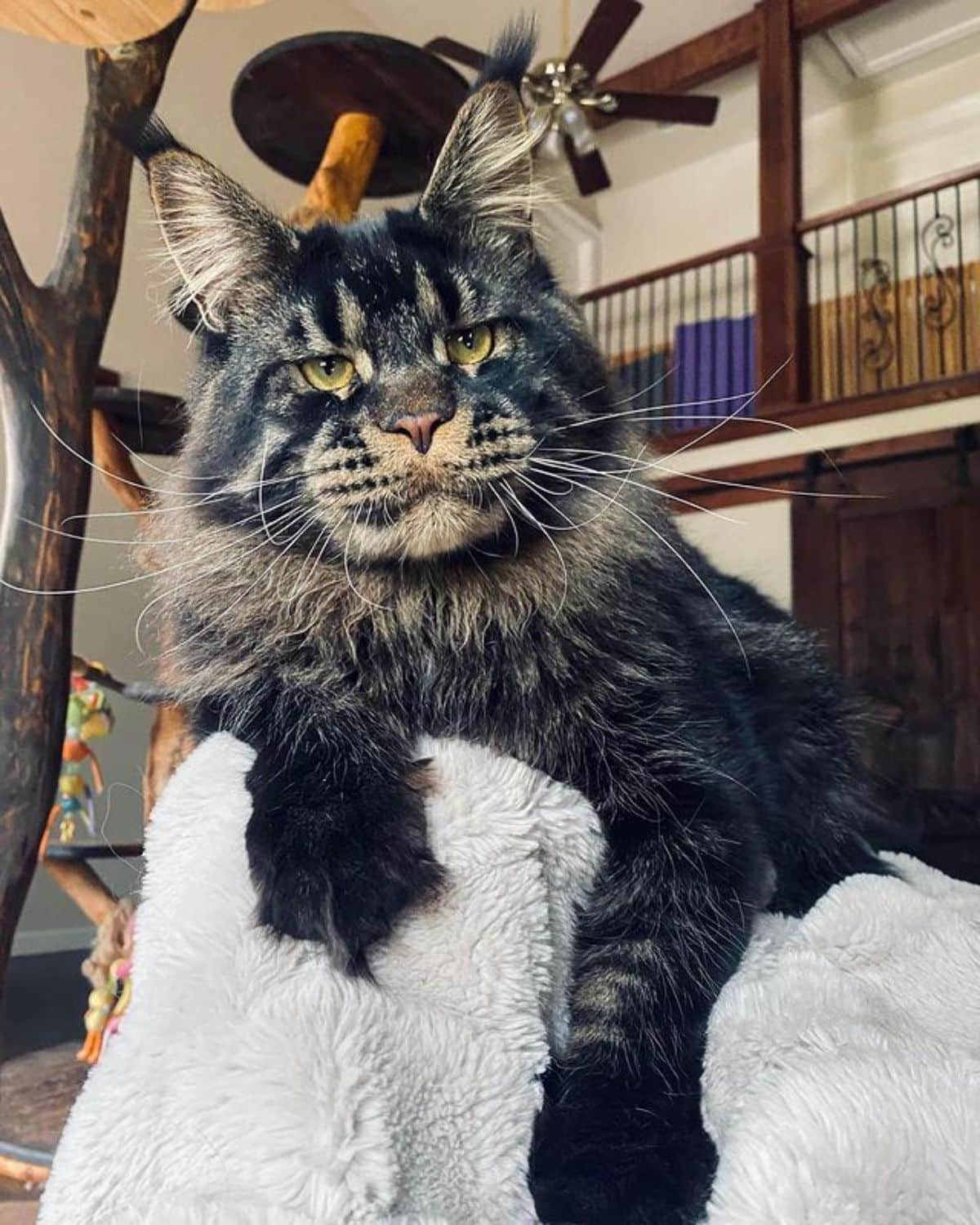 This is a face you'll never forget! Leon the Maine Coon has a chubby kisser adorned with wayward whiskers growing in all directions. The ears have black fluff tips and an abundance of white fluff inside.
There are lots of impressive things about Leon, but the most surprising is just how human he looks. What an expression! He looks like he wants to give us some words of wisdom. I wonder what he's thinking.
9. Jasper the Maine Coon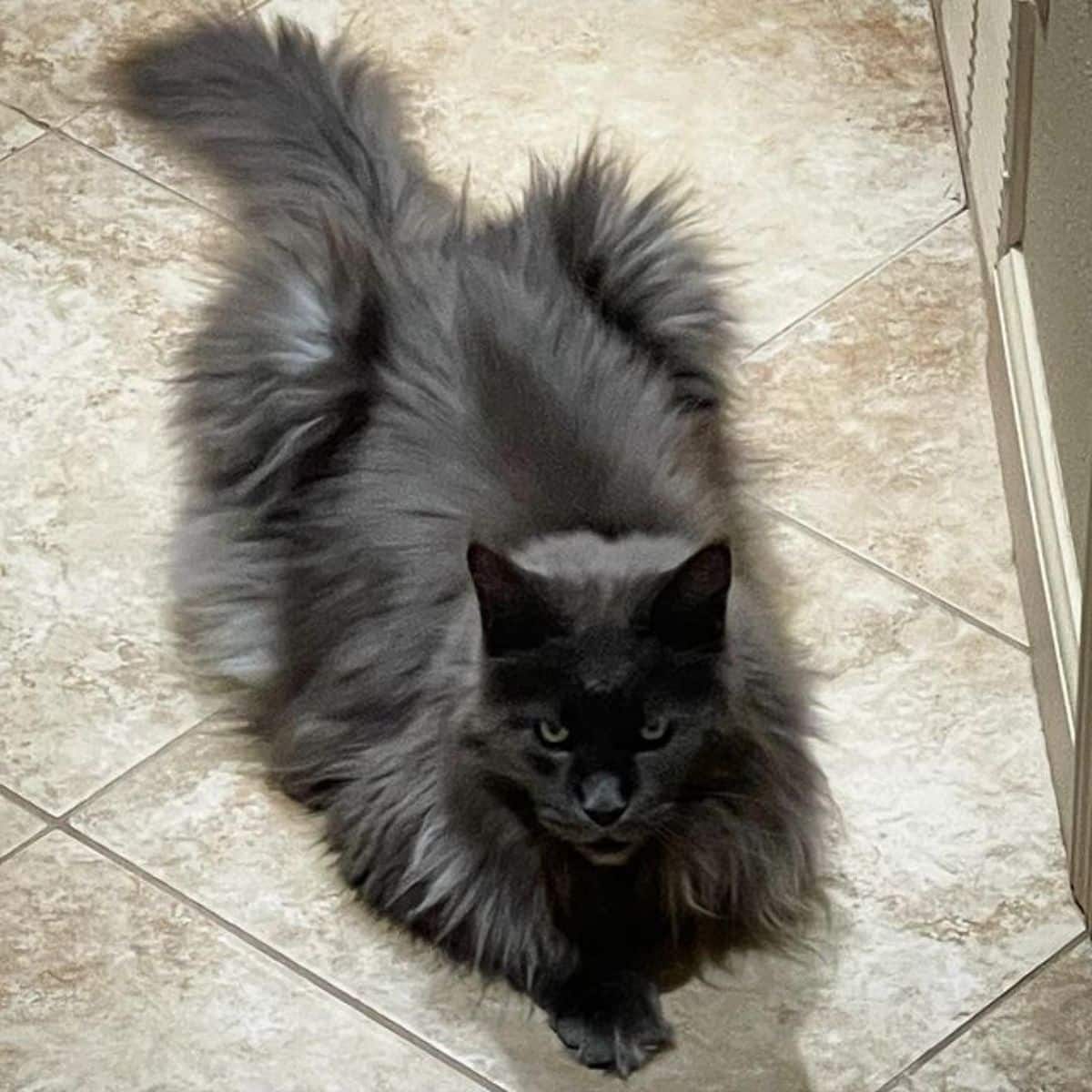 Wow! Just look at the size of this cat. Its long body is covered with a luxurious long-haired coat. Its deep gray color makes this magnificent feline look a little wolf-like. So does its intense face.
Actually, Jasper's face looks more like a human's than a wolf's. The intelligence just shines from his bright green eyes, alight with mischief. As well as spending plenty of time in the comfort of his owner's home, he also likes lounging on the patio furniture.
Final Thoughts
Isn't it amazing how these big Maine Coons have such human-like faces? No wonder they're Insta-famous!