The Maine Coon is one of the largest breeds of domestic cats in the world. It's a gorgeous feline with plenty of beautiful features, and one of those is the neck ruff. A Maine Coon's neck ruff gives many Maine Coons a lion-like look that we love.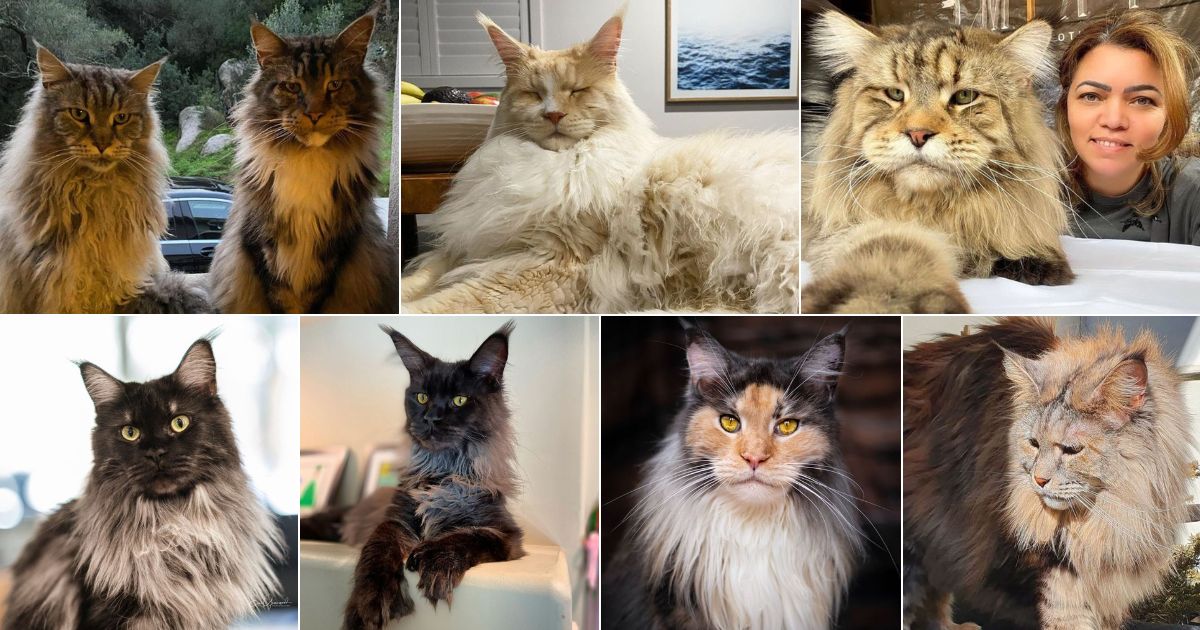 In this article, we'll see and admire 17 gorgeous Maine Coons with neck ruffs. Let's get started!
Jump to:
1. Mako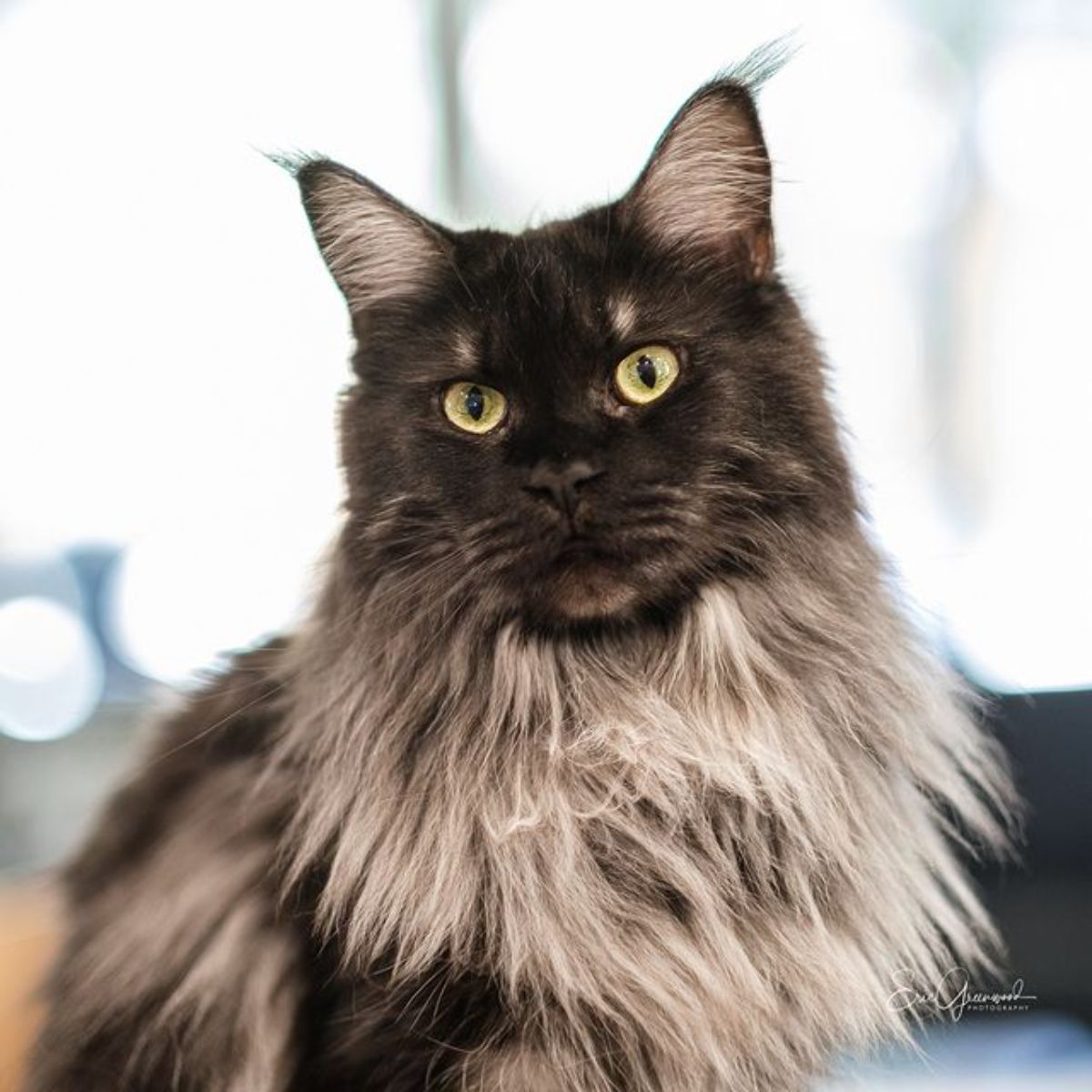 This beautiful young Maine Coon is called Mako, and there are signs she'll have an enormous ruff. It's already large and has an adorably wild, shaggy look. Mako loves to pose for pictures, and she's a great model. Mako's ruff features light-colored fur that contrasts nicely with the rest of her coloration.
2. Bentley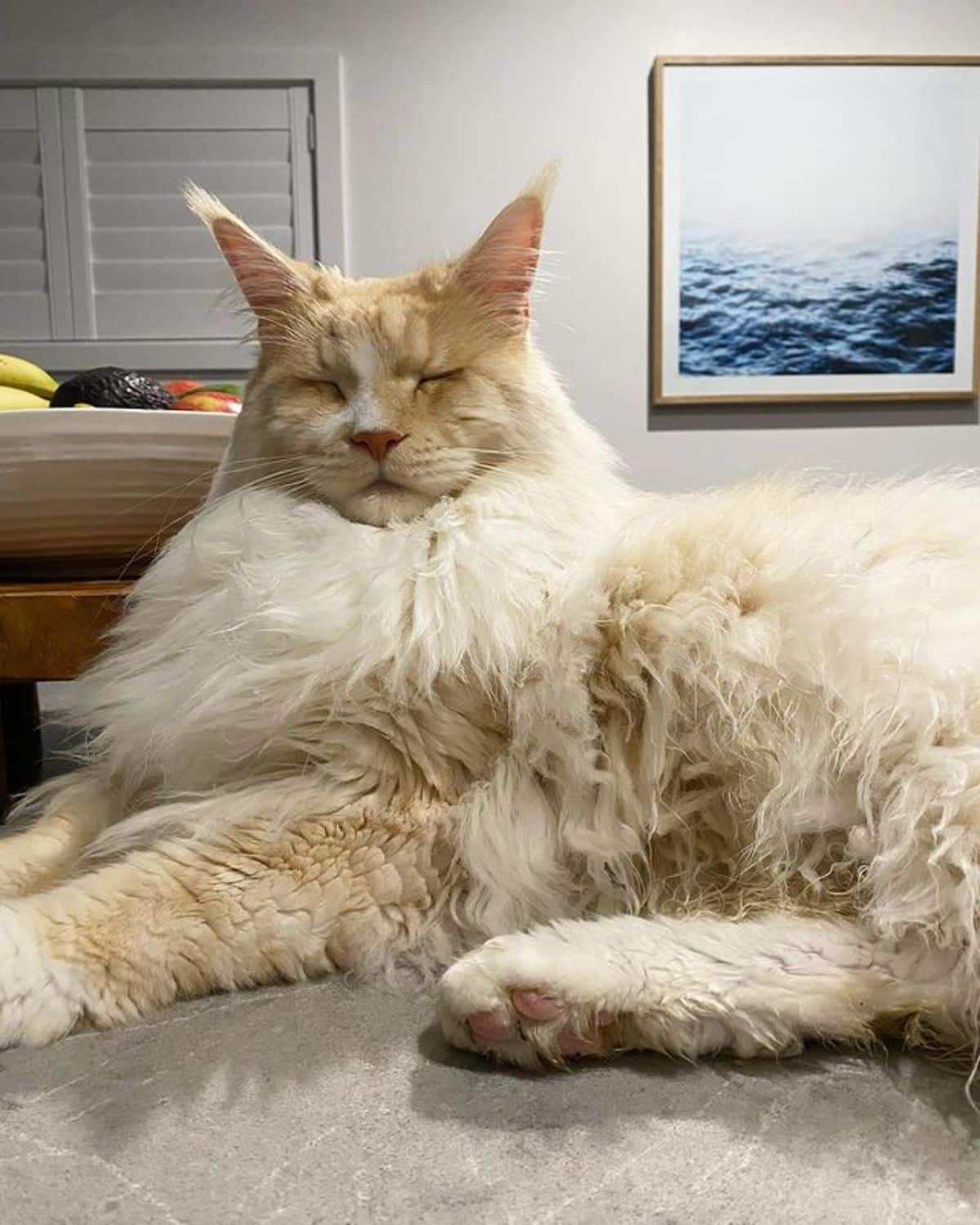 There are ruffs, and then there are ruffs. Bentley is calm and relaxed, feeling sure the whole world is admiring his furry glory. He's right! This neck ruff is so enormous that Bentley can hardly put his chin down! It has a lovely creamy white color that goes well with the rest of his coat. Bentley himself says that his "mane doubles as an excellent neck pillow."
3. Xartrux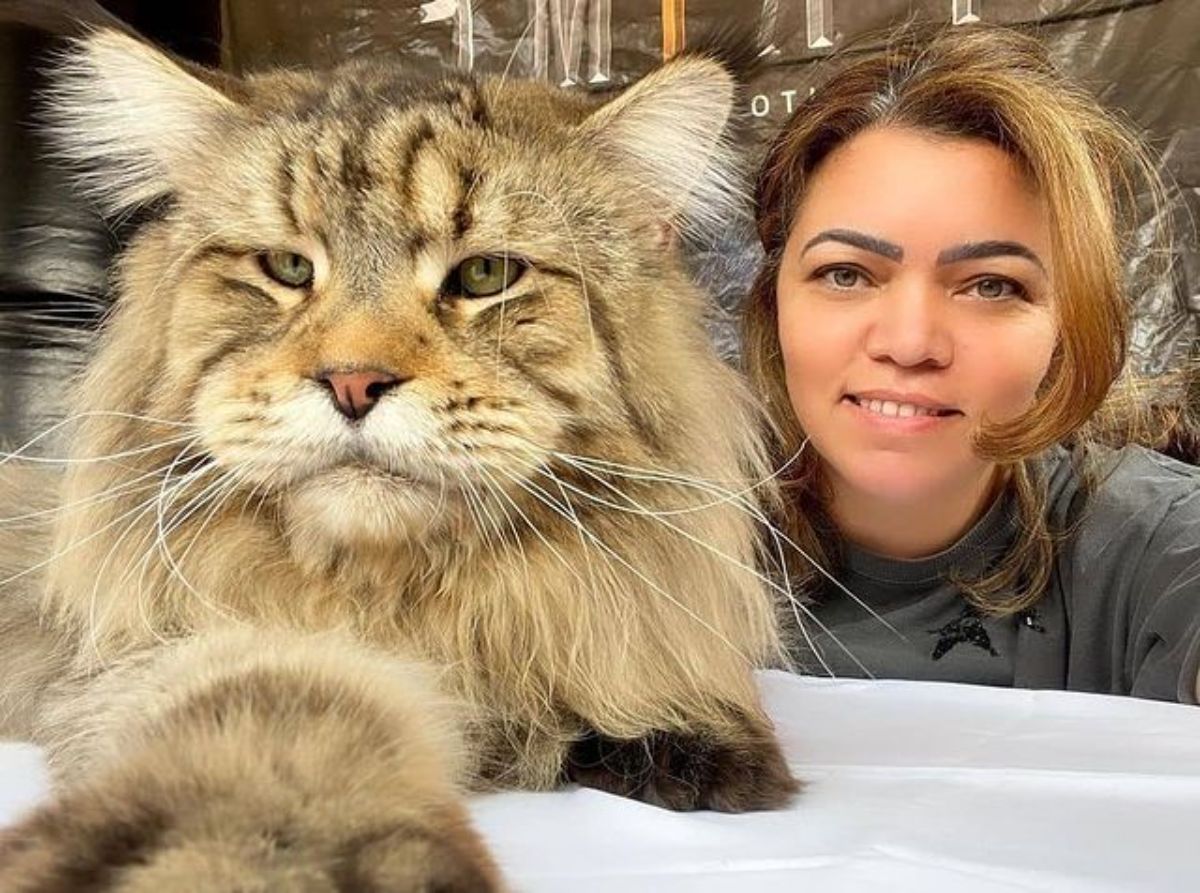 Xartrux has a slightly smaller neck ruff but is still impressive, and he makes up for it with a lion-like face. And don't forget his ear fluff. Xartrux knows how to strike a pose, regaling us with his paw-out stance. We adore his wayward whiskers, growing in different directions. It's all part of the Maine Coon vibe.
4. Seven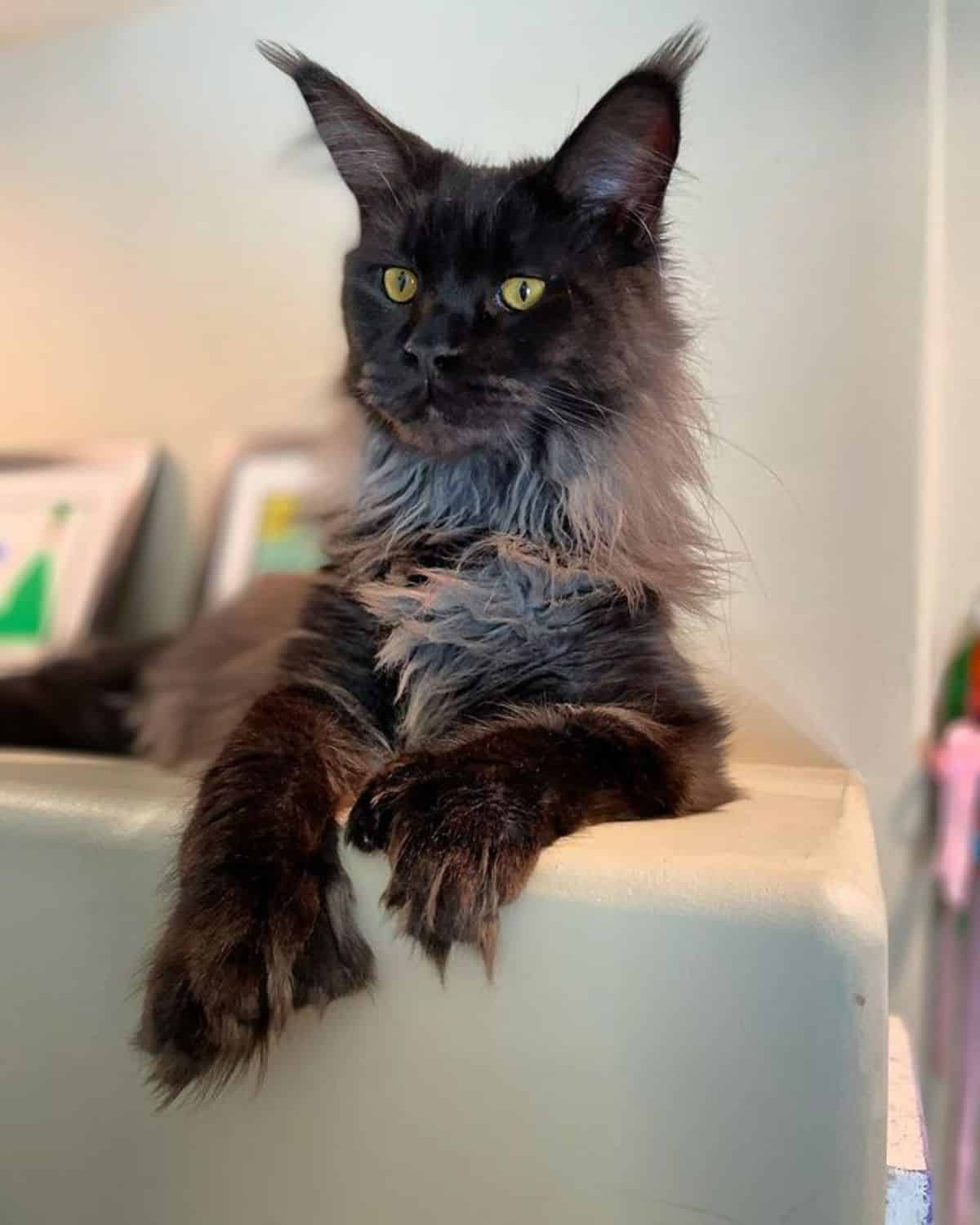 This kitty has the unique trait of polydactyl paws. This means she has extra toes. She also has a lovely neck ruff, and it's a light gray color that contrasts beautifully with the rest of this cat's dark coat. Top everything off with the kitty's bat-like ears, and you've got a full package of adorableness.
5. Penelope Ruffycat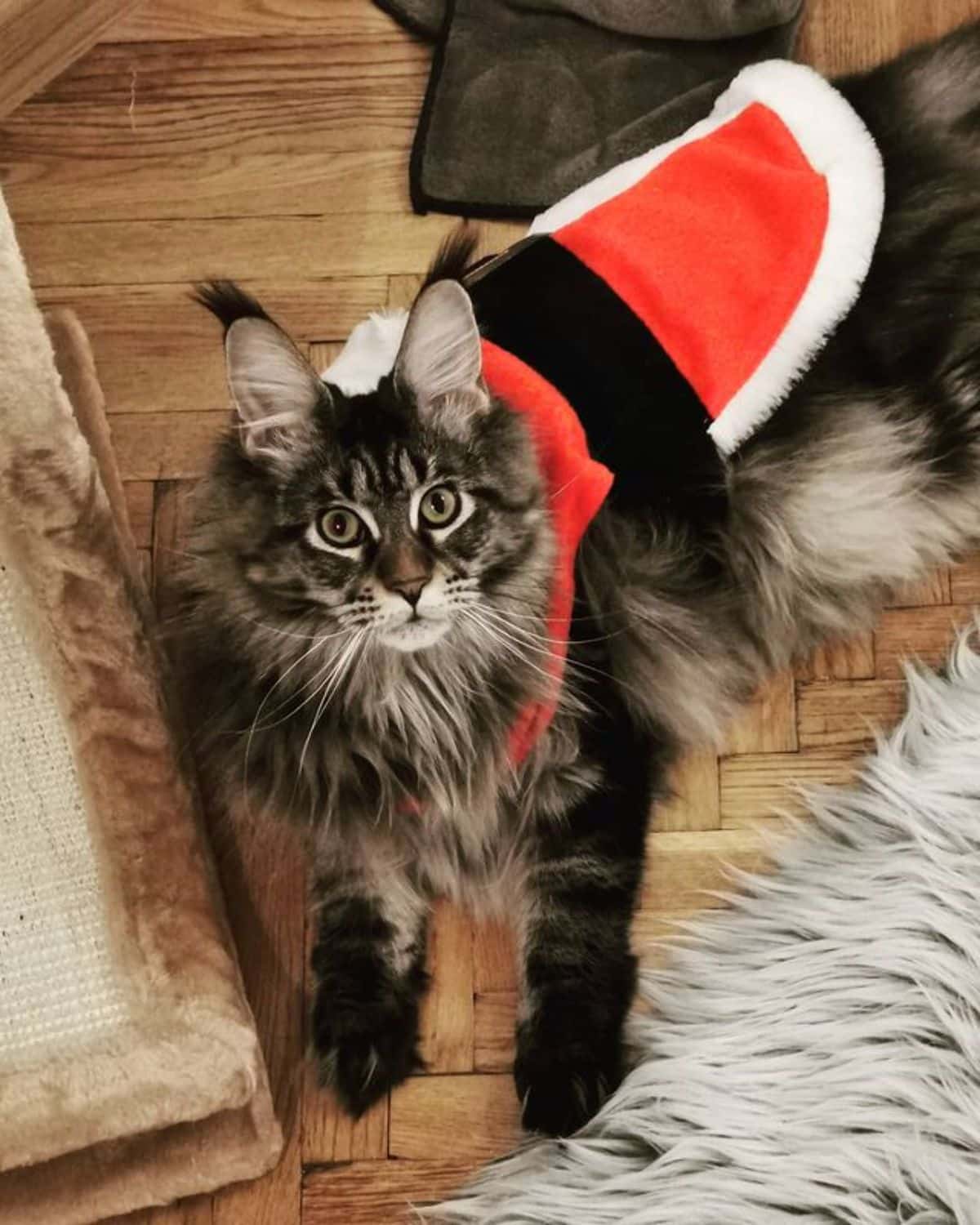 This Maine Coon is clearly a young cat, as she's quite small. Her name is Penelope, Peni for short. She loves celebrating the holidays with her humans, hence her Santa cape. Wonder if there is a Christmas tree nearby? We all know how much cats love those! Peni has a small but already more than noticeable neck ruff. By the time she's an adult, it just might be glorious.
6. Meliodas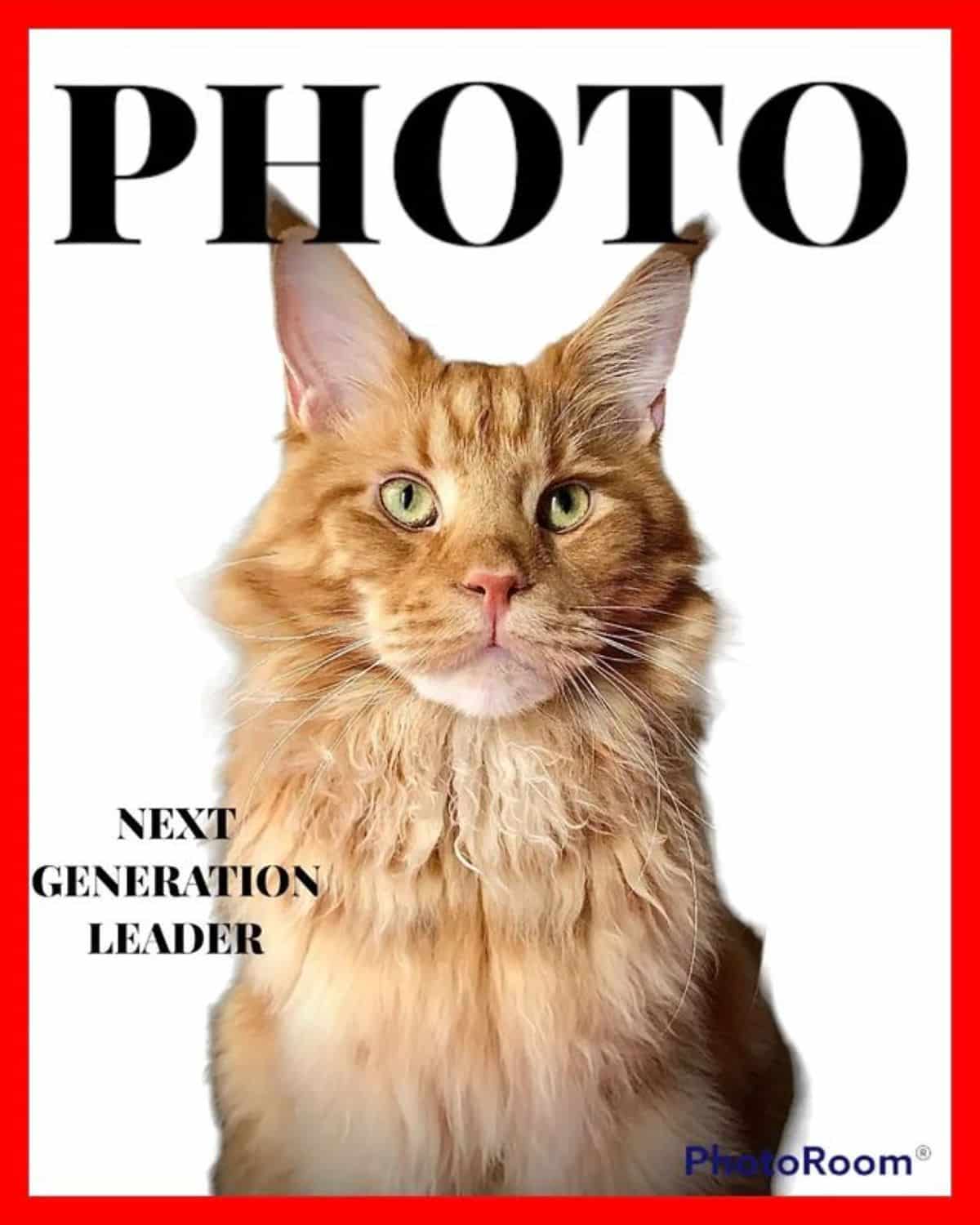 Meliodas the Maine Coon has an admirable ruff. It's so wonderful that she's made the front cover of a magazine! She's praised as a "next-generation leader." This kitty is certainly a leader in the kitty neck ruff community. She has great Maine Coon ears too, large and triangular. Meliodas's human admires her, too.
7. Junior Orange Maine Coon with Lovely Ruff Snuggled in Cat Bed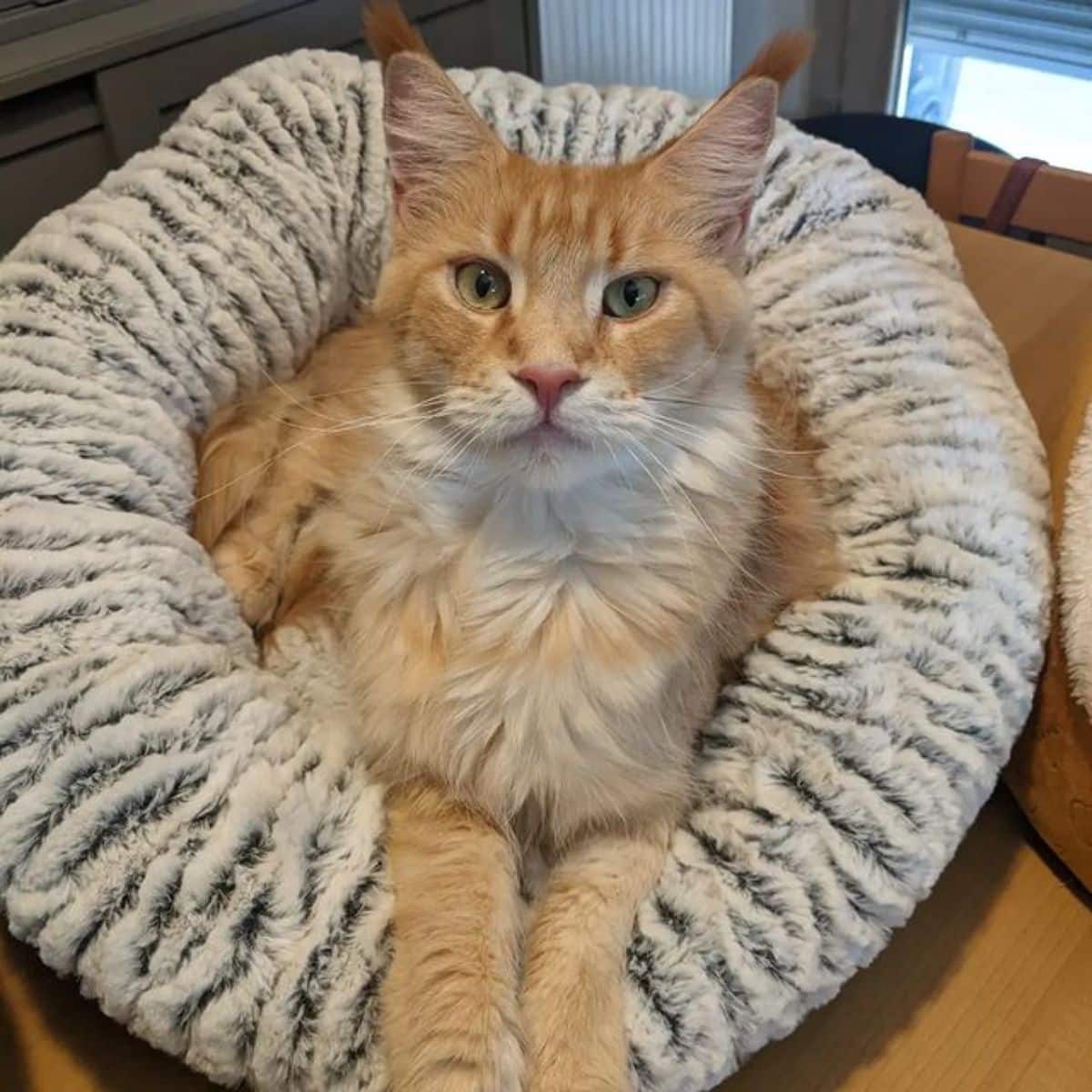 This orange Maine Coon still has a lot of growing to do. He is snuggled down in a cat bed that is perfect for his size, but we think his humans will have to upsize that soon. An affectionate cat, this Maine Coon has his legs gracefully draped over the edge of the bed. He is looking at his human, probably hoping for some treats (or maybe a little catnip).
8. Lion-Like Maine Coon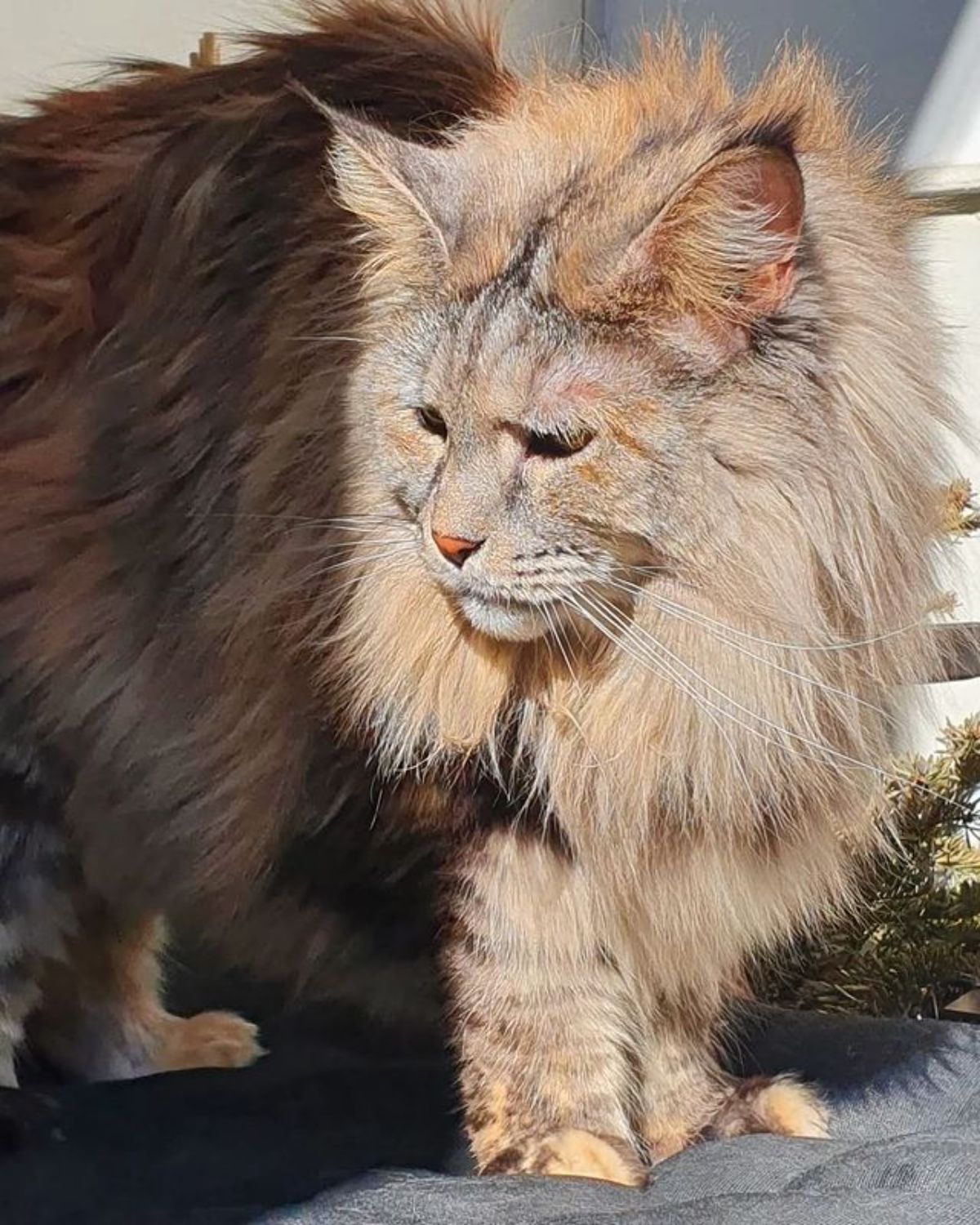 Yes, many Maine Coons look a little lion-like, but this one surpasses the rest. With a flowing and majestic ruff that is surprisingly long, this cat is something you have to see to believe. This majestic feline looks like he's deep in thought, possibly contemplating when his human will give him a few tasty sardines. And did we mention his whiskers? Those should be in the record books.
9. Katze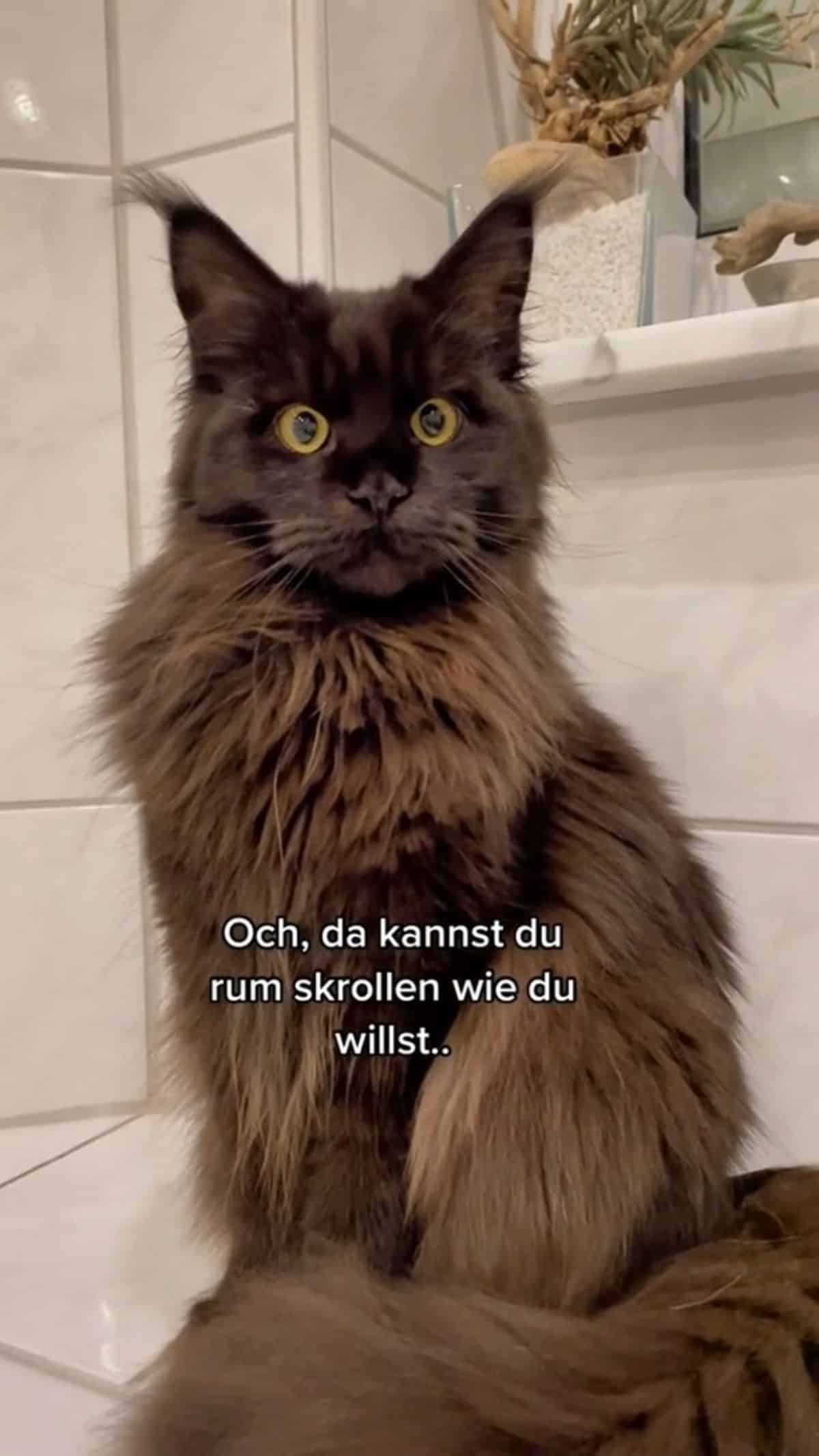 Maybe this Maine Coon just wanted some private time in the bathroom, but he looks pretty annoyed at being disturbed. His neck ruff is thick and shaggy, and we love his almost bat-like face and ears. Conscious of his beautiful tail, he makes sure it fits in the picture. This Maine Coon looks pretty young, so he'll probably get even bigger.
10. Lausa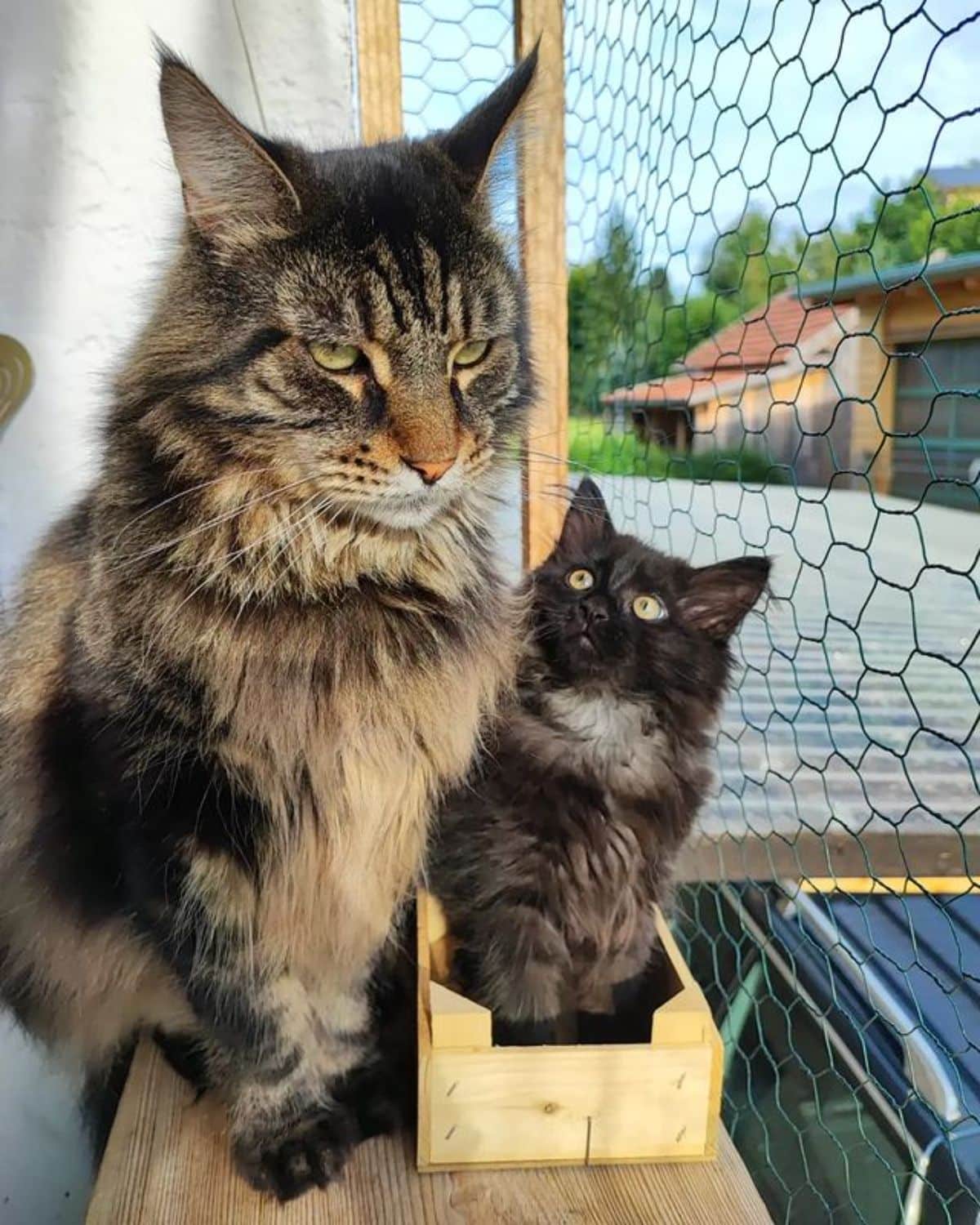 This big Maine Coon is a big softie! He's sitting with a kitten friend who is looking up at him in admiration. This cat's neck ruff extends all the way down to his belly. Cat and kitten are sitting together in what appears to be a catio, enjoying the fresh air. We bet these two will be great friends for life.
11. Fluffy Maine Coon Falling Asleep on the Job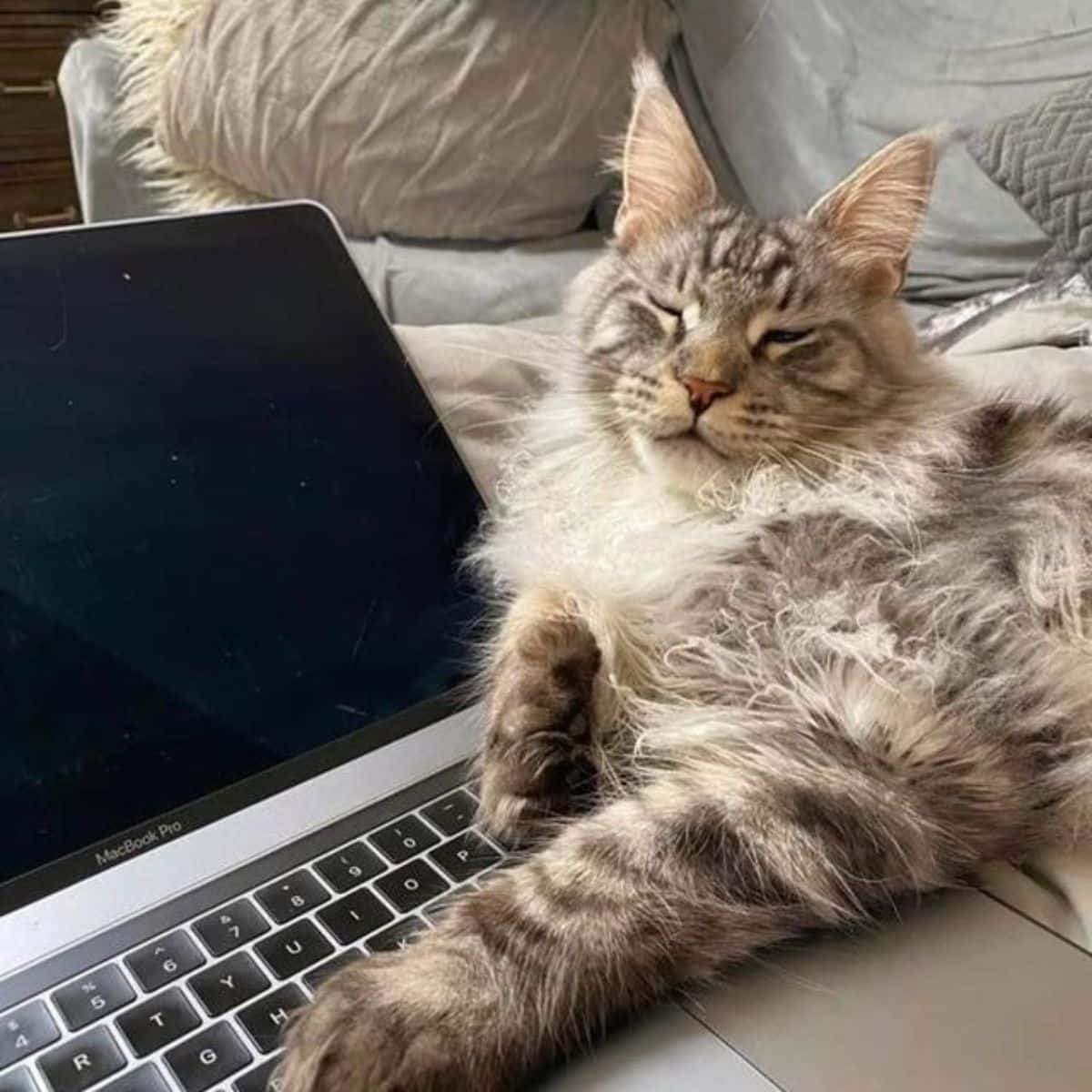 This Maine Coon fluffball has a glorious white neck ruff that is resting on a comfortable bed and laptop. This kitty has obviously been hard at work and is taking a hard-earned break. No taking away that computer with a Maine Coon holding it. Better go find another device to use instead!
12. White Maine Coon Giant So Big He's Hard To Hold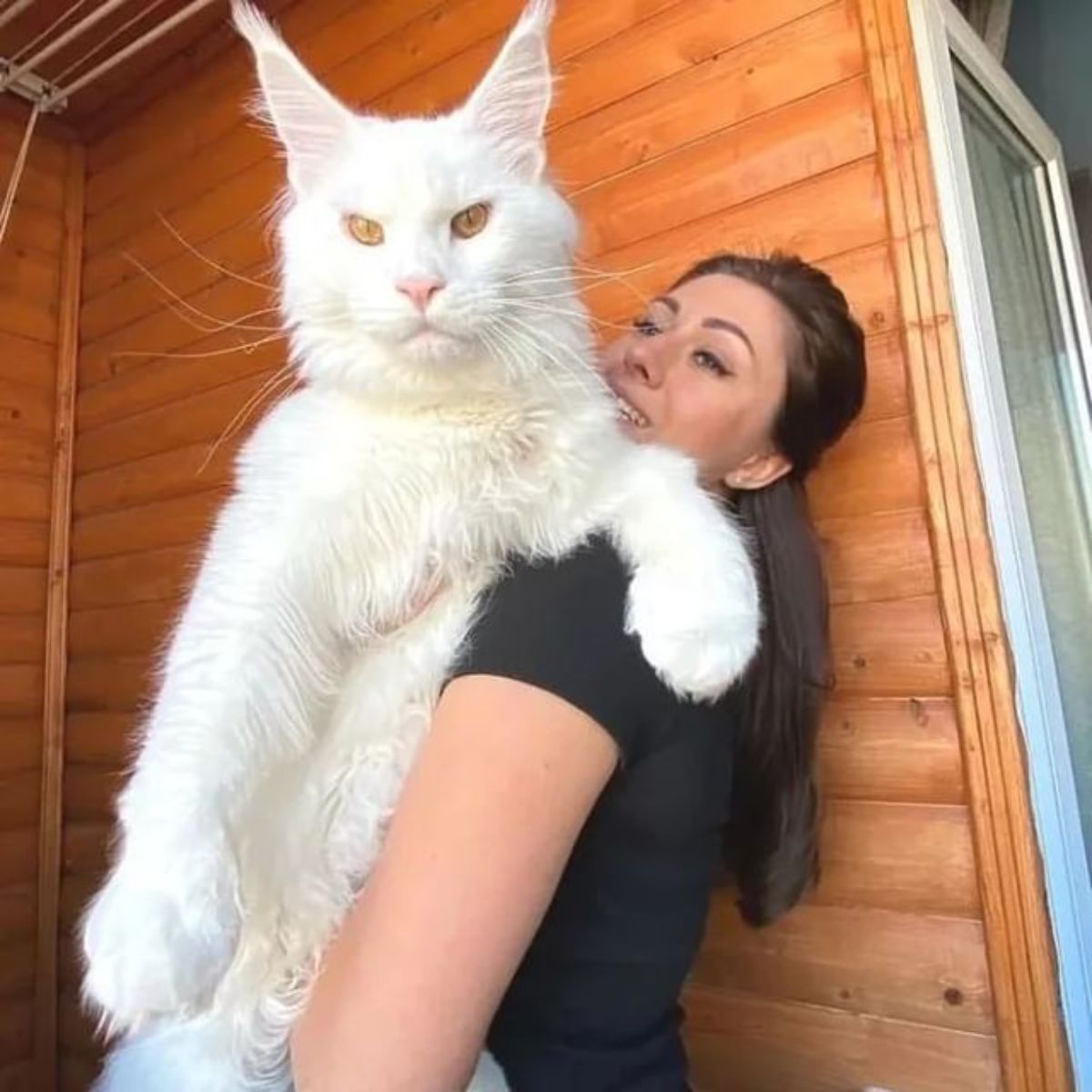 This is one serious Maine Coon. Have you ever seen such a big kitty? The human is having a hard time holding this cat. Wonder how much he weighs, maybe 30 pounds? Along with an incredibly long body, this feline also boasts a shaggy neck ruff.
13. Fig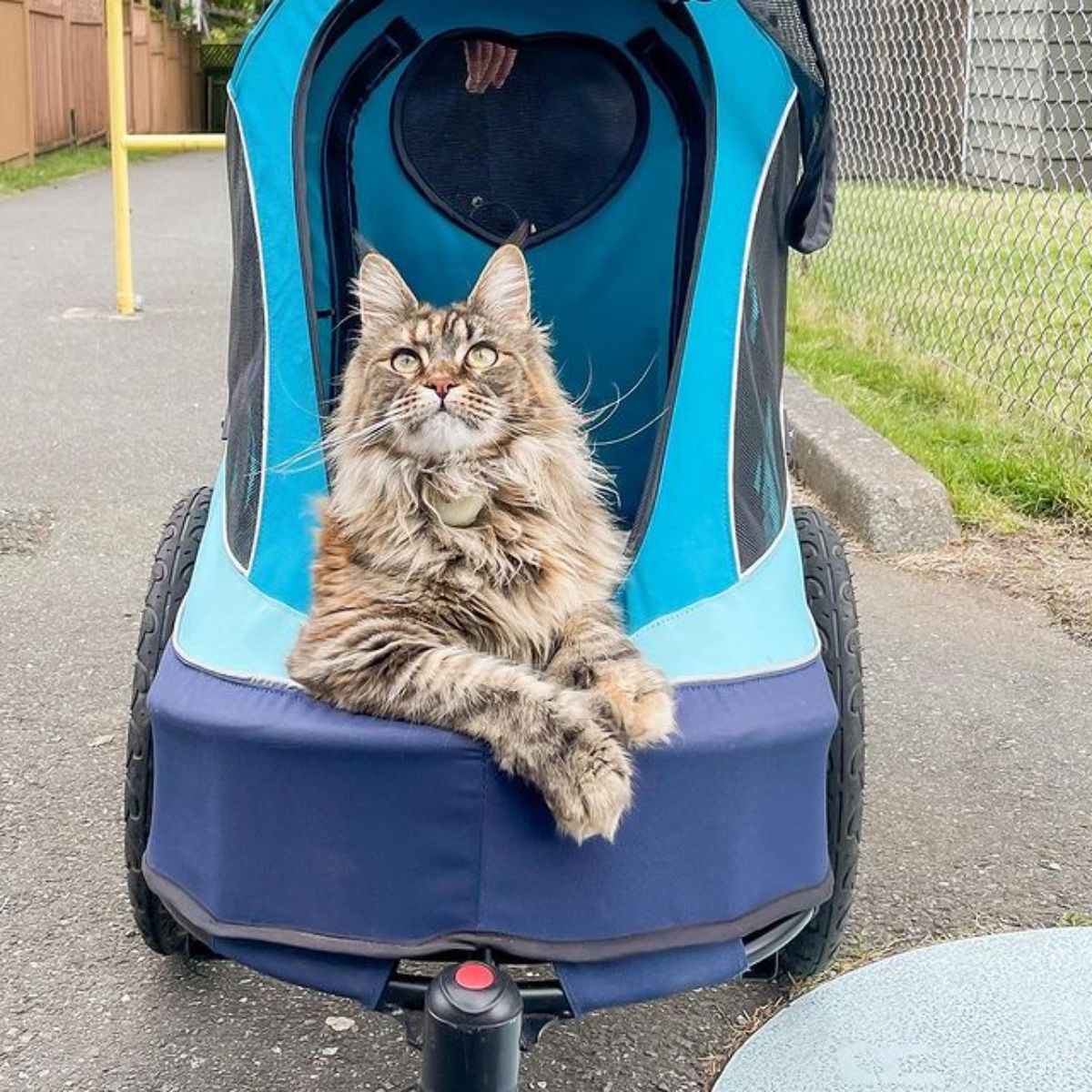 Fig; the Maine Coon loves going out on adventures with his human! Apparently, they're going to brunch, one of this cat's favorite destinations. As Fig loves up with love at his owner, we get to admire his thick neck ruff. This kitty should be a model!
14. Maine Coon Lounging on a Sectional, Showing Off His Glorious Coat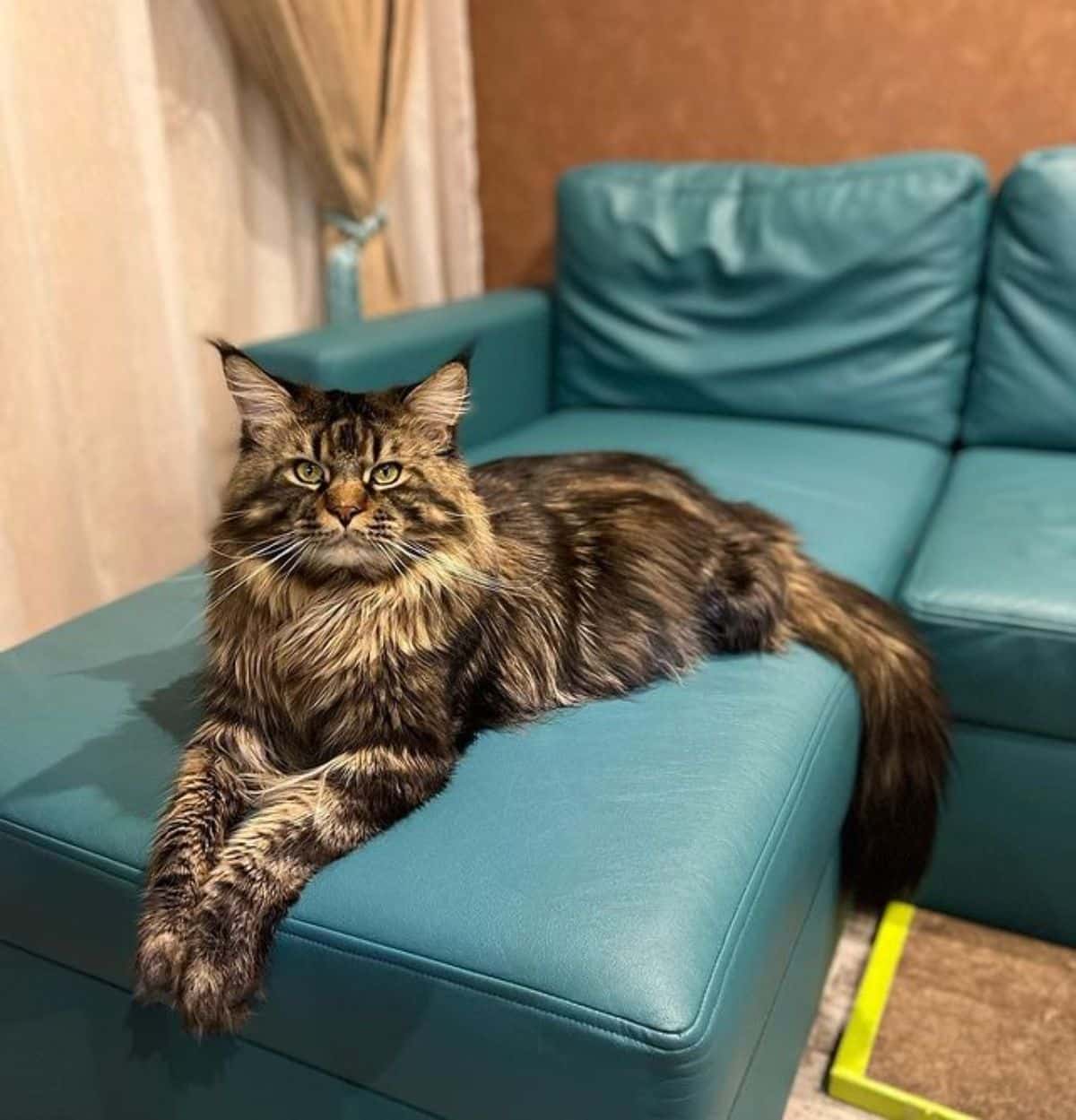 This cat knows how to pose. Of course, he believes that the human has bought this furniture for him, and he is quite right! If anyone else wants to sit there, they'll have to wait. This Maine Coon has an admirable neck ruff and beautiful green eyes.
15. Furry Maine Coon With Long Neck Ruff Exploring a Winter Wonderland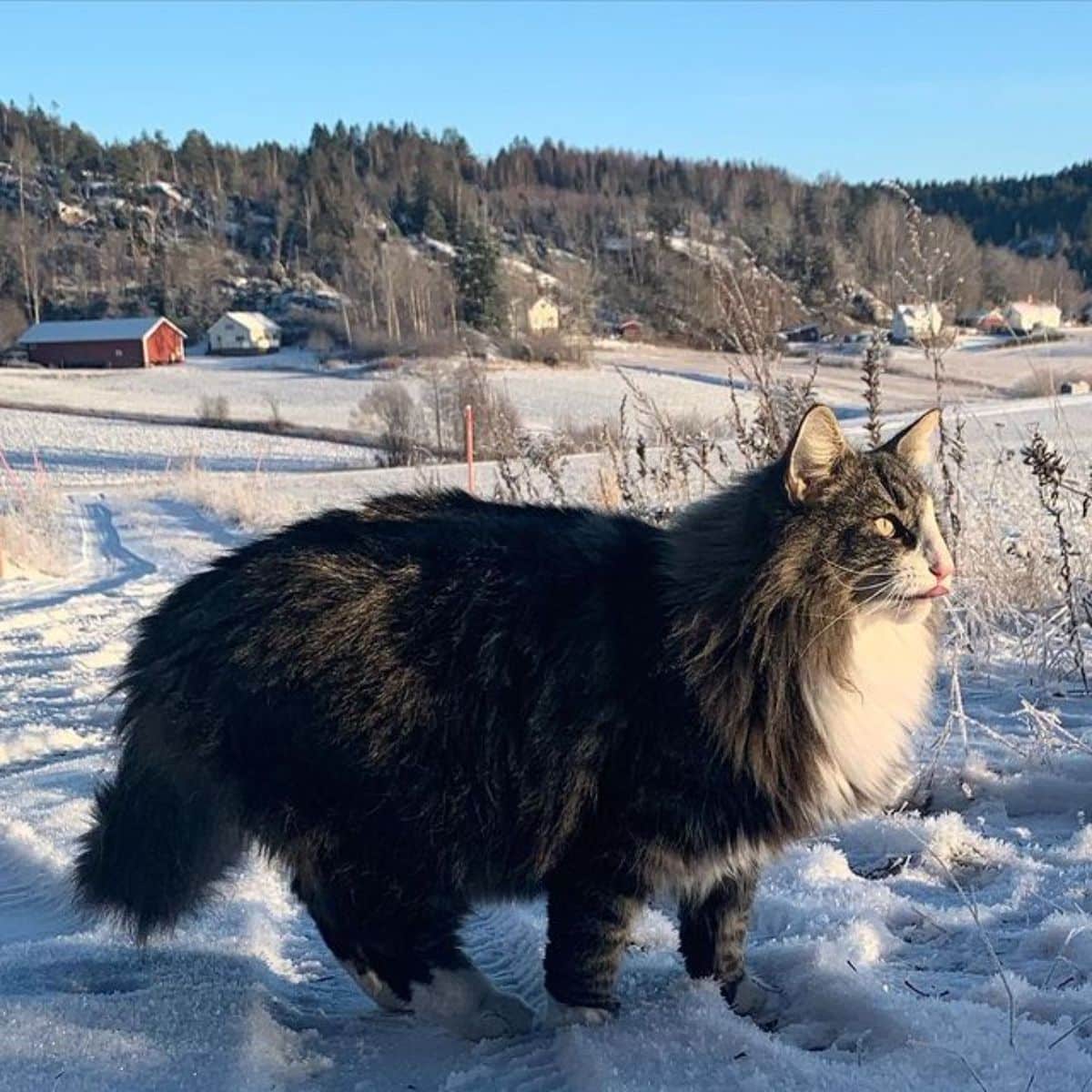 Living in Sweden with his humans, this Maine Coon loves the snow. As you can see, he enjoys tasting it. With such a thick and luxurious coat, he's well-equipped to deal with frosty weather. We love how this cat has a white neck ruff contrasting with his dark gray tabby coat.
16. Two Neck Ruffs Are Better Than One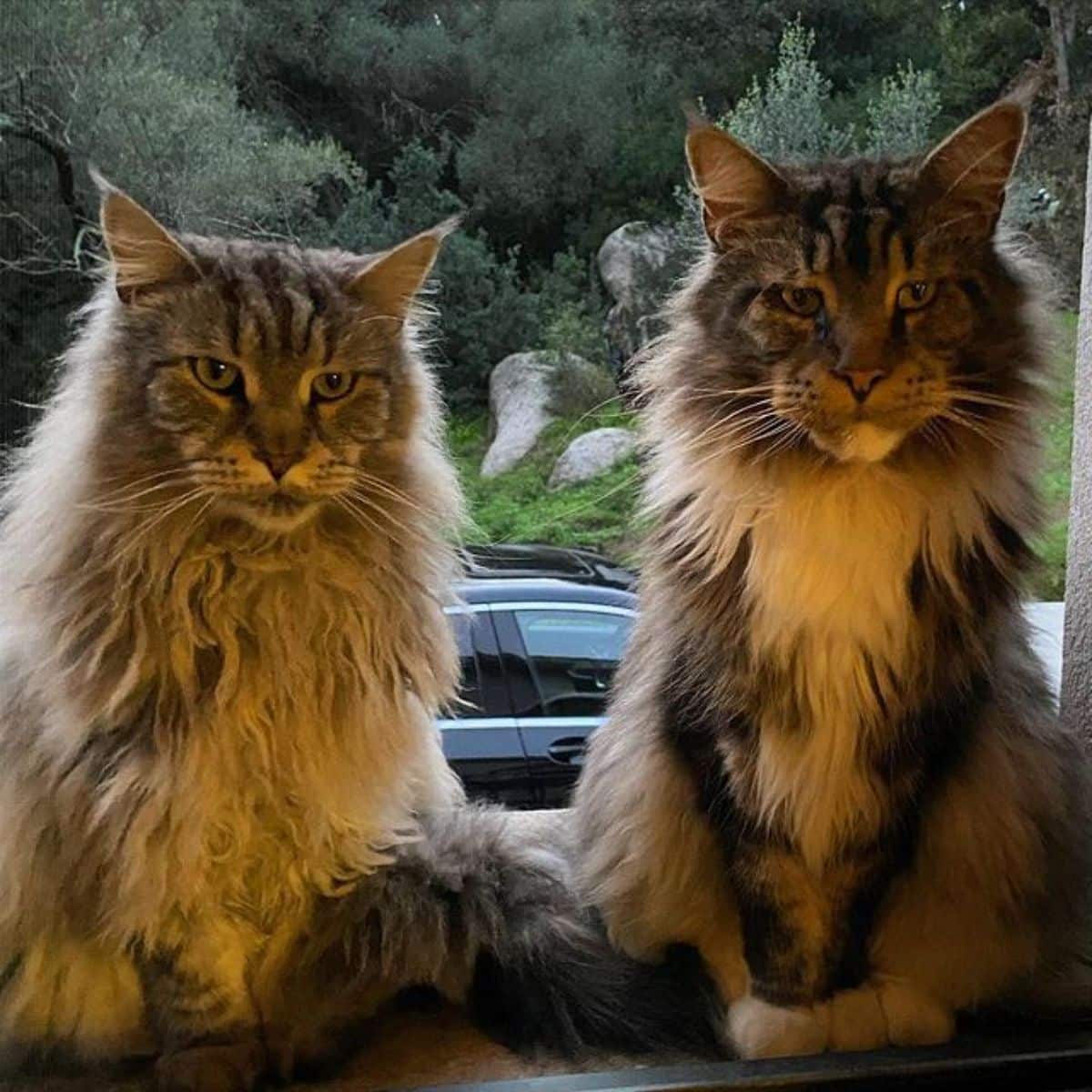 Here we see a father and son duo, Ninou de Prince and Opi. Both have seriously impressive neck ruffs, as we can see as they pose at the window, like father, like son. One of them has more of a ragged ruff, though, while the other's ruff is a bit smoother. Both are equally beautiful.
17. Calla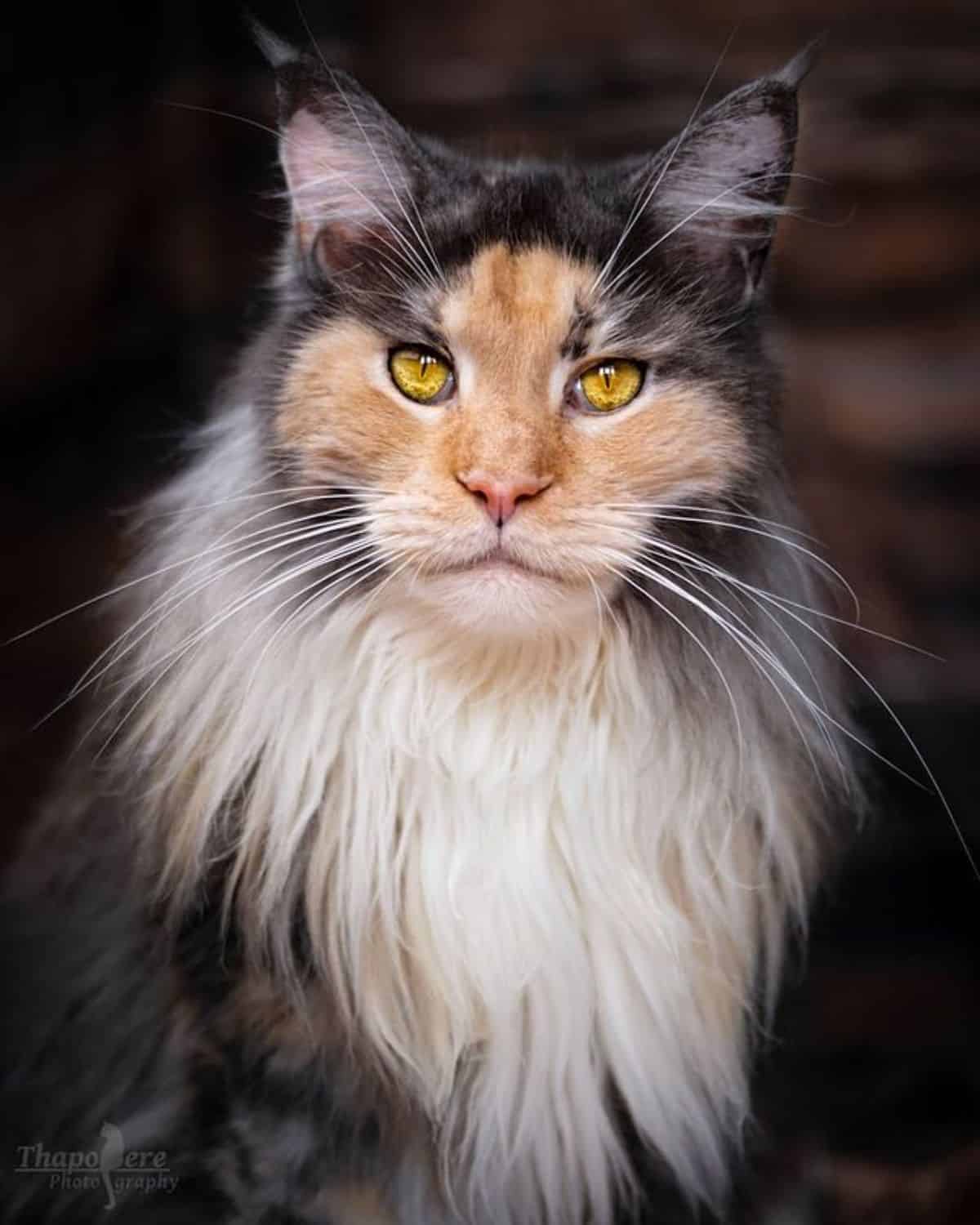 Calla the Maine Coon is one of a kind. Her facial markings are something we've never seen before. They're a bit like a tortoiseshell, with orange, white, and black. We love the black-rimmed yellow eyes, too. Like most other Maine Coons, this specimen's beauty is enhanced by long, bristling whiskers.
Do All Maine Coons Have a Ruff?
A Maine Coon ruff is an area of long fur that grows under and around the neck as well as on the chest. Male Maine Coons are larger than females and may be more likely to have a bigger ruff.
Your Maine Coon may not grow a full ruff, but there will usually be at least a small one. Most Maine Coons have a ruff (whether small or large) at the front under their neck that starts at the bottom of the ears.
Final Thoughts
So, what do you think of our list of gorgeous Maine Coon cats with neck ruffs? Aren't they gorgeous? There are a lot of lovely cat breeds in the world, but it's hard to compete with the majestic Maine Coon.