Maine Coons are America's second-favorite cat, and it's no surprise. These cats might tower over their cat cousins, but they are gentle giants, beloved for their dynamic personalities and gorgeous coats.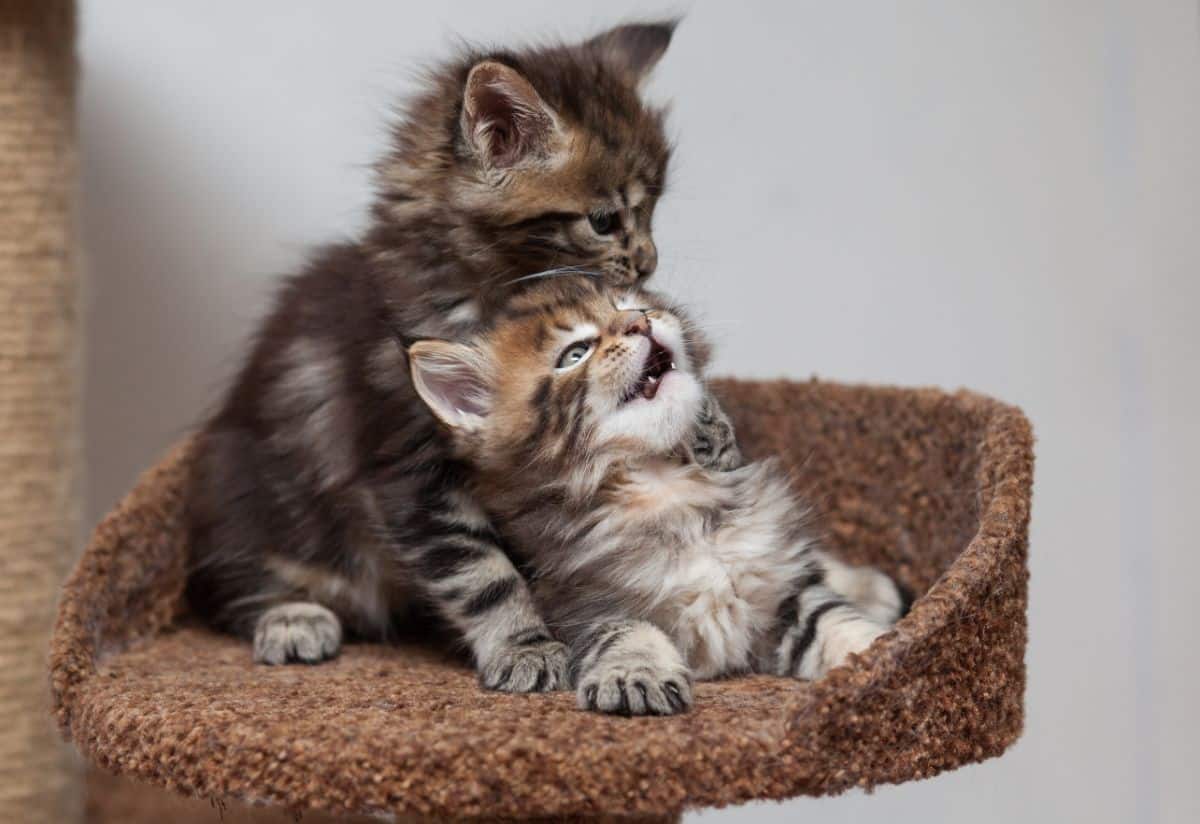 Maine Coons start small, but they epitomize feline glow-ups. Starting as little balls of fluff and becoming regal, striking felines, these adorable kittens have some amazing transformations.
Jump to: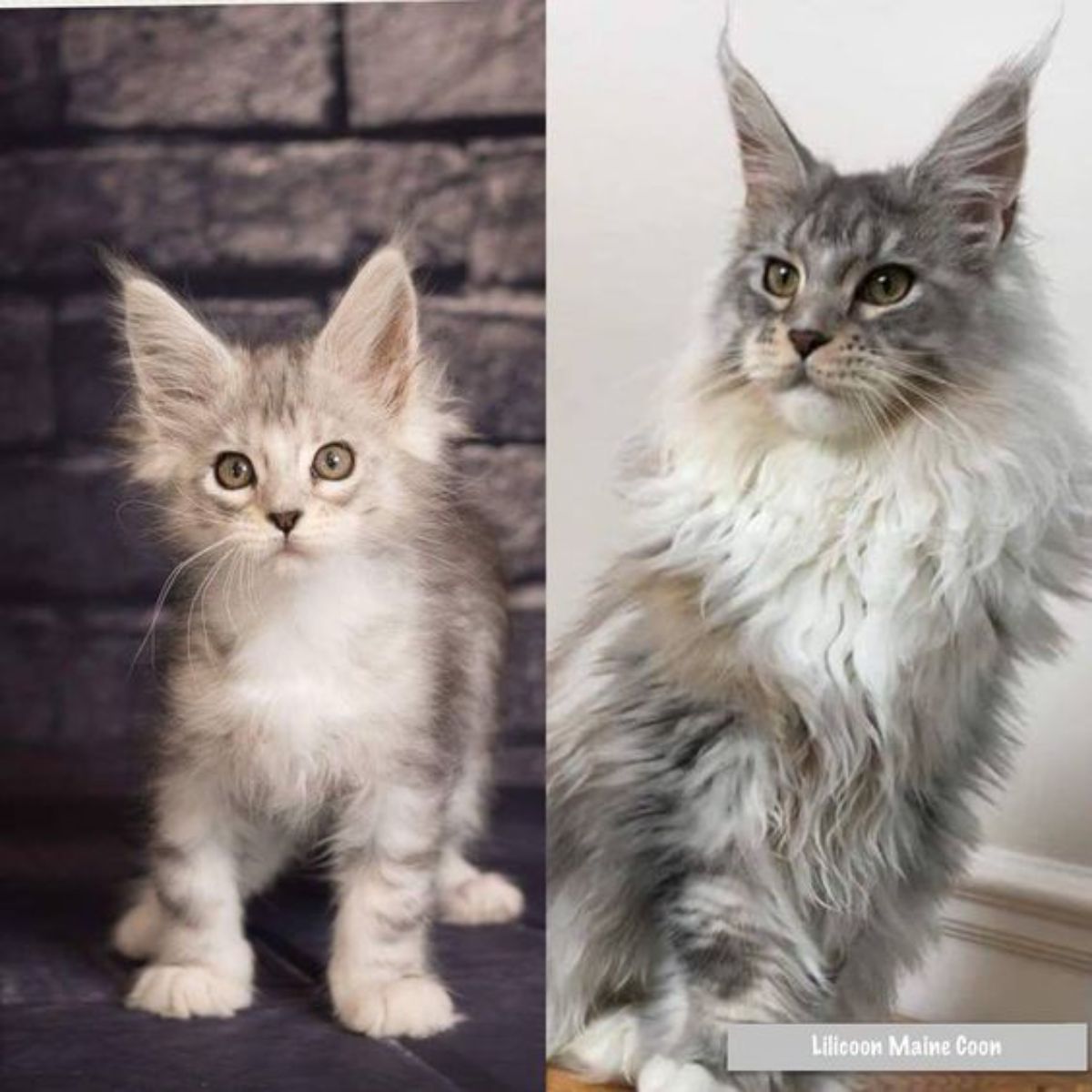 Maine Coons are known for their meteoric growth. One of the only things that indicate you've got a Maine Coon on your hands is the oversized feet and ears during their kitten years.
This Maine Coon has gone from puny to princely, and those ears have reached astonishing heights.
Some things never change. In this case, it's grumpiness. And those eyebrows? Definitely on point. Maine Coons come in many colors and patterns, and their patterns and fur just get more fabulous with age.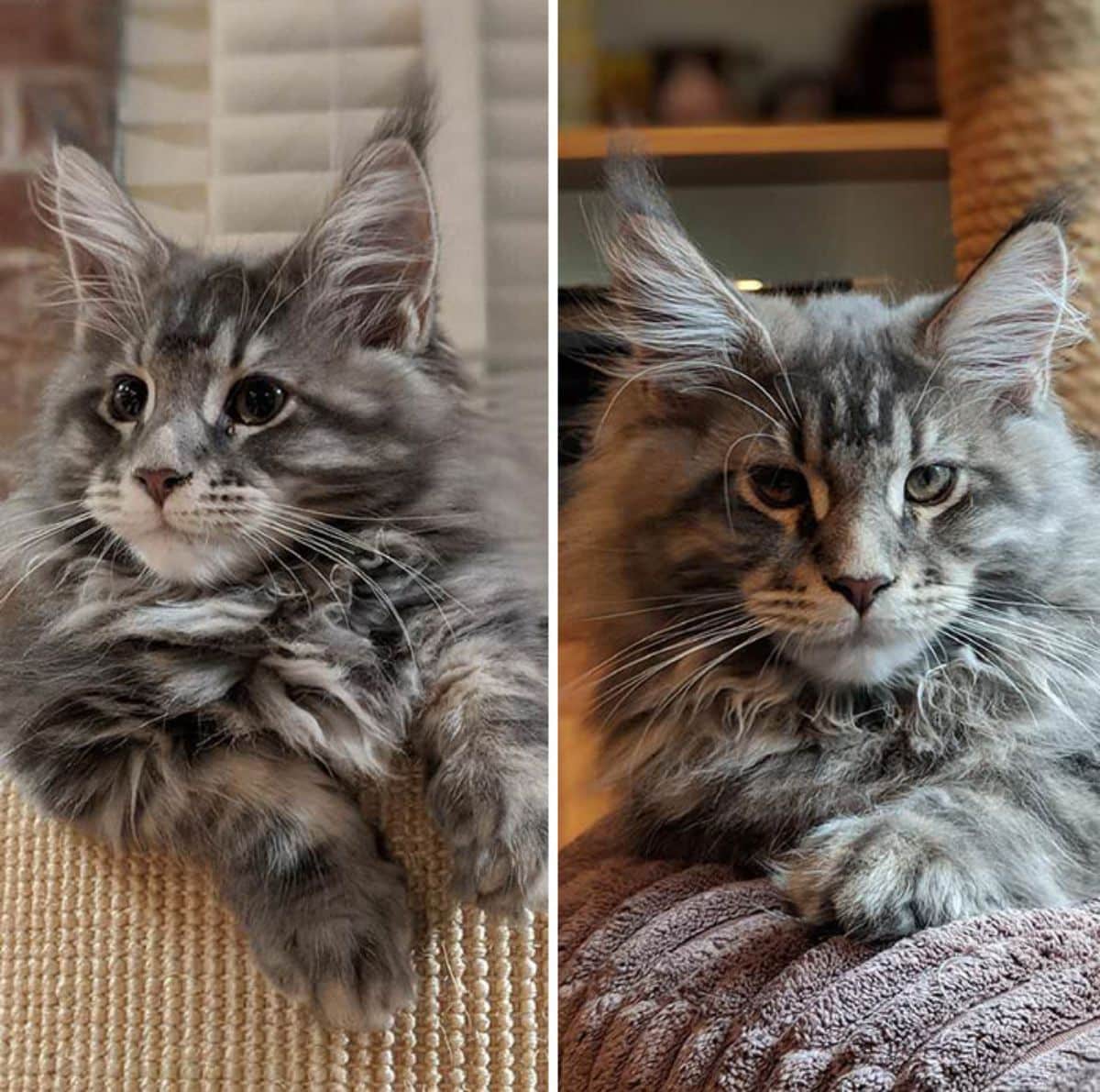 With Maine Coon kittens, there's no such thing as blunder years. These cats are perfect for people looking for years of companionship and beauty. This little guy maintained his kitten face despite the growth.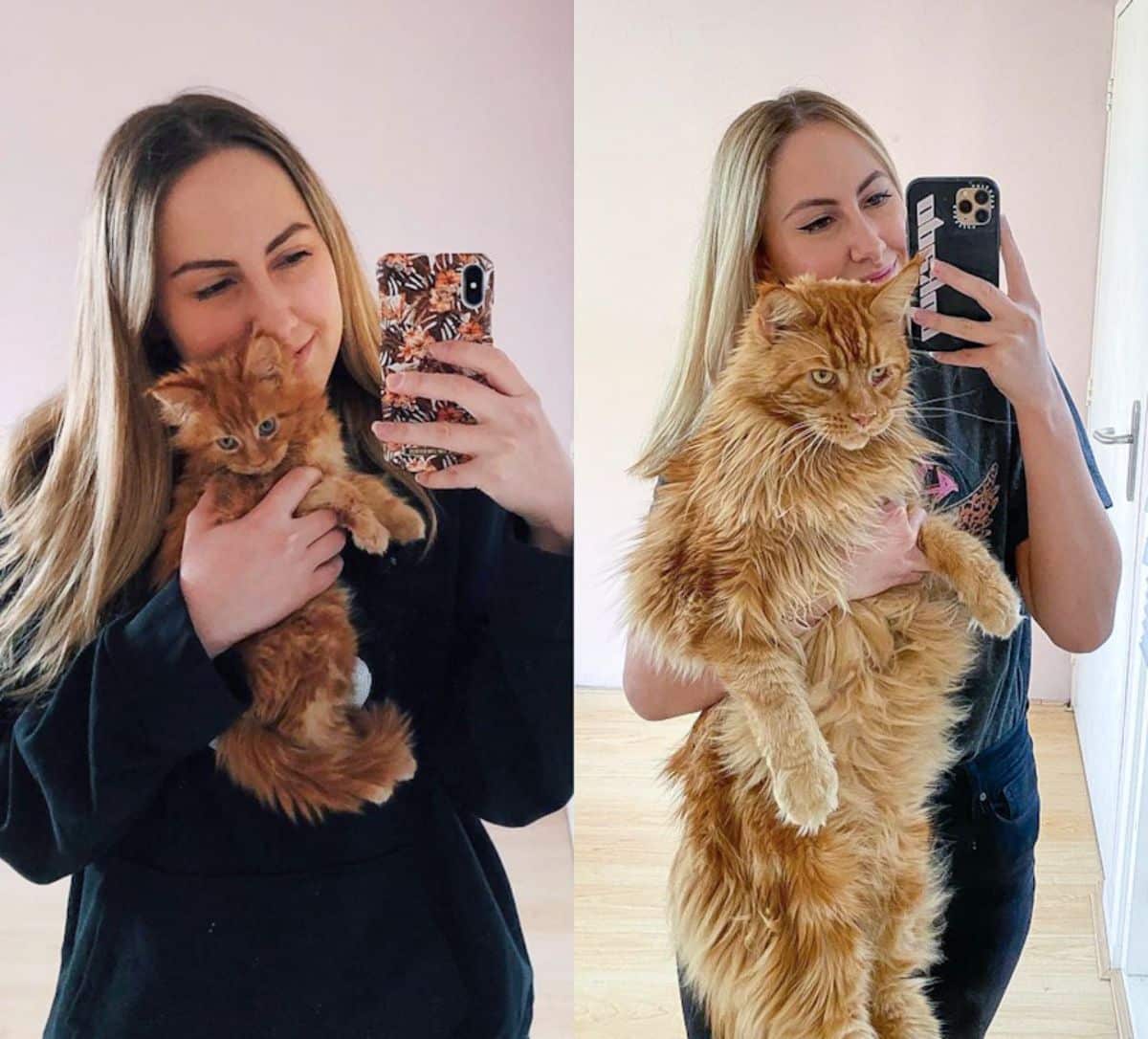 One of the best parts about Maine Coons is that they maintain their fluff as they grow. And their bulkiness is not all fur–These cats tend to outweigh normal house cats by up to fifteen pounds. It's difficult to truly understand their size unless you have a baseline–In this case, a human.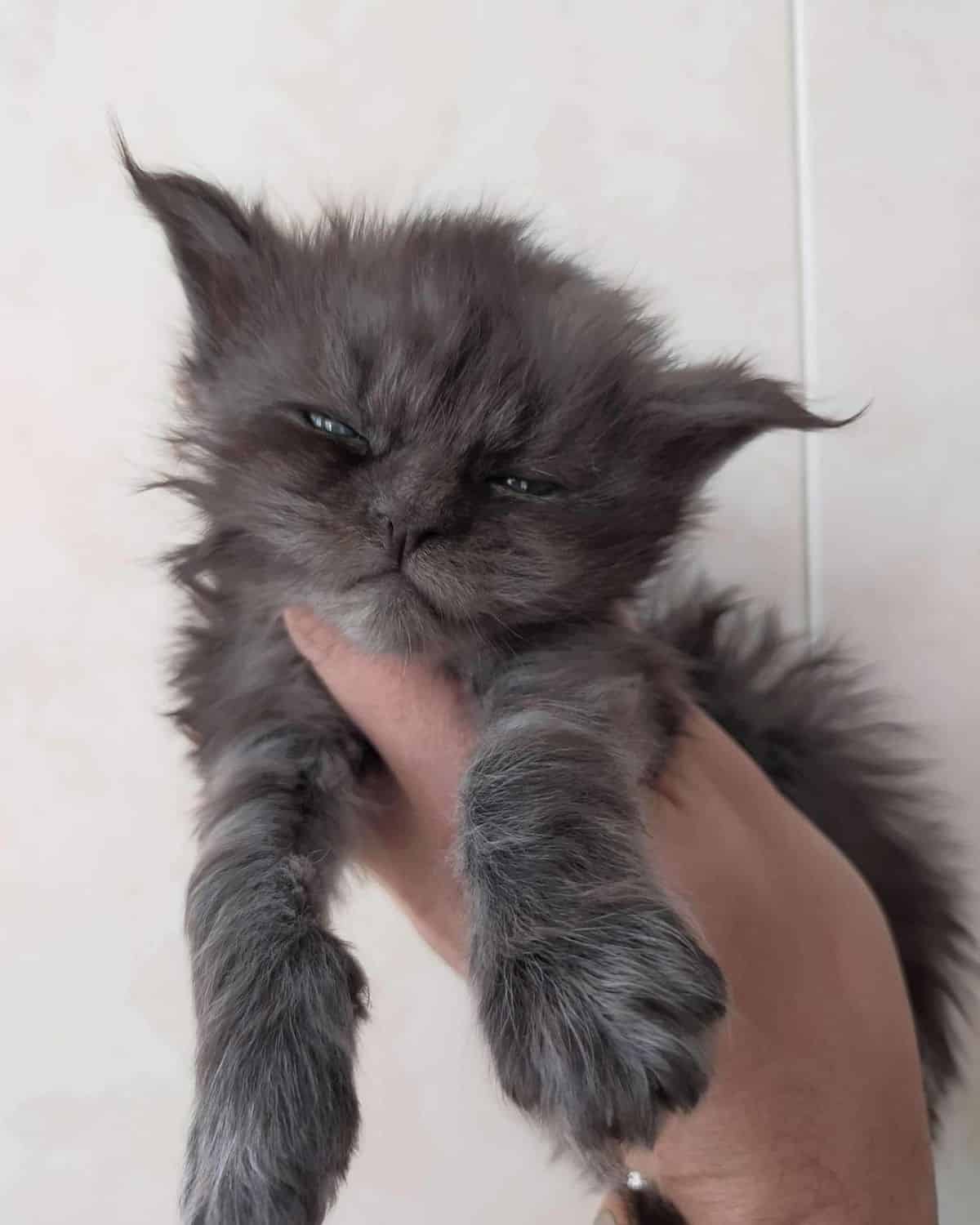 Believe it or not, this Instagram celebrity started as a tiny, werewolf-faced kitten. He is known for his white ruff and dark features. His grown-up picture might be the stuff of fantasy novels, but he's also 100% derp.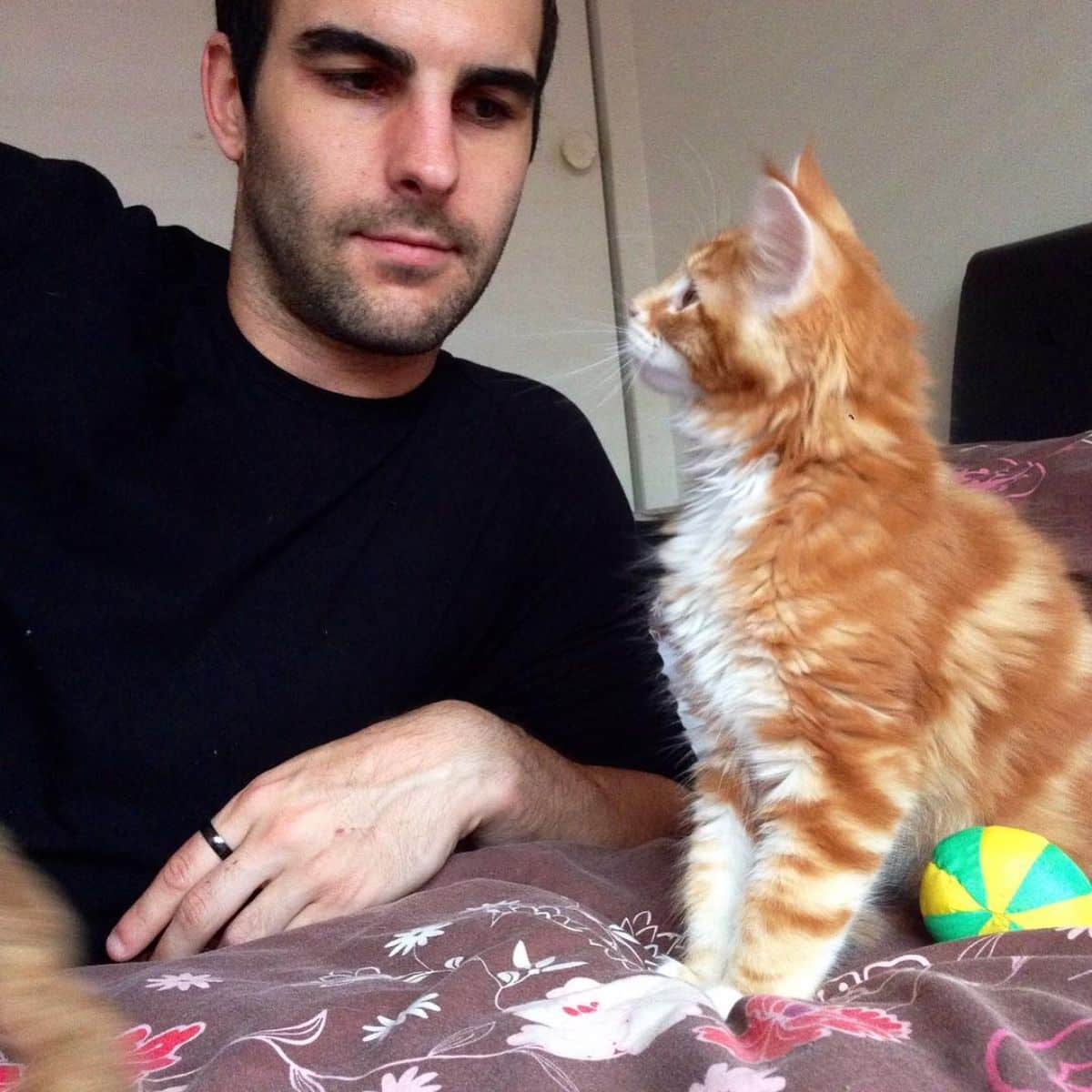 Another Instagram celebrity close to our hearts, Omar grew from a spunky kitten to a gorgeous lion. His owners have tracked his growth on their Instagram page. It's worth a follow.
His owners recently had a baby, and Omar also dwarves his little sister. Still, he is a gentle and patient giant.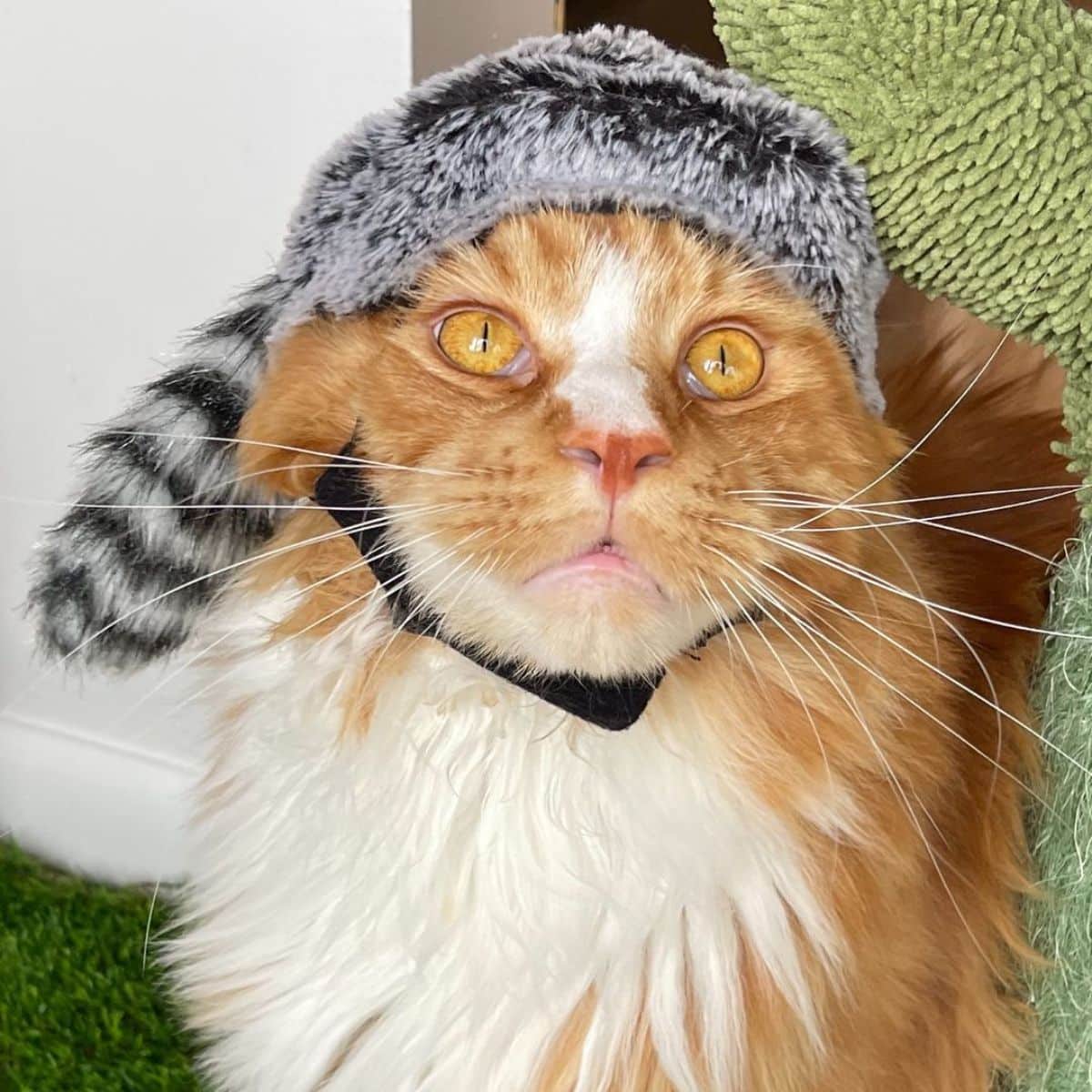 This little man grew up to rival his Maine Coon cousin, Samson, in size and cuteness. Now the furry cousins are around the same size, which is pretty substantial. Despite their bulk, it's always snuggling time with these two cuties.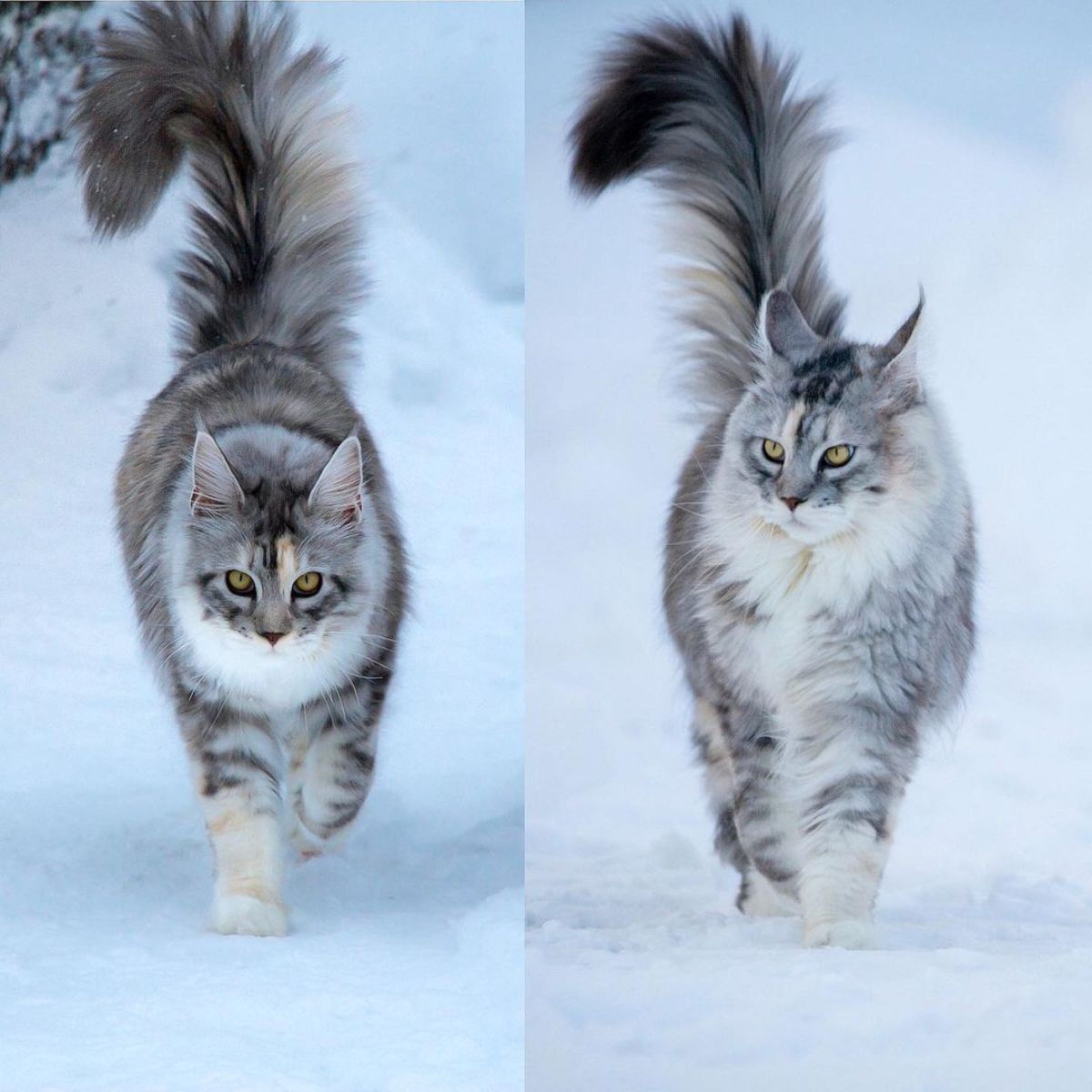 This kitty named Tiara is just one of three Maine Coon sisters/models/queens who just get prettier and prettier as they grow. While some Maine Coons have to grow into their looks, Tiara has been gorgeous from day one.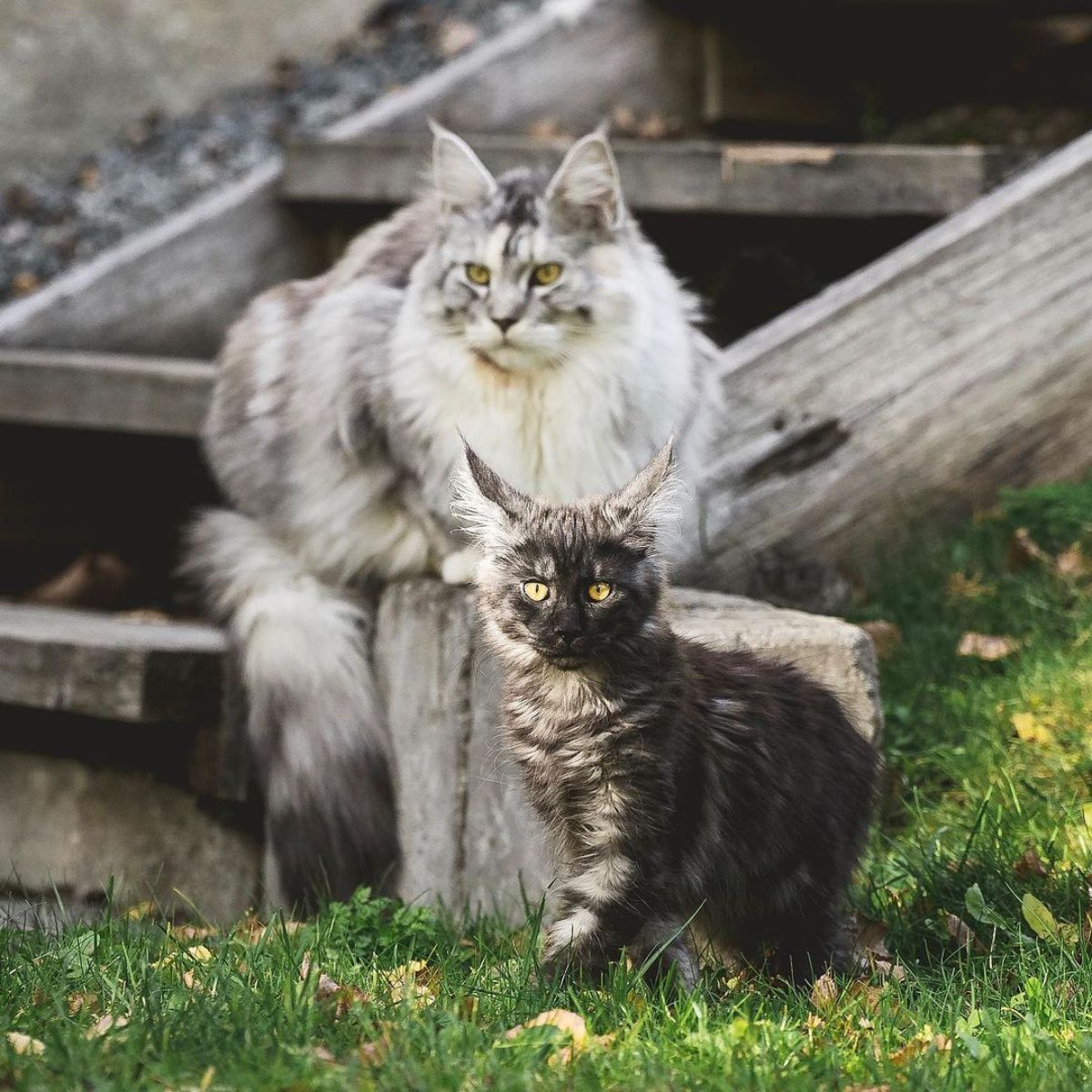 Meet another of the Maine Coon trio of queens, Lizzie. She is guarded by Tiara in this photo. Looks certainly run in this family. Maine Coon kittens can start darker and grow into their fur, developing a ruff, mane-like hair around their necks.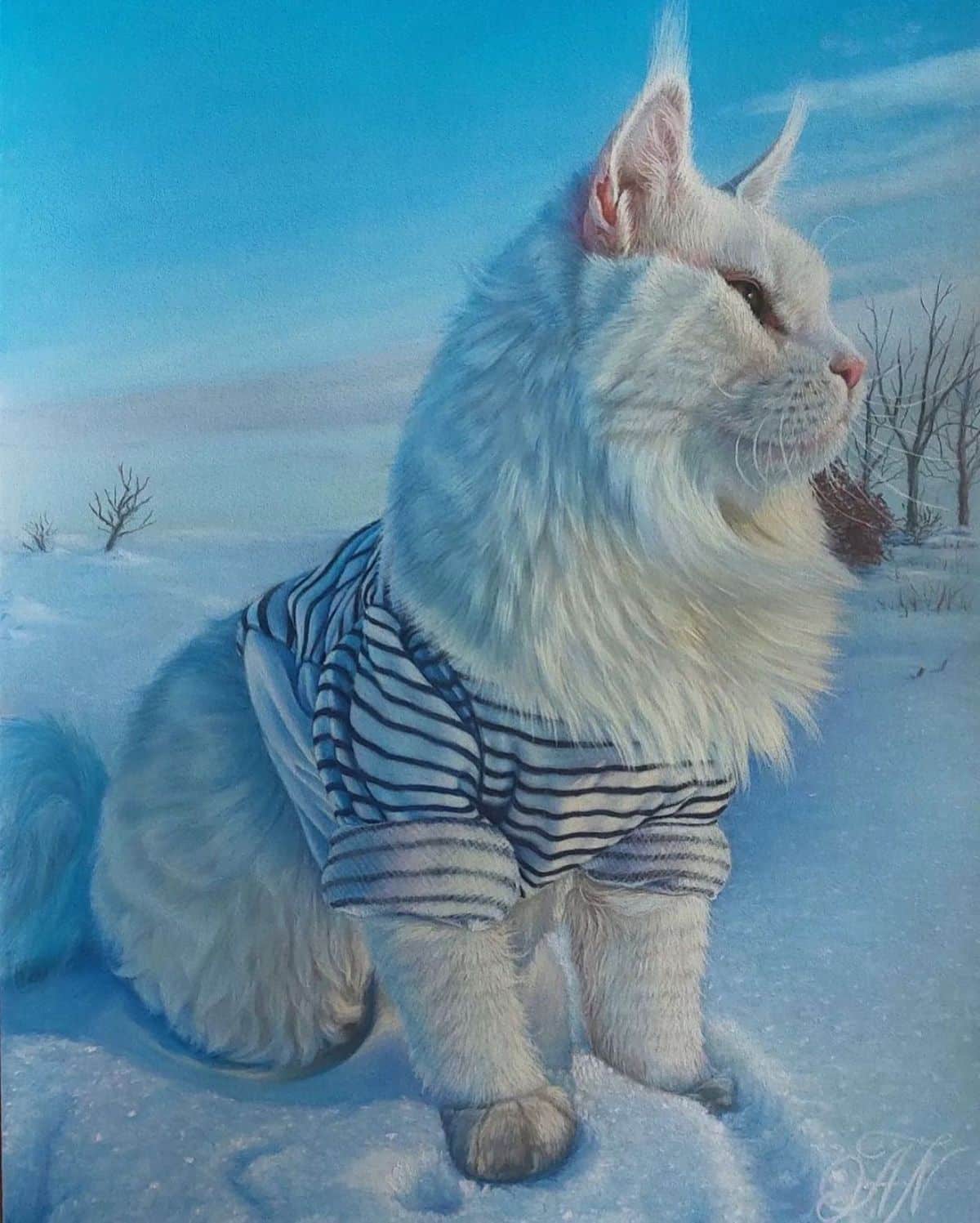 Kefir is one of the most recognized Maine Coons on the internet due to his beastly size and white coat. A look at this little fellow's paws, and you could almost believe he's a part bobcat.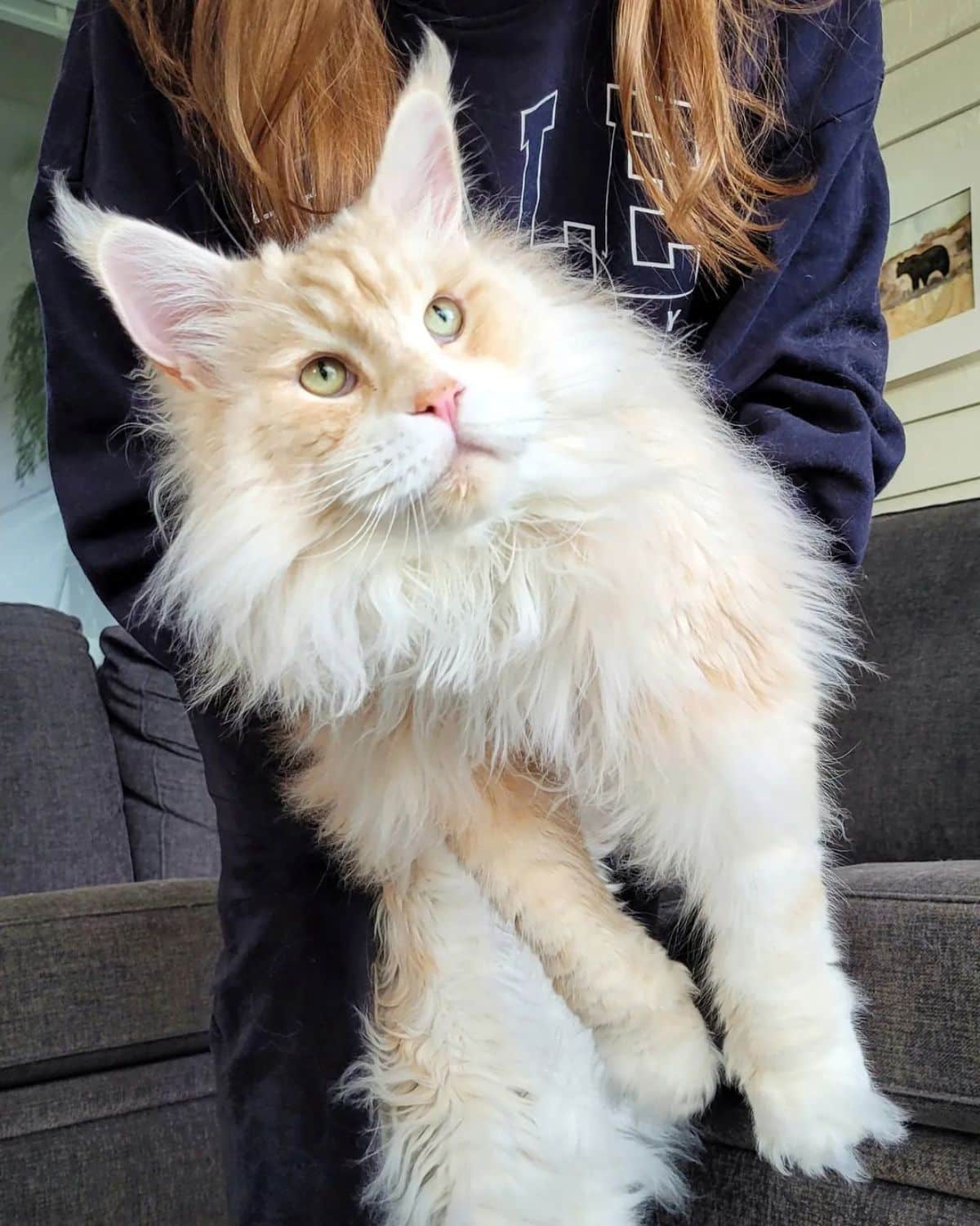 As they grow older, Maine Coon kittens develop an uneven two-layered coat. The top layer features longer hairs that protect a silky undercoat. Their fluffy tails are also iconic.
Final Thoughts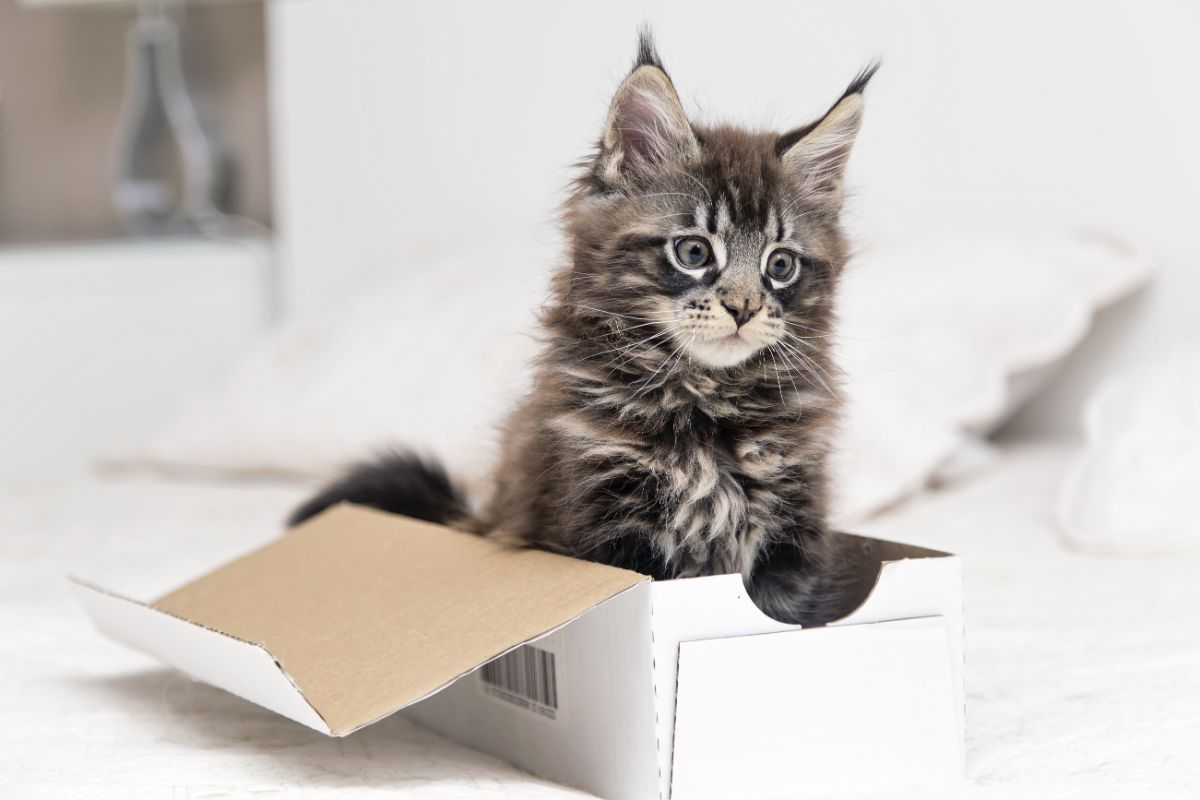 These eleven Maine Coon kittens demonstrate just how much this breed can grow. While they start similar to other types of cats, these lion-esque cats dwarf their cousins and stand out as one of the most recognizable breeds in the world.