In 1935, author Earnest Hemingway walked into a bar where a boat captain named Stanley Dexter was enjoying his time ashore. By the sailor's side was his beloved white Maine Coon, Snowball.
As the men drank together, Hemingway couldn't help but notice a particular quirk on Snowball's feet: an extra toe on each of her front paws. The writer thought it was so charming that Dexter brought Hemingway one of Snowball's six-toed kittens, which his sons named Snow White.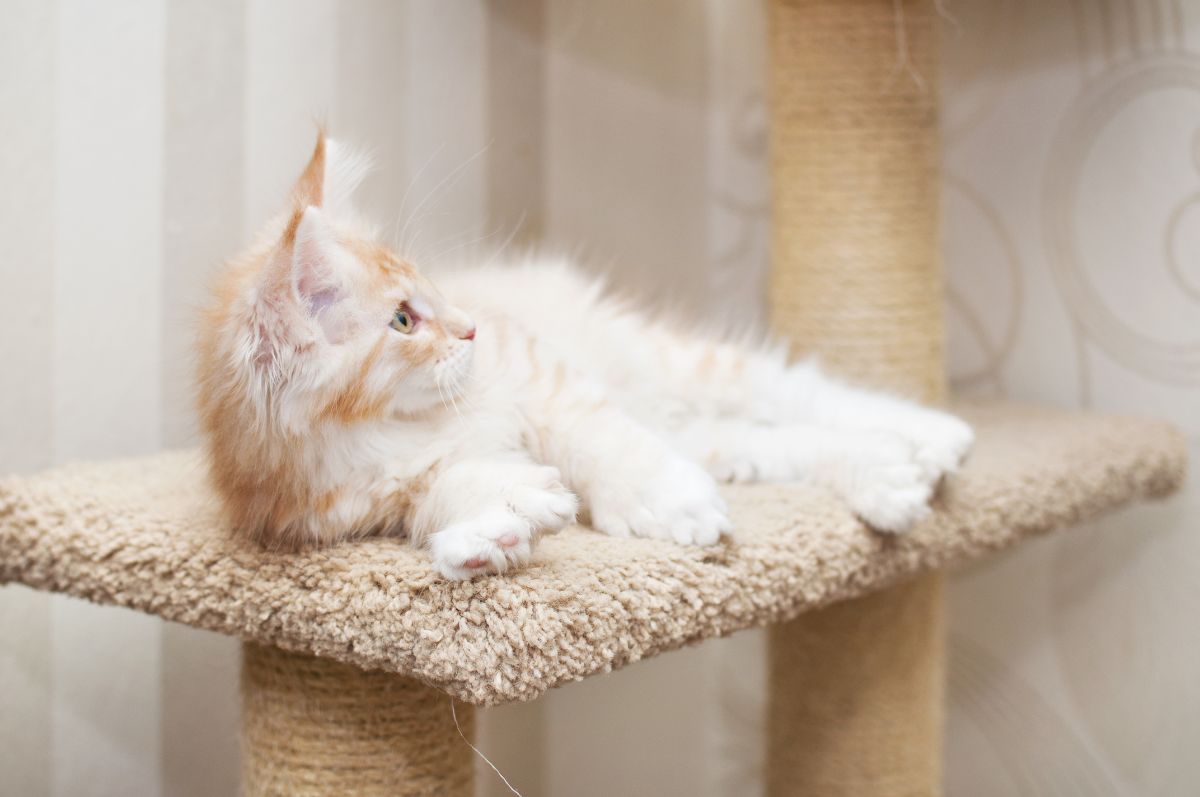 So began Hemingway's lifelong love for cats with thumbs. Throughout his life, he brought several more Maine Coons with thumbs to live on his property, a tradition that continues to this day. It's even inspired extra-toed cats to have the nickname "Hemingway cats."
The curators of the Hemingway Home and Museum take great pride in their population of more than 60 felines, many of which are descendants of Hemingway's first Maine Coon.
But what causes these gentle giants to have thumbs?
Jump to:
Why Do Some Maine Coons Have Thumbs?
Most cats are born with five toes on their forepaws and four on their back paws. However, some kittens have extra digits that resemble furry thumbs. This condition can affect any cat breed, but it's more common in Maine Coons.
If your Maine Coon has thumbs, it's because of a genetic mutation called polydactylism. The term comes from the Greek words "polys," meaning "many," and "dactylos," meaning "fingers."
Kittens inherit the trait from their parents, so if either mom or dad is a Hemingway cat, there's a good chance some of their offspring will be too.
In some cases, polydactylism adds more than a single digit to the front paws. Jake, a ginger tom from Ontario, won the Guinness World Record for "Most Toes on a Cat" in 2002. He had 28 total toes, with seven on each paw.
7 Adorable Maine Coons That Have an Extra Toe
Ready to squeal at how adorable polydactyl cats are? Let's take a look at seven precious Maine Coons with thumbs.
1. Ready for Santa "Claws"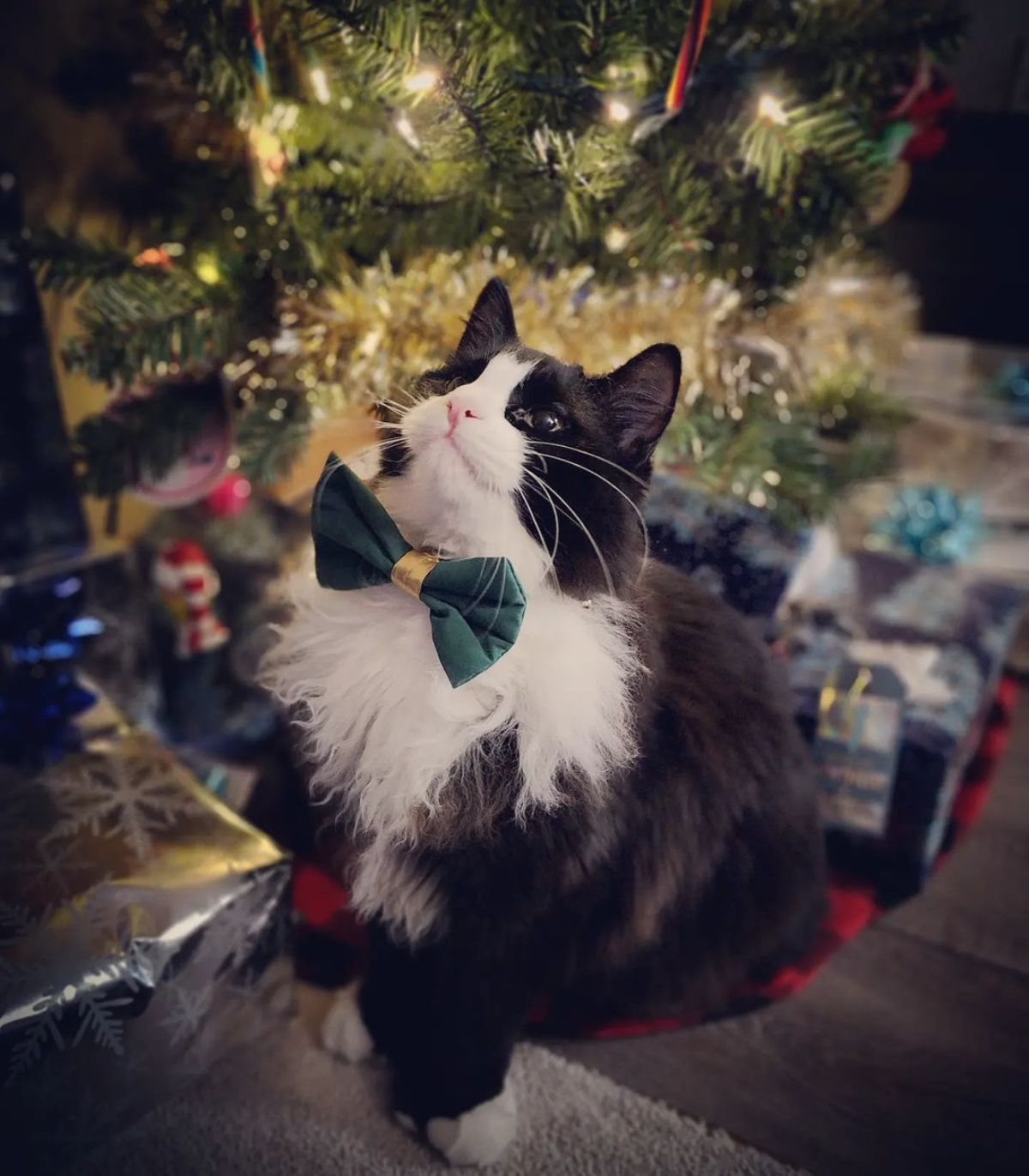 The aptly named "Theo with Thumbs" is a tuxedo Maine Coon with enough fluff and toe beans to go around. His handsome bow tie helps him fit right in amongst the other gifts under the Christmas tree, though he might need a little extra room to rest his jumbo-sized paws.
This dapper little fellow looks excited to see what Santa will bring him on Christmas Day; perhaps a kitty-sized pair of six-fingered gloves?
2. Fierce From Head to (Extra) Toe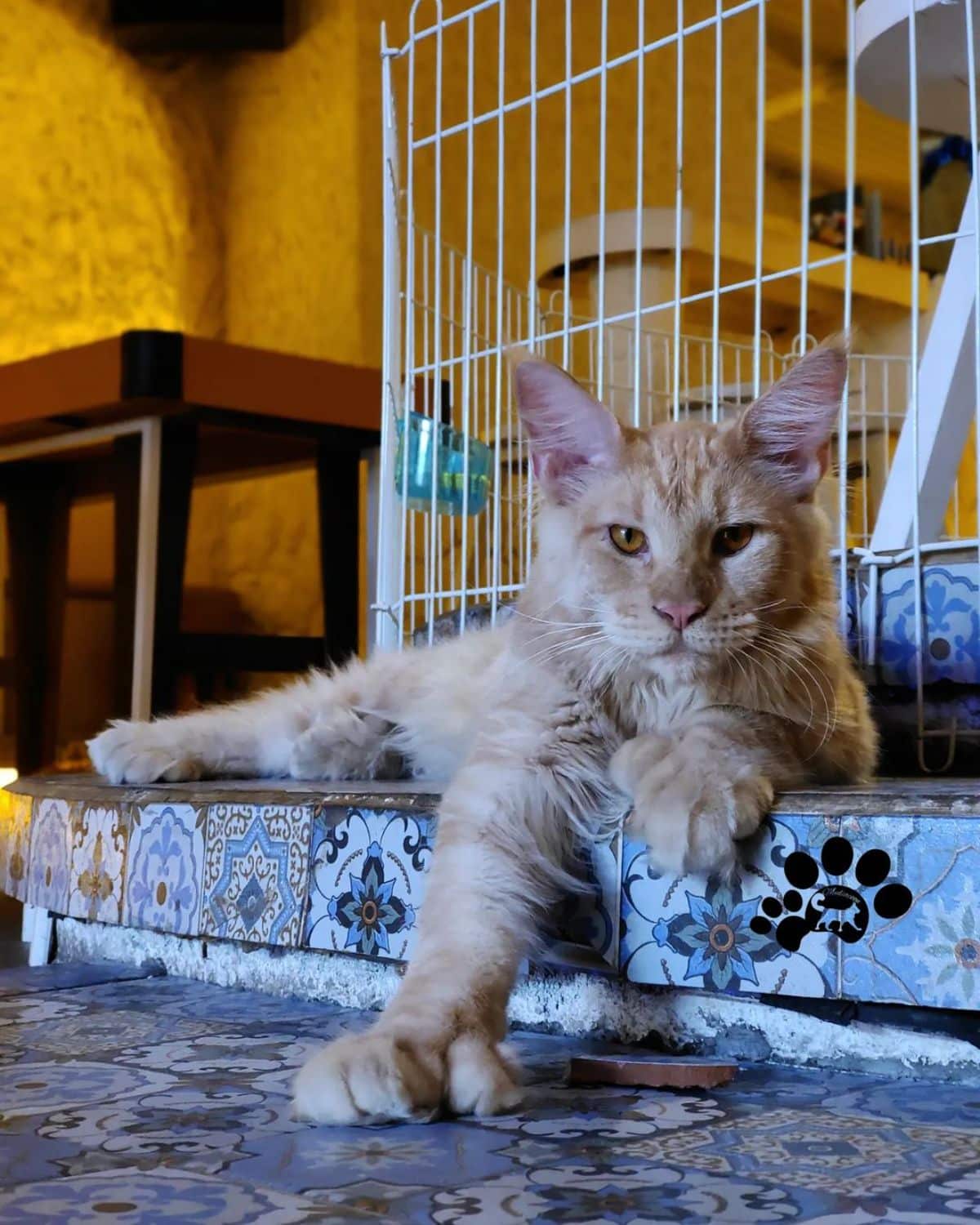 Cameo kitty Kotaro looks like a ferocious lion with his massive paws and yellow eyes, but you can rest assured that he's a gentle giant.
Despite his fierce expression, he'd pick a day of snuggling and snacks over stalking through the savannah. If he does decide to practice his pouncing on resident rodents, his extra toes will give him the edge, making it easier to hold onto even the most elusive prey.
3. Well-Dressed in Her Winter Best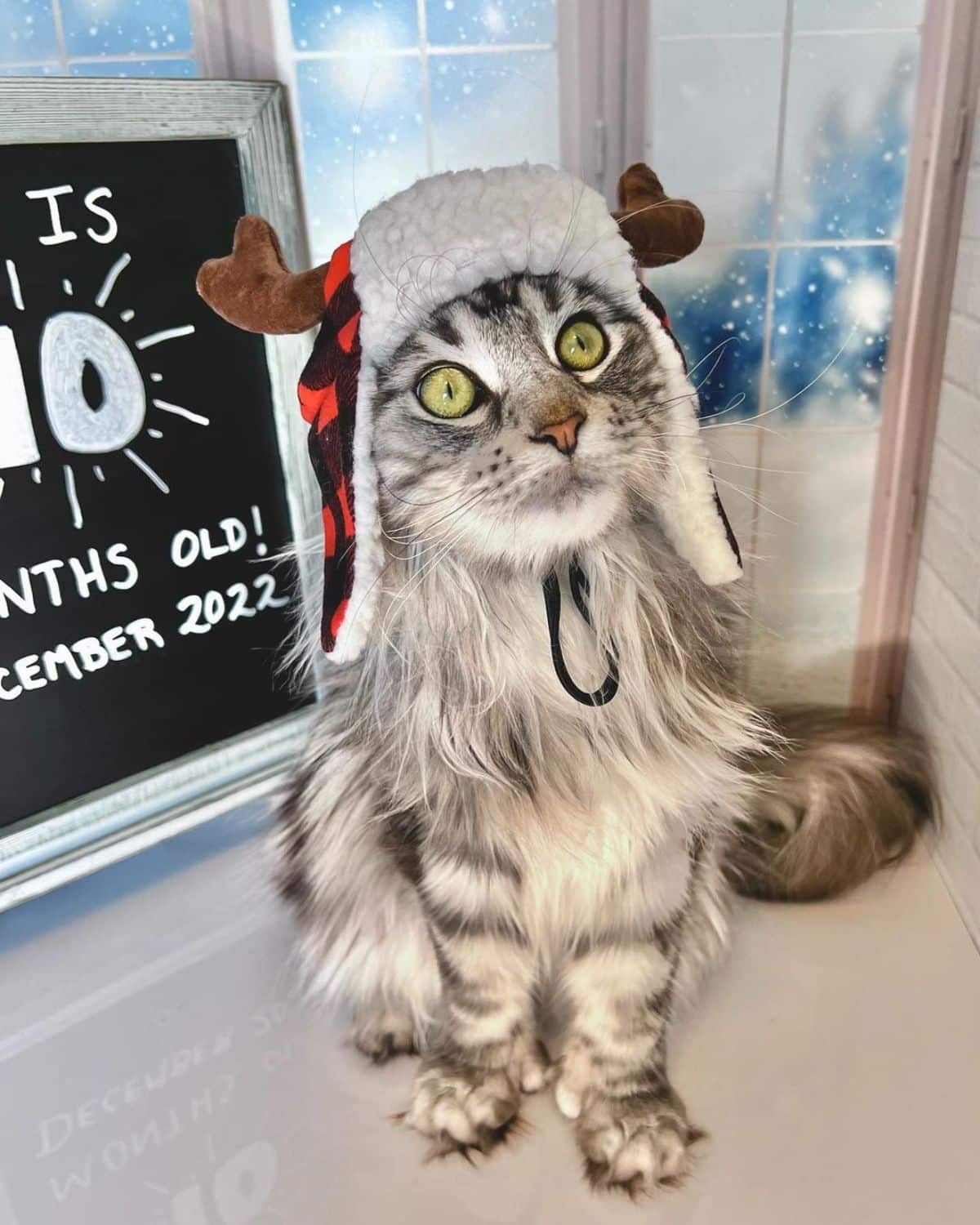 Freya is a ten-month-old Maine Coon, but you can't tell she's still a kitten from the size of her paws. Those massive mitts look more like snowshoes than kitty feet.
Maine Coon paws are naturally built for the cold, with extra fat in their paw pads and long tufts of hair in between the toes to block out snow and ice.
Freya takes her natural winter ensemble from functional to fashionable with a fuzzy ear flap hat topped with a velvety pair of reindeer antlers.
4. Extra Toes Means Extra Cuteness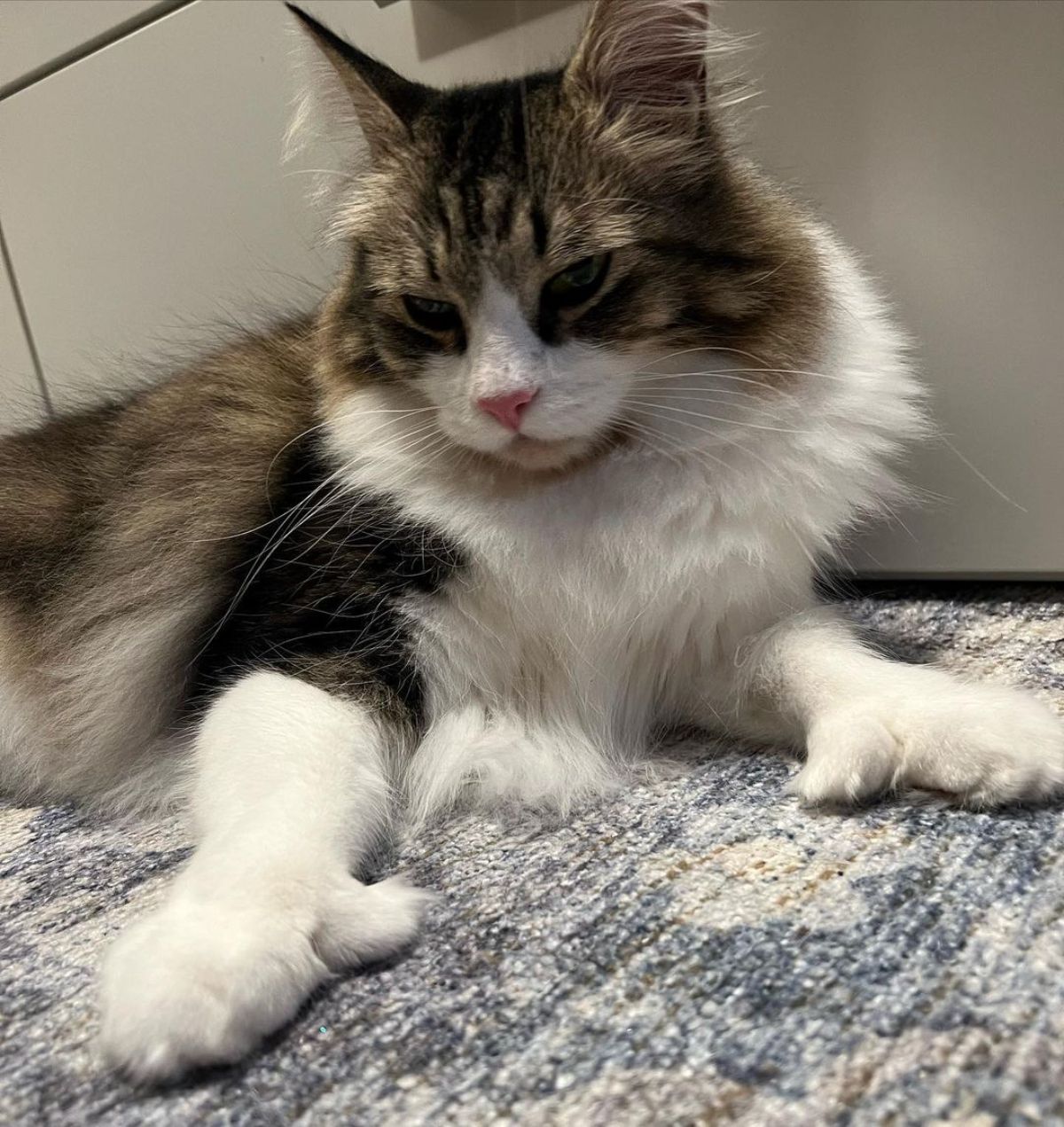 Television's Perry Mason was celebrated for his skills in the courtroom, but the Maine Coon he shares a name with deserves recognition for being the poster kitty of adorable polydactyl cats.
There's plenty to love about this cuddle bug, from his luxurious coat to his grumpy expression. However, those chubby extra toes take the cake.
The evidence is clear. We rule that Perry Mason the Maine Coon is too cute not to give extra treats and scratches behind the ear.
5. Cuddling Up for a Cat Nap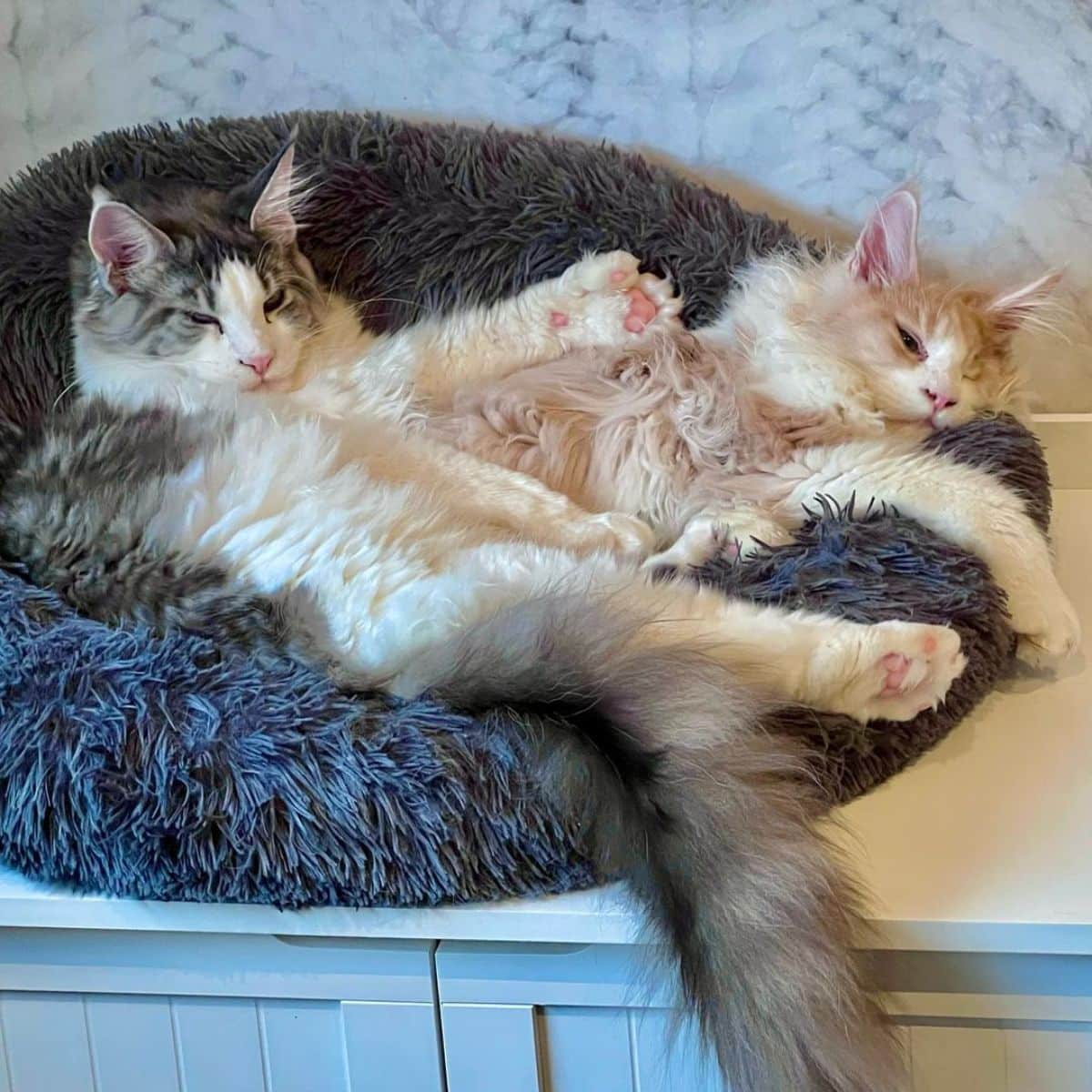 What's better than twelve Maine Coon toes?
How about 24 of them?
Siblings Migato and Bonito are stunning Maine Coons who enjoy taking mid-afternoon siestas while snuggling up for extra warmth and comfort.
It must be exhausting to spend the day causing mischief with your littermates, but these extra-toed charmers have perfected their work-life balance.
6. Maine Coon Kitten Mittens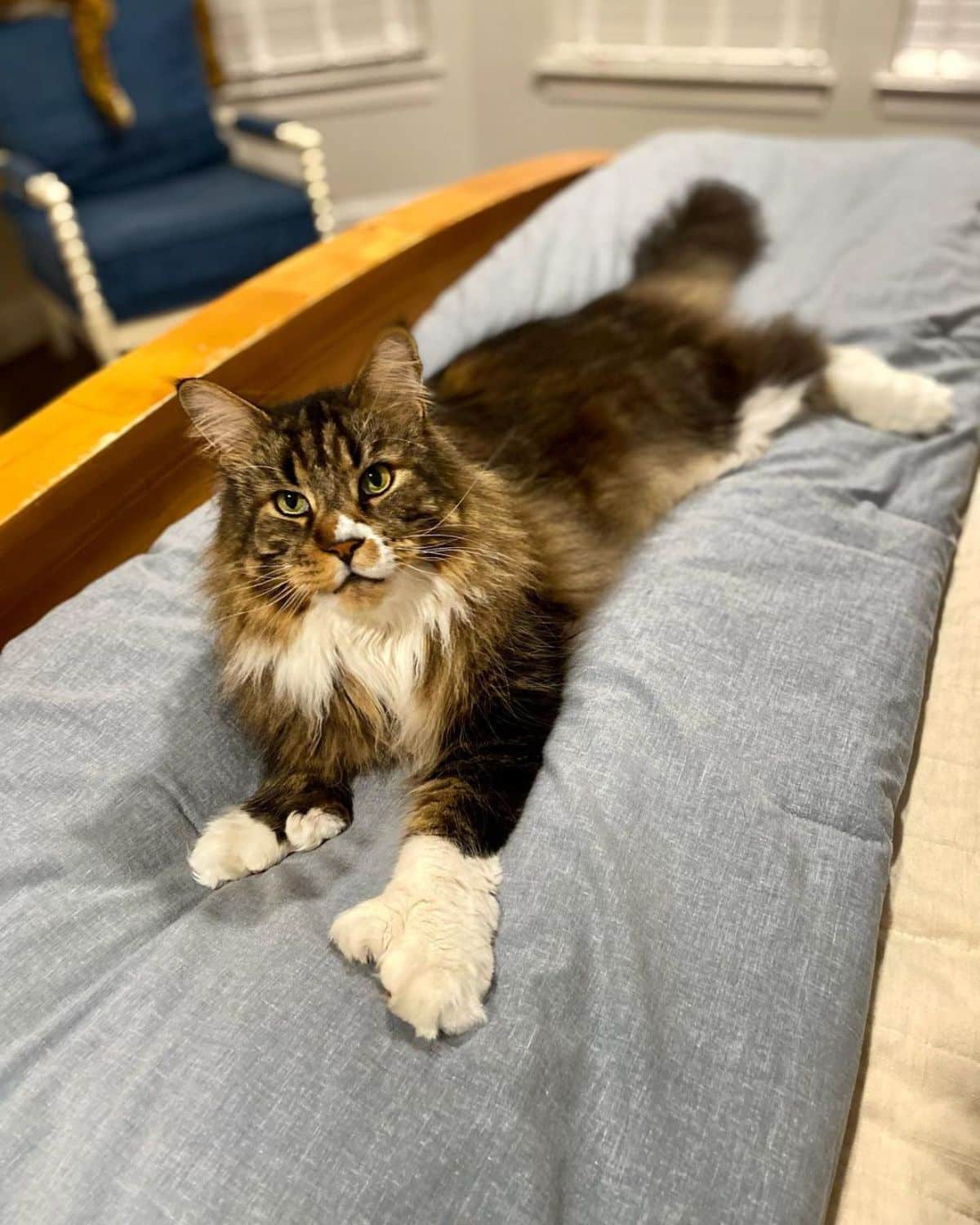 Another name for a Maine coon with thumbs is "mitten cat" because their extra appendage makes their paws look like fuzzy pairs of mittens. This tufted-ear cutie proves how true that is, with extra-large feet that would make braving snowy landscapes a breeze.
However, this spoiled sweetheart likely won't be trekking through blizzard conditions anytime soon. He seems far too comfy as he poses across his plush blanket.
7. The Best Good Luck Charm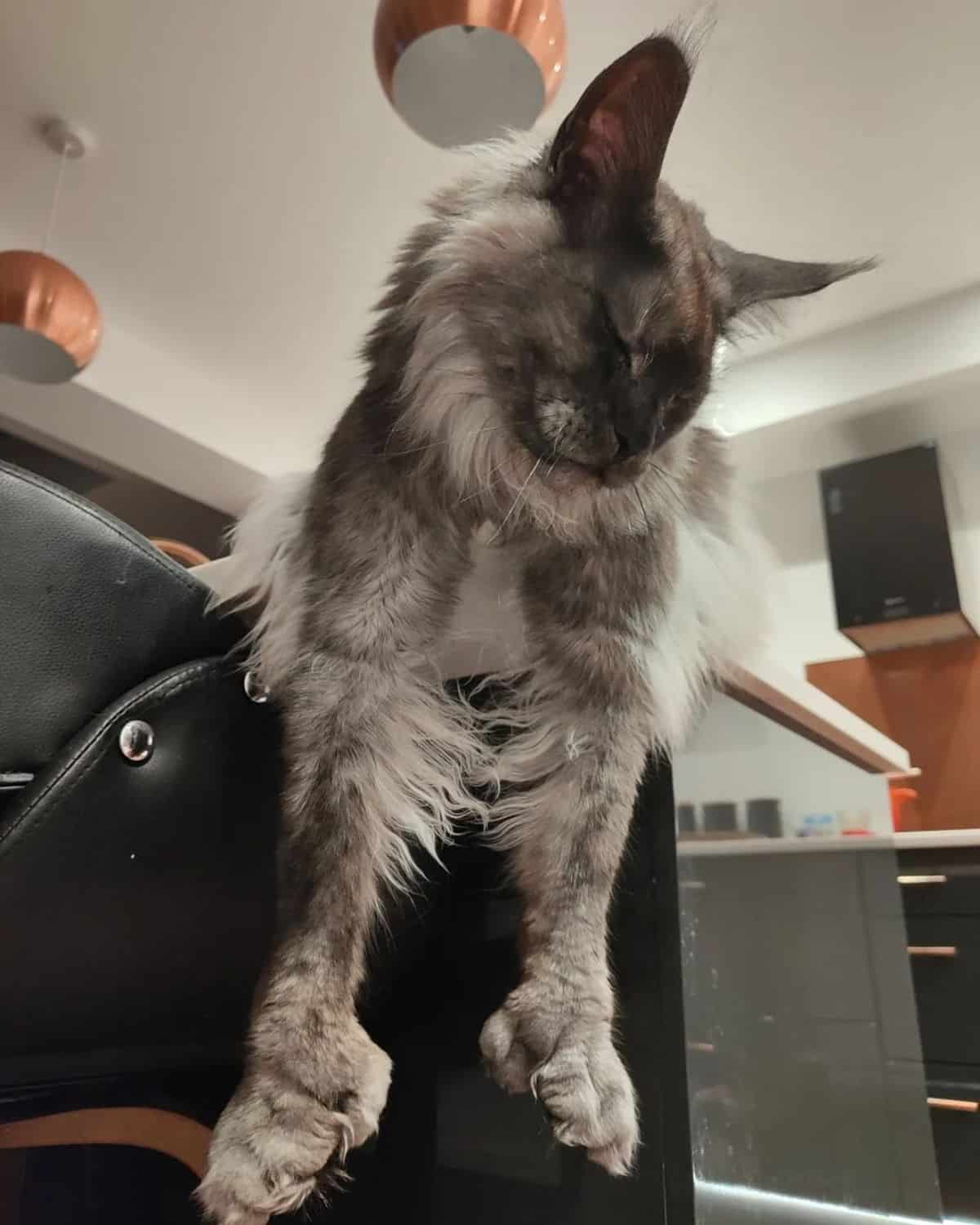 Clover's name is the perfect fit for a polydactyl cat because sailors used to think bringing them onboard would invite good fortune.
Maine Coons with extra toes adapted well to ship life, thanks to their mellow personalities and mouse-catching prowess. Some believed their oversized paws made it easier to balance while the boat sailed across stormy seas.
Final Thoughts
If you're fortunate enough to become the proud owner of a Maine coon with thumbs, you won't have to worry much about taking special precautions.
In most cases, an extra digit doesn't affect your cat's quality of life and can even make them more agile at activities like climbing and balancing.
You should keep an eye on their nails, though, as their claws can sometimes grow strangely or become ingrown. Give your Maine Coon regular trims when they're not too busy showing off their silly antics, and you'll keep your feline friend happy.