One of the most striking and photogenic fur patterns on cats is a smokey fur pattern. Though the intensity and contrast of the cat's fur vary widely from cat to cat, red or orange, cats and their fur are always a lovely sight.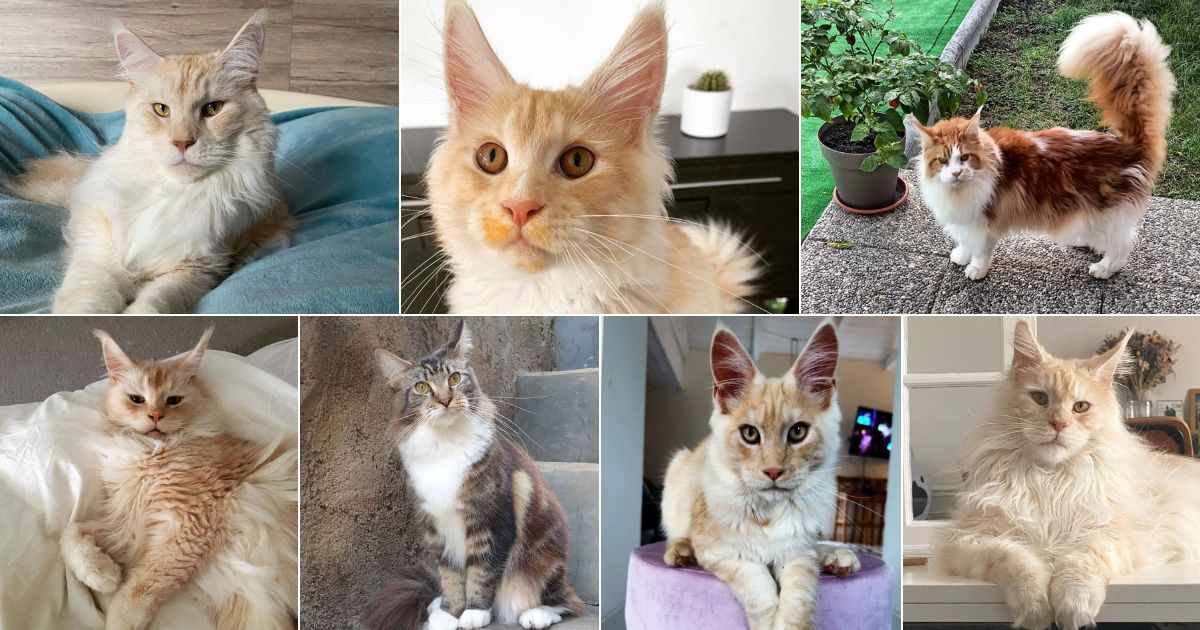 Some things are popular for a reason, such as a cat content on the internet, and it's hard to disagree with their cuteness. So in this article, we'll admire 11 Red Maine coons cats.
Jump to:
Maine Coons
Maine Coon cats are typically known for being large and gentle cats with extremely fluffy fur and bushy tails. These cats possess a likeness to that a mix between a traditional house cat and a wild lynx.
Don't worry! They may look like big wild cats but are often relaxed and gentle. Like many cat breeds, Maine Coons come in various colors and sizes depending on their genes.
Red Smoke Fur
Red smoke fur, or orange fur, is an iconic look for many breeds of cats. Interestingly, most, if not all, solid orange cats end up being male due to the way that the sex chromosomes in cats also play a part in fur color.
It's more common for red fur cats to be male because the chromosome that results in that coloration is an X chromosome. This X chromosome makes it difficult for female cats to inherit solely orange fur from their parent's genes unless they both happen to be orange.
These genes also play a role in a cat's fur pattern. For example, all domestic cats possess specific genes like the Tabby gene. Still, not all cats exhibit features of the Tabby gene.
Furthermore, the tabby gene can result in several forms that each have their subterms, such as classic, spotted, ticked, patched, and mackerel. All of these features boil down to genetics.
1. Astor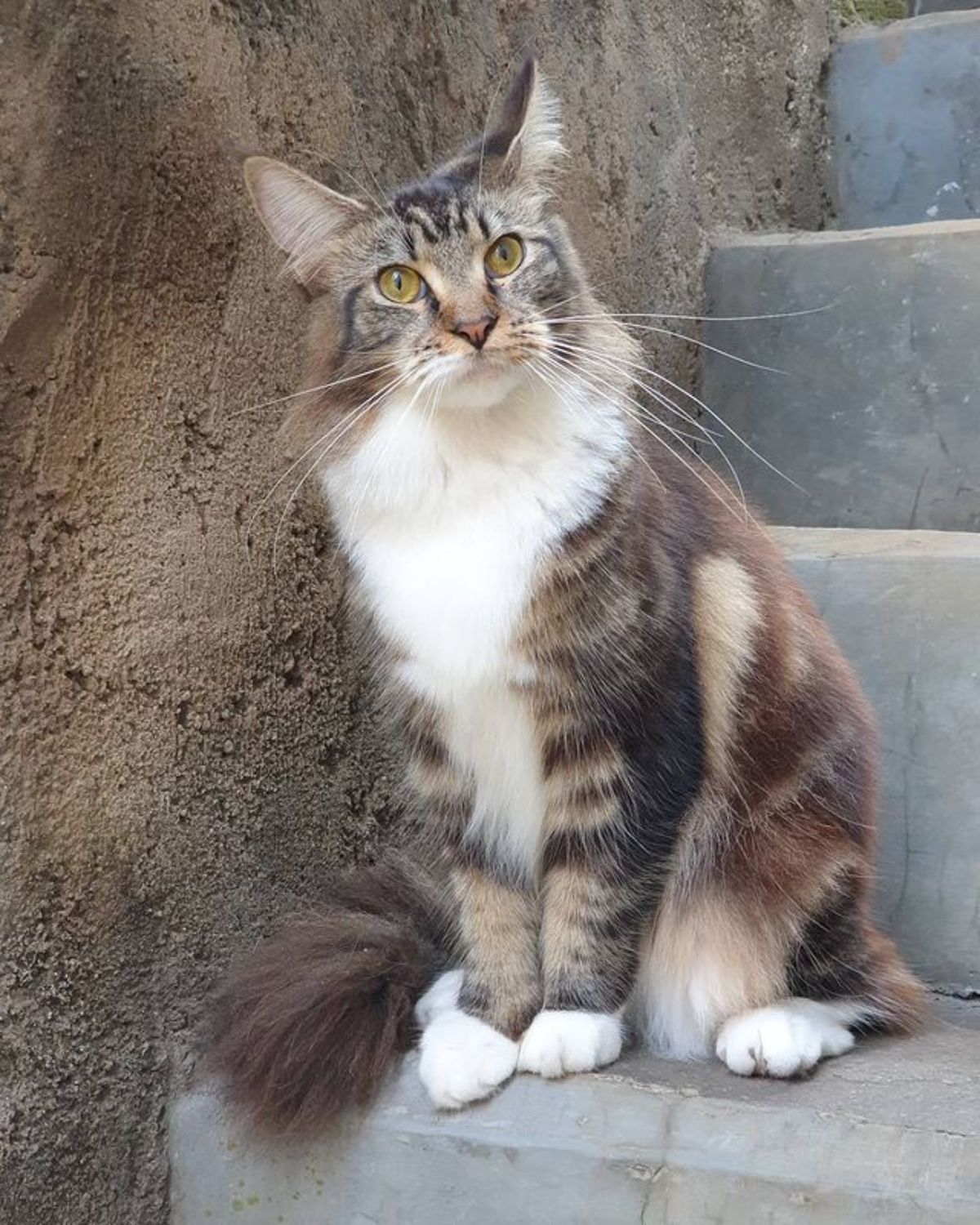 Astor, or Astorito, is a beautiful Maine coon cat with a vibrant orange gradient that blooms across her back fur. She lives with another Maine coon cat with similar fur and is named Oreo; they are both two years old.
2. Nemesis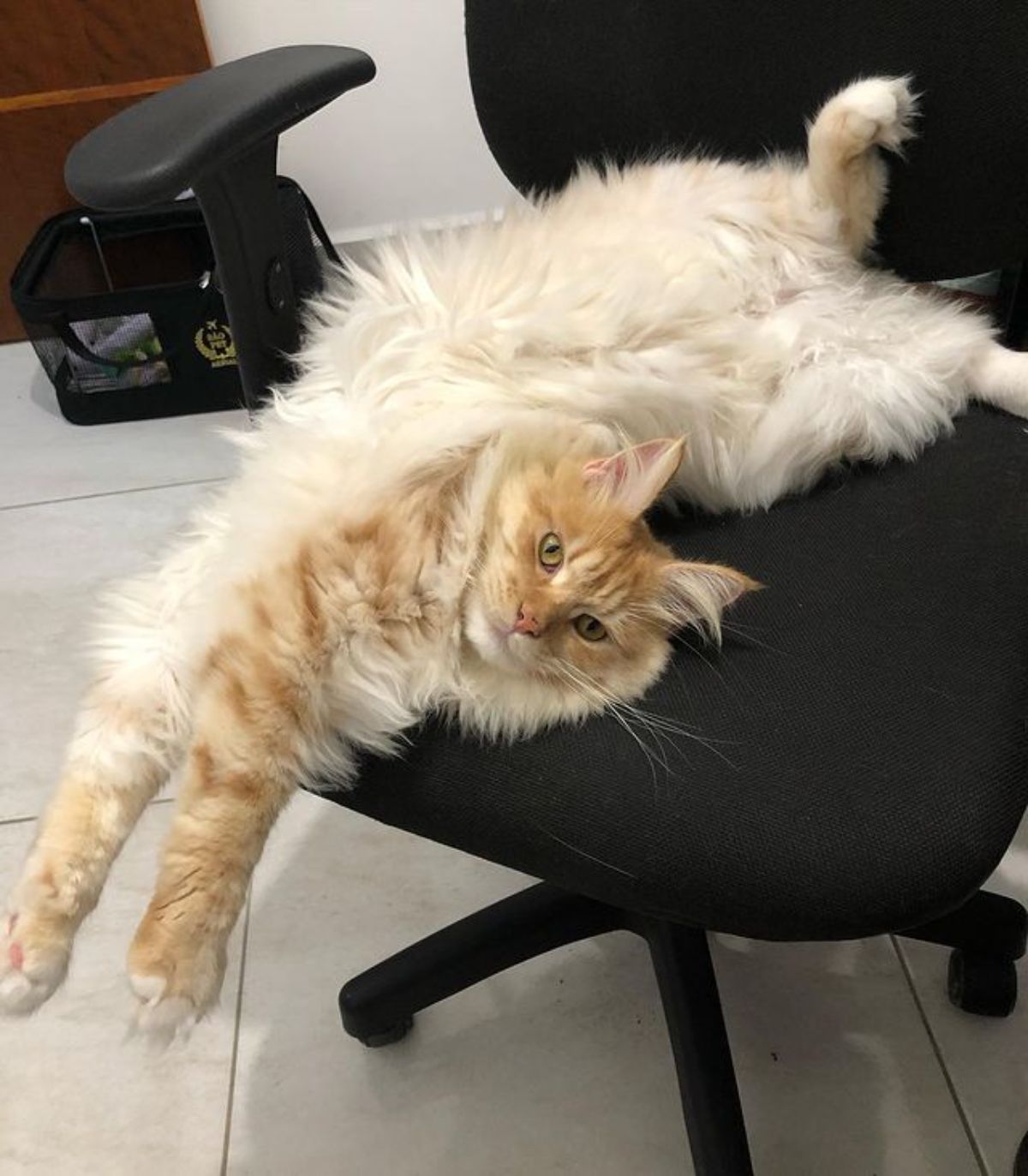 Nemesis is a big fluffy boy with an imposing but awesome name. He is a one-year-old Maine coon with endless amounts of fluff and cuteness. Nemesis' gallery is full of him loafing on the furniture of his home in the most adorable ways possible.
3. Johny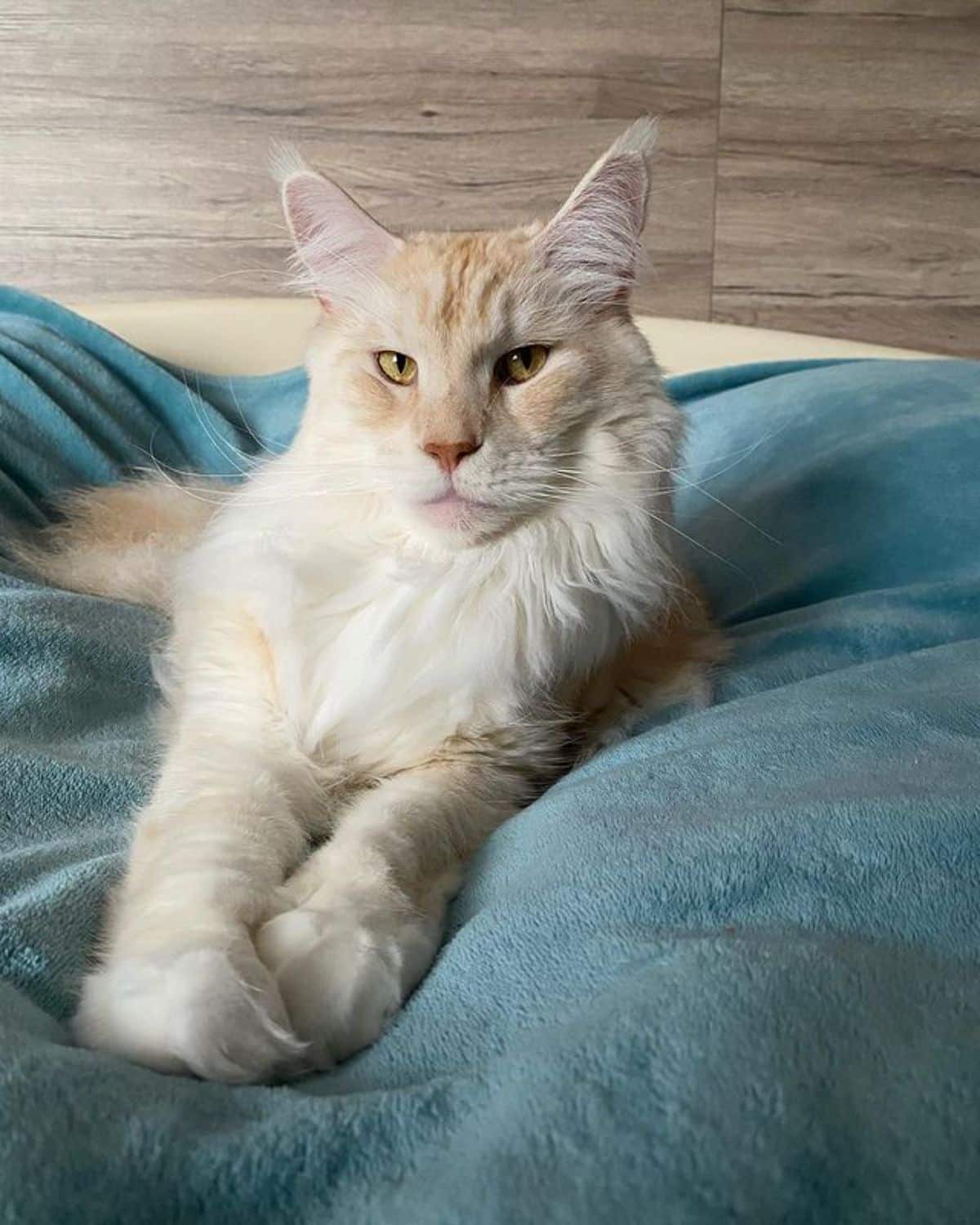 Johny is a 3-year-old handsome, red-smoke Maine coon cat. His coat is very light, which starkly contrasts with the fur color of the other cat he lives with
4. Pierre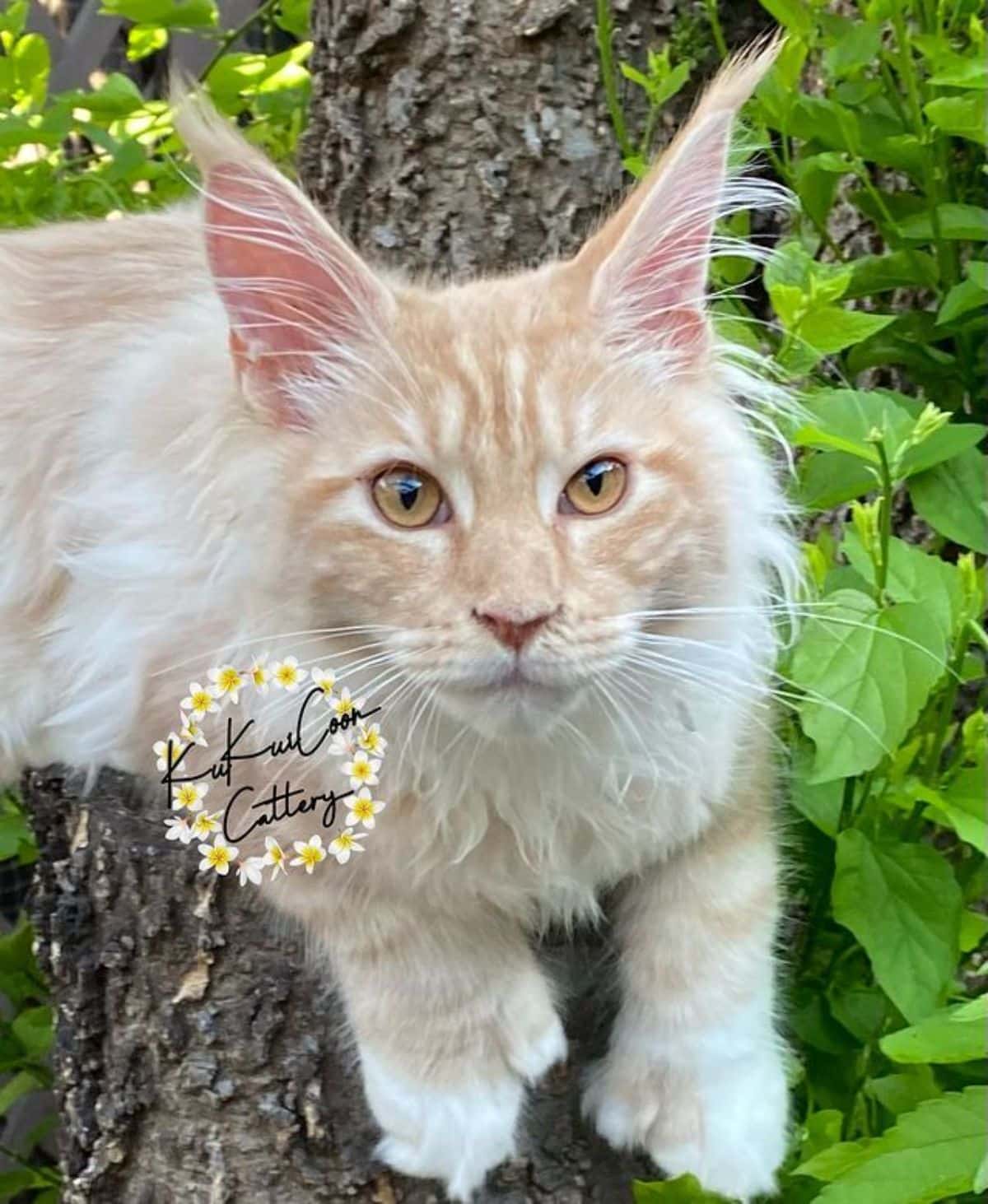 Pierre is a lovely young Tabbey red-smoke Maine coon who lives in the US. He comes from a cat breeder, which is centered in Texas.
5. Brady
Coming from the same cat breeder as Pierre is Brady. Brady is another youthful and adorable red Tabby cat who will melt your heart with his vibrant fur and beautiful eyes.
6. Tom Ford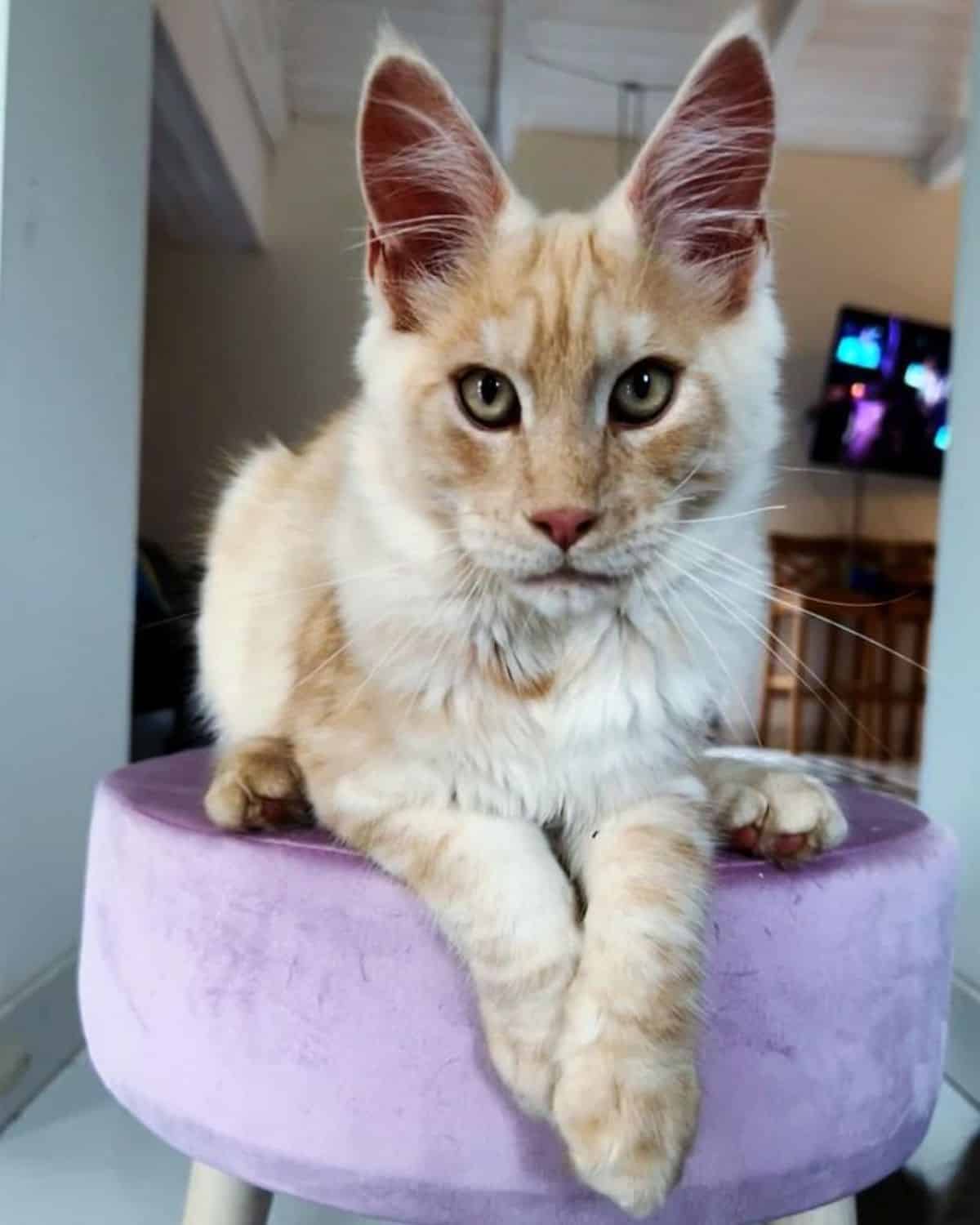 Tom Ford is a handsome 5-month-old red Maine coon who was, or possibly still is, up for adoption in Moscow. As we approach the halfway point of our list, you have likely noticed that all of the solid orange cats so far happen to be male, as indicated by the genetics above.
7. Samson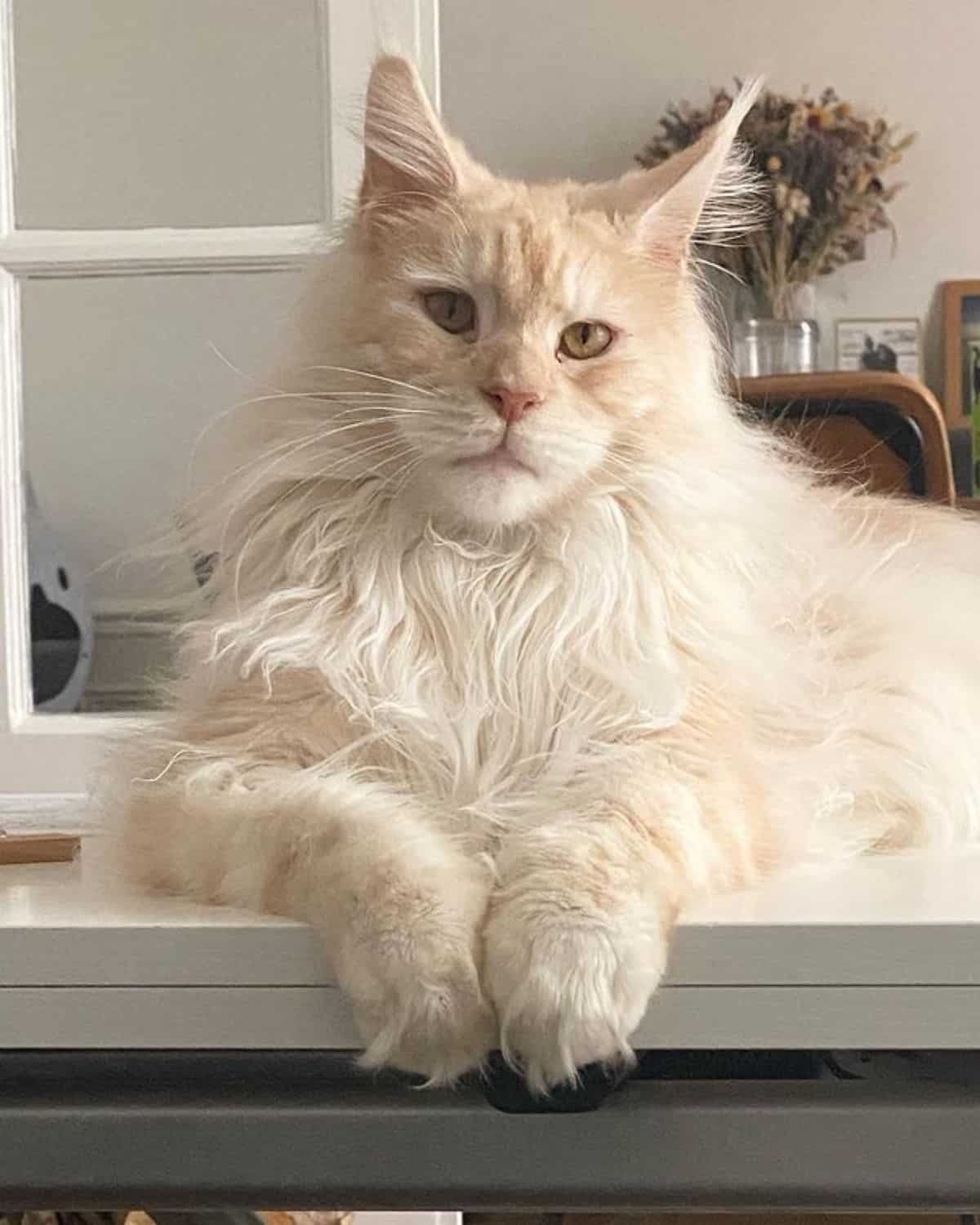 Samsom is a lovely boy with gorgeous and voluminous fur. He shares a home with another sweet cat named Tiana.
8. Serguei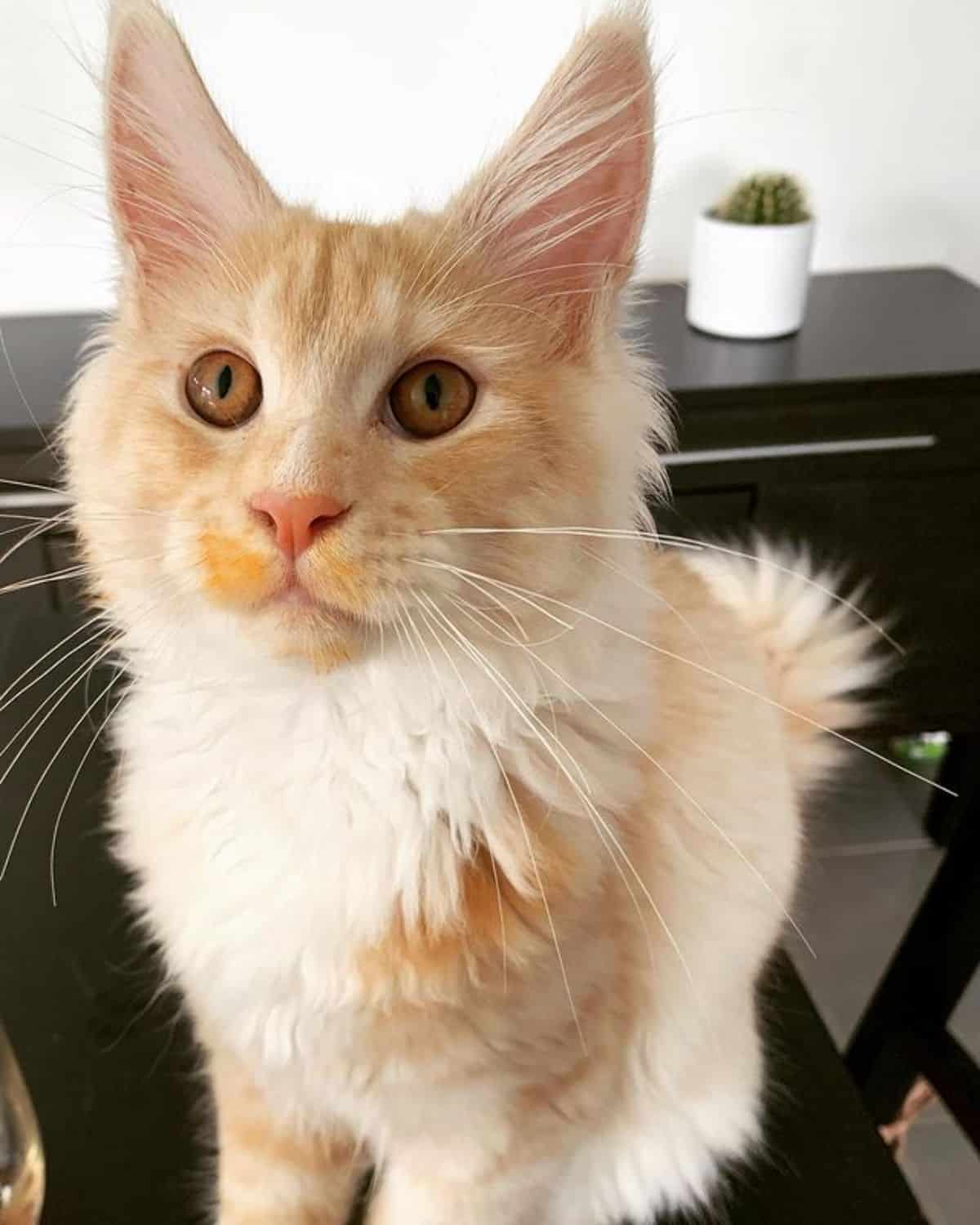 Serguei is a one-year-old red Maine coon with sharp yet pretty orange eyes. Sergui looks like the kind of cat with a perfect balance between being chill and energetic.
9. Juno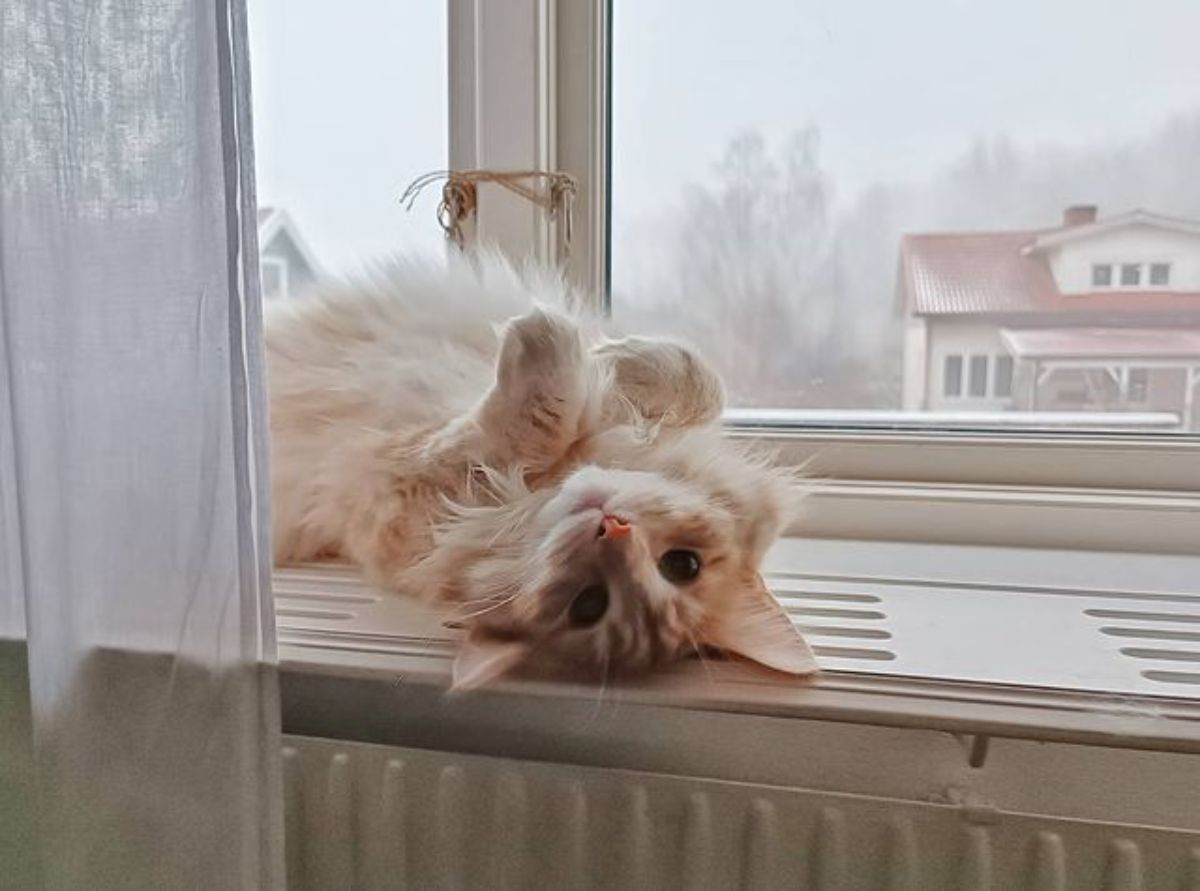 Juno is a big fluffy cat who lives in Sweden with another cat named Alva and a loving owner. Juno is the younger of the two cats, two years old, while Alva is four.
10. Giove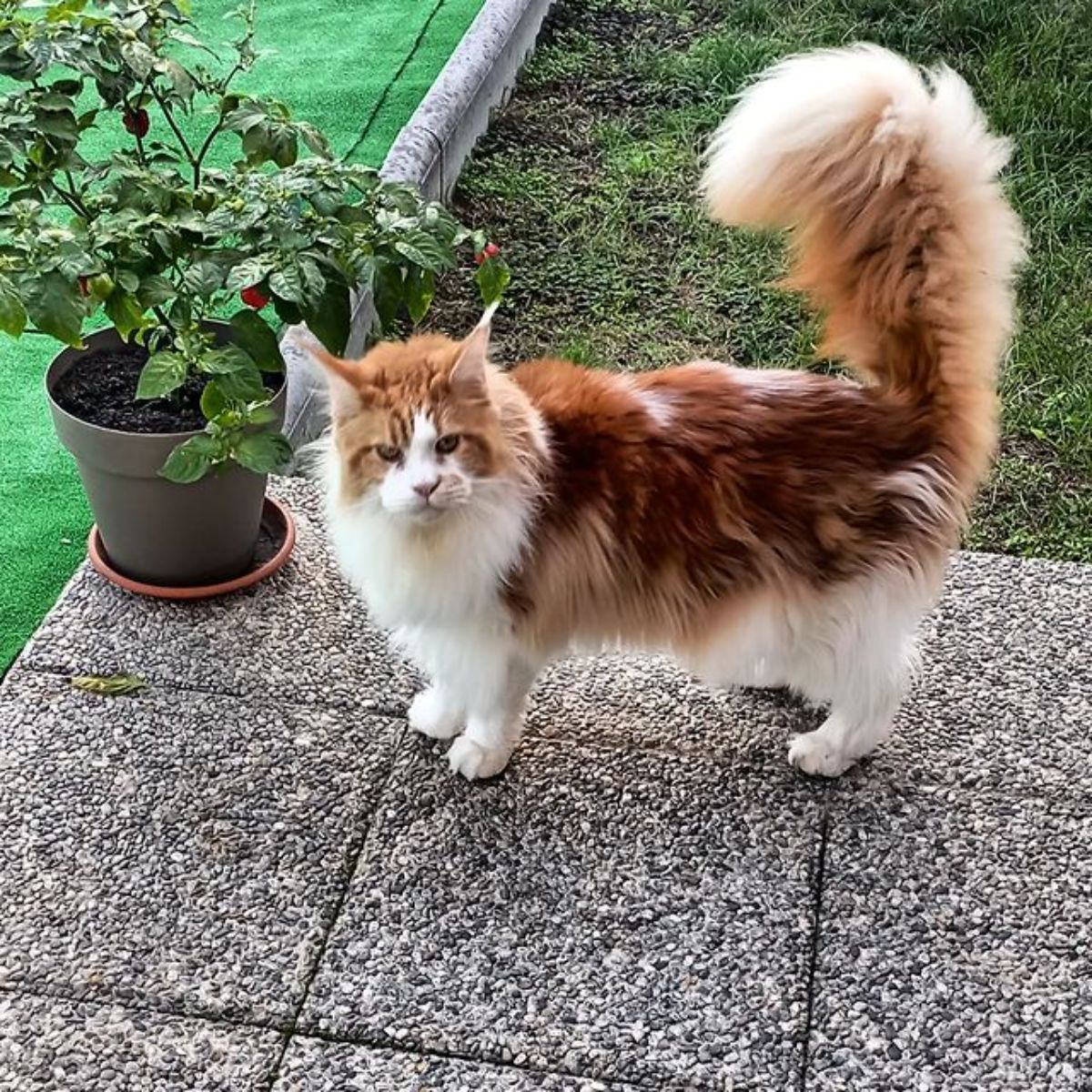 Volume is one of the many positive keywords to describe Giove and his fur. Although Giove is a big male Maine coon from Italy, his fur pattern is a highly saturated orange that looks beautiful.
11. Moses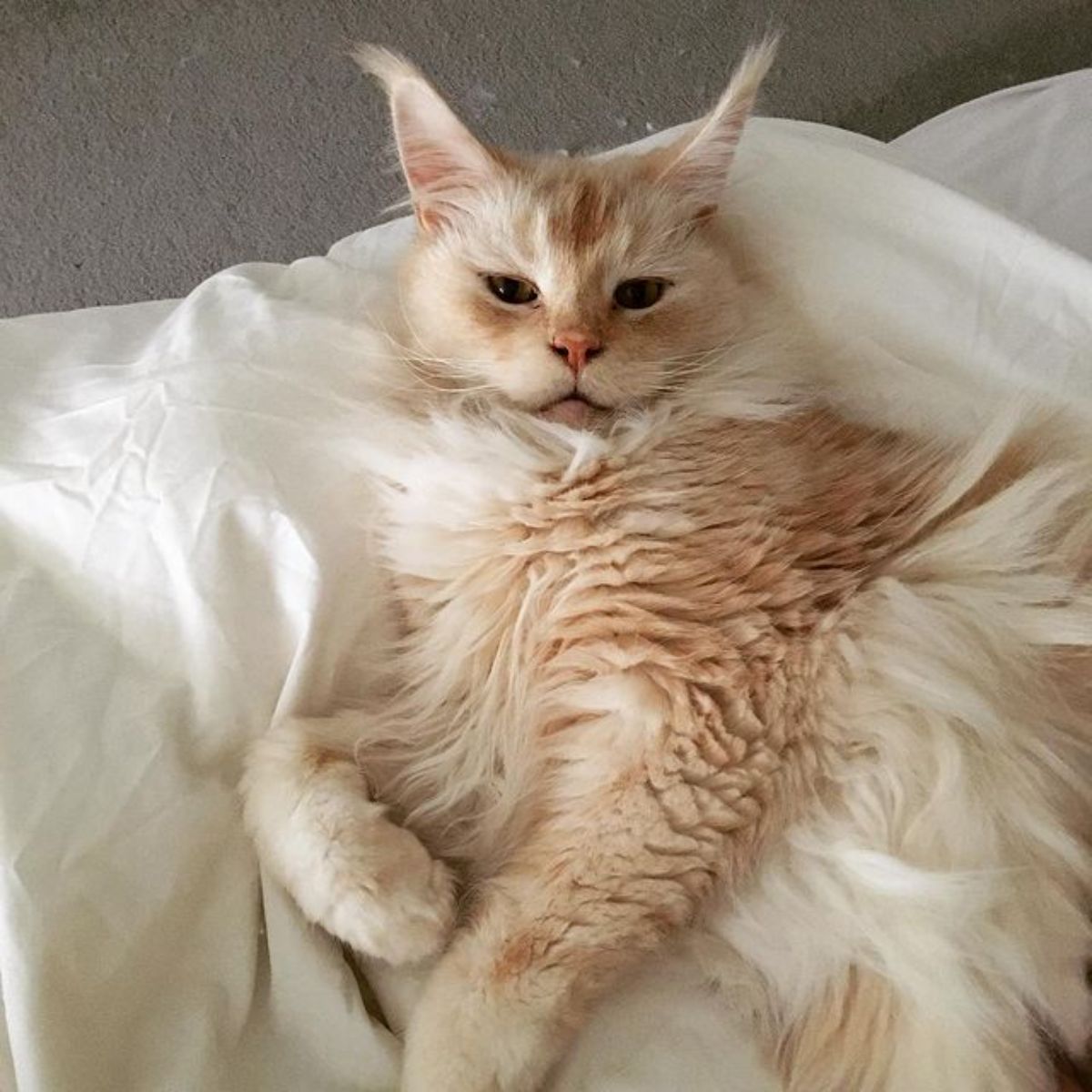 Moses is a red-smoke Maine coon that seems inseparable from the other cat he lives with, Mellow. Mellow is a fluffy brown tabby, creating a beautiful and wholesome contrast between herself and Moses' fur.
Conclusion
Red smoke Maine coon cats can melt your heart at a glance with their luscious fur and pretty eyes. It's hard not to see why cats can quickly become internet famous due to their extreme cuteness.
Whether you're prospecting for ideas on your next, or first, companion or just enjoy looking and admiring the adorableness of cats on the internet, red Maine coon cats are certainly not a bad choice.