Maine Coons are big-boned, long-haired cats that love to climb and explore. They're also brilliant and agile, which means they can be a little challenging to keep safe when you take them outside.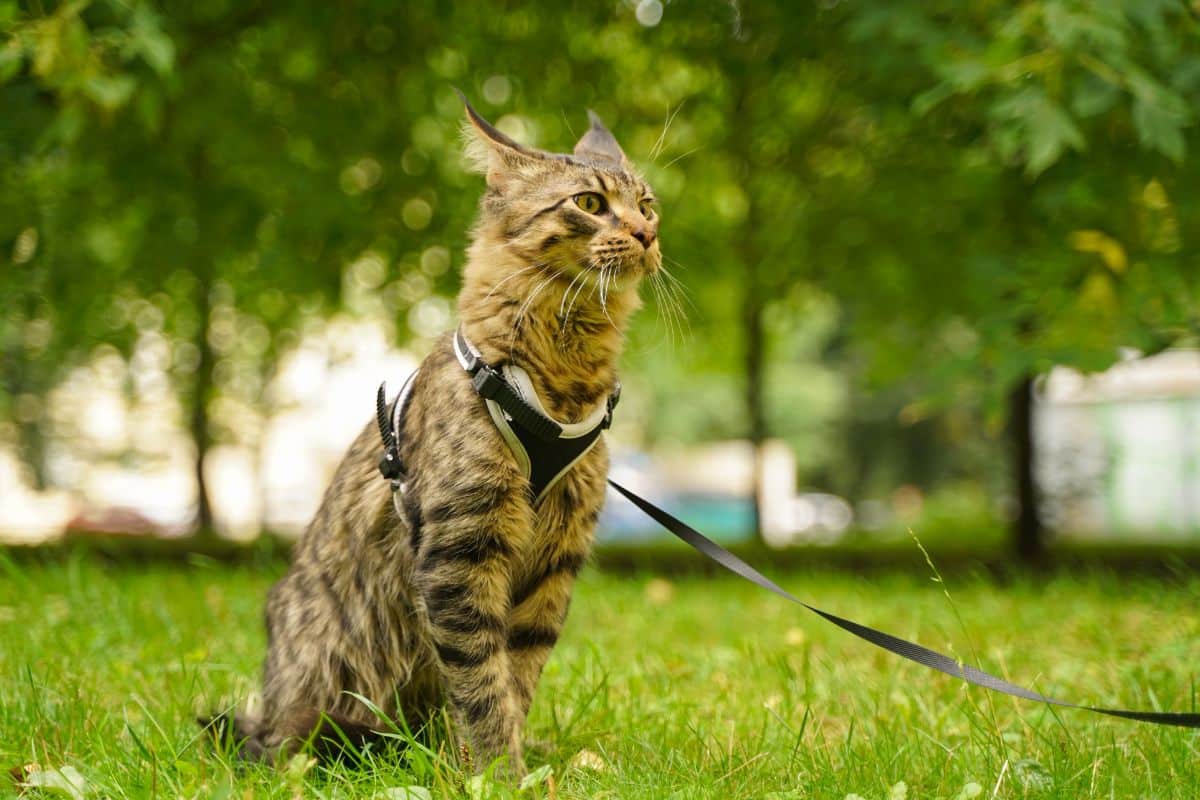 Read on to discover the seven best escape-proof Maine Coon harnesses that will keep your cat safe and secure while you're outside together.
Jump to:
The Benefits of Walking Your Maine Coon Cat
Walking your Maine Coon cat is one of the best things you can do for them. It's a great way to bond with your furry companion, keeps them healthy and active, and gives you both an opportunity to spend quality time together. Here are just a few of the many benefits that come with walking your Maine Coon:
Exercise for better mental health and behavior
Great way to bond with your cat
It helps you keep an eye on their weight
Provides both physical and mental stimulation for your cat
Walking your Maine Coon cat can be a great way to bond with your kitty, but it's essential to do so in a safe way for both of you.
Collars vs. Harnesses for Cats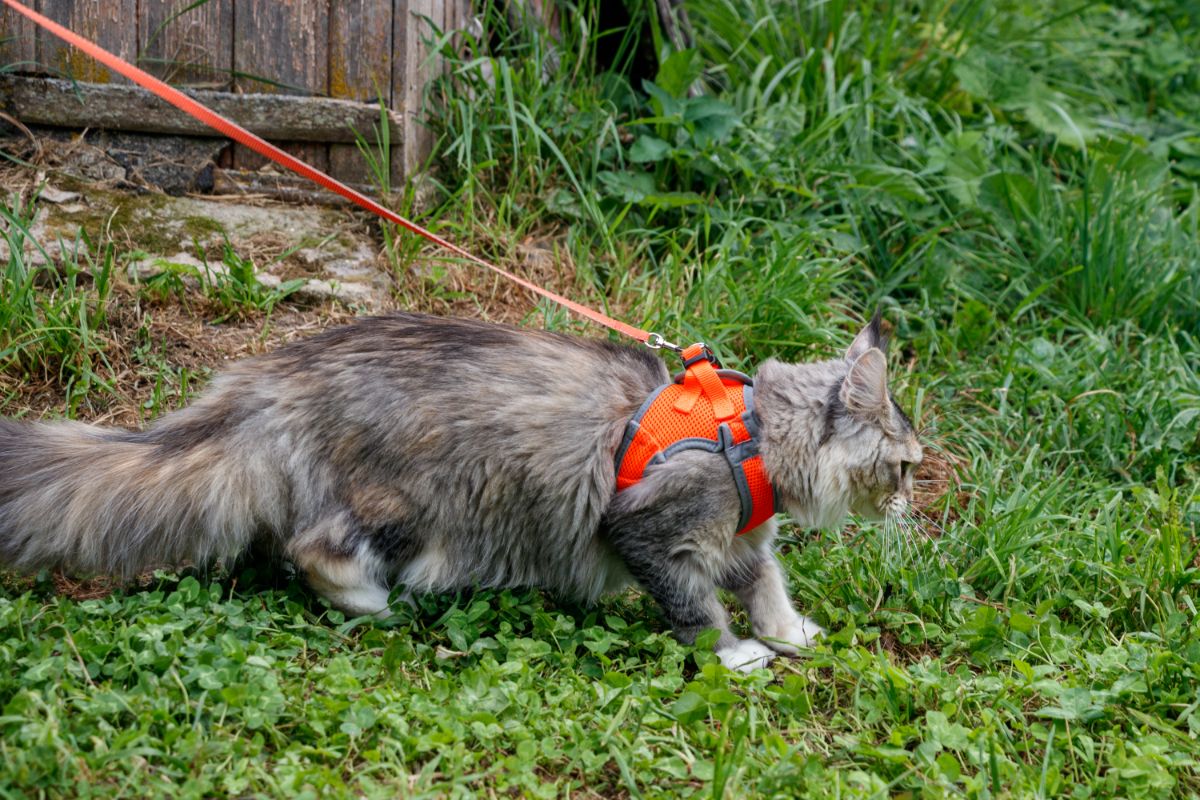 A Maine Coon, or any other cat you plan to take on a walk, should have a collar on with their identifying information in case they get lost.
In addition to a collar, you should also fit them with a harness. Your cat's neck is fragile, and putting a collar on it can be dangerous. If your furry friend gets caught on something, it could cause severe injury or even death.
The best way to keep your Maine Coon safe while walking is with a harness instead of a collar.
What Type of Harness Should You Use?
Many types of harnesses are available, but the most popular ones have straps on both sides of the cat's body that go over their shoulders.
While kittens are still young and small, it's wise to acclimate them to wearing a figure-8 harness. Although they will probably wiggle out of it at first, the more often you put one on your kitten while they are young, the easier it will be when they're older.
Cats can be very sensitive and skittish animals, so it's essential to ensure that your cat feels comfortable with whatever harness you choose before taking them out on their first walk.
Let's get into the best 7 escape-proof Maine Coon harnesses.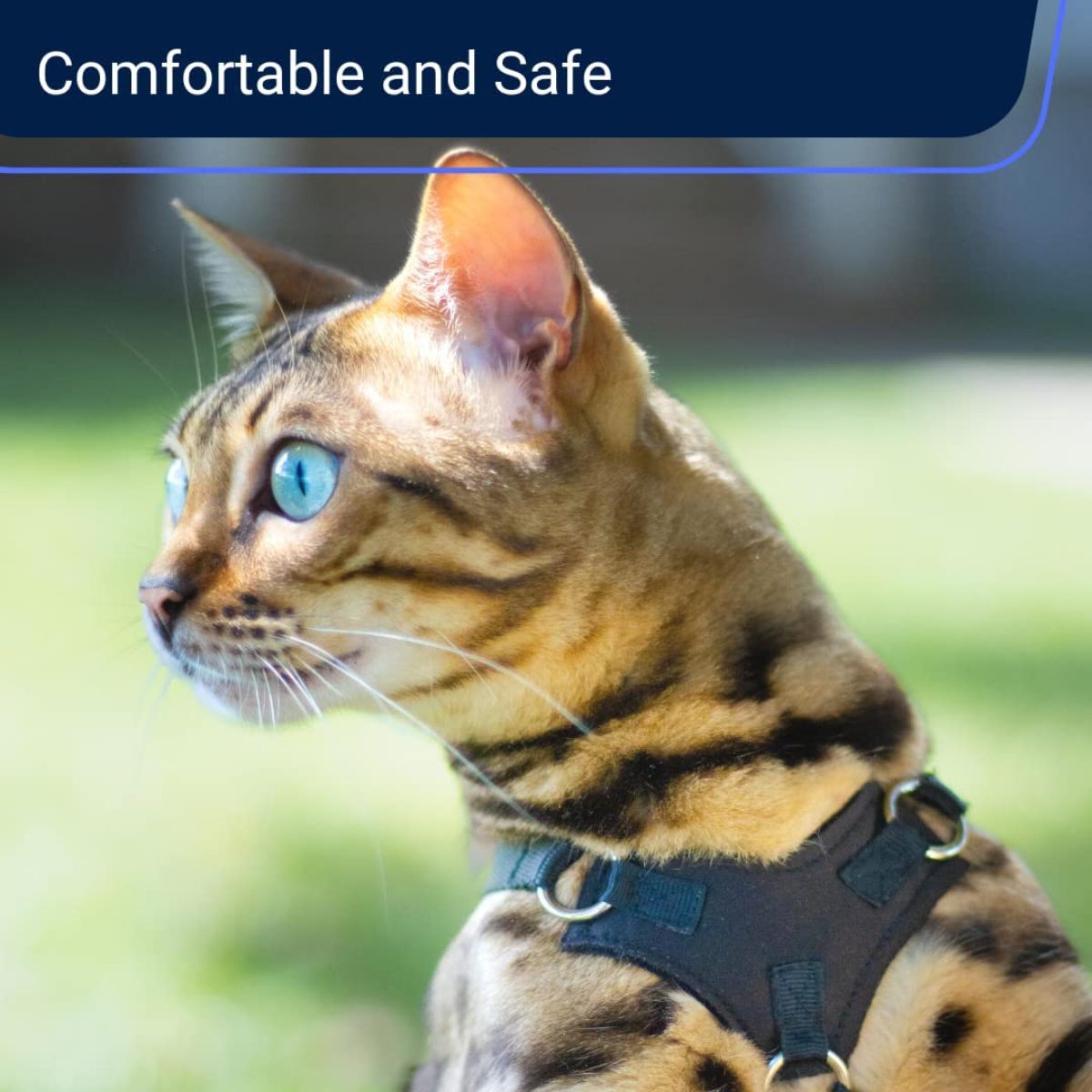 One of the best features of a good harness for Maine Coons is its adjustable straps. These give your cat plenty of room to move around comfortably without feeling restricted by his gear – and if he changes size or shape as he ages (or you adopt another kitty), it'll be easy to adjust accordingly, too!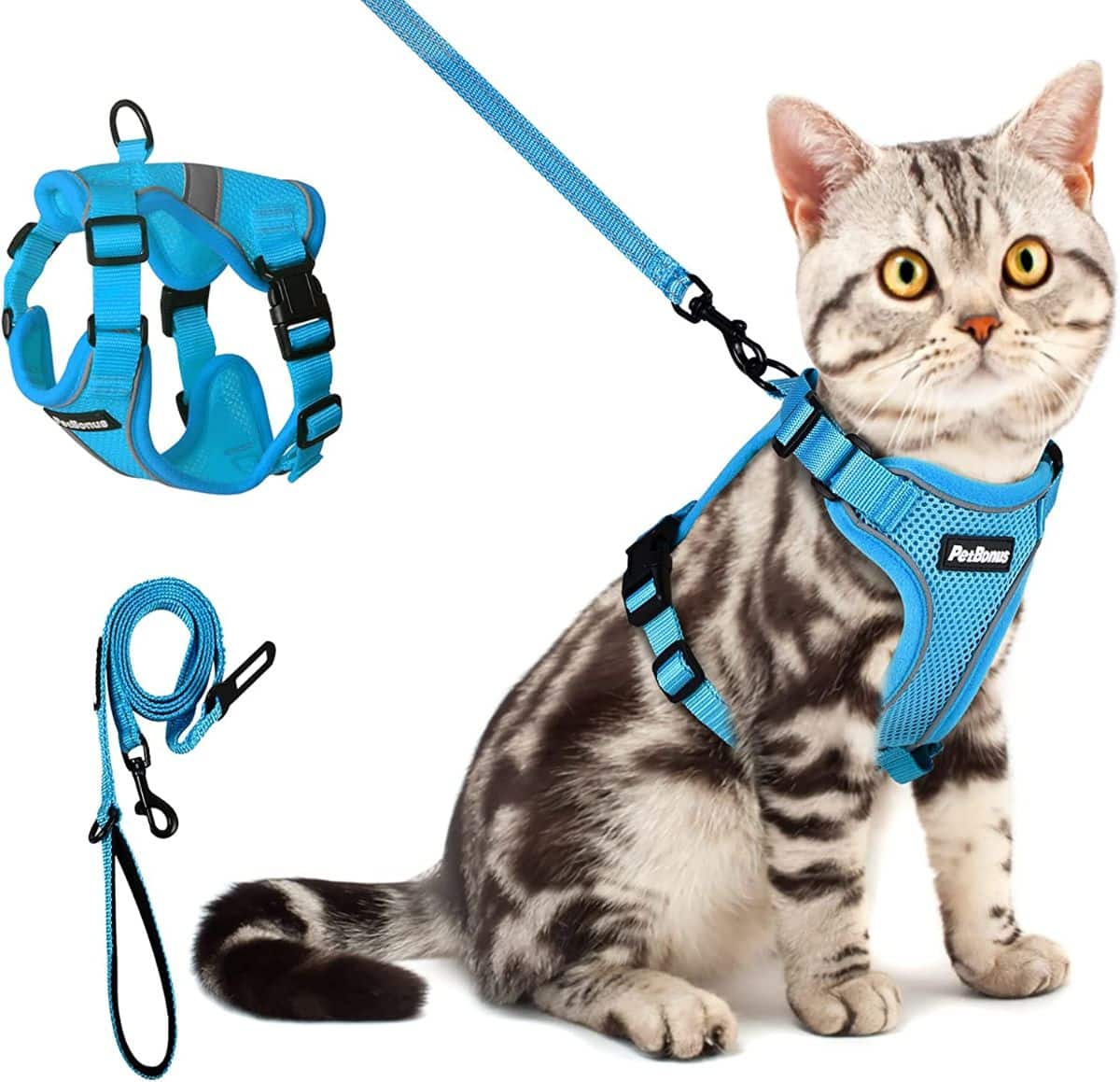 This harness is an excellent option for Maine Coons of all ages and other large-breed cats. This harness features soft padding around the neck and chest to reduce chafing, making it comfortable for even long hikes or walks in the park with your pet.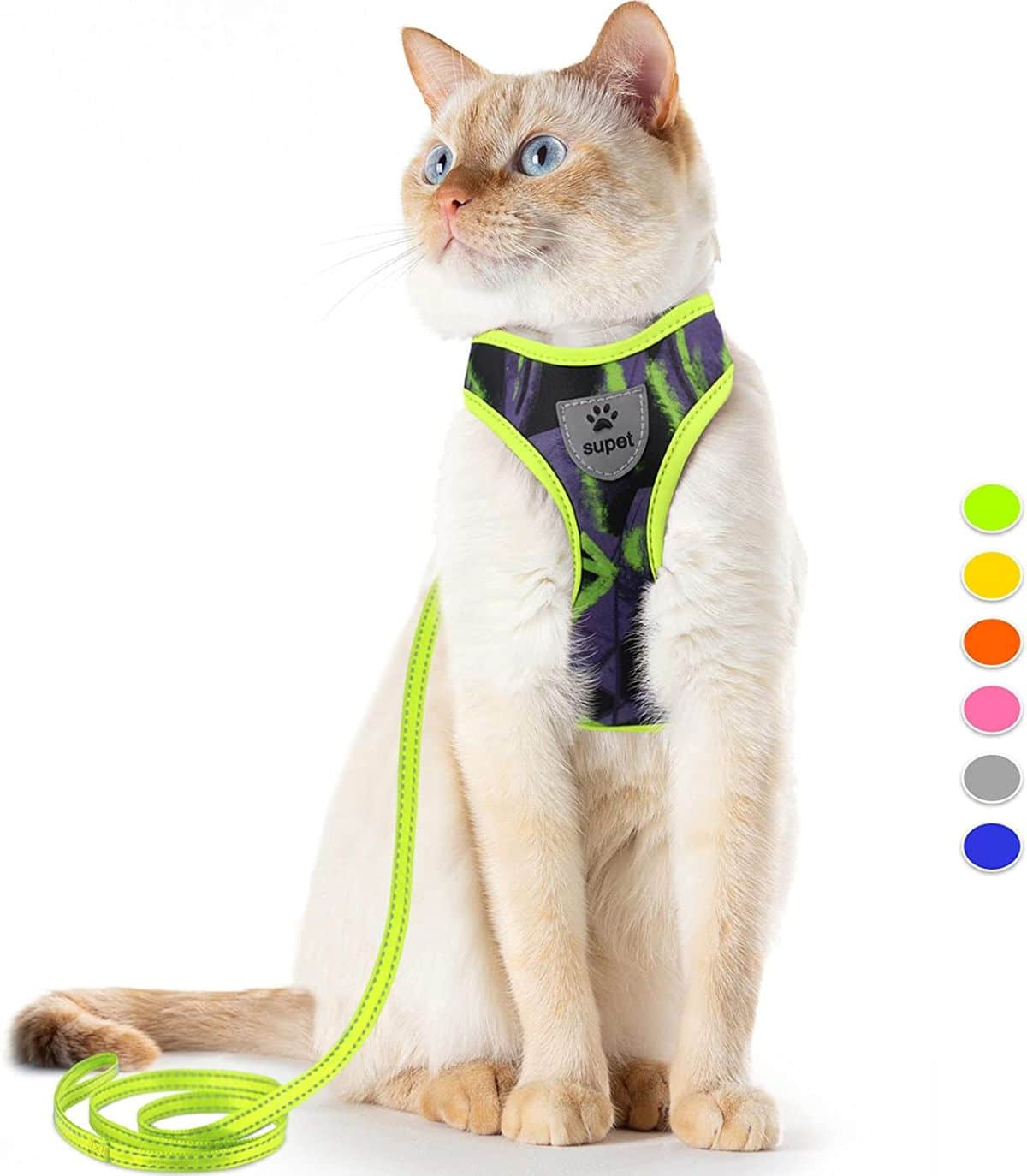 The bright colors and reflective strip make your cat highly visible when she's out walking at night. These are essential factors in keeping your cat safe in the dark – and they can also help prevent car accidents if you take her for a walk during the nighttime hours.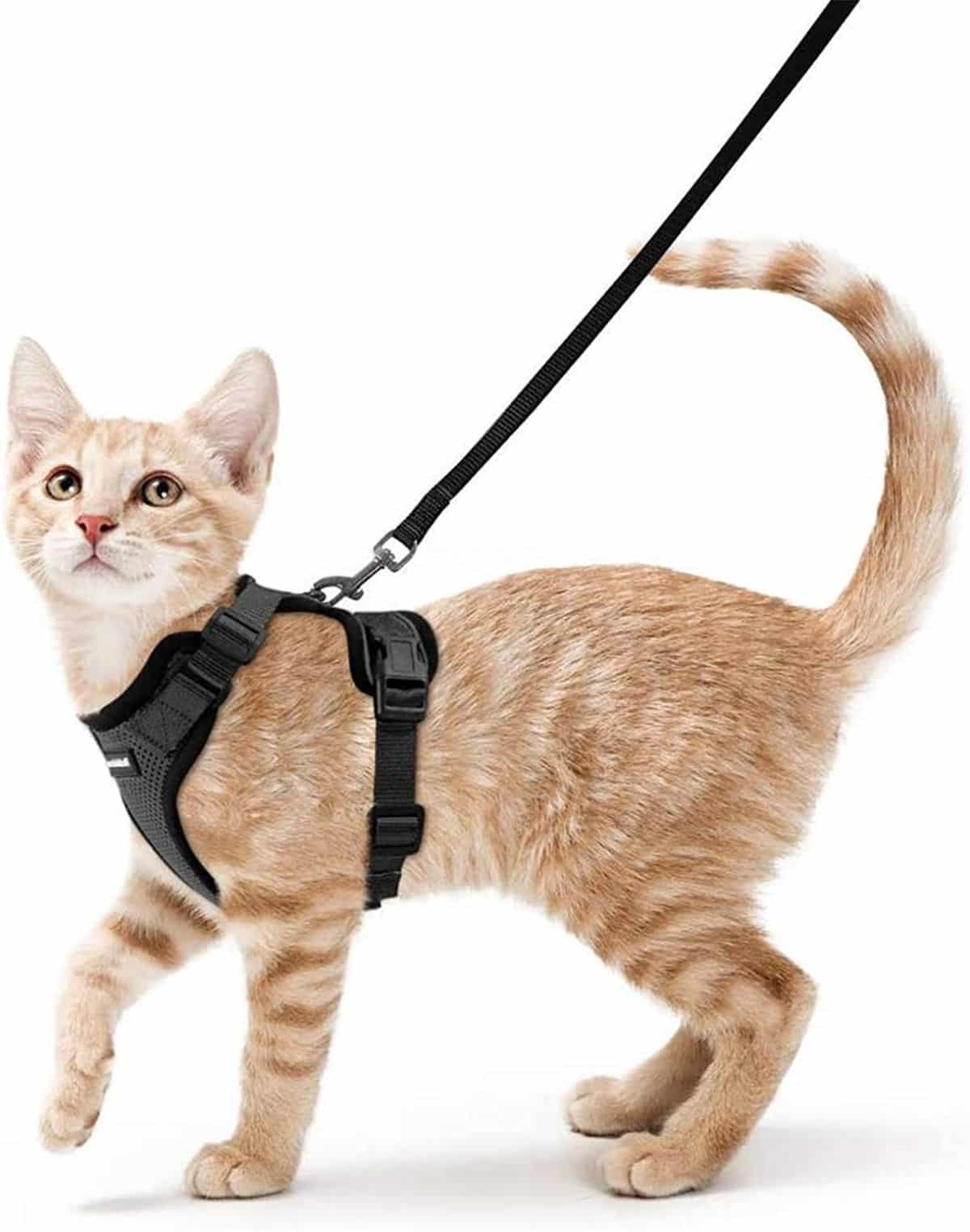 This breathable, lightweight mesh harness will let your feline friend enjoy walks on warm days. It's lightweight mesh and does not restrict your cat's movement or breathing. The harness is also easy to put on and take off, so you can take your kitty for a stroll without any hassle – even if it's the first time he or she has ever worn one!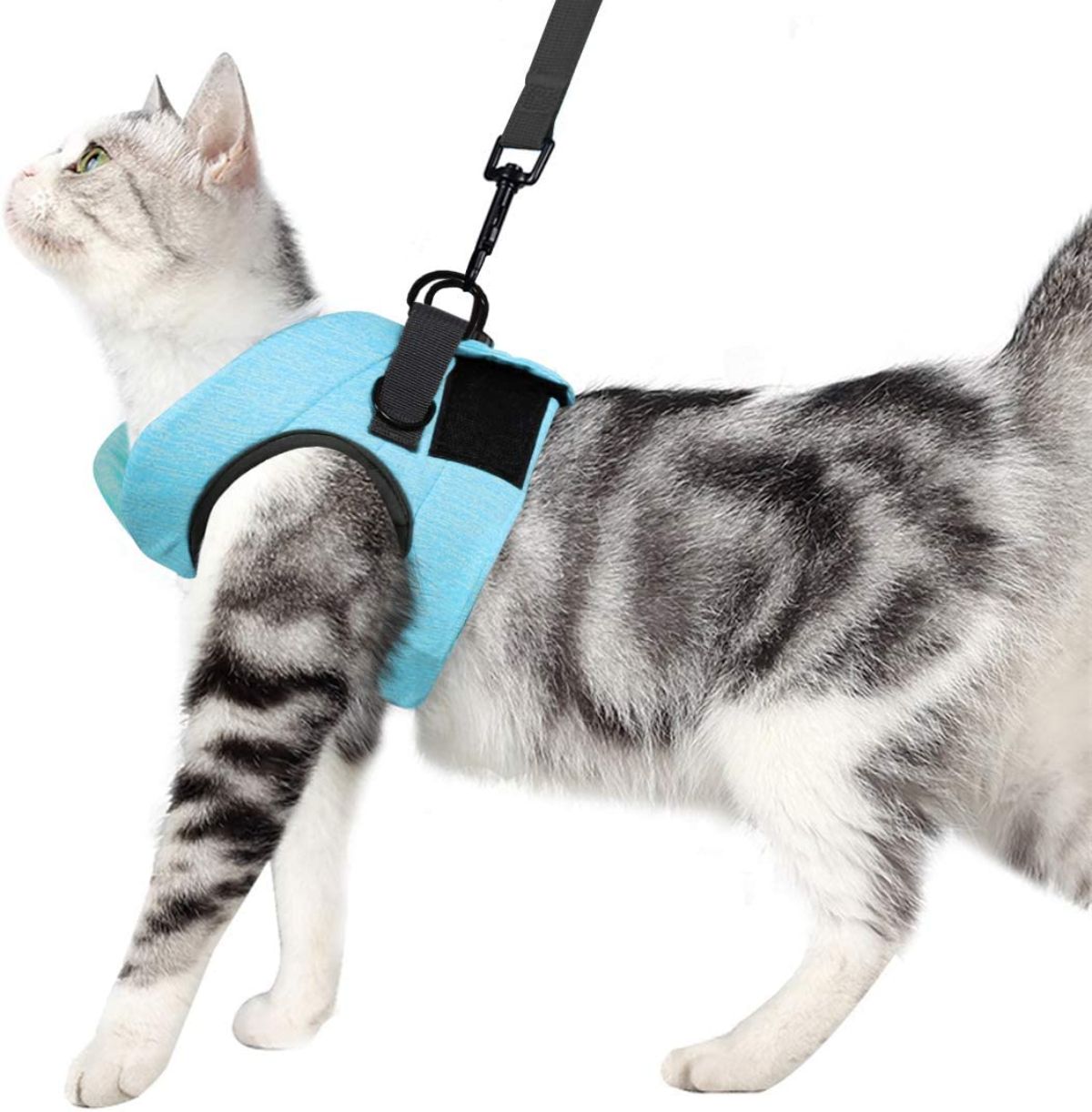 The soft cationic padding provides comfort, while the closures allow quick adjustments to ensure a snug fit. And because it's machine washable, this harness is also easy to clean!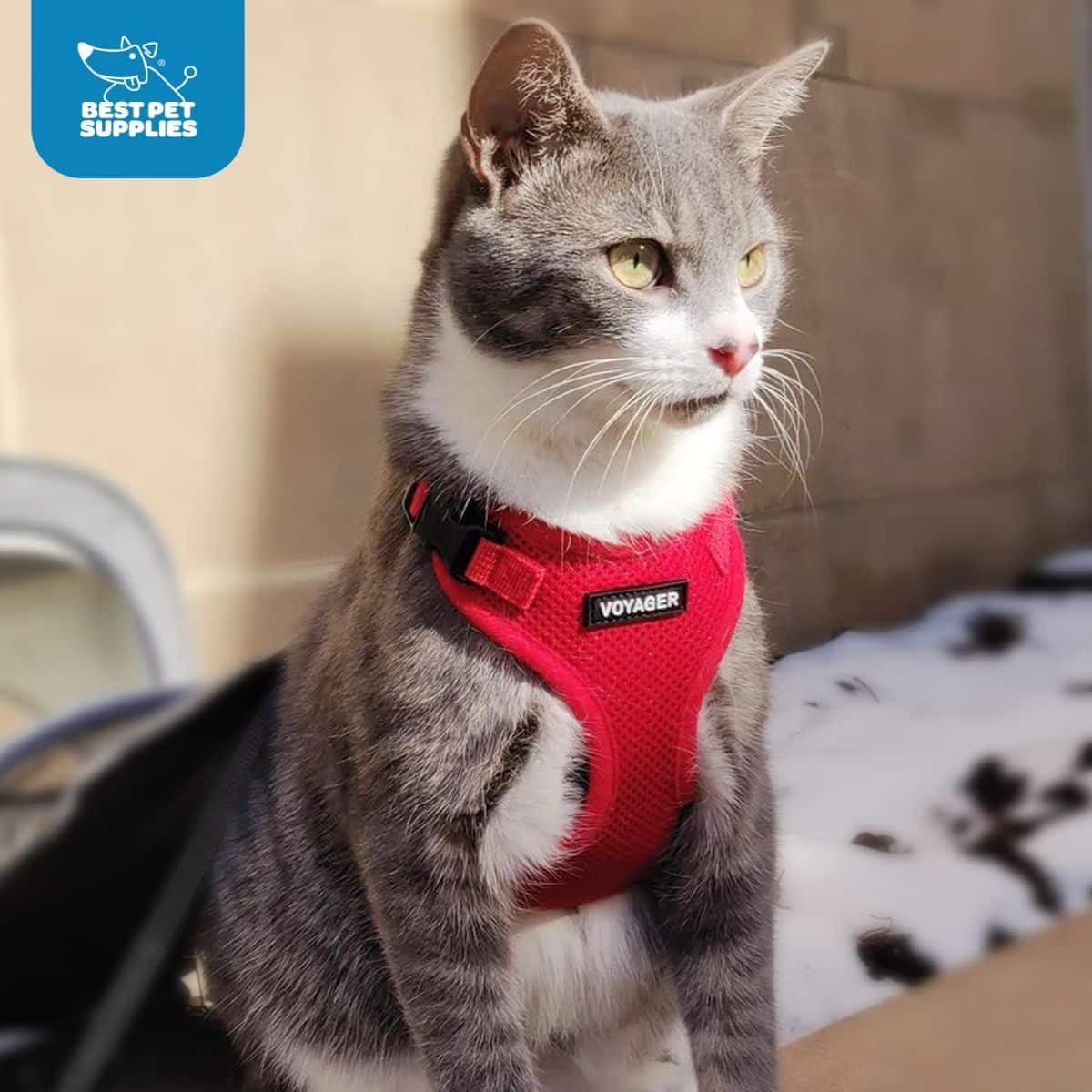 This harness is made of woven nylon mesh, which makes it lightweight and breathable. The straps are adjustable so that you can get a snug fit. This harness is so effective at keeping cats safe that it's not easy for them to slip out of it when they start pulling against it.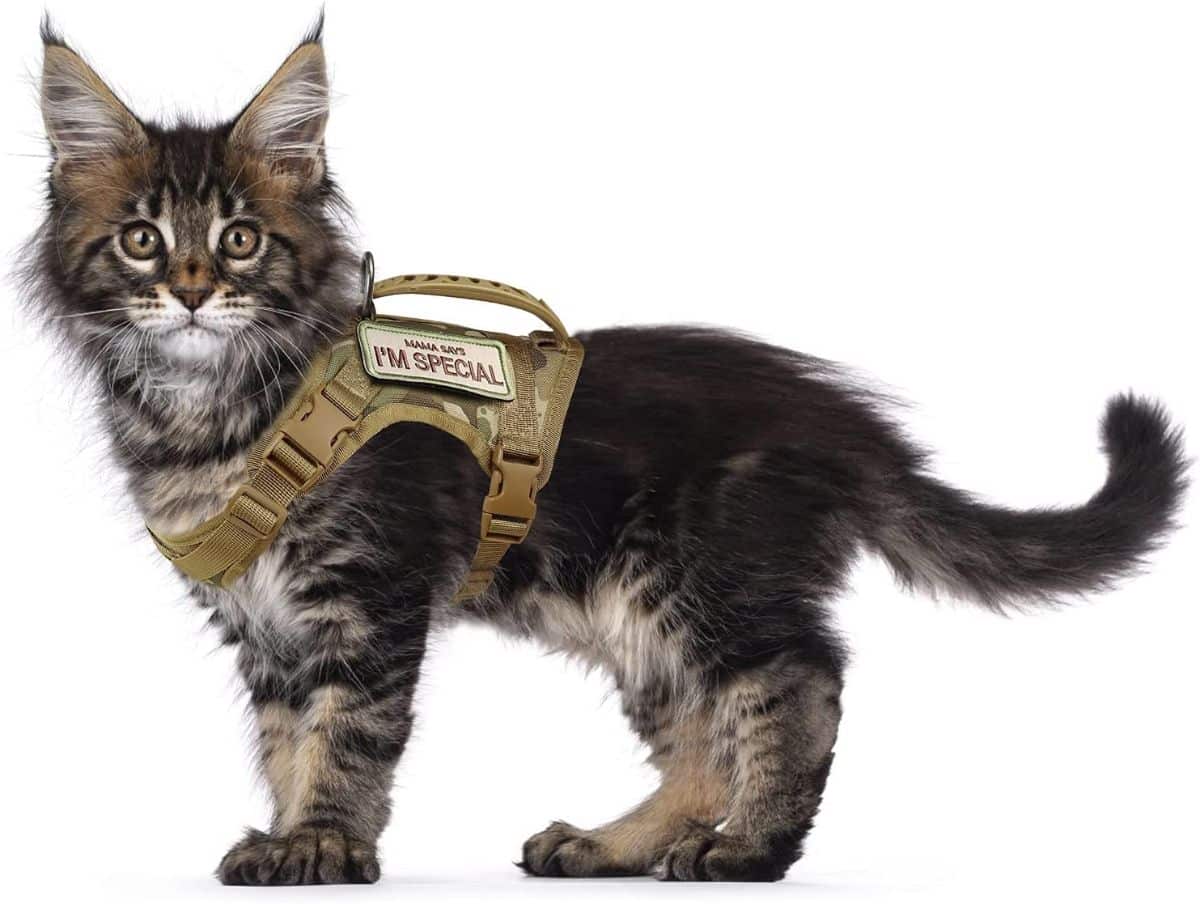 The padded back plate on this harness is designed for optimal comfort. The soft padding is adjustable and breathable, so it won't rub against your cat's skin or cause chafing. After all, if your Maine Coon is uncomfortable wearing the harness, chances are that he'll try to take it off as quickly as possible!
Training Your Cat
Maine Coons are generally calm and relaxed. However, they might be wary of strangers and unfamiliar animals. Many still need a little more time to trust the new circumstances fully.
However, because they are a calm and easy-going breed, they make excellent candidates for harness training. The harness may take some getting used to for particular cats. The temperament of your Maine Coon cat is the deciding factor.
Most Maine Coon owners won't have any trouble with this, but if your Maine Coon cat is resistant to wearing the harness, you can encourage them a bit.
Rub some catnip into the harness and reward your Maine Coon with goodies every time you bring the harness near it. Most cats feel at ease when they smell catnip.
The Maine Coon will come around and be glad to see the harness anytime it is brought out since this will signal the start of an enjoyable outdoor excursion.
Conclusion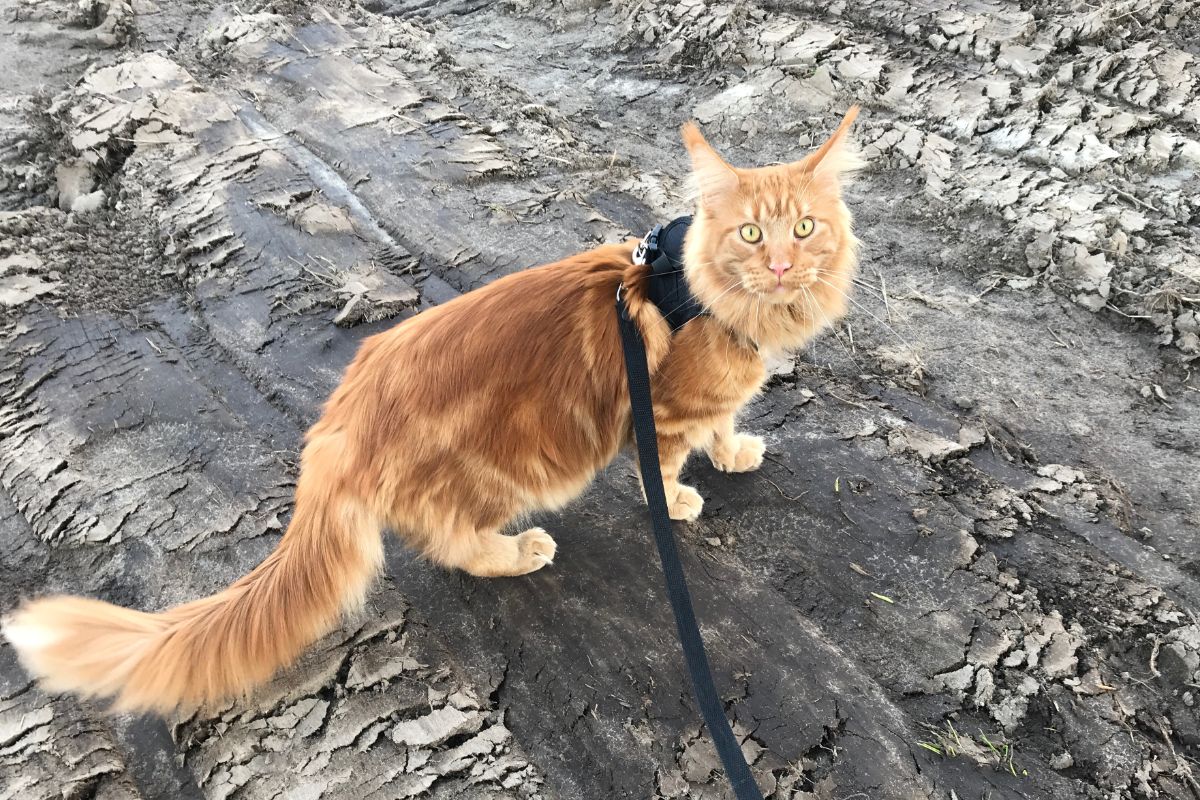 We think these are the best options if you're looking for a harness to keep your Maine Coon safe and secure. They're all available to purchase online, so you can get them delivered straight to your door without leaving the house! The breakaway buckles on these harnesses mean they'll never strangle or choke your cat.
Plus, they come in various colors and sizes so that there will be something perfect for them no matter what size or shape animal you have.