If you have a Maine Coon, then you know that this breed can be quite vocal. These cats are known for meowing and crying at night, but what does it mean when your cat cries like a baby?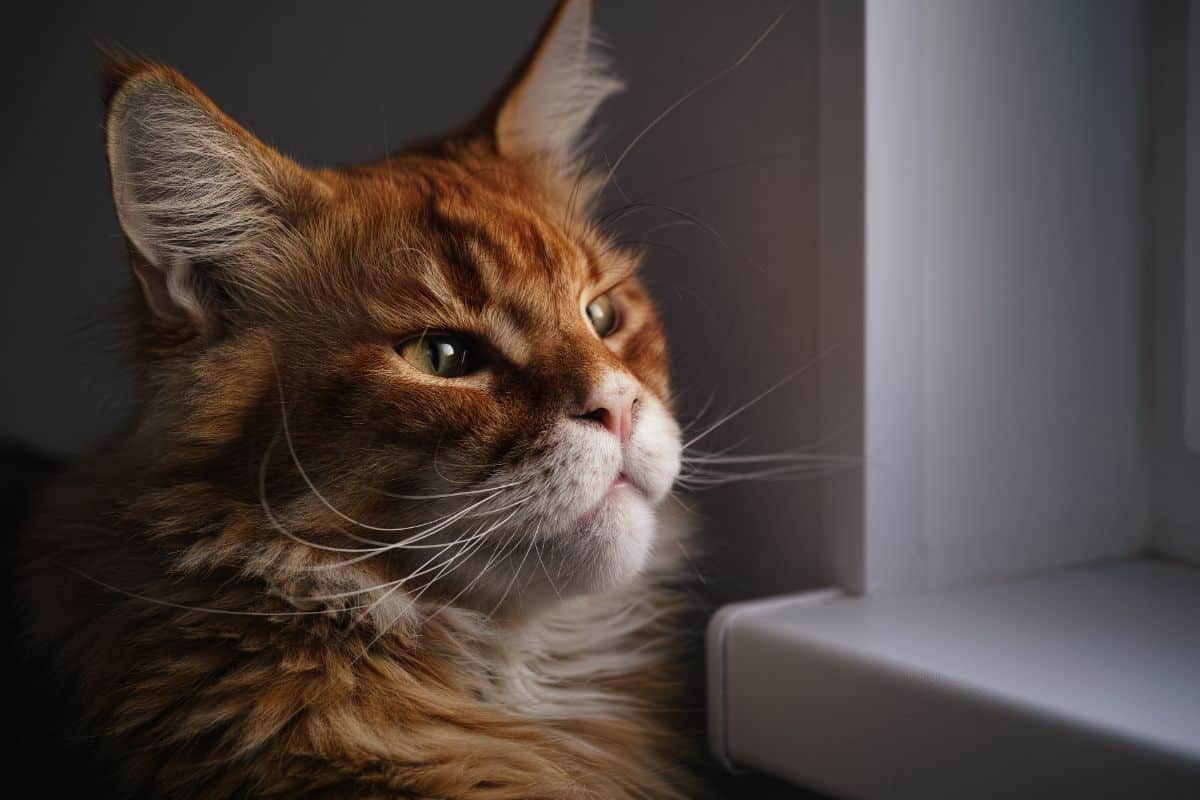 The truth is that the reasons why a Maine Coon cries at night are many and varied, so let's go over some of them to help you understand what might be causing your kitty's nighttime sorrows:
Jump to:
1. Maine Coons Can Cry When They Want Attention
Maine Coons are very vocal and will meow, meow, and meow until you give them what they want. They're not just making noise for the sake of it – they want to be heard! If your Maine Coon cries at night because he wants attention or food (or both), don't worry. It is perfectly normal behavior.
2. Your Cat Is Feeling Lonely and Bored at Night
If your cat is crying at night, it may be because he's lonely and bored. Cats need attention, so they'll make their feelings known at night by crying if you're not paying attention to them during the day.
Try playing with them more often during the day to help keep your Maine Coon entertained and happy after dark (and don't forget about treats!). You can get him a toy to play with at night or during the day at work. You could also consider getting a new scratching post since he loves to scratch on surfaces when bored or lonely.
3. Your Maine Coon Is Feeling Unwell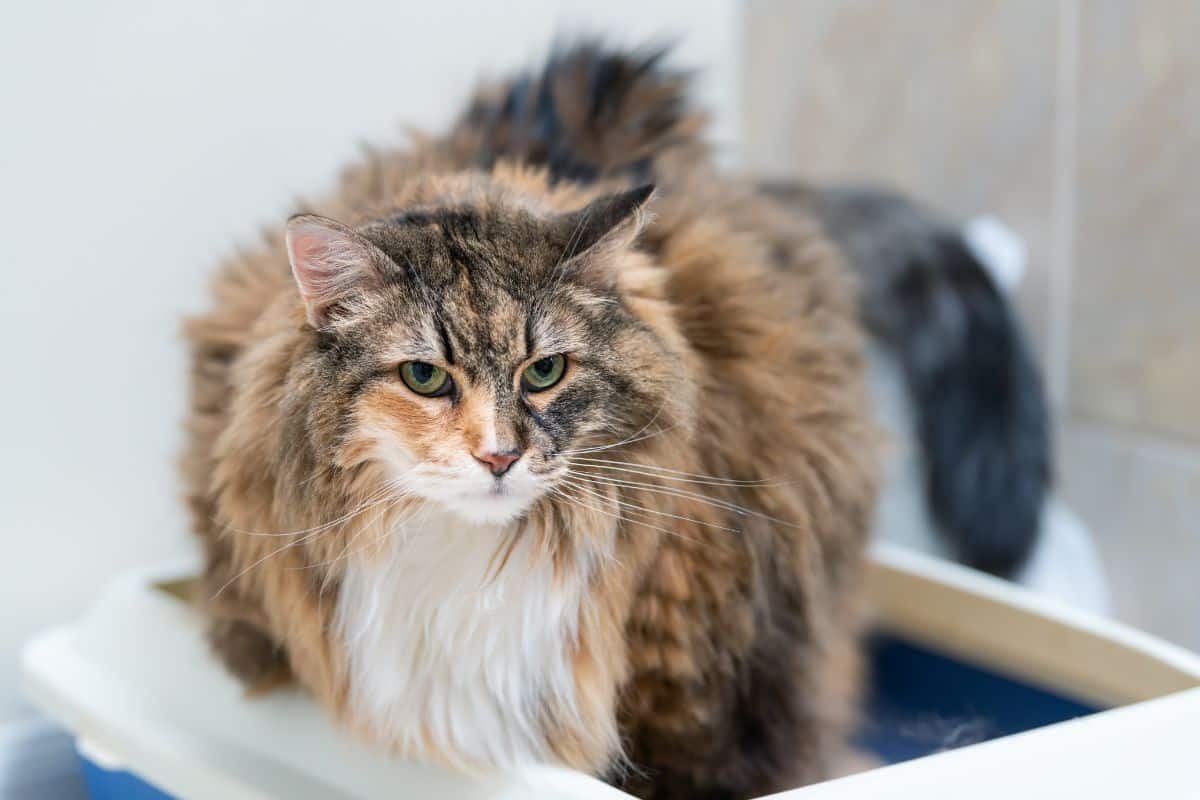 Your Maine Coon might be sick. Reasons can include tummy aches, fevers, infections, and sore throats. If your Maine Coon coughs up blood or has any other unusual symptoms for his age (such as lethargy), make sure to call your vet as soon as possible.
Also, you may have accidentally given him something bad to eat that made him ill. If you suspect this happened, ensure not to feed any outside food until after you've had time to talk with a vet about what happened so they can help prevent any future incidents from occurring again!
4. Your Maine Coon Hears Meowing Outside the Window
Cats are very territorial and don't like it when other cats come near their territory. They want you to go and chase off the other cats, but if you don't do it and let them stay there, they'll cry at night again.
If your cat hears meowing outside his window during the day, he may start crying. He'll do this because he has been hearing this sound from another cat for a long time, and it seems like nothing has changed yet!
5. Your Cat Knows You Wake Up Early in the Morning
Cats are nocturnal animals, meaning they're active at night and sleep during the day. Because of this, cats will try to get you out of bed early in the morning by meowing or biting your face or arms. They may also jump on top of your bed to wake you up!
6. Your Maine Coon Wants To Eat Something or Go to the Toilet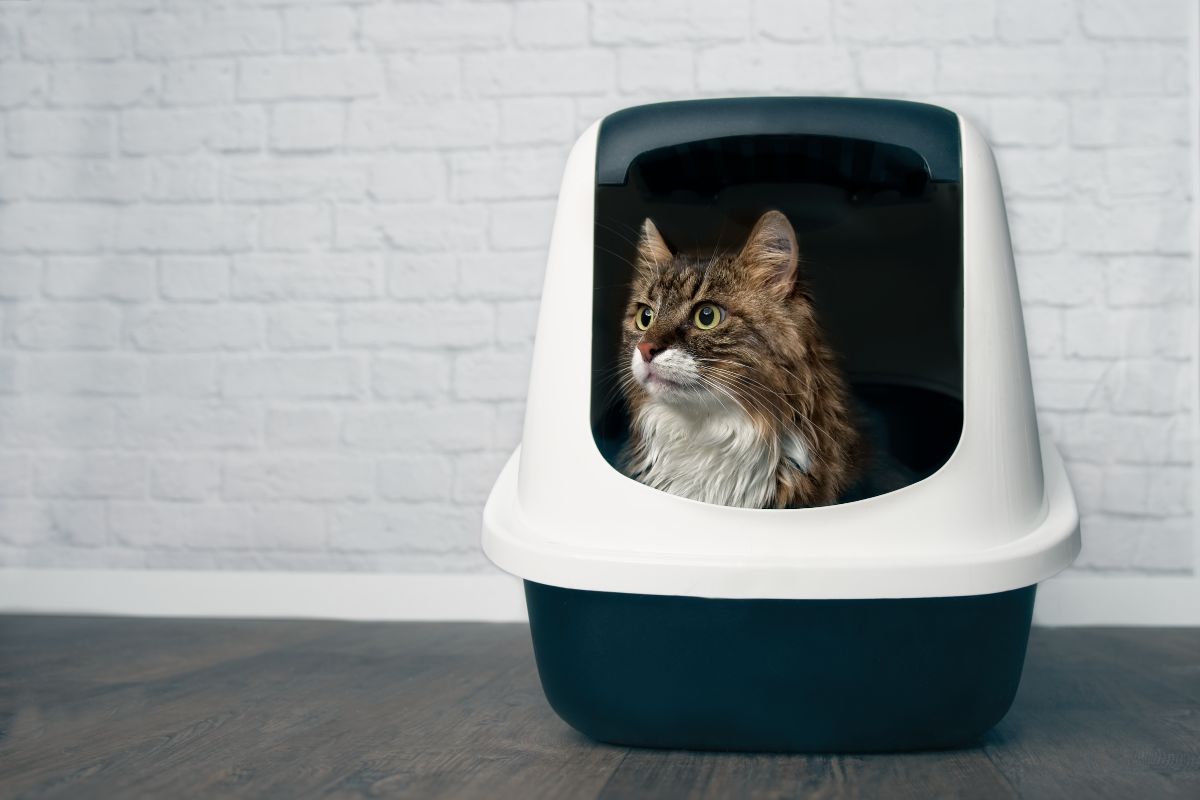 Cats are creatures of habit and like to eat many times a day. If your feline companion is hungry, he will cry or meow until you feed him. And if your cat has to go outside for a pee break, or his litter tray is too dirty to use, he'll make sure everyone knows about it.
You might be okay with your Maine Coon crying in the evening because it's his regular sleeping pattern. However, if you notice that this behavior hasn't changed over time (or even if it has), then something else is going on that needs attention.
7. Your Cat Is Missing Someone in Your Family
Maine Coons are very social cats and love being around people. If you have a big family, it's too easy for your Maine Coon to get confused at night if one family member isn't home. They prefer being with their humans and might be a bit stressed if they can't find their favorite person at night.
If your cat has gotten used to spending time with you, they may miss you when you're not there. If this happens every night and even during daytime hours, then it may be worth it for you to consider setting up a room just for them in your house, so they get used to being alone.
How Do I Calm My Maine Coon?
If your Maine Coon cat cries at night, this can be very frustrating and upsetting. Here are some suggestions to help you calm him down:
Ensure Your Cat's Physical Needs Are Met
Cats can get anxious if they're hungry or thirsty, so make sure he has food and water available all day long. If he eats only once or twice a day, try feeding him more often to ensure he's not hungry at night.
Play With Your Cat During the Day
You'll need to do this every day for at least 20 minutes to improve his social skills and help him feel better about going outside the home. Playtime also helps them burn off energy and tire them out, so they sleep better at night.
Feed Your Cat Before Bedtime
If your cat cries for food late at night, make sure he eats at least one hour before bedtime so that he does not wake up hungry, just as everyone else is falling asleep. It may not be easy if you work long hours but try feeding him twice during the day instead of only once so that he gets enough food before bedtime!
Are Maine Coons Emotional?
Like any animal, a Maine Coon has the capacity for emotion. However, it can be noted from their vibrant personalities that Maine Coon cats are in fact very emotional creatures. They love their humans, they love their homes, and they can become quite protective of both.
Don't Ignore the Cries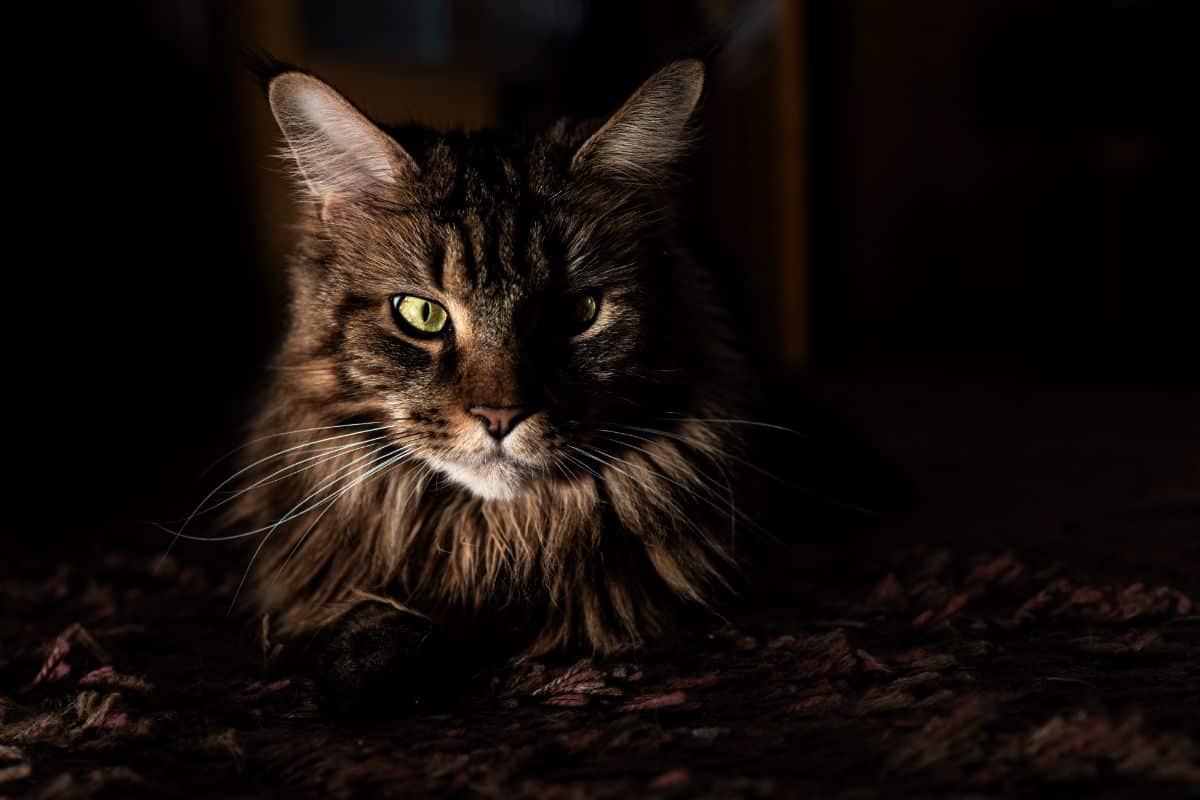 It's important to know that your Maine Coon is doing all this crying for a reason. They want something from you and will keep crying until they get it. That's why it's so important for you to check on them when they do this at night because there could be something wrong with them that needs tending to!