Maine coons are a popular pet choice for many cat lovers. But are they really good pets? Let's examine what people have to say about these furry friends.
Jump to:
What Is a Maine Coon?
Maine coon cats are domestic cats native to the state of Maine in the United States. These felines are known for their long fur and large size in relation to most house cats. Maine coons make great pets for many people because they are typically very affectionate, friendly, and good-natured.
One study found that Maine coons are the second most popular cat breed in the United States, behind only the Persian cat. This popularity is likely because Maine coons are amenable and don't require much care.
Maine coons have a life expectancy of 12-15 years, making them one of the longest-living cat breeds. The average lifespan for most other cat breeds is 8-10 years.
So, if you're looking for a furry friend who will be by your side for many years, a Maine coon cat may be the perfect pet.
Where Did Maine Coons Originate?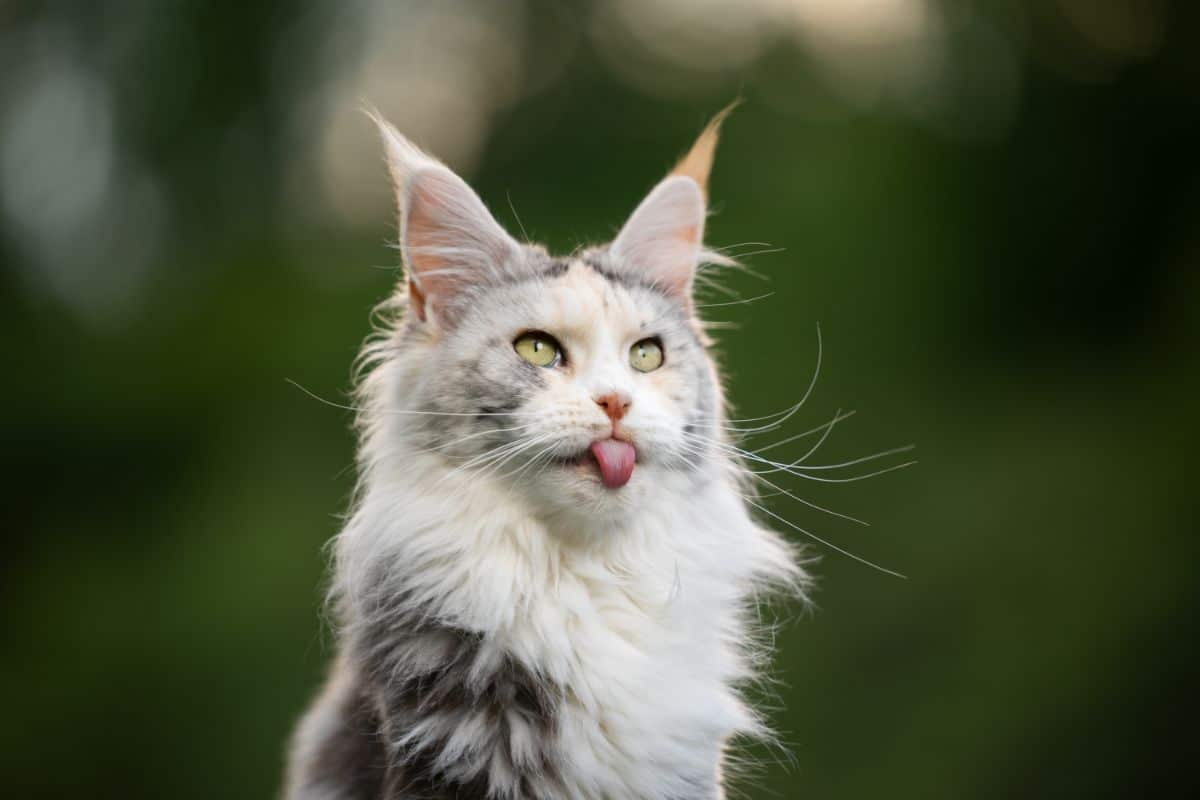 Maine coons probably descend from long-haired Norwegian forest cats. They were brought to Maine by sailors in the 1850s. They mated with shorthair cats, and the result was a big, fluffy cat with a tail like a raccoon, giving the Maine coon its name.
The first Maine Coon mentioned in writing was Captain Jenks of the Horse Marines in 1861. He was a large black and white cat with long hair, which made him look like a raccoon. That's where the Maine Coon got its name.
Why Are Maine Coons Good Pets?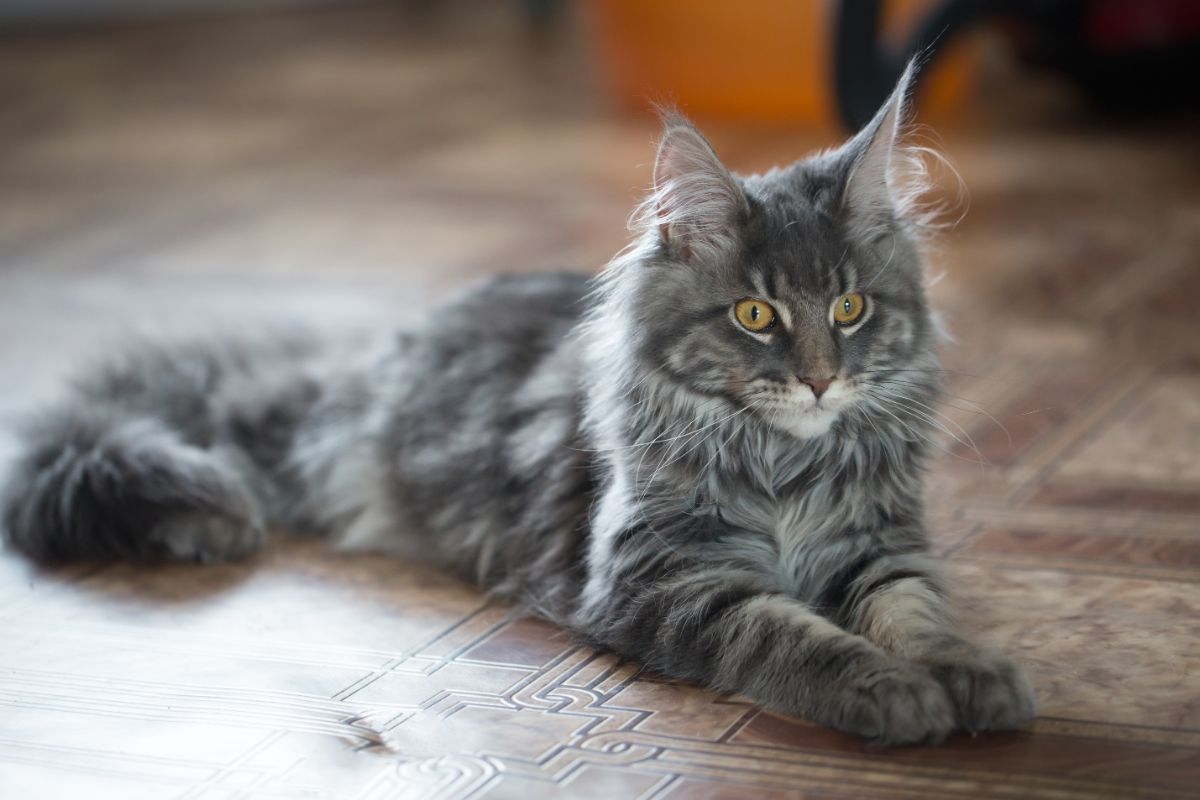 Maine coons are loyal and loving. They are known for their size, intelligence, and gentle disposition. While they may not be the cuddliest of cats, they are very affectionate and make great companions.
Maine coons are also known for their ability to get along with other cats, which makes them a good choice for families with several pets. However, they sometimes like to play a little too rough for smaller cats, so it's essential to supervise introductions and ensure everyone is getting along.
Maine coons can get along with dogs, depending on the individual cat's personality. Some Maine coons are very social and outgoing and will love playing with the family dog. Other Maine coons may be more reserved and may not be as interested in interacting with dogs.
It's important to slowly introduce your Maine Coon to any dogs in the household to make sure everyone is comfortable with each other.
Maine coons are patient and are good with children. In addition, they are known for being low-maintenance, which makes them an excellent choice for busy families.
Maine coons are playful and curious, which makes them a lot of fun to have around. They are also intelligent, so they can be trained to do tricks or even use the toilet.
Maine coons are vocal, so if you're looking for a cat that will talk to you, a Maine coon is a perfect choice.
Do Maine Coons Have Health Problems?
Maine coons sometimes develop these genetic health problems:
Hypertrophic Cardiomyopathy is cats' most common form of heart disease, and Maine Coons are at a higher risk for developing this condition.
Polycystic Kidney Disease is a hereditary disorder that can cause renal failure in Maine Coons.
Hip Dysplasia is a condition that can cause lameness and arthritis in affected cats. Maine coons are especially prone to this condition.
Glycogen Storage Disease IV is a fatal genetic disorder that prevents the body from converting glycogen into glucose, resulting in low blood sugar levels and death.
While these health problems can be serious, they are relatively rare and can often improve with proper veterinary care.
What Are Some Characteristics of Maine Coons?
Maine coons are one of the most gigantic breeds of cats, weighing up to 18 pounds or more.
They are loved for their playful and friendly personalities and are often described as "dog-like" in their behavior.
Maine coons are excellent hunters. They would kill small animals in the wild, such as rodents and birds. They are also good swimmers. Maine coons are one of the few domesticated cat breeds that like water because they have thick coats that repel moisture.
Maine coons have thick coats that protect them from cold weather. Their huge, tufted paws act as snowshoes, and they wrap their tails around their bodies when they are cold. These felines are well-suited for living in Maine, where winters are long and frigid.
An unusual characteristic of these cats is that they can be leash trained and walk on a harness like a dog. This ability can be useful if you live in an apartment and want to take your cat for a walk without worrying about them running off.
Fun Facts About Maine Coons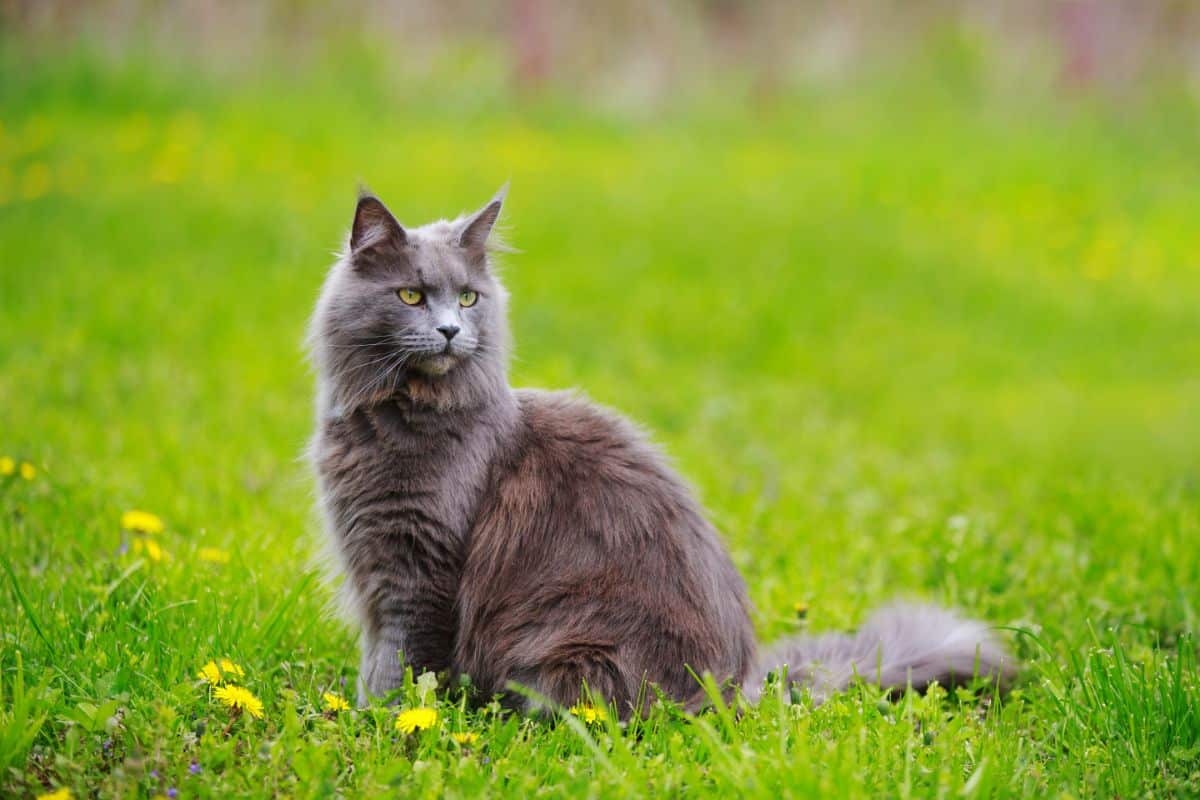 The following are some fun facts that you may not know about Maine Coons.
A Maine Coon was the first domesticated animal to be commercially cloned. His name was Little Nicky, and scientists cloned him in 2004.
The cat that held the record for longest life was half-Maine Coon. His name was Corduroy, and he lived to be 27.
Maine Coons were once used in shipyards to kill rats.
The biggest Maine Coon on record was 48.5 inches long, from nose to tail. His name was Stewie, and he lived in Reno, Nevada.
Maine Coons are the official state cat of Maine.
Maine Coons sometimes have six toes on each paw. This condition is called polydactylism, and it's considered lucky in some cultures.
Most Maine Coons are brown tabby but can be any color or pattern.
Some claim that Maine Coons resulted from a long-haired cat breeding with a raccoon. While a fun story, this sort of interspecies reproduction is not possible.
Final Thoughts
Maine Coon cats are good pets because they are friendly and playful. They are also smart, which makes them easy to train. They also like living with other cats, which makes them good choices for families with multiple pets.
Maine coons are originally from the state of Maine in the United States and are one of the most popular cat breeds worldwide. So if you're looking for a loyal furry friend, a Maine coon cat is a great choice.