If you're a pet owner, you already know a nasty smell, especially from a mucky pup or a litter box, can be irritating.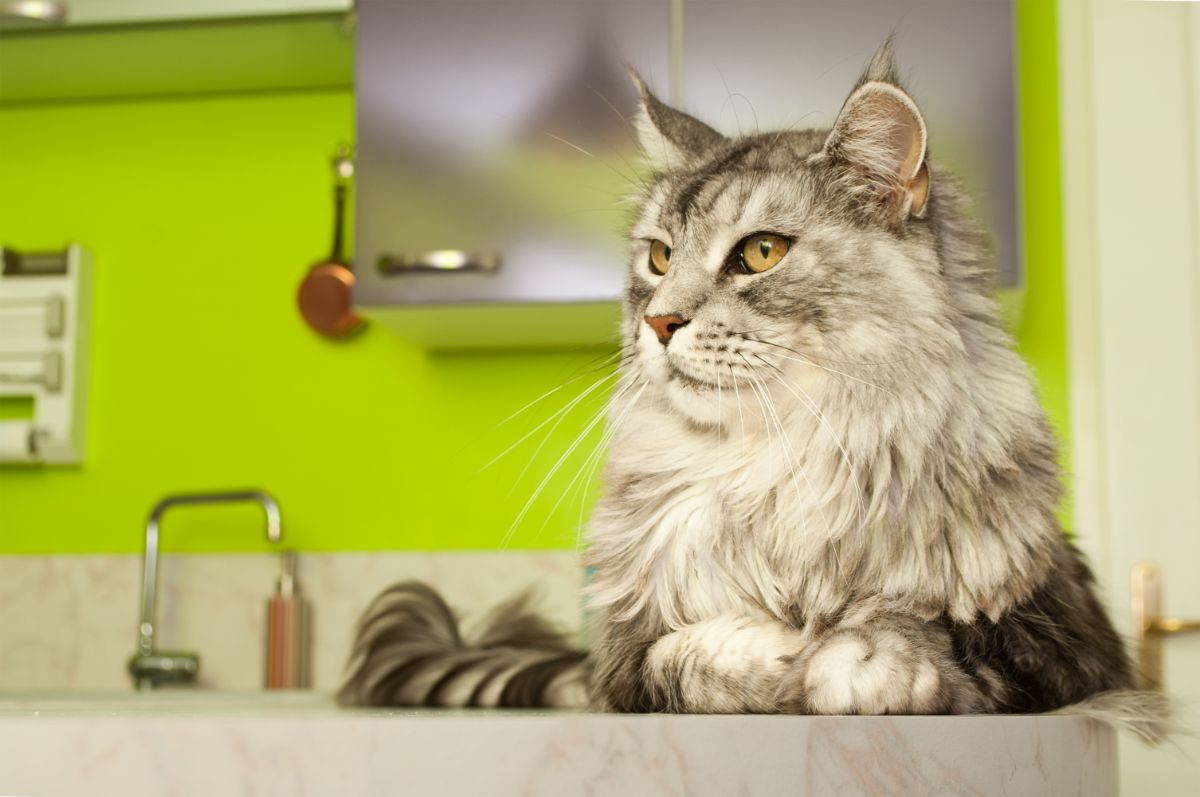 You'll admit that some pet smells are just quite unbearable at times. As a cat owner, you must do everything necessary to control the odor within your living space.
Here are the best products to keep your home smelling fresh all day long.
Jump to:
Which Air Fresheners Are Safe for Cats?
When shopping for air fresheners, several factors come into play. For instance, you'll need to reach for pet-safe air fresheners that use naturally derived ingredients while avoiding those with chemical components.
How Can I Scent My House With a Cat?
If you live with a cat but want to keep your house smelling fresh, you can use scented candles or a diffuser with cat-safe essential oils. Remember that many essential oils are toxic to cats, including peppermint, cinnamon, and tea tree oil.
Alternatively, you can use one of the pet-safe air fresheners listed below.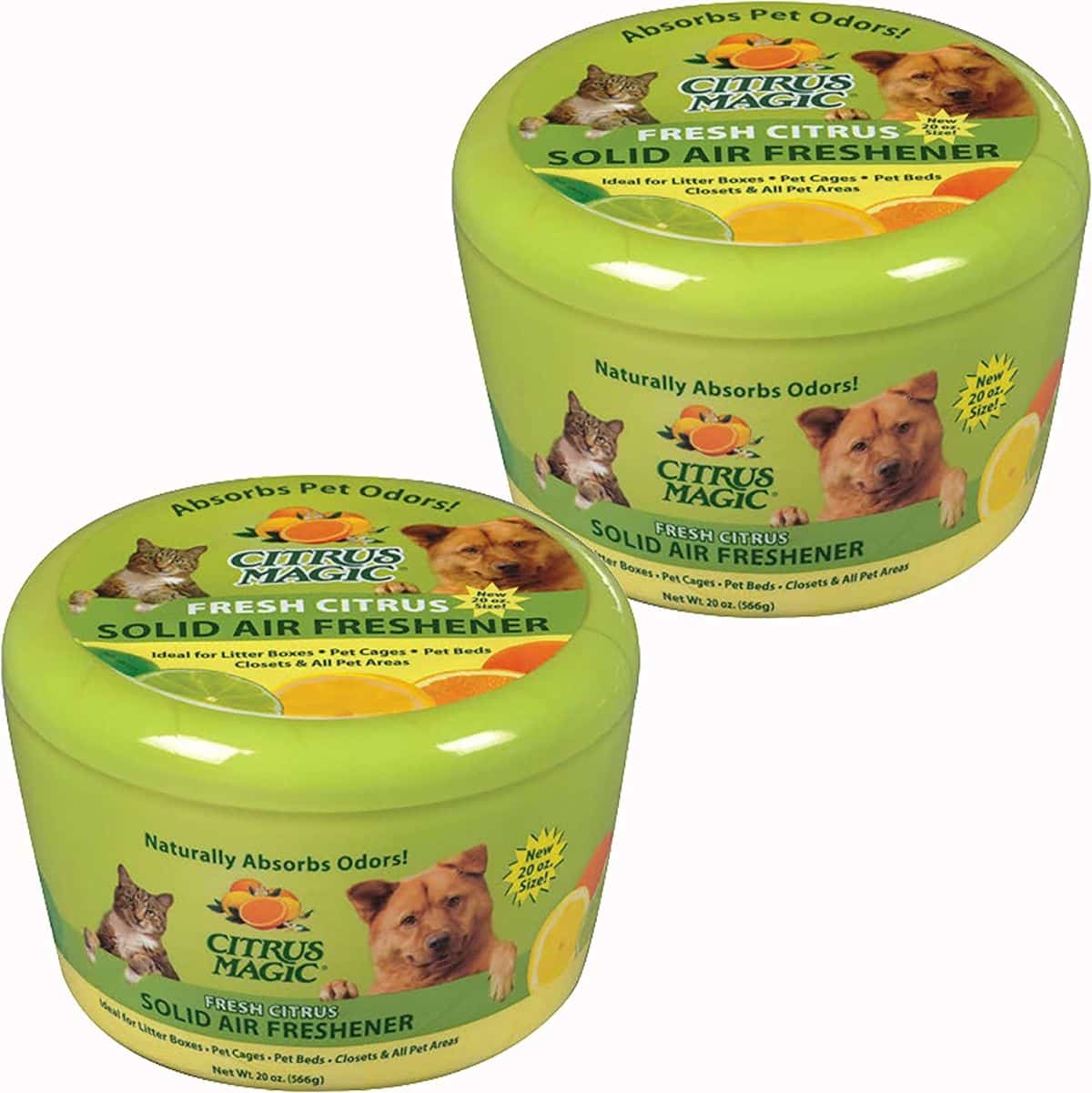 Citrus Magic is the perfect odor-absorbing solution for cat owners. It tackles odor problems, giving a fresh environment safe for humans and pets. You'll love this freshener for its long-lasting absorbing rate and the ability to eliminate lingering smells.
Citrus magic absorbs the smell of cat urine and fills your entire house with citrus fruit fragrance, giving a pleasant feeling. Once you apply it, you can be sure to eliminate the odor for at least six weeks.
Pros
Three scents to choose from
Odor-absorbing properties
Cons
Scents are too mild for some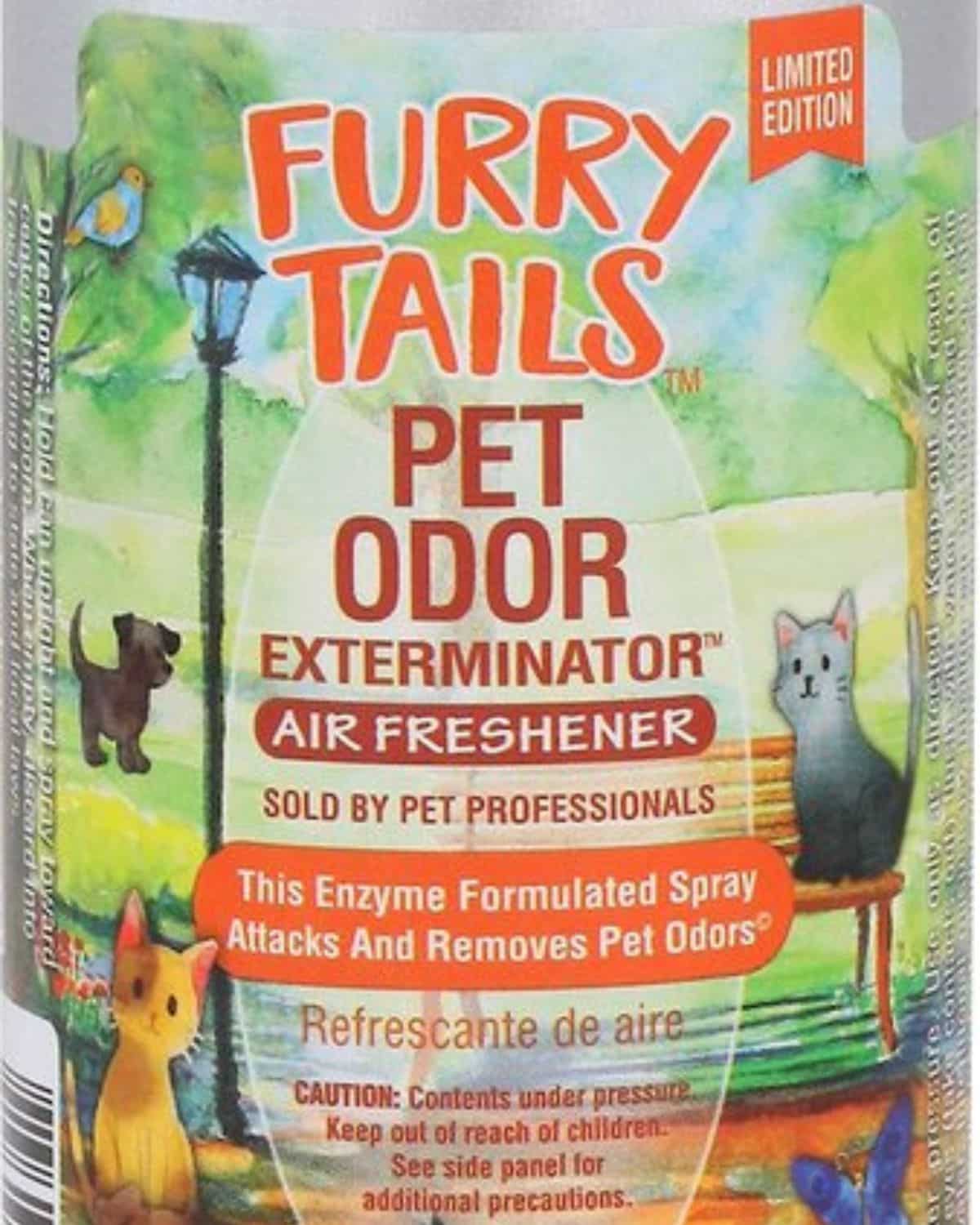 This 7-oz air freshener uses odor-neutralizing enzymes to help you keep your house smelling fresh. It's pet-safe and has notes of lemon, raspberry, lavender, and cedarwood.
The spray is very concentrated, so a little goes a long way. You can spray it around the litter box or on your cat's bed.
Pros
Free from harmful chemicals
Sleek and elegant design
Removes odors rather than just masking them
Cons
Vee Odor Eliminator isn't just an air freshener in your usual sense. It features activated bamboo charcoal bags that absorb strong odors in less than 24 hours, giving your living space a fresh and clean feel. Please note that you won't be spraying scents into your room.
Another fantastic thing about this odor eliminator is that it eradicates all bad smells. In addition to removing the pet urine stench, this freshener also eliminates laundry odors, cigarette smoke, kitchen smells, and much more.
Vee Odor Eliminator is long-lasting; therefore, you can use it repeatedly. Just by recharging the product bag in sunlight at least once a month, you can be sure to use this product for about two years.
Pros
Rechargeable using sunlight and it lasts up to two years
It comes in a pack of eight
Eliminates odors and cat smell
Devoid of chemicals and artificial smells
Removes odors from the air effectively
Cons
It has no pleasant fragrance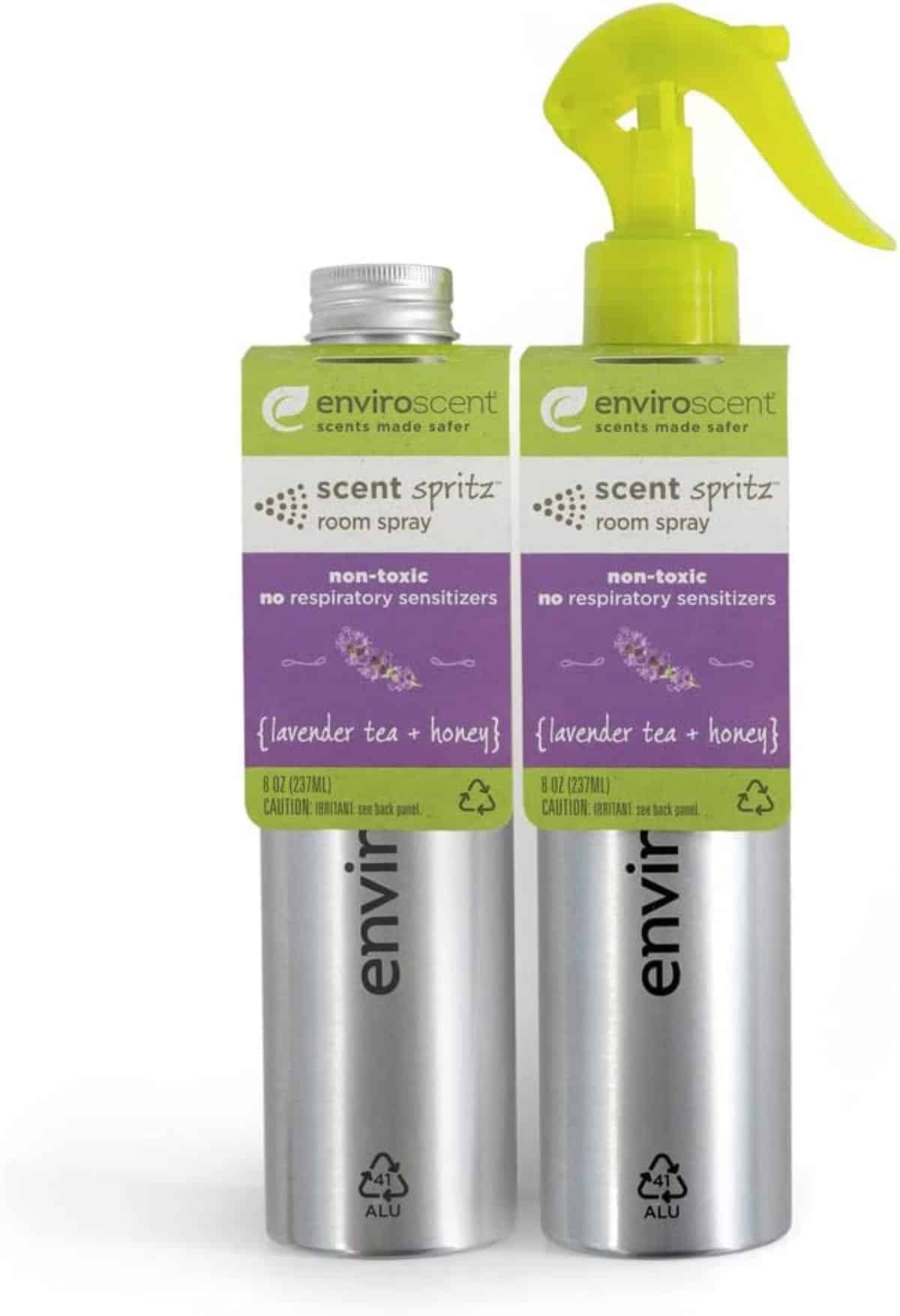 Enviroscent Non-Toxic Room & Home Spray is among the best options to consider if you're looking for a plant-based eco-friendly pet freshener. This all-natural freshener is free of nasty ingredients.
Being plant-based, Enviroscent Non-Toxic Room & Home Spray is equally suitable for our planet. It uses the natural ingredient of lotus and spring water, and unlike most other sprays, it's completely devoid of harmful essential oils.
Pros
It comes in a refillable bottle to reduce plastic waste
Has smells of delicious lotus flowers
Free from carcinogens and harmful chemicals
Made from all-natural ingredients
Cons
Its refreshing effect is short-lasting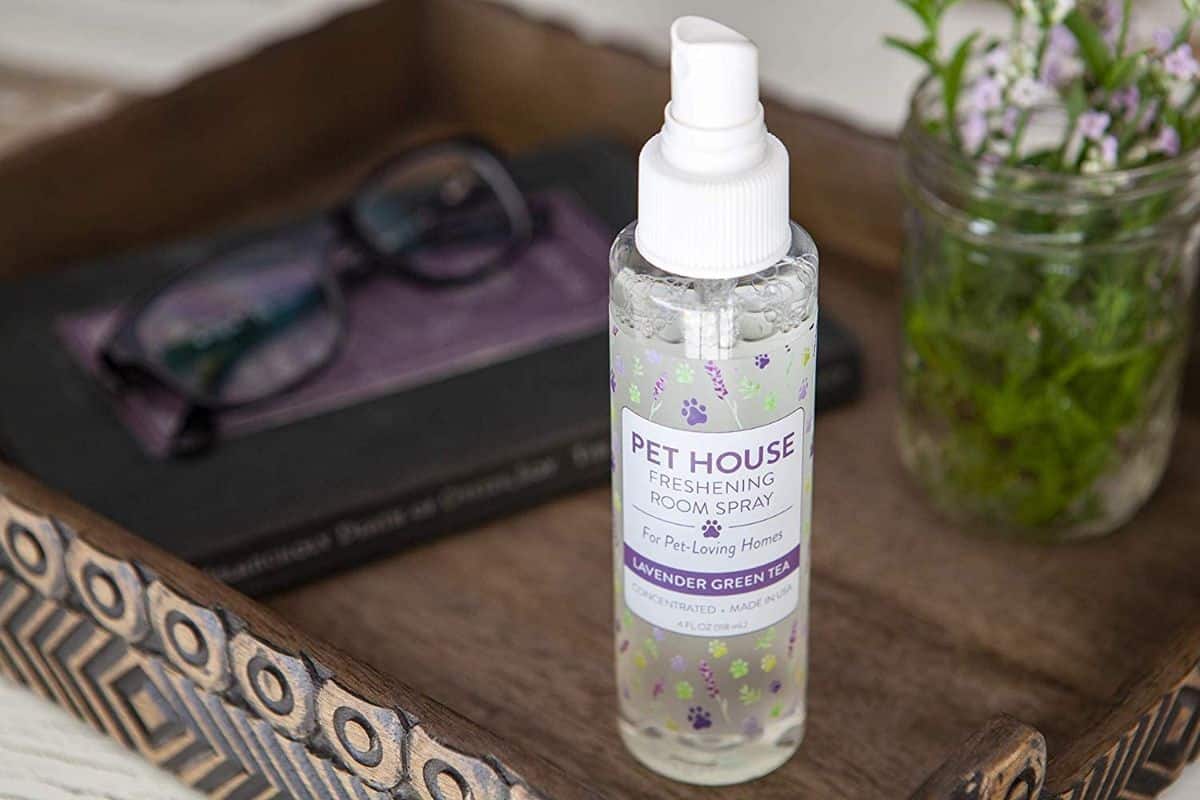 This useful air freshener works well with all types of pets. It eliminates pet urine odors perfectly, and you'll also find it ideal for reducing other foul smells. This pet freshener is devoid of harmful chemicals, including paraffin, dyes, formaldehyde, and toxins.
The spray contains all-natural, plant-based ingredients. It's gentle in smell and not overpowering. However, you'll need to spray it quite often since its effect only lasts for a short time.
Pros
Available in six different scents
Neutralizes odor
It comes in a plastic bottle; hence no worries about accidental smashing
It's plant-based and contains natural ingredients
Free from toxins and harmful chemicals
Cons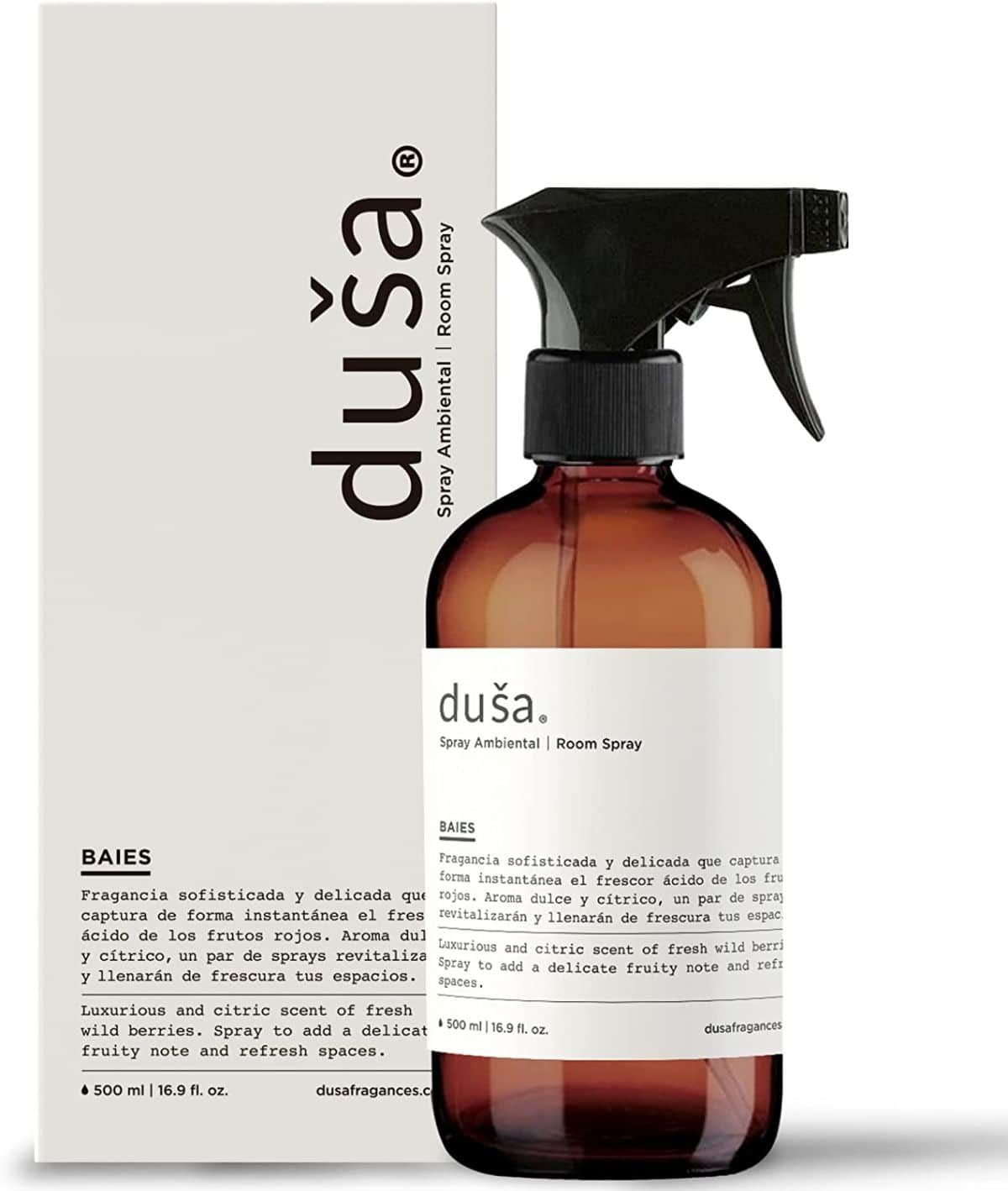 Dusa's Air Freshener Spray Baies Scent has a safe formula devoid of dyes and artificial preservatives. It warrants an instant but short-lasting effect once sprayed one to three times. The freshener neutralizes odors almost instantly.
Air Freshener Spray Baies Scent features many natural scents, including citrus, lavender, green tea, sun-washed cotton, and mango peach.
Pros
Safe to use on any surface
Free from hazardous ingredients
It has a non-toxic fragrance and natural preservative
Cons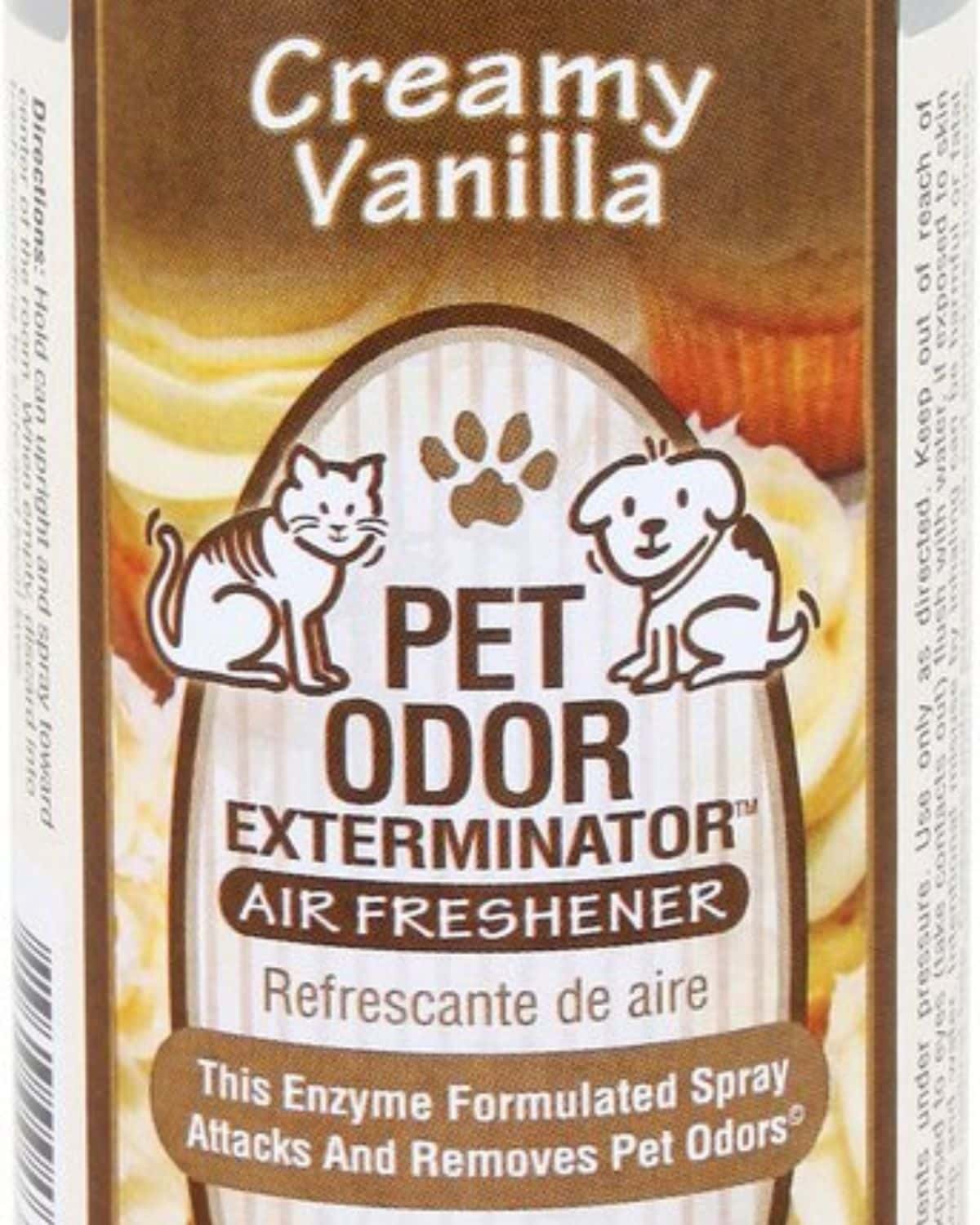 This pet air freshener is bleach and chlorine-free. It's formulated to neutralize and remove the source of the smell to stop it from spreading.
The scent is rich vanilla, and it's also available in a smaller bottle for on-the-go freshness.
Pros
Strong vanilla scent
Safe to spray on pet beds
Eliminates odors
Cons
Some people find the scent overpowering
Frequently Asked Questions
How Can I Keep My House of Cats Smelling Free From Odors?
To keep your home free of unpleasant odors, you can use unscented odor removers, diffusers, and air filters. You need to also ensure you regularly clean your cat's litter box, food bowls, and toys.
Is Febreze Safe for Cats?
According to Febreze's website, Febreze is safe to use around pets, including cats. However, they do warn customers not to spray directly onto animals.
Final Thoughts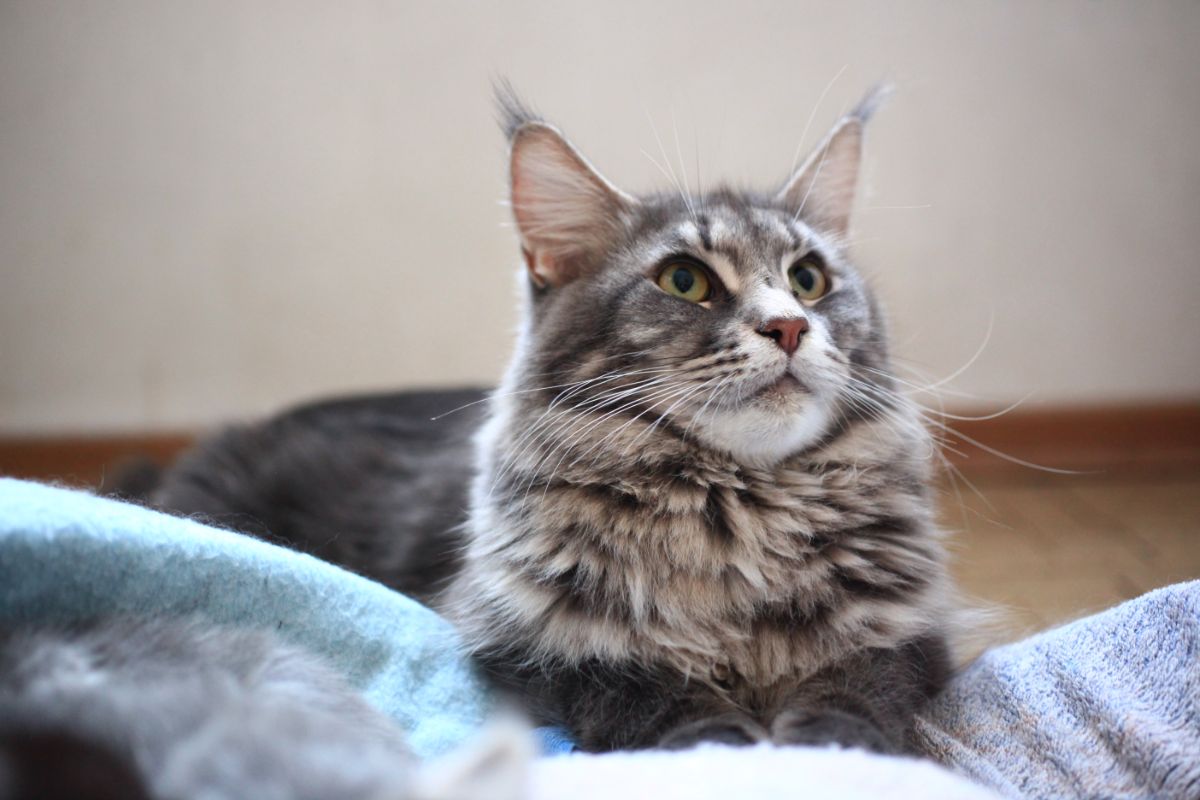 Air fresheners effectively and conveniently eradicate cat odors and freshen up your cat's living space. However, it shouldn't be your only solution to neutralizing and preventing odors from your cat.
Ensure proper cleanliness and grooming of your cat. Also, regularly empty your cat's litter box to maintain freshness.