Cats are like most other living creatures. They can feel stressed, anxious, or depressed. Cats can develop depression or stress, but a cat collar can help keep them feeling calm and content.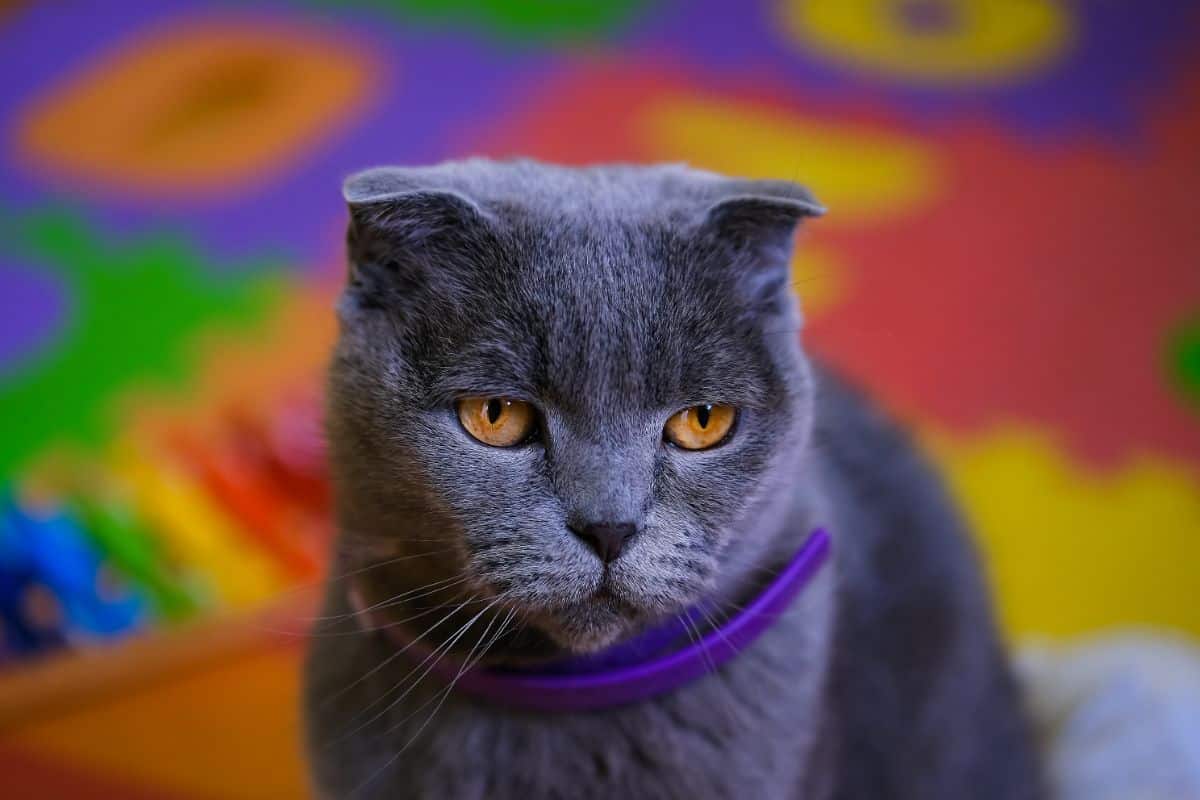 Some cat collars might include topical ointments and treatments that will help your cat stay calm and provide a familiar comfort to them.
Read on to learn more about the best collar for cats who are stressed or the best calming collar for an aggressive cat.
Jump to:
Do Stress Collars Work On Cats?
The effectiveness of a cat collar will depend on the cat. Some cats will react positively to the calming collar, but others may appear indifferent to the collar. Some cats might have a poor reaction and dislike a calming collar, as they might dislike any collar.
Stress collars will work, but you may have to try them out to see if they are compatible with your cat's personality and preferences.
Are Calming Cat Collars Safe for Cats?
Calming collars are safe for cats unless there are recalls like the Sentry Calming Collar recall. These collars won't hurt your furry friend or get snagged on anything they walk by if they are secured properly. Calming cat collars don't contain any additional features that would make them unsafe.
Always consult your veterinarian if you have concerns about a collar's safety.
How Long Should a Cat Wear a Calming Collar?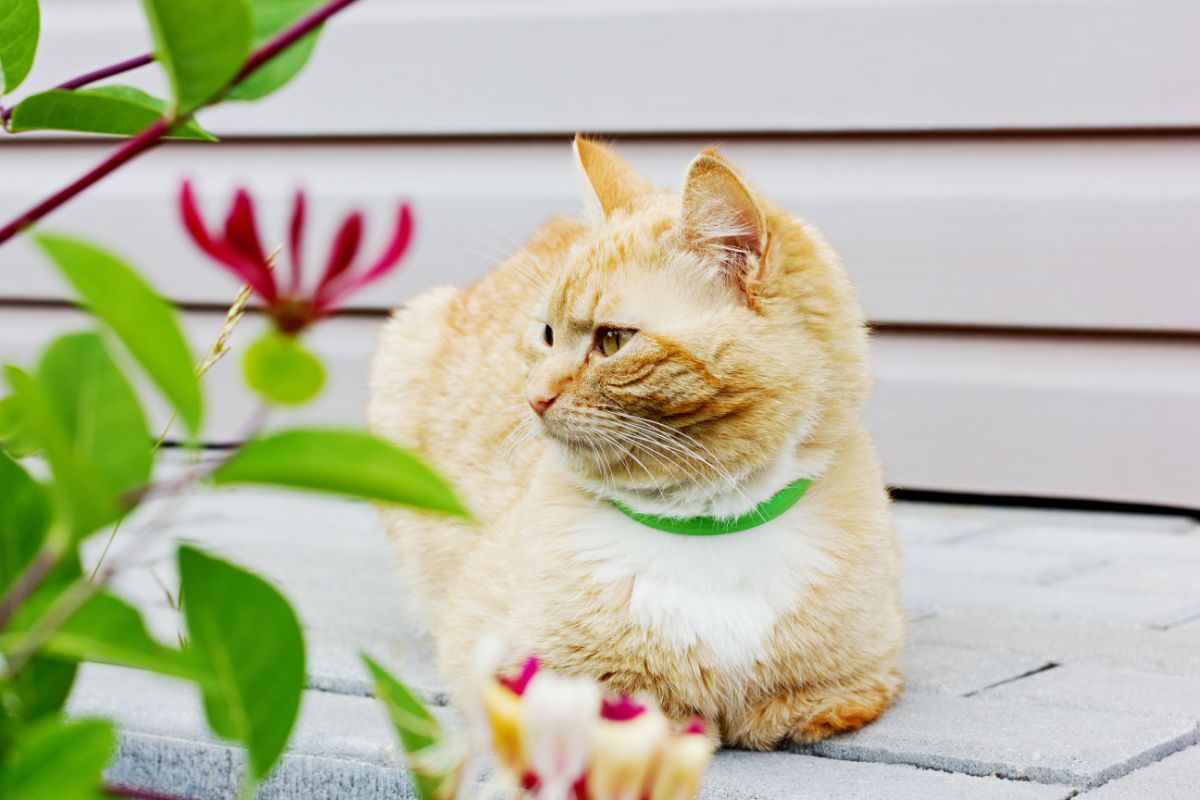 Your cat should have a break from wearing its calming collar every few days. Your cat may not be comfortable wearing a calming collar for more than 30 days at a time, and most calming collars that include treatments will wear off at this time.
Remove your cat's collar nightly to prevent them from getting worn out.
How Do You Put a Calming Collar on a Cat?
Putting a calming collar on your cat is as easy as putting a normal collar on your cat. Some calming collars may come with topical treatments or other features. Usually, additional treatments are applied before the collar goes onto your cat.
However, always refer to the product instructions for more information.
Calming Collar For Cats Side Effects
Your cat will not suffer from any side effects from a cat-calming collar. However, your cat might be irritated with wearing the collar too often or may meow when they want the collar to be removed.
The Top 11 Best Collars to Calm Your Stressed Cats
These collars for cats who are stressed can help reduce any anxiety and prevent depression from developing. Consider using one of these collars to ensure your cat feels happy and calm at all times.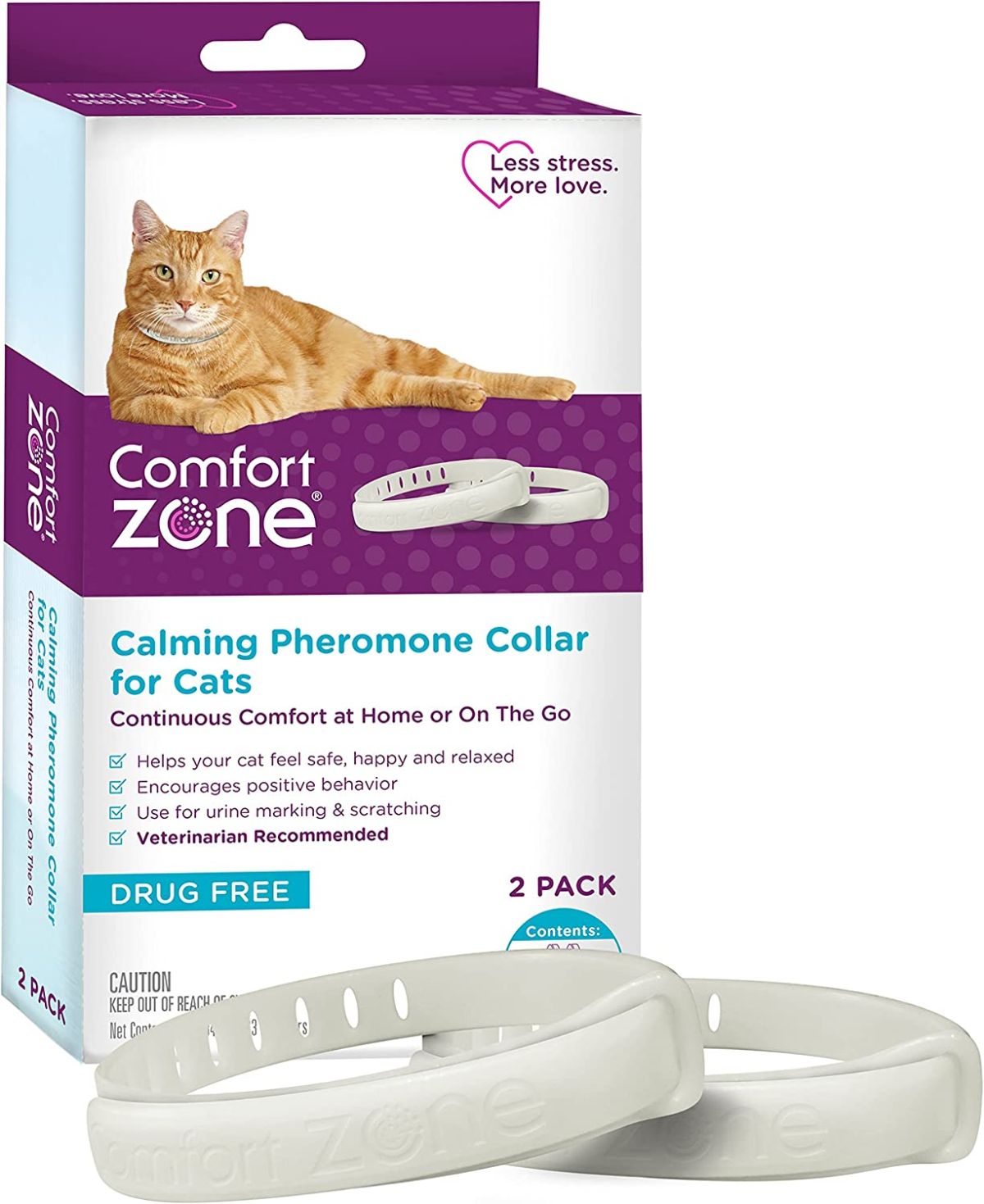 The Comfort Zone 2-Pack Cat Calming Pheromone Collar is the perfect way to keep your cat anxiety-free. This product imitates the natural pheromones that make them feel safe, happy, and calm. These pheromones will keep undesirable behaviors at bay and ensure that your cat will coexist peacefully in your home.
Additionally, this product can be used in both indoor and outdoor environments.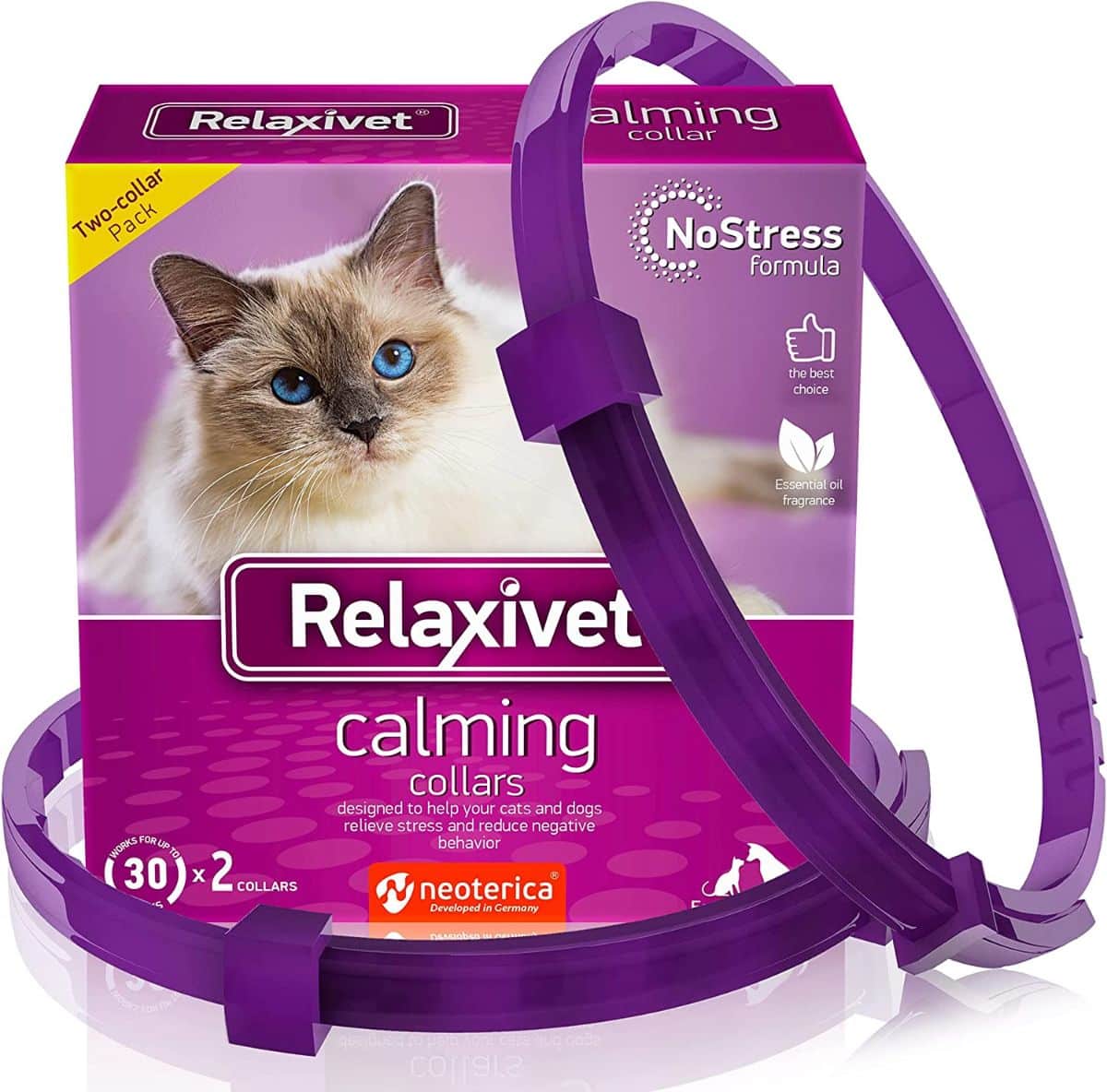 The Relaxivet Cat Calming Collar comes with two calming collars to help your cat stay calm and discourage destructive behaviors like aggression, fighting, and inappropriate urination. This collar can be used to help peacefully train your cat for the behaviors you want them to exhibit within your home.
This calming collar uses natural ingredients and can be used indoors and outdoors to help boost positivity and calmness.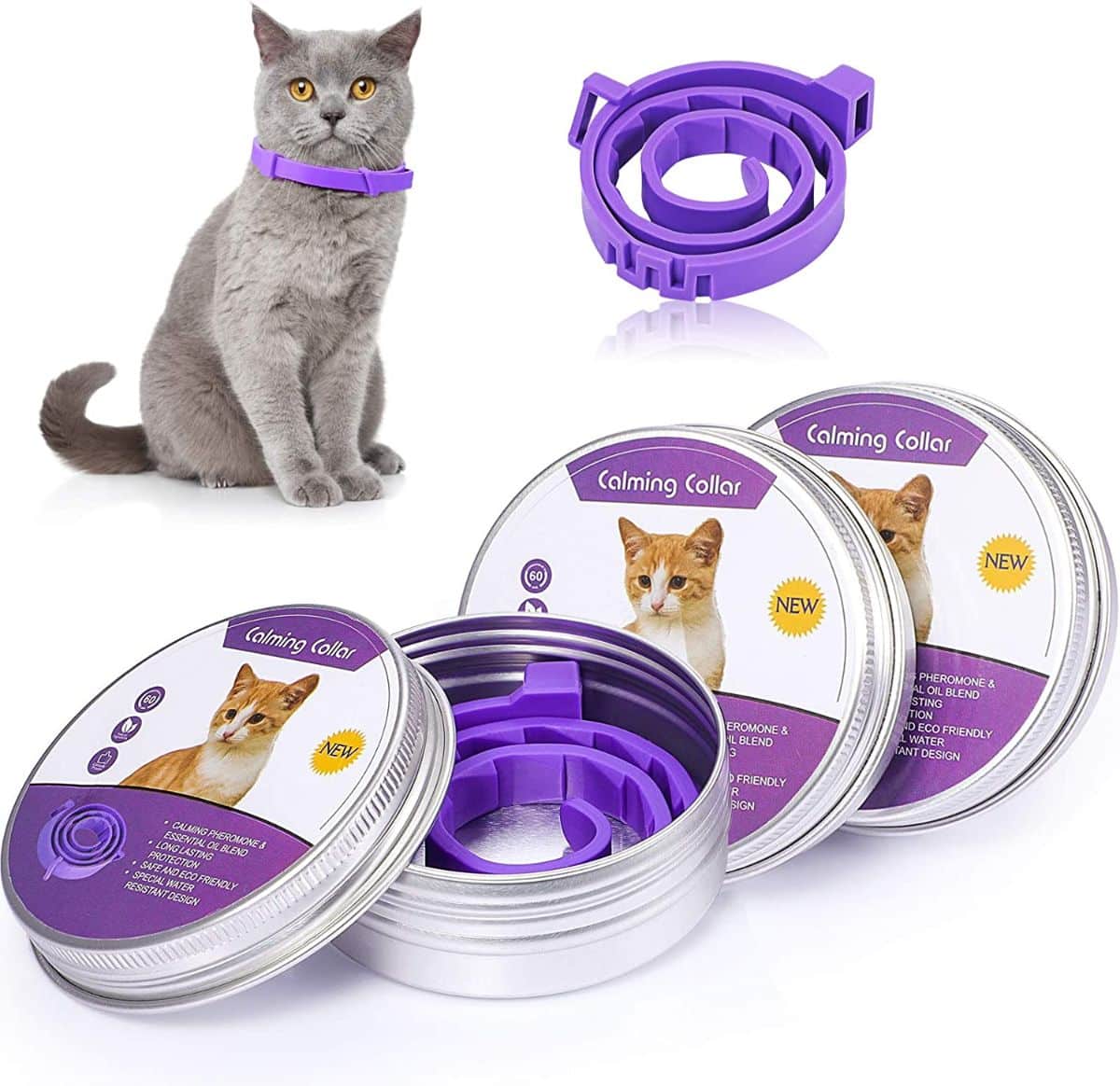 The Woowooday 3 Pieces Cat Calming Collar comes with three pieces designed to fit any size cat and ensure that your cat remains as calm as possible. This product is perfect for keeping your cat in a good emotional state from the moment they are born since this collar can fit even the smallest kitten.
This collar uses scented plant extracts, including lavender, chamomile, and lemongrass, to promote peacefulness and calmness.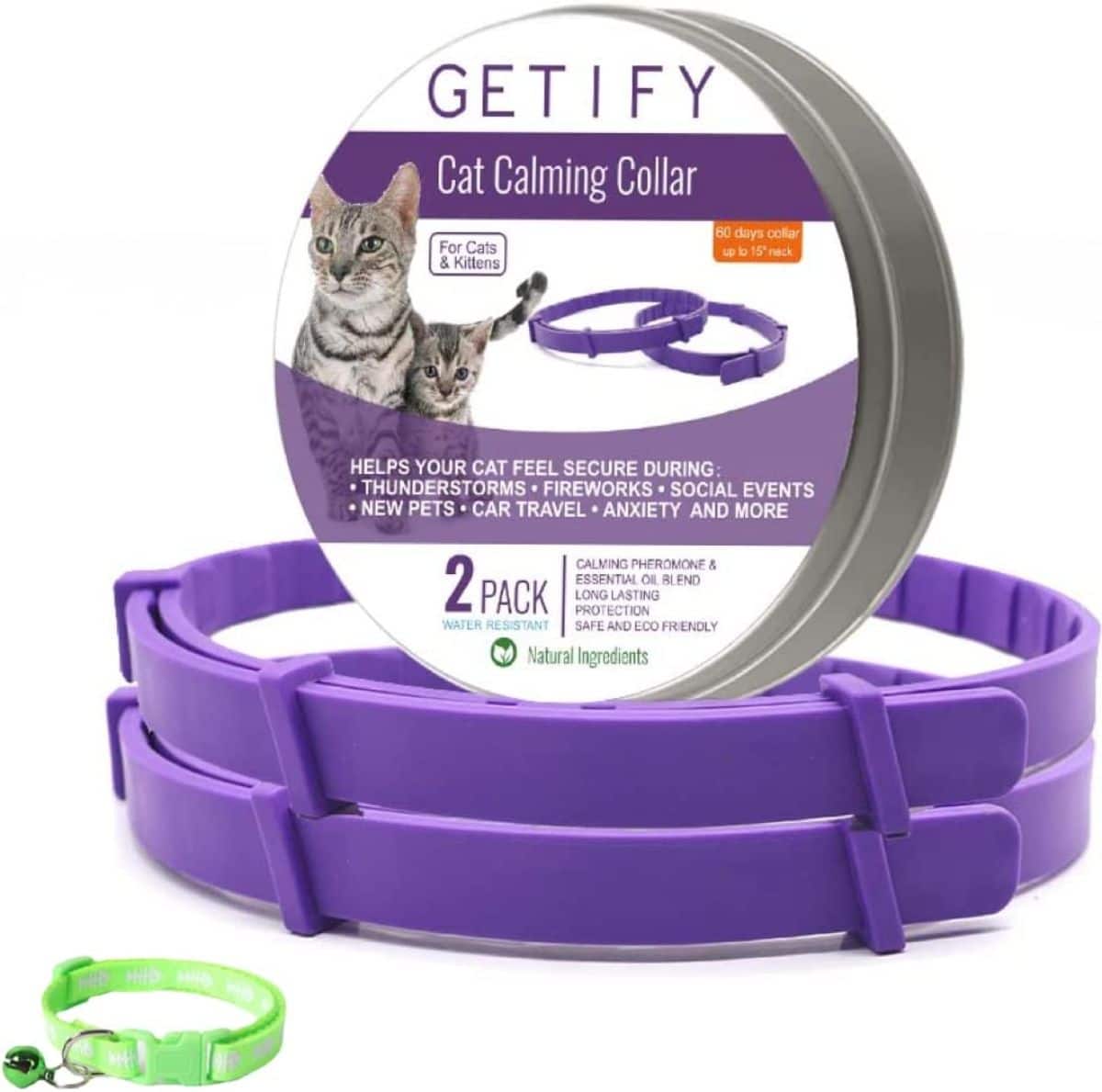 The GETIFY Calming Collar for Cats includes pheromones for cats that can help keep them calm and reduce any anxiety they may be feeling from their environment. This collar comes with a bell so you can keep an eye on where your cat is at all times, making this item perfect for traveling, moving, or letting them wander outside.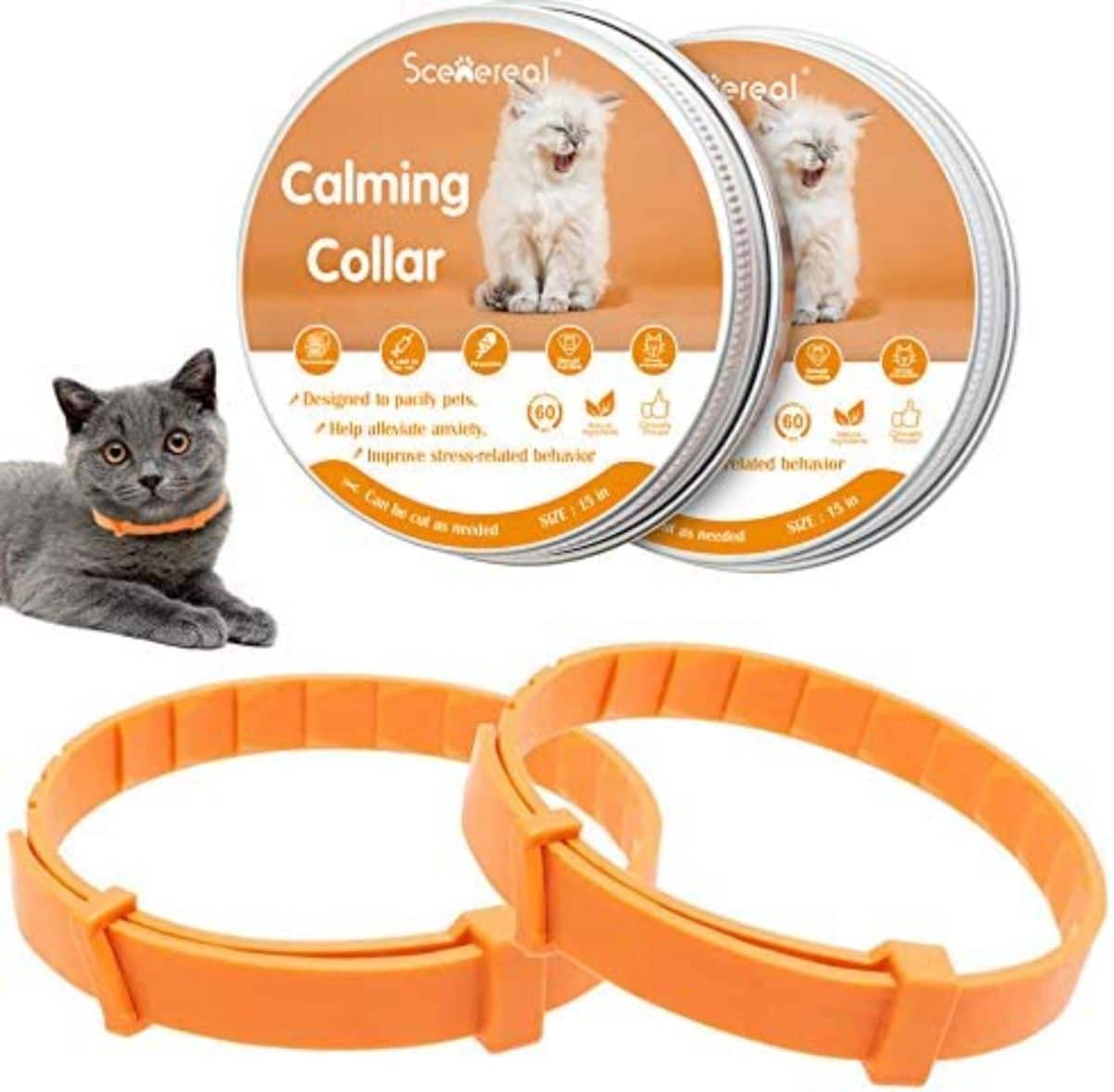 The SCENEREAL Calming Collar for Cats is adjustable and includes natural pheromone scents that will keep your cat passive, even when they feel the need to be aggressive. This collar will help prevent anxiety and will last for 60 days.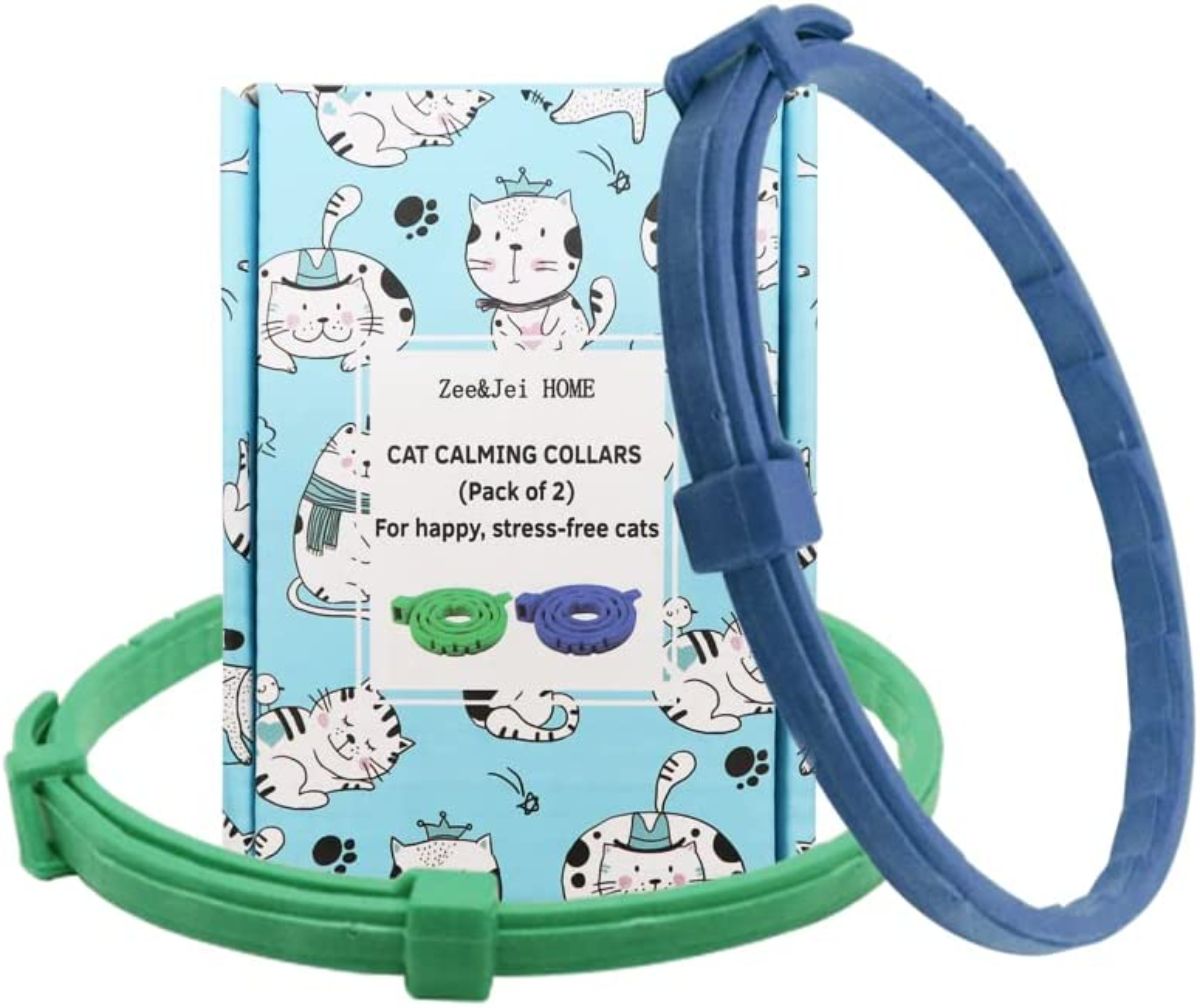 The Zee&Jei Calming Collar for Cats is a perfect tool to help your furry friend stay calm in even the most stressful situations. This collar can extend to a larger size, meaning it will work for any size cat. The lavender oil scent is a perfect addition to this collar and will ensure that your cat doesn't feel anxious.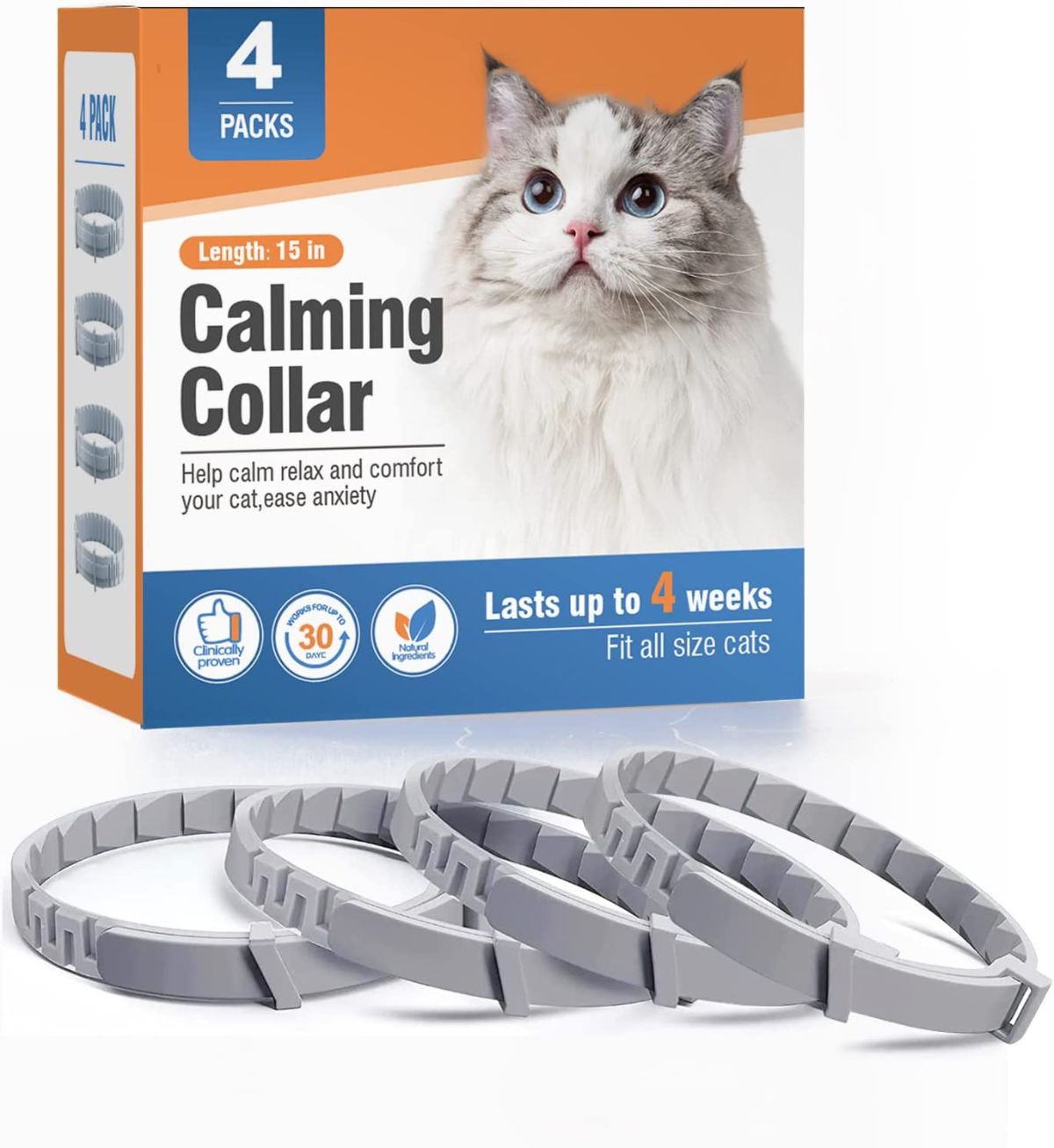 Like many calming collars, the Pzlagia Cat Calming Collar uses pheromones to help keep kittens and adult cats feeling calm and as unstressed as possible. This collar was designed with safety in mind since it will break away when tugged too hard.
The Pzlagia Cat Calming Collar will extend to 15 inches, which should accommodate most cats, and includes three stunning collars to boost happiness and peacefulness.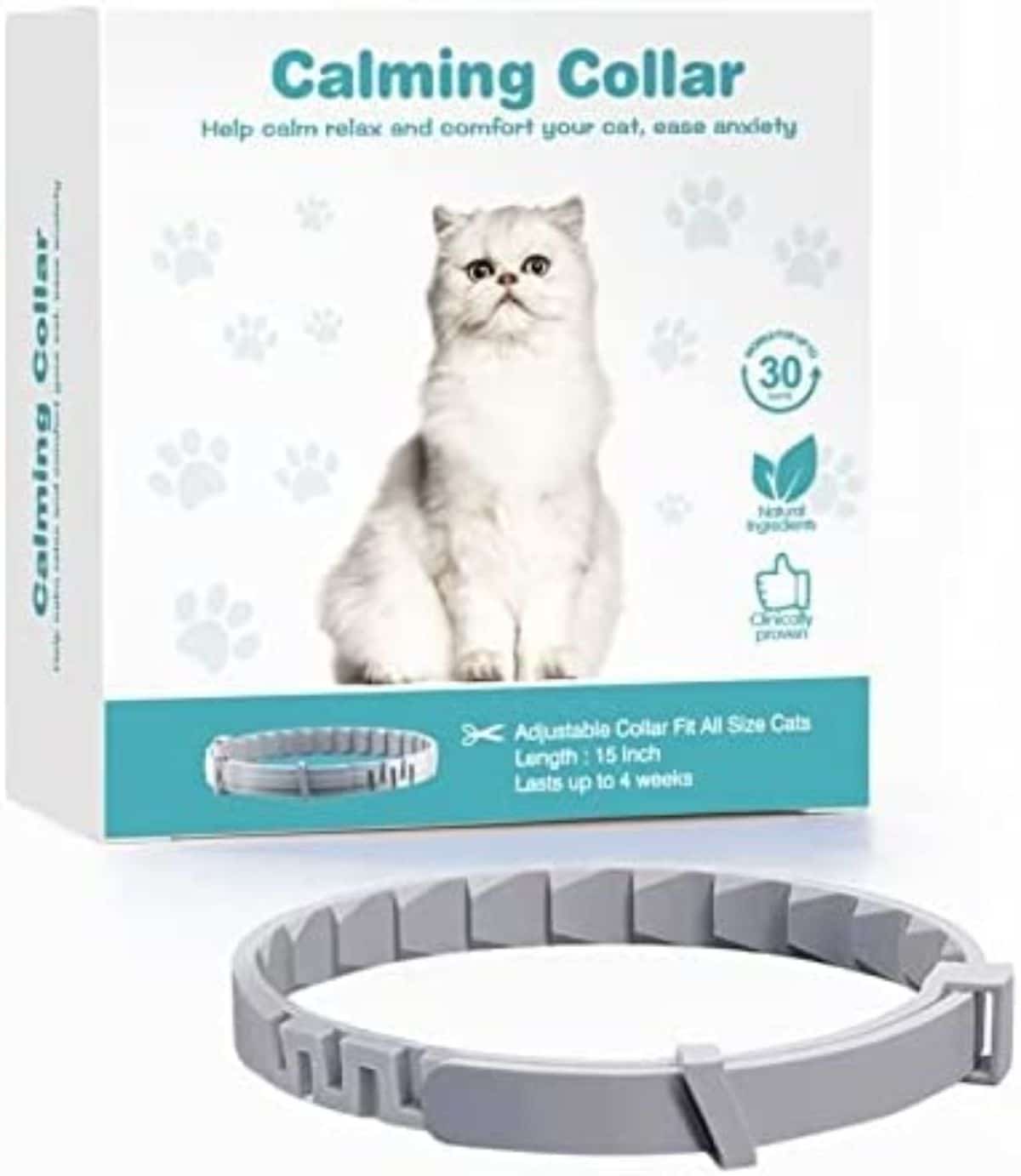 The CPFK Calming Collar for Cats and Kittens is a waterproof collar that will release pheromones that keep your cat anxiety-free. This 15-inch collar will fit most cats unless they are especially large. The CPFK Calming Collar will last 30 days before the pheromones wear off.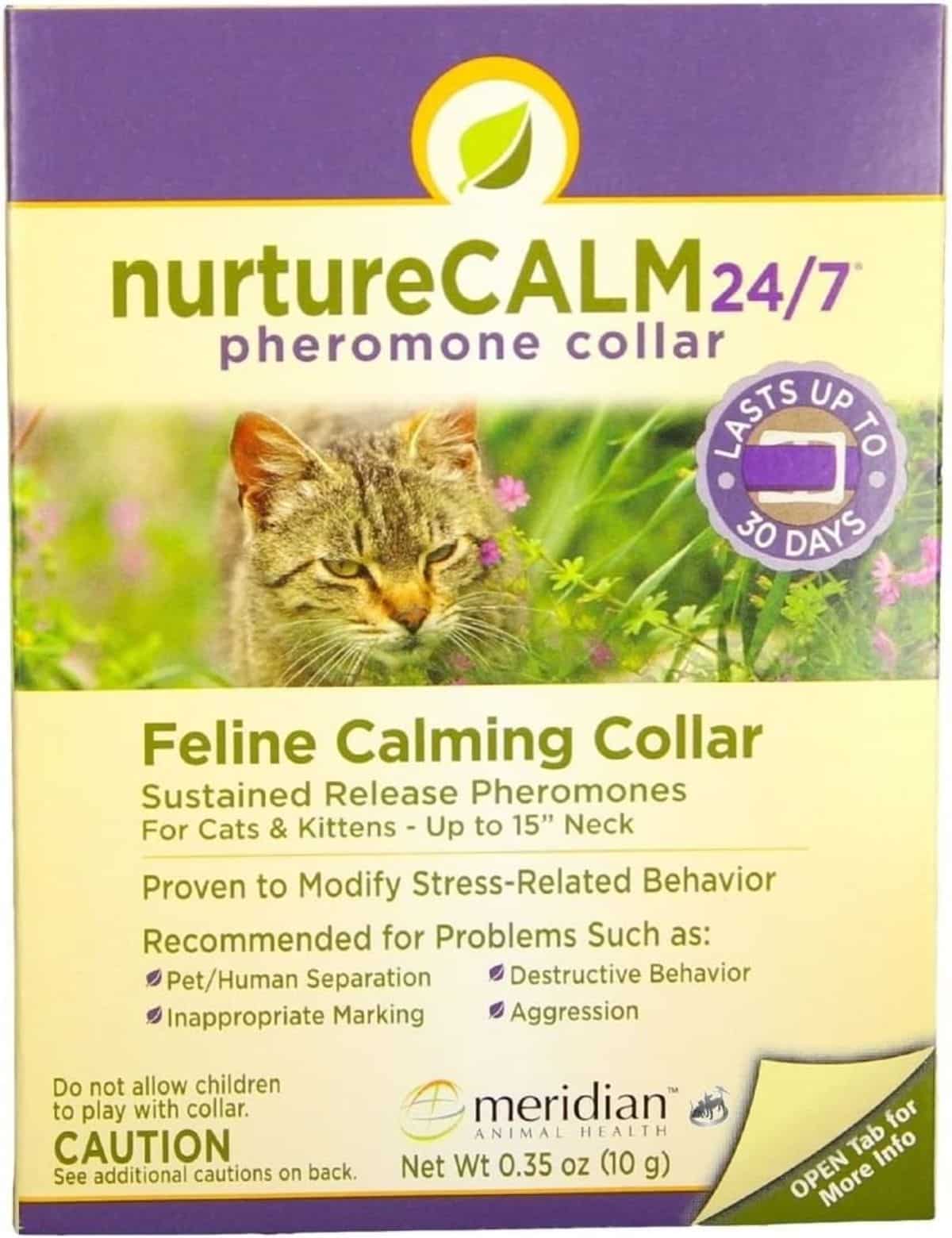 The NurtureCALM 24/7 Feline Calming Collar can be worn all day, every day, and promotes the utmost comfort for your cat. This collar specifically helps with separation anxiety, discouraging negative behaviors, and ending unnecessary aggressive behaviors.
The NurtureCALM 24/7 Feline Calming Collar is only 15 inches long, so it may not fit large cats comfortably. However, it will accommodate most average cats.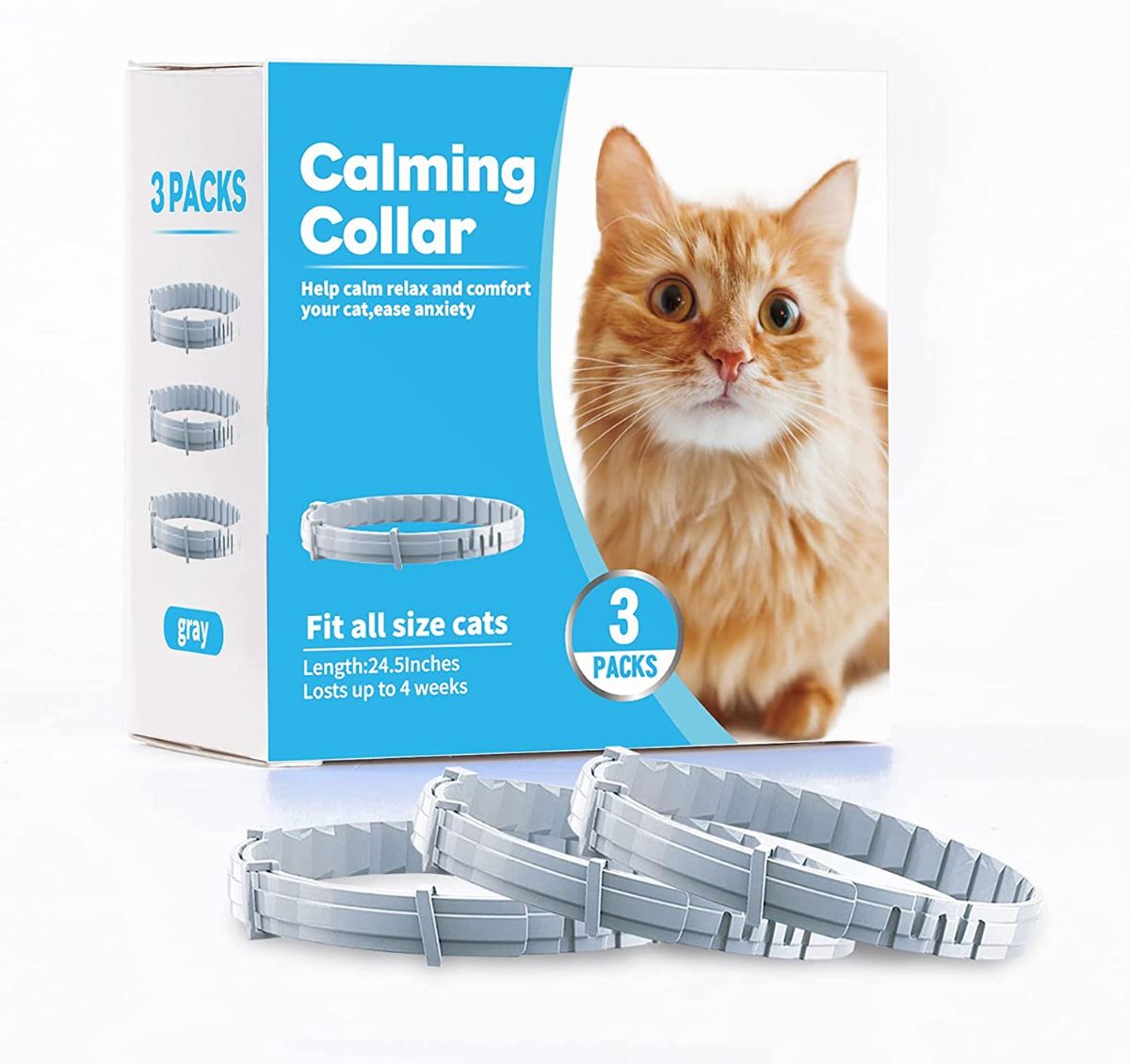 The Kaspiu 3-Pack Calming Collar for Cats is water-resistant and won't cause your cat any discomfort. This design contains pheromones that will promote the best behavior from your cat and discourage negative or destructive behaviors, even when there are loud storms, fireworks, or a rambunctious dog in the home.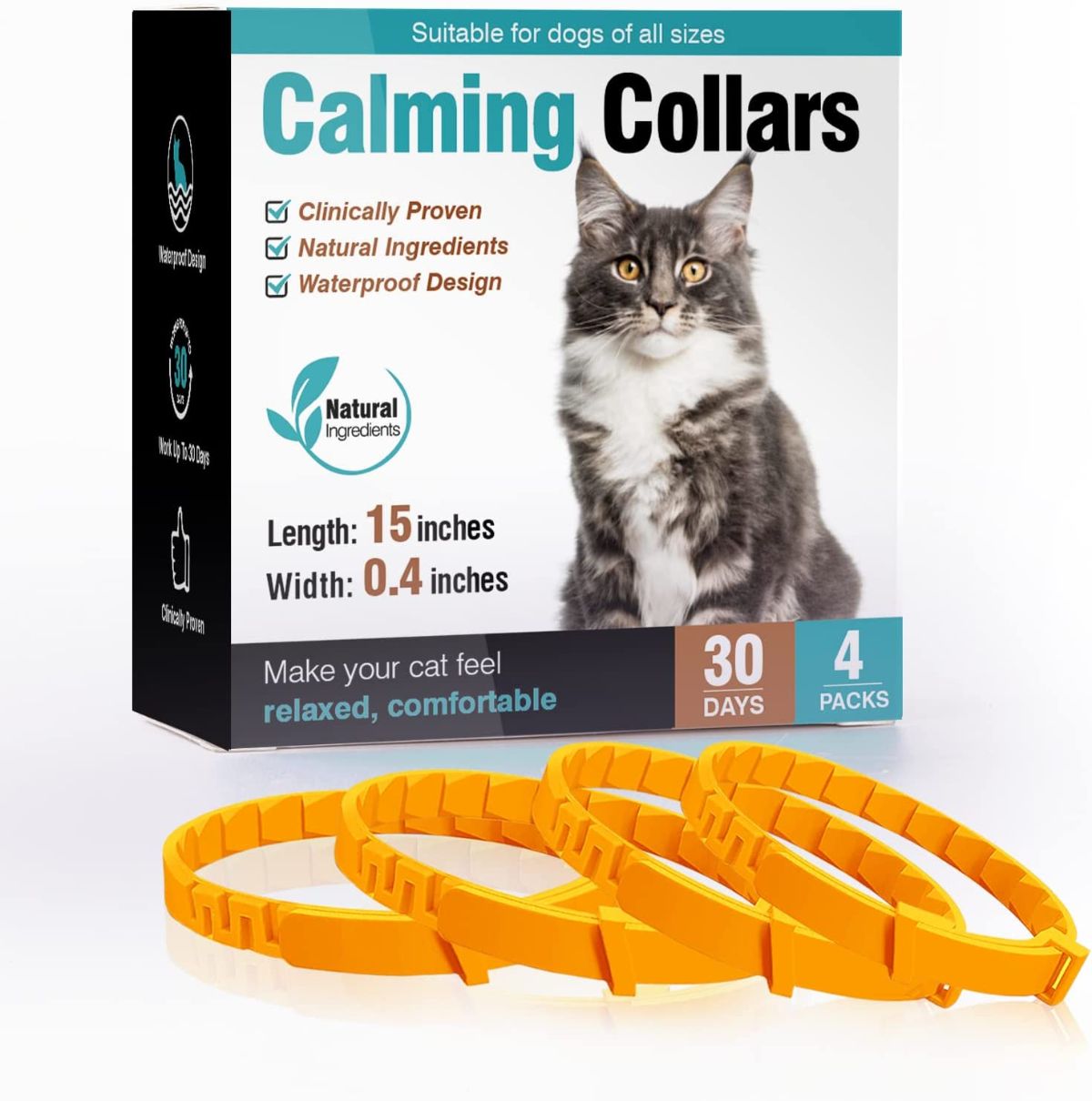 The BNULKH Calming Collar for Cats lasts for 30 days and provides your cat with the pheromones they need to make them feel safe in its environment. This product uses natural ingredients and has a waterproof lining to ensure that your cat won't be uncomfortable, even if they get caught in the rain.
The BNULKH Calming Collar can show results in as little as one hour.
Final Thoughts
Cats can develop anxiety, stress symptoms, and depression. However, these symptoms can be battled using a variety of methods, including a cat collar. Calming collars are safe for cats and can be used to ensure your cat feels safe and happy. Consider using a calming collar on your cat when they exhibit symptoms of anxiety or stress.