Maine Coons are one of the most stunning cat breeds, but they can also be challenging to care for due to their luxurious coat of hair. You may be concerned about Maine Coons aging, needing more nutrients as they get older, or their overall care.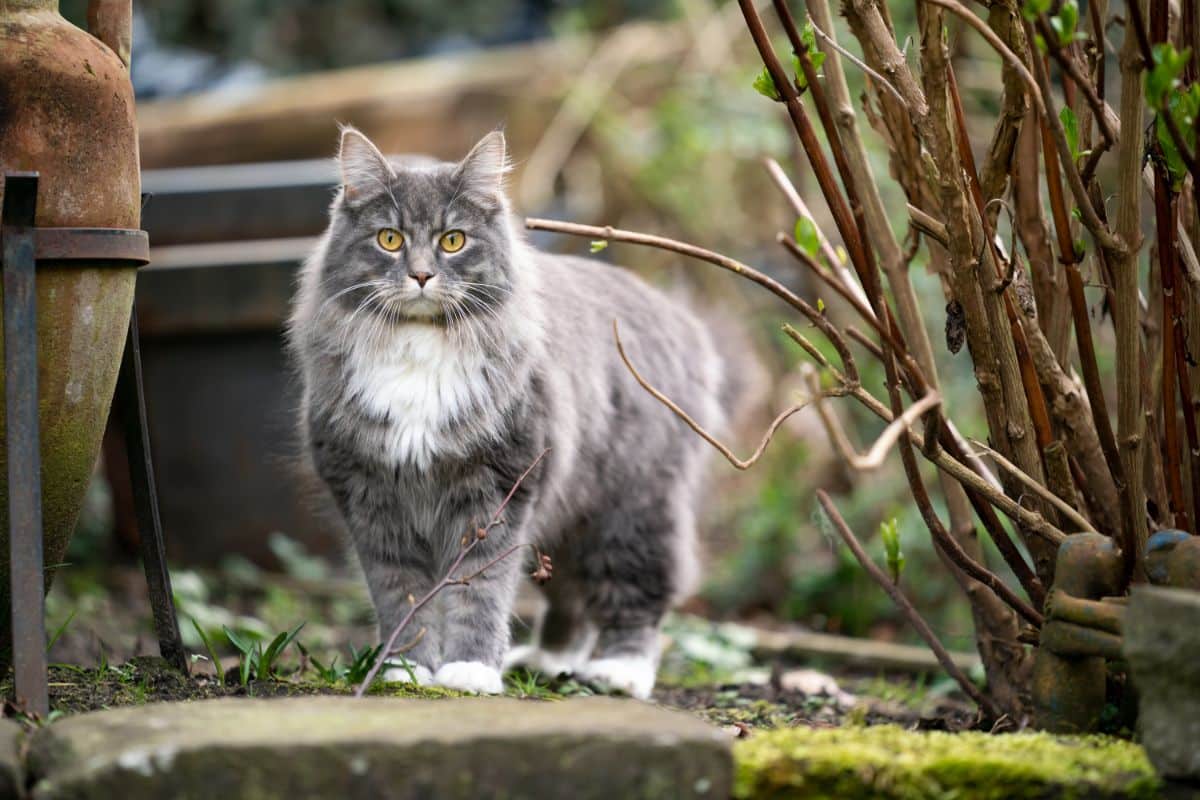 Maine Coon cats can be prone to heart diseases, joint dysplasia, and spinal atrophy, among other issues. However, offering your Maine Coon cat a series of supplements can make it feel livelier and healthier.
Some supplements might be able to assist your Maine Coon cat in fending off disorders. Read on to learn more about cat supplements, multivitamins, and the best Maine Coon supplements on the market.
What Supplements Are Good for Cats?
Anything that helps your cat's daily food and nutrient intake is a good supplement for your cat. For example, if your cat is elderly and needs a little extra boost to help its nails, skin, and coat grow more vibrant, probiotic supplements can help.
A multivitamin or vitamin D supplement can help make your Maine Coon cat feel livelier if it is an indoor-only cat.
Do Cats Need Supplements?
Cats may not require supplements if they have a well-rounded diet, but many cats may not have enough minerals and vitamins in their diet to stay healthy.
Elderly or disabled cats may need supplements the most.
What Is the Most Important Vitamin for Cats?
Like humans, cats need a wide variety of vitamins and minerals. Your cat will benefit the most from the following vitamins:
Vitamin A
Vitamin D
Vitamin E
Vitamin K
Thiamin
These vitamins are essential for a cat's proper bone and hair growth. Your cat may not be getting all of these nutrients from its balanced diet, so adopting a supplement regimen can help address any concerns.
Do Multivitamins Help Cats?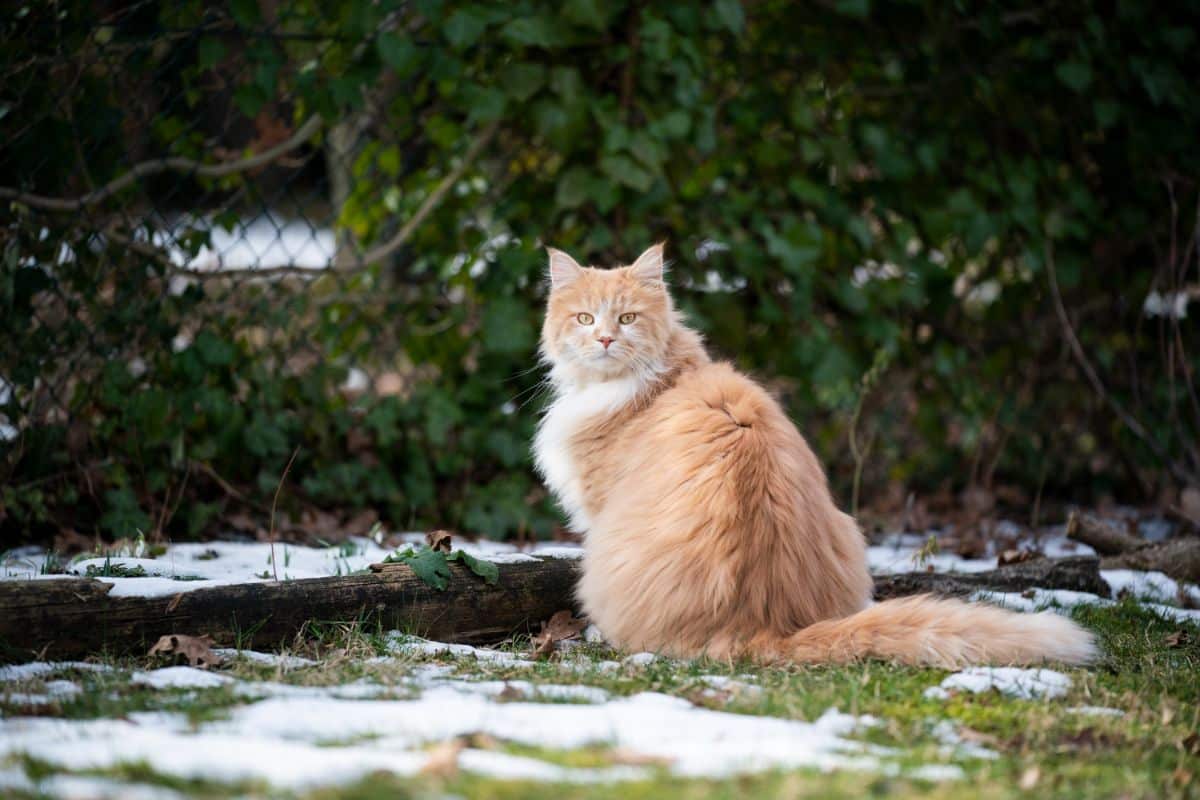 Multivitamins can be an ideal addition to a cat's health routine because they can ensure your cat is getting all the nutrients, vitamins, and minerals it needs to remain in good condition.
Multivitamins will ensure your cat has proper organ function, a strong immune system, and a luxurious coat of hair. Multivitamins can also assist with cat depression and help ease mental health crises in your feline friend.
Do Maine Coons Need Vitamins?
Maine Coons don't require vitamins, but a routine of healthy vitamins can ensure that your Maine Coon retains its luxurious coat of hair and can battle any diseases. Vitamins can also help boost organ function and ensure that your cat is as happy as possible.
Vitamins are a good addition to your cat's physical and mental health routine, although they are considered unnecessary.
How Can I Make My Maine Coon Grow Bigger?
Although some cat owners may suspect that using multivitamins and other supplements can make their Maine Coon cat grow bigger, they won't. Maine Coon cats have a standard size and their genetic makeup determines their size.
Feeding your Maine Coon cat supplements and vitamins will make them feel healthier, but not grow bigger. There isn't anything that could make your Maine Coon cat larger.
The 9 Best Maine Coon Supplements of 2022
The best Maine Coon supplements will help your cat feel livelier and more playful. Sometimes, your cat may need more protein, an array of vitamins, or probiotics to fend off illness. Browse these 9 best supplements to get your Maine Coon bouncing around the house again.
1. Nordic Naturals Omega-3 Cat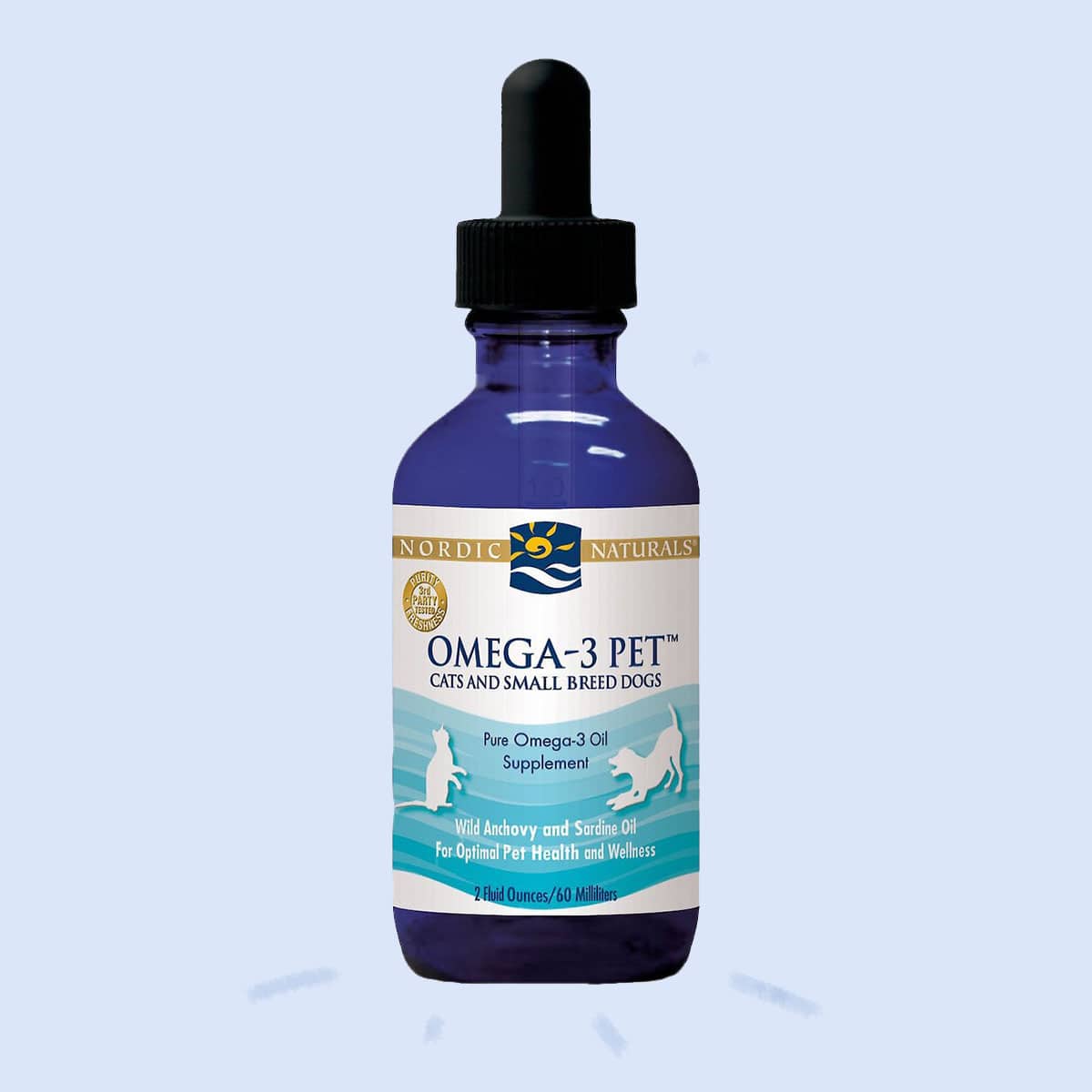 Nordic Naturals Omega-3 Cat is a perfect choice for your Maine Coon's daily intake. This product is high in essential omega-3s, which boosts heart health, skin vitality, and hair growth. Omega-3s are vital for immune system function and joints, too.
This product is made with all-natural ingredients and can be administered daily for the best results.
2. Emerald Pet Feline Health Chews UT Support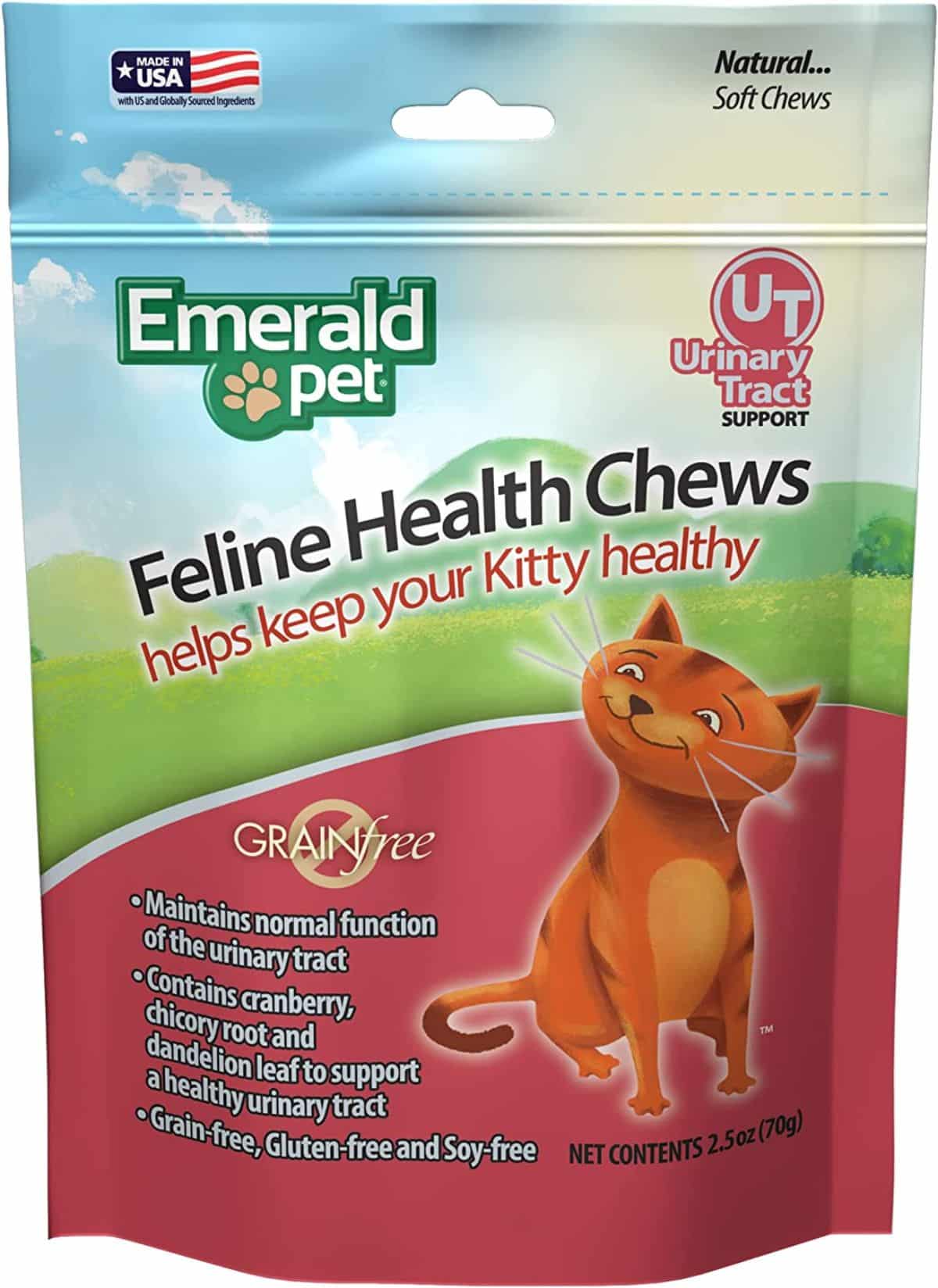 Emerald Pet Feline Health Chews are ideal for cats who have chronic urinary tract infections or other urinary issues. These chews contain cranberry, chicory root, and dandelion leaf extract to create a formula that helps boost urinary and bladder health.
This product doesn't contain grains, gluten, or soy, making it a safe option for elderly or sickly Maine Coon cats.
3. Life Extension Cat Mix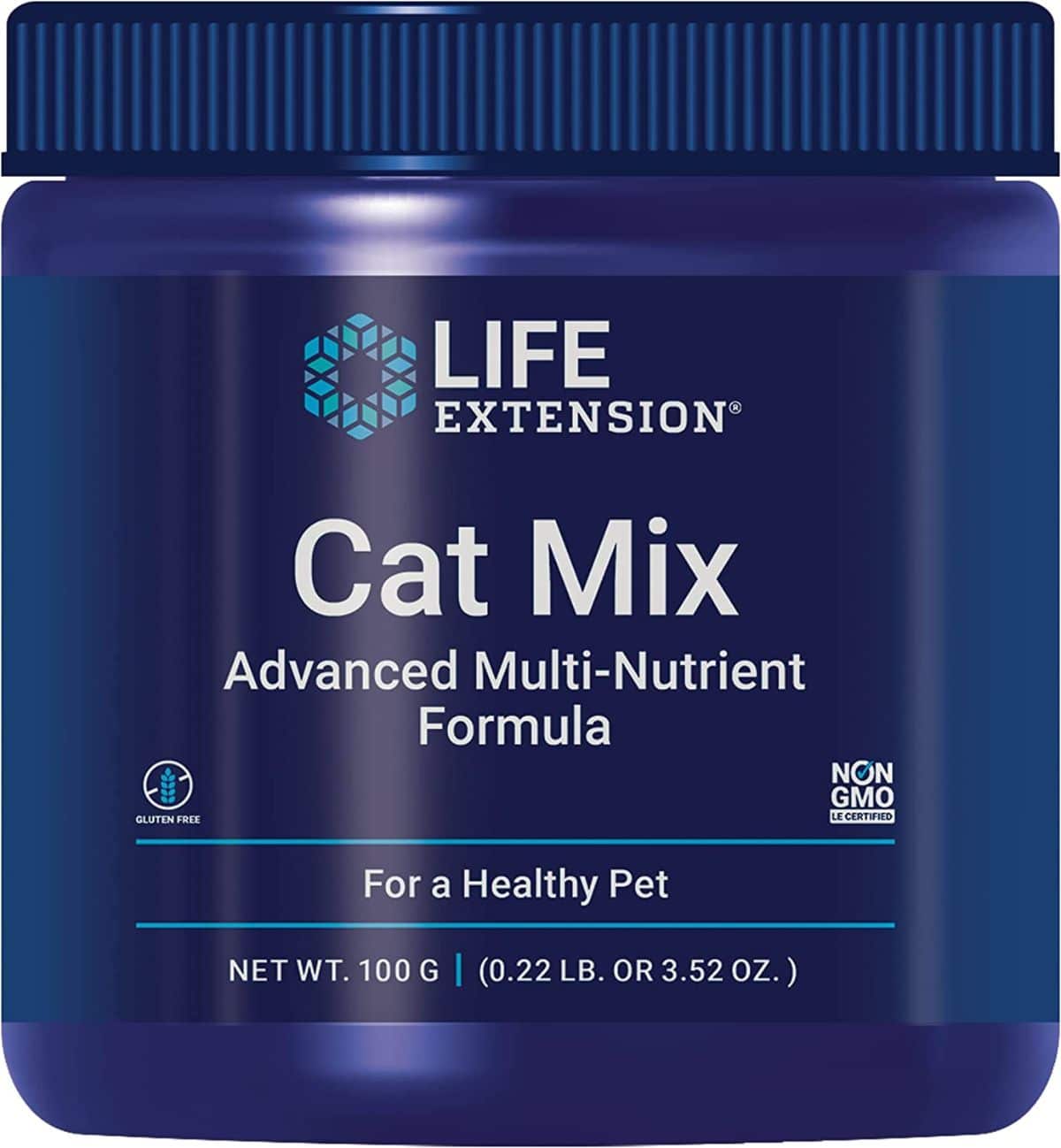 Life Extension Cat Mix is a multivitamin that seeks to lengthen your Maine Coon cat's life by offering all the vitamins and minerals they will need to live a healthy and happy life. This product has every mineral it will need for proper gut health, organ function, and overall well-being.
4. Critical Immune Defense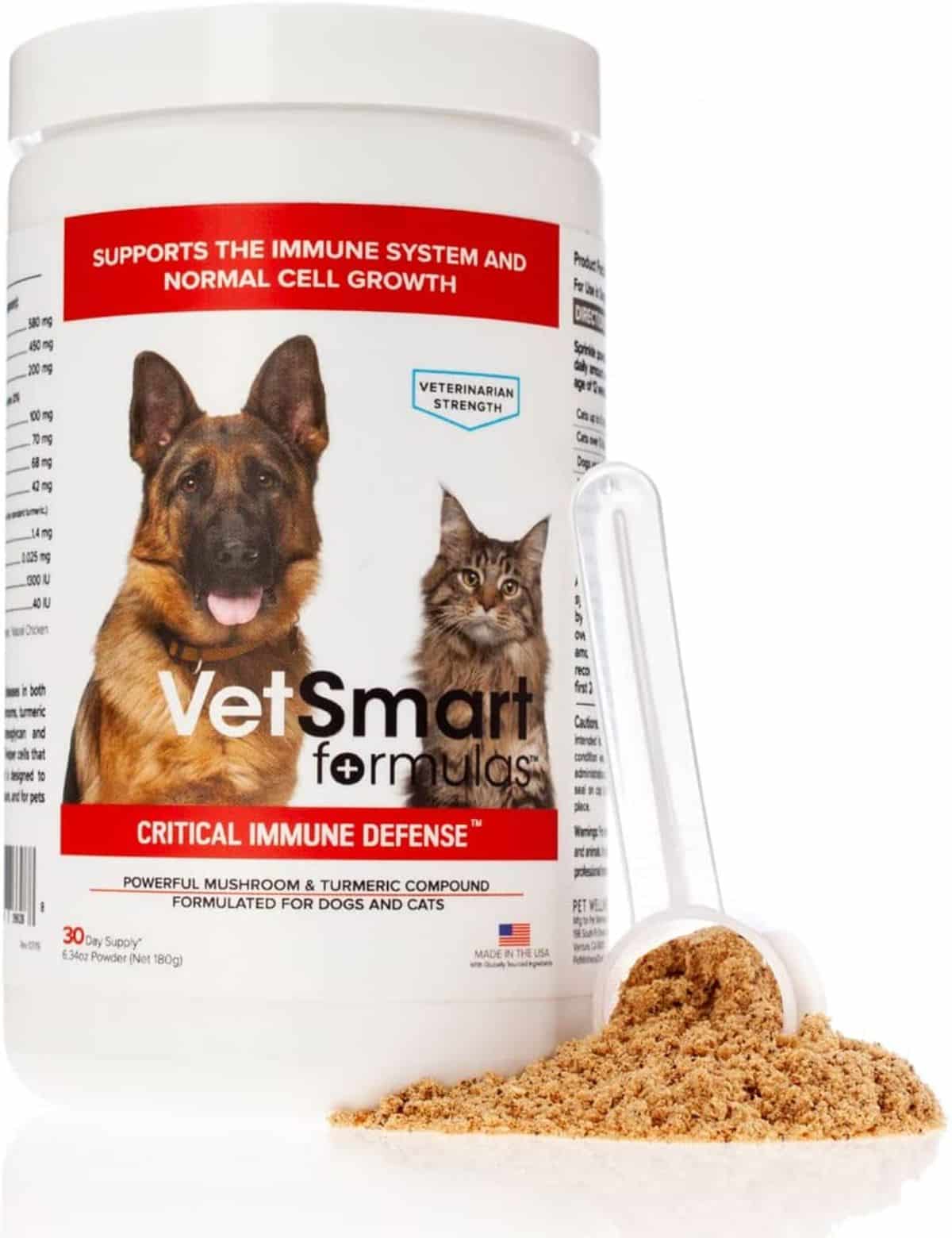 Critical Immune Defense is a well-rounded product that can be used for dogs or cats. This product contains poultry and a wide variety of mushrooms to help boost your Maine Coon cat's cell growth and allow it to feel more energized.
The turmeric root extract in this product gives it a yellow color and will help enhance your cat's immune system, making it more resilient to diseases.
5. Under The Weather Pet High-Calorie Supplement
Under The Weather Pet High-Calorie Supplement is a product that will help your Maine Coon cat gain weight after being sickly or having a hard time eating.
While sick, your cat may have had a difficult time eating or keeping any food down, but this supplement can help plump it back up and have it hit its ideal weight in no time.
6. FERA Probiotics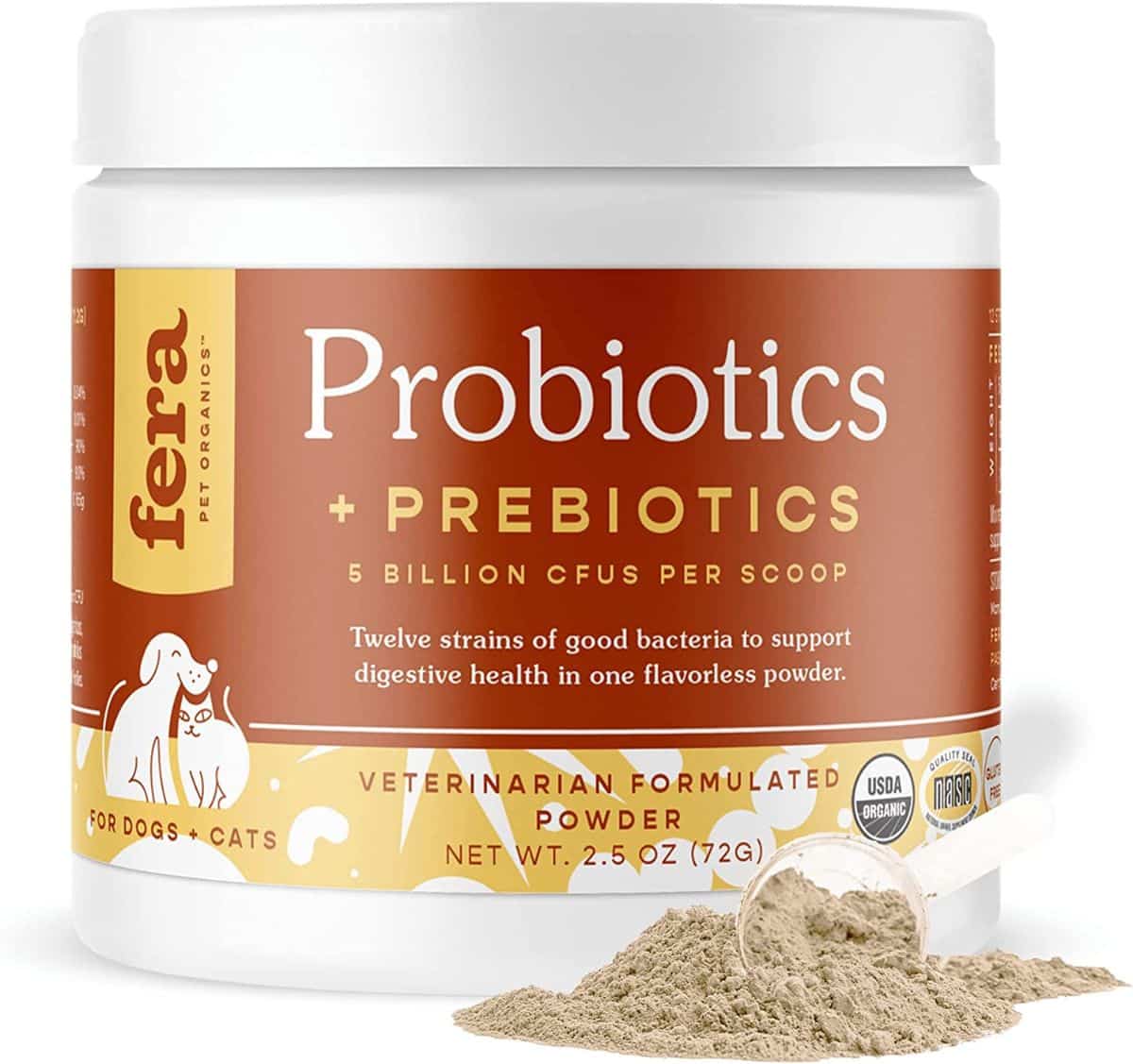 FERA Probiotics is certified organic and has everything your cat will need for enhanced digestive function. This product will assist with the modification of your cat's gut biome and ensure it has only healthy bacteria that will make it feel energized and help it battle any illness that comes its way.
7. Nutri-Vet Multi-Vute Multivitamin Paw Gel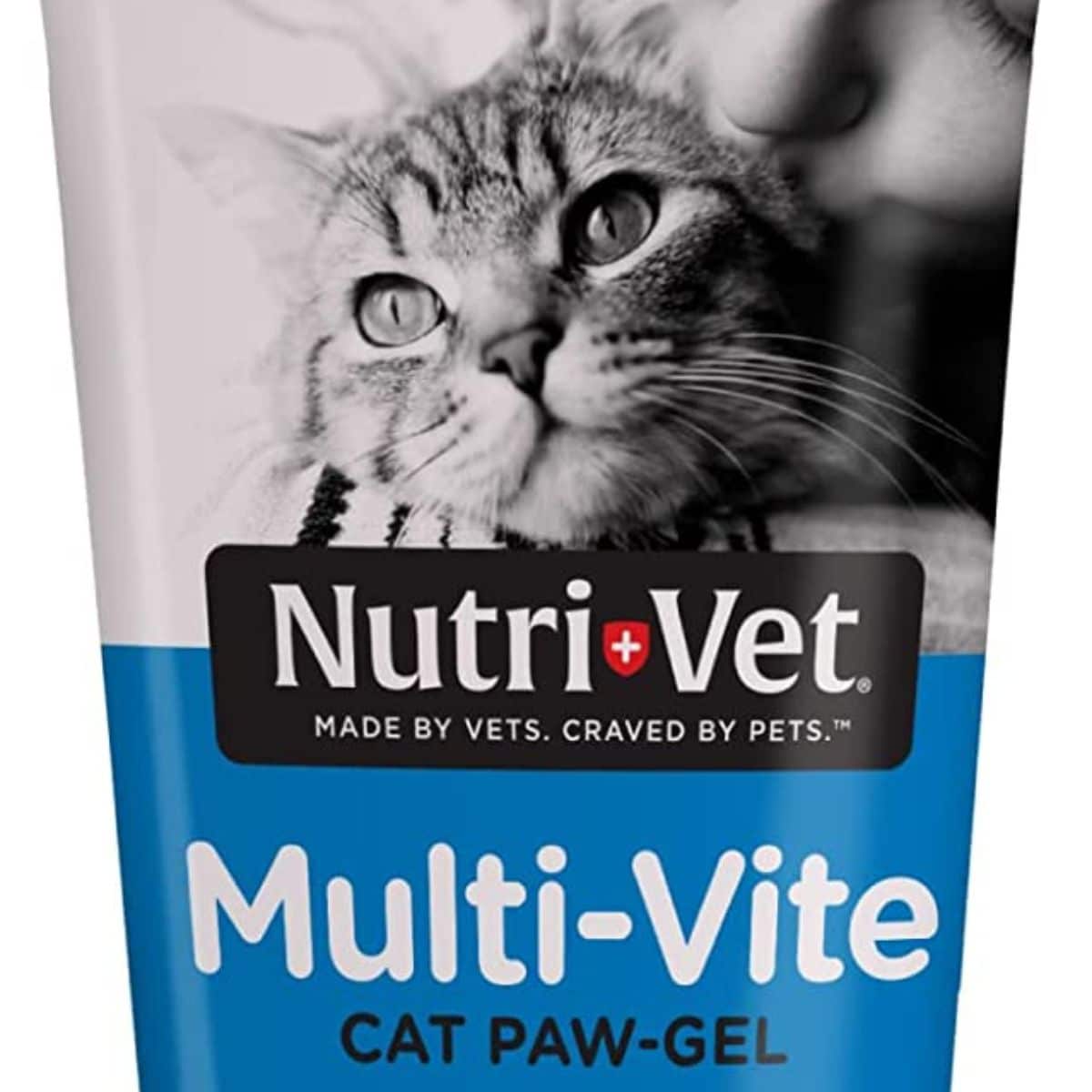 Sale
Nutri-Vet Multi-Vite Multivitamin Paw Gel is a perfect multivitamin for picky Maine Coons who don't like to have an oral syringe shoved in their mouth or dislike the taste of other multivitamins.
This product can be applied to your cat's paw and they can lick it off at their leisure. Your Maine Coon cat is sure to enjoy the salmon flavor.
8. Instinct Freeze Dried Boost Mixers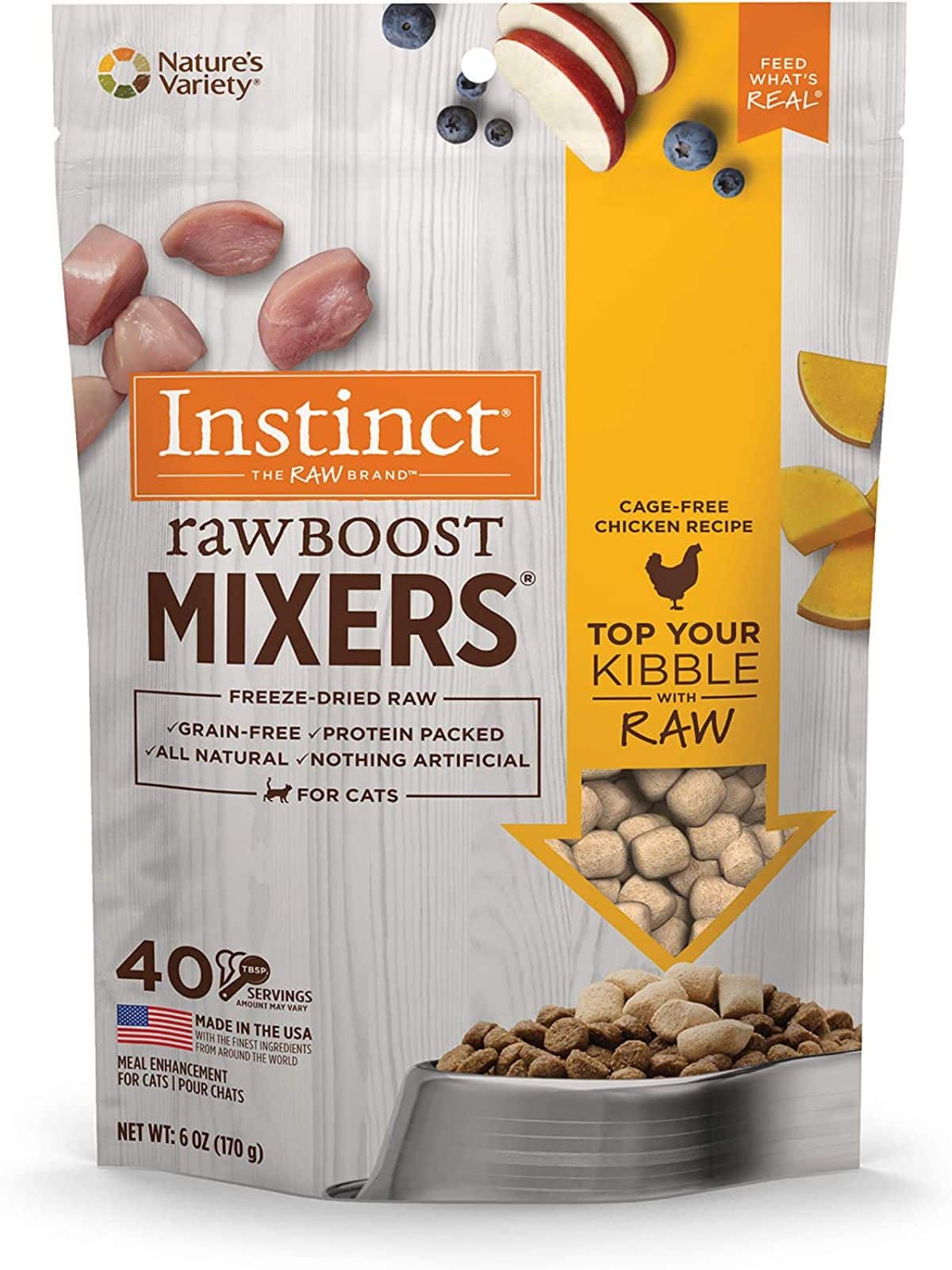 Instinct Freeze Dried Boost Mixers are a perfect option for Maine Coon cats who need more protein in their diet. Some cats may have a health condition or are too picky with their meals and thus lack the essential proteins they need.
This product can help them get their missing protein without skipping on flavor.
9. Solid Gold SeaMeal Multivitamin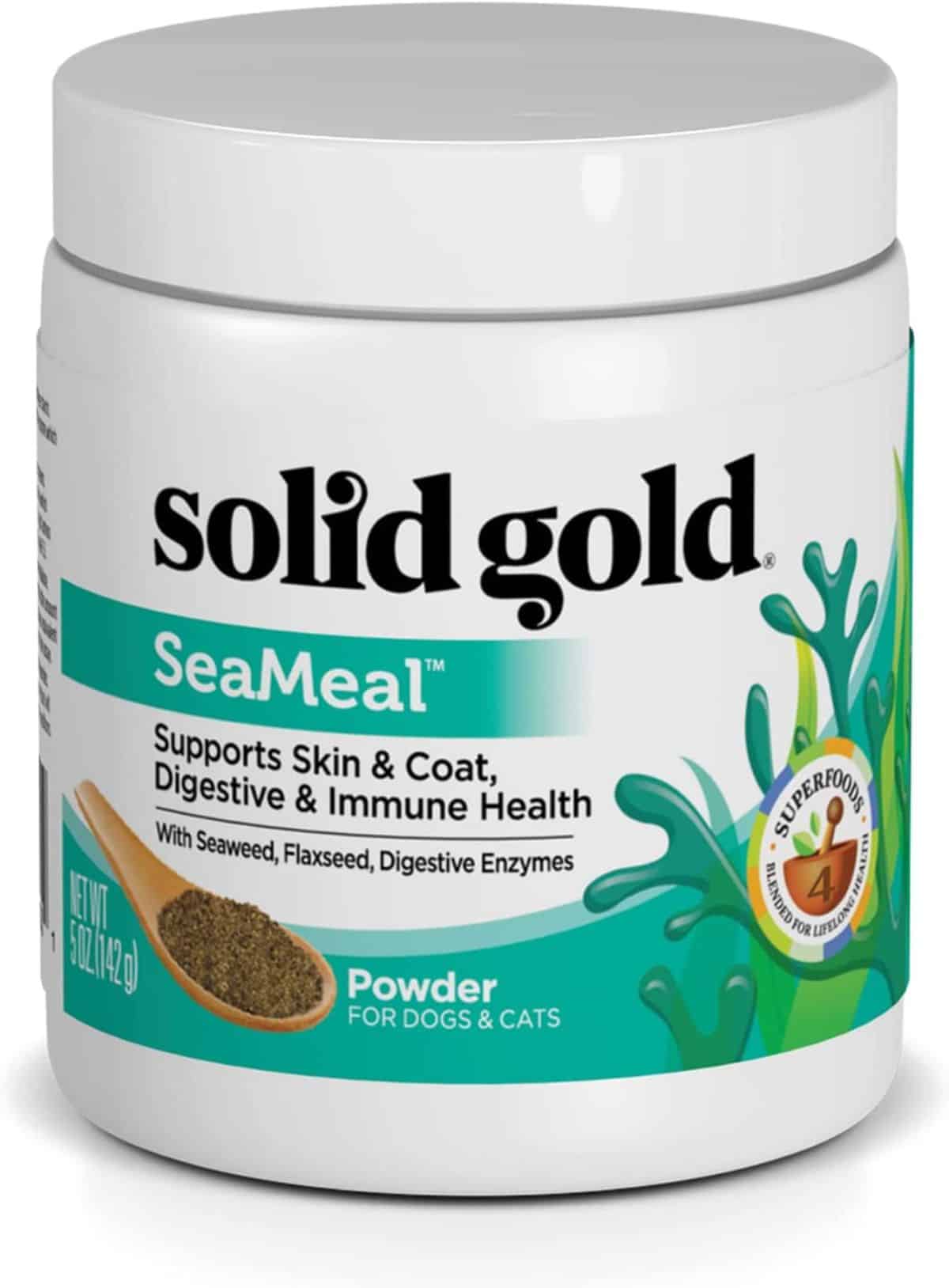 Solid Gold SeaMeal Multivitamin is a pet-safe supplement that can be used for dogs and cats. This product contains tons of vitamins and minerals that boost the immune system and overall health.
Solid Gold SeaMeal Multivitamin is best used for animals who may have digestive issues or chronic gas because it contains enzymes that promote gut health.
Final Thoughts
Maine Coon cats are prone to some health conditions that can make them act more sluggish and fatigued. Their pet's health can be a terrible worry for many cat owners who fret over the health of their furry friend.
Your Maine Coon cat may not require supplements, but they can certainly help your cat feel and act more like itself again.
Sometimes, your cat may act slow and fatigued if it is missing essential vitamins, proteins, or probiotics. Consider starting your furry pal on one of the Maine Coon supplements that can help its digestive system, immune system, and overall health.