Cats are like humans because we don't always get digestive enzymes or proper vitamins in our everyday food. Probiotics fill the gaps and, in the end, make our cats healthier and happier.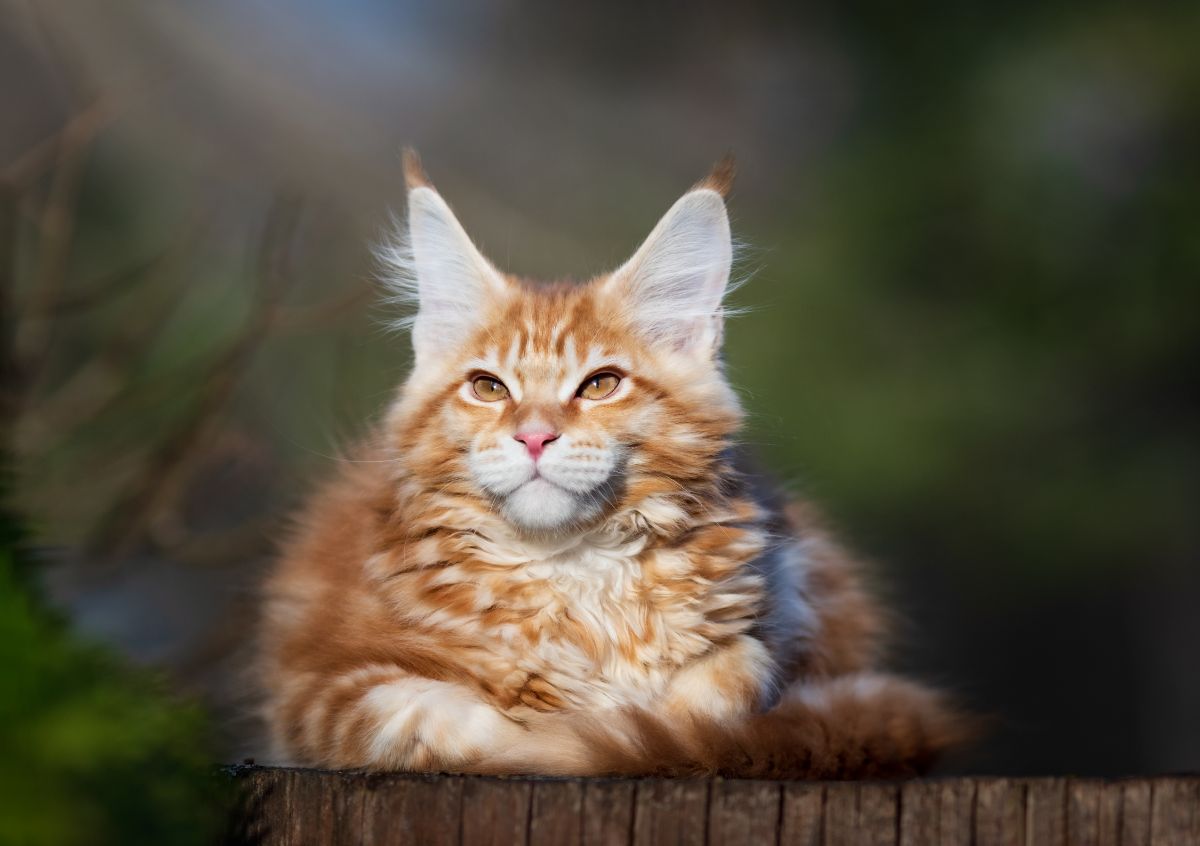 All types of probiotics tackle different health issues, and while there seems to be controversy on whether or not probiotics are healthy, the seven we have found are helpful. However, don't ever use them to ignore your cat's health issues.
If your cat seems off and you are worried about its health, always make an appointment with your veterinarian for professional advice. Do not use supplements instead of taking your cat to the vet.
The following probiotics aim to improve health, not fix illnesses. Regular check-ups ensure that your cat remains healthy, so make those appointments every year or more often if your vet recommends it.
Jump to:
The 7 Best Probiotics for Cats
These seven probiotics are some of the best available and for different reasons. If you want to help improve your cat's gut or skin health, you can find a probiotic in this list.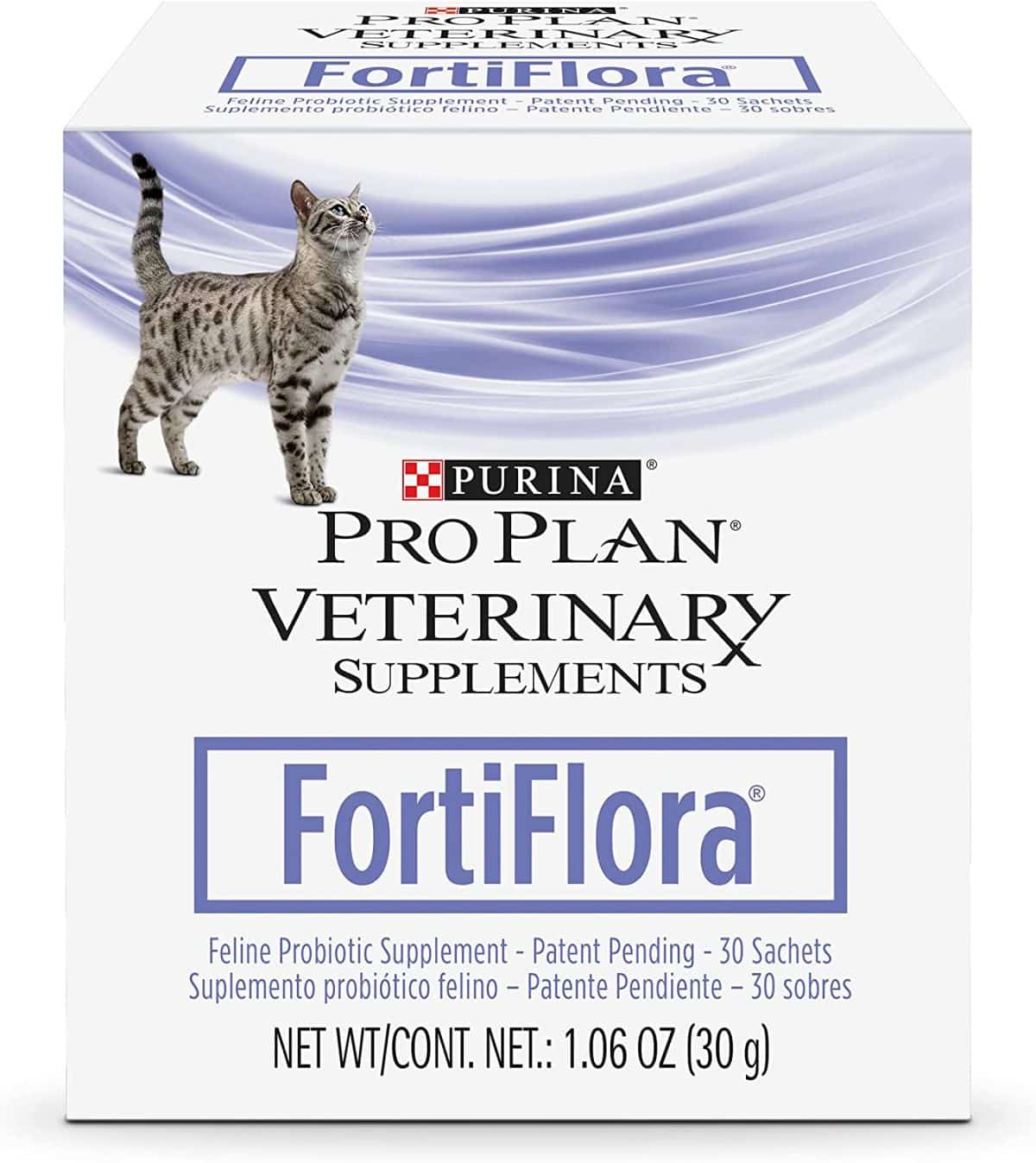 Purina FortiFlora Cat Probiotic is the best overall for multiple reasons. This powdered supplement is not only recommended by veterinarians but is a nutritional and intestinal probiotic that tastes good. There isn't an issue with your cat not wanting to eat it.
This probiotic aids with flare-ups and long-term issues, making your cat more comfortable and healthier as time goes by. With consistent daily use in your cat's food, this supplement can greatly benefit it.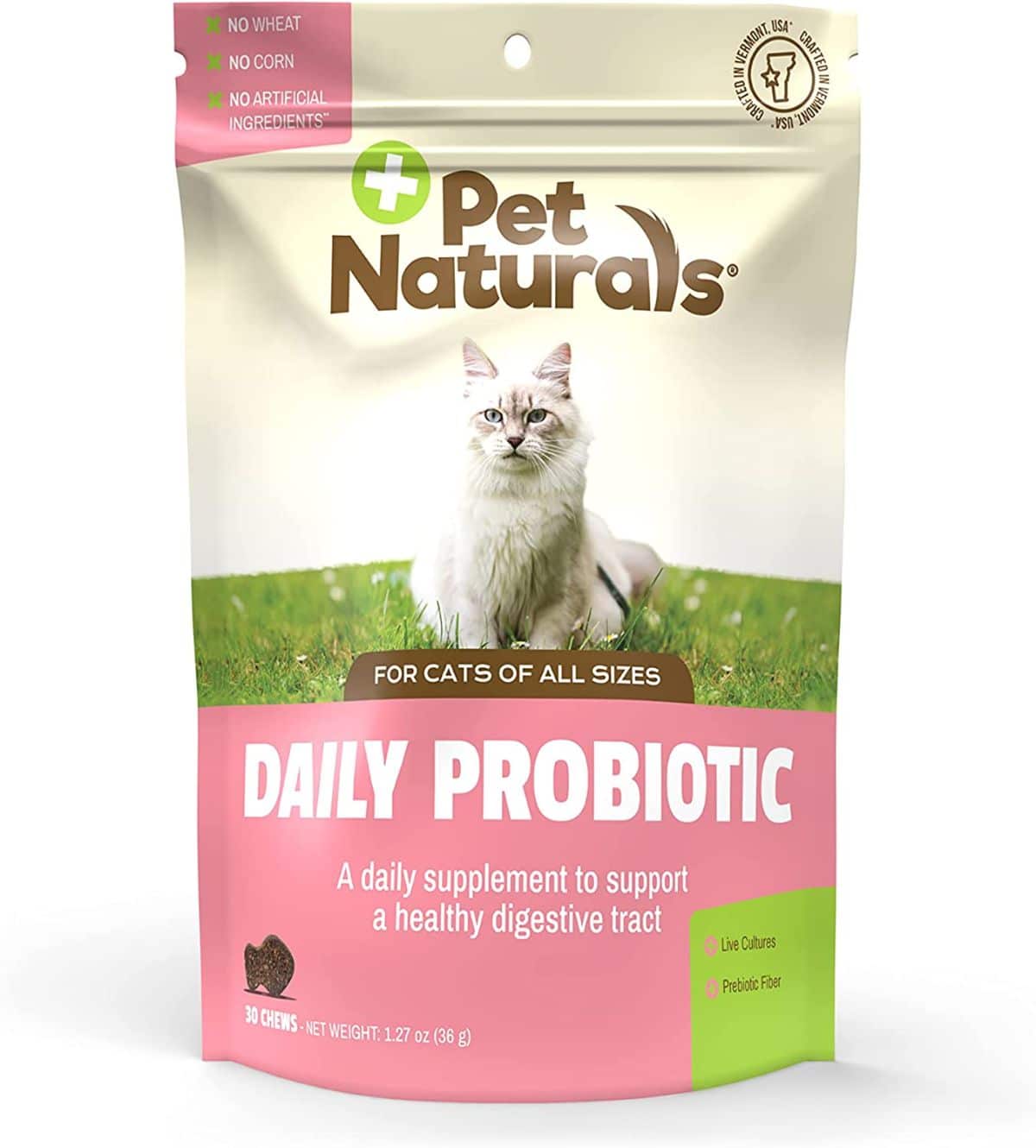 Pet Naturals Daily Probiotic is a chewable tablet that offers digestive and immune support to your cats. It's duck flavored, so it's a delicious treat for your cat while it works to keep their bodies healthy. The tablets are easy to feed your cat and can improve its gut health.
For best results, give your cat this probiotic with some treats, so it associates it with something it enjoys.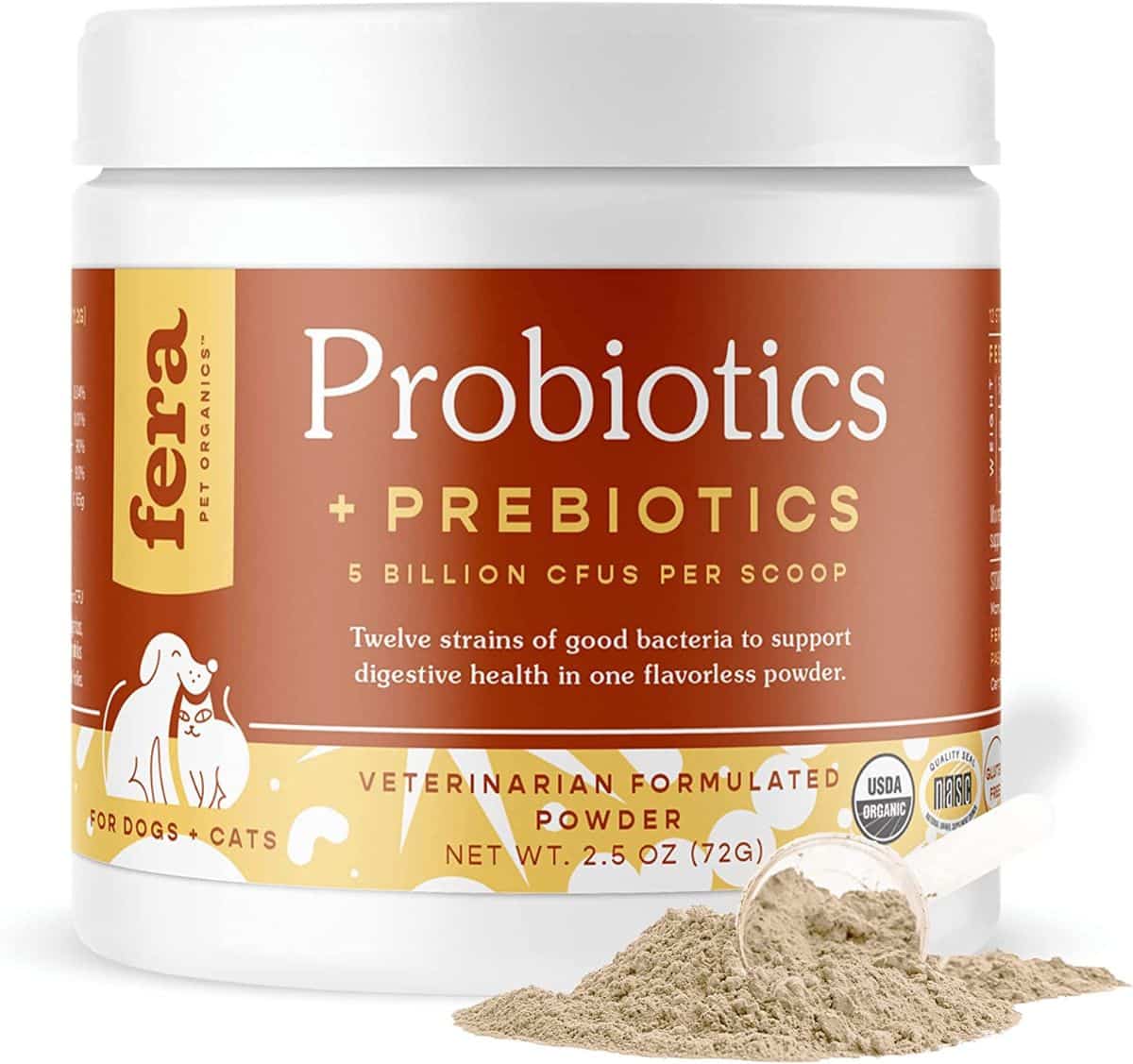 The FERA Probiotics for Dogs and Cats is a powdered probiotic that is USDA Organic Certified, meaning there are no additives and the ingredients are all-natural. The powder is also tasteless, so it is easily unrecognizable to your cat when they eat it mixed with its meals.
Another option is to add it to the cat's water, but this may backfire if your cat is on a no-kibble diet and does not drink much water.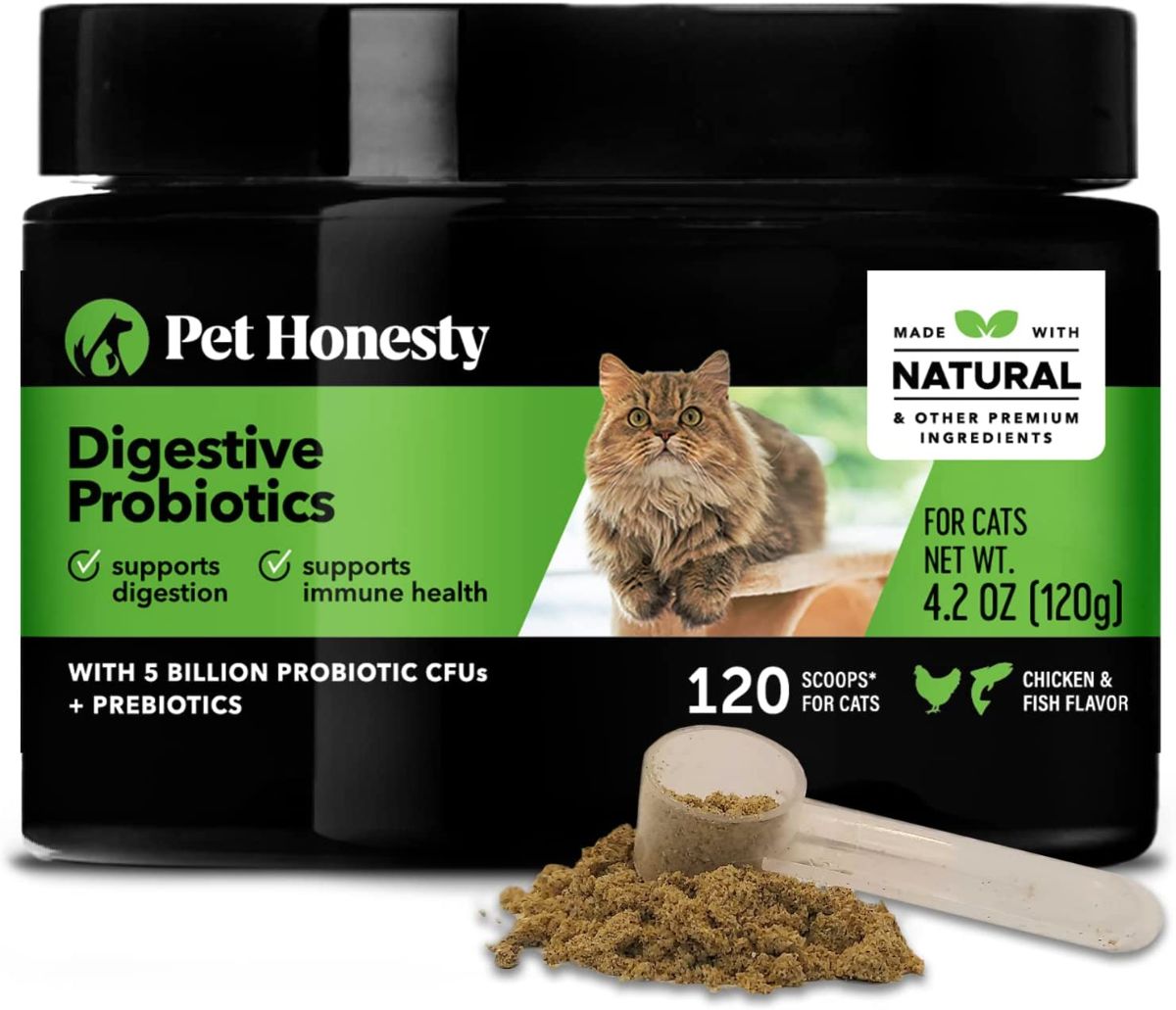 PetHonesty Digestive Probiotics are the best-powdered probiotics for gut health. Bad breath, gas, and digestion issues are common side effects of poor gut health.
PetHonesty's probiotics relieve your cat from intestinal issues. It comes in many different flavors. These include chicken and fish to pumpkin, so you can choose a flavor your cat enjoys.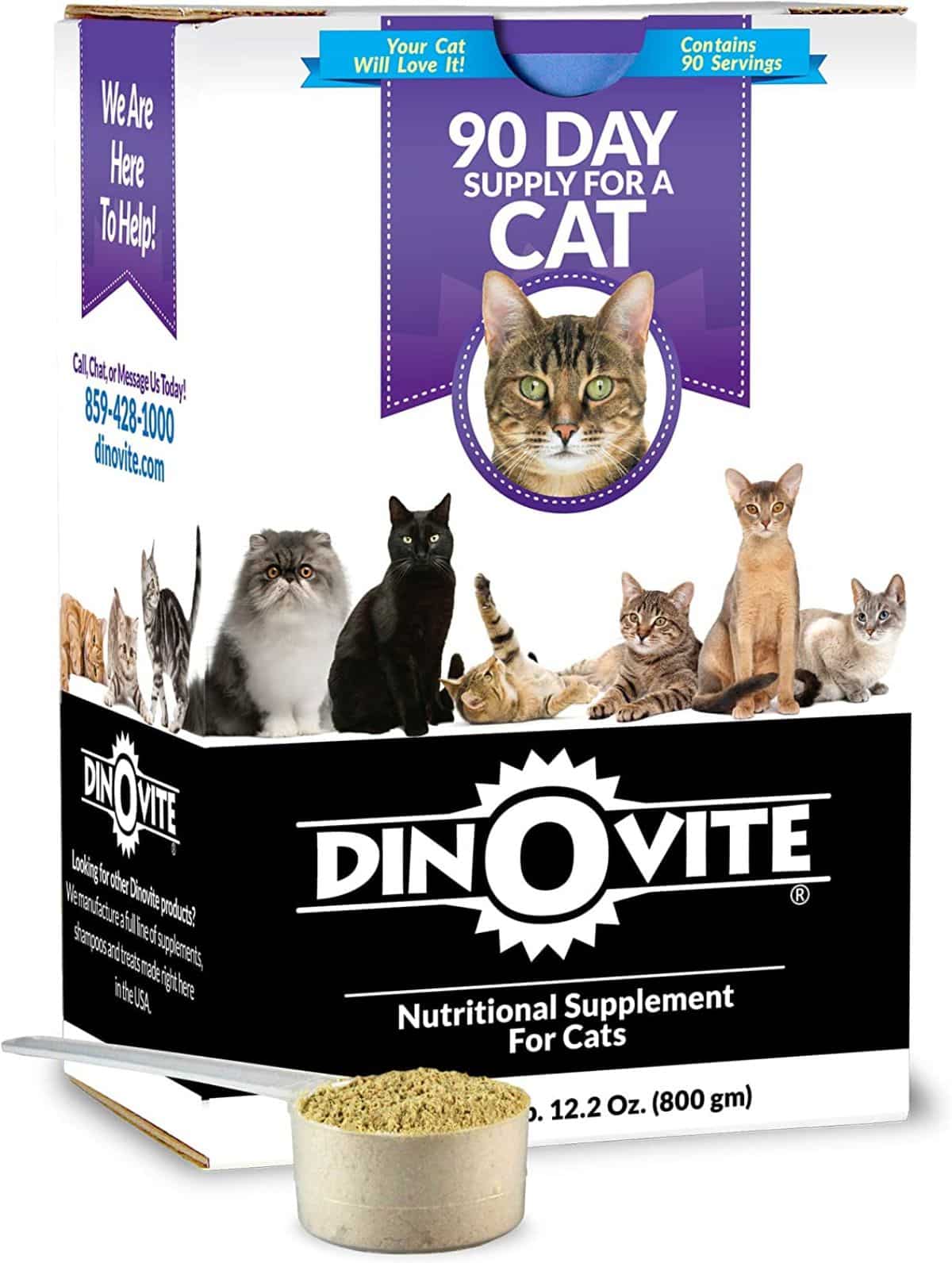 Dinovite for Cats Supplement is a great probiotic to help your cat with any of its skin issues. Whether it's dry skin, itching, bald spots, or seasonal issues, the OMEGA 3 fatty acids in this probiotic tackle the issue and help your cat feel more comfortable.
This probiotic also supports the immune system and allergies.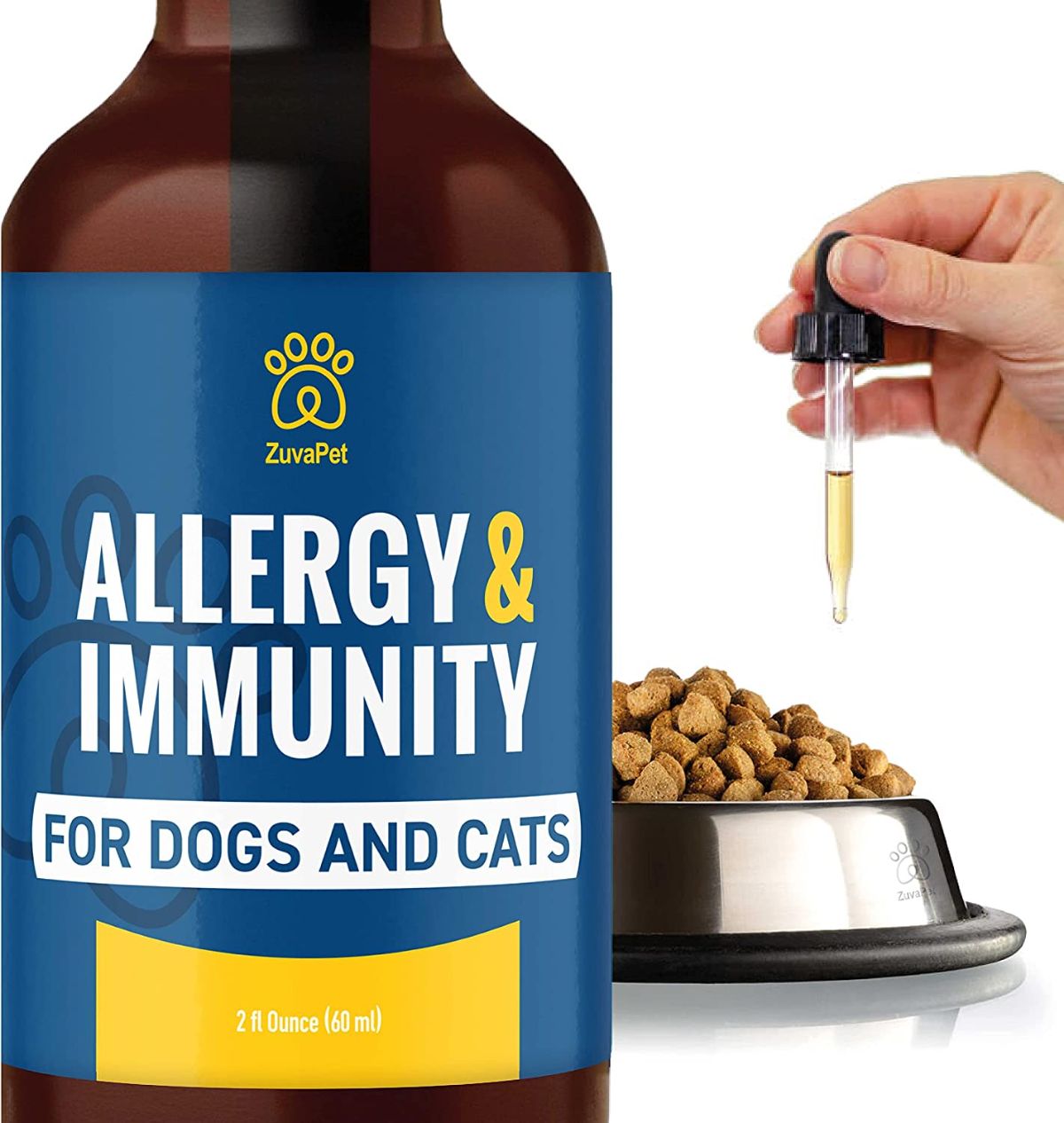 Cat Allergy Relief Drops' primary focus is helping your cat through its seasonal issues. Whether it's itchy skin or immune function, these drops will leave your cat feeling more comfortable with its allergies.
This serum also supports digestion and helps with gas problems.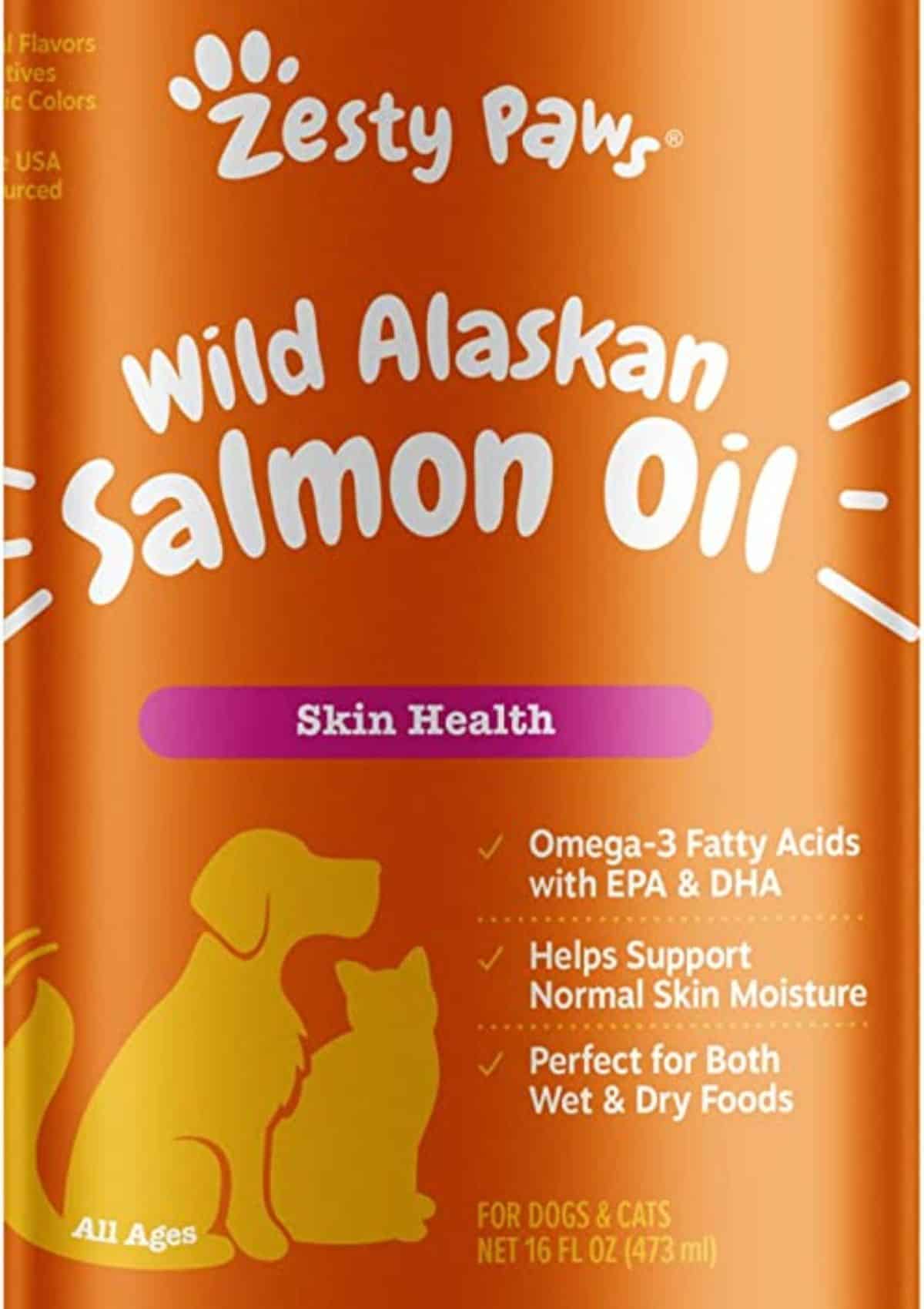 ​​Pure Wild Alaskan Salmon Oil is easy to add to your cat's food and is tasty, leaving it with no option but to eat it. This probiotic aids your cat's skin, and it also supports your cat's joints and heart health. With only a few pumps daily, your cat is left feeling healthy and happy.
Frequently Asked Questions
Here are the most frequently asked questions concerning cat probiotics.
What's a good probiotic for a cat?
Purina FortiFlora Cat Probiotic is the best overall probiotic for your cat. It's vet recommended and proven to aid and improve the overall health of your feline friend.
Is it ok to give your cat probiotics?
Yes, it's more than okay to give your cat probiotics. They can supply the needed dietary, immune, heart, and joint supplements your cat needs. The issue lies in assuming probiotics will help o cure certain illnesses or injuries without consulting a veterinarian first.
Can I give my cat a probiotic every day?
Some probiotics work when administered daily, while others don't. It depends on the probiotic you choose and your cat's individual needs.
How can I add probiotics to my cat's food?
It depends on the probiotic you have. If it is a powder or serum, you can mix it in with your cat's meals or water. Some probiotics are chew-sized tablets, so you can give them to your cat as a treat if it loves their taste.
Conclusion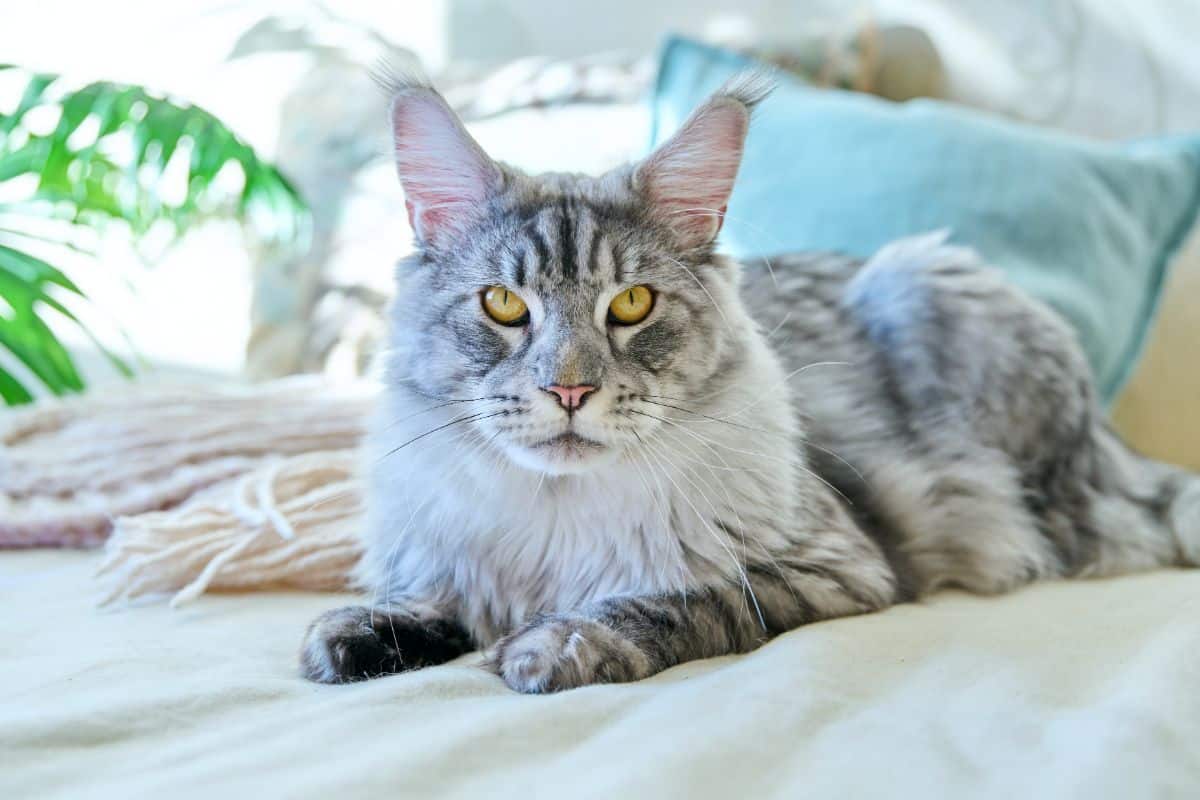 Probiotics for your cat are a good way to keep its body healthy, its mind happy, and its life long. While they can't fix all the issues, they do a good job of supplying your cat with the minerals and vitamins it needs but lacks in its everyday food.