Maine Coons are one of the largest breeds of domestic cats. These cats are amiable and make for excellent furry pals. However, they require some more specific care than other breeds of cats.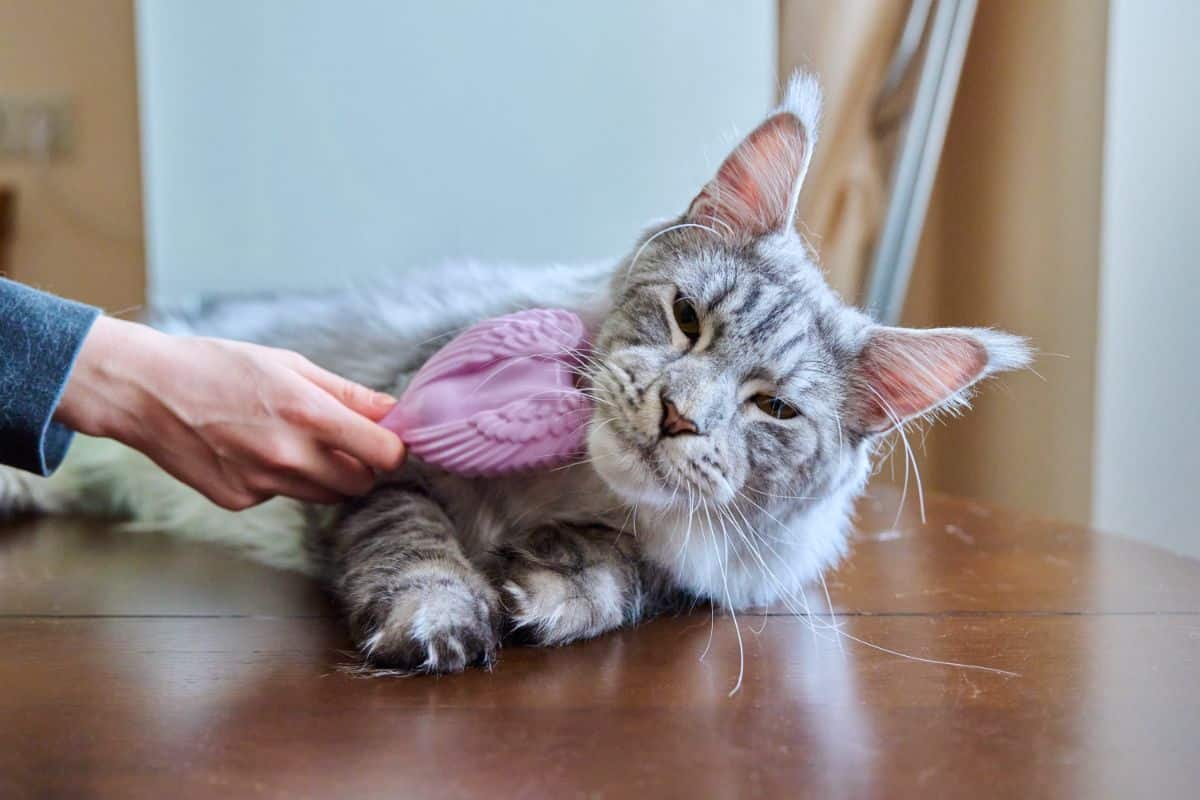 Maine Coon cats have longer hair than other cat breeds and require a solid brush to comb through it. You won't want to cheap out and settle for a regular brush. This may cause tangles and discomfort for your cat.
Fortunately for you, we have researched many different cat brushes to narrow down the best brush for Maine Coons.
Jump to:
Best Brushes for a Maine Coon Cat
It can be intimidating to sort through every brush on the market, as there are a lot of different cat brushes.
Fortunately, we have taken the time to narrow down the very best cat brushes for your Maine Coon cat.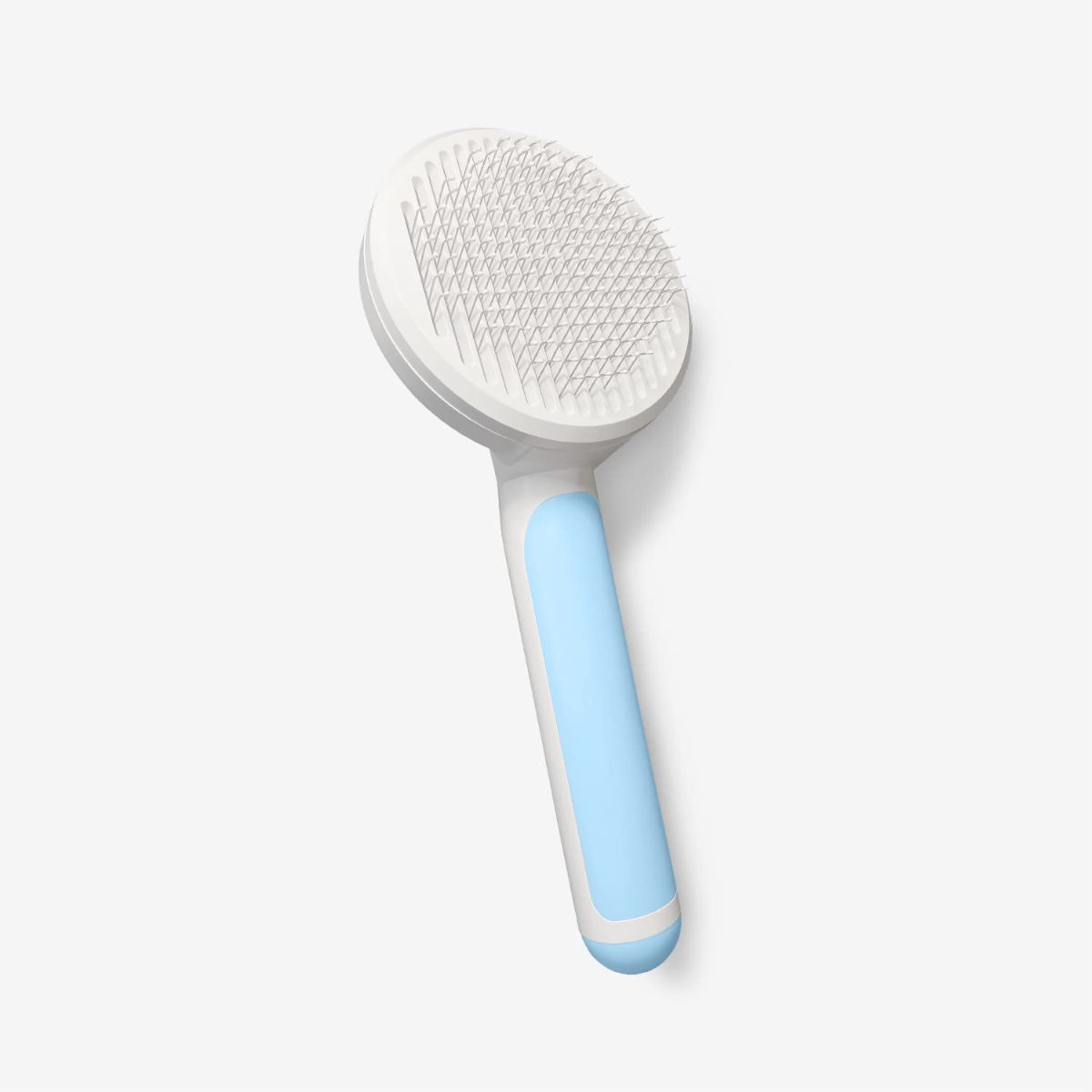 The Hepper Cat Brush for Maine Coons is the premium option for cat brushes. This brush is well worth its price, as the adjustable head and swivel-based design make it a flexible tool for grooming.
This brush has an excellent cleaning gesture that makes regular usage a breeze. Press the brush cleaning button, and all hair will be collected in one place for easy removal.
This brush is especially lovely because its 60 needles are adjustable and bend. If you need to brush your Maine Coon cat on an angle, the brush will tilt for you as you stroke.
An undercoat rake is different from a typical cat brush. These brushes will groom a cat's inner coat, or undercoat, while only skimming over the top skin.
This brushing method is helpful when trying to get to a cat's inner layer of hair. Maine Coon cats, in particular, have thick and complex undercoats that need extra strength to untangle.
The Gripsoft Undercoat Rake is an excellent choice for pet owners who focus on their cat's inner layer rather than an all-around groom.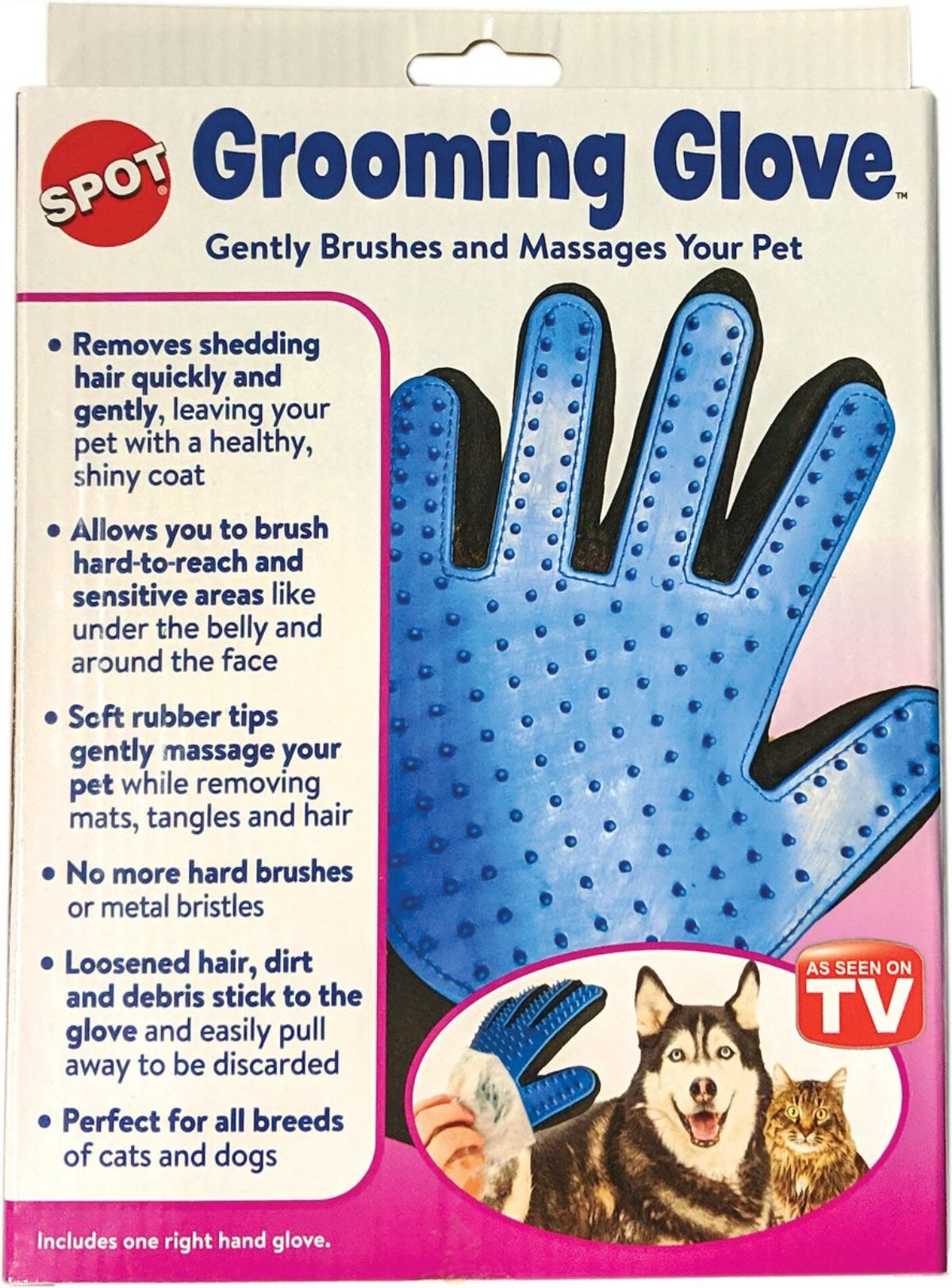 If you seek to brush your Maine Coon's hair for bonding, this is the brush for you. Rather than brushing your cat with the traditional brush, this grooming glove makes grooming as easy as a few pets.
Suppose you are worried about keeping up with your cat's grooming and need some help incentivizing yourself. In that case, this fun product will get you motivated. Enjoy some fun cuddles while you gently stroke your cat with this comfortable handpiece.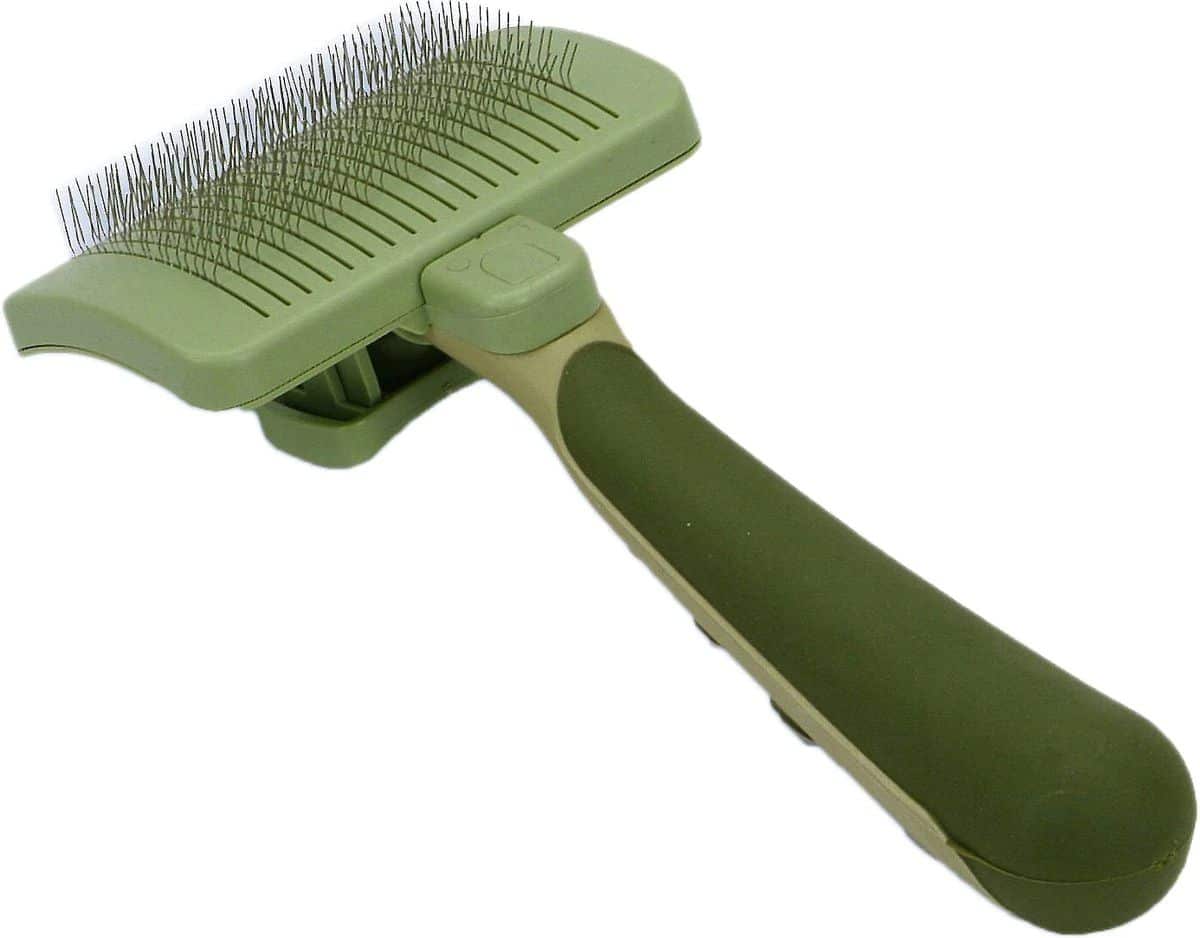 As the name implies, the Safari Self-Cleaning Slicker Brush is great for easy cleanup. Click a button, and the stainless steel pin bristles will retract to empty the hair.
This brush is easy to use, and its long-lasting stainless steel material makes it a fantastic choice.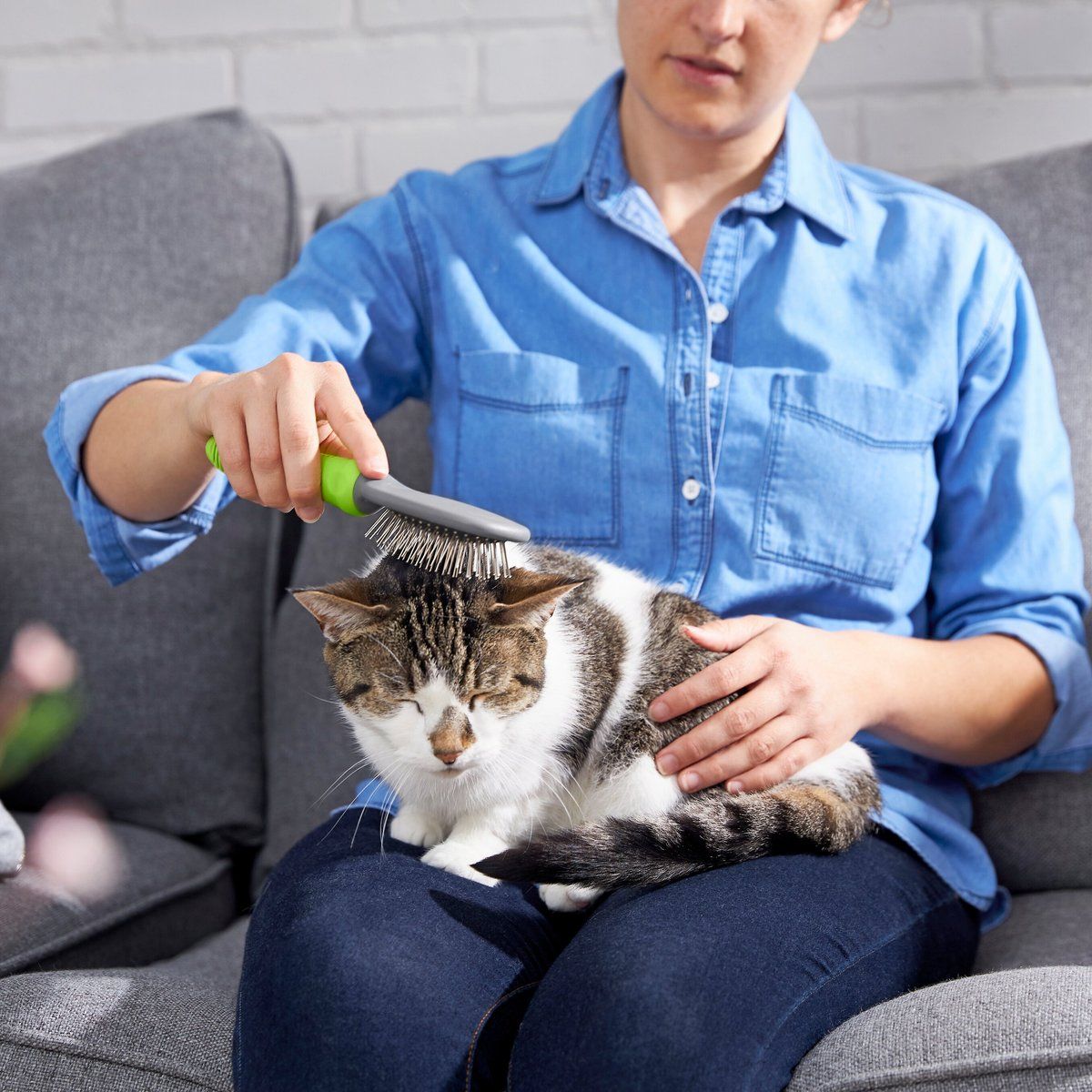 Long-haired cats like the Maine Coon benefit from a pin brush like this. These brushes will help to spread natural oils throughout the cat's skin and keep their coat shiny.
This brush is durable and makes detangling your cat's hair a breeze.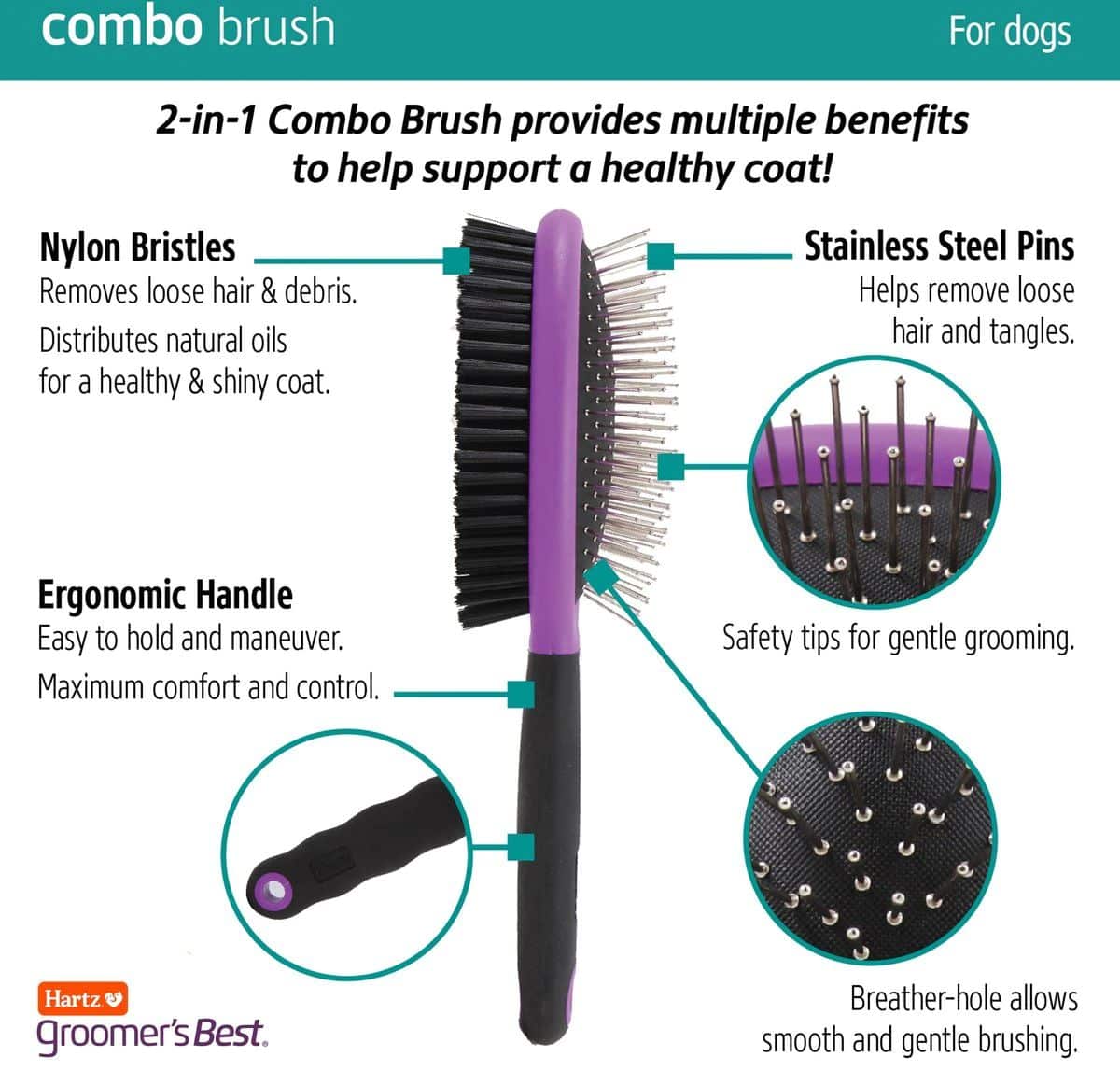 The Hartz Groomer brush is the best low-price item on this list. While cat brushes are not an absurd expense, some premium brands can get a bit pricey.
This brush is two-sided, allowing multi-purpose bristles to fit the task.
If you are looking for a cheaper brush model and don't want to sacrifice functionality, this is the cat brush for your Maine Coon.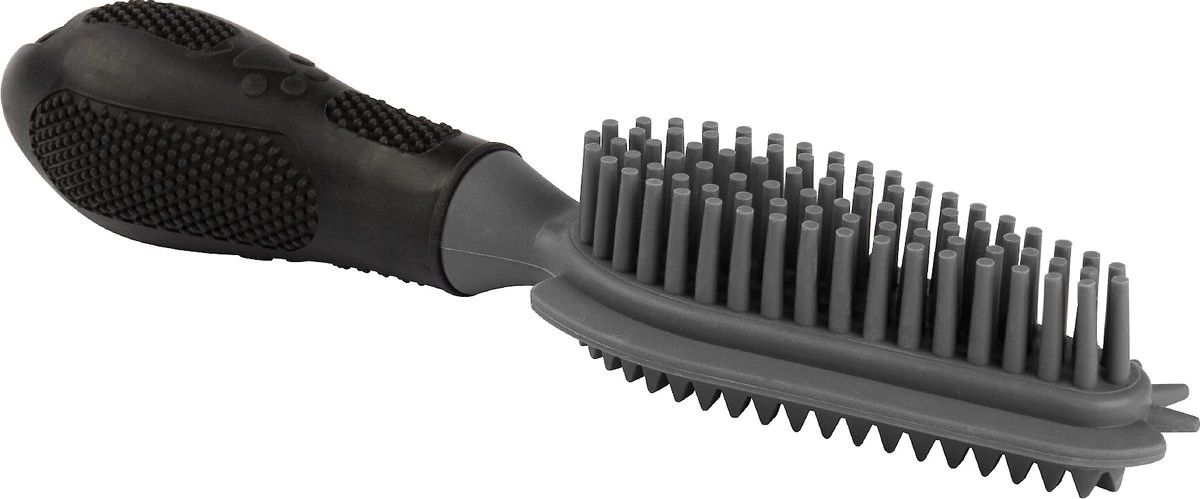 The FURminator Hair Collection Brush will add even more bristle options. Instead of only one or two sides, this brush contains four different sides.
Having multiple brush sizes is great for having more options. If you have a high-maintenance cat and need a brush that can effectively perform various tasks, then this all-in-one brush is the best choice.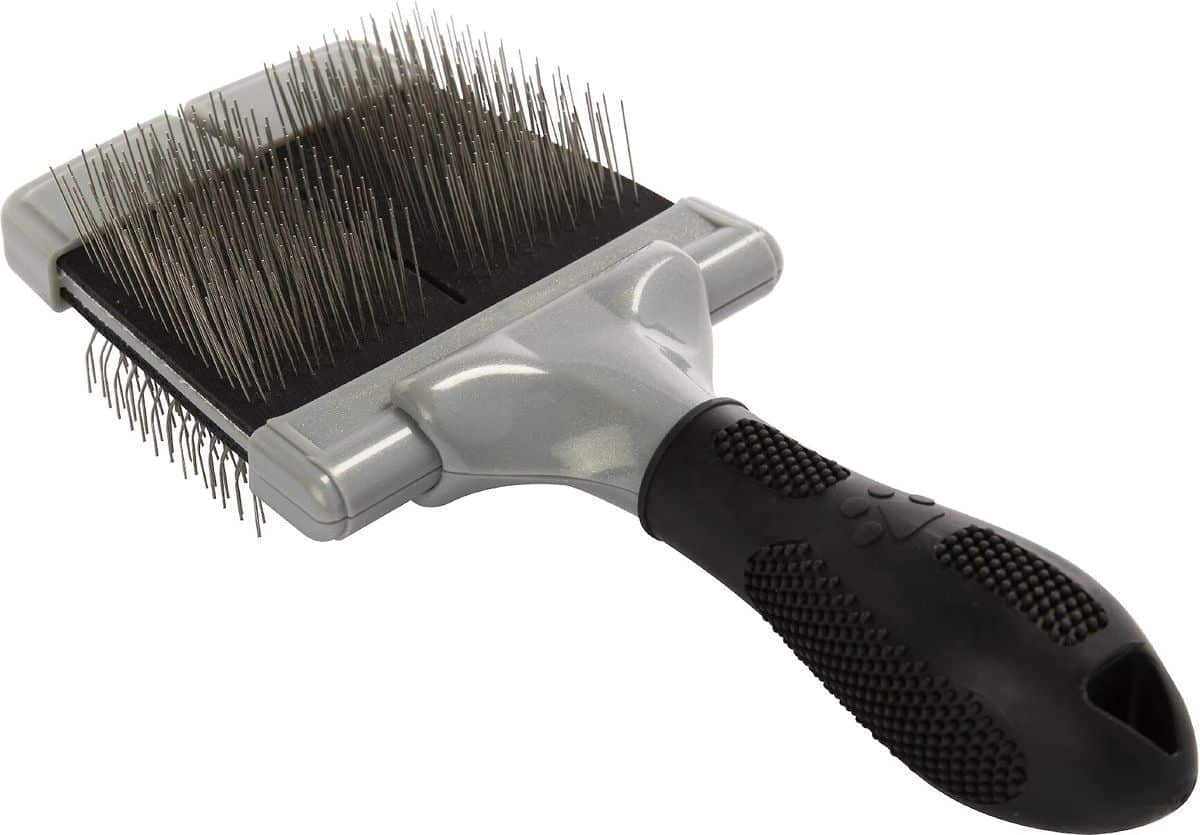 This cat brush is nice because it has a flexible, ergonomic handle. Brushing your cat daily can take a toll on your wrist over time if you are not careful. If you need help finding a nice position to brush your cat in, you should consider this brush.
On top of its adjustable handle for comfort, the FURminator Firm Cat Slicker Brush boasts two sides. One side is tilted, so help with awkward angles.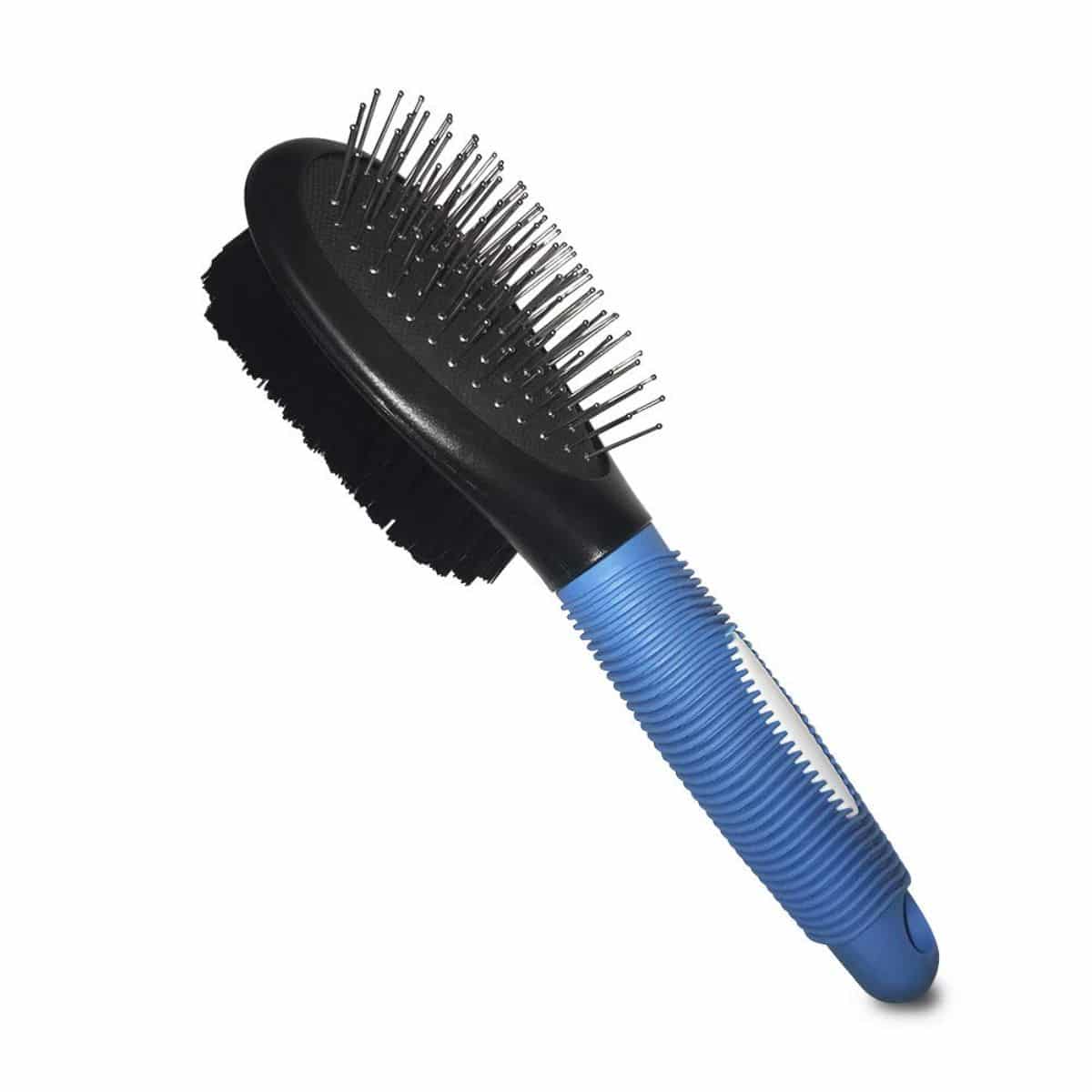 Sale
Another two-sided brush option will provide multi-purpose functionality. The bristle side is excellent for everyday brushing, while the pinned side stimulates healthy hair growth in your cat.
This dual-sided brush is effortless to clean and offers great value for its price.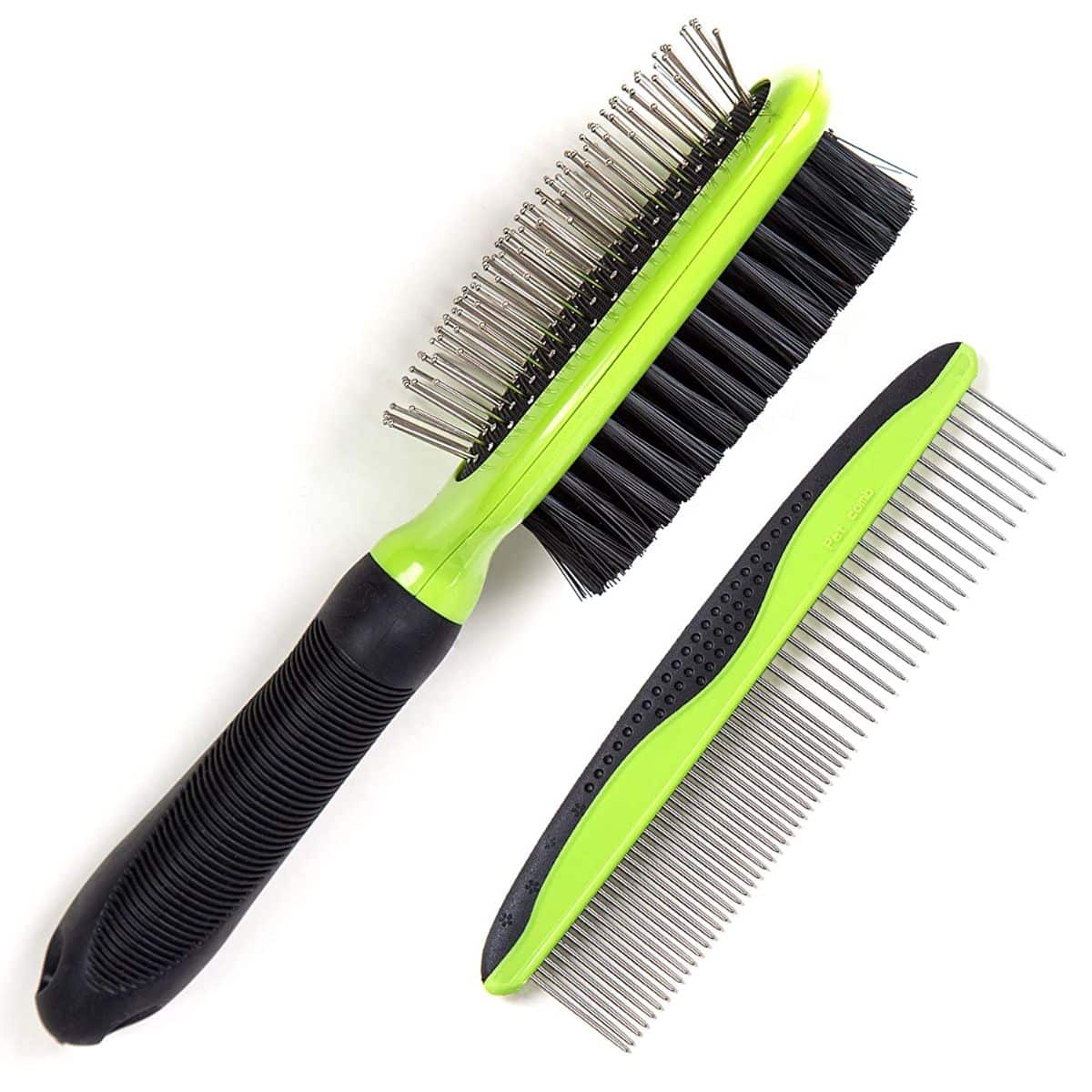 Sale
The Rexipets Brush & Comb set is superb for getting through your Maine Coon's thick coat. With an aesthetically pleasing design and a dual-sided brush, this set can make grooming a breeze.
The comb has the added benefit of removing flea larvae and eggs from your cat's coat if that's an ongoing issue for you.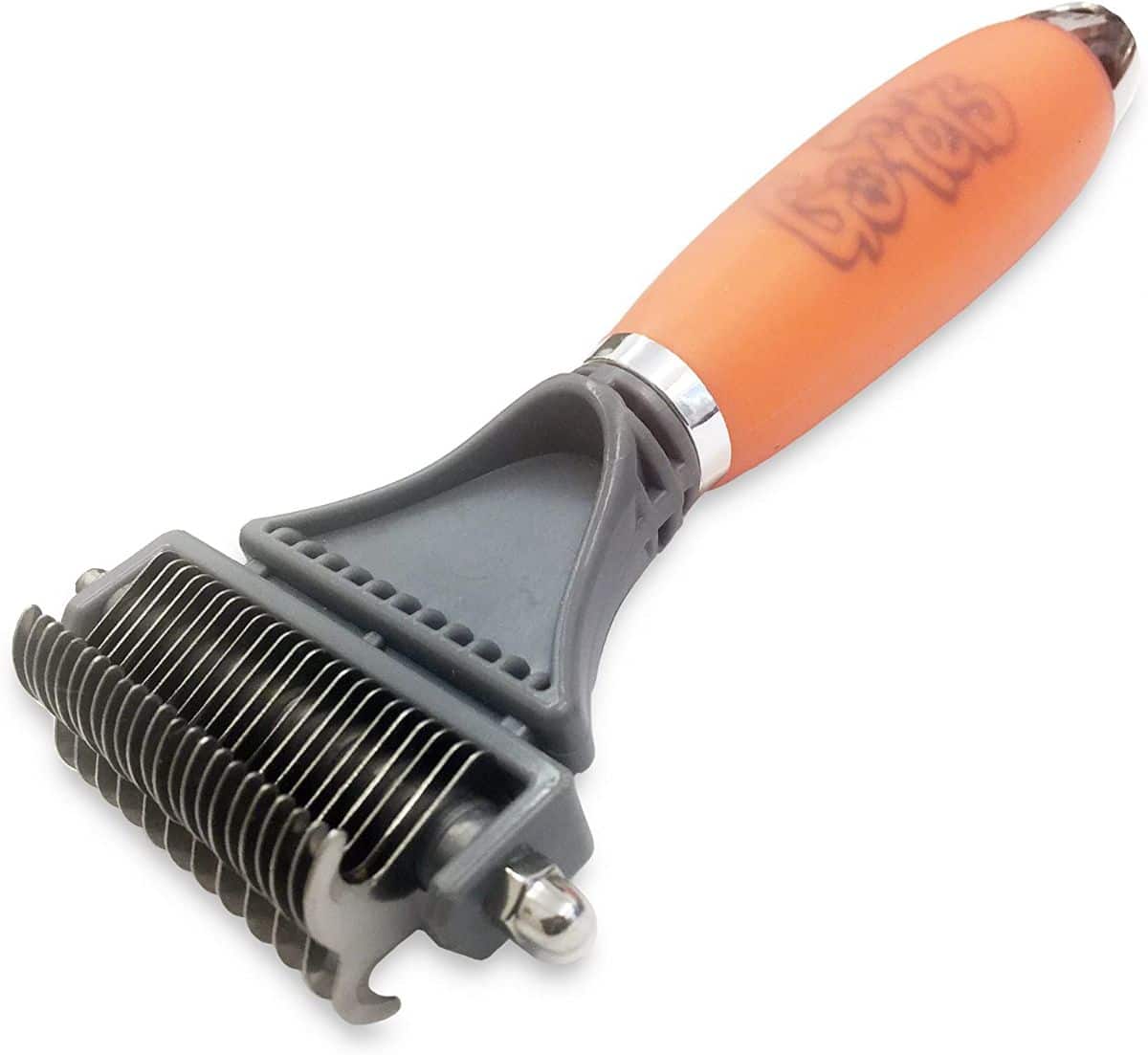 Sale
This comb will help to manage your cat's shedding through shearing, thinning, and trimming their hair. This excellent comb is easy to use and makes grooming your cat's long hair an easy task.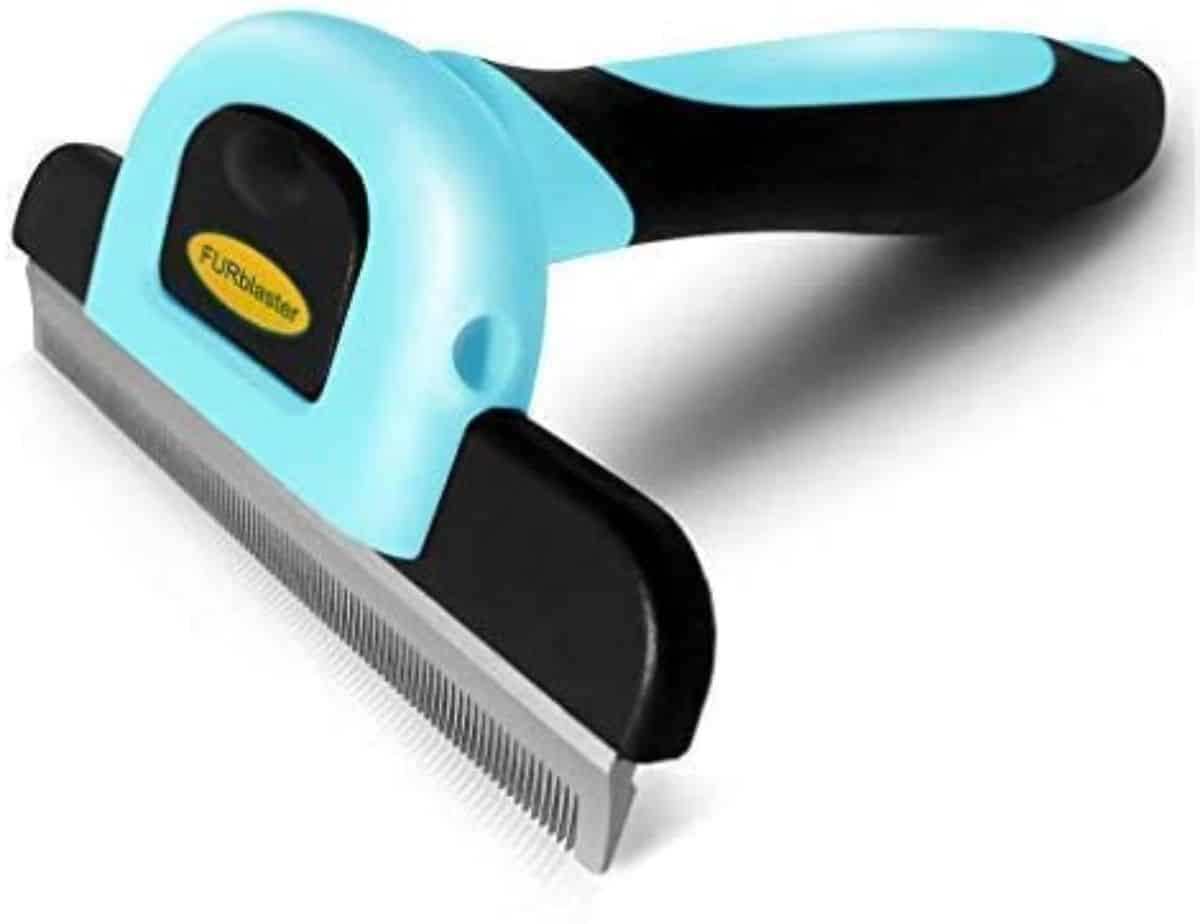 The DakPets Pet Grooming Brush is likely the most aesthetically appealing brush on this list. The brush comes in several bright colors, making it stand out as a fun tool.
The brush is not all looks, however, as its de-shedding capabilities are on par with other grooming brushes. The brush is made from materials that won't irritate your cat's skin.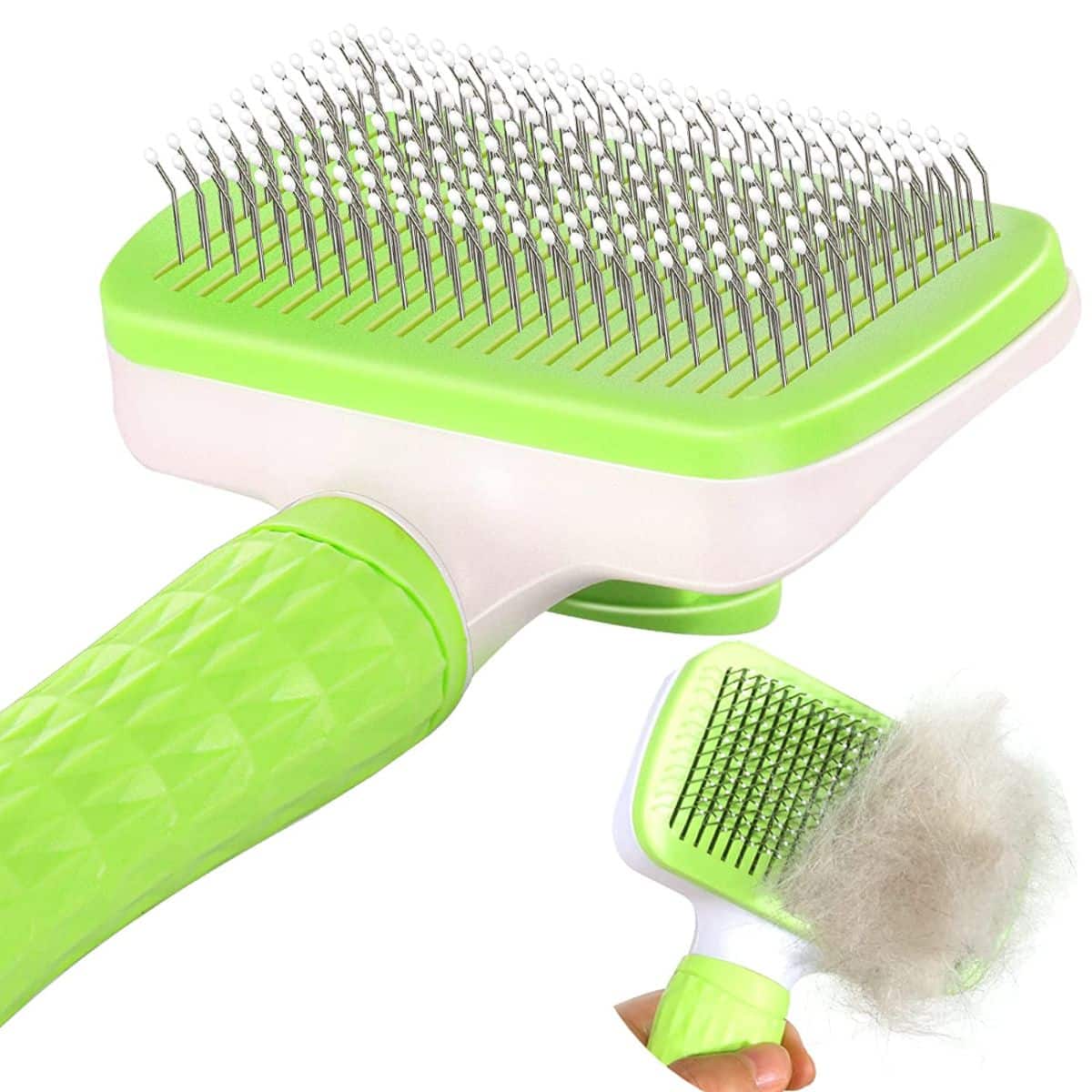 Sale
Last but not least, we have the Garstor Pet Brush. This brush specializes in collecting pet hair as it combs through its coat. While all brushes are meant to clean through your cat, this particular one will assist in managing all the hair for easy cleanup.
This brush has the added benefit of being beneficial for dogs as well. If your Maine Coon cat has a canine friend, you can consider this brush a two-for-one deal.
Frequently Asked Questions
Here are some questions we often get about grooming a Maine Coon.
What is the best brush for a Maine Coon?
Long story short, the best brush for Maine Coon cats is the Hepper Cat Brush for Maine Coons. This small brush provides all of the brushings your cat will need. Its small, 60-degree needles will untangle your cat's hair with ease.
While other brushes will provide different advantages over this particular model, the Hepper Cat Brush for Maine Coons is the best all-around option.
Do Maine Coon cats need brushing?
All cats benefit from regular brushing. Brushing a cat helps to untangle its hair and remove any dead skin cells left in its fur. Even if you own a hairless cat, brushing will help to spread their natural oils.
Maine Coons are especially in need of brushing, as they are long-haired. Cats with long and silky hair, such as the Maine Coon require daily brushing to keep their fur untangled.
Leaving your Maine Coon without a good brush for too long will result in discomfort for the cat.
How do you de-shed a Maine Coon cat?
Maine Coon cats will shed semi-regularly. To de-shed a Maine Coon cat and help get their fur to an even coat, you will want to maintain a daily brushing schedule.
Brushing a Maine Coon's fur will help to keep them from shedding everywhere. The brush will assist in removing dead or detached hair from your cat's coat so that it won't fall off throughout the day.
Concluding Thoughts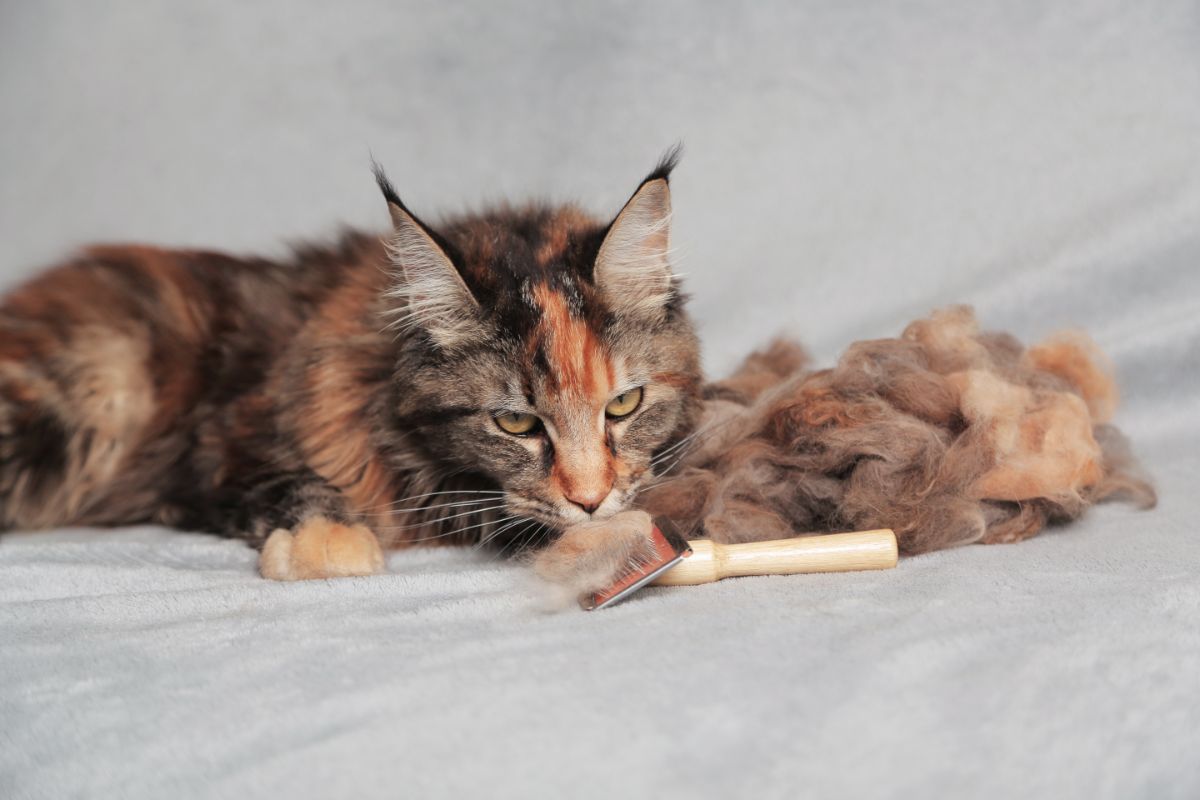 Overall, the best brush for Maine Coon cats comes down to what you're looking for. While the Hepper Cat Brush for Maine Coons is the best broad brush, there are other options with alternative features you might prefer.