People love to care for their cats and do what they can to show some love. They'll purchase their food, toys, and cat towers to keep them entertained and happy. However, if you want to get your feline something special, you could try cat treat launchers.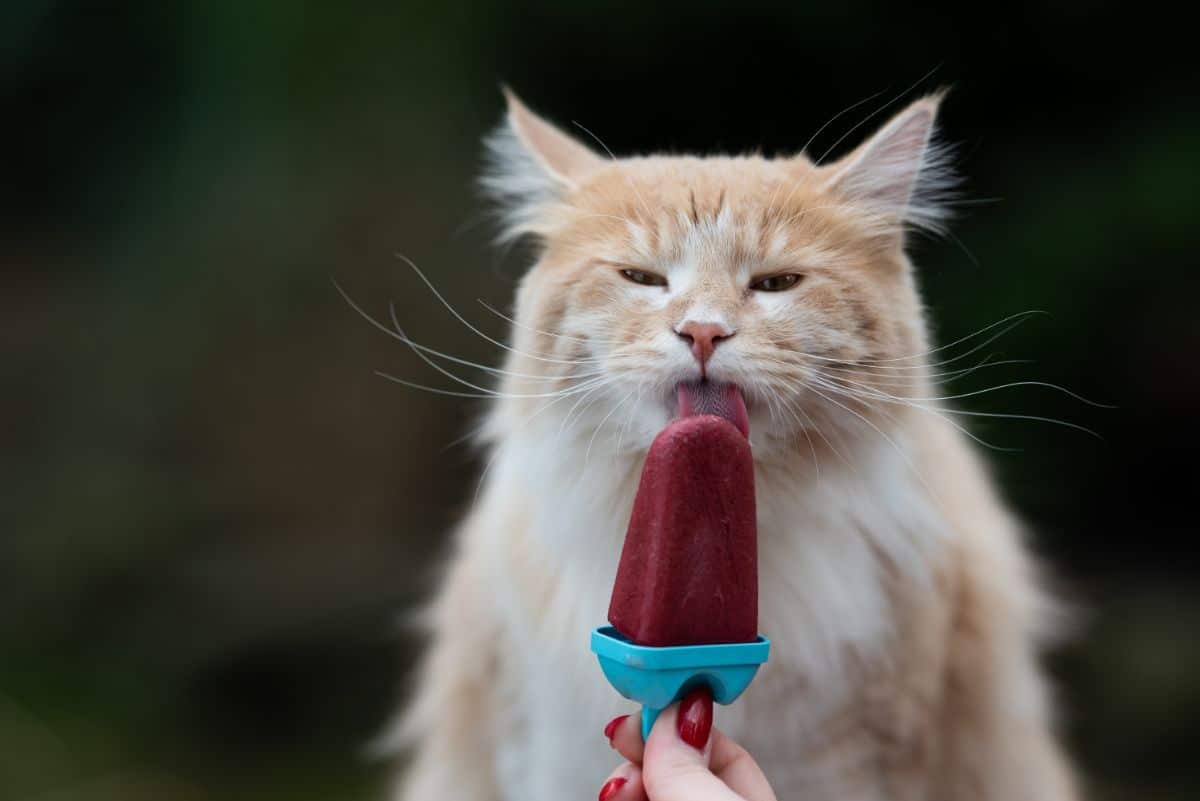 Cat treat launchers work well since you can use them for training, delicious food, and as a fun game for your cat. If you look into the best cat treat launchers available, you should go through the features and determine which one works best for your furry friend.
Jump to:
1. Eufy Treat Launcher With Camera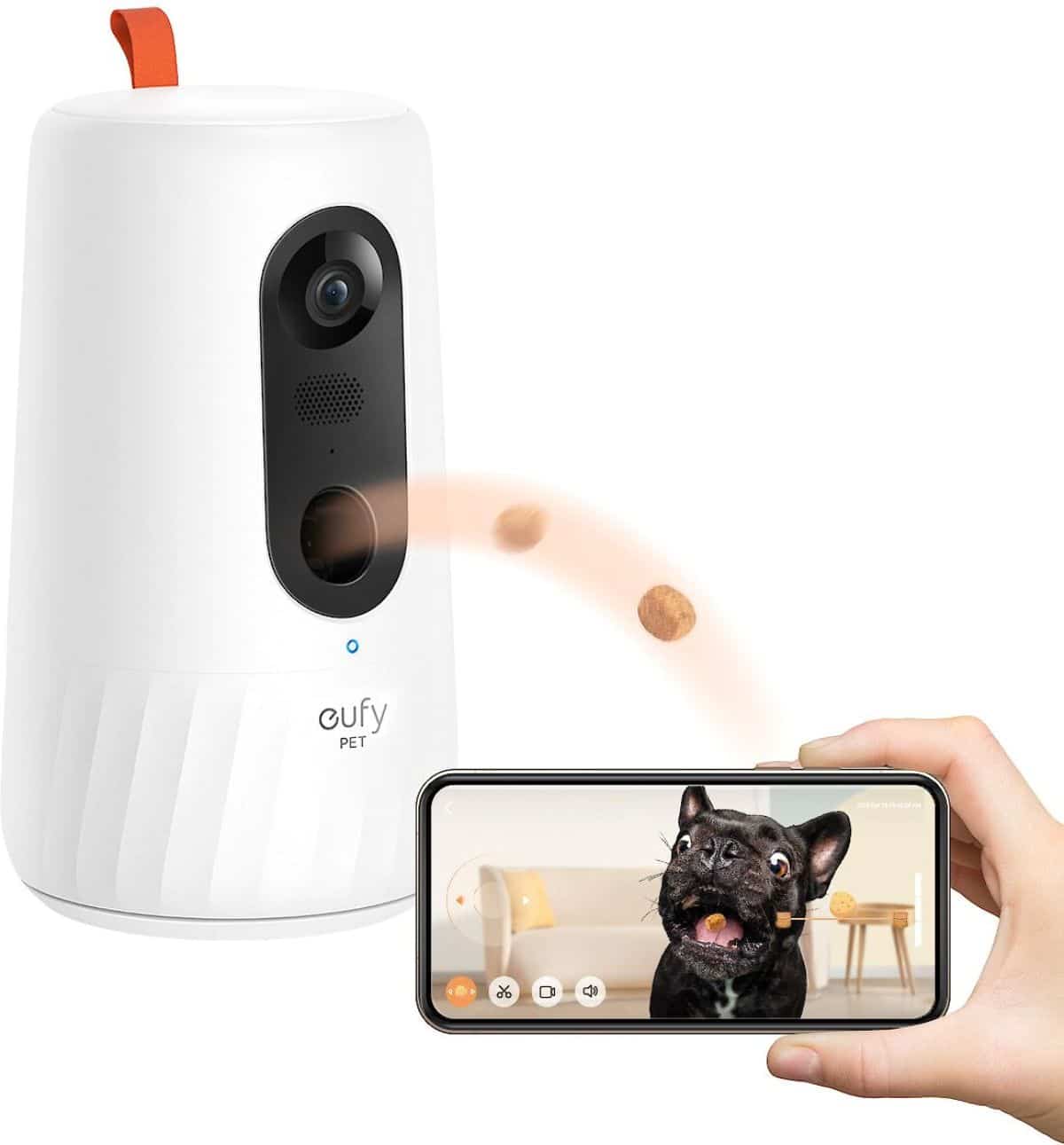 You can't go wrong with the Eufy Treat Launcher if you want a simple option. Even though the creators made it for dogs, it works great for cat treats. Some features make it a valuable option for people, such as never getting clogged with treats.
It allows you to look at your cat on your smartphone while you launch treats in their direction. You can set it to three distances to keep your cat on their toes and encourage movement while you feed them some food.
The camera offers 270 degrees of rotation and tracks cat movement, so you won't have to control it constantly. It provides flexibility and convenience, making it an excellent choice for mobile animals.
2. FunGumClub Gumball Machine Treat Dispenser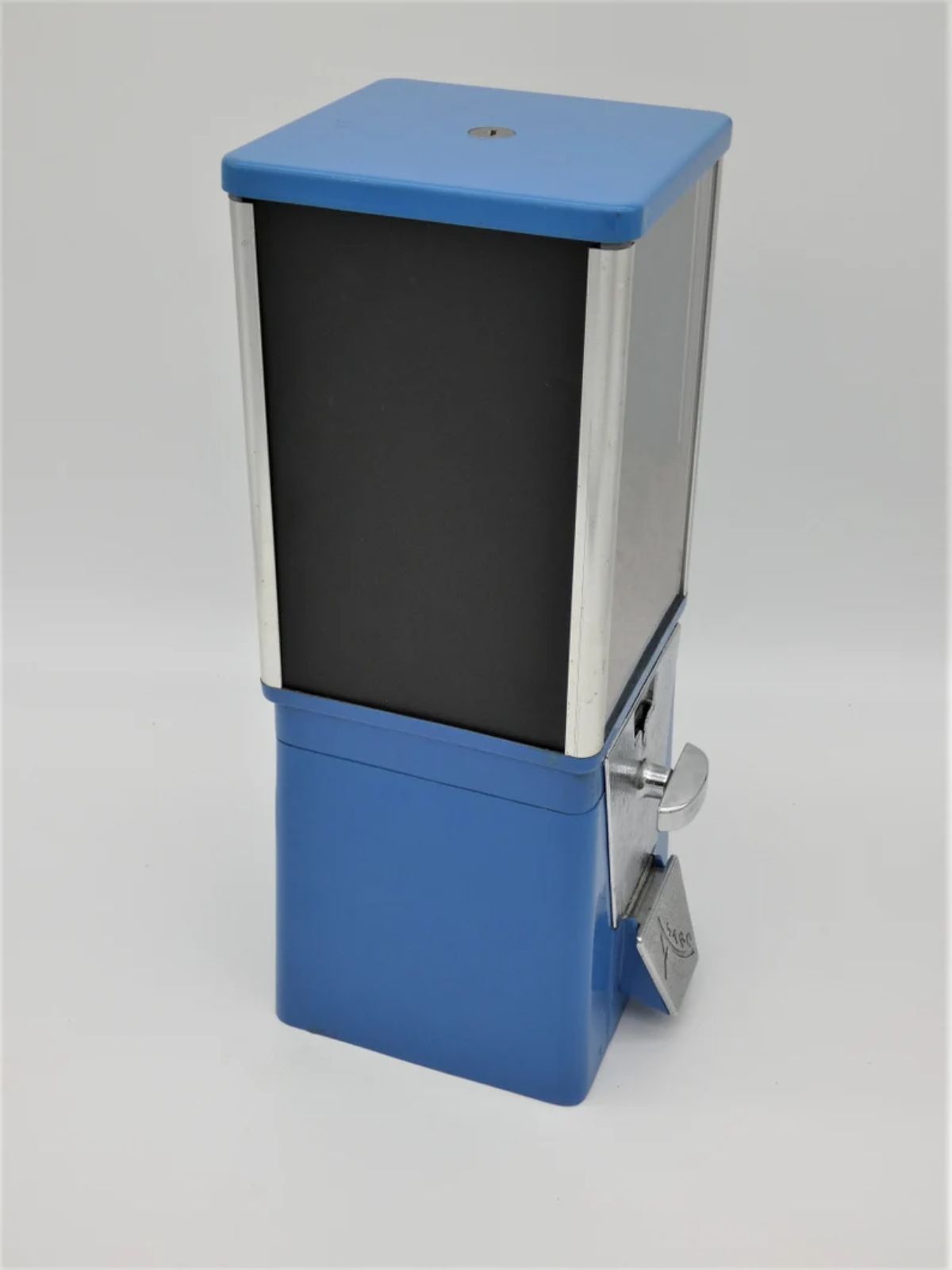 You could go with something vintage like the Gumball Machine Treat Dispenser for your cat. It has a front dispenser to make it easier for you to send out a treat whenever you want to reward your cat or get them to chase after the treat.
Since it quickly shoots the treat out, you can grab and throw the treat across the room to get your cat to run after it. You even have chalkboards on each side of the dispenser to draw some cat-related designs and add to the overall style.
While it doesn't work as a traditional launcher, you can get the treats to roll out of the dispenser depending on their shape and size. You can also easily take out a treat when necessary and have your cat perform some tricks.
3. Furbo Dog/Cat Treat Launcher With Camera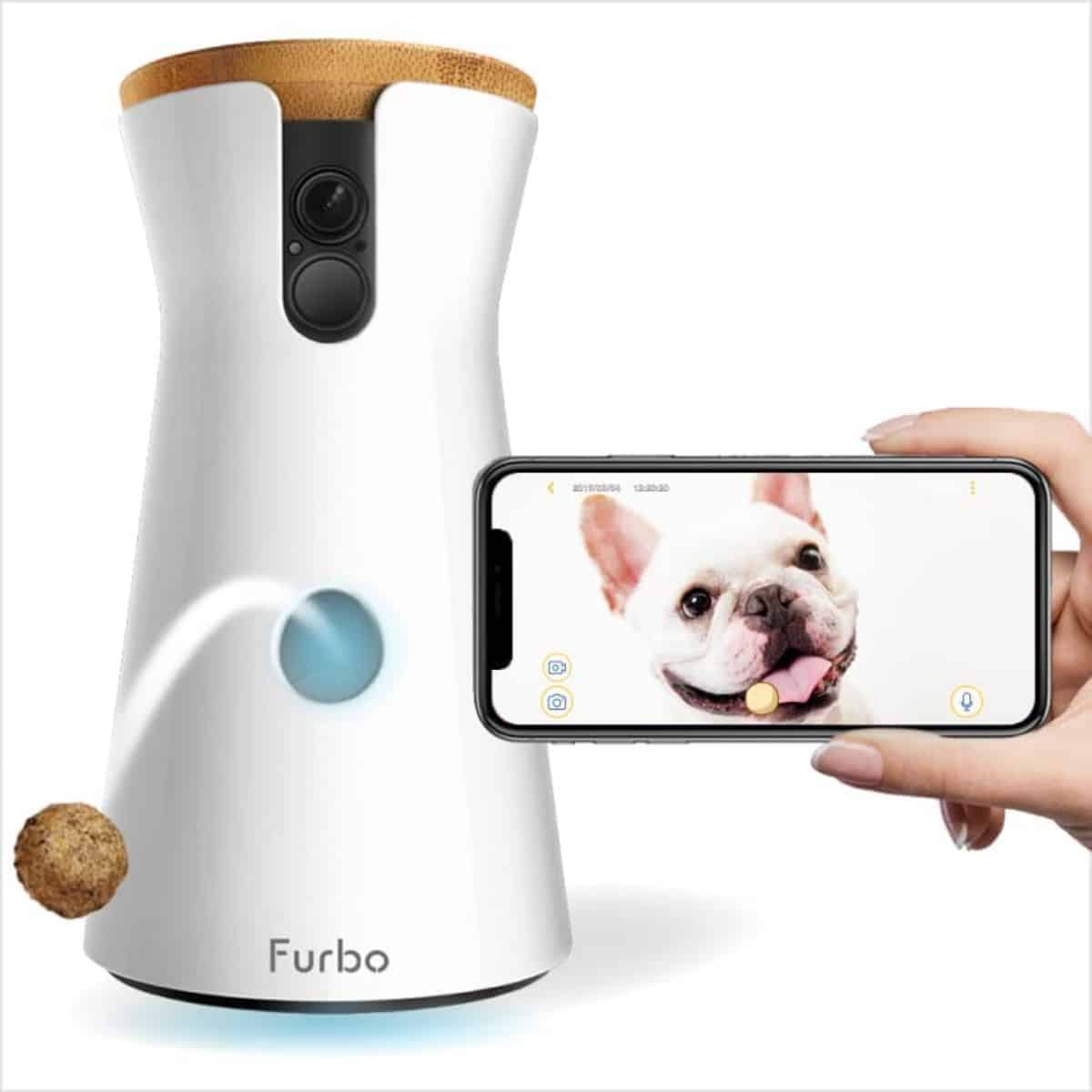 Some people want to talk with their pets while they use a camera, so try out the Furbo Treat Launcher. The device has two-way audio, letting you speak with your cat while hearing what your cat does.
It syncs to your smartphone to let you communicate with your cat even when you leave the house. You can choose when the treat launches to get your cat to obey different commands. The camera even supports night vision to let you call during the evening.
You can set up an alert to inform you when the microphone detects noise, so you can contact your cat and see what they need.
4. Anniston Dog/Cat Treat Launcher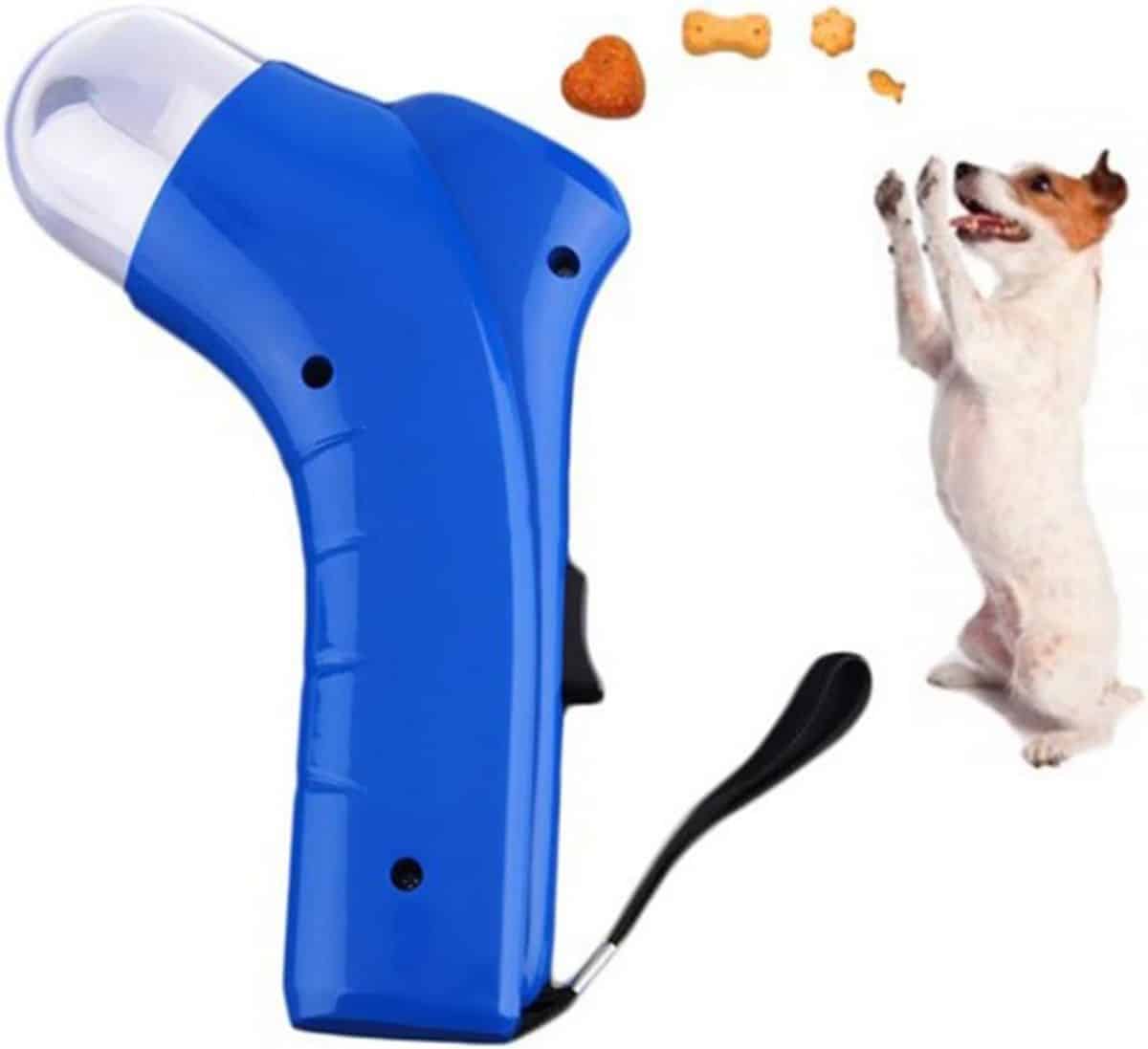 If you want more control over a treat launcher, you can go with the Anniston Treat Launcher. Instead of using it automatically, you have to hold the launcher and pull a trigger to shoot any treats you have in the device.
You can choose different colors based on your preference and have an easily-removable top. It's see-through, so you can quickly tell when it starts to run low and requires a refill.
Not only can you use it to treat your cat, but you can also play with your cat and launch treats. It includes a strap at the end to prevent you from dropping and breaking the launcher. Since you can easily change the direction, you can use it indoors or outside.
5. Skymee Owl Robot and Treat Dispenser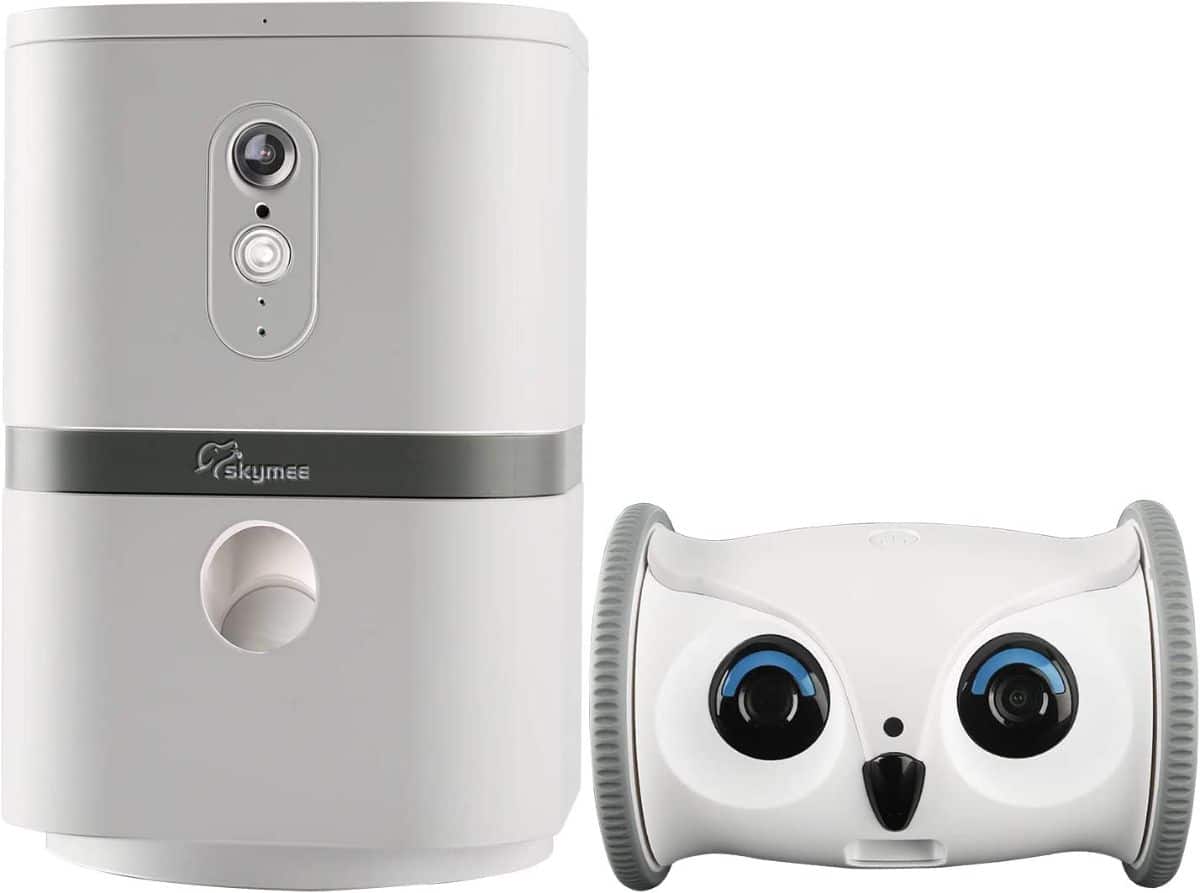 Sale
A camera works well for various situations, but having something with more mobility may entertain your cat. Try the Skymee Owl Robot alongside the treat dispenser and use both of them to give your cat some rewards.
The owl robot can roll around the room under your control and drop snacks out of it. You can use it during the day or night and the separate camera as a treat dispenser whenever you feel like it.
The set's versatility lets you easily interact with your cat even when you can't be at the house. It also comes with a one-year warranty to ensure you don't waste your money while having all your needs covered.
6. DookingAround Small Rolling Treat Dispenser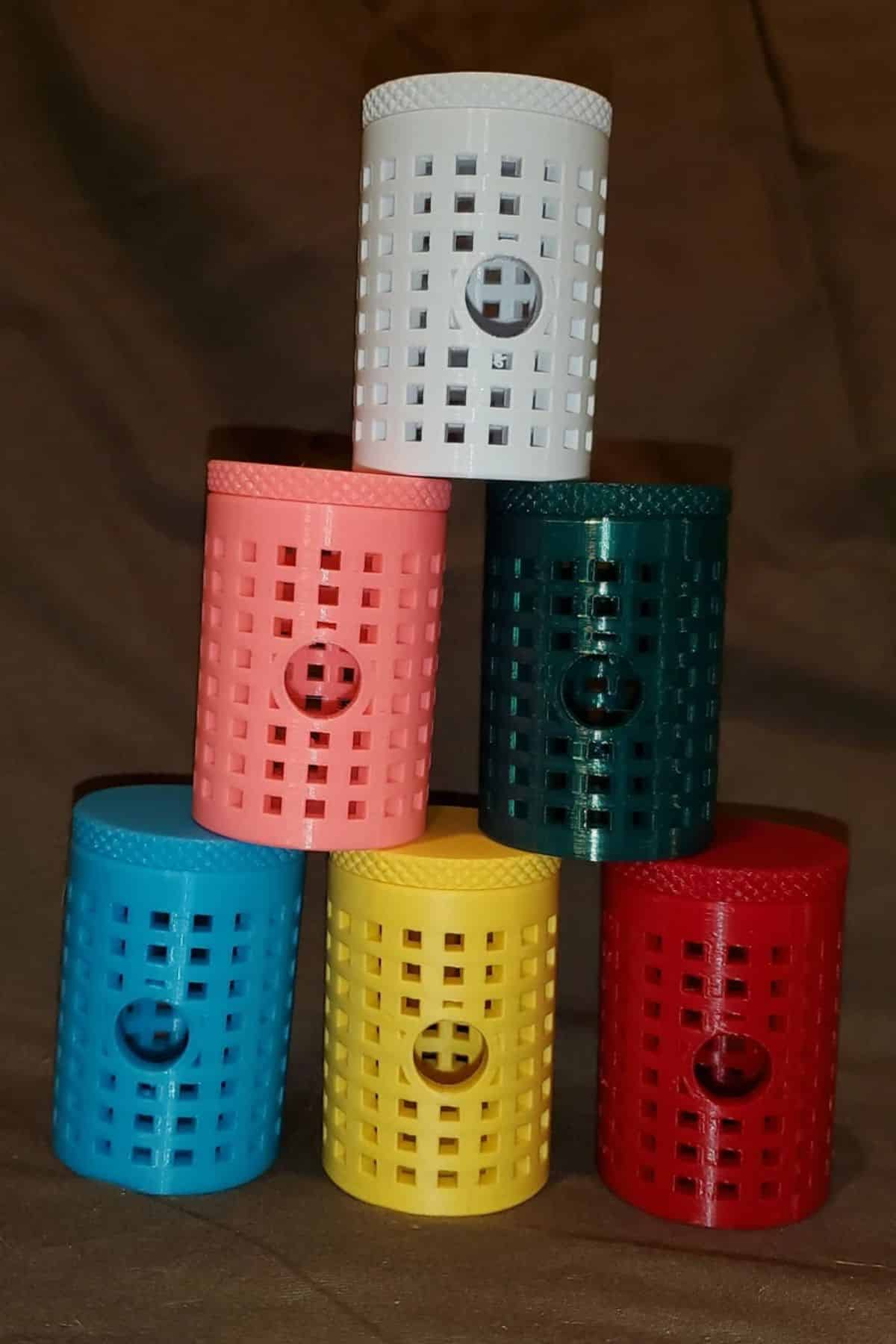 Sometimes, you want to feel more involved with a launcher, so why not purchase the Small Rolling Treat Dispenser? Instead of having it automatically send out the treats, you can place it on the ground, hold it in place with your foot, and kick it.
Doing so will have the toy roll across the floor and dispense cat treats as it goes. Not only will it feel more involved, but it'll also be easier to do than throw the cat treats. You minimize the risk of the treats landing somewhere they shouldn't or a place the cat can't reach.
This launcher works best for homes where you must remain mindful of space and where you send the cat treats.
7. Petlinks Stingray Catnip Launcher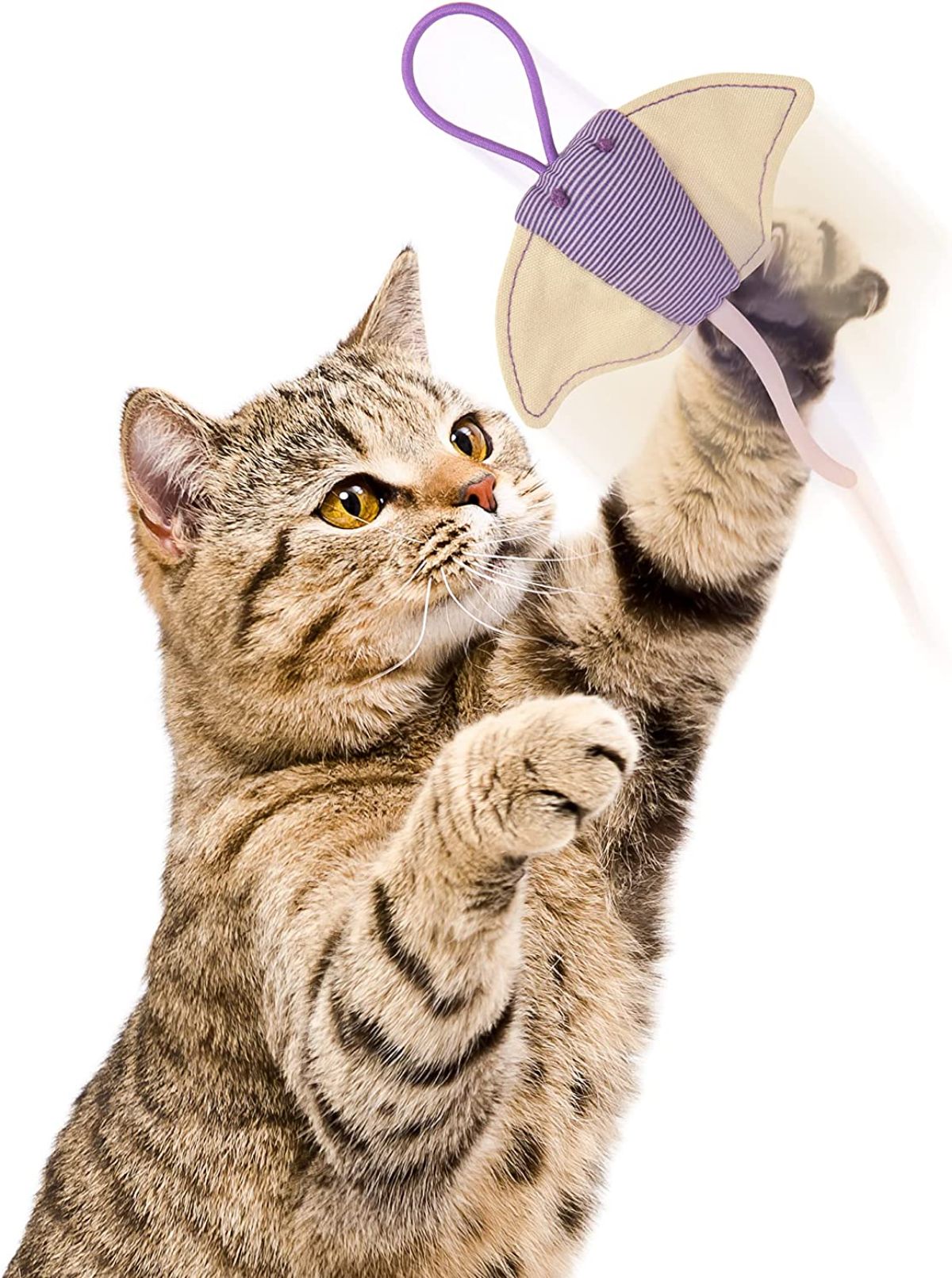 If you want something simpler that can easily fit into your budget, you should try the Petlinks Stingray Catnip Launcher. Instead of a standard treat launcher, this one allows you to put catnip in the stingray and encourage your cat to chase it.
However, you don't have to throw the stingray to send it flying. It includes a rubber band at the end, so you can hold one end, pull the rubber band back, and let go to shoot it across the room or lawn.
You can get your cat to wait for you to launch it and rush after the stingray. Once your feline does so, they can enjoy the catnip and feel good.
Conclusion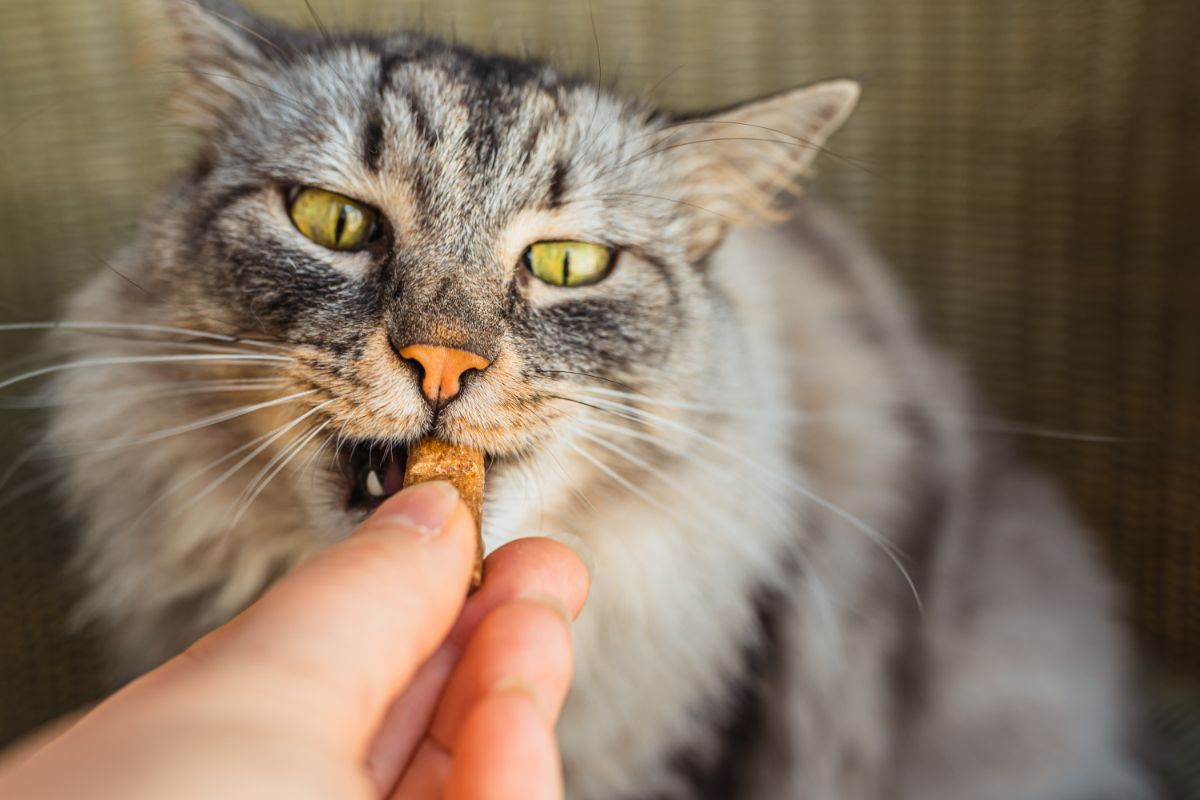 While a cat treat launcher is a beautiful gift for kittens, you'll wonder which ones you should purchase. Going through and identifying the best ones will help you make the cat happy while finding a high-quality option for their needs.
Do your best to research the options, compare the differences, and pick an ideal cat treat launcher. You can then use it however you want to and figure out which one will work best for your cat and home.