Cat perches are among the best tools to make your cat happy and provide them with the utmost comfort. However, finding the perfect cat perch for your home and your pet can be challenging, especially considering the size of your home and your pet.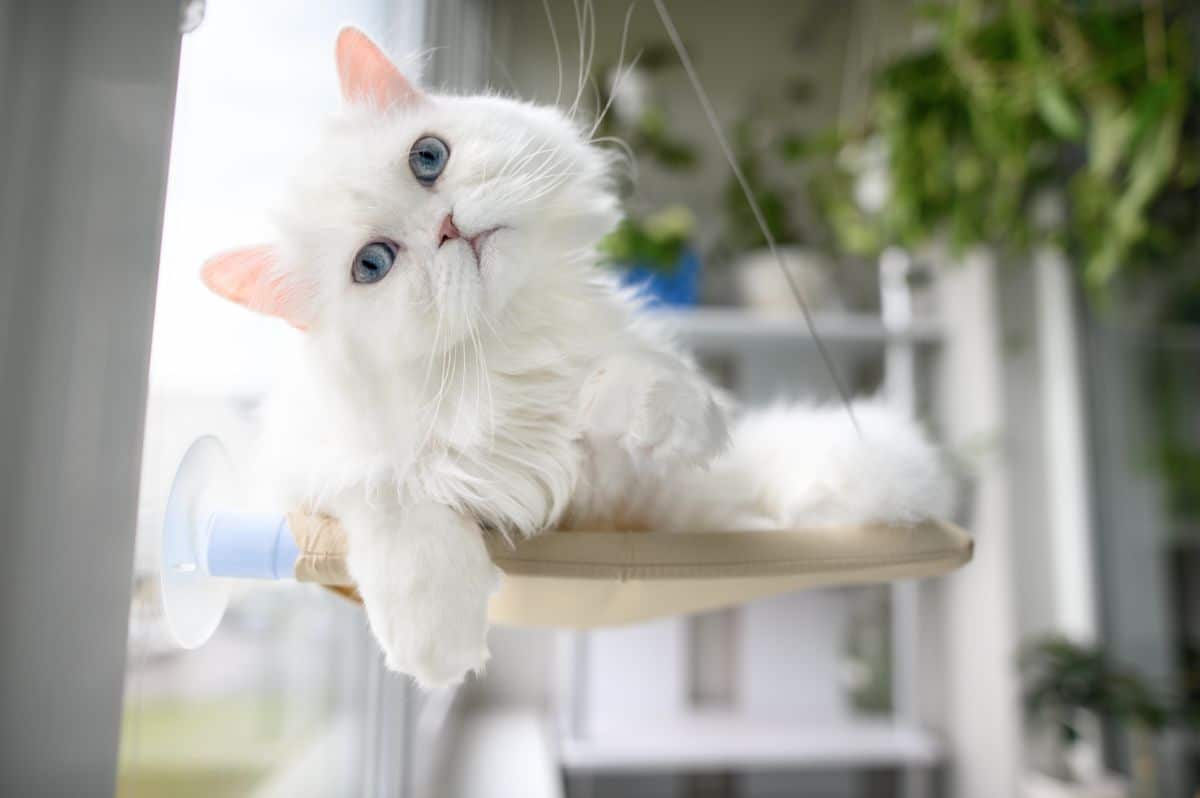 A cat perch is a device that usually attaches to your window or sliding door and will seat your cat while it lounges in the sun. These perches are often crafted with PVC piping and netting to create a stunning display that will capture your cat's time and attention.
Read on to learn more about why cats enjoy perches and how to best use suction cups. The best cat window perch for your home is just at your fingertips!
Jump to:
Do Cats Like Window Perches?
Cats enjoy window perches because they get higher than the ground or any other furniture in the house. Window perches can be installed as high as possible to give your cat the maximum effect, but you'll need to ensure they can get to the perch.
Consider having furniture nearby that allows them to jump onto their perch without struggle.
How Do You Get a Cat Perch To Stick to The Window?
Cat perches usually come with suction cups used on a window to stick. However, hefty cats may cause a window perch to fall if the suction cups can't sustain their weight. Consider leaving a soft blanket or pillow under the perch in case the suctions cups can't hold your cat's size.
Some cat perches may instead use shelving or wood units to keep them up. These options are better for heavier cats.
Why Do Cats Like High Perches?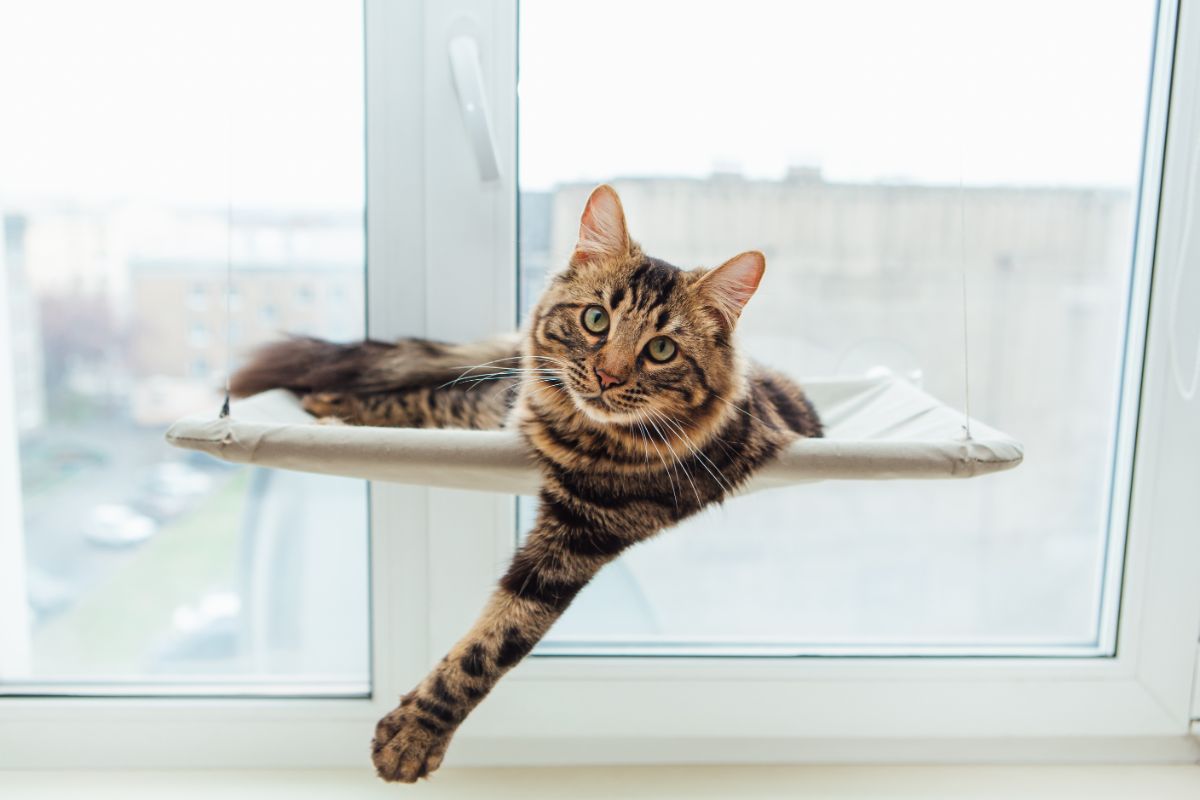 Domestic cats enjoy high perches because they instinctively know that higher locations are safer for them. This feeling of self-preservation has many stray cats climbing trees to keep away from foxes, dogs, and other predators.
Cats also enjoy watching and observing the world below them. This observation allows them to understand how things work in their area and what they can expect from their day.
For example, a cat may know what time the mailman will arrive every day when they use its perch often enough.
Why Do Cats Want To Perch on Shoulders?
Cats enjoy perching on their owner's shoulders because they feel safe with their owner, and getting a higher vantage point for their surroundings will help them understand their environment.
Many cats will be happy to rest on their owner's shoulders or somewhere equally as high up and near to those they love.
For example, many cats may prefer to perch on the back of the couch while looking out for any dangers or threats they may notice in the home.
Why Do Cats Like Looking out Windows so Much?
Cats enjoy observing their world more than almost anything else. Your cat may perch by the window for hours, soaking up the sun and looking down at the other animals outside, children playing in the yard, or pedestrians passing by the home.
Cats enjoy consistency and will like sitting by the window to see if their days change and noting how they change.
11 Cat Window Perches Your Cat Will Love
Cat window perches are some of the best tools to boost your cat's overall well-being and make them feel safe and secure. These perches may also allow your cat a panoramic view of the outdoors and allow them to pass the time in the utmost comfort.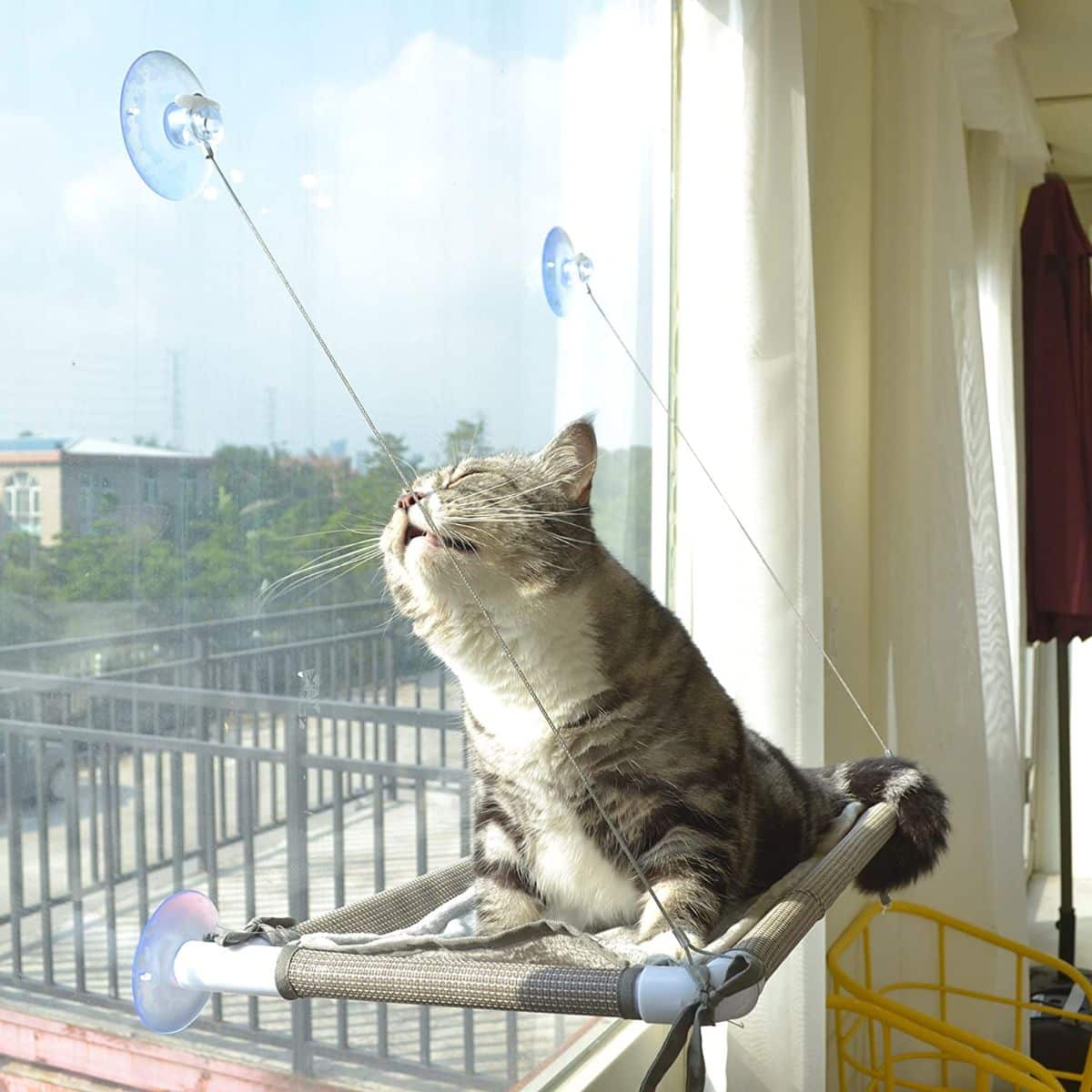 Sale
This cat perch is the perfect place for your cat to lie in the sun and keep an eye on things going on outside. PVC piping and suctions cups work together to create a stunning bed that will make your cat fall asleep and feel as secure as possible.
The PEFUNY Cat Bed Window Perch has a soft bed-like material in the center for optimal comfort that can withstand outside elements while maintaining its softness.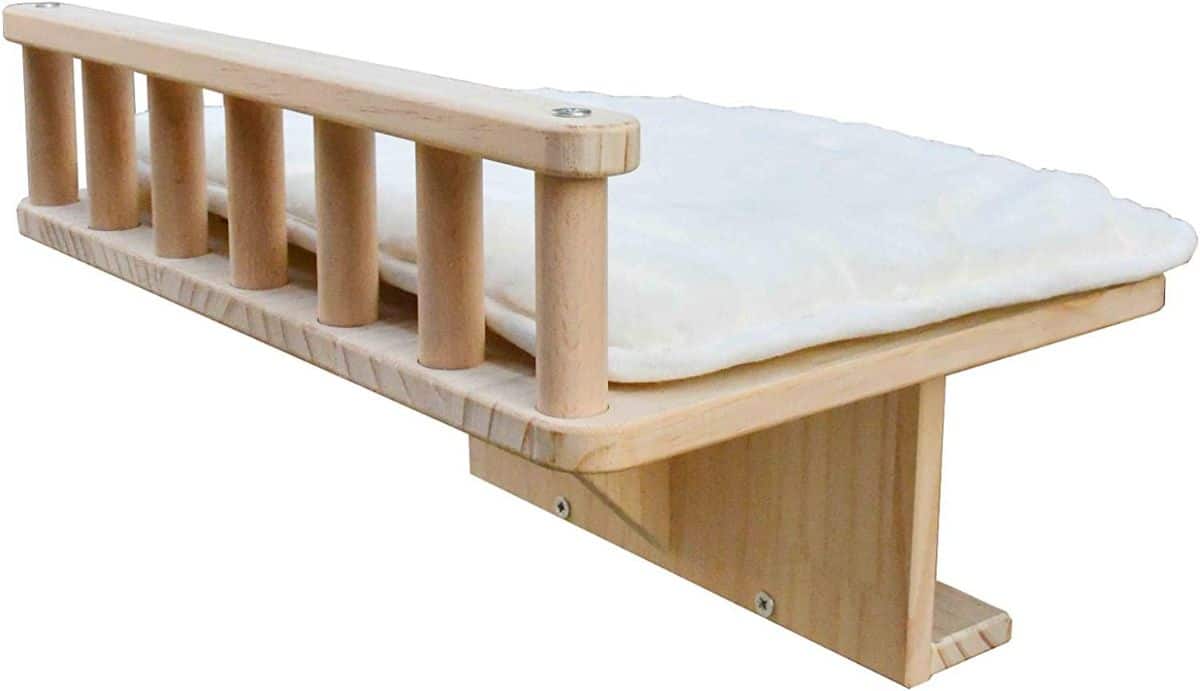 The Felivecal Luxury Cat Window Perch is like a little crib for your cat. The railing on one side will keep your cat from accidentally falling or rolling off its perch while helping it get maximum comfort.
This product must be secured to a wall and can be used under a windowsill to give your furry friend an optimal view of the outdoors.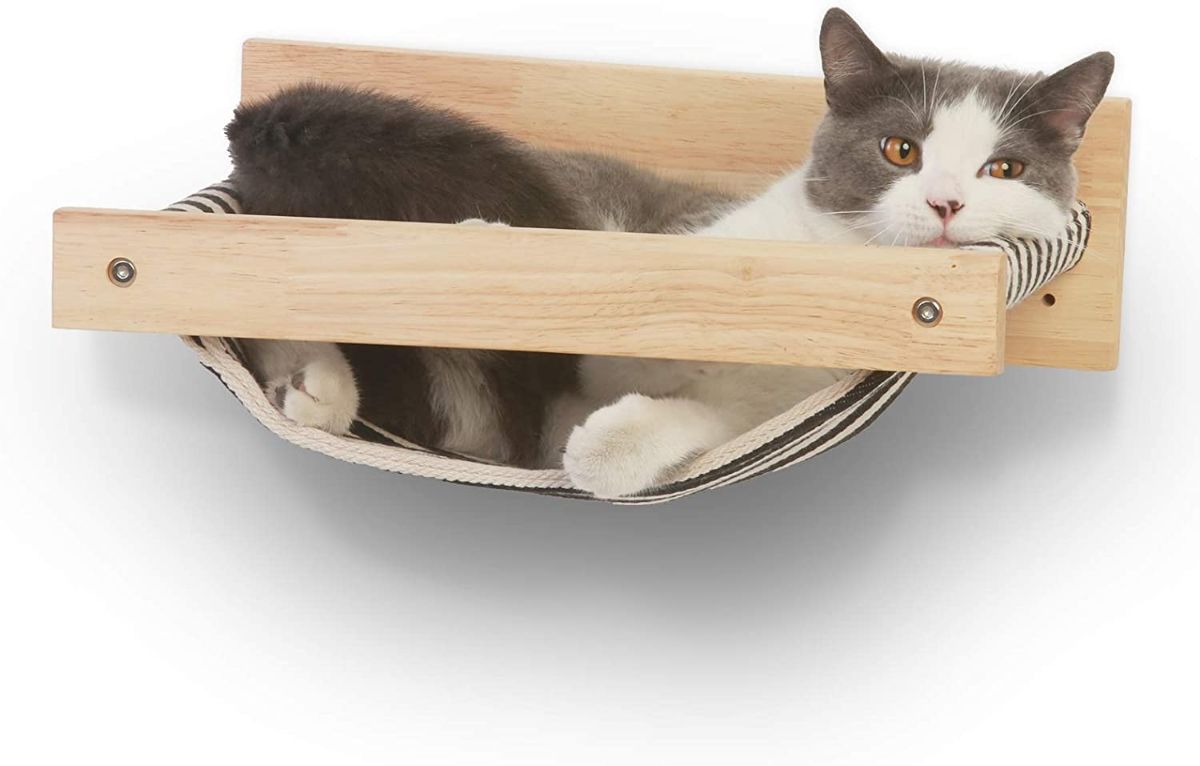 Sale
The FUKUMARU Cat Perch is like a wall-mounted hammock for your furry friend. This perch can be secured anywhere in your home, but your cat may find it most ideal near a window where they can see the world outside.
This perch includes a durable fabric that won't get scratched up and remains easy to clean.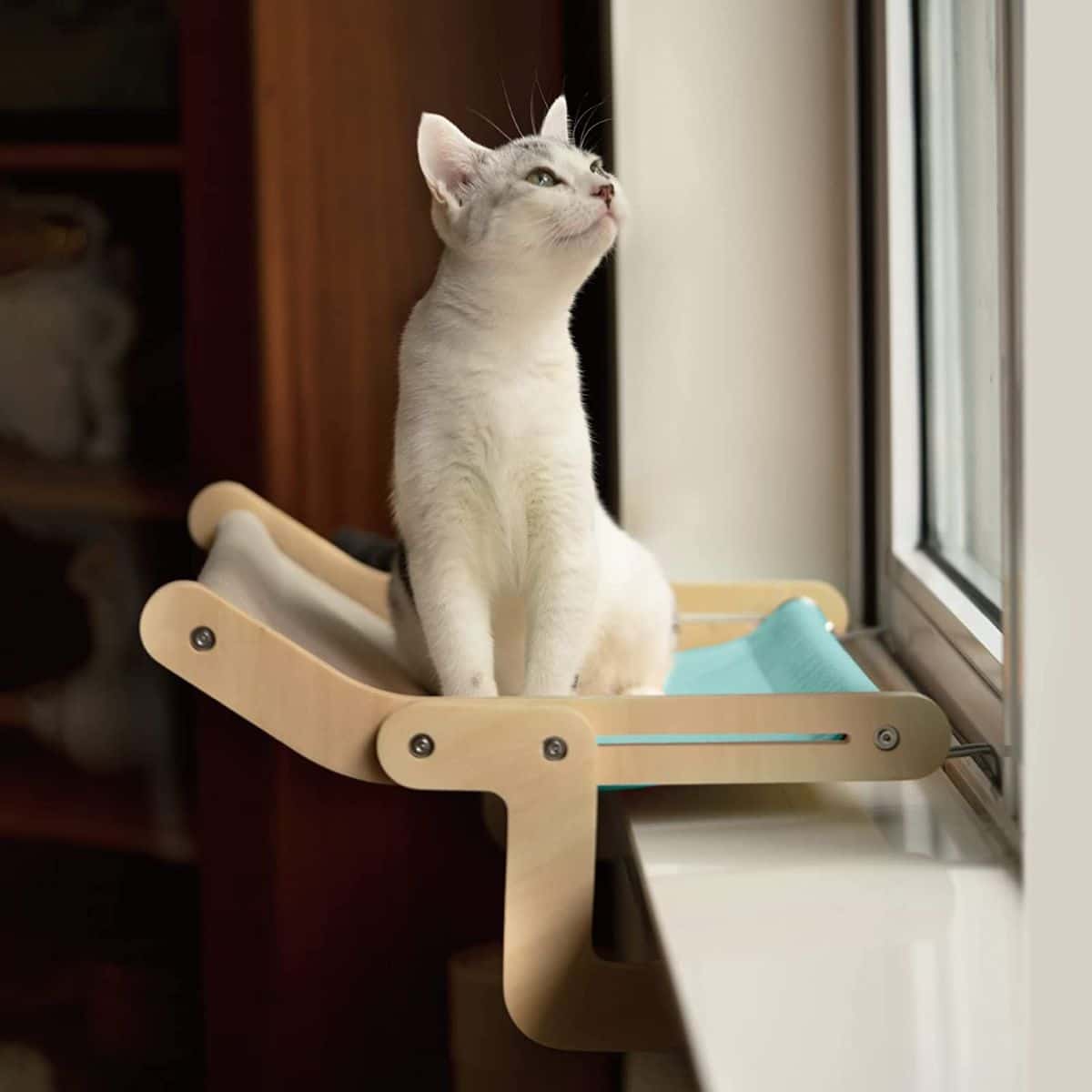 Your cat will never want to stop lounging when they have access to the MEWOOFUN Cat Window Perch. This product is big enough for two large cats and acts as a cradle instead of a hammock.
You won't have to worry about wall damage when securing this product due to the felt pads on the anchoring wood portion that keep it from chipping paint or depreciating your home's aesthetic.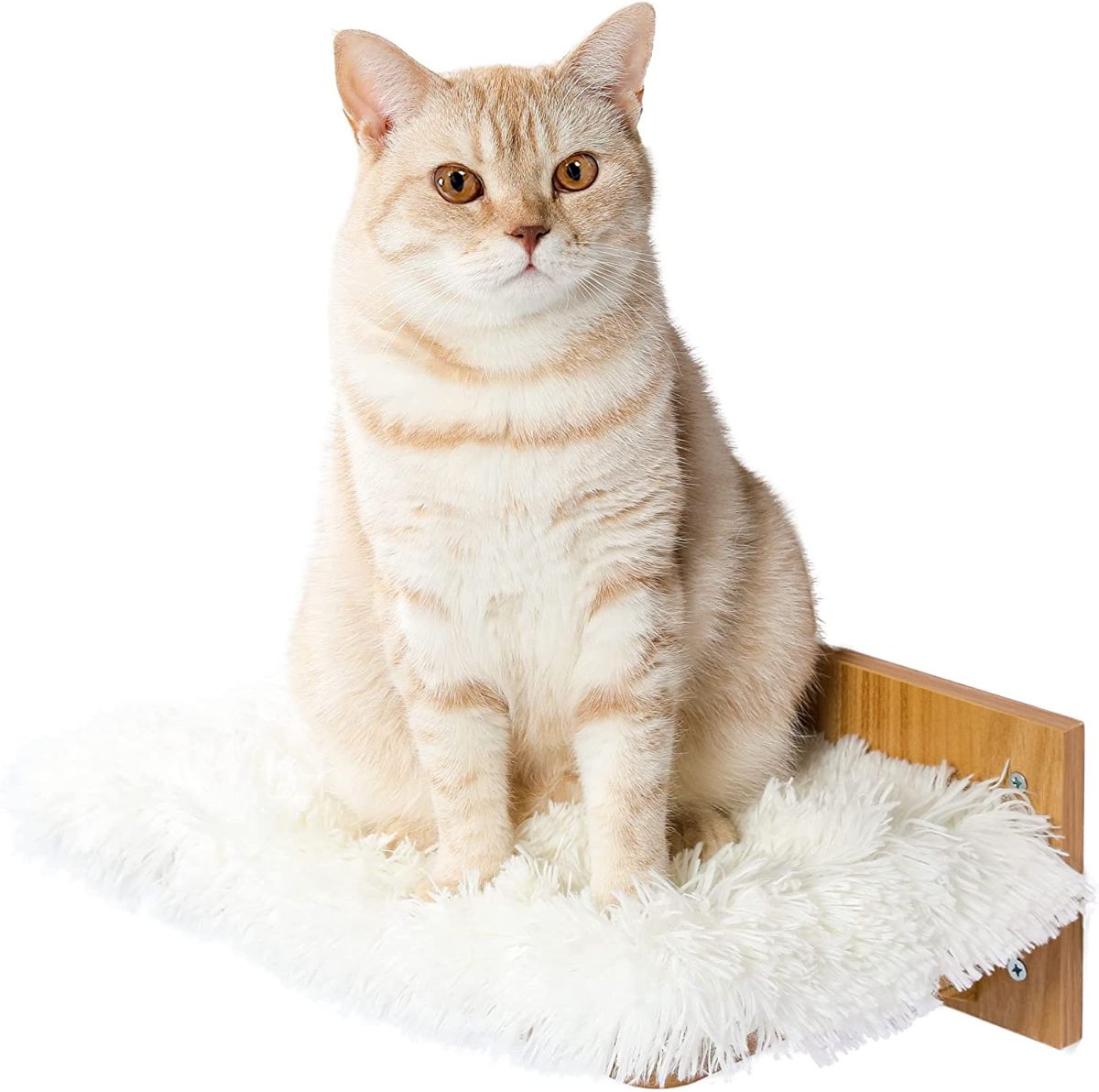 The Made4Pets Cat Perch Shelf is an ideal device to help your cat achieve comfort. This product includes a non-slip mat that will ensure your cat doesn't fall off while lounging due to slipped fabric. Additionally, this product is secured to the wall with a drill for utmost security.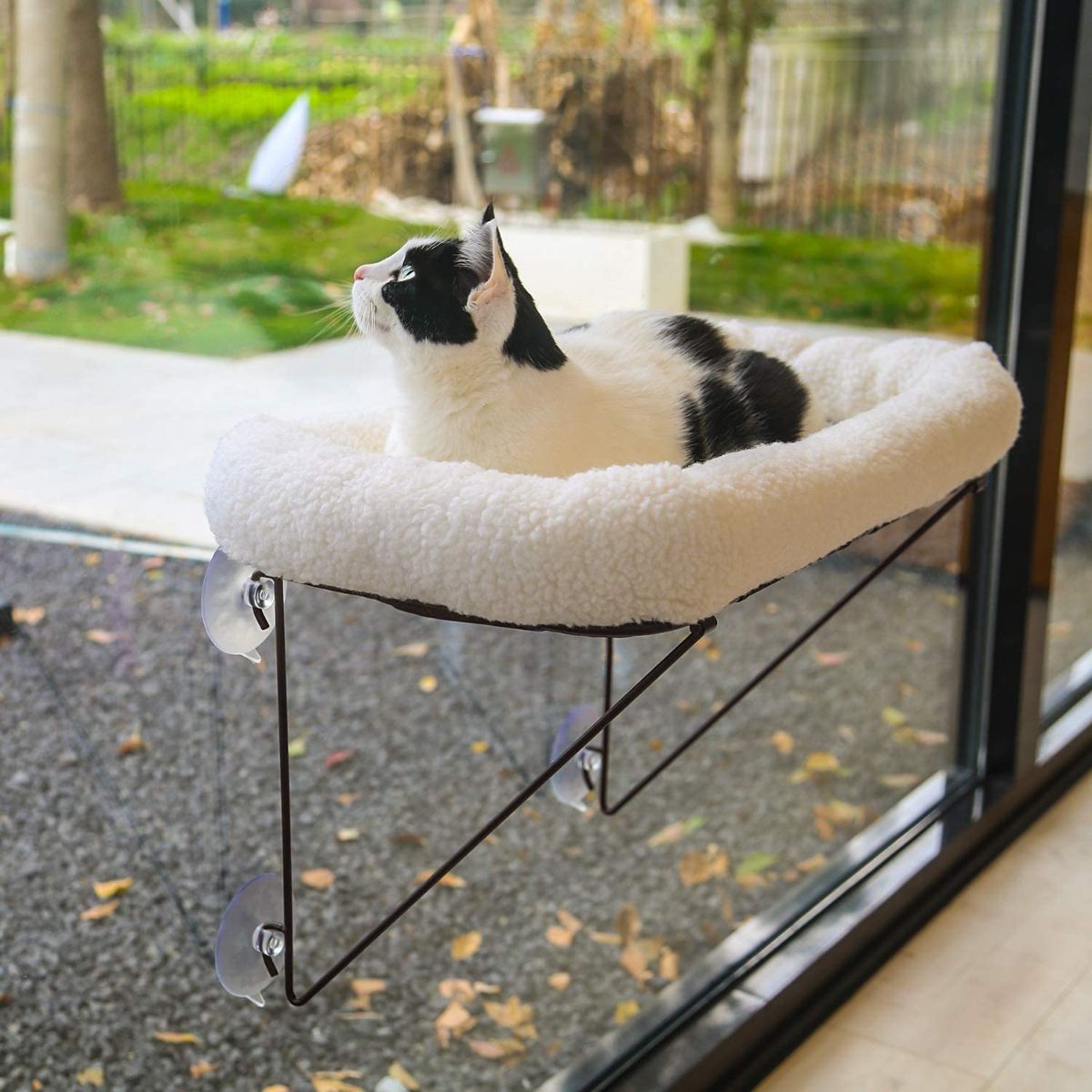 Sale
The Zakkart Cat Window Perch is a stunning perch that will suction to your window or sliding door from below your cat's seat, as opposed to above. This perch uses a strong brace and brackets to ensure your cat's safety while snoozing.
There are no wires on this product, so your cat will have the ultimate protection and comfort without bumping into pesky strings.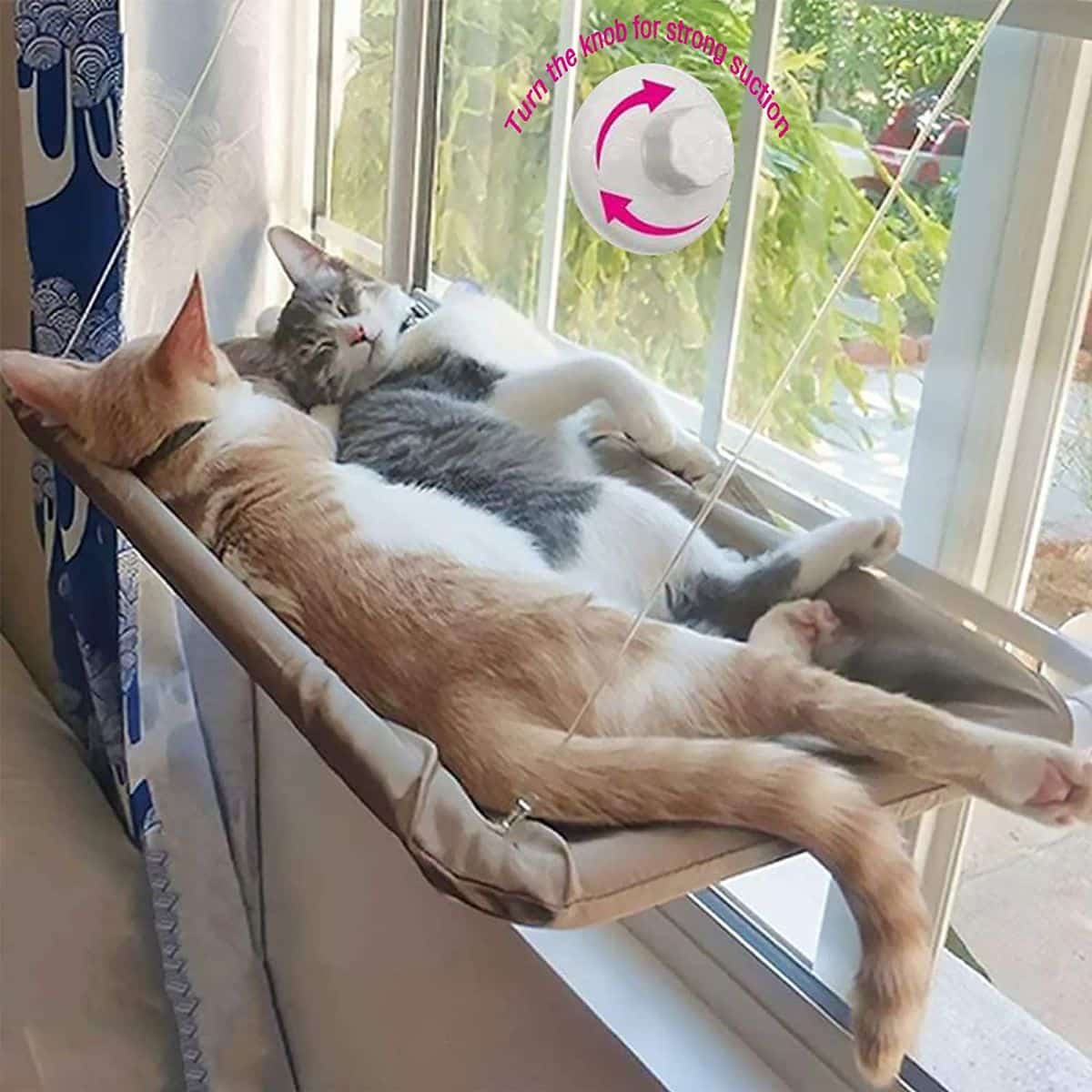 Sale
The CLKHOWL Cat Window Perch is an extra large cat perch that is perfect in homes with multiple cats. This perch includes heavy-duty cords that will ensure your cat's safety and additional space for it to share with a sibling in the home.
The scratch-resistant material is perfect for ensuring your cat won't break the product and compromise its structural integrity.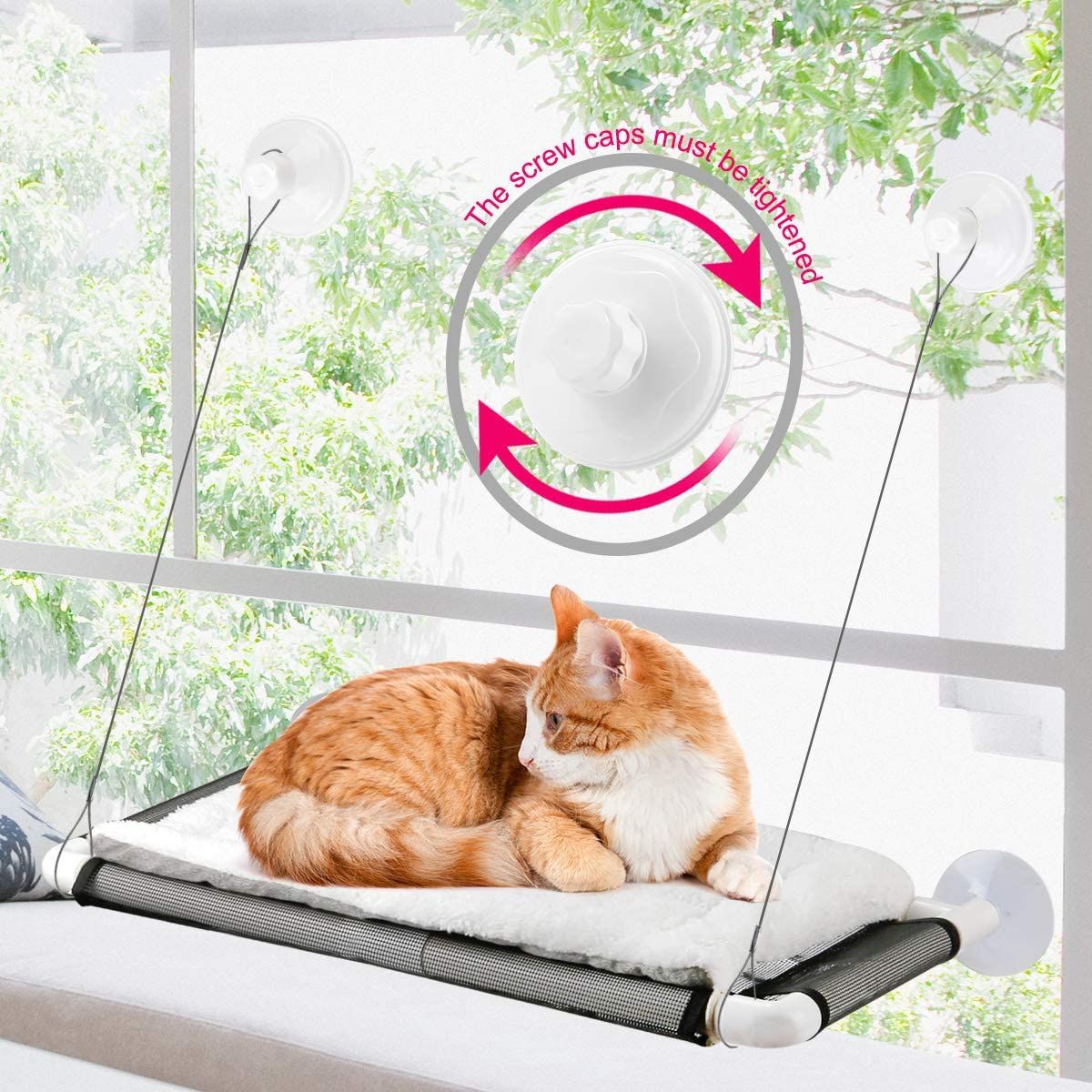 The ZALALOVA Cat Window Perch is a perfect place for your cat to enjoy a quiet evening, morning, or whole day. This tool includes a fleece blanket for optimal comfort and will fit two large indoor cats and reinforced suction cups for safety.
This tool is crafted using environmentally friendly material that won't leave residue on you or your cat.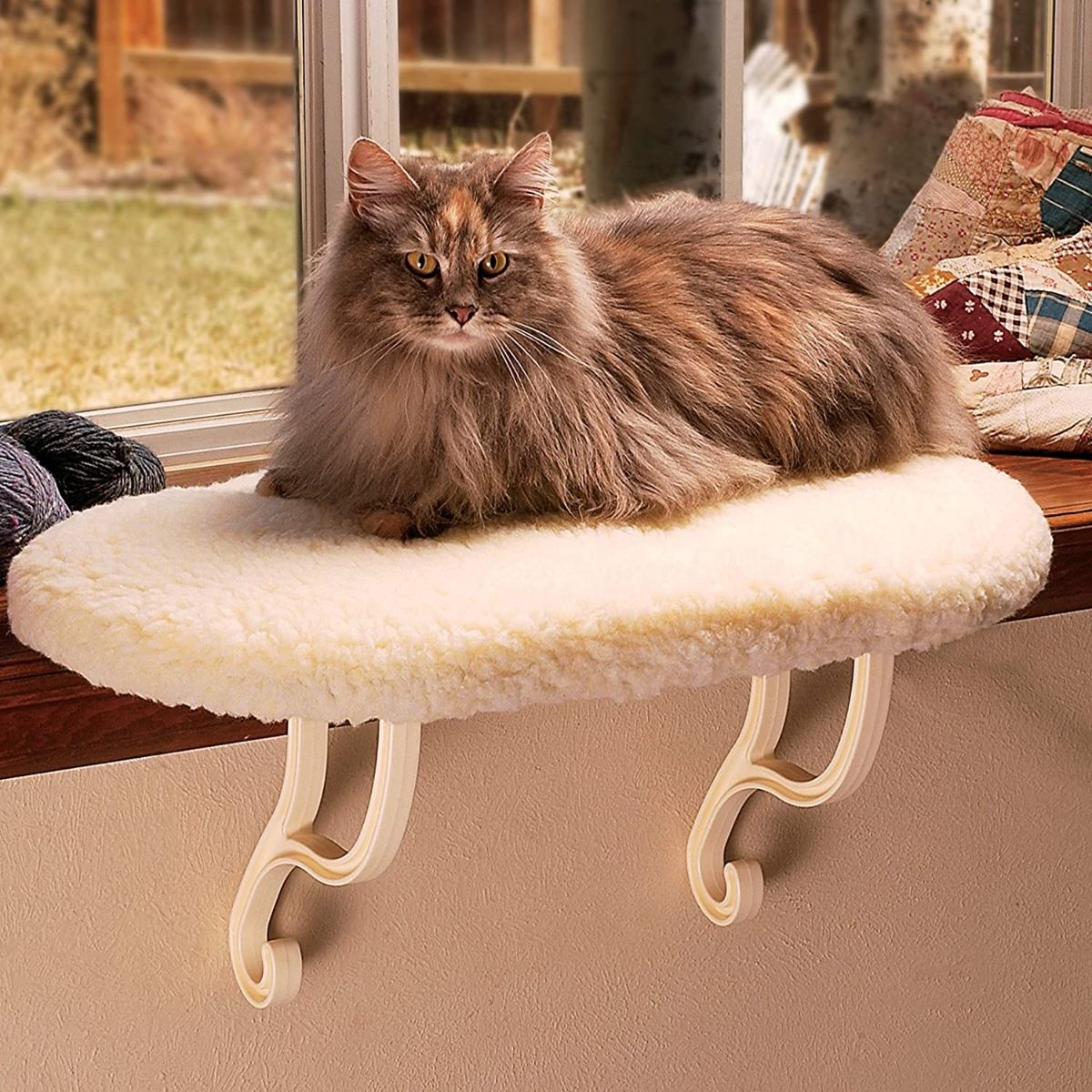 The K&H Unheated Cat Perch is drilled into the wall to help your cat find a perfect place to lounge without worrying about falling off. This product includes a fleece covering that will ensure your cat has the utmost comfort, even when sharing its perch with another pet.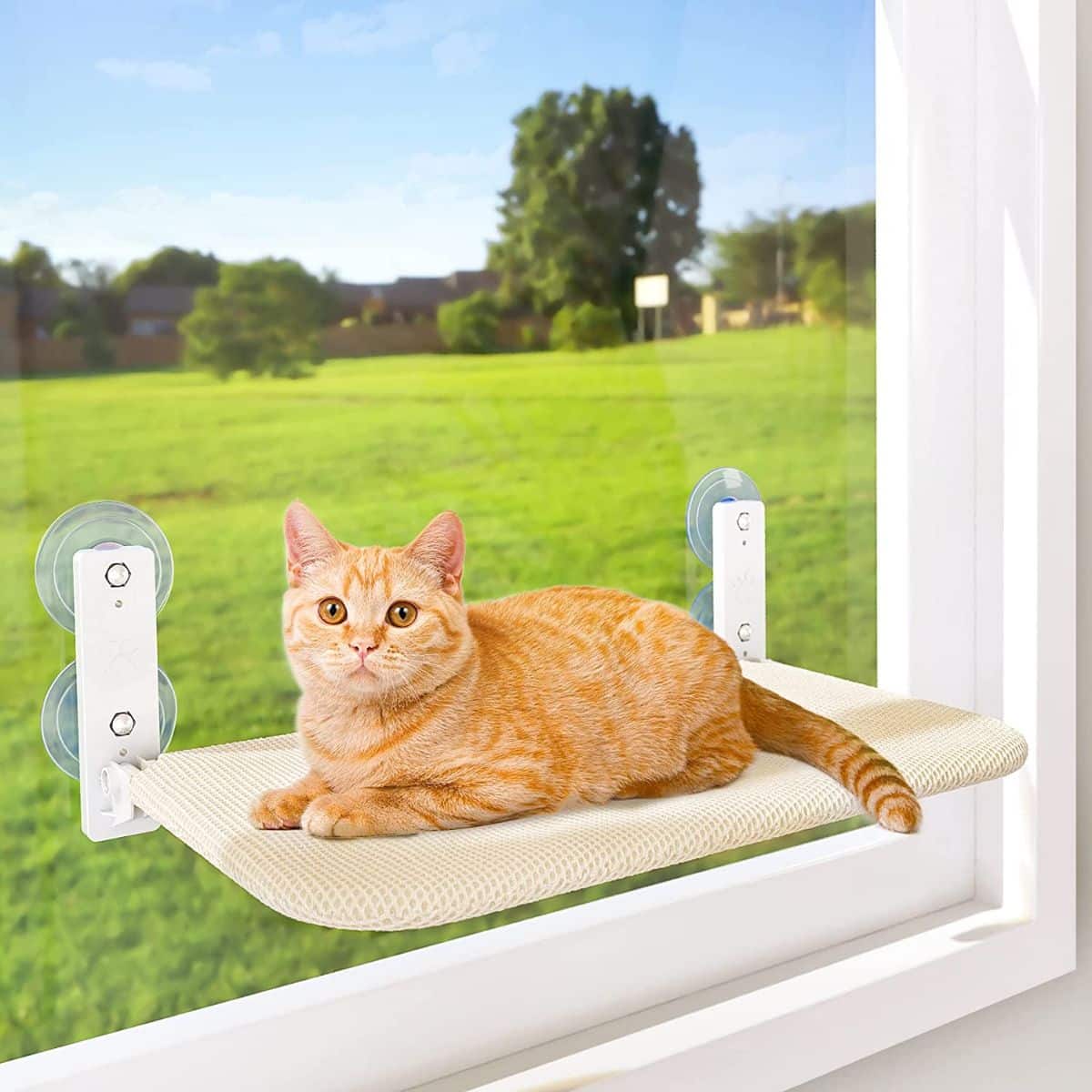 Sale
Unlike most cat window perches, the AMOSIJOY Cordless Cat Window Perch uses reinforced suction cups instead of cords or strings to keep your cat comfortable.
This device is perfect for keeping your cat as comfortable as possible with its durable lounging platform with anti-scratch fabric that won't cause itching. This product can also fold against the glass to save space or make way for curtains.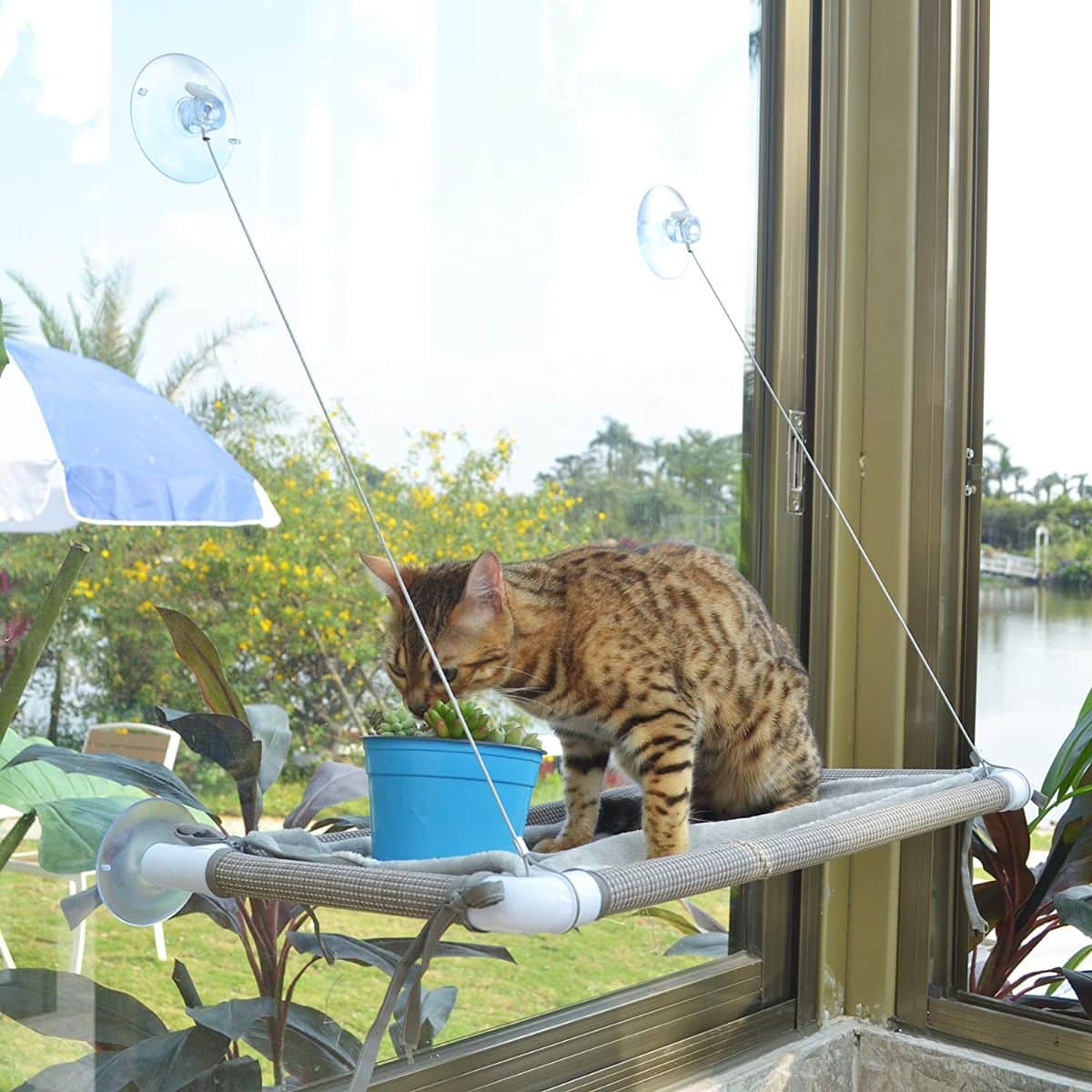 Sale
The Pupagree Cat Window Perch is ideal for breeds like the Maine Coon, which may be heftier than the average domestic cat. This device includes PVC piping and suction cups to ensure that your cat stays secure on the window while having access to a high location to make them safe.
Scratch-resistant and stain-resistant fabrics allow for outdoor use, while the top layer is soft enough to ensure your cat's utmost comfort.
Final Thoughts
Cat window perches can boost your cat's happiness and make it feel more at ease. Consider investing in a cat perch that can stick to your sliding door or window and give your cat the best view of the outdoors possible.
Cats prefer to be up high because it engages their instincts and allows them to observe everything below them. Wild cats are often seen high in trees, branches, or on buildings.
Window perches can enhance outside patios and boost your cat's desire to be in its natural habitat.