Now, when it comes to managing the fur coat of a Maine Coon, it can be a daunting task to complete. With their fur comes the hassle of it becoming matted or tangled.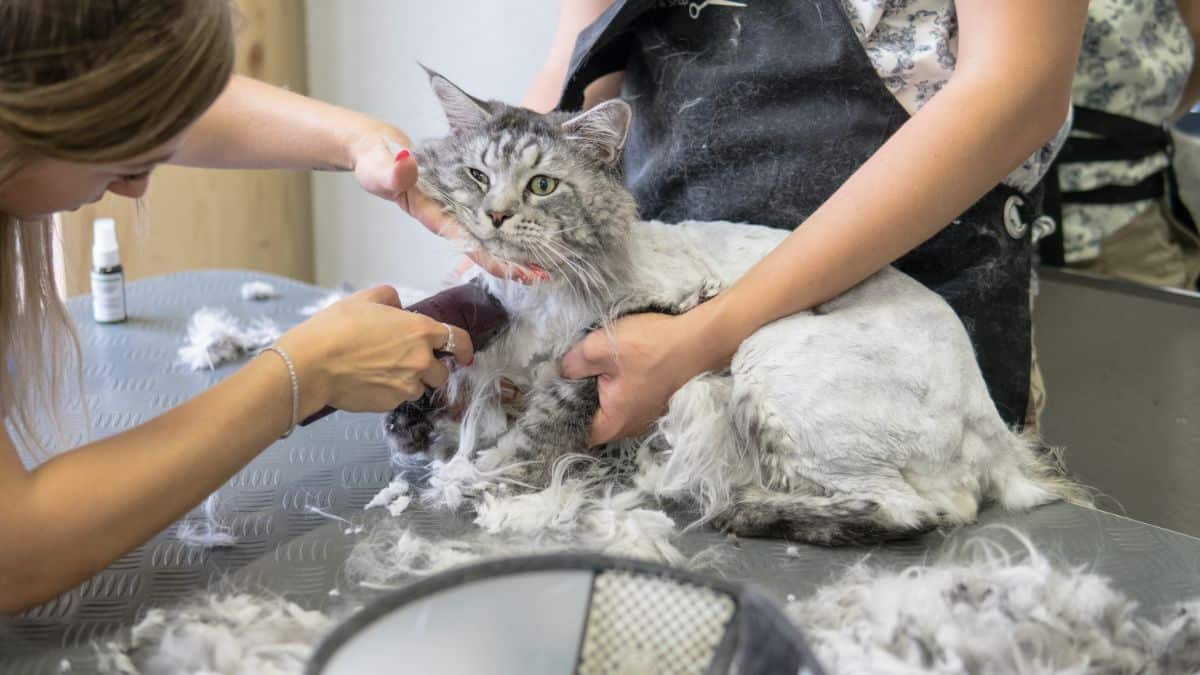 Fortunately, there are grooming products that you can select to maintain your cat's fur coat. We will review our top 7 selections for clippers for Maine Coons below if you're interested in learning more.
Jump to: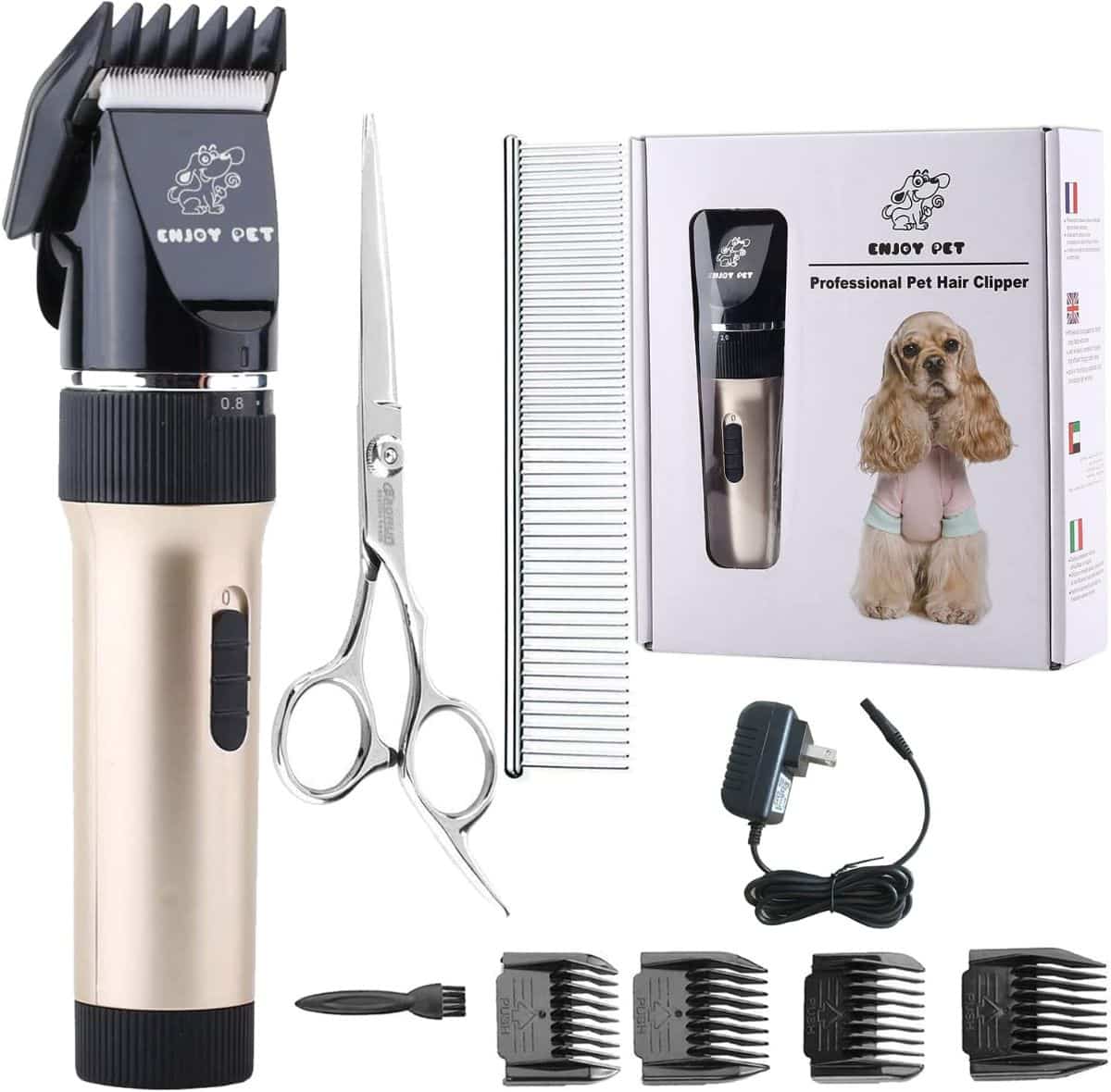 If you're looking for an ideal clipper for your clipper that's versatile and reasonably priced, the Enjoy Pet Professional Clipper might be the right fit for you. One of its primary features is its long-lasting battery power, which can last up to 4 hours when fully charged. This clipper also provides a powerful 15w motor and sharp guard blades.
Pros
Quiet clipper motor technology
4 hours of battery life when fully charged
Equipped with 4 guard blades
Removable clipper blade
Cons
The cost is a bit expensive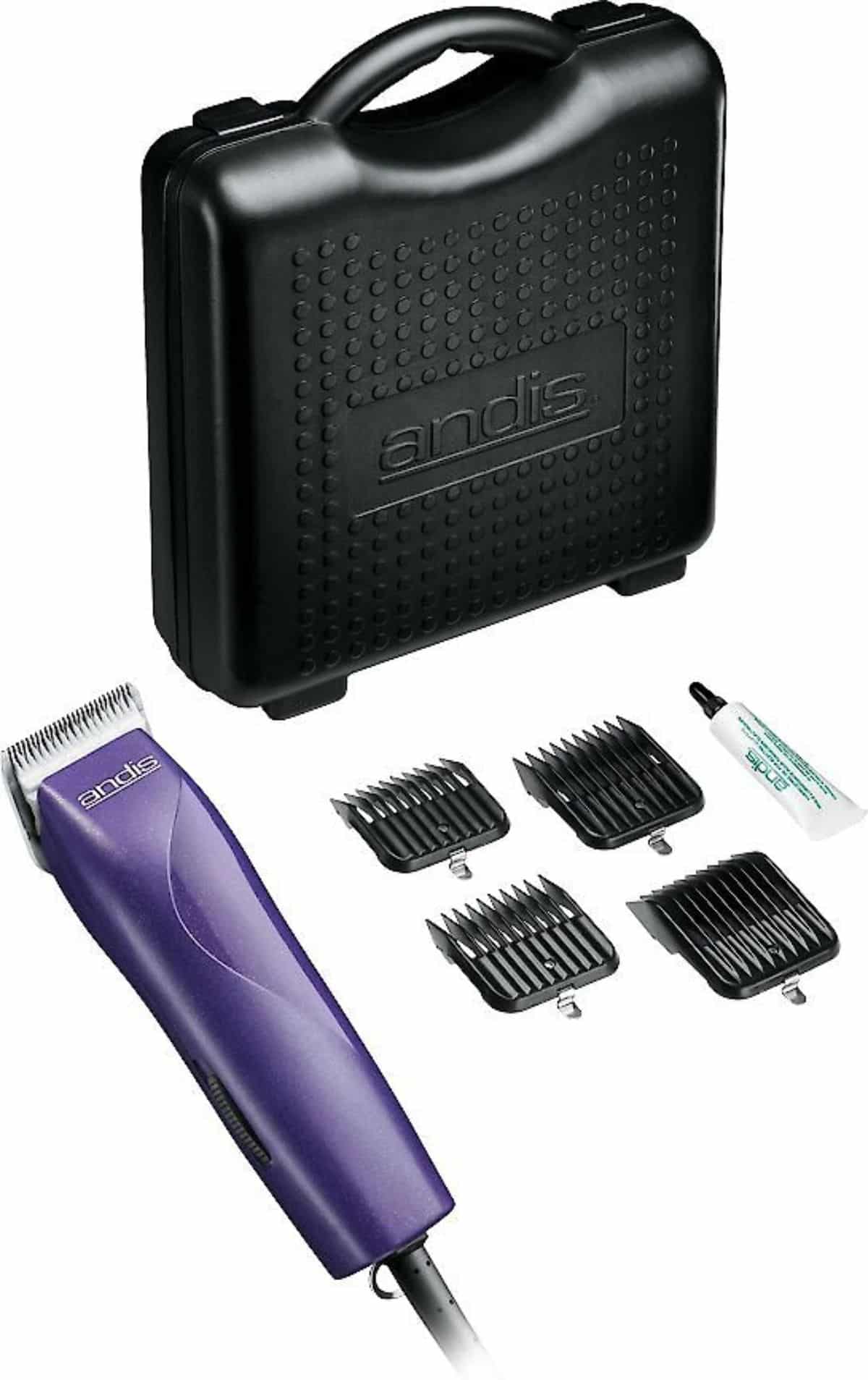 The Andis Pro-Animal Clipper Kit offers a variety of versatility when styling and maintaining your Maine Coon fur coat. One of the features this clipper provides is its assortment of detachable blades, 4 in total. It also has a heavy-duty rotary motor that allows you to cut through efficiently and quietly. This clipper is ideal if your Maine Coon has a bulky, heavy fur coat.
Pros
Comes in a carry-on case for on-the-go use
Equipped with four detachable blades
Strong rotary motor with quiet running technology
It comes with a heavy-duty chord
Cons
Some customers have said it has issues with noise
Only comes equipped with one motor speed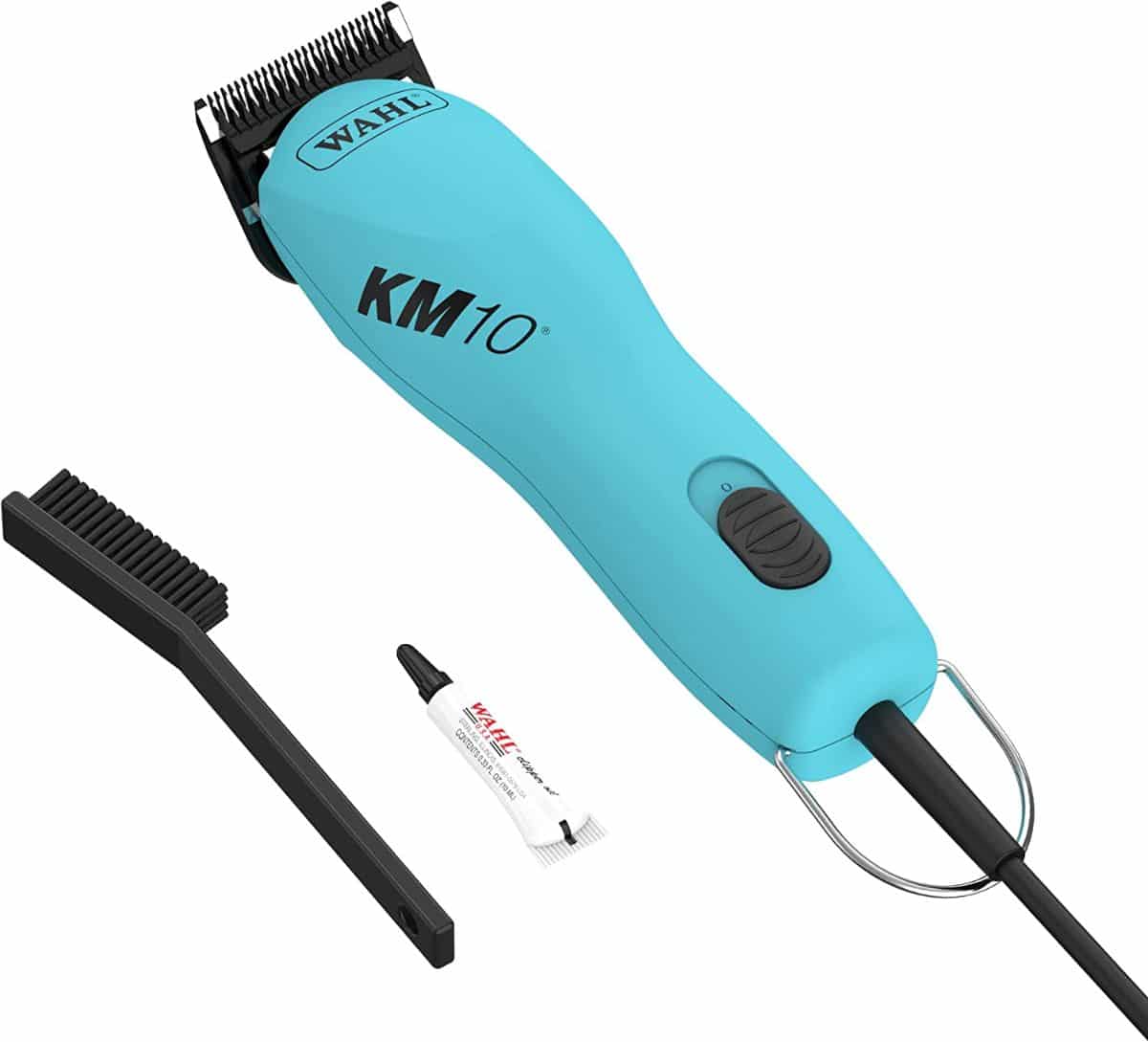 The Wahl KM10 Pro Pet Clipper is ideal if your Maine Coon is prone to get matted or knotted fur. One of the features this clipper provides is that, in contrast to the Andis model, it includes two speeds for its blade motor. It also has quiet, cool running technology to minimize noise and discomfort. Another beneficial factor is that their blade power can last for 10,000 hours.
Pros
Quiet, minimal noise
German-powered motor lasts for 10,000 hours
Two-blade motor speeds
Cons
It's a bit pricey
Some customers have found it challenging to switch blades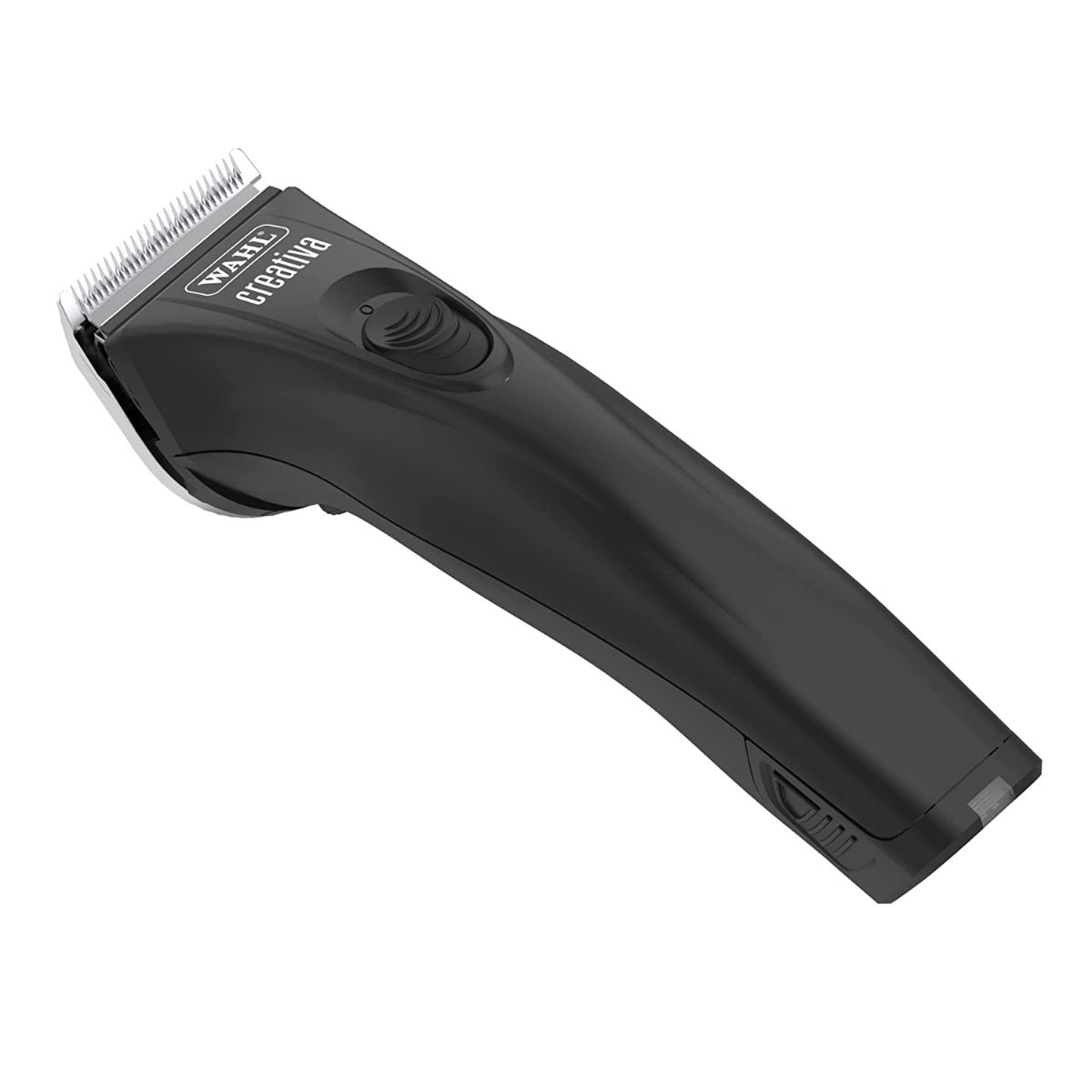 The Wahl Creativa is ideal if you're looking for a durable pet clipper. Its primary feature is that its cordless, allowing for efficient grooming. Another beneficial factor is that it comes equipped with a long-lasting battery that has up to 120 minutes of use. Compared to the other models, it also has an adjustable blade.
Pros
Adjustable clipping blade
Long-lasting battery of 120 minutes
Cons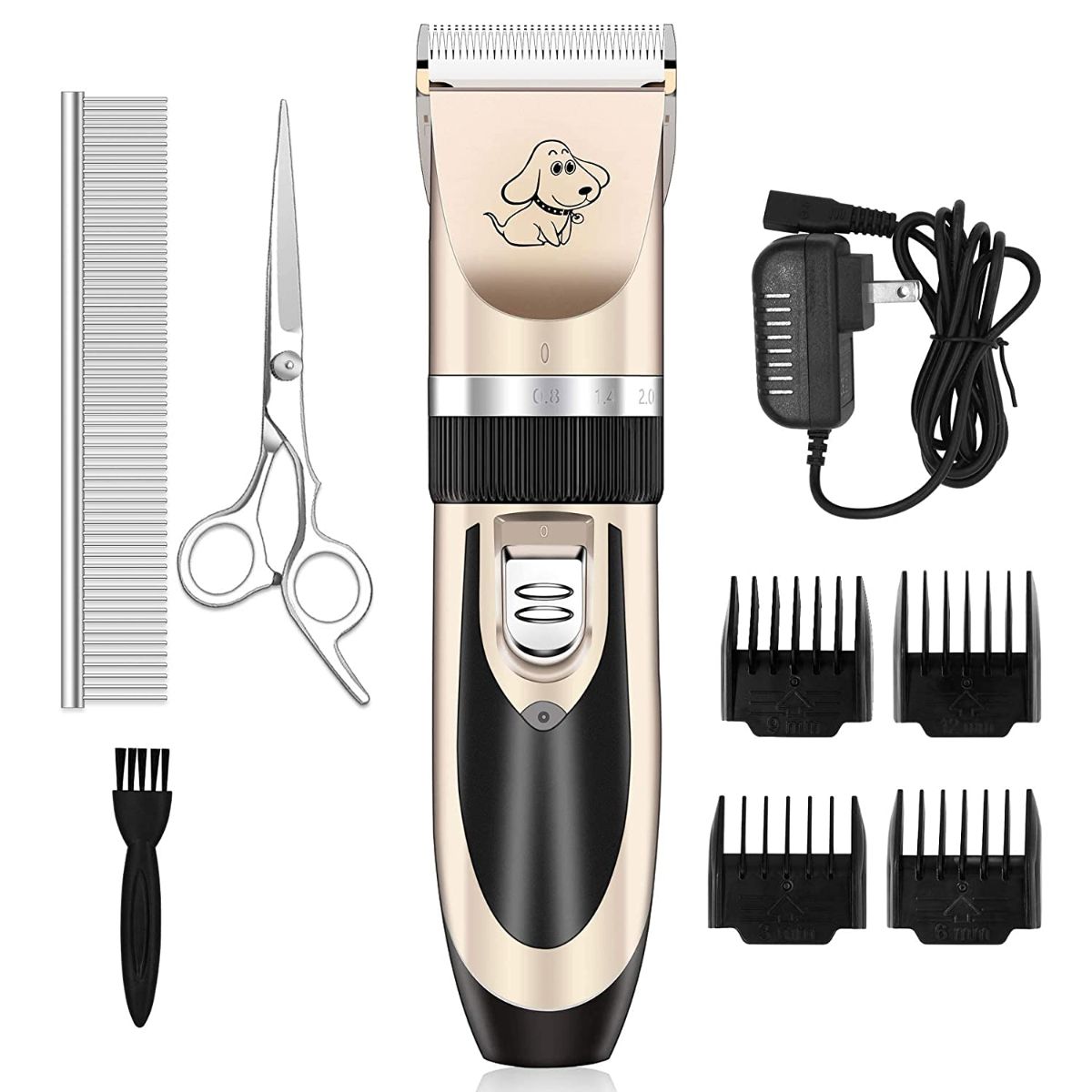 The MaxShop Clippers are ideal if you're looking for a cheaper yet effective alternative to the other models. Compared to the Wahl Creativa model, it is cordless and can last up to 70 minutes of use when fully charged. It also features a low-noise motor, ideal for those cats who are easily irritated by the whirring sound most make.
Pros
Cordless for efficient use
Equipped with 4 guide combs
Cons
Short-lasting battery of 70 minutes
Weak motor

The Andis Pet Clipper is ideal if you want a strong motor. One of its features is a 14-chord, so you don't have to depend on battery life. Another feature this clipper includes is its 4,400 motor speed for efficient cutting. This pet clipper is ideal if your Maine Coon has matted or knotted hair.
Pros
Strong, long-lasting motor
14' power cord
Customizable blade
Cons
It only comes with one clipper blade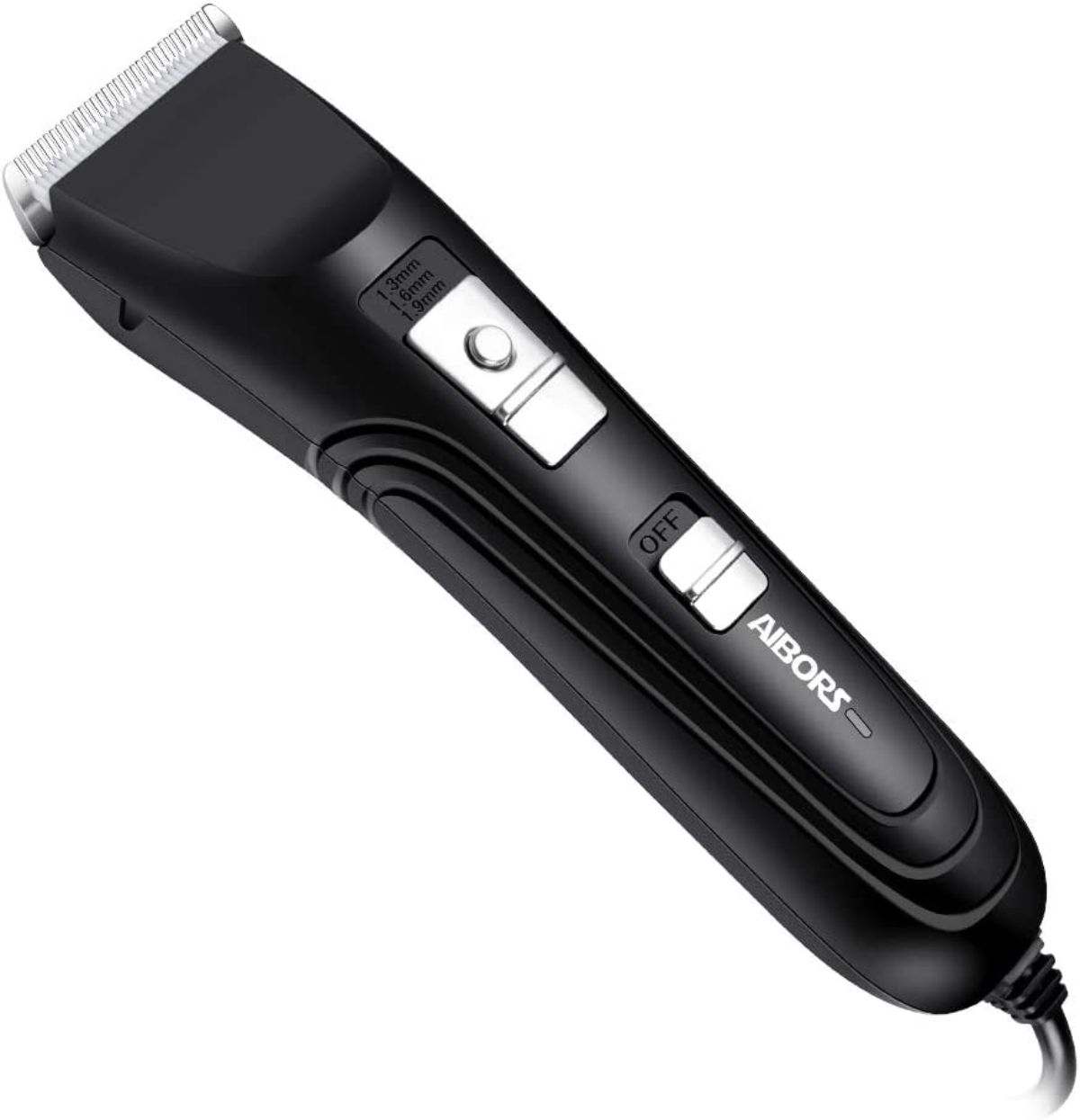 The Aibors Cat and Dog Grooming Kit are ideal if you're a beginner and want to learn more about grooming cats efficiently, especially Maine Coons. One of the features it provides is an efficient 26-teeth blade made of titanium. It also features a 12-volt powered rotary motor and an 8.2 feet power cord.
Pros
Equipped with 4 power shift settings
It comes with an 8.2 power cord
It comes with 2 guide combs
Cons
Frequently Asked Questions
If you're still curious about what to consider when selecting a clipper for Maine Coons, we will review several frequently asked questions below.
What clippers do professional cat groomers use?
One of the primary selections for clippers to groom cats with would be A5 blade clippers. Many professional cat groomers use this tool for cats because it's versatile and it provides interchangeable blades.
How do you cut a Maine Coon's hair?
You can either create a grooming routine for your Maine Coon at home or seek a professional cat groomer's help. Of course, it's essential to note that this type of cat has three fur coat layers: the top coat, the middle coat, and the undercoat.
Is it okay to trim a Maine Coon cat?
Yes! In fact, it is recommended to trim a Maine Coon's hair in the summer to help them cool down from the hot weather. It's also beneficial for this type of cat because their fur often grows longer than most.
Which clipper blade is best for grooming cats?
The ideal clipper blade that's best for grooming cats would be any blade that's 10-30 sizes long. You want to look for a clipper blade that's long and durable enough to handle difficult, matted, or knotted fur.
Conclusion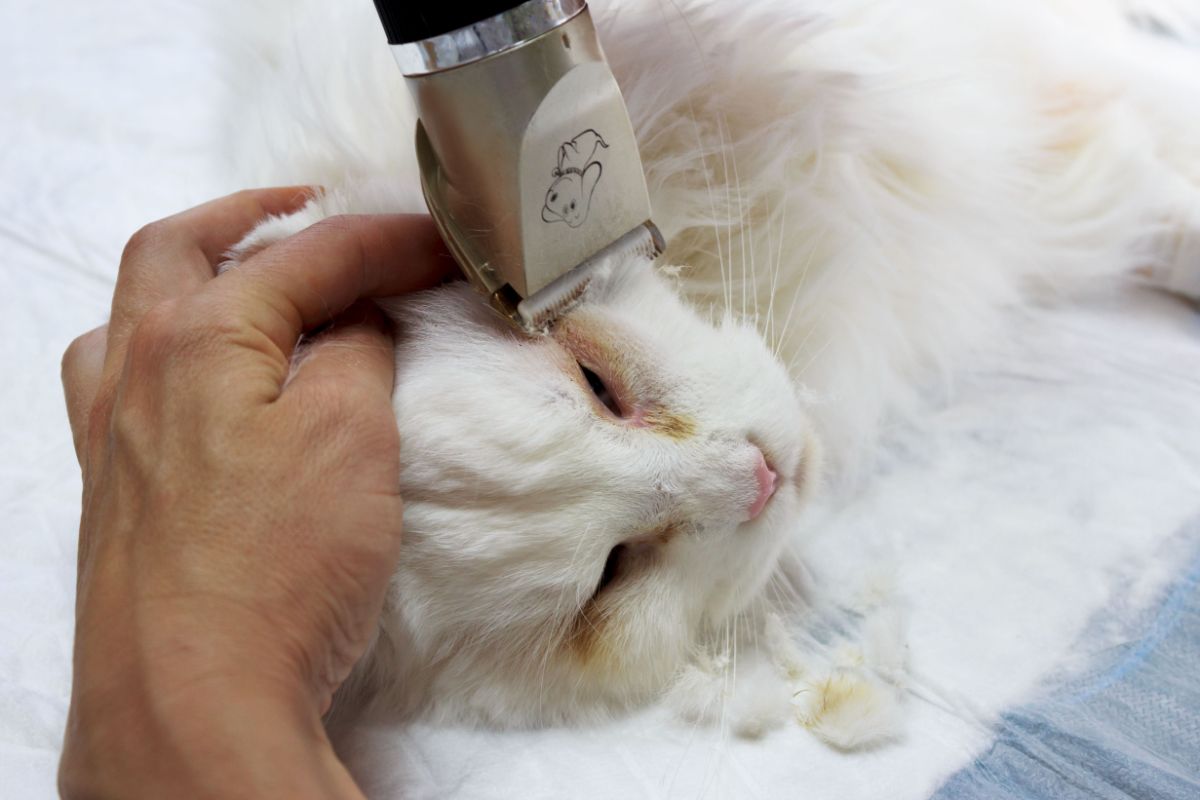 Of our seven selections for best clippers for Maine Coons, we chose Enjoy Pet Professional Clipper as the best overall option. It provides 4 hours of battery life when the device is fully charged and is also equipped with calm, quiet running technology for efficient use. It also comes with grooming shears and a comb.
Choosing a clipper for your cat can be tough, so hopefully, the above list will give you a good starting point. Though, whichever clipper you choose, we hope you enjoyed reading this article!