The Maine Coon is a large and social cat that originates from Maine. These cats are very intelligent and easy to train, fiercely loyal to their families while being careful around strangers. Maine Coons are known for their rugged body structure and unique long hair coat.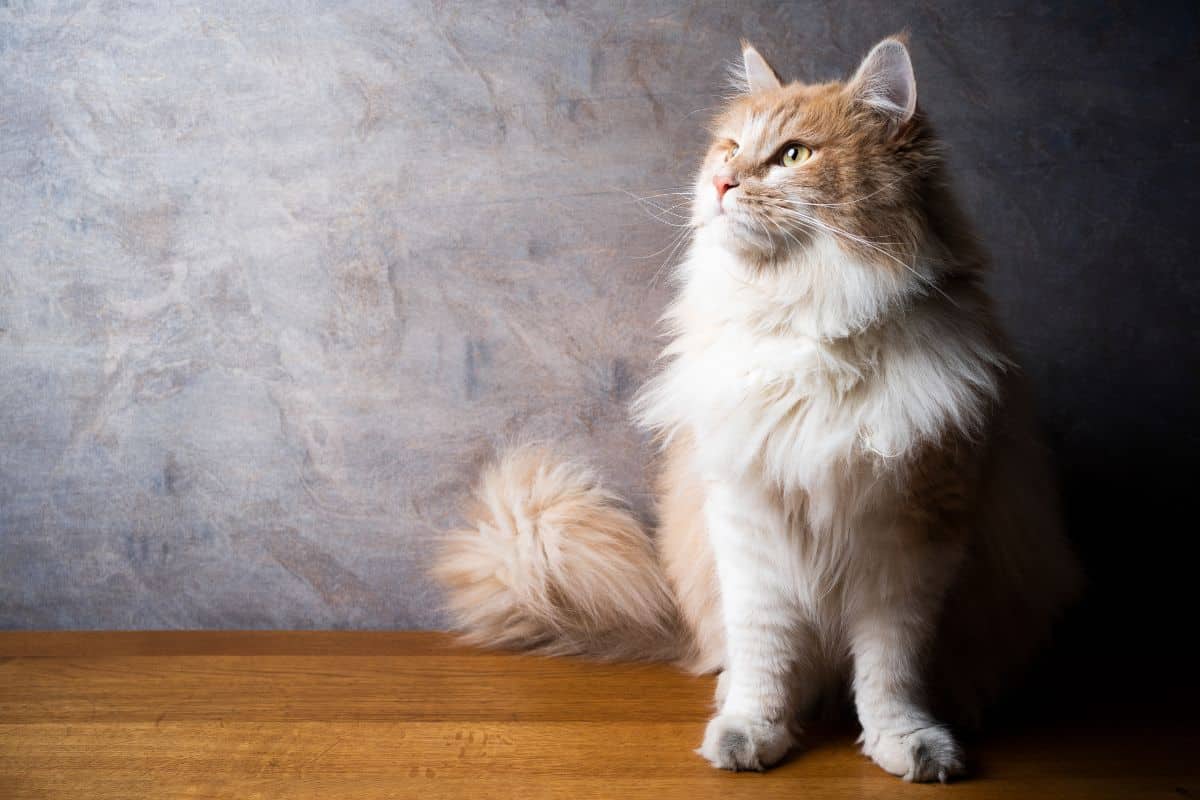 These cats are excellent for families with other pets and small children. They can weigh anywhere from eight to twenty pounds. Maine Coon cats have several physical traits that allow them to survive in harsh winter climates. If you consider adding a Maine Coon cat to your family, they are known to have some health issues you may want to learn about.
Jump to:
Feline Hypertrophic Cardiomyopathy
Hypertrophic cardiomyopathy (HCM) is the most prevalent heart disease in cats. Research has found that inherited genetics determine whether a cat will develop this disease.
HCM causes the walls of the cat's heart to thicken. The enlarged heart does not pump blood as efficiently as it should and often contributes to other health issues.
Many cats suffering from hypertrophic cardiomyopathy do not show any symptoms. A veterinarian will perform an echocardiogram to diagnose the issue. There is no cure for this disease, but it can be managed. Medication can be used to control the symptoms. Your Maine Coon may need oral medicines or injections.
Spinal Muscular Atrophy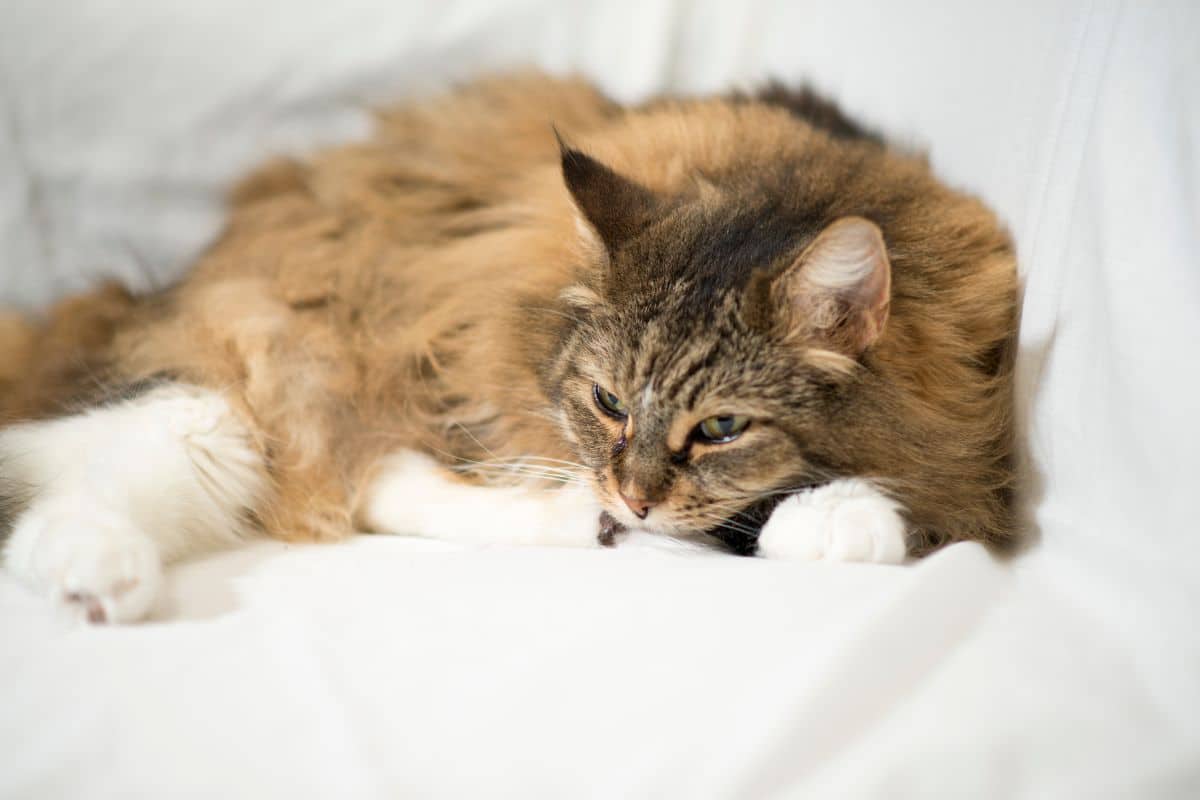 Spinal muscular atrophy (SMA) is a genetic disease in Maine Coon cats, and this condition is characterized by the deterioration of neurons that allow voluntary or conscious movement. There are varying levels of severity, but symptoms will most often present in young kittens.
Noticeable muscle weakness will occur within the first few months of a kitten's life. Maine Coon kittens will have difficulty walking, and they will have an odd gait. As the kitten ages, they will become clumsier and lose the ability to jump.
Cats suffering from spinal muscular atrophy do not feel pain and can lead a relatively everyday life. Currently, there is no cure for this ailment.
A genetic test can be performed when the kitten is between six to eight weeks by taking a buccal swab.
Entropion
Feline entropion is when the upper or lower eyelids roll inwards and rub against the eye's surface. As you can imagine, this irritates the cornea.
There are several symptoms that you will notice if your Maine Coon cat is suffering from this ailment. They may exhibit eye or nasal discharge, red or swollen eyes, or eyelid spasms.
The most common type of feline entropion is acquired spastic entropion. This is when the cat's eye was normal but became irritated, and the damage became normal. This type of entropion typically affects only one eye.
A veterinarian will perform an eye test to diagnose the problem. Once entropion has been diagnosed, there are several choices regarding treatment. It will depend on the cause of the entropion. Veterinarians may recommend topical or injectable antibiotics, or they may recommend eyelid surgery.
Hip Dysplasia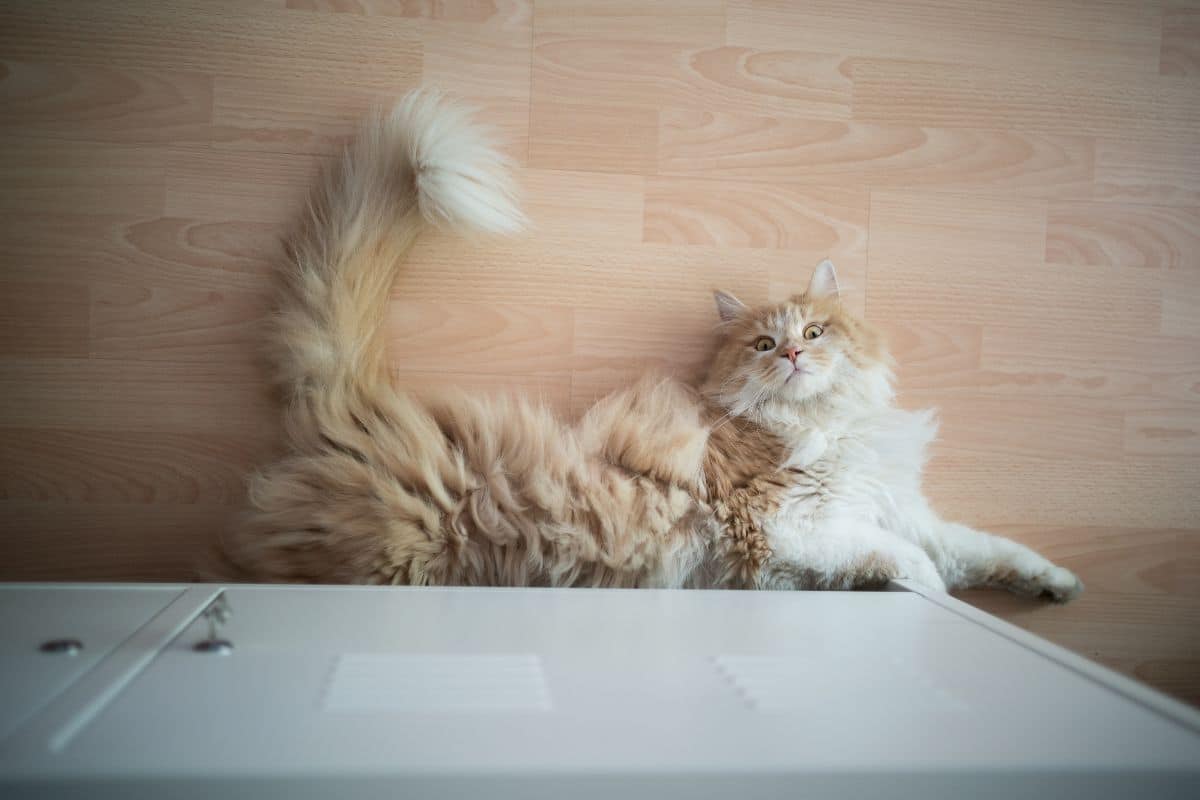 Maine Coon cats tend to develop hip dysplasia. This condition is recognized by the malformation of the cat's hip. The malformation limits the cat's ability to move. Hip dysplasia can be very painful, and cats will limp or avoid physical activity.
Veterinarians will use an x-ray to diagnose the condition. Treatment options are limited when it comes to hip dysplasia. It is essential that you monitor your cat's weight and you encourage as much exercise as you can. There are surgical options for cats with advanced hip dysplasia.
Stomatitis
Feline stomatitis is a severe disease that causes a cat's entire mouth to swell. You will first notice a nasty odor coming from your cat's mouth and a lot of drooling. Cats may not groom themselves as frequently. You will also see that cats suffering from stomatitis often drop food or cry out while eating.
The cause of stomatitis has not been determined yet. It is widely believed that it is an immune system response to mouth bacteria leading to stomatitis.
Veterinarians will diagnose stomatitis by examining the cat's mouth. Veterinarians often recommend a partial or complete extraction of teeth when this disease is diagnosed. This may seem extreme, but cleanings are not an effective way to get rid of the bacteria affecting the mouth.
Once cats have the surgery, they will recover quickly. When their gums have healed up, cats will begin eating normally.
Periodontal Disease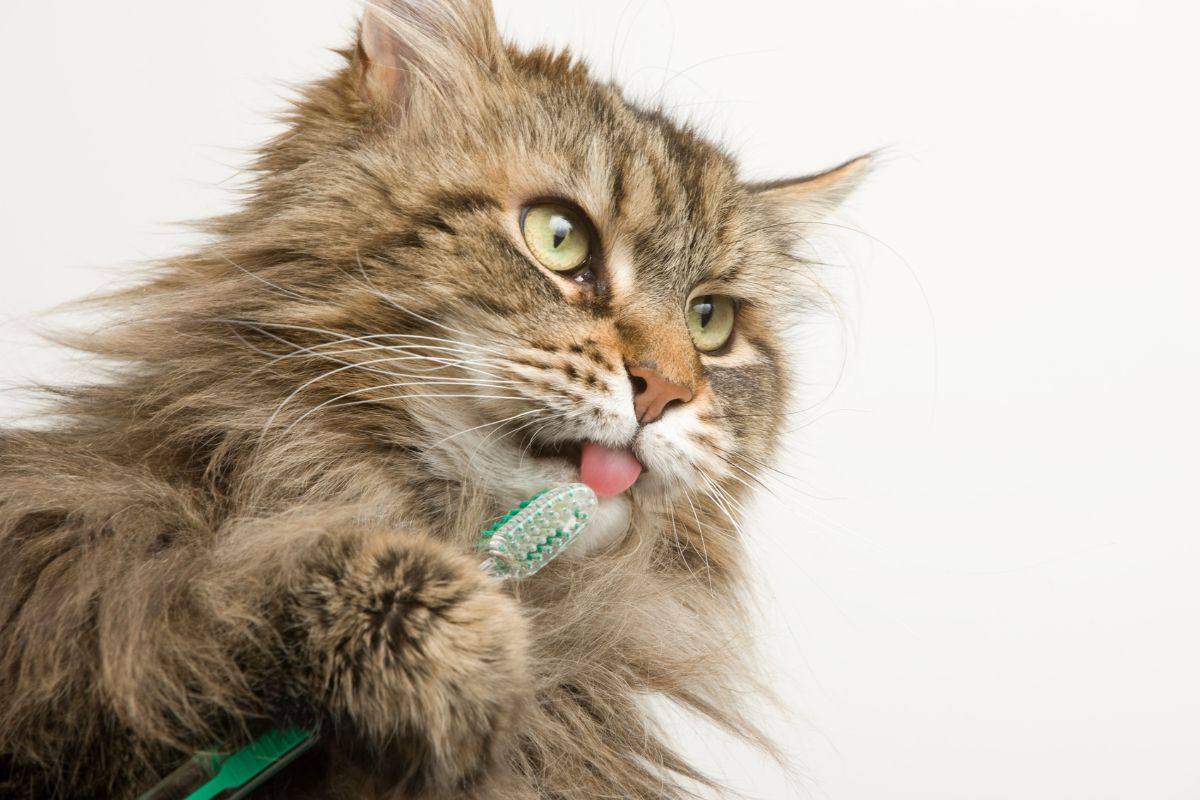 Maine Coon cats are prone to periodontal disease. Gingivitis, an inflammation of the gums, can lead to periodontal disease if not treated. Periodontitis cannot be reversed. The connecting tissue from the teeth to the bone and gums is irreversibly damaged, caused by untreated gingivitis.
You will see that your cat's gums are red and swollen. Cats will be reluctant to eat and will often have horrible breath. The veterinarian will examine the gums and take x-rays of the head and jaw.
This disease is treated by deep cleaning and polishing of the teeth. Sometimes, tooth extractions are necessary when the teeth cannot be saved.
Polycystic Kidney Disease
You will sometimes encounter polycystic kidney disease in Maine Coon cats. It is an inherited disease that involves cysts that form in the kidneys. These cysts start very small but grow over time and affect normal kidney function.
Polycystic kidney disease is diagnosed with genetic testing, blood and urine testing, and kidney ultrasound. You can test your Maine Coon cat to determine if they carry the polycystic kidney disease gene.
There is no specific treatment for polycystic kidney disease. The veterinarian will help plan a special diet, fluid therapy, and medications to help manage the symptoms.
Obesity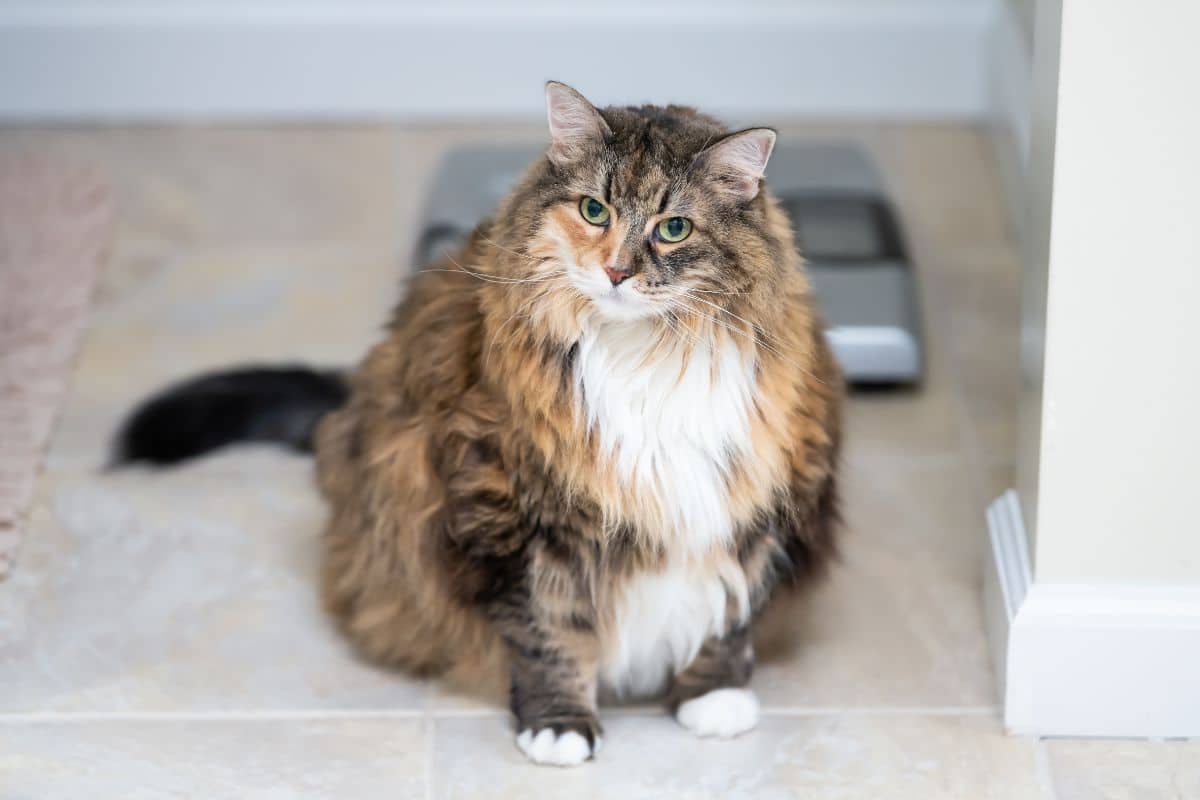 Maine Coon cats are prone to obesity and are a larger breed of cat that people tend to overfeed. When cats are overweight it leads to several health issues, such as diabetes, arthritis, and joint damage, and it can also lead to cancer and constipation.
Obese cats will have a significantly shortened lifespan. Owners should determine the appropriate number of calories your cat should consume daily. Minimizing cat treats and feeding smaller meals several times a day is usually most effective when monitoring your cat's weight.
It is essential to encourage regular exercise for your cat. Lower-energy cats might need low-calorie food.
Hairballs
Hairballs are another common health concern for Maine Coon cats, and their long thick fur makes hairballs unavoidable. Hairballs can cause blockages in your cat's intestinal tract, which is life-threatening.
Cats will produce hairballs regularly, and monitoring that they are bringing them up is essential. This is not the most pleasant of sights, but it is necessary. You will only have to intervene if your cat is struggling to cough up the hairball. In this instance, you should bring your cat to the veterinarian and have them clear the hairball.
You can buy gels that will help your cat bring up hairballs much easier. The gel will coat their digestive tract making it much easier for the hairball to pass through.
Final Thoughts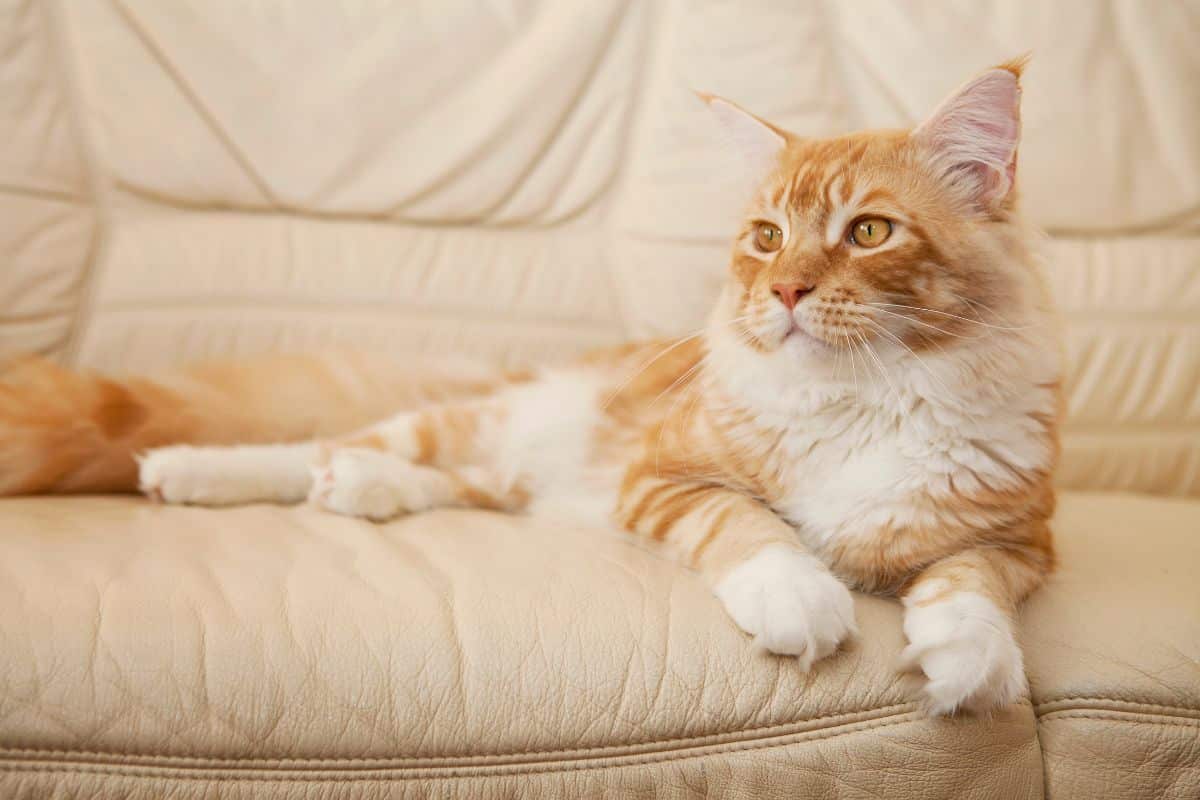 A Maine Coon is a beautiful choice for a pet. They are hardy and friendly animals that will bring you years of companionship. It is best to be aware of the health concerns that may arise with your new cat. Hopefully, the above has prepared you for common illnesses in your feline friend.