Maine Coons are some of the biggest house cats out there, but they are also some of the most affectionate. Everyone who has had a Maine Coon will tell you how loving they are.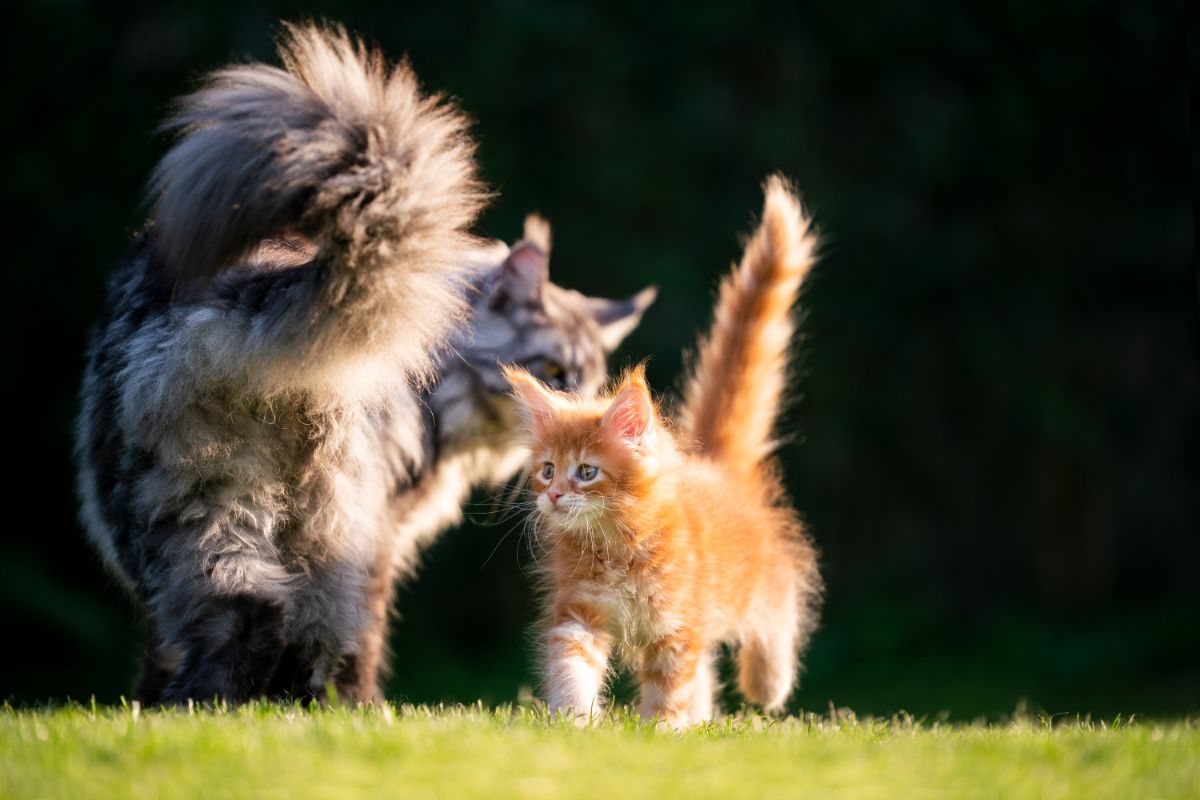 Interestingly, some people report that their Maine Coons colors change over time. They are beautiful cats with many patterns and colors, but do Maine Coons change color?
Jump to:
1. Do Maine Coons Change Color?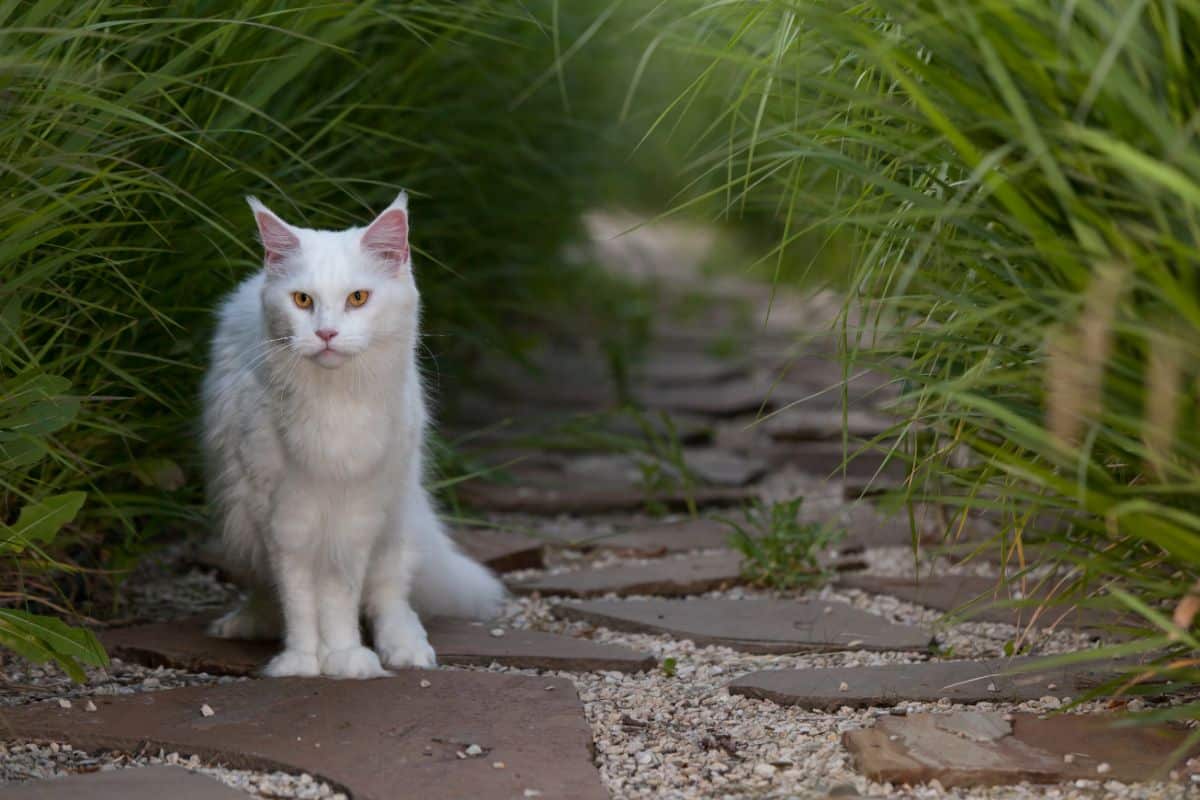 Maine Coons are famous for being among the largest domestic cat breeds in the world. Most reports have them listed as the largest domestic cat breed. With how much everyone talks about their size, people ignore their beautiful colors. Maine Coons come in various colors, including black, red, and white. However, your cat might not stay the same color for its whole life. Many Maine Coons change color throughout their life.
Now, you should expect a gradual change in your cat's color. It will not turn red after being black its whole life. Additionally, the pattern is unlikely to change. So, regardless of the color change, your Maine Coon should keep a familiar fur pattern.
2. Do Maine Coons Change Color As They Age?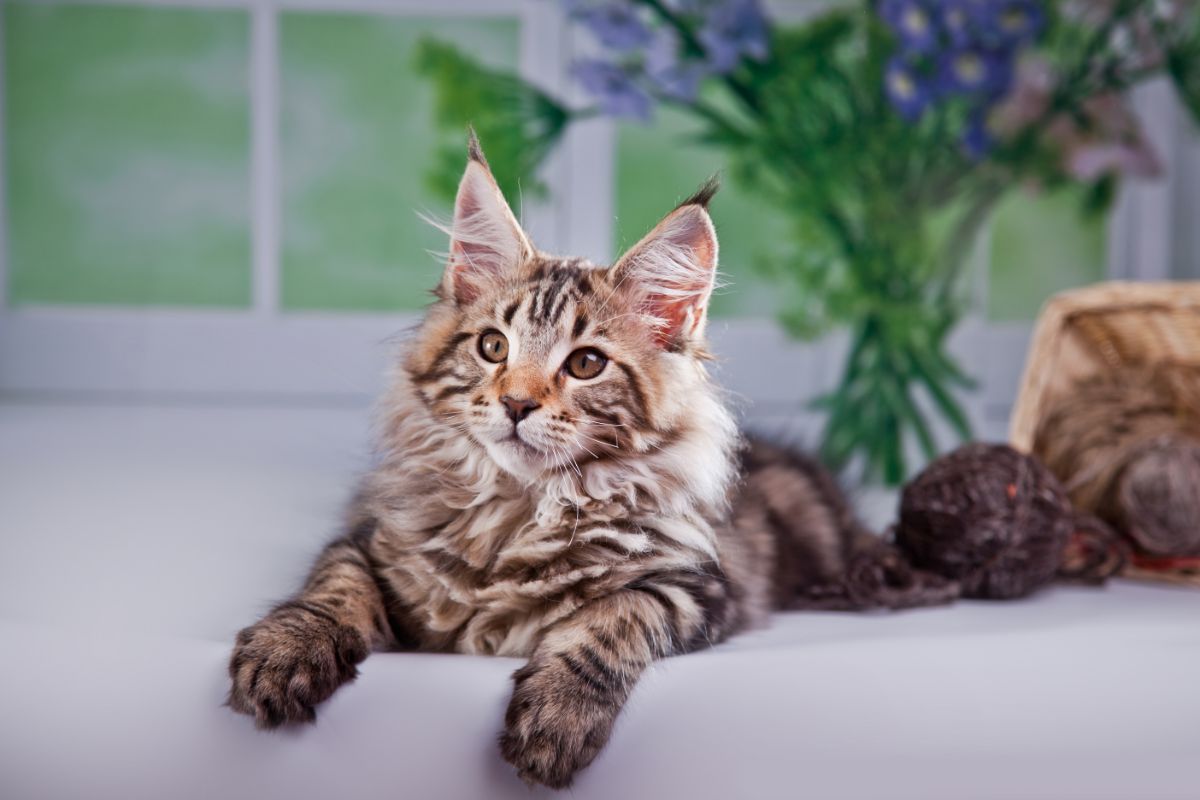 So, what causes Maine Coons color to change? Is it a strange phenomenon, or does it have to do with age? Most Maine Coon's fur will change shades as they age. It will not necessarily turn white or gray like humans, but it changes color. You should not expect a kitten to change color.
Additionally, it is crucial to note that the color change has nothing to do with their skin. Changing the pigmentation of the skin of your cat is not what is happening. Your cat's hair color is changing, but it is not the result of skin pigmentation changes, nor the other way around.
3. Do Maine Coons Get Lighter or Darker?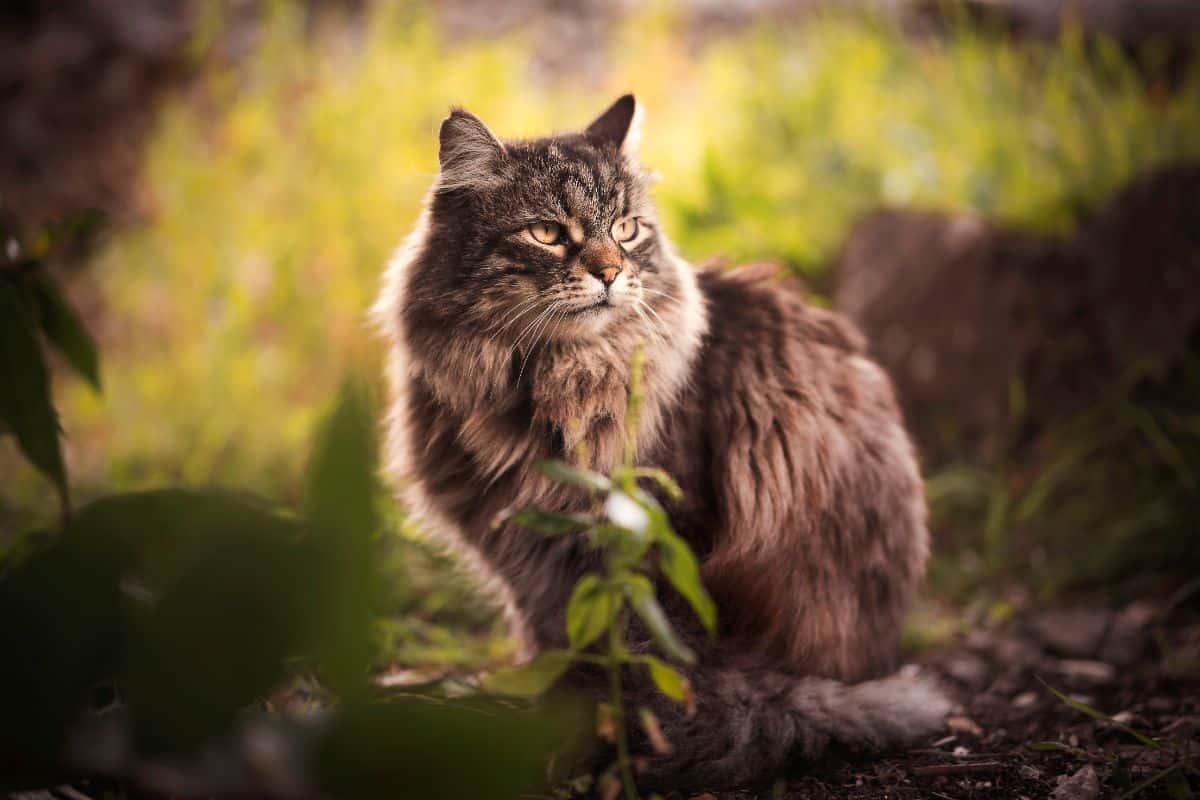 When humans get older, their hair turns white and grey. This happens because hair loses pigmentation over time, and the hair stem is no longer capable of producing the pigmentation required to keep your hair's color. Hair color changes are not as drastic in cats, so you should not expect their black fur to turn white. However, it does get lighter as they age. Hair color changes in Maine Coons never result in darker fur.
4. Can Maine Coons Be Different Colors?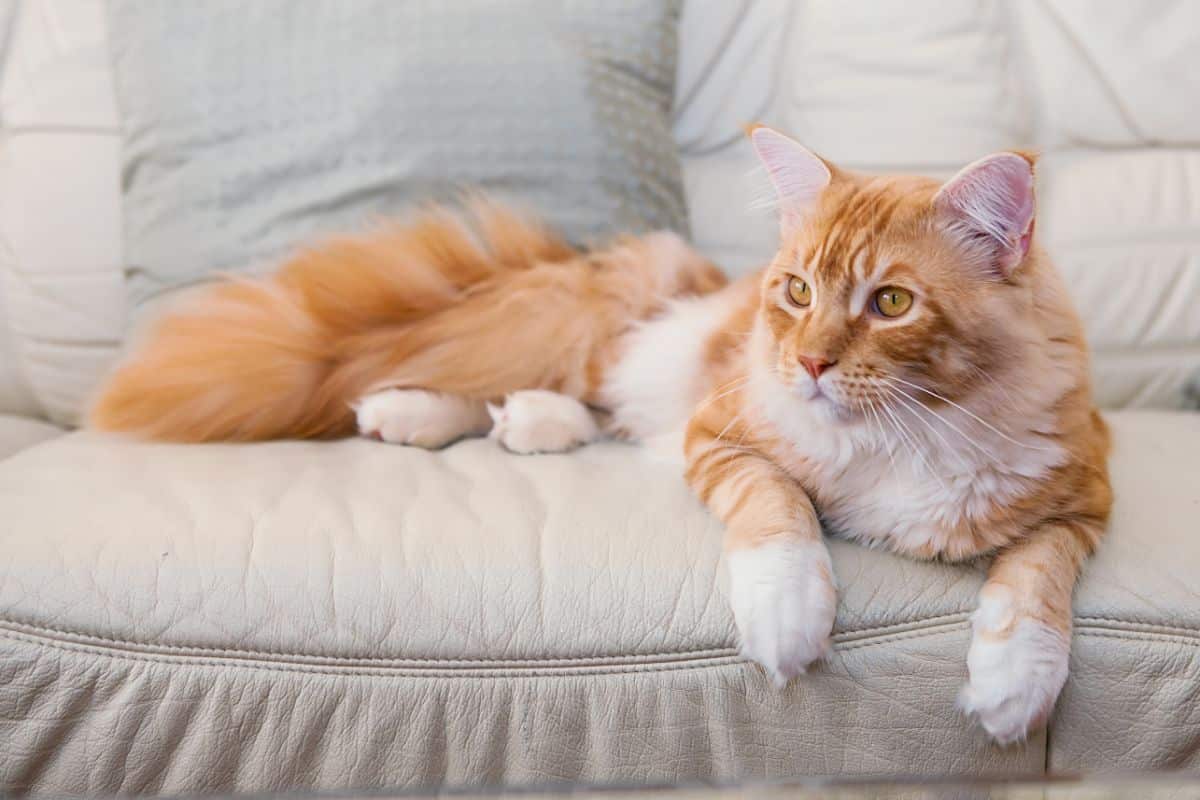 We could interpret that question in two ways. You could be asking if they can have different primary colors, or you could be wondering if a Maine Coon can have several colors in their fur pattern. The answer to both questions is yes. Although some Maine Coons have solid coloring, it is more common for them to have a few different colors in their fur pattern.
Additionally, not all Maine Coons are born with the same colors. Black is the dominant color in most Maine Coons, but it is not the only possible primary color. Some Maine Coons are brown, black, grey, white, red, silver, and gold. Black is the most common color, but do not be surprised if you meet a Maine Coon with other primary colors.
5. What Is the Rarest Color of Maine Coon?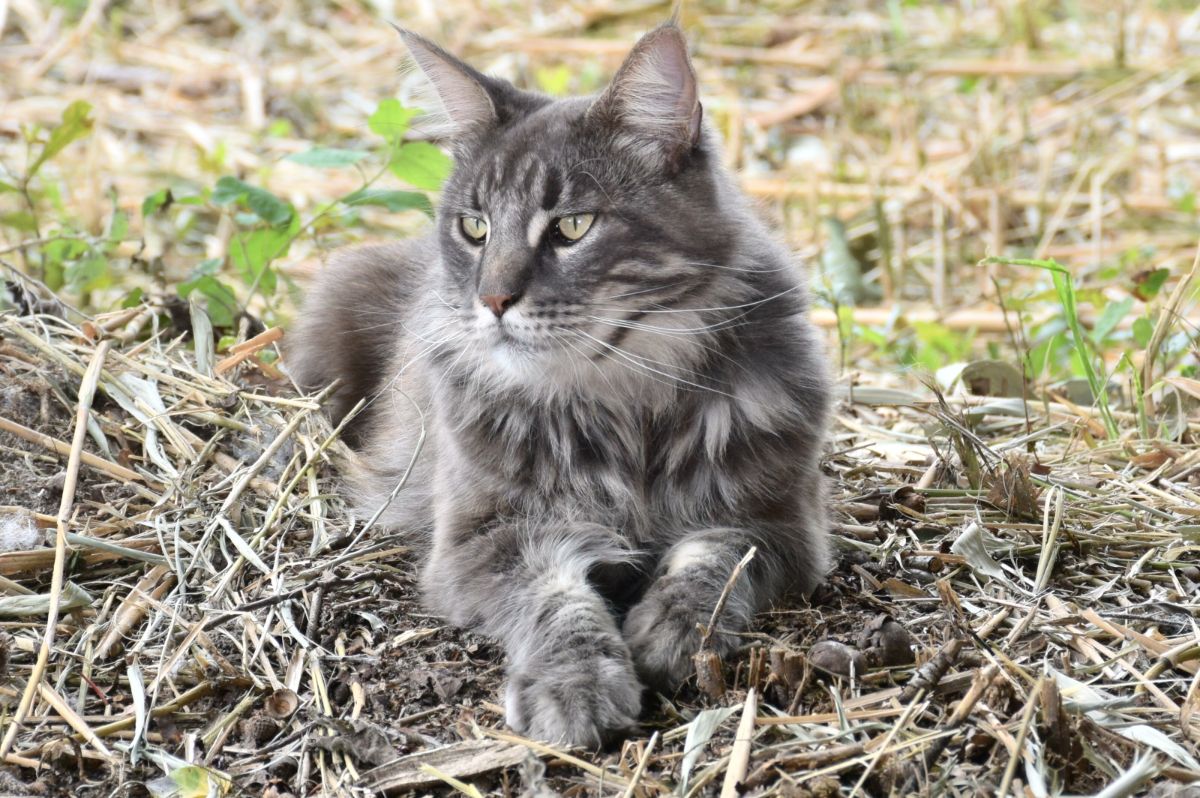 Two colors are equally rare in Maine Coons, silver and gold. These colors are rare because they come from a rare inhibitor gene. This gene allows the top of the cat's fur to be pigmented. While the top of the fur coat is pigmented, the bottom is not.
The lack of pigmentation at the bottom causes the fur on the cat's belly to be white. However, the pigmentation up top causes diluted red and black colors to mix, which results in gold or silver coloring.
These colors are very rare, and as a result, breeders try to replicate them to turn a profit. However, it is challenging to produce the colors, and breeders have yet to find a reliable way to replicate them.
6. What Patterns Can Maine Coons Have?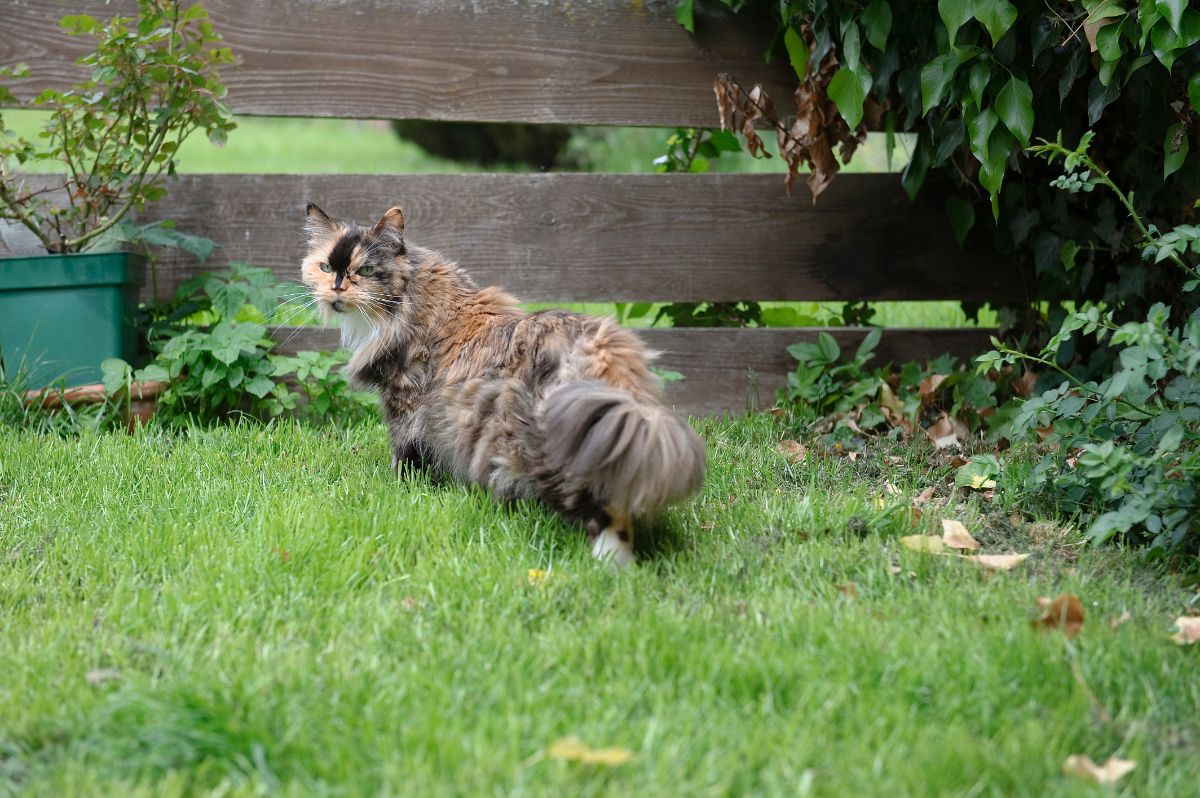 Maine Coons can have several patterns. Some are more common than others, but there are over a dozen color patterns in Maine Coons.
Solid - This pattern is the easiest to understand. It is when your Maine Coone has one color over its entire body. There are no shading differences in the cat's fur.
Shell - A cat with a shell pattern usually has white on its belly. It then has other, darker coloring on its back, tail, sides, and head. Sometimes the second color can be present on the head and face.
Shaded - These Maine Coons usually have white on their underside with a medium amount of other colors on their sides, faces, and tails.
Smoke - Smoke Maine Coons are typically white on their belly with dark shades of other colors on their sides, faces, and tails.
Bi-Color - These cats usually have an even distribution of two colors across their entire coat of fur.
Tortoiseshell - Tortoiseshell cats have large sections of black and red on their fur. The shade of black and red can vary. Interestingly, only female Maine Coons can have this color pattern.
Tri-Color - If your cat has a tri-color pattern, it likely has an equal distribution of three colors. Only female cats can have this pattern.
Calico - If you have a calico cat, you know it has a lot of white fur with patches of black and red hair randomly placed on its body.
Tabby - Tabby Maine Coons have striped fur. There are five variations of tabby cat patterns.
Agouti - Cats with an Agouti pattern appear only to have one color. However, when you look closer, you will notice that the hairs appear banded. The result is a fur pattern with distinct markings on the face.
Spotted Tabby - Cats with this design have strips on their head and markings on the rest of their body to form a spotted design.
Classic Tabby - Maine Coons with this design have thick stripes that form swirls on their sides.
Mackerel Tabby - These Maine Coons have strips that run parallel on the sides of their bodies. When you look at one of these cats, you will notice it looks like a tiger.
Patched Tabby - The last design we want to look at is the patched tabby. These cats usually have two primary colors in their coat and can have any tabby patterns discussed above.
Please note that fur can grow slightly differently in all cats, especially those with long hair. As a result, it is unlikely to find two Maine Coons that look the same, even if they have the same colors and fur patterns.
7. What Are the Most Popular Maine Coon Colors?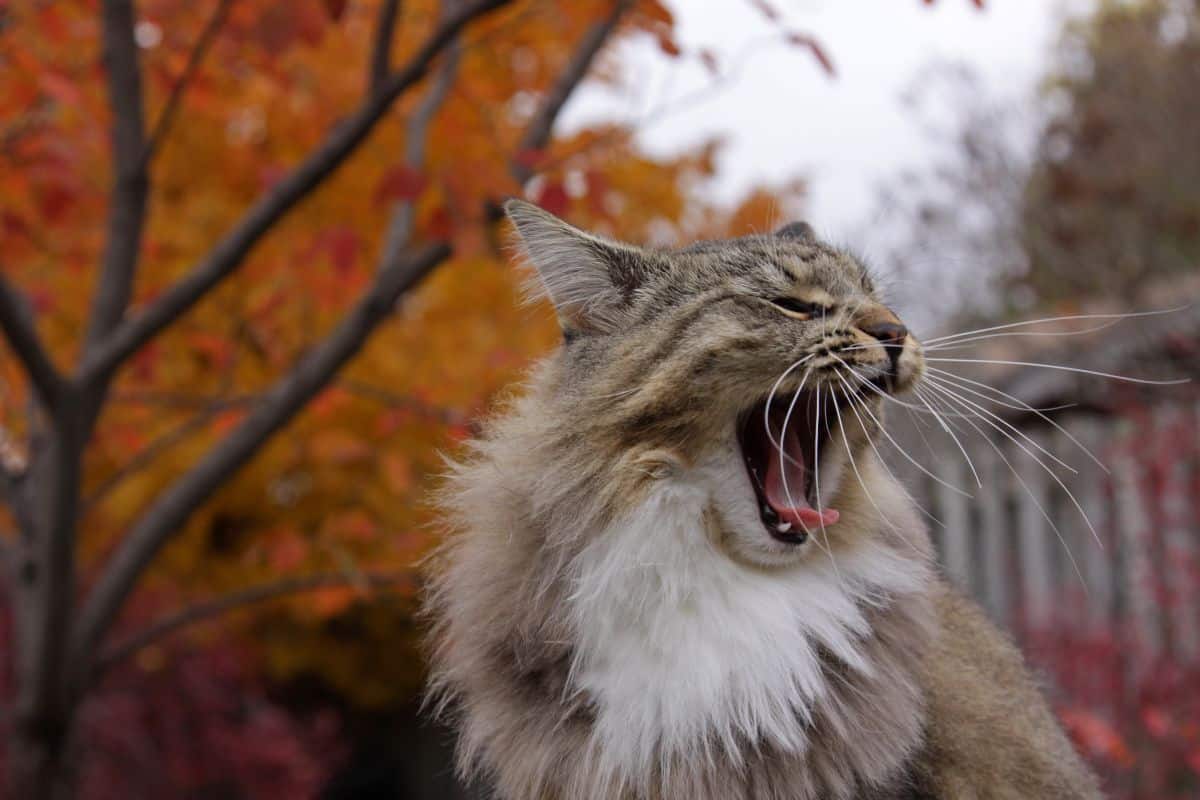 Most Maine Coons have some black in their fur, whether it be a little bit or the majority of their hair. These cats are very popular and adorable, but people love it when cats have rare colorations. So, there are a few colors more popular than the black.
Silver and gold are popular options because of how rare they are. Regardless of the fur pattern, people swarm to adopt gold and silver Maine Coons when they become available.
Tortoiseshell and calico Maine Coons are also uncommon and widespread. These colors are only possible in female cats, so you are out of luck if you want a male. They are also rare, and breeders have trouble replicating them.
Finally, cream and cinnamon-colored cats are gorgeous and popular. They are easier to produce but still very rare.
So, Is It Possible for Your Maine Coon To Change Color?
Yes, it is possible (and even likely) for Maine Coons to change color. Hair color changes are part of the aging process for Maine Coons. It is a trait unique to Maine Coons, so you should not expect it to happen in other breeds.
However, it is crucial to note that Maine Coons do not turn an entirely new color. A black Maine Coon will not turn orange. Instead, their dark fur will get lighter. The most common change is for a black Maine Coon to turn to a dark shade of gray.
Final Thoughts
Maine Coons are beautiful creatures that come that have many different patterns and colors. When they are young, they usually have dark color patterns with lots of dark brown and gray. However, as they age, it is common for their hair to get lighter. It will not change to an entirely different color but will get lighter.