Maine Coons are one of the most loving and friendly cat breeds. Maine Coons will quickly become attached to their owners and even follow you around the house. Coons want to know what you're doing and eating and become curious about everything you have and want.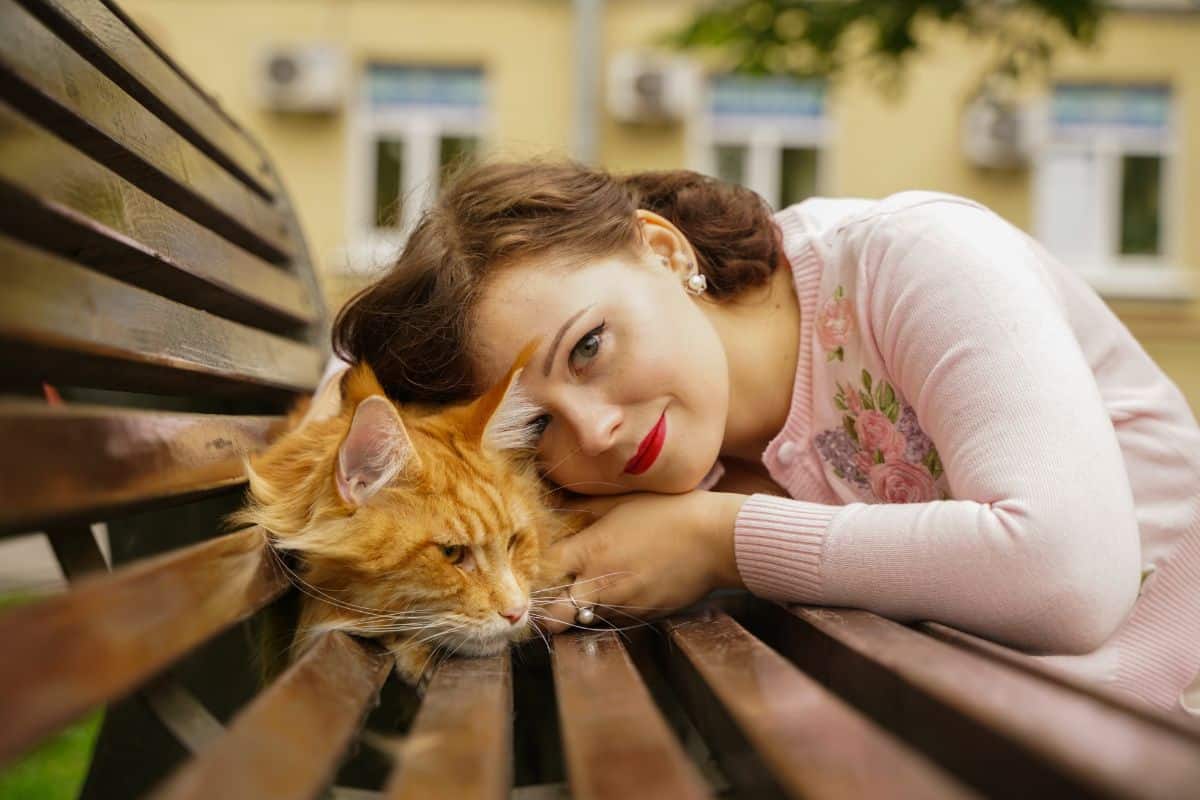 Maine Coons are prone to separation anxiety due to their needy and active behavior. They require attention, much like a puppy, and don't like to be left alone for long periods.
Jump to:
Do Maine Coons Like to Be Left Alone?
If you have a busy life where you have to leave the house for long periods, it may be best to seek out a different cat breed. Maine Coons can be left alone for up to 12 hours, but they don't prefer it. These breeds are very social and love human companionship.
If you leave your Maine Coon for too long, they may develop signs of irritability, stress, and depression. If you must leave your cat alone for many hours, ensure they have access to food, water, and stimulating toys at all times.
Signs of Separation Anxiety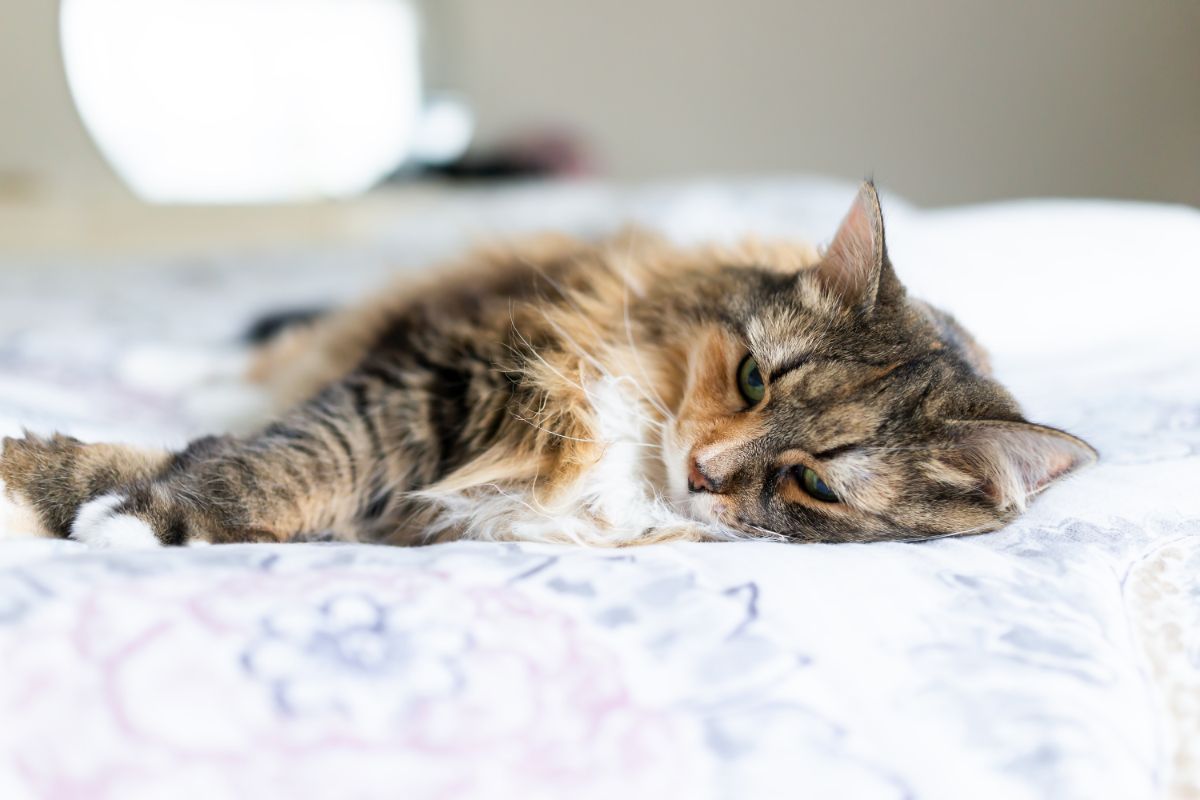 Many people mistake separation anxiety for loneliness. Loneliness usually happens when your Maine Coon only knows you with no other cat or friend. You introduce them to as many things and people as possible. Ensure when you get a Maine Coon as a kitten.
On the other hand, separation anxiety is when they feel a sense of abandonment or feel their companion has left them and cannot figure out when they are coming back.
Signs of separation anxiety include:
Overeating or not eating
Trying to escape quickly when a door or window opens
Loud howling, moaning, or meowing
Over-grooming
More hairballs
Using anything but the litter box
Signs of depression
How to Lessen Separation Anxiety
Maine Coons need constant stimulation, fulfilling nourishment, and tons of grooming to thrive as happy, independent furbabies. The best solution in aiding your cat's happiness for when you must leave is to make sure they don't know you're leaving.
Some other things you can do to lessen anxiety are:
Give Them Attention Before You Leave
About 30 minutes before you leave, make time to spend with your feline companion. Grab their favorite toy and play with them to tire them out. Give your Maine Coon ear scratches or butt rubs. The goal is to let them get a high dose of love so they are free to do their own thing when you leave.
Turn the TV On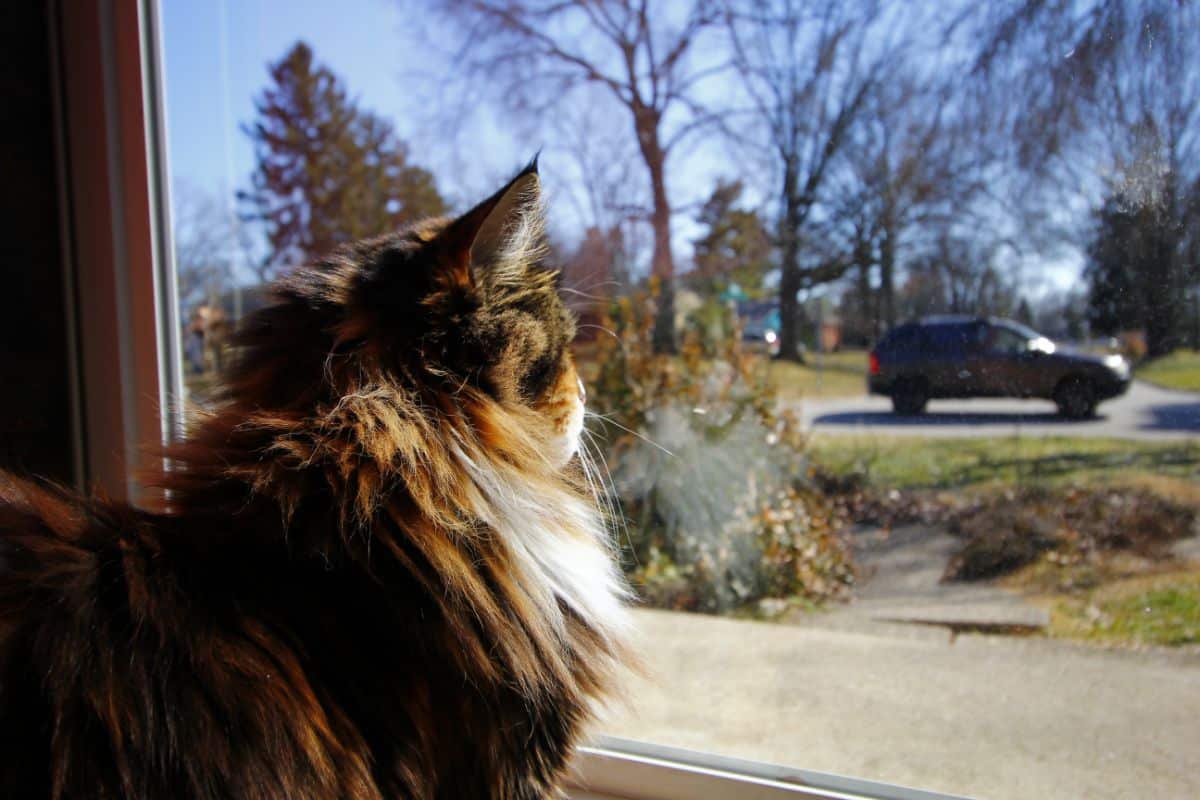 Because Coons like social activity and noise, turning the TV or Radio on will make them hear voices and think you haven't completely left yet. Low voices will help them adjust to the feeling of being alone.
It's also a good idea to prop a bed or comfortable seating area by the window so they can watch birds and other happenings outside.
Leave Their Favorite Toys Out
A self-feeding treat ball is sufficient to stimulate your Maine while you're gone, but a favorite stuffed animal or catnip-filled hacky sack will do the trick.
The goal is to ensure your cat doesn't get bored. If your Maine Coon becomes bored, they'll first look for your hand when they realize you aren't home; they may become destructive.
Conclusion
So, do Maine Coons get separation anxiety? Yes, Maine Coons are social, loyal, and playful feline companions prone to separation anxiety. While you may notice some signs of anxiety in your cat, it's easy to reverse with the above tips.