Maine Coon cats are some of the most beautiful cats in the world. They're well-known for their long, soft hair that helps them stand apart from many other breeds of cats.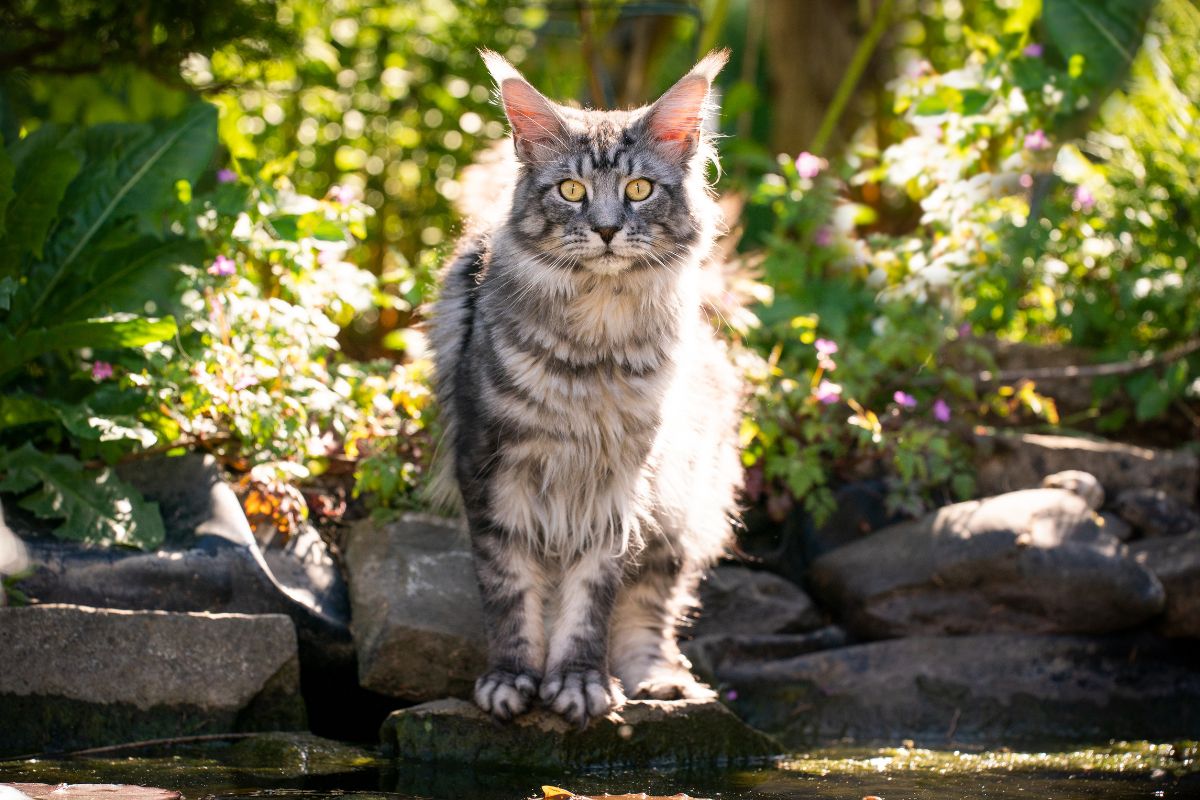 If you're considering getting a Maine Coon, you may be concerned about how much your new feline friend will shed. They have longer hair than most cats, so do Maine Coons shed a lot? Here's what you need to know!
Jump to:
Do Maine Coon Cats Shed More Than Other Cats?
Maine coons are not known for shedding more hair than other cat breeds, even though their hair is much longer and often seems thicker. But, of course, this can vary from cat to cat.
Not all Maine Coon cats are the same. If you own a Maine Coon, you're likely to notice that your pet sheds more at one time of the year than another. Or, if you own two Maine Coons, you may feel like one sheds more than the other.
How Are Maine Coons Different?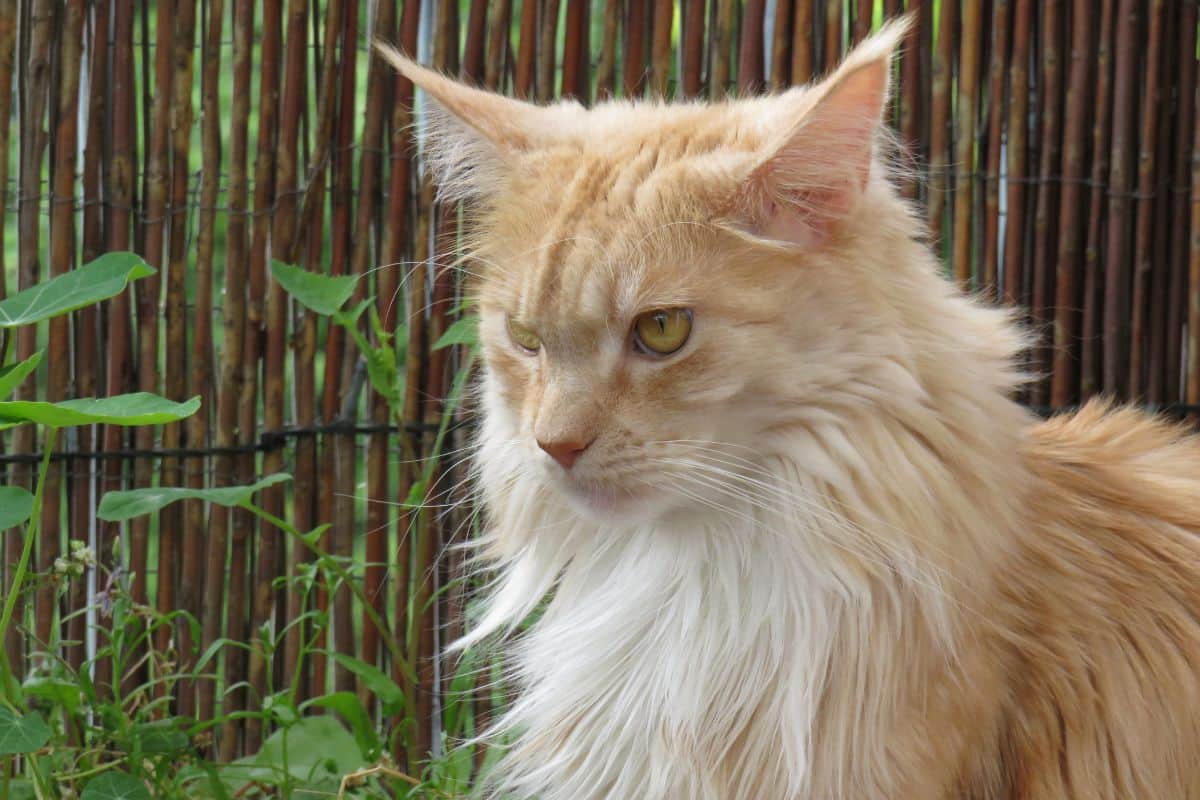 Maine coon cats are distinctive when compared to other breeds of cats. They have thick hair over their whole body, especially around their necks, and are generally larger than your average housecat. They're also among the most popular and oldest breeds of cats in the United States.
How To Stop Cat Hair Shedding
While it's impossible to completely stop your cat's hair from shedding, there are a few ways that you can prevent your cat from shedding quite so much. Each depends on your diligence and willingness to stop the problem before it comes one!
Grooming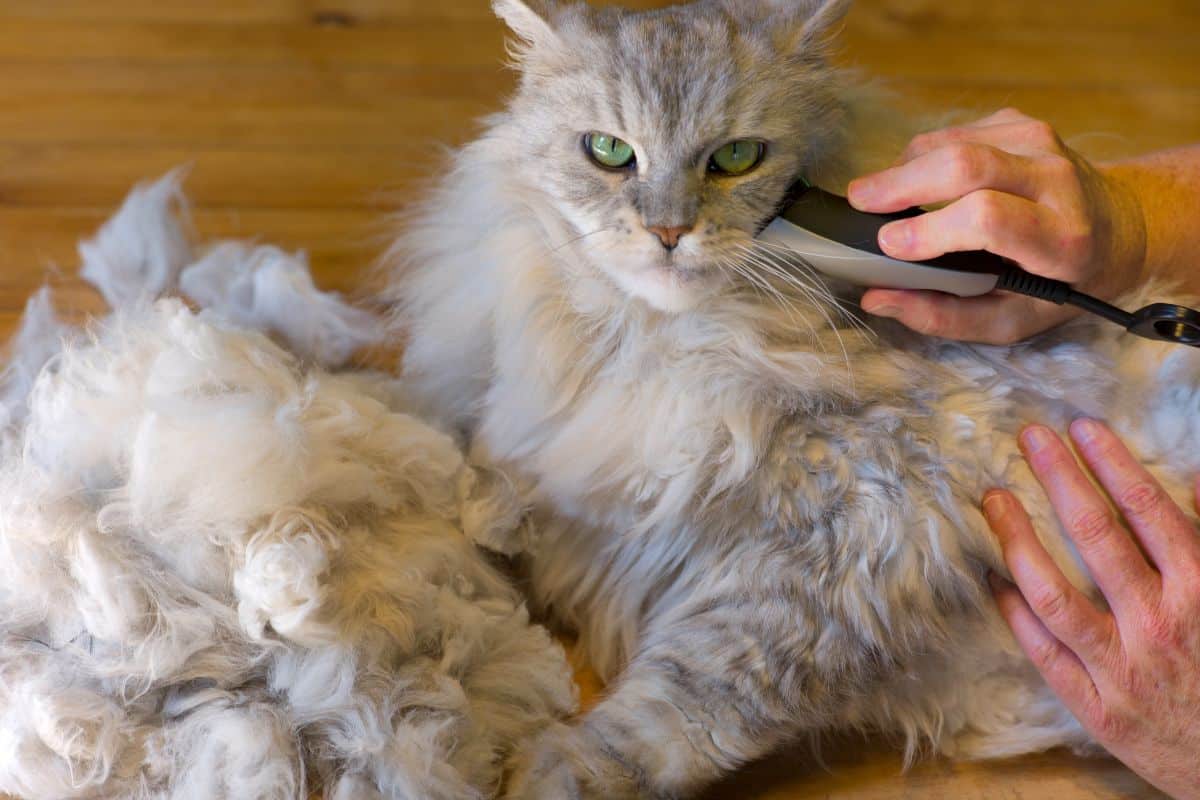 Taking your cat to get groomed is one of the best ways that you can prevent your Maine Coon from shedding too much hair all over your house and clothes. The groomer will shave or trim your cat's fur to keep it under control while removing matted hair. Always reward your cat with a treat or two while grooming and after to keep the experience from being too terrible for them!
Diet
Did you know that changing your cat's diet may help them shed less? It's true! Feeding your cat a diet made up of high-quality ingredients, like Omega-3 and Omega-6 fatty acids, is one way to keep them from shedding quite so much. While it can be tempting to buy cheaper cat food to save money, a higher-quality diet will make your cat happier and healthier and your clothes less furry!
Bathing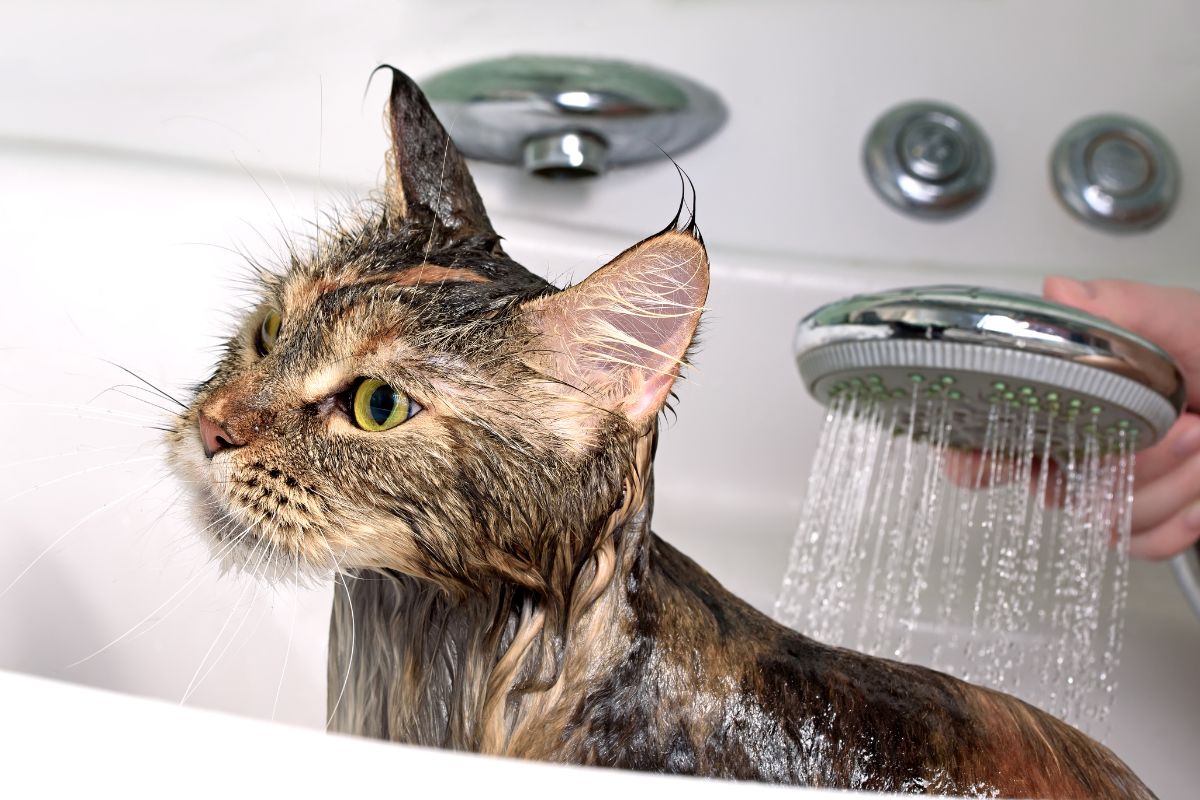 Bathing a cat is never easy. But, it may be worth it if you want to prevent your cat from shedding its long, often dark, hair all over your clothes and furniture. A regular bath once a month or so can also help remove loose and dead hair from your cat's coat.
If you're lucky, your Maine Coon might like water, making a regular bath something fun for your kitty and helpful. If you've never bathed your cat before, introduce them to the process slowly. If they're interested in the water but tentative, don't push them too far too quickly. It should be a slow process.
Cat Wipes
Cat wipes are a cool way to help get rid of some of your cat's hair before they can deposit it all over your house! If you regularly wipe down your Maine Coon with a cat wipe, some of the loose, extra hair will come out and allow you to toss it away easily. As long as you gently, evenly, and regularly use the wipe, you're sure to have some success!
Hydrate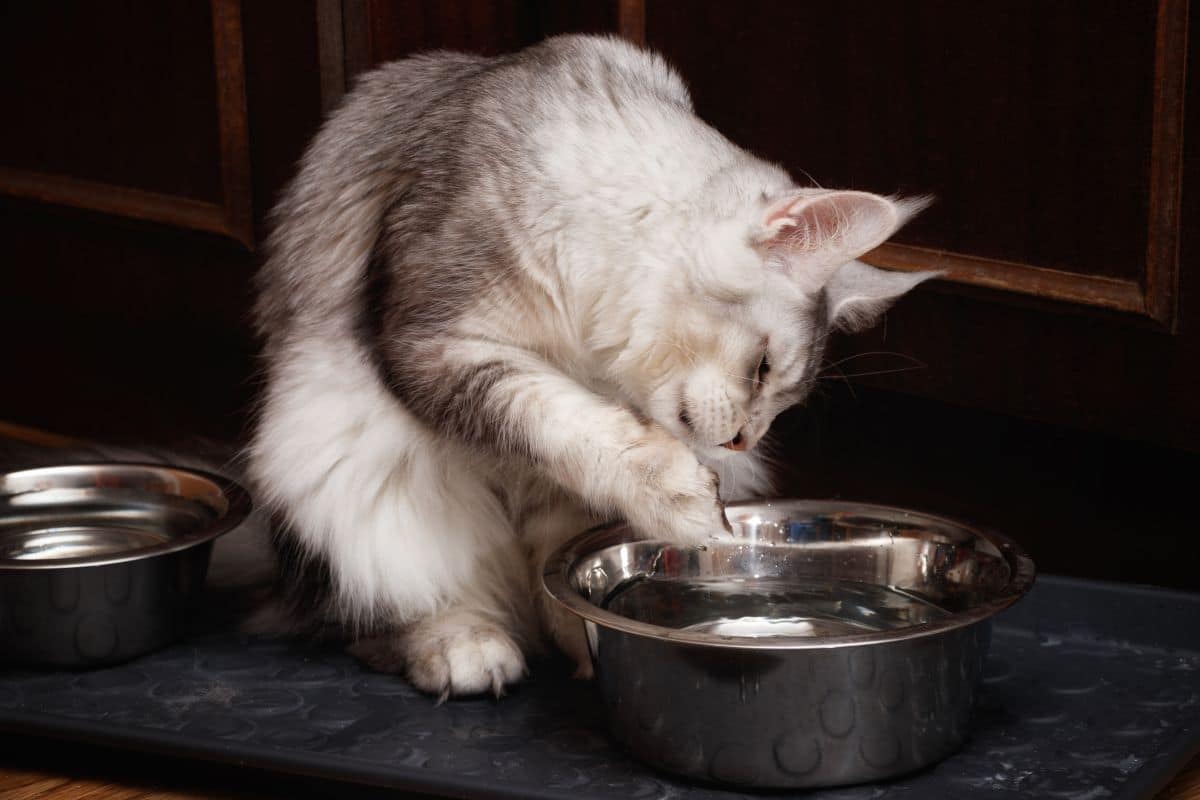 If you suspect your Maine Con is shedding more than they should, it could be because of their water intake. If they aren't drinking enough, they may experience excessive shedding and dry skin, which is another important issue to address!
Brushing
One of the most common ways cat parents help prevent unwanted shedding is by regular brushing. Making sure to brush your cat once or twice a week will remove the dead hair that's ready to fall out while also providing your cat with a fantastic massage they'll thank you for.
Health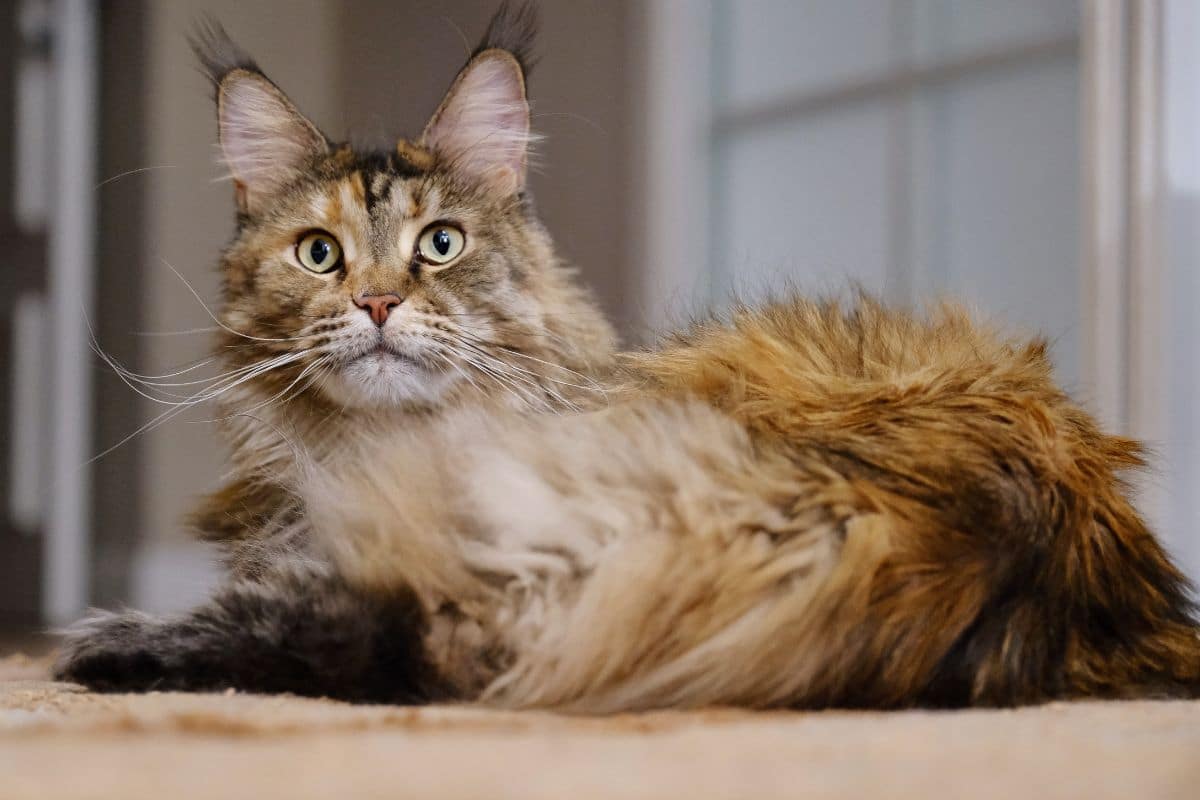 Sometimes, underlying health conditions may impact how much your cat is shedding. If you think your Maine Coon is pulling their hair out or is spending too much time scratching, they may have an issue with their skin, and it could be time for a trip to the vet!
In Conclusion
So, in conclusion, Maine Coon cats don't necessarily shed more than other breeds of cats. It's all up to the individual kitty and their lifestyle. You can make it less likely that your cat covers the house in hair by ensuring they have a healthy diet, regular brushing and grooming, plenty of water to drink, and by using special wipes that help remove dead hair from their coat. If you think your cat is scratching too much or appears irritated by their skin, your kitty may need a trip to the vet!