Maine Coon cats are gorgeous and big cat species with loving personalities. You can find them in an amazing range of stunning coat colors. These sturdy, hardy cat breeds are adapted to harsh climatic conditions.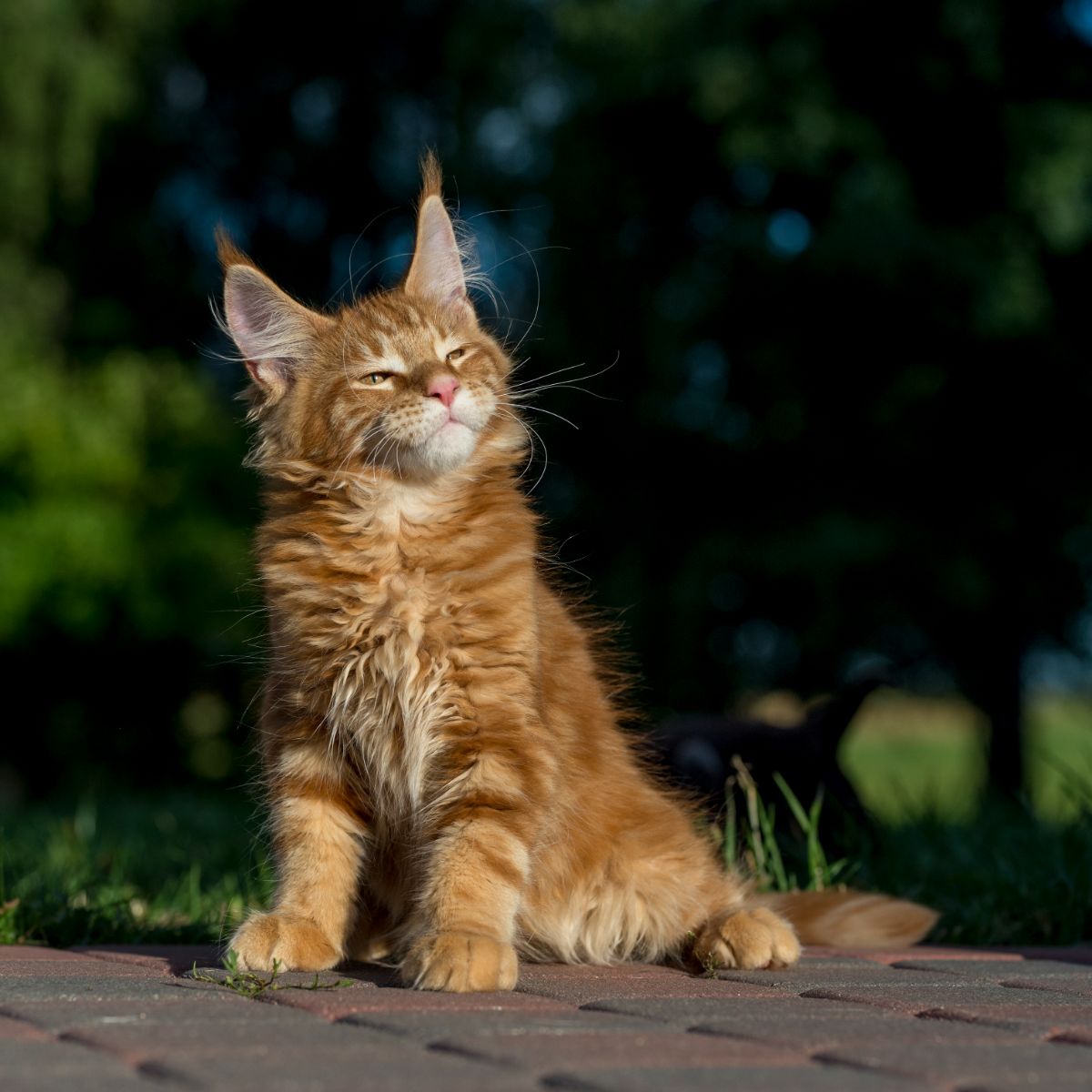 You'll love them for their loyal nature and gentle disposition. Maine Coons are distinctive in their fluffy ringed tail, tufted ears, and shaggy coat.
Like regular cats, Maine Coons can get fleas even if they never leave the compound. When this happens, many Maine Coon owners begin to despair, perhaps wondering if they'll ever get rid of these fleas.
Finding the best Maine Coon flea medication might be challenging, but it doesn't mean you should give up on salvaging your pet from these stubborn creatures. In this article, we comb through the seven best flea treatments for Maine Coon cats.
Jump to:
What Are Maine Coon Cat Fleas?
Cat fleas are external parasites, classified as pests, often transmitting infectious diseases, including rabbit myxomatosis, feline infectious anemia, and flea tapeworm. The parasites are quite annoying to cats and may be detrimental to their health. They may cause anemia, flea allergy dermatitis, and bites when not treated early enough.
Fleas get into your home by attaching to your shoes or clothes. They may also use other animals as hosts. These fleas become a huge problem, primarily when they have your cat as the host.
These parasites live on warm-blooded animals' skin and bite them to drink their blood. Since they hide underneath the animal's fur, spotting them is difficult.
Adult cat fleas can live for up to 25 days. They are flat and considerably small, measuring around ⅛ of an inch in length. Their color varies from brown to black.
When filled with blood, cat fleas usually turn dark red. Despite having no wings, cat fleas can jump distances from 7 to 13 inches long thanks to their large hind legs.
The Best Flea Treatments for Maine Coon Cats (Vet Recommended)
Cat fleas are a common problem. Here are seven flea medications you may consider for your Maine Coons.
1. Breezytail PetO'Cera Cat Shampoo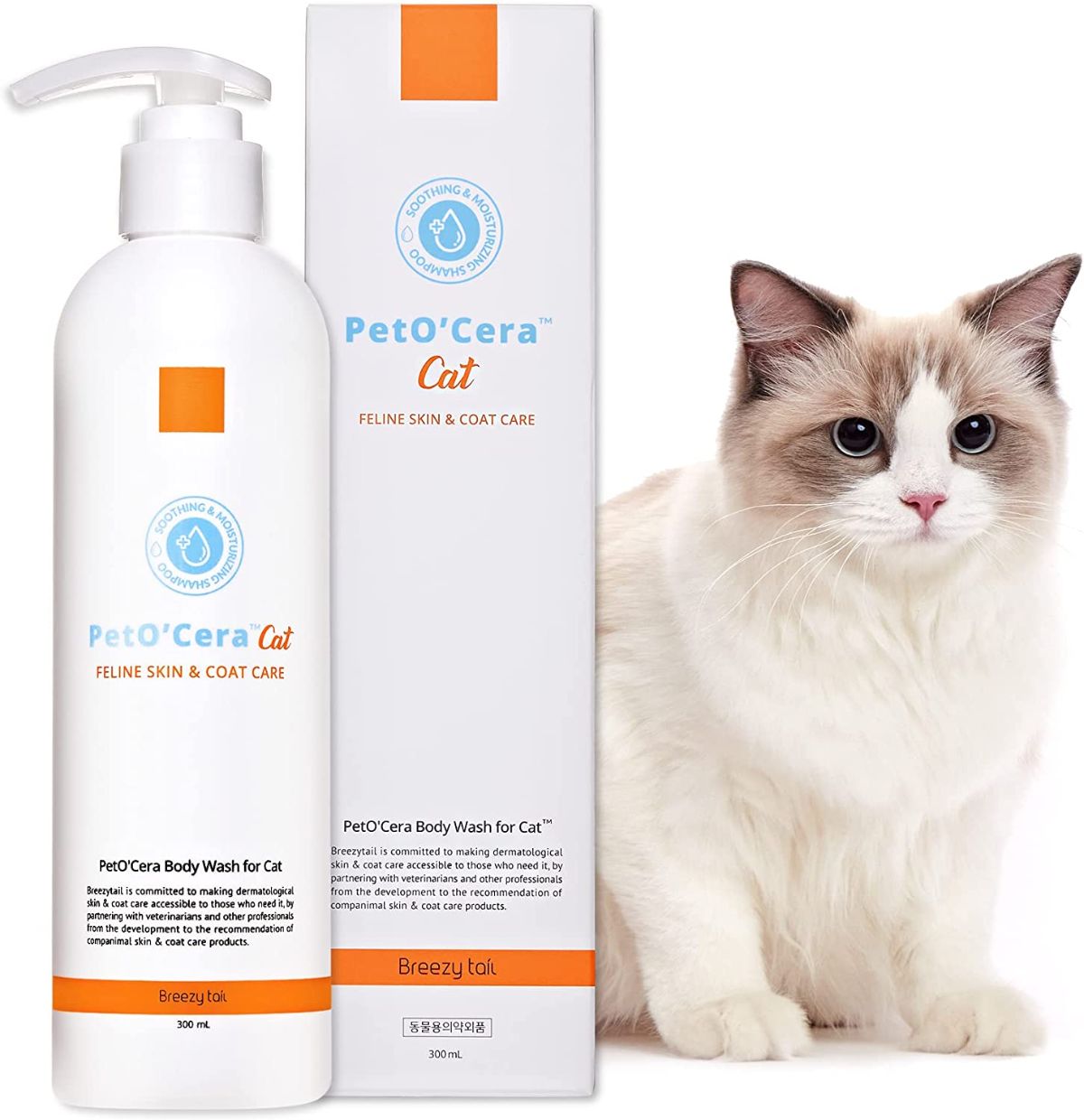 Sale
Once you spot fleas on your Maine Coon cat, you can wash your cat using PetO'Cera Cat Shampoo before combing it. The shampoo is designed to kill fleas that harm your cat.
Be mindful that the shampoo does not reach your pet's ears and eyes. Unlike other flea shampoos, Breezytail PetO'Cera Cat Shampoo isn't harmful to your Maine Coon's delicate skin as it is hypoallergenic.
2. Virbac Knockout E.S. Area Treatment Spray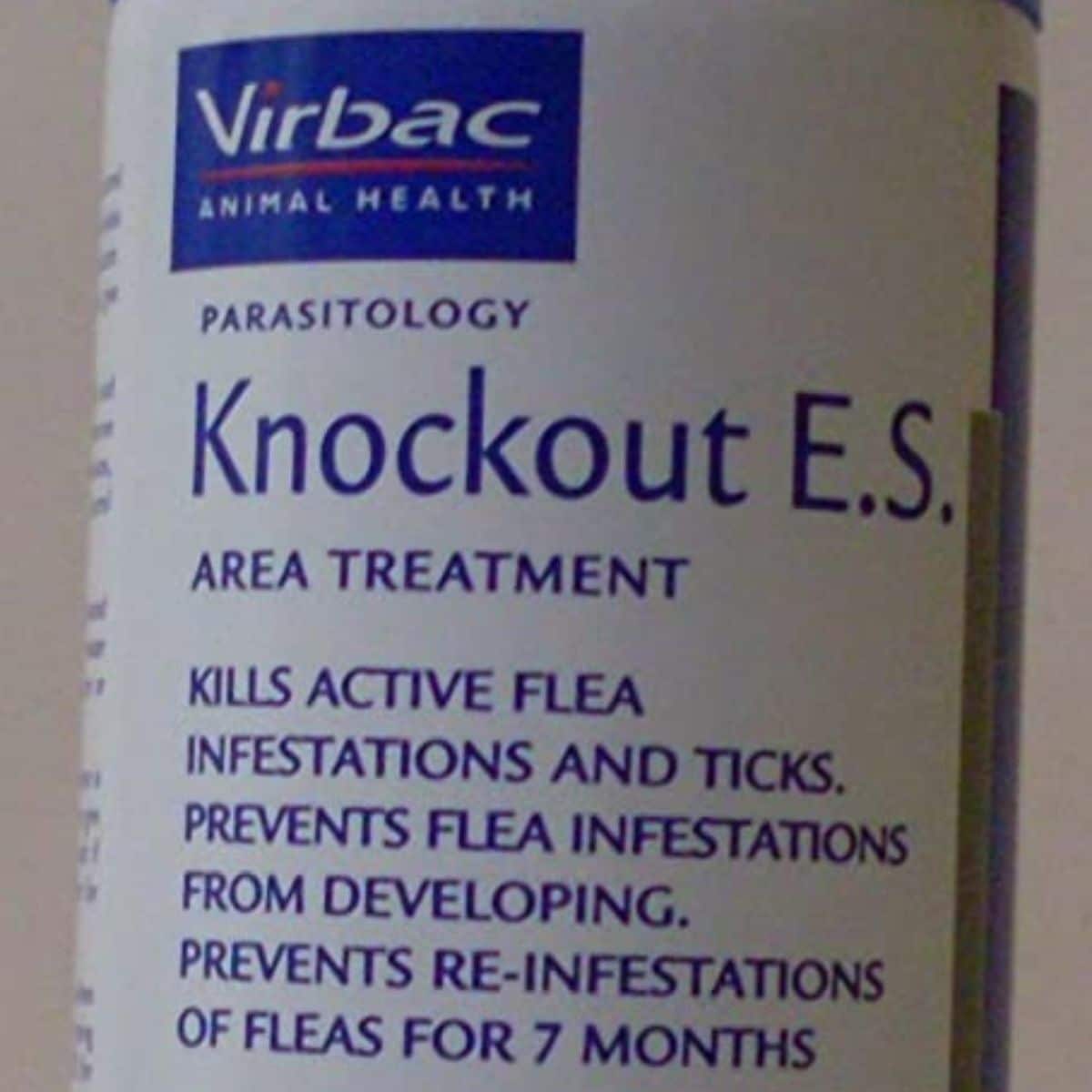 Virbac is a highly potent flea eliminator that helps in breaking the flea infestation cycle in your cat.
The aerosol kills adult fleas, larvae, and pupas. It also sterilizes eggs and prevents them from hatching. It provides up to 7 months of protection, and you can spray it anywhere fleas may have laid their eggs, particularly on your cat's fur.
3. CAPSTAR Oral Flea Treatment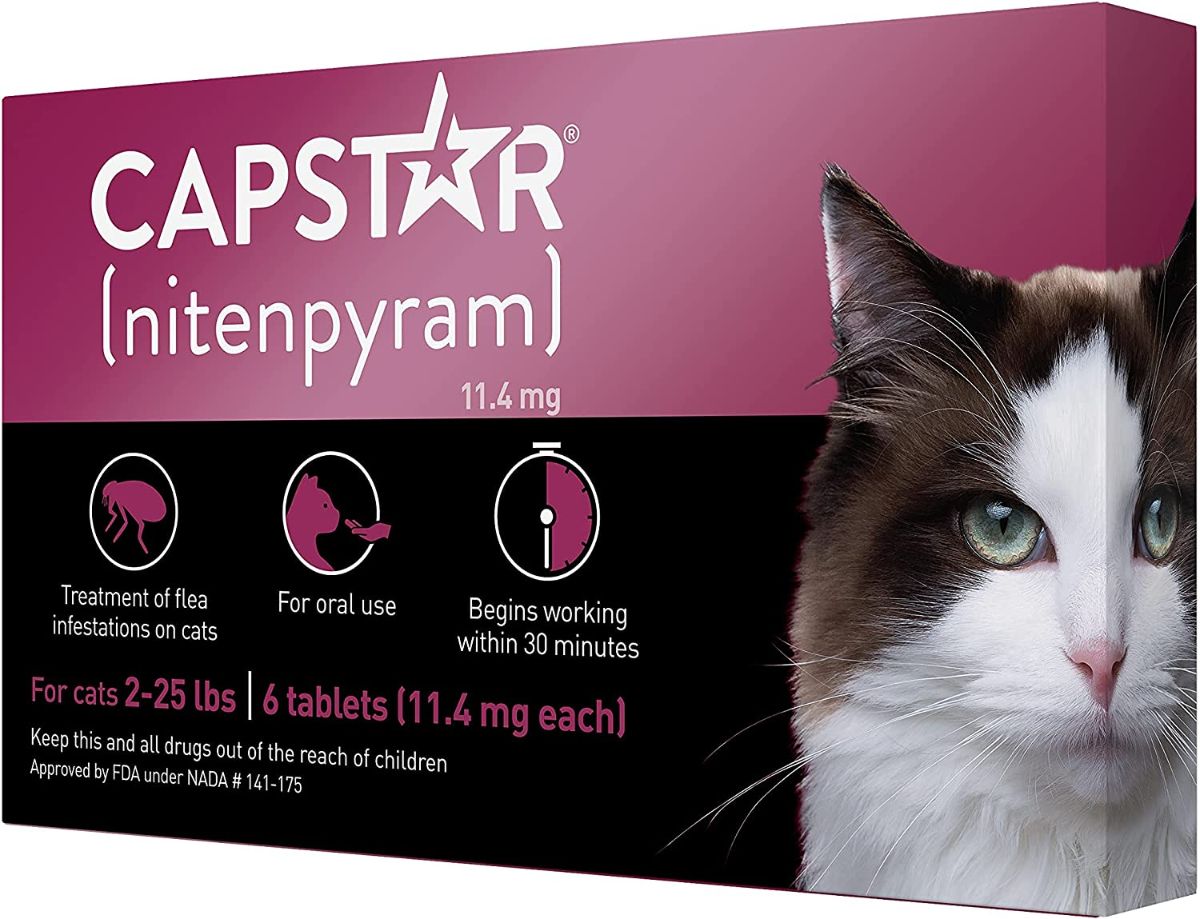 Sale
CAPSTAR Oral Flea Treatment is a tablet containing the medication nitenpyram. It is suitable for cats up to 25lbs. One tablet is believed to be effective in as little as thirty minutes, killing fleas and flea larvae quickly.
Nitenpyram is suitable for cats over four weeks of age and doesn't require a veterinarian's prescription. It is administered orally, which can be a challenge for some cat owners!
4. Frontline Spot on Flea & Tick Treatment for Cats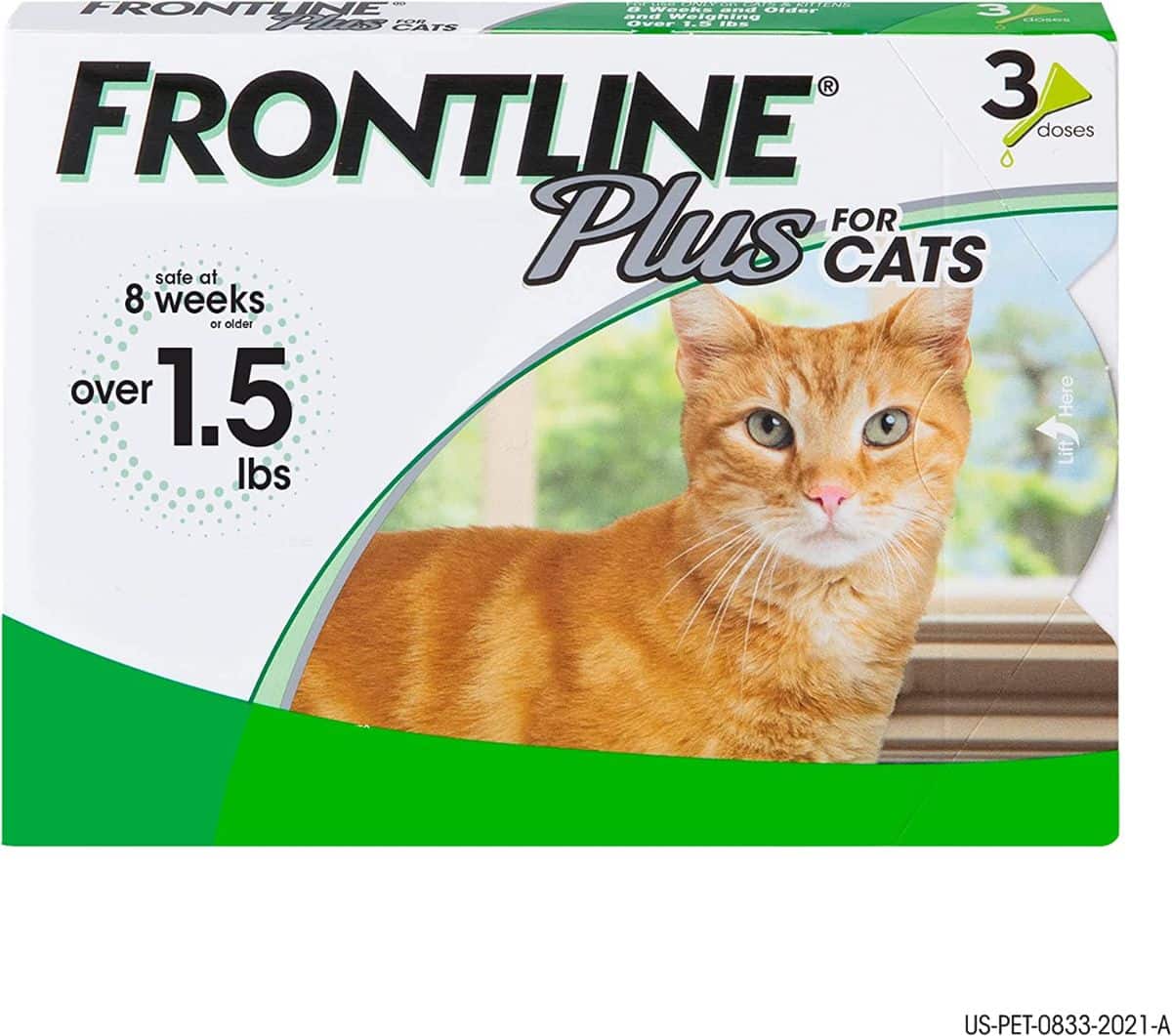 Sale
Frontline kills fleas on your Maine Coon cat in less than 24 hours. It then continues to protect it for one month. The proper application area for this treatment is higher at the base of your cat's skull. You can also apply it at the bottom of your pet's neck.
5. Hartz Cat Flea Reflective Collar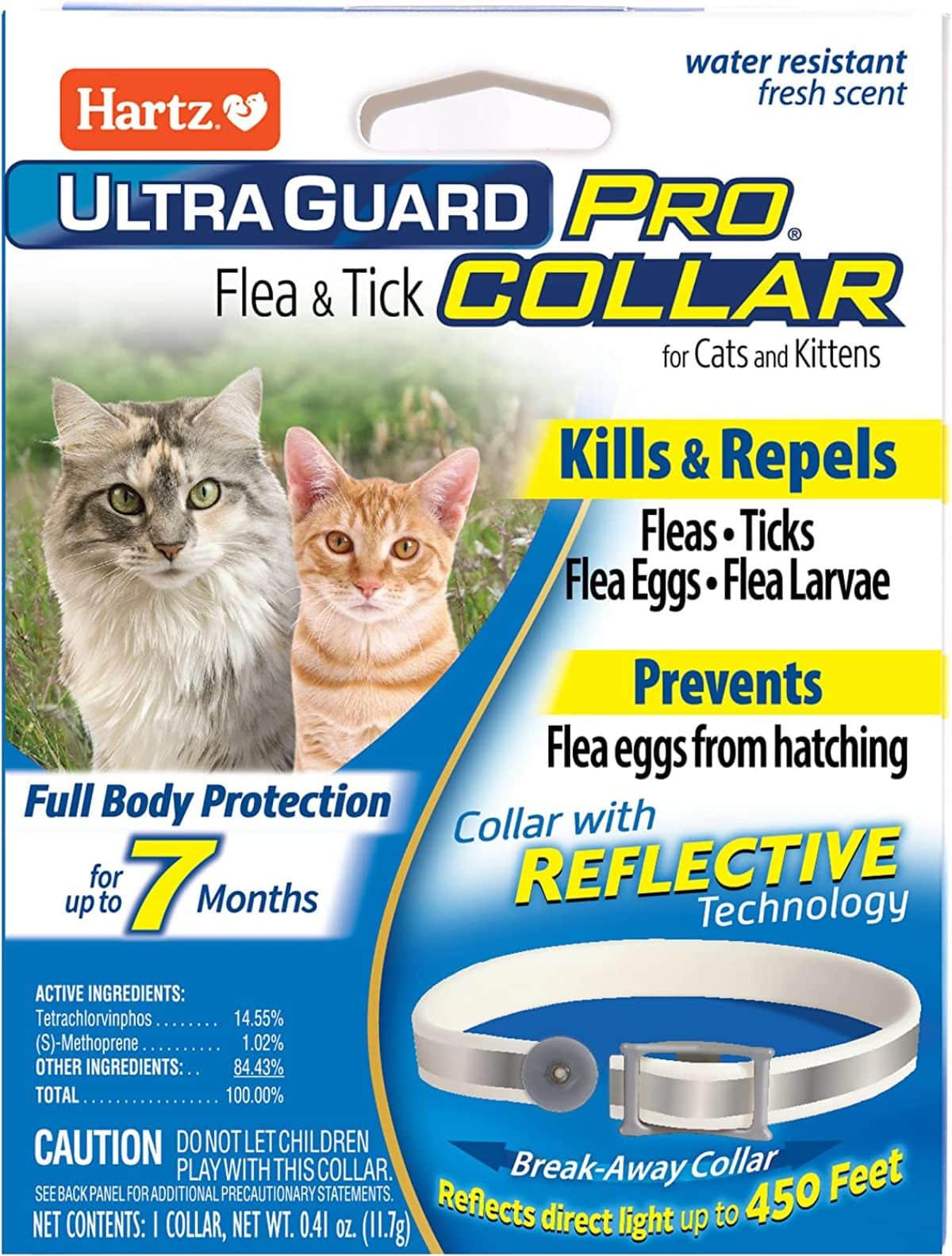 Sale
Hartz's Flea Reflective Collar gives your cat four months of protection against fleas. The product is cost-effective and requires minimal application.
Secure it around the Maine Coon's neck for utmost effectiveness. Its yellow reflective surface makes your cat more easily seeable at night.
6. Hartz UltraGuard Pro Topical Flea & Tick Prevention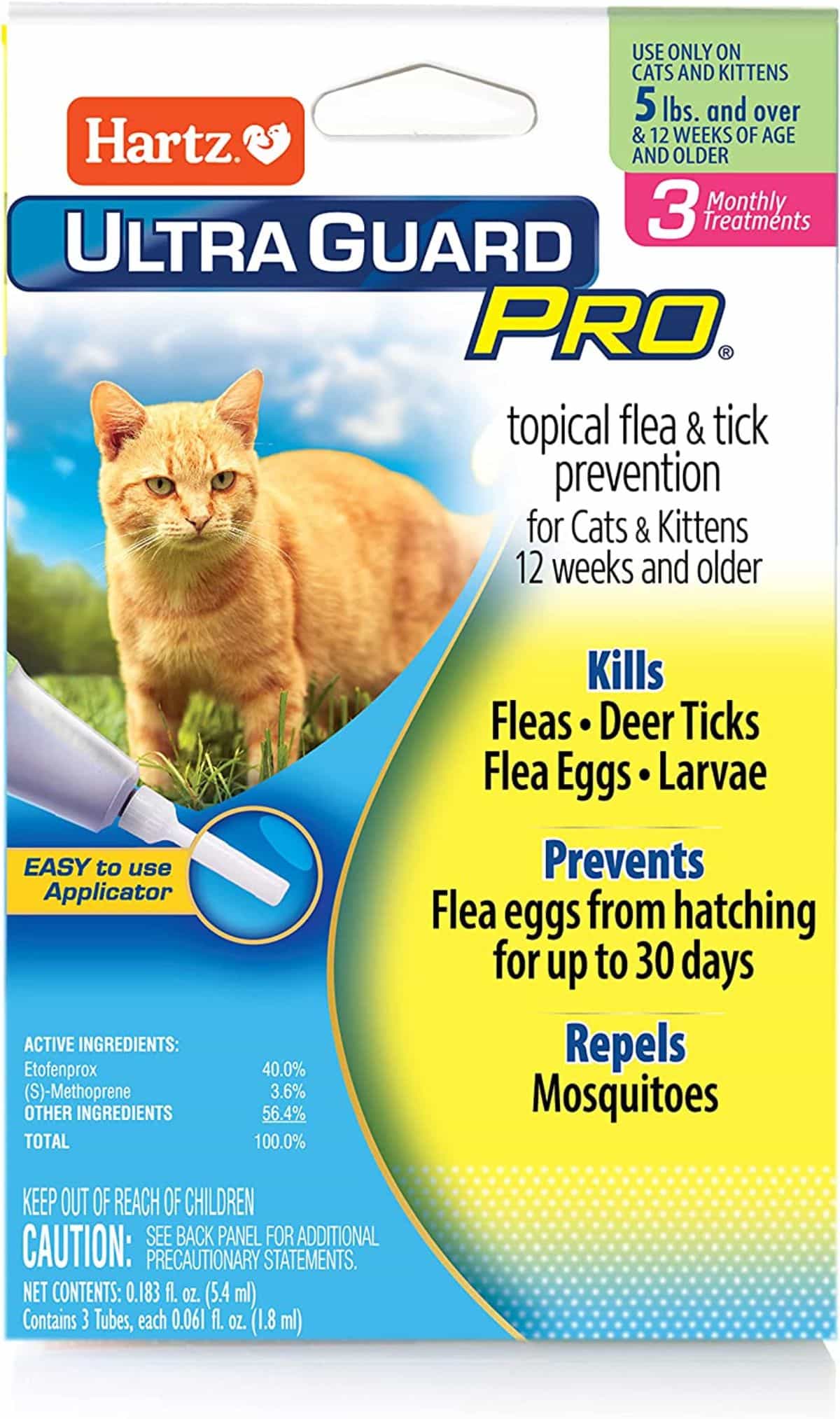 Hartz UltraGuard is among the most pocket-friendly flea control products you'll ever have. Once applied to the infested area, the product kills fleas, flea eggs, deer ticks, and flea larvae.
It's suitable for adult kittens and cats above 12 months of age. Apply this powerful medication to keep infestation in check for about 30 days.
7. Advantage II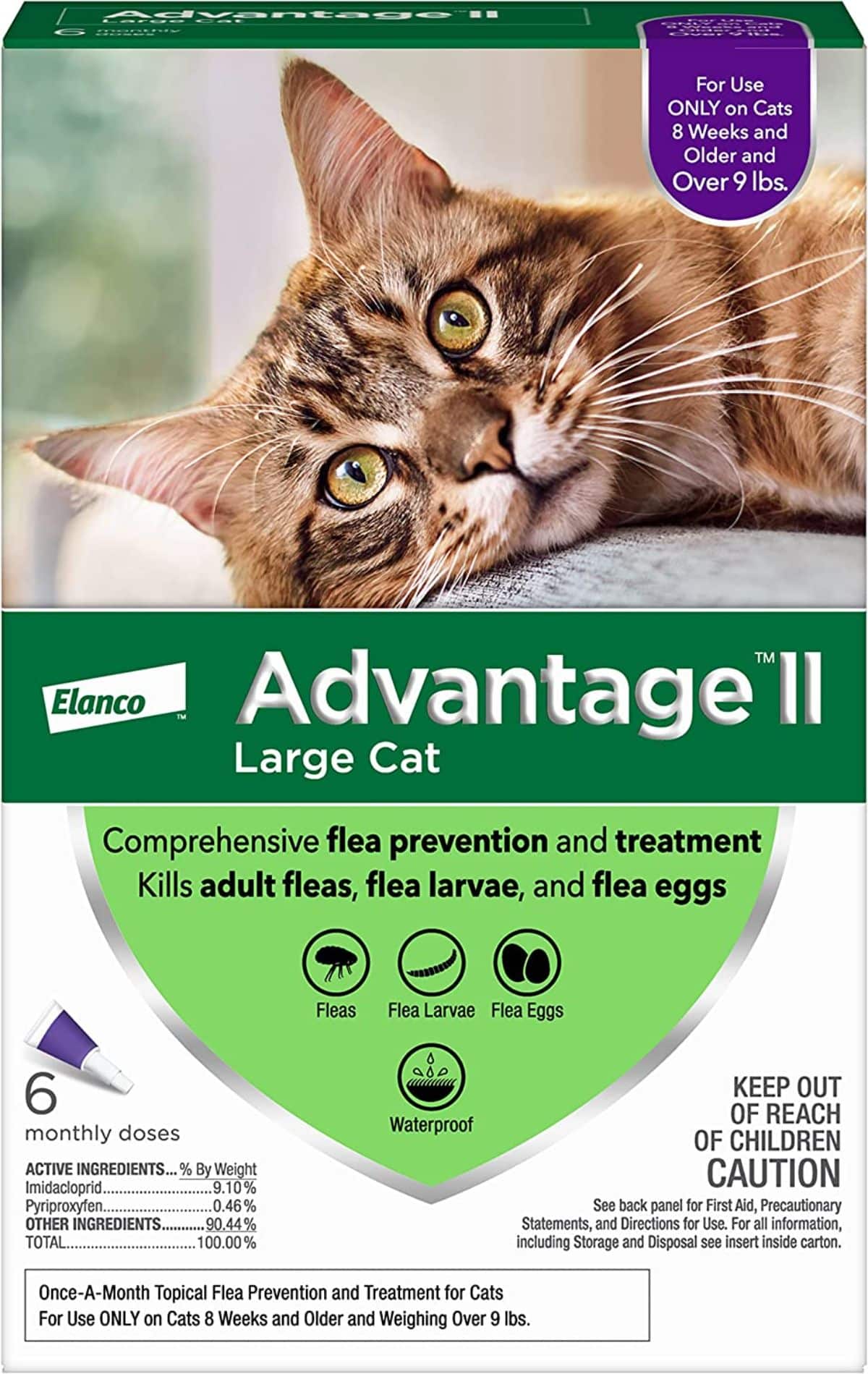 Sale
Advantage II is an easy-to-apply flea killer ideal for your Maine Coon cat. It kills these pests through contact, implying that the fleas don't have to bite your pet for them to die.
It begins to work in less than 12 hours upon application. This medication offers protection against fleas in all life stages.
How Do You Get Rid of Fleas on a Maine Coon Cat?
If you spot a flea on your cat, be sure that there are many more on it. You should try and get rid of these fleas as soon as possible. If you ignore and fail to treat the fleas, your pet is likely to end up sick.
The surest way of ridding your Maine Coon cat of fleas is by grooming regularly. Additionally, you should ensure a regular cleaning of the inside and outside of your house, coupled with proper medication for your cat.
Ridding your Maine Coon cat of fleas involves the following actions:
Disinfect all washable floors. Don't forget to focus on the areas where your Maine Coon loves hiding.
Use a steam cleaner to kill the fleas. You can use steam cleaning on all curtains, carpets, and upholstery.
Thoroughly clean your Maine Coon cat's blankets and beds, and keep the soft furnishings and carpets in your home clean. These are the areas where fleas, larvae, and eggs prefer to lurk.
Apply an age-appropriate treatment on your pet to prevent further infestation.
Eliminate the fleas, eggs, and larvae from your kitten or cat.
If your Maine Coon cat has a bad flea infestation, it would be appropriate to clean your home thoroughly. Otherwise, the lurking fleas will sooner hop back to your pet, and any egg they'll have laid will also hatch, causing a worse infestation.
Are Maine Coons Allergic to Fleas?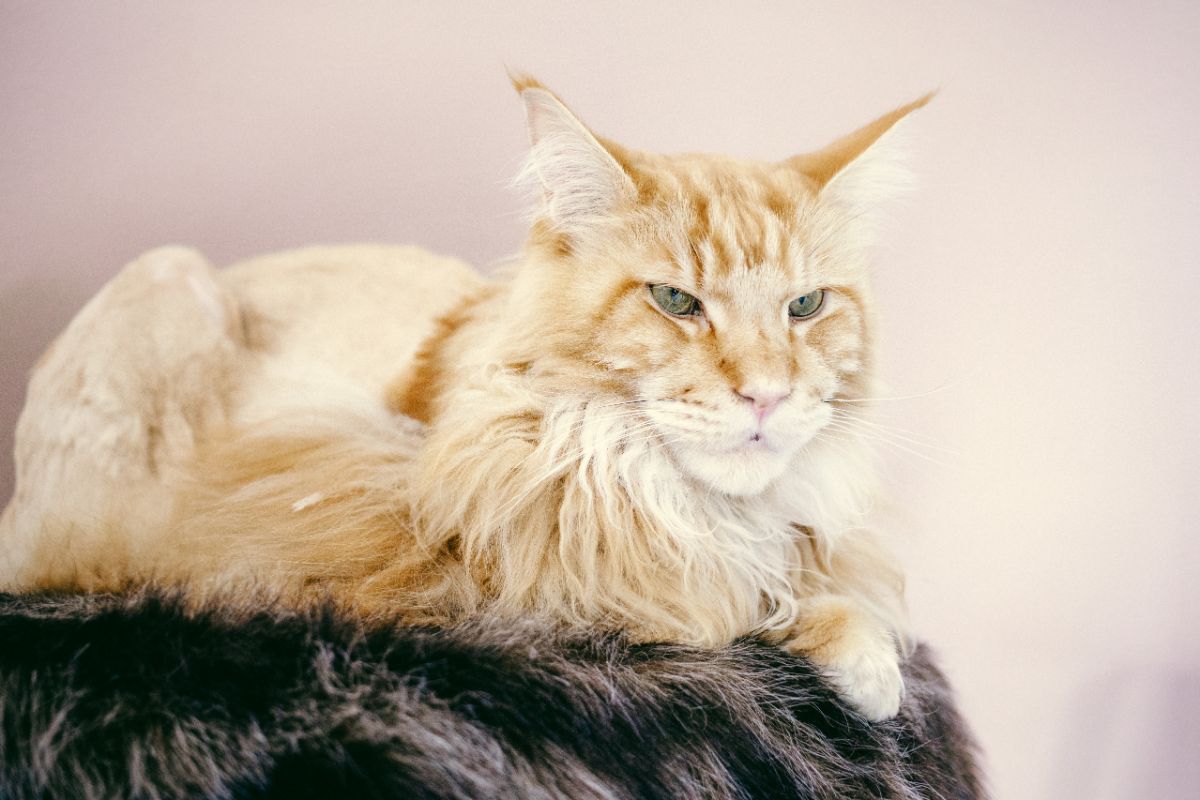 All cats, including the Maine Coons, are hypersensitive and allergic to flea bites. There exist different antigens in the flea's saliva, and each antigen can trigger an allergic reaction in your Maine Coon cat.
The flea saliva causes flea allergy in cats. When the fleas bite your cat, they inject saliva into its skin. The flea allergy dermatitis then propels an aggressive scratching on the cat. Despite considerable advances in flea control methods, allergies remain a significant problem.
Several symptoms show that your cat is suffering from a flea allergy. These include:
Lesions
Bald areas
Irritability
Depression
Secondary infection
Scratching
Pruritus
Final Thoughts
Fleas are never friendly to your pets and never back down once they infest your living space. As a pet owner, you must do everything within reach to eliminate these dreadful parasites and ensure your Maine Coon cat is safe and healthy.
While we've done our best to provide you with the best list of flea cat flea treatments, you should also consult your vet to find out which of the seven remedies above is best suited for your pet and home.