Cats can be some of the cleanest, most meticulous pets when it comes to emptying their food bowl, but they can also be some of the messiest eaters. Pawing, munching, and skirting their food around, it's possible that after meal time, half their food is on the floor.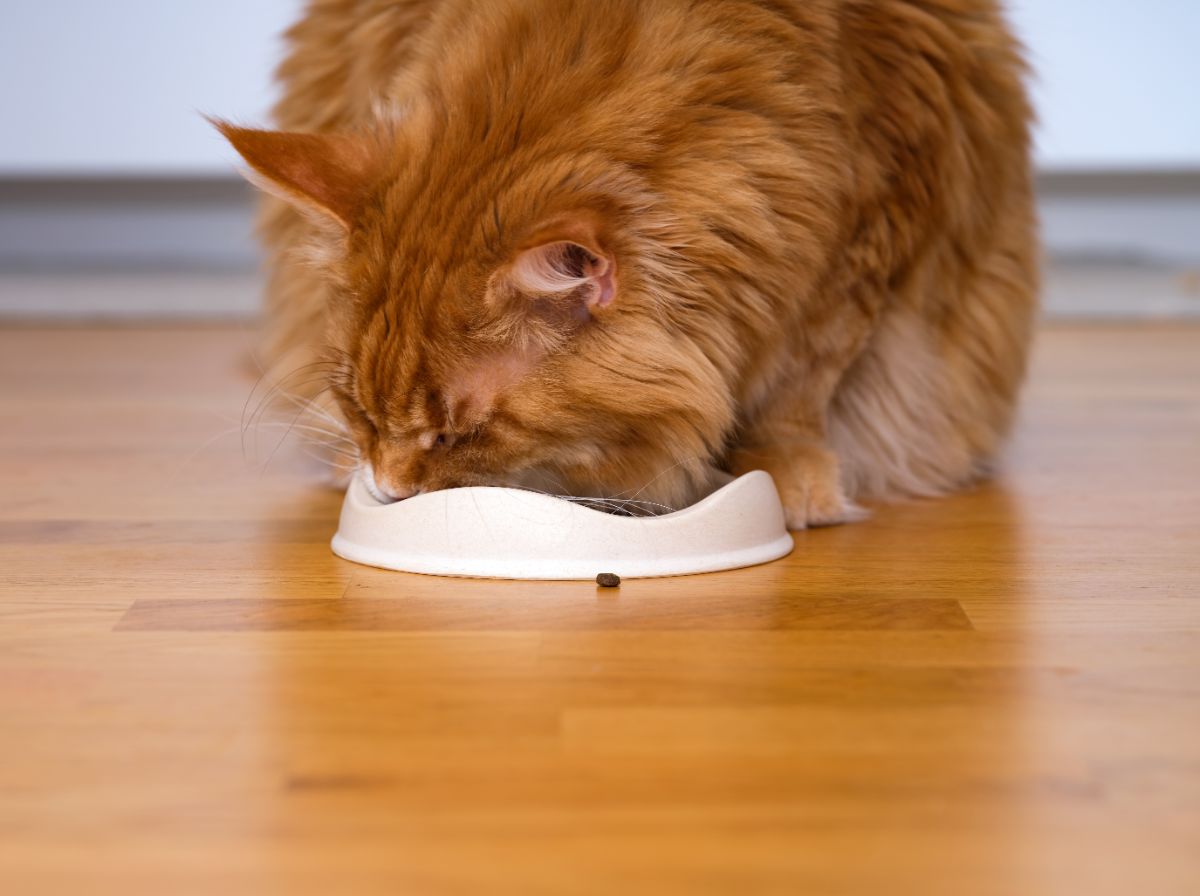 There are plenty of food bowls designed for messy cats that make our lives easier, but how do we tell which ones are the best for our cat as well? It depends on the kind of eater your cat is and what it is that makes them messy. The type of food your cat likes to eat, whether it is dry or wet, also plays a factor in their ability to eat neatly.
It's much easier to find a replacement bowl than it is to rework your cat's diet. Here are the top seven cat feeders for messy, different cats that have their eating tendencies set in stone.
Best Overall: Messy Cats Silicone Feeder
Best Cat Bowl For Wet Food: Super Design Slanted Bowl
Best Ceramic Cat Bowl: BiteKing Ceramic Cat Bowl
Best Cat Bowl For Fast Eaters: Lorde Slow Feeder
Best Anti-Vomiting Cat Food Bowl: Tilted Elevated Cat Bowl
Best Food and Water Bowl: L.D. Cat Food Bowls
Best Slow and Anxiety Reducing Bowl: Lickimat Slomo
Jump to:
Best Cat Bowls for Wet Food
There are plenty of cat bowls and feeders that are designed to make our lives easier. The issue is that if your cat is a messy eater, it may be more than just them being messy.
Finding a cat bowl to help clean-ups is good for us, but finding ones that help improve your cat's eating habits and level of comfort is even more crucial.
Here are the seven best cat feeders and bowls for your messy feline.
If your cat is just plain messy with its food bowl, the Messy Cats Silicone Feeder is the best overall option for you. The silicone bottom prevents the bowl from slipping along hardwood. Whether your cat paws at the bowl or slides when they eat, this one isn't going anywhere.
It also provides a boundary that if your cat's food does fall out of the bowl, the silicone will catch it and make clean-up easy and stress-free.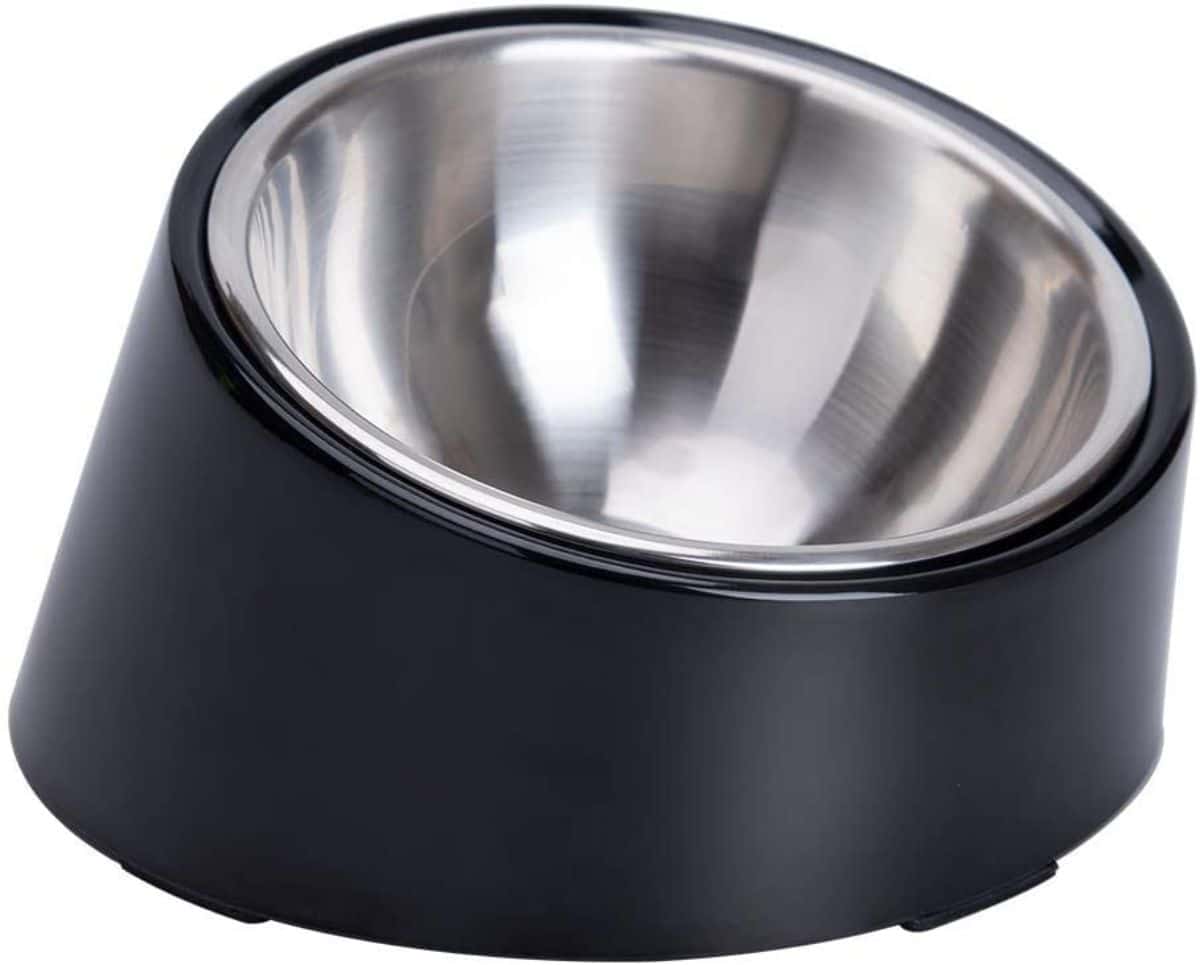 The Super Design Slanted Bowl is not only perfect for wet food but dry food and messy cats. The slanted design keeps all food inside the bowl and helps your cat's neck from straining or hurting from bending too far.
The wet food sticks to the material of the bowl, aiding your cat in getting all its food, and the raised slant keeps the food inside.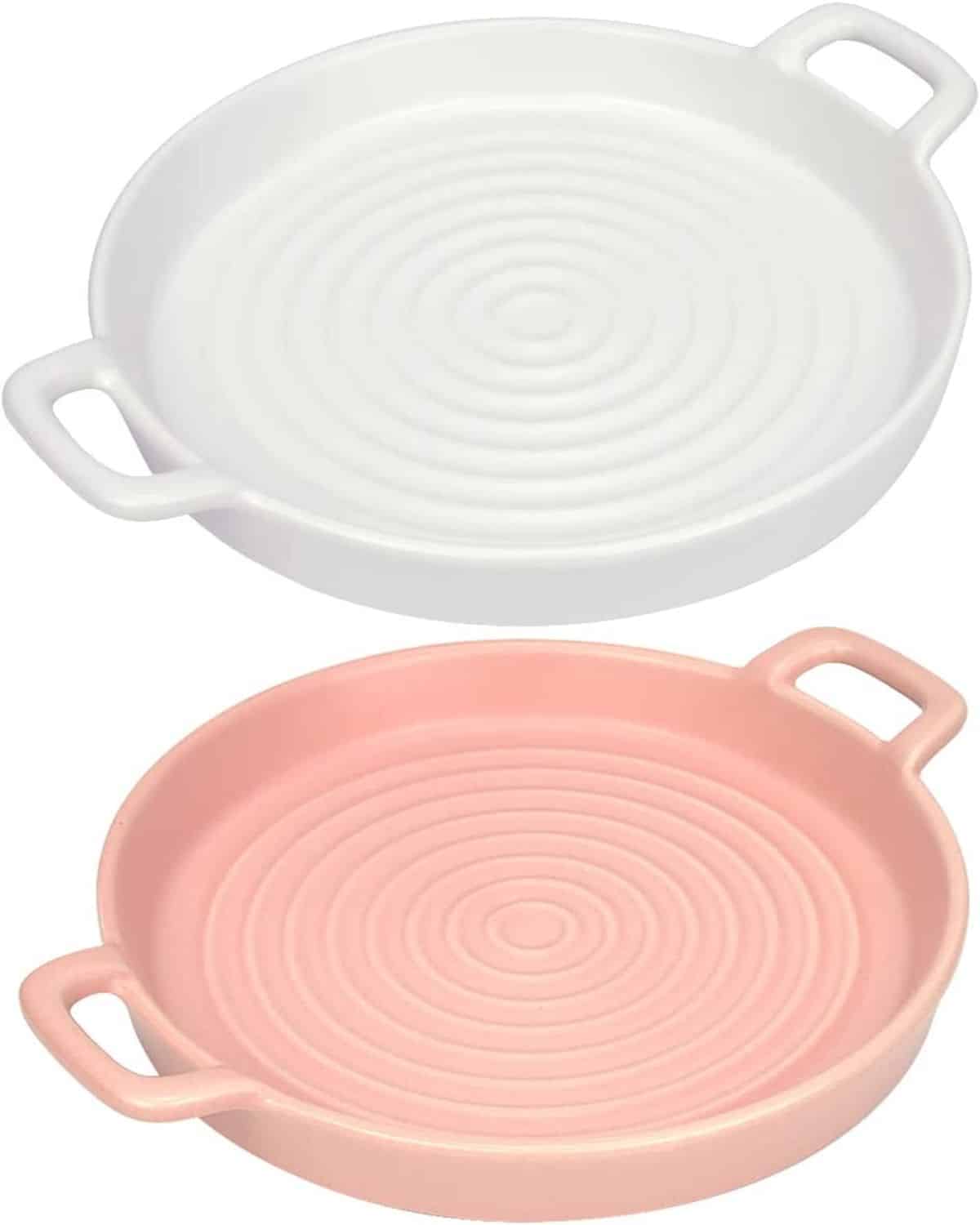 Sale
The BiteKing Ceramic Cat Bowl is wide and flat. Its width not only keeps their food in the bowl but prevents their whiskers from rubbing against anything, which can be an issue for cats.
Whisker fatigue can bring stress to your cat, which can also explain their messy eating habits. Their whiskers rubbing against other bowls can be uncomfortable, which could be why they eat fast or paw at their food bowl.

This is the best ceramic bowl for messy eaters, but it's also a healthy alternative to a regular cat food bowl.
4. Best Cat Bowl For Fast Eaters: YHY Slow Feeder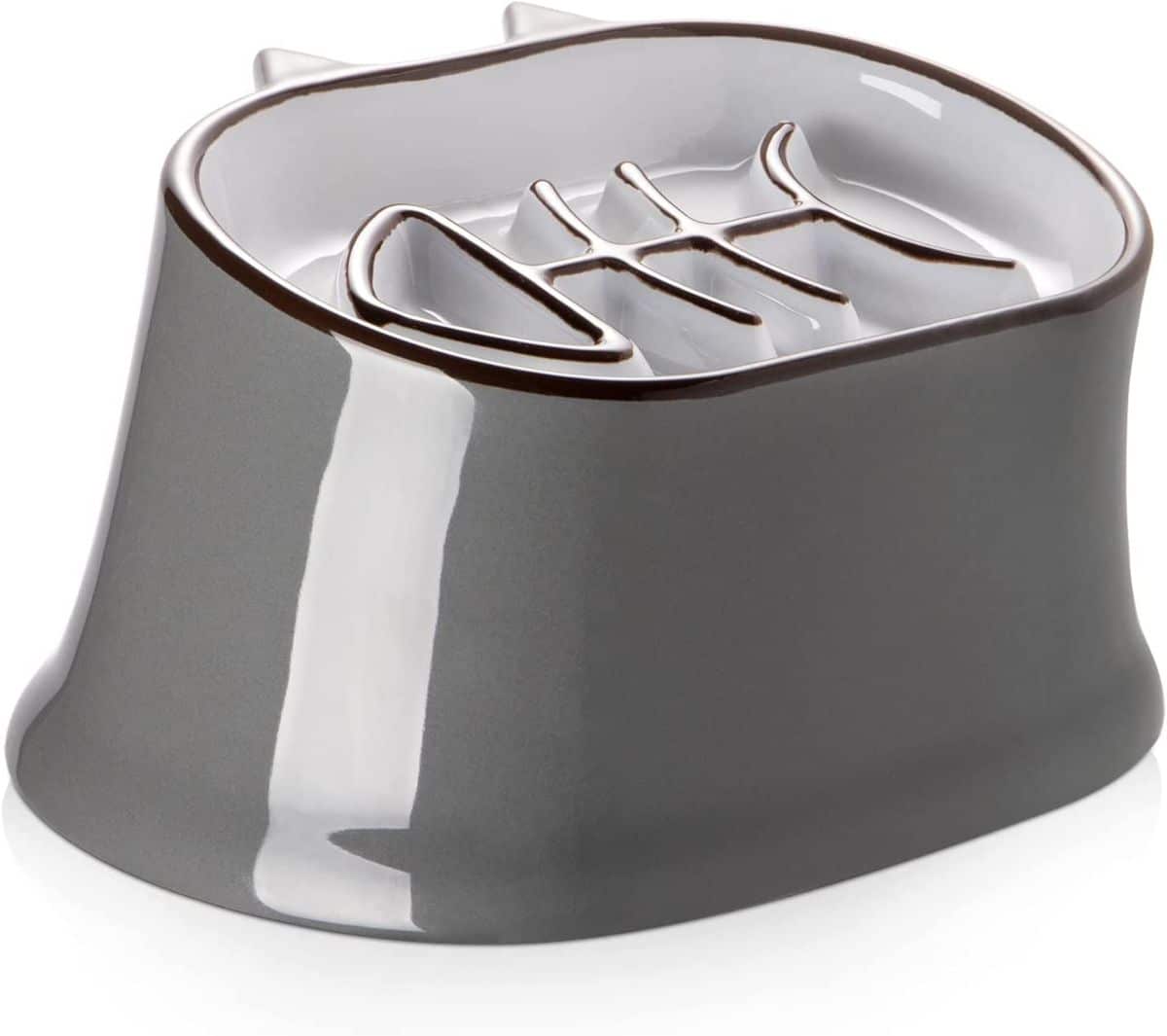 Sale
If your cat is a messy eater because they eat way too quickly, then the ​​YHY Slow Feeder is the best option for you.
When cats eat fast, they can get uneaten food everywhere and leave a surprise when their stomach can't handle all the food they've eaten at their quick pace. This bowl has ridges inside of it that keep your cat from inhaling its food.
If anything, this bowl is a toy for your cat to play with. It doesn't just promote healthy eating, but it can become enjoyable for your cat.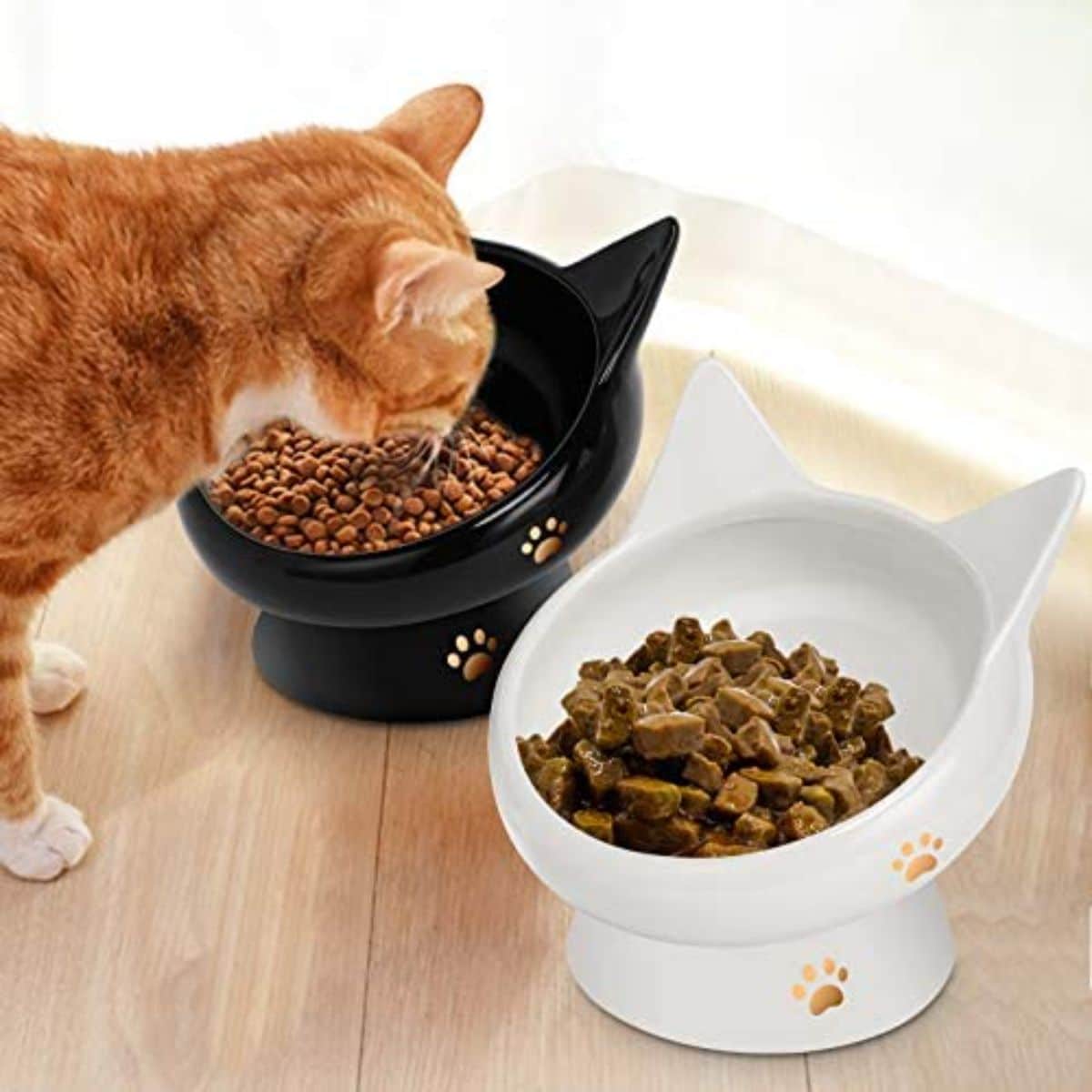 While similar to the other elevated and tilted food bowls, the Tilted Elevated Cat Bowl from PETNF Store is the best for anti-vomiting because of the angle it provides your cat. Regular bowls have your cat's head going below its stomach and making vomiting that much easier.
The angle and height of this bowl prevent your cat's head from tilting and keep food suspended inside the bowl.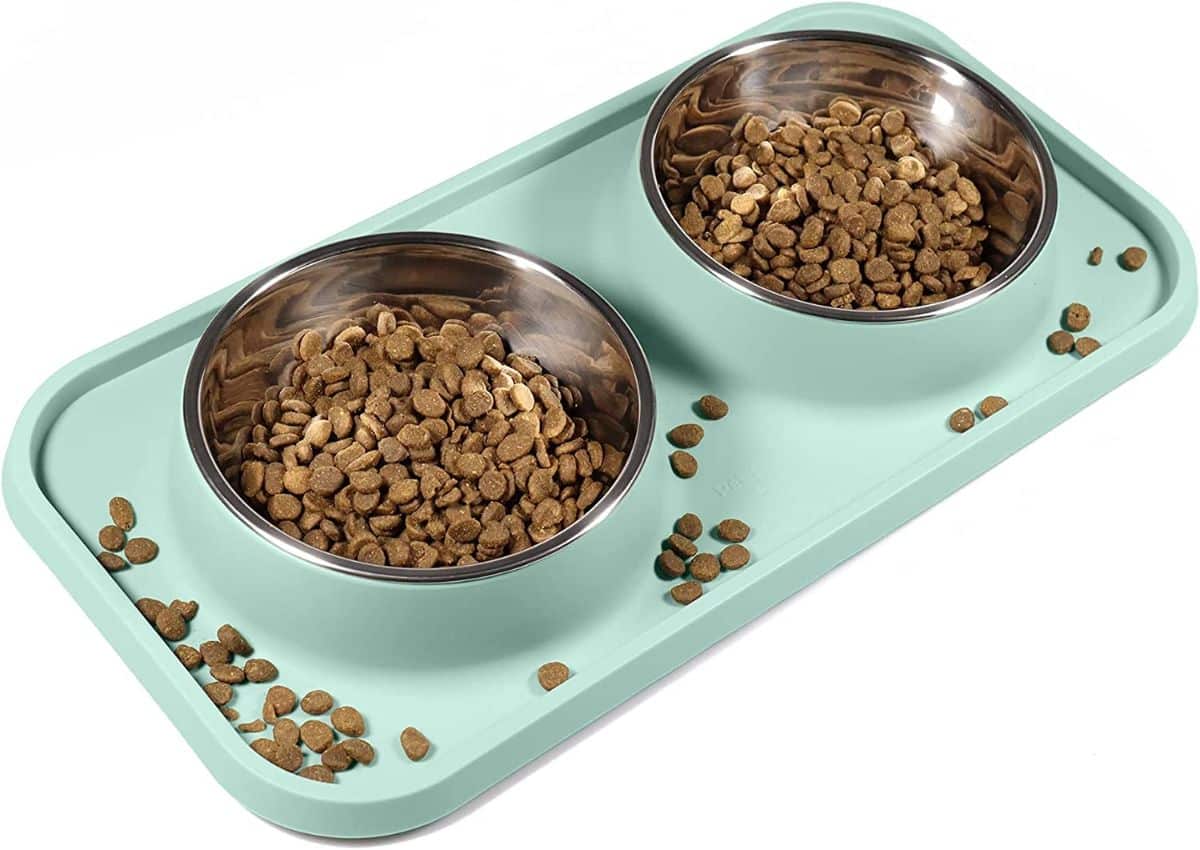 Whether your cat is just as messy with its water or you have two messy eaters, the L.D. Cat Food Bowls offer two places for food or water. It also comes with a silicone mat to catch excess food and water.
The silicone is easy to clean and comes with non-skid mats underneath to keep it from slipping around the floor. The bowls come out of silicone, making cleaning them easy and clean-up from the silicone mat even easier.
7. Best Slow and Anxiety Reducing Bowl: Lickimat Slomo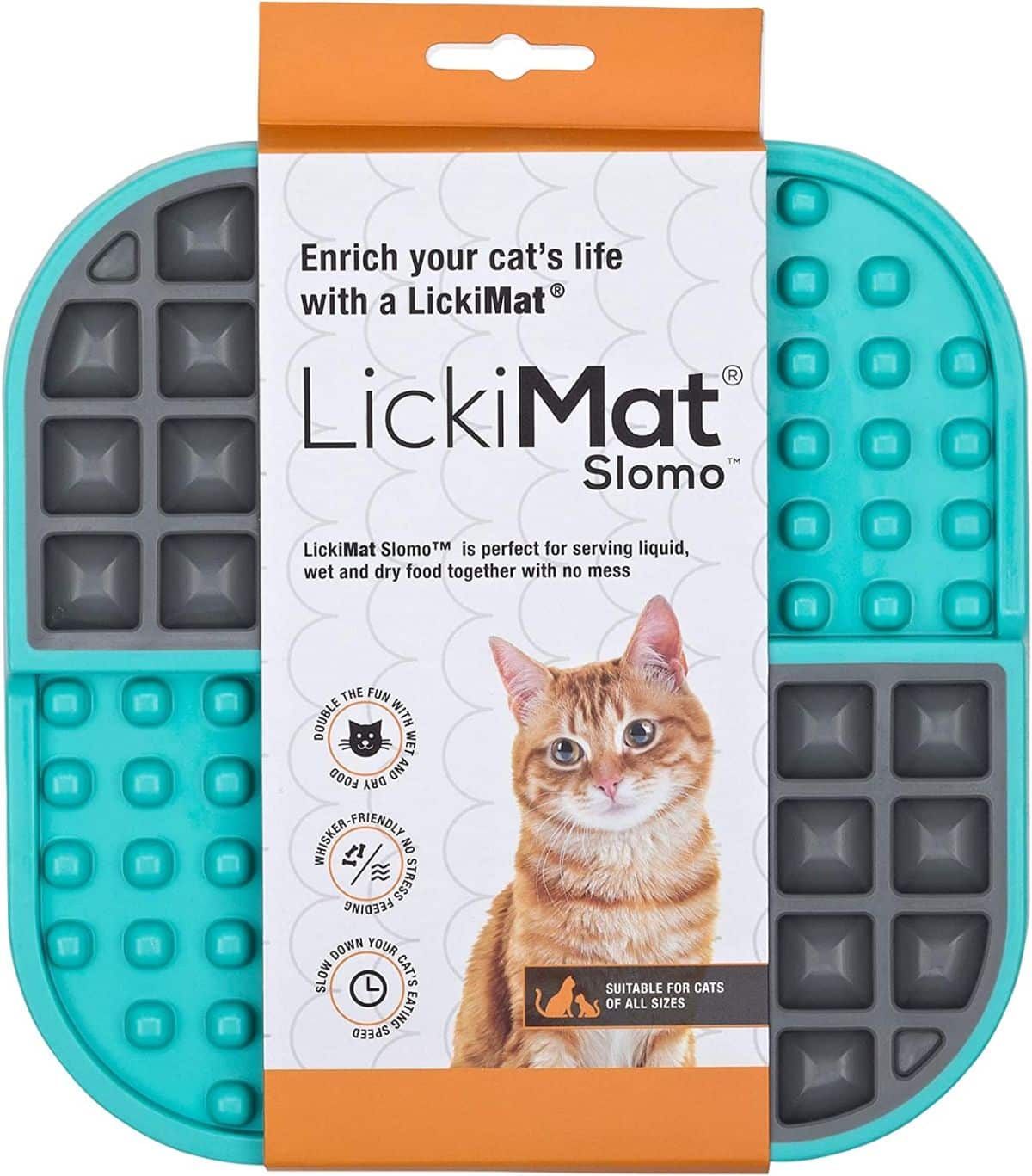 Your cat may be eating so quickly for several reasons. Whether it's whisker fatigue, anxiety, or stress, elevating their food bowl isn't going to help. The Lickimat Slomo will help with anxiety and slow down the pace at which your cat eats because of its design.
While it's not technically a food bowl, this mat has plenty of room for their food. Similar to the Lorde Slow Feeder, the Lickimat Slomo promotes healthy eating and reduces stress by making eating a fun time.
Conclusion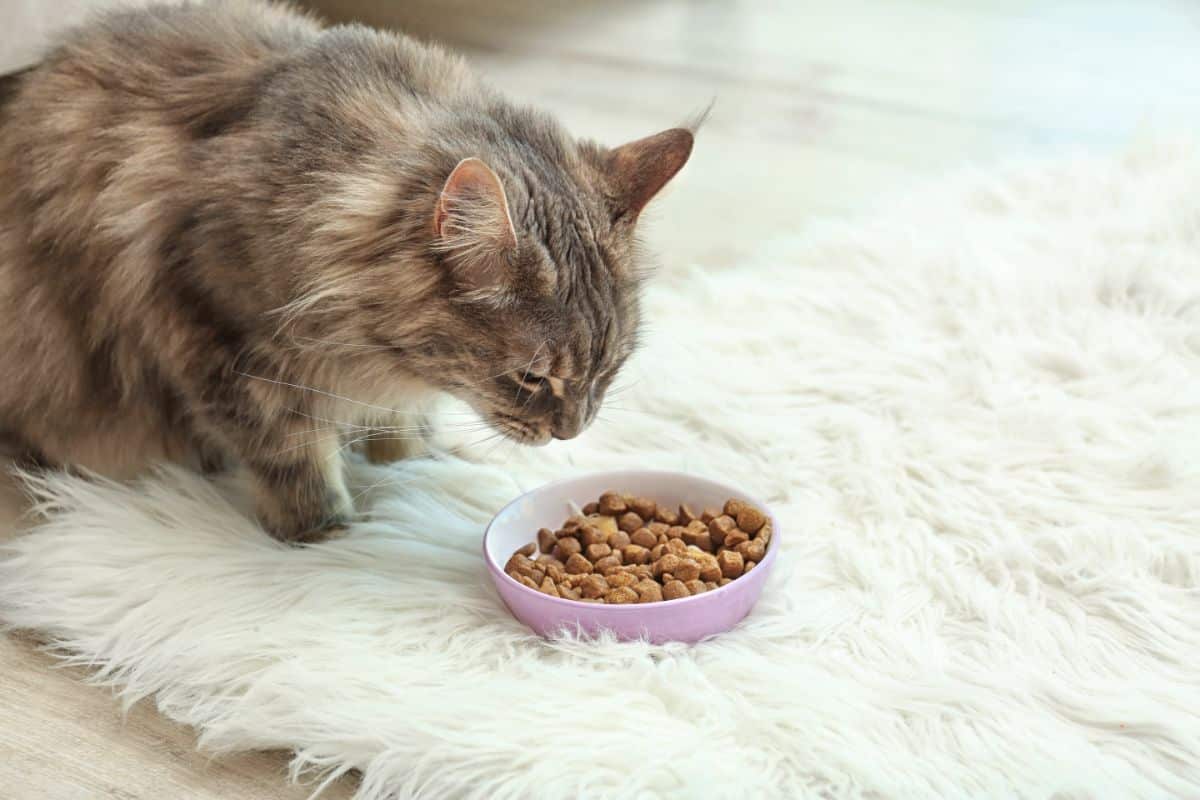 If your cat is messy when it comes to eating, there are plenty of bowl options that can help reduce the mess or end it completely. These seven cat bowls prevent vomiting, neck pain, anxiety, and other reasons your cat may be making a mess while they're eating.
Being messy isn't your cat's intention, so be sure to find a bowl that helps them as much as it helps you.