While irritable bowel disease, more often known as IBD, is common in human populations, many don't know that it may also be present in our pet cats.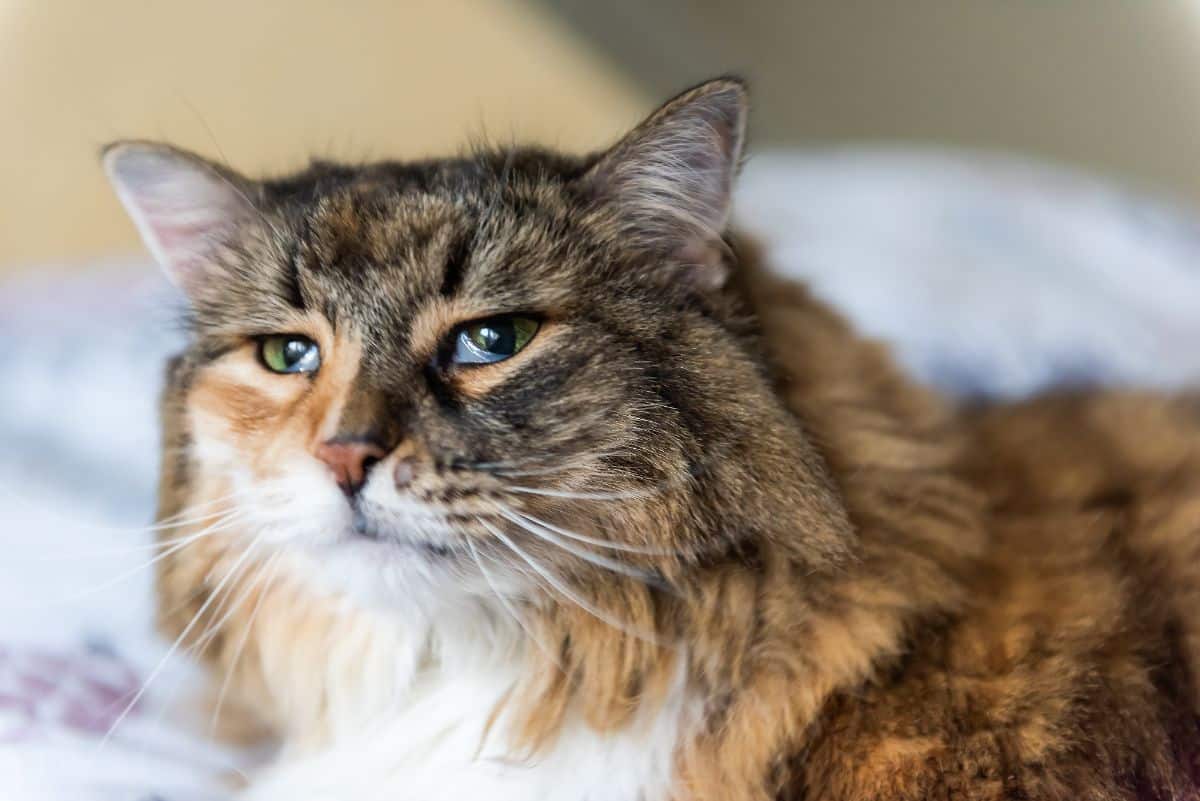 If your cat is showing symptoms such as diarrhea, bloody stools, vomiting, or loss of appetite, your vet may diagnose it with feline irritable bowel disorder.
Luckily, with the proper treatment, IBD will not shorten a cat's lifespan or severely impact its quality of life. In most cases, treatment starts with finding the right food.
This article is designed to help you get your cat on a diet that will be gentle on its digestive tract and reduce symptoms of IBD.
We will start by defining the most important elements to look for. Then, you can read a short section outlining what to look for in cat food when you're feeding a feline with IBD. Finally, we'll answer some of the most frequently asked questions about cats with IBD.
Keep reading until the end of the article to learn our top seven recommendations for the best foods for cats with IBD!
Jump to:
Food For Cats With IBD: What To Look for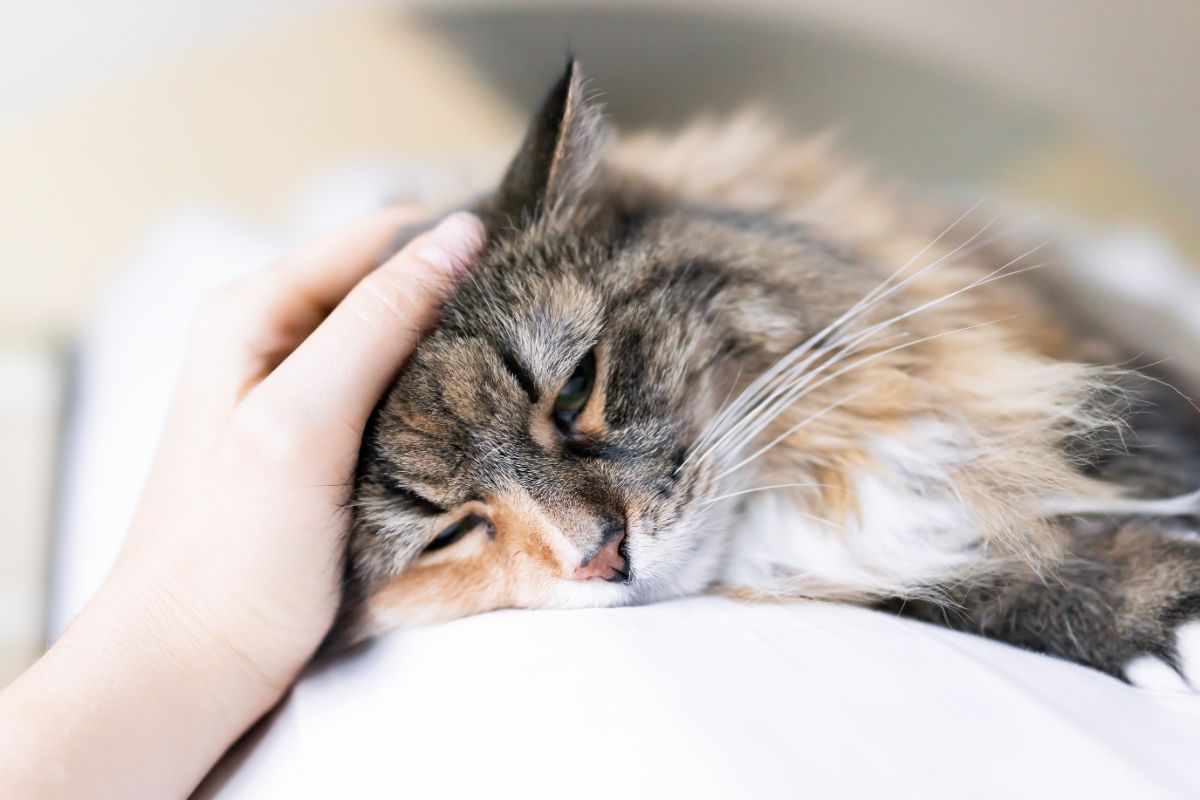 Cats are obligate carnivores, which means that eating meat solely meets all of their nutritional needs. Many cats can tolerate other foods like fruits, vegetables, and grains, but they get no benefit from eating them.
For cats with IBD, these additional food sources are more likely to cause inflammation in the digestive tract and lead to an upset stomach.
Cats with IBD should eat a diet consisting entirely of animal protein and fat. They do not need carbohydrates for energy in the same way that humans do. They also should not consume plant-based protein to meet their nutritional needs.
These cats' diets should be as minimally processed as possible. Many cats with IBS can thrive on a completely raw diet; however, this is not practical for every owner's or household's lifestyle.
Thus, if you cannot manage to feed your sensitive cat a raw diet, you should look for prepackaged food with very few ingredients.
Do not purchase food with artificial colors, flavors, or preservatives, as these can irritate your cat's stomach. Generally speaking, the shorter the label's ingredient list, the better.
We recommend wet food or rehydrated food with a high moisture content to ensure that your pet is not suffering from dehydration.
7 Best Foods For Cats With IBD: Our Top Picks
You can find many excellent cat foods on the market that may work for animals that have irritable bowel disorders.
Commercially available foods use low-quality ingredients and contain many fillers that can make these digestive issues worse. For your pet's health, you must be able to tell the difference between quality and filler-filled foods.
We've compiled a grouping of the seven best foods to feed cats with IBD. Our list is based on extensive research and testing, but your results may vary based on your individual cat's specific needs.
Always remember to consult your veterinarian for treatment advice before drastically altering your cat's diet.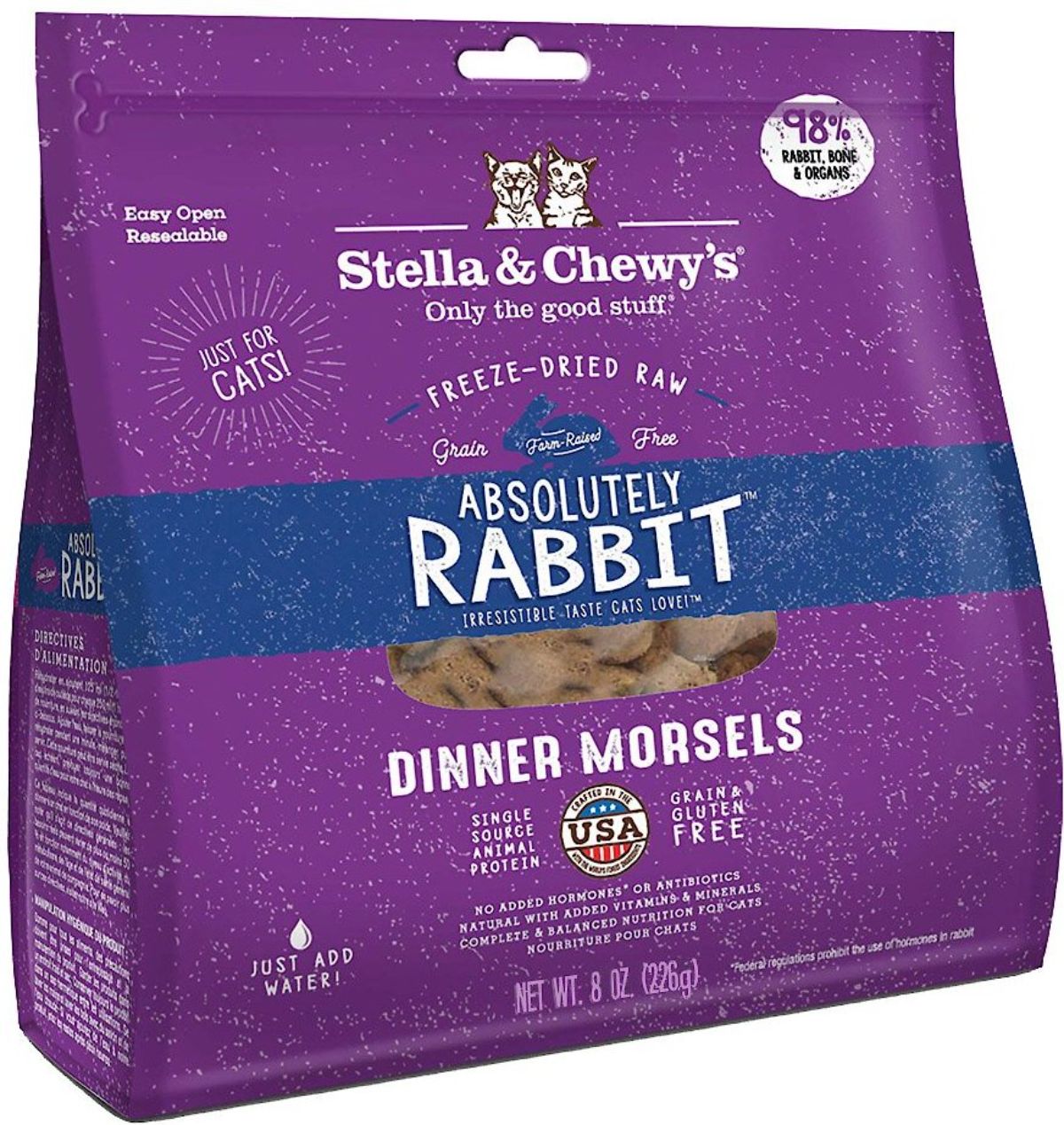 This freeze-dried food from Stella & Chewy is an excellent way to feed your cat a healthy and digestible raw diet without the hassle of handling raw meat and organs.
It contains 98% rabbit with an ingredient list that is entirely grain-free. One thing to note about this food is that since it comes in the form of dehydrated pellets, you will need to rehydrate it in water before serving it to your cat.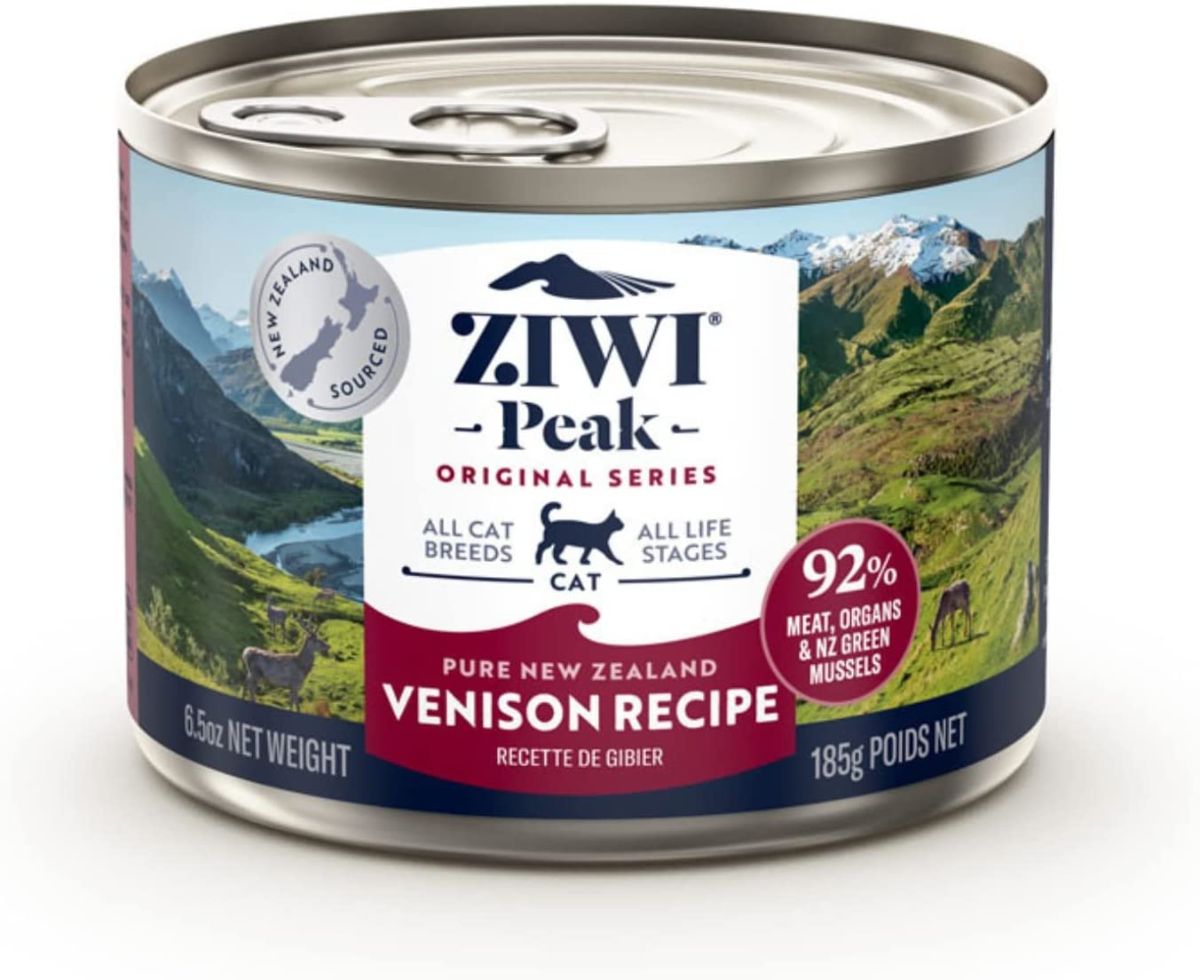 Ziwi Peak Venison Recipe Canned Cat Food is another grain-free food that has protein derived from New Zealand free-range venison. It is an ideal option for cats that have sensitivities to other, more common protein sources.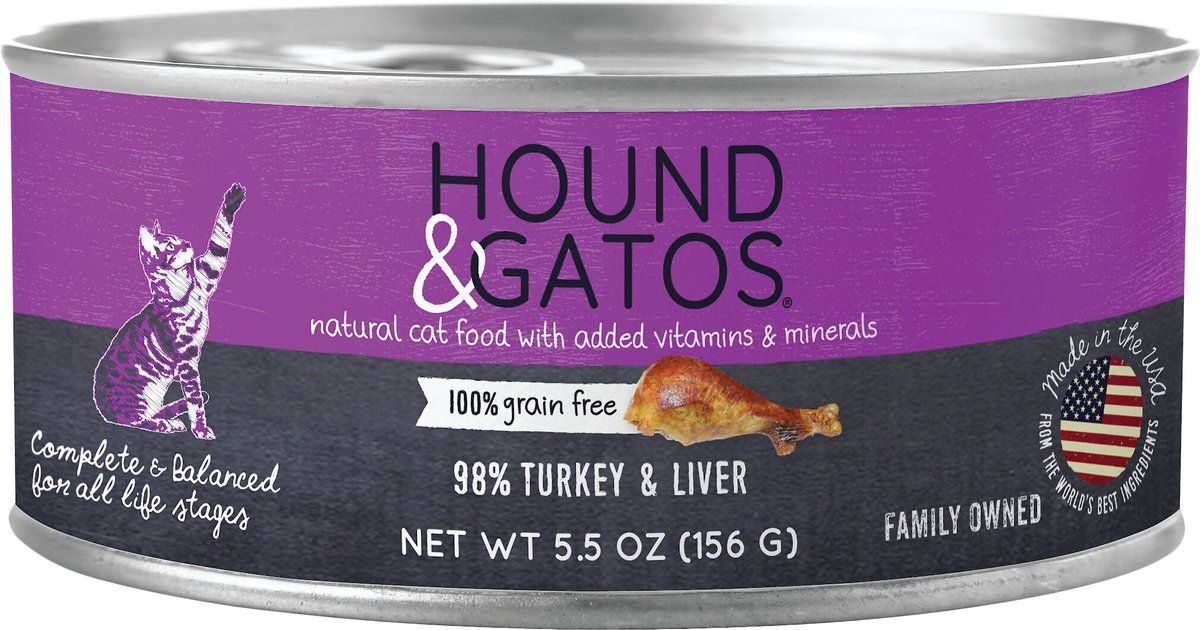 One of this recipe's significant advantages is its single-protein formula. It contains almost entirely turkey meat and liver and is completely free from gluten, plant, or grain protein.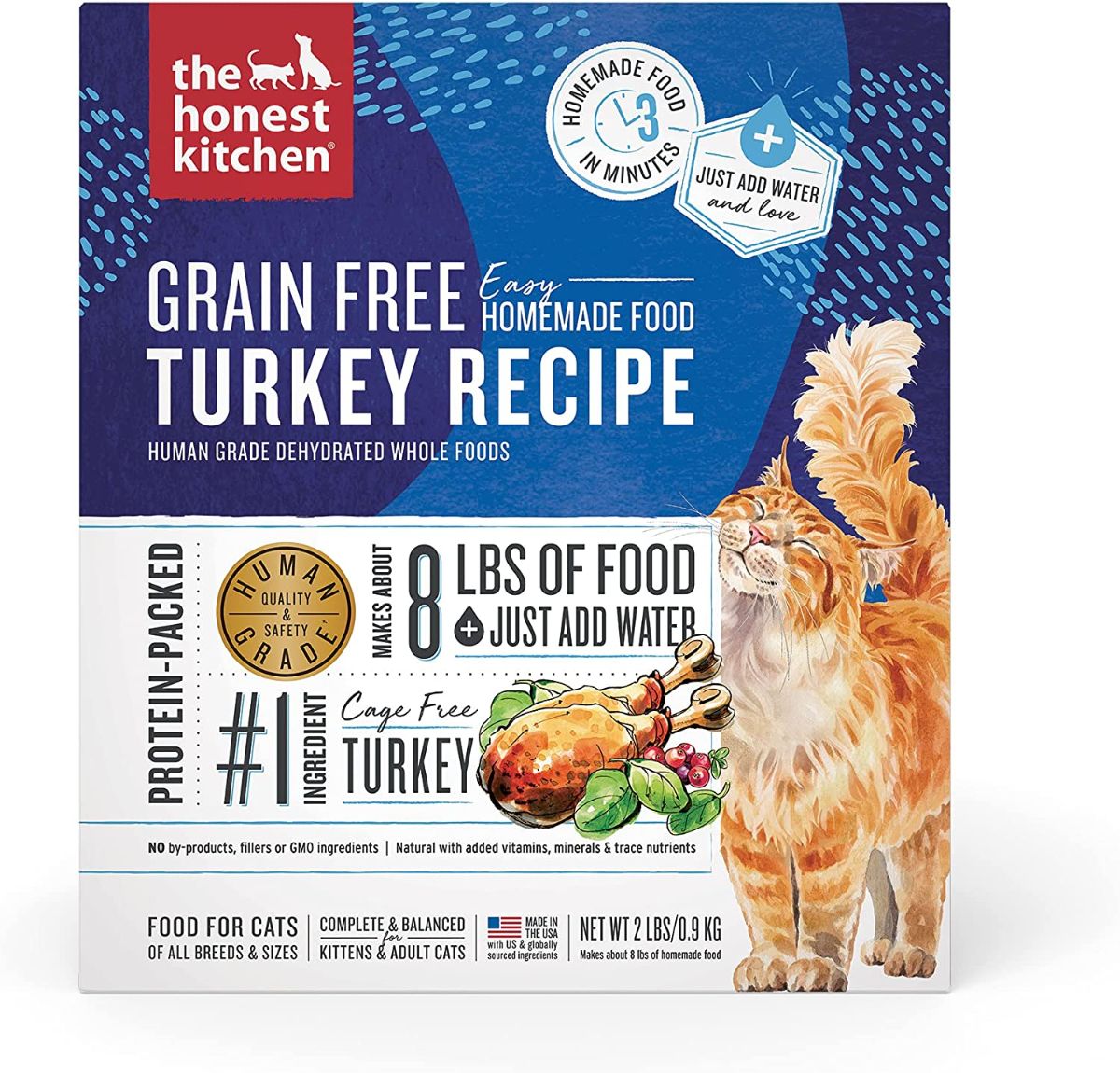 One of the advantages of this food is that you rehydrate it yourself, allowing you to control the moisture content of each of your cats' meals. The best part is that all of the ingredients are human-grade.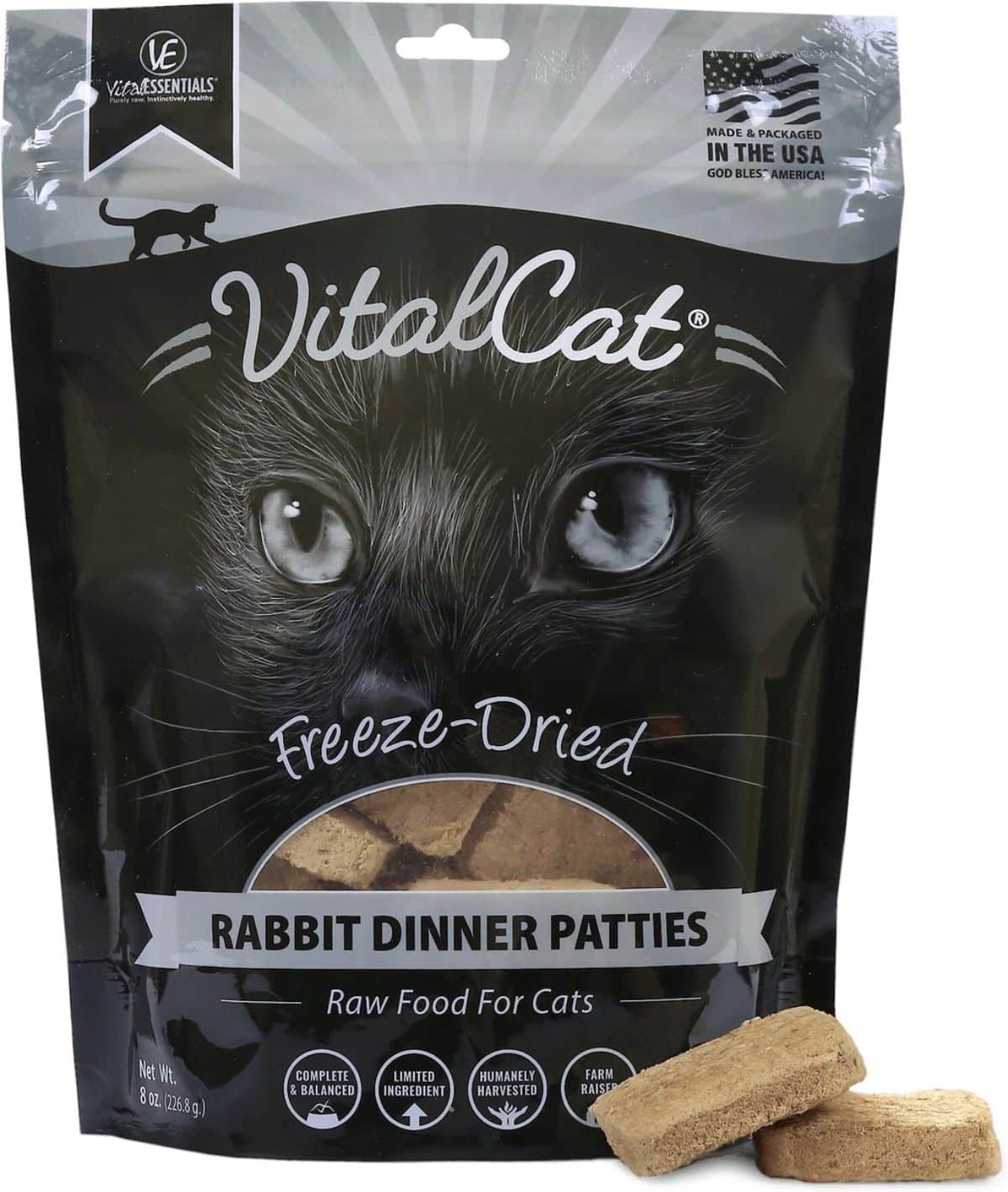 This is an all-natural recipe derived from real raw rabbit meat. It is both gluten-free and grain-free and includes high-quality ingredients that are less likely to upset the cat's digestive system.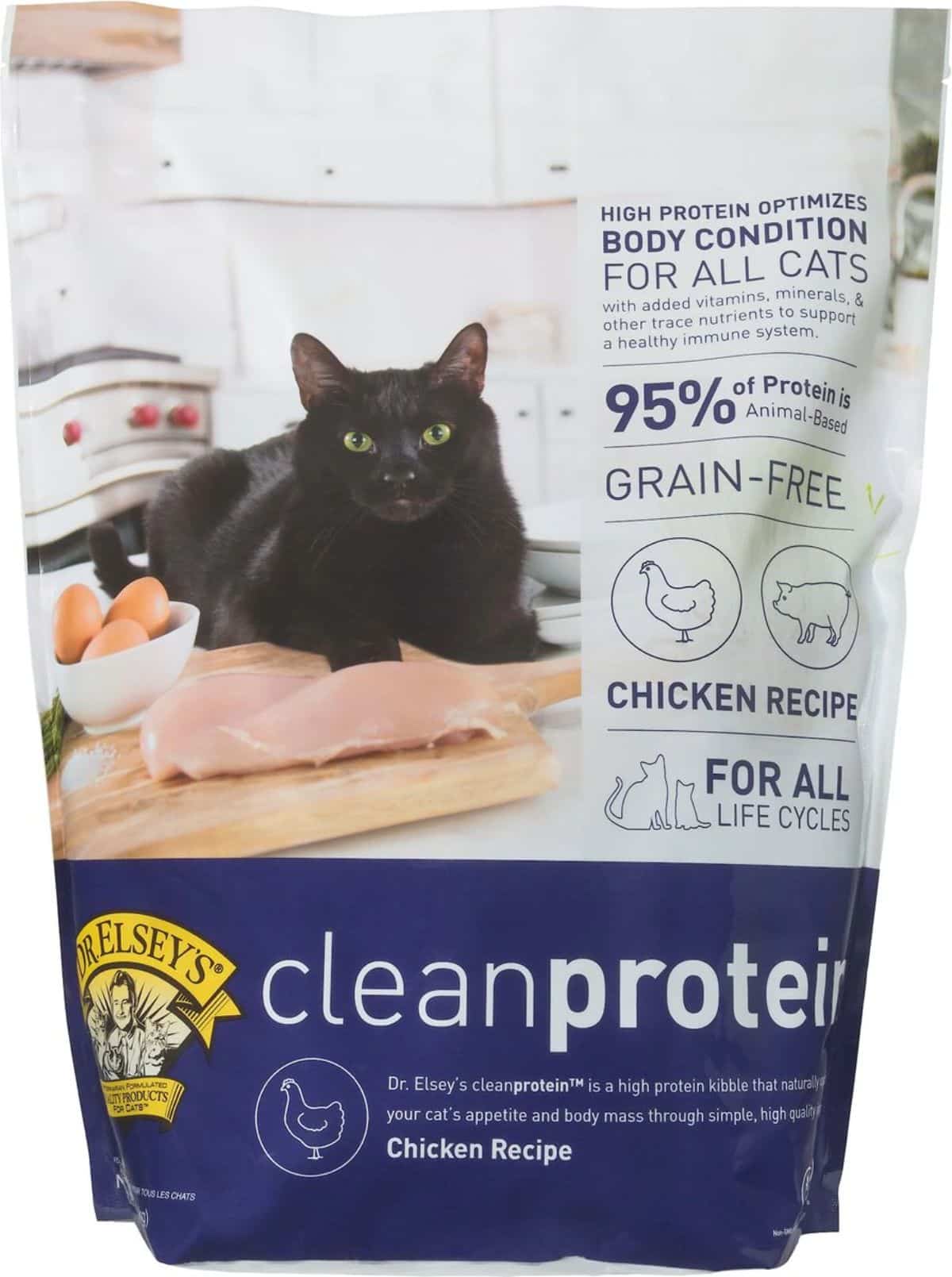 While you should not feed your cats with IBD dry food, cats are notorious for being picky eaters when it comes to texture and flavor.
If they will not touch their wet food and only eat kibble, this formula from Dr. Elsey's is a well-balanced grain-free option that will be easy on their stomach.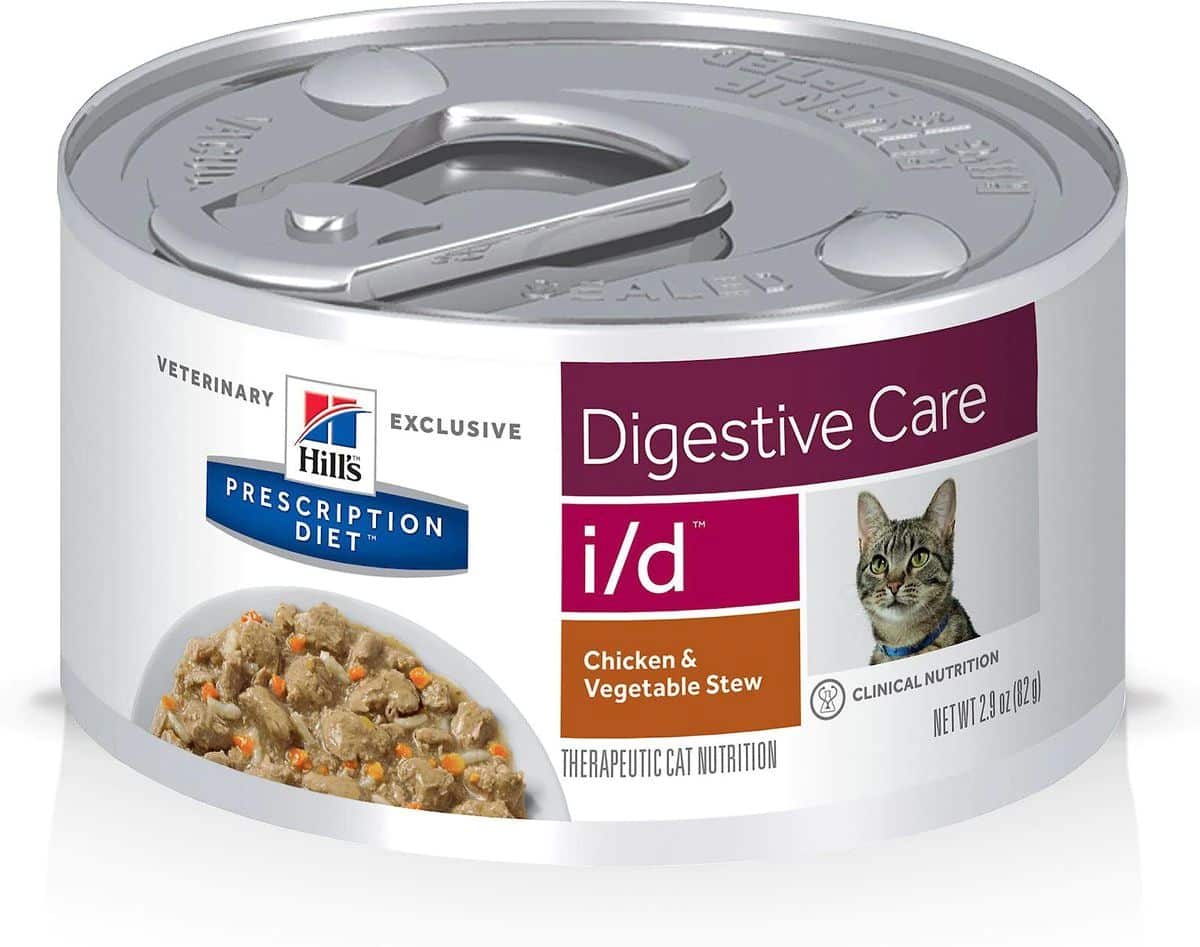 This canned wet food has a special formula by veterinarians and animal nutritionists to provide all the nutrients a cat needs in the most digestible format.
Bear in mind that it does include grains in the form of wheat gluten. However, if the cat has mild IBD, it can make use of the probiotics in this food that soothe and heal your cat's digestive system.
As this option is a prescription food, you will need to obtain authorization from your vet before you can purchase it.
Irritable Bowel in Cats: Frequently Asked Questions
This section will answer some of the most common questions cat owners have about feline irritable bowel disease.
Is wet food better for cats with IBD?
Yes, wet food is a better option than dry kibble for cats with IBD. Frequent vomiting and diarrhea that come with IBD cause dehydration, so it's crucial to make sure that your cat is getting enough hydration.
Many cats have difficulty drinking enough water, so adding extra moisture to their diets through their meals is an excellent way to make sure they are properly hydrated.
What is the best protein for cats with IBD?
There is no clear answer on what protein is best for cats with IBD. Veterinarians believe that IBD is related to food allergies and sensitivities, so it may be best to avoid the proteins to which cats most frequently have reactions. This list includes chicken, beef, pork, fish, and eggs.
Your cat may do fine eating these proteins; ultimately, the answer will vary between individuals. Overall, it's best to stick to a single-protein diet with as few fillers and unnecessary ingredients as possible.
What causes IBD flare-ups in cats?
Vets are not entirely sure what causes IBD flare-ups in cats. They know that inflammation is involved, as well as your cat's immune system and environmental factors.
What foods cause IBD in cats?
Researchers don't know which foods cause IBD in cats. However, certain foods can cause inflammation and make already-present IBD worse. Inflammatory foods might include dairy, artificial colors, preservatives, and grains.
Final Thoughts
There you have it! When selecting a cat food for your feline friend with a sensitive stomach, choose one with an easily digestible animal protein. These seven options are all great choices that will give your cat all the nutrients they need while being easy to digest.