The old saying goes that "a dog is man's best friend," but many cat dads would argue that a frisky feline makes just as wonderful of a companion.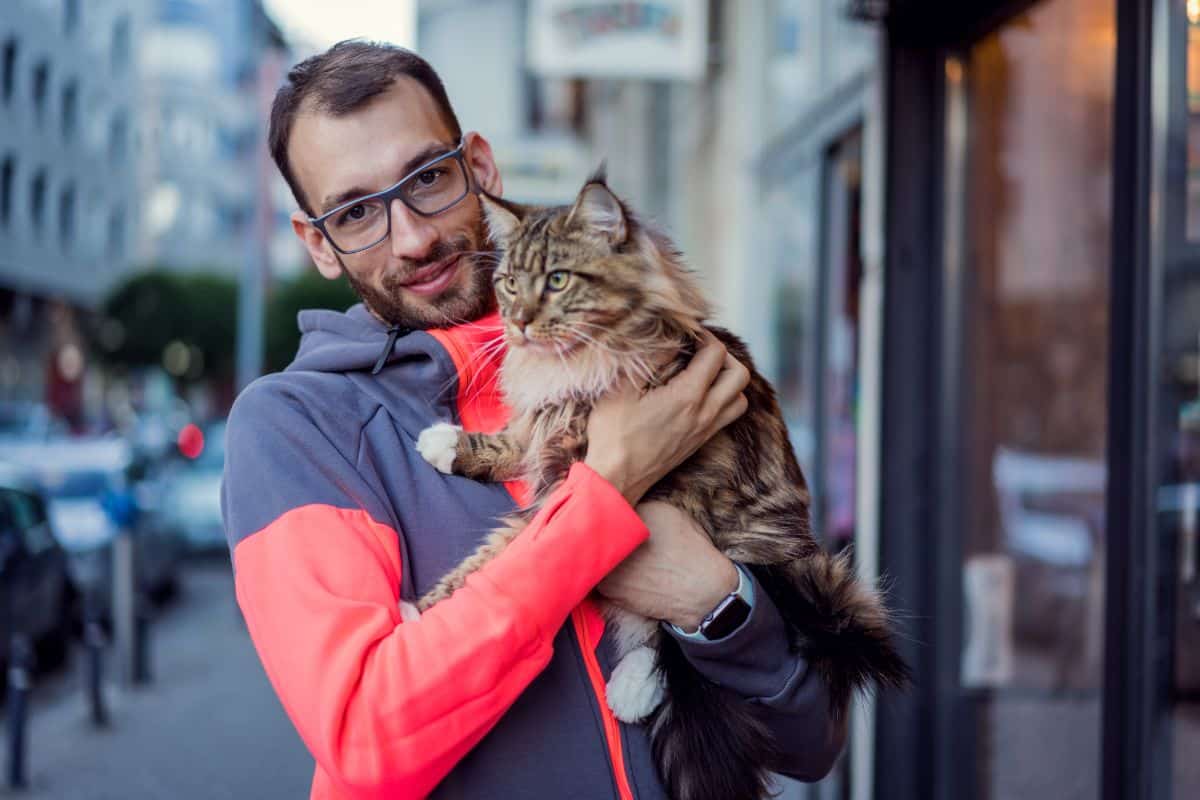 Choosing gifts for the men in your life can be a little challenging, especially when commemorating that special relationship they share with their pet.
To give you some inspiration, we rounded up 11 cat dad gifts to make your favorite fellow happier than a kitten with a ball of yarn.
Jump to:
Personalized Cat Dad Gifts
Personalization adds a unique touch to any present, but remember that they often take longer to ship than something ready-made. Just be sure to order ahead of the holiday rush to ensure your present arrives on time.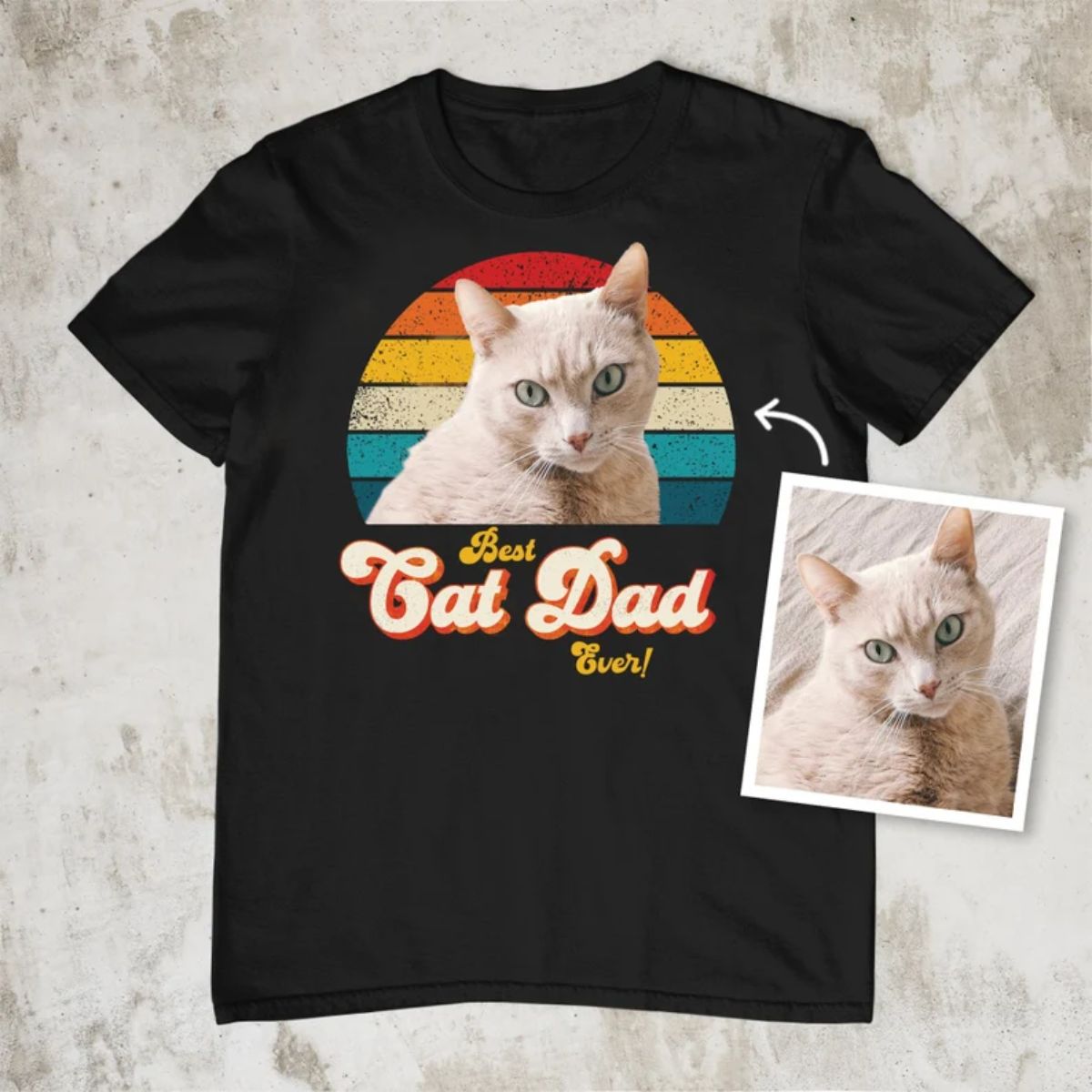 What guy wouldn't love to rock a t-shirt sporting their whiskered amigo's face?
This vintage-style black tee features a throwback color palette and font with "Best Cat Dad Ever!" printed proudly on the front.
The seller is very flexible regarding the pet photo, as they accept single or multiple cats. They can even put different pictures together or request for the feline's name to be printed next to their portrait.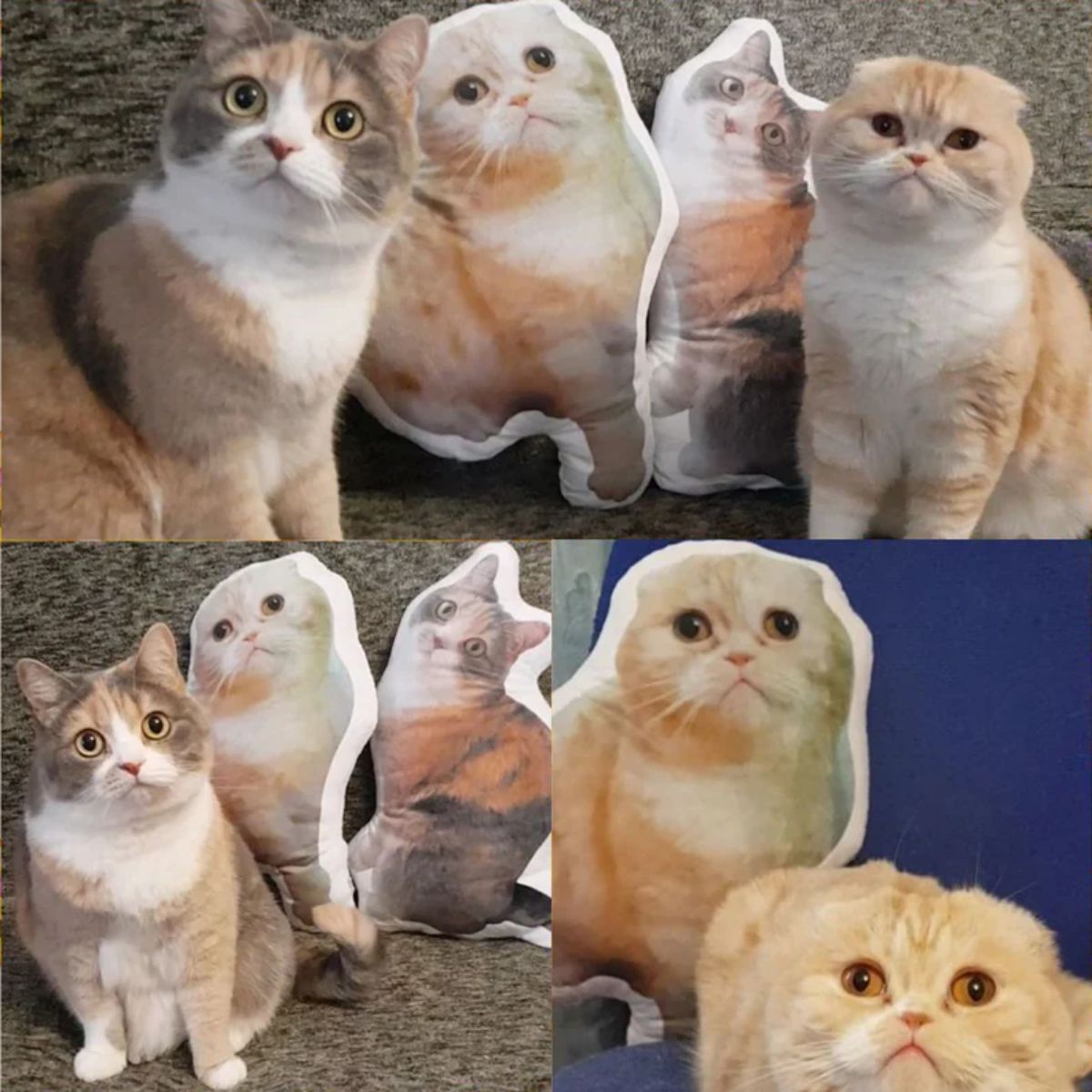 While nothing will ever beat snuggling up with the real thing, these charming custom pet pillows come close!
The pillows are available in 2-inch (5 cm) size increments, ranging from 12-20 inches (30-50 cm), so you can gift a travel-ready mini or a full-scale kitty cushion.
Both sides of the velvet pillow feature your print, and it's safe to toss in the washer to eliminate the inevitable cat hair coating.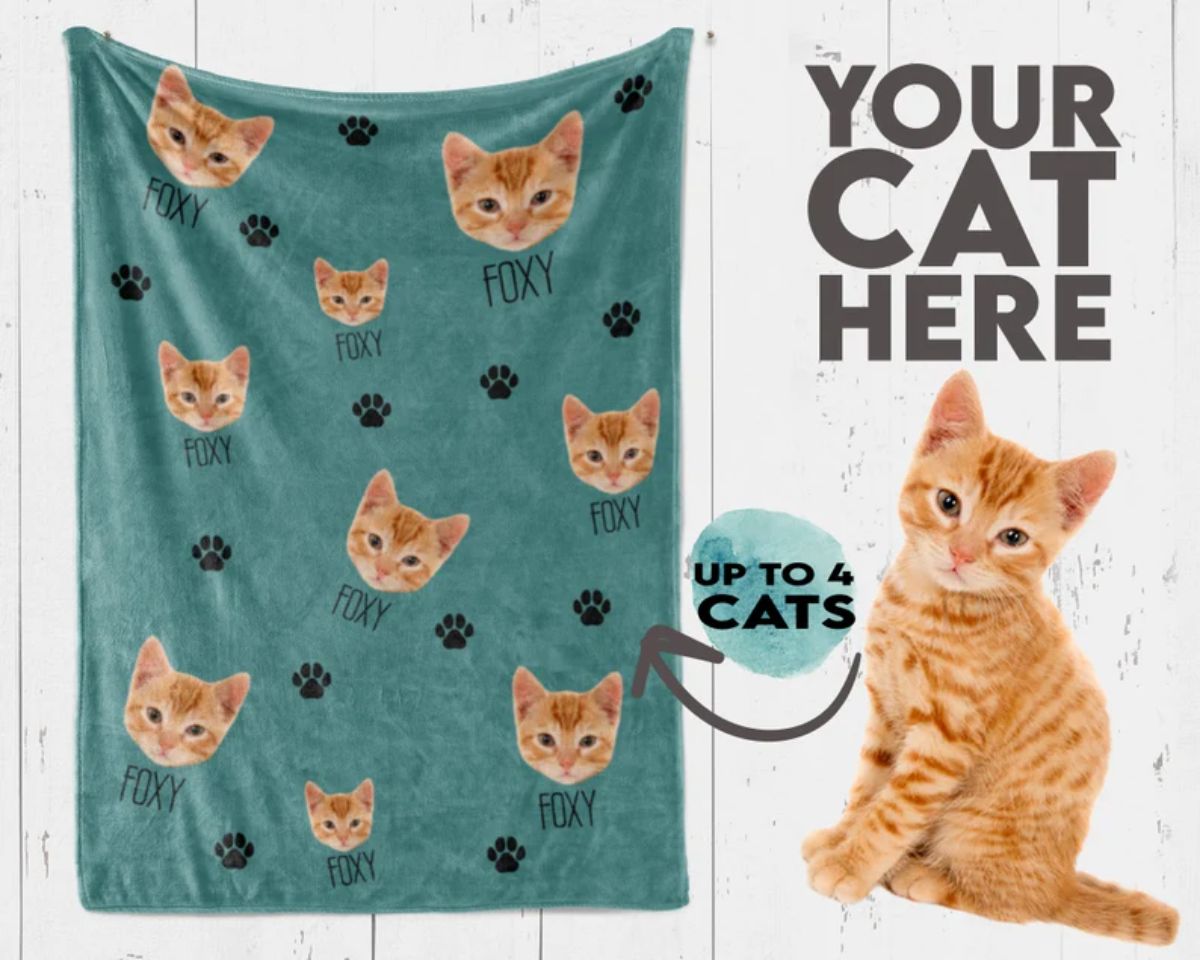 Cats are egotistical creatures, so what better way to pay homage to their loveable narcissism than a blanket featuring their furry little faces?
You can add up to four different names and portraits to the plush velveteen blanket, though it does require a bit of TLC as it's hand wash only.
You can choose from three sizes and 11 colors for the ultimate personalized cat dad gift.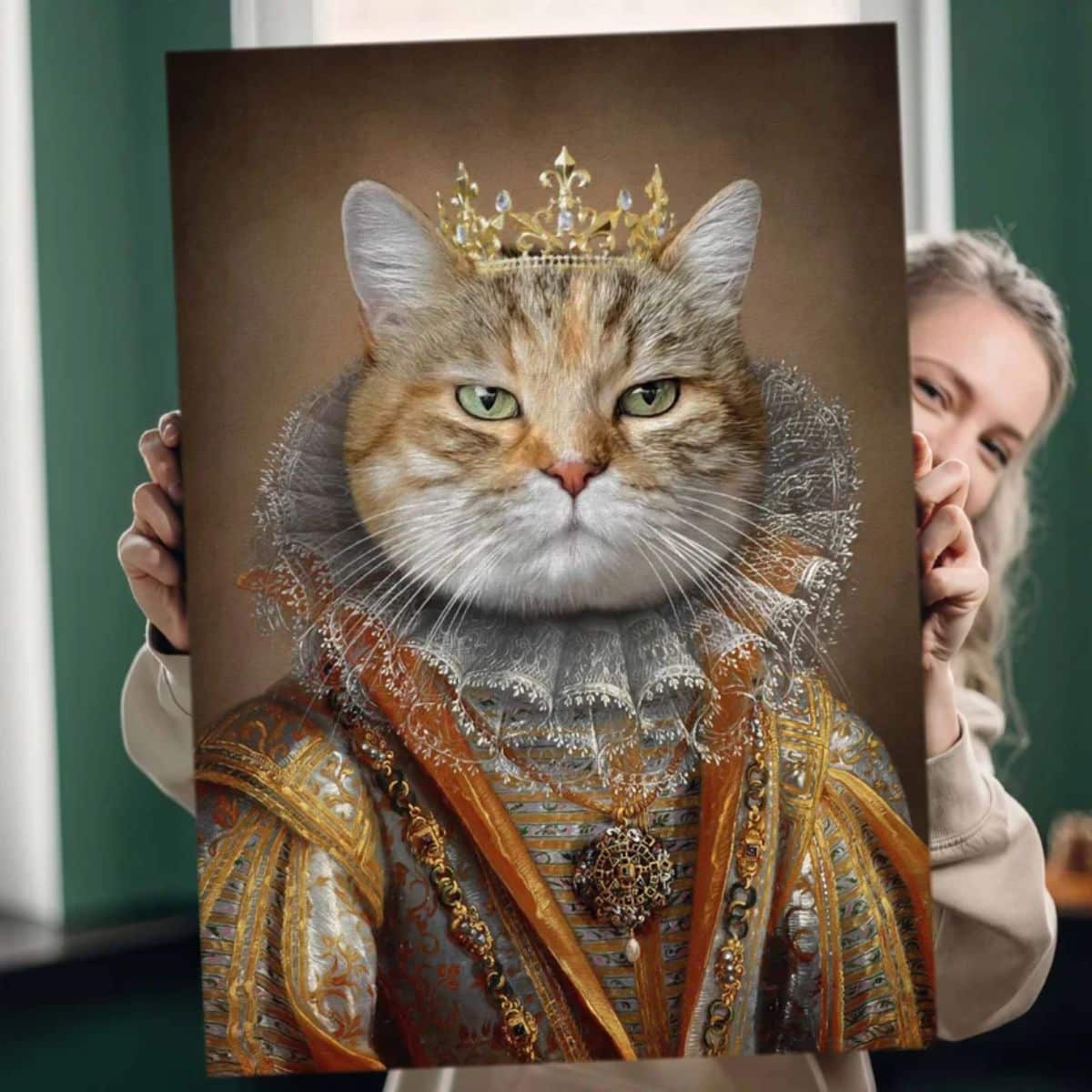 If your favorite feline owner has a sense of humor, it doesn't get much better than a royal pet portrait.
PethelangeloCo has 98 costumes to choose from, with options ranging from Napoleon Bonaparte to Batman. They also accept special requests if you have something particular in mind.
Choose between a canvas or poster print in an extensive range of sizes, then finish the gift with professional framing for the perfect present that will adorn their walls for years to come.
Practical Cat Dad Gifts
While gag gifts are fun for Secret Santa, cat dads will appreciate these practical gifts that make caring for their kittens a more enjoyable experience.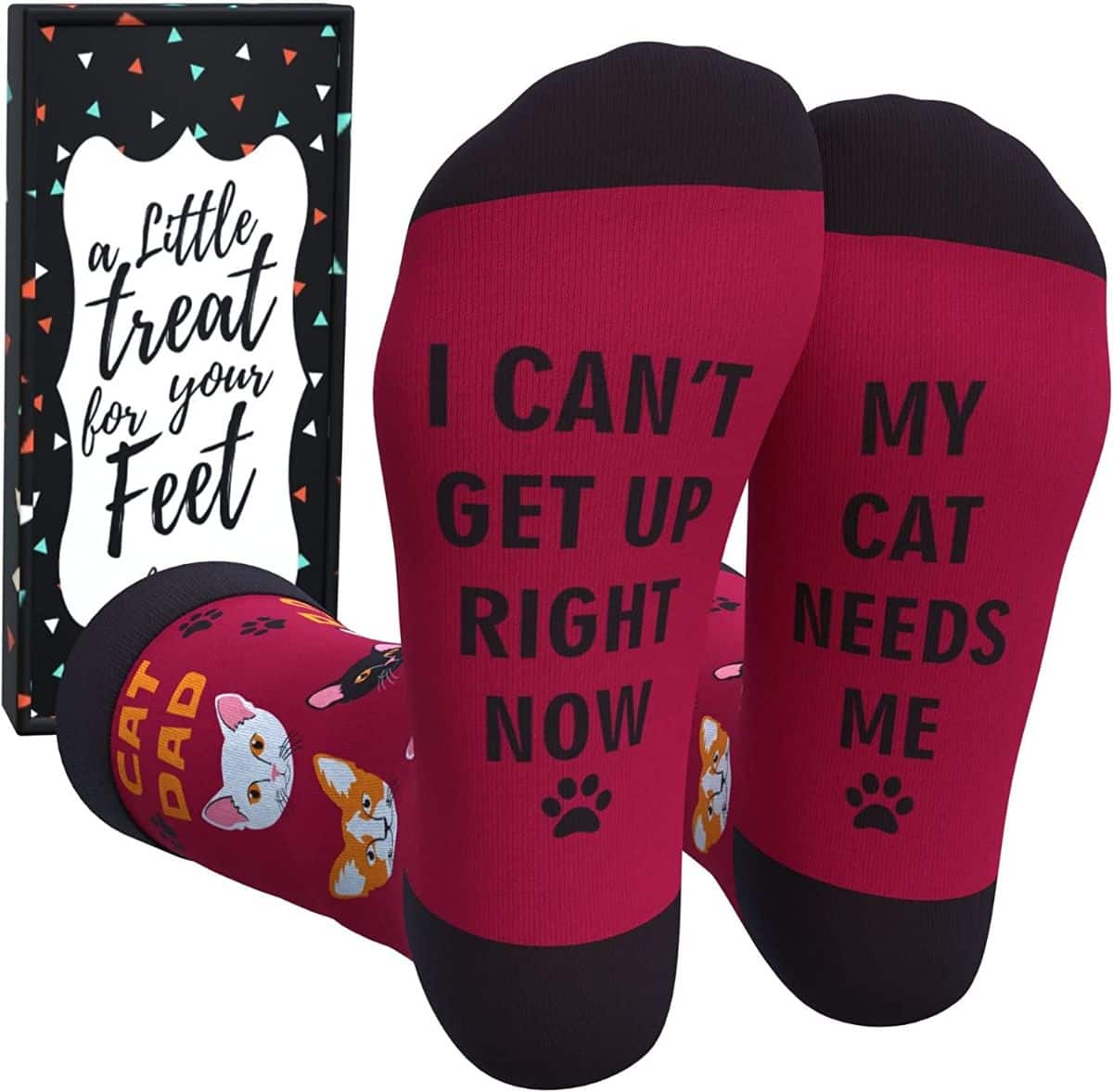 These cozy novelty socks are practical for two reasons.
Not only will they keep the receiver's feet nice and warm when the winter chill sets in, but they also provide the perfect excuse for staying firmly planted in their favorite chair until their buddy decides their cat nap is over.
The machine washable cotton socks fit men's sizes 6-13 and have a whimsical design complete with a collage of cat faces.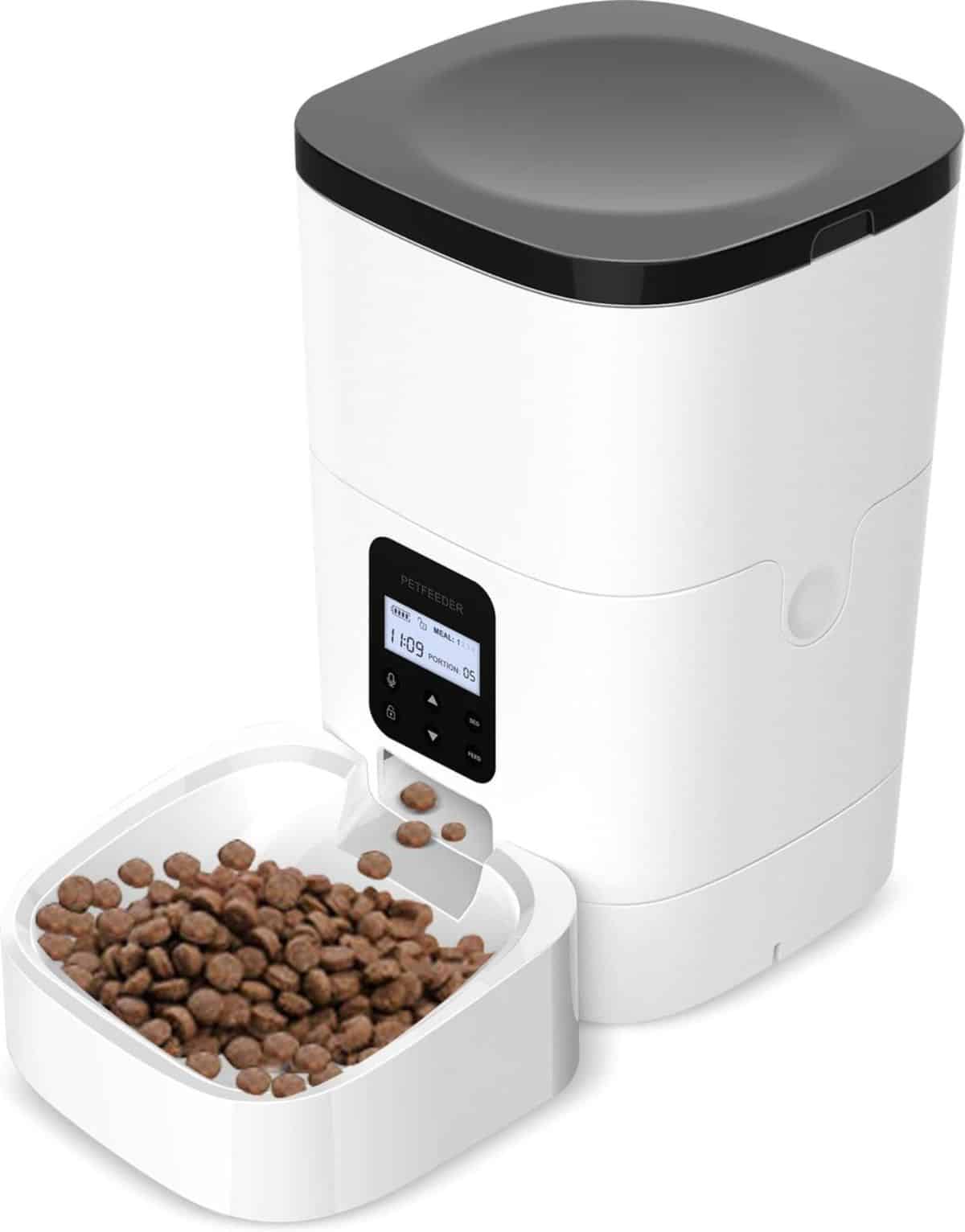 Does your giftee complain about their cat's aptitude for waking them up at dawn for a bit of kibble? Solve their sleeping-in woes with an automatic cat feeder!
The LCD screen allows users to program up to four meals daily in nine portions and record a special message for their kitty to hear while their dad is away.
The anti-desiccant liner holds up to 17 cups of food, so your gift recipient can spend less time refilling the bowl and more time giving under-the-chin scritches.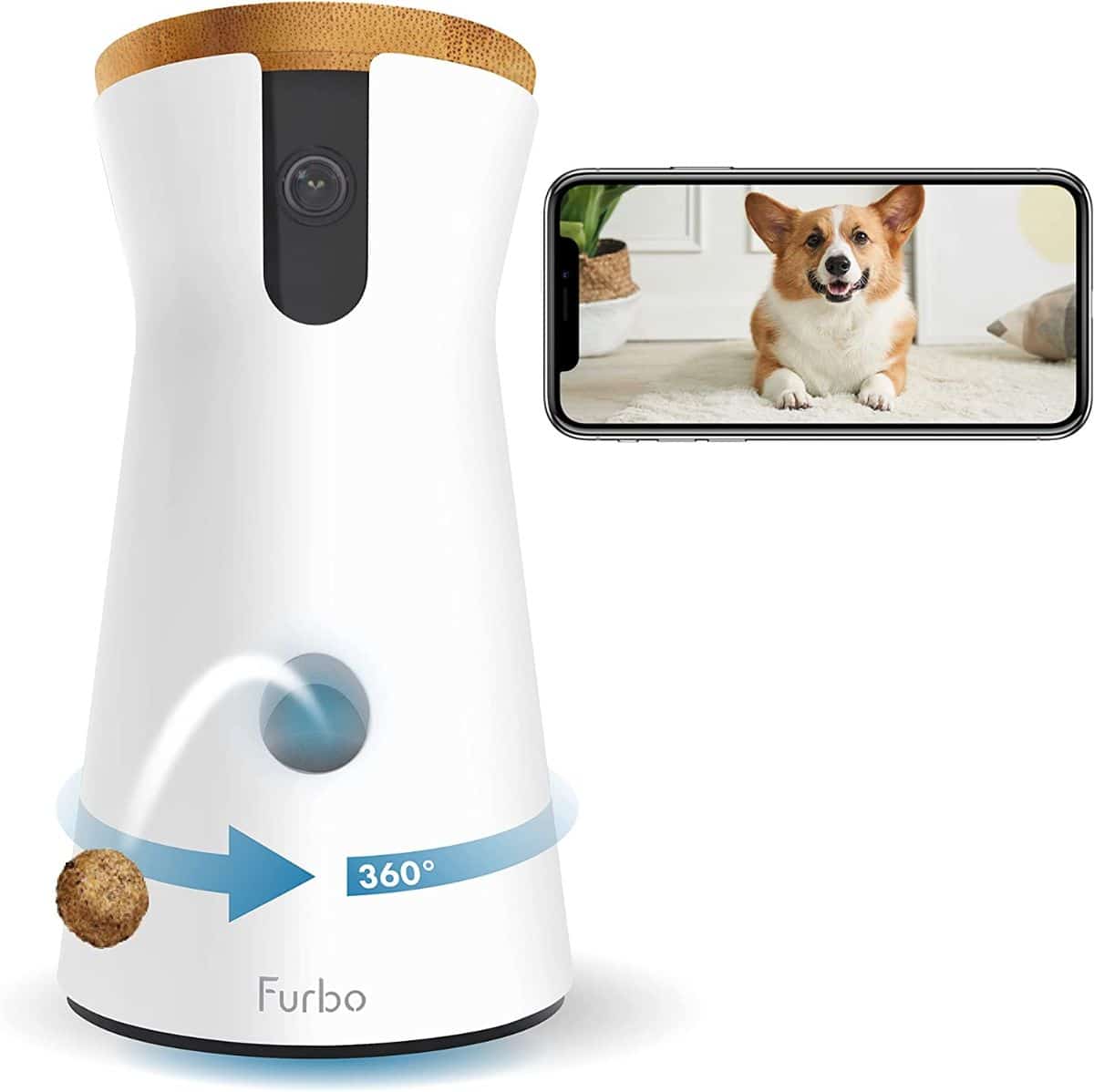 Sale
It's hard to leave our best fur friends alone all day long, especially when we know they're probably suffering from a severe treat deficit.
The Furbo Wide Angle Pet Camera takes care of both problems, giving a 360-degree view with 4x zoom, so cat dads never have to miss a moment of the feline frolicking.
It also offers two-way audio, so they can provide a reassuring word when their kitty gets a little restless waiting for their human to come home.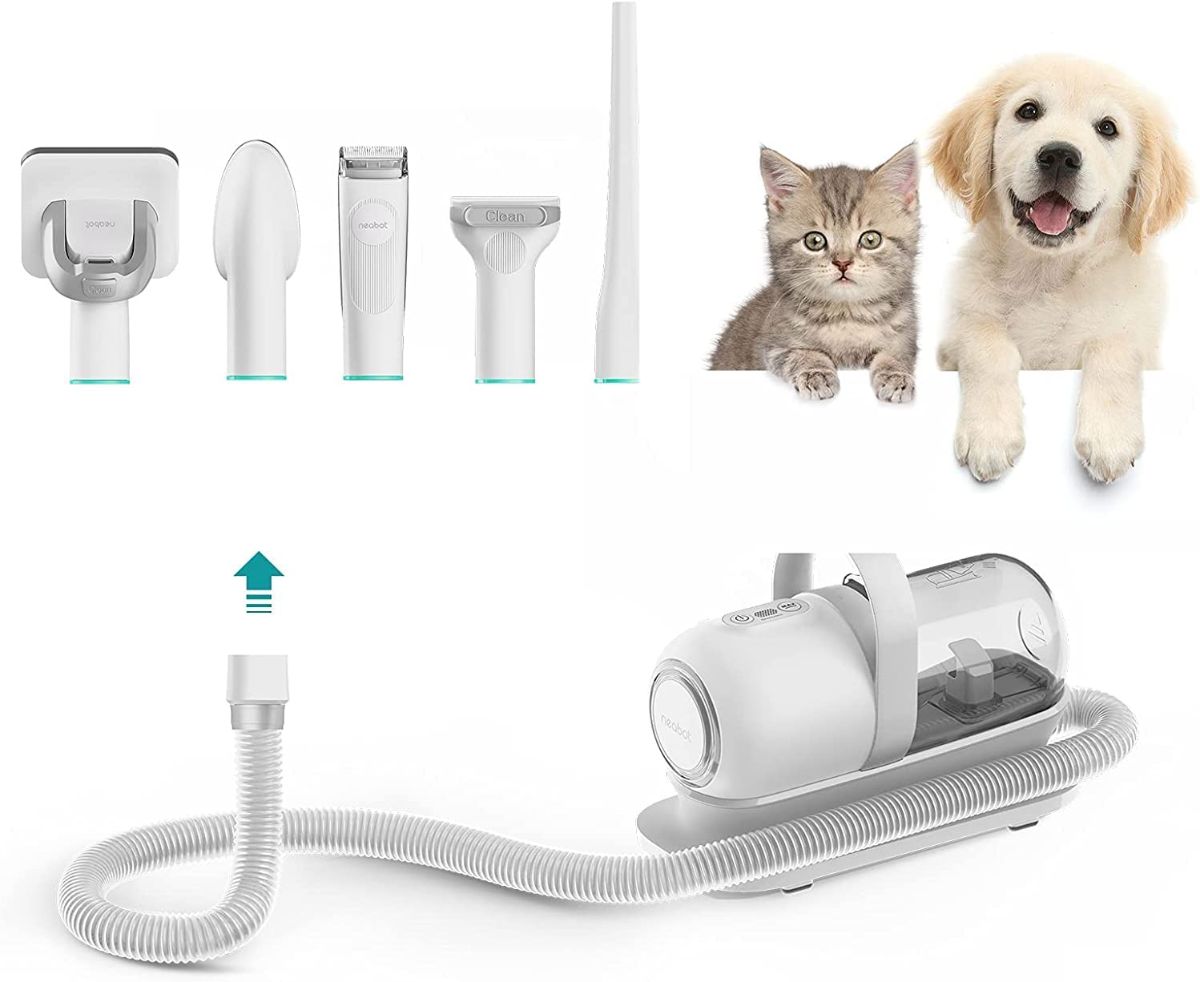 Grooming can be a pain, especially when it's an everyday routine. The Neabot Pro Pet Grooming kit is a must-have for cat dads with long-hair breeds like Maine Coons or Himalayans.
The fully-loaded vacuum includes five different attachments:
Grooming brush
De-shed tool
Trimming clippers with four comb guards
Nozzle head for couches and chairs
Paw cleaning brush
Best of all, the low-noise design will make the grooming experience more pleasant while still providing excellent care.
Just-For-Fun Cat Dad Gifts
Picking a cat dad gift for the guy who has everything requires a creative flair, and these silly picks are perfect for bringing a little extra joy to your recipient.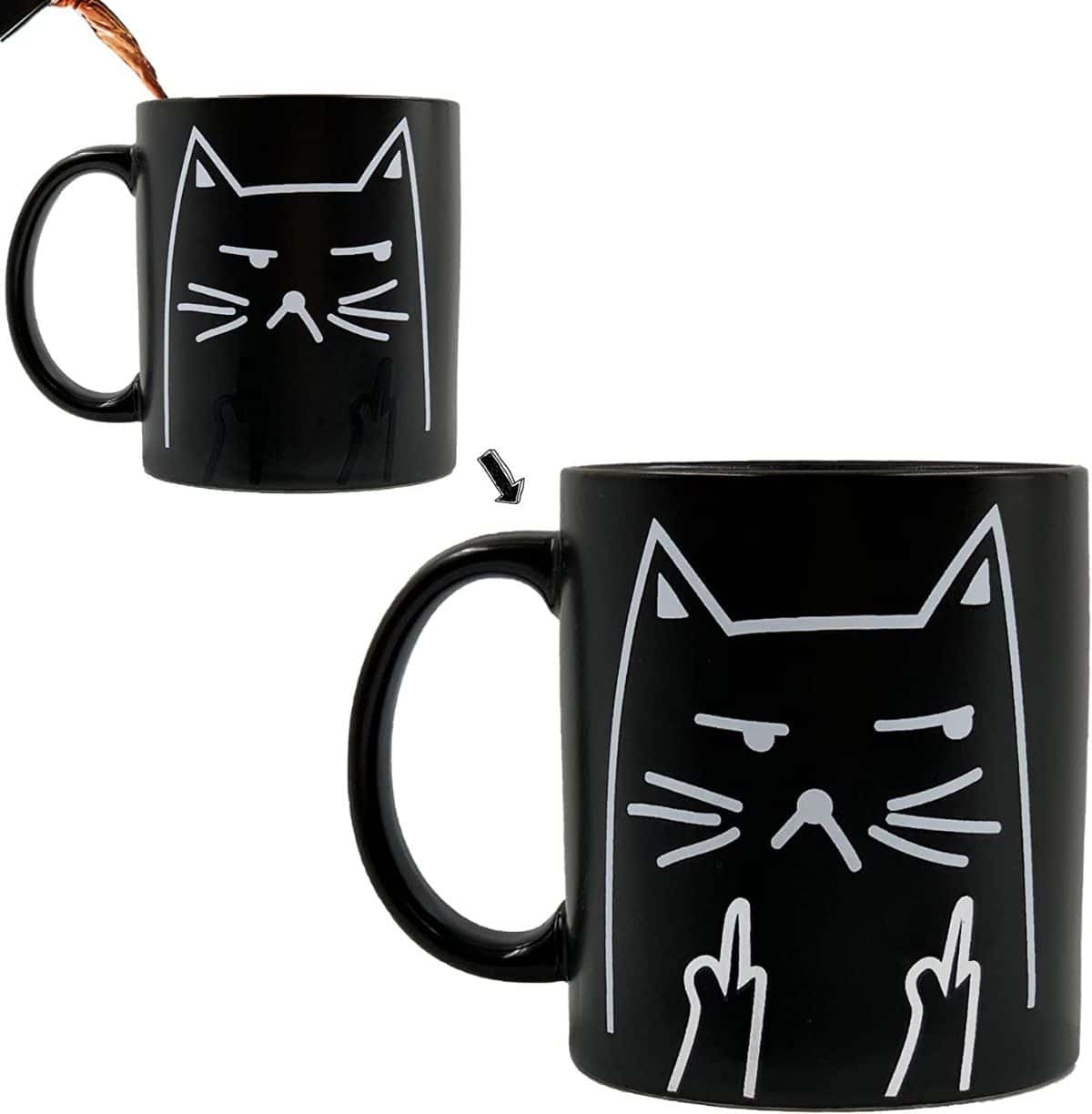 This delightful mug is plain black, but when your favorite cat dad pours in his morning cup of coffee, it will reveal a white cat flipping the bird and will become emblazoned with the words "I do what I want."
Any cat owner knows exactly how true that is for their furry friend, so most cat dads will get a good laugh out of this one!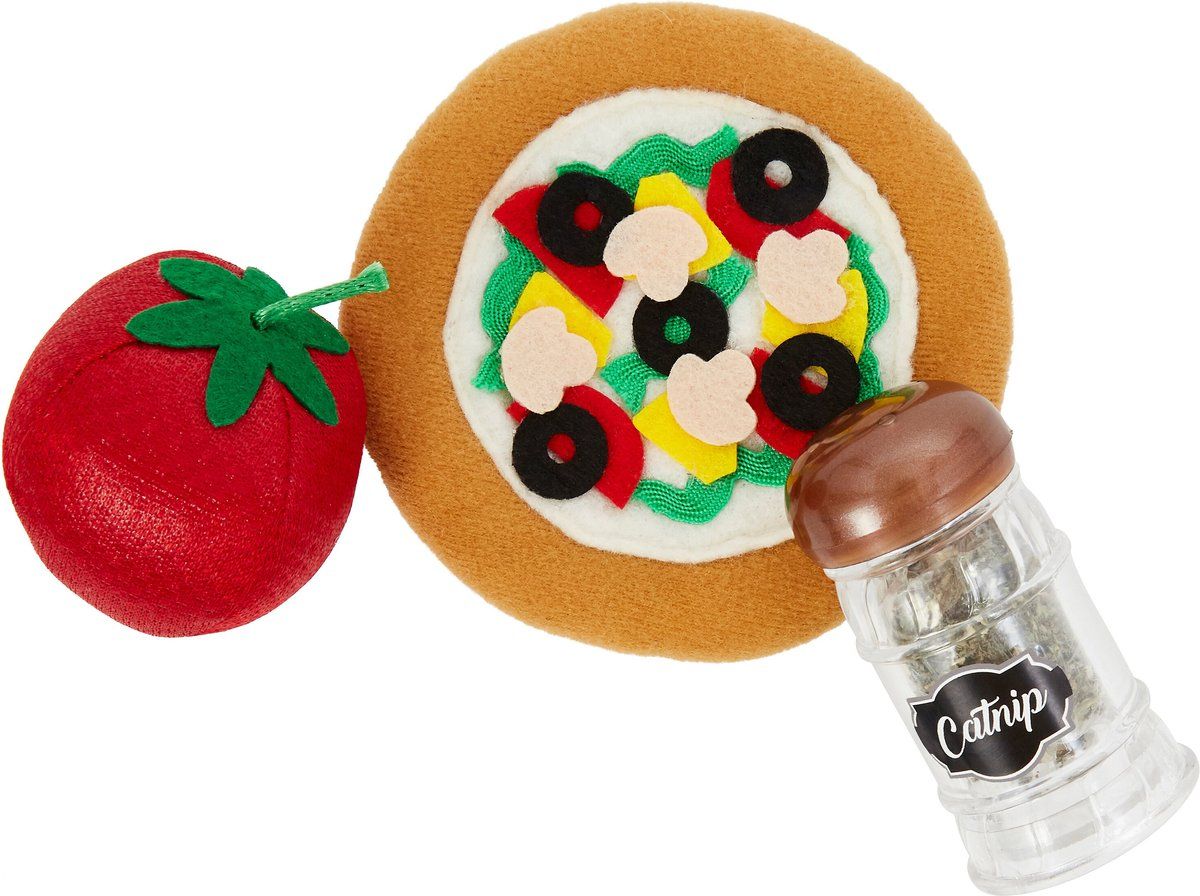 Pepperoni and mozzarella may not be on the menu for kitties, but they can enjoy a slice of pie with their family thanks to the Pizza Party Plush Cat Toy.
It includes three catnip-stuffed plush amusements that will entice even the pickiest pet into letting loose for a romp on the living room floor.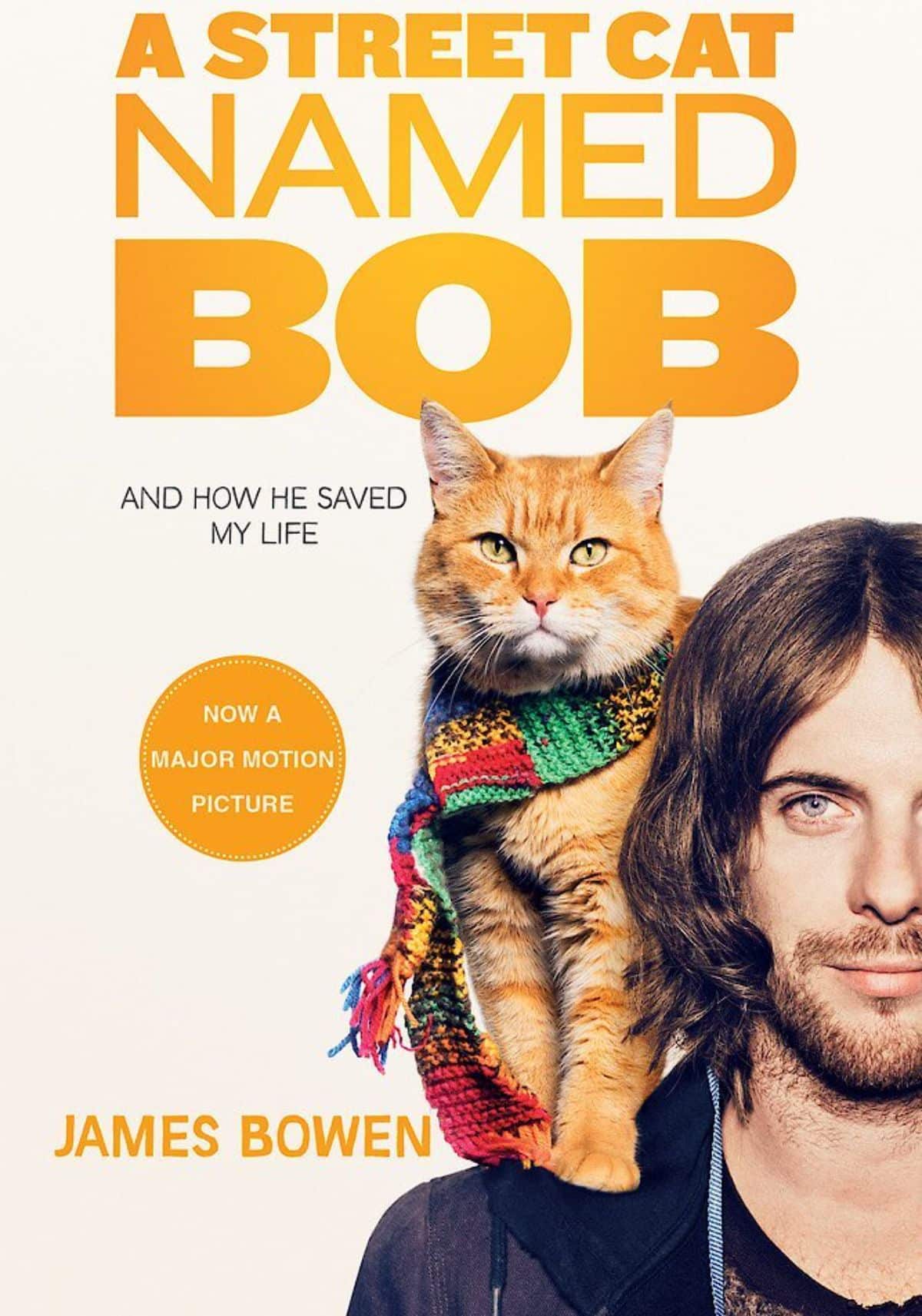 Cat dads can appreciate the simple pleasures in life, like curling up with their kitty and diving into a good book.
Give them new reading material with this touching story of a street musician who takes in a sickly ginger tom found in a London alleyway.
Despite Bowen's financial and mental struggles, he put his heart into helping Bob heal, leading to a life-changing love that changed the author's perspective and inspired him to change.
Frequently Asked Questions
Still not sure what cat dad gift you should choose? We have a few suggestions to help!
What do you get a cat dad for Father's Day?
Stick with sentimentality for a Father's Day cat dad gift. Gift them a personalized portrait, t-shirt, or keychain so they can carry their beloved kitty wherever they go.
What do you get someone for a new cat?
Bringing home a new pet can be expensive, especially starting from scratch. Put together a new cat kit with essentials like litter, a brush, a collar, an ID tag, treats, and toys to make the transition a little easier for the new owner.
Wrapping Up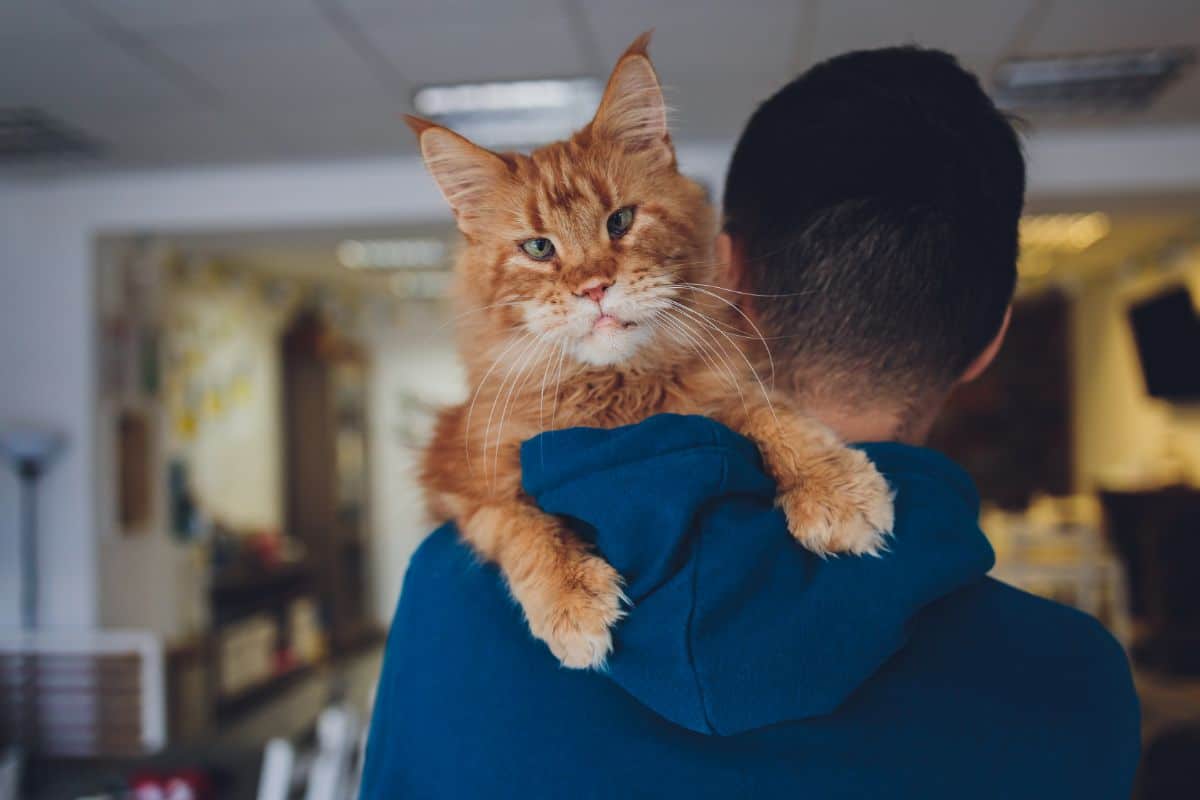 Research shows that around 25.4% of American households have a feline companion, so there's a good chance someone you love is a proud cat dad deserving of the perfect gift.
Whether you pick something practical to make their daily routine a bit easier or something silly to put a smile on their face, these gifts are sure to be cherished by owner and pet alike.