Maine Coons are a delightful and affectionate cat breed that make excellent companions and pets. One of the advantages of pet cats over dogs is that cats can be left alone for long periods. If you are headed out of town for a day or weekend, do you need to hire a cat sitter to feed your Maine Coon Cat? Or will it be okay for a short period without food?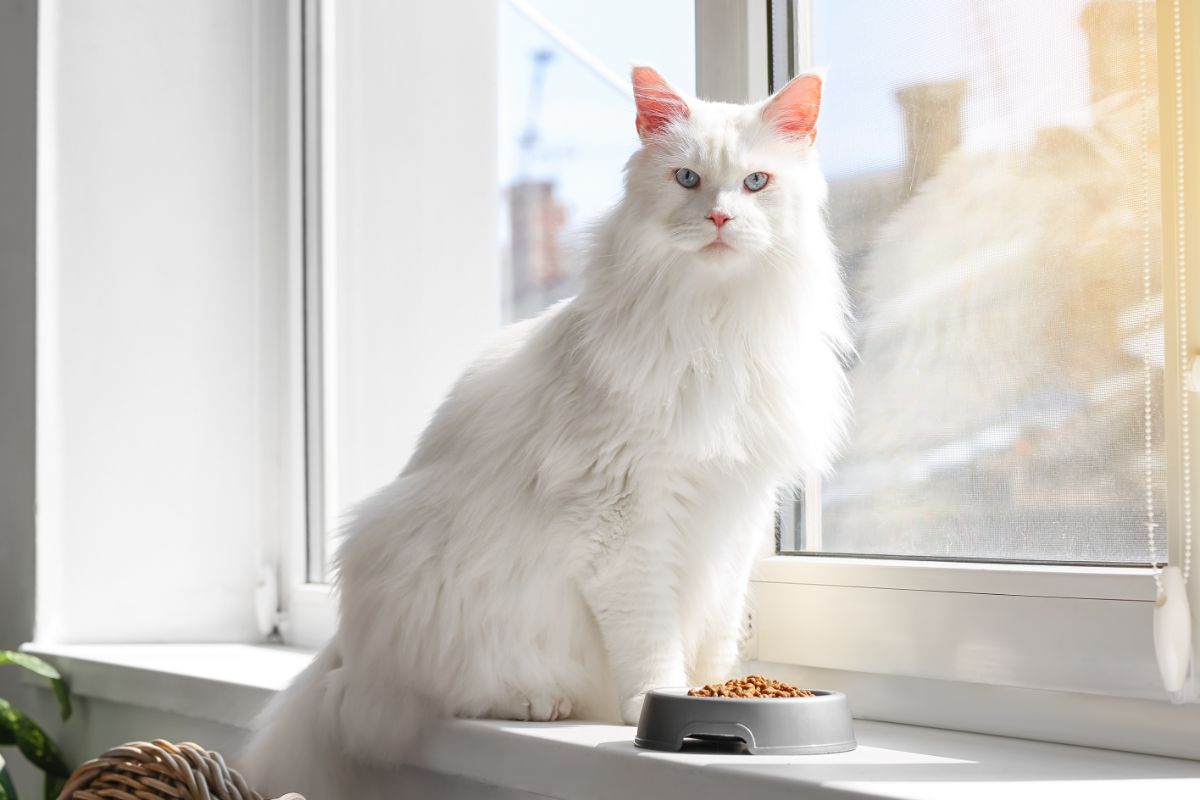 This article will delve into the care and feeding of Maine Coon Cats and answer all the questions you may have about how long they can go without food. Read on to the first section to learn more!
Jump to:
How Often Do Maine Coon Cats Usually Need To Eat?
Maine Coon Cats, like any other type of domestic cat, should be fed an appropriate amount of food for their size daily. Their total calorie intake can be given all at once or split into two or three smaller meals.
A Maine Coon Cat can only survive three to four days without eating before its internal organs begin to shut down. Since they are carnivores, cats require a constant source of protein to keep their bodily systems functioning. For this reason, they cannot survive as long as humans can without eating (weeks at a time).
Hepatic Lipidosis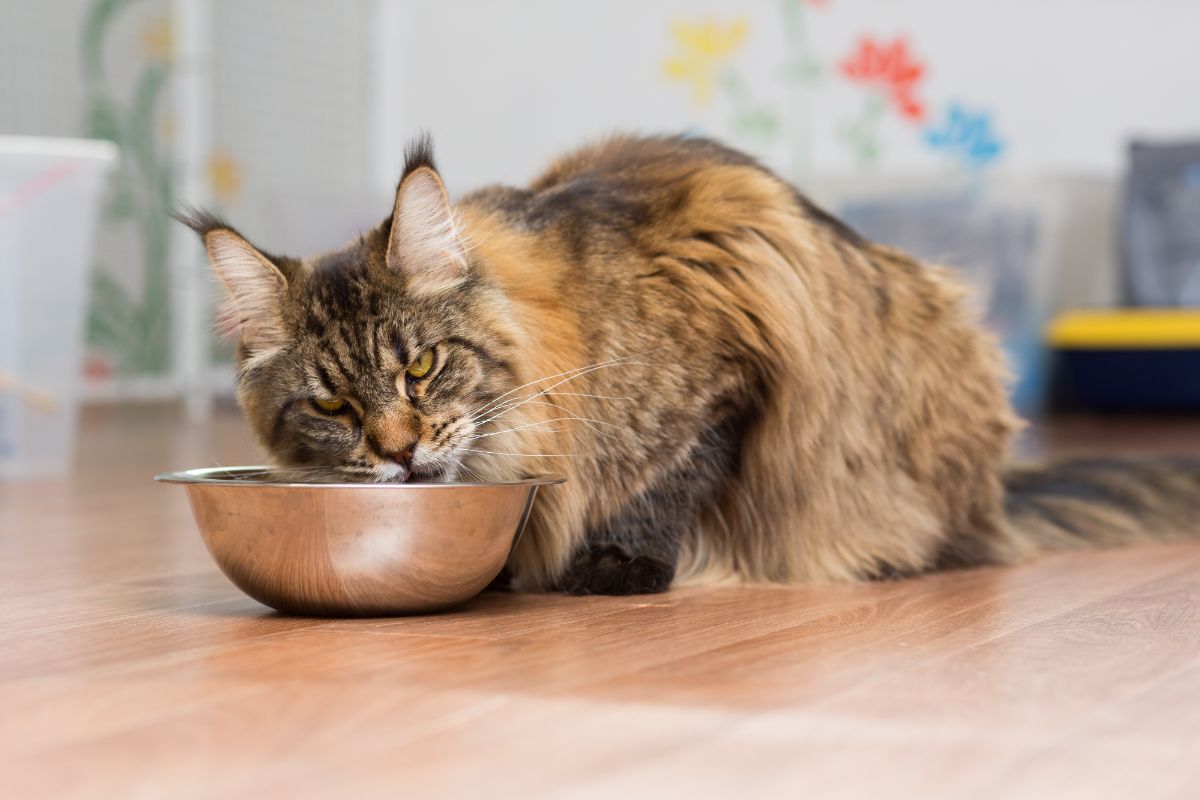 When a cat goes too long without food, it can develop a condition called hepatic lipidosis, otherwise known as fatty liver disease. When mammals enter starvation mode, they convert stored fat in the body into energy through the liver. However, cats' livers are not designed to metabolize large amounts of fat at a time.
Thus, fat will accumulate in the liver, and the organ will not be able to process red blood cells. If untreated, this condition can eventually lead to death.
What Kind of Diet Should Maine Coon Cats Eat?
Maine Coon Cats, like other felines, are strict carnivores, meaning they only eat meat. The amount of food they require depends on their size and activity level. They can eat wet and dry food and a combination of poultry and seafood. In addition to protein, they also need constant access to fresh drinking water.
Final Thoughts
There you have it! If you are leaving town for just a day, you can leave your Maine Coon at home with their typical amount of food. However, if you cannot feed your cat for longer than 24 hours, you should board your cat or hire a pet sitter to take care of it.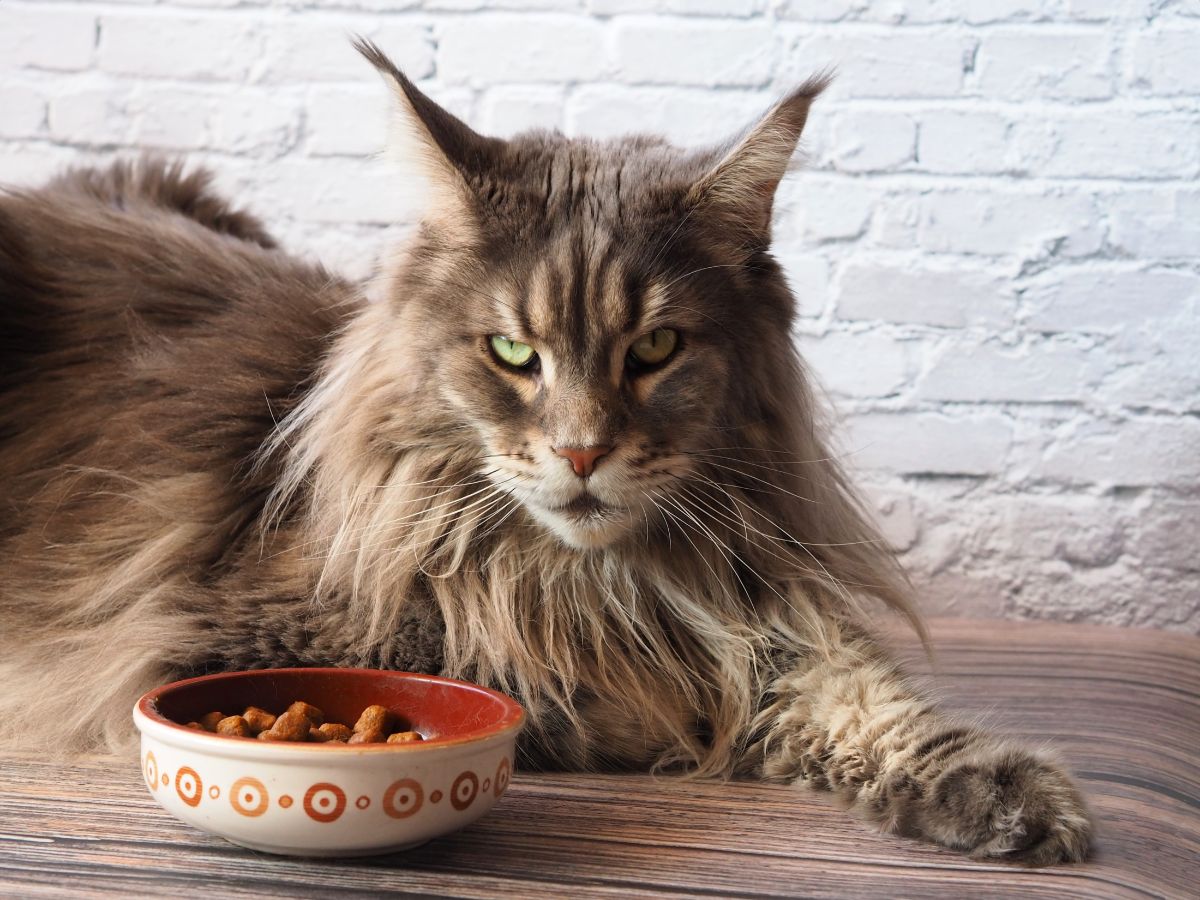 While a cat can technically survive for a few days without food, doing so puts its mind and body under unnecessarily increased stress levels and discomfort.
Think about it in these terms: in survival situations, humans can live for many days at a time without consuming food. But no one in their right mind would choose to starve themselves!
Keep your Maine Coon Cat healthy and comfortable by feeding it every day.