Feeding your cat the proper amount of food is essential for their health. And because Maine Coons are so big, knowing how much to feed them compared to other cat breeds may be a little confusing.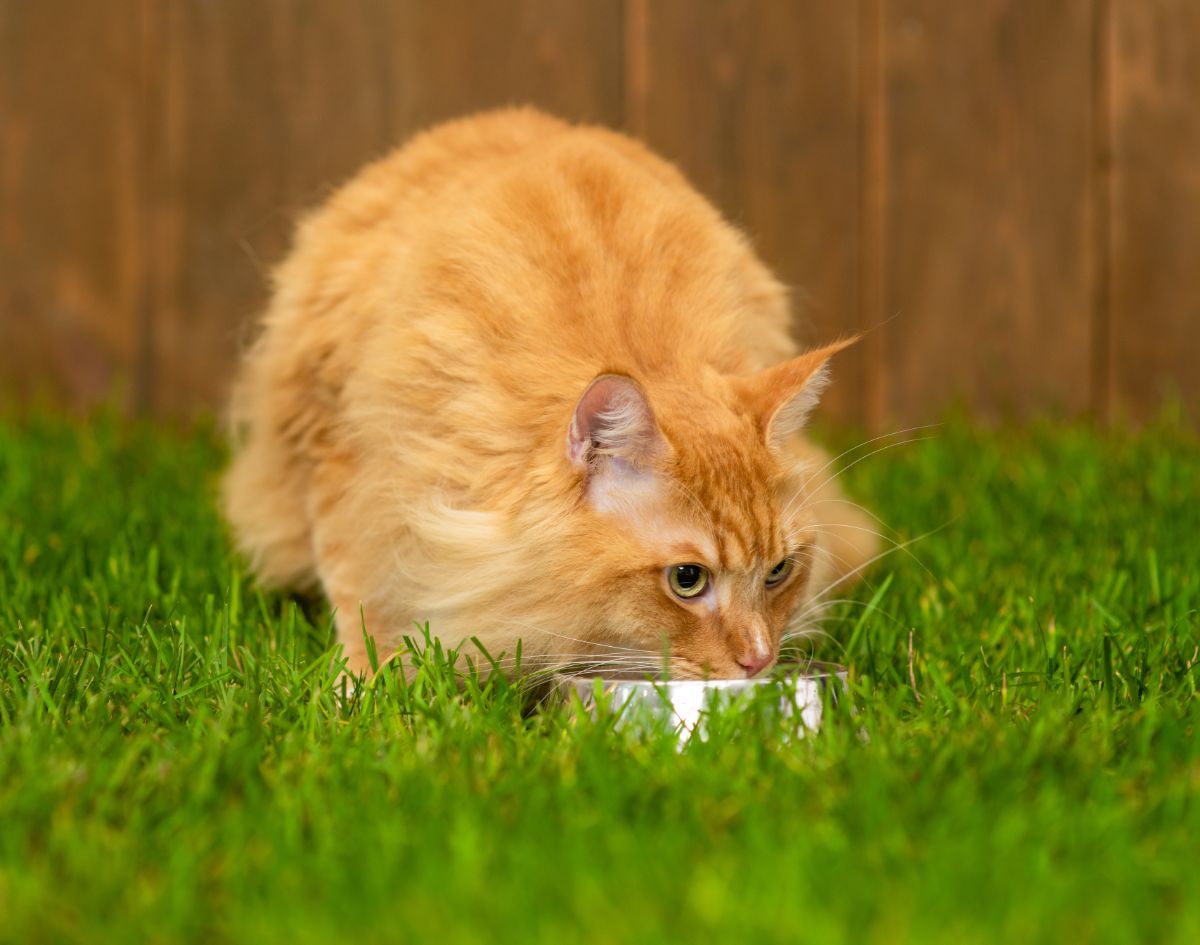 So, how much do Maine Coon cats eat in a day? The answer can vary depending on several factors.
Jump to:
How Much Should I Feed My Maine Coon?
The right amount of food to feed your Maine Coon will depend on their weight and the type of food you feed them.
Cats require between 24 and 35 calories per pound. So if your Maine Coon weighs 15 pounds, they should eat somewhere between 360 and 525 calories per day.
One cup of dry cat food contains around 300 calories for every 100 grams. Additionally, one cup of wet cat food contains 100 calories for every 100 grams.
So if you have a 15-pound Maine Coon, you will need to feed them between 120 and 175 grams of dry food or 360 to 525 grams of wet food every day.
Do Maine Coons Have a Big Appetite?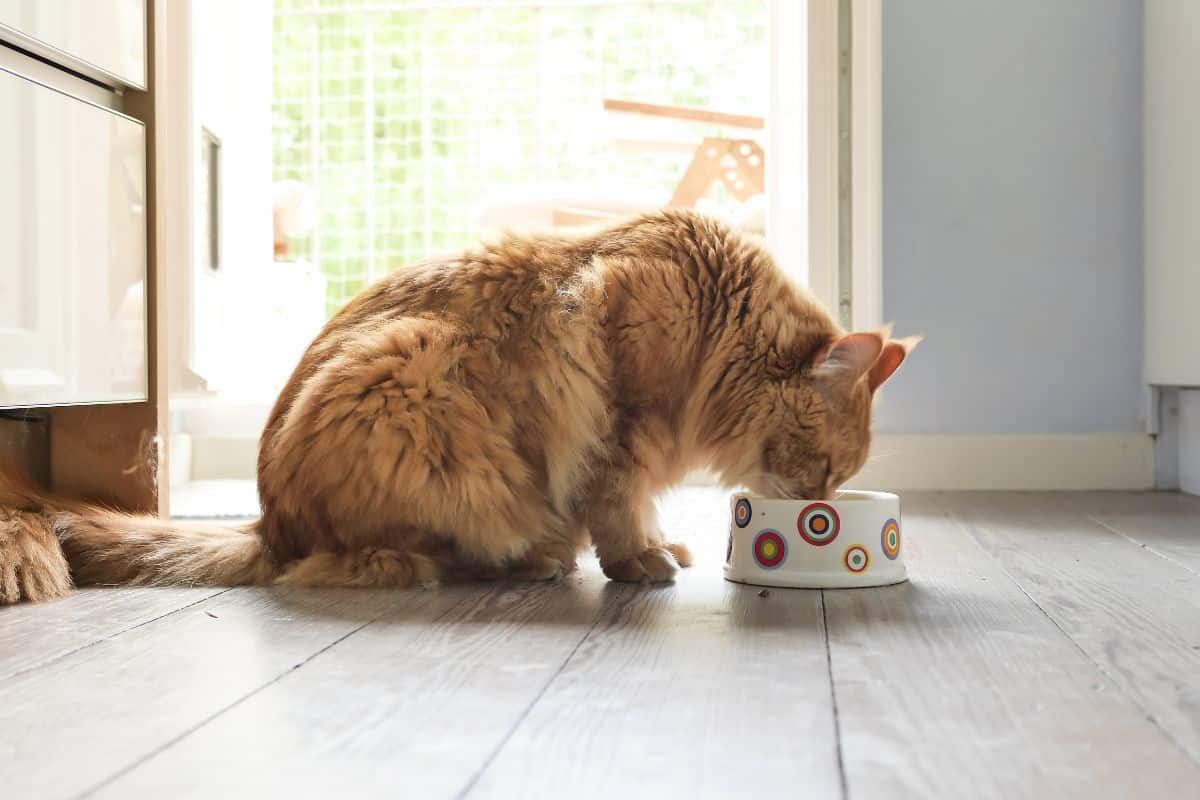 When you compare them to other cats, Maine Coons can have some pretty big appetites. This is because their large, energetic bodies will require lots of nutrients to function properly.
So be sure to feed your Maine Coon plenty of food—they might need more than you think!
7 Important Facts To Know About Feeding Your Maine Coon
Even the most experienced cat owners may not know everything about feeding a Maine Coon. Here are seven facts about feeding Maine Coons that may surprise you!
1. Maine Coons Eat More Than Most Cat Breeds
When you consider their size, it should be no surprise that Maine Coons eat a lot more than most other cat breeds. While the Maine Coon typically requires up to 525 calories per day, a standard eight-pound cat needs no more than 280.
2. You'll Need To Adjust Your Maine Coon's Portions As It Ages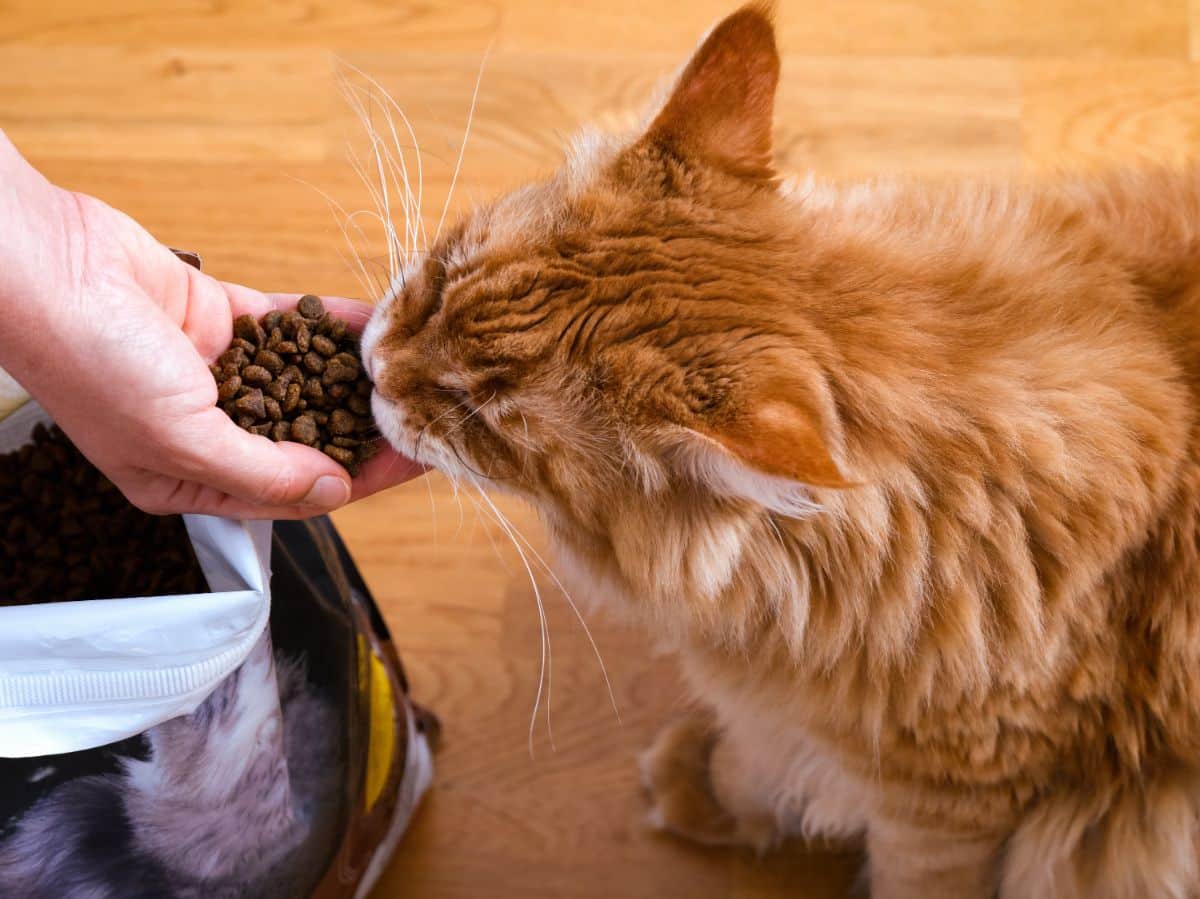 The amount of food your Maine Coon eats every day can vary depending on its age. Kittens need to eat more than adults because their bodies are constantly growing. Older Maine Coons, on the other hand, may need to eat fewer calories than younger adults because they can become less physically active.
3. Treats Should Account for No More Than 10% of Their Diet
There are few things cats love more than treats. However, you should not let treats become their primary source of food. Make sure at least 90% of your Maine Coon's diet is nutrient-rich cat food!
4. Maine Coons Are Prone to Obesity
Maine Coons are a naturally large cat breed, but many Maine Coons are a lot bigger than they should be. Obesity in cats can lead to health risks such as diabetes or cancer. Fortunately, controlling food portions and giving them exercise are a few key ways to keep your Maine Coon's weight in check.
5. Maine Coons Should Eat Kitten Food Longer Than Other Breeds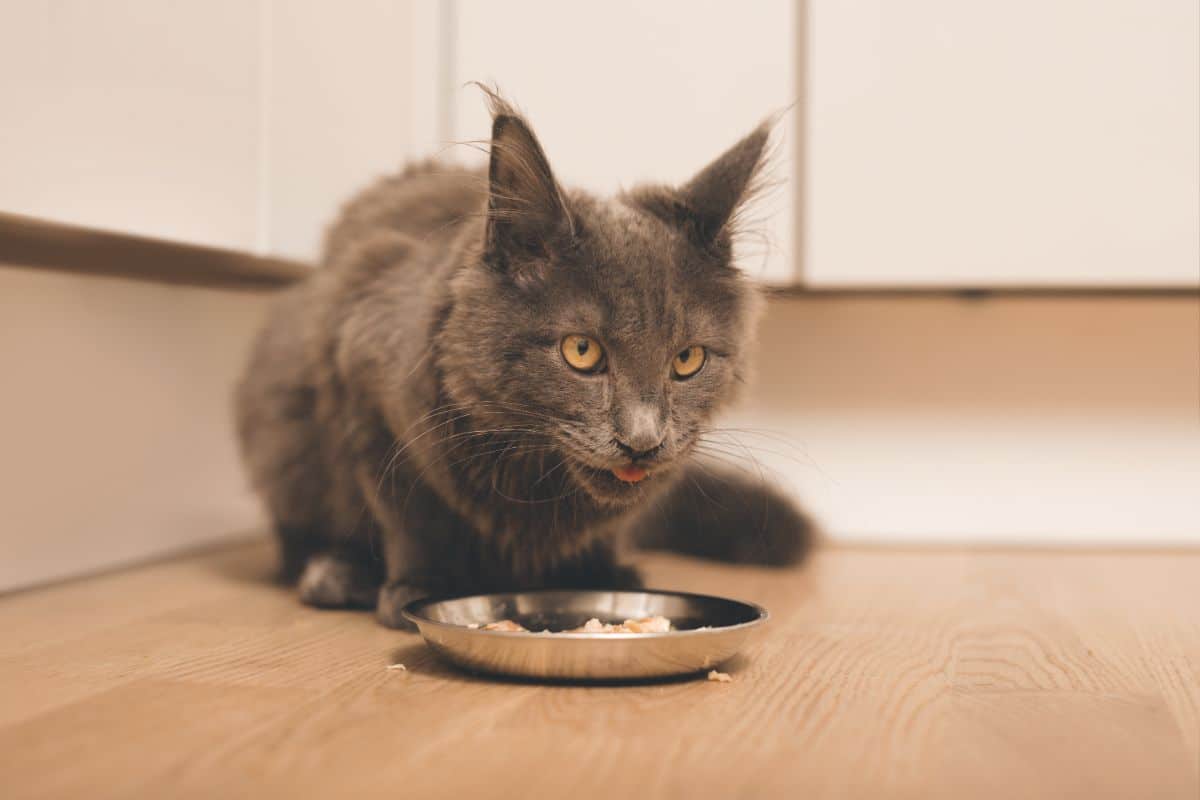 Most cats reach maturity around one year old. However, the Maine Coon can take up to two years until they're officially an adult!
As a result, they'll need to rely on kitten food for quite a long time. Switching to adult food too early can affect their development, so you should make sure your young Maine Coon is getting the proper nutrition.
6. Senior Maine Coons May Need More Omega Acids
Maine Coons are at a high risk of hip dysplasia, especially as they reach their senior years. Fortunately, cat food high in omega acids can help manage the symptoms of this condition.
If you have a senior Maine Coon who's struggling with hip dysplasia or other joint disorders, consider stocking up on some cat food rich in omega acids.
7. A Balance of Wet and Dry Food Is Beneficial
Many cat owners wonder if wet or dry food is better for their cats. However, both types of food can have benefits.
Dry food is budget-friendly and allows your cat to free-feed throughout the day. Wet food can help hydrate your cat when they eat.
So if you enjoy the convenience of dry food but want the health benefits of wet food, consider giving your Maine Coon a combination of both.
Conclusion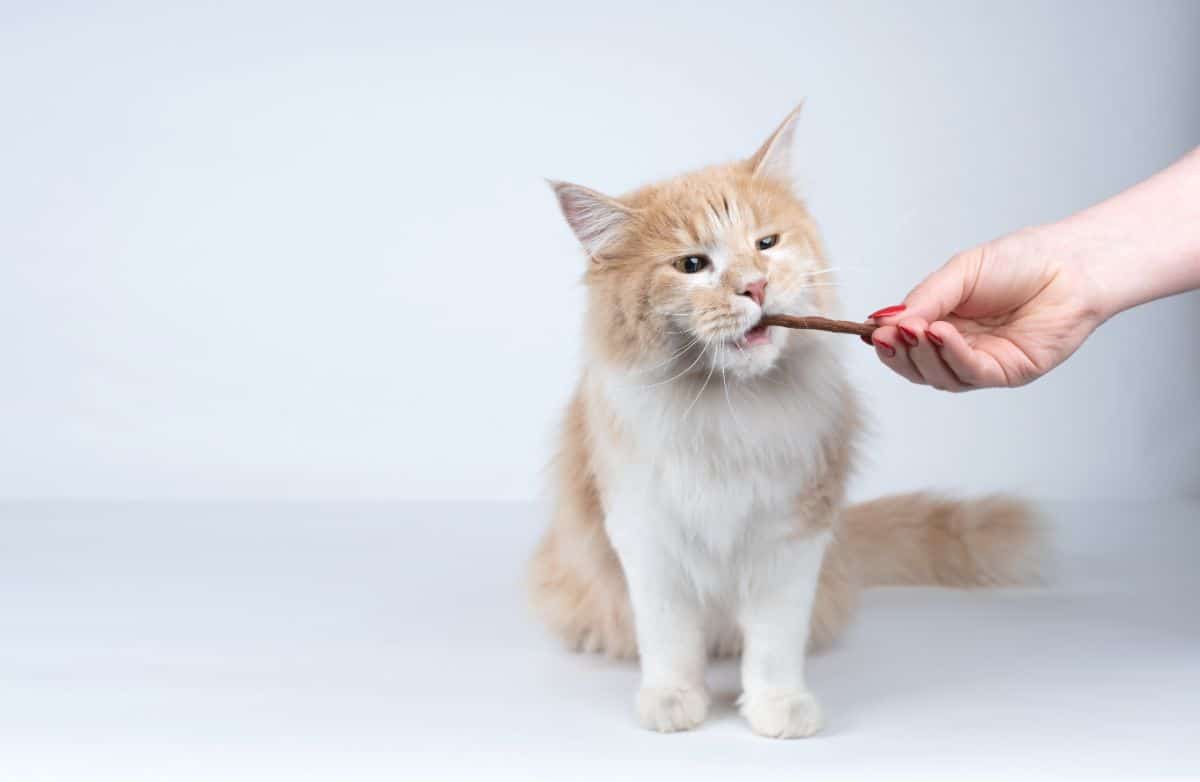 So, how much do Maine Coons eat in a day? In general, they should consume between 360 and 526 calories per day. Some may require more or less depending on their weight and age.
If you're still unsure how much to feed your Maine Coon, consider asking your vet for further advice.