Cats are attentive and alert pets, making them fans of laser toys. While the primary part of the toy is the laser, several laser toy options work best depending on what you're looking for with your cat.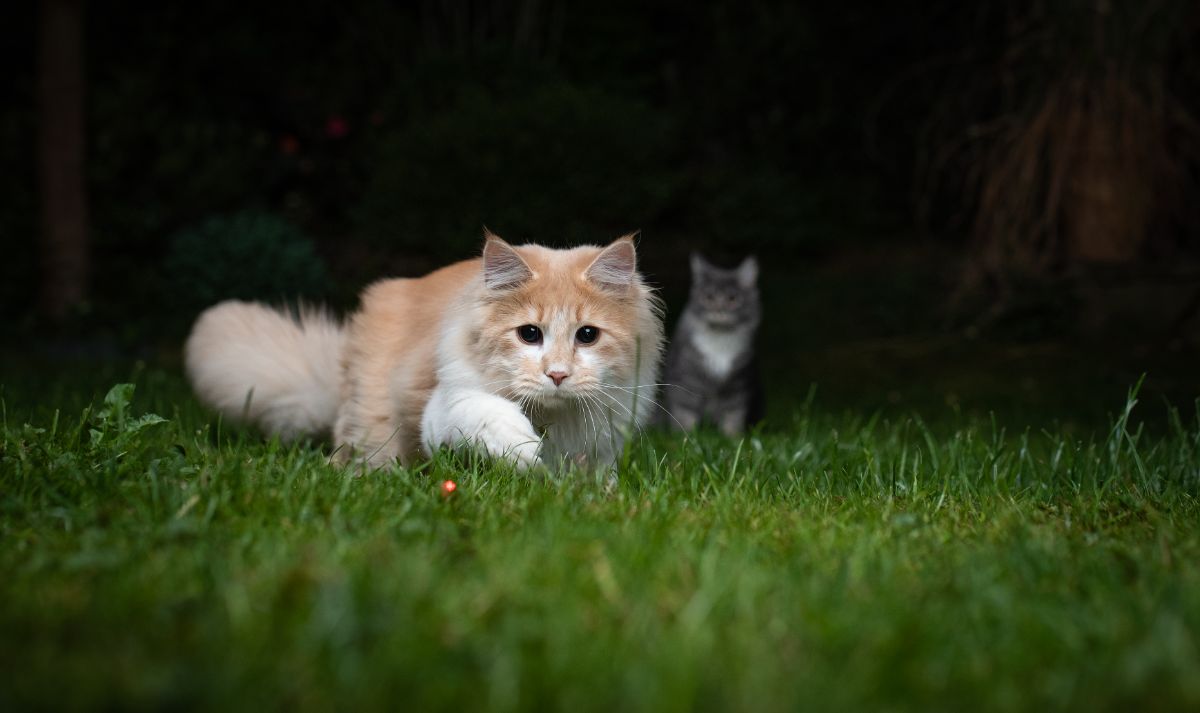 If your cat is experiencing obesity, laser toys can be a brilliant way to activate its prey drive and guarantee some physical activity. You, of course, want what's best for your feline friend, so keeping them entertained can be a great way to get them moving.
Here are some of the best laser toys for cats on the market.
Jump to:
11 Best Laser Toys For Your Cat
It depends on your cat's interests and the type of laser toy you need, but here are the best eleven laser toys.
The PetSafe Laser Tail is the best overall on our list because it is essentially a laser on wheels. This mouse-shaped cat toy keeps the laser moving while being another object your cat can try to hunt. This laser keeps your cat busy and offers them ten minutes of fun activity.
2. Best Automatic Laser Toy: PetSafe Bolt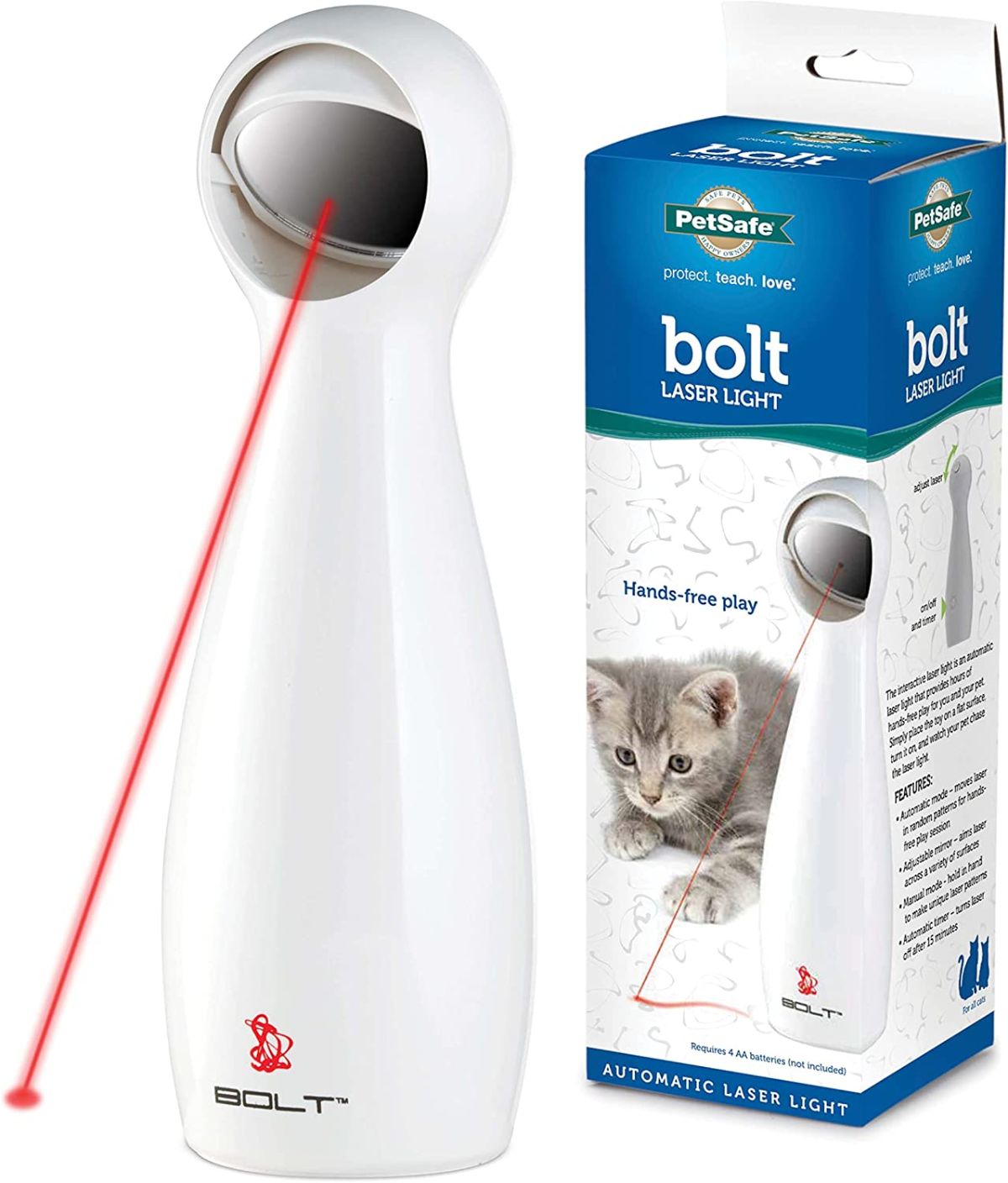 The lasers that can work on their own are ideal, especially if you're away from home during the day. The PetSafe Bolt stands on its own and automatically draws random laser patterns on the ground for your cat. It shuts off on its own and stays out of your way on the floor.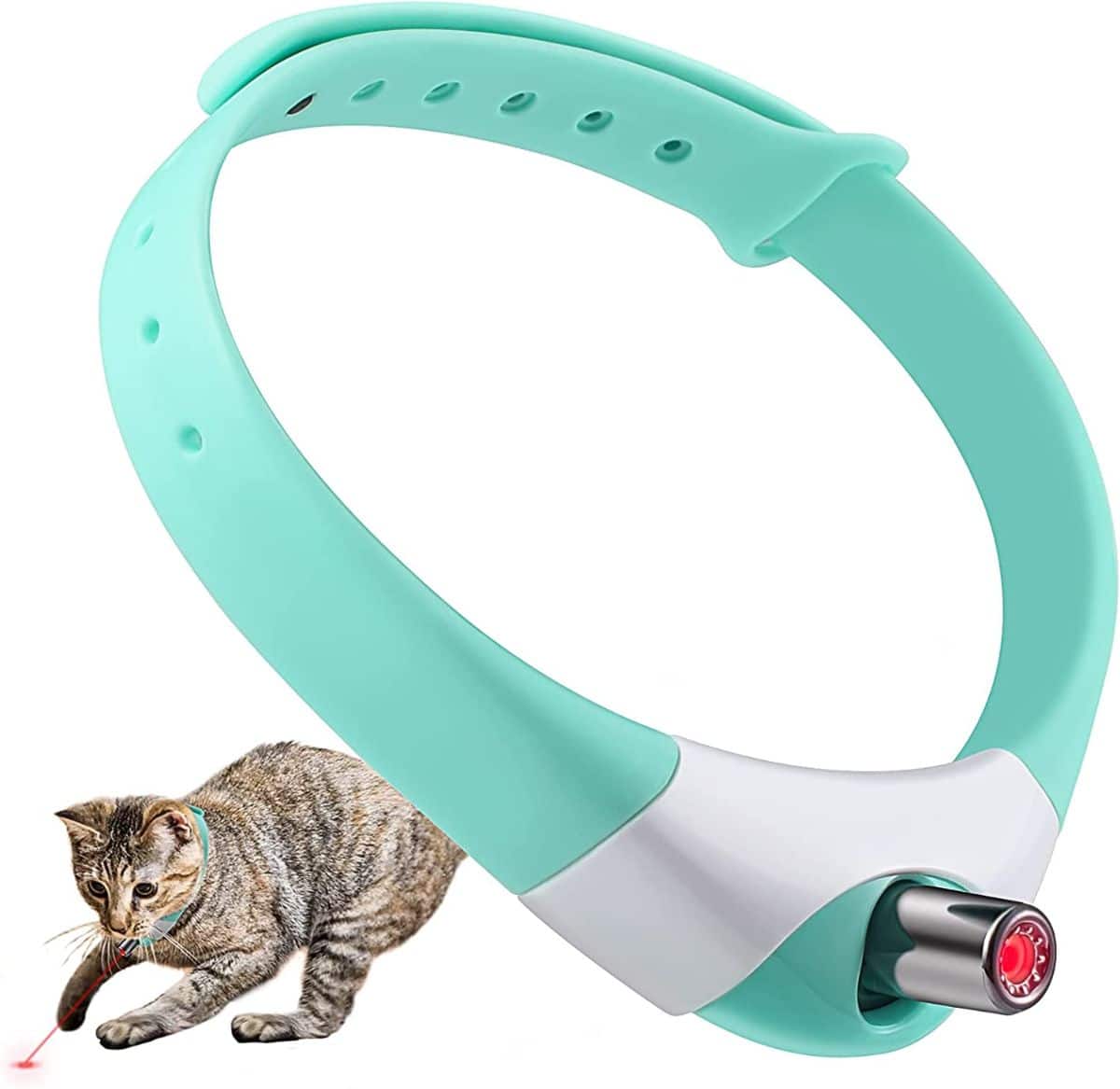 This Wearable Automatic Cat Toy Collar moves with your cat and is the perfect way to ensure they get enough exercise for the day. Because the laser is attached to the collar, your cat will chase the laser until it automatically turns off.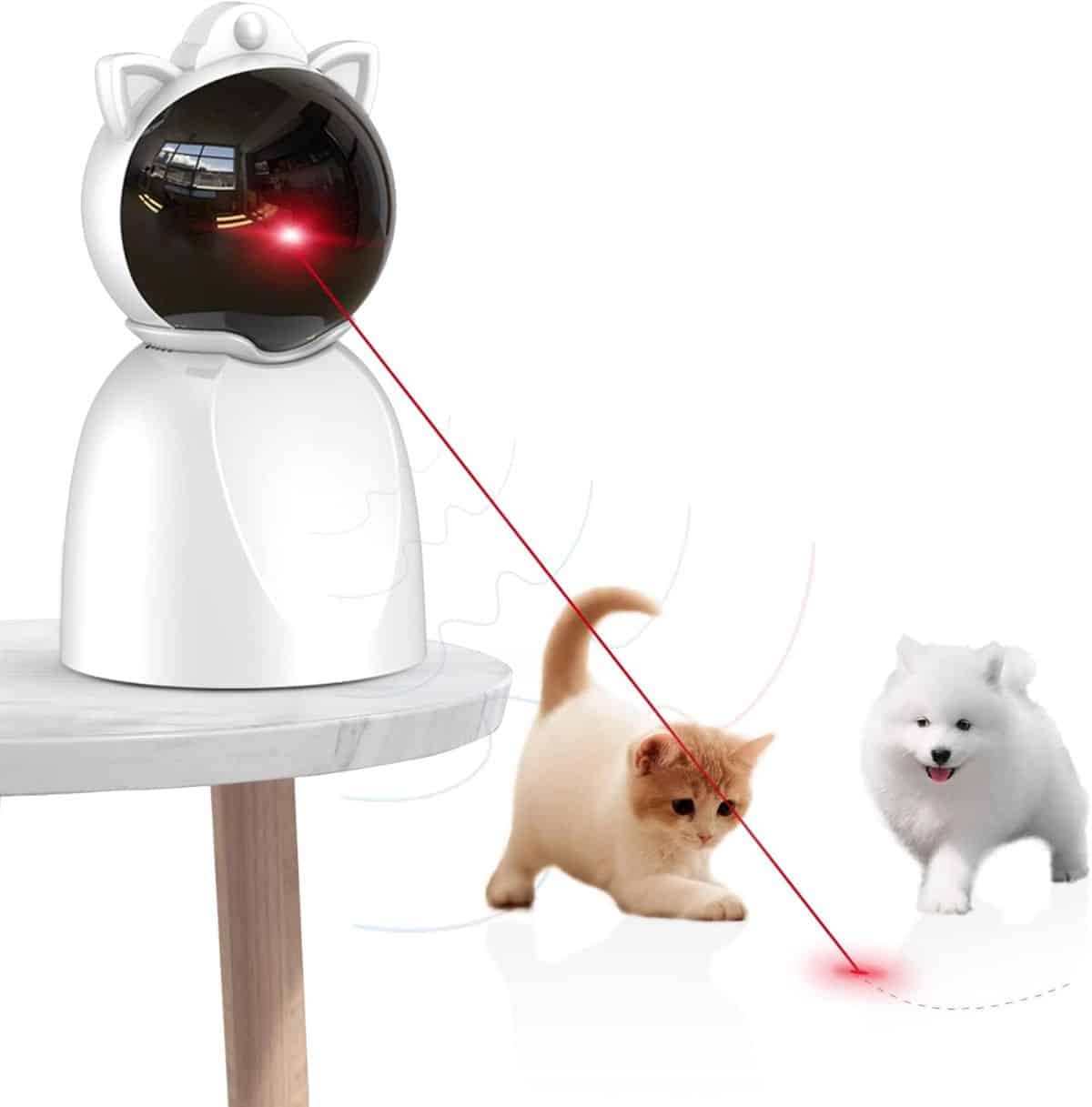 The Rechargeable Motion Activated Cat Laser Toy is similar to the other automatic PetSafe Bolt, except this toy is motion activated. It will know when your cat is nearby and turn on to offer them some fun.
It only lasts 15 minutes and will only run for two hours maximum to not overwork your cat.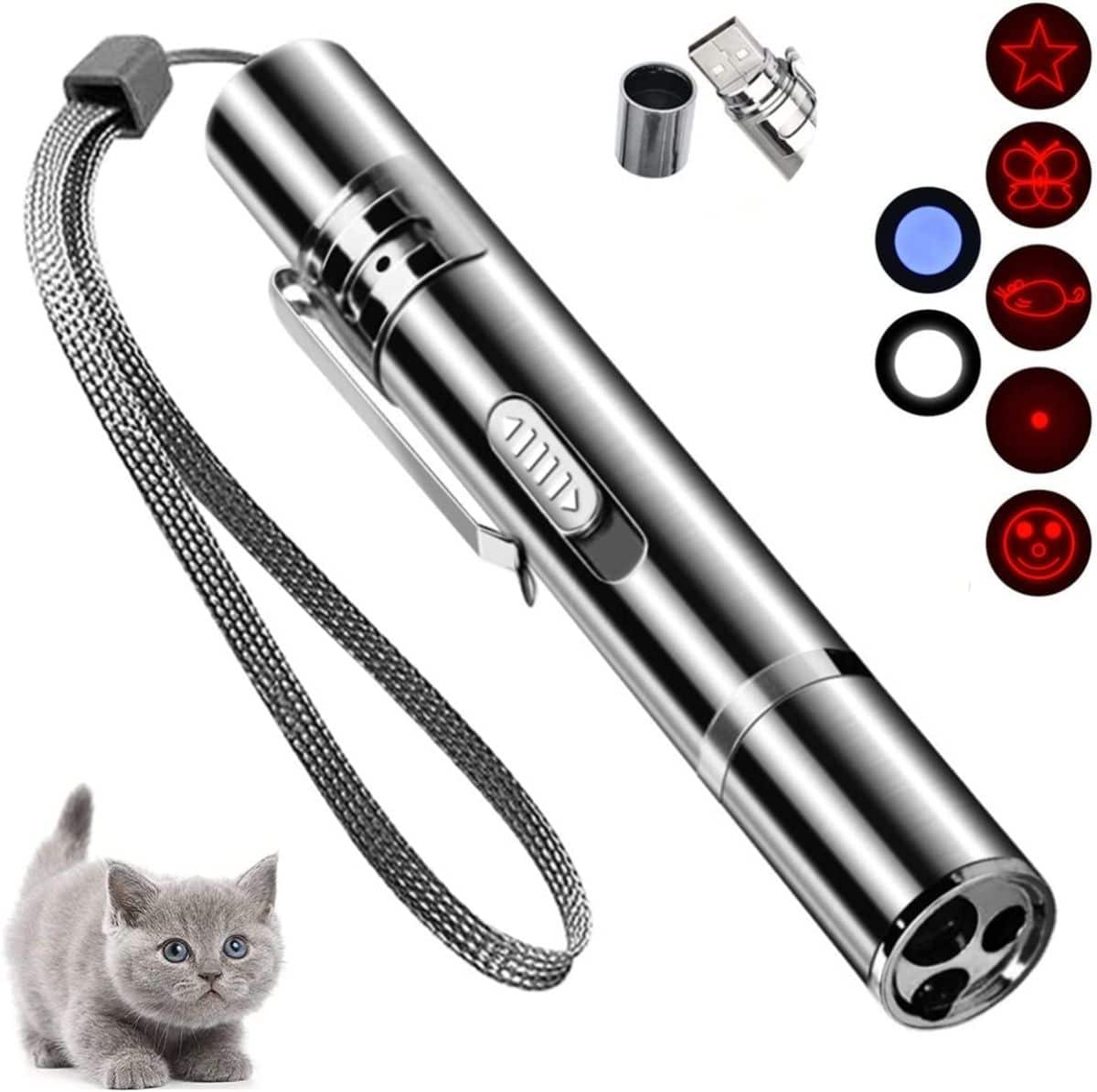 This Red Dot LED Light Pointer is a hand-held device that allows you to interact with your cat. If you want in on the fun, ditch the automatic laser toys and use one that allows you to point the laser.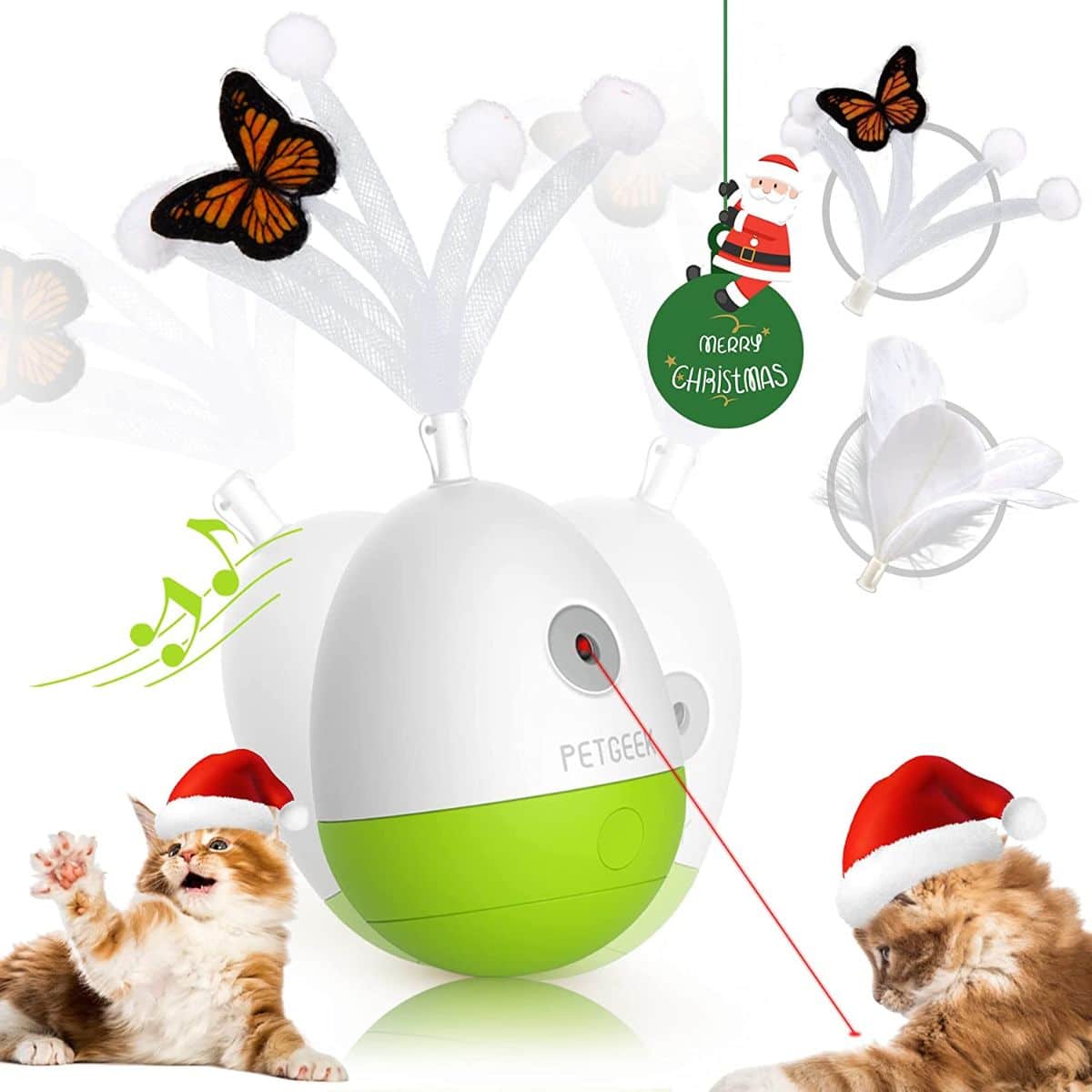 The PETGEEK Laser Pointer is best for hyperactive kittens that can't seem to make up their mind on what to do. This toy offers a laser to chase but also has a feather located on the top with a round bottom to give your kitten an additional toy to play with.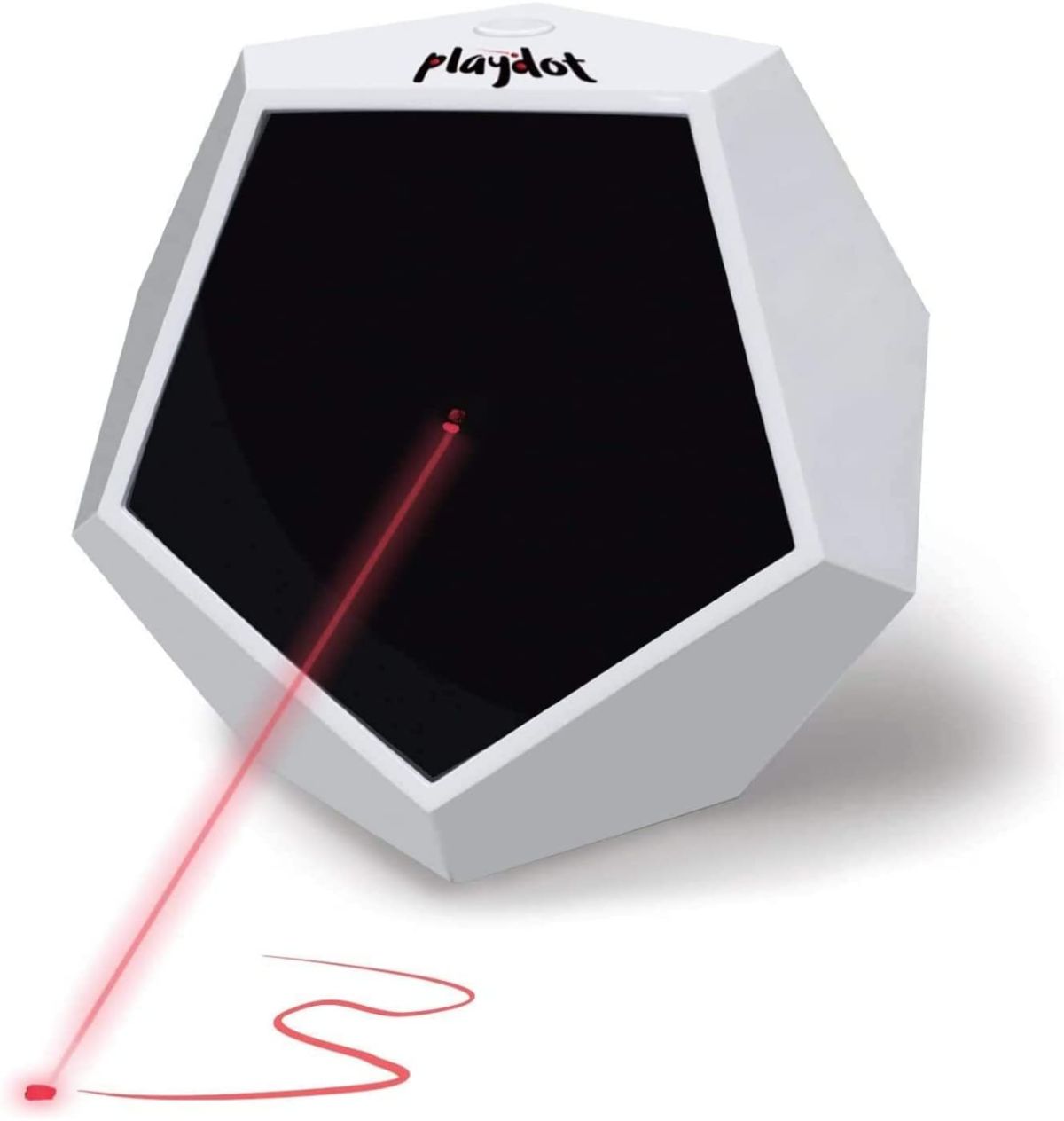 The Felix & Fido Playdot! has four different game modes, one of them allowing you to interact with your cat and the other three being self-play for your cat.
It offers slow, fast, and advanced play for your cat, so whether your cat is young and spry or old and slow, there is something for them.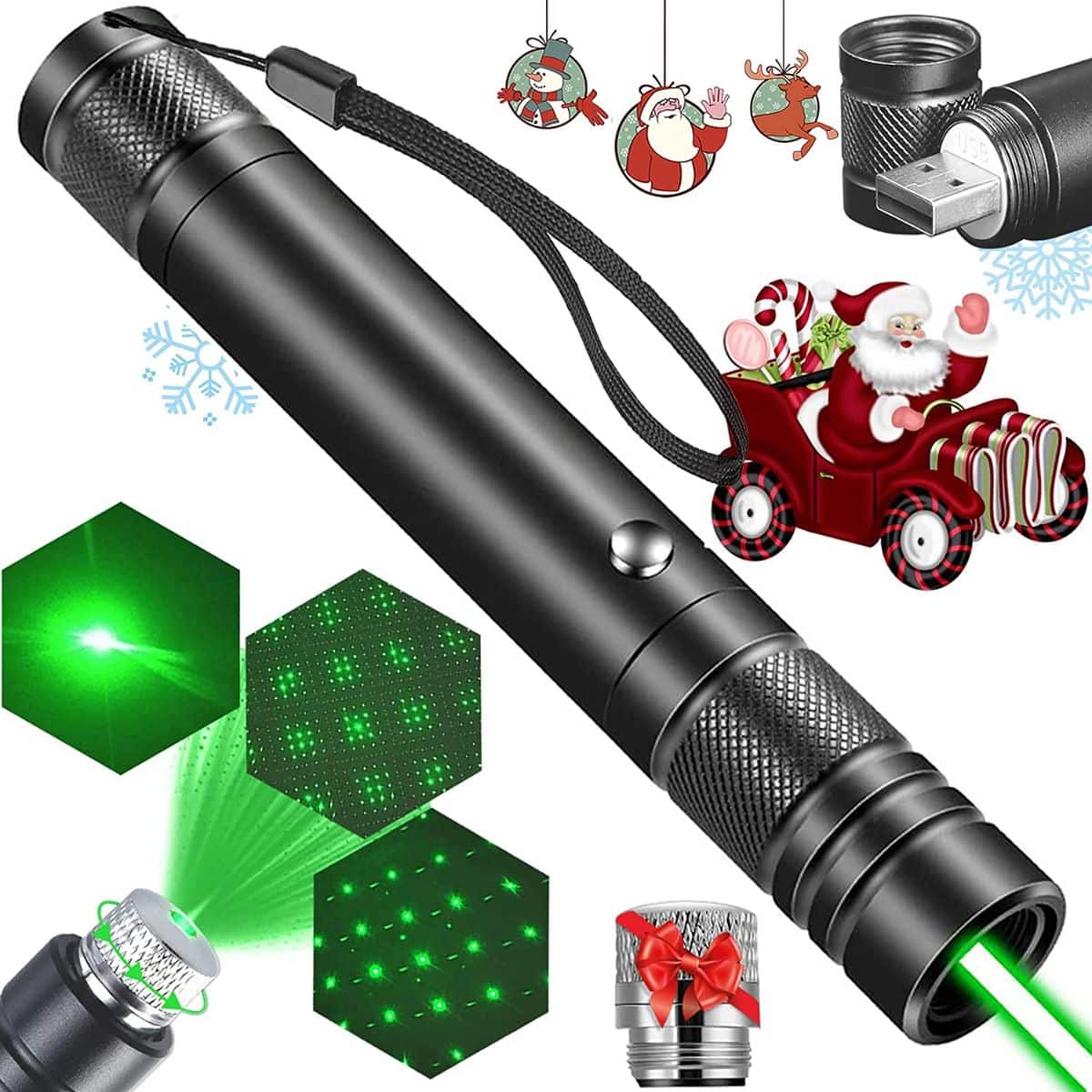 Even outdoor cats find themselves loving laser pointers. While they have plenty of stimuli in the wild, the Green Laser Pointer High Power is an intense LED light that works outdoors, as well.
It can also be used to draw your cat back to the house if it's time for dinner or if they aren't supposed to be outside.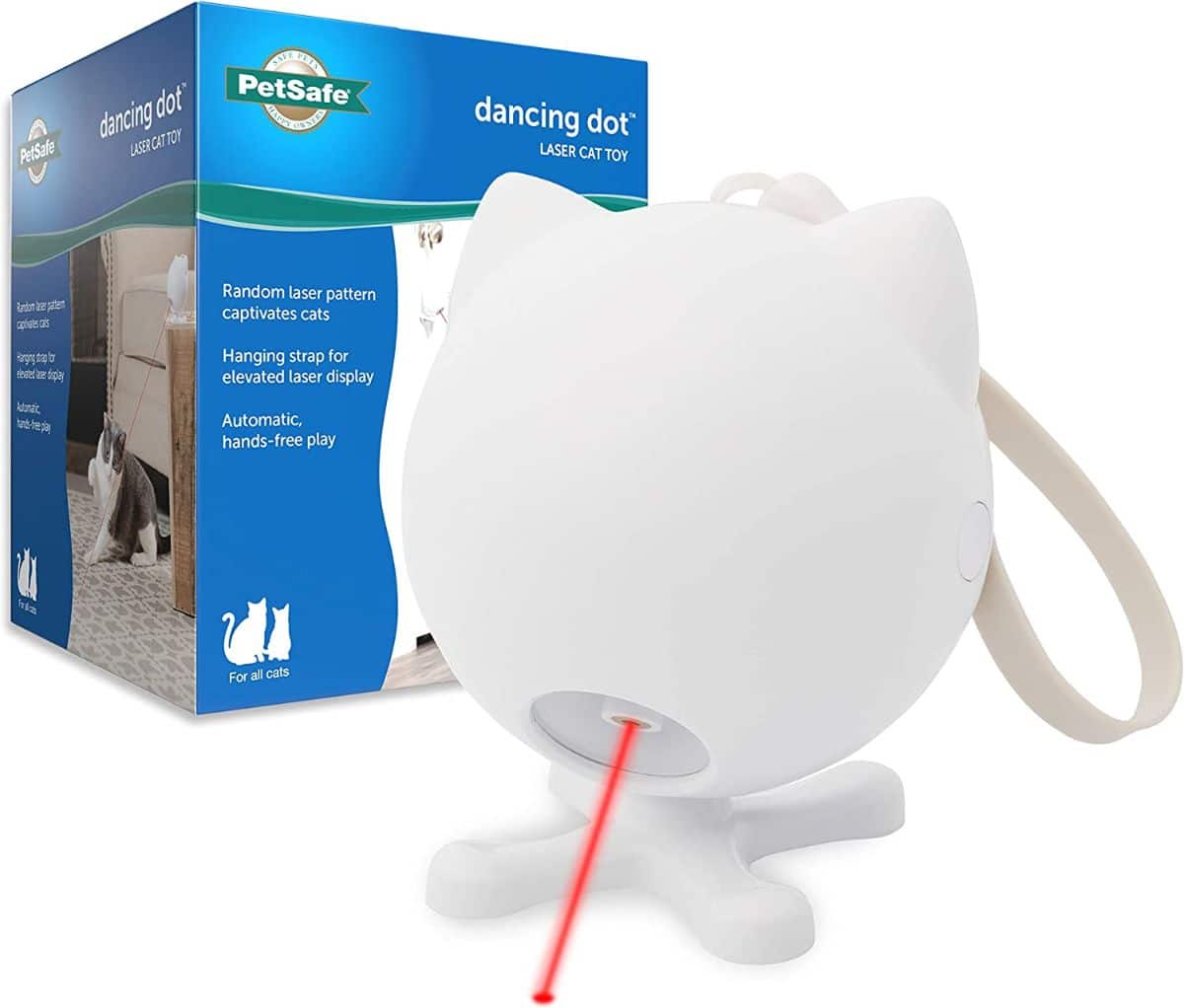 The PetSafe Dancing Dot is an automatic laser toy that can be hooked on a door knob, placed on the floor, or high up on a dresser and still offer a fun laser chase for your cat. You can take the Dancing Dot anywhere.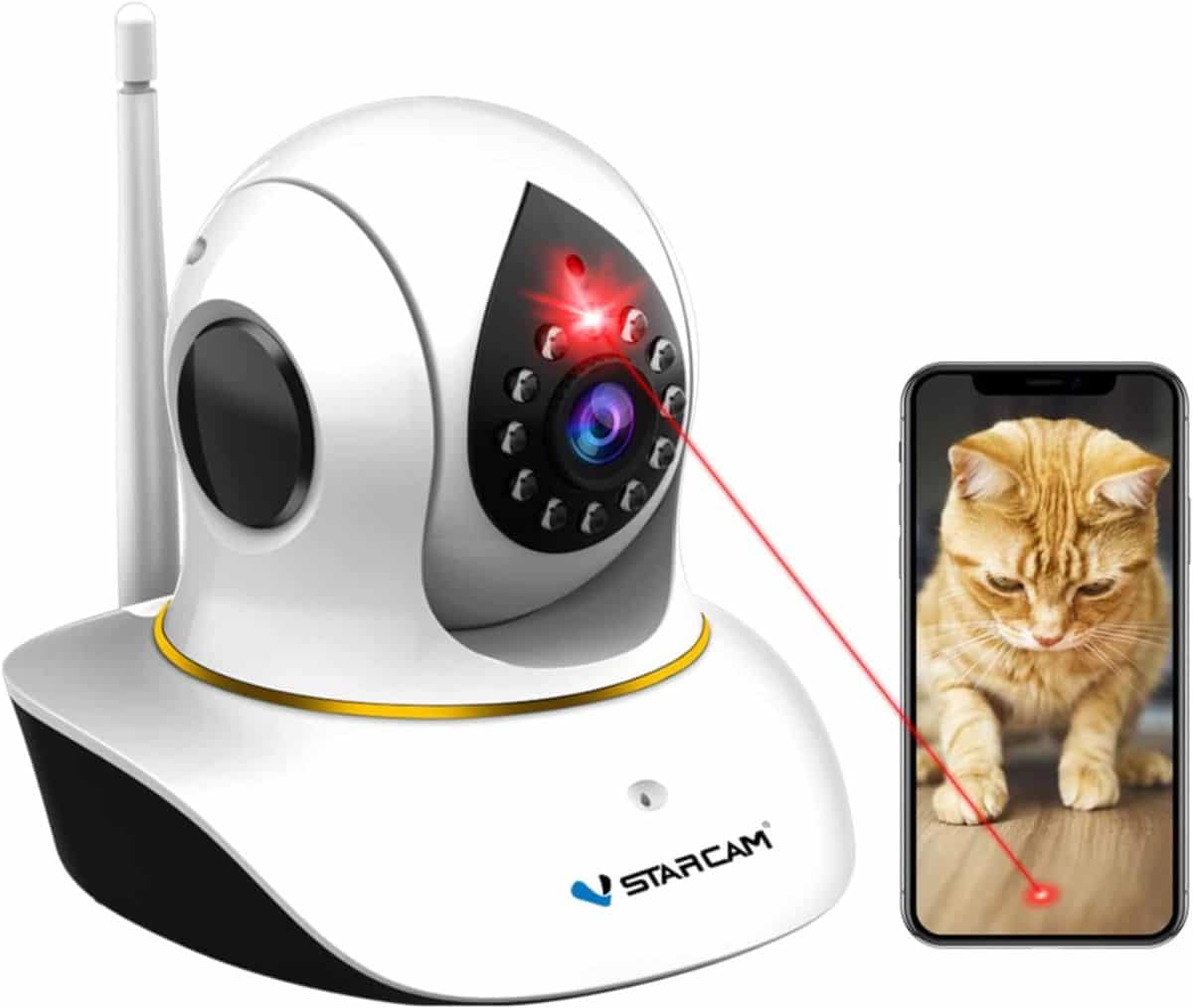 The VStarcam Cat Camera with Laser is the best multi-functional toy laser because it's a camera and laser in one. This laser toy is perfect for when you're away and want to make sure your cat is safe and having fun.
Using the camera, you can also catch some silly moments of your cat while they play with the laser.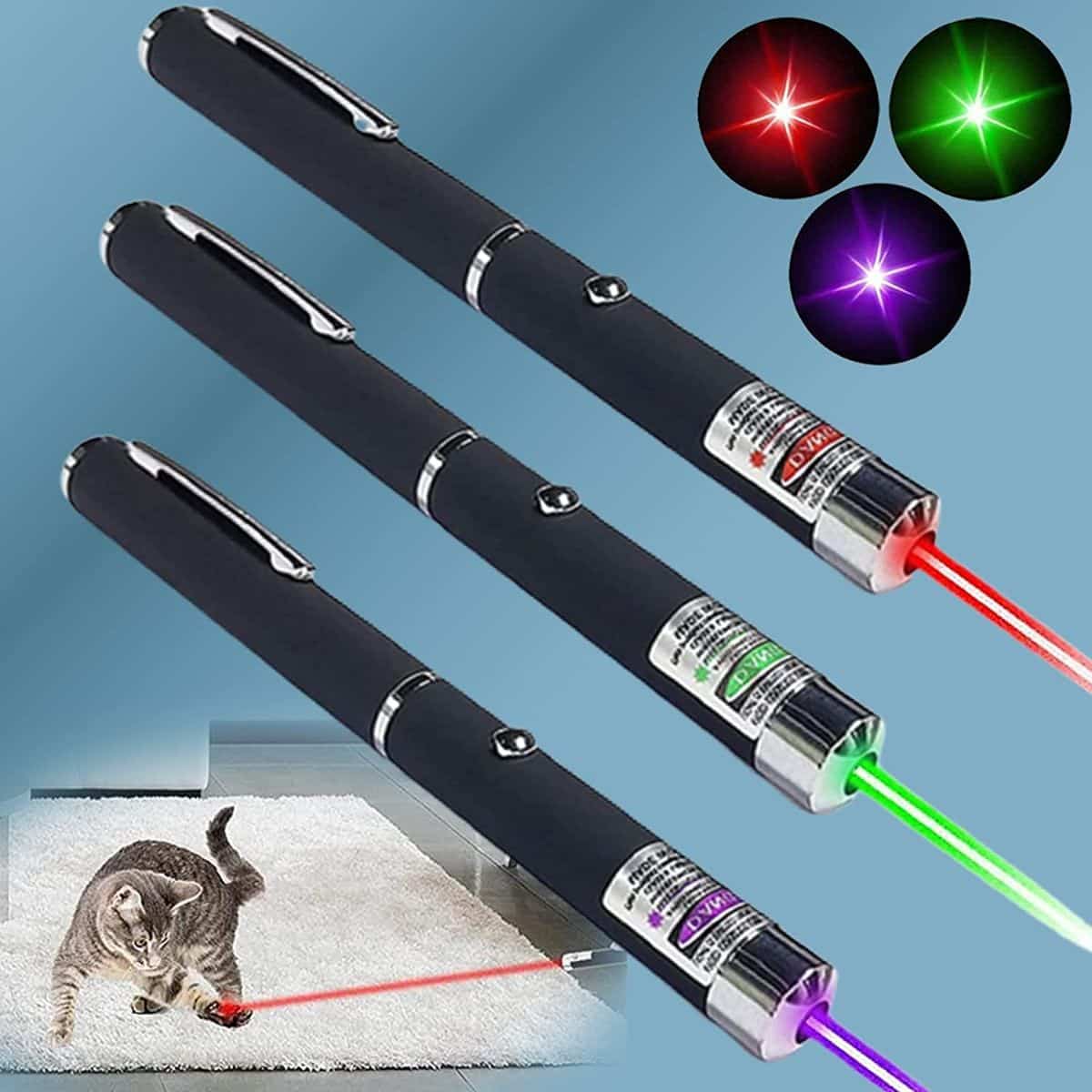 The 3-Pack Laser Pointer Cat Toy offers three different colors for your cat to play with. While red is the best option, the purple and green options switch it up and may add a new level of excitement for your cat.
This is also a great option if you have multiple cats and a few people who'd like to interact and play with them.
Frequently Asked Questions
Here are the most frequently asked questions when it comes to cat laser toys.
Conclusion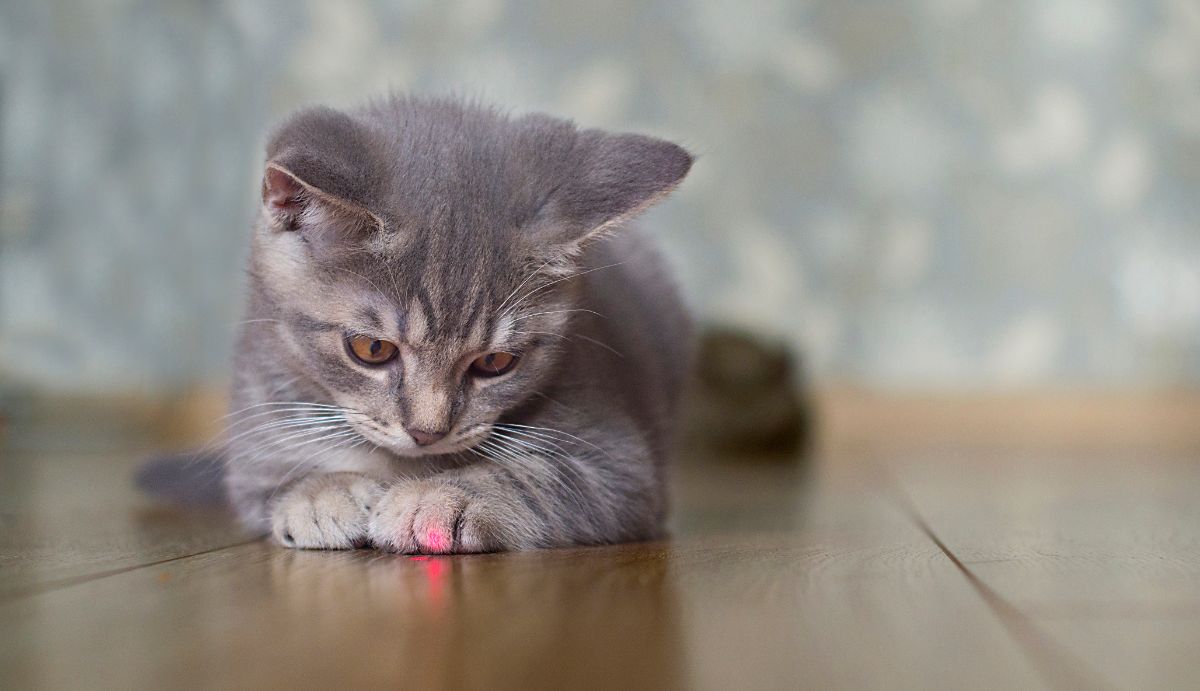 Laser toys are some of the best toys for your cat. They prevent anxiety, offer fun to your cat even when you're away, and make sure your cat is living a fun, healthy life.