Contrary to popular belief, cats don't purr just for the sake of being satisfied. Purring is a natural habit learned from a young age to let their mothers know where they are and to attract attention when they want something.
So, why isn't your Maine Coon purring? Maine Coons are very vocal felines mixed with chirping, chattering, and soft mews that get your attention, so they may not feel the urge or need to purr. However, there are other explanations.
Jump to:
Your Maine Coon Prefers a Different Way of Socializing
Maine Coons are unique breeds who show their love, affection, and happiness levels through body language and closeness. Pay attention to your Coons facial expressions, ear tilting, tail twitching, and the various sounds she makes.
Any one of their vocalizations will let you know what they're feeling, as not every Maine Coon feels the need to purr.
Because of Their Past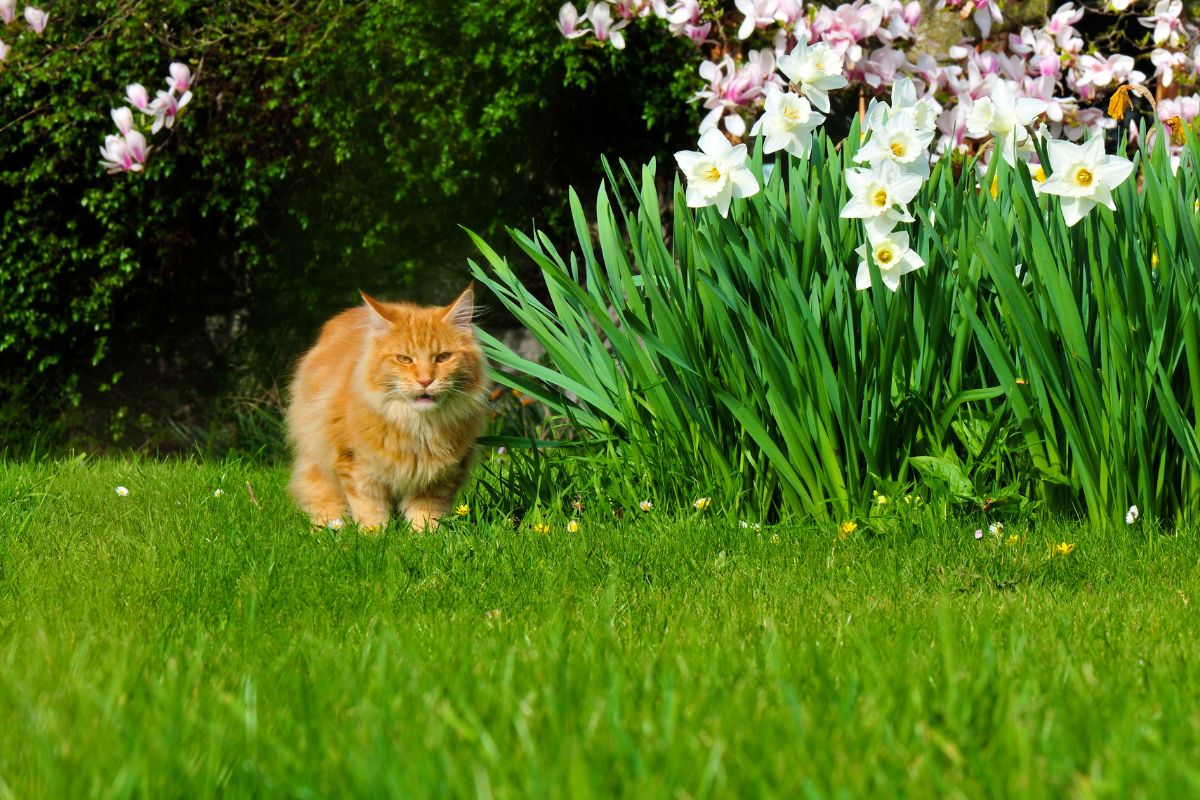 If you've gotten your Coon from the pound, they might have witnessed or gone through the trauma, which will reverse the need to purr. Feral cats learned through their environment not to purr to avoid predators and danger.
With friendly interactions and built trust, one day, you may feel and hear a slight rumbling noise. It's nothing to be concerned about if your Coon doesn't purr.
Throat or Vocal Cord Trauma
Any cat that has undergone trauma may become disabled in making noises if they've experienced a throat injury or dyspnea. Then again, if your cat meows fine and vocalizes differently, it shouldn't have difficulty with purring.
If you have any concerns about an injury, take your Coon to the vet and seek advice.
Stress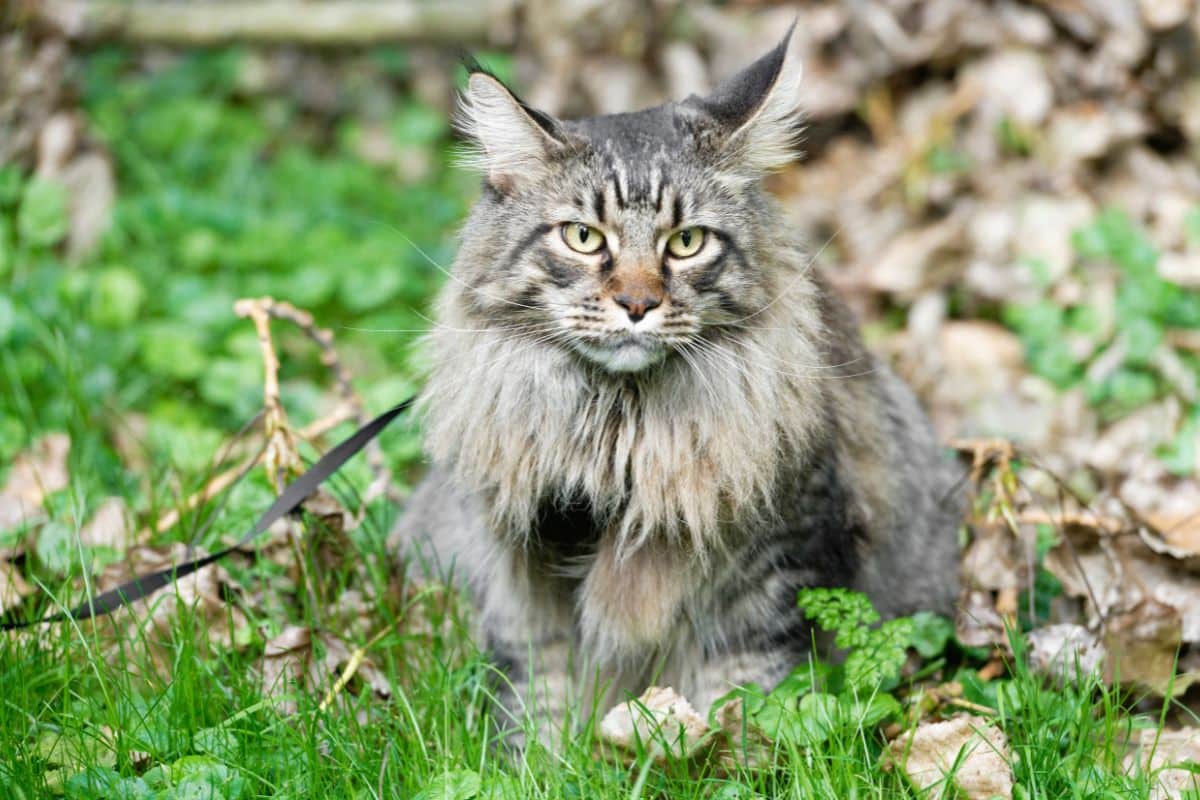 Was your Maine Coon purring fine when you got him, but now nothing? It could be that your furbaby is stressed. Think about if you've gone through any change in your life. Have you recently moved? Did you add a new member to the household?
If your Coon is stressed, they'll purr less until they feel comfortable again. Try cuddling or spending extra time with your feline companion to ensure they feel safe and comforted.
Depressed
Depression in cats is similar to the signs of anxiety or stress. Signs of a depressed Coon include:
Excessive grooming
Change in weight and eating habits
Sleeping more often
Less interest in things they used to love
Increased urination
Not using the litter box
Increased or decreased communication
If you notice any of the above signs in your Maine Coon, you may be depressed. The best thing you can do is to find the problem and comfort them. Eventually, you'll hear that soft purr like you once did.
Older Cats Are Much Quieter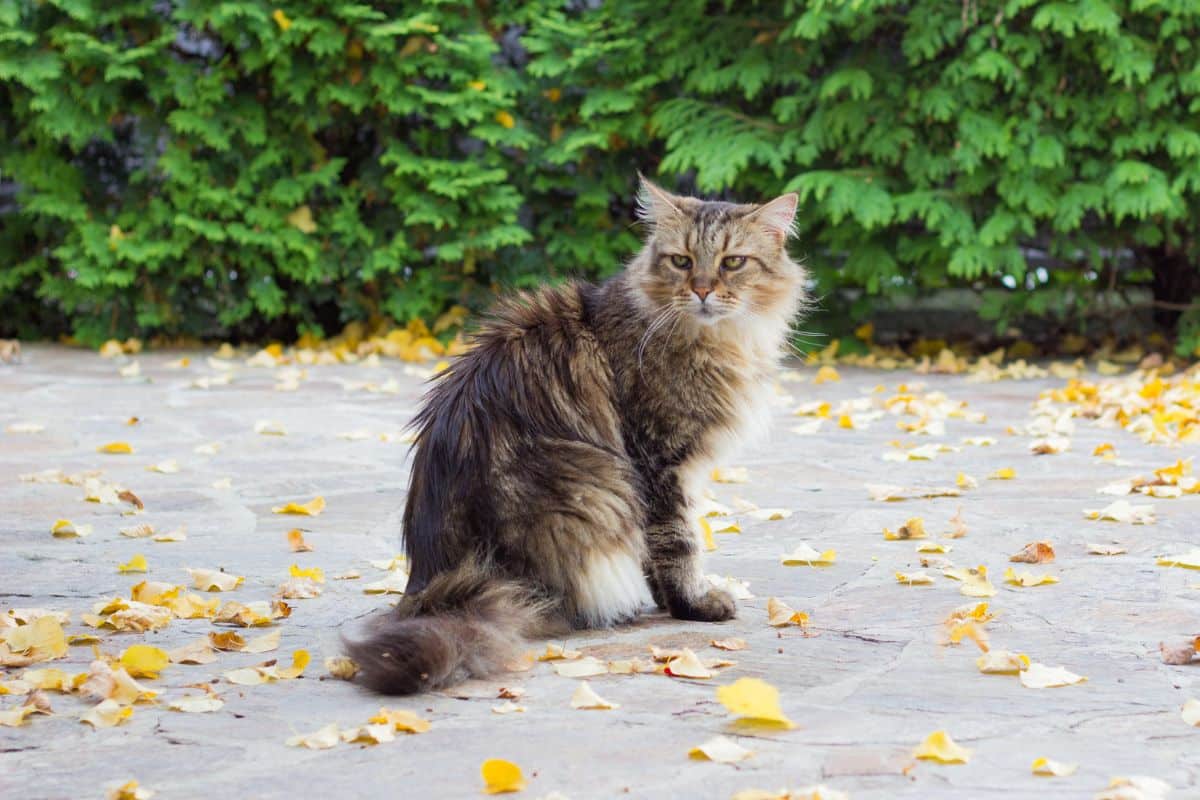 Old age does strange things to older Coons. From behavior changes to eating habits, even how they communicate changes. Purring in old age will become slightly softer, if at all. Instead, they'll engage with you by being more affectionate and needy.
Maybe You Can't Hear it
If all explanations fail, it's possible that you cannot hear your Maine purr. Since Maine Coons use all aspects of their body and voice, their need to purr decreases, unlike other cats. When they purr, it may be on their own as a self-soothing tactic or so low that you can't hear it.
Conclusion
Regardless of the reason for your Maine Coon not purring, there is seldom a time to be concerned. However, for further advice, bring your Coon to a vet for a checkup. If the vet says everything is fine, you have nothing to worry about.