Maine Coons are one the largest tamed cat breeds in most homes today. Besides, they are among the oldest breeds found in North America.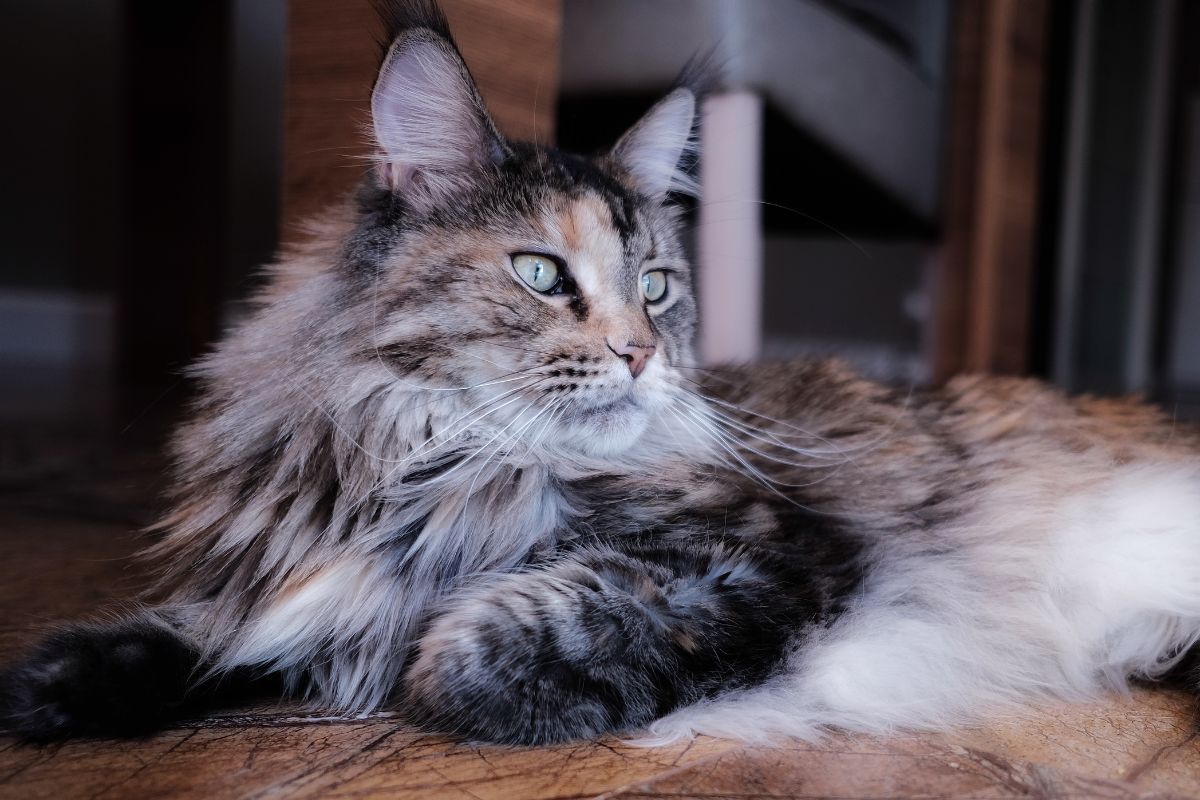 You can easily tell the Maine Coon by its long and thick waterproof coat. The size of the hair differs around the body of this cat. Usually, a Maine Coon will have short hair on the head, neck, and shoulders.
Maine Coons also have long hair on their back, sides, and tail. The difference in the color of their coats ensures that no two Maine Coons look alike.
Besides their appearance, Maine Coon loves small spaces. Here are seven reasons why Maine Coons love small spaces.
Jump to:
1. Small Spaces Are Secure
If you own a Maine Coon, you probably have noticed your cat intuitively curling into a ball when falling asleep. Often, they do so as a way of protecting their belly.
Unlike dogs, cats will rarely expose the lower side of their stomach. The belly is the most vulnerable spot of your Maine Coon's body.
So, the Maine Coon will prefer curling into a small space to cover its belly and keep it safe from exposure.
2. Small Spaces Are Warm
Like other cats, Maine Coons are heat seekers, always looking for a source of warmth. Initially, these animals were desert creatures.
So, they're most relaxed in temperatures between 86 and 97 degrees Fahrenheit. Often, you'll find your Maine Coon curled up in a small space to sleep. That way, these animals retain part of the body heat that they love.
3. It's Psychological
Sometimes, your Maine Coon can show aggression when provoked. Even so, these animals aren't very good at handling conflicts.
Psychologically, they prefer hiding in small spaces where they can escape from anything bothering them. You may find your Maine Coon hiding inside a box or under your furniture in tight spots when stressed.
4. It's Environmental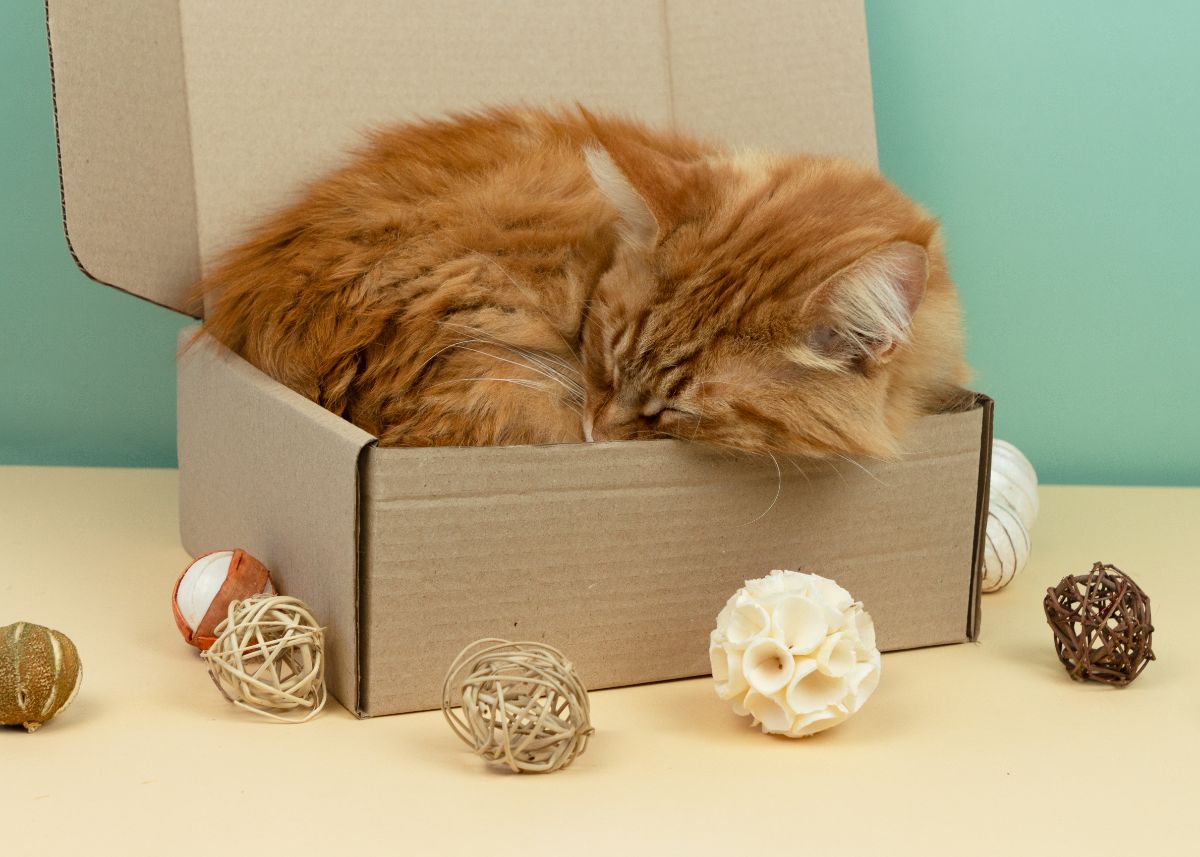 Usually, Maine Coons prefer small spaces for their safety and security. You'll hardly find your cat exposed to potential danger in wide-open spaces.
The small spaces provide a quiet and peaceful environment that Maine Coons love. This makes these animals feel safer even if your noisy vacuum cleaner is the only possible danger around.
5. Small Spaces Remind Maine Coons of Kitten-hood
Usually, pregnant Maine Coons will find a quiet, calm, and relatively small space to give birth and care for their kitten. Through this instinct, you'll find grown Maine Coon looking out for small spaces in your house.
6. Small Spaces Helps Maine Coons Reduce Anxiety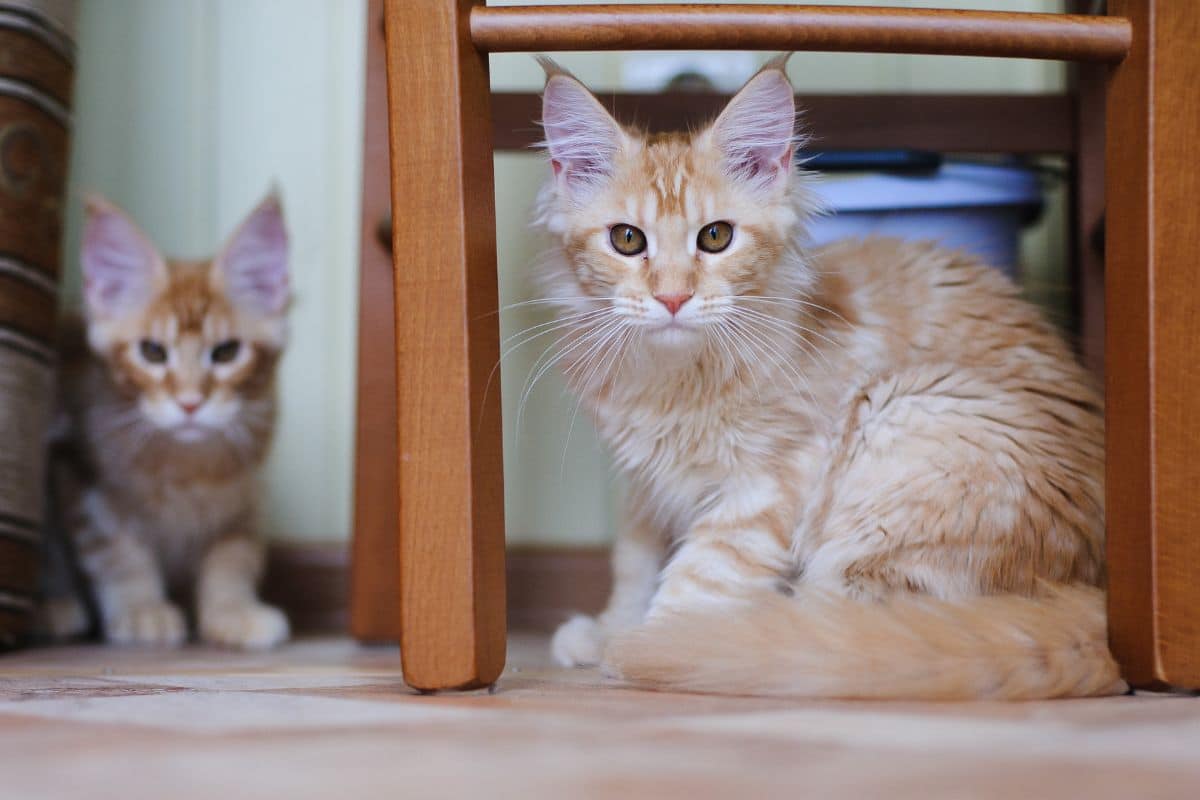 Sometimes, your cat may be tired, overstimulated, or need a break. So, it'll prefer looking for a small space like a box or under your furniture.
While in their comfort zone, Maine Coons recharge without disturbance before they can come out to play again. Often, recharging happens when you introduce your Maine Coon to a new environment or when you first adopt it.
7. Maine Coons Love to Observe Unseen
Cats are both hunters and prey. So, your Maine Coon will prefer hiding in a small space where it can lay back and watch out for potential prey.
Today, indoor Maine Coons may fail to see many rodents in their hideouts. Even so, the cat will prefer staying in the small space to observe you and your house occupants where it feels unseen.
Wrap-Up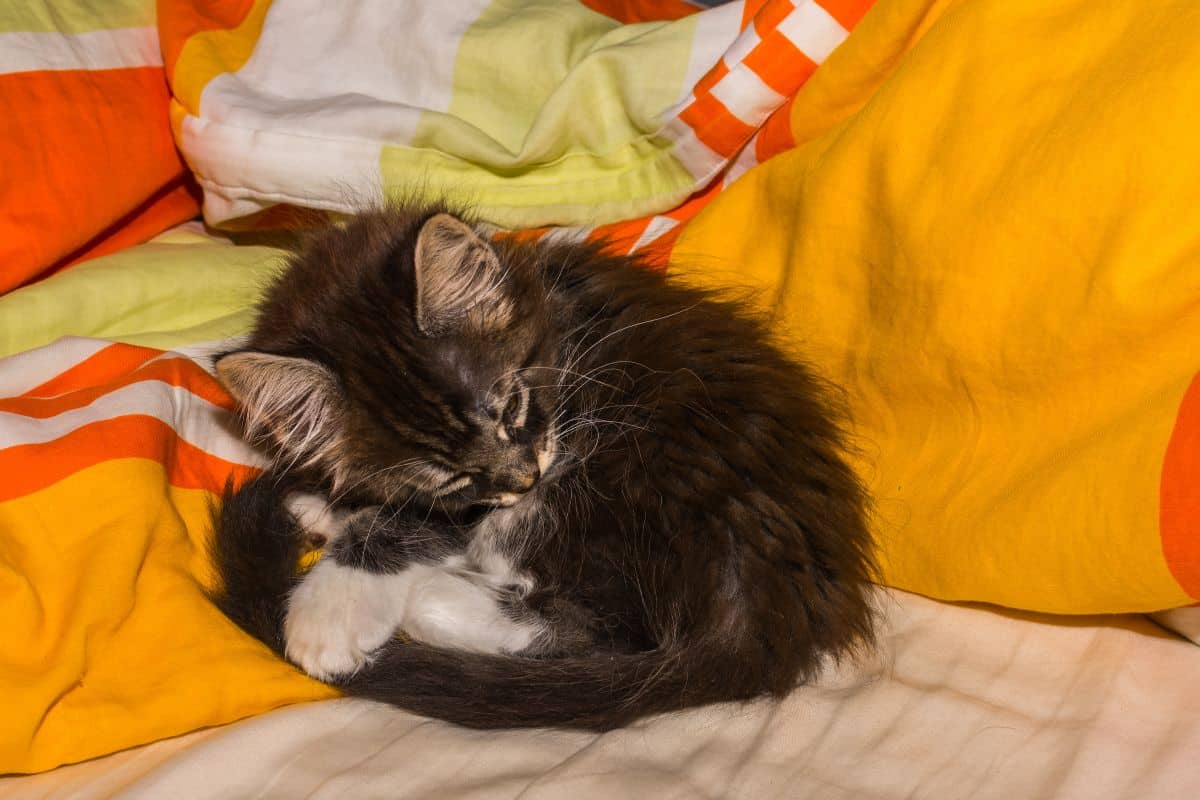 Maine Coons love curling up in small spaces for many reasons. As outlined above, your Maine Coon may prefer small spaces to retain their warmth or lay back to recharge.
Maine Coons also find small spaces safe and secure from anything that might be bothersome. You can make your cat feel more secure by buying cat caves from your nearby pet store.