Are Maine Coon paws different from regular cat paws? Yes, they certainly are. In fact, there are seven primary differences. As well as being much larger cats, Maine Coons have other differences, including the characteristics of their paws.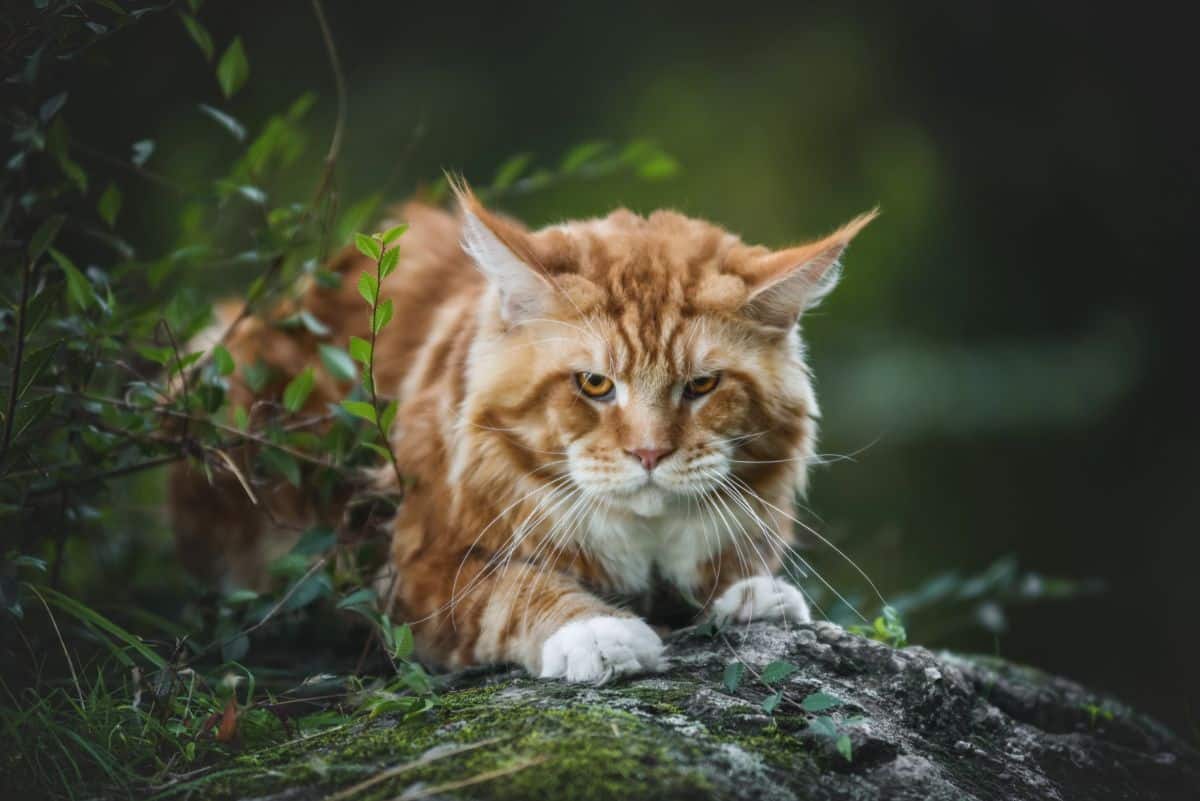 The most significant difference between Maine Coons and regular domestic cats is how big the former is. Maine Coons are so large that some people who've never seen them before have trouble believing that they're domestic cats. But they really are!
Let's find out seven cute differences between Maine Coon paws and normal cat paws.
Jump to:
1. Maine Coons Have Bigger Paws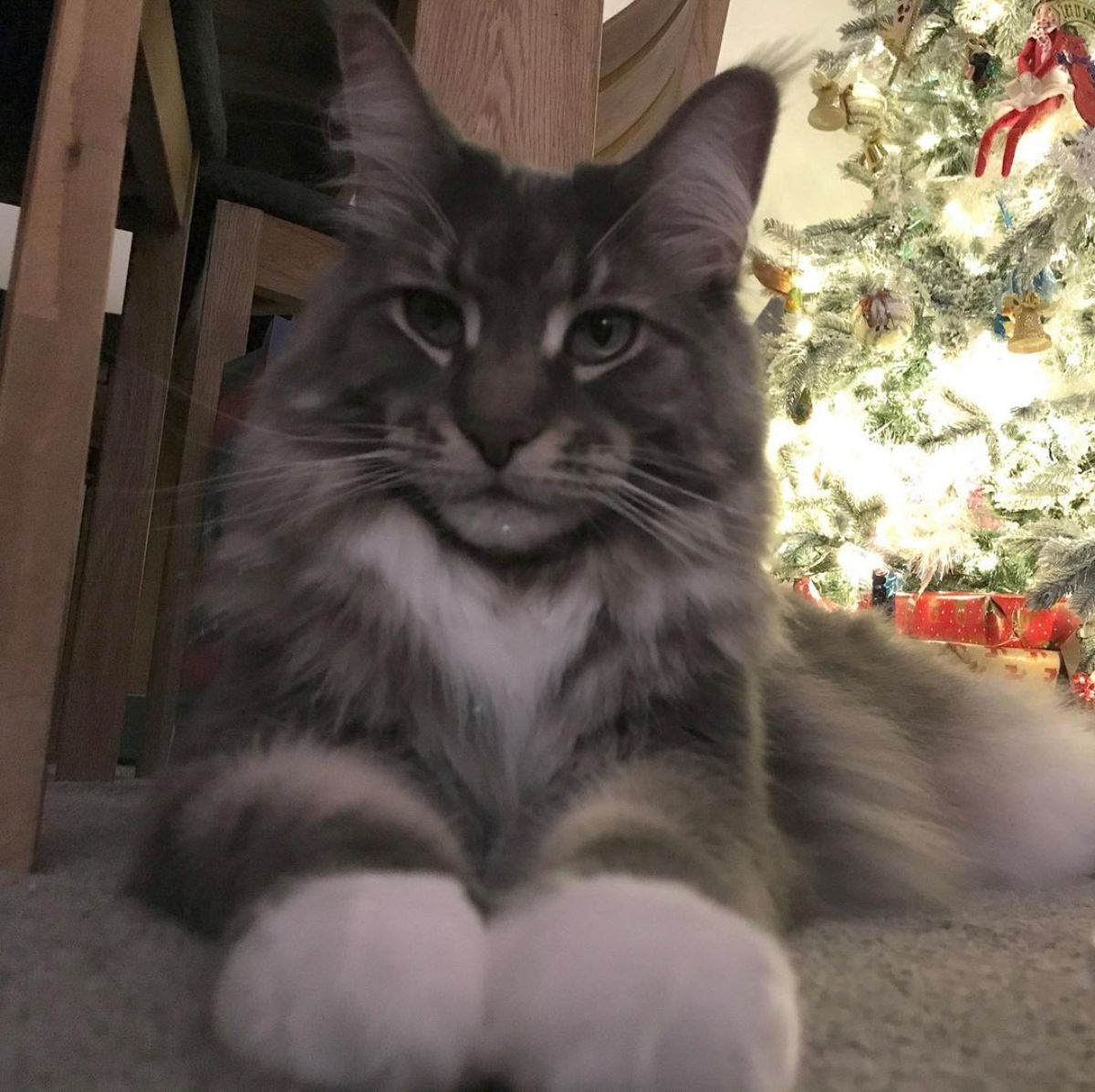 Many people wanting to adopt a Maine Coon ask, do Maine Coon cats have big paws? Yes, they certainly do have larger mitts than other cat breeds. As this is such a large cat breed, it's no surprise that every part of its body is bigger than other domestic felines, including its paws.
Let's give you a sense of how much bigger Maine Coons are than regular cats. A Maine Coon's average size may range up to 25 pounds! However, a typical domestic cat will probably only weigh between seven and ten pounds.
If you love large cat breeds, you'll adore how large the Maine Coon's paws are.
2. Maine Coons Have Fluffier Paws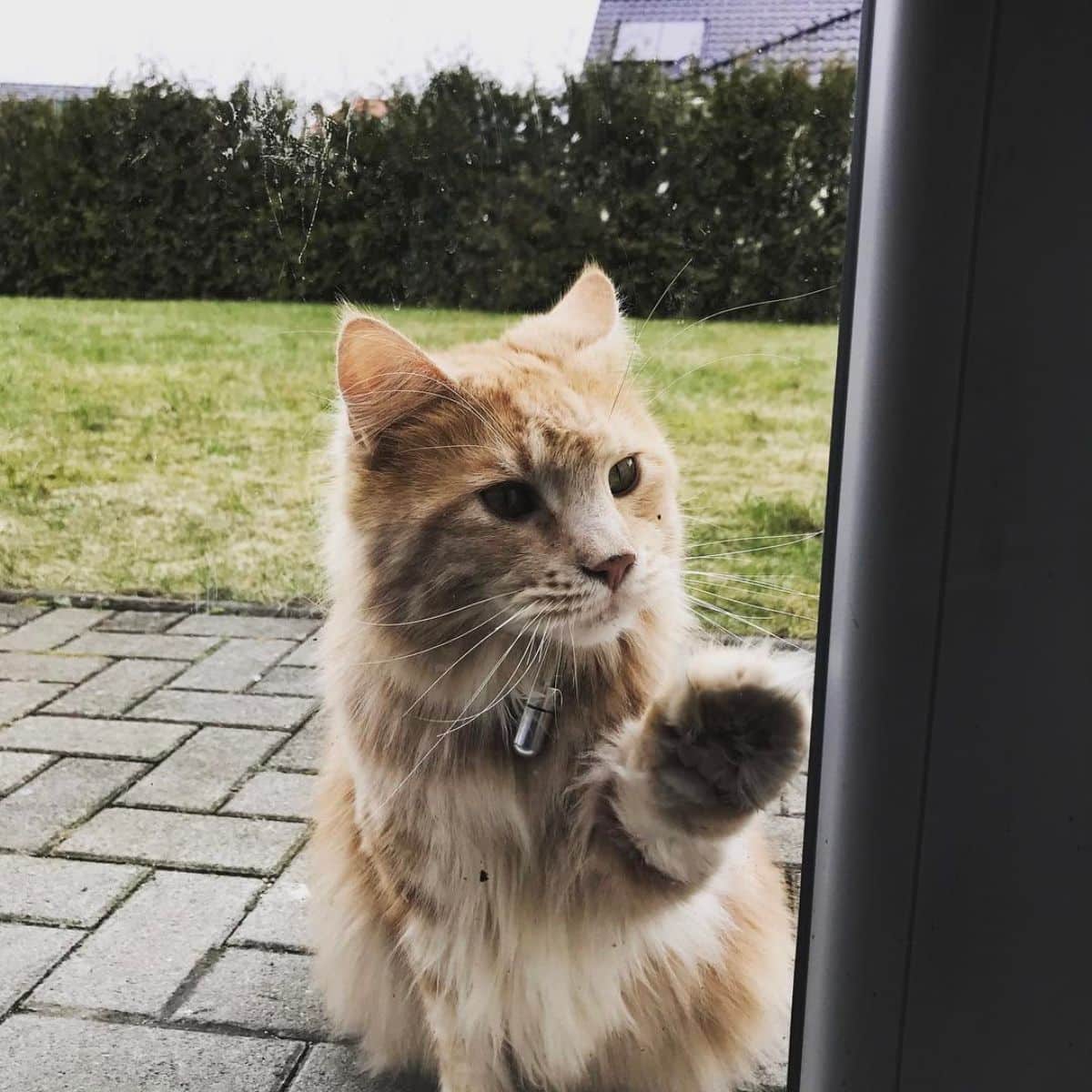 As Maine Coon cats have longer fur than many other cats, they also tend to grow longer around their paw pads. Isn't that adorable? As we'll learn later, you'll probably want to bring your cat to a groomer to have this hair trimmed occasionally.
Maine Coons not only have longer coats, but their hair tends to be oilier than other cats. That is another reason you'll need to take it to a professional groomer, at least occasionally, instead of trying to do it all yourself.
3. Maine Coon Paws are Flatter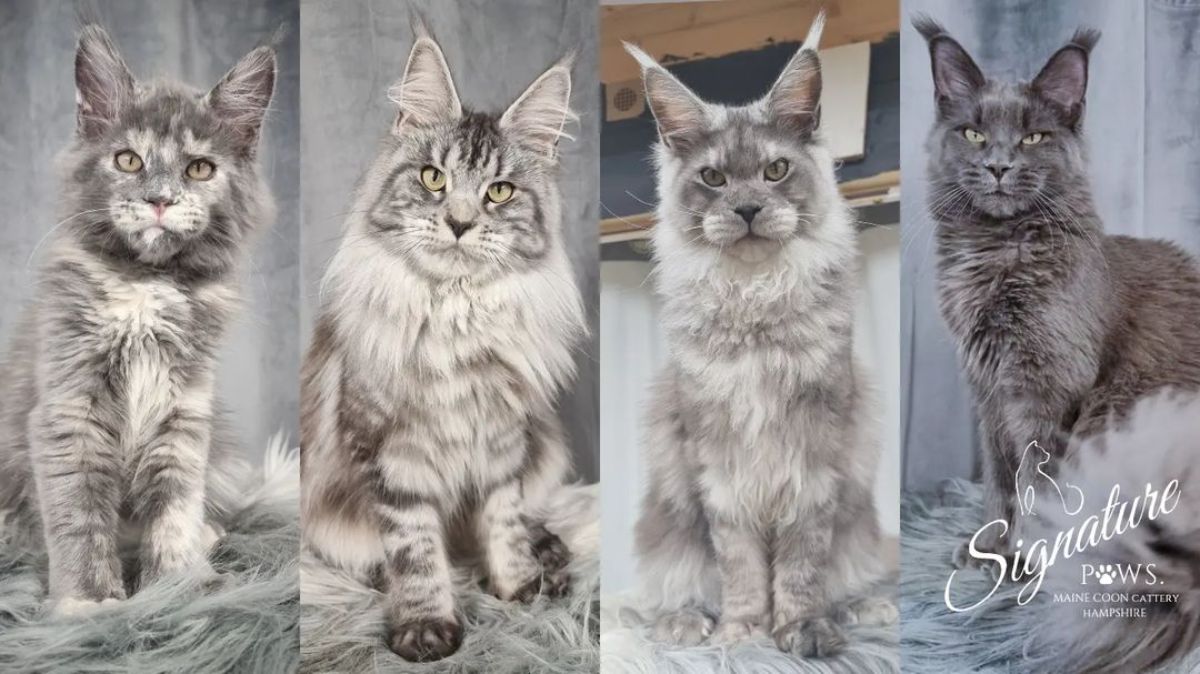 Remember, Maine Coon cats developed to deal with the snow and ice of cold climates. As such, their paws are a bit like snowshoes. Their paws are not only larger and wider but also flatter. The flatter paws mean they have a wider grip on the surface they are on.
The larger surface area of their paws is one of the several traits that give Maine Coons an advantage over other cats on tricky terrains and with climbing.
4. Maine Coon Paws are Better at Gripping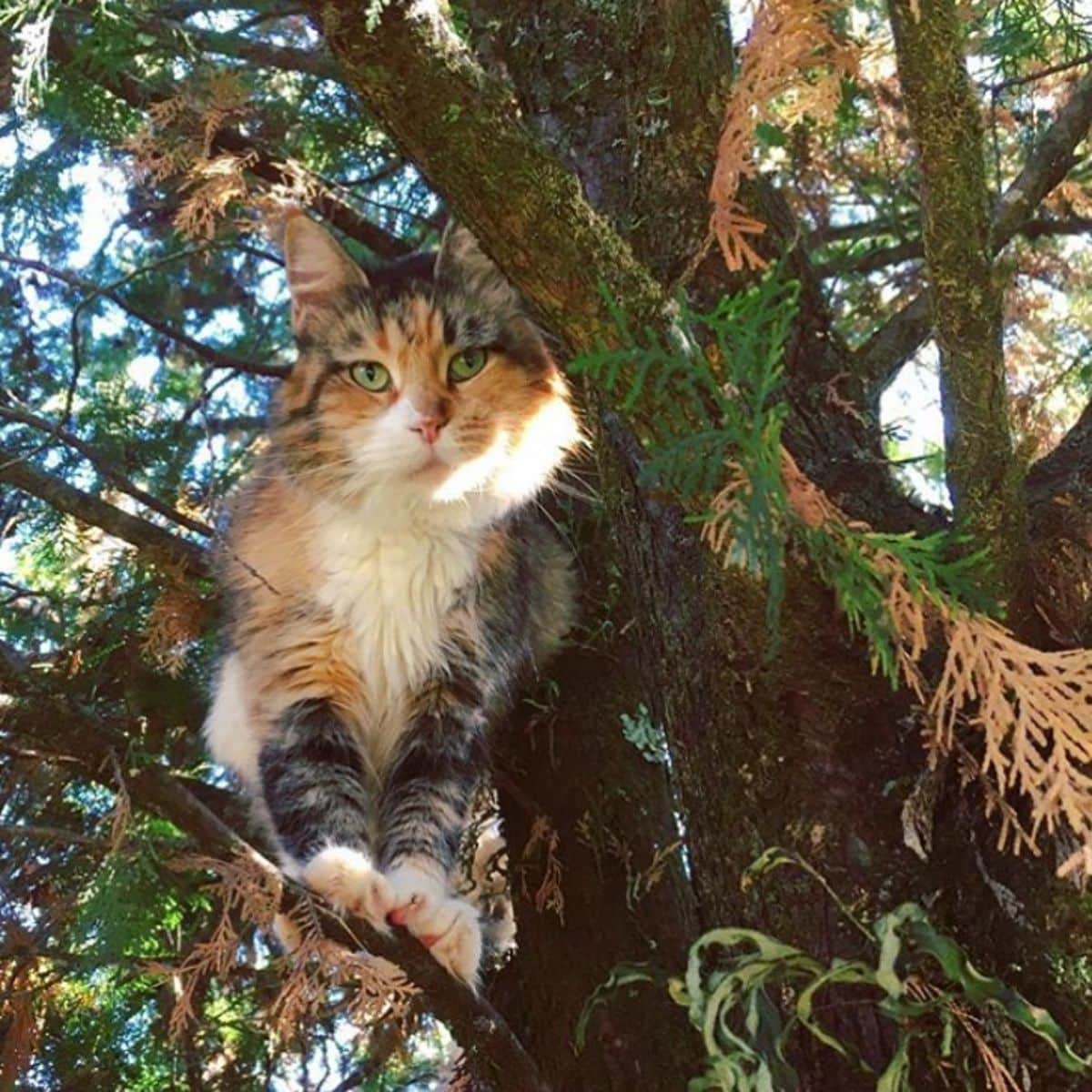 It's because the Maine Coon paw is so large that it is better at gripping surfaces than the paws of other domestic cats. With more surface area, the Maine Coon paw has more of a chance to make a better grip, especially on snow. This breed is also better than other cats at climbing trees.
Even though a Maine Coon is better at climbing trees than other cat breeds, you should keep an eye on it outside. Don't assume that just because it's better at climbing trees that it will be able to come down by itself. Cats should always be supervised when outdoors.
5. Maine Coon Cats Are More Prone to Being Polydactyl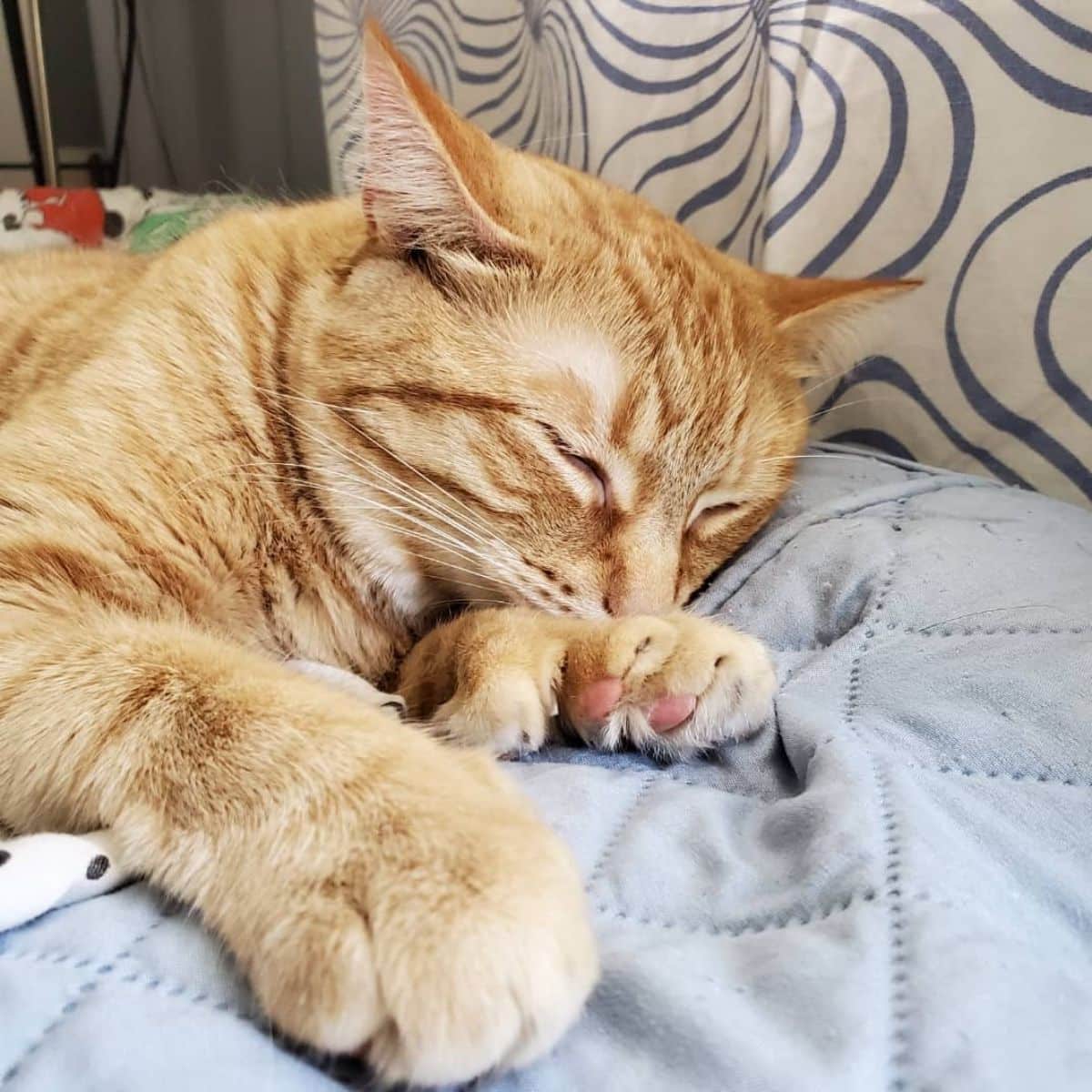 Any cat breed may indeed end up with the polydactyl paw gene. But Maine Coons are more prone to this trait. A cat with polydactyl paws has more than the regular number (five toes) on one or more than their paws.
So, your Maine Coon cat is more likely to have six (or maybe even more) digits on each paw. However, don't anticipate your Maine Coon to have this issue on all its feet. It will probably just be on one or two.
When a cat is a polydactyly, it's because the animal inherited a genetic mutation. You should be aware that if your Maine Coon has polydactyl paws, grooming its paws and clipping its claws will be a bit more labor-intensive than you'd find with other cats.
One of the most adorable things about polydactyl paws is how they can look so much like mittens. Yes, all cats have a mitten look to their paws, but it's especially noticeable with the polydactyl trait.
Do Polydactyl Cats Have Problems?
If your Maine Coon has any polydactyl paws, you should ask your vet for advice. This trait doesn't have to cause problems, but you need a vet's medical guidance on how to take care of it and what problems to watch out for.
Problems that can result from polydactyl paws include infections and lameness. That is why you should ensure a veterinary team keeps its eyes on this issue.
6. Maine Coon Paw Fur Needs More Trimming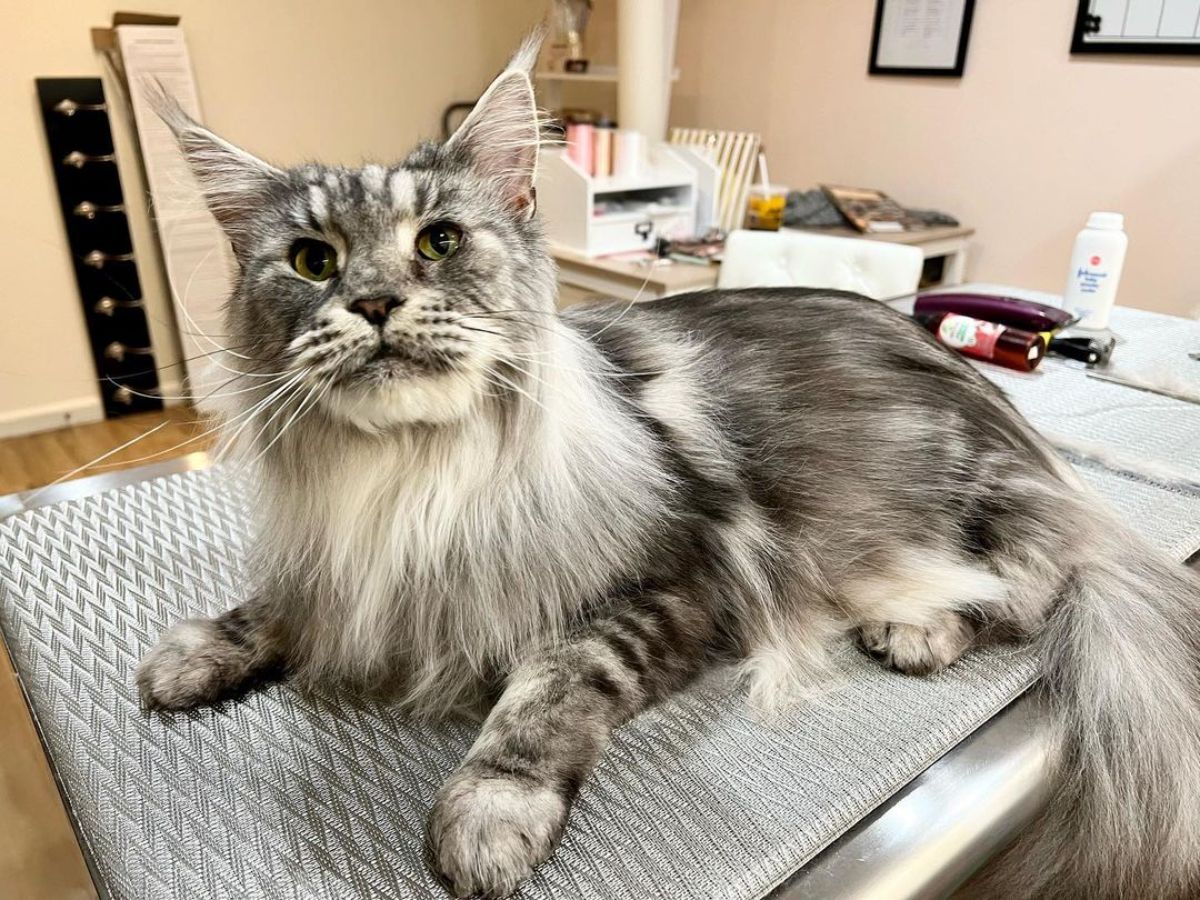 There's no doubt about it: the Maine Coon is an adorably fluffy cat. It is a long-haired breed, and that long hair can extend to around and within its paw pads. While this is cute, you should bring your Maine Coon to a groomer to have his paw pad fur trimmed.
Why? Well, if you have slippery hardwood or other kinds of smooth floors in your home, your kitty may end up slipping and sliding because of the fur. Trimming paw pad hair takes practice and even expertise.
You don't want to accidentally cut your cat's paw pads, as that would cause pain. Bring your Maine Coon to a professional groomer experienced with cats to get its paw pad hair trimmed.
7. Maine Coon Kittens Have Bigger Paws Than Other Kittens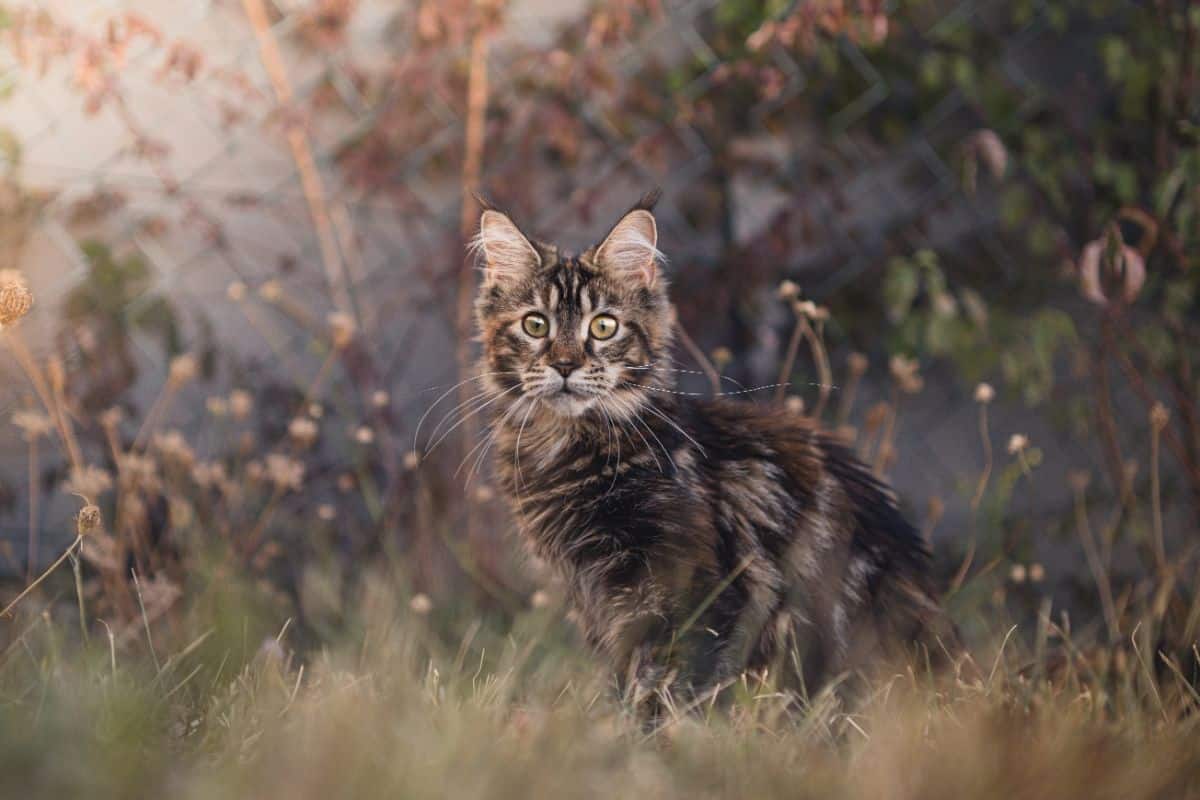 As the adult Maine Coon cat has bigger paws than other kinds of domestic cats, it makes sense that Maine Coon kittens have larger paws than other kinds of kittens. And it's true! If you get a Maine Coon kitten, you'll probably notice how large its paws are compared to other domestic cat kittens.
Related Frequently Asked Questions
Let's take a look at some frequently asked questions about Maine Coons and their paws.
Do Maine Coon Cats Have Black Paws?
Some Maine Coon cats have black paws, but they tend to be ones that also have black coats. When people ask whether Maine Coon cats have black paws, they may be referring to the fur, the paw pads themselves, or both. Whether a Maine Coon will have black on any of those features depends on the animal's overall coloration.
Do Maine Coons Have Double Paws?
Some people say that Maine Coons have double paws. Maybe you think this is because they have larger paws than other cats. But when people say "double paw," they're actually referring to the polydactyl trait. With polydactyl paws, a cat has six or more digits (as opposed to four or five) on one or more of its paws.
Not all Maine Coons are polydactyl (or have "double paws"). Polydactyl paws are caused by a mutated gene. They can show up in any breed of cat, but they're more likely to occur in the Maine Coon breed.
Final Thoughts: Maine Coon Paws vs Normal Cat Paws (7 Cute Differences)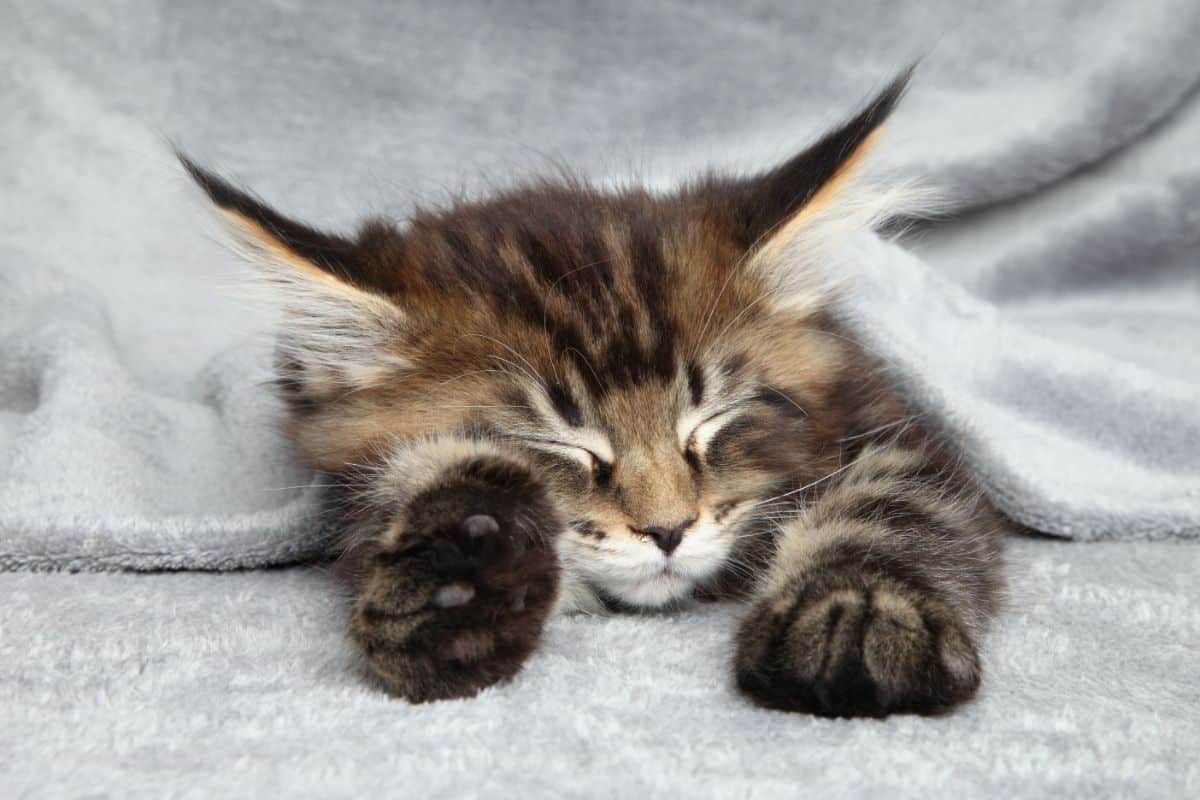 So, now you know the primary differences between Maine Coon paws and normal cat paws. Remember, when you get a Maine Coon, you're getting a much larger cat than you would with other breeds.