Anyone who owns a cat understands the problems and dangers a cat's long nails can be. They also understand the importance of having a nail clipper and not just any nail clipper, but the best clipper for their furry friend.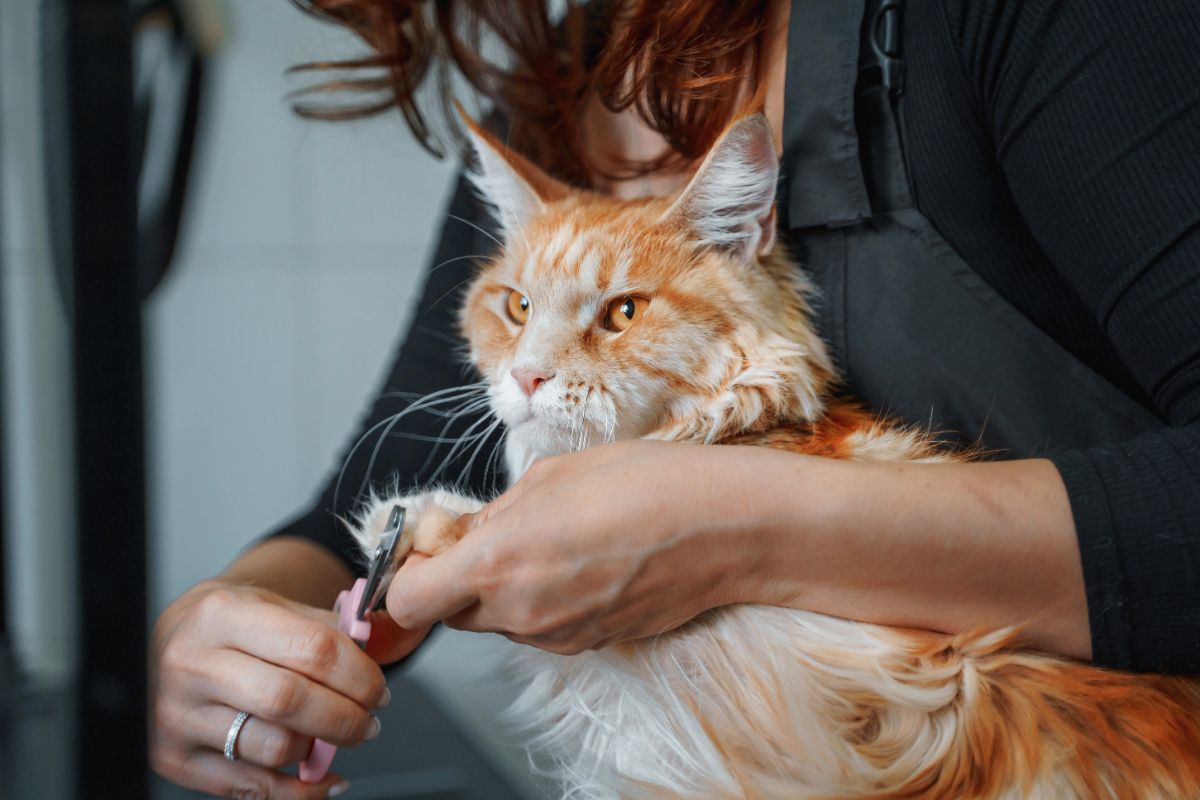 Trimming your cat's nails helps prevent your cat from harming itself or preventing health issues associated with claws that are too long. Clipping your cat's nails also prevents you from being accidentally scratched by your furry loved ones.
Although you can take your cat to the vet to get its claws clipped, many cat owners may not have the time or financial resources to do so.
Since having the right clippers for your cat is an important decision you need to make, there are many cat nail clippers on the market. The kind of cat you have will also determine the type of nail clipper you purchase. You want to have the best one for your furry loved one.
Jump to:
Why Use Clippers?
The first thing you will discover is that your cat does not like getting its nails clipped. If it gives you too big of a fuss while trying to cut its nails, you may want to take it to the vet to have it done. It may be easier on it and you in the long run.
However, if you decide to clip your cat's nails yourself, you need to be careful. Follow directions or the vet's instructions when clipping your cat's nails. Cut above the quick so you won't harm your cat's nail bed. Cats use their nails or claws for various purposes.
Their claws help them hunt predators, protect themselves from predators, eat their food, and play with their toys.
7 Best Nail Clippers for Maine Coon Cats (Vet Approved)
So, let's take a look at the best vet-approved nail clippers for Maine Coon cats.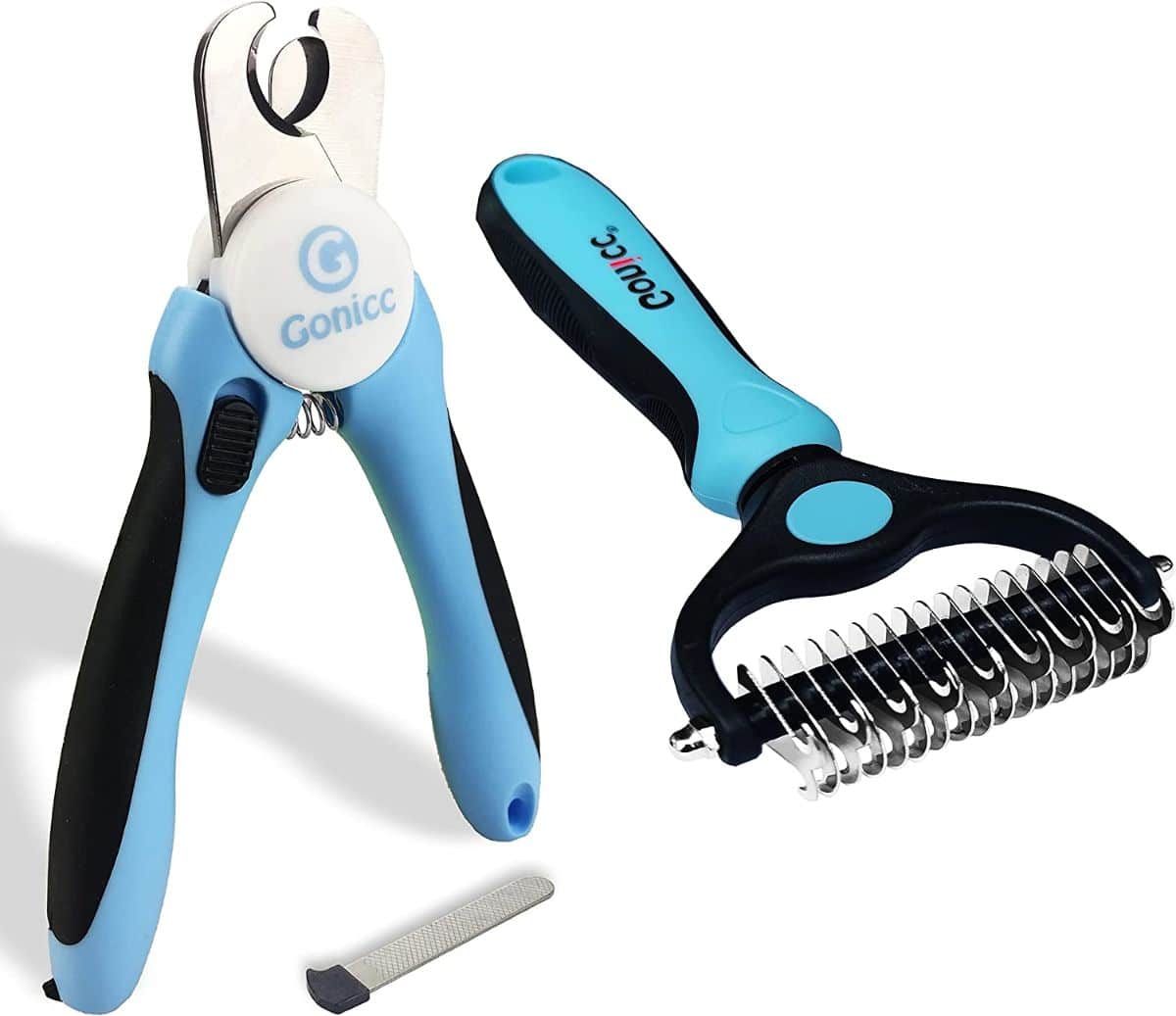 Sale
These clippers are one of the most popular around. The clippers have a razor-sharp blade with a safety guard to prevent overcutting your cat's nails. It also has a nail file to file your cat's nails correctly.
Professionally groom your cat's nails with this ergonomically designed lightweight clipper. It has non-slip handles that allow a firm but comfortable grip. The sharp blades are of high-quality stainless steel. The free nail file is located within the handle for easy access.
The clippers are coated with Antirust oil to prevent rust. They also have lock protection to keep children from using them. Rest assured that you will use the same clippers professionals use for the best outcome.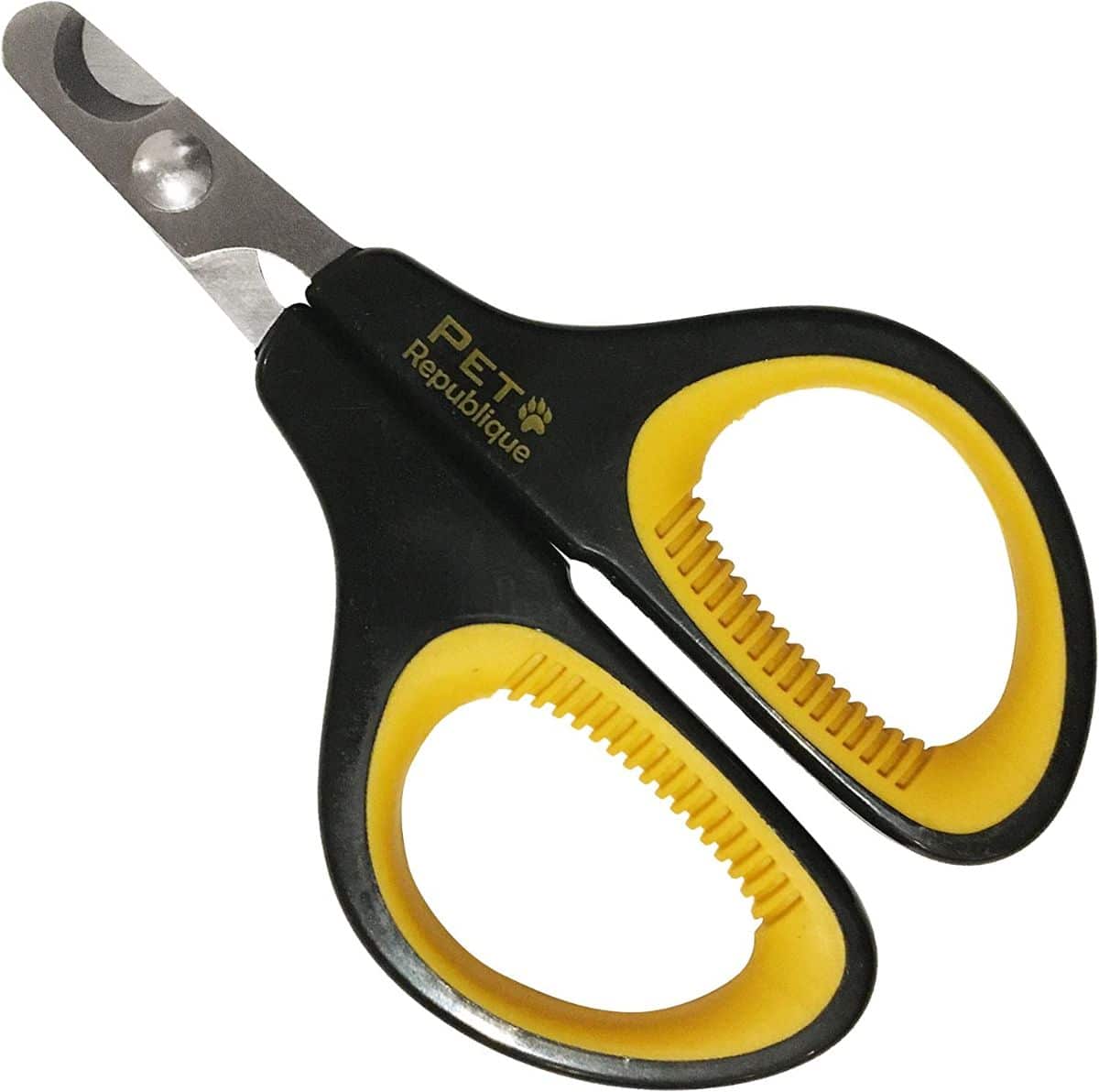 These professionally designed clippers are some of the best for small animals, especially cats. You don't have to be a professional to use them. They are designed for ease to use and are comfortable.
If your cat gets antsy and fussy, these clippers allow you to cut fast and quickly with little effort. The handles are large and soft, which provides better stability when cutting. The handles also work well for both women and men.
The blade is sharp and thick, made of stainless steel that will last for years. The individual parts, like the clips, are designed to keep from falling apart or loosening.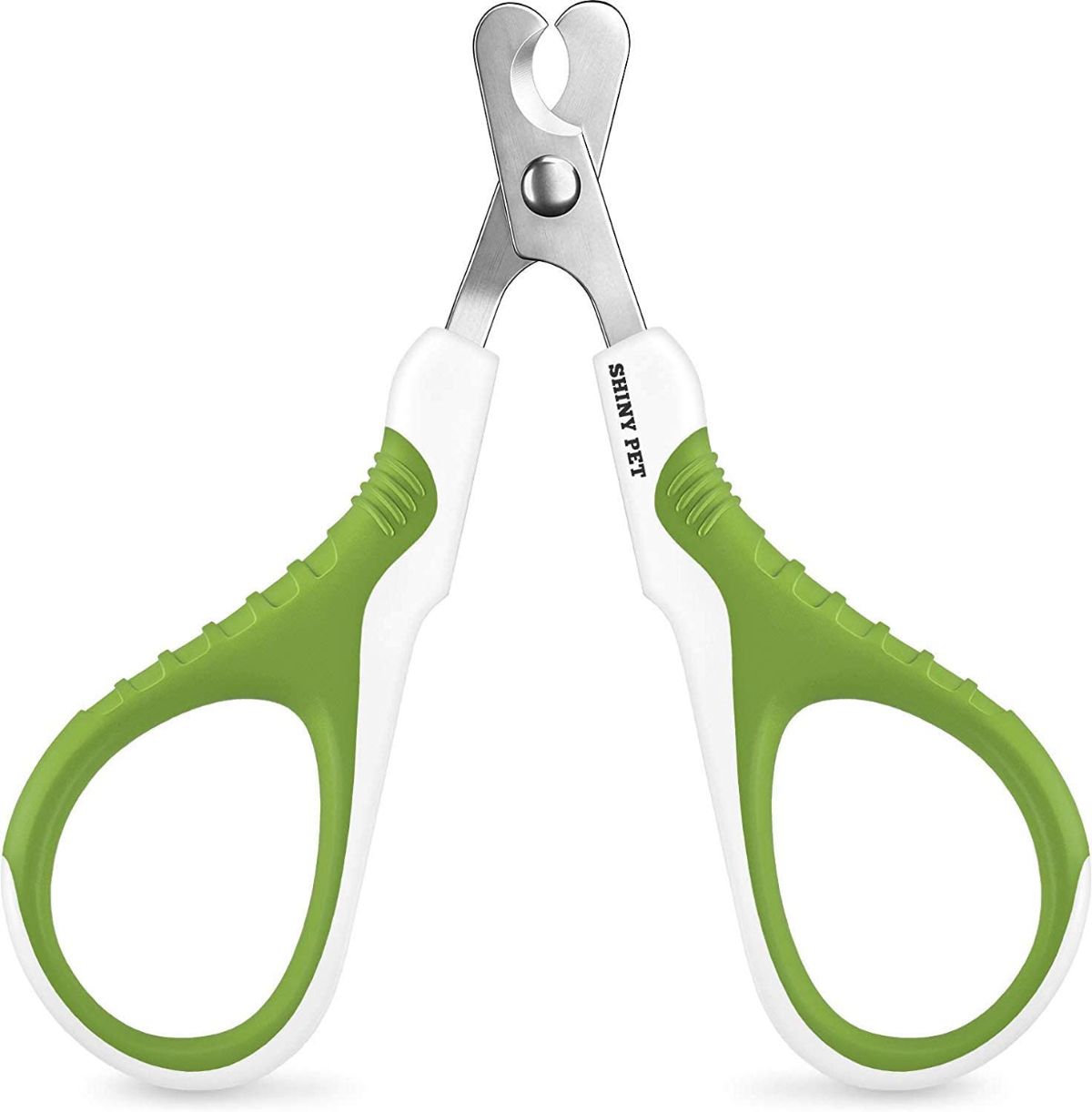 These clippers are professionally designed for large cats such as Maine Coon cats. They are user-friendly, with a super grip handle that allows you to clip nails on cats, kittens, puppies, and other pets.
The stainless steel blades are razor sharp and ergonomically designed to allow for a firm grip when cutting the nails. Also, the handle has a rubber coating that gives you a strong grip. The handle is made out of plastic but is environmentally friendly.
You can clip your cat's claws like a professional by following along with the instructional ebook that comes with the clippers by reading the directions on your phone.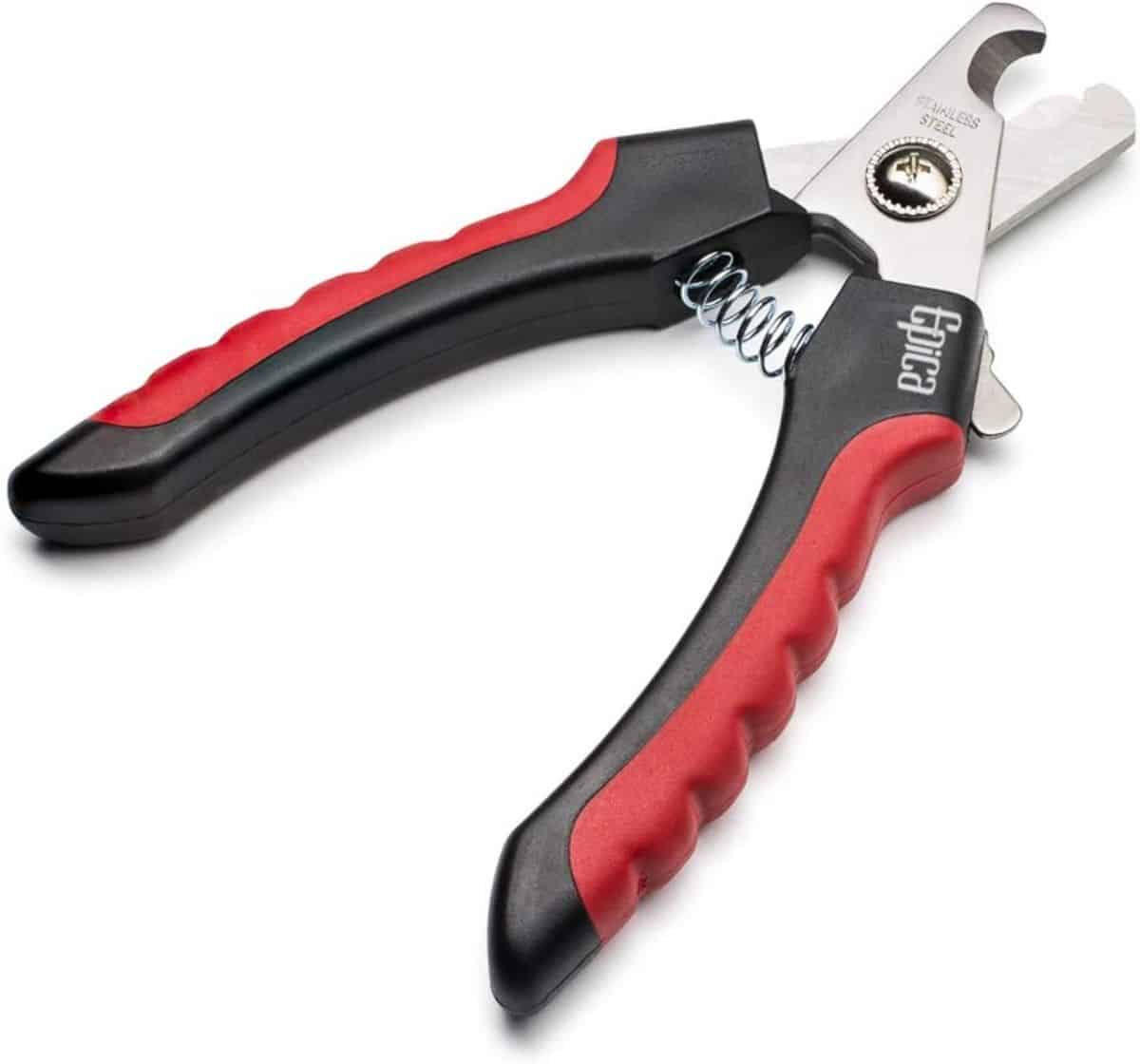 For those who are hesitant about clipping their cat's nails, these clippers will help you trim their nails precisely and safely. These clippers have a semi-circular blade that allows your cat's nails to rest in the semi-circle, which helps you see exactly where you're cutting.
Once you see where and what you need to cut, gently squeeze the blade to cut the nail. The no-slip coated clippers are coated with rubber, making them easy to grip and clip with little effort.
The clippers are made of high-grade stainless steel with a sharp blade and edge that won't dull, which makes the whole process much easier and less anxious for you and your pet.
These clippers also have a safety mode to prevent unwanted accidents and injuries to small children. There are two sizes to choose from.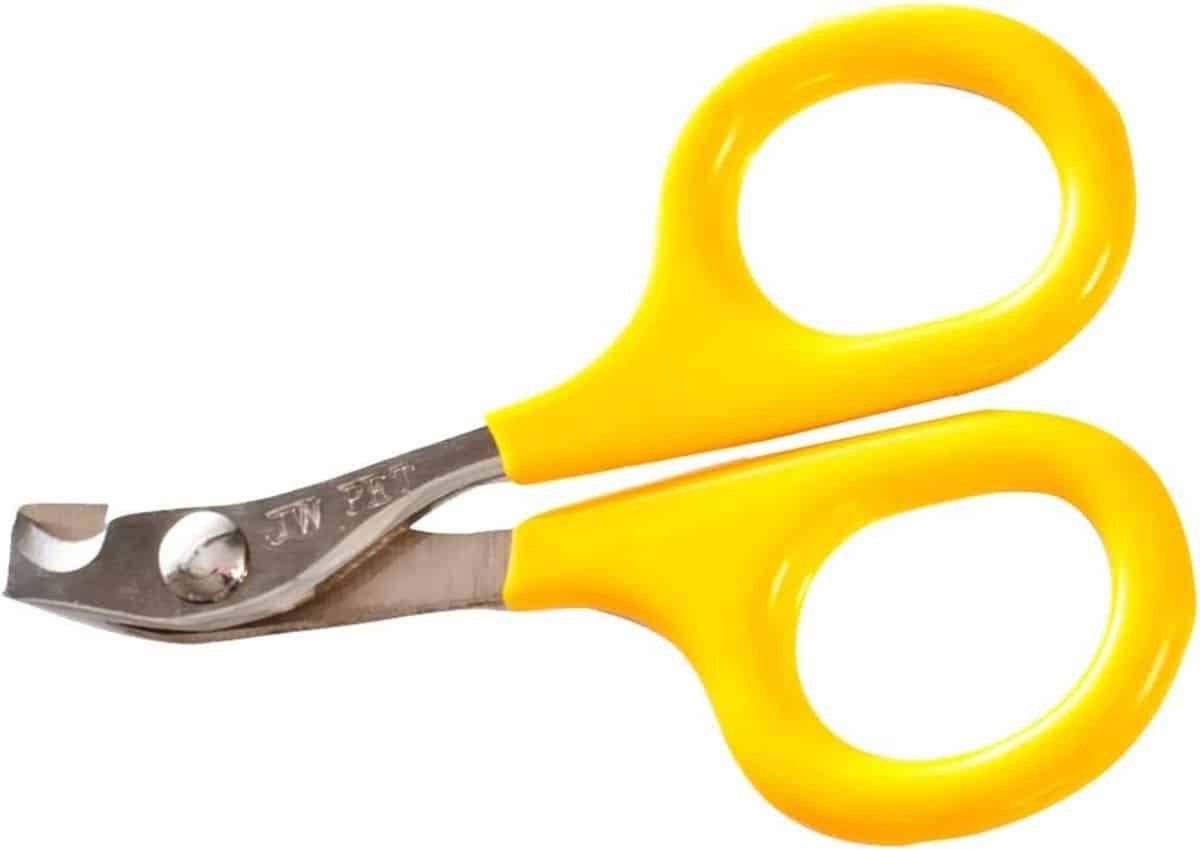 Sale
These clippers are designed specifically for cats. The blade is small and cuts precisely. The size of the clippers allows for an easy cut without a great deal of maneuvering. The handle is made of rubber to prevent slipping or moving.
The clippers cut quickly and easily, making the experience relatively easy for you and your cat. Although they are designed specifically for cats, this clipper is a one-size-fits-all, multi-purpose use - so you can use it on larger animals too.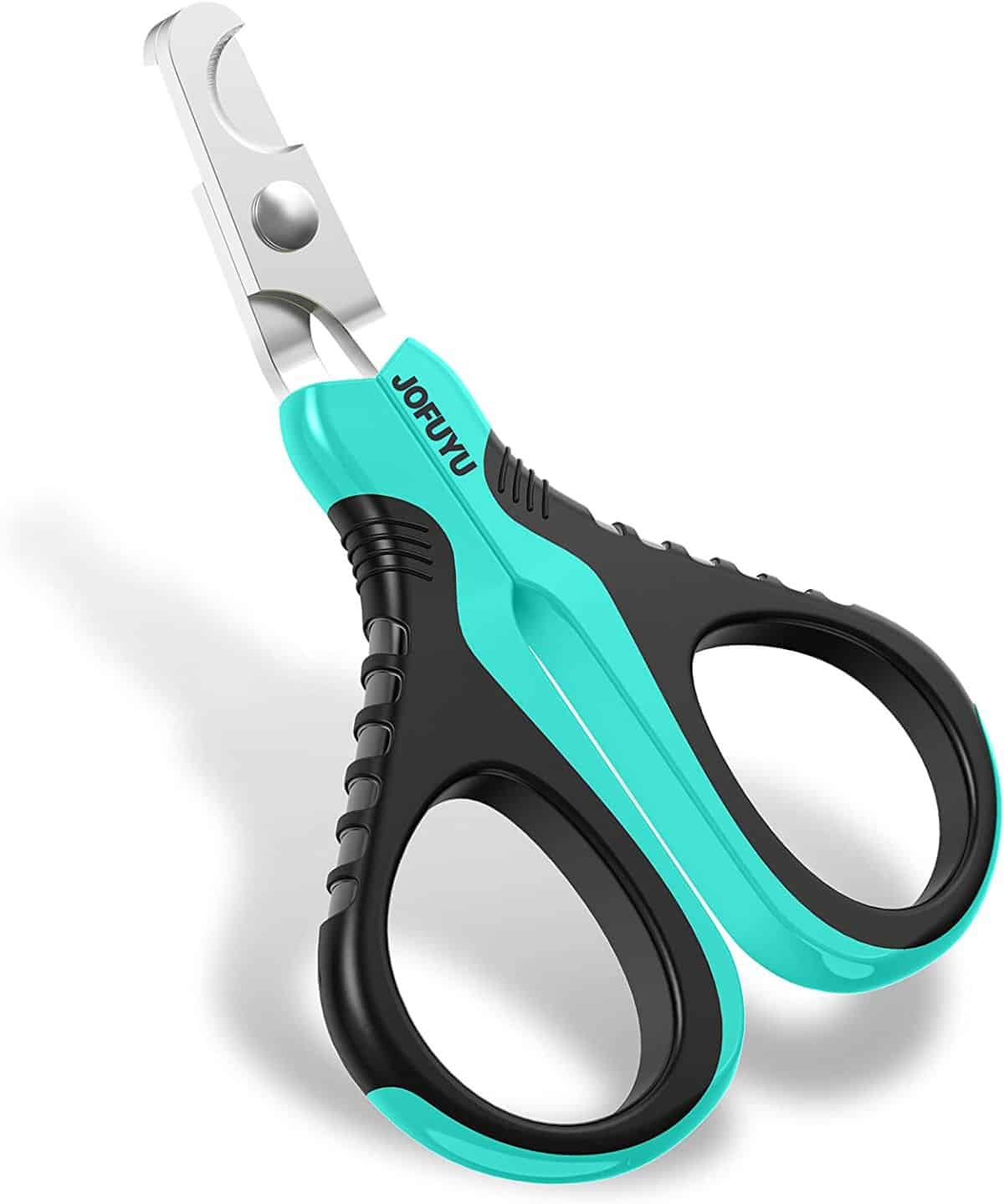 Recommended by animal trainers, vets, and pet grooming professionals, these clippers are beautifully designed and great for professional use. The clippers are top-quality. They come with stainless steel blades that are very sharp, durable, and strong. They're not easily breakable and will last for years.
The blade has a semi-curve shape that makes it easy for you to see where to cut, what to cut, and how to cut, which makes the trimming process safe, easy, and less stressful for you and your furry loved one. The handle has an easy grip and is ergonomically designed for comfort, ease, and safety while clipping your cat's nails.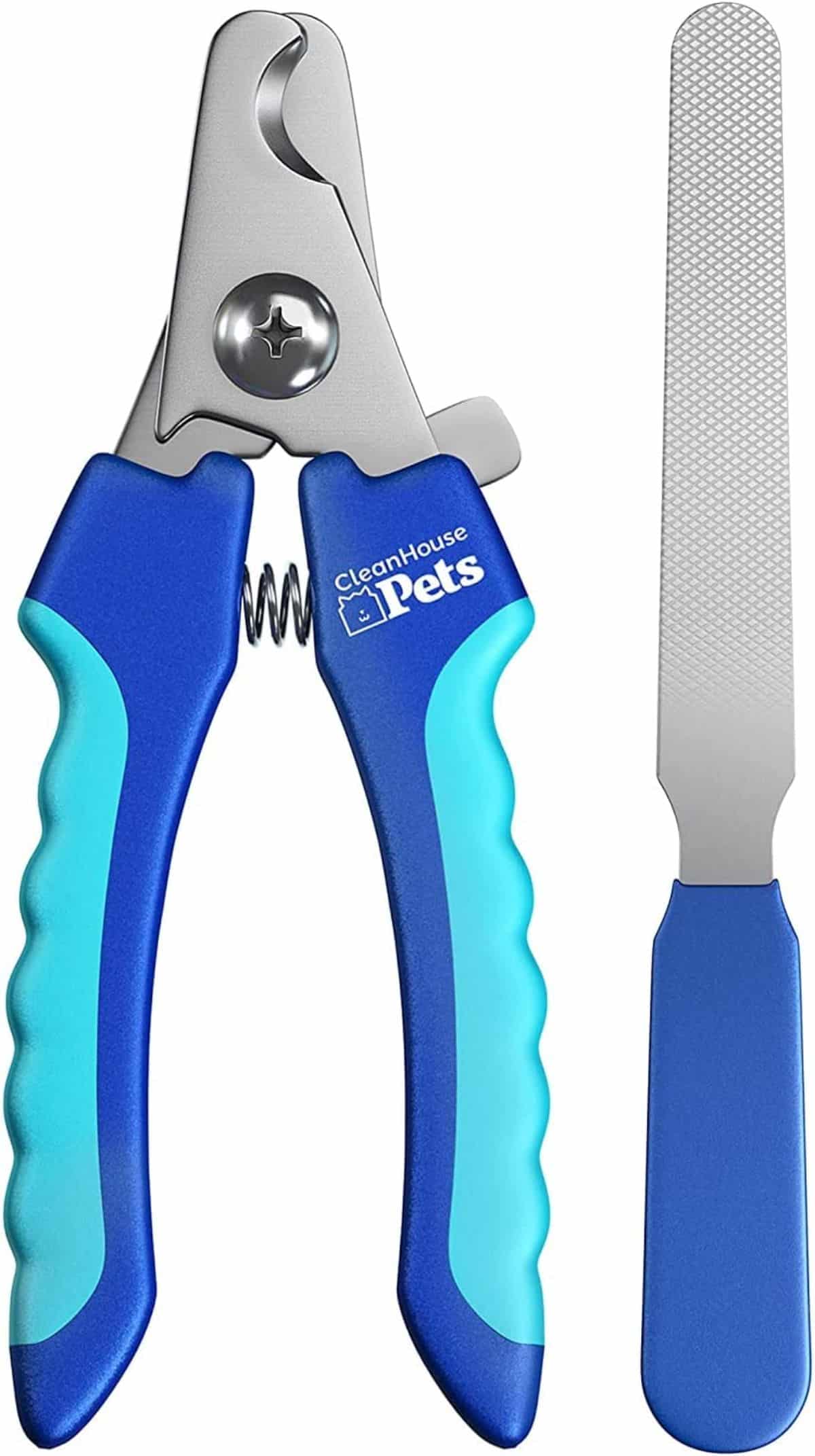 These clippers are safe to use for cats and smaller animals. It has a safety guard with a built-in safety switch designed to prevent unwanted accidents and injuries.
The clippers are strong enough to trim with just one cut. It also has a nail file to smooth your cat's nails after trimming. The razor is sharp, and the handle has a comfortable grip.
What Else Can You Do To Prevent Scratching?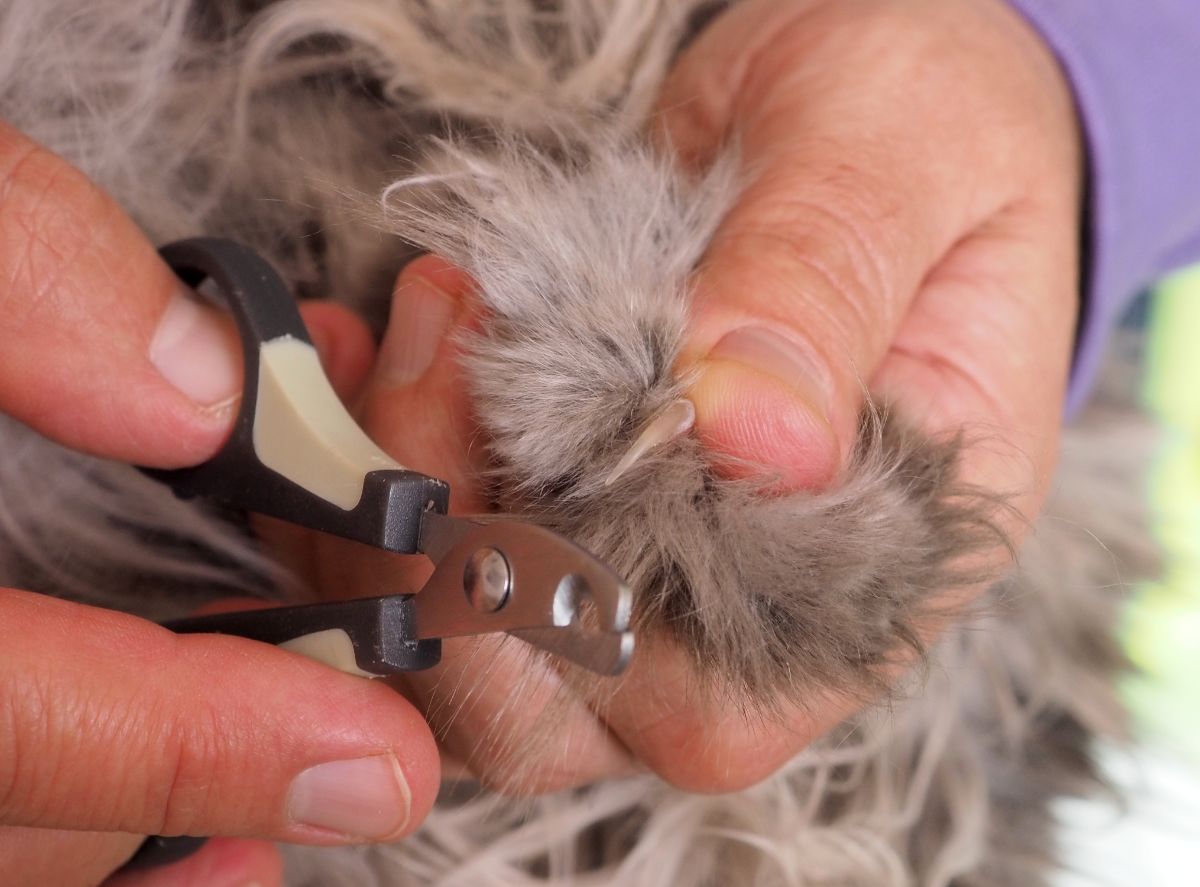 Use nail caps to help keep your furniture and everybody else from scratches. Nail caps are a safe and alternative method to declawing.
If you struggle with clipping your cats' nails or can't get to the vet for whatever reason, or your cat doesn't do well when it's time to trim its nails, a nail cap may be the solution.
Apply the caps to your cat's claws and keep them on for 4-6 weeks. The caps will not interfere with your cat's behavior or regular activities.
Frequently Asked Questions
If you're still wondering about the best care for your Maine Coon, here are some FAQs with answers!
How do you clip a Maine Coon cat's nails?
This depends on the clippers you have. All clippers will come with instructions. You can also ask your vet. To get your Maine Coon used to it, always start early when it is a kitten.
Should I cut my Maine Coons nails?
Yes, you should. Long nails or claws are dangerous not just to your furniture but also to you and other pets.
How often should you trim a Maine Coon's nails?
You should trim a Maine Coon's nails every two weeks or more often, depending on how fast they grow.
What kind of nail clippers do vets use on cats?
Each vet will have their preference, but it's likely to be one from the list above!
Conclusion
If you were wondering which is the best nail clipper for Maine Coon cats, now you have seven awesome, vet-approved options to choose from. Your furniture and, most importantly, your beloved pet will thank you for trimming its claws!